Feeling spontaneous or desperate for a healthy holiday to get you back into shape? Then pack your bags for a last minute getaway in the sun on one of these recommended yoga and wellness retreats taking place within the next two months.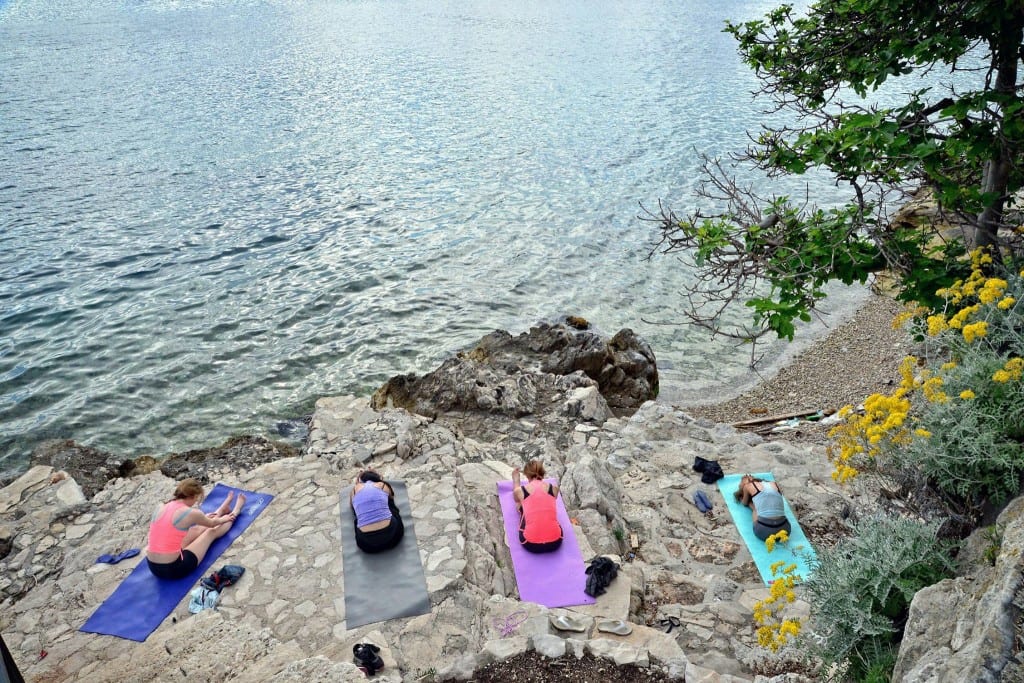 Are you looking for an inspiring yoga holiday under the Mediterranean sun? Do you want to go somewhere where you can roll out your yoga mat by the sea in the morning, explore secluded beautiful beaches and unspoiled island's nature in the afternoon, and cleanse your body with organic food and detox juices? Then this nourishing seaside yoga holiday in Croatia is perfect for you.
Experience the joys of yoga practice combined with meditation and breathing exercises, hiking through the amazing unspoiled nature of the island and neighboring Peljesac peninsula, a culinary tour, wine tour, sightseeing, excursions, a visit to a organic olive grove farm and a wild herbs workshop – where you will be able to learn about the culinary use and medical benefits of Mediterranean herbs. The extensive local knowledge of the retreat team ensures that you will enjoy the best authentic sights, flavors and experiences of Croatia.
This is a perfect opportunity to refill and restore your energy under the Mediterranean sun surrounded by crystal blue sea and bring your body and mind into balance with daily yoga classes, meditation and breathing exercises. The experienced team will provide you with personal services to ensure that your stay is comfortable, pleasurable, and effortless. The extensive local knowledge of the retreat team ensures that you will enjoy the best authentic sights, flavors and experiences of Croatia.
Daily yoga and meditation classes are offered – suitable for everyone, from beginner to experienced yogi consisting of the fusion of various styles, including Hatha, Ashtanga, Vinyasa flow, elements of Kundalini and breathing techniques such as pranayama. Each class has time devoted to meditation, self awareness and consciousness.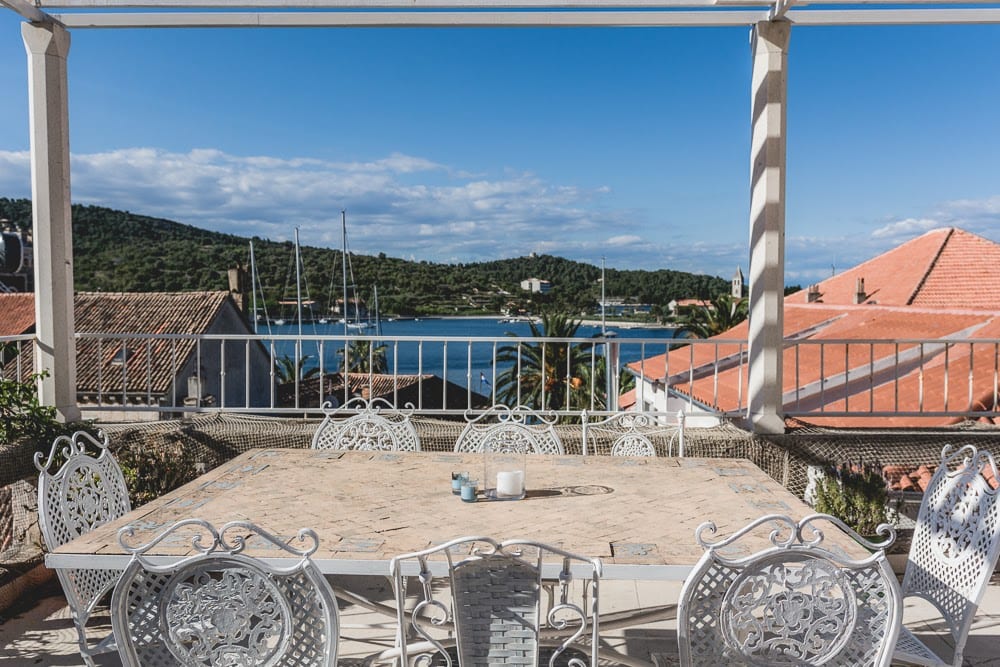 Are you looking for a summer holiday that brings not only wonderful scenery, historic and natural beauties and beach time, but also gives that extra nudge to living healthier and more mindful through yoga? Do you want to live the dreamy summer days on an idyllic Mediterranean island? We have a feeling you have answered "yes" to both all of these questions and in that case our Summer Yoga Retreat Croatia on Vis island, Croatia is our answer to a perfect holiday. Summer is the time when we blend yoga, meditation, incredible flavors, gorgeous Mediterranean setting and the passion of wanderlust into one. All of our senses are important and at this retreat it's what you find – inner peace, magical summer days and nights on the island, unique and wonderful food, new friends and experiences of discovery and travel you will never forget.
The island of Vis is one of the most idyllic and magic of all the Croatian islands. The destination has everything for an unforgettable getaway– rugged coast around the island, dotted with gorgeous coves and caves, sand beaches, crystal clear sea, surrounding islets and a spectacular green inland with rolling vineyards. The ancient Vis town and cozy fisherman village of Komiza add quirkiness and bohemian vibe to this hidden gem of a place.
At our Summer Yoga Retreat we welcome everyone – solo travelers and couples, beginners and advanced yogis. Our teachers accommodate all levels and with a small group size, each student gets individual attention and care for his or her developing practice. Special offer – 17th – 24th June: last spot in a triple suite €599, double room (booked for 2 at once, double bed) €1198 total, single €899. 24th June – 1st July: double room (booked for 2 at once, double bed) €1198 total, single €899.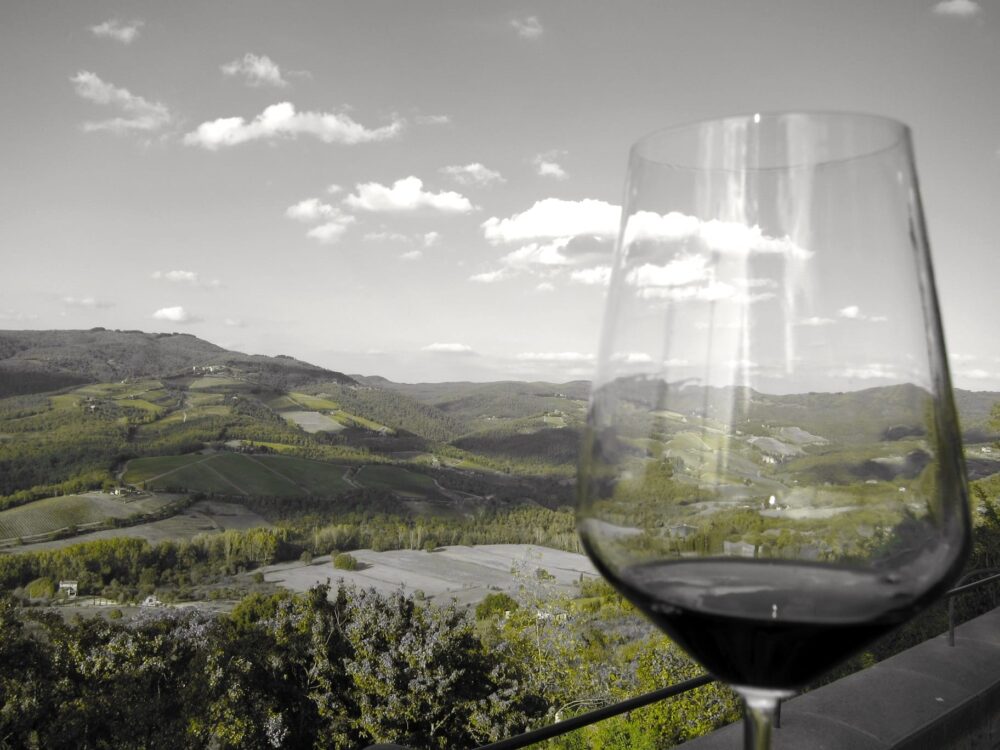 Join Silvia Mordini for her 7 Day Vino and Vinyasa Italian Yoga Tour Holiday. Silvia is a yoga teacher, healer, author and international guide who is passionate about Tuscany and has lived in Italy on and off her entire life, and is experienced in the culture! You will be guests at Antico Borgo di Tignano recognized by UNESCO as a World Heritage Site focusing on Tuscan traditions. Stay in your own 10th century restored villa all with private baths. Peacefully nestled into the hills with epic views of Casole d'Elsa and Volterra in the distance, this is the perfect entryway into the Tuscan countryside.
Some say you can fall in love with a place just as you can with a person. This is certainly true of Toscana! The tastes, sights and people of Tuscany will nourish your spirit and renew your sense of joy. Experiencing life under the Tuscan sun is something that stays with you forever. In Italy, you slow down to enjoy each breath, each sip of chianti, each taste of antipasto. You may in fact realize that you are actually home: the home of your heart. And life will never be the same after that.
Tuscany teaches us to savor each moment and live inspired by the details that might have otherwise passed us by. Silvia's years of guiding in Italy ensures that you will experience the joy of La Dolce Vita (The Sweet Life).
You will travel to many famous Art Cities, including: Florence, Monteriggioni, Siena, Radda in Chianti, San Gimignano, Castellina in Chianti, Tignano, Volterra, Petriolo Natural Hot Springs & Spa, The Mediterranean, Casole d'Elsa, and Colle Val d'Elsa. Lingering with iconic art, architecture, and design punctuated with wine, food, fashion, and fun, you will experience the real sensuousness of Tuscany and understand why it is on everyone's bucket list! Many people decide to spend some time after our trip, to build on the foundation, and we highly recommend it!
This week is all about recharging. We will move at a relaxed pace; participation in any event is not mandatory and there will be plenty of time offered to explore on your own. You will certainly have time to re-learn the art of relaxation or as the Italians say "Il Bel Fai Niente," set mindful goals, and renew your entire sense of wellbeing. Special offer – $150 off.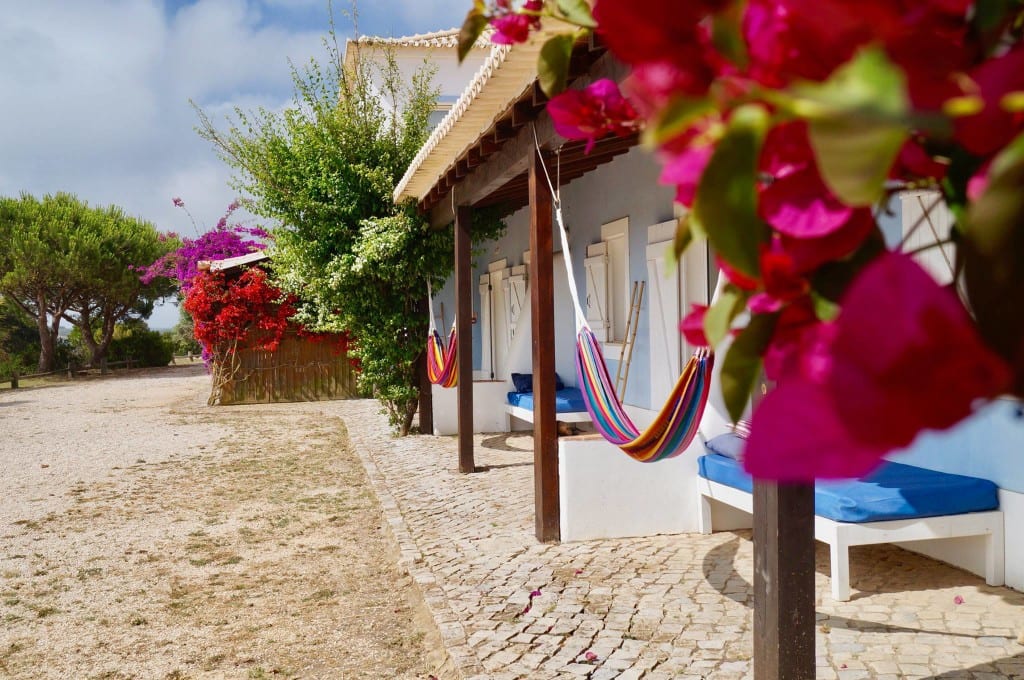 Our Ground, Expand, Connect Pilates and Yoga retreat is designed with the intention of your health and healing in mind. We are committed to bringing you to a deep place of calm in your mind and body. We are committed to teaching in a fun and informative way. We believe play is an essential element to learning and incorporate this in our teaching. Through the principles of Hatha Yoga and focused concentration of Pilates our goal is to re-connect you to yourself, each other and nature.
At Monte Velho we are lucky to be nestled in the countryside, surrounded by nature and the ocean. This is a chance for you to shine both in your body, mind and heart! We will also explore the nearby village Carrapateira, where you can get to know the local culture and enjoy a slow brewed cup of coffee and practice your Portuguese. There are two nearby stunning beaches Amado and Bordeira. These beaches are accessible by bike, walking, horseback riding or a short taxi ride. These are sought after beaches where people come from far and wide to enjoy and we will be able to walk to them!
All ages and all levels of practice are welcome on this retreat. Whether you are new to yoga or pilates or a solid practitioner there is something you can gain from this experience. This is an international group of travelers, learners, and soul-seekers. This is a chance for you to shine both in your body, mind and heart. We can't wait to share this experience with you, will you join us? This is your week, so you're encouraged to take the time you need, go at your own speed, and try and let go – whether that means diving in deep into the movement practice, or taking a day to rest and relax. The scenery offers spaces of comfort where time stands still. Our hope is for you to cherish the time with yourself (or with friends) in a magical setting away from the daily grind. Our goal is to re-connect you to yourself, each other and nature.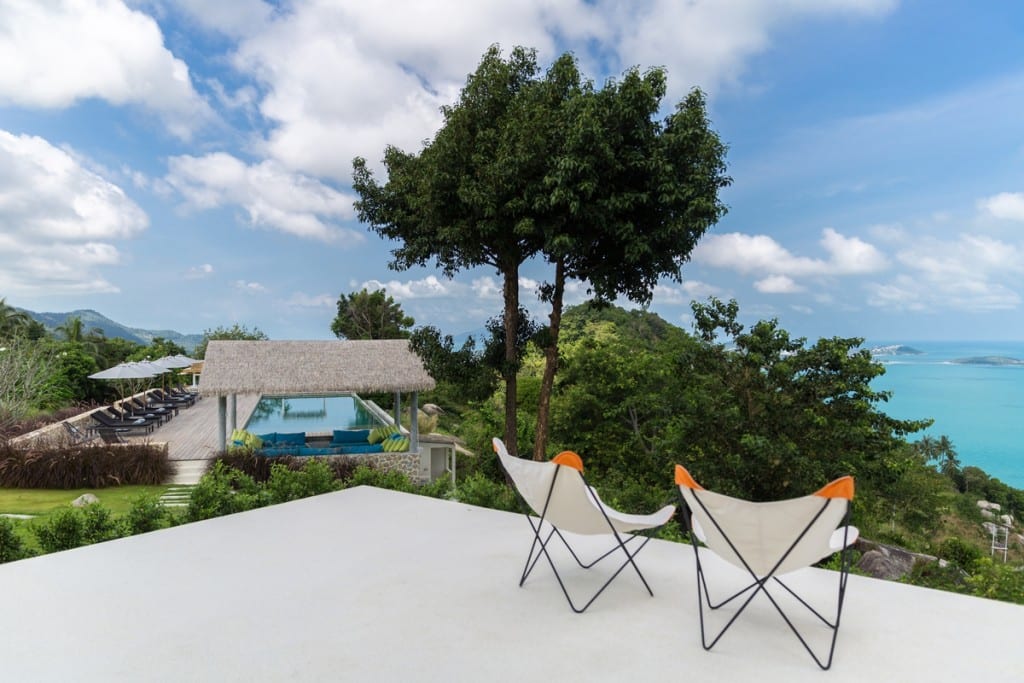 At E:scape, our experiences are a combination of luxurious wellness vacations, adventure trips, and fitness retreats. Our retreats are designed to offer a well-balanced experience and include an executive coach, stress management workshops, yoga, meditation, strength training as well as local excursions and adventures. We welcome both men and women and are happy for you to bring a partner or friend with you. You will be greeted at the airport and whisked away to a stunning private villa overlooking the turquoise waters of the Gulf of Thailand. On the first evening there will be a welcome dinner to acquaint yourself with your hosts and fellow travel companions. You will begin each day with a yoga session with our experienced yoga instructor, Ann, who will adjust every class depending on people's moods and abilities. This will be followed by a delicious healthy breakfast.
The rest of each day will be varied depending on the activities scheduled. Our executive coach will be conducting sessions on stress management and sending pre-departure work for a private coaching session. Our pilates/TRX instructor will be available for one on one coaching and additional classes. Activities will include snorkeling at Ang Thong National Marine Park and cycling around the empty Southern beaches of Koh Samui. There will be a spa experience at Tamarind Spring Spa, situated a short distance from the villa.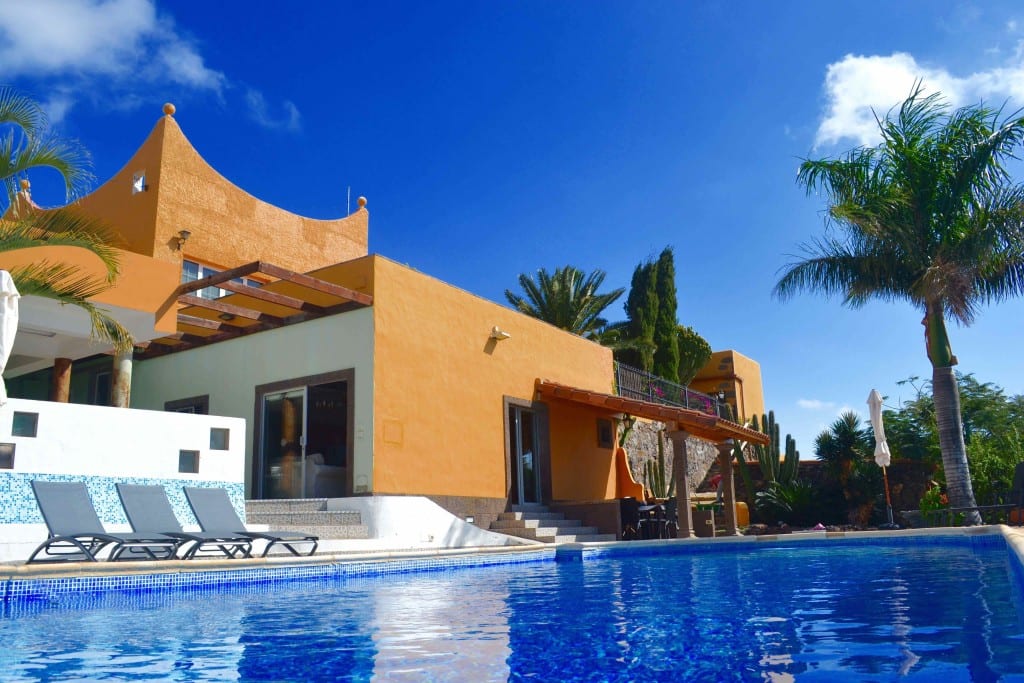 See the Canary Islands like you've never seen them before. Experience your ultimate healthy, pilates and yoga retreat in the most beautiful island in the Canaries. Gran Canaria Spain is a small continent on its own. With enormous lush green mountains, sand dune beaches and multiple micro climate zones Gran Canaria makes the perfect backdrop of a holistic practice of yoga and pilates.
At Sky Pilates and Yoga retreat we guide you through a daily practice of pilates, yoga and meditation along with several active excursions to keep you feeling fit and healthy. Experience a consistent challenging practise of Yoga every day, our yoga classes are open level classes. We invite everyone, regardless of ability and level, to participate in an invigorating flow of Hatha and Vinyasa.  What would a pain free life feel like? Pilates focuses on the strengthening and lengthening of the physical and mental core, as well as the realignment of the spine. Join us for our upcoming retreats to our Villa Gran Canaria. Special offer – €300 off a private room or bring a friend and get 50% off your private room.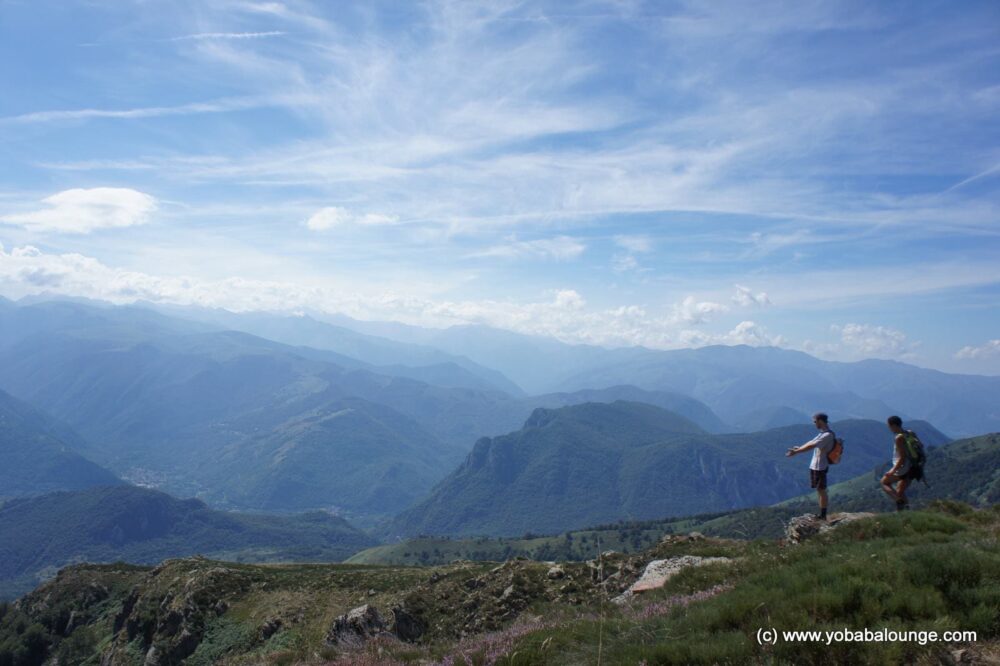 A 5 day retreat at award winning Yobaba Lounge to re-establish a rich, soulful connection to your yoga and meditation practice. Located in a picturesque medieval village in the southern French Pyrenees, the house feels like a temple, the rooms are large and stylish.
The gourmet vegan food has been described as sensational, outrageous, alchemical, the best ever, and more. It is often raw, always free from dairy, meats, gluten, and sugar. The food supports the practice and quickly rebalances digestion. Retreat facilitator Gertrud shares her practice of Embodied Meditation, which is the yoga of breath, mindfulness and movement. Without excessive effort, the practice strengthens your core, legs and hips, tones your parasympathetic nervous system and sets alight your inner space.
There will be periods of free time each day, which gives you opportunity to just relax in the walled garden, pamper yourself or explore wild swimming in nearby lakes and rivers. You will be held within a clear daily structure. The Yobaba Lounge team will look after all your practical needs whilst you let go and spend time with your self. Our retreats include periods of delicious silence (until mid-day each day) to help you reflect and integrate what arises during practice. The retreat is intended for all those in need of rejuvenation, rest and relaxation, and those who are seeking a more mystical connection to their existing yoga and meditation practice. Nevertheless, it is suitable for beginners or those already proficient in either yoga or meditation.

Join us in the beautiful French Alps for an alpine yoga and hiking holiday adventure. After touring around the French Alps, we love hiking in this area. With so many routes to choose from and breathtaking views, you won't want to go home! Stay in our beautiful rustic Chalet style accommodation nestled on the mountainside surrounded by alpine pastures. Start and end the day with yoga to stretch out your hiking limbs, and soothe them with a sauna and hot tub, or treat yourself to a massage. We have been running these alpine adventures since 2008 and have worked out the perfect formula for your active relaxation.
Step out of the chalet and the mountain trails are yours for the picking. If you've not visited the French Alps in the summer time, you're in for a treat. As the winter snow melts away in the spring, the mountains take on their summer mantle of bright green grass and colourful alpine flowers. The views are equally as spectacular in the summer as they are in the winter.
After a long walk reward yourself with a swim to cool off in a refreshing glacial lake. There are so many hikes to choose from, at blue, red or black levels. Enjoy views of Mont Blanc in the distance. If you feel like a day off from walking why not try paragliding or white water rafting, or enjoy the Olympic sized pool in Bourg St Maurice. Or simply relax in the garden of the chalet and catch some sun whilst enjoying a good book.

Imagine doing a fluid practice of yoga and Pilates in one of the world's most beautiful islands. An island that erupted over 3600 years ago to reveal the best sunset in the Mediterranean. With cascading white bungalows down sheer cliff drops into the Aegean Sea, blue skies forcefully embracing turquoise waters and the only navigable sea crater in the world, Santorini Greece is your perfect destination to rekindle that fire within and enjoy a week of amazing yoga and Pilates.
Your backdrop for your Sky Pilates and Yoga Retreat will needless to say leave you captivated, enlightened and elevated to another realm. You won't want to miss this incredible opportunity to transform your yoga and pilates practice and your view on the splendors of nature.
The Pelagos Hotel in Oia Santorini will be hosting what will be your most memorable healthy holiday. This boutique hotel is the perfect setting for a relaxing and fun Pilates and Yoga holiday, with a beautiful 30' x 40' practice shala where all classes will take place. All your materials for all your classes will be provided so you can bring your body, mind, and spirit to the mat. Prepare to reconnect with your love of health and the warmth of the mediterranean sea.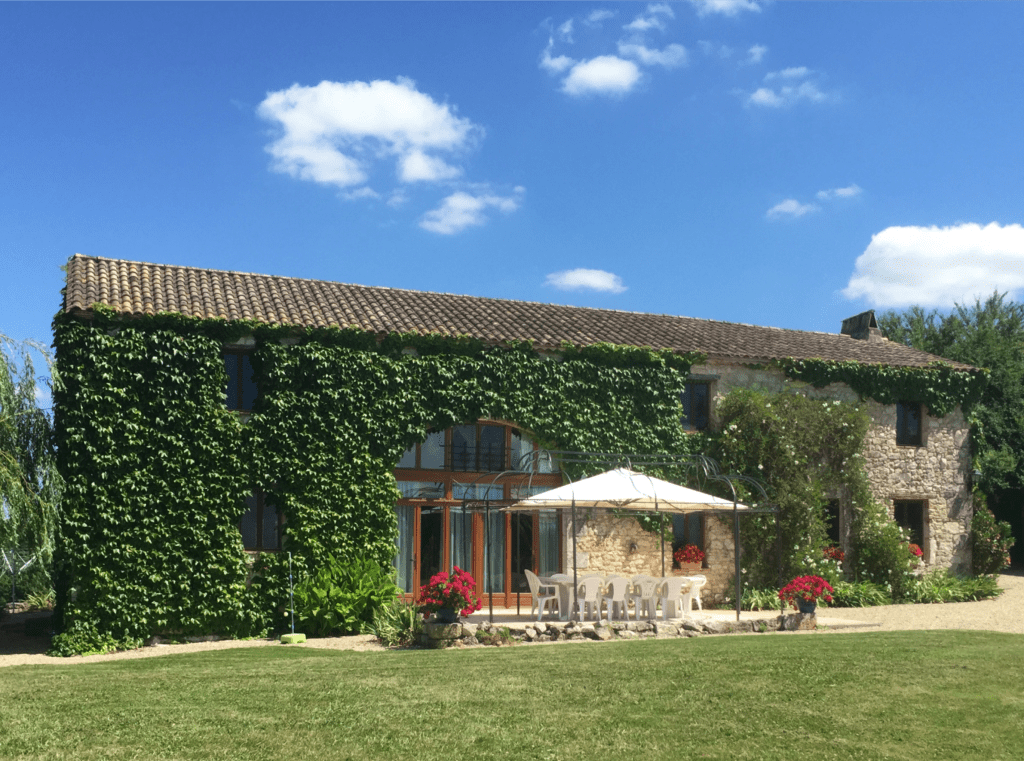 Join us for a week at Le Manoir, a stunning Eighteenth Century property that has been beautifully restored to create a spacious retreat centre. Set in the hamlet of La Perotterie, with 360 degree views of stunning countryside in the beautiful Aquitaine Province of South West France, the retreat has a private pool plus extensive gardens and grounds to explore. Two celestial events fall during the week of our retreat, the Summer Solstice on the 21st and a New Moon on our final day the 24th.
We'll be celebrating the height of summer by honouring the sun and connecting with the heightened solar energy of the summer solstice through an in depth exploration of Surya Namaskar (sun salutations) and marking the completion of the cycle that began at the winter solstice with a celebration of summer at the retreat centres very own stone circle. Solstice means 'standing of the sun' and we will use our yoga practice this week to connect to this turning point in the earth's yearly cycle by taking time to stop and reflect our own unique journey over the last six months. We'll focus on releasing what's gone before and build our inner energies to prepare for the second half of the year.
To compliment and balance this, we'll follow the solstice by shifting our focus inward with an exploration of Chandra Namaskar (moon salutations). The new moon signifies a time for letting go, cultivating an inner awareness and planting the seed for new beginnings. We'll observe this point of the lunar calendar with a nourishing and restorative practice that will help us set our intentions for the coming six months.
Our retreats take a holistic approach to your experience by balancing active practice and free time to ensure you are able to switch off, relax and enjoy yourself. Everyone is encouraged to contribute to the smooth running of the group facilities by participating in some simple Karma Yoga to keep things clean and tidy.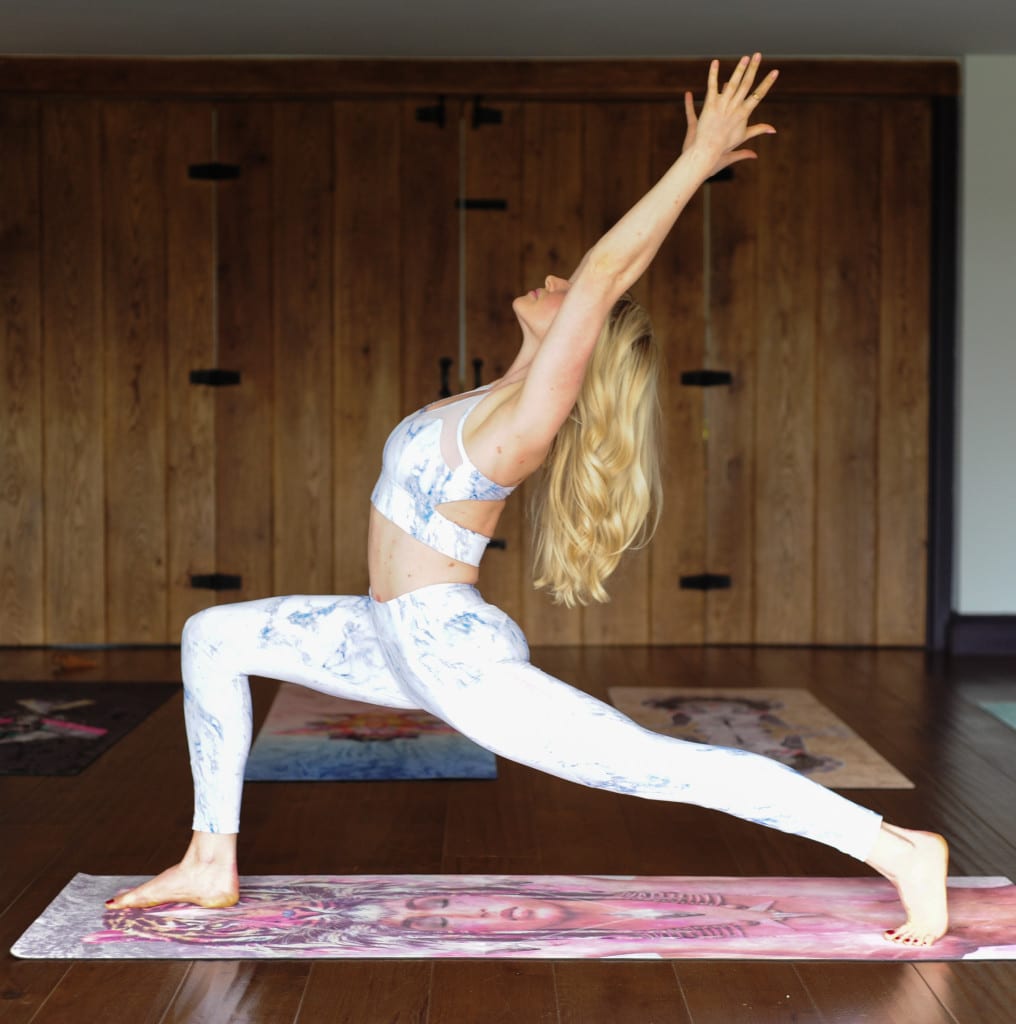 Our Retreat have teamed up with Lottie Murphy and Emily Spriggs to bring you a luxury Pilates and Yoga retreat, held at our stunning farmhouse in Somerset. This retreat will be offering you daily Pilates, dynamic yoga and meditation sessions along with long country walks, facial workshops, relaxation and some 'you' time.
Join us in our stunning, secluded 10 bedroom farmhouse which is perfect for you get to away from the hustle and bustle of life and retreat with us. Nestled within secluded Somerset valley this farmhouse is fully equipped to make your stay anything but pure bliss. With plenty of outdoor and indoor space for Pilates and yoga, this farmhouse is designed with you in mind.
The atmosphere at Our Retreat is warm and welcoming, bringing together busy professionals in need of a break and fresh inspiration for their fitness goals. Bonds are sealed over the yoga mat, sweat is shed and pounds are lost. You will be sad to leave but happy to return home a healthier and happier new you. Special offer – receive 20% off!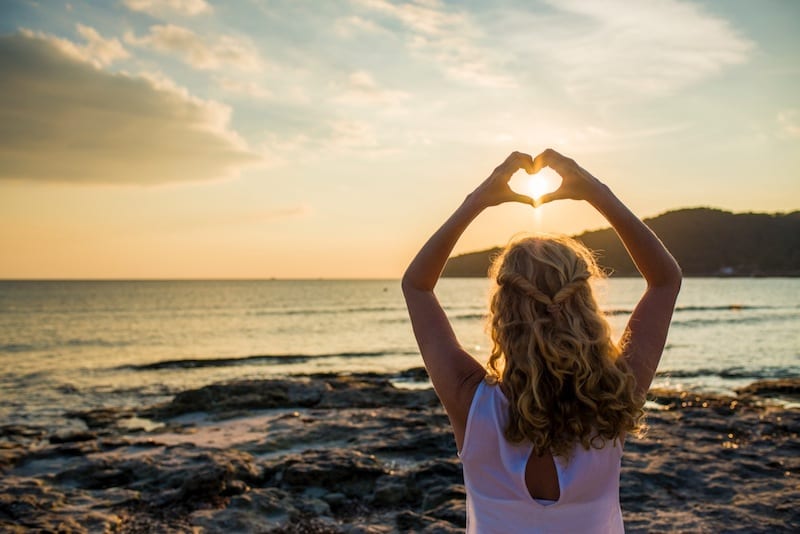 Designed for women who think too much, we're proud to deliver a new yoga and detox retreat for your mind. The 21st century sees us constantly plugged in and always digitally available; we invite you to step into stillness, switch off your phone and tune back in. Bring the art of mindfulness into your yoga practise, with breath-work and meditation to reconnect to your power-centre and inner guide. Feel new passions and purpose emerge, empowering you to create a more sustainable love-life-work equilibrium, and step forward into a more harmonious chapter of your life. This is for you if you are feeling burned out, tired out or in need of stillness.
A personal program of massages and therapies will help you to let go of stress and tensions and practical life coaching techniques to take away with you, will transform your fears and anxieties, whilst daily meditations and evening yin and restorative yoga rejuvenate your peace and clarity. You will then feel fresh insights arise, with holistic life coaching and spiritual counselling to help this process further. And 1:1 yoga therapy and wellness coaching will empower you with a compelling daily practice and a new sense of personal boundaries, so you can feel equipped and excited about your return to reality. Special offer – receive €100 off!
A retreat for women to connect to your feminine power and wisdom, enjoying dynamic and nourishing flows, connecting to your true self and glowing from the inside. If you're tired of doing, or of being there for everyone else, being the person at work that everyone turns to, feel that you are always busy and never get enough time to pause, or feel that you are living life on auto pilot and lost a sense of who you are and why you are here, then press the reset button and take some time just for you.
Perhaps you are going through some kind of transition, divorce, empty nest syndrome, redundancy, career change and you need some time for to pause and decide what is next for you in your life. Maybe you feel you have lost that sense of joy, your sparkle and enthusiasm for life, and you want to find that again.
Come and join me for a wonderfully relaxing and nourishing retreat for you to be looked after, served deliciously healthy food and allow yourself to just be, enjoying energising, challenging and restorative flow yoga, indulging in beautifully nourishing yoga nidra, morning meditations and inspiring and transformational workshop space.
Imagine, you leave behind the stresses and busyness of everyday life and you find yourself being driven through the beautiful Andalusian countryside on the way to La Hacienda. You have left behind any of your labels and expectations and you are giving yourself the gift of a week purely for you to reconnect (or connect for the first time) to your true self. You drive through pine forests and arrive at La Hacienda, settle into your gorgeous bedroom and take some time to make relax and take in your magnificent surroundings. After a beautifully grounded yet flowing, nourishing practice, you feel open and relaxed and ready for your delicious three course vegetarian meal. After a guided visualisation you will drift off into a peaceful nights sleep. Special offer – 10% off.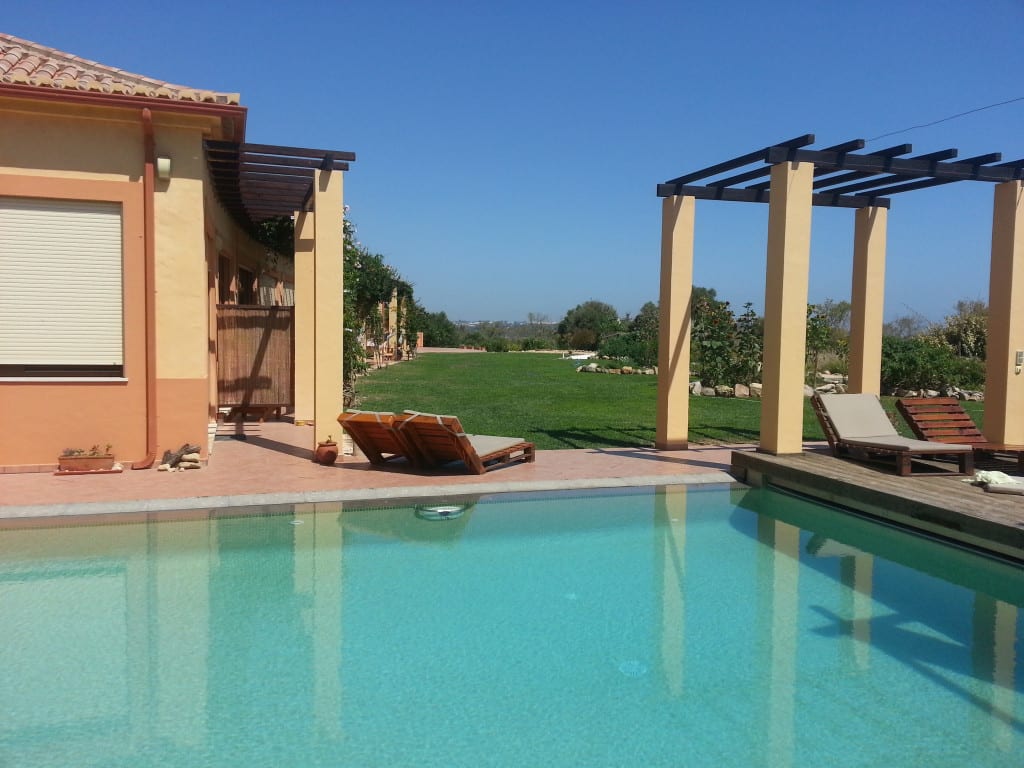 Our yin yoga retreats are for those going through a stressful life period or work situations and need to rest, heal and recharge batteries, while spending some quality time with themselves. Living in the world, balancing love, work, family, finances and health is not an easy feat.
There are always incredible moments to be enjoyed but they are usually sustained and financed by long days of hard work. To maintain our health in such busy rhythm is often challenging and there are moments when one needs to take a break, a wholesome break, both for the body and the mind. This retreat offers exactly that, quality yoga and mindfulness teachings, therapeutically holistic treatments, healthy food and lots of time and space for you to disconnect and reconnect.

 A way that includes words like forgiveness, compassion, acceptance or empathy and at the same time the capacity to decline other people's abusive behavior.
Welcome to this unique opportunity to heal and open your heart, supported by the softest side of yoga and the loving guidance of Jenny and Igor at Vale da Lama, Algarve Portugal. Special offer – €100 off.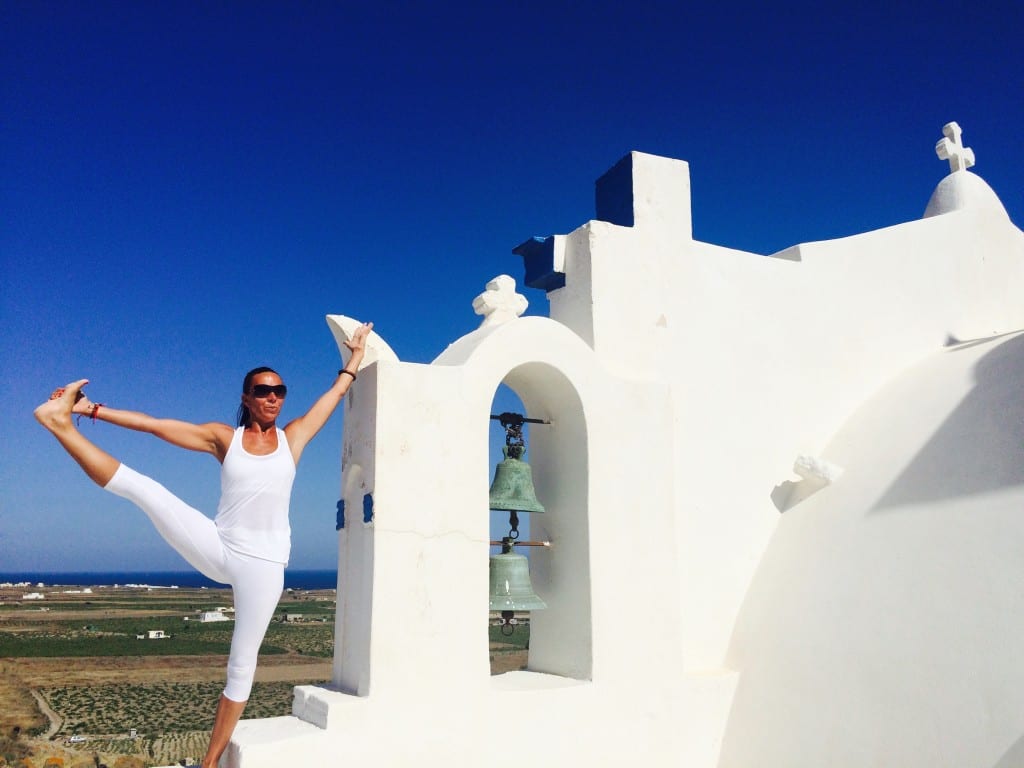 Join AdventureYogi and Senior yoga teacher Wenche Beard on a 7 night escape to this magical, sunny, blue and white island of Santorini in Greece. Santorini is known for its beautiful blue and white churches and surrounded by majestic views of volcanoes in the backdrop, the crystal clear Aegean sea and stunning sunsets. Get all the Vitamin D you could possibly need and more soaking-in the warm Greek summer sun. Release all your pent up negative energies and blockages with 2 x 1.5 hour yoga classes per day in the tranquil yoga tent.
Your Greek holiday will include accommodation at a stunning boutique hotel, a wholesome organic breakfast of fruit, granola, meats, cheeses, yoghurt and more all freshly prepared, 3 hours of yoga per day, a 2 hour walking tour of the Santorini Coastline, and more. The food is all locally grown and absolutely delicious. Whether you're looking to de-stress and unwind, or you're more athletic, you'll find what you're looking for. For the adventurous, you can go diving, kayaking, sailing, surfing, and more. If you just want to relax, you can go swimming or snorkeling in the crystal clear blue waters, or lounge around on the beach or by the hotel pool. Everyone is welcome, yogis of all levels, and non-Yogis. You will be made to feel more than welcome by the lovely hotel staff and looked after by our AdventureYogi Team so you can totally switch off. Early booking is highly recommended as flight prices get expensive the closer we get to the date.
AdventureYogi have been running yoga retreats and holidays for over 10 years and have carefully selected venues and senior yoga teachers to give you the best possible experience. Over the years we have listened to what their guests want and offer unique retreats to a highly professional standard.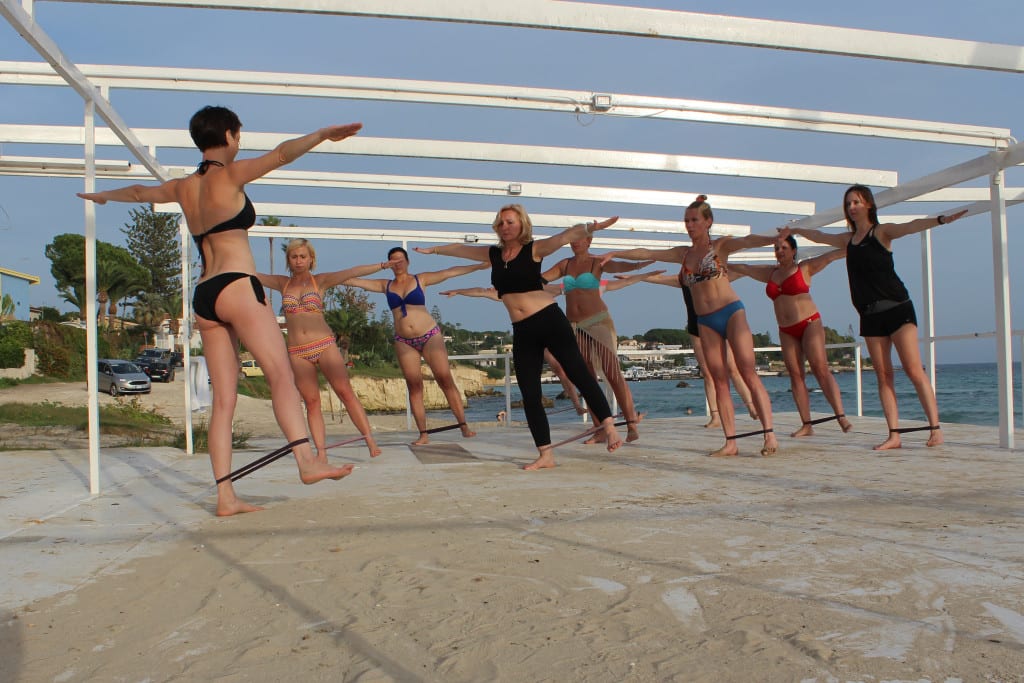 Get invigorated, relaxed and refreshed during this exclusive 11 days Pilates and Yoga retreat in Girona hosted at the rural villas near the beautiful lake of Banyoles. With the daily Pilates and Yoga classes, relaxation and breathing sessions, unlimited swimming pool and tennis court access, healthy diet and so much to see and do in the area…you will return home feeling rejuvenated and full of energy.
We have been organizing retreats from 2014. We pick the destinations and hosts carefully to make sure that apart from getting fitter, our guests have a chance to visit extraordinary places and meet interesting people. The retreat is also family friendly. One of the villas will be intended for participants with children. Each of the villas has its own swimming pool and yard and there is plenty of attractions to keep the kids busy. They are welcome to participate in most of the activities and at other times there will be a person designated to organize their time during the classes.
The program has a variety of activities so that you can choose between Yoga and Pilates, getting to know both systems, suiting your interest and needs. The physiotherapist is always there and caring to make your trainings safe and efficient. We adjust the level of difficulty of our classes to suit the group and if needed divide the participants into smaller groups according to their physical ability. Our idea of fitness is naturally incorporating physical activity into your lifestyle. That is what we promote during the retreats.
We want you to have fun and enjoy being with us in the beautiful scenery while getting fitter and doing something great for your body. We believe it is not a hard core boot camp or heavy trainings that will make you love fitness. It's associating regular physical activity with the feeling of joy and satisfaction that will make you keep up with the good habits when you come back home. That is what we want to do for you during this Spanish adventure. By delivering Pilates, Yoga, slow jogging, relaxations, healthy food and a great atmosphere we simply want to make you fall in love with moving!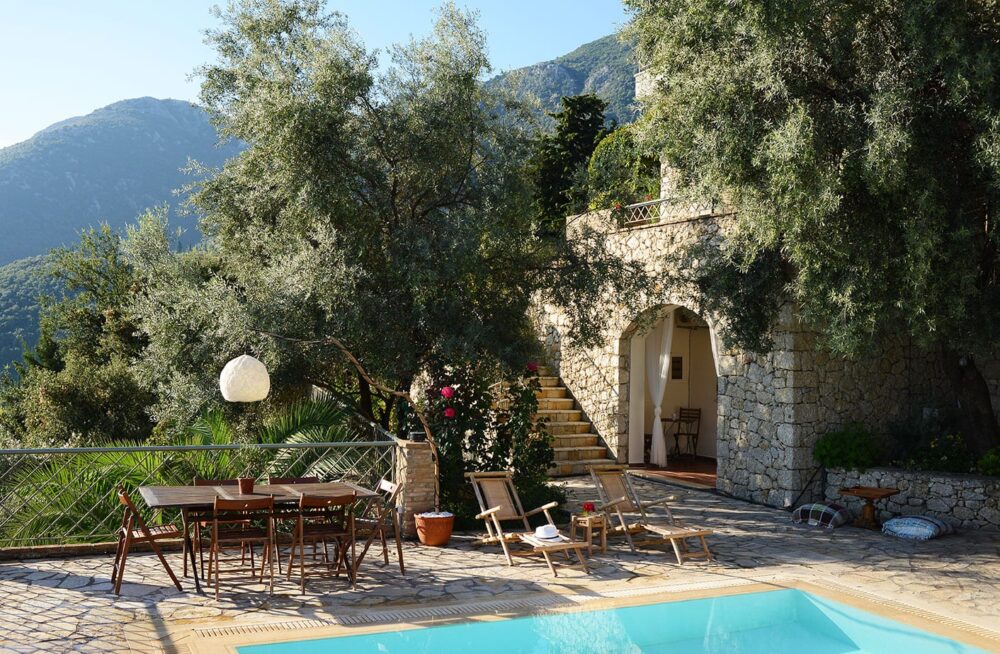 Spend a week in a beautiful villa overlooking the islands of Greece. Restore and renew with daily Pilates around the pool. Relax and chill with Mindfulness in the late afternoons. Take time out of your busy life to really nurture yourself with fresh delicious meals and wellness treatments at the villa, evenings at well-chosen restaurants serving fresh fish or local specialities and fun activities like Paddleboarding and sight seeing.
Pilates and Mindfulness are a perfect mix. When you start Pilates you soon learn about your own body and how it moves, works, changes and you get in touch with it in much more detail, from your soles of your feet all the way up to the crown of your head and deep into your core. Mindfulness is the same for the mind. Through taking a course you will learn how to notice a little more clearly what your mind is doing. How thoughts can control your mood and by seeing them with clarity you can then begin to make a change in how you deal with the problems that arise in daily life.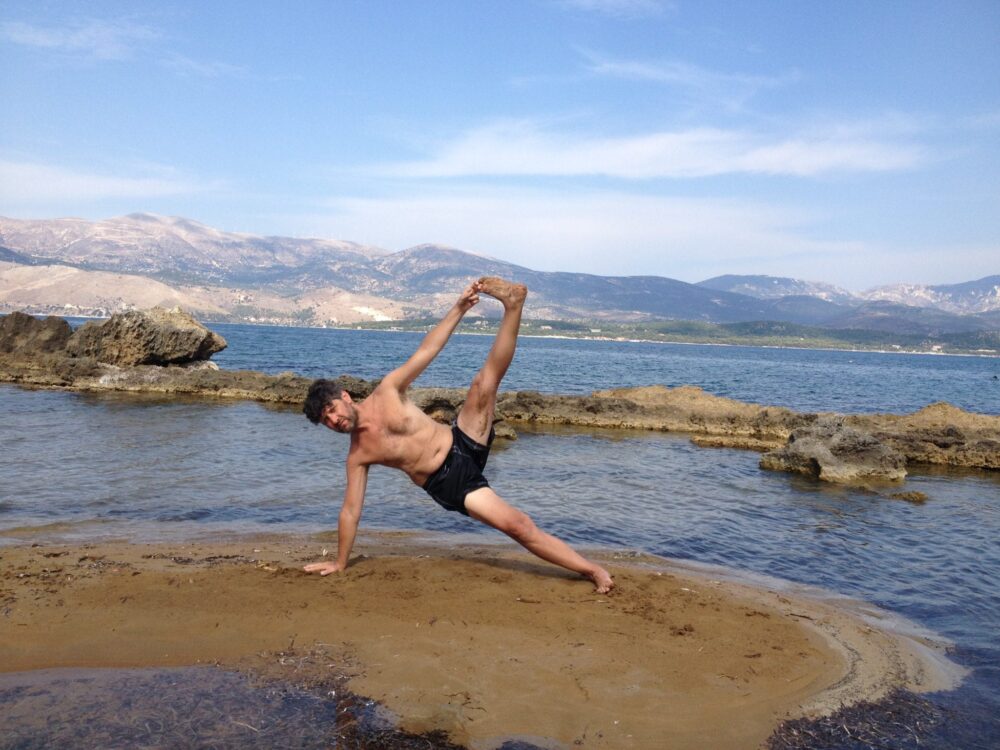 This Pure Bliss Yoga Holiday in Southern Greece takes place in a magical and secluded part of the Mediterranean region. Your retreat and teacher Massimo has been have been traveling to this part of Greece since 1995 and since then, almost every year has been taking groups of people from all parts of the world, for teacher trainings, retreats or simply to share together a different kind of holiday in a pristine environment, with amazing beaches in total silence, calm and relax.
Not far away, there is the well-known beach of Pounta as well as the island of Elafonisos with its notorious beach of Simos. Within walking distance you can swim at the beach of Neratziona with its golden white sand and the emerald sea water and enjoy your refreshments at the nearby beach bar. Following the coastline to the northwest you can reach two beaches of astonishing beauty, Pounta and Magganos. The endless white beaches and turquoise sea water lead to the little port where you can take the ferry and reach within five minutes the nearby island of Elafonissos. After 10 minutes of driving to the southwest, you can reach the picturesque port of Neapoli. There, you can enjoy local delicacies by the seaside, in one of many restaurants, taverns or 'ouzeries'. You can also wander in the port and the city alleys and buy traditional products from the numerous bakeries and patisseries, groceries and souvenir shops.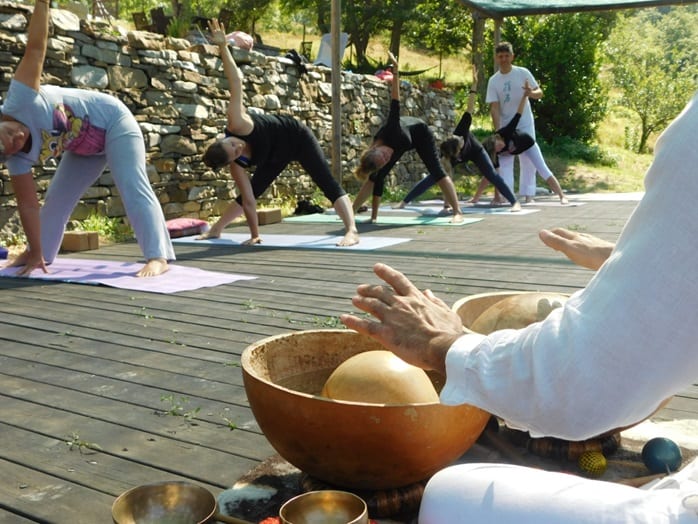 Merging yoga and drumming creates a powerful way to unite body, mind and spirit, it represents a new way for improving all aspects of our yoga practice, deepening our self investigation. Drumming and yoga form a natural partnership. The vibrating resonance of the drum seems to pull students and practitioner deeper into the practice. The drummer moves energy into space while the yogini moves energy through the body. The tempo of the drumming can influence the intensity of the movement.
We will also explore rhythm and the art of drumming through the exploration of sound, vibration and movement. Will experience the joy of playing together using hand drums, stick drums, and other small percussion instruments. During this week long retreat will also explore the use of the voice through singing traditional kirtan and bhajan.
Rhythmic drumming is an ancient key that man has employed throughout the ages to facilitate meditation and awaken inner awareness, we intend to use this power to guide and stimulate our self inquiry and transformation.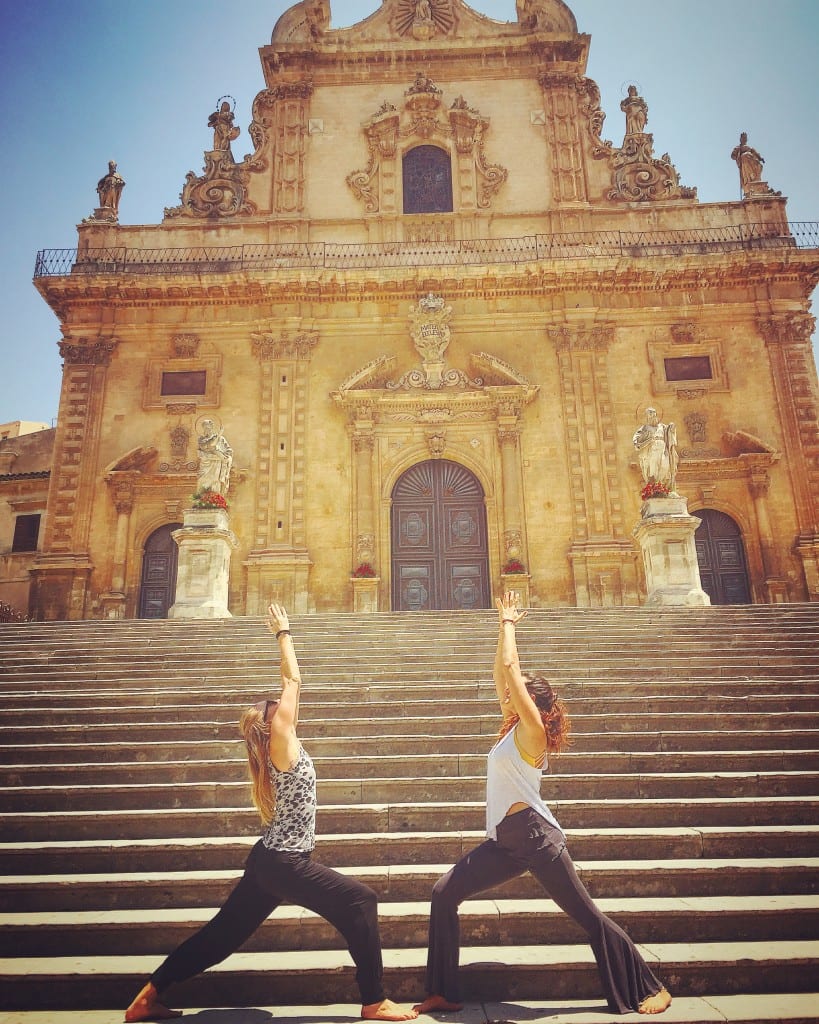 SankalpaSicily is bringing a bit of Indian Vibes to Sicily this summer, come join Balu Thevar's retreat for a week of morning Ashtanga Mysore style or led classes and six afternoon workshops designed for you to grow into your weak spots and make them your strongholds.
Balu is an amazing teacher who is based in Arambol Goa whom we have had the honour to practice with. He's got a truly unique way to transmit the Ashtanga Yoga system to his students, firm and lovable at the same time. SankalpaSicily is a project for life. One year ago a seed was planted in Rishikesh India. We, Francesca and Sara, both share a deep love for Ashtanga yoga and the sunny island of Sicily. We can't wait to meet you and make the most out of your stay here in Sicily.
The amazing island of Sicily has got a lot to offer in-between the daily yoga classes, we will be delighted to help you have a truly Sicilian experience.
During the retreat there will be plenty of time to explore and indulge into Sicily with all the senses. Music and dance as an expression is something we strongly believe in and according to the group we will offer a music event during your stay with us. SankalpaSicily is strategically placed in the heart of the southern province of Ragusa. The Baglio, (a traditional rural structure built with the local white stone around an internal courtyard) is located in a quiet place in the unique Hyblean Countryside. Pastures, fields, walking paths, surround the property. Fresh air and tranquillity are in abundance. The province of Ragusa has a rich artistic and cultural heritage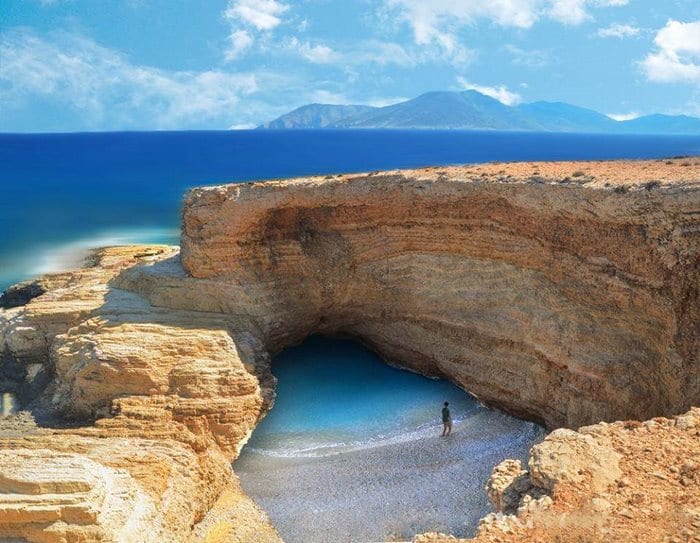 I invite you to join me in a paradise-on-earth place – Koufonisi island, Greece, for a Full Moon week. We will practice Yoga, focusing on breath, we will boost our creativity with Impulse Dance and become one with the water in Floating Body. Fresh homemade vegan food, amazing beaches, divine sunsets, unspoiled nature and gentle sounds of the waves and the wind will embrace us unconditionally. We will be as creative as children, as unique as stars, as free as birds, as floating as leaves, as humble as flowers, as creative as human beings.
We all carry inhibitions that prohibit us from living a full and blissful life. We work hard in order to live the life we want. We want to be happy and free, to feel light, healthy, loving, accepting, with empathy. But how can we do that? That was my question 15 years ago when along with my international artistic career I started Yoga and Mindfulness incorporating my artistic experience into self-awareness and life's blissfulness.
As the Greek Philosopher, Plato said, recognizing beauty starts from within. I will share with you the secrets of my own pathway and practice. Take a journey to the core of your being, exploring what brings you the greatest happiness and how to reside in there. Together, we will develop our senses to see beauty, to feel happiness, with attentiveness and joy! I will inspire you to re-discover your body & soul and to become creative researchers and defenders of your own beauty.
And yes, the more we discover the miracle of our own self, the more we realize that we are at home. Our self is our primary home. Everybody is welcome. I believe that every human can find a new way of living through mindful movement. In my retreats and teaching methods, there are no boundaries of age, body form, nationality, and identity.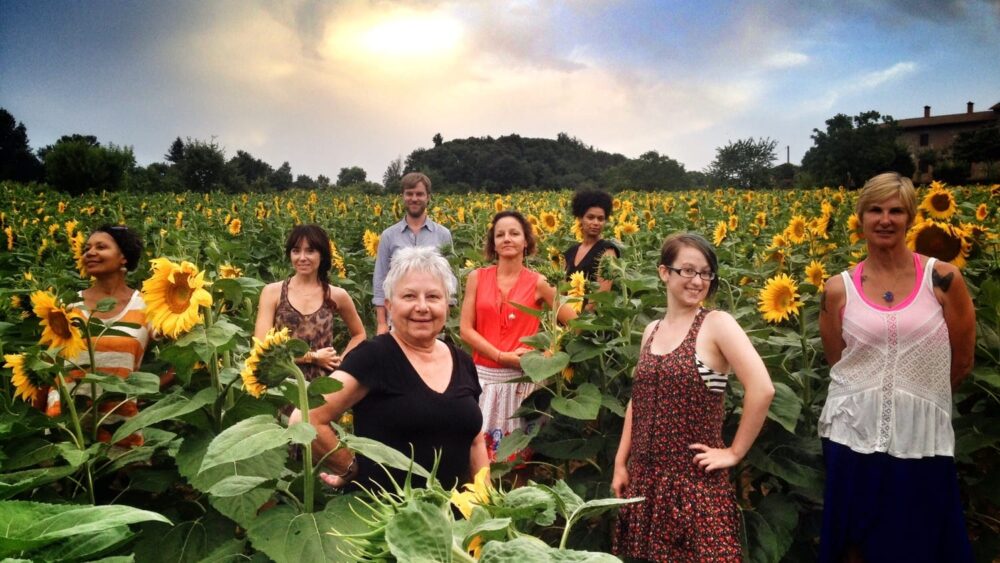 EAT.PRAY.MOVE is excited to host yoga and ifonography in Tuscany along with Julian Hyzler from EASEL&LENS. Yoga and meditation classes will help us find focus of body and mind that we can then apply to art and photo projects, including "ifonography" (smartphone photography). The Italian countryside will provide both backdrop and inspiration for our art and practice. We will experience the richness of Italian cities on day trips that focus on arts, culture and beauty.
We will visit small villages as well as larger cities, along with outdoor activities in the Italian countryside. A thermal spa also awaits our arrival. Our retreat will allow us to gain a true insight into the tastes of Italy with mozzarella and olive oil tasting. No previous experience is required and all levels are welcome, and participation is voluntary. Projects and classes will be offered as a completely exploratory, unintimidating and personal experience.
This magnificent yoga retreat will take place in the picturesque Italian countryside, along the border of Tuscany and Umbria. A beautifully restored villa awaits your arrival, complete with sprawling vistas over the rolling hills in all directions. Special offer – bring a friend for free!
This transformational experience taking place on the magical island of Ibiza, in our Sanctuary contemporary villa situated in the best sunset spot of the island "Art of Healing Retreat" is a Quintessentially Ibiza experience, created and offered by an eclectic mix of locals. It is an opportunity to get away from the outside world, release old beliefs and patterns which no longer serve you. Reflect on where you are, where you want to be. Discover new healthy habits which will empower you to navigate your being with less stress and ease.
Upon arrival, you will be whisked away in a private car and taken to our sanctuary. It is surrounded by forest, mountains, birds, fresh air, cicadas, an infinity pool with a breathtaking view. We will welcome you with a big hug and a fresh juice to the great island of Ibiza.
The Art of Healing Retreat offers a variety of activities such as: creative journaling in a diary gifted to you, sound healing and frequency workshop, art classes where you paint your own mandala, crystal jewelry introduction and raw food workshop. Or you can always choose to stay by the pool with your book. Whatever it is, it is perfect. This is your journey. Special offer – early bird price of €1,590!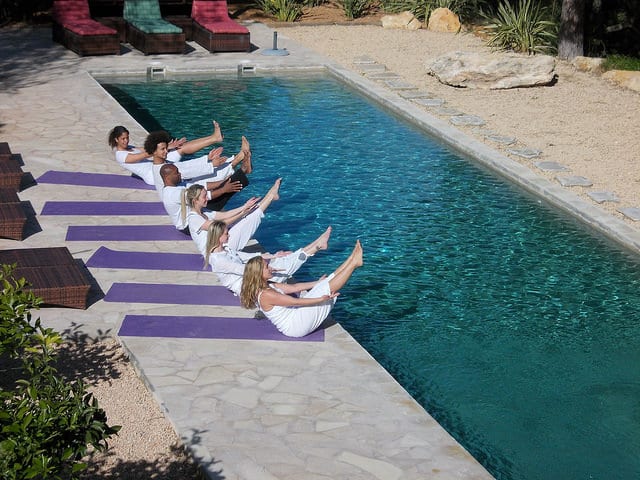 Restore and rebalance in Ibiza with Ibiza Retreats this summer. Our yoga, fitness and eat-clean retreat will restore, rebalance and rejuvenate your body, mind and soul. We have specially created this well balanced, holistic retreat using our deep collective knowledge and experience. We have balanced yoga, fitness, meditation, nutrition and clean eating in this perfect retreat package. This retreat is for you if you are feeling a little unmotivated, tired, or lost and are looking to relight that spark, ignite your energy and bring back your zest for life.
We will set your body, mind and soul into a conscious, present and loving state that will springboard your onward life journey and empower you to take on life's ups and downs. By creating a positive foundation to lead a healthy, balanced life, you can be the best you can be. Be assured that this is very much still a yoga retreat, with a fitness element smoothly included, just rather from the point of view of holistic wellness – opening our minds to the bigger picture. We will enjoy yoga every day – on the fitness mornings, it will take the form of an elongated stretch and meditation class – and then pure yoga flow for 3 days. In the evenings, we will have a yin style practice or a take part in beautiful hike through the beautiful Ibiza countryside.
Our retreat is held inside the beautiful whitewashed walls of Can Amonita, in the stunning countryside of north Ibiza. The unique sanctuary reflects the beauty and peace of this side of the island with a beautiful outdoor practice space. Special offer – receive €100 off!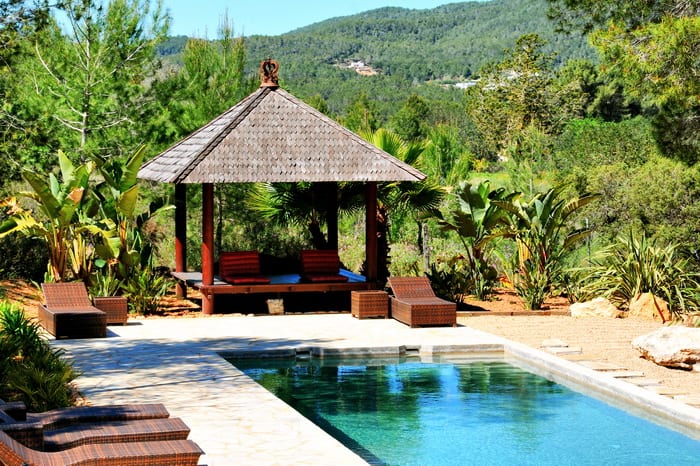 The carte blanche body balance retreat is an empowering and life changing experience all about you. We create an organic and nurturing environment for you to relax, recharge and reconnect with yourself. Pause the stress of daily life and submerge yourself in the magical beauty of Ibiza. Discover the island of turquoise waters, hidden coves and the famous Ibiza sunsets.
Be inspired as you practice yoga and meditation amid the beautiful surroundings of your villa, a calming and peaceful sanctuary. This is more than a yoga retreat. Enjoy nature hikes, creative workshops, a mindfulness workshop, natural skin care workshop and a cooking workshop. Our diverse timetable invites you to try a range of activities with something for everyone. Leave feeling refreshed, energised and ready to take on the world.
Our time table will be perfectly balanced between exciting activities and personal time to relax, dip in the pool and catch up on 'me time'. You are invited to try everything, however, extra personal time and long lies are also supported. Your villa is nestled amongst a fragrant pine forest in the beautiful North of Ibiza, a peaceful and tranquil sanctuary. This organic and nurturing home has gardens to explore, meditative spaces to switch off, Baili style huts to relax and a beautiful pool to dip in and refresh. Special offer – 15% off!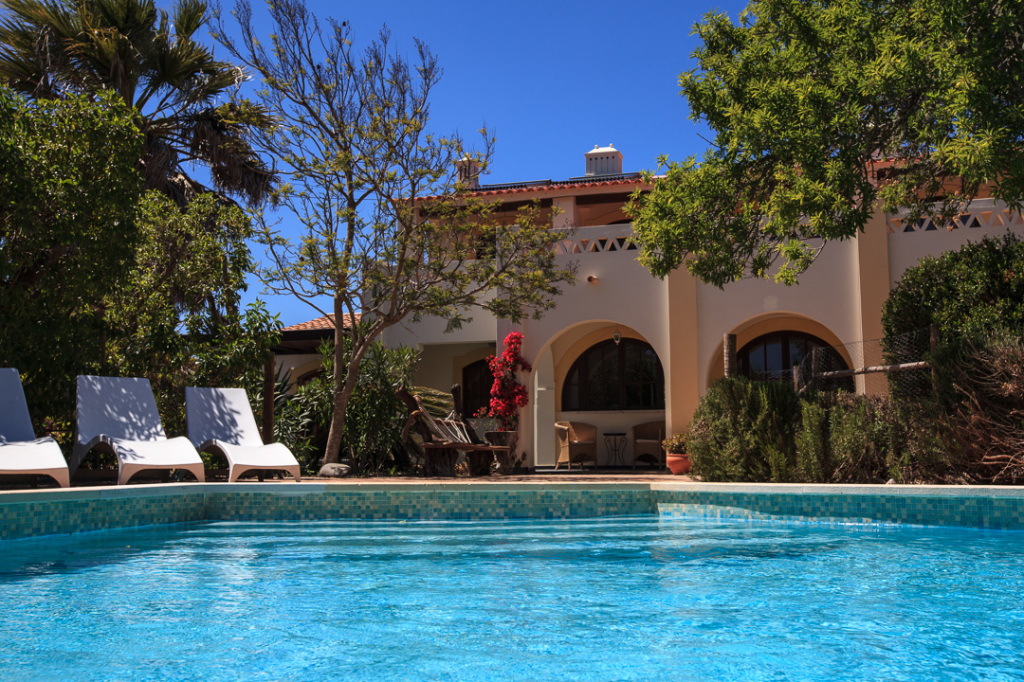 A yoga and detox retreat for anyone who can do with a little bit of a cleanse in the body, mind and heart. The detox is soft, as we still eat food, but very effective. We meditate and practice yoga twice a day, learn a lot about nutrition and how to make life more simple, healthy and happy. There is enough spare time for relaxation, to hang in the hammock, go and wonder in amazing nature, sit in the SPA or get spoiled by one of our massage therapists. The retreat takes place in stunning Monte Velho, overlooking the hills and the west coast of the sunny Algarve. Expect your mind to clear, your heart to smile and your eyes to glow, once you go home again.
We serve light vegetarian food and follow the principal of an alkalizing diet, which is wheat free, sugar free, yeast free and we stay away from alcohol, café and other stimulants.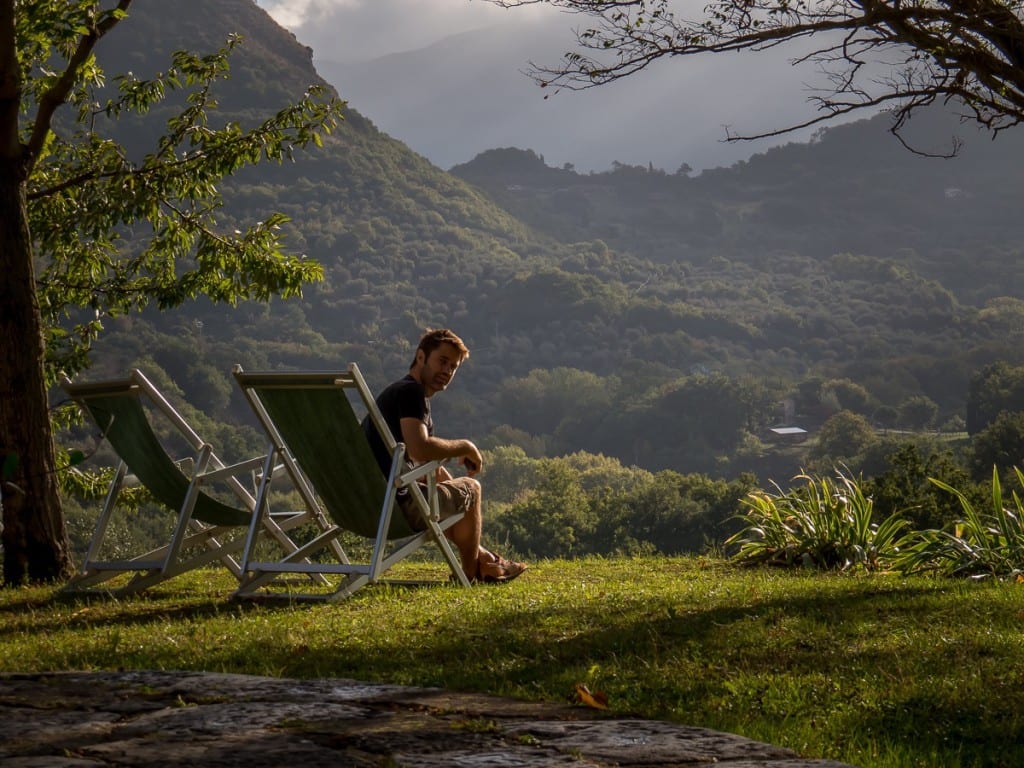 Join Hilary and Chirriposa Retreats for one or two weeks on our annual Yoga Narada Retreat in Tuscany. Set in a secluded Tuscan countryside farmhouse, with a beautiful swimming pool, and surrounded by acres of forests and vineyards, this retreat offers both the chance to escape the crowds and yet enjoy outings to nearby cities and towns if so desired. There is the possibility to fly into Rome a few days earlier, or leave a few days later, to enjoy the sights, plus have the comfort of travelling on a small private bus to and from our venue at the beginning and end of your stay.
The retreat is designed to speak to all the senses. My chef and organiser extraordinaire Angus Stephens, is English but fluent in Italian, and a master chef, who not only caters to all dietary needs, but chooses locally sourced and preferably organic foods for the magnificent breakfasts and lunches he prepares. He also guides the in-house cooks for the traditional Italian evening meals, which can be accompanied at your choice with the properties organic wines. His wonderful wife Tania, who is herself half Italian, joins Angus in welcoming the guests, and looking after their needs. She is also a brilliant photographer, recording all the little moments one doesn't always remember! Special offer – €200 off per week if you bring a friend and a further €200 off for a non participating Yoga partner.
Follow our travel inspiration on instagram @soulseedtravel. Get in touch with one of our wellbeing travel advisors at retreats@soulseedmedia.com.
Pack your bags and book your flight! We recommend SkyScanner to search for the best airfare.