With Christmas just around the corner and all of the festivities and over indulgence that goes with it, January is a great time to detox and re-energise for the year ahead. Here's our round up of the best detox retreats to start the year off in 2018.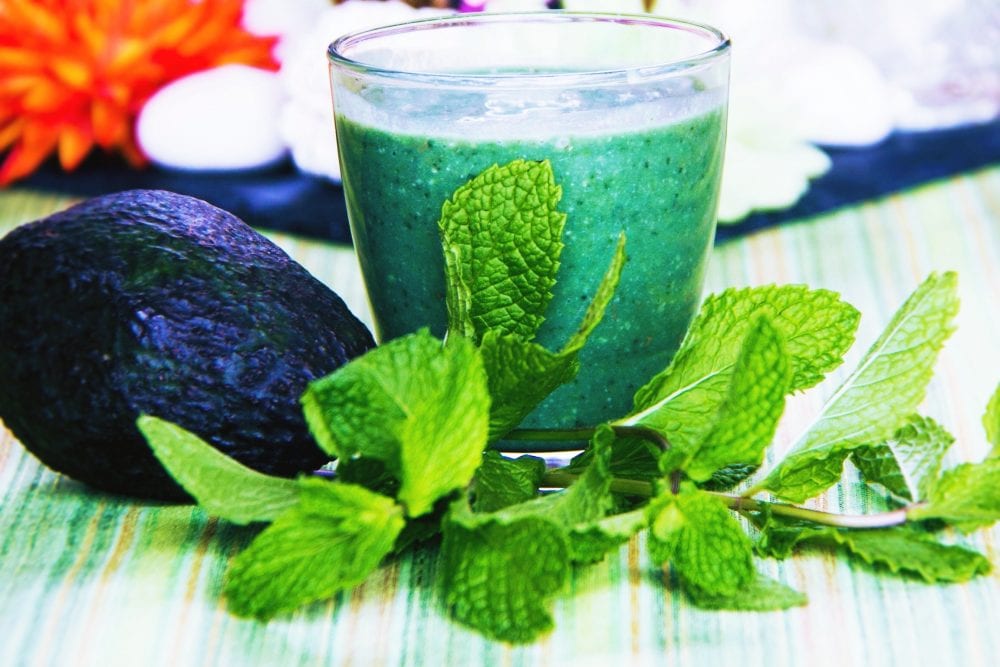 We welcome couples, friends, singles, mums, daughters and siblings on our retreats and often have a wonderful mix in the group. The Barnhouse offers double or twin bedrooms sleeping guests in soft-cottoned luxury, with private ensuites. Each bedroom is individually designed and as our country home is set in acres of private fields, you know you'll be guaranteed a wonderfully peaceful nights sleep.
Our quintessential country home is beautifully positioned in acres of private land. With beautiful English barn buildings backing on to lush green fields. Think winter walks (or runs if you're feeling fit!) followed by warming relaxation beside the fire. Everything we offer is designed to calm your complexion and promote natural healing.
Join other like-minded people in this pristine jungle setting to reinforce the purification experience.  AmaTierra's Costa Rican mountain setting is tranquil and full of tropical life. Here you can really immerse in nature and get away from the stresses of your life. Our herbalist/nutritionist has many years of experience in leading detoxes and taking care of peoples' health needs. Our gardens provide the freshest organic foods possible, every day.
Before you arrive in the beautiful Costa Rican mountains, our registered herbalist and nutritionist, Jill Ruttenberg will send you a simple questionnaire to determine what kind of cleansing program is best for you.
​Love your winter break but always come back feeling sluggish and worn out? This week is full of nourishing food and mountain air, the perfect ski break you have always dreamed of…
With a focus on you detoxing from the festive season our January retreat is a perfect time to realign your body, mind and intentions. Challenging your body on the ski slopes and on the mat daily you will feel strong, alert and more balance each day.
For way too long ski holidays have been about excess. Our New Year Detox Ski & Yoga Retreat in Meribel combines energising mountain time with clean, wholesome food, yoga and meditation. We are tipping the balance, on our ski retreats we want you to head out onto the hill bouncing in your ski boots. With the combination of three daily yoga sessions, delicious and energising food, mountain air and a cozy luxury chalet we will help to make this winter's ski holiday something more than the run of the mill.
We want to help you to embrace the vitality that mountain life brings. Time in the mountains should be time to develop and grow, a Bodhi Adventure winter retreat is all about rekindling energy levels and allowing your mind to quiet itself in an environment of wellbeing. Join us in our beautiful, modern alpine chalet in the Three Valleys, deliciously designed for relaxation and calm. Salute the sun in the morning as it beams through our large picture windows and cosy up in front of the fire in the evening with tales of the days adventures.
Give yourself a boost to greater health and gain the tools and inspiration to continue with a more balanced lifestyle back at home, for the whole year, all whilst enjoying the sun and beauty of Fuerteventura. This New Year cleanse your body and mind with detoxifying food, alkalising juices and strengthening, cleansing yoga and Pilates. The retreat is beautifully situated nestled amongst the volcanoes with views to the sea.
The retreat incorporates a tailored meal programme with workshops and demonstrations with Jo Dombernowsky, our resident nutritional advisor and chef. Jo will teach you ways to heal your body through a combination of intermittent fasting, juicing, plant based eating, and Aryuvedic medicine. Her ambition is to help you to create a sustainable, detoxifying lifestyle, by breaking down someone of the myths, and sharing positive small steps to changing behaviours – you will leave feeling cleansed and toned, and with your personalised copy of our one week menu programme, to help you continue to eat well at home.
The Pilates and yoga programme is tailored to support the detoxification process- classes will focus on boosting energy levels, charging up the immune system, eliminating toxins, whilst also resting and restoring the body and mind.
Led by a caring and warm team you will benefit from their experience, knowledge and support in this very special week. Transform your New Year for life, basking in the sun and beauty of Fuerteventura! You will leave this week with a fresh start, a cleansed body and plenty of inspiration for preparing healthy meals back in your daily life.
In this 14 day detox you will experience a wonderful cleansing juice detox with our added elixers and alkalizing powders, as well as visit the "real bail" on our tailor made special trips including a unique visit to a rural Balinese Priest in East Bali. By attending for a longer time, your body will receive a more thorough cleanse, and those stubborn kilos will fall away as well! This is also suitable for those of you who don't want to lose weight, but want to detox and cleanse your body. You will also be pampered at our spa with hot stone massages, organic facial, and body scrubs!
The retreat is located a 10-minute drive from Ubud in the charming Balinese village of Pejeng. We are a boutique style retreat with currently a max capacity of 7, ensuring your comfort at all times.
We always complain about how quickly life moves and yet most of us seem to wish January away. This retreat is all about your happiness. We're not about detoxing or taking away life's pleasures. In fact the complete opposite; we are about taking a moment to really immerse yourself in all these wonderfully simple pleasures life has to offer.
Our retreats are an opportunity to relax, to laugh & to find peace within yourself. A chance to remove yourself from the expectations you and others put on you and instead experience a slice of time where none of those expectations exist. Giving yourself a slice of time, after the chaos of christmas and before the if's and then's of the next year, to instead focus on how you feel, in this moment. It's a weekend to take stock and find that space in time to find a little clarity ready to take forward into the rest of the year.
On hand you will have your very own yoga teacher and mood coach, Nathalie, who is an experienced mental wellbeing practitioner & advanced yoga instructor and available to support you throughout the weekend. You will also have our in house nutritionist, Rooted London, who will be feeding you full of goodness whilst having a wealth of nutritional knowledge to share. Last but not least you will have the added bonus of aromatherapy and reiki expert, Ellie Seilern; who will be providing a wonderful resetting workshop as well as being available for guests to book individual treatments with.
Post January how about a Spring detox?
Are you feeling tired all the time? Have you tried everything to lose weight? Or are you dealing with health issues and just not finding an answer? Have you always wanted to do a detox but just didn't find the time or the discipline?
We went through the same struggles and found our solution. Now we want to share that experience and help you achieve your health goals. Whether you're looking for weight-loss, relief from a chronic condition, an energy and immune boost or simply want to reconnect with yourself, the Alkalize & Energize Detox Retreat will help you on your way.
The only retreat of its kind based on the alkaline lifestyle principles, it has a holistic approach to reenergize the body on cellular level. During the 8 day detox process, your body will remove the long-term accumulated acidic wastes that have been at the core of fatigue and dis-ease in the body. Each day the alkaline design of your body will get restored bit by bit, so that your body will thrive with good health and energy.
Join us on beautiful Bali, the island of the Gods and Goddesses, this April to relax, restore, renew and reboost.
A Relaxing Mind Body Detox Retreat with Yoga, Meditation and Ayurveda. A few days in a magical countryside of Sri Lanka relaxing amongst nature and exploring your inner self whilst detoxing your body and mind. A chance to deepen and renew your yoga and meditation practice, whilst caring for your body and mind with loving care from our village team.
Set in a rural village, surrounded by lush green natural landscape, we are a community center where a village has come together to serve you and take you on an unimaginable journey. We have won many international awards including Best Spa Hotel, Sri Lanka 2015, 2016, 2017 by World Luxury Hotel Awards, Best Holistic Wellness Retreat 2017 by World Luxury Hotel Awards and Best Wellness Retreat in Sri Lanka by World Spa Awards – based on our hotel facilities, service, our social service concept.
Plantation Villa is a specialist Wellness Nature Retreat situated in a rural village in Sri Lanka, specializing in Ayurveda and Yoga. We are a community center established and run by this village community. The retreat funds and maintains the Metta Trust charity to do community development, wildlife conservation and forest preservation activities. We maintain the local temples, village schools and fund majority of the community activities in our village and surrounding villages.
Over 90% of our staff team are local villagers from underprivileged backgrounds who we have trained and offered employment along with mentoring to improve their lives and the lives of their children.We specialize in Ayurveda which is an ancient art of healing the body and mind through nutrition, relaxation, and herbal treatments. Our Ayurvedic doctors and senior therapists have over 15yrs of experience.
If you come on our package rate, you will consult our Ayurvedic doctor who will develop your treatment plan to focus on your wellness goals and to address any existing ailments you may be suffering from. You can join the yoga classes to help with your mind/body connection and general mindfulness. We aim to provide a mind/body wellness experience through Ayurveda, nutrition, and mindfulness in a relaxing environment.
In addition to treating the body through Ayurveda treatments and nutrition, we aim to offer a personalized service where we understand and care for our customers. Being a small center allows us the luxury to look after each of our guests in a very personalized manner. You are invited to join in the paddy harvesting and fruit/vegetable and spice picking. Cooking demonstrations are offered and you can join if you are interested.
Developed in the 1980's when Forte Village Resort's medical team joined the Italian Thalassotherapy School, Aquaforte Spa's new approach to detoxification draws on the healing properties of seawater to restore and rebalance the body.
Beyond the Thalasso SPA and pools, Forte Village Resort's all-encompassing approach to health and fitness includes a Sports Medicine Centre, Cosmetic Medicine Centre and extensive offering of sport, training, spa therapies, healing treatments and personal counseling services. Forte Village is known for having revolutionised the world of thalassotherapy, creating a totally original and extraordinarily effective method for detoxing, rejuvenating and improving the body.
The resort is set in 120 acres of beautiful gardens on the white sandy shores of the Mediterranean and sheltered by the mountains, Sardinia's sub-tropical climate enjoys 300 days of sunshine every year. The Acquaforte medical team offers tailor made wellness programmes plus a daily activity programme: Anti-Ageing, Thalasso Detox, Stay Healthy and Weight-loss.
Add not just years to your life, but life to your years! Our all-inclusive detox programs help you to rediscover your vibrant health and well-being. Where necessary, these programs can also help target areas of imbalance in your life. From our range of detox and cleansing programs, to more focused weight loss and de-stress programs, our specially designed blend of treatments, nutrition and support ensure you meet your health goals.
At Samahita Koh Samui, the detox programs have been developed through years of personal experience and research. We do not use common off-the-shelf detox kits. Instead, we have carefully developed an Ayurvedic herbal detox formula, combined it with professional therapies, supplements, yoga practices and an optimal food and juice balance suited to your energy and toxicity level. We do not claim to be medical experts or offer such advice. As a leading Thailand Detox resort, we are, however, deeply immersed in healthy, holistic living and carry with us our experience of detox and balanced living. As a result we offer you a positive, purpose-built, complete and supportive environment in which to enjoy your detox program.
Follow our wellness travel inspiration on instagram @soulseedtravel. Get in touch with one of our wellbeing travel advisors at retreats@soulseedmedia.com to enquire about any of our retreats.