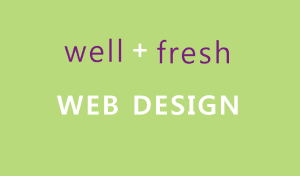 Soul Seed Media recommends the web design services of Well + Fresh who cater for wellness brands, practitioners and services.
Well + Fresh work with clients to develop their online presence to meet their business goals. Wondering what your website says about your brand? Or what you could be doing to optimise your website to attract more visitors and convert more clients? Well + Fresh can offer you a free website review to provide insight on where you can improve your branding.
Well + Fresh are passionate about wellness and want to help entrepreneurs, start-ups and small businesses succeed.
If you're thinking about a redesign or launching a new service then Well + Fresh can help to build the brief and make your vision a reality. Design packages start at just £450 and for the month of August, friends of Soul Seed Media can get 20% off of any design package by using the reference Soul20.
For your free website audit you can email the team today and visit their website to find out more about the services Well + Fresh offers.