A retreat is the perfect getaway for the solo traveller, perhaps you're bored of your annual re-tox holiday and you're in need of a healthy holiday, a lifestyle detox or you want to deepen your yoga or meditation practice? Most people on retreats come alone, it's a great way to meet other people in a different environment, you can even choose to share a room or if you prefer something more private choose the single room option.  I've chosen these recommended retreats for those of you thinking about where to go on holiday to this year, who fancy practising yoga in the sun or on a beach and feel like a breath of fresh air (literally) with plenty of relaxation, unwinding and rejuvenation. I'm sure you'll find something here for you!
7 day Pilates, Yoga and Shiatsu Retreat,  4th – 10th May
Aegean coastal village of Alacati, Turkey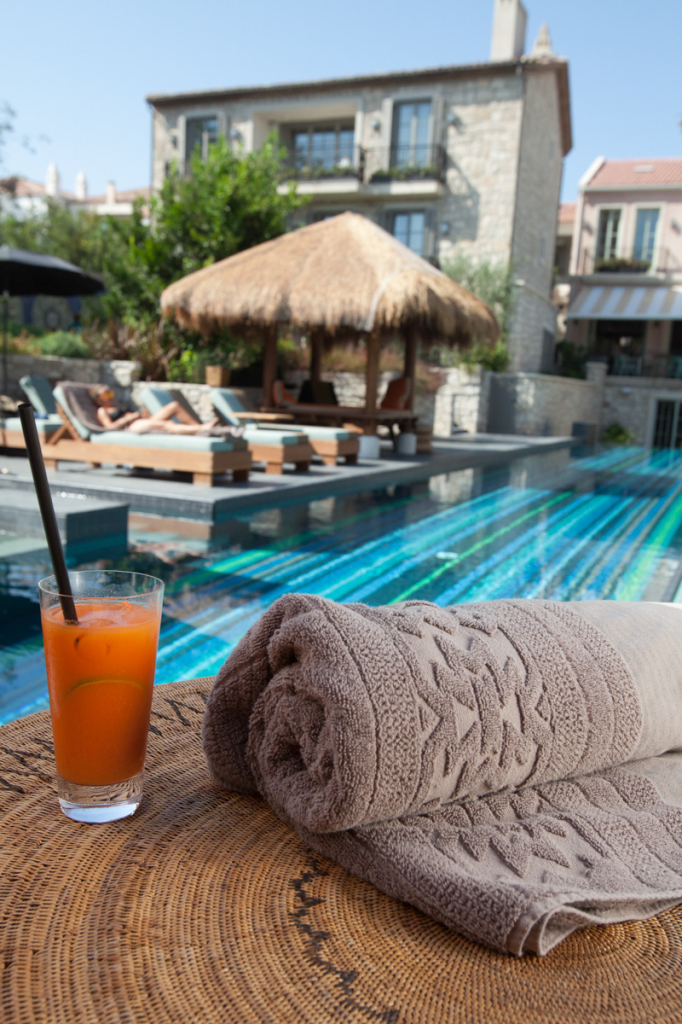 Suitable for beginners as well as experienced Yoga and Pilates practitioners, this retreat schedule is designed with the aim to find the perfect balance between exercise, organized group activities and time for yourself. With 2 classes a day, one in the morning and one early evening you get the afternoons to yourself.
Accommodation wise you can either choose to stay at the more luxurious Alavya Hotel in the center of Alacati,  a magical settlement of six unique houses with 25 rooms and the retreat base with a gorgeous light-filled yoga-studio or the less expensice Zeytin Konak Otel located further down the road depending on your budget
Retreat fees in Euros
Pure Bliss (Alavya Hotel): Accommodation in Classic Collection Room: €1350 pp for a shared room / €1700 for a single room
Just Move (Zeytin Konak Otel) : Accommodation in Standard Room: €950 pp for a shared room / €1130 for a single room
Full details of the Pilates, Yoga and Shiatsu retreats are on our website and send an email for further info.
Luxury Wellness, Health and Yoga Retreat, 19th – 26th April
Italy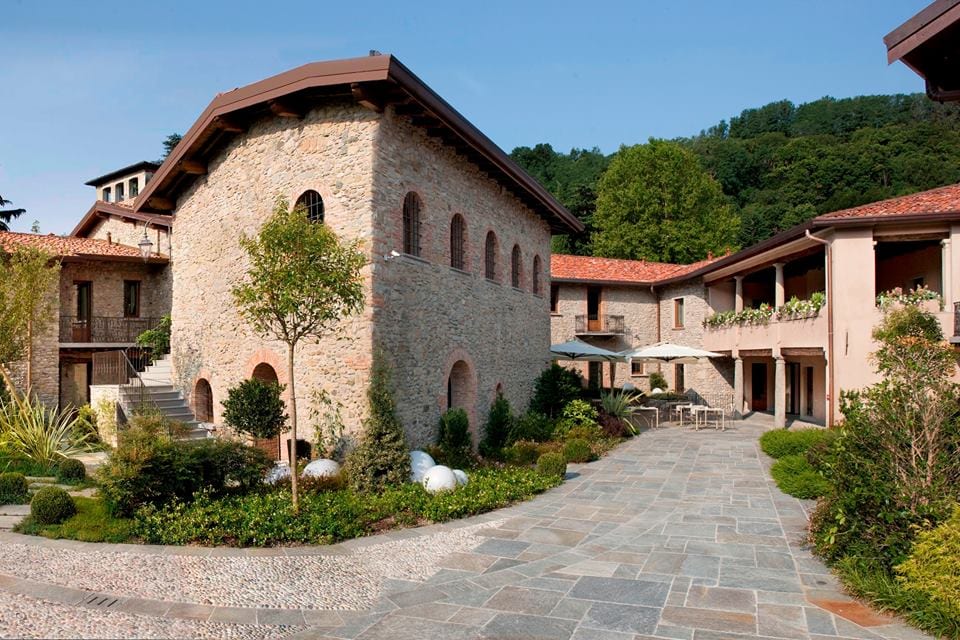 This 7 day luxury wellness, health and yoga retreat is led by yoga teacher and holistic expert Kaya Peters who has successfully worked with members of the Royal family, well known business people, athletes and people recovering from depression, anxiety attacks and auto-immune disease.
Your retreat home for the week is the famous Ti Sana Wellness Resort in Lake Como. This program is specifically designed for those who wish to take an active step in improving their health and learning more about yoga, nutrition and living a holistic and healthy lifestyle. Daily yoga classes enable you to get a deeper understanding of the breath, movement and alignment. Learn how to optimize your energy levels and use it to heal your body and mind and enjoy increased body awareness.
Retreat Fees in US Dollars
Double Occupancy (shared room): $2075
Single Occupancy (single room) $2375
Full details of the Luxury Wellness, Health and Yoga Retreat can be found on our website and send an email for further info.
3 Day Life Sequence Yoga Retreat, 10th – 13th April
Potash Barns, Suffolk, England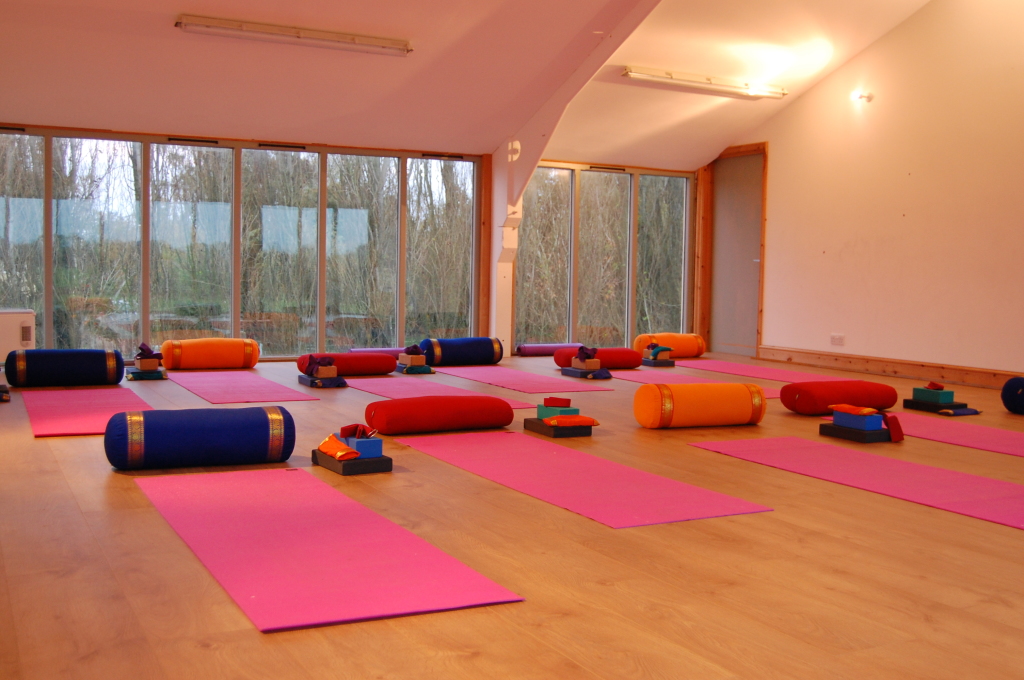 For those of you in the UK who are not wanting to travel too far but still get away from it all and deepen your yoga practice this retreat is for you. The retreat is open to all levels and no experience is needed to take part. Your teacher Clive Fogelman is passionate about making yoga and meditation accessible to everyone. His focus is on supporting people to develop personal tools to cultivate intuition in their own bodies, understanding what they need and when.
The Life Sequence Yoga consists of yoga postures, meditations and guided visualisations. Exploring the different stages of life we move through, offering a valuable opportunity to link the past, present and future together and reflect on the myriad experiences of life. In addition to the Life Sequence workshops there will be optional morning yoga classes, meditation classes and group reflection.
Potash Barns are located in the beautiful hamlet of Brundish in rural mid Suffolk. The venue includes a tastefully converted range of Grade II listed farm buildings all with striking views of the surrounding landscape. The yoga studio overlooks the delightful countryside.
Accommodation is in beautifully decorated twin (some doubles) bedrooms in three converted barns. Each barn has its own lounge/dining room, kitchen and bathroom.
Retreat fees in British Pounds
£475 all inclusive in double or twin rooms.
Full details of the Life Sequence Yoga Retreat can be found on our website and send an email for further info.
9 day Yoga and Ayurveda Retreat, 11th – 20th April
Sri Lanka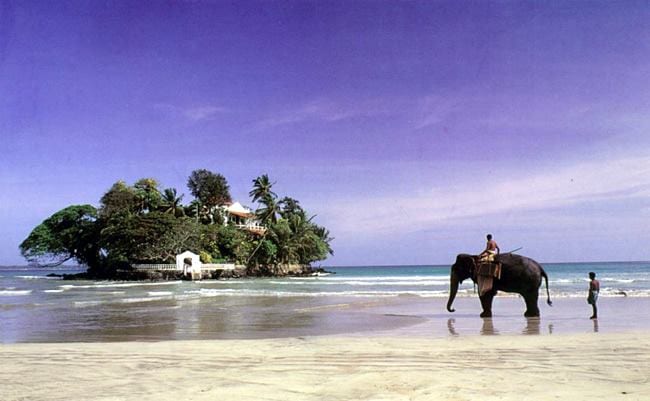 Your retreat home is held at Sri Lanka's pioneer health resort specializing in Ayurveda – the Barberyn Reef Ayurveda Resort.
Combining yoga and ayurveda to heal you on every level, this unique wellness retreat led by yoga teacher Kirsty Gallagher will leave you feeling cleansed, uplifted, renewed and most of all deeply connected to yourself.
Learn lifestyle skills, dietary tips and yoga practices that will help transform your life on every level. With daily meditation and yoga classes and two hours of divine Ayurvedic treatments included in your price everyday you will leave this retreat a happier and healthier person!
Retreat price in Euros
Standard Single €1,400
Full details of the Yoga and Ayurveda Retreat can be found on our website and send an email for further info.
10 Day Meditation and Ayurvedic Retreat 17th – 27th April
Bali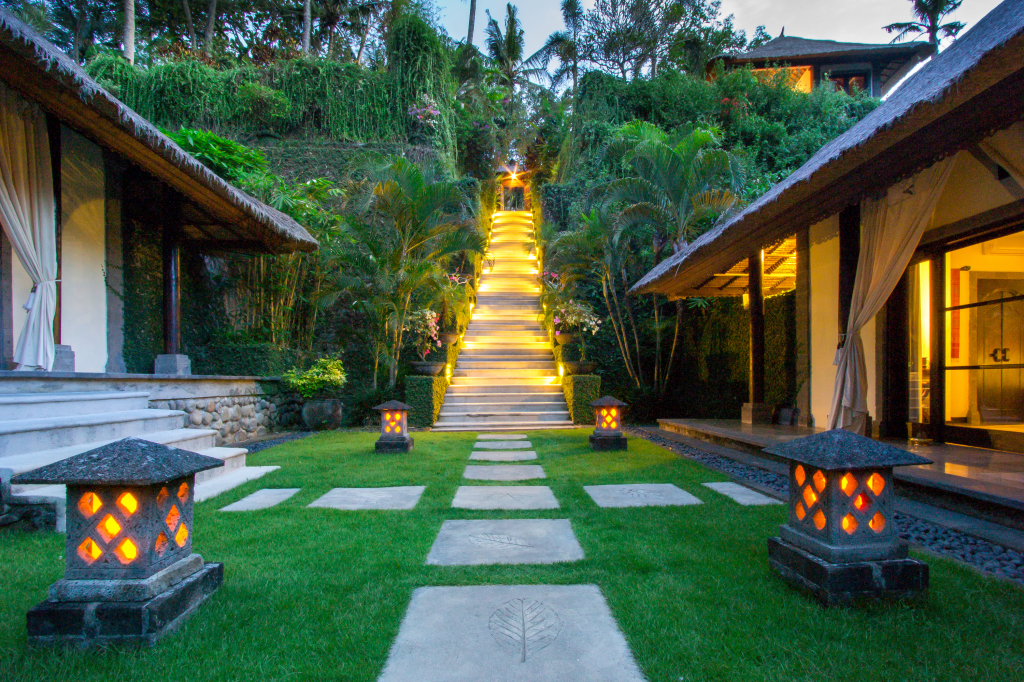 Sukhavati Retreat center in Bali has developed a unique all inclusive Ayurvedic Rejuvenation Program combining revitalising Ayurvedic therapies, diet, yoga and meditation to help bring balance, energy and peace to your entire being. For those of you who are feeling burnt out, stressed and in need of a deeper healing and complete rejuvenation to transform you from the inside out.
Benefit from daily yoga and meditation classes and seminars on diet and lifestyle to support the changes that restore energy and vitality to your life. This is also an ideal health or detox retreat.
Benefit from 90 minutes of comprehensive daily prescribed Ayurvedic treatments tailored by their Ayurvedic specialist, twice daily yoga sessions, daily foot massages, 4 x luxurious Ayurvedic beauty treatments using an age defying formula to refresh, tighten and remove toxins and freshly prepared Ayurvedic dishes for breakfast, lunch and dinner all included in your retreat programme.
Reside yourself in luxurious and blissful accommodation with your own private villa!
Retreat fees in US Dollars
10 Day Program with Luxury Villa Accommodation for One Person $5,190+ 15% Taxes
10 Day Program with Pool Villa Accommodation for One Person $6,090 + 15% Taxes
Full details of the Meditation and Ayurveda Retreat can be found on our website and send an email for further info.
7 Day Spring Yoga Retreat, 11th – 18th April
Gozo, Malta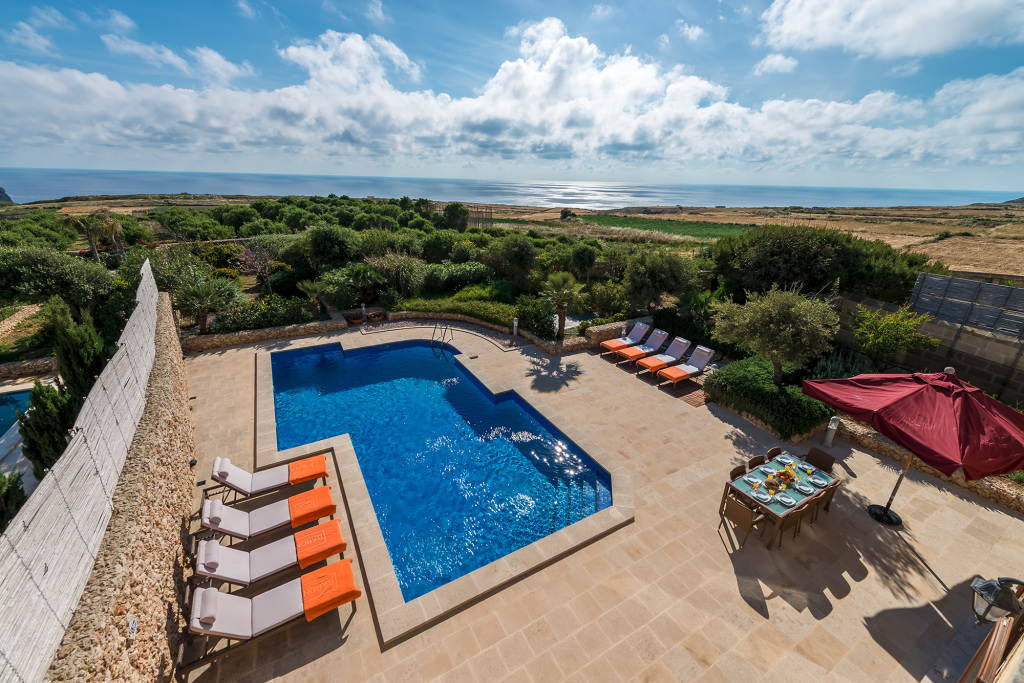 Gozo is simply the perfect Island to host a yoga retreat, it's beautiful and so peaceful! I attended Michelle's yoga retreat last November and can highly recommend it.The retreats run from Saturday – Saturday with Yoga twice a day –  every morning and evening. The healthy breakfasts served each morning are all made with fresh ingredients are totally delicious and keep you going for your day – however you choose to spend it. I hired a bicycle which is a great way to see and admire the stunning nature on the Island of Joy!
Your retreat home is a Gozitan farmhouse, with stunning views across the landscape and an outdoor terrace to practice yoga on and a swimming pool to cool offer in after the yoga! This retreat will leave you feeling energised, rested, peaceful and restored.
The highlight of the retreat for me was a sunset yoga class on the rocks across from the Azure Window, a 165ft-high rock arch in the Dwejra Point cliffs. The sea has worn a hole through a narrow headland forming "the window".
Retreat fees in Euros
Shared: €650-750
Single: €750-950
Full details of the Spring Yoga Retreat can be found on our website and send an email for further info. Read a review of my visit to this yoga retreat on the Island of Gozo.
Marrakech Mindfulness Retreat 18th – 25th April
Morocco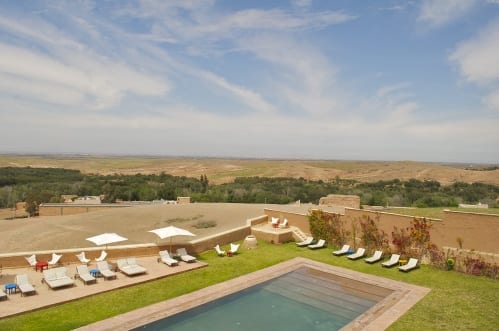 This 7 day mindfulness retreat is suitable for beginners who wish to learn the fundamentals of mindfulness meditation and how it can be life transformative, for meditation students who have previous experience in diverse traditions, or who are self-taught and want to deepen and strengthen their practice.
Your beautiful retreat home for the week is called 'Tigmi', a colourful boutique hotel with beautiful garden 2 swimming pools and secret terraces, located on the outskirts of a traditional Moroccan Berber Village.
Your will start your day with Lujong, a Tibetan yoga practice to align body and mind. In the morning and evening mindfulness meditation sessions will guide you through the form and practice of meditation, with time for talks and discussions and there will be periods of silence for inner reflection.
Your twice daily mindfulness meditation sessions and yoga practice are taken on the roof terrace with stunning views of across the Moroccan landscape of Marrakech
Retreat Price in Euros
Shared Accommodation in double or twin room, €1,190
Single Accommodation, €1,550
Friends and Partners Supplement, €825 (no tuition)
Full details of the Marrakech Mindfulness Retreat can be found on our website and send an email for further info.
Cala d'Or Yoga Holiday, open April – June
Majorca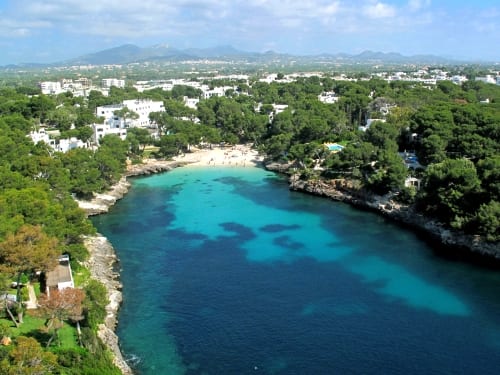 The flexible yoga retreat – this retreat is open throughout April – June, and you can arrive on any day you prefer and stay as long as you like. There are also no restrictions on food or alcohol so this is more of a beach yoga holiday where you can enjoy yourself whilst at the same time receive 2 hours of daily yoga followed by a dip in the sea and some sunbathing of course!
During the daytime you can explore local markets or caves, go horse-riding, take a boat trip, play tennis or go cycling if you're feeling active or pamper yourself at the spa. You stay in the 4* hotel  Cala'dOr, a family-owned hotel right by the beach. Sea view rooms and suites are available.
Retreat fees in British Pounds
From £250 per person for a short break (3 nights).
7 days from £450 per person sharing with a friend/from £610 for single occupancy (an double en-suite room all to yourself)
Full details of the Cala D'Or Yoga Holiday can be found on our website and send an email for further info.
Yoga Detox Retreat, 12th – 18th April
Portugal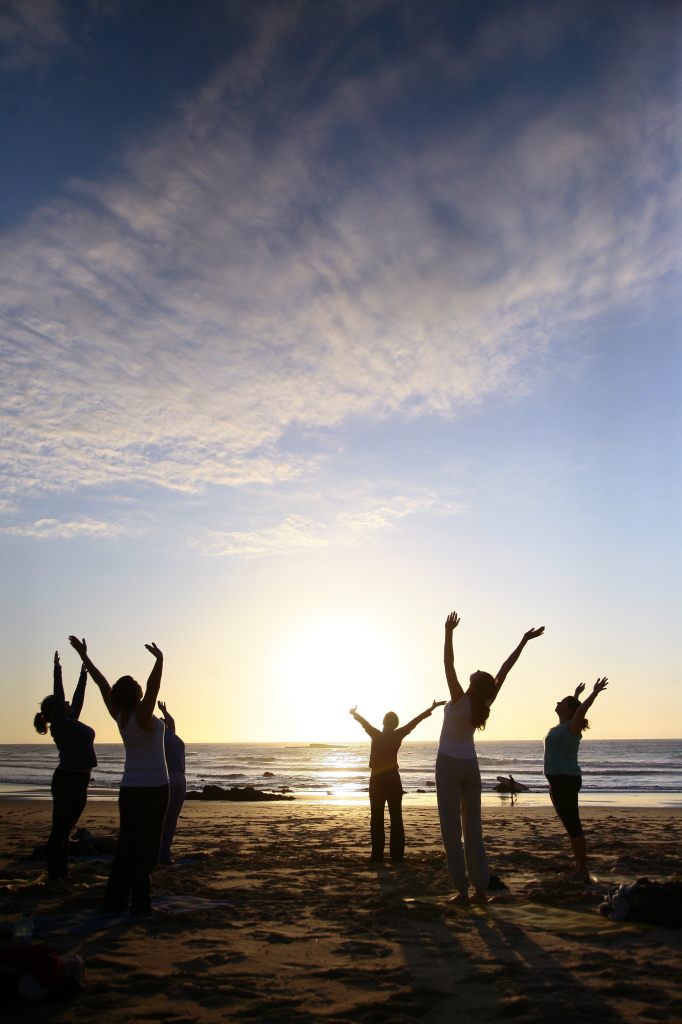 A Yoga and Detox Retreat for those wanting a non intense detox of the body, mind and heart. You will have two meditation and yoga classes per day, and they offer workshops on nutrition and life coaching. The classes take place in a beautiful yoga hall overlooking nature. All levels are welcomed from beginners to advanced students and teachers.
Spend the rest of your time lounging in the hammock, walking in amazing nature, chilling out in the SPA and getting spoiled by one of their massage therapists. Your retreat takes place in stunning Monte Velho, overlooking the hills and the west coast of the sunny Algarve. Expect your mind to clear, your heart to smile and your eyes to glow, once you go home again.
Retreat Price in Euros
From €790 shared room
From €980 double room
From €1280 single room
Full details of the Yoga Detox Retreat can be found on our website and send an email for further info.
Luxury Boot Camp and Wellbeing Retreat 22nd – 28th April
Spain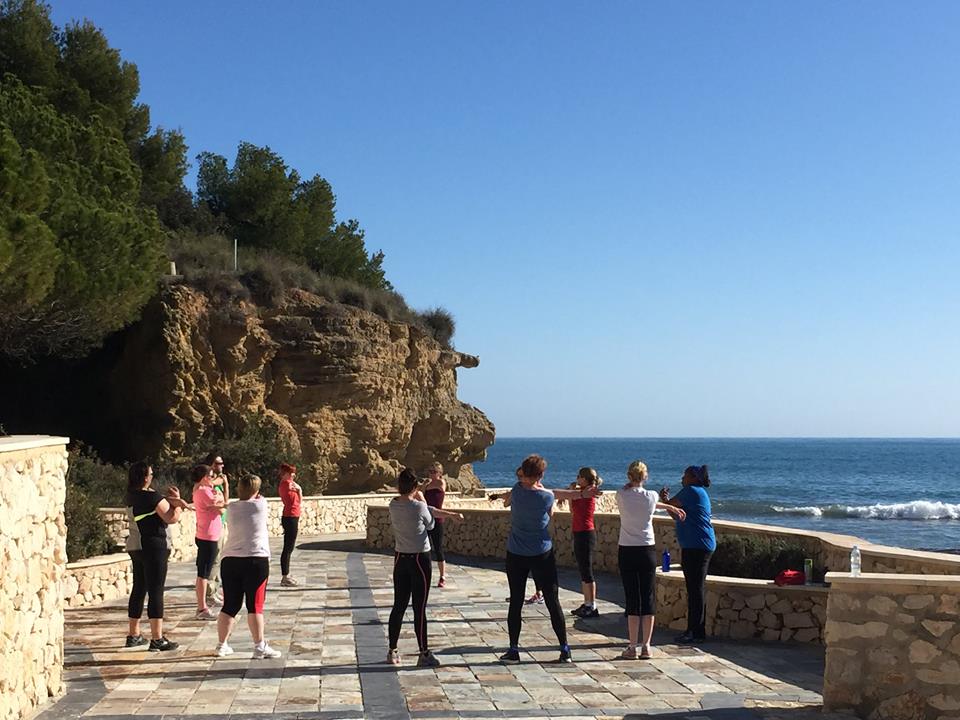 The ultimate healthy holiday! A blended retreat comprising part luxury boot camp and part wellness retreat, ideal for a gentle detox, weight loss, fitness and wellbeing, suitable for women of all ages and fitness levels.
Developed by an experienced and professional retreat team, the Luxury Boot Camp retreat is based on a carefully designed fitness, nutritional and wellbeing program. Their exercise program focuses on yoga, Pilates, core training exercises, stretching and toning, hiking, plus that all important rest and relaxation time, combined with healthy nutrient dense clean detox cuisine menu that is intended to enhance the metabolism, gently cleanse the body whilst optimizing healthy and sustainable weight loss.
Their retreats offer an intensive yet holistic approach to ensure that you will learn how to lose weight in a sustainable way whilst detoxing naturally and gently by eating fabulous healthy fresh and delicious food, tone up your physique, improve your posture, re-invigorate your body and revitalize your soul. Take a long slow deep breath and enjoy a beautiful venue and its pretty and tranquil coastal location
Experience total wellbeing on this all inclusive retreat with no single supplement!! You get 5 days full board delicious, fresh, healthy weight loss and detox cuisine, plus healthy snacks, unlimited mineral water and organic and herbal tea's.
Full details of the Luxury Bootcamp and Wellbeing Retreatcan be found on our website and send an email for further info.
Can't get your bags packed quick enough? How about a last minute trip to one of these amazing retreats happening in March.
Check out our Recommended Retreats platform for our full list of retreats located all over the world.  And sign up to our monthly newsletter to be the first to hear about retreat recommendations and receive exclusive offers and promotions.