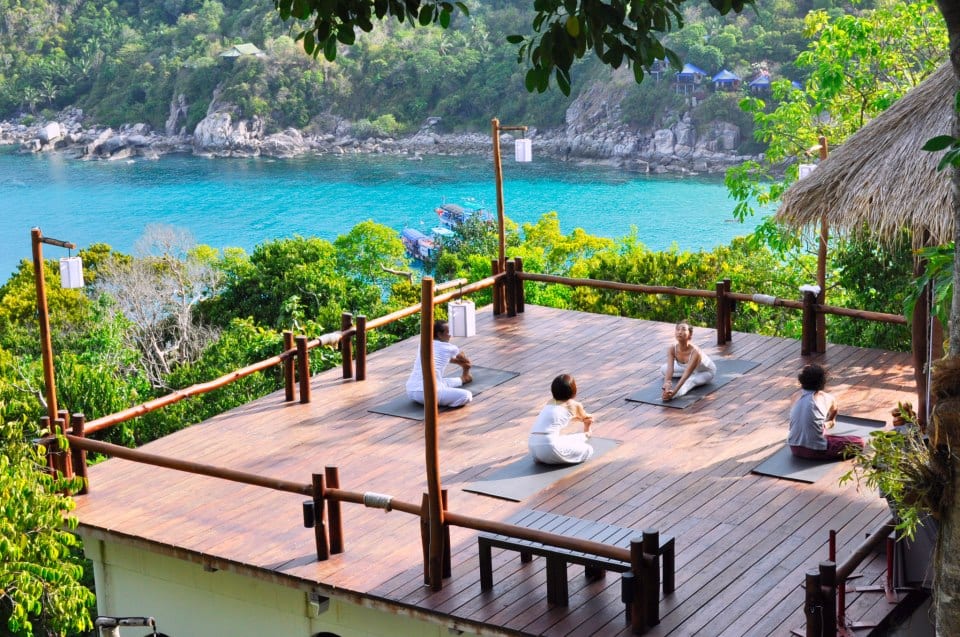 Here's our 2020 guide to the best Yoga, Pilates and Wellness retreats by the sea in Europe. Book through Soul Seed Travel to receive a complimentary gift such as a massage or airport pick up from our retreat partners.
Start your day with a yoga or pilates practice by the soothing ocean as you welcome in the sun in the mornings, relax, unwind and surrender into the day then watch the sun go down in the evenings during a restorative practice to ease you into a restful nights sleep.
Retreats by the sea in Greece, Cyprus & Turkey
Energising 7 Day Yoga and Meditation Retreat in Santorini
Dates: 30 May – 6 June / 6 – 13 June
Be energised and inspired on this trip of a lifetime and join us on our 7 day Santorini yoga retreat. Enjoy flowing vinyasa practice, gentle restorative sessions and rejuvenating meditation.
This rejuvenating 7 day Santorini yoga retreat programme combines vinyasa yoga, restorative yoga and meditation to take you on an incredible journey of wellbeing and discovery in stunning Santorini.
From your arrival in Greece you can feel at ease and enjoy the wonders of this glistening jewel of an island, safe in the experienced hands of our team. We look forward to welcoming you, supporting you and guiding you through this incredible wellbeing experience.
As well as the expert teachings you will also find yourself rebalanced by the beautiful nature of Santorini, with inspiring walks and views all around.
You can take in the stillness, soak up the Greek sunshine and enjoy the energy of this special island, allowing yourself the time and space to invite relaxation and wellbeing in. Info & booking.
Yoga retreat in Kythnos Island, Greece
Dates: 18th – 25th July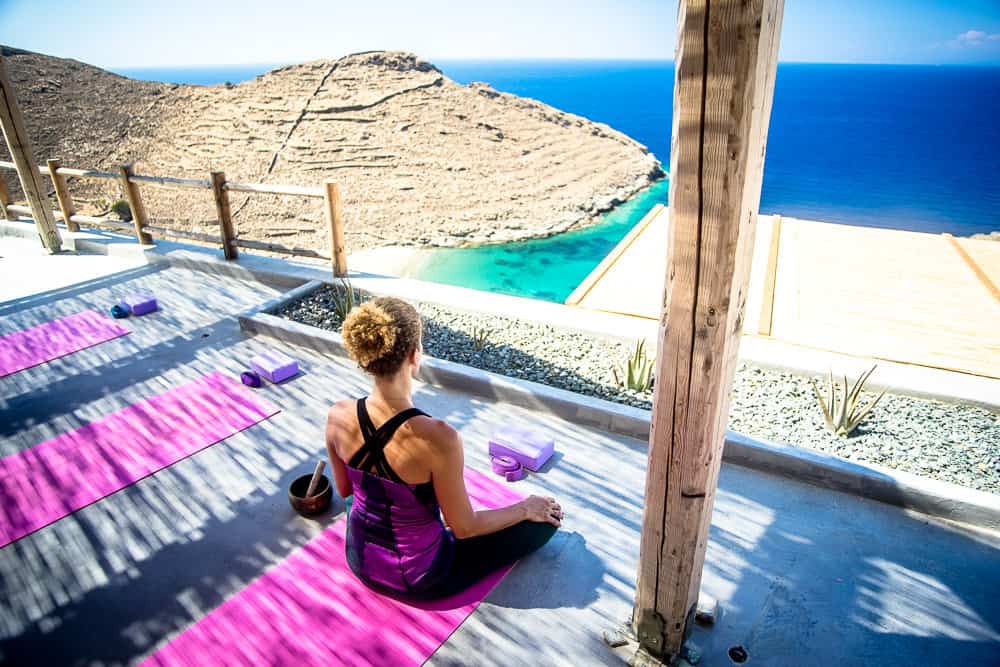 Join us for a transformative yoga retreat in Kythnos Island on the ancient and unspoiled seashores of Greece. Kythnos Island is a place where time passes a bit slower and you can barely distinguish between what is design and what is nature.
It is known for its magnificent 100 km coastline of sand and pebble bays. Just a short boat ride from Athens, it is surprising how this island has evaded mass tourism. Kythnos truly is Cyclades' hidden gem.
Practicing yoga in an open studio with a view over the Aegean Sea is one of the most beautiful experiences. Enjoy the benefits of Ashtanga and Vinyasa Flow Yoga in the mornings. Take pleasure in yin yoga, restorative yoga or workshop-style classes in the afternoon while watching the magical sunset. Feel energised, nourished and centred.
Spend your free time exactly as you like. Delight yourself with a massage, swim in the infinity pool, sunbathe on the near-by beach or visit the thermal waters with their therapeutic properties. Info & booking.
Embodied Adventure Retreat in Kea
Dates: 1st – 7th July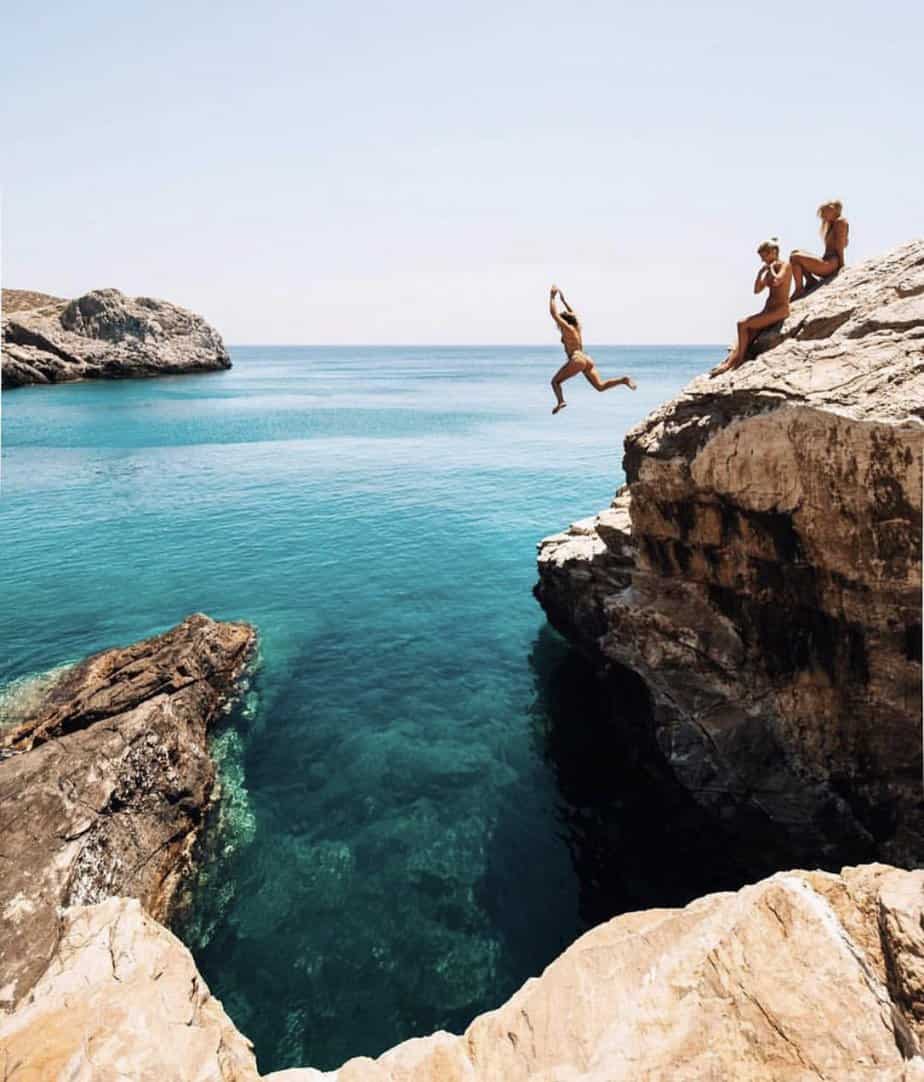 Kea, or Tzia, is a Greek island in the Aegean Sea's Cyclades archipelago, characterised by hilly countryside and quiet beaches. Just a stone's throw from Athens, this cosmopolitan island will captivate you with its unbridled beauty. We want you to feel alive, rejuvenated, connected and recharged so that you can burn bright and share your gifts with the world. You can never pour from an empty cup, it's time to nurture yourself.
We have designed this embodied adventure retreat specifically for Change Makers, Way Finders, Leaders, Educators, Facilitators, Service providers, Artists and Instructors (although everyone is welcome).
We understand that you manage an array of roles and responsibilities as well as energies. Finding the balance between caring for the needs of everyone else around you and your own can often leave you feeling burnt out; mentally, physically and emotionally exhausted.
Your hosts, Kaitlyn and Jess have first hand knowledge of the stress, accelerating pressures and discontent you might be experiencing in this adventure we call life. They understand how it feels to pour your heart and soul into your profession and yet often feel overwhelmed or disheartened at the same time.
If you are drained, how can you have the patience, positive energy and enthusiasm to provide the best care and instruction to others? How can you turn your ideas and dreams into reality?
We believe you deserve to thrive in your work and that the cycle of burn out can be consciously broken, leading to more balance and joy. The offering will take you on a journey to help support you on a holistic level with each day focussing on a new theme.
The time is now to decompress, restore, reflect, reprogram, create, manifest and embody. When we choose to adventure outward in breathtaking natural settings like Kea while surrounded by a community of amazing people, we feel safe and compelled to also venture inward. Info & booking.
7 Night Summer Beach Yoga Holiday in Corfu
Dates: Open May – October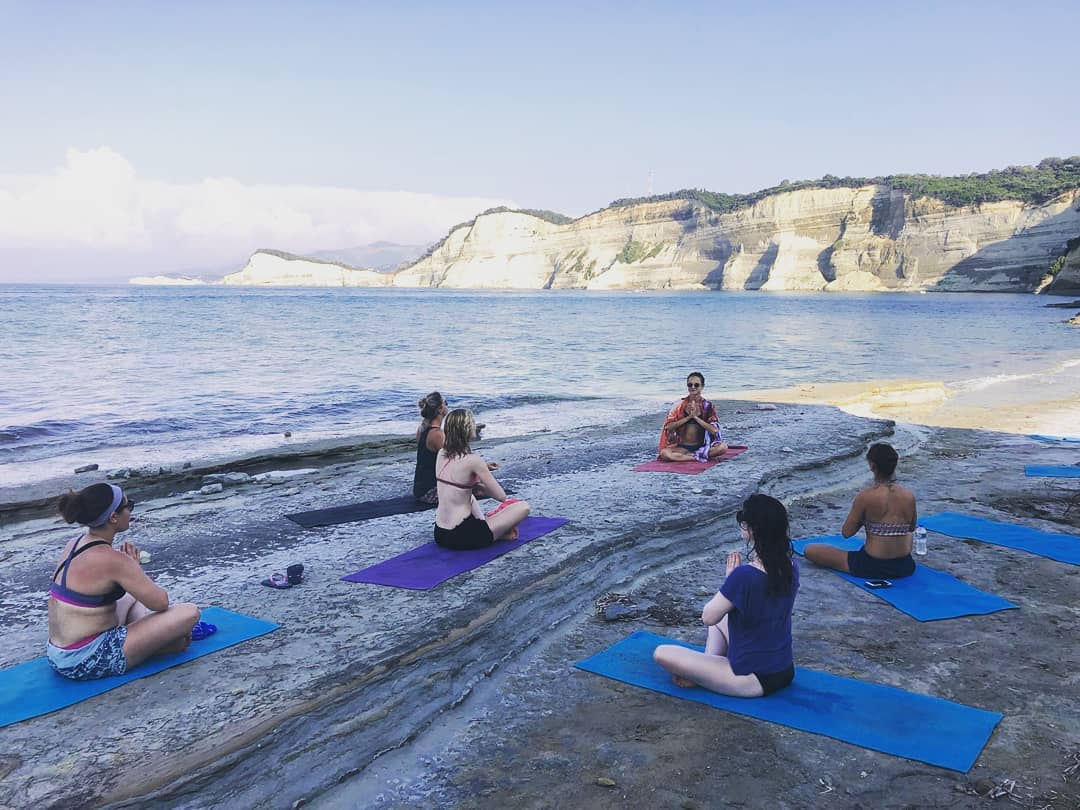 Join us for a 7 night summer beach yoga holiday in Corfu! Offering a beautiful yet tranquil alternative to the bustling, cosmopolitan beach of Acharavi, Almyros is a peaceful paradise escape, perfect for those looking to take a relaxing break from the hustle and bustle of everyday life. Just Relax is a Greek yoga retreat, which allows guests to unwind in its tranquil environment. We welcome couples; solo travellers and friends who'd like to combine their love of yoga with a sunshine holiday.
Located within the stunning Greek island of Corfu, our experienced and inspiring yoga teachers will challenge your mind and body, encouraging you to enhance your overall wellbeing through daily practice of yoga techniques.
With its rich, mountainous landscape, Corfu offers a beautiful view to its visitors. The Northern area of the island has preserved its natural and architectural environment, making it popular with visitors and locals alike. Dominated by mountains, the island has a never ending expanse of rolling hills and blossoming trees, bursting with lush vegetation. Coastal areas offer tranquil white sandy beaches, while the shimmering blue sea provides a perfect backdrop to the green Corfiot countryside.
Corfu's climate is another endearing feature of the island. Warm summers are relatively dry, with blue skies and a tranquil sea breeze, while winters remain mild with little rainfall. On average there are 3000 hours of sun per year on the island of Corfu, with an average daily sunshine amount of 8.5 hours.
The house is located right on the beach where you can spend your days chilling out in between the meals and yoga. The walk to the nearest town is about 1/2hr away, or an easy 10min cycle with the bikes we provide for free. In the town there is a supermarket, cafes and restaurants. Info & booking.
Greek Islands Sailing Yoga Retreat
Dates: Available June – September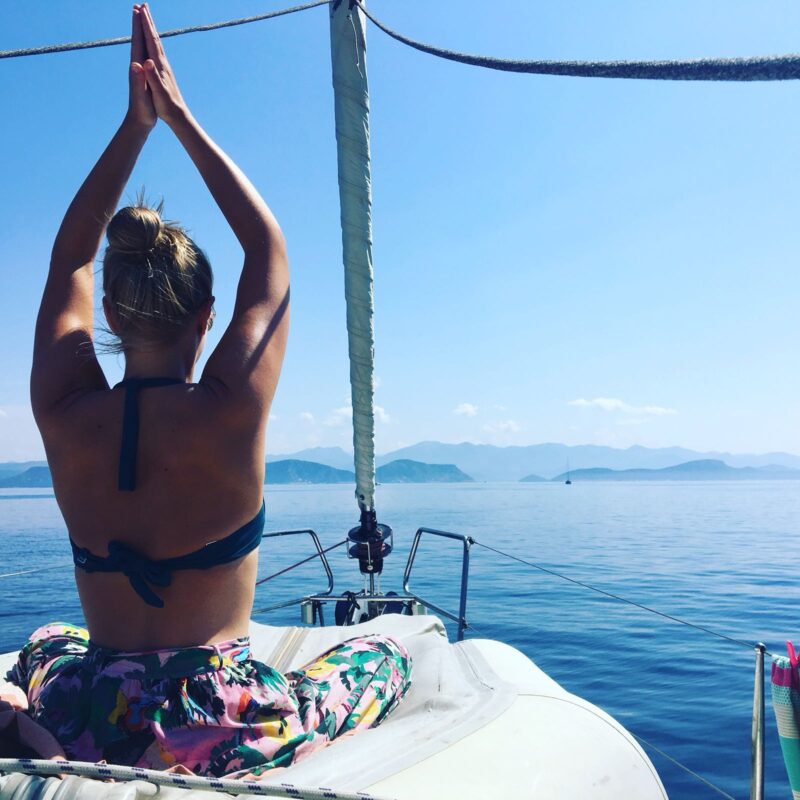 Sailing the Greek Islands is a lifetime bucket list item that is every part as rewarding as you'd imagine it is. Our Greek Islands yoga sailing is based out of the Ionian Islands, which is located on the west coast of Greece, which is the protected part, creating the perfect environment for flat seas, mild winds and the best leisure cruising areas.
Our Greek Islands yoga sailing holiday starts off with an hour-long yoga class in a new secret location each day, whether it's overlooking the bay, the beach or the harbour, but rest assured you wont have done a yoga class in a location like this before.
We set sail for your daily beach stop, which includes some of the bluest, clearest water you've even seen with magical white cliffs towering over the beach. It truly is a bucket list trip. Info & booking.
7 Day Sun Kissed Yoga Holidays in Cyprus
Dates: Open all year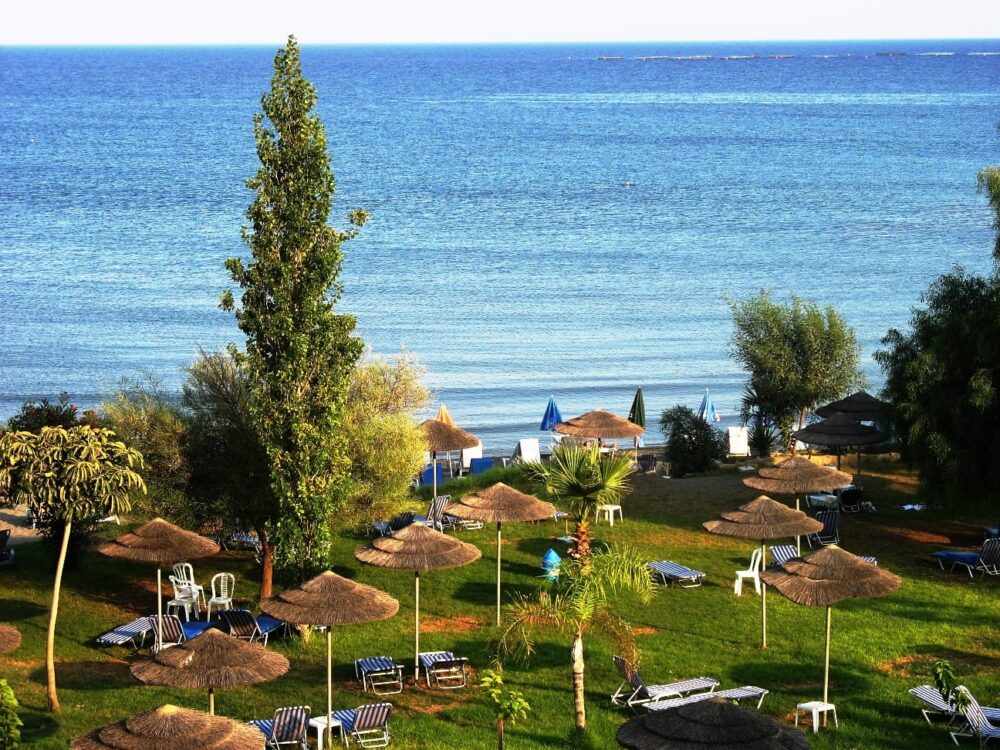 Want to prevent burnout, evade stress or master your fears? Would you like to regain your inner strength and balance? Then join us for our sun kissed yoga retreats by the sea in Cyprus.
Treat yourself to an uplifting holiday, experience tradition living in the countryside of a centuries old village, set far away from tourist areas amidst the vineyard and tempting orange and olive plantations. Step into the heart of Cyprus, for years now, the family run company offers yoga holidays in Tochni, be it for individuals or small groups.
Start your day with the sun salutations, slow down to strengthen your body and quieten your mind. Our yoga teacher will guide you into gently executed body postures, followed by an awareness phase to further a better body knowledge, more strength and flexibility.
Apart from the yoga sessions you can relax at the pool, venture on your own, take a walk through the village, a trip to the sea, hike or rent a bike. In addition you have the chance to let yourself be pampered at our spa or take pilates and relaxation classes.
Tochni is set in the country approx. 10 km from the beach and 30 km from Limassol. Spend your free time either reflecting quietly or take part in the varied activities on offer. Leave feeling renewed with a greatly enhanced sense of well-being and positivity. Info & booking.
8 Days Refreshing Yoga and Pilates Holiday in Dalyan, Turkey
Dates: Open from May – October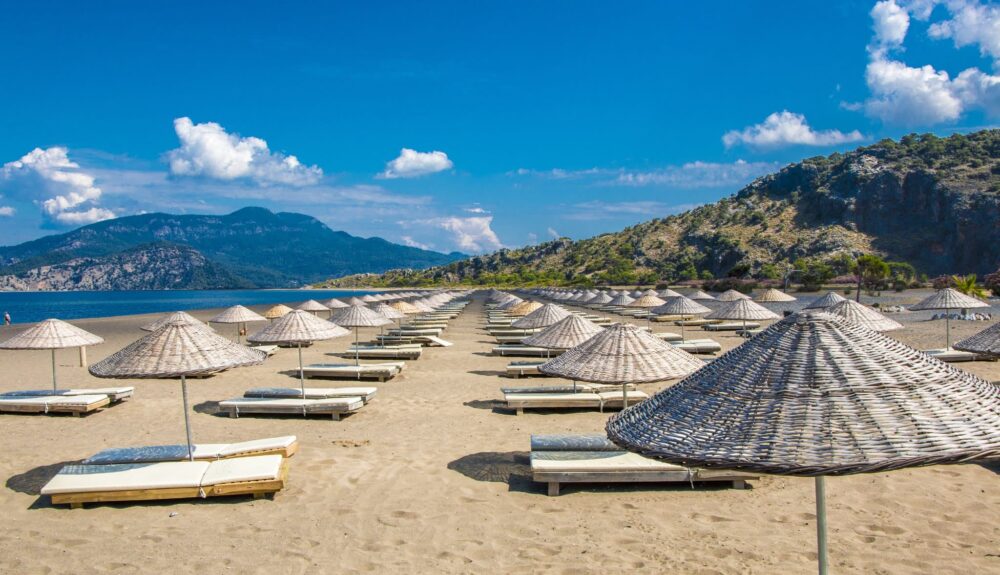 Come and join us for an exclusive Yoga & Pilates retreat in Dalyan, Turkey. Dalyan is an ideal destination for escaping from the stress of daily life. With the resorts natural surroundings, this retreat is the perfect place to re-energise yourself.
Discover the healing benefits of relaxation, meditation, and chanting in the tranquil part of Turkey. With the resorts natural surroundings, this retreat is the perfect place to reenergise yourself.
The town of Dalyan is located on the Turquoise coast in southern Turkey. Dalyan is well known thanks to its proximity to the famous Iztuzu Beach where the endangered Loggerhead Turtles (Caretta Caretta) lay their eggs, the beach and surrounding area is protected. The beach can be reached by minibus or by a relaxing boat ride on the Dalyan Canal. Info & booking.
♥ Book retreats in Greece, Cyprus and Turkey
Retreats by the sea in Italy
7 Day Luxury Yoga Retreat, Puglia
Dates: 20th – 26th September
Join us for our annual Luxury Yoga Retreat in Puglia, and discover this "it list" region of Italy's rural heel. This wonderful retreat will enable us to experience the landscapes and activities of this incredible rising star of Italy.
We will spend a week amongst fertile red earth, gnarled olives, turquoise seas, tour through Puglia's famous trulli; cone shaped houses in the town of Alberobello, a UNESCO world heritage site.
Besides daily yoga classes, our retreats offers a series of mindful workshops that will guide you in the exploration of creative self-expression in your life.
One day is spent in the neighboring region of Bascilicata in the town of Matera where we'll enjoy the sites and also allow us to unwind in a beautiful spa with treatments. The next day will be spent learning about the flavours of Puglia.
We'll enjoy a walk around town and enjoy a meal at an award-winning restaurant with a tasting menu + wine pairing. Next we have a relaxed day at one of the region's blue beaches – we will explore the amazing coastal areas at a private beach club, visit a unique cheese farm and have a tasting in the area before heading back to the hotel.
One day will include a winery visit with a tour and tasting, and yet another day with a visit to one of the area's most picturesque towns with plenty of photo-worthy vistas and blue waters, followed by an amazing unique meal in a "grotto" overlooking the cliffs by the sea in Polignano al Mare.
We will round out the week with massage treatments and plenty of time to relax at our home-away-from-home with its beautiful pool, walking trails, and more. Info & booking.
Detox, Spa and Wellness Retreat in Sardinia
Dates: Open March – December
Choose between 3 – 6 night wellness, detox and spa packages at this resort set in 120 acres of beautiful gardens on the white sandy shores of the Mediterranean and sheltered by the mountains.
Offering tailor made wellness programmes plus a daily activity programme: Anti-Ageing, Thalasso Detox, Stay Healthy and Weight-loss. All packages are full board. Wellness programmes and accommodation are priced separately.
Nestled among 47 hectares of beautiful gardens along a white sand beach on the sunny south coast of Sardinia, the resort offers you a choice of 5 five star hotels and 3 four star hotels plus 11 luxury villas.
Each guest on a wellness package gets a personalised wellness nutritional programme. A food programme will be created after a visit to Dr Cerina and post health analysis. Nutritionist Elisabetta Orsi specialises in Nutraceutics – food that makes one feel good, keeps one healthy and improve performance. The hotel has its own gardens growing figs, lemons, aubergines, tomatoes and much more. Info and booking.
♥ Book retreats Italy
Retreats by the sea in Spain
Yoga and Pilates Retreat by the Sea, Altea
Dates: 21 – 26 May, 18 – 23 June, 24 – 29 September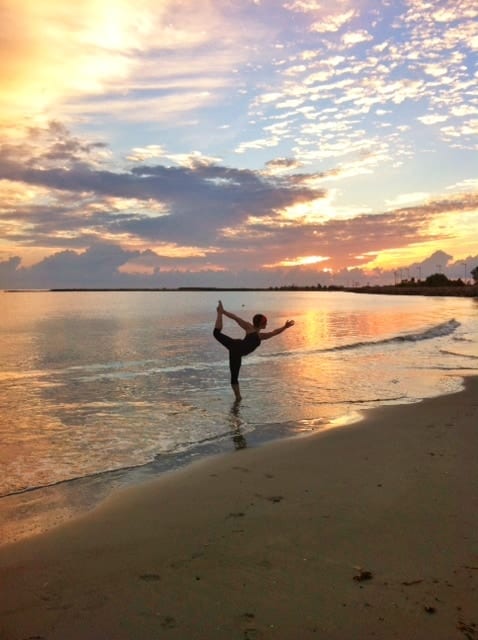 Join us for a 5 night Yoga and Pilates retreat by the sea and immerse yourself in gorgeous sunshine, big open blue skies, fresh sea air, beach time and feast on delicious healthy food. Plus, super experienced yoga and pilates teachers will help you open, lengthen, quieten and strengthen your body with two classes a day with time in between to explore this stunningly beautiful area with the optional biking, hiking, horse trekking or simply relax by the pool with a great book and soak up the sun's rays.
Based at a 300 year old olive farm – now a 4* country house hotel – set in acres of orange & olive groves near the sea. This peaceful setting is the perfect base to get away from your normal routine and get a fresh perspective on life.
Whether you're a keen beginner or have a regular yoga or Pilates practice, this retreat will meet you where you are with small groups of 12 and classes for beginners and intermediates/advanced plus workshops to help progress & deepen your practice. There'll be plenty of opportunity to get outside and be in nature too with a guided hike, bike ride, horse trek, visits to the beach, take part in a Spanish cookery workshop, rest by the pool or enjoy pampering therapies.
And don't worry, these retreats are super relaxed. So if there is a morning where you want to sleep in, please do. If there's an afternoon you would stay longer by the pool and skip class, that's ok! Whatever you feel you need, please do. Info & booking.
Yoga Holidays in Las Palmas Gran Canaria
Dates: Open all year round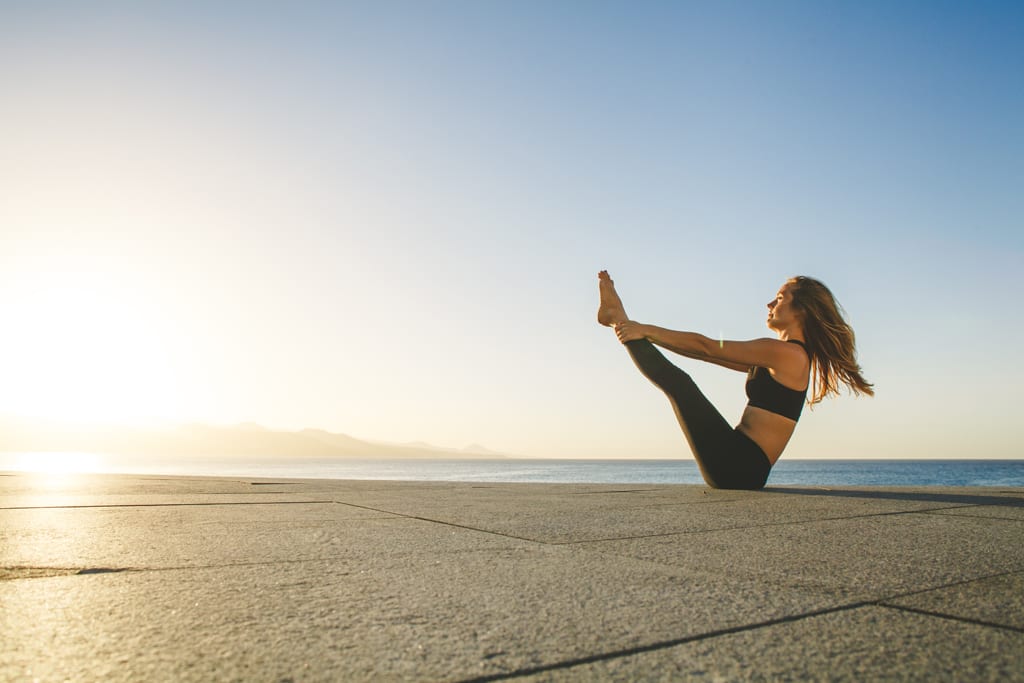 Join us for one of our yoga holidays in Las Palmas, a place known for its all year long summer, right in the beach promenade of la Playa de Las Canteras, a 12 kilometers beach which is considered one of the best urban beaches in Europe. We are open all year round and you can check-in and check-out anytime you like.
The Canary Islands are known for their eternal summer weather, so you can enjoy your holidays at the beach all year long. We want to give you the opportunity to let yoga be your daily companion, merge into the Canarian lifestyle, meet new people, connect to nature and have a time for yourself.
An invitation to leave your "musts" behind and just live your holiday as you please. We want to give you what we love, so we offer you daily yoga classes and all sort of activities to discover Gran Canaria, experience something new or simply relax and chill.
Your non yogi partner will also have its place and you will be able to enjoy both your yoga practice and the pleasure of sharing. Because we believe that above all, the best way to be healthy is to be happy.
The neighborhood where we are located is very quiet, secure and warm, so you can have all the facilities of being in a city, but in a soft and calm atmosphere. Las Palmas is a charming city which still keeps its Latin American colonial influences, making it colorful, joyful and kind.
It also has a lot of different kind of nice restaurants where you will be able to eat all sorts of food from all over the world. Our cute yoga studio is from 5 to 10 minutes walk from all our accommodations as it is the rooftop where we teach some of our lessons. Info & booking.
♥ Book retreats in Spain, Canary and Balearic Islands
Retreats by the sea in Croatia
Dates:
28 – 31 May / 17 – 20 September
Join us for a relaxing, rejuvenating, and detoxing weekend retreat on one of our wellness retreats by the sea. This is the perfect opportunity to refill and restore your energy under the Mediterranean sun surrounded by crystal blue seas, and bring your body and mind into balance with daily yoga classes, meditation and breathing exercises.
The extensive local knowledge of the retreat team ensures that you will enjoy the best authentic sights, flavors and experiences of Croatia. Located in the gorgeous and unspoiled location of the enchanting Korcula Island,  Dalmatia.
You will enjoy hikes through Korcula's lush and unspoiled wild fields, explore hidden bays of breathtaking beauty and experience an excursion to the magical naturural park of island Mlijet, with its salt lakes, bicycle wine tour to the famous Croatian wine region on Peljesac and most of all to discover all the joys of Mediterranean and have a lot of fun in the process. Info & booking.
Should you prefer more than a weekend retreat in Croatia, they offer 7 day Seaside Yoga Holidays.
Dates: 26th September – 3rd October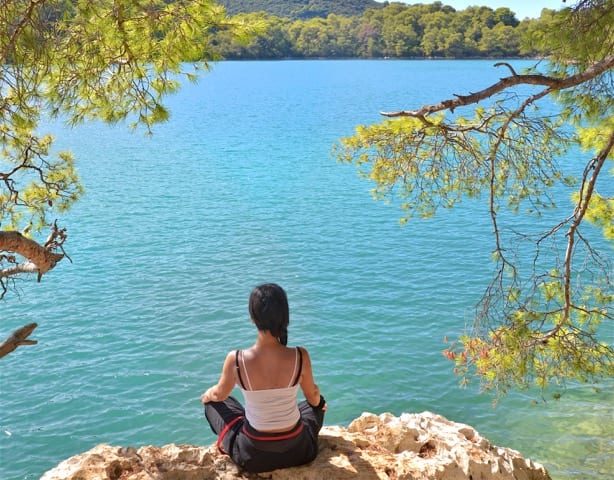 This 8 Day Detox, Yoga, Cooking classes, and Hiking Retreat in Mljet Island, Croatia will nourish, nurture and inspire your body, mind and spirit in 2019. It will create a platform on which you will be able to build on once when your return home, so that you can continue implementing positive changes and healthy life style in your daily life.
During this retreat you will experience the joy of yoga practice combined with meditation and breathing exercises. The healthy cooking classes are led by our macrobiotic chef whose love and knowledge of nutritional, healthy, organic food is truly exceptional. You will also join hiking trips with stunning views of the island, lakes and sea and to Odysseus' cave.
You will be spoiled and nurtured by our chef who will cater for your needs with love and care. Our holistic wellbeing yoga retreat is a short training that will help you start a balanced, healthy lifestyle and it is also a great way to relax, meet new people and just have a joyful, restorative and rejuvenating holiday.
During this retreat we will accommodate a small number of participants, in order for us to be able to serve you in the best possible way and to care of each of persons needs as well as to give everyone the personal attention that is needed during yoga classes as well as cooking classes.
The schedule is designed in a way that every day is a new experience. At the evening tea time, you can discuss and reflect on the experience that you had throughout the day. Info and booking.
♥ Book retreats in Croatia
Join our Wellness Travel Club to be the first to hear about recommendations on retreats by the sea and receive exclusive offers and promotions from our partners.
Pin this guide & share!