Here are our recommended healthy and uplifting retreats to take your girlfriends on in 2018! Treat yourselves to a holiday that will nourish you on every level, whilst having fun and sharing memorable moments with your friends, mothers and daughters.
IBIZA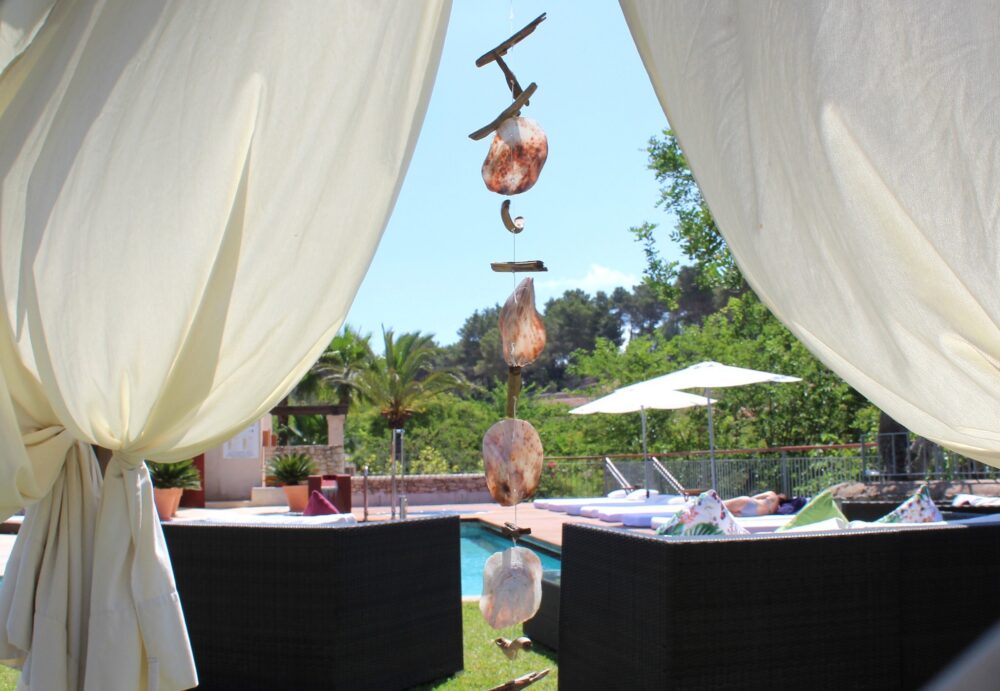 This is a relaxed yoga retreat program where you can spend your days doing yoga, meditation, chilling by the pool on a big Balinese bed and taking a sunset walk with a meditation on the top of the hill with panoramic views of the Island.
Can Lluc is one of those special and breathtakingly beautiful places, abundant with greenery, that has you feeling relaxed and radiating peacefulness within 24 hours.
A 200 years old rustic ranch that has been in the family for at least three generations was transformed into an agroturismo by owners and husband and wife team Tina and Lucas, along with a local architect who spent three years creating their luxurious boutique spa hotel with 20 rooms.
The main building was built by Lucas's grandfather and his family home for generations. The attention to detail within the renovations retains a strong sense of the traditional through Ibicenco architecture, rustic stone walls, wooden ceilings and beautifully restored décor. At sunset you can enjoy a walk in nature to enjoy the fabulous panoramic views over San Antonio.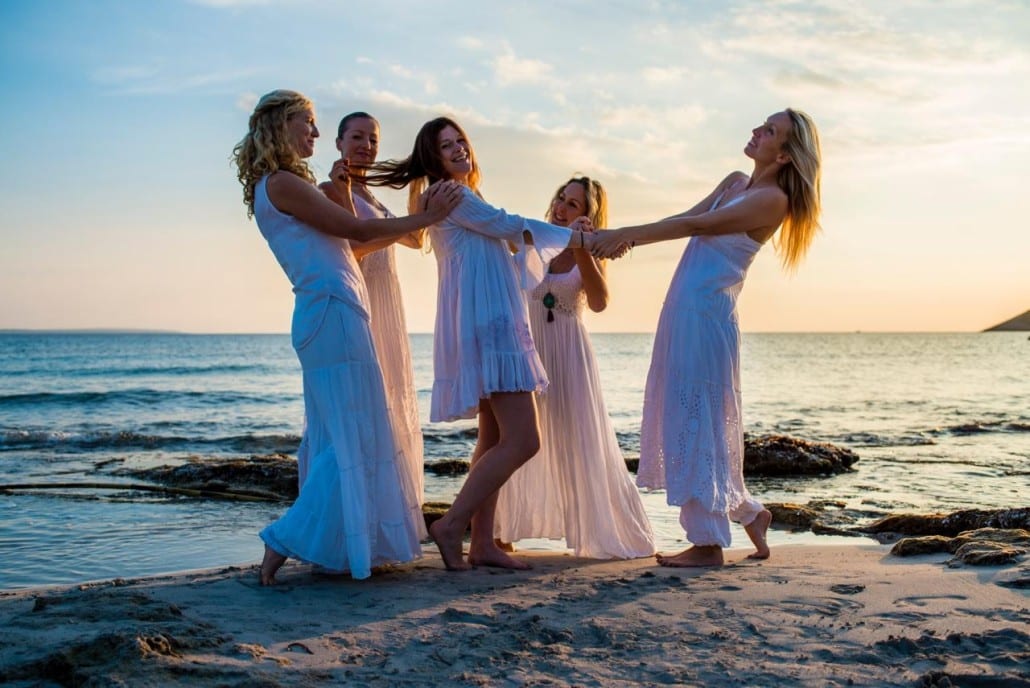 By the women of Ibiza, for women from all over the world, this retreat space is a sanctuary, a meeting point for like minded souls in need of nurturing and nourishment. Connecting you with your inner-guidance system, tuning you into your intuition, your inner wise woman through yoga, meditation, breath work, yoga therapy, reiki and different forms of energy work, cranio-sacral therapy, massages and many types of therapeutic bodywork, holistic life and wellness coaching, spiritual counselling, sound healing, dance and creativity.
Embrace your power and creativity, learn to live life in true abundance, in health and harmony, in rhythm with your natural cycles as a woman, in touch with your feminine elements. We support you on this nourishing retreat for women to create a rhythm in your life that fills you with positive energy and enables you to live in harmony with yourself and world around you.
We educate you about your cycles and rhythms as a woman so that you can begin to embrace your emotional sides, your sensitivity, your creativity, to become more selective about what you invest your time and energy in and more receptive to life's magical opportunities.
Connecting you with your inner-guidance system, tuning you into your intuition, your inner wise woman, through yoga, meditation, breath work, yoga therapy, reiki and different forms of energy work, cranio-sacral therapy, massages and many types of therapeutic bodywork, holistic life and wellness coaching, spiritual counselling, sound healing, dance and creativity.
UK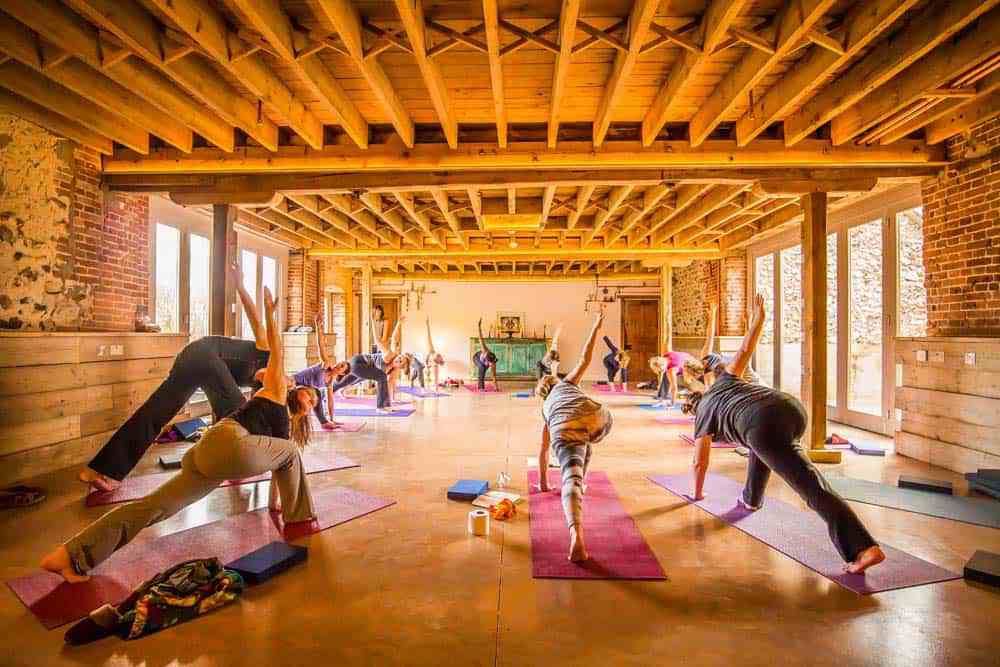 Join us for one of our Bank Holiday Yoga, Wellness and Meditation Retreats in Norfolk. Held at our stunning barn venue set in private grounds, with opportunities for wild lake swimming, exploring the Norfolk countryside, and experiencing all that Spring and Summer have to offer! Enjoy twice daily yoga, with a dynamic focus in the mornings and a restorative focus in the evenings, delicious home cooked vegetarian brunch, lunch and dinner, meditative practices, holistic treatments, guided walks and more. Holkham beach is nearby for those who would like a beach day in our free time! Leave feeling a lighter, brighter and a more energised you. This retreat is suitable for anyone who'd like a weekend away with wellness, healthy food and Yoga. Beginners are welcome as well as all ages.
Our Spring/Summer classes are really special, with natural light coming in to the purpose built, high ceiling yoga shala, you can really start to harness the energy and new beginnings.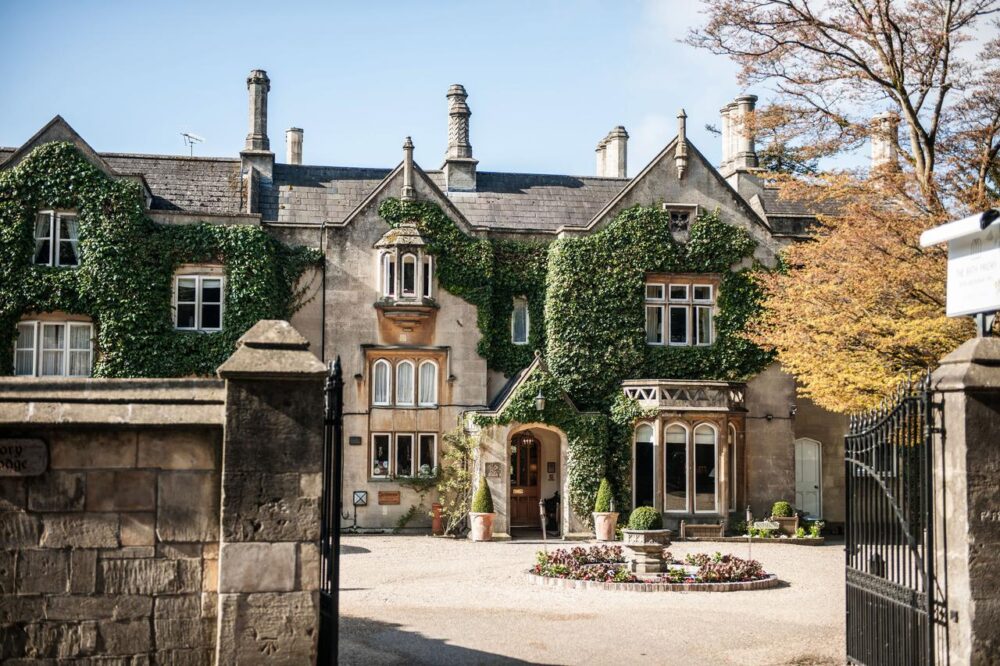 Just a short stroll from the centre of Bath (perfect if you intend on some retail therapy) The Bath Priory is a gorgeous country house renovated to a high standard and featuring a relaxing spa.
The Garden Spa features a luxurious indoor pool, sauna and elliptical steam pod. All of the products used in the spa are L'Occitane, with the scent of fresh flowers, aromatherapy essential oils and only the finest ingredients to leave you feeling good as new. Choose from a range of treatments such as a facial, body scrub or a beauty treatment such as a manicure or pedicure.
Every room at the hotel is named after a flower and feature crisp white linens, modern decor and views over the gardens. Touches such as home-made biscuits, fluffy slippers and L'Occitane toiletries make your stay feel extra cosy.
GUATEMALA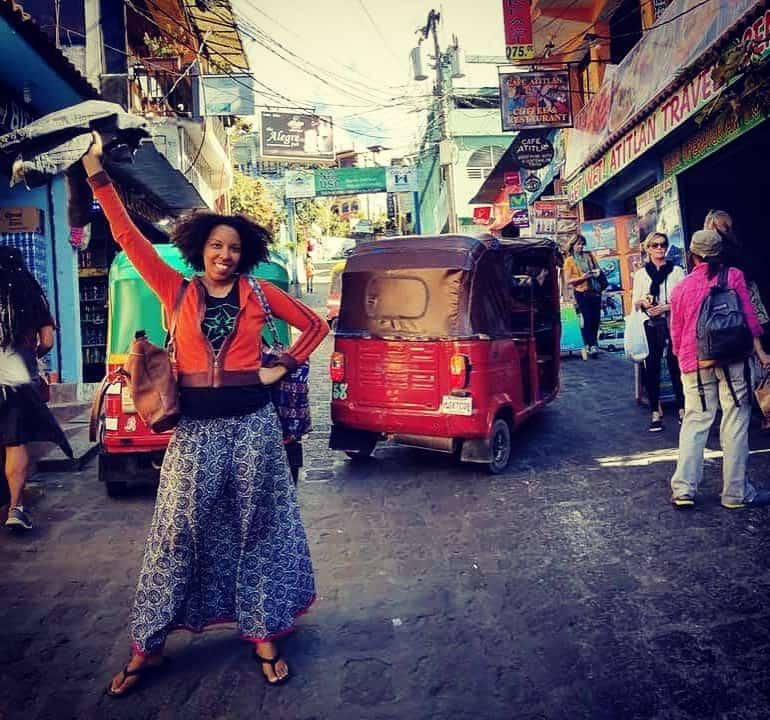 Enjoy yoga and meditation in an open-air shala in The Yoga Forest in Guatemala. Gather in sacred circle for self-exploratory writing with other brave and beautiful women. Indulge in delicious vegetarian food. Fall asleep to the rhythms and sounds of nature. Join night ceremony by candlelight.
This retreat is not about "writing" as an art form. Writing is our channel for vulnerability, insight and revelation. Every woman has a voice in her own life – we are gathering together to raise it up and own our self-expression.
In the highlands of Guatemala, The Yoga Forest and Villa Sumaya overlook Lake Atitlan and three majestic volcanoes. In a secluded cove, Villa Sumaya offers an eco-chic sanctuary with beautiful rooms, panoramic views, and on-site spa. A stunning location hidden away in the valley, The Yoga Forest offers beautiful cabins, expansive views, eco-friendly living, and Mayan sauna in dream surroundings for the adventurous of heart. During breaks, enjoy a group hike or excursion, explore local villages, receive a massage, or experience a Mayan cosmological birth chart reading.
Created for women who want to reveal their own truths, connect to their intuition, reclaim their soul voice, feel empowered in their unique self-expression, and be inspired as the storyteller of their own lives… this retreat has been listed among top five recommendations for 'Incredible Writing Retreats to Attend' for three years (2018, 2017, 2016) in a row by The Write Life.
MARRAKECH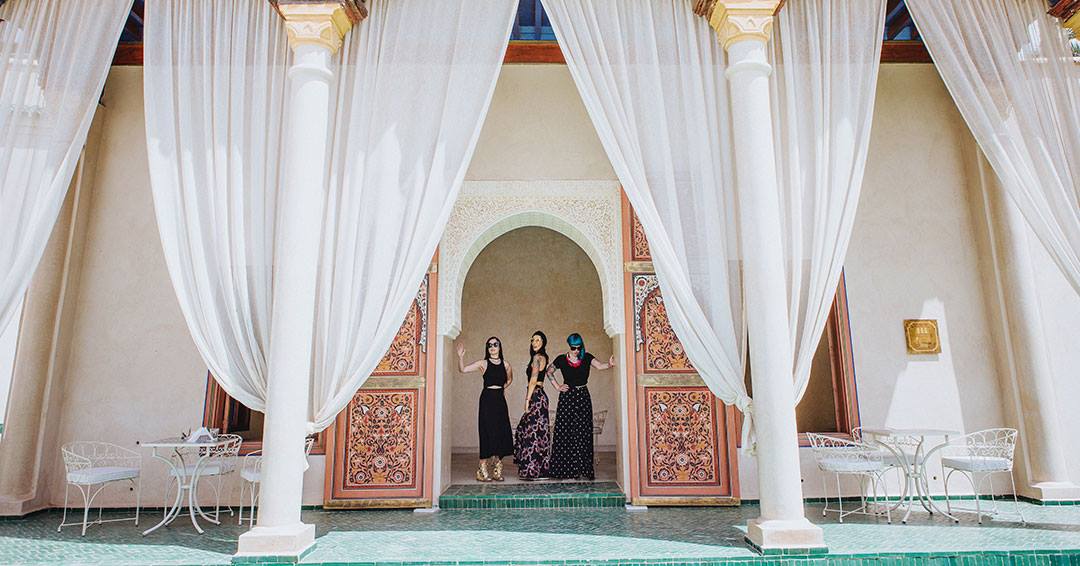 This is the ultimate 3 night Sex and the City Escape. It offers the opportunity to go away at any time you wish and to create your very own bespoke escape with a group of ten (more can be arranged) taking the entire riad exclusively. The UK based owner, Lucia Silver, will work with you to design a program of perfectly balanced relaxing, adventurous and cultural activities that will nurture your body and romance your soul.
In Lucia's words, this is a "Gorgeous marriage of the radical self love we owe to our hard working-selves and the style, fun and cultural sophistication of Sex and the City". All you need to do is tell us what you need and want and leave us to do the rest. Your only job is to get on a plane here and enjoy it. In Lucia's work as a red carpet and wedding dress designer in London, Brides tell her all the time that they can't find anywhere original or distinctive to celebrate their hen with their best girlfriends. Especially if they don't want it to involve stretch white limos, pink bunny ears and sweaty nightclubs.
Well that's no longer true! "Sex and the City" inspired and reminded us of the fun and importance of precious girlfriend time and Lucia wanted to create something really special at Dar to allow for just this. The perfect, exotic, beautiful place to explore and adventure, shop until you drop and relax with your best gals.
Whether you are wanting to be seduced by the souks, enthralled by exotic new experiences like camel riding, belly dancing and excursions to the desert, or you just want to be spoiled and indulged with a sensual massage by our candlelit rose filled fountain, we will create the experience just for you. For these reasons and more, Dar Jaguar has established a sparkling reputation for designing and hosting some of the most spectacular hen party packages in Marrakech.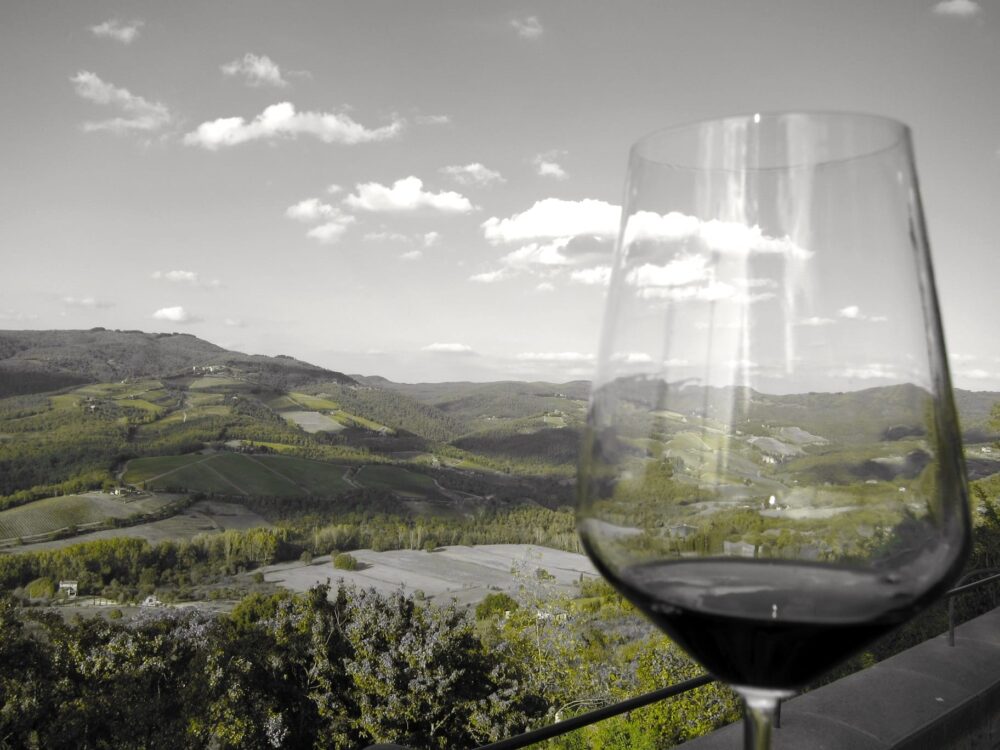 Join Silvia Mordini for her 7 Day Vino and Vinyasa Italian Yoga Tour Holiday. Silvia is a yoga teacher, healer, author and international guide who is passionate about Tuscany and has lived in Italy on and off her entire life, and is experienced in the culture! You will be guests at Antico Borgo di Tignano recognized by UNESCO as a World Heritage Site focusing on Tuscan traditions. Stay in your own 10th century restored villa all with private baths. Peacefully nestled into the hills with epic views of Casole d'Elsa and Volterra in the distance, this is the perfect entryway into the Tuscan countryside.
Some say you can fall in love with a place just as you can with a person. This is certainly true of Toscana! The tastes, sights and people of Tuscany will nourish your spirit and renew your sense of joy. Experiencing life under the Tuscan sun is something that stays with you forever. In Italy, you slow down to enjoy each breath, each sip of chianti, each taste of antipasto. You may in fact realize that you are actually home: the home of your heart. And life will never be the same after that. Tuscany teaches us to savor each moment and live inspired by the details that might have otherwise passed us by. Silvia's years of guiding in Italy ensures that you will experience the joy of La Dolce Vita (The Sweet Life).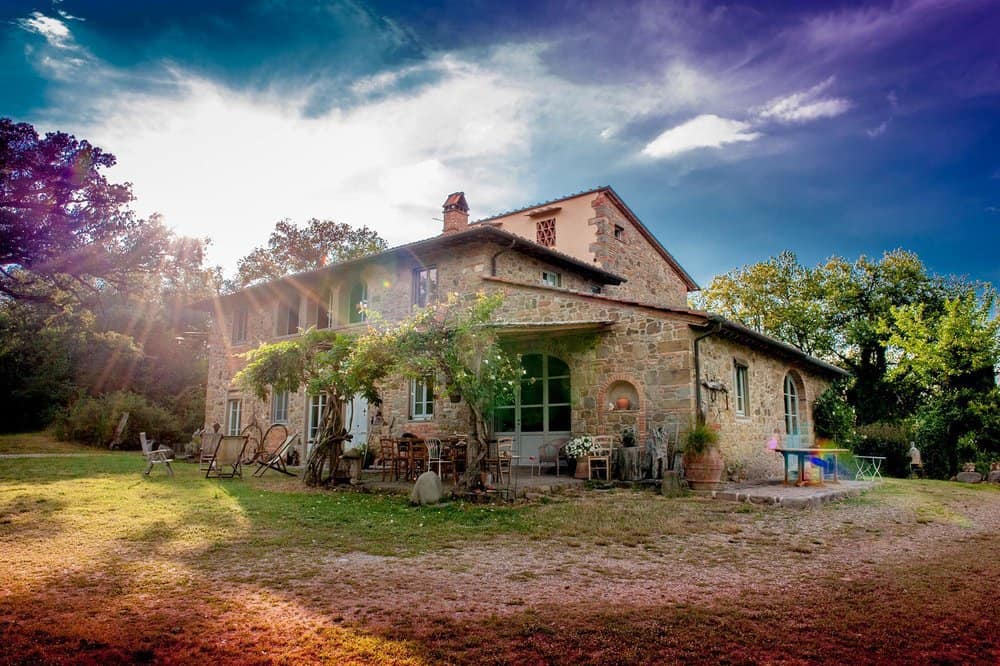 Join chef Naga and Liz Lindh for their Gaia Gourmet retreat in Tuscany! We have crafted a delicious week with cooking classes, wine & cheese tasting, truffle hunting, sight seeing, shopping, daily Yoga and more! All of our culinary delights and adventures have been curated by Chef Naga in alignment with our Gaia Gourmet philosophy. We have chosen foodie-focused excursions (everything is optional), and have also left some unstructured time for you to explore on your own or relax with some quiet moments on this beautiful property.
We will journey to another Sanctuary in the Chianti region of Tuscany, the heart of the "Golden Triangle" between Senna, Arezzo and Florence; La Selva di Giordano. This magical property, overlooking the gentle slopes of the Arno valley, is a vast 32 acre natural garden of ancient oaks, olive groves, grape vines and overflowing meadows with indigenous wild flora and fauna. Similar to our beloved Sanctuary in Costa Rica, two flowing streams of water enhance the potent high vibration of the land. The totally restored 17th century farmhouse, two additional smaller villas, a spacious studio specifically for Yoga, four salt water swimming pools and an outdoor amphitheater are peacefully nestled into this healing environment, intertwined as if in symbiosis.
Although the main villa was built more than 300 years ago; the recent restoration has maintained the spirit of the house with respect to the original architecture and use of hand-made and natural materials following bio-architecture parameters. The design and decor are simple and comfortable, with inspiring use of light, art and antiques. The owner is an artist, visionary, florist and arborist who stumbled upon this run-down property while hiking and has passionately and wholeheartedly enlivened it beyond its original beauty.
FRANCE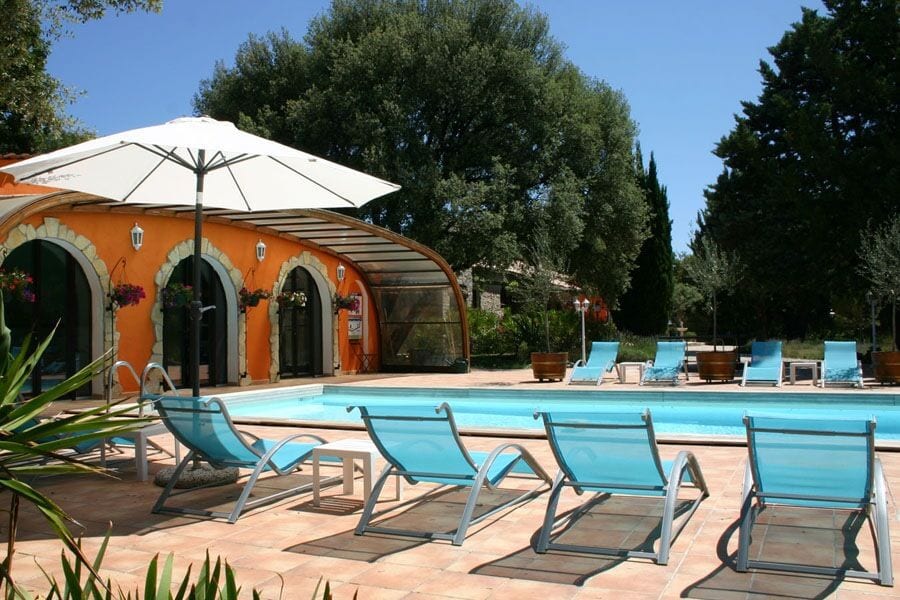 Join us for our Yoga, Spa & Culture Retreat in the South of France. Days on the Côte d'Azur, markets in Aix-en-Provence, lavender fields, and yoga overlooking the vineyards of the region of rosé – ending with a spa day of pure relaxation. Bastide Avellanne is the ideal location to visit Provence. Situated only 30 minutes from the sea and from the Cote D'Azur between Cannes, St Tropez and Hyeres, with its hundreds of kilometers of white beaches, rocky capes and wild bays is considered the most beautiful coastline of France – 300 kilometers of coast accompanying the Mediterranean Sea, white sandy beaches, a preserved landscape, protected islands and famous locations renowned worldwide. It looks just as you see in postcards, fields of lavender, medieval villages, chateaux, markets full of colours where you can find local products and exotic spices, lively small towns with a slow way of life.
Day trips will allow guests to add arts, culture, adventure, and natural beauty to their retreat experience. Trips may include visits to small villages, large cities, and outdoor activities, even a gorgeous spa day in near the Cote D'Azur where guests can swim, enjoy a healthy lunch, schedule spa treatments, or simply enjoy the sun. See smaller villages that few tourists go, and get a true education and taste of France with various tastings of regional wines, aperitifs and cheeses.
One full day will be spent on the French Riviera on the island of Porquerolles for free time to explore the beaches, hiking trails or town. We will take a tour through the countryside to see the Gorges du Verdon, lavender fields and quaint villages. Also, we will take a trip to the famous city of Aix-en-Provence. You'll enjoy a true Provencal experience with the markets, food, culture, and sites. Our final day will be spent relaxing at a beautiful spa in St. Tropez as well as a stroll through this famous harbor town.
NEW YORK
The hip and modern lobby of the CitizenM Hotel reminds its like something out of the front cover of Time Out Magazine – palettes of red, black and white. A glossy mountain bike hangs behind the reception desk and a postbox red statue of liberty stands in the garden. Floor-to-ceiling bookshelves showcase an eclectic mix of funky art and eccentric objects from around the world.
Designed by concrete architects, there are lots of outdoor areas to relax or work in, including a ground-floor courtyard with cascading greenery and beautiful lanterns. The pod like and space-aged designed rooms are high tech and come with tablet storing DJ-curated playlists, customisable light settings and remote-control blackout screens.
The wraparound rooftop terrace on the 22nd floor is an Urban Oasis with wooden ceilings, plants, picnic tables and green sofas. There's also a basketball court-inspired gym which features floor-to-ceiling windows and an outdoor yoga terrace. A perfect hotel for the fitness fanatic and wellness traveller where you can still start the stay with a yoga class.
Located in the funky meat packing district, Ink48 gets its name from being a former print building. The David Rockwell­ designed Kimpton hotel leads the way as an eco friendly establishment and has earned itself several green accolades over the years. As with most Kimpton boutique hotels, which are certified by the Green Key Eco-Rating Program and TripAdvisor GreenLeaders™ Program, Ink48, has a number of green hotel practices such as eco-friendly bath products, in-room recycling bins, limited paper products, energy-efficient lighting, low-flow water toilets and faucets and other sustainable features. Additionally, the hotel's line of cleaning products are eco-friendly and they serve only organic and/or free trade coffee and tea products. The PRINT restaurant also offers sustainably sourced ingredients from local farms and regional suppliers.
Rooms are spacious and beautifully designed – big windows, high ceilings, king sized bed, and an office spot to work from with sky scraping views. For panoramic views of the city, the roof top bar 'Press Lounge' is the place to be, where socialites, fashionistas and business people mingle over a fancy named cocktail. Regarded as one of Manhattans rooftop bars it's a fabulous spot to watch the sunset.
For wellbeing needs every room comes with a yoga mat and there's hotel bikes to ride around town, and a 24-hour fitness centre. And for pampering and relaxation there's the eco-friendly, tranquil zen inspired INKSPA that offers massages and treatments using Elemis products.
ICELAND
Enjoy the midnight sun in the land of FIRE & ICE on this magical Icelandic adventure with daily yoga, day trips, and stimulating life-coaching workshops. Our day trips will allow us to experience the many unique landscapes and activities that this area has to offer. We will take a tour through Iceland's famous Golden Circle which will include the main stops on the route, such as the waterfall Gullfoss (meaning "golden falls"), and the geothermally active valley of Haukadalur, which contains the geysers Geysir and Strokkur.
Our day trips will allow us to experience the many unique landscapes and activities that this area has to offer. We will take a tour through Iceland's famous Golden Circle, which will include the three primary stops on the route: the national park Þingvellir, the waterfall Gullfoss (meaning "golden falls"), and the geothermally active valley of Haukadalur, which contains the geysers Geysir and Strokkur, which continue to erupt at every 5-10 minutes interval.
We will also spend a day in the capital city of Reykjavik to explore some sites, take a walking tour, have some free-time to shop, see more of the Icelandic design, or relax before our dinner in town! A day in the village of Hveragerði will allow guests to see more of this thermal water captial and even visit various sites and thermal parks. And a trip to Iceland wouldn't be complete without a day at the Blue Lagoon with its healing waters, silica masks, unparalleled views, and overall spa experience!.
FLORIDA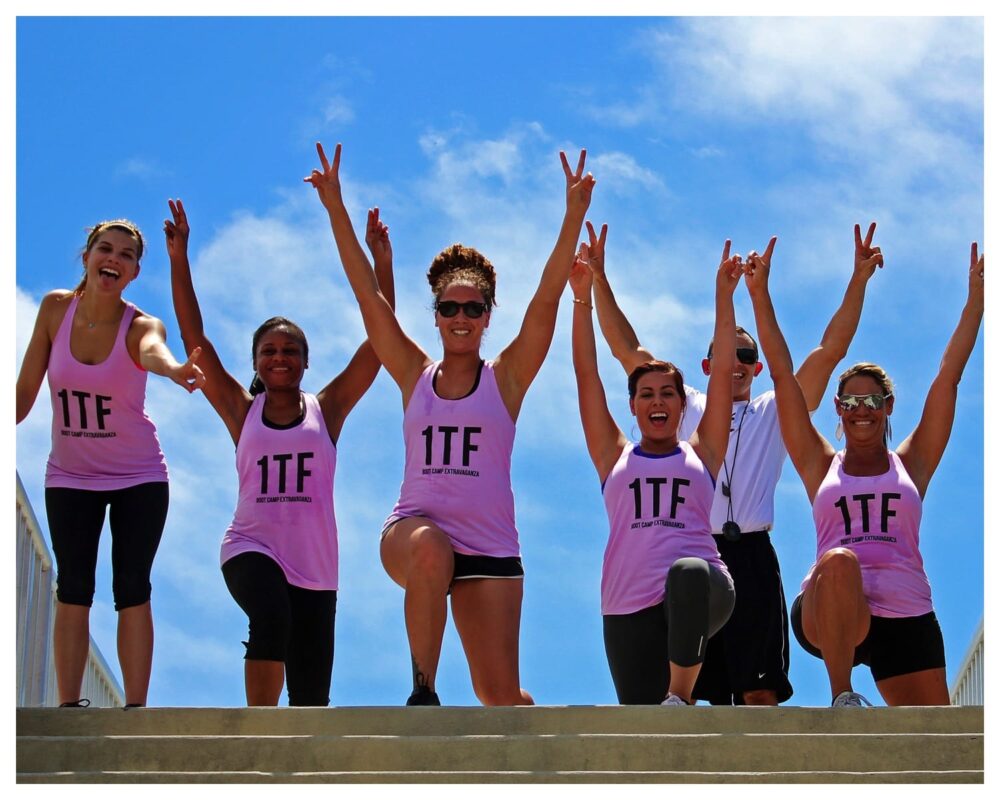 1Team Fitness is an all-inclusive fitness retreat based in St. Pete/Clearwater Beach, FL. We infuse fitness, fun and relaxation to create the ultimate "fitcation" combining multiple facets of training and outdoor fitness activities, all revolving around getting the results you want! Our retreat is offered in St. Pete Beach and Clearwater Beach. With both beaches being ranked within the top 5 in the nation, your options have never been better!
We believe that establishing a great relationship with our guests from the start is vital to the success of their experience at 1Team Fitness. Its also important in creating a special bond that will last long after they leave the program! Our trainers are attentive to your goals, and give you all the tools you need to succeed while being with you every step of the way.
Included in our retreat packages are beach front hotel accommodations, 3 health conscious meals each day, 5 hours of fitness activities each day(kayaking, yoga, paddle boarding, Pilates, spin, hiking, beach fitness, TRX, kickboxing and more!), spa treatment, 1Team Fitness Nike t- shirt, guest specific take home workout program, and great return incentive rates. We believe in the notion that a true fitness retreat should be individualized and specific to each of our guests fitness levels and goals, not just thrown into a group of people to fend for themselves. Book your "fitcation" today and see why 1Team Fitness is Florida's number one fitness retreat!.
MONTREAL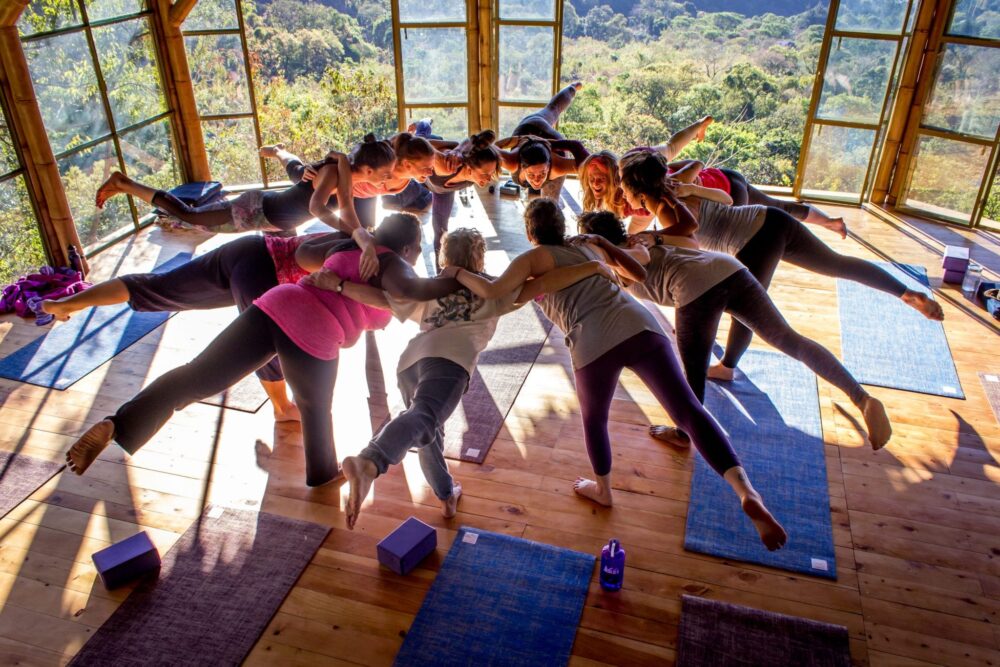 Retreat to the enchanted countryside near Montreal to join a women's circle at the beautifully intimate Centre de Vie in Ripon. Practice yoga in a spectacularly renovated French country barn temple. Gather each evening by fire and candlelight as we share stories of the mythical goddesses. Take a writing journey to deeper reveal the many faces of our feminine nature. Indulge in home-prepared fresh vegetarian meals, wander through the countryside, and dip in the lake.
Surround yourself with charm and beauty during this retreat. In the heart of the Outaouais region, known for sparkling rivers and lush hillsides, Centre de Vie offers a gorgeous French Canadian countryside retreat setting to disconnect from your day to day and reconnect with yourself and nature, less than two hours away from Montreal. You'll find inviting shared spaces, comfortable rooms, inspiring horizon views, dipping pond, dry sauna, therapy center, nature trails and delicious homemade vegetarian meals.
Together, we will reclaim the tradition of sharing mythical stories to ignite the light of feminine intuition. We will bring the themes of the Divine Feminine to the here and now.
Each sacred story provides a lens through which we can perceive and reconnect to the multiple aspects of our own feminine nature. Writing serves as a channel to reveal insight and bring forth what is within. Whether it be honoring our cycles, harnessing our creative vision, or guarding over our sacred inner fire, the stories provide rich and layered themes to unfold within our own lives. This retreat is also happening in the Smoky Mountains of Tennessee from October 4th-9th, 2018.
Having trouble choosing? Email us at retreats@soulseedmedia.com and one of our retreat advisors will help you find and book your perfect retreat.