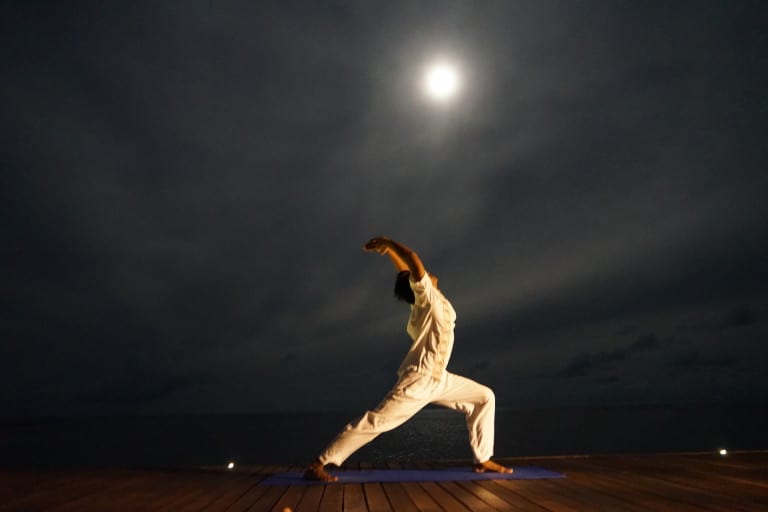 Did you know Wednesday 21 June is International Yoga Day? To mark the occasion here are 10 of our recommended yoga retreats.

On our sailing yoga adventure retreat you will be challenged and delighted in a variety of sailing, sightseeing, and yoga activities. While the exact schedule is flexible, subject to Mother Earth's choice of wind and sea conditions, you are guaranteed a daily yoga practice at Malta's most special, striking, and scenic locations. You will also get the opportunity to participate in a daily workshop or activity such as, like Stand-Up Paddle Board Yoga (SUP Yoga), photography, meditation, singing bowls, and whatever else floats our way! The final emphasis of the retreat is, obviously, on sailing.
Throughout the course of the week our smiling skipper will teach the sailing fundamentals, building up to the final days when the group steers our own sailboat to its top gears. To keep us from becoming total mer-folk, we'll also take a walking tour of one of the oldest Goddess Worship temples in the world, Hagar Qim. Of course, we'll channel our inner Goddess practicing a deep yoga flow thereafter. While it's true that our sailing and yoga retreat is a more action-packed retreat than, say, laying on the beach in Costa Rica, we are strong proponents of the ancient practice of stillness.
We choose to sail because it brings us closer to the earth, wind, air, and, if we take time to feel it, our own fire. It's only when we're focused, relaxed, and at peace that we can truly sense the human interaction with the elements and each other. That's why we make sure to provide plenty of time for soaking up the sun on the boat, getting your feet sandy on secluded beaches, and interacting with other retreat attendees. After year one we marveled at how much brighter, browner, and brainier our yogis were. We aim to recreate this deep, luxurious relaxation in year two!
Retreat price in Euros
Shared cabin €2100 pp
Double cabin €3900 per cabin (max 2 yogis per cabin)
Private cabin €2800 pp
Free gift!
Get a 10% discount on the August dates.
Booking

Our yin and yang retreats are an attempt to look at the big picture in order to find balance and harmony between these two life creating basic principles. Our classic yoga retreat is where all the elements of the yoga practice will be explained and explored in a simple yet profound way. Hatha flow, alignment, yin yoga, pranayama, meditation and yoga psychology. Jenny and Igor entered into Hatha Yoga through Ashtanga Vinyasa, loved the feeling of committing to practice and that of giving movement to the meditative process. Over the years they have slowed down and so has their practice, moving in softer styles, such as Yin or slow flow asana.
They are most interested in finding their voice and asking which practice suits me today? Practicing like this, asana becomes a vehicle for not only awareness but also joy and creativity. Their first meeting with meditation was through Vipassana and it is still a relevant part of our awareness training but we are also oen to any self revelatory practice that offers a direct link to the heart.
Retreat price in Euros
Shared triple €1,050
Shared double €1,100
Single €1,350
Free gift!
Receive a complimentary shiatsu treatment.
Booking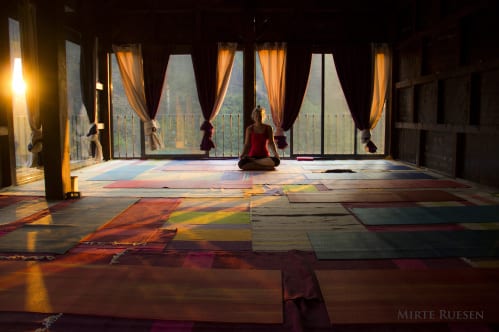 Vale de Moses is a family run yoga retreat in the heart of the Portuguese mountains. Spend a week or more practicing yoga, receiving massage and acupuncture treatments, walking in forests, swimming in natural river pools and eating delicious nutritious food. Stay in one of the beautifully restored stone cottages, Soulpads or in a Tipi.  Our retreat home is perfect for those in need of a break, rest and relaxation. We are surrounded by nature and forests, peace and tranquility – the perfect ingredients to restore your body and mind. The combination of good food and sleep, clean mountain air and water, therapeutic massage and acupuncture, hill walking and river swimming, all create a highly restorative context in which to begin, or to deepen, your yoga practice
A variety of styles of yoga are taught at Vale de Moses through the year by some delightful and inspiring teachers who will take care of you on your mat. You will be safely and physically challenged. Please do not worry about being "good" enough. Or flexible or thin enough. Or whatever enough. We prefer to think you are perfect just as you are. Whatever your capability or experience may be, you are truly welcome. It might be your first yoga retreat, perhaps your first yoga class, or maybe you've been practicing regularly for decades.
Though the format and language of yoga styles taught by our teachers may differ (Dynamic, Ashtanga, Vinyasa Flow and more), they are in essence, just one. The very meaning of the word Yoga, is union. A daily invitation to explore the possibility of what our bodies can do and what they can show us, about ourselves and the world we perceive around us. A wonderful journey of self enquiry and discovery.
Retreat price in Euros
From €745
Free gift!
Receive a complimentary massage.
Booking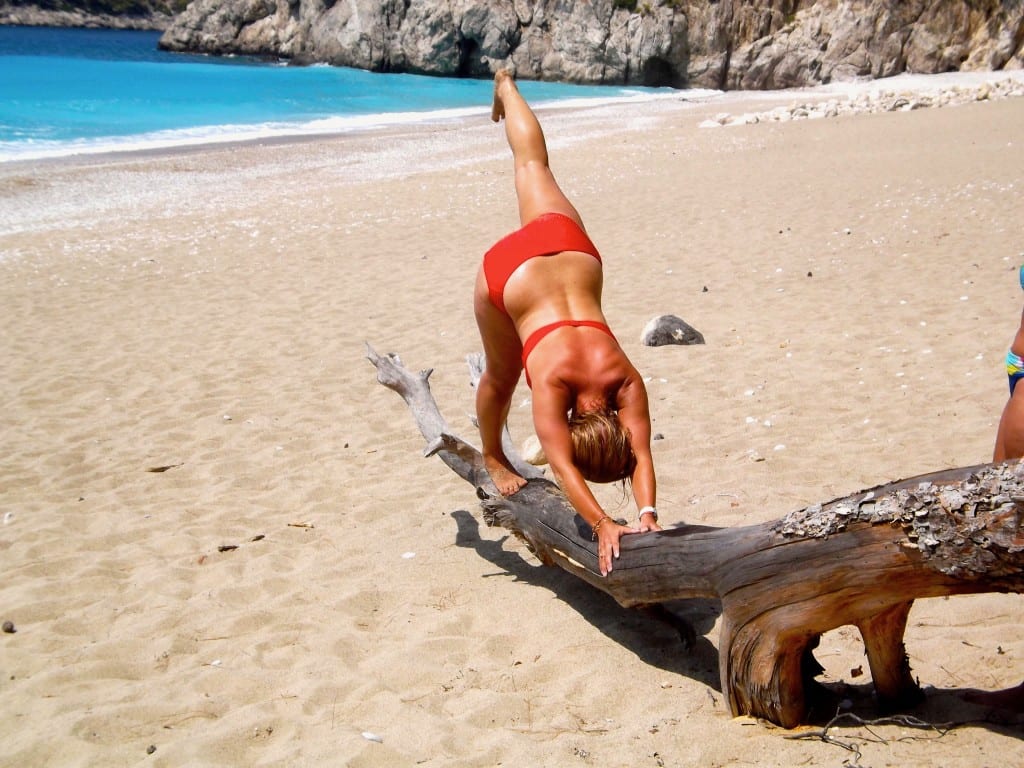 The Sunshine Retreat is the perfect yoga getaway at Suleyman's Garden, carved into terraces of abundant fruits and vegetables, nestled in the pine forests that cascade down to the Mediterranean. There are breathtaking sea views and sunsets from the dining terrace and yoga shalas. The accommodation is in very comfortable stone or wooden cabins with verandahs, shaded by vines and flowers.
Dappled sunshine, yoga, forests, the wild seashore and the ripening fruits in the gardens; this is a retreat, an escape to Eden and far removed from the bustling tourist routes, a hideaway beneath the mountains for those who seek a space of peace. A taste of old Turkey on the Lycian Way and a potent venue to reveal delight through an immersive yoga programme that dives into the body, breath and heart.
A long established and highly respected teacher from the Isle of Wight, Emma's teaching over nearly two decades has evolved into one that provides clarity, invites a fresh understanding of alignment and a deeper internal conscious and energetic awareness as participants are guided mindfully through creative graceful sequences. The retreat experience is liberating and the perfect way to move forward lighter and freer, fitter and healthier – a more contented you.
This is a yoga retreat for those wishing to delve deeper into the practices and teachings of yoga. There are local walks in the forest and along the coast, fantastic swimming in the sea and trips available by boats to secluded beaches. Fethiye is a half hour drive away with its historic hammam and vibrant market.
Retreat price in British pounds
£795 (plus £100 if en-suite)
Shared twin/double accommodation: £695 (plus £50 if en-suite)
Free gift!
Receive a complimentary 30 minute massage.
Booking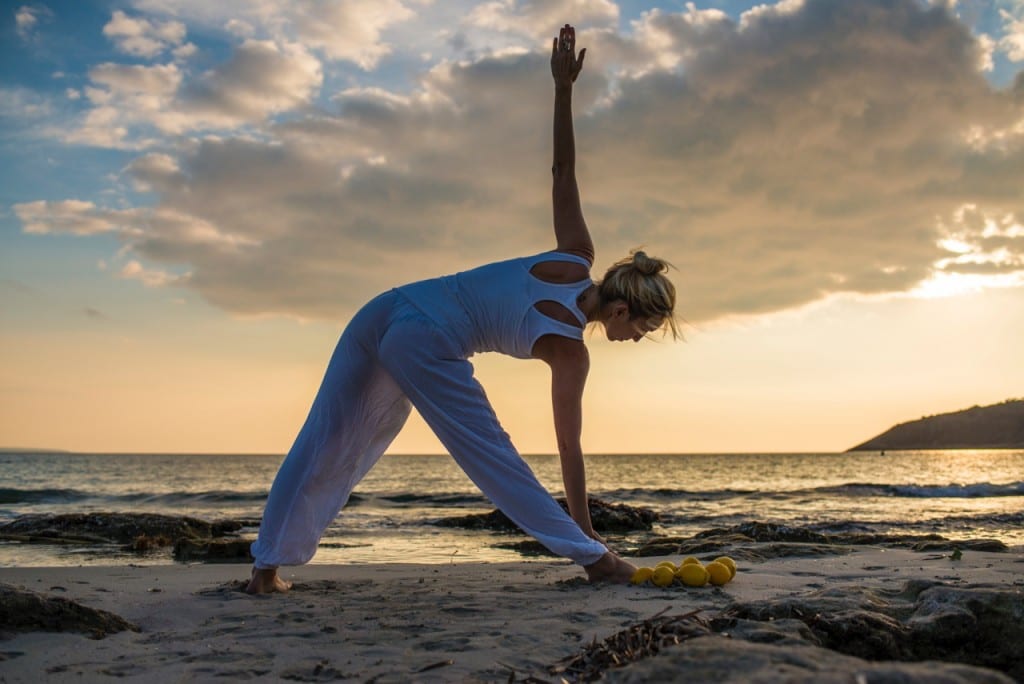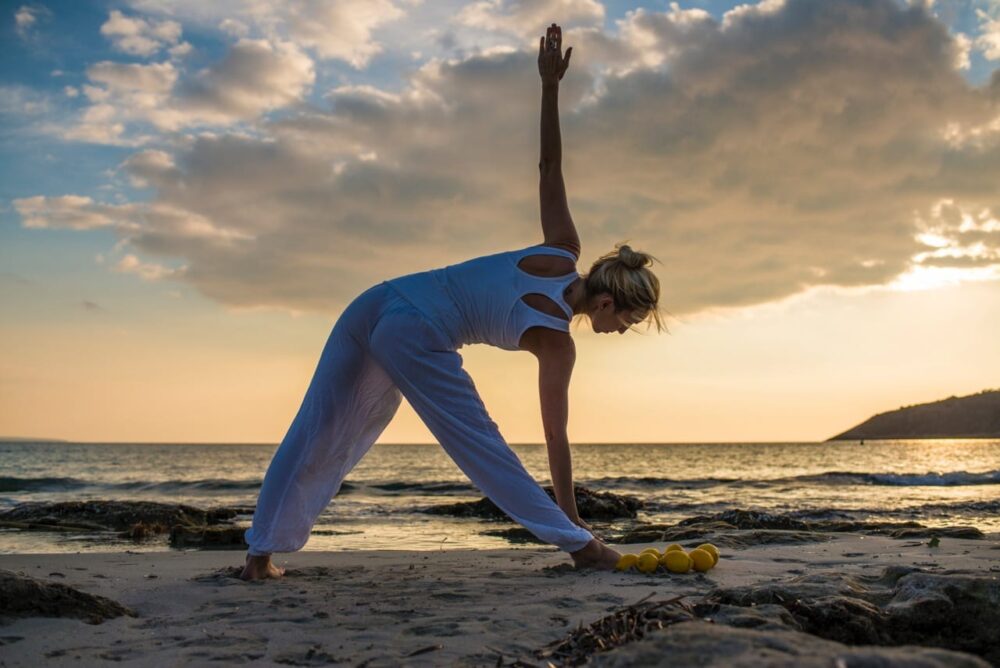 The focus of this Yoga, Energy and Natural Wellbeing retreat is to allow you to take time and space to hear the voice of your heart. Feel the glow radiate from within to reveal a new you – inspired, energetic and shining, inside and out.
Get your glow back in body, mind and spirit, with daily vinyasa flow yoga, holistic life coaching, mindfulness practices and transformational meditation techniques. Learn about and understand your own chakra energy system and discover how to optimise and manage your energy levels. Revitalising drops of yogic philosophy will develop your spiritual awareness, inner-strength and clarity of mind. Our super-clean nutritious menus will work their magic on your metabolism and help you avoid the 'peaks and troughs' of energy that come with an un-balanced diet and stressful life. Reconnect with your your heart and soul and rediscover your strength of body and mind.
This is a truly empowering retreat, that will help you regain balance in the energy and emotion you use every day, and regain your zest for life!
Retreat price in Euros
5 Night Retreats
€1,445 twin-sharing en-suite
€1,695 beautiful single room with double bed and beautiful bathroom shared with just one other single room (Casa Lakshmi Luz only)
€1,895 single-occupancy en-suite
6 Night Retreats
July and August
€1,590 – Twin room with ensuite
€1,865 Single occupancy shared bath
€2,045 – Single occupancy en-suite
Free gift!
Receive a complimentary 30 minute reflexology treatment.
Booking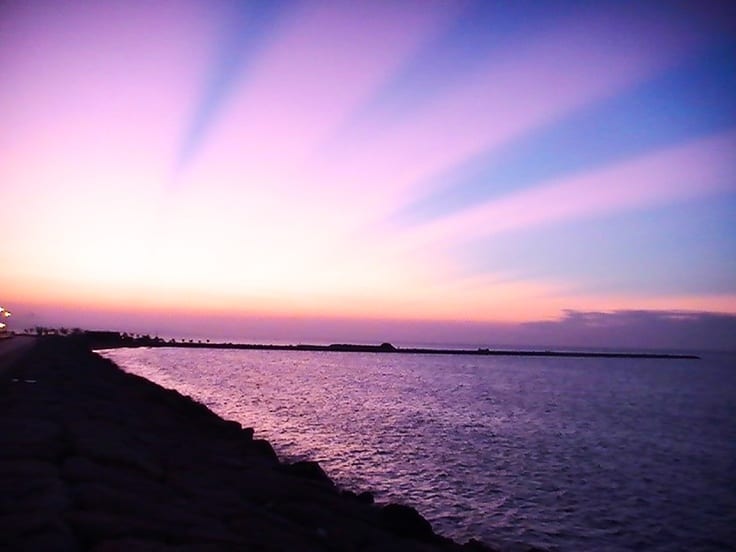 If you're keen to re-kindle or develop your existing yoga practice, going on a yoga retreat is the perfect way to deepen your understanding with experienced teachers. You'll feel the difference in just a few days which is all you need to ignite your yoga flame and kick start a regular practice back home.
Our Pure Yoga Retreat Holidays are held near the sea in the vibrant coastal town of Denia, an hour north of Alicante. The programme includes carefully planned twice daily yoga sessions with plenty of alignment cues to keep you on track, different pranayama techniques and daily meditations all of which will help your body relax, open and strengthen. We'll also delve into other aspects of this ancient healing system and help you create your own home yoga practice too.
And, when you're not on your yoga mat, there will be plenty of time to relax at the beach, paddle in the sea, join a coastal hike, head off on a guided bike ride, go horse trekking, book super beauty and holistic therapies, snooze, enjoy delicious tapas or explore the lovely vibrant town of Denia. You'll feel so much stronger and calmer by the end of your stay and notice a huge difference in yourself and your yoga practice in just a week. Join us for an authentic and complete yoga experience which touches on yogic details and practices your regular teachers may not have time to teach you. It is ideal if you want to deepen your practice with senior teachers who will help progress and develop in just a few days.
Retreat Price in British pounds
From £715
Free gift!
Receive a complimentary 30 minute reflexology session or 30 minute Indian head massage
Booking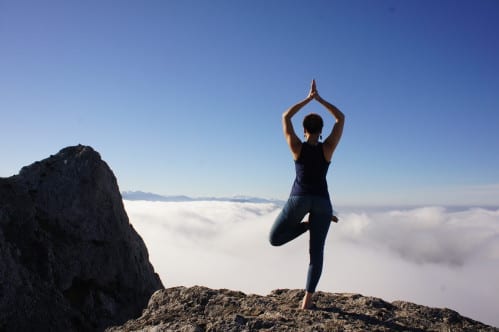 Come to our Pyrenees chateau yoga retreat to reflect, restore and re-balance yourself. Our five day wellness and yoga retreats are held in Yobaba Lounge, a large village chateau in Chalabre. The medieval village is found in the foothills of the Mediterranean Pyrenees Mountains in the deep south of France, a region renowned for its stunning beauty and ancient history.
The tranquil atmosphere of the retreat will soothe you and help you to let go, relax and self-reflect. Our wellness programme of yoga and meditation takes place in our east-facing yoga studio, allowing you to take in the rising sun. The retreat space is an earthly sanctuary of serenity on the top floor of the chateau, overlooking the medieval tiled roofs of the village as they are illuminated by the sun's rays.
We will explore the transformative power of silence and meditative movement of the breath. To support this, we will provide a delicious, purifying diet. You will depart feeling restored, rejuvenated and inspired.
Retreat price in British pounds
From £800pp
Free gift!
Receive an exclusive free first year of Yobaba Lounge Club membership.
Booking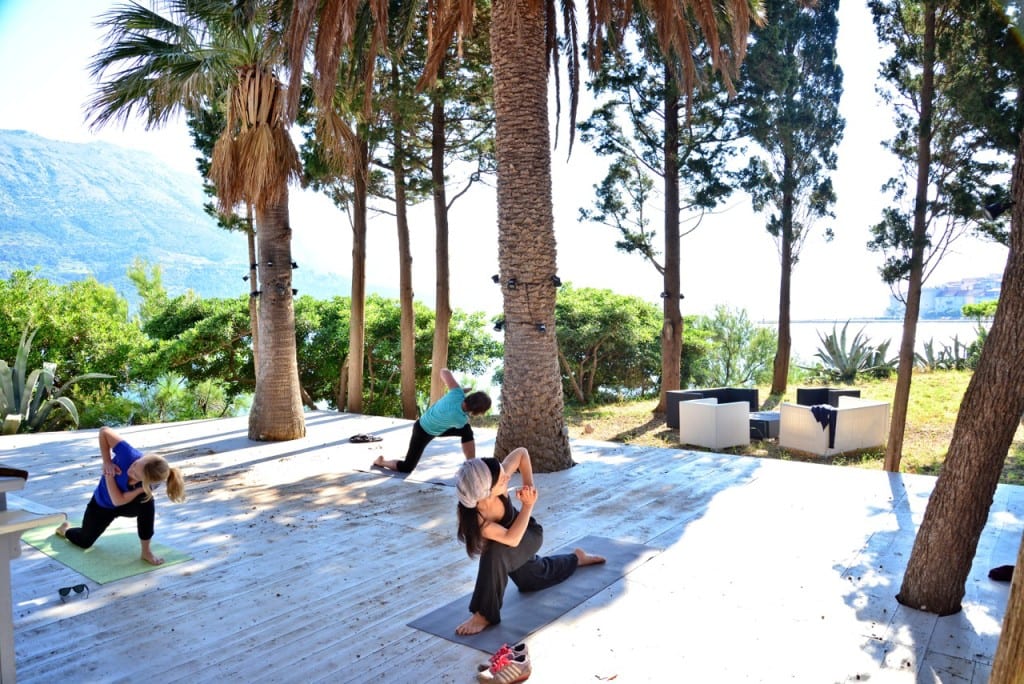 Are you looking for an inspiring yoga holiday under the Mediterranean sun? Do you want to go somewhere where you can roll out your yoga mat by the sea in the morning, explore secluded beautiful beaches and unspoiled island's nature in the afternoon, and cleanse your body with organic food and detox juices? Then this nourishing seaside yoga holiday in Croatia is perfect for you!
Experience the joys of yoga practice combined with meditation and breathing exercises, hiking through the amazing unspoiled nature of the island and neighboring Peljesac peninsula, a culinary tour, wine tour, sightseeing, excursions, a visit to a organic olive grove farm and a wild herbs workshop – where you will be able to learn about the culinary use and medical benefits of Mediterranean herbs. The extensive local knowledge of the retreat team ensures that you will enjoy the best authentic sights, flavors and experiences of Croatia.  Should you prefer a weekend retreat we offer our Yoga and Wellness weekends.
Retreat price in Euros
1 person shared double room: €1,225
1 person single room: €1,275
2 persons double room: €2,365
Free gift!
Receive a discounted price of €2265 for 2 people booking together and staying in same room for the September dates plus receive a complimentary gift pack with essential oils, natural soap from organic olive oil and fresh locally harvested mediterranean sea salt mixed with fresh herbs when you book
Booking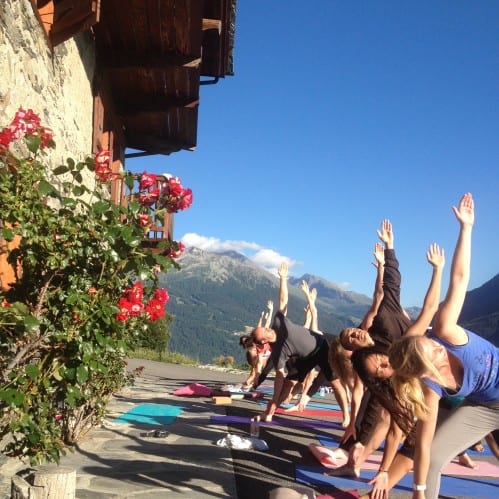 Join us in the beautiful French Alps for an alpine yoga and hiking holiday adventure. After touring around the French Alps, we love hiking in this area. With so many routes to choose from and breathtaking views, you won't want to go home! Stay in our beautiful rustic Chalet style accommodation nestled on the mountainside surrounded by alpine pastures. Start and end the day with yoga to stretch out your hiking limbs, and soothe them with a sauna and hot tub, or treat yourself to a massage. We have been running these alpine adventures since 2008 and have worked out the perfect formula for your active relaxation.
Step out of the chalet and the mountain trails are yours for the picking. If you've not visited the French Alps in the summer time, you're in for a treat. As the winter snow melts away in the spring, the mountains take on their summer mantle of bright green grass and colourful alpine flowers. The views are equally as spectacular in the summer as they are in the winter.
After a long walk reward yourself with a swim to cool off in a refreshing glacial lake. There are so many hikes to choose from, at blue, red or black levels. Enjoy views of Mont Blanc in the distance. If you feel like a day off from walking why not try paragliding or white water rafting, or enjoy the Olympic sized pool in Bourg St Maurice. Or simply relax in the garden of the chalet and catch some sun whilst enjoying a good book.
Retreat price in British pounds
Prices start from £889 per person with Early Bird Discount when booked up to 8 weeks in advance
Twin/Double shared with en-suite: Early Bird £889pp/standard price £989pp
Single room with en-suite: Early Bird £1161pp/standard price £1295pp
Free gift!
Receive a complimentary 30 minute massage worth £38
Booking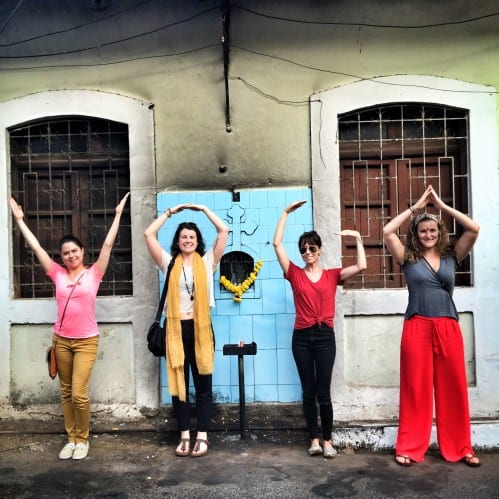 Join us for our EAT.PRAY.MOVE Luxury Form & Focus Retreat in Goa. We are so excited about another special collaboration with Julian Hyzler from EASEL&LENS to combine a look at creative focus with travel-journal creation classes throughout the week. Yoga and meditation classes will be held daily to prepare our bodies and minds to find the 'calm in the chaos' of the sensory-overload that is India – and then these creative projects will help us find new ways of seeing – both yoga and art working together to find FOCUS in the many layers of smells, sites, and sounds that abound in exotic Goa.
This creative retreat features "design curation" by Rupi Sood, Founder and Editor-in-Chief of J'AIPUR, an East-meets-West arts and culture journal. In addition to creating and curating online content for the magazine, she publishes bi-annual print editions which are sold in select shops around the world. Rupi was born in India, raised in Canada and now lives in Brooklyn, New York, with her husband, two children and a Jack Russell Terrier named Sherlock Holmes. She is an EAT.PRAY.MOVE multiple time past guest and now helps to plan exciting new lifestyle additions to our India retreats.
Retreat price in US Dollars
$3,295 (shared room*)
$3,895 (single room)
Deposit to hold space = $950
Max # Guests = 12
Free gift!
Receive a complimentary 30 minute massage worth £38
Booking
For the latest travel inspiration follow us on Instagram @soulseedtravel. Get in touch with our retreat advisors to help you find, discover and book your perfect retreat. Namaste!