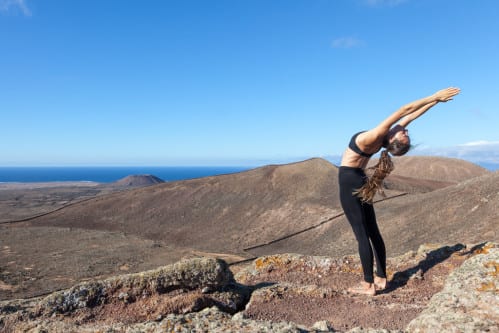 Did you know September is international yoga month? To mark the occasion here are 10 of our recommended yoga retreats.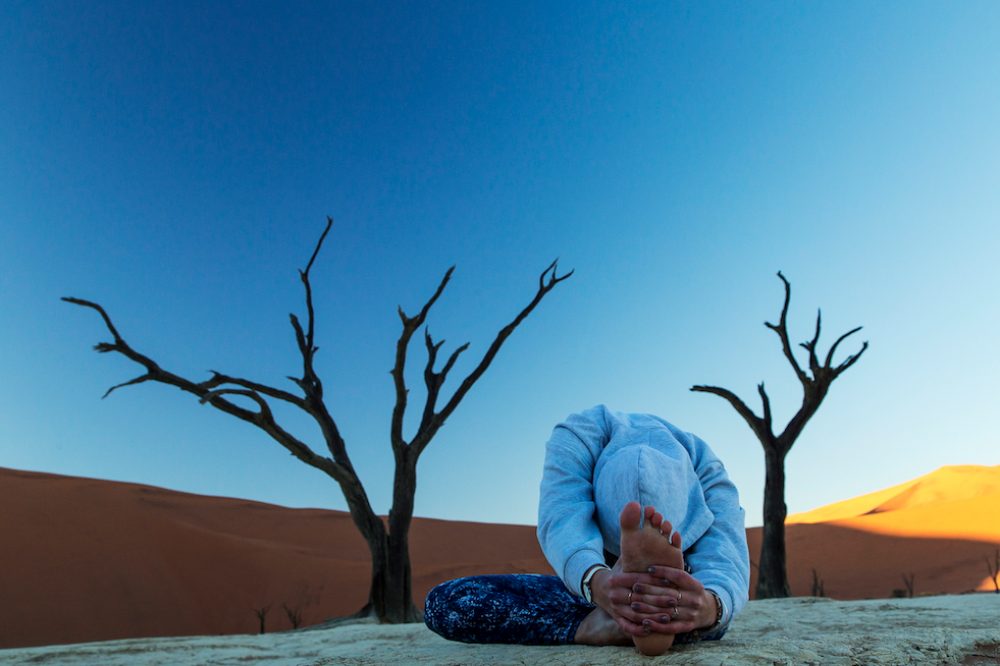 Namaste Yoga Safari is the first and so far the only yoga retreat in Namibia that offers Yoga while on Safari. Some people describe Namibia as a country that gets into your Soul. Namibia awakens your emotions and senses –with its stunning landscapes, endless space and fresh air. You will experience moments that wont be possible anywhere else, feeling re-connected with your soul! Its not just a holiday, yoga or a safari, it is an adventure of a lifetime. An unforgettable journey making your feel more peaceful and balanced. The Retreat will offer you the chance to enjoy nature in its purest form and deeply relax in unique surroundings.
We offer all inclusive 7 and 10 day Yoga Safari Retreats in Namibia, accommodating a maximum of 8 people and a minimum of 4 to keep it intimate and special. Yoga, nature and animal lovers looking to get in touch with their inner self will appreciate these Soulful Yoga Safari's. This is a truly unique experience combining Yoga on Safari.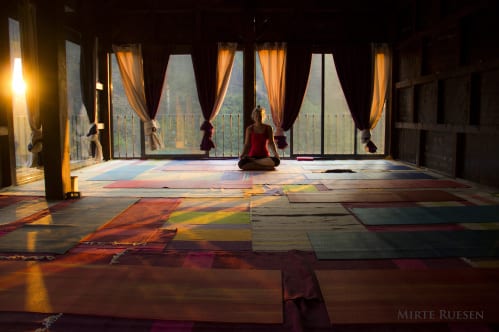 Vale de Moses is a family run yoga retreat in the heart of the Portuguese mountains. Spend a week or more practicing yoga, receiving massage and acupuncture treatments, walking in forests, swimming in natural river pools and eating delicious nutritious food. Stay in one of the beautifully restored stone cottages, Soulpads or in a Tipi.  Our retreat home is perfect for those in need of a break, rest and relaxation. We are surrounded by nature and forests, peace and tranquility – the perfect ingredients to restore your body and mind. The combination of good food and sleep, clean mountain air and water, therapeutic massage and acupuncture, hill walking and river swimming, all create a highly restorative context in which to begin, or to deepen, your yoga practice
A variety of styles of yoga are taught at Vale de Moses through the year by some delightful and inspiring teachers who will take care of you on your mat. You will be safely and physically challenged. Please do not worry about being "good" enough. Or flexible or thin enough. Or whatever enough. We prefer to think you are perfect just as you are. Whatever your capability or experience may be, you are truly welcome. It might be your first yoga retreat, perhaps your first yoga class, or maybe you've been practicing regularly for decades.
Though the format and language of yoga styles taught by our teachers may differ (Dynamic, Ashtanga, Vinyasa Flow and more), they are in essence, just one. The very meaning of the word Yoga, is union. A daily invitation to explore the possibility of what our bodies can do and what they can show us, about ourselves and the world we perceive around us. A wonderful journey of self enquiry and discovery.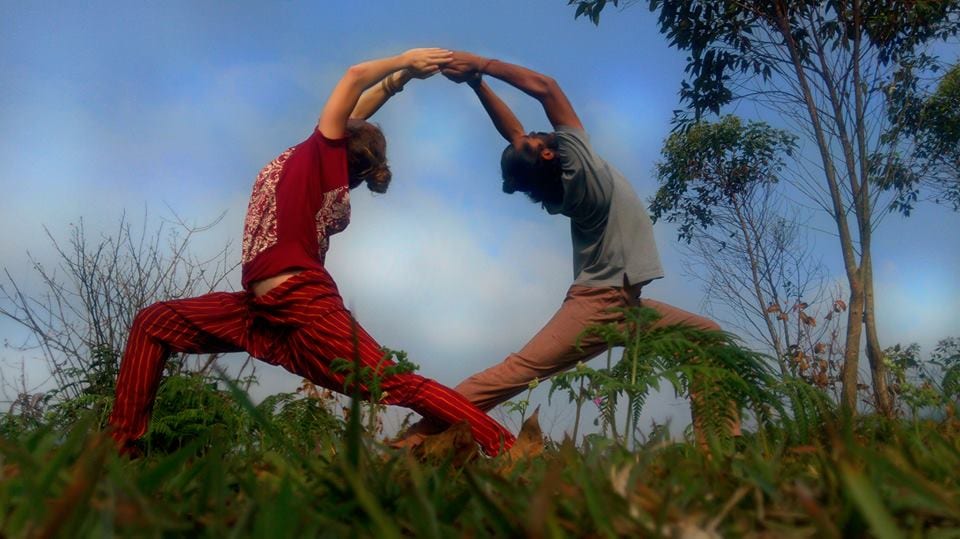 This retreat is designed to bring out your inner warrior. If you're idea of a break from it all, is eating healthy, sleeping deep and training hard then this is the retreat for you! We cycle up and down the mountains of Munnar from day one, rise early each day for morning training, be it a run, martial arts or a dynamic yoga practice. This trip is designed to challenge you, and you are guaranteed to return home with new skills you never knew you had.
We have found some of the very best Kalari practitioners in South India, who we also go and see perform, and asked them to teach us a session in this ancient Indian martial art, which is believed to have been the precursor to Kung Fu. So the preliminary sessions in traditional Chinese Shaolin Kung Fu and Tai Chi, will get you prepared! Finally everyone is rewarded with a gorgeous deep tissue Kalari Ayurvedic massage!
After all, a warrior needs some respite!! What's more we stay in the very best and most beautifully designed eco-retreats, offering total comfort in the lap of nature.
Munnar, the hill station and former resort for the British Raj elite, is surrounded by rolling hills dotted with tea plantations. Established in the late 19th century, it is known for being the habitat for the endangered mountain goat Nilgiri tahr, and is home to the Lakkam Waterfalls, hiking trails and 2,695m-tall Anamudi Peak. This is not just a yoga retreat but a real journey in every sense.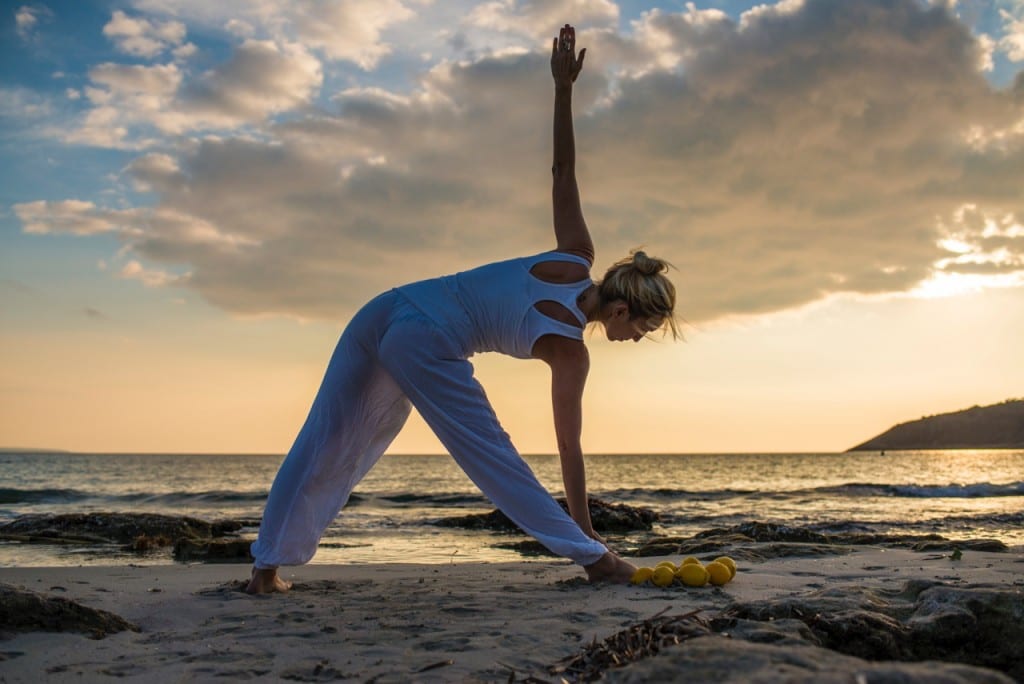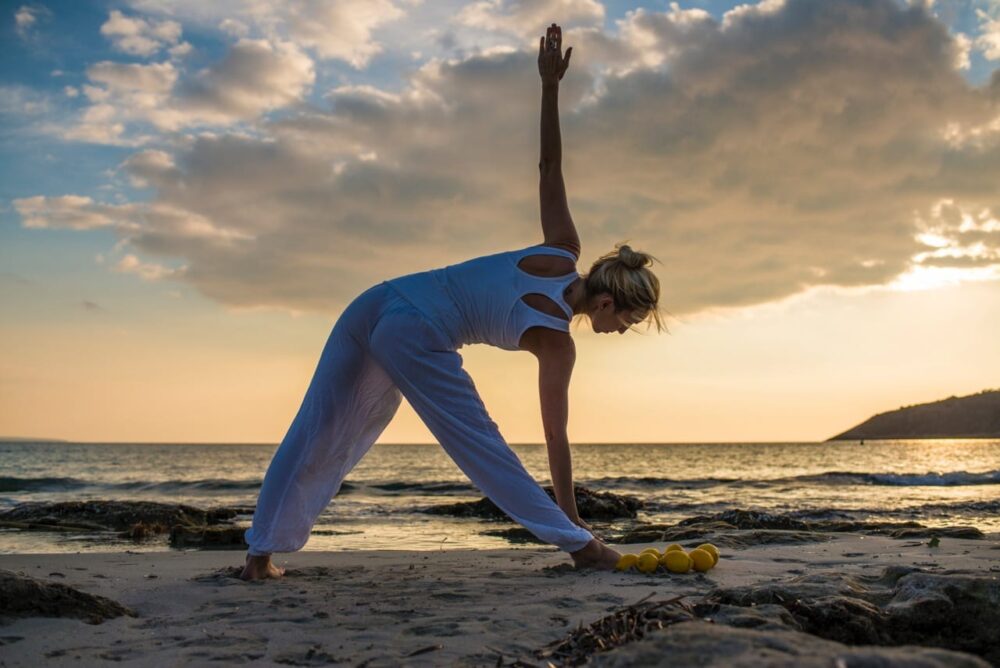 The focus of this Yoga, Energy and Natural Wellbeing retreat is to allow you to take time and space to hear the voice of your heart. Feel the glow radiate from within to reveal a new you – inspired, energetic and shining, inside and out.
Get your glow back in body, mind and spirit, with daily vinyasa flow yoga, holistic life coaching, mindfulness practices and transformational meditation techniques. Learn about and understand your own chakra energy system and discover how to optimise and manage your energy levels. Revitalising drops of yogic philosophy will develop your spiritual awareness, inner-strength and clarity of mind. Our super-clean nutritious menus will work their magic on your metabolism and help you avoid the 'peaks and troughs' of energy that come with an un-balanced diet and stressful life. Reconnect with your your heart and soul and rediscover your strength of body and mind.
This is a truly empowering retreat, that will help you regain balance in the energy and emotion you use every day, and regain your zest for life!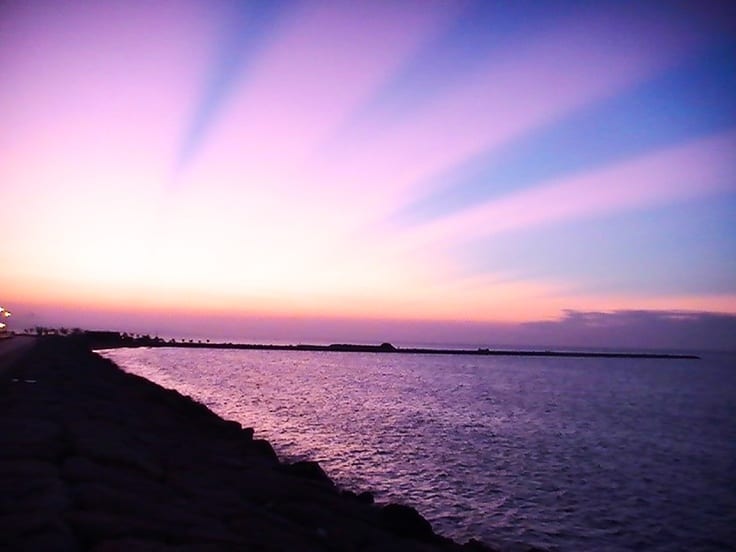 If you're keen to re-kindle or develop your existing yoga practice, going on a yoga retreat is the perfect way to deepen your understanding with experienced teachers. You'll feel the difference in just a few days which is all you need to ignite your yoga flame and kick start a regular practice back home.
Our Pure Yoga Retreat Holidays are held near the sea in the vibrant coastal town of Denia, an hour north of Alicante. The programme includes carefully planned twice daily yoga sessions with plenty of alignment cues to keep you on track, different pranayama techniques and daily meditations all of which will help your body relax, open and strengthen. We'll also delve into other aspects of this ancient healing system and help you create your own home yoga practice too.
And, when you're not on your yoga mat, there will be plenty of time to relax at the beach, paddle in the sea, join a coastal hike, head off on a guided bike ride, go horse trekking, book super beauty and holistic therapies, snooze, enjoy delicious tapas or explore the lovely vibrant town of Denia. You'll feel so much stronger and calmer by the end of your stay and notice a huge difference in yourself and your yoga practice in just a week. Join us for an authentic and complete yoga experience which touches on yogic details and practices your regular teachers may not have time to teach you. It is ideal if you want to deepen your practice with senior teachers who will help progress and develop in just a few days.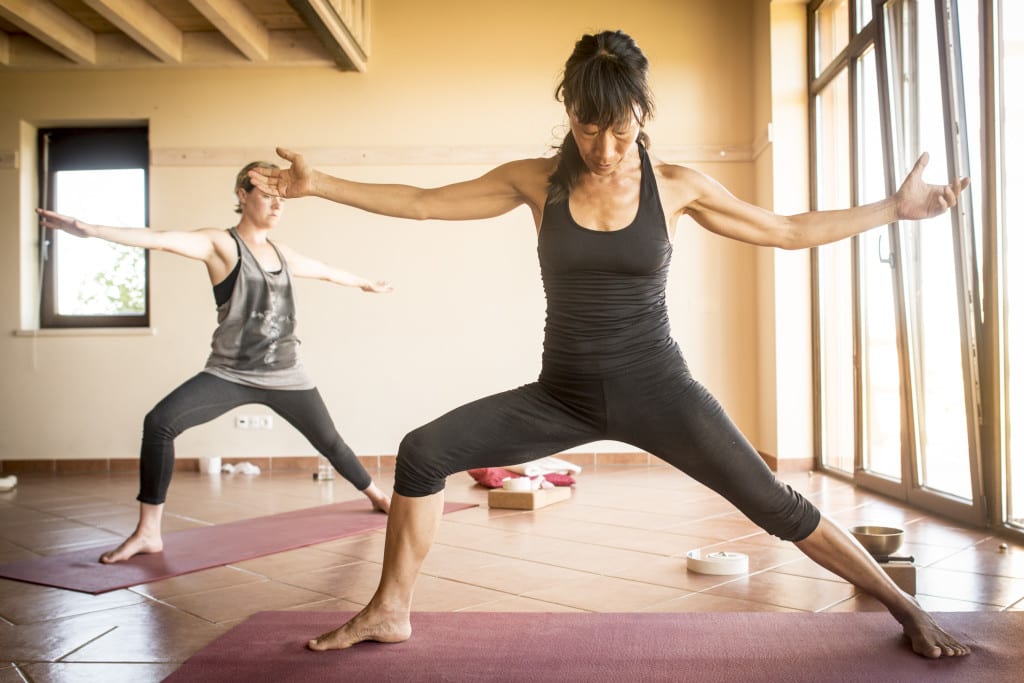 Hatha flow, alignment, yin yoga, pranayama, meditation and yoga psychology. A classic yoga retreat for those of you with a regular practice or with the intention of starting one. A week course that will give you the base to build your spiritual practice on or, if you already have one, the perfect opportunity to go deeper. Our classic yoga retreat is where all the elements of the yoga practice will be explained and explored in a simple yet profound way. This retreat is an overview of all that yoga has to offer. It can be considered a crash course for the beginner or curious new comer or also an opportunity to develop depth for the seasoned practitioner.
We have two daily practices, morning and evening, where asana, meditation and breath are explained slowly and thoroughly, both in moving and still sessions, giving you the perfect chance to establish a solid foundation for your future practice. We will also include assisted self practice sessions along the week to help you design your routine for when you are back home and inspiration to carry on with a meaningful yoga practice for the months to come.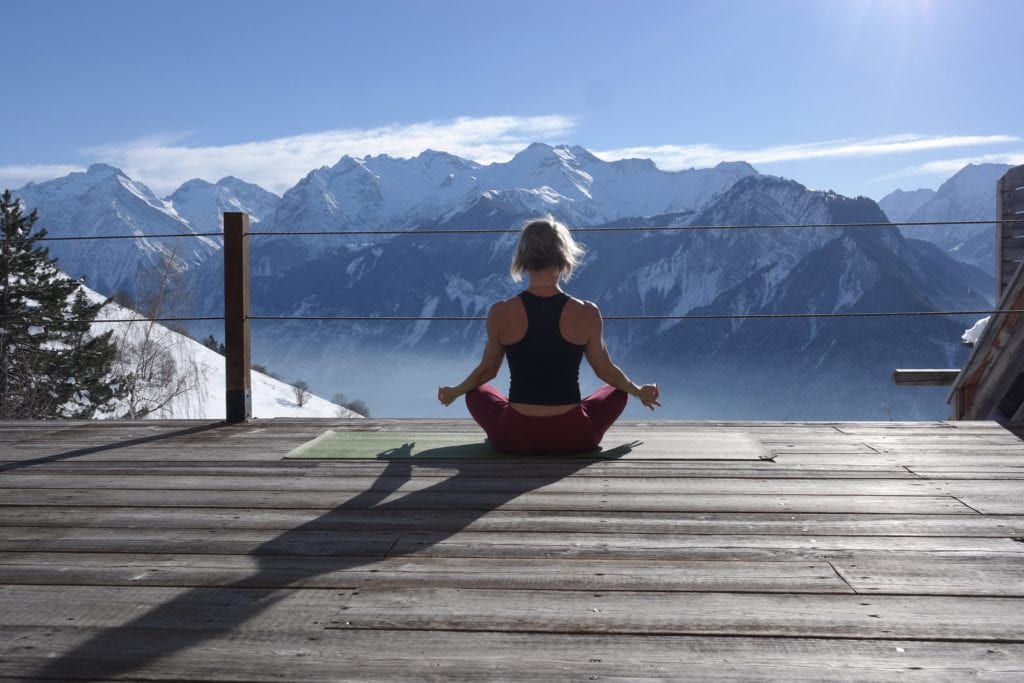 Do you dream of combining the passion of skiing and snowboarding with the restorative balm of yoga and meditation? Rockin' the slopes and carving some inspirational yoga into your holiday? Outside there is ice, snow, powder and breathtaking mountains. Inside the beautiful stone and wooden chalet there are log fires, bespoke rooms and congenial communal spaces lit by candles, warm smiles and tall tales of mountain adventures. Delicious vegetarian meals, home made breads, juices and house wines are served daily as the sun rises and sets over the mountains of the Oisans ranges.
This is an ancient village where time has been preserved in the twists of the timbers that support the tumbling tiles and wood piles high beside the cow shed door and yet, we can potter up the road and with one ski-lift are deposited into the heart of one of Europe's favourite ski areas, Alpe d'Huez.
Pumping pistes and the life affirming backdrop of the alpine scenery make this a retreat that offers both peace and passion for the ultimate ski-yoga getaway. Our yoga space looks over the mountains, with eyes drawn towards the rising sun or moon, high above the valley floor. This environment is perfect to breathe deeply of life, to restore and revitalise as the practice soothes tired muscles, calms the mind and prepares the body lovingly for the skiing in your day ahead. The company is warm, like minded and welcoming, with participants returning annually to experience the dream fusion of a holiday that facilitates skiing in one of the world's top resorts and the yoga instruction of a senior inspirational teacher.
The village is a spring board into the ski resort of Alpe D'Huez – one fast lift takes you into the heart of the ski area. If you are new to skiing, you can book ski school or private instruction and can enjoy staying local as you learn this exhilarating sport. More experienced skiers might choose to buy a lift pass for the whole resort and we offer a ski orientation tour for the first three mornings for those who like to ski in a group and would like to get to know what the mountain can offer. Boots, skis and boards can be hired in the village. Ski guides can be hired for off-piste adventures. It is a five minute walk to the slopes or there is a free navette bus.
This retreat is hosted by folk who are passionate about yoga, snow sports and excellent hospitality. There are rare single room options and no time wasting transfers to the lifts required each day. The views from this chalet are utterly UTTERLY breathtaking.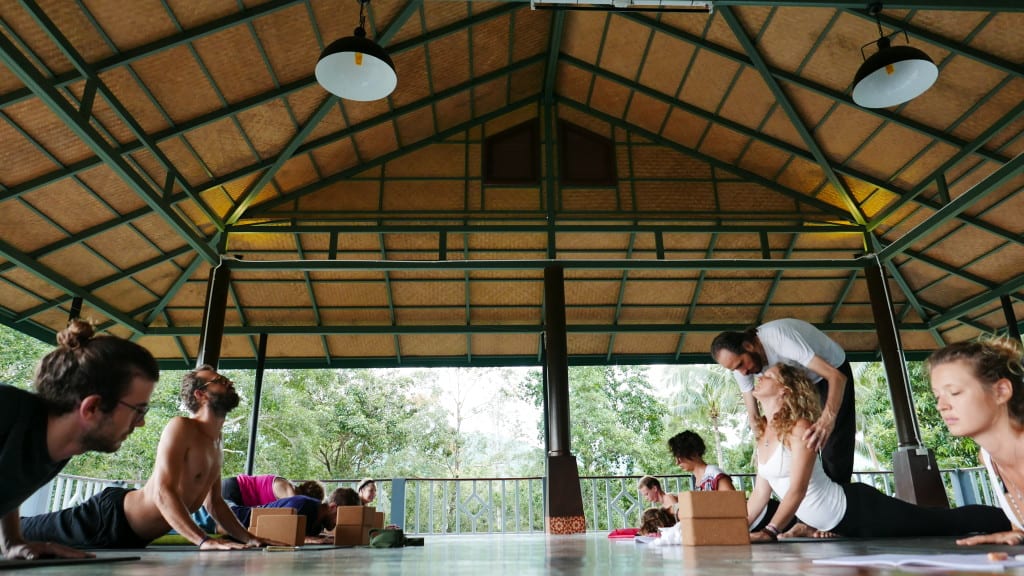 At SankalpaSicily our unique Yoga and Anatomy workshop combines Oren's osteopathic knowledge with his yoga practice for for yoga teachers and dedicated practitioners looking to dive deeper into the science of alignment and gain confidence as a teacher. This hands-on experience will let you learn through your body instead of through boring lectures and will take a scientific approach to the principles behind alignment by studying the muscles and the biomechanics of the asana. It's for those who truly want to know how to work with the body and how to take their practice and teaching skills to the next level. You will investigate your pattern of movement and how to correct it; connect between different body parts and learn how they influence each other; learn anatomy through your own body and not from books or dry lectures; understand anatomy principles and implement them in all 1001 variations of asanas; learn about the connection of fascial and muscular chains which will help you understand alignment deeply. You'll leave more equipped to diagnose and prevent student injuries.
We will practice yoga and meditation daily, plus a hands-on workshops on how to learn to identify a posture's impact on an asana, lessons on bio mechanical reasons for injuries and teachings on how to diagnose yoga injuries
SankalpaSicily is a project for life. One year ago a seed was planted in Rishikesh India. We, Francesca and Sara, both share a deep love for Ashtanga Yoga and the sunny island of Sicily. We are bringing together inspiring teachers, healthy alimentation on the magical island of Sicily. The right ingredients for a special retreat. We can't wait to meet you and make the most out of your stay here in Sicily.
SankalpaSicily is strategically placed in the heart of the southern province of Ragusa. The Baglio, (a traditional rural structure built with the local white stone around an internal courtyard) is located in a quiet place in the unique Hyblean Countryside. Pastures, fields, walking paths, surround the property. Fresh air and tranquillity are in abundance. The province of Ragusa has a rich artistic and cultural heritage. Here you can enjoy and explore the world renowned Sicilian cuisine, hospitality and Baroque architecture, just to name a few.
The amazing island of Sicily has got a lot to offer in-between the daily yoga classes, we will be delighted to help the guests to get a truly Sicilian experience. During the retreat there will be plenty of time to explore and indulge into Sicily in all senses. Music and dance as an expression is something we strongly believe in and according to the group we will offer a music event during your stay with us.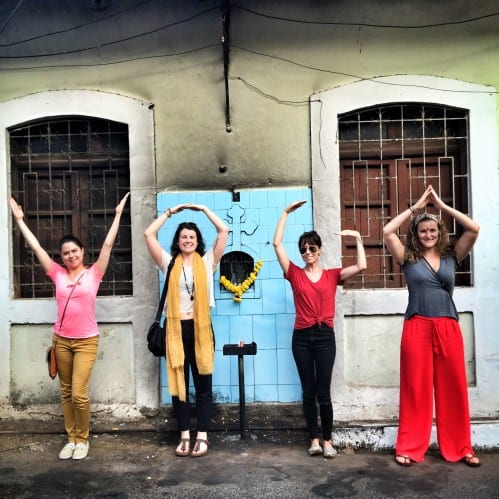 Join us for our EAT.PRAY.MOVE Luxury Form & Focus Retreat in Goa. We are so excited about another special collaboration with Julian Hyzler from EASEL&LENS to combine a look at creative focus with travel-journal creation classes throughout the week. Yoga and meditation classes will be held daily to prepare our bodies and minds to find the 'calm in the chaos' of the sensory-overload that is India – and then these creative projects will help us find new ways of seeing – both yoga and art working together to find FOCUS in the many layers of smells, sites, and sounds that abound in exotic Goa.
This creative retreat features "design curation" by Rupi Sood, Founder and Editor-in-Chief of J'AIPUR, an East-meets-West arts and culture journal. In addition to creating and curating online content for the magazine, she publishes bi-annual print editions which are sold in select shops around the world. Rupi was born in India, raised in Canada and now lives in Brooklyn, New York, with her husband, two children and a Jack Russell Terrier named Sherlock Holmes. She is an EAT.PRAY.MOVE multiple time past guest and now helps to plan exciting new lifestyle additions to our India retreats.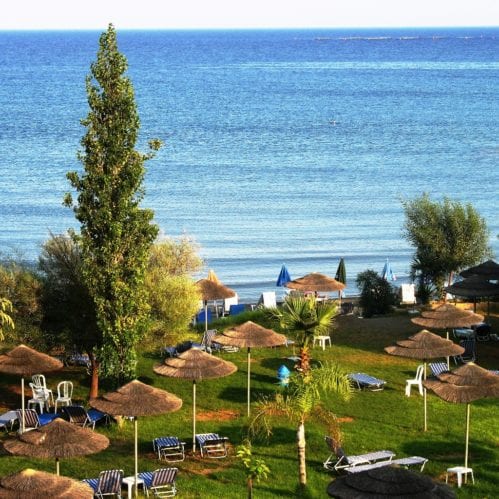 Want to prevent burnout, evade stress or master your fears? Would you like to regain your inner strength and balance? Then join us for our sun kissed yoga holidays in Cyprus. Immersed in nature, Cyprus Villages is the ideal environment to decelerate and get to know yourself.
Treat yourself to an uplifting holiday, experience tradition living in the countryside of a centuries old village, set far away from tourist areas amidst the vineyard and tempting orange and olive plantations. Step into the heart of Cyprus, for years now, the family run company offers yoga holidays in Tochni, be it for individuals or small groups.
Start your day with the sun salutations, slow down to strengthen your body and quieten your mind. Our yoga teacher will guide you into gently executed body postures, followed by an awareness phase to further a better body knowledge, more strength and flexibility. The deep relaxation at the end of each class has a calming, balancing effect that counters the consequences of stress. The content and the teaching methods are adapted to each persons current condition, needs and interests. So the retreat are both accessible and challenging to all levels. The teaching style is undogmatic amd free from constraints.
Apart from the yoga sessions you can relax at the pool, venture on your own, take a walk through the village, a trip to the sea, hike or rent a bike. In addition you have the chance to let yourself be pampered at our spa or take pilates and relaxation classes.
Nothing compares to a holiday in traditional village atmosphere, tucked in the gentle hills of Cyprus. Cyprus Villages is the perfect opportunity to live in a traditional stone house, stroll along the narrow streets around the village square and enjoy a coffee in an authentic coffee shop. You will participate in the authentic village life with mediterranean flair. What's more, Cypriots are famous for their hospitality and the catchphrase "kopiaste", meaning: come, join us!
For the latest travel inspiration follow us on Instagram @soulseedtravel. Get in touch with our retreat advisors to help you find, discover and book your perfect retreat. Namaste!