Feeling spontaneous or desperate for a healthy holiday to get you back into shape? Then pack your bags for one of these last minute retreats taking place in July, August and September.
LAST MINUTE RETREATS IN SPAIN AND THE CANARY ISLANDS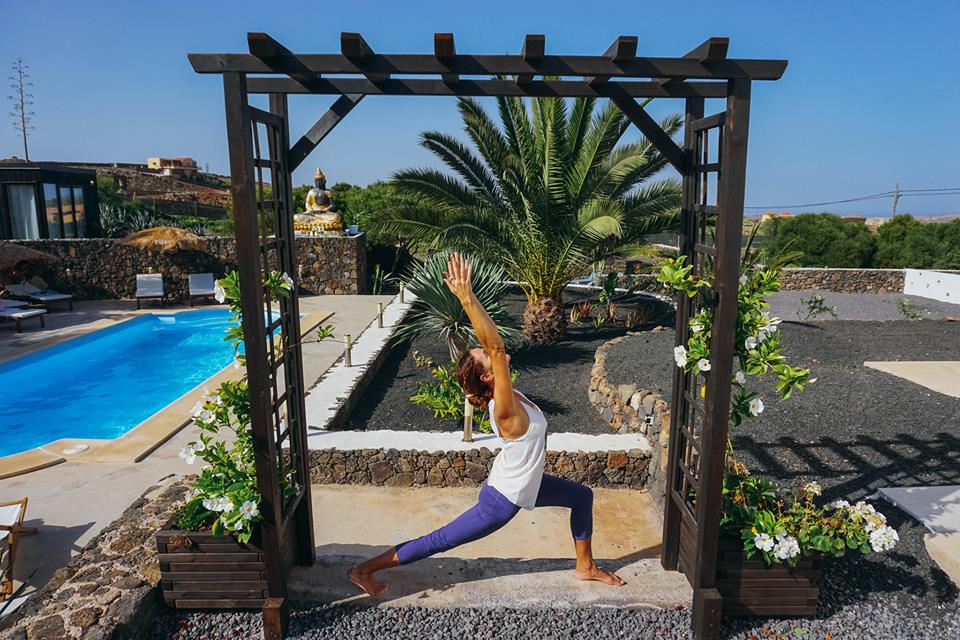 Join us year round at our Surya retreat, on the sun-blessed island of Fuerteventura, with epic sand dunes rolling down into the turquoise ocean, breathtaking white-sand beaches and dramatic volcanic sunsets. More than just a holiday, we are here to support you in your wellbeing journey, making you feel at ease from the moment you arrive.
Relax and revitalise at one of Europe's leading yoga and pilates retreats in the Canary Islands, Spain. Stretch and strengthen your body and mind and bring yourself back into balance with a unique blend of yoga, pilates and meditation. Enjoy mouthwatering vegetarian meals, holistic massages and stunning sunsets over the volcanoes.
Our seven night yoga and Pilates retreats running every week from Saturday to Saturday are designed to help reduce stress, improve fitness and vitality and most importantly take time for you. Perfect for all levels from beginner to advanced practitioners, we are here to support you and your goals every step of the way.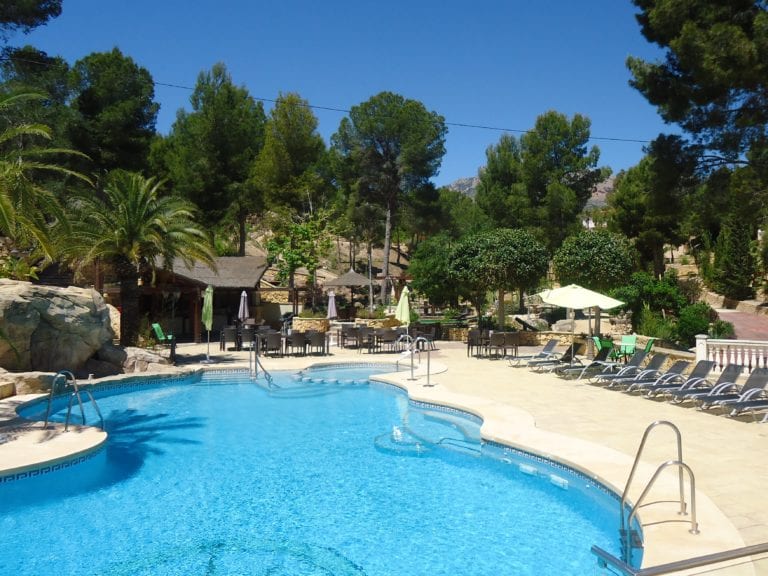 Get fit and healthy without spending hours in the gym! The retreat combines daily sessions of uplifting yoga to open and awaken your body plus fitness sessions outside in beautiful scenery and sunshine to boost to the 'feel good' factor of exercising in the great outdoors. Enjoy beautiful hikes into the nearby mountains, guided bike rides and uber delicious healthy food.  And, when you're ready for a little rest and relaxation you can flop on a lounger by the pool, pamper yourself with lovely treatments, take a snooze in your spacious suite or enjoy some water 'therapy' in the newly opened Spa.
And don't worry, you don't have to be super fit to join as the instructors will inspire you to find your boundaries, not push you beyond them.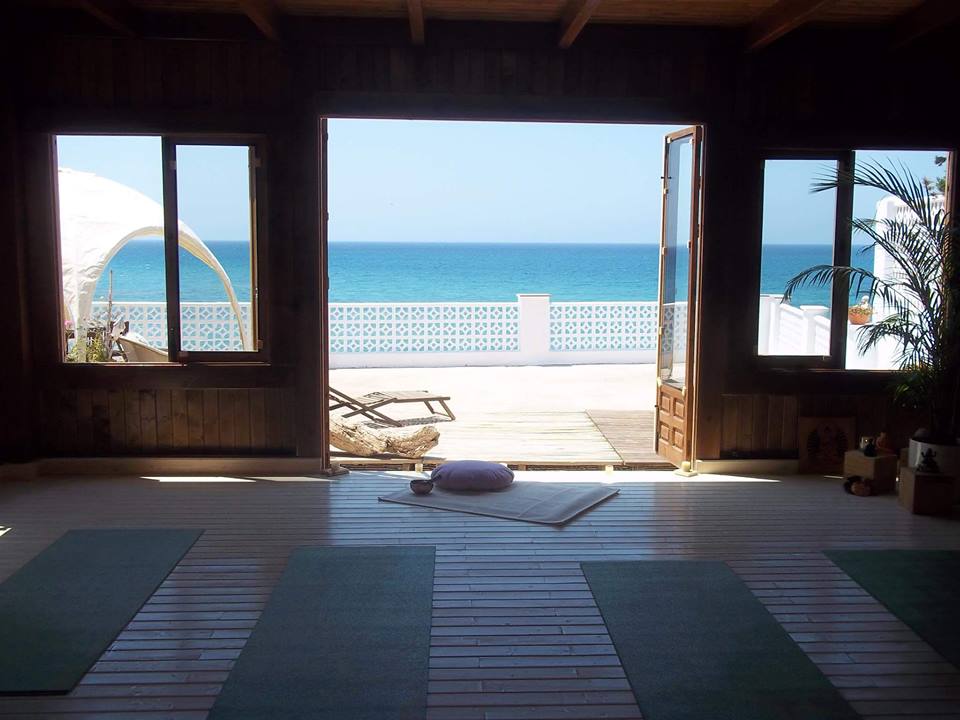 Join us for on our yoga and pilates holidays in the beautiful Bay of Mazarron, with its unspoilt blue flag beaches. Held in spring and autumn when the weather can be glorious.
Our yoga and pilates holidays include yoga practices in a beautiful studio overlooking the sea, a relaxed informal Spanish lesson over lunch, Pilates classes, historical visits, guided excursions so you can learn about the area, wine tasting, cycle rides, activities and much more. Of course all activities are optional. If you prefer to relax in the apartment or have time at the beach, the choice is yours.
The afternoons will be spent on various activities and fascinating trips learning about the local history, visiting local historic sites, optional walks, wine tasting, cycle rides depending on the weather and of course what everyone would like to do.
The area is steeped in history from prehistoric times to Phoenician, Roman and with many places of interest and excavated sites. A visit to Cartagena is a must to see the roman amphitheatre and excavations and the town of Mazarron to see the stunning mining features and old mining industry.
If you prefer to do your own thing on our yoga and pilates holidays and just relax the choice is yours. We can also organise fitness, walking, hiking, scuba diving, snorkelling, boat trips, dolphin boat trips (depending on weather) golf, tennis and much more.
Mazarron itself and the coastal areas are separated by Sierra de las Moreras, Sierra de las Herrerias and Sierra del Algorrabo being the ideal area for the practice of outdoor activities such as walking, hiking, cycling or climbing. If this is your thing, we can arrange this for you.
In the evenings we take you out to eat in different local Spanish restaurants or to a local bar for a drink.
Single travellers, solo travellers, couples and small groups are all welcomed on our Pilates Holidays. We will look after you all the time during your stay.
Travelling solo doesn't have to mean travelling alone. All activities, meals, Spanish lessons and classes on our yoga and pilates Holidays are in small groups with your holiday organiser on hand to help every step of the way.
LAST MINUTE RETREATS IN IBIZA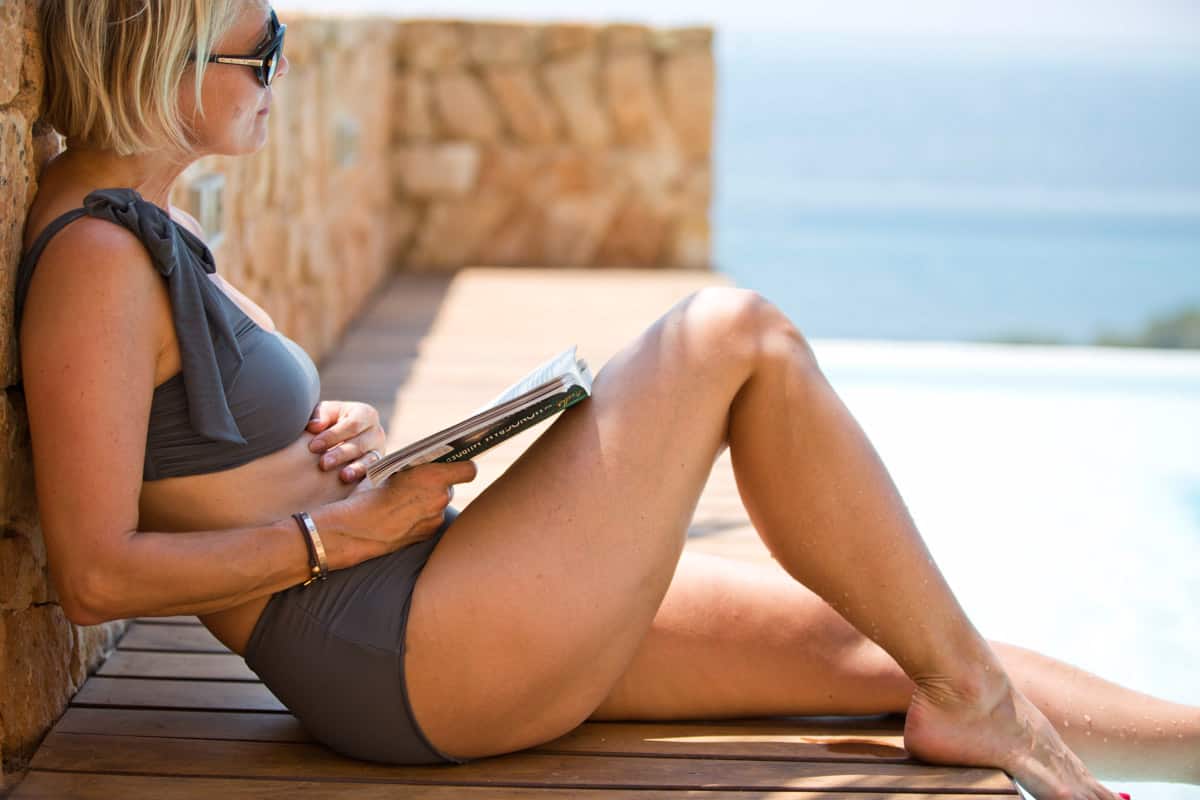 More than a yoga holiday, our meticulously curated retreats allow you to pause from the crazy pace of modern life.
Reconnect with your true nature and let your soul shine with a whole heap of love from the  team and a jam-packed schedule of holistic, healing and transformative loveliness.
The perfect opportunity to explore, develop and deepen your yoga and meditation practice whilst gaining a greater understanding of holistic healing.
Laugh a lot, make new friends, snooze, sunbathe, explore, relax, read, walk and indulge in yummy food. A transformative holistic wellbeing experience that nourishes your body, mind and soul.
During your six nights on our holistic wellbeing retreat you can expect to enjoy an extraordinary amount of delicious daily Yoga, Meditation, Wellness Talks and Healing Workshops from our wellness experts, plus pampertastic and deeply healing remedial treatments from our talented wellness team (to ensure maximum relaxation and soul soothing!).
Not to mention being cared for by our utterly loving and attentive hosts who are constantly on hand to ensure that you don't lift a finger (we're quite strict about that!). It is a truly holistic wellness experience.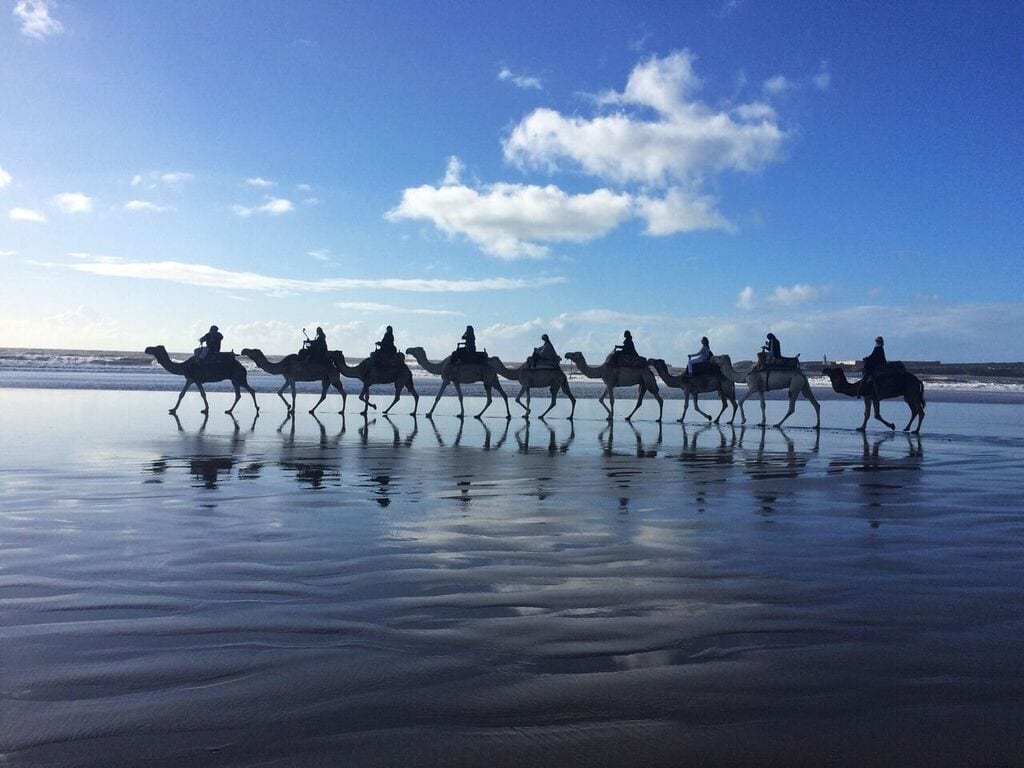 This Luxury Yoga Marrakech retreat offers a series of mindful workshops that will guide you in the exploration of creative self-expression in your life. We will have meaningful discussions and fun activities intended to help you tap into your own inner wisdom and heartfelt desires.
Your retreat home for the week is the fabulous Peacock Pavilions boutique hotel. This stylish and eco-friendly abode has been featured in worldwide publications, including National Geographic Traveler.
You will not only enjoy the grounds of Peacock Pavilions, the outdoor areas including a lovely pool, patio, private terraces, and covered yoga platform, but the retreat includes some amazing day-trips to the surrounding sites. A guided day in Marrakech will lead you through an introduction to souks and visits to sites such as Ben Youssef Medrasa.
A full day will be spent exploring the nearby Atlas Mountains with a base at the Kasbah Tamadot Hotel with a traditional mule trek to the nearby village of Asni followed by time at the beautiful grounds of this 5-star location overlooking the vista and tasting menu lunch.
The final full day entails a trip to the famous Bains de Marrakech, a luxurious spa facility, where guests can be pampered to their heart's content with a full program of various treatments. What better way to wrap up a week of yoga than a day of pure relaxation.
LAST MINUTE RETREATS IN GREECE
Be energised and inspired on this trip of a lifetime and join us on our 7 day Santorini yoga retreat. Enjoy flowing vinyasa practice, gentle restorative sessions and rejuvenating meditation.
This rejuvenating 7 day Santorini yoga retreat programme combines vinyasa yoga, restorative yoga and meditation to take you on an incredible journey of wellbeing and discovery in stunning Santorini.
From your arrival in Greece you can feel at ease and enjoy the wonders of this glistening jewel of an island, safe in the experienced hands of our team. We look forward to welcoming you, supporting you and guiding you through this incredible wellbeing experience.
As well as the expert teachings you will also find yourself rebalanced by the beautiful nature of Santorini, with inspiring walks and views all around.
You can take in the stillness, soak up the Greek sunshine and enjoy the energy of this special island, allowing yourself the time and space to invite relaxation and wellbeing in.
Are you looking for a get-away from the everyday routine in exchange for self-discovery and adventure?. Our rediscover yourself retreat hosted in Greece this summer has all you need to reconnect to that spark within your true self.
Enjoy 10 nights in the morphological region of Leondio (just a 3 hour bus ride from Athens) and immerse yourself in yoga and meditation on the beautiful beach, two day trips, to Nafplio and Argos), self-care and rejuvenation.
Our rediscover yourself wellness retreat is led with the intention of adventure, self-love, and spiritual growth, explore the wonders of the world, create life-long relationships, push yourself to new limits, grow in your yoga practice, cultivate more love & compassion, gain a deeper sense of mindfulness and get yourself from a state of Balance to Bliss.
Come join us in the wonderland that is Greece. Fall in love with its beauty, as well as with yours.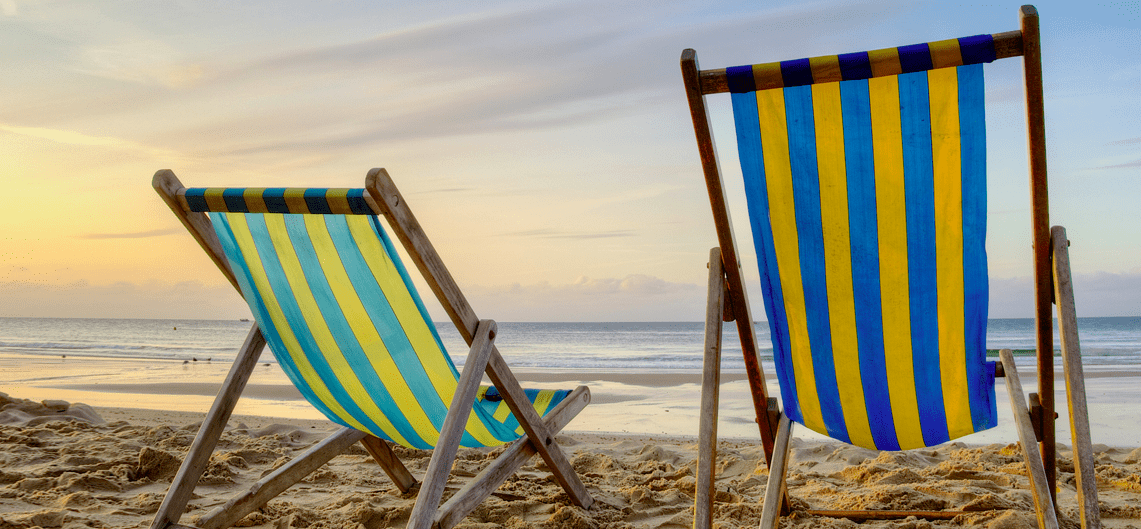 Join us for a 7 night summer yoga holiday on the beach in Corfu! Offering a beautiful yet tranquil alternative to the bustling, cosmopolitan beach of Acharavi, Almyros is a peaceful paradise escape, perfect for those looking to take a relaxing break from the hustle and bustle of everyday life. Just Relax is a Greek yoga retreat, which allows guests to unwind in its tranquil environment. We welcome couples; solo travellers and friends who'd like to combine their love of yoga with a sunshine holiday.
Located within the stunning Greek island of Corfu, our experienced and inspiring yoga teachers will challenge your mind and body, encouraging you to enhance your overall wellbeing through daily practice of yoga techniques.
With its rich, mountainous landscape, Corfu offers a beautiful view to its visitors. The Northern area of the island has preserved its natural and architectural environment, making it popular with visitors and locals alike. Dominated by mountains, the island has a never ending expanse of rolling hills and blossoming trees, bursting with lush vegetation. Coastal areas offer tranquil white sandy beaches, while the shimmering blue sea provides a perfect backdrop to the green Corfiot countryside.
Corfu's climate is another endearing feature of the island. Warm summers are relatively dry, with blue skies and a tranquil sea breeze, while winters remain mild with little rainfall. On average there are 3000 hours of sun per year on the island of Corfu, with an average daily sunshine amount of 8.5 hours.
The house is located right on the beach where you can spend your days chilling out in between the meals and yoga. The walk to the nearest town is about 1/2hr away, or an easy 10min cycle with the bikes we provide for free. In the town there is a supermarket, cafes and restaurants.
LAST MINUTE RETREATS IN CAMBODIA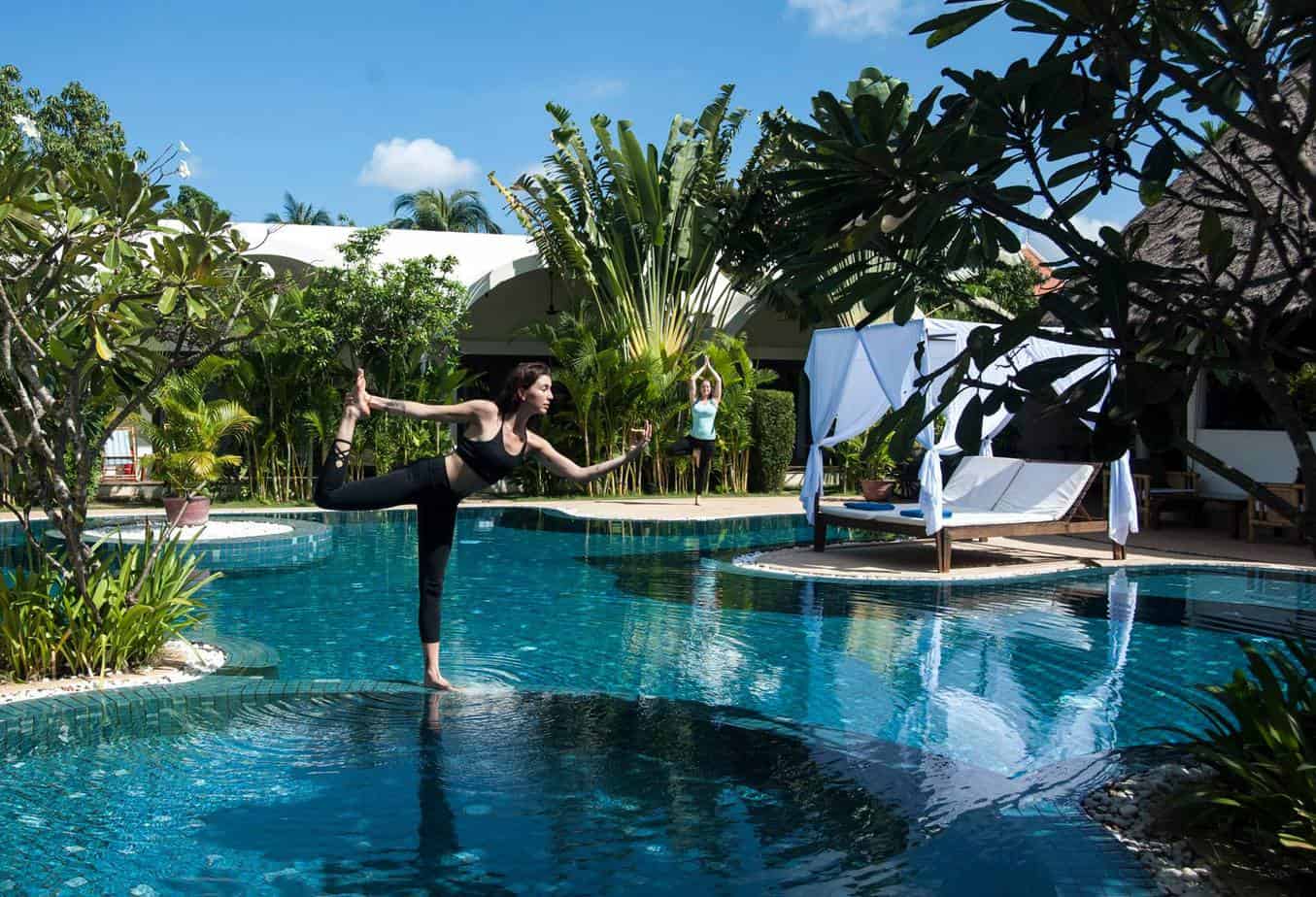 Tucked-away in a village within 5 minutes from the Old Market in the colonial French Quarters of Siem Reap, is the beautiful oasis that is Navutu Dreams. With 28 rooms and suites housed in low slung chalet on a hectare and half of gardens speckled with 3 swimming pools, it is the only upscale resort and wellness retreat in Angkor. This is where detoxing or a mini-break can easily be a part of a relaxing holiday highlighted with a visit to Angkor Wat which is a mere 30 minutes driving distance from the resort.
Navutu Dreams has a core team of seasoned wellness practitioners who have crafted programs designed to detox the body, the mind or both. Yoga classes are available three time a day, each day of the week. Private bodyworks, breath-work, yoga, meditation or even partner yoga sessions can easily be arranged. Traditional Chinese medicine is also available at the resort. Within its menu are services for acupuncture, shiatsu, cupping and auriculotherapy. Alternative healing is also readily on-hand. Reiki, Crystal Healing, Tibetan Bowl Sound Bath and the resort's signature BreathLightBliss which is a combination of these plus breath-work.
Destination-inspired activities also include forest bathing or the practice of ''Shinrin-yoku'' in a selected path at the Angkor Archaeological Park and sunrise meditation within the grounds of 9th century temple on a hill over-looking the Tonle Sap Lake.
LAST MINUTE RETREATS IN SRI LANKA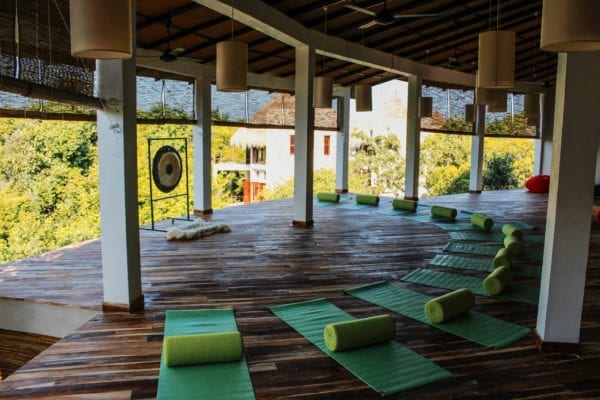 The Sen Wellness Sanctuary is a small, peaceful and modest retreat in a nature reserve set between a lagoon and the ocean in the south of Sri Lanka. It is the perfect place to immerse yourself in natural beauty and relax and rejuvenate your body and mind. The Sanctuary offers Yoga and Ayurveda retreats all year round and hosts detox retreats and special Signature retreats a few times a year. Founder Sam Kankanamge, is a world-renowned Osteopath who runs a clinic in London as well as hosting the signature retreats at the Sen Wellness Sanctuary himself.
We teach Kundalini Yoga and other yoga styles in twice daily classes that mark sunrise and sunset. The gentle rhythm of the sanctuary and the pared back approach and architecture of the place allow for a genuine retreat. The focus at Sen Wellness Retreat is on rest and connection with nature and oneself. The eclectic and fascinating selection of books available are perfect to fill your time between yoga, treatments and walks on the beach. You'll be encouraged to put away your devices as much as possible and allow for a digital detox too.
Our team of world-class osteopaths and yoga teachers as well as local therapists, skilful chefs and knowledgeable Ayurvedic doctor's wellness philosophy is to support all aspects of our guests, reminding the physical/mental/emotional/spiritual body to live in harmony as a whole. The Sanctuary programs are an integrative system of healing that blends advanced scientific principles of the west and ancient wisdom of the east. By treating each individual as a whole, the necessary changes can be made and long lasting results can be created.
We tailor our retreats at Sen Wellness Sanctuary to your needs, allowing you to have more control over how you enjoy your time. We offer twice daily yoga, meditation, Ayurvedic consultations and treatments, as well as osteopathy. Our retreats allow you to relax, rebalance and rejuvenate in a peaceful, healing environment in our natural sanctuary. With our retreat sanctuary in the mangrove forest by the beach, we invite our guests to reconnect with nature and feel the vital energy of Sri Lanka.