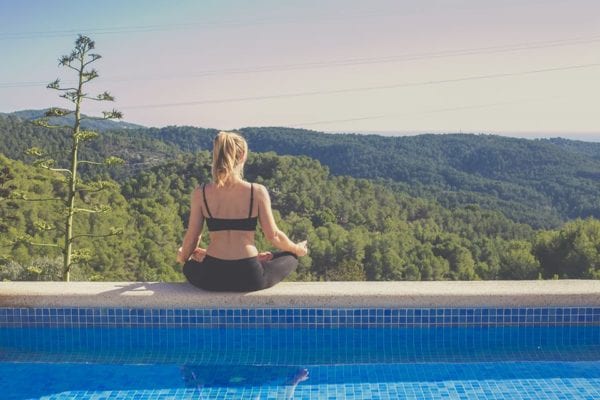 Feeling spontaneous or desperate for a healthy holiday to get you back into shape? Then pack your bags for one of these last minute retreats in Europe taking place over the next 12 weeks.
Dates: 30th March – 5th April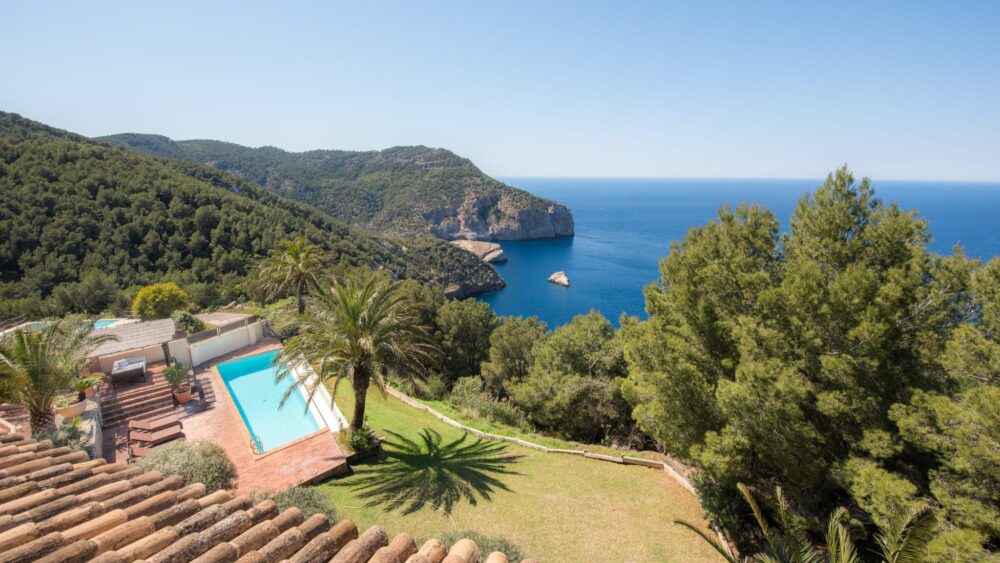 Set off for an exclusive one-week culinary journey guided by two exceptionally talented private vegan chefs. During a thoughtfully devised program filled with fun cooking classes and inspirational activities, you will learn how to practice mindfulness while preparing food and how to cultivate healthy eating habits.
This experience will allow you to explore and enjoy a variety of recipes and flavours from around the world, while practicing and applying health supportive cooking techniques and learning the foundational basics of the plant-based cuisine.
The week will welcome you with countless moments to disconnect and relax. Let time and space be filled with abundance, joy and harmony. Sink deep into the spirit of the island. Experience nature and inner peace, while gaining strength to chase your goals and bright future.
Our yoga, wellness and plant based cooking retreat is a unique program that combines the joy of eating and preparing exquisite plant-based food with yoga, wellness and health supportive activities, in a truly luxurious 5 star environment.
Dates: 30th March – 6th April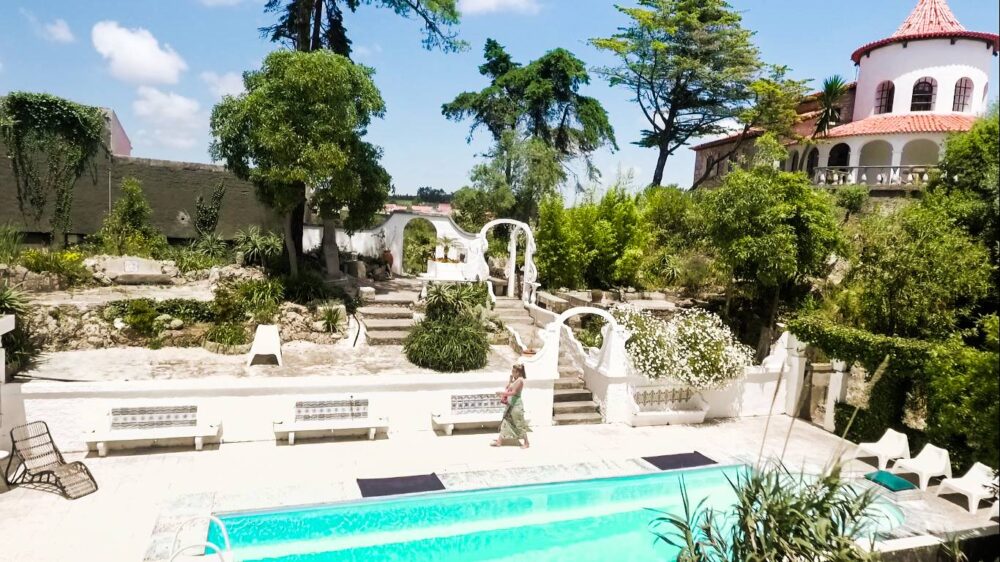 Join us on our yoga, fitness and adventure retreat in Columbeira for an invigorating and soulful week. This region of Portugal boasts some of the world's most beautiful and pristine beaches. Picturesquely draped across sandstone cliffs above the blue Atlantic, sunny Columbeira is popular with travellers wanting to remove themselves from city life and dive into natural beauty and culture.
It's equally renowned for spectacular ocean vistas and excellent seafood restaurants and is also a mecca for surfers, who come here for the great waves and camaraderie. Equally beautiful are the rolling hills and native farm lands where sheep make their daily strolls to the sounds of their own bells.
Surrounded by wineries and flower gardens galore, this area offers world class hiking trails that we'll explore on foot and on horseback!
The accommodations we select and the activities we curate may bring you out of your comfort zone, encourage you to face fears and look at how you show up to new and exciting challenges. We work hard, play hard and rest hard. We start to break through patterns that have kept us from our full potential, all while building real friendships for life.
This hybrid adventure is perfect for someone looking for an active retreat designed to help you focus on your fitness & wellness while enjoying much deserved down time.
Dates: 19 – 22 April, 22 – 26 April, 19 – 26 April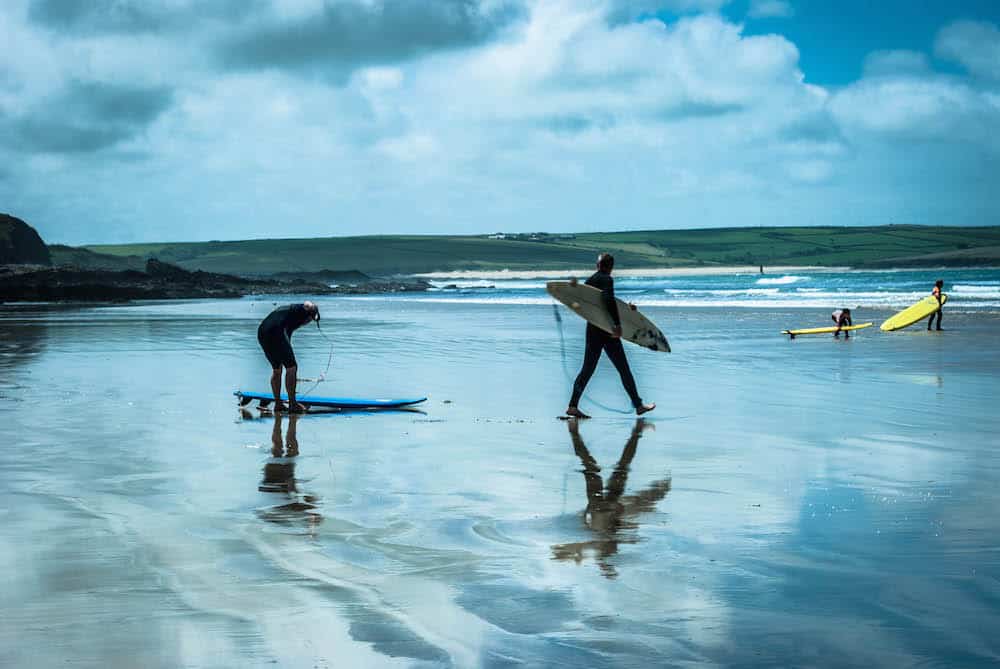 For a surf or walking adventure join us in Cornwall for 3, 4 or 7 nights this summer. We have returned to Cornwall after a break, and we are so excited to share this adventure with you.
We are located in St Agnes. This area is known for its outstanding natural beauty and from the TV series Poldark. Imagine a dramatic coastline with crashing waves and stunning beaches. Our yoga and surf retreats in Cornwall are very popular. Energise with 1.5 hours of yoga in the morning, and after brunch, the day is yours to be as active or relaxed as you like.
Try surfing, explore the gorgeous beaches nearby or treat yourself to a cream tea. Restore with 1.5 hours of yoga in the evening. Feast on a two-course healthy vegetarian evening meal.
Whether you are a surf pro, a yoga pro or a complete beginner at either, the combination of yoga with surfing will enhance your balance, concentration and flexibility. Helping you get up on the board and stay on!. If you prefer not to get in the water that is ok, this is also suited to people who prefer dry land and wish to enjoy the scenery.
Dates: 19 – 22 April (3 nights), 22 – 26 April (4 nights), 19 – 26 April (7 nights)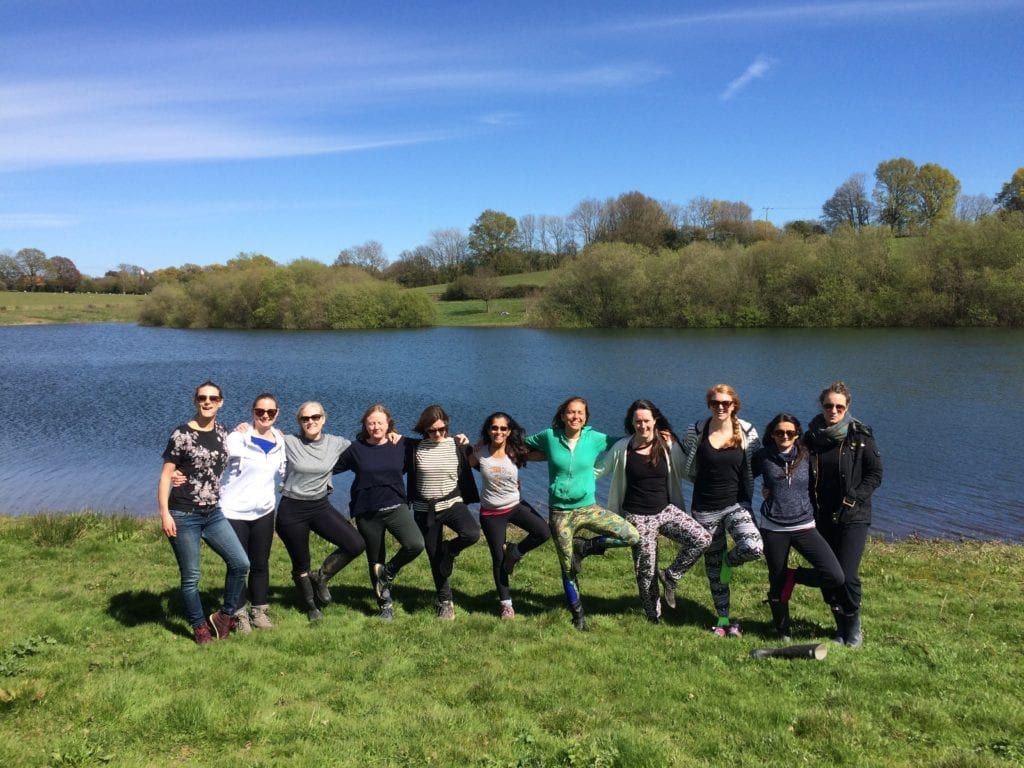 Come and enjoy an Easter yoga retreat over the weekend, the mid-week or the whole week at our Sussex retreat to re-energise and revive after a long winter.
Easter is a wonderful time to give yourself some well-deserved you time after being cooped up indoors during the winter months. The spring equinox has been and gone and the days are getting lighter and it's time to put that spring back into your step for a new and lighter and brighter you.
Allow the yoga to gently release any tension held in the body or mind from these colder and longer days and feel revitalised with a combination of yoga and meditation, delicious and wholesome food and invigorating walks in the stunning countryside.
Dates: 24 – 30 March / 31 March – 6 April / 7 – 13 April / 14 – 20 April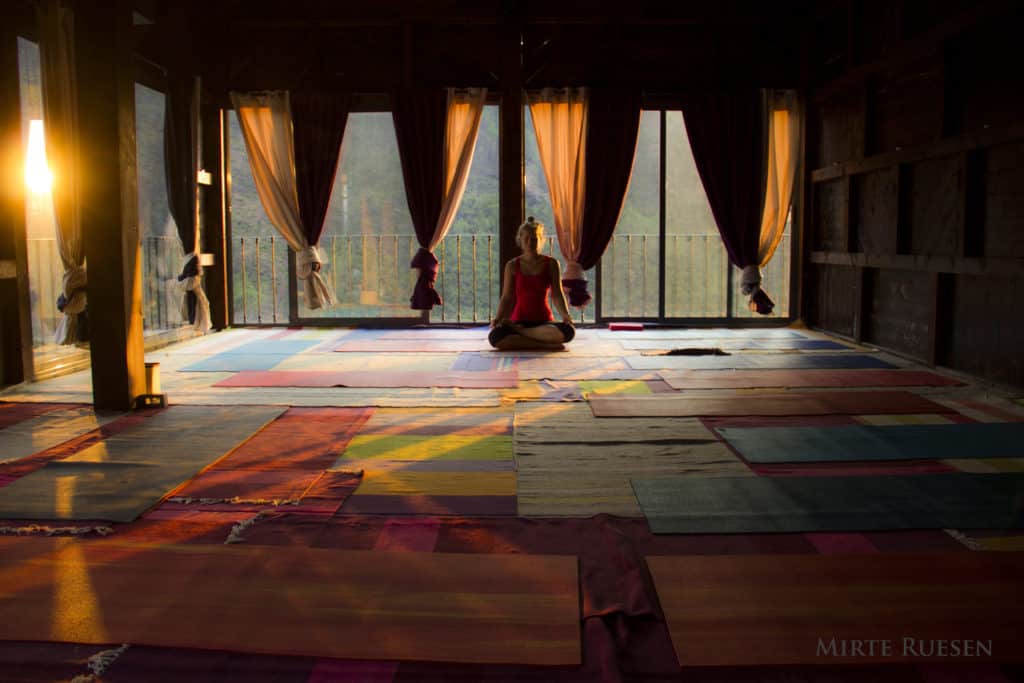 Being cared for on retreat in a family home; having a simple and comfortable space to rest; wholesome food to nourish; revitalizing mud for the skin; experienced therapists to ease away persistent aches and pains; good company with time for meaningful conversation; silence and opportunity for reflection; early morning walks and late afternoon swims; visits to remote country villages, sampling the local fair.
All of these things makes it just a little easier for those of us feeling stressed out and pulled in all directions, to feel restored. A retreat encourages us to foster expectations in harmony with our experiences so that a more peaceful or blissful state, contentment, can arise.
Our daily morning yoga classes are designed to challenge your strength, flexibility and stamina will be broken down into easily accessible steps so that the complete beginner along with the more advanced practitioner can both experience the contentment that yoga posture practice encourages.
This Dynamic and Yin Yoga inspired week is aimed at broadening our hearts, opening our hips, and finally lengthening our limbs and spine so that we may walk a little taller in our lives, contentedly guided by each and every moment of life and each and every breath.
Dates: 17 – 24 March, 24 – 31 March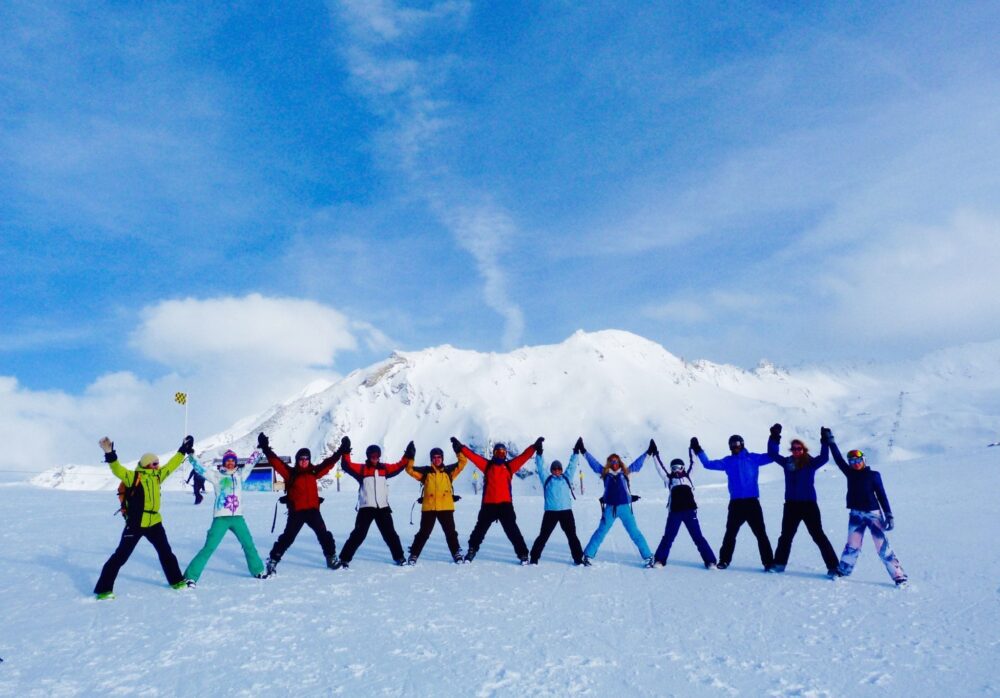 After running our yoga and skiing retreat since 2006 (our first ever adventure!) we know that the key to a fantastic ski or snowboard and yoga experience is; an equal emphasis on the yoga, the skiing/boarding along with plenty of relaxation too.
Alongside nutritious and filling Vegetarian or vegan meals, this unique combination is guaranteed to help you feel invigorated on the slopes helping you ski all day without feeling a lag of energy in the afternoon (this has been tried and tested!) and free from strain or injury if you haven't skied for a year.
Our ski area is La Rosiere, French Alps, which is joined with La Thuile in Italy making up the Espace San Bernado. It's a fun and extensive ski area great for all levels.
This yoga and skiing retreat is suitable all levels of skiers, La Rosiere is a great resort to learn and also for those who love off-piste. It is also perfect for intermediates as the ski area is large and you can ski to Italy for a bigger adventure! All levels of yoga are welcome in our yoga shala. Non-skiers are welcome there are plenty of activities on offer.
Dates: Weekly Saturday – Saturday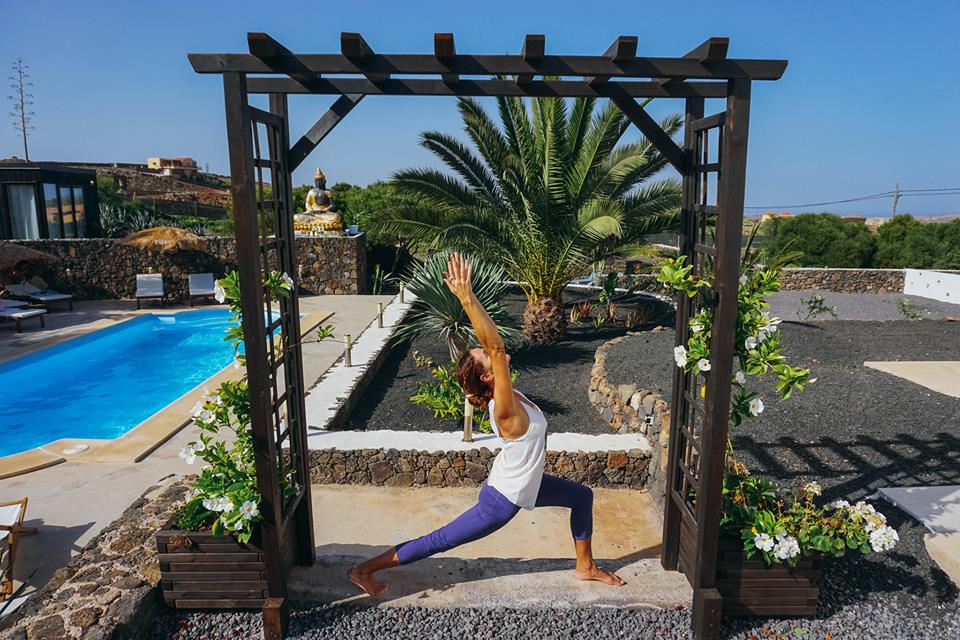 More than just a retreat, this is your journey. On the beautiful island of Fuerteventura, nestled amongst volcanoes, rolling hills and windmills, and with breathtaking ocean vistas, you'll find our yoga and pilates retreat.
Experience an incredible wellbeing holiday with a rejuvenating and unique mix of world class yoga and Pilates teaching and uplifting meditations, indulgent and relaxing therapies, scrumptious vegetarian cuisine, sunny days and starry nights.
Experience healing, strength and laughter all offered in harmony with nature, and nurtured by our compassionate team. Your vibrant new life is waiting. A bright, open wooden floored yoga shala is an inviting space in which to deepen your practice and offers a true immersion into mindful movement. We have a beautiful outdoor yoga deck overlooking the pool with vistas of the volcanoes and ocean. Pure bliss.
For the Pilates lovers, our apparatus studio allows you to schedule private sessions with our expert teachers, this careful one to one tuition allowing time to focus on your personal needs and to further elevate your personal practice
Dates: Open all year –  Flexible check in & check out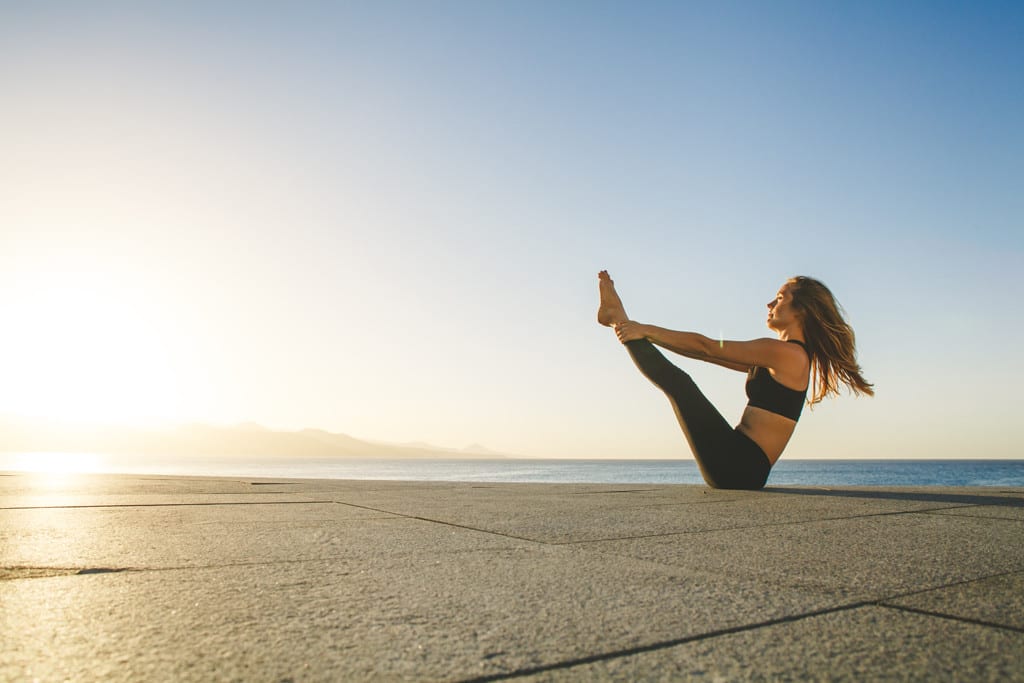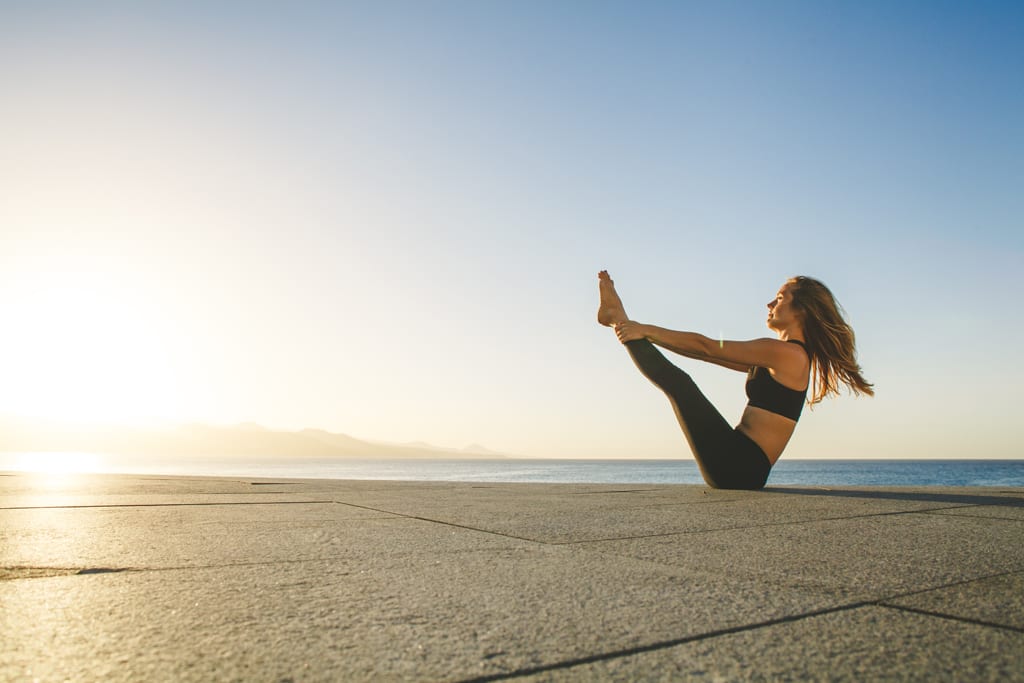 Join us for one of our yoga holidays in Las Palmas, a place known for its all year long summer, right in the beach promenade of la Playa de Las Canteras, a 12 kilometre beach which is considered one of the best urban beaches in Europe.
The Canary Islands are known for their eternal summer weather, so you can enjoy your holidays at the beach all year long. We want to give you the opportunity to let yoga be your daily companion, merge into the Canarian lifestyle, meet new people, connect to nature and have a time for yourself.
An invitation to leave your "musts" behind and just live your holiday as you please. Your non yogi partner will also have their place and you will be able to enjoy both your yoga practice and the pleasure of sharing. Because we believe that above all, the best way to be healthy is to be happy.
The area where we are located is very quiet, secure and warm, so you can have all the facilities of being in a city, but in a soft and calm atmosphere. Las Palmas is a charming city which still keeps its Latin American colonial influences, making it colourful and joyful.
It also has a lot of different kind of nice restaurants where you will be able to eat all sorts of food from all over the world. Our cute yoga studio is from 5 to 10 minutes walk from all our accommodations as it is the rooftop where we teach some of our lessons.
Follow our travel inspiration on instagram @soulseedtravel. Get in touch with one of our wellbeing travel advisors at retreats@soulseedmedia.com  to enquire about any of our last minute retreats.