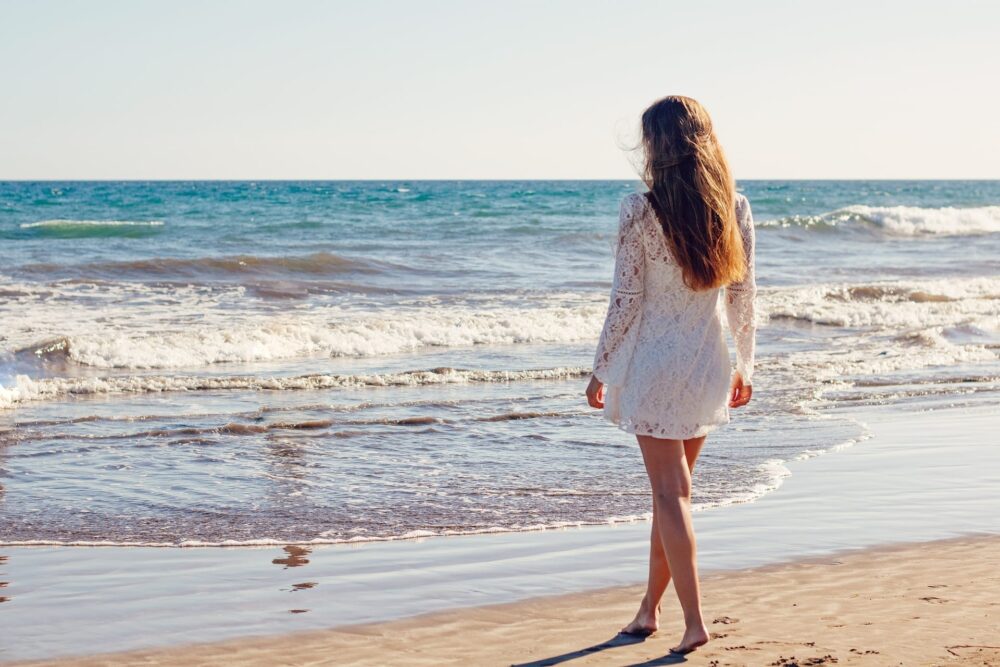 Give yourself a health boost on one of these short mid week or weekend wellness retreats and spa breaks. Perfect when you are time poor, need a holiday and some healing therapies to nourish you on every level.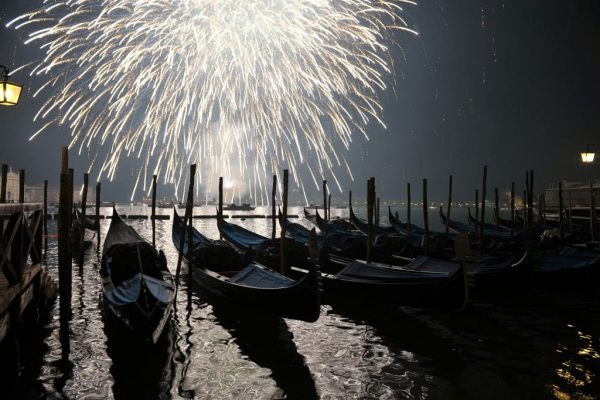 We're returning to our annual retreat in Venice, Italy – but this time to ring in the New Year! This enchanting city is the backdrop of a magical celebration – finding presence in each day and setting intentions for the year to come through daily yoga, creativity workshops, day trips, spas, and gourmet meals.
Come away with us for a week in the magical part of Italy known as Venezia! Venice is a place unlike any other in the world, and to see it is to transport yourself back to the days of Casanova, masked balls, and Carnevale. Oh, but there is so much more to Venice than what the usual tourist visit can offer. Our yoga retreat will allow for a deeper knowledge of Venice, its canals, and neighboring islands.
We're so excited to offer this retreat during a unique time to visit this amazing city – as it's out of the main tourist season so you can get a deeper view into the local life, as well as a chance to ring in the NEW YEAR in such a magical and inspiring place.
This is one of our continued collaborations with Julian Hyzler from EASEL&LENS to combine a look at creative focus with art projects in sketching and "ifonography" (smartphone photography) throughout the week.
Yoga and meditation classes will be held daily to prepare our bodies and minds to find the calm in the magic that is Venice – and then these art projects will help us find news ways of seeing – both yoga and art working together to find FOCUS in the many layers of history, water, and beauty of the Venetian landscape.
All levels are welcome, and participation is voluntary. Projects and classes will be offered as a completely exploratory, non-intimidating and personal experience.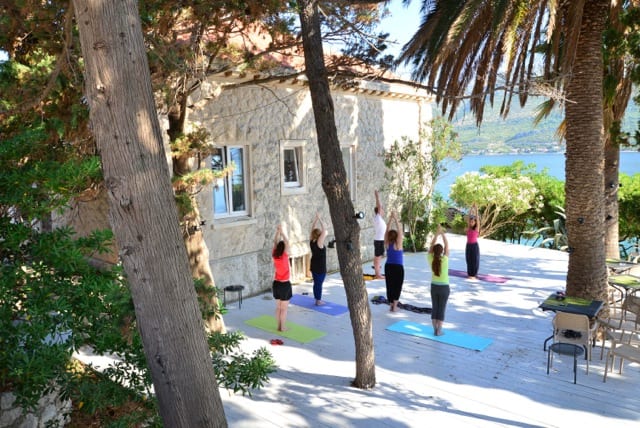 A relaxing, rejuvenating, and detoxing weekend wellness and yoga retreat by the sea. This is the perfect opportunity to refill and restore your energy under the Mediterranean sun surrounded by crystal blue waters, and bring your body and mind into balance with daily yoga classes, meditation and breathing exercises.
The extensive local knowledge of the retreat team ensures that you will enjoy the best authentic sights, flavors and experiences of Croatia. Located in the gorgeous and unspoiled location of the enchanting Korcula Island.
You will enjoy hikes through Korcula's lush and unspoiled wild fields, explore hidden bays of breathtaking beauty and experience an excursion to the magical natural park of island Mlijet, with its salt lakes, bicycle wine tour to the famous Croatian wine region on Peljesac and most of all to discover all the joys of Mediterranean and have a lot of fun in the process
The experienced team will provide you with personal services to ensure that your stay is comfortable, pleasurable, and ensuring that you will enjoy the most authentic sights, flavors and experiences of Croatia.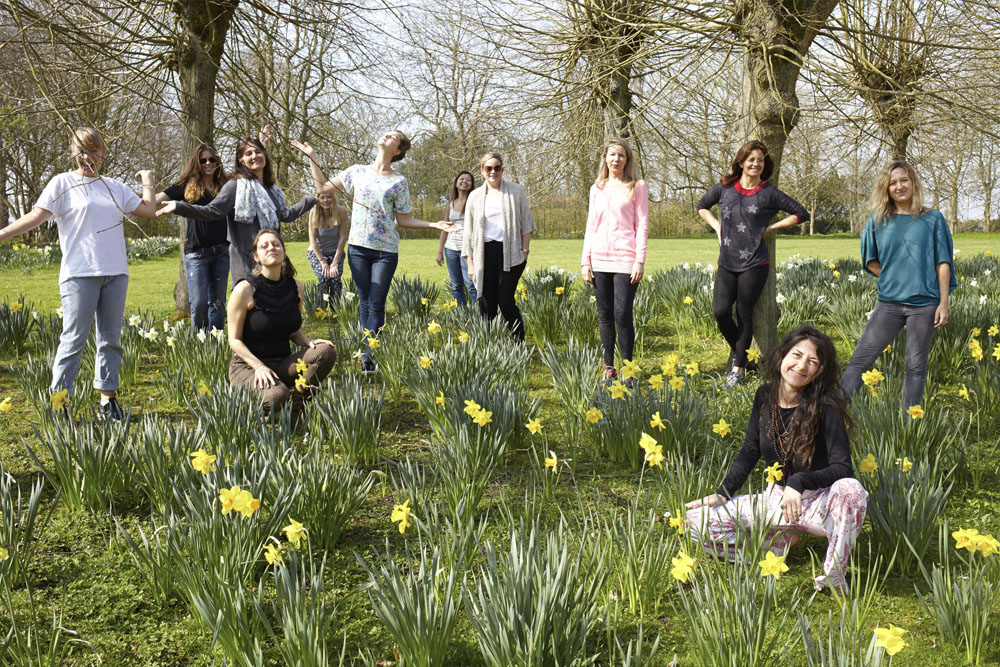 On our yoga and meditation retreat in Thrupp, Oxfordshire be prepared to switch off, let go and give permission to yourself to totally relax.
During Autumn the canal comes alive with dramatic colours and light, with the leaves falling and nature preparing for Winter. Stay in our gorgeous manor house and enjoy the peace that the meditation practices bring to you during the silent walk and in the yoga classes, and feel the body loosen and open up with the asana practices, shedding the Summer excesses in exchange for a more energised and lighter you.
Explore the local surroundings and enjoy being in the countryside away from the frenetic pace of life in your day today. Walk along the canals, into the surrounding countryside or hire a canoe and paddle instead! Enjoy a massage from one of our expert in-house therapists or take time to rest and just be.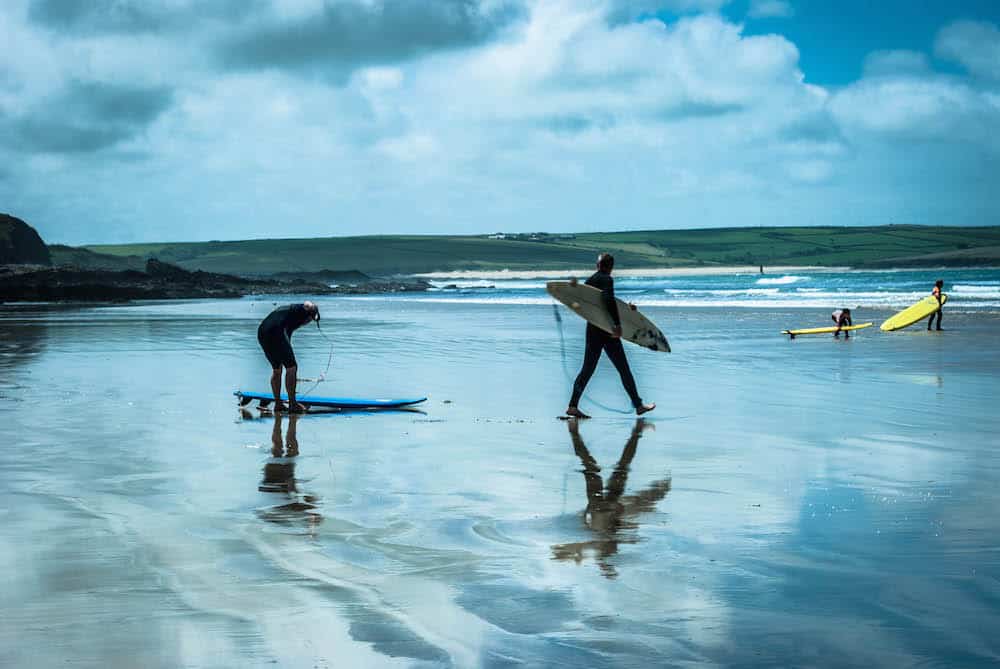 For a surf or walking adventure join us in Cornwall for 3, 4 or 7 nights this summer. We have returned to Cornwall after a break, and we are so excited to share this adventure with you.
We are located in St Agnes. This area is known for its outstanding natural beauty and from the TV series Poldark. Imagine a dramatic coastline with crashing waves and stunning beaches.
Our yoga and surf retreats in Cornwall are very popular. Energise with 1.5 hours of yoga in the morning, and after brunch, the day is yours to be as active or relaxed as you like.
Try surfing, explore the gorgeous beaches nearby or treat yourself to a cream tea. Restore with 1.5 hours of yoga in the evening. Feast on a two-course healthy vegetarian evening meal.
Whether you are a surf pro, a yoga pro or a complete beginner at either, the combination of yoga with surfing will enhance your balance, concentration and flexibility. Helping you get up on the board and stay on!.
If you prefer not to get in the water that is ok, this is also suited to people who prefer dry land and wish to enjoy the scenery.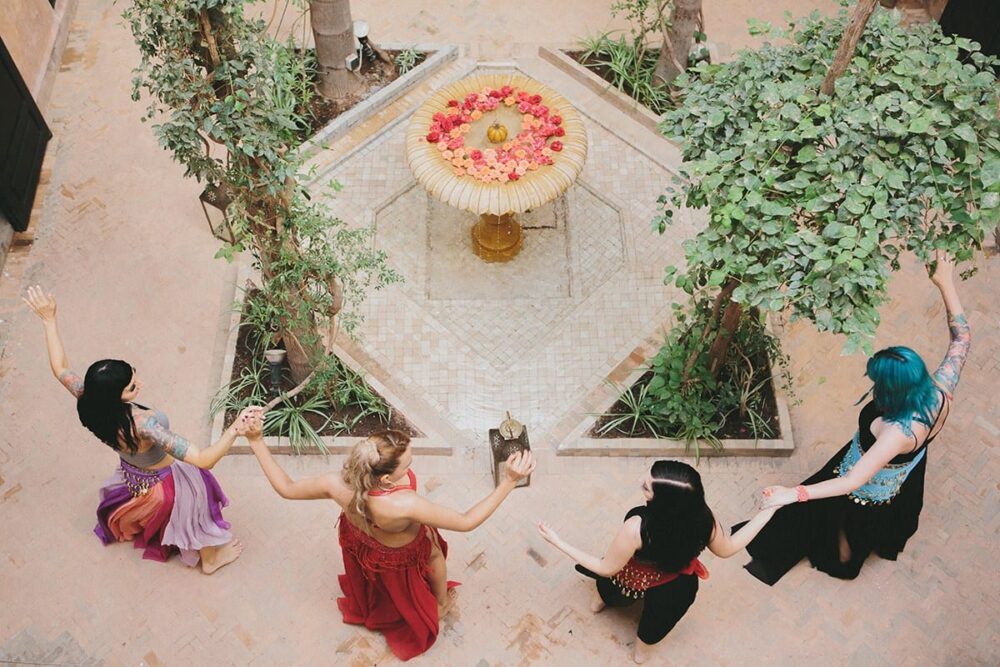 This is the ultimate Sex and the City Escape. It offers the opportunity to go away at any time you wish and to create your very own bespoke escape with a group of friends taking the entire riad exclusively.
The UK based owner, Lucia Silver, will work with you to design a program of perfectly balanced relaxing, adventurous and cultural activities that will nurture your body and romance your soul.
In Lucia's words, this is a "Gorgeous marriage of the radical self love we owe to our hard working-selves and the style, fun and cultural sophistication of Sex and the City". All you need to do is tell us what you need and want and leave us to do the rest.
Your only job is to get on a plane here and enjoy it. In Lucia's work as a red carpet and wedding dress designer in London, Brides tell her all the time that they can't find anywhere original or distinctive to celebrate their hen with their best girlfriends. Especially if they don't want it to involve stretch white limos, pink bunny ears and sweaty nightclubs.
Well that's no longer true! "Sex and the City" inspired and reminded us of the fun and importance of precious girlfriend time and Lucia wanted to create something really special at Dar to allow for just this. The perfect, exotic, beautiful place to explore and adventure, shop til' you drop and relax with your best gals.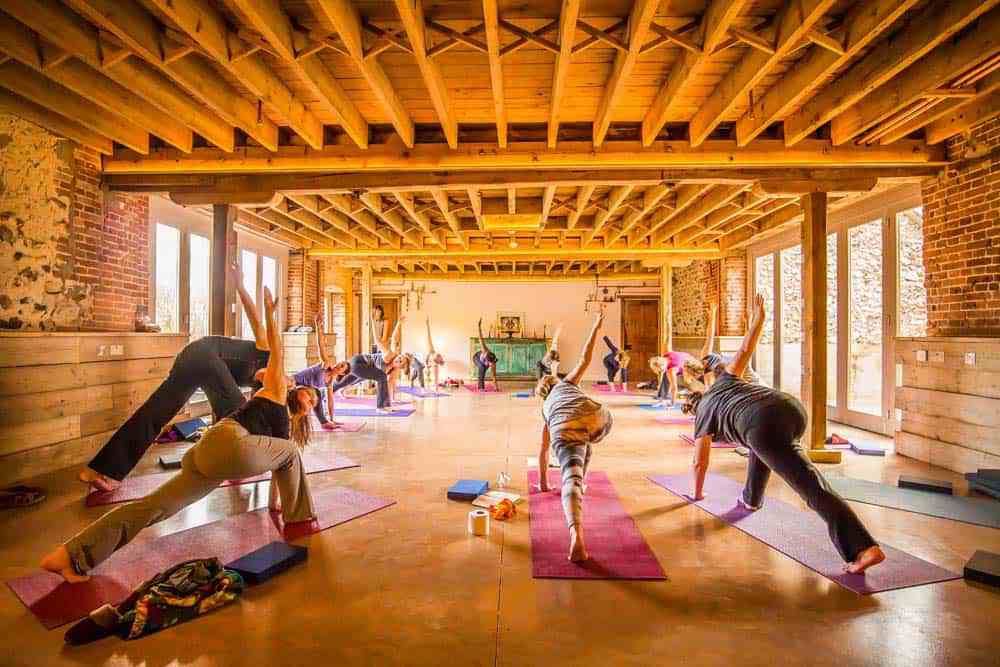 Join us for one of our Bank Holiday Weekend Wellness, Yoga and Meditation Retreats in Norfolk. Held at our stunning barn venue set in private grounds, with opportunities for wild lake swimming, exploring the Norfolk countryside, and experiencing all that Spring and Summer have to offer!
Enjoy twice daily yoga, with a dynamic focus in the mornings and a restorative focus in the evenings, delicious home cooked vegetarian brunch, lunch and dinner, meditative practices, holistic treatments, guided walks and more. Holkham beach is nearby for those who would like a beach day in our free time! Leave feeling a lighter, brighter and a more energised you.
This retreat is suitable for anyone who'd like a weekend away with wellness, healthy food and Yoga. Beginners are welcome as well as all ages.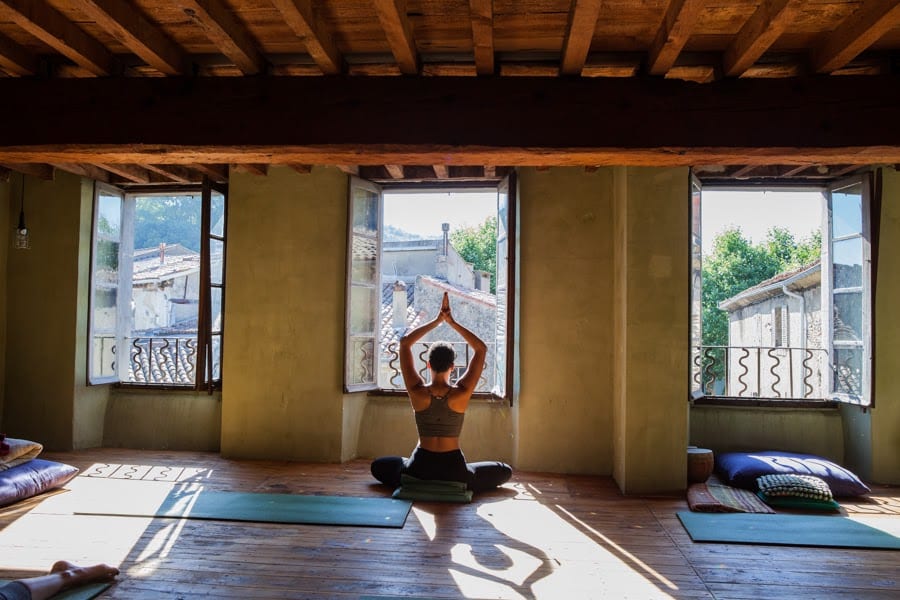 Take a 4 night weekend wellness retreat at the award winning Yobaba Lounge to re-establish a rich, soulful connection to your yoga and meditation practice. Located in a picturesque medieval village in the southern French Pyrenees, the house feels like a temple, the rooms are large and stylish.
The gourmet vegan food has been described as sensational, outrageous, alchemical, the best ever, and more. It is often raw, always free from dairy, meats, gluten, and sugar. The food supports the practice and quickly rebalances digestion.
Retreat facilitator Gertrud shares her practice of Embodied Meditation, which is the yoga of breath, mindfulness and movement. Without excessive effort, the practice strengthens your core, legs and hips, tones your parasympathetic nervous system and sets alight your inner space.
There will be periods of free time each day, which gives you opportunity to just relax in the walled garden, pamper yourself or explore wild swimming in nearby lakes and rivers. The Yobaba Lounge team will look after all your practical needs whilst you let go and spend time with yourself.
The retreat is intended for all those in need of rejuvenation, rest and relaxation, and those who are seeking a more mystical connection to their existing yoga and meditation practice.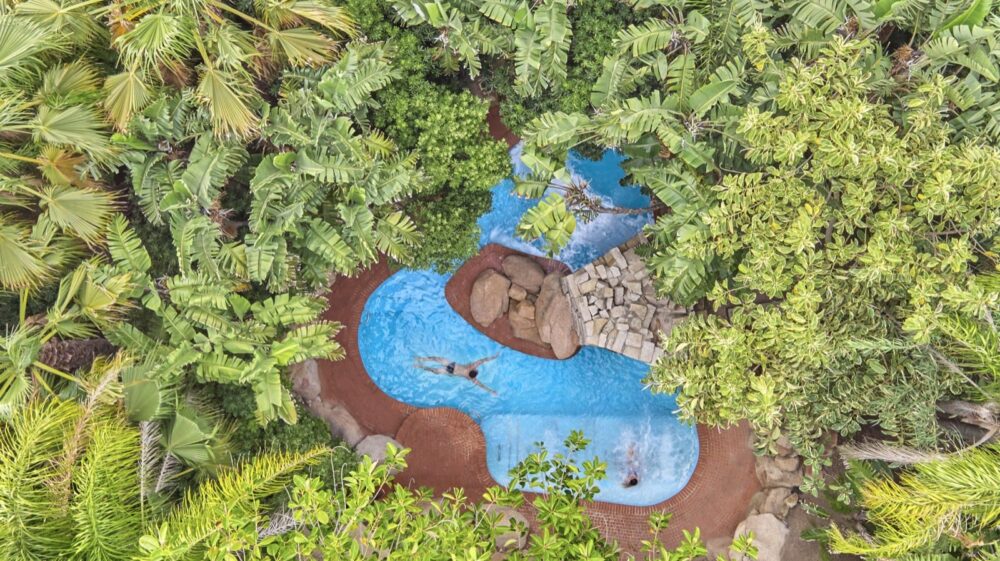 Beyond the Thalasso SPA and pools, this wellness resorts all-encompassing approach to health and fitness includes a sports medicine centre, cosmetic medicine centre and extensive offering of sport, training, spa therapies, healing treatments and personal counselling services.
It is well known for having revolutionised the world of thalassotherapy, creating a totally original and extraordinarily effective method for detoxing, rejuvenating and improving the body.
The resort is set in 120 acres of beautiful gardens on the white sandy shores of the Mediterranean and sheltered by the mountains, Sardinia's sub-tropical climate enjoys 300 days of sunshine every year. Tailor made wellness programmes are available: Anti-Ageing, Thalasso Detox, Stay Healthy and Weight-loss plus a daily activity and fitness schedule.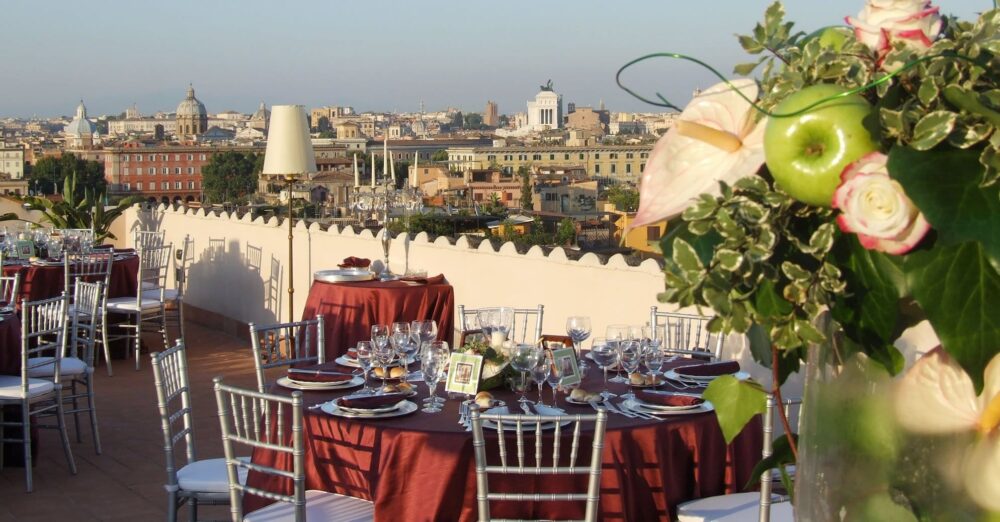 Join us in the 'Eternal City' for a luxurious weekend yoga retreat in Rome. Picture velvet nights and candy coloured vespas zipping down cobblestone streets. Imagine coins tossed in fountains and taste melting mint gelato under a glistening sun. Envision yourself leaning over the balustrade of ancient bridges and peering into tiny osterias tucked into fragrant alleyways.
Perhaps Rome is an eternity, and so we are drawn to the one place where we can abandon ourselves to the art of il dolce far niente – the sweet pursuit of doing nothing.
Prepare to be enamoured as we take you on the ultimate all-inclusive Roman yoga holiday. Our home will be the luxurious Donna Camilla Savelli Hotel, a baroque jewel that sits on the lush Janiculum hill. Built in the 17th century by famed architect Francesco Borromini this treasured dwelling was once a convent commissioned by a noblewoman.
History hides in every corner here – from Renaissance paintings to coffered ceilings, and antique wooden doors. Inviting us to take a break from the hurried life, is the stunning and secluded cloister, now a garden brimming with planted herbs and rose bushes.
While the terracotta rooftop terrace provides us with unparalleled views as we connect to the intimate expression of body and spirit during our morning meditation and yoga classes.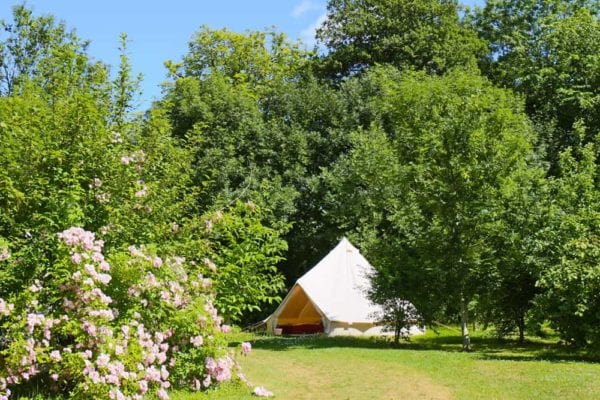 Join us for our renew and restore yoga weekend as we welcome the return of the light and embrace the early signs of spring. While winter is a time to conserve energy and reflect inwards, spring is a time of regeneration, new beginnings, and a renewal of spirit.
Through the time-honoured practices of meditation and yoga you will get to step back and immerse yourself in the natural surroundings of North Norfolk as it springs back into life. With space and time to relax in the beautiful walled garden and connect to Spring's wood element with silent walks through the Hall's grounds and beyond.
Staying 3 nights in the West wing, Wiveton Hall is a dreamy, flint-faced, Jacobean manor house. It dates back to the 17th century and is situated on the North Norfolk coast between Blakeney and Cley-next-the-Sea.
Apart from the beautiful setting on the north Norfolk coast, being a short country walk away from Blakeney and the cosy open fires of Wiveton Hall's West Wing we have the added bonus of our host being a National Treasure. Desmond, famed for his star role in the BBC's Normal for Norfolk, is a charming presence adding a little fun and spice to the proceedings!
Spa & Wellness Hotels
Mandarin Oriental, Marrakech is set among 20 hectares of landscaped gardens filled with the scent of 100,000 roses, with the snow-capped Atlas Mountains providing a stunning backdrop.
The Wellness Programme is offered in partnership with certified iridologist, detox expert and health practitioner Jennifer Thompson, while the four-day Yoga Retreats are available every weekend during November.
The wellness programmes are designed to restore and strengthen the immune system, encourage healthy eating and inspire guests to lead a more balanced, energized and joyful life.
Guests will be served delicious, high-fibre, gluten-free vegan meals, as well as fresh juices specially formulated to stimulate detoxification and increase energy levels.
An opportunity to unwind, reflect and view life from a fresh perspective, the programme reconnects guests to the five pillars of optimal health: mindset, nutrition, hydration, activity (exercise) and rest.
The yoga retreats will enable guests to experience complete serenity. Each four day retreat provides luxury accommodation, yoga and meditation classes, restful massages, and exquisite healthy meals.
In addition to yoga and meditation sessions led by an experienced yogi master, the four-day programme features wellness experiences, such as speech and meditation circles. Nutritional dining includes detoxifying breakfasts and lunches, and an Ayurvedic dinner created by the resort's Executive Chef. Special treatments and massages are available upon request at The Spa at Mandarin Oriental, Marrakech, for an additional fee. Read reviews.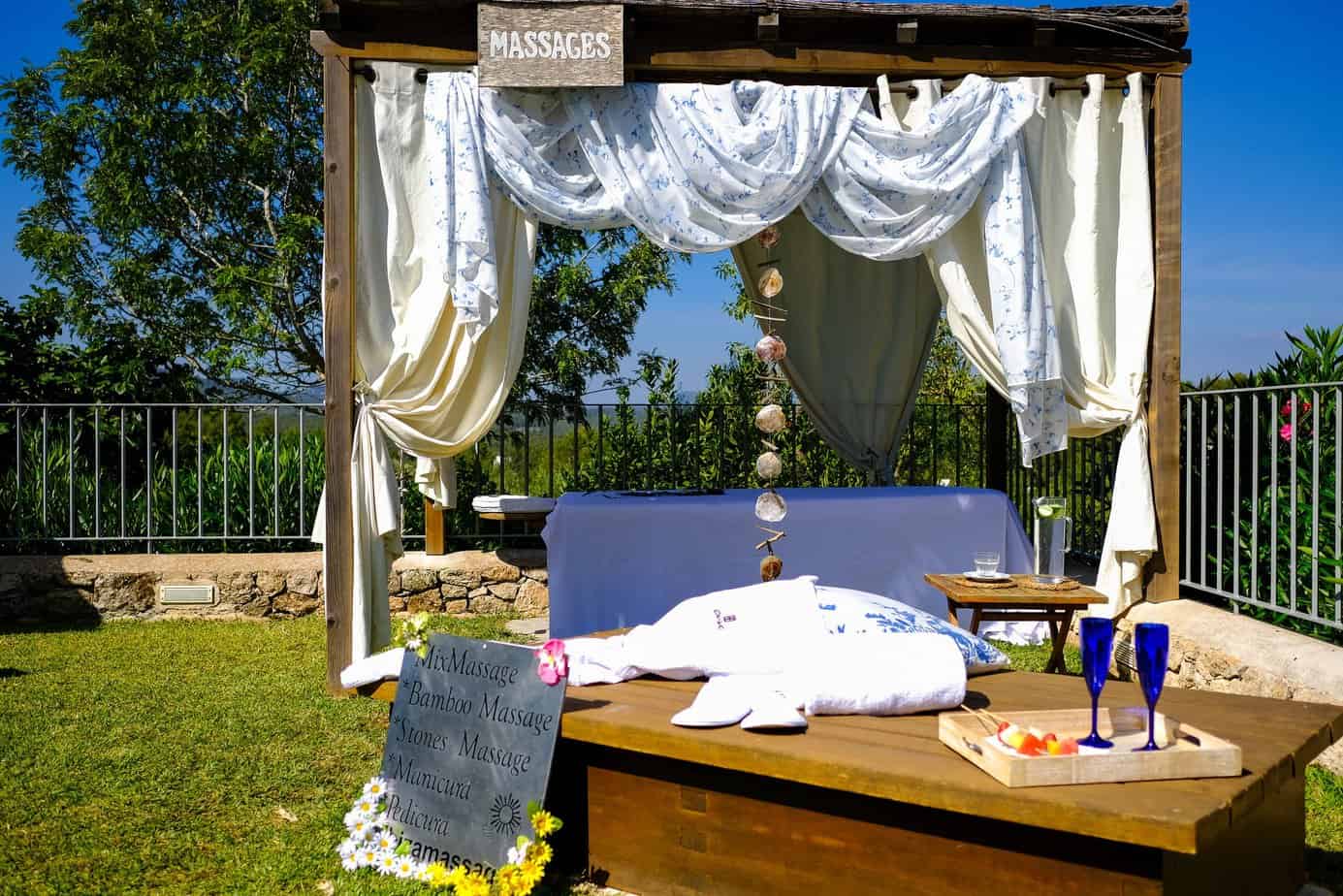 Immerse yourself in the Ibizan countryside at Can Lluc agrotourismo hotel, an calm oasis where you can enjoy beautiful sunsets from the viewing platform, siestas beneath the carob trees, a dip in the pool and nights beneath a thousand stars. Choose a Stay Healthy or Weekend Wellness Yoga package, to help you relax and indulge in some pampering with a massage in the zen garden besides the breathtaking pool.
With only 20 rooms, this is a boutique style wellness package where you will be well looked after by the family owners and wonderful staff.
In the evenings you can choose to eat at the on site restaurant that attracts many locals and serves home grown, organic and locally sourced food and wine from their own vineyard. Or if you want to head into Ibiza town, it's only a fifteen minute drive away so you never get that feeling that you are somewhere completely remote and in the middle of nowhere! A peaceful nights sleep followed by a deliciously healthy breakfast in the morning is guaranteed.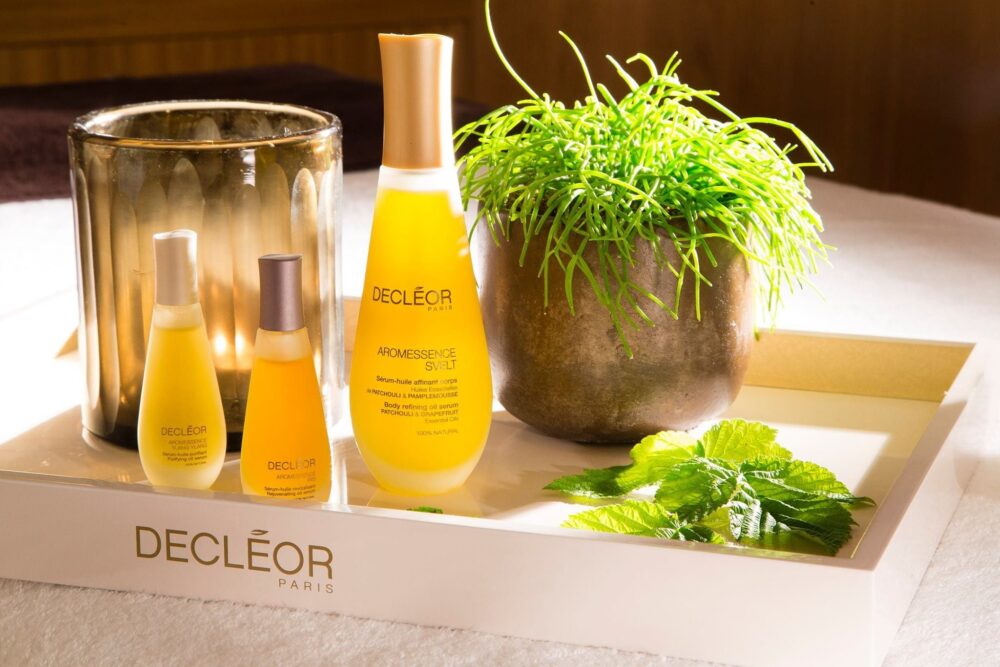 As the former home of a family who once played a significant part in the artistic community of the Left Bank, the Hotel Monge, in the heart of the 5th arrondissement of Paris, has always been an address of prestige and significance in the Latin Quarter.
This charming 4-star hotel reopened in 2016 following a complete renovation. The new décor of the establishment and its 30 bedrooms is largely inspired by the district in which it stands; a district that evolved in close harmony with the world of books.
So, naturally, the design of the décor offers numerous nods to the literary Paris of Saint-Germain-des-Prés and the neighbouring University of Paris, known as the Sorbonne, as well as lithographs and souvenirs of journeys emblazoned with poetry and honouring the flora and fauna of the nearby Jardin des Plantes.
The interior design, created by Marie-Agnès Louboutin and Patrice Henry, has been modernised while still preserving the considerable charm of the bourgeois houses of the 19th century. Here you will find interlocking salons, mouldings, Hungarian point parquet flooring, fireplaces of Carrara marble, exquisite furniture and tropical themed wallpapers from the Maison Deyrolle.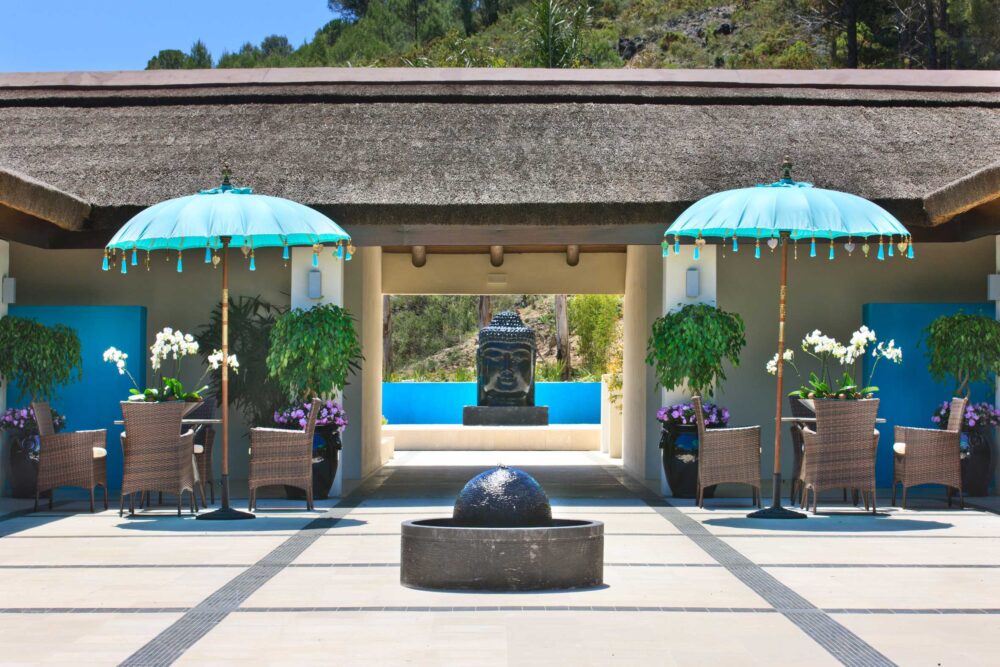 Shanti-Som wellbeing retreat is nestled in the midst of nature surrounded by the Sierra de las Nieves Nature Park and Biosphere reserve and has been carefully constructed respecting and incorporating local materials as well as following the guidelines of Feng-Shui. On arrival you will be greeted by a huge Buddha lying on the roof. Shanti Som is a haven of tranquility, surrounded by acres of luscious land pine, almond, lemon and olive trees.
You will wake up each morning to the blissful sounds of the wildlife and water from the stream, waterfalls and fountains of the retreat's Oriental gardens, rather than an alarm clock to get your body in natural harmony with natures rhythms. And you will leave the retreat feeling rested and re-nourished on every level. Read reviews.
You can indulge in all kinds of relaxing diversions here at the Scarlet – including cliff-top hot tubs, a natural reed-bed swimming pool and an Ayurvedic inspired spa. The hotel has been designed so that almost wherever you are, you can enjoy far-reaching views of the beach and sea beyond. A balance of light, airy spaces with cosy, private areas which allow you to mix with our other guests or enjoy peace and solitude.
The stunningly appointed bedrooms and suites feature free standing baths, walk-in showers, sea views, private gardens, terraces or private rooftop sitting rooms. The Scarlet offers you serenity, a chance to escape from life's fast pace, slow down and truly enjoy nature, great food and a warm welcome. With its luxury tented treatment rooms lit by lanterns and its far-reaching views over Mawgan Porth Beach to the wild Atlantic beyond, the Scarlet Spa is essentially a quiet, contemplative, almost spiritual place.
The focus of their spa is on your holistic wellbeing and the nourishment of your mind, body and soul, drawing on the wisdom of Ayurveda and a distinctive Cornish twist. You might want to slather yourself in rich mineral mud in our rhassoul, experience a traditional bathing ritual in the hammam, or try your hand at massage guided by one of our therapists. Outside, a cliff top hot tub invites you to stargaze or storm watch, and our natural chemical-free pool, cleaned by reeds, beckons you into the water. Read reviews.
The hip and modern lobby of the CitizenM Hotel reminds its like something out of the front cover of Time Out Magazine – palettes of red, black and white. A glossy mountain bike hangs behind the reception desk and a postbox red statue of liberty stands in the garden. Floor-to-ceiling bookshelves showcase an eclectic mix of funky art and eccentric objects from around the world.
Designed by concrete architects, there are lots of outdoor areas to relax or work in, including a ground-floor courtyard with cascading greenery and beautiful lanterns. The pod like and space-aged designed rooms are high tech and come with tablet storing DJ-curated playlists, customisable light settings and remote-control blackout screens.
The wraparound rooftop terrace on the 22nd floor is an Urban Oasis with wooden ceilings, plants, picnic tables and green sofas. There's also a basketball court-inspired gym which features floor-to-ceiling windows and an outdoor yoga terrace. A perfect hotel for the fitness fanatic and wellness traveller where you can still start the stay with a yoga class. Read reviews.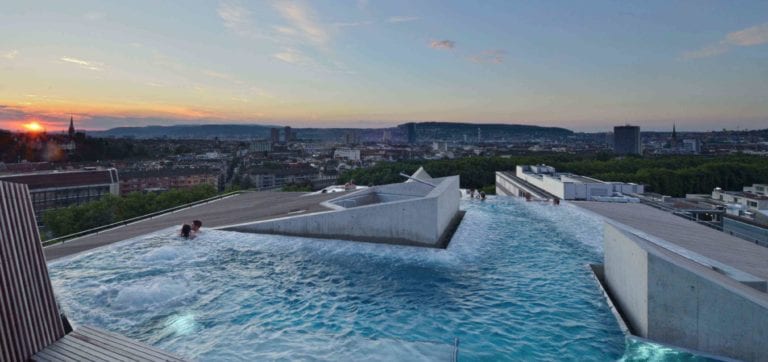 Staying where beer was once brewed: The B2 Boutique Hotel + Spa in the former Hürlimann brewery is a surprising and unusual city hotel. Take a weekend wellness retreat  in the middle of Zurich, which you will remember for many reasons, including its architecture, which creates an exciting bridge between Zurich's industrial history and urban design.
The individual design and selected materialisation of the stylish rooms and suites, the Wine Library with 33,000 books and unique chandeliers made from original Hürlimann beer bottles – the ideal place to enjoy, read, work in peace and still in company and not forgetting the spa and thermal bath, which offers a wellness experience for all senses, from the centuries-old brewery vaults in the cellar to the infinity rooftop pool overlooking Zurich.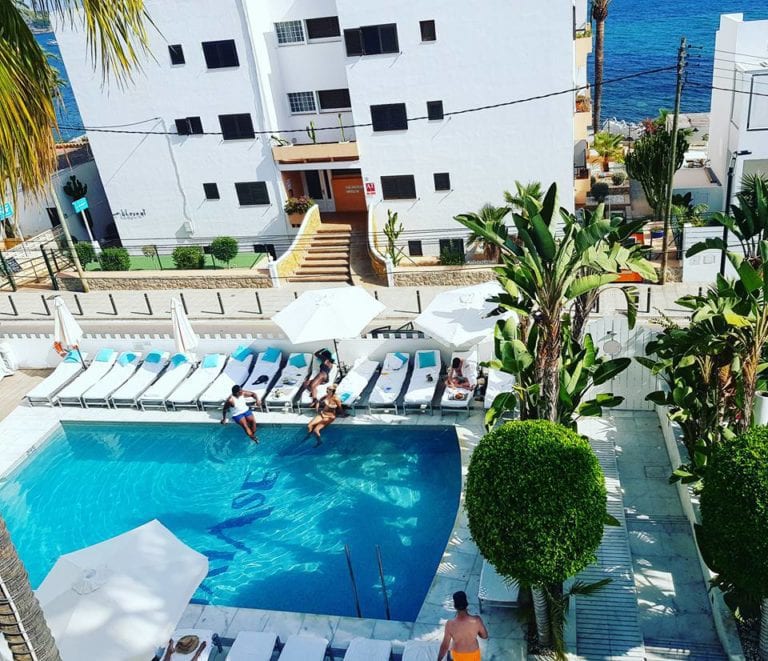 Everything about the Art Deco 1940's inspired interior at the MiM Es Vive Hotel, Ibiza is plush, luxurious and comfortable. The hotel was crowned 'Europe's Best Hotel Interior' and the 'Best Designed Hotel In Europe Under 200 Rooms' at the International Property Awards.
What used to be the former nightclub inside the hotel is now a Swedish style spa called Virtue. They've carefully chosen some excellent therapists and there's a sauna, steam room and jacuzzi which can only be booked privately.
On the wellness menu there's the Virtue Escape package (approx. 4 hours, €220) which includes a full body massage then a facial followed by a deluxe manicure and pedicure. Whilst your nails are drying you are served a detox juice next to the pool.
The 'Wellness Weekdays' package, includes two nights along with a complimentary full body massage, and full access to the Virtue Spa wellness area. Read our review.
Discover the best roof top in Paris that you can have from your room at the Eiffel Blomet spa hotel. It seems big enough for at least 50 people but also discreet enough for one or two should you prefer a more intimate sun setting experience with fantastic city views.
We like to share our top secret spa hotels with you, as you are not likely to come across the hotel simply by walking past it. You will find it in the vibrant 15th district, only a 15-20 minutes walk to the Eiffel tower but away from the maddening crowds and tourists. Striking the balance between business and leisure is quite an art form and the Eiffel Blomet does a good job to please the two types of clientele.
With the wellness traveller in mind, in the basement you will find the swimming pool, gym, sauna and hammam. Make sure you book one of the gorgeous junior suites located on the 5th floor during the summer months when you could spend the whole day admiring the views and topping up your tan (after your fitness work-out and swim of course). Read reviews.
Finally, a brand new spanking five star spa hotel that is completely dedicated to fitness and wellbeing without compromising on luxury and style. Located at the heart of the 9th district of Paris, between Montmartre and Pigalle, the Parister opened its doors in September 2017.
Expect beautifully designed rooms, a huge king size bed with velvet pink and blue cushions, Nespresso coffee machine, Marshall bluetooth speaker, and heated mirrors and environmentally conscious products from Zenology in the aquamarine coloured bathroom.
In the basement of the hotel there is a proper gym and swimming pool, in collaboration with CYD (conquer your day) you choose from a daily schedule of fitness, yoga and bootcamp classes starting from 7am and taught in small groups.
For a post work-out treat, luckily there's the spa to relax in and have a stress busting massage, choose from the signature Parister – an awakening of a psychocorporeal consciousness, deep tissue, ayurvedic or shiatsu. We personally recommend the tried and tested ayurvedic massage to help calm the mind as well as nourish the body. Read reviews.
A hotel with many faces, originally the Belle Epoch of Paris, a public bath house built in 1885 by the noble Guerbois family and frequented by French novelist Marcel Prous, and then later in life, circa 1978, became the legendary nightclub and celebrity hangout, Les Bains Douches, who's famous guests included Mick Jagger, Jonny Depp, Kate Moss and Jack Nicholson and where David Guetta was the resident DJ.
The lovingly renovated building and interior design (courtesy of local interior architecture firm, RDAI and designer Tristan Auer), really have that extra wow factor. Every detail has been beautifully designed and perfectly rendered. Truly luxurious but at the same time ultra contemporary and essential. Read reviews.
Located in the heart of the 2nd arrondissement just steps from he former Bibliothèque Nationale de Richelieu and facing one of the most charming squares in all of Paris, the Square Louvois is a modern, elegant and charming hotel. The rich petrol blue, and metallic copper colouring palette that is prominent throughout feels chic and stylish. The designer Leslie Gauthier has managed to blend luxury with its authentic 19th century Haussmannian features very well.
It's a good sign when you see guests relaxing in the lounge area looking right at home, especially when they are serving complimentary afternoon tea. It's clear from the clientelle that all types are welcome – business, families, couples, and individuals.
It's a dog friendly hotel too if you are travelling with your most trusted companion with you. There's a swimming pool with hydro-massage bench in the basement under the hotel's natural stone vaults, and a small but well equipped gym. Beauty treatment and massages are available to book and can also be provided in your room. Read reviews.
If you are looking for something completely unique, we can create a tailor made package for you. Get in touch to check availability and special offers.
Having trouble choosing your weekend wellness retreat? Email us at retreats@soulseedmedia.com and we will help you find and book your perfect retreat. Pack your bags and book your flight!