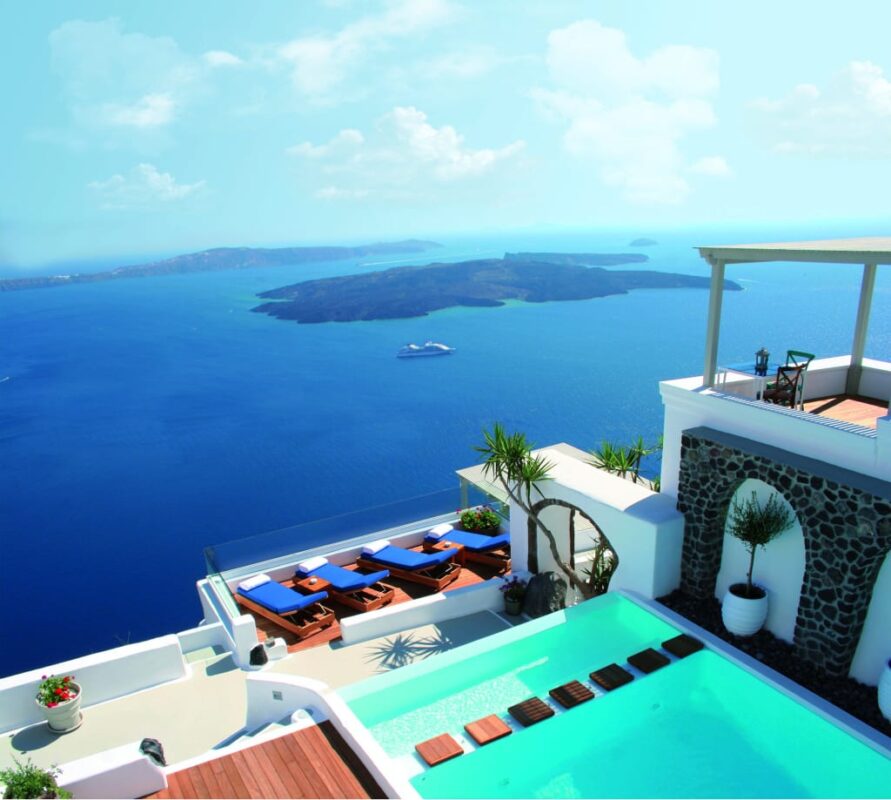 Here's the Soul Seed Travel Guide to the best wellness retreats in Greece. Escape to some of the most breathtaking Islands, away from the tourist crowds where you can practice yoga, pilates, mindfulness and meditation against a backdrop of the beautiful Mediterranean sea.
Receive a complimentary gift when you book direct through Soul Seed Travel, contact retreats@soulseedmedia.com to book.
The Best Wellness Retreats in Greece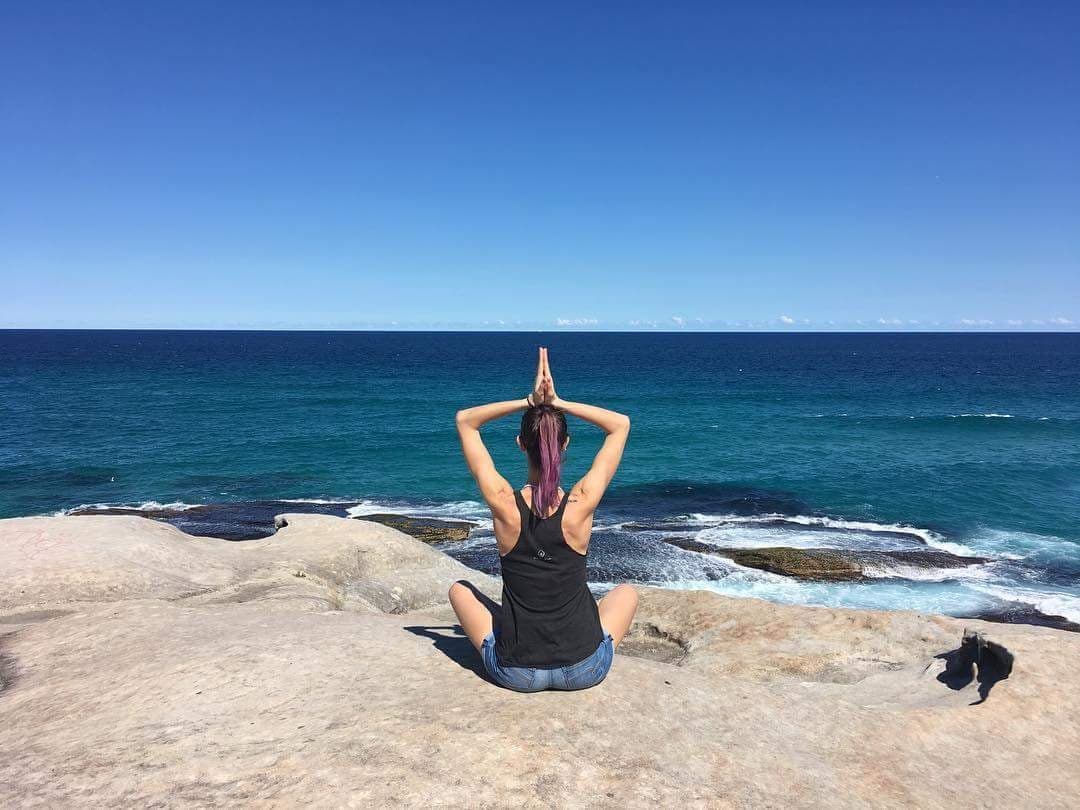 Are you looking for a get-away from the everyday routine in exchange for self-discovery and adventure?. Our rediscover yourself retreat hosted in Greece this summer has all you need to reconnect to that spark within your true self.
Enjoy 10 nights in the morphological region of Leondio (just a 3 hour bus ride from Athens) and immerse yourself in yoga and meditation on the beautiful beach, two day trips, to Nafplio and Argos), self-care and rejuvenation.
Our rediscover yourself wellness retreat is led with the intention of adventure, self-love, and spiritual growth, explore the wonders of the world, create life-long relationships, push yourself to new limits, grow in your yoga practice, cultivate more love & compassion, gain a deeper sense of mindfulness and get yourself from a state of Balance to Bliss.
Come join us in the wonderland that is Greece. Fall in love with its beauty, as well as with yours.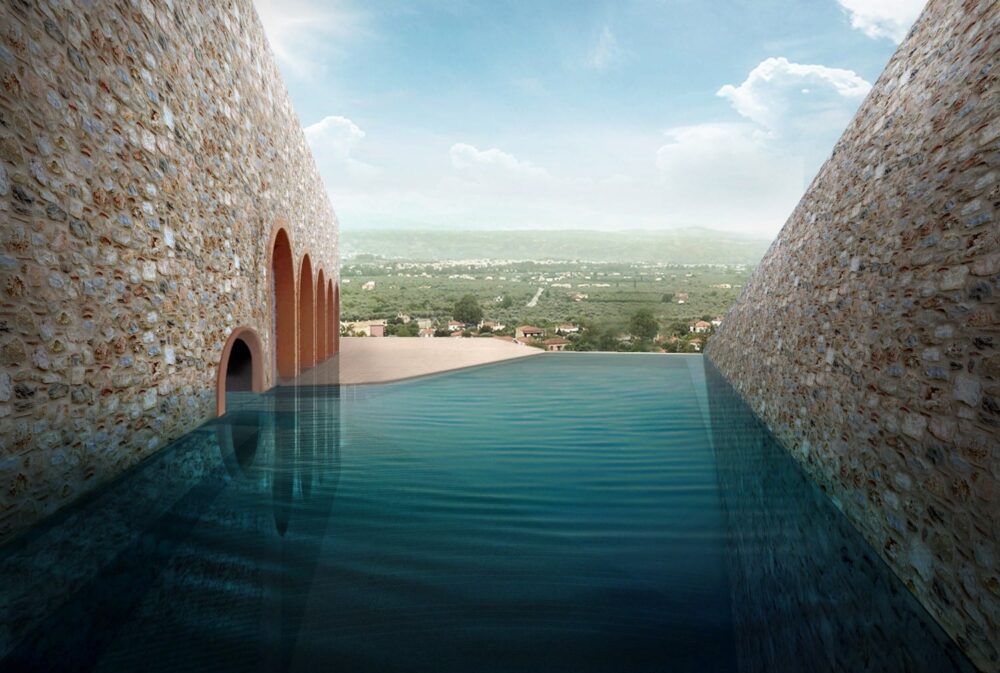 The Euphoria Emotional and Physical Transformation Retreat is our signature intensive retreat and aims to improve your overall state of emotional wellbeing and bring harmony to your life.
By addressing all levels – physical, emotional and spiritual – it assists your self-reflection and contemplation and enhances your evolutionary journey towards self-awareness and illumination.
The Ancient Hellenic and Chinese civilisations observed the cosmos and human organisms and developed philosophies that in detail describe both. Most of the principles of these philosophies have been confirmed by today's science.
Euphoria Retreat's concept stands on these two pillars of ancient wisdom, which describe how energy flows in our body and how the body is influenced by the cosmos, giving guidance that derives from thousands of years of experiences on how to live a euphoric and healthy life.
Modern evidence-based science provides clear answers on whether something is valuable or not, and gives information on a biochemical level regarding what is needed to support wellbeing – vitamins, minerals etc – and uses medicine to cure and set a safe basis for complementary and alternative medicine.
In this way, Euphoria Retreat has developed wellbeing programmes that centre around the five elements of earth, fire, water, wood and metal and their related energies and emotions, with treatments designed to bring balance by addressing the three levels of existence (emotional, physical and spiritual).
A variety of individually designed programmes includes signature retreats, mini retreats, wellness consultations and mental coaching, as well as a wide range of massage therapies, signature bodywork experiences, holistic healing practices, pampering face and body treatments, wellness coaching, and body and movement fitness activities that focus on bringing enduring harmony.
On a daily basis, you will explore your relationship to each element (water, wood, fire, earth, metal), with physical/energy treatments as well as in intimate group sessions. The program also includes nutritional assessment through innovative technologies.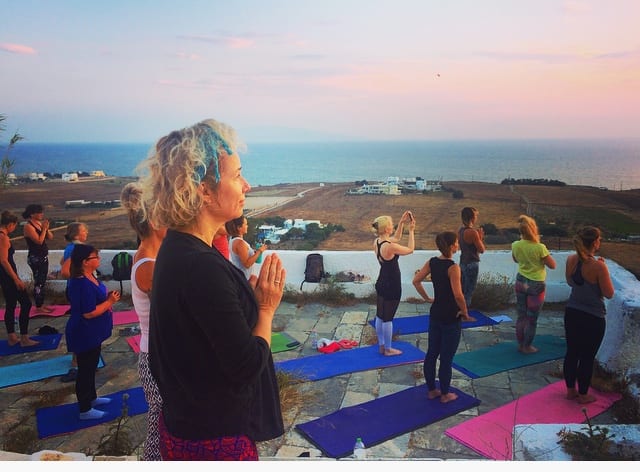 Be energised and inspired on this trip of a lifetime and join us on our 7 day Santorini yoga retreat. Enjoy flowing vinyasa practice, gentle restorative sessions and rejuvenating meditation.
This rejuvenating 7 day Santorini yoga retreat programme combines vinyasa yoga, restorative yoga and meditation to take you on an incredible journey of wellbeing and discovery in stunning Santorini.
From your arrival in Greece you can feel at ease and enjoy the wonders of this glistening jewel of an island, safe in the experienced hands of our team. We look forward to welcoming you, supporting you and guiding you through this incredible wellbeing experience.
As well as the expert teachings you will also find yourself rebalanced by the beautiful nature of Santorini, with inspiring walks and views all around.
You can take in the stillness, soak up the Greek sunshine and enjoy the energy of this special island, allowing yourself the time and space to invite relaxation and wellbeing in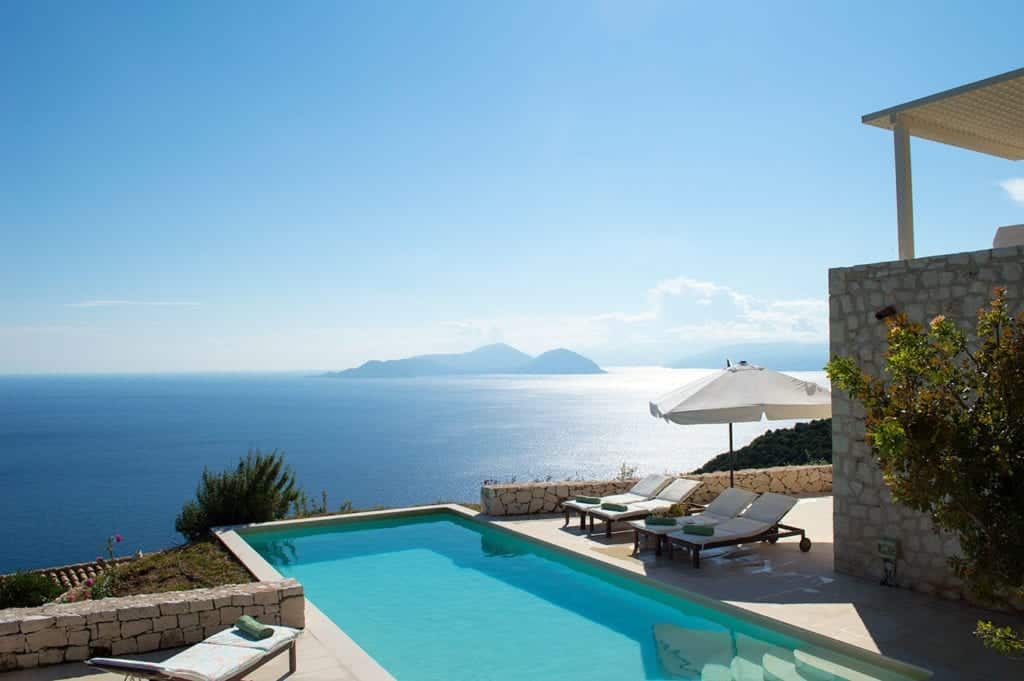 Join us for a beautiful and transformative Indian Yoga and Meditation experience in the scenic backdrop of Lefkada Islands, Greece. Learn to go inside through deep Buddhist meditation and classical yoga in order to release our blockages and undo the cycles of our past, while simultaneously applying this powerful knowledge in order to heal the body through tantra, ayurveda and reflexology practices.
Winner of the Luxury Travel Guide Awards 2017 for Asia and Australia region and Service Excellence by Tripadvisor this is an intensive spiritual experience, where with the back drop of pure nature you can learn to go inside, let go off the pain, the cycles of limitations and expand beyond your original self through simple direct work on and into the mind which the Yogis have practiced for thousands of years.
There are opportunities to work directly with the Zen master and seek Transcendental appointments and therapies from him during the retreat. Come, allow yourself the change you have always wanted, but did not know how to create. This retreat is immerse and content rich, suitable for the student who is ready to form his her spiritual path.
Our luxurious back drop if the Urania Luxury Resorts, standing on top of a mountain overlooking the 7 Ionian Islands and the beautiful Ionian sea.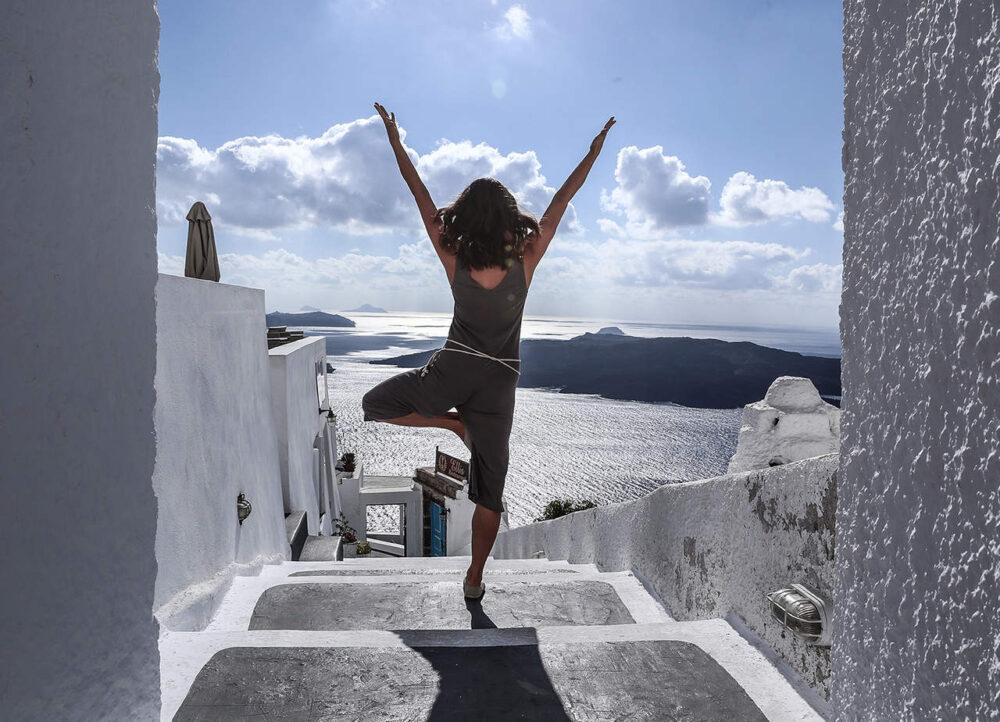 We bring together yoga practitioners from all-around the World. During our wellness retreats in Greece we practice daily on a secluded outdoor terrace overlooking the village and the sea. Our day will start with an energizing morning hatha/flow class. We will end our day with a slower-paced evening practice of either hatha yoga or yin yoga. In addition to active practice we will try also guided meditation, pranayama and wall yoga. Of course you will also have plenty of time to explore the island and enjoy the sun and the sea
Caveland or "tennis club" is a former 4 star hotel and tennis club. It was refurbished and re-opened in 2011 as a boutique hostel. The property is a 15 000 sqm large complex situated in a picturesque village of Karterados just next to Santorini's capital Fira town. Accommodation during the retreat is in traditional Santorinian caves.
Veronika has been teaching yoga and leading retreats for 7 years. She and her husband are in charge of Caveland.
Are you feeling tired and sluggish, in need of a reset? Do you want to feel invigorated and revitalized?
Join us at Nefeli Nine Luxury Fitness Retreats in Dikastika, Greece for a 6-day, 7-night escape. Stay in a beautiful villa with sea views just 45 minutes from Athens airport. Wake up to the sound of the waves lapping the shore.
Switch off and fully immerse yourself for a week of mind and body relaxation, which will include, among other, hiking through historical paths with amazing views and flora to dazzle, sunset yoga sessions, and nourishing and delicious meals eaten while overlooking the Mediterranean Sea.
Regardless of whether your goals are weight loss or improved physical performance, our retreats are tailored for your needs. First and foremost, we focus on your wellbeing through fun outdoor fitness and fresh restoring nutrition.
During your week with us you will eat delicious largely plant based food. Indulge in hikes and lots of other fun exercises in amazing surroundings leaving you pleasingly exhausted at the end of the day. You will sleep well, in rooms with lovely views of the Aegean Sea. And of course, there will be some pampering massages to soothe away painful muscles.
Our ethos is to keep it simple, return to the basics, and to achieve a simpler, less complicated way to live better that you can maintain long after you leave us at Nefeli Nine.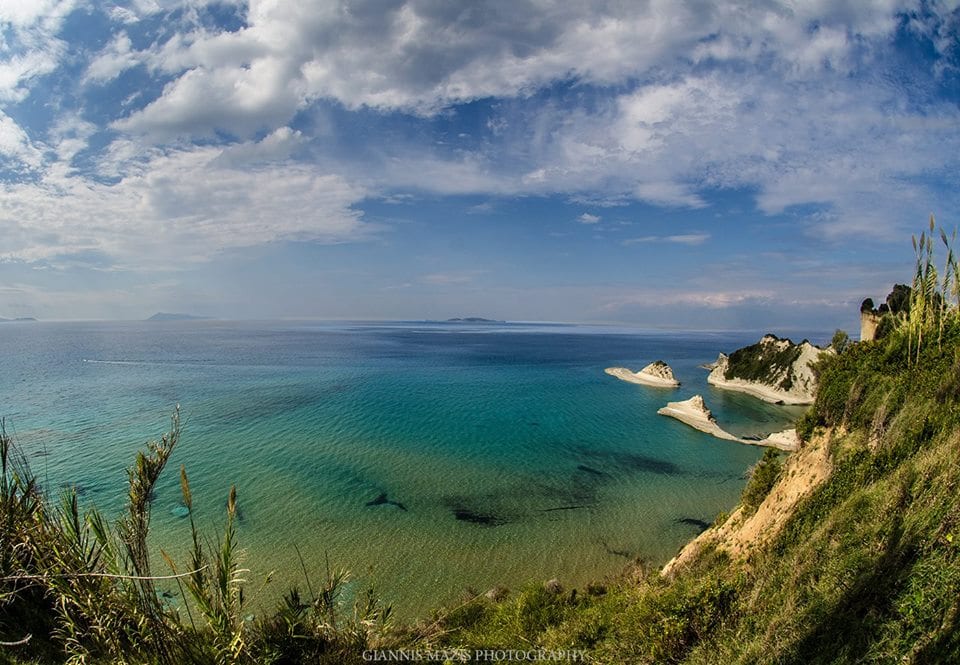 Join us for a 7 night summer yoga holiday in Corfu! Offering a beautiful yet tranquil alternative to the bustling, cosmopolitan beach of Acharavi, Almyros is a peaceful paradise escape, perfect for those looking to take a relaxing break from the hustle and bustle of everyday life. Just Relax is a Greek yoga retreat, which allows guests to unwind in its tranquil environment. We welcome couples; solo travellers and friends who'd like to combine their love of yoga with a sunshine holiday.
Located within the stunning Greek island of Corfu, our experienced and inspiring yoga teachers will challenge your mind and body, encouraging you to enhance your overall wellbeing through daily practice of yoga techniques. Our beautiful Corfiot villa is located just a stone's throw away from Almyros beach and offers breath-taking views of the Albanian coast. Substantial gardens located at the front and rear of the Just Relax villa are blooming with trees and tropical flowers, creating a beautiful environment for our guests to relax and unwind.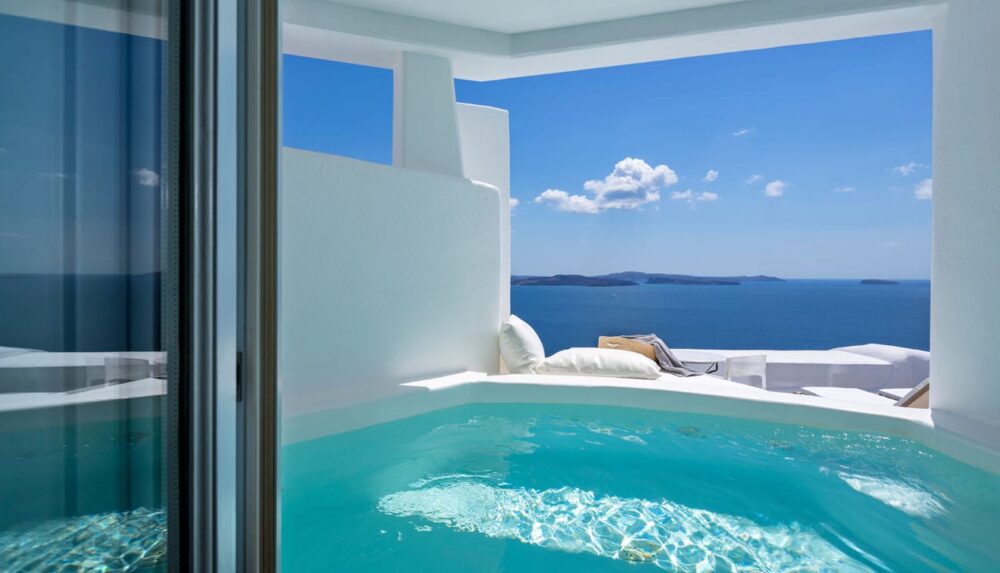 This luxury retreat gives you a mountain-top spa and pools with panoramic views of Santorini's caldera. Built on an old cliff-top winery, the Suites of the Gods look directly over Santorini's ancient volcanic crater – now filled with the blue waters of the Aegean
This is the best luxury hotel in Oia, located on Santorini's northern tip, near the tranquil village church, a whitewashed hideaway just steps from Oia's lively boutique-lined streets.All hotel suites are freshly renovated and elegantly decorated in a dazzling white, minimal manner, featuring private verandas, al fresco dining areas and breathtaking views. The hotel is open from April – October.
Kyma is king of the hill, a 5-star haven of luxury hospitality high above Mykonos town yet just a short stroll from the action – the very spot where George Daktylides placed the first stone of the Myconian Collection some 40 years ago. Ever since, this strikingly beautiful and intimate 5-star member of Design Hotels has cultivated a loyal jet-set following that prizes not only the world-famous views of the windmills and Little Venice, but the warmth of its hallmark service, cool ambience and beautiful bones. Neither too trendy nor too traditional, Kyma is a place for true originals. It hits the right note between laid-back luxury and meticulous attention to detail – revealing a world of sublime experiences, lush gardens, panoramic views, private terraces, and art-filled spaces that come alive in contrasts of marble and wood.
At Kyma, your internal clock is reset to the incomparable Myconian rhythm. Here, you awaken at your leisure, to a lavish Champagne breakfast and stunning views. Next, it's on to the hotel's Satori Thalasso spa with its five pools offering different therapeutic benefits, as well as treatments that revitalise body and soul.
Kyma is Greek for wave, but the treatments that await you at Satori are a veritable tide of indulgence. Owing to Kyma's idyllic location and the sense of well-living that pervades all of Mykonos, it's easy to feel refreshed just by walking into the lobby of the Spa. The superb facility's five therapeutic pools await you, to balance body, mind and soul. Give yourself over to treatments that shrug off the last remnants of fatigue carried over from your daily life.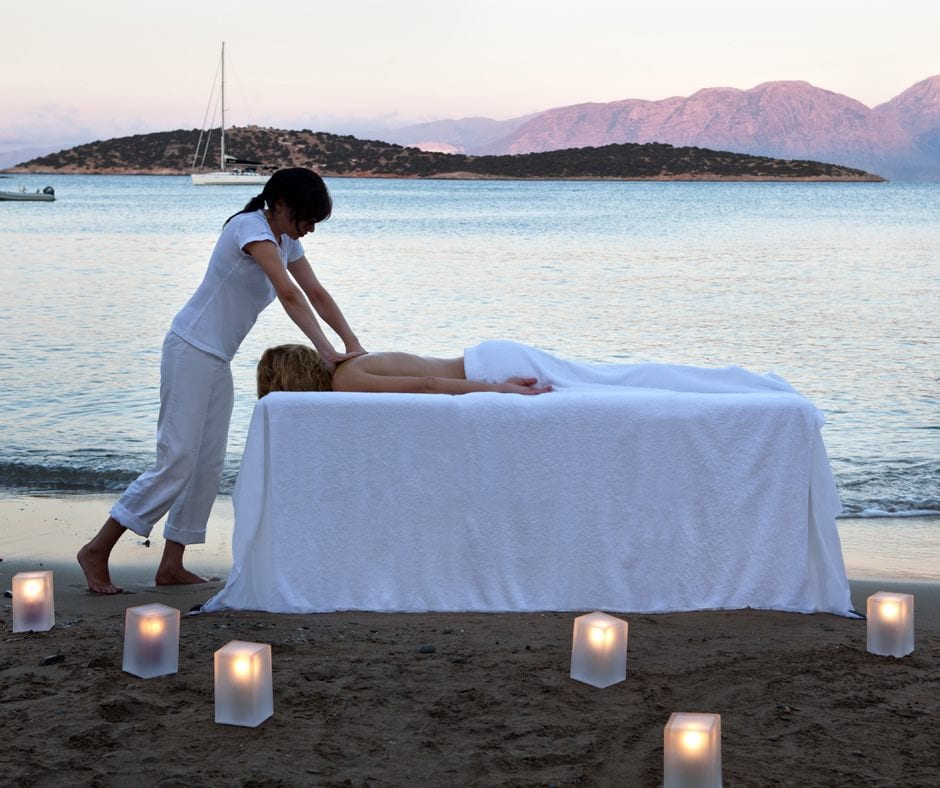 Encircled by the wonders of nature, amidst the sea and sky, the Minos Beach art hotel provides a haven of relaxation and repose for travelers seeking a beachfront haven of relaxation and wellness or an adventurous holiday with exciting water sports adventures and thrilling environmental activities.
Set in the most enchanting water front locations in Crete, the hotel welcomes guests to step into the abyss of the spa and let their senses swirl into the air as they connect with the elements of nature. The Ananea Wellness Spa invites you to experience the benefits of the Aegeo Spa signature treatments, revive and rejuvenate yourself, escape the ordinary, restore, balance and re-invigorate your body. Savor the moment at the privacy of the Spa Gazebo on the water's edge! Discover inner peace and balance with hot -stone, deep tissue, classic or sport massages.
From sea view rooms to seafront bungalows with a private pool and luxury villas, the choices are endless. Guests are welcome to take in the panoramic views of the Mirabello Gulf from their specious veranda or terrace, plunge in their jacuzzi bathtub, take a walk right by the aromatic gardens and embrace the natural surroundings.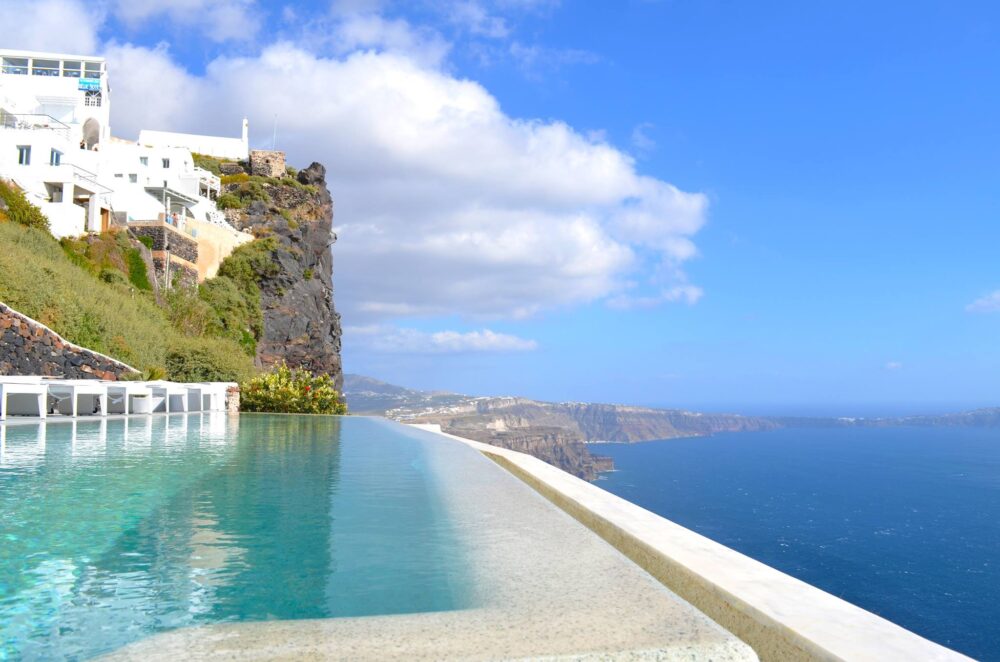 Grace Santorini is an exclusive boutique hotel in Santorini, perched above the world-famous Caldera with breathtaking views and sumptuous sunsets. Open between April and October, those who are looking for an enhanced wellness holiday will benefit from the new dedicated yoga and Pilates studio with adjoining fitness area, where we offer daily complimentary yoga sessions. The pride of this romantic escape is The Villa – a 400 sq m double suite offering the ultimate luxury on Santorini island with the perfect view of Greece's Aegean Sea amid privacy and tranquillity. Ideal for couples or small groups, it has its own private spa and kitchen, a huge private pool and separate sunbathing areas.
It is the ultimate expression of a boutique hotel in Santorini, a true jewel of the islands, and one of the best in the Mediterranean. This is the place to get the celebrity treatment with world-class service.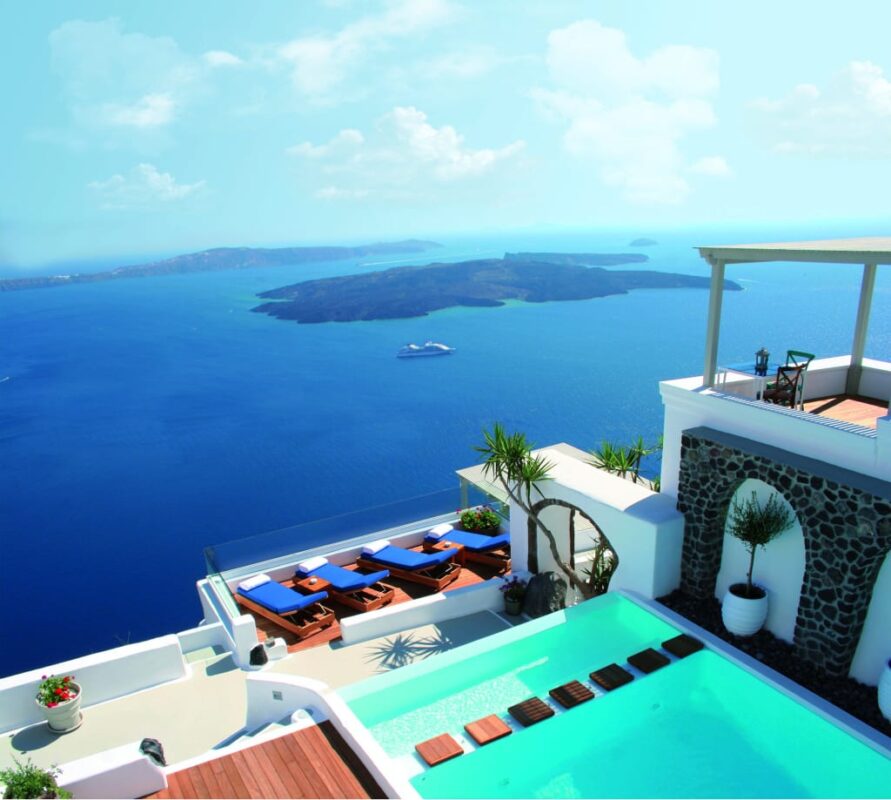 An authentic boutique cave hotel set in picturesque Imerovigli. Centrally located away from the hustle and bustle of the cruise ship port of Fira, the romantic village of Imerovigli is a pleasant drive from the famous sunset crowds in Oia.
Situated on a spectacular hillside setting and literally carved from the historic volcanic caldera wall, our haven is a most serene retreat offering grace, elegance, and breathtaking views of the caldera cliffs and azure blue waters of the Aegean sea below. Each residence set within the property's five distinctive levels is individually unique, featuring dedicated lounger and table seating high above the wonders of the ancient volcano.
All guests are welcome to use the wellness and fitness centre, which provides the latest range of professional exercise equipment and private treatment room for single or couple's massages. After enjoying one of the relaxing treatments, take pleasure lounging in the heated and jetted, indoor grotto pool, soothing away any remaining stresses.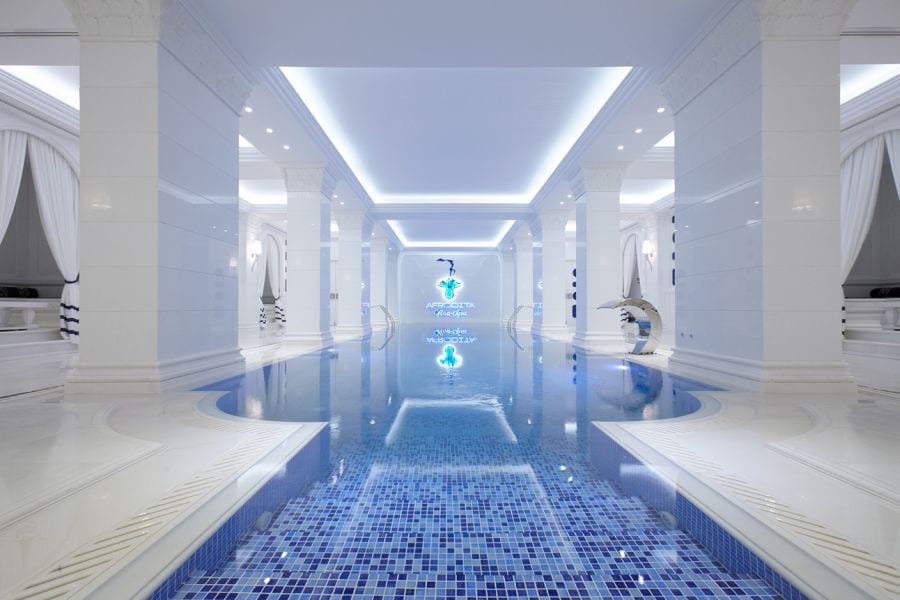 An amazing luxury spa resort in Halkidiki that offers unique hospitality experiences focusing on gastronomy, wellness and rejuvenation. The Pomegranate Wellness Spa hotel is regarded as one of the best hotels in Halkidiki and enamors guests with its intimate settings, luxury services and unrivaled amenities that brilliantly blend to offer even the most discerning travelers an unparalleled holiday experience.
Offering a selection of 172 luxurious and spacious sea-side and garden rooms & suites, spread across 3 buildings connected by wonderful landscaped gardens. With a wide selection of premium accommodation to choose from, guests staying at this luxury hotel in Halkidiki will enjoy access to their own private balcony or terrace and contemplate the "picture postcard" views at their leisure.
Located in the coastal Nea Poteidaia town and just a 3 minute walk from the private beach area and the luxurious spa centre provides steam and sauna facilities, massages and treatments.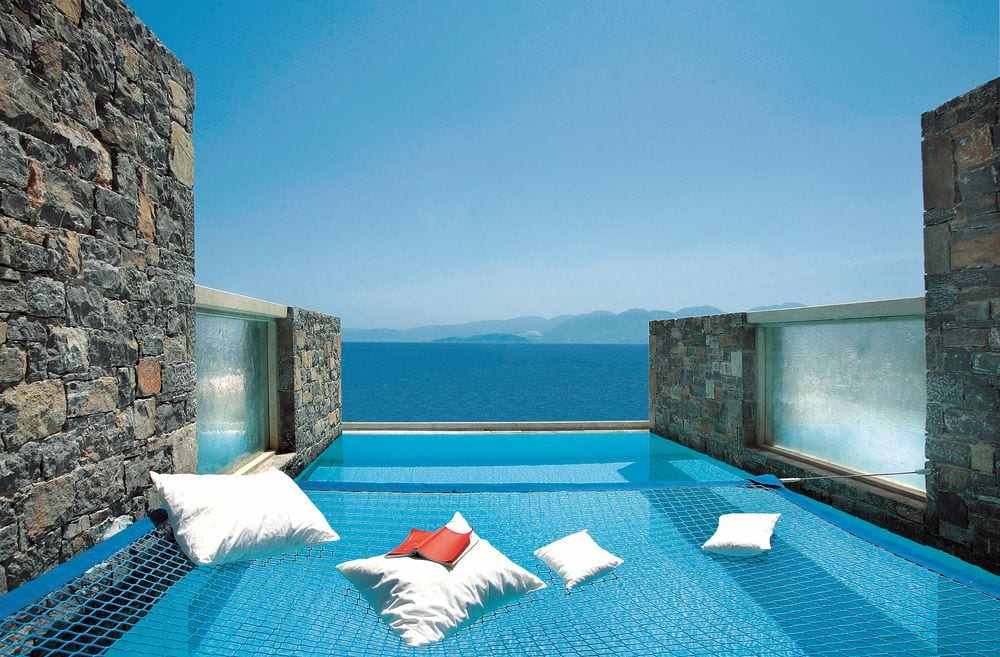 Overlooking the Bay of Elounda, Elounda Peninsula All Suite Hotel is set on a peninsular stretch of land, with a view of Mirabello Bay and the Aegean Sea. It features elegantly decorated accommodation opening to a balcony or terrace with sea views. The view is blue as far as the eye can see.
The hotel is reached by a private road that leads to the reception area on the top floor, with expansive verandahs making you feel like you are on the bridge of a ship. All villas are either fitted with luxurious bathrooms with steam bath or most have a private and individually heated pool.
A private sandy beach with beach service, as well as water-sport facilities and tennis courts are offered. Located at the sister property, the exclusive Six Senses Spa is equipped with an authentic Turkish bath, where guests can experience holistic treatments and therapies.
If you are looking for the quietest Greek Islands whilst still travelling in high season and during the summer months, blogger Jessica of 'My Feet Will Lead Me', shares two hidden gems located in the Cyclades Islands.
A trip to Greece isn't complete without a visit to Athens. For a list of the best things to do there, have a read of this guide written by Chrissy from Travel Passionate.
Looking for the ultimate two week itinerary? This is it!.
Healthy eats
Spa's
Don't forget to follow our travel journeys on instagram @soulseedtravel and contact the team on retreats@soulseedmedia.com who will help you find the best wellness retreats in Greece. Pack your bags and book your flight!.