With its diversity in natural beauty and all year round sunny climate, Croatia is the ideal place for anyone looking to getaway on a healthy holiday. Relax and rejuvenate alongside views of the sparkling turquoise-blue Adriatic sea, explore the many islands that scatter its breath-taking landscape, the jaw-dropping vivid green lakes you can swim in and admire the characterful architecture that lines this wellness hotspot. I encourage you to go and explore and add it to your bucket list for this year.
Here's the Soul Seed Travel guide to the best retreats and spa resorts and in Croatia.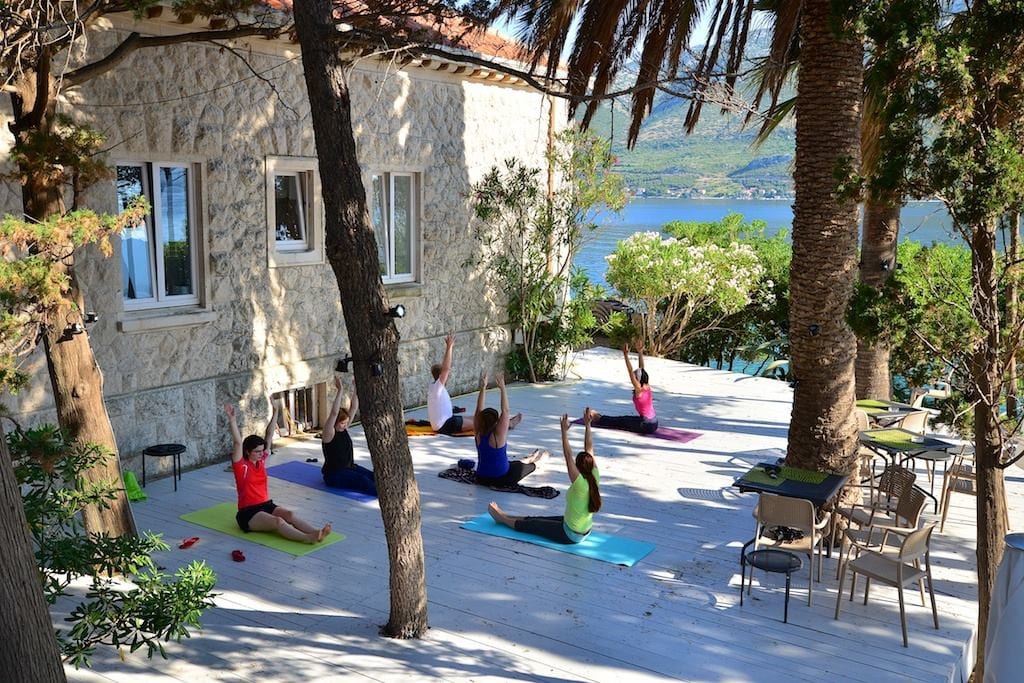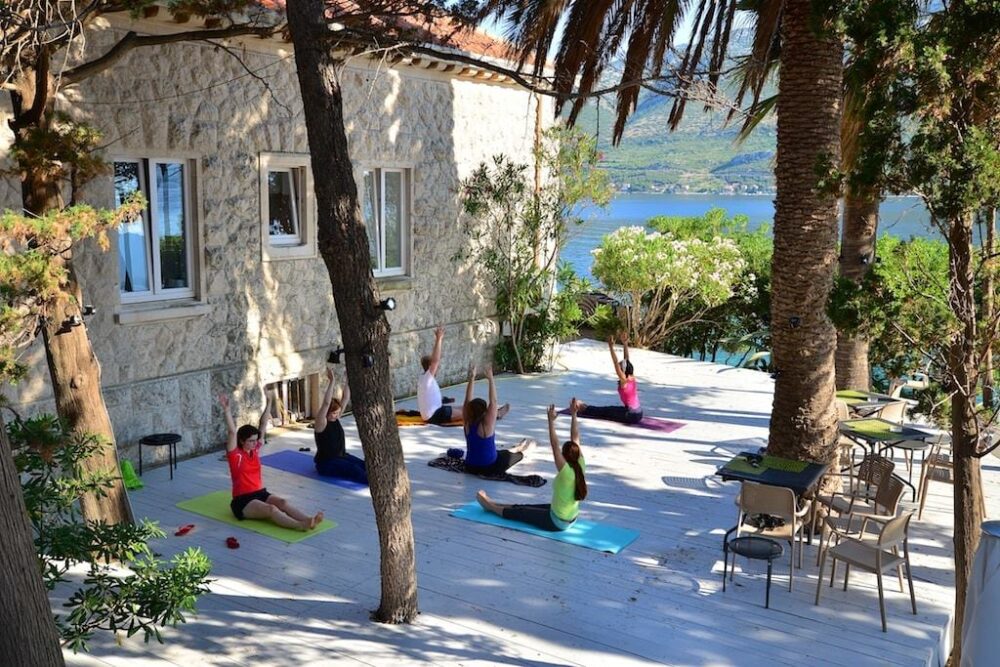 Join the Joy of the Mediterranean for a relaxing, rejuvenating, and detoxing Yoga and wellness weekend retreat. This is the perfect opportunity to refill and restore your energy under the Mediterranean sun surrounded by crystal blue seas, and bring your body and mind into balance with daily yoga classes, meditation and breathing exercises. The extensive local knowledge of the retreat team ensures that you will enjoy the best authentic sights, flavors and experiences of Croatia. Located in the gorgeous and unspoiled location of the enchanting Korcula Island,  Dalmatia.
You will enjoy hikes through Korcula's lush and unspoiled wild fields, explore hidden bays of breathtaking beauty and experience an excursion to the magical naturural park of island Mlijet, with its salt lakes, bicycle wine tour to the famous Croatian wine region on Peljesac and most of all to discover all the joys of Mediterranean and have a lot of fun in the process. Should you prefer a week long retreat we offer our Seaside Yoga Holiday.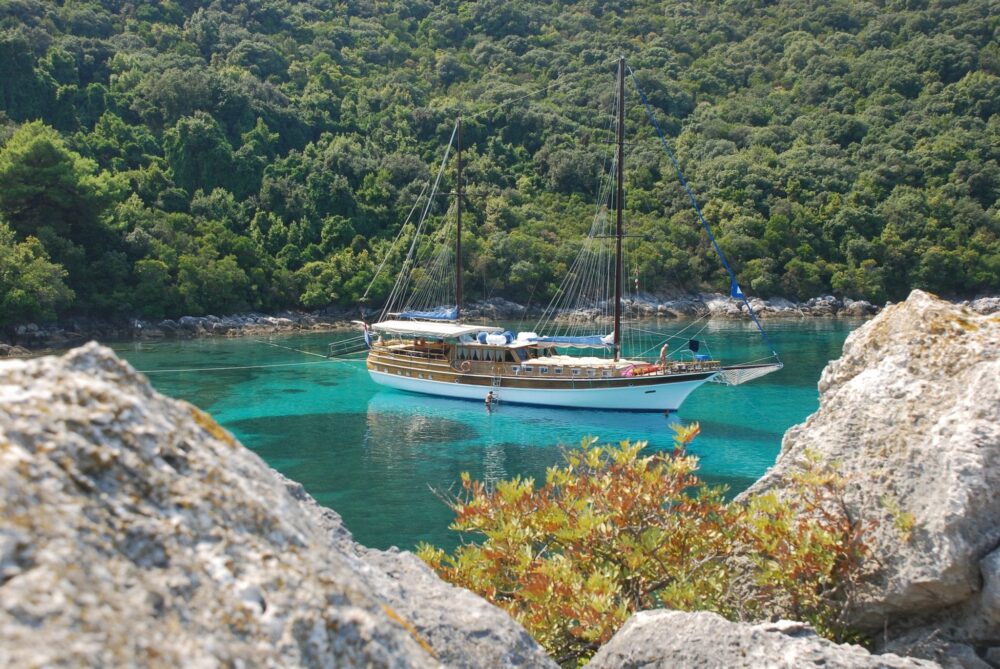 Refresh and rejuvenate while you sail around the stunning Islands of Croatia. Enjoy the tranquillity of the sea as you tantalise your senses in this luxurious Yogalates Retreat with Louise Solomon, world renowned teacher and trainer with 29 years experience in developing the fusion of Yoga and Pilates for an unforgettable experience. Linda' is a 5 star elegant 32 meter wooden gulet. Decked throughout in teak and mahogany, she is truly the Queen of her class. Imagine sunbathing on the enormous cushioned area on the foredeck or relaxing with a drink on the shady rear deck or just diving overboard for a refreshing dip on the Adriatic, not to mention the delicious Croatian cuisines cooked by Masterchef Jaska and wines served at meal times.
We will visit Mljet (bike ride, lake, national park), Korcula, Vis (green grotto), Hvar and Trogir (mainland), exploring the charming villages of the Islands, the beautiful natural landscapes including coves and beaches and enjoy swimming, paddle boarding and other water activities fused with your daily Yogalates practice, deepening the vitality of your breath with the stability of your core, supporting functional movement within your body with the fusion of Yogalates.
For the ultimate beach guide to Dubrovnik read this guide from Travels and Treats.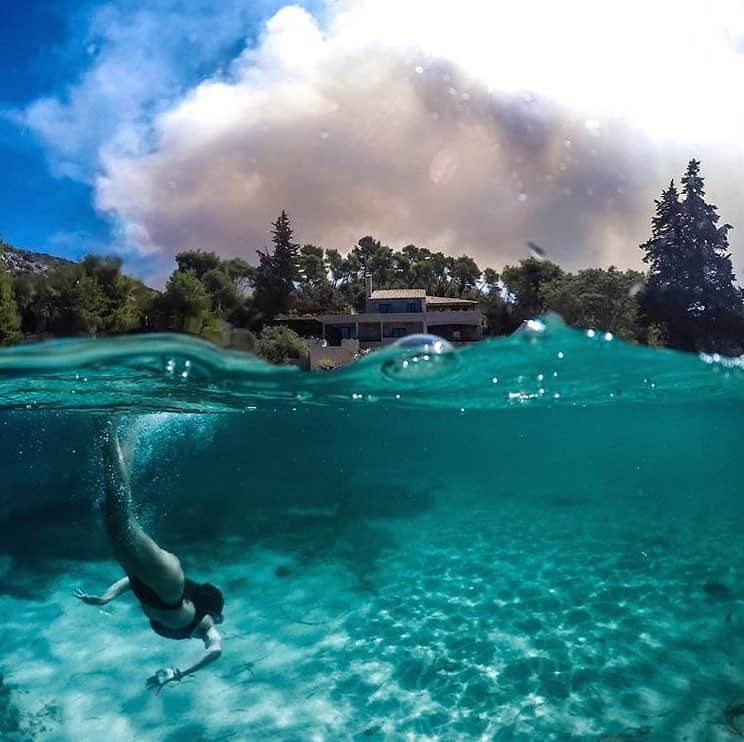 In the distance, the party is in full swing: the jet set has converged while the sun shines on one of the most beautiful islands in the world in Croatia, where the summer sun always shines.
In an unspoilt, transparent sea, dolphins swim freely as the long, mountainous island of Hvar stretches lazily from east to west, close to the Croatian mainland: a green jewel in a turquoise sea. But before you explore the treasures Hvar has inherited over the centuries from its Ancient Greek, Roman, Gothic and Renaissance residents, you will first become better acquainted with Julie and Mathieu; owners of the Little Green Bay. Just off the beautiful coast of Croatia, a multitude of islands await travellers in search of authenticity, less than three hours from London. In a green, tranquil garden, a luxurious guest house welcomes you for an enchanting break.
Our outdoor spa and terraces are scented by our aromatic herb garden, which affords you a delicious, sleepy sense of relaxation as you enjoy a massage with scented oils.
As well as massage, our therapists offer facial and body care, pedicures, manicures – anything and everything you need for a true sense of well being.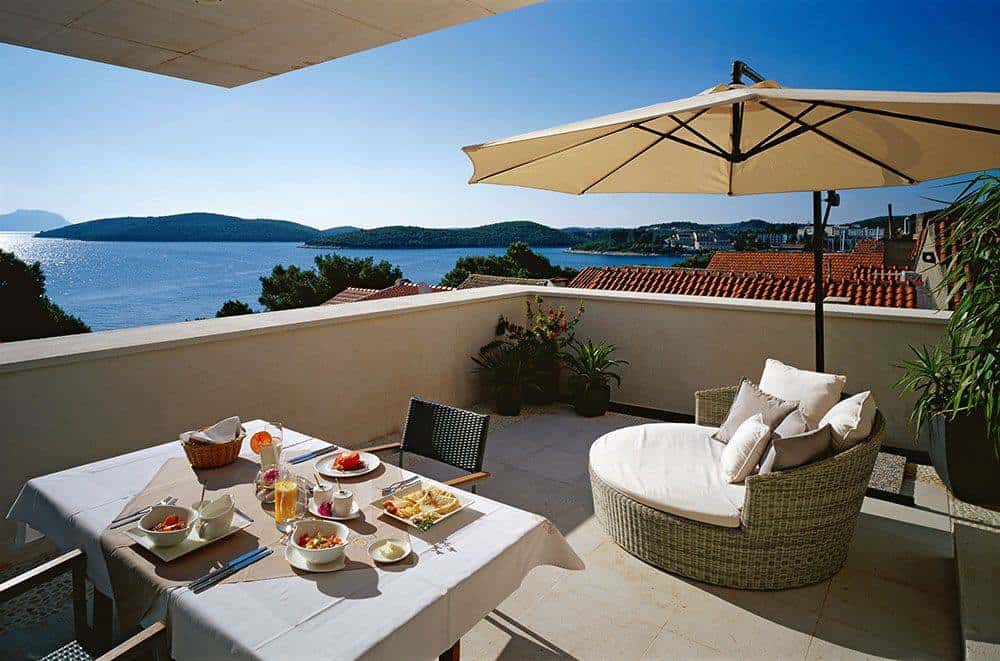 A private retreat in the heart of the old town hidden within the walls of Korčula. The Palace's six residences are each influenced by a particular region of Marco Polo's Silk Road travels, with the themes extending to both the SPA and cuisine. An intelligent use of space and unusual combination of materials, together with original details, mean that each of the six residences in  has its own personality and offers something different.
Indulge in the therapeutic benefits of spa therapies offered by the palace's Thai and Ayurveda therapists who are trained to world-class standards in a countries with centuries' worth of spa tradition. The team offers an inspiring treatment list with influences from the Silk Road, Thailand and the Mediterranean with natural products created especially for Lešić Dimitri palace using herbs, roots, flowers and fruits organically grown in Dalmatia and Asia.
Yoga classes offer a unique blend of classical Hatha Yoga, Pranayama, Mudra and Meditation practices to harmonise the mind, body and soul. Yoga retreats, weekends, or private sessions can be arranged through the palace. Sessions can be taken in privacy of our residence or outdoors by the sea, on beaches and islands in the vicinity. Read reviews.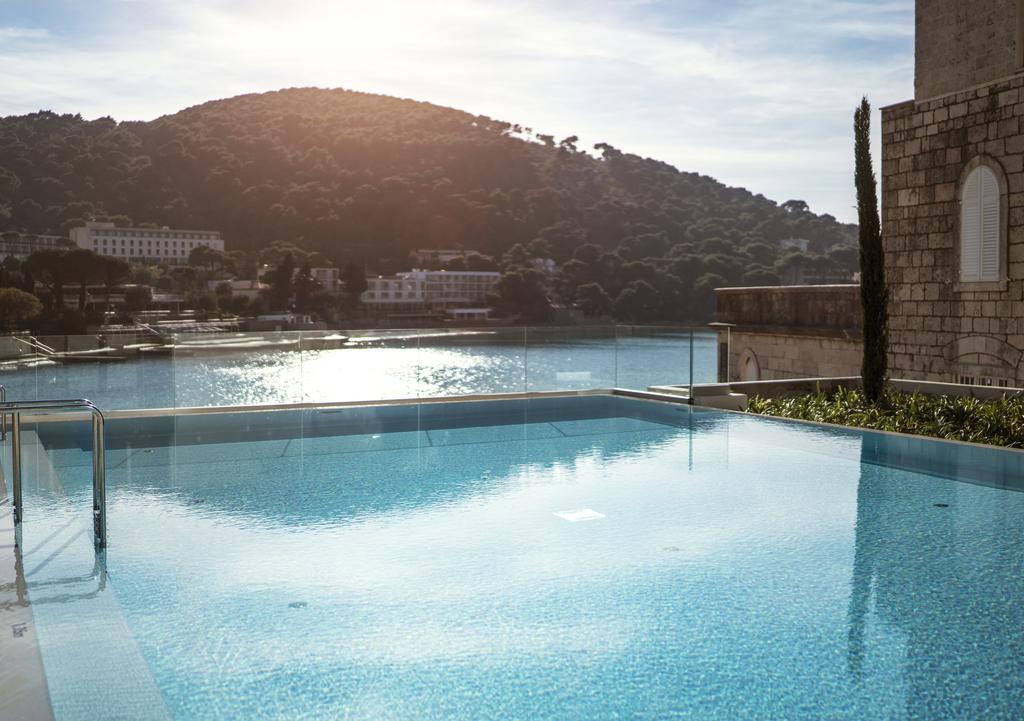 Enjoying a sensational seafront setting overlooking Lapad beach and the blue-green Adriatic, the all-new 4+ star Hotel Kompas Dubrovnik offers great contemporary design, a luxury spa and outstanding dining and conference facilities with exemplary service.
As balmy night falls, the seafront Sphere Restaurant and Lounge Bar fills up and becomes gently abuzz with anticipation of Mother Nature's spectacular sunset show. There is both an inviting jogging path and scenic walking routes along the picture-postcard peninsula adjacent to the hotel, plus tennis courts nearby.
There is both an inviting jogging path and scenic walking routes along the picture-postcard peninsula adjacent to the hotel, plus tennis courts nearby. Read reviews.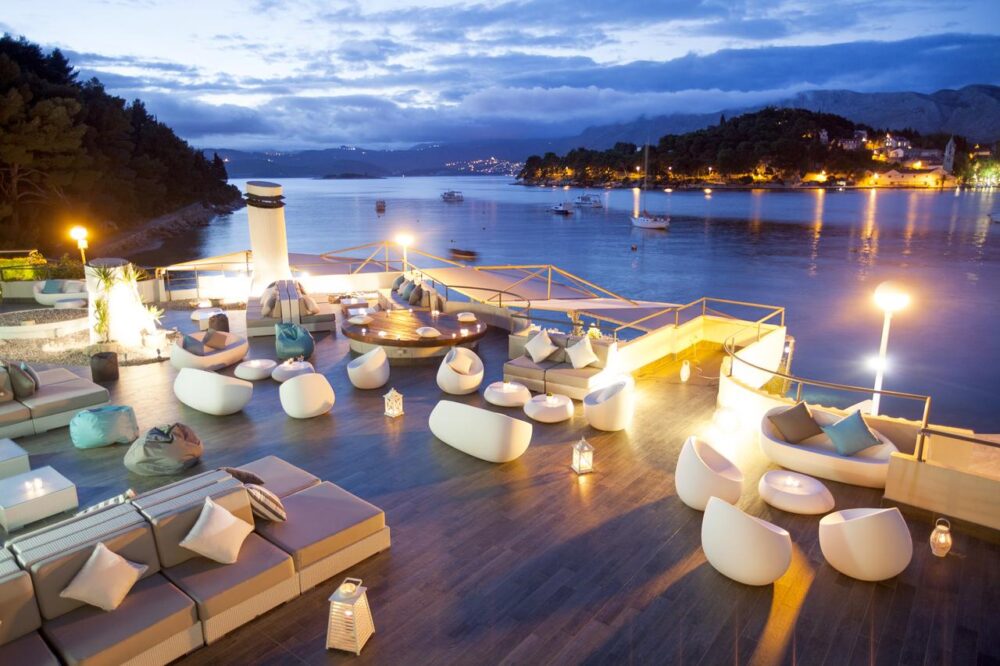 Hotel Croatia Cavtat is the leading five-star resort combining a stunning waterfront location with easy access to the paradise-like treasures of the Adriatic coast.
Cool off in style in two saltwater swimming pools – one outdoor and one indoor, which is heated. Or enjoy the natural warmth of the open-air relaxation space after cleansing your skin in the steam bath or Finnish sauna. There's also a fitness room, fully equipped with cardio and strength equipment.Combining luxury Western treatments, traditional European techniques and the philosophy of traditional Chinese medicine, our extensive menu of luxury body and face treatments is designed to help you ground, relax and reset. All treatment rooms look out to sea.
There are two quiet private beaches – one facing Caveat Bay. It is an idyllic, design award-winning base from which to explore the region's historic charm. Read reviews.
Having trouble choosing? Email us at retreats@soulseedmedia.com and we will help you find and book your perfect retreat. Follow our travels on Instagram @soulseedtravel.
Pack your bags and book your flight! We recommend Skyscanner to find the best airfare.