Sometimes all we all need is a change of scenery and a beautiful view to bring a new perspective to our lives. Here's our round up of Recommended Retreats to uplift, inspire and nourish you.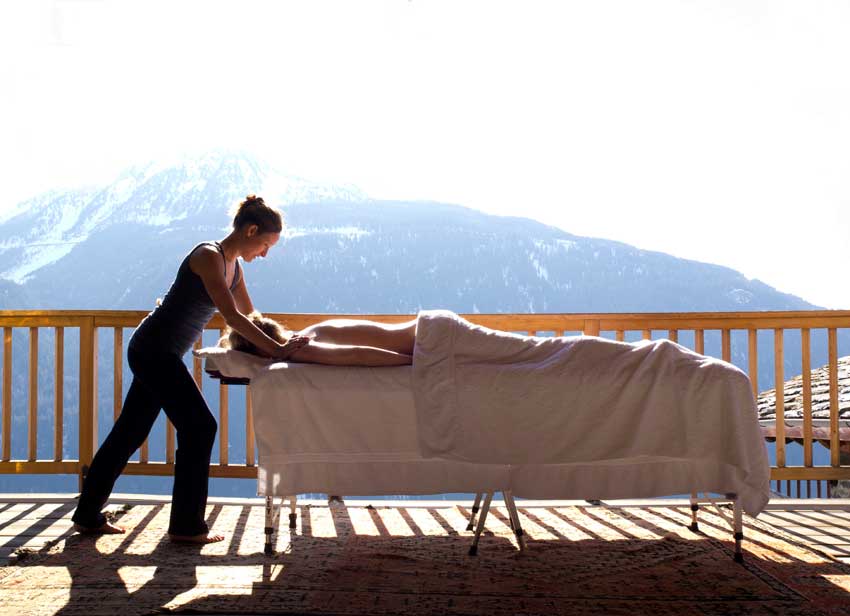 Join us in the beautiful French Alps for an alpine yoga and hiking holiday adventure. After touring around the French Alps, we love hiking in this area. With so many routes to choose from and breathtaking views, you won't want to go home! Stay in our beautiful rustic Chalet style accommodation nestled on the mountainside surrounded by alpine pastures. Start and end the day with yoga to stretch out your hiking limbs, and soothe them with a sauna and hot tub, or treat yourself to a massage. We have been running these alpine adventures since 2008 and have worked out the perfect formula for your active relaxation.
Step out of the chalet and the mountain trails are yours for the picking. If you've not visited the French Alps in the summer time, you're in for a treat. As the winter snow melts away in the spring, the mountains take on their summer mantle of bright green grass and colourful alpine flowers. The views are equally as spectacular in the summer as they are in the winter.
After a long walk reward yourself with a swim to cool off in a refreshing glacial lake. There are so many hikes to choose from, at blue, red or black levels. Enjoy views of Mont Blanc in the distance. If you feel like a day off from walking why not try paragliding or white water rafting, or enjoy the Olympic sized pool in Bourg St Maurice. Or simply relax in the garden of the chalet and catch some sun whilst enjoying a good book. Receive a complimentary gift or discount when you book.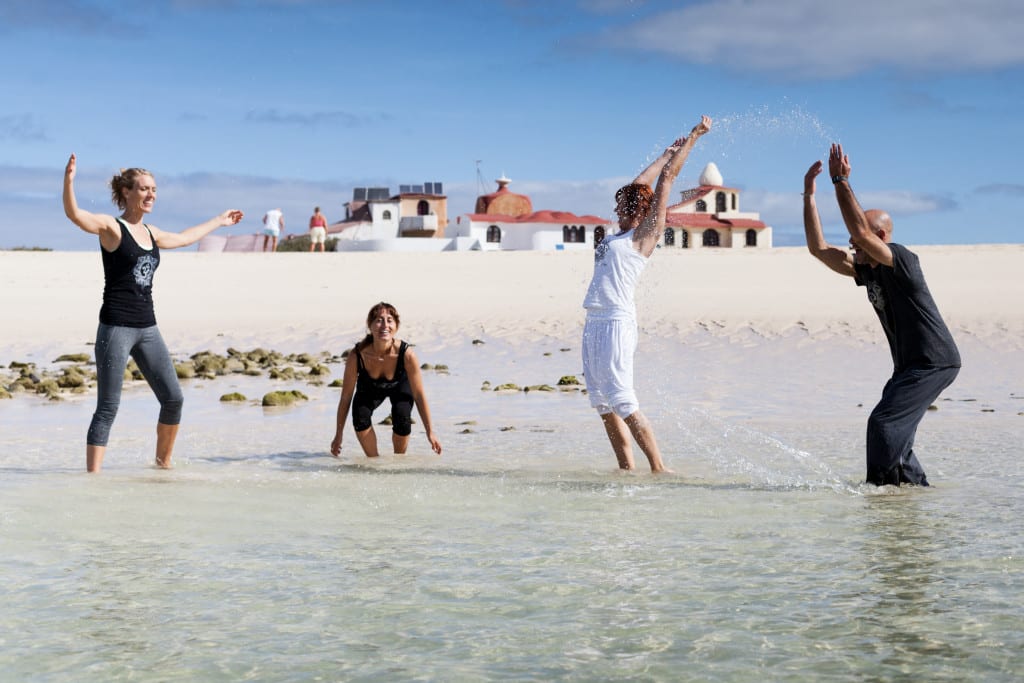 Join us year round at our Surya retreat, on the sun-blessed island of Fuerteventura, Canary Islands with epic sand dunes rolling down into the turquoise ocean, breathtaking white-sand beaches and dramatic volcanic sunsets. More than just a holiday, we are here to support you in your wellbeing journey, making you feel at ease from the moment you arrive.
Relax and revitalise at one of Europe's leading Yoga and Pilates Retreat, Canary Islands, Spain. Stretch and strengthen your body and mind and bring yourself back into balance with a unique blend of yoga, pilates and meditation. Enjoy mouthwatering vegetarian meals, holistic massage and stunning sunsets over the volcanoes.
Our seven night yoga and Pilates retreats running every week from Saturday to Saturday are designed to help reduce stress, improve fitness and vitality and most importantly take time for you. Perfect for all levels from beginner to advanced practitioners, we are here to support you and your goals every step of the way. Receive a complimentary gift or discount when you book.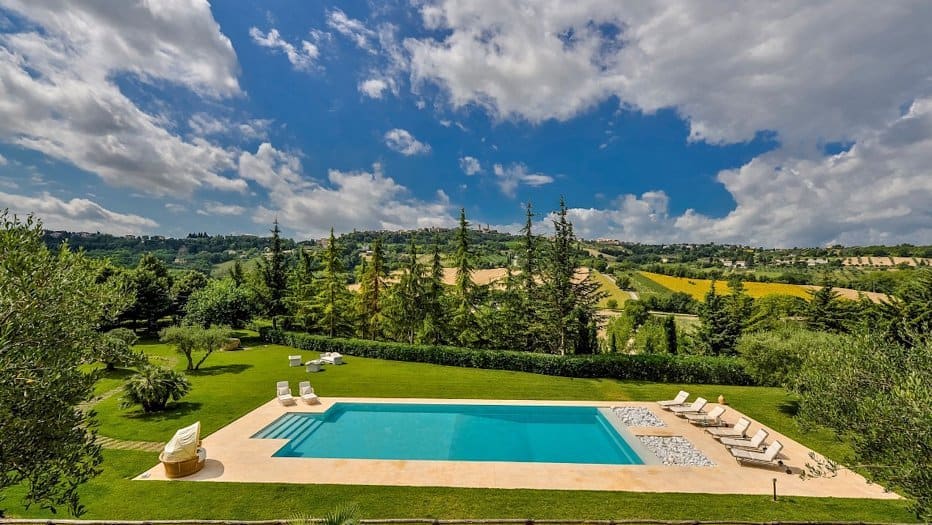 This Luxury Pilates retreat in Le Marche will allow you way to recharge and recover from the daily grind whilst immersing yourself in Modern Pilates, fine cuisine and local wines. Your retreat home for the week, Villa Prati is a beautiful authentic Italian home, surrounded by immaculate gardens, large luxurious swimming pool and stunning views of the unspoiled Marche countryside. Whether you want to relax in a hammock, or have a swim in the pool, your every comfort will be catered for.
We help you find new depths in your Pilates practice and the inner connections between mind and body. With hands on tuition daily we guide you through a blissful week of practice, rest and relaxation and new experiences.
Open to all levels of experience, beginners will build a strong foundation in a focused atmosphere which will efficiently spring board you onto your next level. Those that are advanced in the practice will develop a keener eye and further develop and refine existing skills. Every exercise taught will generate a deeper awareness of your body, mind and general wellbeing. I wish you to leave the retreat relaxed, unwound and spoilt with great memories. But also with a clear idea of how you have developed and what to do next to keep it up.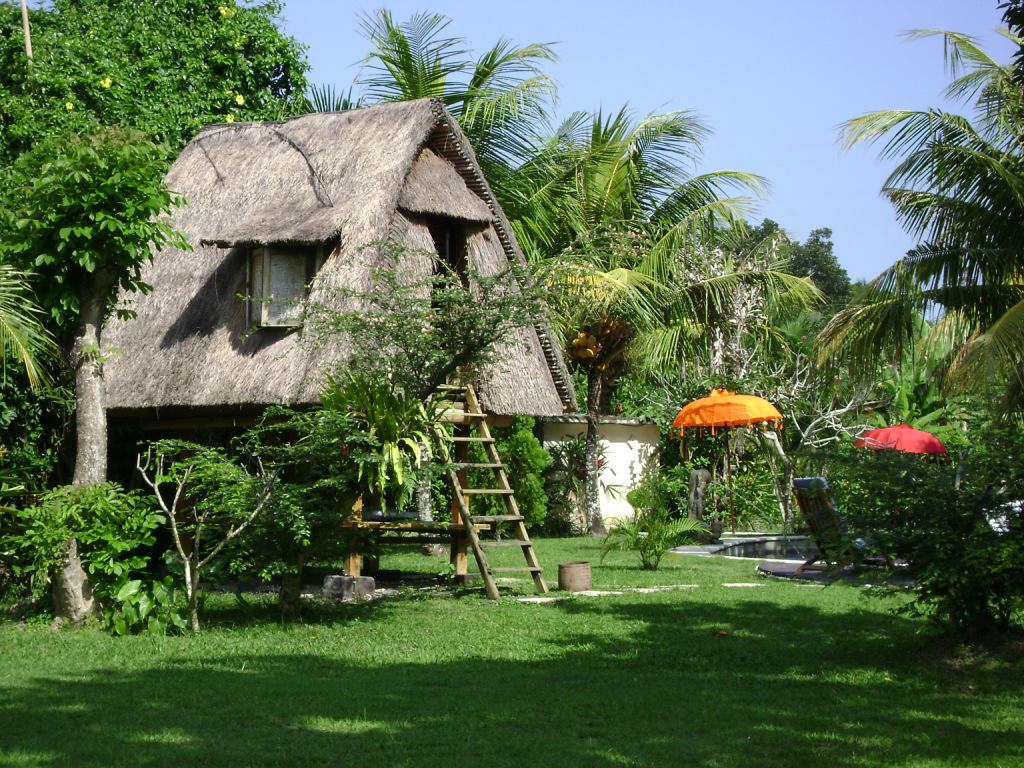 Join Justin Robertshaw and Caroline Pontual as they hold a 7 day Yoga and Ayurveda retreat in lush and beautiful surroundings of Swasti Eco centre in Ubud, Bali. The retreat has an amazing content as well as plenty of free time to relax and will include daily led yoga classes, ayurveda treatment package (1 massage and 1 treatment), meditation and Pranayama workshops, a traditional Balinese water ceremony and waterfall visit and ayurveda consultations for each student so they know their Prakriti (biological and mental constitution) and vikriti (current state of health) and from there knowing how to balance their lifestyle more effectively through yoga asana (having better knowledge on which postures are better for them based on their individual constitutions), meditation, right diet and lifestyle. This knowledge can be then used during the retreat and also once the retreat has finished and empowers the participants to integrate into their daily lives going forwards.
This exclusive retreat will only have limited spaces available to allow a high level of teacher attention and support for all students. The peaceful retreat venue is ideally located just a short walk away from the magical arts and crafts village of Ubud with its well known market and the famous Monkey Forrest. Beautiful rice paddy views are close by with the Balinese volcanos in the backdrop. Justin and Caroline are two highly experienced yoga teachers with over 13 years of teaching and 21 years of practice experience between them and they welcome students of all levels from all around the world to their retreats and workshops. Receive a complimentary gift or discount when you book.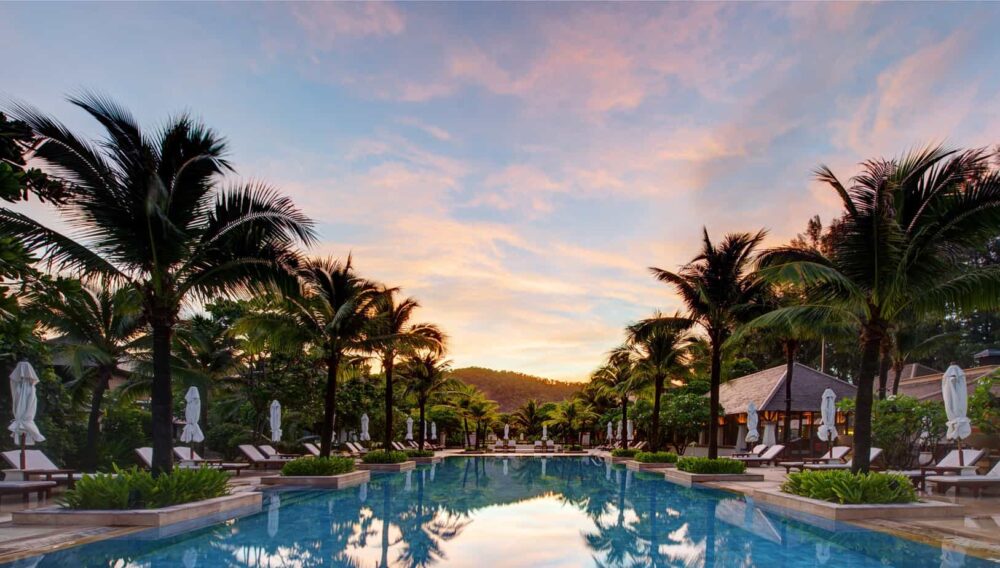 Layana Resort & Spa is a luxurious adults-only hideaway set amidst the azure blue waters of the Andaman Sea, Koh Lanta Yai, an idyllic tropical island located in the South of Thailand with pristine beaches backed by lush tropical greenery and forested hills. Located on 3 kilometers of the white sandy Phra-Ae-Beach and harmonising with its secluded surroundings in a way that is distinctly Asian, Layana Resort & Spa blends pampered luxury with a fresh, open and natural ambience. Translated from the Sanskrit language "Layana" means "a pause in time"; in keeping with this ethos, Layana Resort & Spa is committed to creating an exclusive haven of luxury where the world revolves around you.
To extend our commitment to the luxury of time and rejuvenation power of an island holiday, we have just completed an ambitious upgrade and expansion of our wellness facilities. Guests can enjoy a completely new experience at our "Wellness Zone." After an invigorating workout in our new and ultra-modern gym facilities or pre/post a soothing massage, refresh or take laps at the new wellness pool. The pool uses saltwater treatment, nature's very own purifier and cleaning agent, which aids in skin recovery, is great for joint pain, and has far less irritants when compared to chlorinated pools. You will leave feeling revitalized and cleansed without the harsh side effects of chlorine.The half Olympic size lap pool is perfect for exercise sessions or just lounging while enjoying healthy refreshments from the brand new Healthy Juice Bar. Our Fusion Fitness retreat packages are offered for 4, 7 or 10 nights. Receive a complimentary gift or discount when you book.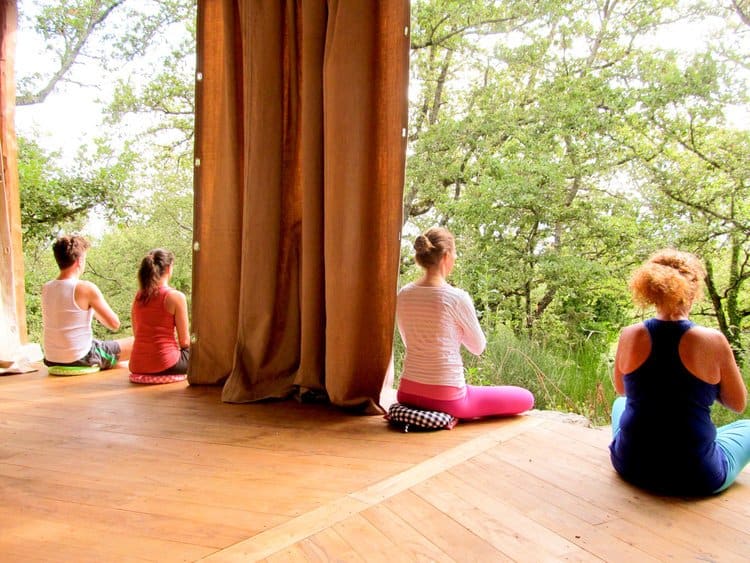 Join chef Naga and Liz Lindh for their Gaia Gourmet retreat in Tuscany! We have crafted a delicious week with cooking classes, wine & cheese tasting, truffle hunting, sight seeing, shopping, daily Yoga and more! All of our culinary delights and adventures have been curated by Chef Naga in alignment with our Gaia Gourmet philosophy. We have chosen foodie-focused excursions (everything is optional), and have also left some unstructured time for you to explore on your own or relax with some quiet moments on this beautiful property.
We will journey to another Sanctuary in the Chianti region of Tuscany, the heart of the "Golden Triangle" between Senna, Arezzo and Florence; La Selva di Giordano. This magical property, overlooking the gentle slopes of the Arno valley, is a vast 32 acre natural garden of ancient oaks, olive groves, grape vines and overflowing meadows with indigenous wild flora and fauna. Similar to our beloved Sanctuary in Costa Rica, two flowing streams of water enhance the potent high vibration of the land. The totally restored 17th century farmhouse, two additional smaller villas, a spacious studio specifically for Yoga, four salt water swimming pools and an outdoor amphitheater are peacefully nestled into this healing environment, intertwined as if in symbiosis.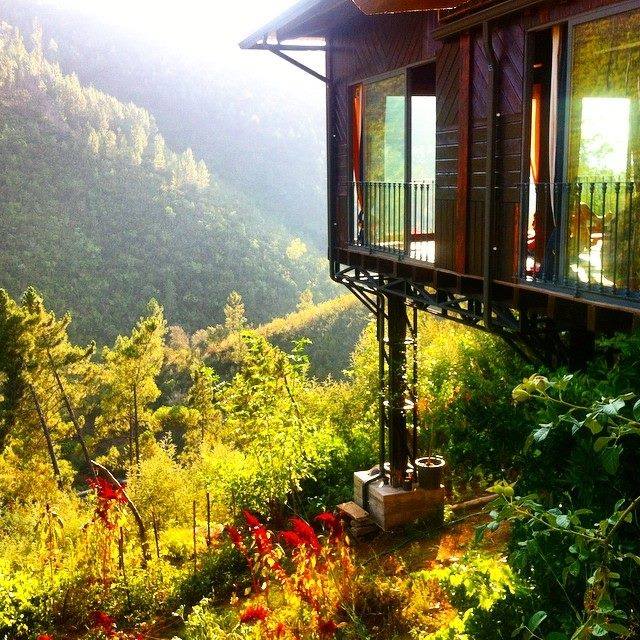 Vale de Moses is a family run yoga retreat in the heart of the Portuguese mountains. Spend a week or more practicing yoga, receiving massage and acupuncture treatments, walking in forests, swimming in natural river pools and eating delicious nutritious food. Stay in one of the beautifully restored stone cottages, Soulpads or in a Tipi.  Our retreat home is perfect for those in need of a break, rest and relaxation. We are surrounded by nature and forests, peace and tranquility – the perfect ingredients to restore your body and mind.
The combination of good food and sleep, clean mountain air and water, therapeutic massage and acupuncture, hill walking and river swimming, all create a highly restorative context in which to begin, or to deepen, your yoga practice. This warm invitation to deepen your love affair with yoga, is open for everyone, travelling alone or with friends, new to yoga or practicing for decades. Retreats include morning and afternoon classes, a health consultation, massage and acupuncture treatment, 3 daily meals and a trip to the nearby Rio Zêzere. We are featured in The Guardian as one of the Best Yoga Retreats in 2017. Receive a complimentary gift or discount when you book.
Follow our travel inspiration on instagram @soulseedtravel to stay updated with our latest recommendations on yoga and pilates combination retreats. Pack your bags and book your flight!