Here's a round up of the top 15 healing yoga retreats in 5 of Europe's most popular destinations – France, Italy, Portugal, Spain and Greece, as recommended by Soul Seed Travel.
Italy
Join us for Gaia Gourmet in Tuscany! We have crafted a delicious week with healing yoga, cooking classes, wine and cheese tasting, truffle hunting, sight seeing, shopping, and more! All of our culinary delights and adventures have been curated by Chef Naga in alignment with our Gaia Gourmet philosophy. We have chosen foodie-focused excursions (everything is optional), and have also left some unstructured time for you to explore on your own or relax with some quiet moments on this beautiful property (massage services available).
We will journey to another Sanctuary in the Chianti region of Tuscany, the heart of the "Golden Triangle" between Senna, Arezzo and Florence; La Selva di Giordano. This magical property, overlooking the gentle slopes of the Arno valley, is a vast 32 acre natural garden of ancient oaks, olive groves, grape vines and overflowing meadows with indigenous wild flora and fauna. Similar to our beloved Sanctuary in Costa Rica, two flowing streams of water enhance the potent high vibration of the land. The totally restored 17th century farmhouse, two additional smaller villas, a spacious studio specifically for Yoga, four salt water swimming pools and an outdoor amphitheater are peacefully nestled into this healing environment, intertwined as if in symbiosis.
Besides a daily healing yoga class, we will also enjoy walks around the scenic Tuscan hills and a meditation walk will be included in the week as well. "FLAVORS" – We'll not only balance the week with the healthy "form" part of the retreat, but also with learning about and experiencing firsthand the amazing flavors of this region. Each day we'll be able to enjoy mouth-watering cuisine, as well as take part in tastings from wine and olive oil, to cheeses, gelato, and of course the Italian espresso. From award-winning restaurants to family farms and kitchens, learning and enjoying the food will be an added bonus to working up an appetite during our classes and walks!.
Trips include visits to small villages, large cities, and outdoor activities, even a day at a unique "Sensorial" thermal spa where guests will enjoy a treatment "circuit" through thermal waters, aromatherapy, chromotherapy, and relaxation pods.
Julian and Erin will be your guides around the city, museums, and outlying walks. Enjoy seeing world famous works of art, as well as monuments, one-of-a-kind lookouts, and feeling the modern bustle of this compact city.
Portugal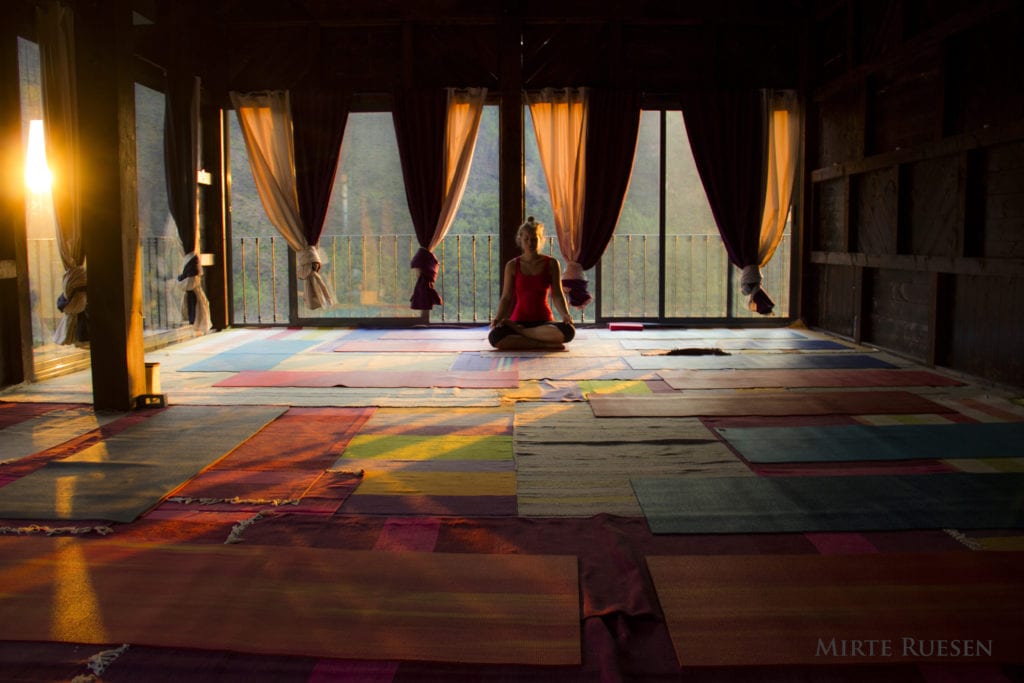 Vale de Moses is a family run healing yoga retreat in the heart of the Portuguese mountains. Spend a week or more practicing yoga, receiving massage and acupuncture treatments, walking in forests, swimming in natural river pools and eating delicious nutritious food.
Stay in one of the beautifully restored stone cottages, Soulpads or in a Tipi. Our retreat home is perfect for those in need of a break, rest and relaxation. We are surrounded by nature and forests, peace and tranquility – the perfect ingredients to restore your body and mind.
The combination of good food and sleep, clean mountain air and water, therapeutic massage and acupuncture, hill walking and river swimming, all create a highly restorative context in which to begin, or to deepen, your yoga practice. Retreat week run from April to October.
A variety of styles of yoga are taught at Vale de Moses through the year by some delightful and inspiring teachers who will take care of you on your mat. Please do not worry about being "good" enough. Or flexible or thin enough. Or whatever enough. We prefer to think you are perfect just as you are. Whatever your capability or experience may be, you are truly welcome. It might be your first yoga retreat, perhaps your first yoga class, or maybe you've been practicing regularly for decades.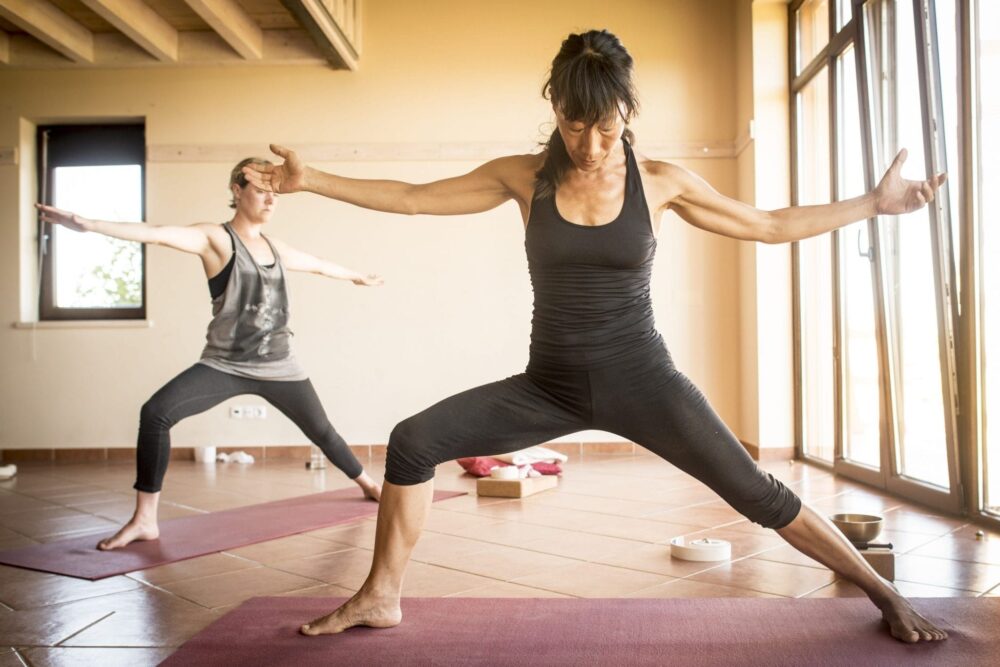 Hatha flow, alignment, yin yoga, pranayama, meditation and yoga psychology. A classic healing yoga retreat for those of you with a regular practice or with the intention of starting one. A week course that will give you the base to build your spiritual practice on or, if you already have one, the perfect opportunity to go deeper. Our classic yoga retreat is where all the elements of the yoga practice will be explained and explored in a simple yet profound way. This retreat is an overview of all that yoga has to offer. It can be considered a crash course for the beginner or curious new comer or also an opportunity to develop depth for the seasoned practitioner.
We have two daily practices, morning and evening, where asana, meditation and breath are explained slowly and thoroughly, both in moving and still sessions, giving you the perfect chance to establish a solid foundation for your future practice. We will also include assisted self practice sessions along the week to help you design your routine for when you are back home and inspiration to carry on with a meaningful yoga practice for the months to come.
Escape everyday life and treat yourself to an indulgent 5 night stay at Boutique Hotel Vivenda Miranda with maximum pampering and minimum stress. This is the perfect spa getaway experience just for you with your partner or a friend guaranteed to rejuvenate, relax and de-stress.
Boost your energy levels and establish new healthy habits with our selection of spa treatments and restaurant menu. This Relax & Revive offering includes 5 nights in a room with a beautiful sea or garden view, a welcome smoothie or juice on the hotel's panoramic terrace with stunning views of the sparkling ocean and endless sky, super-food breakfasts with dairy free alternatives, fresh fruit, vegetable juices and smoothies. A two course lunch is included on two days of this relaxing break, to be taken on days of your choice as well as one evening four course dinner with vegetarian, vegan and raw food options.
As part of the retreat you can enjoy four organic treatments in the hotel's Neal's Yard Remedies of Covent Garden London Spa the first overseas spa of its kind. This includes Indian Head Massage, Body Harmony Treatment, Relaxing Back Massage and a Facial. Morning yoga sessions are included every other day and you will also enjoy unlimited access to the wellness pool, sauna and steam room.
So relax and completely unwind with us, it will make a world of difference to your health and wellbeing and see you returning home completely renewed.
France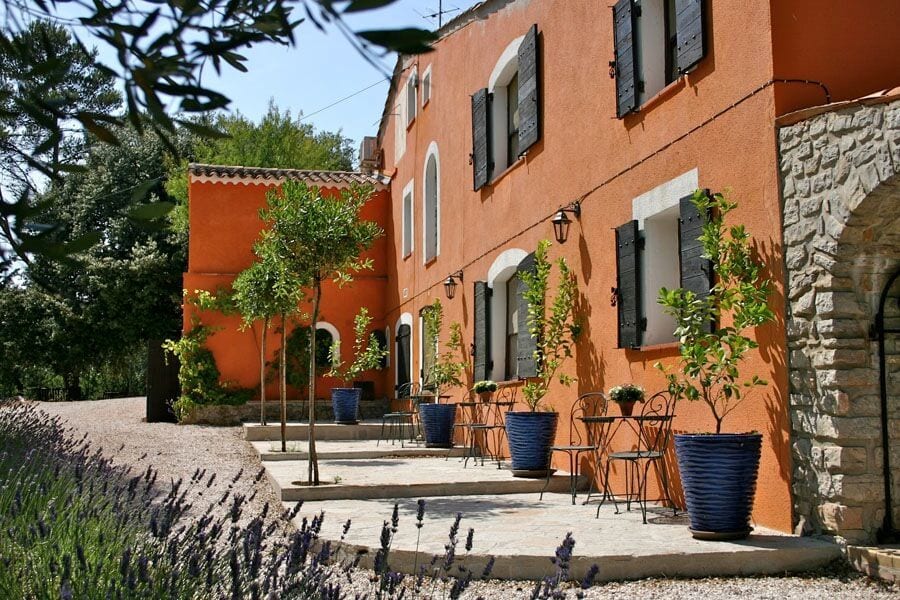 Join us in the chic south of France during lavender season. Enjoy daily healing yoga, day trips, amazing tastings, and scenes of the beautiful Cote d'Azur! Bastide Avellanne is the ideal location to visit Provence.
Situated only 30 minutes from the sea and from the Cote D'Azur between Cannes, St Tropez and Hyeres, with its hundreds of kilometers of white beaches, rocky capes and wild bays is considered the most beautiful coastline of France – 300 kilometers of coast accompanying the Mediterranean Sea, white sandy beaches, a preserved landscape, protected islands and famous locations renowned worldwide.
It looks just as you see in postcards, fields of lavender, medieval villages, chateaux, markets full of colours where you can find local products and exotic spices, lively small towns with a slow way of life.
Day trips will allow guests to add arts, culture, adventure, and natural beauty to their retreat experience. Trips may include visits to small villages, large cities, and outdoor activities, even a gorgeous spa day in near the Cote D'Azur where guests can swim, enjoy a healthy lunch, schedule spa treatments, or simply enjoy the sun. See smaller villages that few tourists go, and get a true education and taste of France with various tastings of regional wines, aperitifs and cheese.
A 5 day retreat at award winning Yobaba Lounge to re-establish a rich, soulful connection to your healing yoga and meditation practice. Located in a picturesque medieval village in the southern French Pyrenees, the house feels like a temple, the rooms are large and stylish.
The gourmet vegan food has been described as sensational, outrageous, alchemical, the best ever, and more. It is often raw, always free from dairy, meats, gluten, and sugar. The food supports the practice and quickly rebalances digestion. Retreat facilitator Gertrud shares her practice of Embodied Meditation, which is the yoga of breath, mindfulness and movement. Without excessive effort, the practice strengthens your core, legs and hips, tones your parasympathetic nervous system and sets alight your inner space.
There will be periods of free time each day, which gives you opportunity to just relax in the walled garden, pamper yourself or explore wild swimming in nearby lakes and rivers. You will be held within a clear daily structure. The Yobaba Lounge team will look after all your practical needs whilst you let go and spend time with your self. Our retreats include periods of delicious silence (until mid-day each day) to help you reflect and integrate what arises during practice. The retreat is intended for all those in need of rejuvenation, rest and relaxation, and those who are seeking a more mystical connection to their existing yoga and meditation practice. Nevertheless, it is suitable for beginners or those already proficient in either yoga or meditation.
Greece
Join us for a beautiful and transformative Indian Healing Yoga and Meditation experience in the scenic backdrop of Lefkada Islands, Greece. Learn to go inside through deep Buddhist meditation and classical yoga in order to release our blockages and undo the cycles of our past, while simultaneously applying this powerful knowledge in order to heal the body through tantra, ayurveda and reflexology practices.
Winner of the Luxury Travel Guide Awards 2017 for Asia and Australia region and Service Excellence by Tripadvisor this is an intensive spiritual experience, where with the back drop of pure nature you can learn to go inside, let go off the pain, the cycles of limitations and expand beyond your original self through simple direct work on and into the mind which the Yogis have practiced for thousands of years.
There are opportunities to work directly with the Zen master and seek Transcendental appointments and therapies from him during the retreat. Come, allow yourself the change you have always wanted, but did not know how to create. This retreat is immerse and content rich, suitable for the student who is ready to form his her spiritual path.
Our luxurious back drop if the Urania Luxury Resorts, standing on top of a mountain overlooking the 7 Ionian Islands and the beautiful Ionian sea.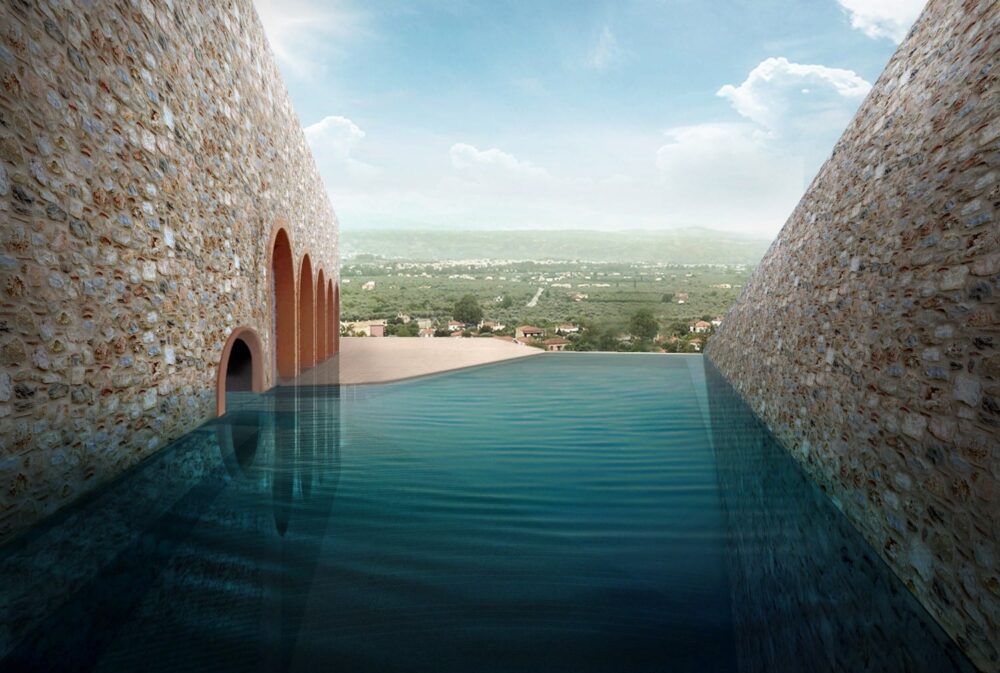 The Euphoria Emotional and Physical Transformation Retreat is our signature intensive retreat and aims to improve your overall state of emotional wellbeing and bring harmony to your life.
By addressing all levels – physical, emotional and spiritual – it assists your self-reflection and contemplation and enhances your evolutionary journey towards self-awareness and illumination.
The Ancient Hellenic and Chinese civilisations observed the cosmos and human organisms and developed philosophies that in detail describe both. Most of the principles of these philosophies have been confirmed by today's science.
Euphoria Retreat's concept stands on these two pillars of ancient wisdom, which describe how energy flows in our body and how the body is influenced by the cosmos, giving guidance that derives from thousands of years of experiences on how to live a euphoric and healthy life.
Modern evidence-based science provides clear answers on whether something is valuable or not, and gives information on a biochemical level regarding what is needed to support wellbeing – vitamins, minerals etc – and uses medicine to cure and set a safe basis for complementary and alternative medicine.
In this way, Euphoria Retreat has developed wellbeing programmes that centre around the five elements of earth, fire, water, wood and metal and their related energies and emotions, with treatments designed to bring balance by addressing the three levels of existence (emotional, physical and spiritual).
A variety of individually designed programmes includes signature retreats, mini retreats, wellness consultations and mental coaching, as well as a wide range of massage therapies, signature bodywork experiences, holistic healing practices, pampering face and body treatments, wellness coaching, and body and movement fitness activities that focus on bringing enduring harmony.
On a daily basis, you will explore your relationship to each element (water, wood, fire, earth, metal), with physical/energy treatments as well as in intimate group sessions. The program also includes nutritional assessment through innovative technologies.
Join us for a 7 night summer healing yoga holiday in Corfu! Offering a beautiful yet tranquil alternative to the bustling, cosmopolitan beach of Acharavi, Almyros is a peaceful paradise escape, perfect for those looking to take a relaxing break from the hustle and bustle of everyday life. Just Relax is a Greek yoga retreat, which allows guests to unwind in its tranquil environment. We welcome couples; solo travellers and friends who'd like to combine their love of yoga with a sunshine holiday.
Located within the stunning Greek island of Corfu, our experienced and inspiring yoga teachers will challenge your mind and body, encouraging you to enhance your overall wellbeing through daily practice of yoga techniques. Our beautiful Corfiot villa is located just a stone's throw away from Almyros beach and offers breath-taking views of the Albanian coast. Substantial gardens located at the front and rear of the Just Relax villa are blooming with trees and tropical flowers, creating a beautiful environment for our guests to relax and unwind.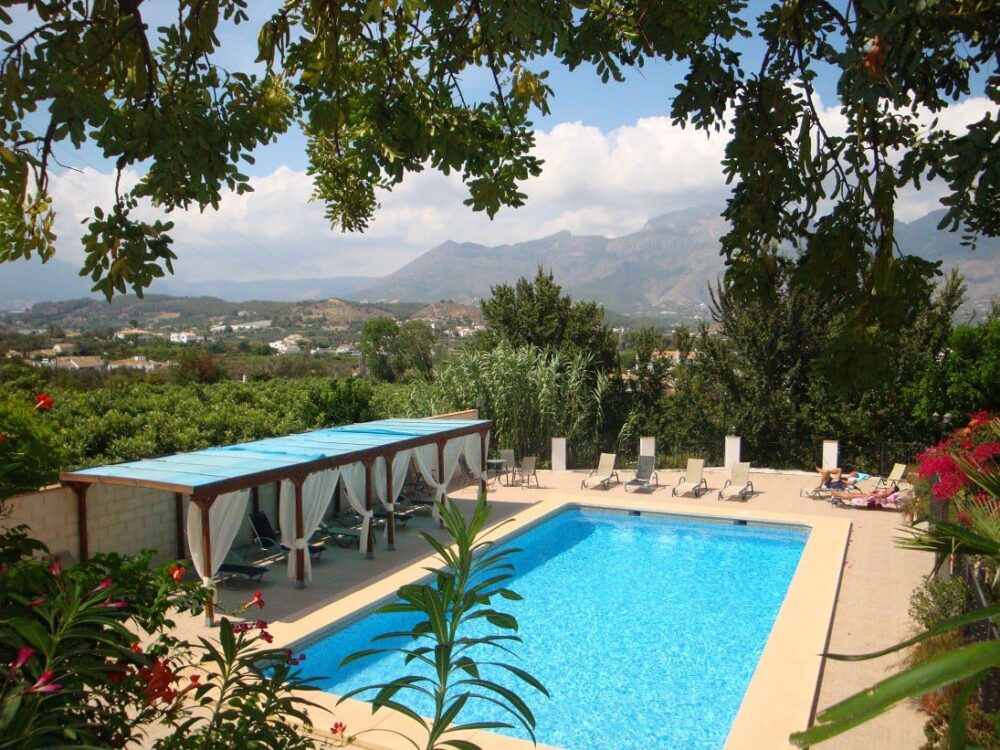 Escape to Spain for 5 nights and immerse yourself in warm sunshine, 'drink' fresh clean sea air, feast on delicious tasty food, open your body in twice daily amazing yoga and hike in stunning natural scenery. And, if you fancy exploring further, you can go biking and horse trekking, cook up a delicious paella lunch or simply chill in the sun.
Our healing yoga and hiking retreats in Spain are the perfect blend of two complementing exercises. Whilst hiking is great for the heart and lungs it can create tight leg muscles and an aching back but, with the addition of delicious yoga to lengthen, open and strengthen your posture, you'll loosen your hamstrings, build strength, mobilise joints and deepen your breathing. The simple fusion of yoga and hiking on one retreat means you receive a complete boost to your health and fitness.
For the latest travel inspiration follow us on Instagram @soulseedtravel. Get in touch with our retreat advisors to help you find, discover and book your perfect healing yoga retreat.