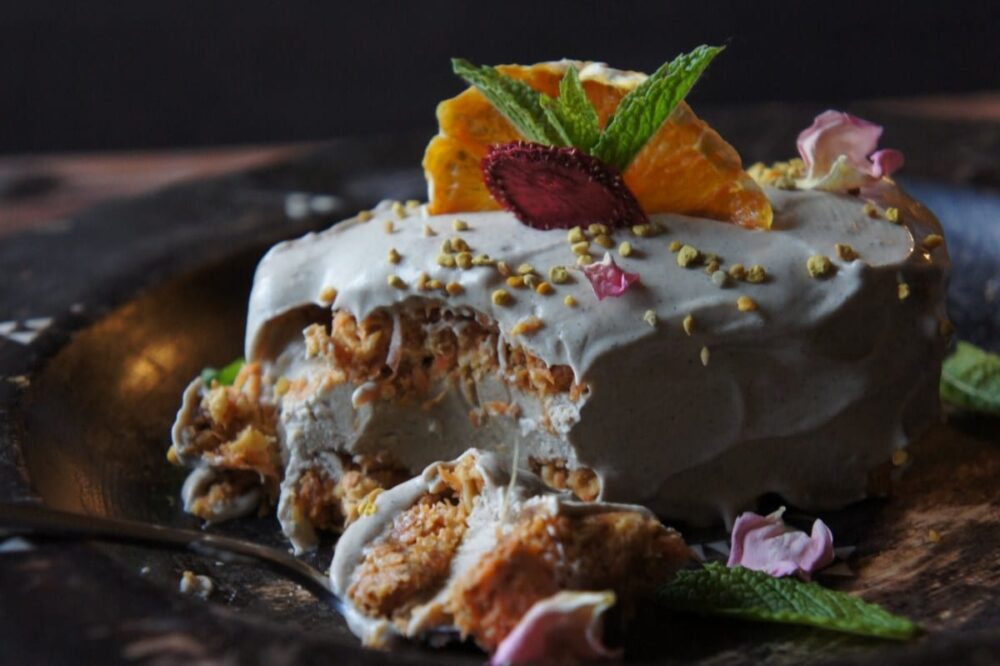 Did you know that it's National Vegetarian Week? While of course it's not mandatory to eat a vegetarian diet if you practice yoga, there are many reasons why yogis choose to forgo meat and poultry. Nourishing yourself with fruits, vegetables, legumes, beans, and grains is no doubt healthy for the body and mind.
To celebrate National Vegetarian Week, here are five recommended retreats offering a taste of local vegetarian cuisine.

These cleansing yoga and detox retreats are the perfect opportunity to give a great big boost to your health and well-being in a sunny tranquil space. You'll eat well, rest well, sleep well, laugh a lot and possibly glean life changing knowledge and tips that you can easily incorporate when your return home.
Come and join us at our healing space in the sun where you can escape your busy life, slow down and nurture yourself with utterly delicious detox food, take part in gentle exercise to boost detoxification, join informative wellness talks, enjoy soothing therapies, sleep, relax and have the time and space to reconnect with your true self and feel alive and vibrant again. Expect to laugh lots, eat well, make new friends, feel amazing and catch the sun's rays on a retreat that brings together all the magical ingredients needed for transformation of mind, body and soul.
This isn't a 'juice only' detox. You'll not starve as our carefully balanced breakfasts, lunches & dinners ensure you'll receive optimum nutrition but particularly, focus on ingredients that boost and support the body's organs during a detox
Plus, during your stay there'll be opportunity to go horse trekking or biking through the countryside, join Chef in a kitchen workshop, visit the local spa or wander into town and have personal consultations with our life coach and nutritionist to help you go a little deeper in private.
A healing weekend Vegan Detox Retreat consisting of gourmet vegan food, mindful yoga and a digital detox at award winning Yobaba Lounge. Located in a medieval village in the southern French Pyrenees, a region of stunning beauty and fascinating history. The house feels like a temple, the rooms are large and stylish. Using positive ritual, we realign mind, body and spirit through gentle reflection, joyous mindfulness and a delicious vegan diet. We are known and loved for our outrageous gourmet vegan food. It has been described as inspirational, beautiful, exceptional, the best ever, and more. Without dairy, meats, sugar or gluten, the diet quickly rebalances the digestion and supports the cleansing processes.
The retreat is intended for all those in need of rejuvenation, rest and relaxation and those wishing to experience inspirational vegan food. It is suitable for beginners or those already proficient in either yoga or meditation.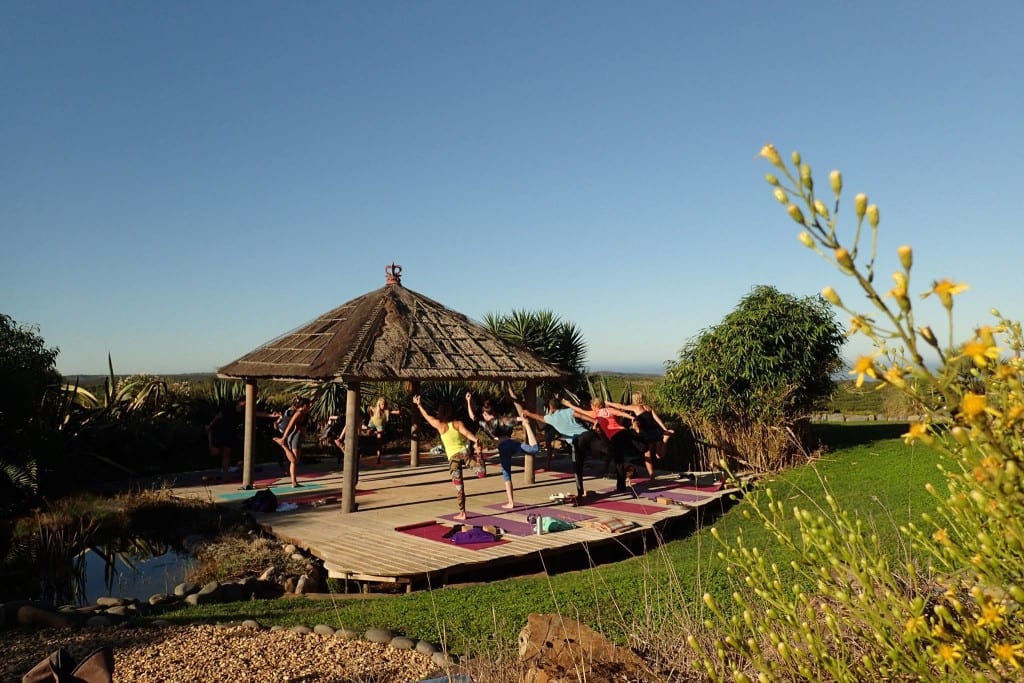 The Yoga Detox holiday is our most popular yoga retreat. Whether Yoga is new to you, or you are an accomplished Yogi, you will enjoy and benefit highly from my specific detoxifying blend of Yoga postures. The level of instruction is personalized to suit each individual.
To help the detoxifying process of your body, we use special detox devices, foods and natural supplements to help eliminate accumulated toxins. Yoga has a very detoxifying effect on the organs, and our yoga classes focus on poses beneficial to the detox process. Diseases are born in the body, and their root is often over toxicity (body pollution caused by heavy metals, pesticides, preservatives and other foreign toxins). More and more diseases are caused by our modern lifestyle therefore cleansing is an essential physical process that brings health and happiness.
There is enough spare time for relaxation, to hang in the hammock, go and wonder in amazing nature, sit in the SPA or get spoiled by one of our massage therapists. The retreat takes place in stunning Monte Velho, overlooking the hills and the west coast of the sunny Algarve. Expect your mind to clear, your heart to smile and your eyes to glow, once you go home again.
We offer all our Yoga Detox Retreats at the majestic retreat center of Monte Velho. Located in the rolling hills of St. Vincent Natural Park (Carrapateria), Monte Velho sits on the western edge of Portugal and overlooks the great Atlantic ocean.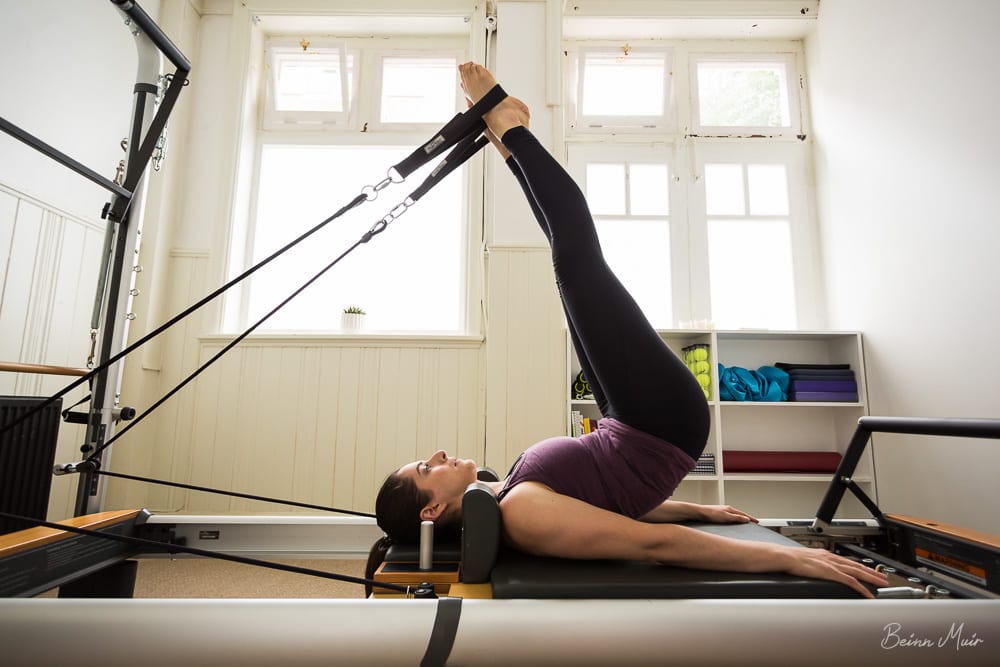 Join Melanie for a beautiful Pilates holiday at one of Catalonia's nicest sea-side towns. Pilates every day, delicious eco-vegetarian food, massages and relaxation by the pool. You will do 11 hours of Pilates over 6 days, leaving the retreat feeling energised, taller and stronger than ever. The retreat is perfect for those who like a little bit of structure but also the freedom to do to their thing. There will be no forced socialising if you don't want to! A wonderful, private villa will be our base during the retreat and weather permitting we will be doing our Pilates al fresco.
Not many retreats offer the opportunity to really delve deep into Pilates in a smaller, more personalised way. The retreat is organised by Melanie, a Pilates teacher who is passionate about helping people to get stronger by working with, and not against their bodies. Only a maximum of 12 people will be on the retreat, making it a truly personable experience. Whilst Pilates is the main focus, you will have plenty of free time to relax or explore Sitges and the surrounding areas.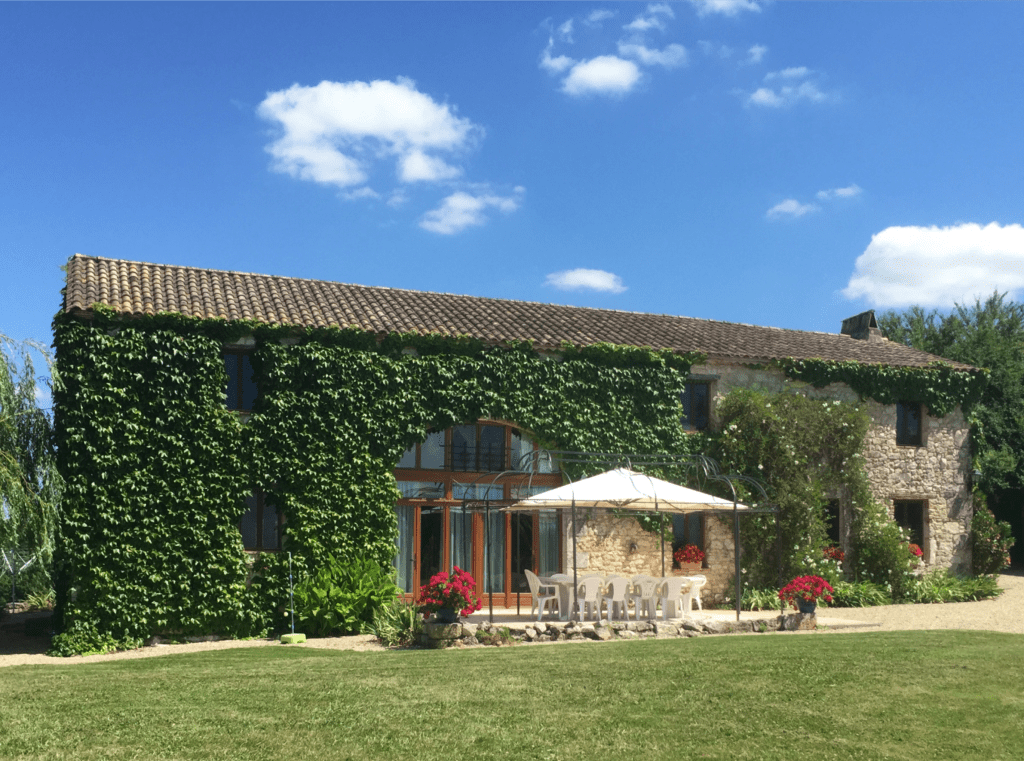 Join us for a week at Le Manoir, a stunning Eighteenth Century property that has been beautifully restored to create a spacious retreat centre. Set in the hamlet of La Perotterie, with 360 degree views of stunning countryside in the beautiful Aquitaine Province of South West France, the retreat has a private pool plus extensive gardens and grounds to explore. Two celestial events fall during the week of our retreat, the Summer Solstice on the 21st and a New Moon on our final day the 24th.
We'll be celebrating the height of summer by honouring the sun and connecting with the heightened solar energy of the summer solstice through an in depth exploration of Surya Namaskar (sun salutations) and marking the completion of the cycle that began at the winter solstice with a celebration of summer at the retreat centres very own stone circle. Solstice means 'standing of the sun' and we will use our yoga practice this week to connect to this turning point in the earth's yearly cycle by taking time to stop and reflect our own unique journey over the last six months. We'll focus on releasing what's gone before and build our inner energies to prepare for the second half of the year.
To compliment and balance this, we'll follow the solstice by shifting our focus inward with an exploration of Chandra Namaskar (moon salutations). The new moon signifies a time for letting go, cultivating an inner awareness and planting the seed for new beginnings. We'll observe this point of the lunar calendar with a nourishing and restorative practice that will help us set our intentions for the coming six months.
Our retreats take a holistic approach to your experience by balancing active practice and free time to ensure you are able to switch off, relax and enjoy yourself. Everyone is encouraged to contribute to the smooth running of the group facilities by participating in some simple Karma Yoga to keep things clean and tidy.
For the latest travel inspiration follow us on Instagram @soulseedtravel. Get in touch with our retreat advisors to help you find, discover and book your perfect retreat. Namaste!