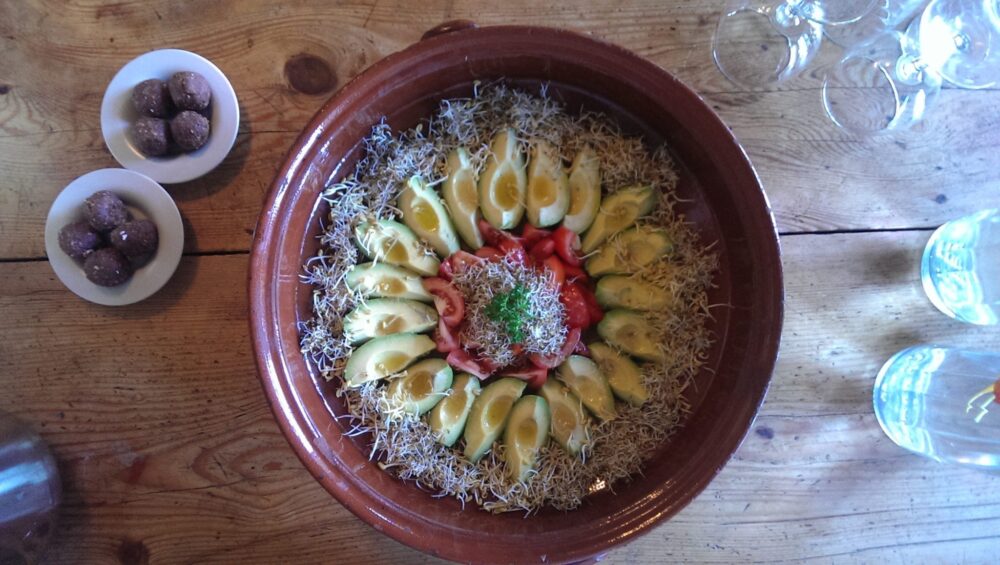 Stay healthy this summer as the temperatures are rising, soak in the sunshine, deepen your yoga practice and engage in a gentle cleanse on one of these recommended yoga detox holidays Europe!
Location: Yoga Detox Holidays in France
Dates: 11th – 15th October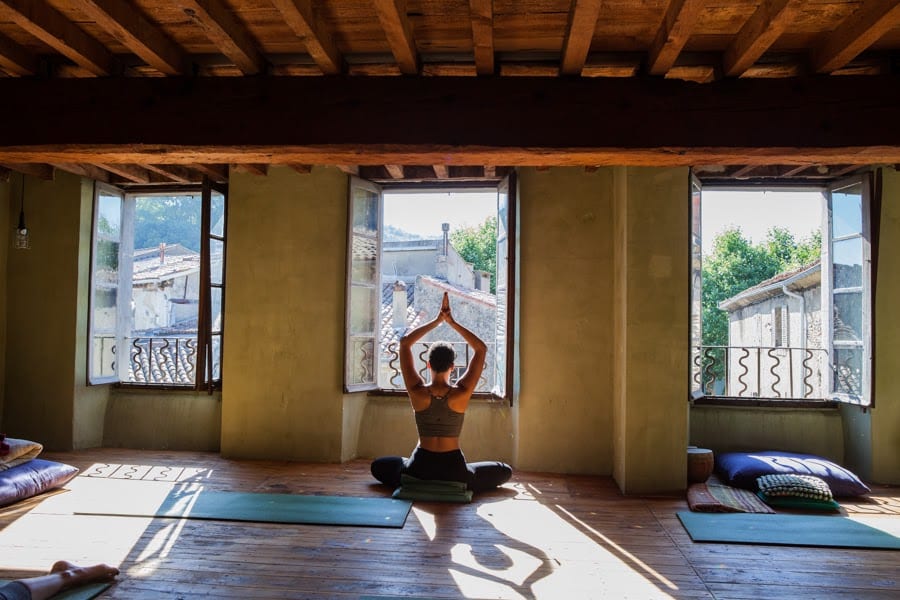 A 5 day Yoga, Mindfulness and Embodied Mediation Retreat to re-establish a rich, soulful connection to your yoga and meditation practice. Located in a picturesque medieval village in the southern French Pyrenees, the house feels like a temple, the rooms are large and stylish.
This retreat is intended for all those in need of rejuvenation, rest and relaxation, and those who are seeking a more mystical connection to their existing yoga and meditation practice.
Retreat facilitator Gertrud shares her practice of Embodied Meditation, which is the yoga of breath, mindfulness and movement. Without excessive effort, the practice strengthens your core, legs and hips, tones your parasympathetic nervous system and sets alight your inner space.
The gourmet vegan food has been described as sensational, outrageous, alchemical, the best ever, and more. It is often raw, always free from dairy, meats, gluten, and sugar.
There will be periods of free time each day, which gives you opportunity to just relax in the walled garden, pamper yourself or explore wild swimming in nearby lakes and rivers. You will be held within a clear daily structure. You are welcome to add additional nights to the end of your stay.
Location: Yoga Detox Holidays in Croatia
Dates: 8 – 15 June / 23 – 30 June / 7 – 14 September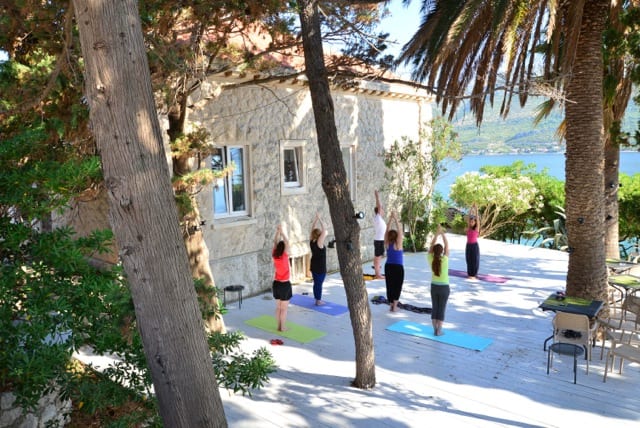 Are you looking for an inspiring and nourishing seaside yoga holiday in Croatia under the Mediterranean sun? Do you want to go somewhere where you can roll out your yoga mat by the sea in the morning, explore secluded beautiful beaches and unspoiled island's nature in the afternoon, and cleanse your body with organic food and detox juices?
Then this week long retreat is Croatia is perfect for you!.
Experience the joys of a seaside yoga practice combined with meditation and breathing exercises. You will also experience excursions to the magical nature park of island Mljet with salt lakes, an olive grove farm with wild herb workshop where you will be able to learn about the culinary use and medical benefits of Mediterranean herbs, a boat ride to secluded beaches, and a tour to an organic Bee farm.
Most of all on our seaside yoga holiday, you will discover all the joys of the Mediterranean and have a lot of fun in the process! The extensive local knowledge of the retreat team ensures that you will enjoy the most authentic sights, flavours and experiences of Croatia.
Location: Yoga Detox Holidays in Ibiza
Dates: 1st – 8th June

Together on our Body Balance Wellness Retreat we will discover an island of turquoise waters, hidden coves, pine tree forests, the magical Es Vedra filled with magnetic power and explore Ibiza's best kept secrets.
We will take you exploring on the beautiful island of Ibiza. Think magical picnic sunset on the beach, beautiful nature walks and a spectacular sunrise special yoga on the beach.
Life is a Journey; trust every step of the way. As we journey through life we all come across our own challenges along the way. We have so many decisions to make in life it can leave us feeling a little burnt out.
We can feel the pressure of society, as we try to fit in to a mould or a way of life where, deep down, we know we don't belong. We can question our own self worth and struggle to know our purpose, feeling lost in the vastness of life.
We can feel disconnected from who we are, trying to find happiness from something external (a relationship, a holiday, alcohol, a new car, the next new thing). Some of us have felt such pain and despair (of body, mind and soul) that we doubt we will ever heal and feel ourselves again. Whatever your story our job remains the same;  to nurture, empower and support you on your path to reaching your full potential.
Our timetable will be perfectly balanced between exciting activities and personal time to relax, dip in the pool and catch up on 'me time'. You are invited to try everything, however, extra personal time and long lies are also supported.
Your home for the week is a beautiful villa nestled amongst a fragrant pine forest in the beautiful North of Ibiza, a peaceful and tranquil sanctuary. This organic and nurturing home has gardens to explore, meditative spaces to switch off, Bali style huts to relax and a beautiful pool to dip in and refresh.
Location: Yoga Detox Holidays in Portugal
Dates: Open all year

Escape everyday life and treat yourself to an indulgent 5 day retreat at a boutique hotel with maximum pampering and minimum stress. This is the perfect spa getaway experience just for you with your partner or a friend guaranteed to rejuvenate, relax and de-stress.
Boost your energy levels and establish new healthy habits with our selection of spa treatments and restaurant menu. This Relax & Revive 5 day retreat includes 5 nights in a room with a beautiful sea or garden view, a welcome smoothie or juice on the hotel's panoramic terrace with stunning views of the sparkling ocean and endless sky, super-food breakfasts with dairy free alternatives, fresh fruit, vegetable juices and smoothies.
A two course lunch is included on two days of this relaxing break, to be taken on days of your choice as well as one evening four course dinner with vegetarian, vegan and raw food options.
As part of the retreat you can enjoy four organic treatments in the hotel's Neal's Yard Remedies of Covent Garden London Spa the first overseas spa of its kind. This includes Indian Head Massage, Body Harmony Treatment, Relaxing Back Massage and a Facial. Morning yoga sessions are included every other day and you will also enjoy unlimited access to the wellness pool, sauna and steam room.
So relax and completely unwind with us, it will make a world of difference to your health and wellbeing and see you returning home completely renewed.
Dates: 3 – 10 & 10 – 17 August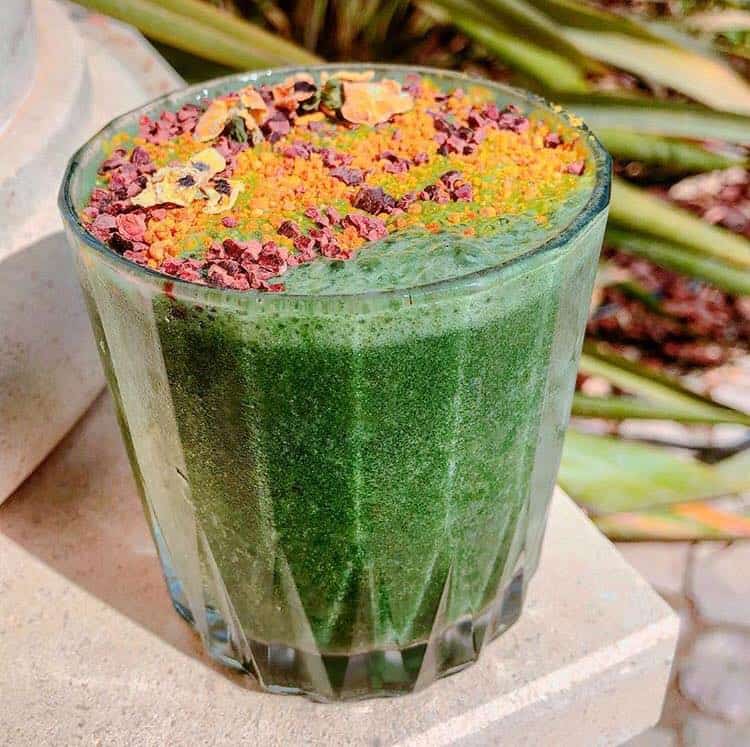 Are you ready to retreat to a place where you can completely rest, reset and let go and enjoy chef prepared plant based cuisine at its finest with a splash of yoga, and more? These raw food summer yoga retreats in Portugal are located on the edge of the Sao Bartolomeu de Messines/Silves nature reserve in the Algarve.
Expect a nourishing, exclusive, intimate and unique week of restful bliss. With my experienced team of yogis and therapists, I will guide you through a beautiful week. This is the perfect chance for you to relax into nature, unplug from the world, restore and reset.
We'll create some wonderful dishes together and indulge in the preparation of incredible foods. Being an experienced yogi is not a prerequisite, all you will need for this stunning week of yoga is the will to explore and embrace a high vibrational flow.
There will be daily kitchen classes on raw food, yoga and holistic sessions. They are completely at your leisure, so if you just want to relax by the plunge pool and wait to be fed, that's ok too. It's your holiday!
Dine al fresco by the river each night and be ready for spectacular sunsets, evening workshops, meditation sessions, incredible food, cacao ceremonies and much more. Leave feeling rested, rebooted and filled with a new zest for life!
We like to consider that while on 'retreat' we are withdrawing from the everyday world. We like to consider our retreat as a world in itself – where we provide the space and opportunity for you to take all the time you need to reflect on your world, your wellbeing and your self.
Location: Yoga Detox Holidays in Italy
Dates: Open all year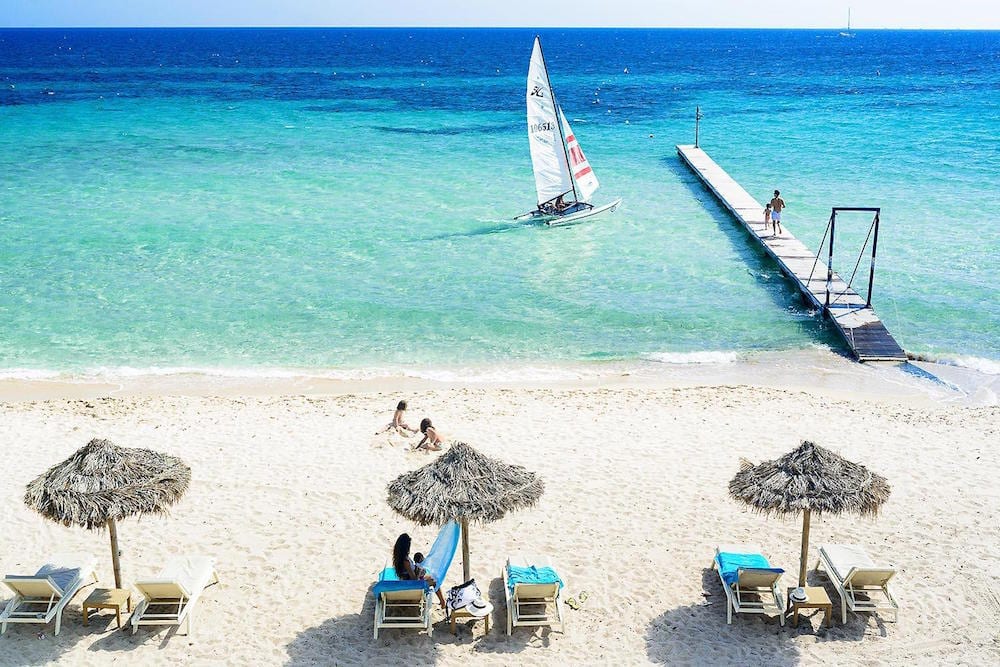 Choose between 3 – 6 night wellness, detox and spa packages at this resort set in 120 acres of beautiful gardens on the white sandy shores of the Mediterranean and sheltered by the mountains.
Offering tailor made wellness programmes plus a daily activity programme: Anti-Ageing, Thalasso Detox, Stay Healthy and Weight-loss. Nestled among 47 hectares of beautiful gardens along a white sand beach on the sunny south coast of Sardinia, the resort offers you a choice of 5 five star hotels and 3 four star hotels plus 11 luxury villas.
Each guest on a wellness package gets a personalised wellness nutritional programme. A food programme will be created after a visit to Dr Cerina and post health analysis. Nutritionist Elisabetta Orsi specialises in Nutraceutics – food that makes one feel good, keeps one healthy and improve performance.
The hotel has its own gardens growing figs, lemons, aubergines, tomatoes and much more. All packages are full board. Wellness programmes and accommodation are priced separately.
Location: Yoga Detox Holidays in Spain
Dates: Open all year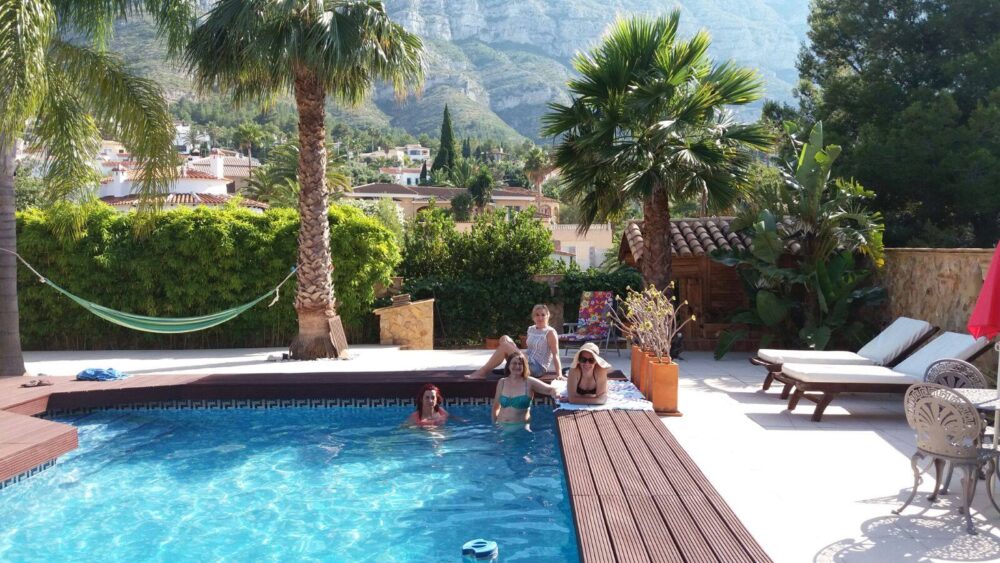 You can choose your 7 Day Holistic Detox, Meditation & Yoga Retreat in Alicante to your preference, consult personally availability. Dhara Holistic Care invites you to this rejuvenating retreat to detox your body and mind, reduce your stress and find your inner balance through yoga, meditation, and holistic workshops. This personalised and private retreat is not a simple vacation retreat.
It is an opportunity to reconcile with yourself which is the relationships with life, health, strength, and spiritual path, take a time for looking inside and find yourself. Furthermore, this retreat will be the time to open your heart and rest from the stresses as well as requirements of your daily life.
♥ Book Yoga Detox Holidays in Europe
Having trouble choosing one of these summer yoga retreats? Contact our team on retreats@soulseedmedia.com and let us help you find your perfect retreat.
Follow our travel inspiration on instagram @soulseedtravel. Pack your bags and book your flight!.