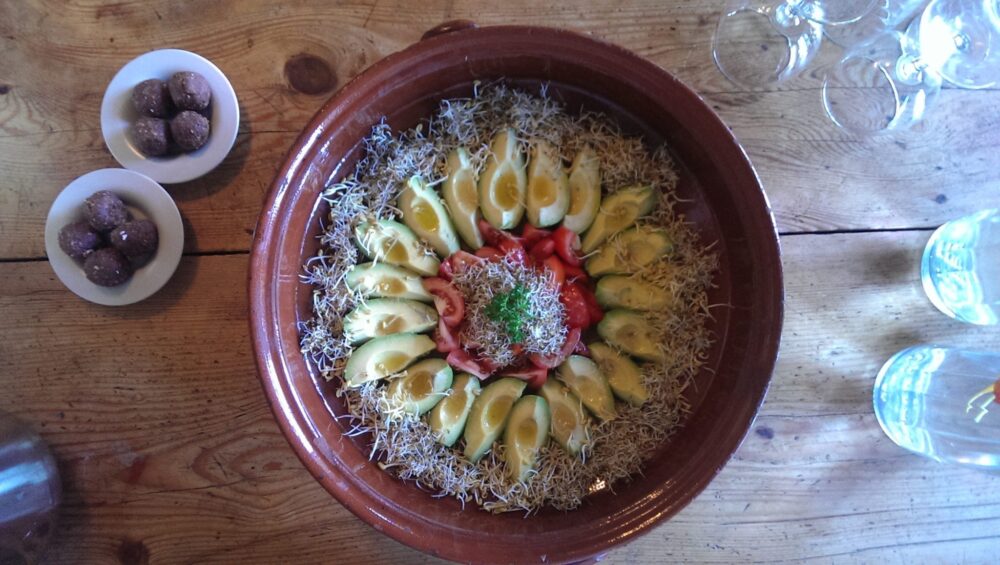 Stay healthy this summer as the temperatures are rising, soak in the sunshine, deepen your yoga practice and engage in a gentle cleanse on one of these recommended yoga and detox retreats in Europe!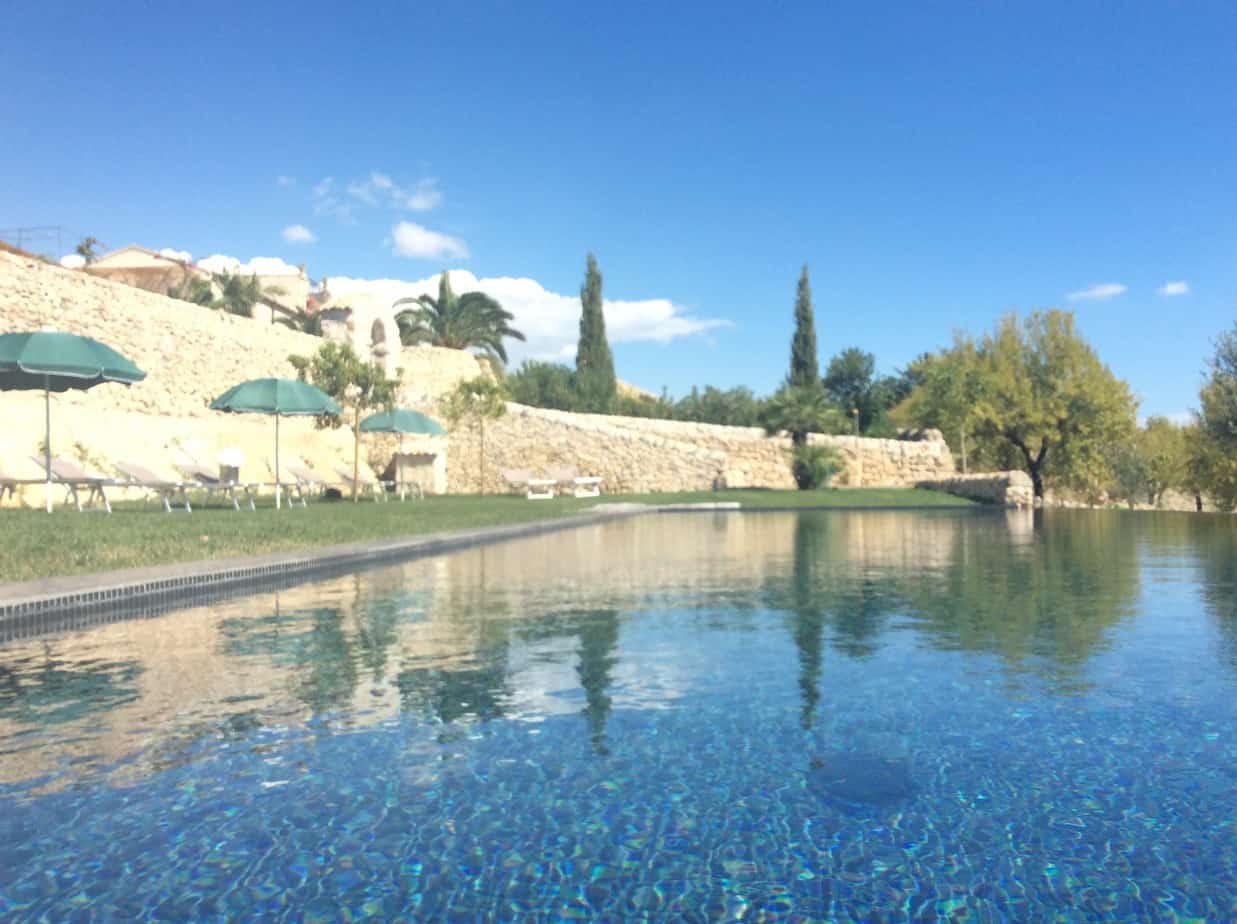 To be yourself in a world that is constantly trying to make you someone else is the greatest accomplishment." – Ralph Waldo Emerson.
One of the best quotes that summarize this amazing week long, detox your mind & rebalance your body yoga retreat with Francesca Paris. We will focus and experience "pranayama" physically and internally, appreciating every movement as it radiates outwards and inwards throughout the body, calming the mind, reducing stress and promoting concentration.
Hatha Flow, Yin and Meditation will be our magical tools to make every movement purposeful, we will experience what yoga feels like, rather than what it looks like, you will be encouraged and given the opportunity to wake up your core and spine throughout the classes and build self-trust. Embrace the present and nourish each minute of your yoga vacation, recharge your energy, take advantage of this time dedicated to you, spread the Light and Be Love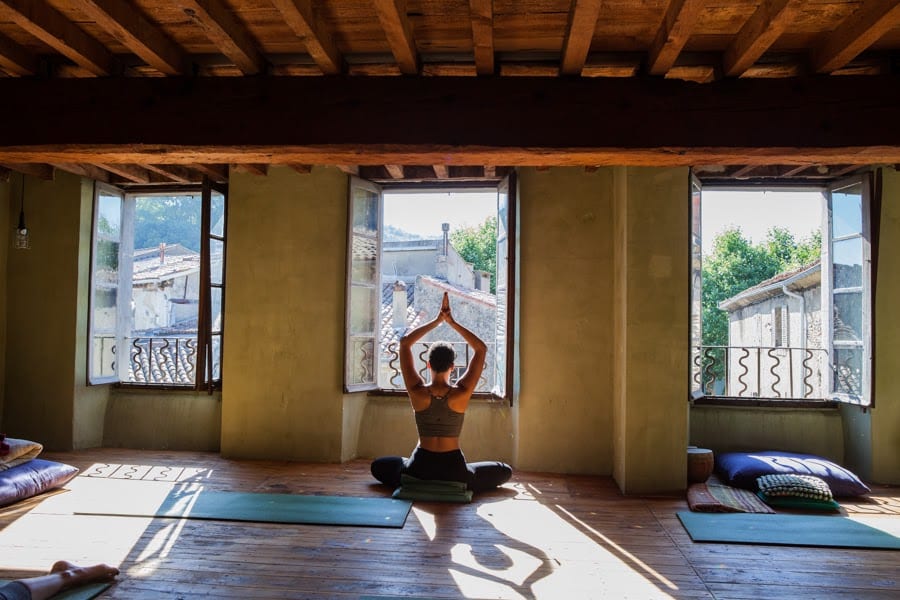 A 5 day Yoga, Mindfulness and Meditation Retreat at the award winning Yobaba Lounge to re-establish a rich, soulful connection to your yoga and meditation practice.
A healing retreat consisting of gourmet vegan food, mindful yoga and a digital detox at award winning Yobaba Lounge. Located in a medieval village in the southern French Pyrenees, a region of stunning beauty and fascinating history.
Retreat facilitator Gertrud shares her practice of Embodied Meditation, which is the yoga of breath, mindfulness and movement. Without excessive effort, the practice strengthens your core, legs and hips, tones your parasympathetic nervous system and sets alight your inner space.
We are known and loved for our outrageous gourmet vegan food. It has been described as inspirational, beautiful, exceptional, the best ever, and more. Without dairy, meats, sugar or gluten, the diet quickly rebalances the digestion and supports the cleansing processes.
The retreat is intended for all those in need of rejuvenation, rest and relaxation and those wishing to experience inspirational vegan food. It is suitable for beginners or those already proficient in either yoga or meditation.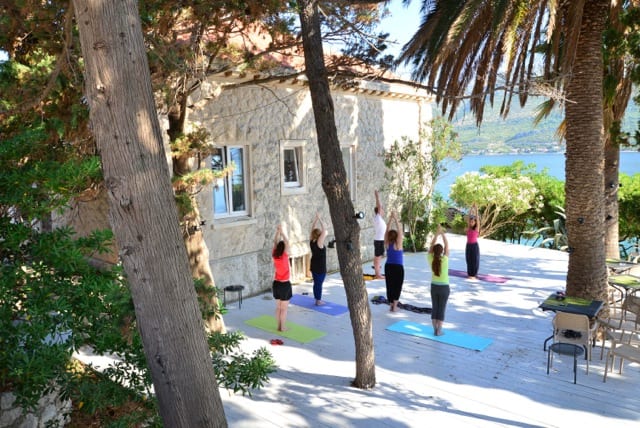 Are you looking for an inspiring seaside yoga and hiking holiday in Croatia under the Mediterranean sun? Do you want to go somewhere where you can roll out your yoga mat by the sea in the morning, explore secluded beautiful beaches and unspoiled island's nature in the afternoon, and cleanse your body with organic food and detox juices? Then this nourishing seaside yoga holiday in Croatia is perfect for you!.
Experience the joys of a seaside yoga practice combined with meditation and breathing exercises, hiking through the amazing unspoiled nature of the island and neighboring Peljesac peninsula, a culinary tour, wine tour, sightseeing, excursions, a visit to a organic olive grove farm and a wild herbs workshop – where you will be able to learn about the culinary use and medical benefits of Mediterranean herbs. The extensive local knowledge of the retreat team ensures that you will enjoy the best authentic sights, flavors and experiences of Croatia.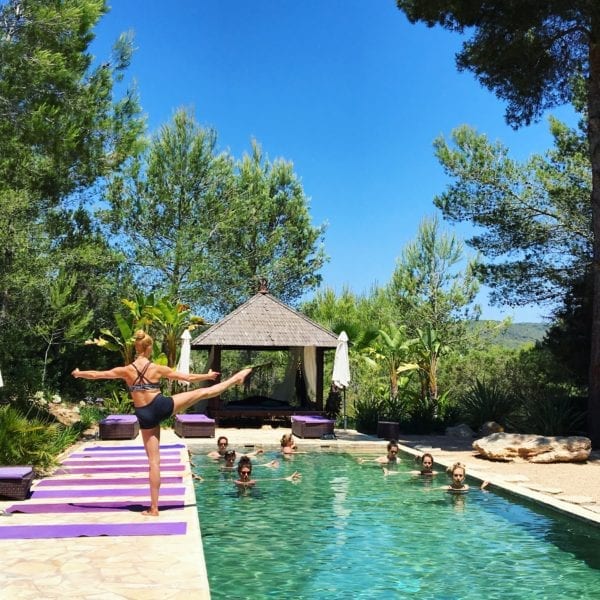 It's all inside you, every single thing you need. The body balance wellness retreat is an empowering and life changing experience all about you. We create an organic and nurturing environment for you to relax, recharge, switch off from daily stress and strain of life.
Stepping in to your power to redirect your attention to what you truly want and move forwards towards your dreams.
Delve in to activities at your leisure, taking part in as much or as little as you like. From yoga to Pilates, nature hikes to pampering, cooking workshops to creative art workshops, there is something for everyone. Nurturing body and mind.
Our timetable will be perfectly balanced between exciting activities and personal time to relax, dip in the pool and catch up on 'me time'. You are invited to try everything, however, extra personal time and long lies are also supported.
Your villa is nestled amongst a fragrant pine forest in the beautiful North of Ibiza, a peaceful and tranquil sanctuary.
This organic and nurturing home has gardens to explore, meditative spaces to switch off, Bali style huts to relax and a beautiful pool to dip in and refresh. Step away from the party scene and find the most beautiful and breath-taking Mediterranean paradise.
Together we will discover an island of turquoise waters, hidden coves, pine tree forests, the magical Es Vedra filled with magnetic power and explore Ibiza's best kept secrets.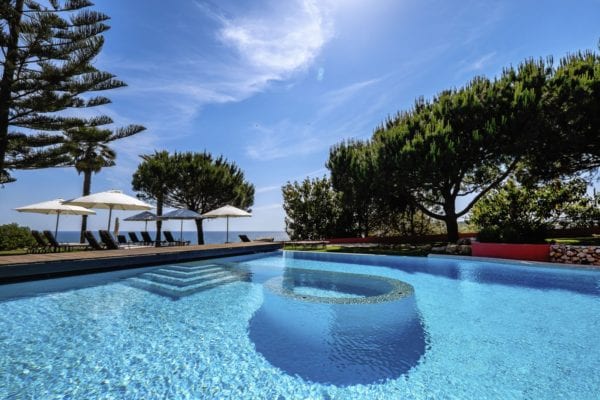 Escape everyday life and treat yourself to an indulgent 5 day retreat at a boutique hotel with maximum pampering and minimum stress. This is the perfect spa getaway experience just for you with your partner or a friend guaranteed to rejuvenate, relax and de-stress.
Boost your energy levels and establish new healthy habits with our selection of spa treatments and restaurant menu.
This Relax & Revive 5 day retreat includes 5 nights in a room with a beautiful sea or garden view, a welcome smoothie or juice on the hotel's panoramic terrace with stunning views of the sparkling ocean and endless sky, super-food breakfasts with dairy free alternatives, fresh fruit, vegetable juices and smoothies.
A two course lunch is included on two days of this relaxing break, to be taken on days of your choice as well as one evening four course dinner with vegetarian, vegan and raw food options.
As part of the retreat you can enjoy four organic treatments in the hotel's Neal's Yard Remedies of Covent Garden London Spa the first overseas spa of its kind.
This includes Indian Head Massage, Body Harmony Treatment, Relaxing Back Massage and a Facial. Morning yoga sessions are included every other day and you will also enjoy unlimited access to the wellness pool, sauna and steam room.
So relax and completely unwind with us, it will make a world of difference to your health and wellbeing and see you returning home completely renewed.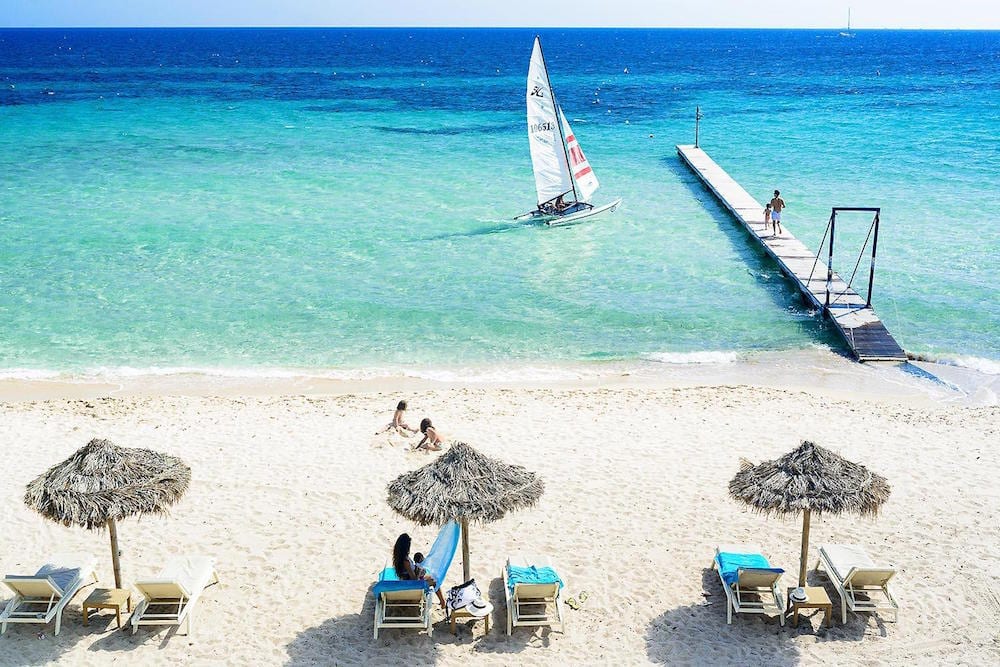 Choose between 3 – 6 night wellness, detox and spa packages at this resort set in 120 acres of beautiful gardens on the white sandy shores of the Mediterranean and sheltered by the mountains. The resort offers you a choice of 5 five star hotels and 3 four star hotels plus 11 luxury villas.
Offering tailor made wellness programmes plus a daily activity programme: Anti-Ageing, Thalasso Detox, Stay Healthy and Weight-loss.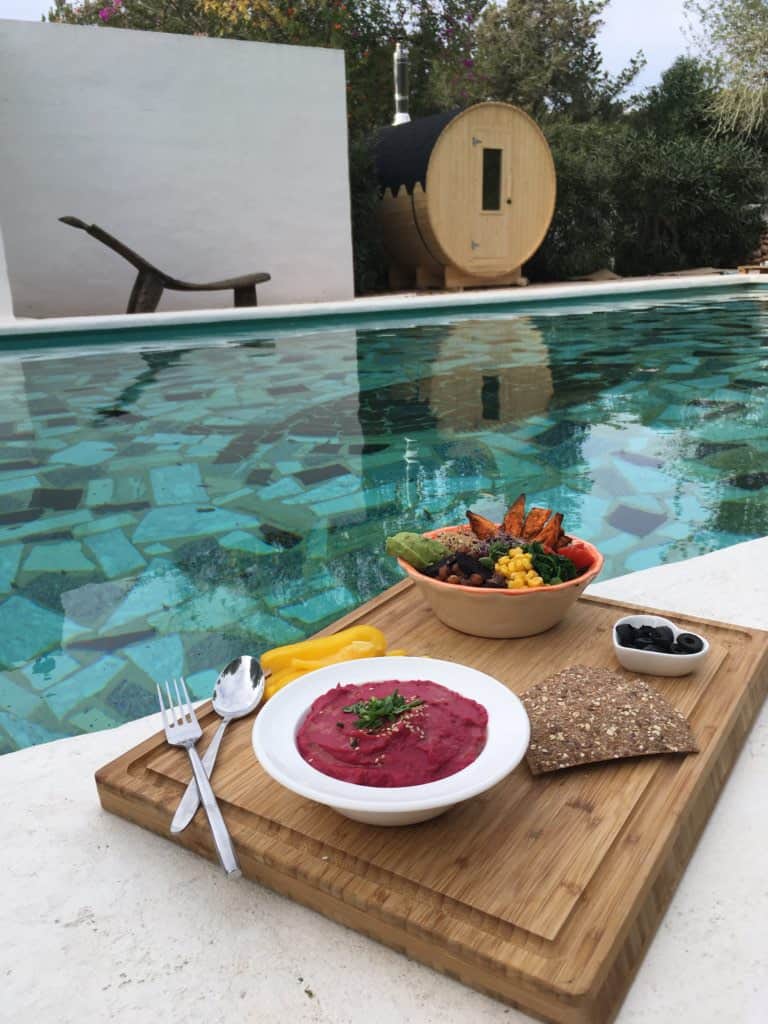 Join Yoga Trip Retreats this Autumn for this fabulous four night Ibiza wellness break of yoga, pampering, tasty vegetarian food and fun experiences with the 'real' Ibiza!.
Some of our mornings start with (optional) brisk silent walk or jog to the seaside and back to get our energies flowing, followed by yoga practice. Other mornings we flow straight into our pranayama, meditation and yoga practice after our supercharged power shot.
Seasonal, delicious vegetarian brunch follows with time of to digest, lounge by our pool and relax. Afternoons we have workshops, endure for a hike in stunning Ibizan nature or soothe our bodies and minds with restorative or Yin yoga practice. One day we will spend at Ibiza Spirit Festival, filled with yoga, therapies, music, dance, workshops, seminars and lively festival spirit.
Dinners are long affairs on our Ibiza wellness break – often accompanied with laughter and lots of great stories. And to top the retreat off, you are going to be indulged in body or energy healing treatment of your choice. And our authentic Finnish sauna will be heated for a purifying sauna session. The retreat is accessible to all levels, including beginners.
All meals (except dinner on your Ibizan Spirit Festival night) and full program is included. All you need to bring is a positive spirit and curious mind. Come and join us!
For the latest travel inspiration follow us on Instagram @soulseedtravel. Get in touch with our retreat advisors to help you find, discover and book your perfect retreat. Namaste!