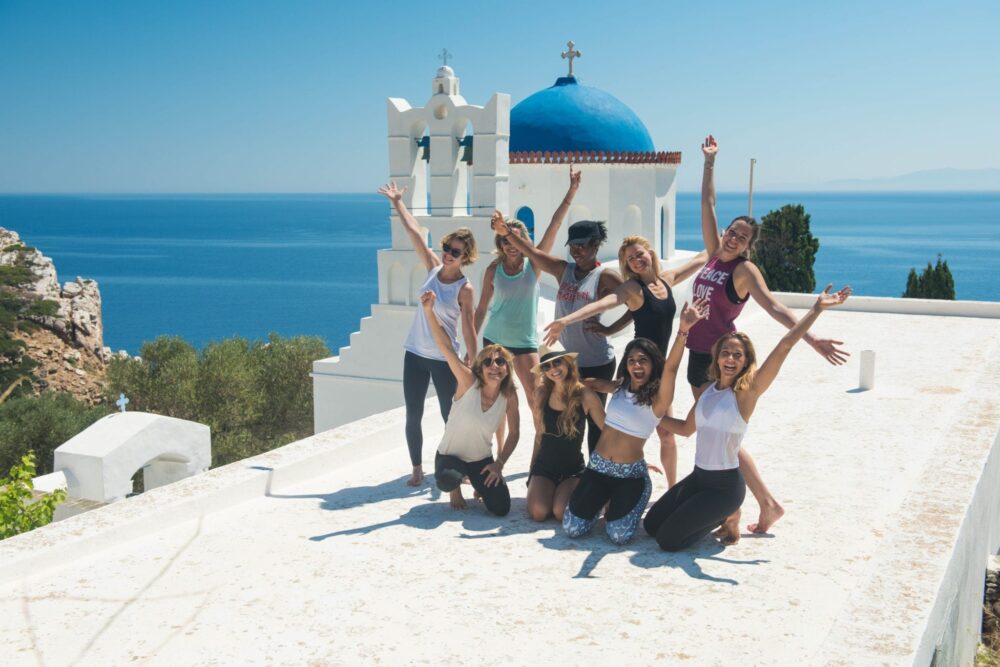 Unfortunately endless summer isn't actually endless. Before you know it, it will be over all too quickly, marking the end of our much loved outdoor yoga practice.
We point you in the direction of 6 nourishing and fun filled retreats that every yoga lover must visit before the summer ends.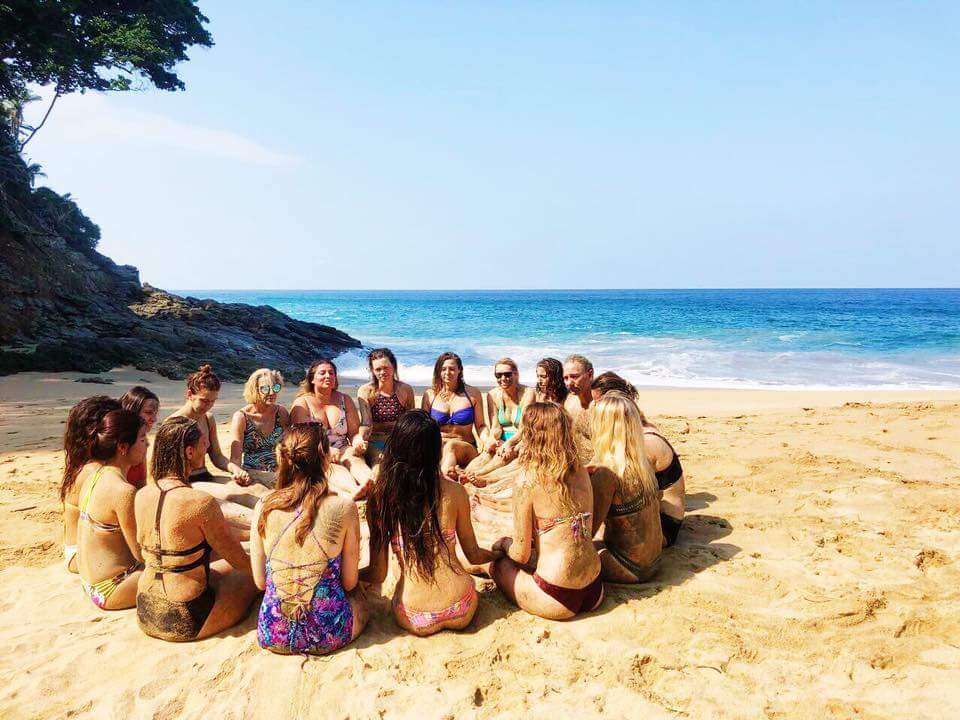 Are you looking for a get-away from the everyday routine in exchange for self-discovery and adventure?. Our rediscover yourself retreat hosted in Greece this summer has all you need to reconnect to that spark within your true self.
Enjoy 10 nights in the morphological region of Leondio (just a 3 hour bus ride from Athens) and immerse yourself in yoga and meditation on the beautiful beach, two day trips, to Nafplio and Argos), self-care and rejuvenation.
Our rediscover yourself wellness retreat is led with the intention of adventure, self-love, and spiritual growth, explore the wonders of the world, create life-long relationships, push yourself to new limits, grow in your yoga practice, cultivate more love & compassion, gain a deeper sense of mindfulness and get yourself from a state of Balance to Bliss.
Come join us in the wonderland that is Greece. Fall in love with its beauty, as well as with yours
Be energised and inspired on this trip of a lifetime and join us on our 7 day Santorini yoga retreat. Enjoy flowing vinyasa practice, gentle restorative sessions and rejuvenating meditation.
This rejuvenating 7 day Santorini yoga retreat programme combines vinyasa yoga, restorative yoga and meditation to take you on an incredible journey of wellbeing and discovery in stunning Santorini.
From your arrival in Greece you can feel at ease and enjoy the wonders of this glistening jewel of an island, safe in the experienced hands of our team. We look forward to welcoming you, supporting you and guiding you through this incredible wellbeing experience.
As well as the expert teachings you will also find yourself rebalanced by the beautiful nature of Santorini, with inspiring walks and views all around.
You can take in the stillness, soak up the Greek sunshine and enjoy the energy of this special island, allowing yourself the time and space to invite relaxation and wellbeing in.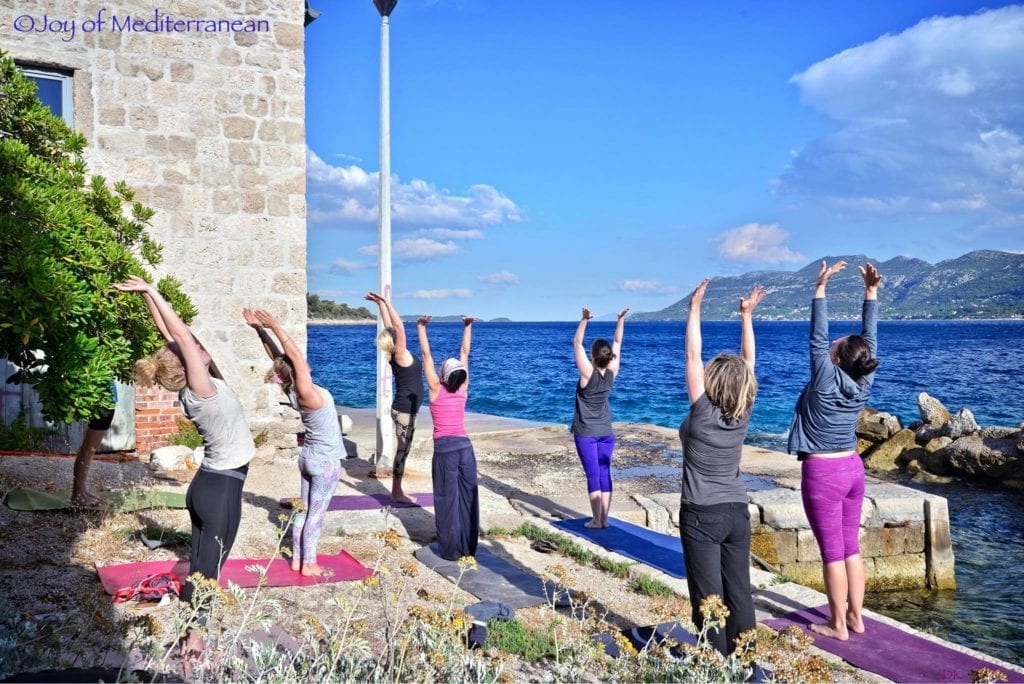 With its diversity in natural beauty and all year round sunny climate, Croatia is the ideal place for anyone looking to getaway on a healthy holiday. Relax and rejuvenate alongside views of the sparkling turquoise-blue Adriatic sea, explore the many islands that scatter its breath-taking landscape, the jaw-dropping vivid green lakes you can swim in and admire the characterful architecture that lines this wellness hotspot. I encourage you to go and explore and add it to your bucket list for this year.
Join the Joy of the Mediterranean for a relaxing, rejuvenating, and detoxing Yoga and wellness weekend retreat. This is the perfect opportunity to refill and restore your energy under the Mediterranean sun surrounded by crystal blue seas, and bring your body and mind into balance with daily yoga classes, meditation and breathing exercises. The extensive local knowledge of the retreat team ensures that you will enjoy the best authentic sights, flavors and experiences of Croatia. Located in the gorgeous and unspoiled location of the enchanting Korcula Island,  Dalmatia.
You will enjoy hikes through Korcula's lush and unspoiled wild fields, explore hidden bays of breathtaking beauty and experience an excursion to the magical naturural park of island Mlijet, with its salt lakes, bicycle wine tour to the famous Croatian wine region on Peljesac and most of all to discover all the joys of Mediterranean and have a lot of fun in the process. Should you prefer a week long retreat we offer our Seaside Yoga Holiday.
Our all inclusive city and sea yoga escape in Sicily begins in the vibrant and flamboyant city of Palermo. Famed for its storied past and street food culture, this is a city at the edge of Europe, at center of the ancient world. A place where Arabesqu rub shoulders with baroque churches, a place where fallen empires and faded frescos collide.
Staying in the heart of the old Souk markets, at the luxury boutique hotel Baglio San Giovanni we find ourselves in the lively centro storico wandering the labyrinthine streets, breathing in the dazzling aroma of spices, and savoring local delights.
We greet each morning with a guided meditation, followed by a yoga class focusing on the chakras to recharge the body's energy centres. Weather permitting, our morning practice will take place in the gardens of our Hotel.
The rest of our days we spend in the ancient heart of Palermo, wandering the colourful markets with fruit stalls piled high resembling works of art, breathing in the dazzling aroma of spices, and savoring street food delights.
We take you on a tour, exploring the aphrodisiac properties of Sicilian spezzi and enjoy a cooking class with a local chef, who will share culinary secrets passed down from generations. We lunch and dine at restaurants serving local specialties sure to captivate the senses.
This escape is open to singles and couples of all levels of yoga, and every walk of life. For anyone interested in the mind-opening experiences inspired by yoga, meditation and travel, as well as a love of Italy and its food and culture, then this is the retreat for you!.
The architectural splendour of Palermo will leave you in awe as we search the labyrinthine streets for stories left behind by Norman Kings and Arab dynasties, the glittering gold of Byzantine mosaics and the particularities of Sicilian Baroque.
Prepare to be enchanted by walking tours that will both inform and mesmerize! This old world charm sets a backdrop for a city that is abuzz with modern art and fashion. Our Escape provides time for some shopping along the glamorous Via Liberta, as well as scoping out upcoming designers, as we uncover the secrets of Sicilian style.
Mid-week we journey to the seaside oasis of Marsala — famed for its picturesque salt-pans, sweet wine and amber sunsets. We find repose at the beautifully appointed and luxurious villa.
Our activities on Sicily's west coast include a private wine tour, a day trip to the exquisite isle of Favignana, charming sunset aperitivi, and a fun workshop learning the art of the 'perfect photograph'.
Notwithstanding the magic of wine and art, the yoga highlight of our trip is a sacred meditation in Selinunte. Here in ancient Phoenicia we breathe in the air of lost civilizations and experience a guided venus inspired meditation amongst the ruins.
Our Escape culminates hilltop gazing over the picturesque vineyards of Fina Cantina, as we sip on our aperitif, storytell with the stars, and watch the sunset over the Egadi Islands. In true Sicilian style, we wine and dine together one last evening, creating a memorable tavola of stories and flavours to remain with us per sempre.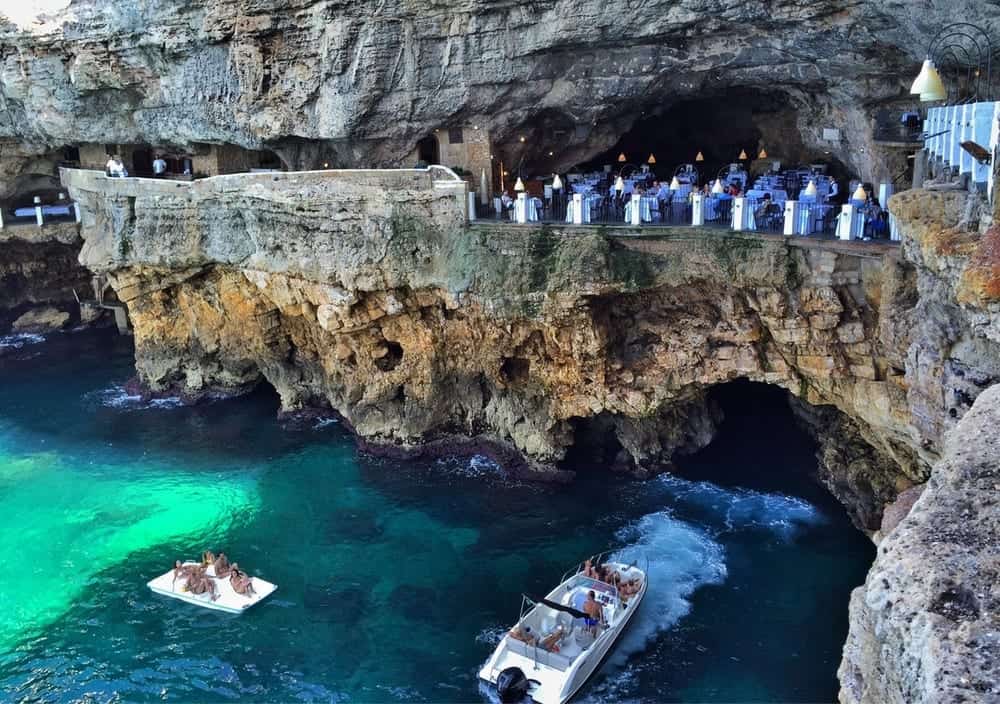 Join us for our annual Luxury Yoga Retreat in Puglia, and discover this "it list" region of Italy's rural heel. This wonderful retreat will enable us to experience the landscapes and activities of this incredible rising star of Italy.
We will spend a week amongst fertile red earth, gnarled olives, turquoise seas, tour through Puglia's famous trulli; cone shaped houses in the town of Alberobello, a UNESCO world heritage site.
After walking around the town and enjoying a delicious tasting lunch, we will make our way back to the stunning Masseria Fumarola, an ancient farmstead that will be our home for the week.
There will also be a relaxed day at the beach where we will explore the incredible coastal part of the region, followed up with an amazing and unique dining experience in a cliffside grotto.
In this open cavern, we will eat while looking down upon the sea at Polignano al Mare, one of the most picturesque villages of Puglia. Besides daily yoga classes, our MOVE+MANIFEST retreats offers a series of mindful workshops that will guide you in the exploration of creative self-expression in your life.
One day is spent in the neighboring region of Bascilicata in the town of Matera where we'll enjoy the sites and also allow us to unwind in a beautiful spa with treatments. The next day will be spent learning about the flavours of Puglia.
We start off with a cheese tasting and a visit to the town of Martina Franca. We then move on to a winery where we will enjoy a tour and tasting, followed by lunch. We will also take in the gorgeous hilltop town of Ostuni, known as the White City. We will explore some of Italy's oldest olive farms and enjoy a meal in a local restaurant.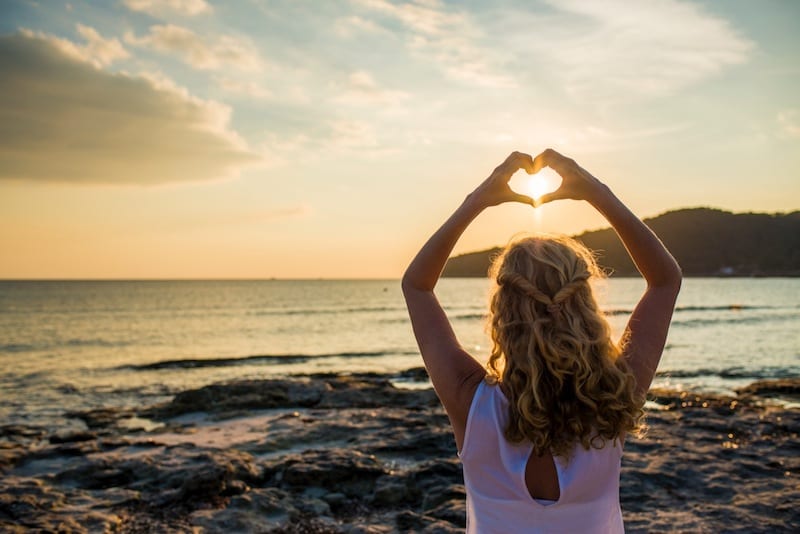 The focus of this Yoga, Energy and Natural Wellbeing retreat is to allow you to take time and space to hear the voice of your heart. Feel the glow radiate from within to reveal a new you – inspired, energetic and shining, inside and out.
Get your glow back in body, mind and spirit, with daily vinyasa flow yoga, holistic life coaching, mindfulness practices and transformational meditation techniques.
Learn about and understand your own chakra energy system and discover how to optimise and manage your energy levels.
Revitalising drops of yogic philosophy will develop your spiritual awareness, inner-strength and clarity of mind. Our super-clean nutritious menus will work their magic on your metabolism and help you avoid the 'peaks and troughs' of energy that come with an un-balanced diet and stressful life.
Reconnect with your your heart and soul and rediscover your strength of body and mind on our natural wellbeing wellbeing retreat.
For the latest travel inspiration follow us on Instagram @soulseedtravel. Get in touch with our retreat advisors to help you find, discover and book your perfect retreat. Namaste!