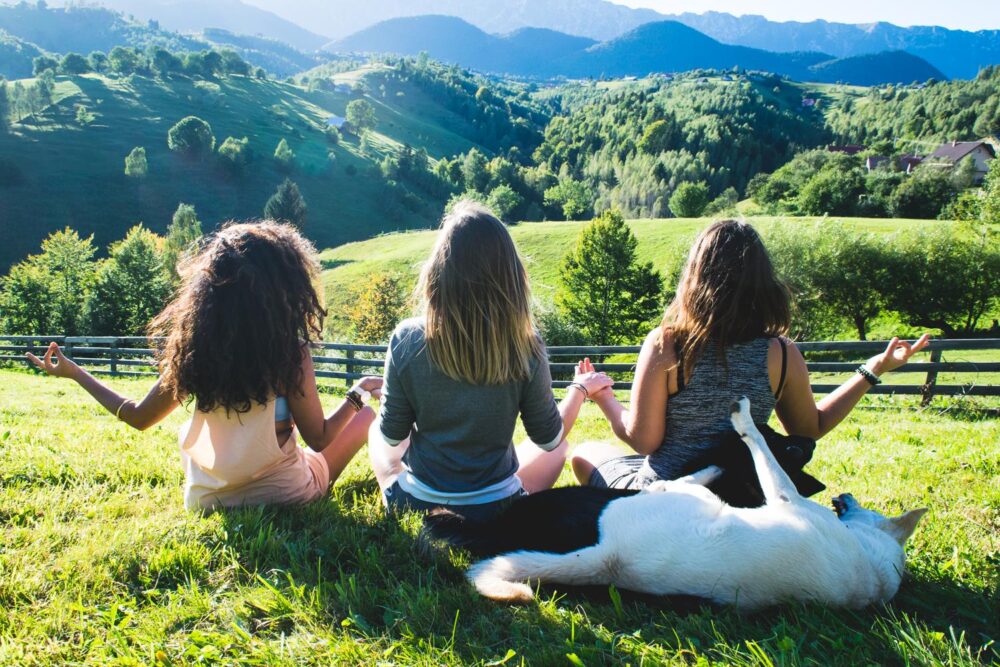 For when we head away from the brightness of the summer and towards the the gorgeous colours and crisp air of the new season, here's our round up of nourishing and nurturing retreats to soothe your spirit this coming Autumn.
Dates: 27th September – 5th October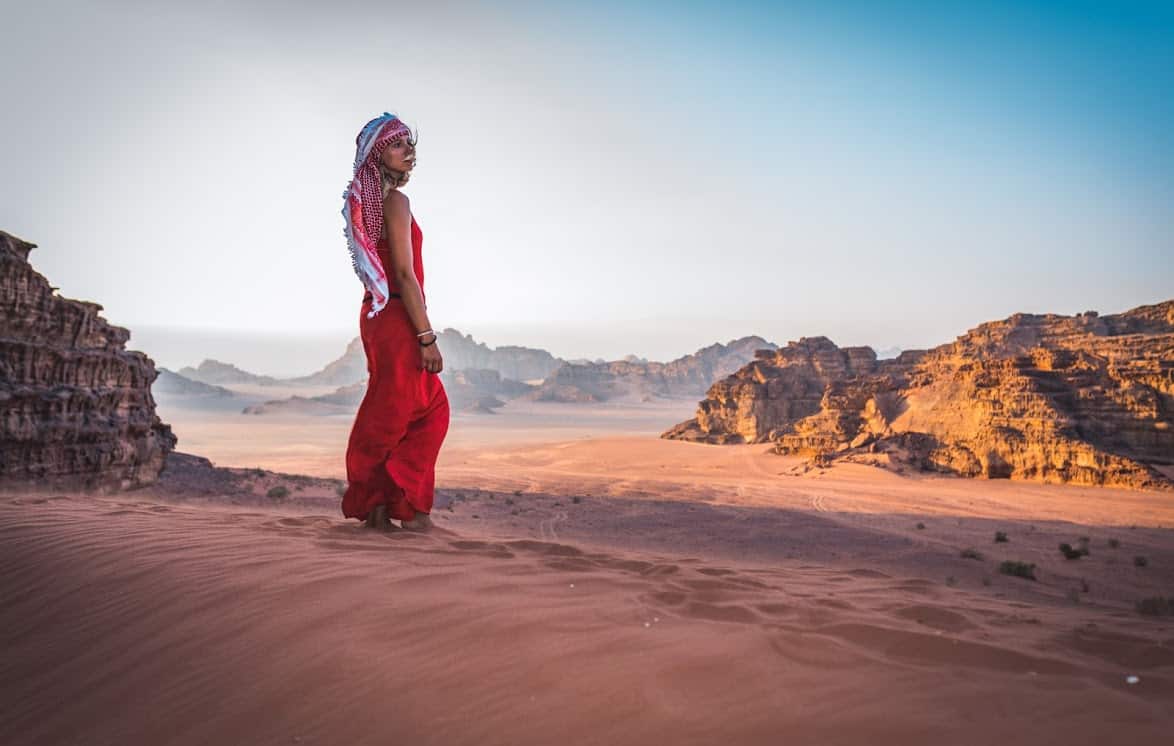 This transformative yoga and horse journey in Jordan is an incredible 9 day adventure. Travel Jordan with yoga, meditation and horse wisdom sessions. Embark on a desert journey that connects to the wisdom of this ancient land, its people and horses.
Expand and deepen your awareness, unbridle your creative life force and be inspired to transform your life. Connect to the stillness and magic of the desert; the intuitive power of horses; the light of fire and stars; and the ancient wisdom of your heart.
Enjoy yoga with magnificent views of world heritage sites Petra and Wadi Rum. Absorb the healing zen of the Dead Sea and allow the minerals of the water to nourish your body.
Sleep under the stars, chant in the desert, ride a camel and reflect with horses. Share in sacred circle, song & dance. Wander barefoot in the desert, connect to the earth, send your wishes to the stars and reconnect to your courageous heart.
The desert escape is about grounding, expanding, opening and transforming. In Petra you connect with local women over lunch and embark on an exploration via the back entry to the awe-inspiring Monastery.
Here we rest and meditate to connect to the divine feminine energy of this magical place. Finally, you have Dead Sea Zen for body relaxation: healing water and mud for nurturing and releasing the old and preparing you to step into a new phase of your life journey.
Sandra and her horses offer you a unique and transformative journey that will shift your experience of life and encourage you to manifest your dreams.
As sustainable, eco-tourism is important to us, we will stay in camps and family run hotels. We will also eat at Bedouin camps and cooperate with the local community.
Dates: Open March to October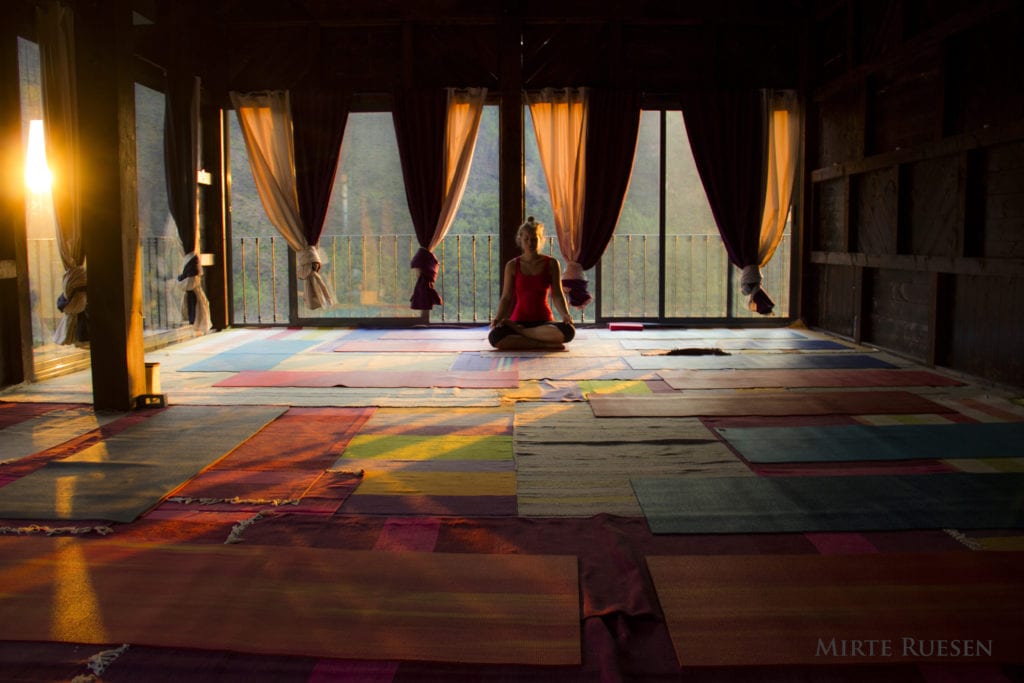 Vale de Moses is a family run yoga retreat in the heart of the Portuguese mountains. Spend a week or more practicing yoga, receiving massage and acupuncture treatments, walking in forests, swimming in natural river pools and eating delicious nutritious food. Stay in one of the beautifully restored stone cottages, Soulpads or in a Tipi.
Our retreat home is perfect for those in need of a break, rest and relaxation. We are surrounded by nature and forests, peace and tranquility – the perfect ingredients to restore your body and mind. The combination of good food and sleep, clean mountain air and water, therapeutic massage and acupuncture, hill walking and river swimming, all create a highly restorative context in which to begin, or to deepen, your yoga practice.
Soulfully reconnect with our planet and with your own body. This warm invitation to deepen your love affair with yoga, is open for everyone, travelling alone or with friends, new to yoga or practicing for decades. Most of our retreats at Vale de Moses include morning and afternoon classes, a health consultation, massage/acupuncture treatment, 3 nourishing daily meals and a trip to the nearby Rio Zêzere.
Dates: 28th September – 5th October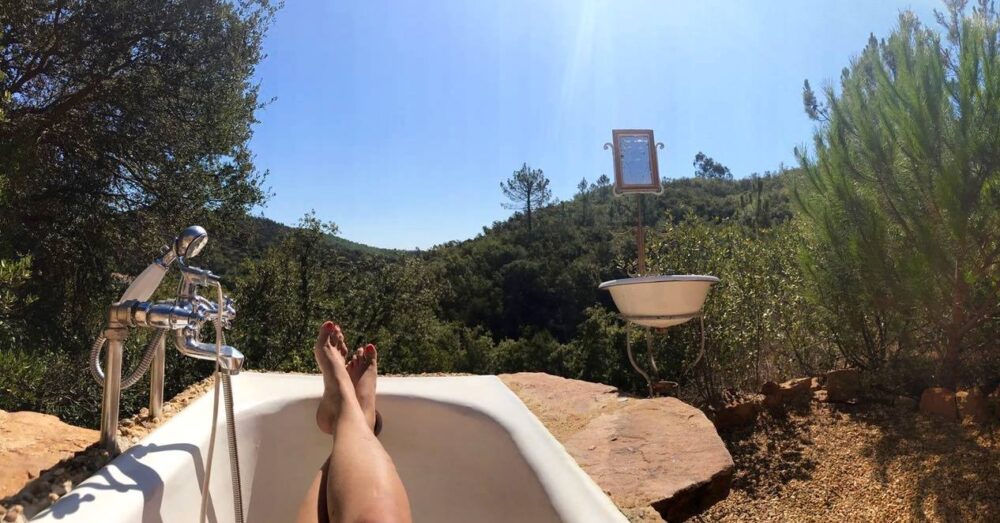 A mindfulness-based retreat integrating heart and compassion practices, neuroscience, deep ancient Buddhism (Theravada and Tibethan), yoga (Hatha-Iyengar, Nidra, Yin) and therapeutic massages (Thai Aryuvedic – Reiki), nature and a splendid environment!
You may know the feeling of your mind being open, fully present, and full of possibilities while letting life flow through you…those moments of fun, succeeding in something, or being on vacation.
But what about the other moments? The ones in which life doesn't go as planned or in which you get caught up in an automatic doing mode, thoughts, or feelings? How do you tune in on a space of openness and clarity, watching the waves of life, without being thrown in the sea? This is what the Open Mind Retreat is all about.
Opening to an observational space that doesn't try to change stories, opinions, judgments, and feelings, but simply – and more profoundly – cuts through it.
Expanding the possibilities of the mind, and learning to observe the process of thinking, without drawing in the content of thoughts, and the self-imposed limitations. Discovering the potential of moods and feelings, letting them flow gracefully and compassionately, to learn from them, without letting them define reality or actions.
Opening to the possibilities of the body, and subconsciousness, learning the art of being present, enjoying life, and taking in the good even when there is a storm at sea.
Because even though we cannot stop the waves, we can learn how to surf and connect to the wisdom of the body, the clarity of the mind, and the compassionate heart. We can only grow out of acceptance and recognition with what we encounter, not out of a fight or striving for something better.
How would life be, if your mind would be free? Not only when life is good to you, but from a deep acceptance with life as it is.
During this retreat you will also learn to unravel the mechanisms of your subconscious, so that you can gain a deeper insight into the true causes of suffering and happiness instead of combatting symptoms or search for quick fixes.
Dates: 27th September – 2nd October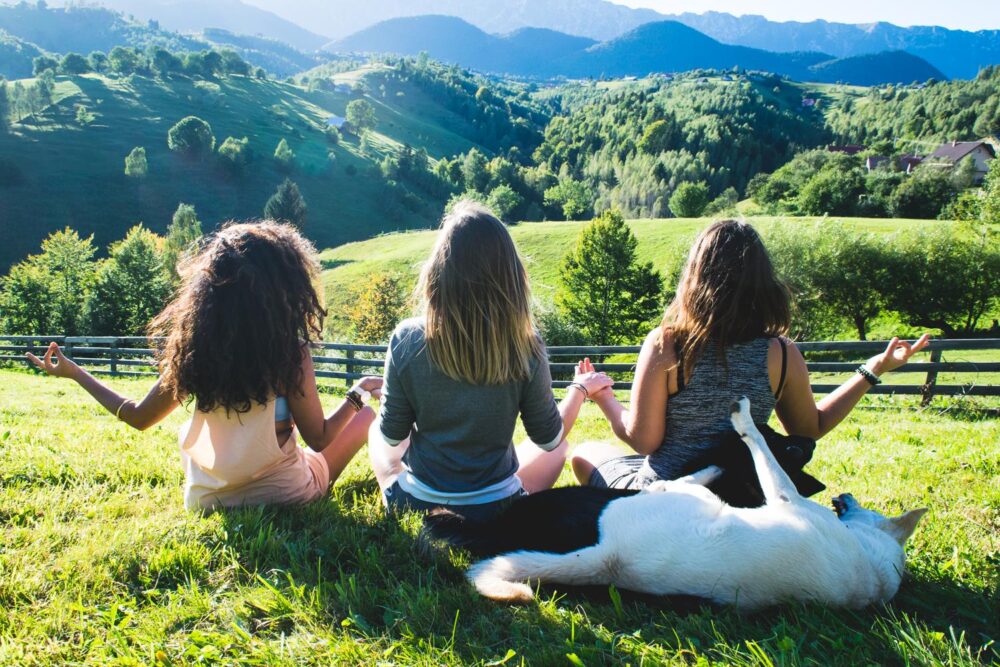 Join us for a week of learning how to create variety in your kitchen through plant-based seasonal, wholesome, healthy cooking, principles of Integrative Nutrition, and clean eating.
We will jointly create dishes that can be enjoyed by all and learn how to combine ingredients to create a plate of goodness, a plate that you can be grateful for, that is good for you and it's not just another meal. No diets, no fads, nothing fancy, nothing fake. Simply home cooking that is plant-based, fresh & healthy.
We'll start each day with sunrise yoga session, breakfast and cooking demonstrations and presentations that on how to form good habits and how to create a healthy home menu for yourself and the whole family.
Dates: 28th September – 5th October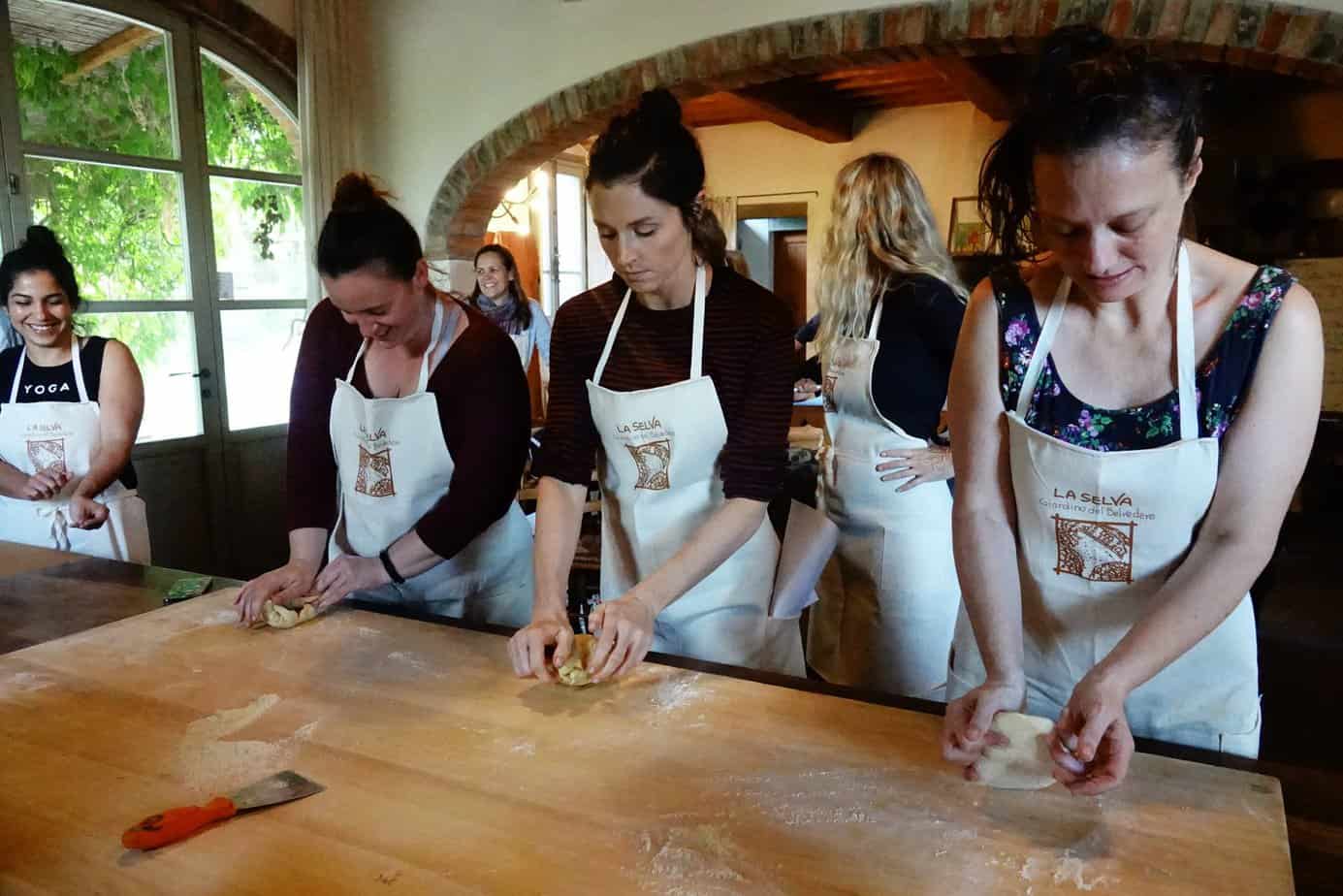 We have created a very special opportunity for you to join us at a beautiful luxury villa estate near Cavriglia in the Chianti Hills of Tuscany to experience and enjoy the vibrant Tuscan culture at its finest.
This yoga retreat features several farm-to-table, vegetarian menus with wine pairings from this infamous wine producing region. Chef Naga & Gaia Gourmet have designed a delightful culinary journey for us featuring some amazing Italian chefs and utilising the best of everything available locally. Please note gluten-free or vegan diets are not possible to accommodate on this Italy experience
Join us for daily Lakshmi Rising Yoga with Dr. Liz Lindh (Yoga Alliance Continuing Education Credits available), two Italian cooking classes, options for curated excursions to cultural sites, a food and wine adventure to a bio-dynamic vineyard, a class in traditional pecorino cheese-making at a sheep farm, truffle hunting in the Tuscan forest, soaking in natural thermal springs, Italian artisan shopping, Chianti hills hiking, in-house massage therapy and healing body work, and exclusive enjoyment of a beautiful 15 acre private estate with olive groves and lavender fields in the Chianti Hills of Tuscany.
Dates: 23rd – 29th September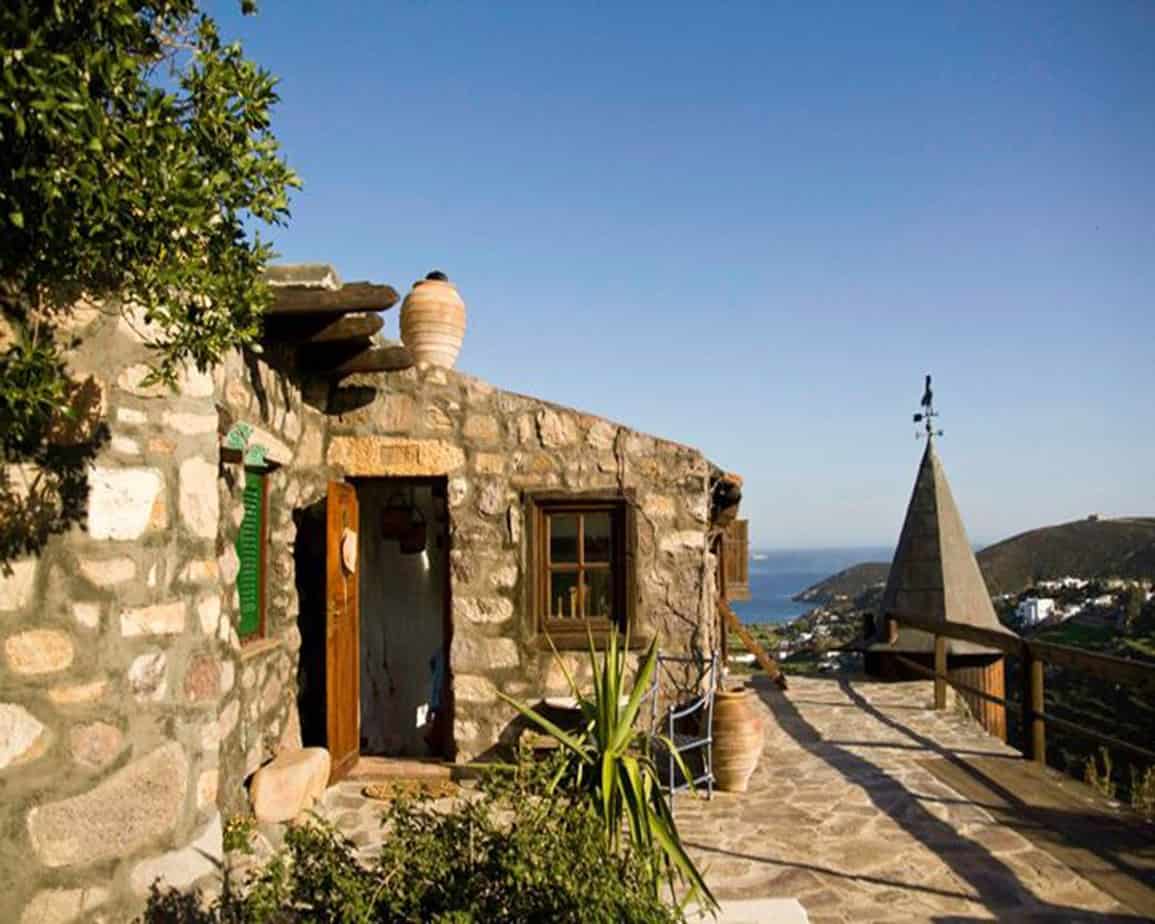 Imagine doing yoga in paradise. Immerse and unplug, in nature practicing yoga daily, soak up the sunshine, swim in the aegean sea , make lifelong friendships, enjoy heavenly food, and live an adventure.
I think a lot of us fantasise about getting away from it all and getting in tune with the pure nature bliss and its sounds. Join us, and share the way we live.
Come and hear the sound of our silence, breathe fresh air and enjoy the breathtaking views from your window. Living in an eco house will be a new highlight for your body and soul and be prepared….. your soul will love it.
Your dreams will be vivid and you will sleep like a baby and feel rejuvenated and give yourself the chance to forget the stress of everyday life. A time to reflect.
We will spend much of our time together in community enjoying early meditations, morning and evening asana practice, partner yoga, dharma silent walks, and various creative workshops. Aside from our daily yoga schedules we will step outside our comfort zones, and experience the beauty of Patmos during the days.
Dates: 19th – 24th October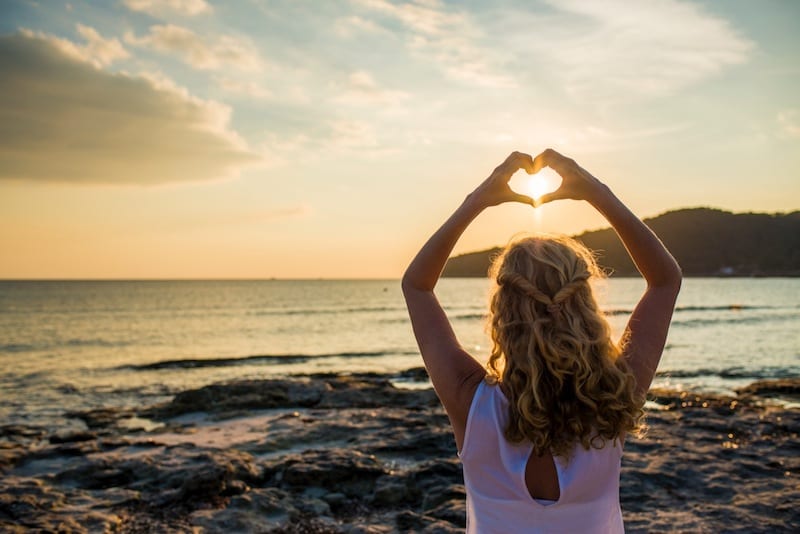 Designed for people who find themselves over-thinking or over-analysing, or who are prone to stress and fear they are heading for burn-out, and for those seeking to heal trauma or heartbreak. The Harmonise Retreat is the perfect environment to disconnect from the over-stimulation of 21st century living and bring your life back into true harmony; mentally, physically and spiritually.
Through mindfulness and meditation practices to train the "monkey mind" and flowing, therapeutic yoga for all abilities, you will ease relentless mind-chatter and tune into the quieter voice of your inner-guidance system.
The 21st century sees us constantly plugged in and always digitally available; we invite you to step into stillness, switch off your phone and tune back in.
Bring the art of mindfulness into your yoga practise, with breath-work and meditation to reconnect to your power-centre and inner guide. Feel new passions and purpose emerge, empowering you to create a more sustainable love-life-work equilibrium, and step forward into a more harmonious chapter of your life. This is for you if you are feeling burned out, tired out or in need of stillness.
Dates: 22nd – 28th September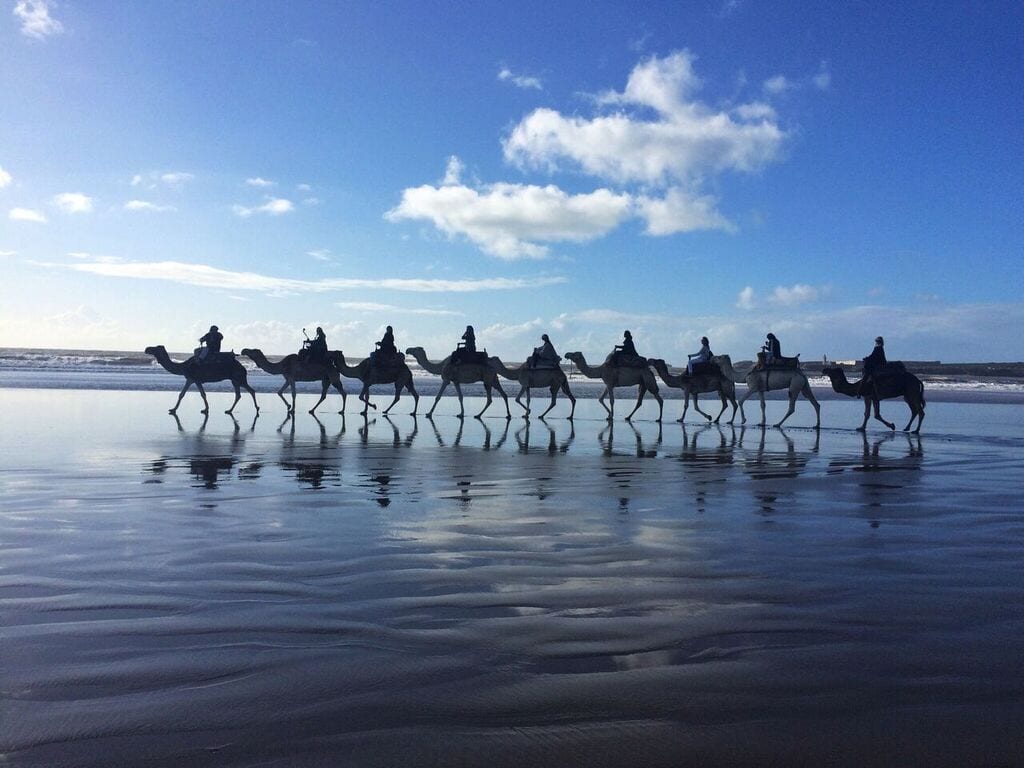 This Yoga Marrakech Move + Manifest retreat offers a series of mindful workshops that will guide you in the exploration of creative self-expression in your life. Expect meaningful discussions and fun activities intended to help you tap into your own inner wisdom and heartfelt desires.
Your retreat home for the week is the fabulous Peacock Pavilions boutique hotel. This stylish and eco-friendly abode has been featured in worldwide publications, including National Geographic Traveler.
You will not only enjoy the grounds of Peacock Pavilions, the outdoor areas including a lovely pool, patio, private terraces, and covered yoga platform, but the retreat includes some amazing day-trips to the surrounding sites.
A guided day trip in Marrakech will lead you through an introduction to souks and visits to sites such as Ben Youssef Medrasa. A full day will be spent exploring the nearby Atlas Mountains with a base at the Kasbah Tamadot Hotel with a traditional mule trek to the nearby village of Asni followed by time at the beautiful grounds of this 5-star location overlooking the vista and tasting menu lunch.
The final full day entails a trip to the famous Bains de Marrakech, a luxurious spa facility, where guests can be pampered to their heart's content with a full program of various treatments. What better way to wrap up a week of yoga than a day of pure relaxation.
Dates: open all year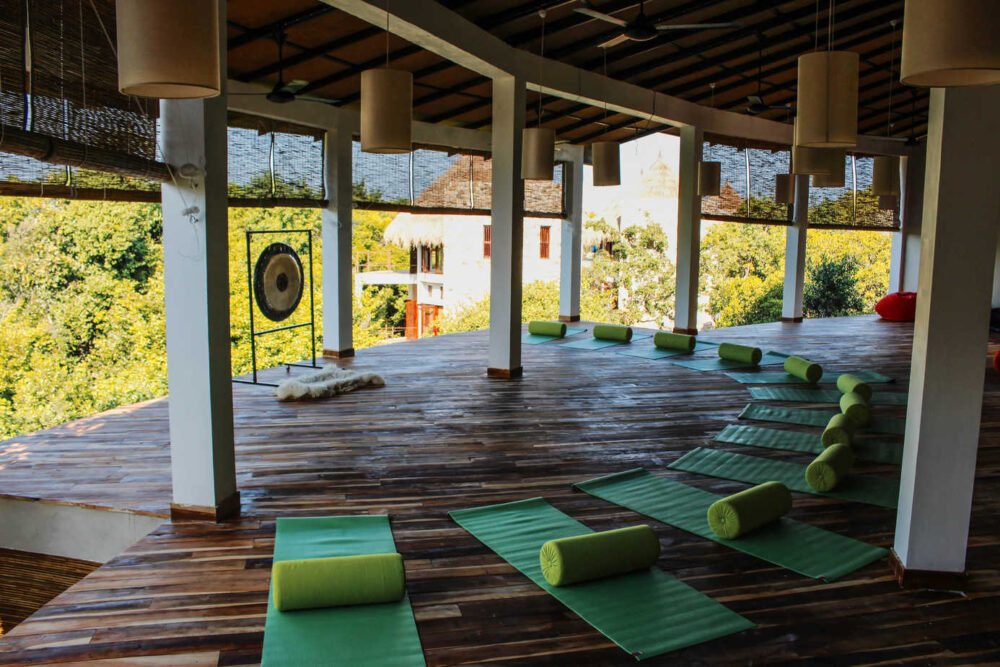 The Sen Wellness Sanctuary is a small, peaceful and modest retreat in a nature reserve set between a lagoon and the ocean in the south of Sri Lanka. It is the perfect place to immerse yourself in natural beauty and relax and rejuvenate your body and mind.
The Sanctuary offers Yoga and Ayurveda retreats all year round and hosts detox retreats and special Signature retreats a few times a year. The gentle rhythm of the sanctuary and the pared back approach and architecture of the place allow for a genuine retreat.
The focus at Sen Wellness Retreat is on rest and connection with nature and oneself. The eclectic and fascinating selection of books available are perfect to fill your time between yoga, treatments and walks on the beach.
You'll be encouraged to put away your devices as much as possible and allow for a digital detox too. With our retreat sanctuary in the mangrove forest by the beach, we invite our guests to reconnect with nature and feel the vital energy of Sri Lanka.
Dates: 26th – 29th September
Grab your walking boots and join us for a spectacular three night, four day hiking and yoga retreat in the Lake District at our luxurious venue. Awaken yourself with energising and restorative yoga with our expert yoga teachers, enjoy a hearty and healthy breakfast and then bundle up for a guided hike to discover breath-taking and panoramic views of the Lakes with our qualified mountain guides.
On the second day of your activity and hiking yoga retreat it is up to you – enjoy one of the many activities available in the area: more hiking, kayaking, canoeing, mountain biking, horse riding, climbing, or perhaps visit Lake Windermere for the day?
We also recommend getting cosy and enjoying the magnificent grounds, before treating yourself to an indulgent massage – it is your yoga retreat, so it's up to you!
Follow our travels inspiration on instagram @soulseedtravel. Get in touch with one of our wellbeing travel advisors at retreats@soulseedmedia.com to enquire about any of our retreats.