We all know January can be a gloomy time of year for some of us. It's also the best time to get away and fly into the sunshine or keep warm by the cosy fire, go for beach, mountain or forest walks, and energise yourself with invigorating yoga classes to get rid of that Christmas excess.
Soul nourishing food, healing spa and massages and a warm welcoming are all on the new year menu too.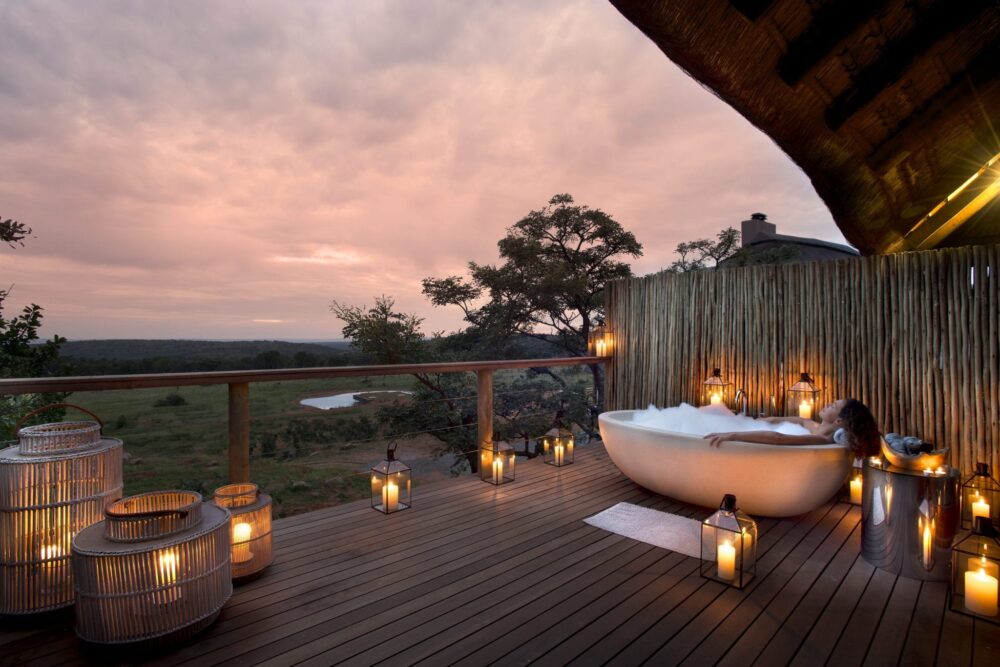 Avoid the January blues and take time for you after the Christmas craziness on one of these uplifting New Year winter retreats.

Are you feeling the need to get away for the New Year? Want to completely unwind, immerse yourself in your yoga practice and soak up some tranquillity? Then join us in Brecon Beacons for our New Year's Eve yoga retreat! Be one of the first to join us at our new venue, deep in the heart of the Llangorse Valley. Take the opportunity to kick back, relax, stretch out the Christmas excesses and enjoy the company of new friends. Our new year retreats are very popular and we have been running them since 2009 to bring you the best combination of celebration and peace to welcome in the new year.
We are delighted to invite you to our elegant Georgian manor house, situated ideally in the heart of the Brecon Beacons. Explore some of the best walking country in the United Kingdom, relax in idyllic surroundings or simply curl up with a good book in front of one of our open log fires.
They'll be a setting intention workshop and a guided hike with experienced mountain guides. Energise and invigorate on these days in the beautiful surrounding countryside. Our retreats are wonderful in winter; think silent walks to the sunrise, energising and restorative yoga classes, wholesome and nourishing healthy food, holistic treatments and roaring open log fires to curl up with a good book at the end of it all.
This will leave you starting 2018 feeling healthy, alive and with positive intentions for the year ahead.
At the wonderful Suryalila we will be served with three delicious, varied, nutritious vegetarian meals per day, allowing you to reset your system. We will stay in the gorgeous, cosy little cottages, with amazing character and we will enjoy energising and detoxifying flows, restorative and nurturing practices, meditation, yoga nidra and workshop space and use ritual to let go of the past and invite in the new and exciting.
Allison will use her background as a therapist and life coach along with being a yoga teacher to ensure this is a safe, nurtured and transformational space for you to retreat.
Leave behind your resistance or fear and consciously and positively set the wheels in motion to create an amazing year as you connect deeper to your truth. Expect to be challenged whilst being nurtured, cherish time together as a group and time alone to process.
There is no way I expect you to be on my retreat, just turn up and give yourself the gift of fully showing up and being real, being open and ready to experience.
There are the most amazing sunrises and sunsets here – imagine setting intentions for the year ahead, feeling nourished on all levels and having the space all around you to visualise your hearts desire.
With a focus on you detoxing from the festive season our January retreat is a perfect time to realign your body, mind and intentions. Challenging your body on the ski slopes and on the mat daily you will feel strong, alert and more balance each day.
For way too long ski holidays have been about excess. Our New Year Detox Ski & Yoga Retreat in Meribel combines energising mountain time with clean, wholesome food, yoga and meditation. We are tipping the balance, on our ski retreats we want you to head out onto the hill bouncing in your ski boots. With the combination of three daily yoga sessions, delicious and energising food, mountain air and a cozy luxury chalet we will help to make this winter's ski holiday something more than the run of the mill.
We want to help you to embrace the vitality that mountain life brings. Time in the mountains should be time to develop and grow, a Bodhi Adventure winter retreat is all about rekindling energy levels and allowing your mind to quiet itself in an environment of wellbeing. Join us in our beautiful, modern alpine chalet in the Three Valleys, deliciously designed for relaxation and calm. Salute the sun in the morning as it beams through our large picture windows and cosy up in front of the fire in the evening with tales of the days adventures.
Join other like-minded people in this pristine jungle setting to reinforce the purification experience.  AmaTierra's Costa Rican mountain setting is tranquil and full of tropical life. Here you can really immerse in nature and get away from the stresses of your life. Our herbalist/nutritionist has many years of experience in leading detoxes and taking care of peoples' health needs. Our gardens provide the freshest organic foods possible, every day.
Before you arrive in the beautiful Costa Rican mountains, our registered herbalist and nutritionist, Jill Ruttenberg will send you a simple questionnaire to determine what kind of cleansing program is best for you.
India is no foreign land, it's the Mother Land. Every year she calls us, and we always answer. Except this time around, you're invited. We're taking along a few friends to re-create the Akasha experience. Join us on a transformational retreat in the beautiful region of South Goa.
Release the constraints held tightly in your being, and restart your system on this 6-night retreat that will leave you ready and open for the magic that 2018 has to offer. High expectations and daily stresses create negative emotions in our physical body which can then create an ongoing cycle of frustration and bad habits. Quite often, instead of taking more energy in, we first need to clear and release that which we are holding on to.
This rejuvenating retreat will give you the chance to gently detox the subtle body, then set a solid, unshakeable foundation for the year ahead. Enjoy boutique luxury accommodation in a private home, not a hotel, not a retreat centre, an intimate home, just like Akasha. Our Goa home has air conditioning throughout, a gorgeous pool, lovely shaded terraces, lush gardens and outdoor spaces to relax and unwind surrounded by coconut trees and frangipani flowers. This is a true home away from home, Goa style.
Our retreat is located in an oasis of tropical tranquility. The stunning property is nestled away in a remote fishing village in the foothills of the Western Ghats. It just minutes from Goa's most scenic and pristine beaches: the golden sands of Galgibag, Talpona and Patnem are all just a short stroll away.
Gran Canaria Spain is a small continent on its own. With enormous lush green mountains, sand dune beaches and multiple mircroclimate zones Gran Canaria makes the perfect backdrop of a holistic practice of yoga and pilates. This  retreat we guide you through a daily practice of pilates, yoga and meditation along with several active excursions to keep you feeling fit and healthy.
Experience a consistent challenging practise of Yoga every day with our expert instructor Paola Reznik from Buenos Aires Argentina. Our yoga classes are open level classes. We invite everyone, regardless of ability and level, to participate in an invigorating flow of Hatha and Vinyasa. There are few yoga instructors that draw you in, support you and elevate you to another realm, and hatha yoga teacher Paola is one of them. Her supportive and challenging classes will transform your yoga practice.
What would a pain free life feel like? Pilates focuses on the strengthening and lengthening of the physical and mental core, as well as the realignment of the spine. Learn to move again with Classical Pilates expert Alex Estornel.
Your nutrition for the week will be expertly planned by Chef Brian Bailey. After your morning practise we invite you to a delicious vegetarian brunch served outdoors by the pool. Five days out of your stay enjoy an amazing vegetarian dinner. Our weekly menu consists of healthy vegetarian meals and can be adjusted for vegans and those with food allergies. A perfect and healthy way to start off the New Year.
We always complain about how quickly life moves and yet most of us seem to wish January away. This retreat is all about your happiness. We're not about detoxing or taking away life's pleasures. In fact the complete opposite; we are about taking a moment to really immerse yourself in all these wonderfully simple pleasures life has to offer.
Our retreats are an opportunity to relax, to laugh & to find peace within yourself. A chance to remove yourself from the expectations you and others put on you and instead experience a slice of time where none of those expectations exist. Giving yourself a slice of time, after the chaos of christmas and before the if's and then's of the next year, to instead focus on how you feel, in this moment. It's a weekend to take stock and find that space in time to find a little clarity ready to take forward into the rest of the year.
On hand you will have your very own yoga teacher and mood coach, Nathalie, who is an experienced mental wellbeing practitioner & advanced yoga instructor and available to support you throughout the weekend. You will also have our in house nutritionist, Rooted London, who will be feeding you full of goodness whilst having a wealth of nutritional knowledge to share. Last but not least you will have the added bonus of aromatherapy and reiki expert, Ellie Seilern; who will be providing a wonderful resetting workshop as well as being available for guests to book individual treatments with.
Join Diane Cline, RYT (Guru Purkh Kaur) on the lush magical island of Kauai as you expand your radiance, bliss and inner peace and enjoy six days of healing, yoga, meditation and outdoor adventure at a beautiful, luxurious space nestled in Kauai's north shore.
Your retreat includes four classes every day of yoga, meditation, a two hour excursion (such as snorkeling in pristine waters, learning stand up paddle boarding, booge boarding, mermaiding and sacred ceremony), and evening sound healing, as well as two gourmet meals (breakfast and dinner) by our private chef!. Get ready to be totally spoiled as you learn a way of "peaceful living".
We welcome couples, friends, singles, mums, daughters and siblings on our retreats and often have a wonderful mix in the group. The Barnhouse offers double or twin bedrooms sleeping guests in soft-cottoned luxury, with private ensuites. Each bedroom is individually designed and as our country home is set in acres of private fields, you know you'll be guaranteed a wonderfully peaceful nights sleep.
Our quintessential country home is beautifully positioned in acres of private land. With beautiful English barn buildings backing on to lush green fields. Think winter walks (or runs if you're feeling fit!) followed by warming relaxation beside the fire. Everything we offer is designed to calm your complexion and promote natural healing.

Do you want to kick start the new year, recharge your batteries and enjoy new energy; while experiencing the beautiful African Bush? Join us at Mhondoro Safari Lodge & Villa, for a 6-Day/5-night exclusive Yoga & Detox Safari. This very exclusive and extensive program includes among other things: Yoga sessions in nature, nutritional workshops, meditation sessions, organic raw juicing, wellness spa treatments & massages, bush walks, safaris, stargazing and much more. You will get to the essence of your imbalance; and this way you can find new strength and energy – in a beautiful location amidst the Big 5 in South Africa.
At Mhondoro Safari Lodge & Villa you are at the right place for complete De-Stress & Relaxation. In 6 days you will go on a transformative journey that will tell you more about yourself and your current lifestyle. So, whether you want to find inner peace, lose some weight, get more balance in your life or just enjoy the breath-taking scenery and wildlife, this trip is an experience you will never forget!.
A short two night, three day yoga break at the Bicester Golf and Spa Hotel in Oxfordshire. Keep cozy and warm with a morning yoga class to wake you up then spend your afternoons in the spa and your evenings enjoying a delicious dinner in our restaurant and a wind down yin and meditation class. Set in 134 acres of stunning Oxfordshire countryside just five miles from Bicester Village Outlet Shopping Centre and 15 miles from Oxford, Bicester Hotel Golf and Spa provides a memorable setting.
Escape the hustle and bustle after the Christmas madness and immerse yourself in a world of luxury and indulgence. Experience the ultimate in expert pampering and soothe all your stresses and strains.
To book please call 01869 241204 or email reservations@bicesterhgs.com
Do you dream of combining the passion of skiing and snowboarding with the restorative balm of yoga and meditation? Rockin' the slopes and carving some inspirational yoga into your holiday? Outside there is ice, snow, powder and breathtaking mountains. Inside the beautiful stone and wooden chalet there are log fires, bespoke rooms and congenial communal spaces lit by candles, warm smiles and tall tales of mountain adventures. Delicious vegetarian meals, home made breads, juices and house wines are served daily as the sun rises and sets over the mountains of the Oisans ranges.
This is an ancient village where time has been preserved in the twists of the timbers that support the tumbling tiles and wood piles high beside the cow shed door and yet, we can potter up the road and with one ski-lift are deposited into the heart of one of Europe's favourite ski areas, Alpe d'Huez.
Pumping pistes and the life affirming backdrop of the alpine scenery make this a retreat that offers both peace and passion for the ultimate ski-yoga getaway. Our yoga space looks over the mountains, with eyes drawn towards the rising sun or moon, high above the valley floor. This environment is perfect to breathe deeply of life, to restore and revitalise as the practice soothes tired muscles, calms the mind and prepares the body lovingly for the skiing in your day ahead. The company is warm, like minded and welcoming, with participants returning annually to experience the dream fusion of a holiday that facilitates skiing in one of the world's top resorts and the yoga instruction of a senior inspirational teacher.
The village is a spring board into the ski resort of Alpe D'Huez – one fast lift takes you into the heart of the ski area. If you are new to skiing, you can book ski school or private instruction and can enjoy staying local as you learn this exhilarating sport. More experienced skiers might choose to buy a lift pass for the whole resort and we offer a ski orientation tour for the first three mornings for those who like to ski in a group and would like to get to know what the mountain can offer. Boots, skis and boards can be hired in the village. Ski guides can be hired for off-piste adventures. It is a five minute walk to the slopes or there is a free navette bus.
Would you like to feel energised, light, and clear headed? Would you like to have glowing skin, hair and nails? Would you like to lose weight and look and feel younger? For some of us, we actually feel heavy, tired, foggy headed, and suffer from digestive issues. Let this 3 day detox and yoga retreat be the kick start to a new and healthier you. Empower yourself by learning how to be healthier and brighter by taking control of your diet, not letting your diet control you. Our fantastic AdventureYogi team of specialists will support you in this process.  You will return home feeling ready to take on the world!
We bring our own talented chefs to our retreats who specialise in creating tasty nutritious dishes to energise you and make you happy. On the detox yoga retreat, the food is free from wheat, dairy, sugar and other toxic foods and these are replaced with alkaline foods such as pulses, grains, raw foods, nut milk, green smoothies. You can learn how to make nut milk, raw juices and other yummy raw recipes on the Saturday afternoon workshop. You will learn that eating a cleaner diet is tasty, healthy, easy, creative and inspiring. We will give you a handout of the basics to get you started on your return home. The menu is creative, imaginative and delicious. Our food is an important part of the weekend and we want you to enjoy it and to inspire you for when you get home. There will be a combination of raw and cooked grains and pulses to get the balance right.
Enjoy yoga and meditation in an open-air shala that gazes over volcanoes and Lake Atitlan at Villa Sumaya (in January 2018) or The Yoga Forest (in March, July 2018) in Guatemala. Gather in sacred circle for self-exploratory writing with other brave and beautiful women. Indulge in delicious vegetarian food. Fall asleep to the rhythms and sounds of nature. Join night ceremony by candlelight.
This retreat is not about "writing" as an art form. Writing is our channel for vulnerability, insight and revelation. Every woman has a voice in her own life – we are gathering together to raise it up and own our self-expression.
In the highlands of Guatemala, The Yoga Forest and Villa Sumaya overlook Lake Atitlan and three majestic volcanoes. In a secluded cove, Villa Sumaya offers an eco-chic sanctuary with beautiful rooms, panoramic views, and on-site spa. A stunning location hidden away in the valley, The Yoga Forest offers beautiful cabins, expansive views, eco-friendly living, and Mayan sauna in dream surroundings for the adventurous of heart. During breaks, enjoy a group hike or excursion, explore local villages, receive a massage, or experience a Mayan cosmological birth chart reading.
Created for women who want to reveal their own truths, connect to their intuition, reclaim their soul voice, feel empowered in their unique self-expression, and be inspired as the storyteller of their own lives… this retreat has been listed among top five recommendations for 'Incredible Writing Retreats to Attend' for three years (2018, 2017, 2016) in a row by The Write Life.
In this 14 day detox you will experience a wonderful cleansing juice detox with our added elixers and alkalizing powders, as well as visit the "real bail" on our tailor made special trips including a unique visit to a rural Balinese Priest in East Bali. By attending for a longer time, your body will receive a more thorough cleanse, and those stubborn kilos will fall away as well! This is also suitable for those of you who don't want to lose weight, but want to detox and cleanse your body. You will also be pampered at our spa with hot stone massages, organic facial, and body scrubs!
The retreat is located a 10-minute drive from Ubud in the charming Balinese village of Pejeng. We are a boutique style retreat with currently a max capacity of 7, ensuring your comfort at all times.
Developed in the 1980's when Forte Village Resort's medical team joined the Italian Thalassotherapy School, Aquaforte Spa's new approach to detoxification draws on the healing properties of seawater to restore and rebalance the body.
Beyond the Thalasso SPA and pools, Forte Village Resort's all-encompassing approach to health and fitness includes a Sports Medicine Centre, Cosmetic Medicine Centre and extensive offering of sport, training, spa therapies, healing treatments and personal counseling services. Forte Village is known for having revolutionised the world of thalassotherapy, creating a totally original and extraordinarily effective method for detoxing, rejuvenating and improving the body.
The resort is set in 120 acres of beautiful gardens on the white sandy shores of the Mediterranean and sheltered by the mountains, Sardinia's sub-tropical climate enjoys 300 days of sunshine every year. The Acquaforte medical team offers tailor made wellness programmes plus a daily activity programme: Anti-Ageing, Thalasso Detox, Stay Healthy and Weight-loss.
Add not just years to your life, but life to your years! Our all-inclusive detox programs help you to rediscover your vibrant health and well-being. Where necessary, these programs can also help target areas of imbalance in your life. From our range of detox and cleansing programs, to more focused weight loss and de-stress programs, our specially designed blend of treatments, nutrition and support ensure you meet your health goals.
At Samahita Koh Samui, the detox programs have been developed through years of personal experience and research. We do not use common off-the-shelf detox kits. Instead, we have carefully developed an Ayurvedic herbal detox formula, combined it with professional therapies, supplements, yoga practices and an optimal food and juice balance suited to your energy and toxicity level. We do not claim to be medical experts or offer such advice. As a leading Thailand Detox resort, we are, however, deeply immersed in healthy, holistic living and carry with us our experience of detox and balanced living. As a result we offer you a positive, purpose-built, complete and supportive environment in which to enjoy your detox program.
Check flights using our Skyscanner widget below, they search hundreds of airlines to get you the best deal.
Soul Seed Travel also specialise in tailor made Weekend Wellness breaks at boutique and spa hotels in Europe. If that's more your style please get in touch with us at retreats@soulseedmedia.com with your requirements.