Rather than having a frantic Black Friday shopping experience this weekend, choose a life changing and transformative retreat that you will get long lasting results from as well as improve your health, happiness and wellbeing.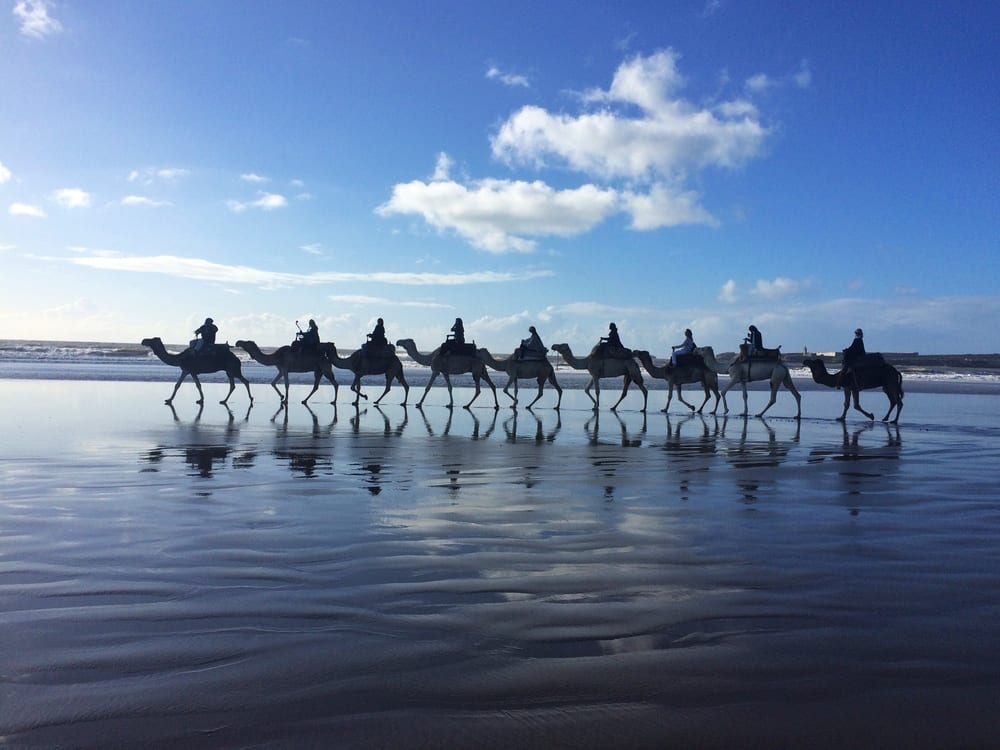 This fantastic yoga retreat will take place at the fabulous Peacock Pavilions boutique hotel, this stylish and eco-friendly abode has been featured in worldwide publications, including National Geographic Traveler. Yoga and meditation classes will be held daily to prepare our bodies and minds to find the 'calm in the chaos' of the sensory-overload that is Morocco – and then these art projects will help us find news ways of seeing – both yoga and art working together to find FOCUS in the many layers of smells, sites, and sounds that abound in exotic Marrakech.
SAVE $200 when you book on Cyber Monday.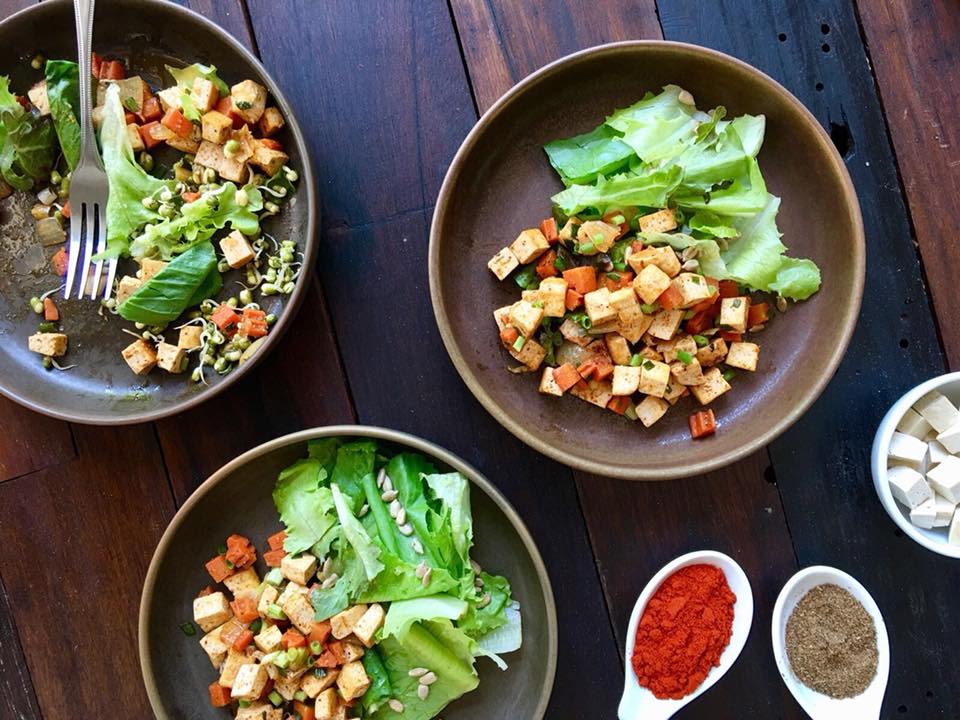 SAVE 15 % off during the following dates: November 25 – December 23, 2017/April 7 – June 30, 2018/ September 1 – December 22, 2018
Vueling flight sale on from €14.99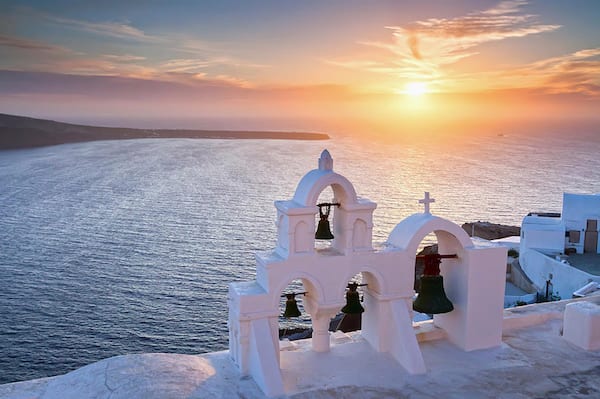 Imagine doing a fluid practice of yoga and Pilates in one of the world's most beautiful islands. An island that erupted over 3600 years ago to reveal the best sunset in the Mediterranean. With cascading white bungalows down sheer cliff drops into the Aegean Sea, blue skies forcefully embracing turquoise waters and the only navigable sea crater in the world, Santorini Greece is your perfect destination to rekindle that fire within and enjoy a week of amazing yoga and Pilates. Your backdrop for your Sky Pilates and Yoga Retreat will needless to say leave you captivated, enlightened and elevated to another realm.
You won't want to miss this incredible opportunity to transform your yoga and pilates practice and your view on the splendors of nature.
Ask us about our Early Bird Special for September 2018!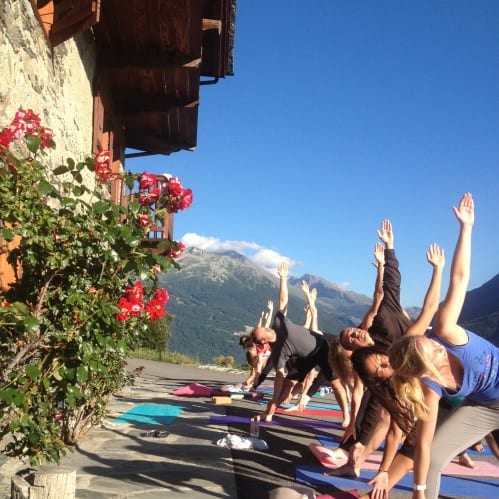 Join us in the beautiful French Alps for an alpine yoga and hiking holiday adventure. After touring around the French Alps, we love hiking in this area. With so many routes to choose from and breathtaking views, you won't want to go home! Stay in our beautiful rustic Chalet style accommodation nestled on the mountainside surrounded by alpine pastures. Start and end the day with yoga to stretch out your hiking limbs, and soothe them with a sauna and hot tub, or treat yourself to a massage. We have been running these alpine adventures since 2008 and have worked out the perfect formula for your active relaxation.
Step out of the chalet and the mountain trails are yours for the picking. If you've not visited the French Alps in the summer time, you're in for a treat. As the winter snow melts away in the spring, the mountains take on their summer mantle of bright green grass and colourful alpine flowers. The views are equally as spectacular in the summer as they are in the winter.
SAVE 10% off when you book at least 8 weeks before your retreat.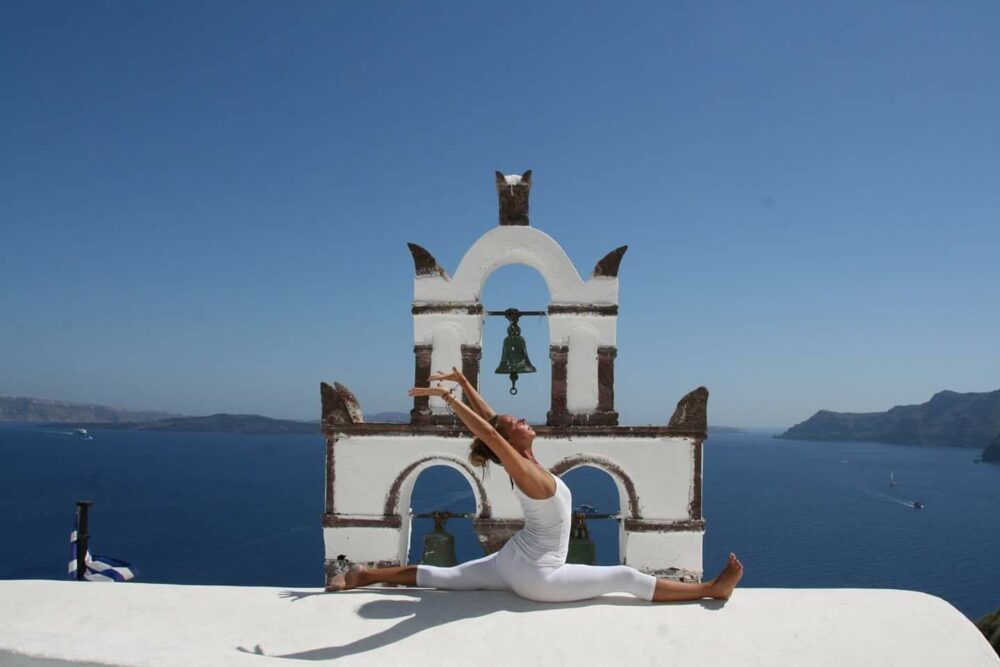 For a breathtaking and unforgettable sunshine and yoga holiday in Greece, come and join us on the magical island of Santorini. Santorini is known for its beautiful blue and white churches and surrounded by majestic views of volcanoes in the backdrop, the crystal clear Aegean sea and stunning sunsets. Get all the Vitamin D you could possibly need and more soaking-in the warm Greek summer sun.
The wonderful heart-warming people of Greece, the food, and stunning scenery make it a very special location to retreat to. There really is nothing else quite like Santorini so it is a must-do holiday destination. Combining it with yoga makes it an unforgettable experience. Morning yoga up by the church behind your accommodation with views to the Aegean Sea and evening yoga in the spacious yoga platform, dive deep into your own inner self and find the power from within. Release and let go of tension and feel energised and grounded from the fire of this volcanic island.
SAVE 10% off when you book at least 8 weeks before your retreat.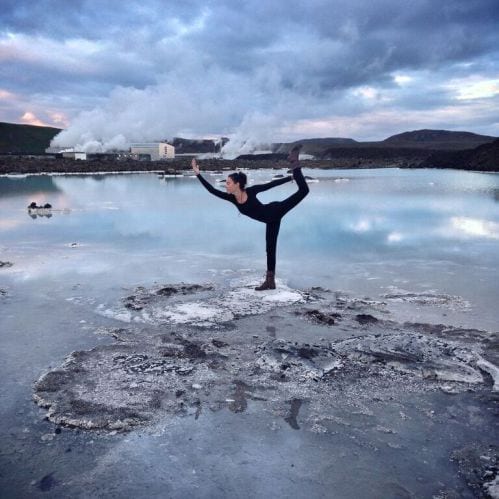 Join us once again on our annual New Years retreat to the land of Fire & Ice! It's the perfect way to ring in 2018 with adventure, amazing sites, wellness and creativity! Our day trips will allow us to experience the many unique landscapes and activities that this area has to offer. We will take a tour through Iceland's famous Golden Circle which will include the main stops on the route, such as the waterfall Gullfoss (meaning "golden falls"), and the geothermally active valley of Haukadalur, which contains the geysers Geysir and Strokkur.
Though Geysir has been inactive for a long time, Strokkur, on the other hand, continues to erupt at every 5-10 minute intervals. We will also have time to explore our home for the week – the capital city of Reykjavik – to see some sites, take a walking tour, have some free-time to shop, see more of the Icelandic design, or relax before our dinner in town! A day in the village of Hveragerði will allow guests to see more of this thermal water capital and even visit various sites and thermal parks.
And a trip to Iceland wouldn't be complete without a day at the Blue Lagoon with its healing waters, silica masks, unparalleled views, and overall spa experience! Each night we'll stand watch for the glorious, and sometime elusive, Northern Lights – this natural phenomenon is on so many people's bucket lists and it's the perfect time to catch a sighting!
SAVE $200 when you book on Cyber Monday.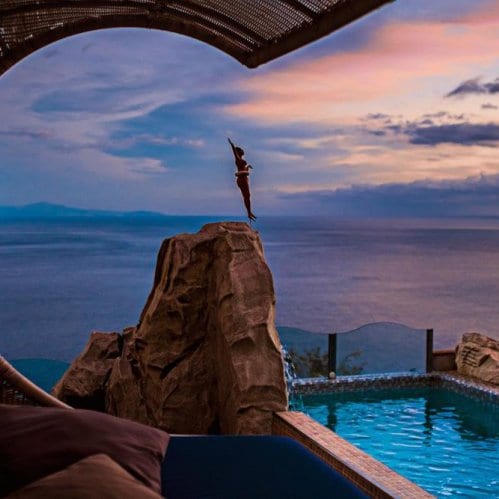 Join us for our newest addition of a YOGA + FOOD + FORM retreat. Besides a daily yoga class (and on this Amalfi retreat, it will be a class overlooking the sea!), we will also enjoy many walks around the breathtaking scenery on the Amalfi Coast as well as a day walking one of Italy's most renowned scenic hikes. A meditation walk will be included in the week as well. "FLAVORS" – We'll not only balance the week with the healthy "form" part of the retreat, but also with learning about and experiencing first hand the amazing flavors of this region. Each day we'll be able to enjoy mouth-watering cuisine, as well as take part in tastings from wine and olive oil, to cheeses, pastries, and lemons. From award-winning restaurants to family farms and kitchens, learning and enjoying the food will be an added bonus to working up an appetite during our classes and walks!
Our day trips will allow us to experience the many unique landscapes and activities that this area has to offer. We will begin our week with a lemon tour + cooking class, as well as a tasting of the region's famous mozzarella – both while visiting the famous nearby towns of Ravello and Amalfi. We'll take a day trip by private boat to the nearby island of Capri to see the chic sites of this beautiful "blue island" as well as visit to a winery with a tour and tasting of the wines that hail from this region. Others days will be filled with time to relax by the private pool, and nearby beach, as well as a hike on the Sentiero degli Dei, one of Amalfi's most famous paths on our way to Positano for a lunch. We'll end the week with a day at a 5* spa being pampered with treatments and time to relax before ending the week with another scrumptious meal.
SAVE $200 when you book on Cyber Monday.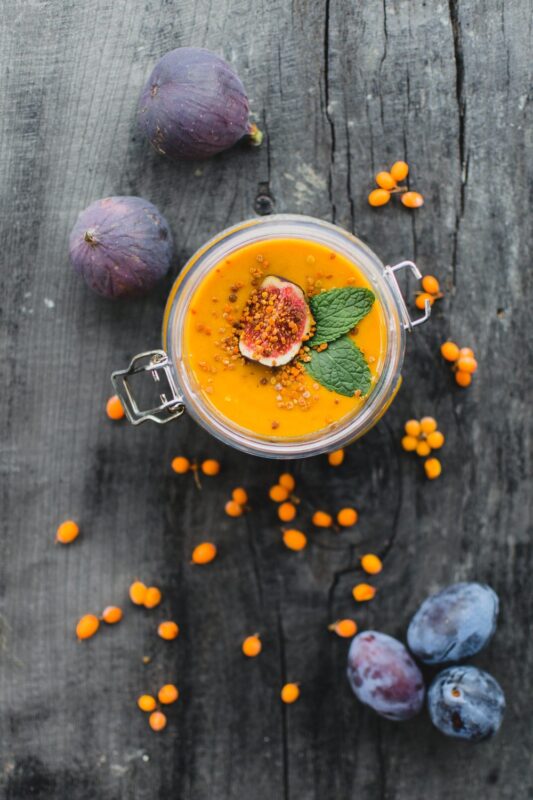 Join us for an event-filled week, and learn how to create variety in your kitchen through seasonal, wholesome, and healthy vegan cooking. We will create nourishing dishes that can be enjoyed by all, and learn how to combine ingredients to create a plant-based plate of goodness. No diets, no fads, nothing fancy, nothing fake. Simply home cooking that fresh, healthy and delicious.
We'll begin each day with a sunrise yoga session, followed by a healthy breakfast. After that we will continue with cooking demonstrations and presentations that will help you to form good habits and create a home menu for yourself and your family
Maria Galbeaza, founder and Chairman of the The Wine Tourism Association ("Asociația de Enoturism") will bring a selection of Romanian wines for us to discover, along with her knowledge and passion for the winemaking tradition of Romania. This will be a truly special and unique addition to our wellness experience right here in Transylvania.
SAVE 10% off when you book before November 27th for the November retreat date and 20% Early Bird deal for the April dates until the 26th of December.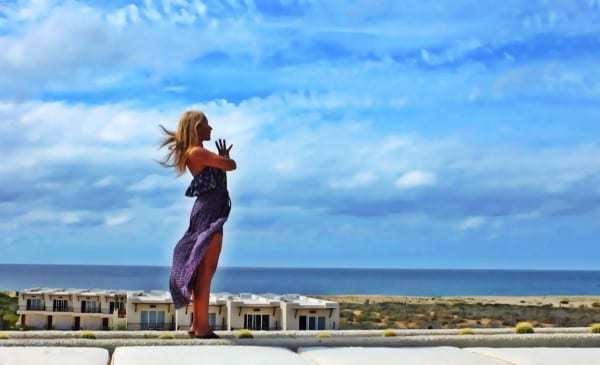 Join Silvia Mordini and Emily Perry for an incredible Gratitude and Manifestation retreat at Prana del Mar Mexico. With over 30 years of experience teaching yoga all over the world, we are excited to show you the best of Baja through a variety of fun and wonderful activities! Set your expectations that by going away to magical Prana del Mar we can help you reconnect your commitment to your most important Intentions. Those that support your true happiness.
There will be twice a day (1 workshop style and the other flow or restorative), daily guided Meditations, Journaling, Mantra, Wellness Coaching along with time to take naps, lounge by the pool, and read a great book. We will teach you how to harness the power of Manifestation to focus on creating a life you love! Coming away from this retreat you will be more convinced about the direction of your growth and evolution in 2018.
SAVE $300 when you book before Monday 30th November.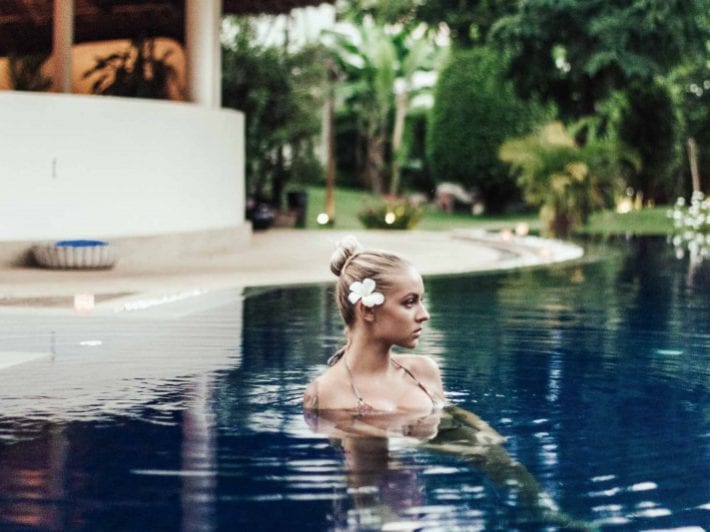 Do you feel like you are on an emotional roller coaster? Attracting unhealthy relationships? Are you feeling overwhelmed, exhausted, foggy, craving clarity and peace of mind? Many of the emotional patterns that we react from come out of conditioning from our childhood through our parents and ancestral lineage.
In these Yoga of the Mind Immersion program, we will be exploring through breathing techniques, meditations, yoga asanas, sound medicine, creative journaling and space for deep inner exploration.
Navigating our way through the emotional development and the stages of human evolution, we will be rewriting the patterns in our brains; that is, literally, rewiring our responses to life, so that we can quit reacting and begin living. Unlocking cellular memory held deep within our psyches and bodies. Explore your life through new eyes, returning to source. Leading you back to you, your innocence. Emotional mastery is the key to inner peace and happiness
Navutu Dreams Resort & Wellness Retreat is uniquely Cambodia's only resort and wellness retreat, recognized by internationally acclaimed spa and wellness authorities such as Conde Nast Johansens, Spa Finder Wellness and National Geographic Traveler UK Spa & Wellness.
If you are planning to give yourself the incredible life-altering gift of a yoga retreat, and considering taking it here in Siem Reap, sign up for one our Southeast Asia Wellness & Yoga Retreat programs to help reboot your mind, body and spirit.
SAVE to 20% discount plus rewarding experiential benefits when you book 45 days in advance for the stay period January – March 28, 2018.
Follow our wellness travel inspiration on instagram @soulseedtravel. Get in touch with one of our wellbeing travel advisors at retreats@soulseedmedia.com to enquire about any of our retreats.