A detox is an effective way to clear your body of toxins, which will also speed up your metabolism and enhance your overall health and increase your energy levels. Here's our round up of some of the world's best detox retreats to take in 2018.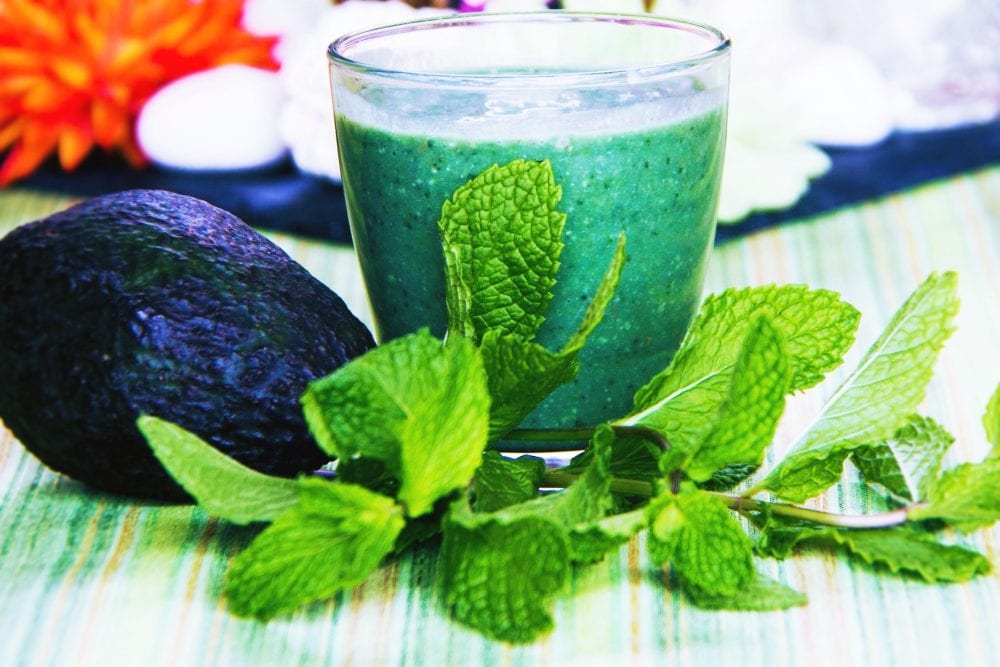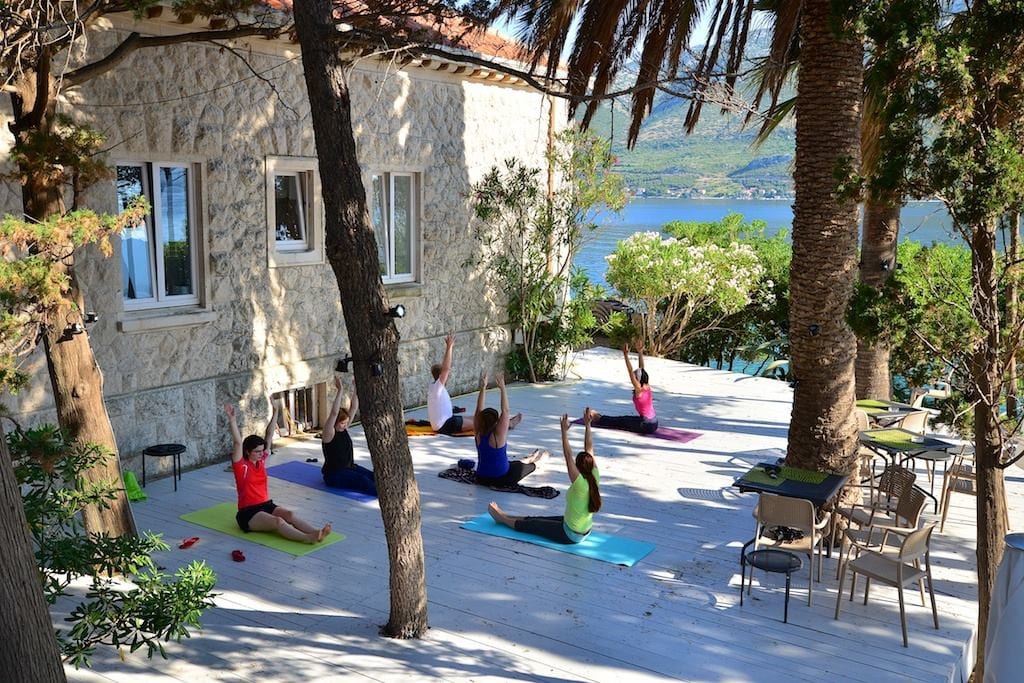 Join the Joy of the Mediterranean for a relaxing, rejuvenating, and detoxing mind and body yoga and wellness weekend retreat in Croatia. This is a perfect opportunity to refill and restore your energy under the Mediterranean sun surrounded by crystal blue sea and bring your body and mind into balance with daily yoga classes, meditation and breathing exercises. The experienced team will provide you with personal services to ensure that your stay is comfortable, pleasurable, and effortless. The extensive local knowledge of the retreat team ensures that you will enjoy the best authentic sights, flavors and experiences of Croatia.
Daily yoga and meditation classes are offered – suitable for everyone, from beginner to experienced yogi consisting of the fusion of various styles, including Hatha, Ashtanga, Vinyasa flow, elements of Kundalini and breathing techniques such as pranayama. Each class has time devoted to meditation, self awareness and consciousness.
The morning session will be an energizing, dynamic 1.5-hour of yoga practice to start your day, including surya namaskar (sun salutations). The 1 hour evening session is designed with a more restorative, calmer approach to end your day and to reflect on it. You will be spoilt with delicious, nutritious meals, with a Mediterranean touch. Additionally, since the retreat location is on the Mediterranean coast with its fresh catch-of-the-day, fish and seafood can be occasionally served upon your request or during the culinary tour.  Should you prefer a week long retreat we offer our Seaside Yoga Holiday.
A healing weekend Vegan Detox Retreat consisting of gourmet vegan food, mindful yoga and a digital detox at award winning Yobaba Lounge. Located in a medieval village in the southern French Pyrenees, a region of stunning beauty and fascinating history. The house feels like a temple, the rooms are large and stylish. Using positive ritual, we realign mind, body and spirit through gentle reflection, joyous mindfulness and a delicious vegan diet. We are known and loved for our outrageous gourmet vegan food. It has been described as inspirational, beautiful, exceptional, the best ever, and more. Without dairy, meats, sugar or gluten, the diet quickly rebalances the digestion and supports the cleansing processes.
The retreat is intended for all those in need of rejuvenation, rest and relaxation and those wishing to experience inspirational vegan food. It is suitable for beginners or those already proficient in either yoga or meditation.
In this 14 day detox you will experience a wonderful cleansing juice detox with our added elixers and alkalizing powders, as well as visit the "real bail" on our tailor made special trips including a unique visit to a rural Balinese Priest in East Bali. By attending for a longer time, your body will receive a more thorough cleanse, and those stubborn kilos will fall away as well! This is also suitable for those of you who don't want to lose weight, but want to detox and cleanse your body. You will also be pampered at our spa with hot stone massages, organic facial, and body scrubs!
The retreat is located a 10-minute drive from Ubud in the charming Balinese village of Pejeng. We are a boutique style retreat with currently a max capacity of 7, ensuring your comfort at all times.
Are you feeling tired all the time? Have you tried everything to lose weight? Or are you dealing with health issues and just not finding an answer? Have you always wanted to do a detox but just didn't find the time or the discipline?
We went through the same struggles and found our solution. Now we want to share that experience and help you achieve your health goals. Whether you're looking for weight-loss, relief from a chronic condition, an energy and immune boost or simply want to reconnect with yourself, the Alkalize & Energize Detox Retreat will help you on your way.
The only retreat of its kind based on the alkaline lifestyle principles, it has a holistic approach to reenergize the body on cellular level. During the 8 day detox process, your body will remove the long-term accumulated acidic wastes that have been at the core of fatigue and dis-ease in the body. Each day the alkaline design of your body will get restored bit by bit, so that your body will thrive with good health and energy.
Join us on beautiful Bali, the island of the Gods and Goddesses, this April to relax, restore, renew and reboost.
A Relaxing Mind Body Detox Retreat with Yoga, Meditation and Ayurveda. A few days in a magical countryside of Sri Lanka relaxing amongst nature and exploring your inner self whilst detoxing your body and mind. A chance to deepen and renew your yoga and meditation practice, whilst caring for your body and mind with loving care from our village team.
Set in a rural village, surrounded by lush green natural landscape, we are a community center where a village has come together to serve you and take you on an unimaginable journey. We have won many international awards including Best Spa Hotel, Sri Lanka 2015, 2016, 2017 by World Luxury Hotel Awards, Best Holistic Wellness Retreat 2017 by World Luxury Hotel Awards and Best Wellness Retreat in Sri Lanka by World Spa Awards – based on our hotel facilities, service, our social service concept.
Plantation Villa is a specialist Wellness Nature Retreat situated in a rural village in Sri Lanka, specializing in Ayurveda and Yoga. We are a community center established and run by this village community. The retreat funds and maintains the Metta Trust charity to do community development, wildlife conservation and forest preservation activities. We maintain the local temples, village schools and fund majority of the community activities in our village and surrounding villages.
Over 90% of our staff team are local villagers from underprivileged backgrounds who we have trained and offered employment along with mentoring to improve their lives and the lives of their children.We specialize in Ayurveda which is an ancient art of healing the body and mind through nutrition, relaxation, and herbal treatments. Our Ayurvedic doctors and senior therapists have over 15yrs of experience.
Developed in the 1980's when Forte Village Resort's medical team joined the Italian Thalassotherapy School, Aquaforte Spa's new approach to detoxification draws on the healing properties of seawater to restore and rebalance the body.
Beyond the Thalasso SPA and pools, Forte Village Resort's all-encompassing approach to health and fitness includes a Sports Medicine Centre, Cosmetic Medicine Centre and extensive offering of sport, training, spa therapies, healing treatments and personal counseling services. Forte Village is known for having revolutionised the world of thalassotherapy, creating a totally original and extraordinarily effective method for detoxing, rejuvenating and improving the body.
The resort is set in 120 acres of beautiful gardens on the white sandy shores of the Mediterranean and sheltered by the mountains, Sardinia's sub-tropical climate enjoys 300 days of sunshine every year. The Acquaforte medical team offers tailor made wellness programmes plus a daily activity programme: Anti-Ageing, Thalasso Detox, Stay Healthy and Weight-loss.
Add not just years to your life, but life to your years! Our all-inclusive detox programs help you to rediscover your vibrant health and well-being. Where necessary, these programs can also help target areas of imbalance in your life. From our range of detox and cleansing programs, to more focused weight loss and de-stress programs, our specially designed blend of treatments, nutrition and support ensure you meet your health goals.
At Samahita Koh Samui, the detox programs have been developed through years of personal experience and research. We do not use common off-the-shelf detox kits. Instead, we have carefully developed an Ayurvedic herbal detox formula, combined it with professional therapies, supplements, yoga practices and an optimal food and juice balance suited to your energy and toxicity level. We do not claim to be medical experts or offer such advice. As a leading Thailand Detox resort, we are, however, deeply immersed in healthy, holistic living and carry with us our experience of detox and balanced living. As a result we offer you a positive, purpose-built, complete and supportive environment in which to enjoy your detox program.
Follow our wellness travel inspiration on instagram @soulseedtravel. Get in touch with one of our wellbeing travel advisors at retreats@soulseedmedia.com to enquire about any of our retreats.