With gorgeous powdery white beaches, crystal clear seascapes and stunning sunsets, the the Caribbean should be high on your list as a destination for your next retreat.
Many resorts offer yoga programs year-round, while other resorts fly in top practitioners in their field to head up specially scheduled yoga weeks. Regardless of the format, these yoga retreats will have you in a state of bliss in no time. Here's our guide to some of the best places to visit in the Caribbean for a retreat.
St Lucia
Saint Lucia holds an annual three-day 'health and wellness retreat' on the island (November) for visitors who are looking for a rejuvenating and tranquil holiday. Yoga, Ayurveda, tai chi classes and healthy cooking demonstrations are included. Don't miss out on a visit to the Sulphur Springs while you're on the island and take a dip in the cleansing mud baths.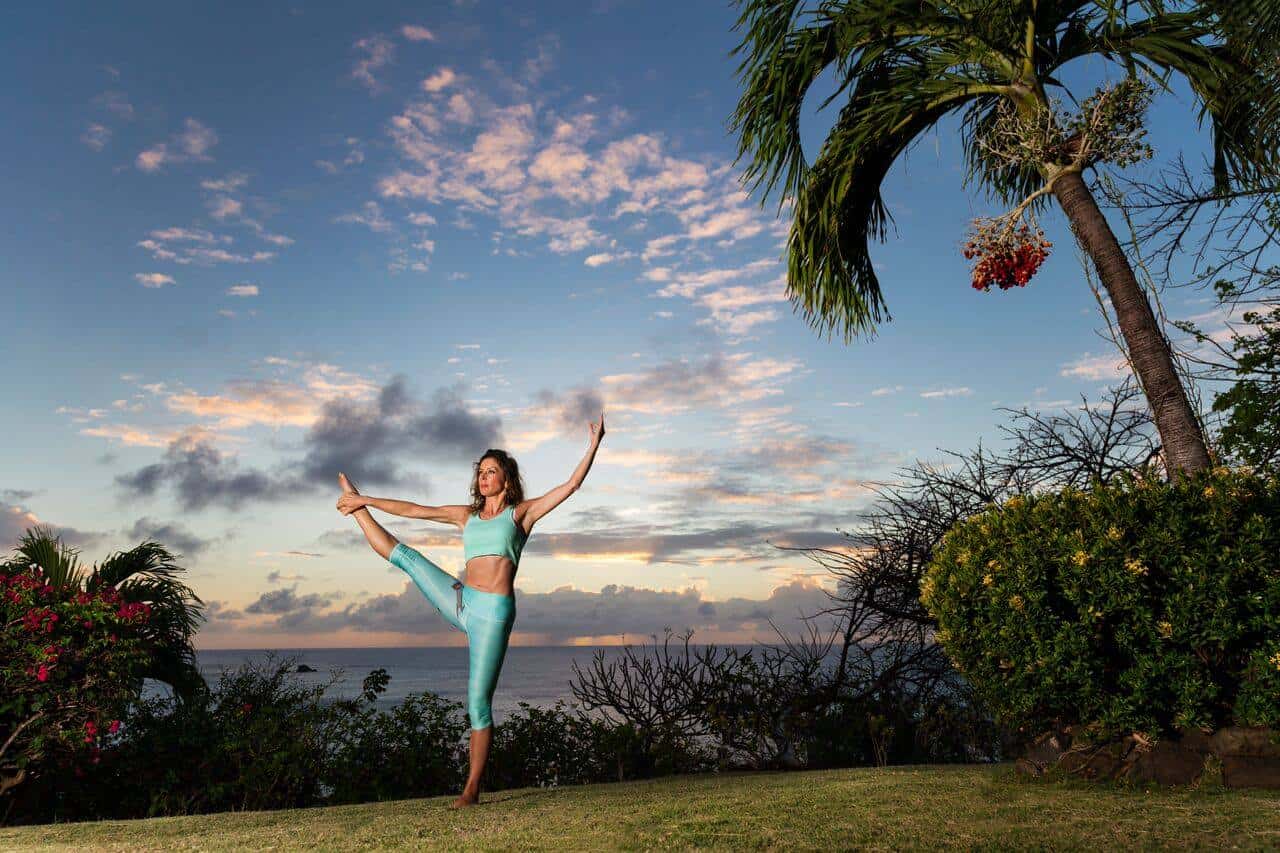 The BodyHoliday have just launched a new retreat program where participants can select a week-long retreat, based on one of five themes and stay in BodyHoliday's new luxury villa "FIREFLY". This beautiful Caribbean residence overlooks the resort and enables retreat guests to both enjoy the camaraderie and seclusion afforded by Firefly and join in resort activities in their free time. Choose from yoga, weight loss, cleanse and detox, vedic, destress and mindfulness.
The warmth and beauty of Saint Lucia, combined with a first class retreat program awaits you at the World's leading holiday of wellbeing. Read reviews.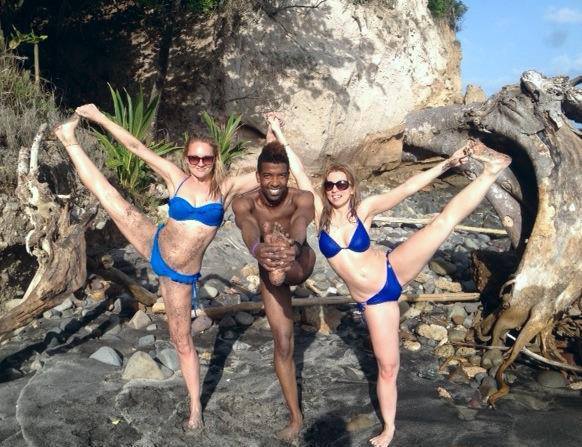 The Logo Balenbouche Estates have just announced three St Lucia retreats focusing on yoga, mindfulness, nutrition and general wellness. All of their retreats are hosted by qualified instructors and therapists who have visited Balenbouche Estate and would like to share the experience and their knowledge with others!
The retreats typically offer private or shared accommodation. Most events run for one week and include accommodation and meals, airport transfers, excursions and daily yoga or meditation practice. Their next retreat "St Lucia Yoga Getaway" takes place from the 15 – 20 March. Join Charles Polanco-Ali (Charlie the Yogi) on a 5 day private escape focusing on yoga, wellness and fun. Charles has a wide range of experience with styles and students and has been organizing retreats at Balenbouche for over 9 years! This retreat is tailored to your own preferences and will give you the chance to unwind and immerse yourself in our little island paradise.
Retreats typically include daily Yoga and/or daily walks & meditation, shared or private accommodations, fresh vegetarian, raw, vegan & seafood, extending & deepening your yoga practice, lectures & workshops on yoga & health, learning to live more sustainably, private beaches, beautiful tranquil grounds, guided trips to stunning St. Lucia sites, meeting like minded people, finding your inner balance, personal life coaching, massage and wellness therapies.  Read reviews.
Grenada
Grenada is a great island for a yoga retreat – a few of the top hotels have excellent facilities offering yoga and/or Pilates in group sessions and private lessons. Here you can practise yoga in tropical landscaped gardens and on a deck overlooking a beautiful beach, as well as in a serene yoga studio, and in an open-air pavilion on the beach.
Healthy eating is promoted so, if that's what you're looking for, in Grenada you will be able to find a yoga retreat offering vegetarian and Ayurvedic cuisine – Caribbean-inspired and using local vegetables, fruits, and spice.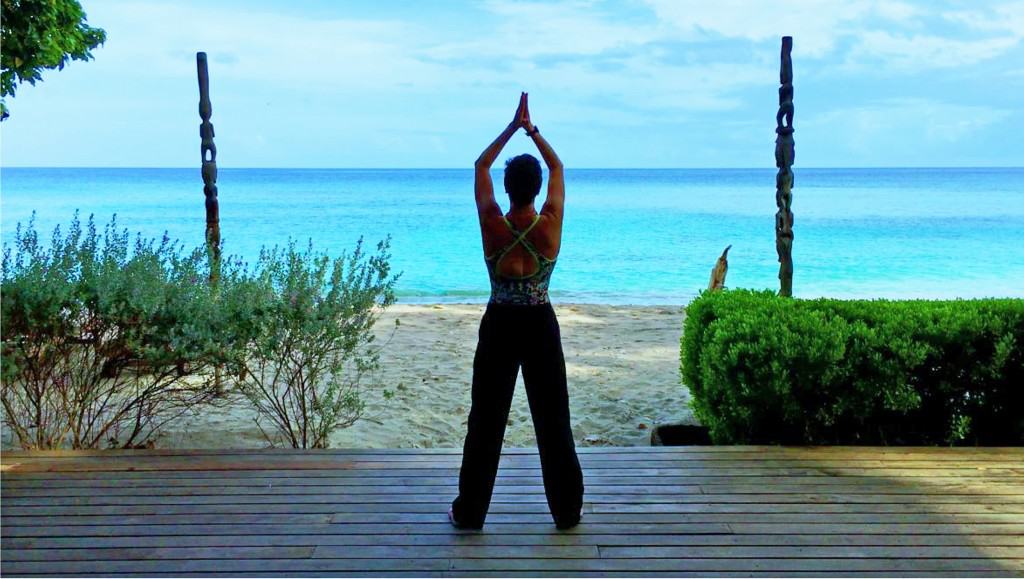 Laluna is known as one of the Caribbean's premiere wellness resorts. The hotel's wellness sanctuary includes an Asian spa, beachfront yoga pavilion, sustainable organic garden, and state-of-the-art gym. A Caribbean yoga retreat is best located at Laluna's yoga pavilion, which incorporates the resort's Balinese influences with the natural beauty of Grenada, creating a unique place to practice yoga, directly on the beach. International yoga teachers, in varying forms of Yoga and Pilates.
Connect to the rich healing and magical energy of Grenada. Rejuvenate an restore; a deep practice to integrate and balance the body, mind and soul. Flow into each asana, with the sound of the Caribbean Sea, which lulls right in front of Laluna's Yoga pavilion.
Slow it down to a deep form of yoga. Asanas are held for up to three minutes, which allows the muscles tissues to relax and the focus taken up on the joints and connective tissues. A form of Restorative meditative yoga, that helps you to rejuvenate your body and mind. A Full Moon Meditation practice is also offered every month. Read reviews.
Saint Vincent
Experience Yoga on Petit St. Vincent with only the sounds of the ocean and birdsong to accompany your asana.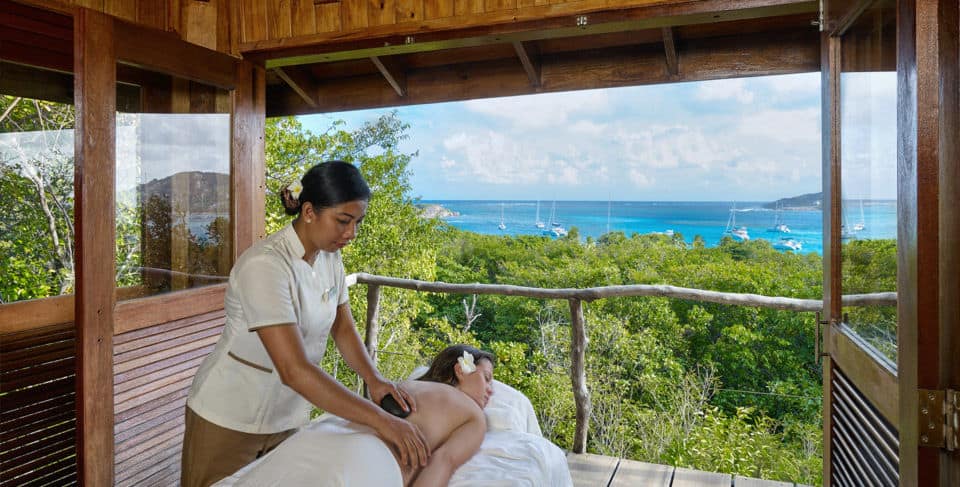 A peaceful place to practice yoga, either with a yoga instructor, or on your own. There are two open-air yoga pavilions, one facing Conch Bay looking out to the Atlantic and the other on the leeward side facing Caribbean Beach, offer guests a peaceful place to practice yoga.
Most guests come across the open-air Yoga Pavilion near Conch Bay while walking along West End Beach. Set back from the beach, with a hardwood floor and a thatched roof, this tucked away pavilion is a perfect place to practice early morning yoga.
The two on-site yoga instructors offer individual or group sessions with flexible timings for all levels. Yoga mats and accessories are provided. For independent yogis, the Atlantic pier leading out into the sea is also a wonderfully, shaded place to work up a sweat while practicing your inner warrior. Afterwards, you can use the pier as a springboard into the warm turquoise ocean for refreshment. Read reviews.
Turks and Caicos
Some of the top yoga instructors in the world – Elena Brower, Erich Schiffmann, Rodney Yee, and Colleen Saiman-Yee – make their way to conduct classes at Parrot Cay Como Shambhala, a resort on a 1,000-acre island in the Turks and Caicos archipelago. Yoga classes are held in an open-air, sea view studio, which is also the site of the resort's complimentary one-hour sunset yoga session. In addition to yoga, guests can avail themselves of healthful practices at the resort's holistic spa, which offers Ayurvedic treatments.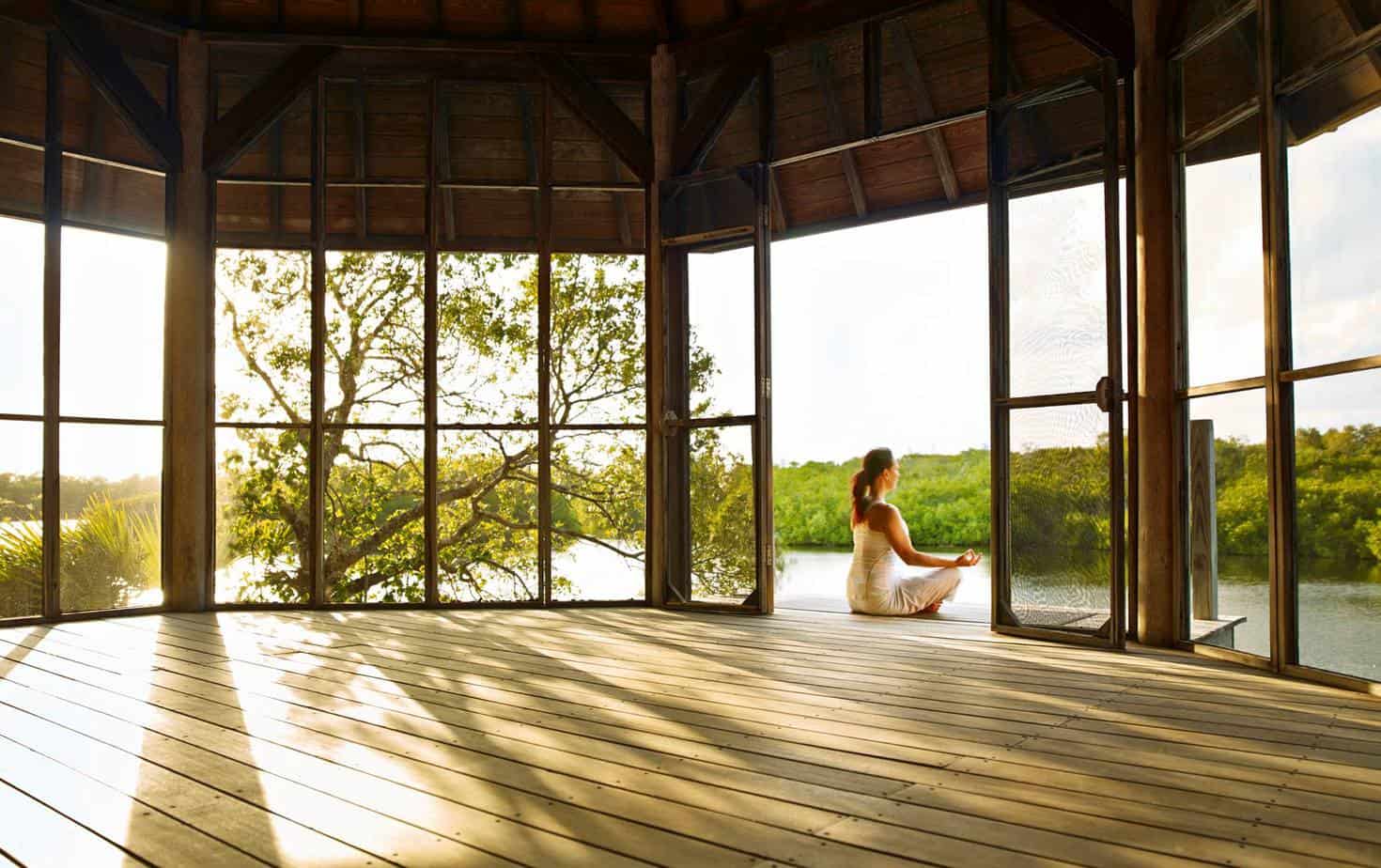 At COMO Parrot Cay, yoga in the Turks and Caicos claims an integral role, whether in regular group classes, through private instruction or during the five-day yoga retreats in the Caribbean with renowned guest teachers. They offer complimentary yoga and Pilates classes six days a week as well as private tuition with their full-time yoga instructor.
The COMO Shambhala Retreat experience is tailored to your needs. The luxury spa offers consultations to help determine the best treatment for you. COMO Shambhala Retreat's holistic and Asian-influenced treatments make the spa the ultimate soothing place. Each treatment is designed to rebalance and restore using natural techniques and ingredients.
By combining treatments with nutrition, yoga, meditation and more, this space has established itself as an exceptional holistic health centre. Read reviews.
Sailing the Caribbean Islands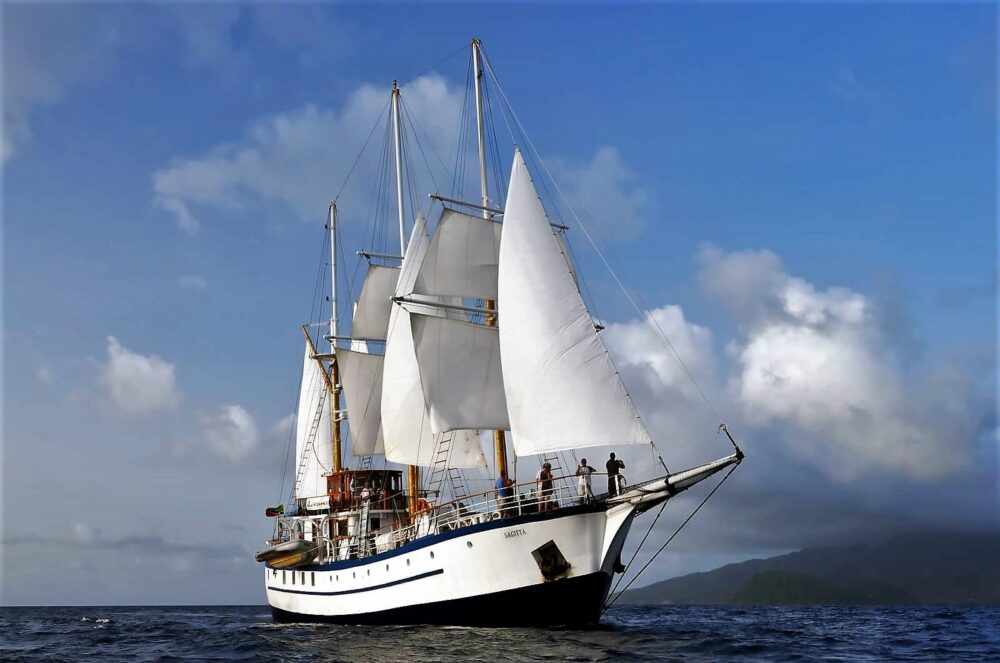 Join us on a unique Caribbean island yoga sailing adventure as we set sail towards the Windward Islands. The captains have designed an itinerary that offers the most desired ports of call in the region as we visit five of the 600 islands that make up this exclusive sailing ground…Mayreau, Bequia, Tobago Cay, Carriacou and Union Island.
Our daily excursions on land will give you the opportunity to connect to the unique island surroundings and Caribbean culture, visit the Old Hegg Turtle Sanctuary in Bequia, take a hike through the village of Mayreau, then cool off in gleaming Salt Whistle Bay – one of the most beautiful bays in the Caribbean. Step back in time in Carriacou known for their boat building and seafaring skills, swim with the turtles in water as clear as glass in Tobago Cay, and simply laze in the shade on Chatham Bay, said to be the most beautiful beach in the Grenadines.
Back on board help the crew raise the sails of Sagitta, a 120 ft Motorsailer built for comfort and blue water cruising, watch dolphins and ride the ship's wake, Om with the sea and count the enchanted islets dotting the horizon. Balance each morning and sunset with yoga practices ranging from invigorating Vinyasa flows to restorative yin. Take part in stimulating workshops and meditation. Nourish the body with freshly prepared meals on-board, integrating the delicious palette of the Caribbean. When night falls, share stories and smiles under the stars with your fellow shipmates. Bid the moon a sweet goodnight, and welcome a new day in paradise. This is a 6 nights / 7 Day adventure taking place from 14th – 20th October 2018 departing from St.George's, Grenada. For details and to reserve your space visit dromyoga.com.
Jamaica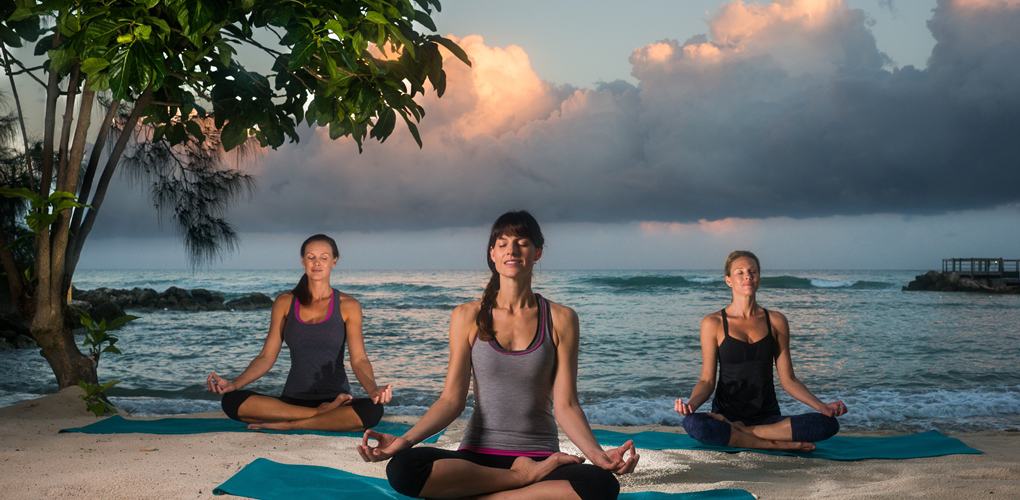 Join in along with celebrated yoga teachers and holistic nutritional lectures. Enjoy a week full of healthy activities at the Caribbean's newest spa retreat, Jewel Paradise Cove Beach Resort & Spa. These retreats take place in addition to the full slate of classes and activities led by our resident staff.
Highlights include multiple daily yoga sessions including beginners yoga, one 30-minute massage experience per person, beginners Yoga instruction, aquacise, nature and power walks, align and flow, cooking, wellness session, meditation and pilates, pranayama, reiki, dance sessions, spinning, yin yoga, luxurious accommodations and all meals and snacks. The next retreat dates for 2018 are May 13 – 19, August 12 – 18 and December 9 – 15. Read reviews.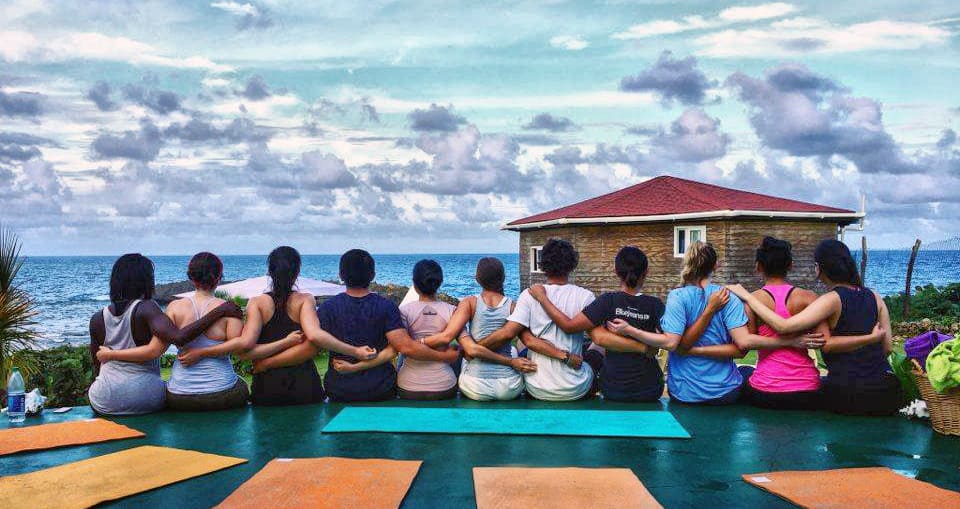 We are directly on the seaside; an Oasis for your Mind & Soul with fantastic ocean views and surrounded by gorgeous green nature; a quiet and safe area where the only sounds you will hear are singing birds and the ever flowing voice of the ocean.
Long Bay beach, one of the most beautiful virgin beaches, with kilometers of fine white sand, is just at 3 minutes walking distance, in the fishermen village Long Bay.
Jamaica is described as the most beautiful island in the Caribbean; the enchanting jewel with sugar-white beaches, majestic waterfalls, charming houses, breathtakingly beautiful mountain peaks and tropical flora; all of it accompanied by the sensual beat of reggae
It is time to slow down and get back into balance. Enjoy an oasis of tranquility and relaxation through yoga, mind and body awareness, healthy food, fresh spring water and herbal medicine. More than just a holiday, we are here for you to experience a transformational journey within yourself. Go Natural retreats are all about slowing down and getting back into balance. Book this retreat.
Belize
They once came primarily for the diving, unspoiled nature and extensive Maya archaeological sites. But a new generation of travellers to Belize has discovered another attraction this uncrowded Caribbean country offers – healthy vacations with a focus on wellness and wholesome, locally produced food. Belize is becoming a mecca for the health-conscious travellers seeking to combine physical, mental and spiritual wellbeing with a traditional Belizean vacation.
Belize Artisanal Luxury Resort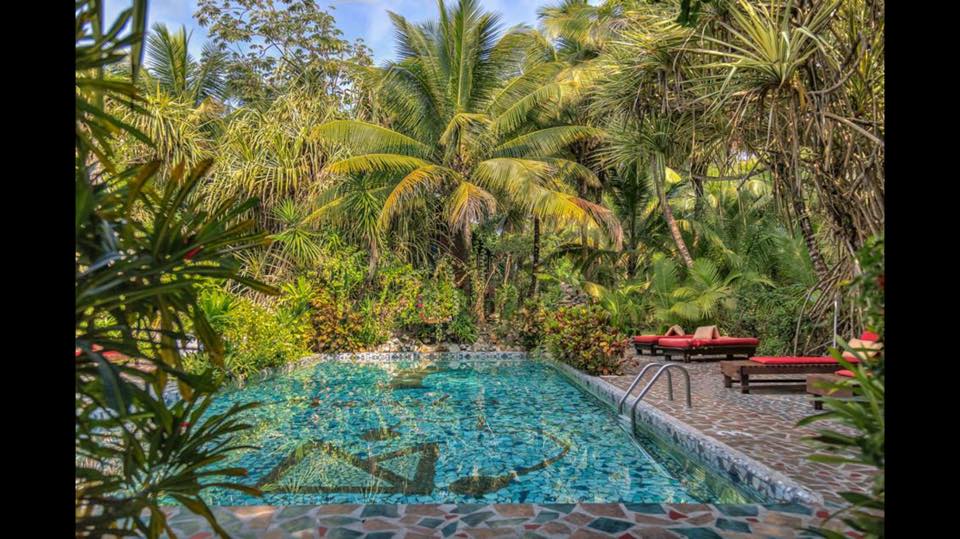 Despite its remote jungle setting, this Hip Artisanal Luxury Boutique Resort & Spa in the Mayan Rainforest provides all the pampering amenities of an upscale hotel. With only 16 rooms on this peaceful, private family owned 1000 acre property, seclusion is guaranteed when needed so you can relax from your busy schedule. Resident DJ's mix eclectic vibes with the sounds of the jungle and the Artisanal Flair of the surroundings, making it a perfect haven for music lovers and artists.
Your room will be a one-of-a-kind retreat painted in rich metallic colors with tropical hardwood ceilings, mosaic tile floors, exotic fabrics collected from around the world creating an aura of urban jungle chic. The spa is the only full body spa in the country of Belize. The Mud Massage, is a household name having earned international recognition and absolutely ranks amongst the top ten things do in Belize! This undeniably unique and extraordinary treatment utilizes a handful of therapeutic natural minerals which are expertly massaged into the key pressure points and also delicately lathered all over the body in an artistic design to cool and refresh the skin while penetrating to the depth of each individual pore. Read reviews.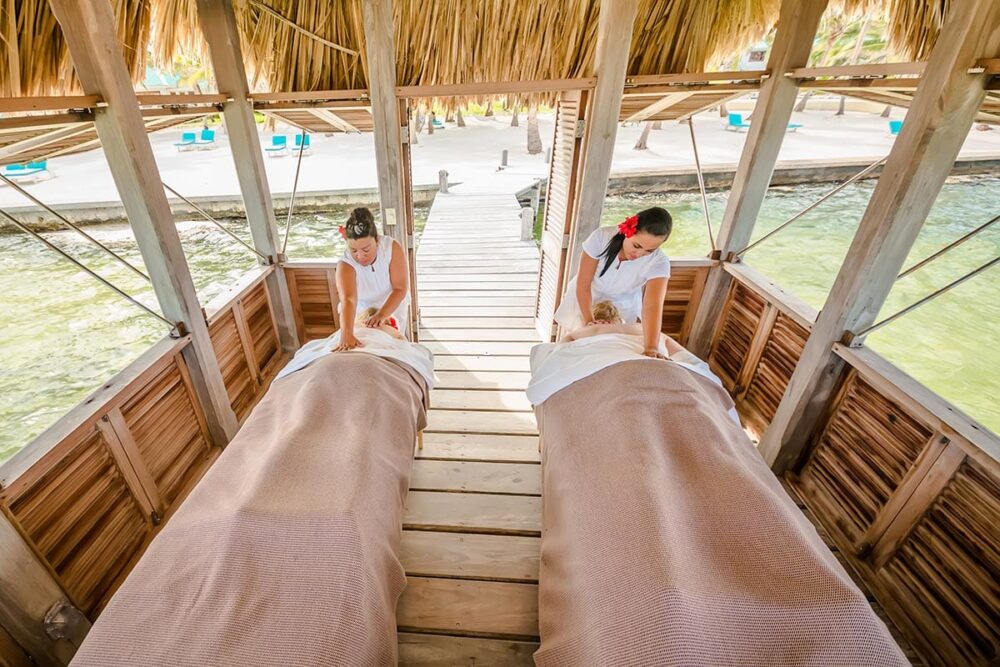 Known for its stunning beachfront location, personal service and luxurious accommodations, the award winning Victoria House features a 3,500 sq. ft spa, styled in a Caribbean colonial theme, set amongst coconut palms, flamboyants and bougainvillea, creating a place for relaxation, inspiration, and indulgence.
The centerpiece of the new facility is a 26 ft. high central Cupola, with 11 ft. high ceilings, hardwood floors and expansive windows that draw in natural light. The spa includes four treatment salons and spa area with a full range of spa products, a relaxation room with recliner seating, and a large enclosed courtyard that can facilitate small yoga groups. Part of Victoria House's appeal is the beachfront location on the Caribbean and the locally sourced products such coconut oil, sugar and honey scrubs, fresh hibiscus flowers, essential oils and hot stones. Read reviews.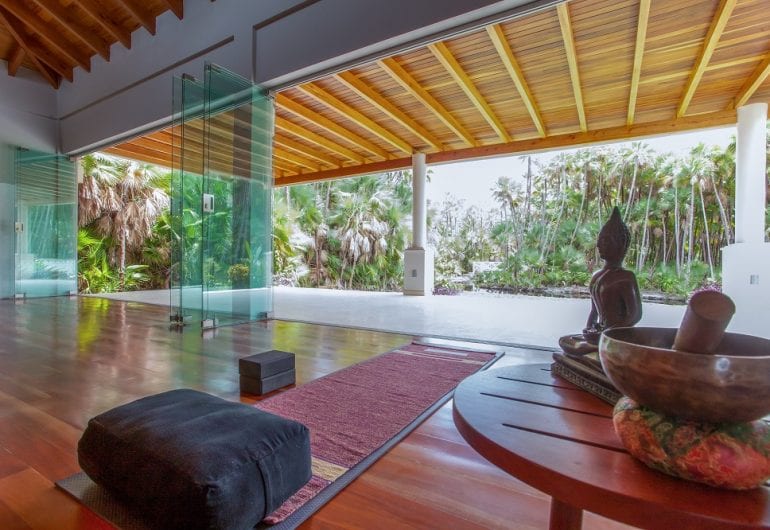 Nestled within a private 200-acre reserve on the Placencia Peninsula, Naia is an intimate, natural playground that sets the stage for uncommon adventures and personal growth. Whether paddleboarding in the beautiful Caribbean Sea, indulging in a customised spa ritual, or relaxing among the resort's secluded beach houses and swimming pools.
Tucked away within the Caribbean paradise that is Naia, you will discover the hidden sanctuary that is Naia Spa; a haven that is dedicated to providing you the space you deserve to embark on a journey of self-care, healing and renewal.
Spread over six acres of serene forest and lagoon, the spa incorporates five over-the-water individual treatment suites plus a couple's private island suite, a fully equipped Fitness Center and a beautifully designed Yoga and Movement Studio, the perfect setting to find space and balance. With high ceilings and large accordion glass doors that open out onto a quiet veranda and private yoga lawn, you'll be treated to calming views of the lagoon and its beautiful surroundings while you enjoy one of the yoga or mat-based Pilates classes. Read reviews.
Tobago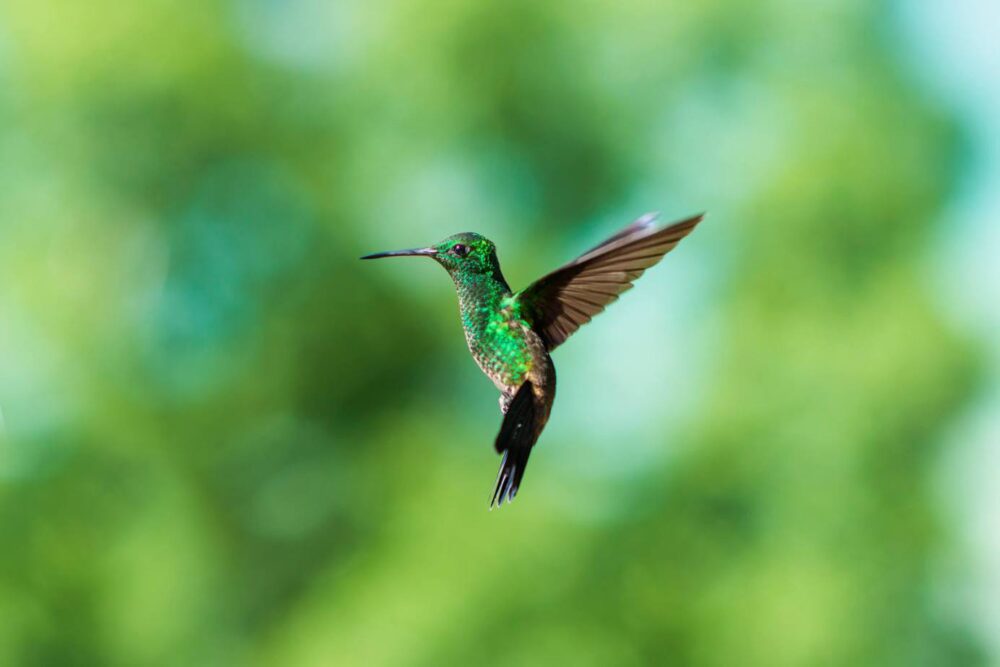 Located on Tobago's quieter western coast, away from the island's more populated south, in the small fishing village of Castara you'll get a sense of the 'real Tobago'.
For those who need a little extra help unwinding – our network of caring and experienced wellness practitioners are here to assist. Relax the mind, strengthen the body, and uplift the spirit with a Tobago yoga class or soak up the healing benefits of massage.
Reconnect to yourself and nature at Castara Retreats through joining one of our wellness and yoga retreats, hosted by experienced practitioners in yoga, meditation, health and nutrition. All retreats offer the opportunity to relax and rejuvenate, away from the hustle and bustle of daily life, with daily guided practice, along with beautiful accommodations and fresh, wholesome meals. Their next retreat takes place from the 6 – 14 July – 'Flowing with the Elements'  Yoga Retreat with Davin Jones and Emese Fodor. Book this retreat!
Having trouble choosing? Email us at retreats@soulseedmedia.com and we will help you find and book your perfect retreat. Follow our travels on Instagram @soulseedtravel.
Pack your bags and book your flight! We recommend Skyscanner to find the best airfare.