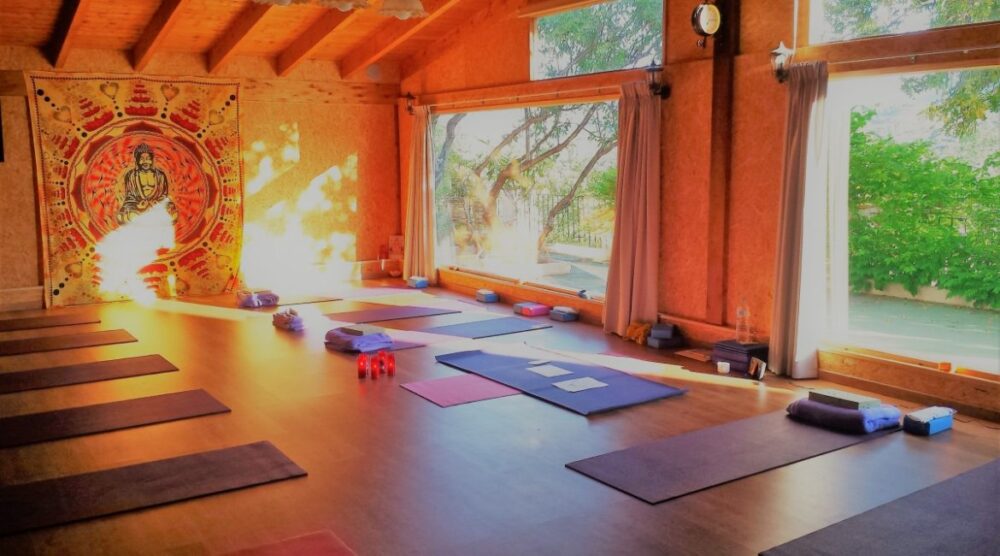 The best investment you can make is in yourself, but it doesn't have to break the bank. Here's our recommendations on budget friendly retreats for under £1000.
Retreat dates: Available May through October. Please see listing for the weekly dates.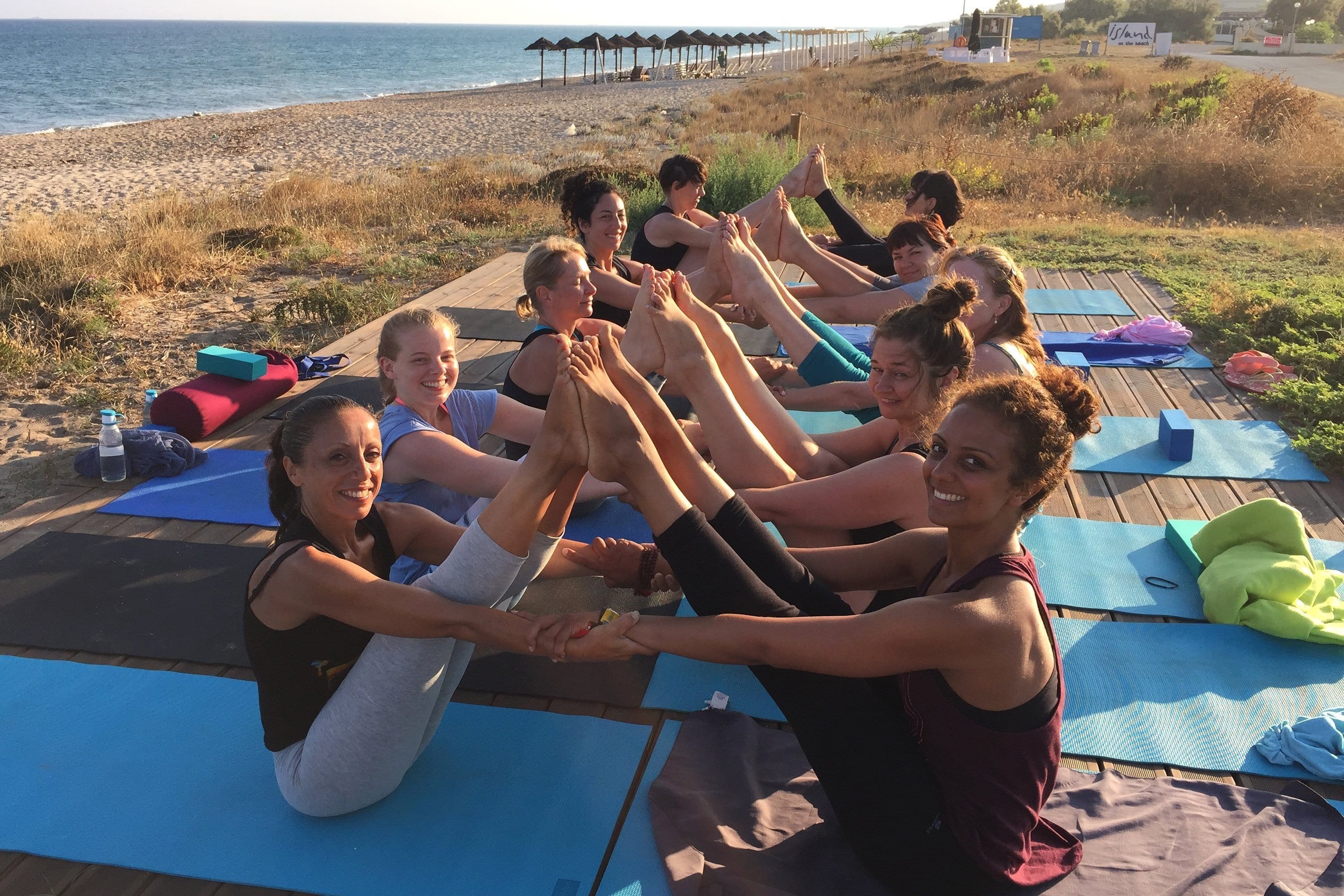 Join us for a 7 night summer beach yoga holiday in Corfu! Dominated by mountains, the island has a never ending expanse of rolling hills and blossoming trees, bursting with lush vegetation.
Offering a beautiful yet tranquil alternative to the bustling, cosmopolitan beach of Acharavi, Almyros is a peaceful paradise escape, perfect for those looking to take a relaxing break from the hustle and bustle of everyday life. We welcome couples; solo travellers and friends who'd like to combine their love of yoga with a sunshine holiday.
Located within the stunning Greek island of Corfu, our experienced and inspiring yoga teachers will challenge your mind and body, encouraging you to enhance your overall wellbeing through daily practice of yoga techniques.
The house is located right on the beach where you can spend your days chilling out in between the meals and yoga. The walk to the nearest town is about half an hour away, or an easy 10 minute cycle with the bikes we provide for free. Book this retreat!.
Retreat dates: Open 10 months of the year.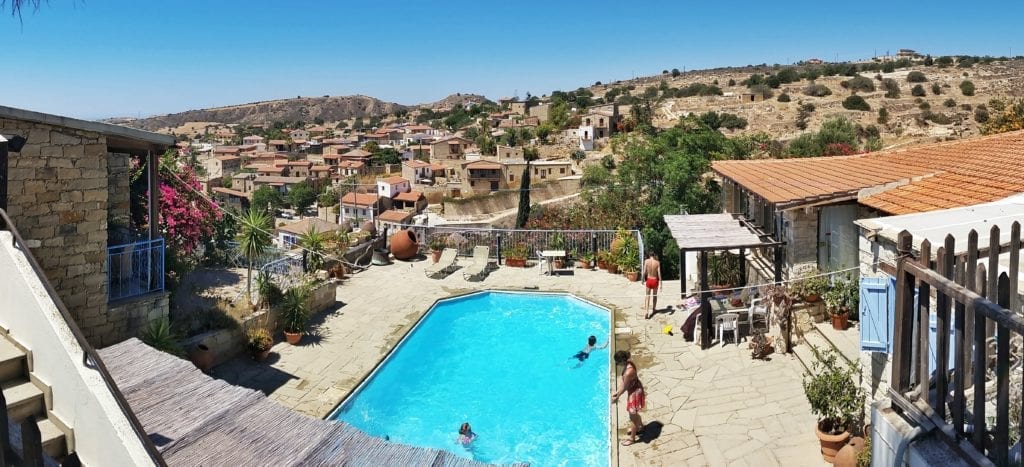 A fun-filled week with something to suit everyone, take the next step along your path of self-discovery through the practice of Hatha yoga, physical postures, breathing techniques, meditation and relaxation with our team of professional yoga teachers!
Relax and unwind in the comfort of one of Cyprus Villages tastefully restored traditional village houses far away from mass tourism. The houses and apartments are located in and around the village of Tochni. Spend your free time either reflecting quietly or take part in the varied activities on offer. Leave feeling renewed with a greatly enhanced sense of well-being and positivity.
Individual coaching sessions are available for anyone who would like to experience a deeper mind-body rebalancing and release of physical, emotional or energetic blockages. Book this retreat!
Retreat dates: Open April – October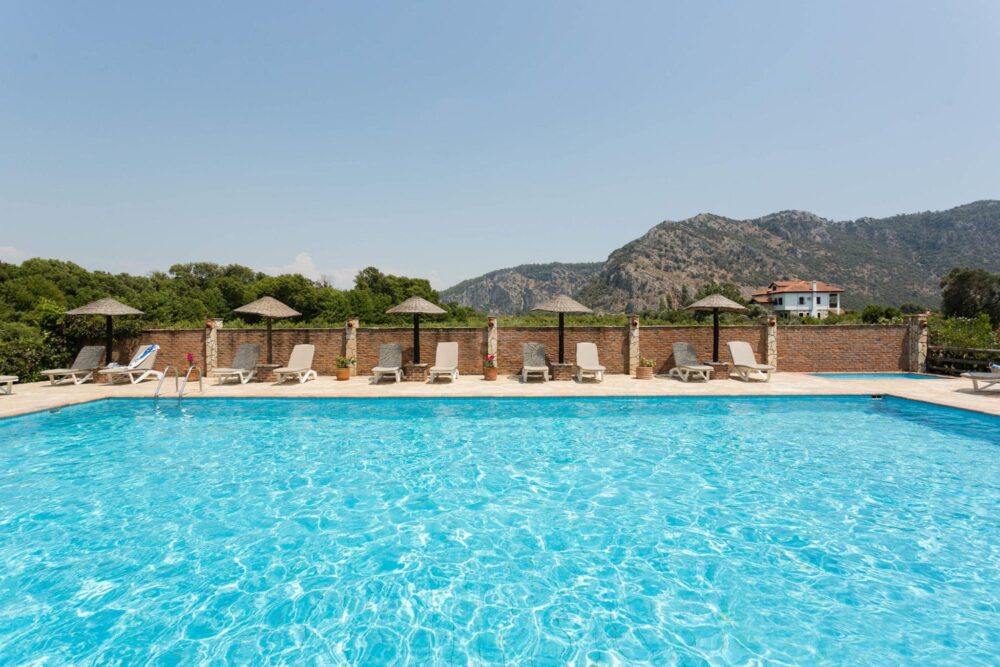 Come and join us for an exclusive Yoga & Pilates retreat in Dalyan, Turkey. Dalyan is an ideal destination for escaping from the stress of daily life. With the resorts natural surroundings, this retreat is the perfect place to re-energise yourself.
Discover the healing benefits of relaxation, meditation, and chanting in the tranquil part of Turkey. With the resorts natural surroundings, this retreat is the perfect place to reenergise yourself.
The town of Dalyan is located on the Turquoise coast in southern Turkey. Dalyan is well known thanks to its proximity to the famous Iztuzu Beach where the endangered Loggerhead Turtles (Caretta Caretta) lay their eggs, the beach and surrounding area is protected. The beach can be reached by minibus or by a relaxing boat ride on the Dalyan Canal. Book this retreat.
Retreat dates: 21st – 28th December
Come join us in Spain for our Escape Christmas Retreat in 2019! Enjoy a week of fun-filled and relaxing time away from the Christmas hype.
The days will start with an energising Vinyasa Flow Yoga class and end with more mellow style of yoga: Restorative Yoga, Yin yoga, guided Meditation or Yoga Nidra practices followed by a sauna/sweat lodge session. As part of the retreat, we will also go on a couple of stunning hikes, visit a local Spanish town, experience fun surprise workshops, enjoy a flamenco dancing class, live music and AcroYoga class. We will also snuggle around a log-fire and watch movies.
Apart from this you will be nurtured with the most exquisite vegetarian cuisine. There will be a many special meals among which mulled wine and delicious Tofu Turkey prepared for Christmas day.
Suryalila is a beautiful old renovated olive farm nestled serenely in a large open valley in the foothills of the Sierra de Grazelema, consisting of eight houses that form the cortijo. In typical Spanish style there are two inner courtyards, one of which blooms with orange and lemon trees.
A striking part of the natural beauty of the property is the breathtaking vista extending in all directions: rolling hills, fields of sunflowers, and lakes. The sense of vastness and expansiveness is very uplifting. Book this retreat.
♥ Book retreats in Greece, Cyprus and Turkey
Retreat dates: 13 – 20 May, 20 – 27 May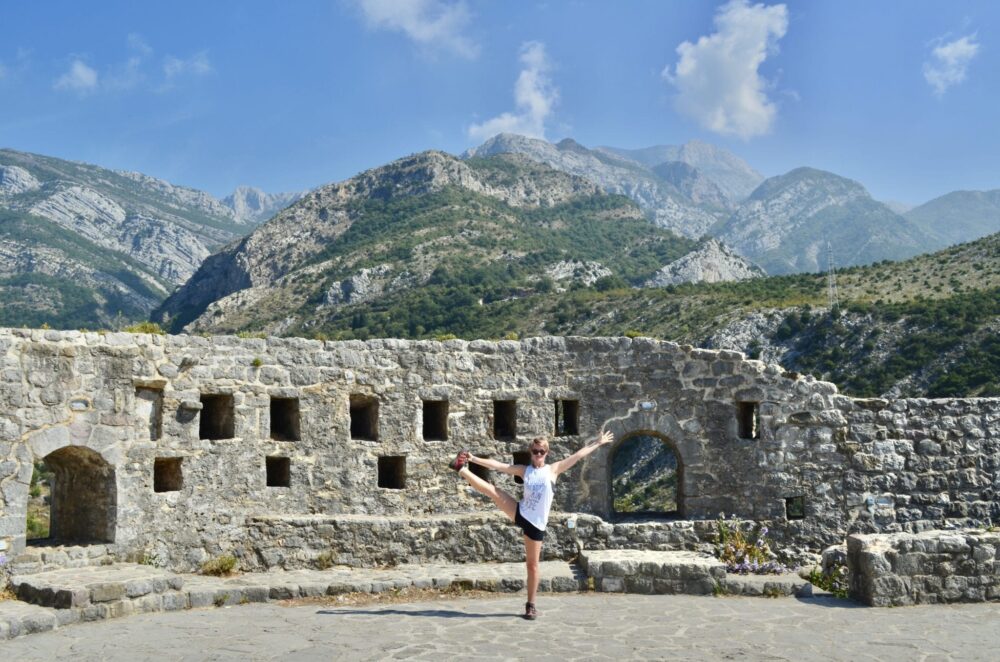 If you are a lover of the great outdoors then this hiking and yoga holiday in Montenegro is for you. We have planned a week to showcase all that this untouched area of the world has to offer!.
You can expect a relaxed yet exhilarating itinerary, with breathtaking hikes, water sports, boat excursions, beautiful day trips and more, with three hours of yoga per day.
We are based in a beautifully renovated olive mill 10 minutes from the spectacular coast, a short walk from the traditional old town and with its cosy restaurants and shops, so if you choose to have a day to relax by yourself, this is fine, too!
If you haven't visited Montenegro before, you are absolutely in for a treat. Unlike its neighbour Croatia, Montenegro is relatively untouched by tourism but shares the same stunning coastline, scenery and friendly people, we have planned a week for you exploring all that Montenegro has to offer!
Montenegro is half the size of Wales, but in a relatively small area you will be lucky to find an incredible coastline with unspoilt beaches, clear lakes in the national parks for wild swimming, rivers fit for kayaking, and mountains that are begging to be conquered. We can arrange day tours, hiking, cycling and more for you so that you can take in all there is of this incredible country. Book this retreat!.
Retreat dates: April – September
Join us for a relaxing, rejuvenating, and detoxing Yoga and wellness weekend retreat in Croatia. This is the perfect opportunity to refill and restore your energy under the Mediterranean sun surrounded by crystal blue seas, and bring your body and mind into balance with daily yoga classes, meditation and breathing exercises.
The extensive local knowledge of the retreat team ensures that you will enjoy the best authentic sights, flavors and experiences of Croatia. Located in the gorgeous and unspoiled location of the enchanting Korcula Island.
You will enjoy hikes through Korcula's lush and unspoiled wild fields, explore hidden bays of breathtaking beauty and experience an excursion to the magical natural park of island Mlijet, with its salt lakes, bicycle wine tour to the famous Croatian wine region on Peljesac and most of all to discover all the joys of Mediterranean and have a lot of fun in the process. Book this retreat. Should you prefer more than a weekend retreat in Croatia, they offer 7 day Seaside Yoga Holidays.
♥ Book retreats in Croatia and Montenegro
Retreat dates: open all year round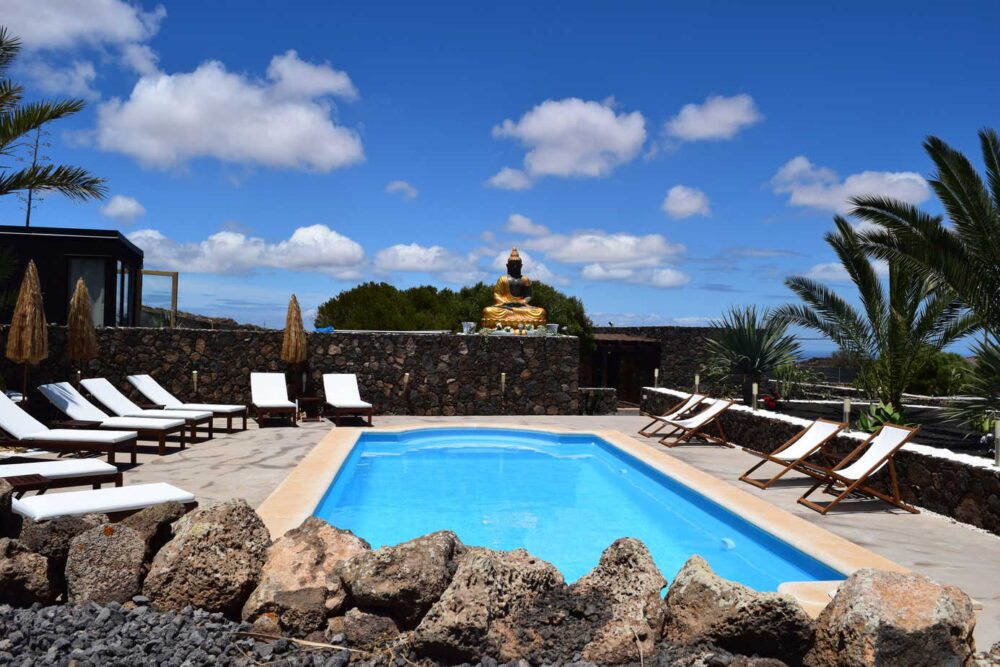 Join us year round at our Surya retreat, on the sun-blessed island of Fuerteventura, with epic sand dunes rolling down into the turquoise ocean, breathtaking white-sand beaches and dramatic volcanic sunsets. More than just a holiday, we are here to support you in your wellbeing journey, making you feel at ease from the moment you arrive.
Relax and revitalise at one of Europe's leading yoga and pilates retreats in the Canary Islands, Spain. Stretch and strengthen your body and mind and bring yourself back into balance with a unique blend of yoga, pilates and meditation. Enjoy mouthwatering vegetarian meals, holistic massages and stunning sunsets over the volcanoes.
Our seven night yoga and Pilates retreats running every week from Saturday to Saturday are designed to help reduce stress, improve fitness and vitality and most importantly take time for you. Perfect for all levels from beginner to advanced practitioners, we are here to support you and your goals every step of the way. Book this retreat!
Dates: open all year round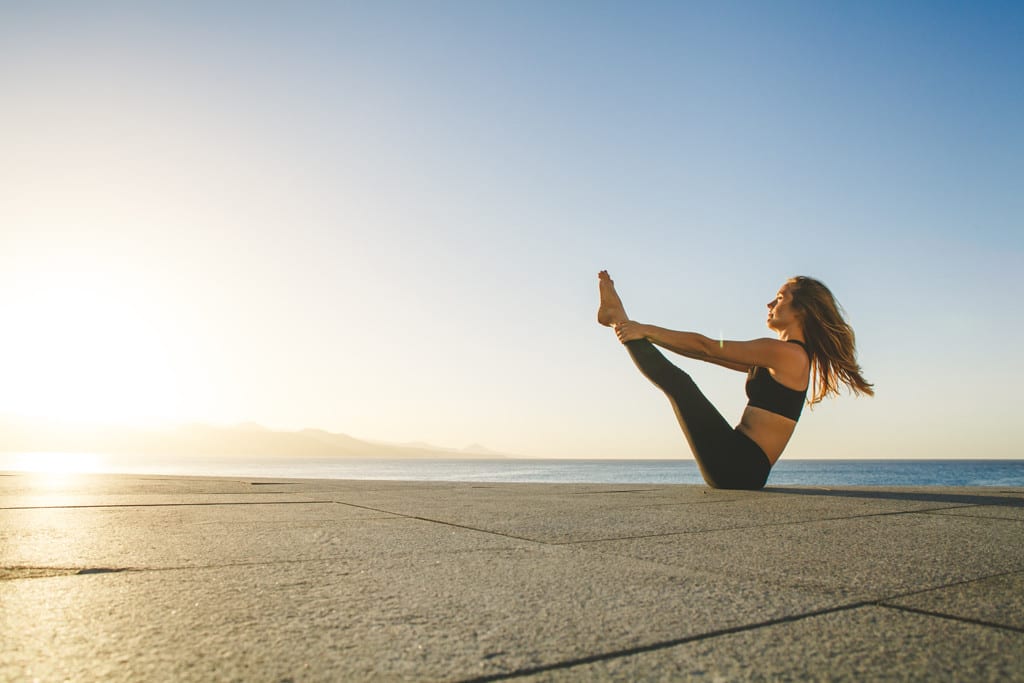 Our yoga holidays are located in Las Palmas de Gran Canaria (Spain), a place known for its all year long summer. We want to give you the opportunity to let yoga be your daily companion, merge into the Canarian lifestyle, meet new people, connect to nature and have a time for yourself. An invitation to leave your "musts" behind and just live your holidays as you please.
We want to give you what we love, so we offer you daily yoga classes and all sort of activities to discover Gran Canaria, experience something new or simply relax and chill. Your non yogi partner will also have its place and you will be able to enjoy both your yoga practice and the pleasure of sharing. Because we believe that above all, the best way to be healthy is to be happy.
During the classes, you will always be encouraged to listen to your body and let it be your guide. We will suggest you all sorts of modifications that will help you to build up your own practice and deepen into it.
Classes will naturally change from one yoga style to other (Vinyasa flow, Hatha, Yin, Kundalini) depending of the time of the day and the energy of the group. All our teachers are qualified by the Yoga Alliance and have wide experience in other fields (reiki, alternative therapies, art, dance, meditation). Indoor and outdoor yoga practices will be combined. Book this retreat!
♥ Book retreats in Spain, Canary and Balearic Islands
Dates: 26 – 29 September / 21 – 24 May / 22 – 25 October
♥ Book retreats in the UK
Dates: open April to October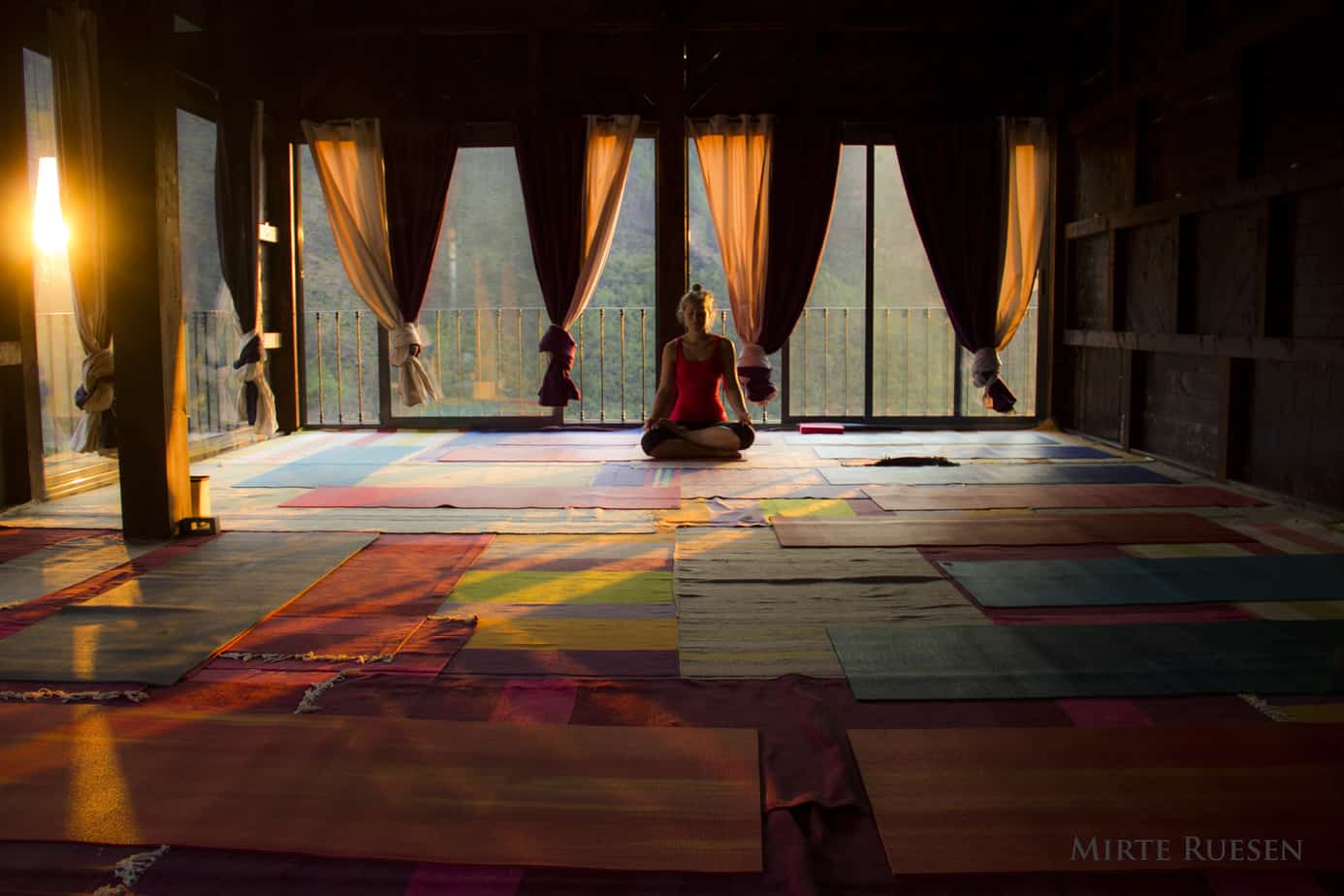 Vale de Moses is a family run yoga retreat in the heart of the Portuguese mountains. Spend a week or more practicing yoga, receiving massage and acupuncture treatments, walking in forests, swimming in natural river pools and eating delicious nutritious food. Stay in one of the beautifully restored stone cottages, Soulpads or in a Tipi.  Our retreat home is perfect for those in need of a break, rest and relaxation.
We are surrounded by nature and forests, peace and tranquility – the perfect ingredients to restore your body and mind. The combination of good food and sleep, clean mountain air and water, therapeutic massage and acupuncture, hill walking and river swimming, all create a highly restorative context in which to begin, or to deepen, your yoga practice.
Soulfully reconnect with our planet and with your own body. This warm invitation to deepen your love affair with yoga, is open for everyone, travelling alone or with friends, new to yoga or practicing for decades. Most of our retreats include morning and afternoon classes, a health consultation, massage/acupuncture treatment, 3 nourishing daily meals and a trip to the nearby Rio Zêzere. Book this retreat!
Dates: October 6-12, 2019
October 20-26, 2019
April 5-11, 2020
May 7-23, 2020
October 4-12, 2020
October 18-24, 2020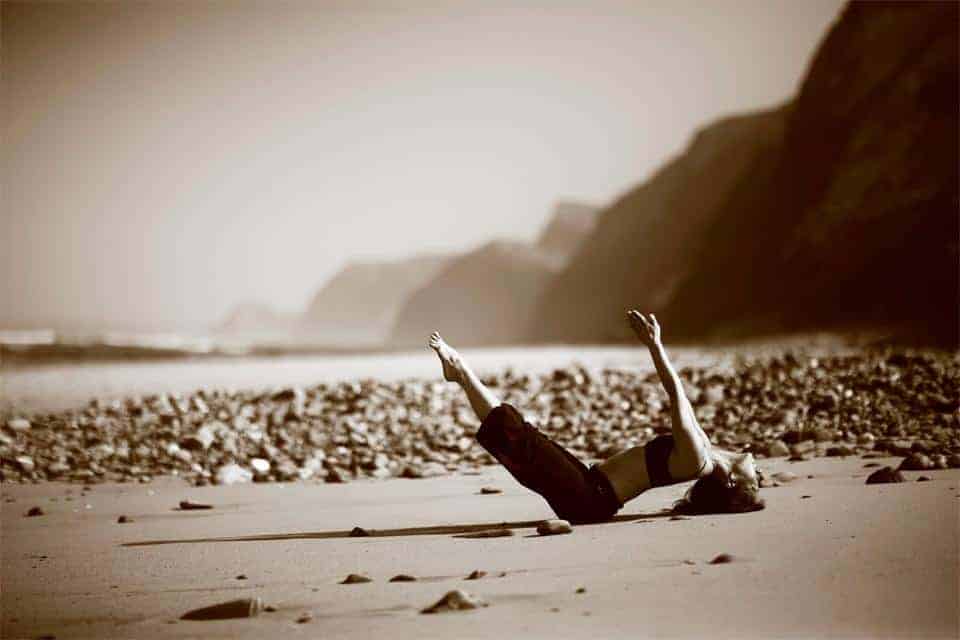 Our yin yoga retreats are for those going through a stressful life period or work situations and need to rest, heal and recharge batteries, while spending some quality time with themselves. Living in the world, balancing love, work, family, finances and health is not an easy feat.
There are always incredible moments to be enjoyed but they are usually sustained and financed by long days of hard work. To maintain our health in such busy rhythm is often challenging and there are moments when one needs to take a break, a wholesome break, both for the body and the mind. This retreat offers exactly that, quality yoga and mindfulness teachings, therapeutically holistic treatments, healthy food and lots of time and space for you to disconnect and reconnect.

 A way that includes words like forgiveness, compassion, acceptance or empathy and at the same time the capacity to decline other people's abusive behaviour.
Welcome to this unique opportunity to heal and open your heart, supported by the softest side of yoga and the loving guidance of Jenny and Igor at Vale da Lama, Algarve Portugal. Book this retreat.
♥ Book retreats in Portugal
Having trouble choosing one of our budget friendly retreats? Email us at retreats@soulseedmedia.com and we will help you find and book your perfect retreat. Follow our travels on Instagram @soulseedtravel.