The best investment you can make is in yourself, but it doesn't have to break the bank. Here are our top 10 recommendations on budget friendly retreats for under £1000.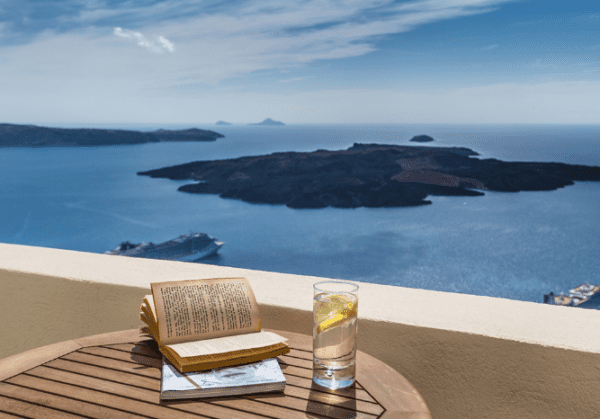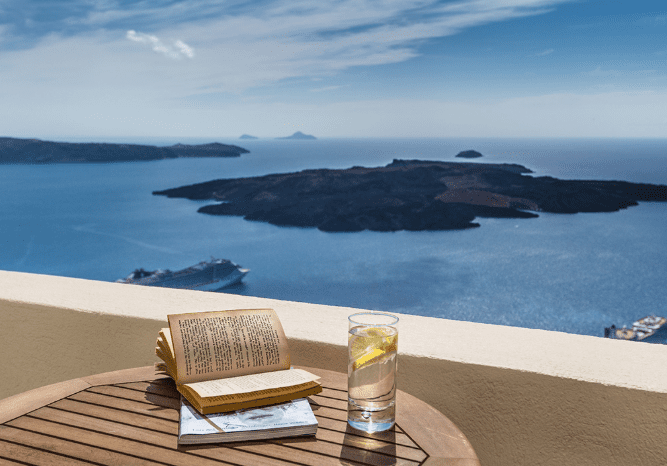 Join us for a magical and transforming small-group Retreat experience of 5 days of Yoga, Meditation, Sailing and Hiking on the famous Greek island of Santorini, staying on a beautiful private villa overlooking the stunning volcano view!
On one of the days we will sail with a private catamaran to the Santorini caldera, have our meal on board, enjoy the sun and have the chance to swim to the hot springs. Our evening session that day will include meditation and yoga nidra right next to the volcano.
One evening, we will hike to Skaros rock where we will enjoy our evening session at the edge of an amazing view witnessing the setting of the sun.
This retreat is for everyone. From beginners to the more advanced students. Your teacher Athina has many years' experience of Hatha yoga and will accommodate you based on where your level of practice is at the moment.
During your stay you will be able to book and enjoy personal Thai Massage or Reiki sessions with Athina.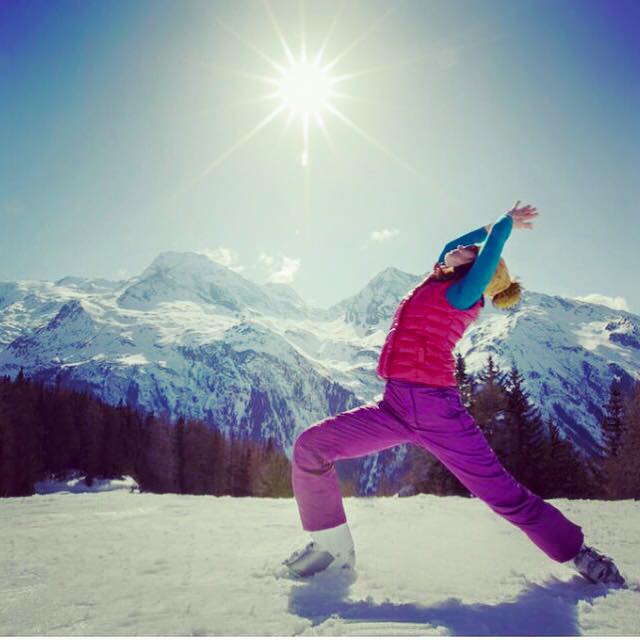 Do you dream of combining the passion of skiing and snowboarding with the restorative balm of yoga and meditation? Rockin' the slopes and carving some inspirational yoga into your holiday? Then come along to our Ski Yoga Alpine retreat.
Outside there is ice, snow, powder and breathtaking mountains. Inside the beautiful stone and wooden chalet there are log fires, bespoke rooms and congenial communal spaces lit by candles, warm smiles and tall tales of mountain adventures.
Delicious vegetarian meals, home made breads, juices and house wines are served daily as the sun rises and sets over the mountains of the Oisans ranges.
This is an ancient village where time has been preserved in the twists of the timbers that support the tumbling tiles and wood piles high beside the cow shed door and yet, we can potter up the road and with one ski-lift are deposited into the heart of one of Europe's favourite ski areas, Alpe d'Huez.
Pumping pistes and the life affirming backdrop of the alpine scenery make this a retreat that offers both peace and passion for the ultimate ski-yoga getaway. Our ski yoga space looks over the mountains, with eyes drawn towards the rising sun or moon, high above the valley floor.
This environment is perfect to breathe deeply of life, to restore and revitalise as the practice soothes tired muscles, calms the mind and prepares the body lovingly for the skiing in your day ahead.
The company is warm, like minded and welcoming, with participants returning annually to experience the dream fusion of a holiday that facilitates skiing in one of the world's top resorts and the yoga instruction of a senior inspirational teacher.
The village is a spring board into the ski resort of Alpe D'Huez – one fast lift takes you into the heart of the ski area. If you are new to skiing, you can book ski school or private instruction and can enjoy staying local as you learn this exhilarating sport.
More experienced skiers might choose to buy a lift pass for the whole resort and we offer a ski orientation tour for the first three mornings for those who like to ski in a group and would like to get to know what the mountain can offer.
Boots, skis and boards can be hired in the village. Ski guides can be hired for off-piste adventures. It is a five minute walk to the slopes or there is a free navette bus.
This ski yoga retreat is hosted by folk who are passionate about yoga, snow sports and excellent hospitality. There are rare single room options and no time wasting transfers to the lifts required each day. The views from this chalet are utterly breathtaking.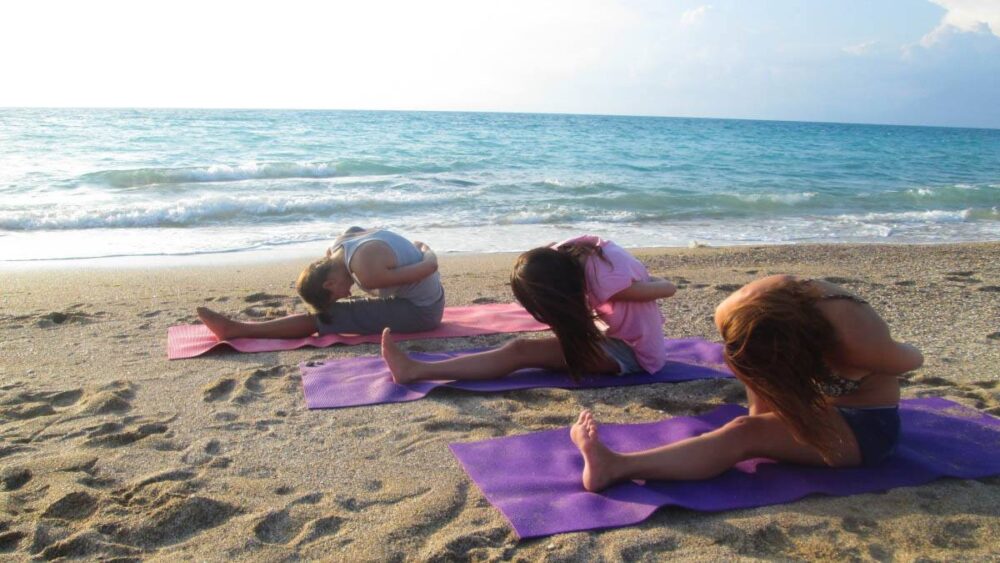 Join us for a 7 night summer beach yoga holiday on the beach in Corfu! Offering a beautiful yet tranquil alternative to the bustling, cosmopolitan beach of Acharavi, Almyros is a peaceful paradise escape, perfect for those looking to take a relaxing break from the hustle and bustle of everyday life. Just Relax is a Greek yoga retreat, which allows guests to unwind in its tranquil environment. We welcome couples; solo travellers and friends who'd like to combine their love of yoga with a sunshine holiday.
Located within the stunning Greek island of Corfu, our experienced and inspiring yoga teachers will challenge your mind and body, encouraging you to enhance your overall wellbeing through daily practice of yoga techniques.
With its rich, mountainous landscape, Corfu offers a beautiful view to its visitors. The Northern area of the island has preserved its natural and architectural environment, making it popular with visitors and locals alike. Dominated by mountains, the island has a never ending expanse of rolling hills and blossoming trees, bursting with lush vegetation. Coastal areas offer tranquil white sandy beaches, while the shimmering blue sea provides a perfect backdrop to the green Corfiot countryside.
Corfu's climate is another endearing feature of the island. Warm summers are relatively dry, with blue skies and a tranquil sea breeze, while winters remain mild with little rainfall. On average there are 3000 hours of sun per year on the island of Corfu, with an average daily sunshine amount of 8.5 hours.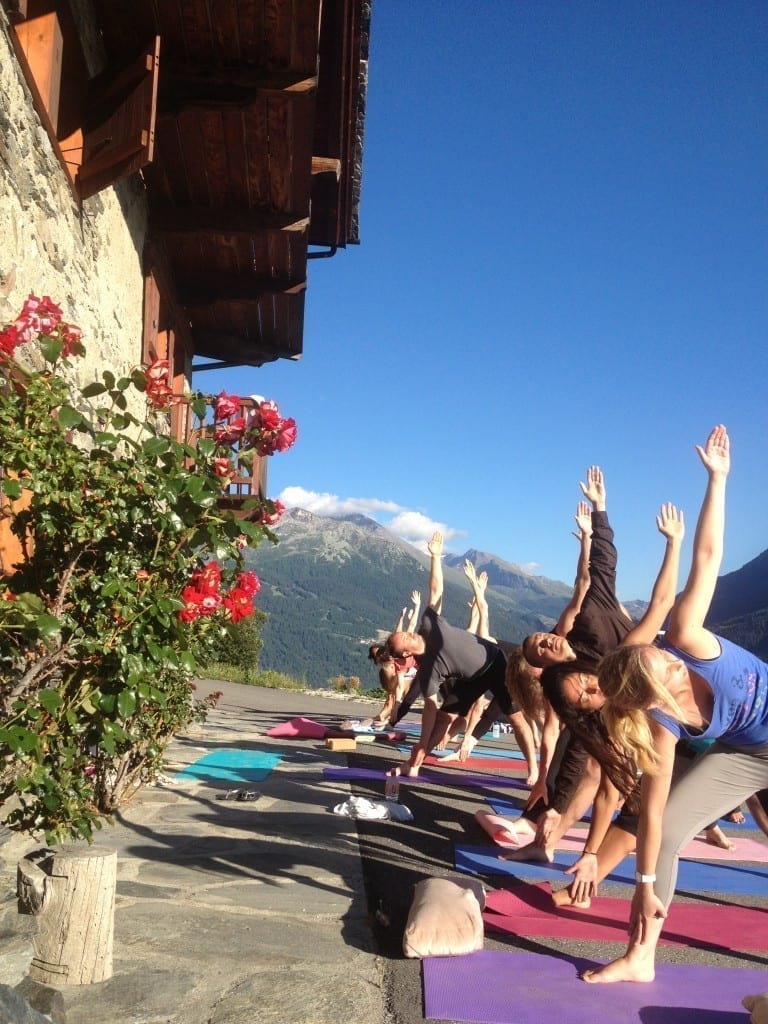 Join us in the beautiful French Alps for an alpine yoga and hiking holiday adventure. After touring around the French Alps, we love hiking in this area. With so many routes to choose from and breathtaking views, you won't want to go home!
Stay in our beautiful rustic Chalet style accommodation nestled on the mountainside surrounded by alpine pastures. Start and end the day with yoga to stretch out your hiking limbs, and soothe them with a sauna and hot tub, or treat yourself to a massage.
Step out of the chalet and the mountain trails are yours for the picking. If you've not visited the French Alps in the summer time, you're in for a treat. As the winter snow melts away in the spring, the mountains take on their summer mantle of bright green grass and colourful alpine flowers. The views are equally as spectacular in the summer as they are in the winter.
After a long walk reward yourself with a swim to cool off in a refreshing glacial lake. There are so many hikes to choose from, at blue, red or black levels.
Enjoy views of Mont Blanc in the distance. If you feel like a day off from walking why not try paragliding or white water rafting, or enjoy the Olympic sized pool in Bourg St Maurice.
Or simply relax in the garden of the chalet and catch some sun whilst enjoying a good book.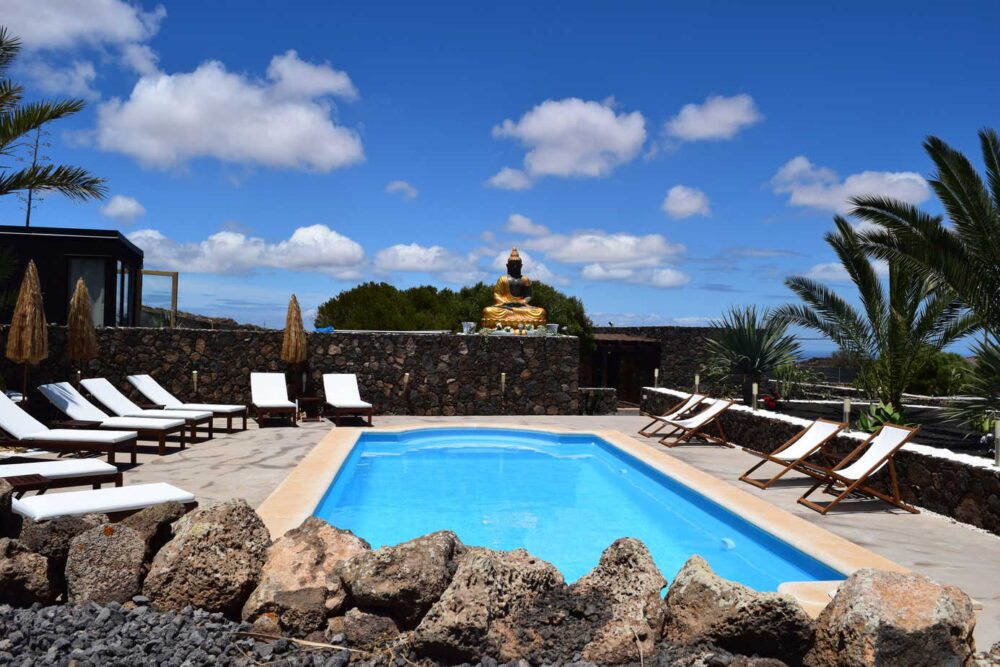 Join us year round at our Surya retreat, on the sun-blessed island of Fuerteventura, with epic sand dunes rolling down into the turquoise ocean, breathtaking white-sand beaches and dramatic volcanic sunsets. More than just a holiday, we are here to support you in your wellbeing journey, making you feel at ease from the moment you arrive.
Relax and revitalise at one of Europe's leading yoga and pilates retreats in the Canary Islands, Spain. Stretch and strengthen your body and mind and bring yourself back into balance with a unique blend of yoga, pilates and meditation. Enjoy mouthwatering vegetarian meals, holistic massages and stunning sunsets over the volcanoes.
Our seven night yoga and Pilates retreats running every week from Saturday to Saturday are designed to help reduce stress, improve fitness and vitality and most importantly take time for you. Perfect for all levels from beginner to advanced practitioners, we are here to support you and your goals every step of the way.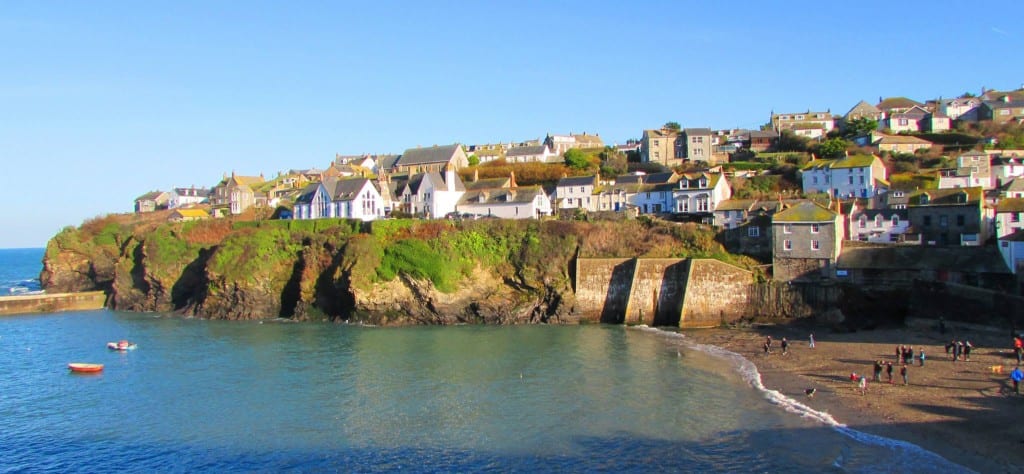 Join us for our Yoga Surf Retreat Cornwall for 3, 4 or 7 nights this summer. We have returned to Cornwall after a break, and we are so excited to share this adventure with you! We have relocated to the beautiful area of St Agnes. This area is known for its outstanding natural beauty and from the TV series Poldark, so imagine a dramatic coastline with crashing waves and stunning beaches.
Our yoga and surf retreat Cornwall is very popular!. Energise with 1.5 hours of yoga in the morning and after brunch, the day is yours to be as active or relaxed as you like. Try surfing, explore the gorgeous beaches nearby or treat yourself to a cream tea! Restore with 1.5 hours of yoga in the evening followed by a two-course healthy vegetarian evening meal.
Whether you are a surf pro, a yoga pro or a complete beginner at either, the combination of yoga with surfing will enhance your balance, concentration and flexibility to help you get up on the board and stay on!.
This yoga surf retreat Cornwall is suitable for anyone who is a complete novice or is an expert. If you prefer not to get in the water that is ok, this is also suited to people who prefer dry land and wish to enjoy the scenery. It's also suitable for all ages, shapes, and sizes.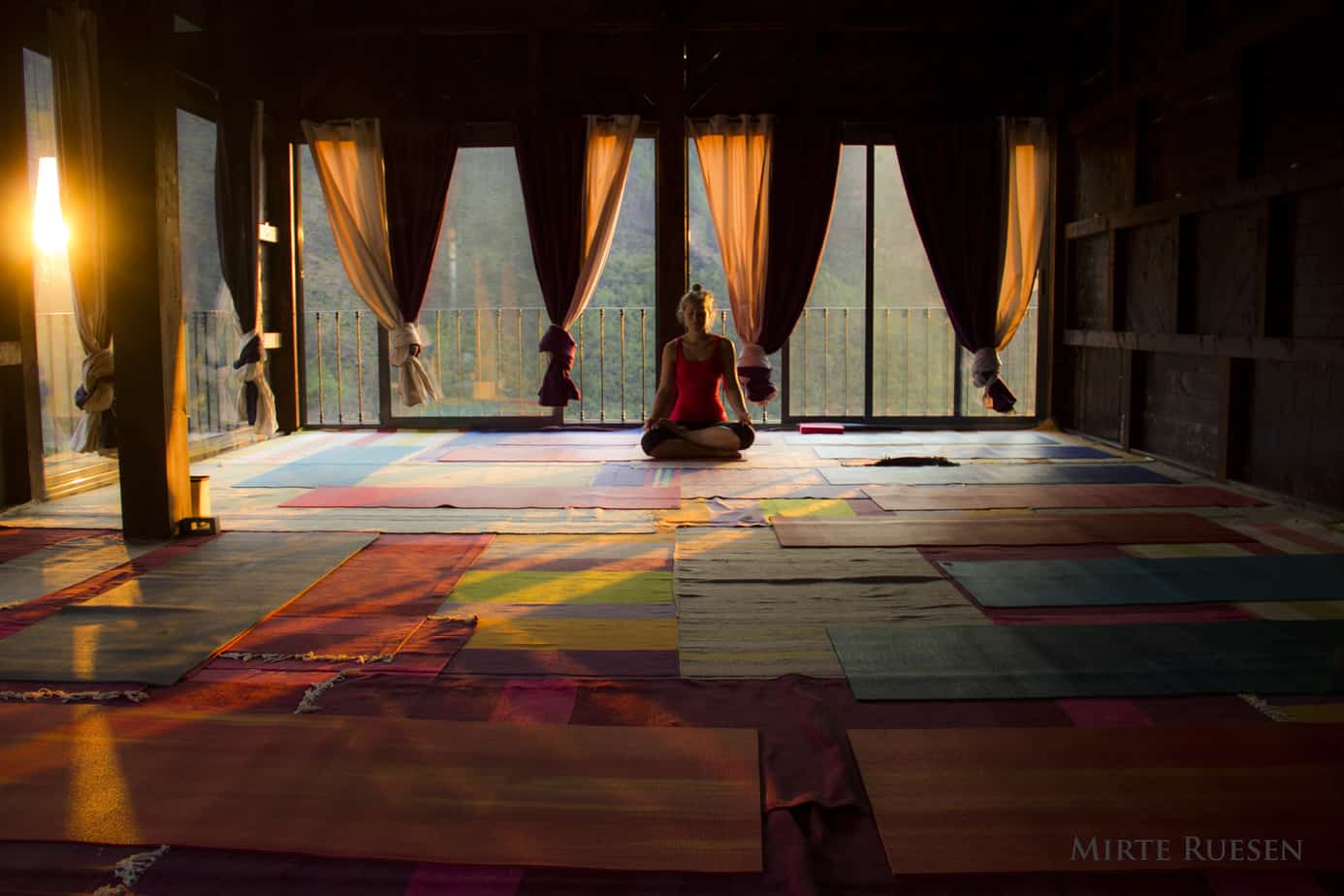 Vale de Moses is a family run yoga retreat in the heart of the Portuguese mountains. Spend a week or more practicing yoga, receiving massage and acupuncture treatments, walking in forests, swimming in natural river pools and eating delicious nutritious food. Stay in one of the beautifully restored stone cottages, Soulpads or in a Tipi.  Our retreat home is perfect for those in need of a break, rest and relaxation.
We are surrounded by nature and forests, peace and tranquility – the perfect ingredients to restore your body and mind. The combination of good food and sleep, clean mountain air and water, therapeutic massage and acupuncture, hill walking and river swimming, all create a highly restorative context in which to begin, or to deepen, your yoga practice.
Soulfully reconnect with our planet and with your own body. This warm invitation to deepen your love affair with yoga, is open for everyone, travelling alone or with friends, new to yoga or practicing for decades. Most of our retreats include morning and afternoon classes, a health consultation, massage/acupuncture treatment, 3 nourishing daily meals and a trip to the nearby Rio Zêzere.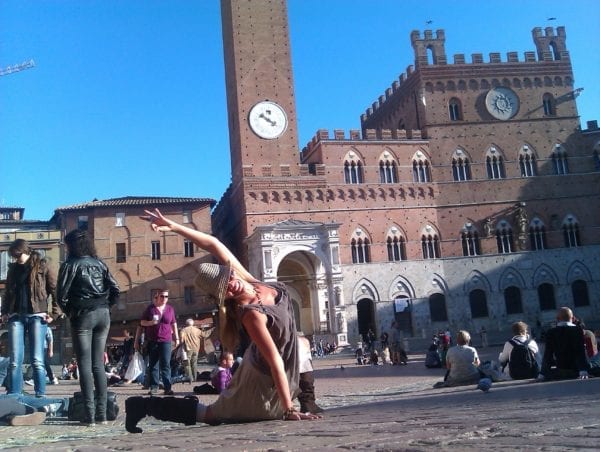 Join Silvia Mordini for her 7 Day Vino and Vinyasa Italian Yoga Tour Holiday. Silvia is a yoga teacher, healer, author and international guide who is passionate about Tuscany and has lived in Italy on and off her entire life, and is experienced in the culture!.
You will be guests at Antico Borgo di Tignano recognized by UNESCO as a World Heritage Site focusing on Tuscan traditions. Stay in your own 10th century restored villa all with private baths. Peacefully nestled into the hills with epic views of Casole d'Elsa and Volterra in the distance, this is the perfect entryway into the Tuscan countryside.
Some say you can fall in love with a place just as you can with a person. This is certainly true of Toscana! The tastes, sights and people of Tuscany will nourish your spirit and renew your sense of joy. Experiencing life under the Tuscan sun is something that stays with you forever. In Italy, you slow down to enjoy each breath, each sip of chianti, each taste of antipasto. You may in fact realize that you are actually home: the home of your heart. And life will never be the same after that.
Tuscany teaches us to savor each moment and live inspired by the details that might have otherwise passed us by. Silvia's years of guiding in Italy ensures that you will experience the joy of La Dolce Vita (The Sweet Life).
You will travel to many famous Art Cities, including: Florence, Monteriggioni, Siena, Radda in Chianti, San Gimignano, Castellina in Chianti, Tignano, Volterra, Petriolo Natural Hot Springs & Spa, The Mediterranean, Casole d'Elsa, and Colle Val d'Elsa. Lingering with iconic art, architecture, and design punctuated with wine, food, fashion, and fun, you will experience the real sensuousness of Tuscany and understand why it is on everyone's bucket list! Many people decide to spend some time after our trip, to build on the foundation, and we highly recommend it!
This week is all about recharging. We will move at a relaxed pace; participation in any event is not mandatory and there will be plenty of time offered to explore on your own. You will certainly have time to re-learn the art of relaxation or as the Italians say "Il Bel Fai Niente," set mindful goals, and renew your entire sense of wellbeing.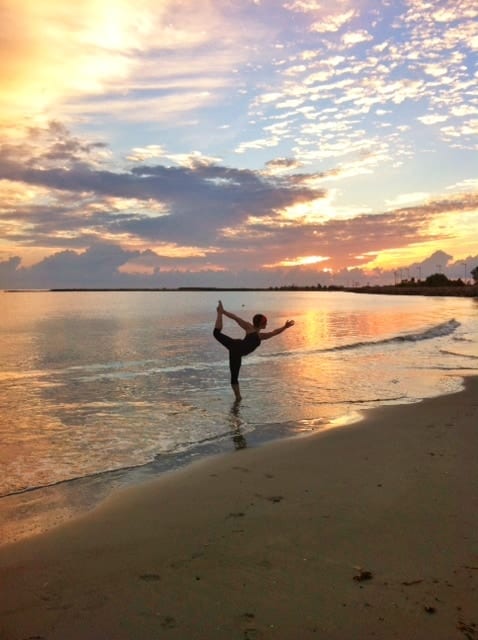 Join us for our 5 night Yoga and Pilates retreat by the sea and immerse yourself in gorgeous sunshine, big open blue skies, fresh sea air, beach time and feast on delicious healthy food.
Plus, super experienced yoga and pilates teachers will help you open, lengthen, quieten and strengthen your body with two classes a day with time in between to explore this stunningly beautiful area with the optional biking, hiking, horse trekking or simply relax by the pool with a great book and soak up the sun's rays.
Based at a 300 year old olive farm – now a 4* country house hotel – set in acres of orange and olive groves near the sea. This peaceful setting is the perfect base to get away from your normal routine and get a fresh perspective on life.
Whether your a keen beginner or have a regular yoga or Pilates practice, this retreat will meet you where you are with small groups of 12 and classes for beginners and intermediates/advanced plus workshops to help progress ajd deepen your practice.
There'll be plenty of opportunity to get outside and be in nature too with a guided hike, bike ride, horse trek, visits to the beach, take part in a Spanish cookery workshop, rest by the pool or enjoy pampering therapies.
And don't worry, these retreats are super relaxed. So if there is a morning where you want to sleep in, please do. If there's an afternoon you would stay longer by the pool and skip class, that's ok! Whatever you feel you need, please do.
Our yoga holidays are located in Las Palmas de Gran Canaria (Spain), a place known for its all year long summer. We want to give you the opportunity to let yoga be your daily companion, merge into the Canarian lifestyle, meet new people, connect to nature and have a time for yourself. An invitation to leave your "musts" behind and just live your holidays as you please.
We want to give you what we love, so we offer you daily yoga classes and all sort of activities to discover Gran Canaria, experience something new or simply relax and chill. Your non yogi partner will also have its place and you will be able to enjoy both your yoga practice and the pleasure of sharing. Because we believe that above all, the best way to be healthy is to be happy.
During the classes, you will always be encouraged to listen to your body and let it be your guide. We will suggest you all sorts of modifications that will help you to build up your own practice and deepen into it.
Classes will naturally change from one yoga style to other (Vinyasa flow, Hatha, Yin, Kundalini) depending of the time of the day and the energy of the group. All our teachers are qualified by the Yoga Alliance and have wide experience in other fields (reiki, alternative therapies, art, dance, meditation). Indoor and outdoor yoga practices will be combined.
Having trouble choosing one of our budget friendly retreats? Email us at retreats@soulseedmedia.com and we will help you find and book your perfect retreat. Follow our travels on Instagram @soulseedtravel.