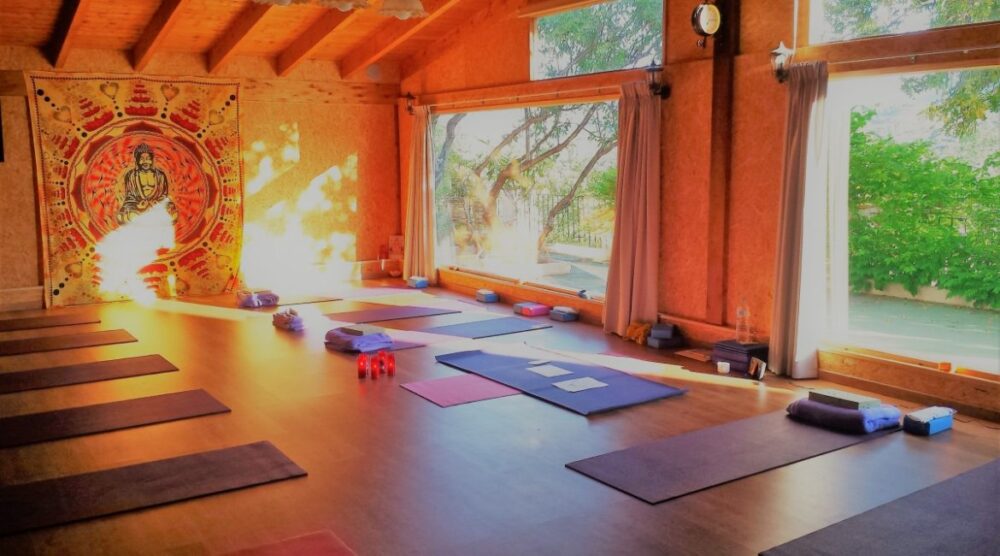 The best investment you can make is in yourself, but it doesn't have to break the bank. Here's our recommendations on budget friendly retreats for under £1000.
Retreat dates: Available May through October. Please see listing for the weekly dates.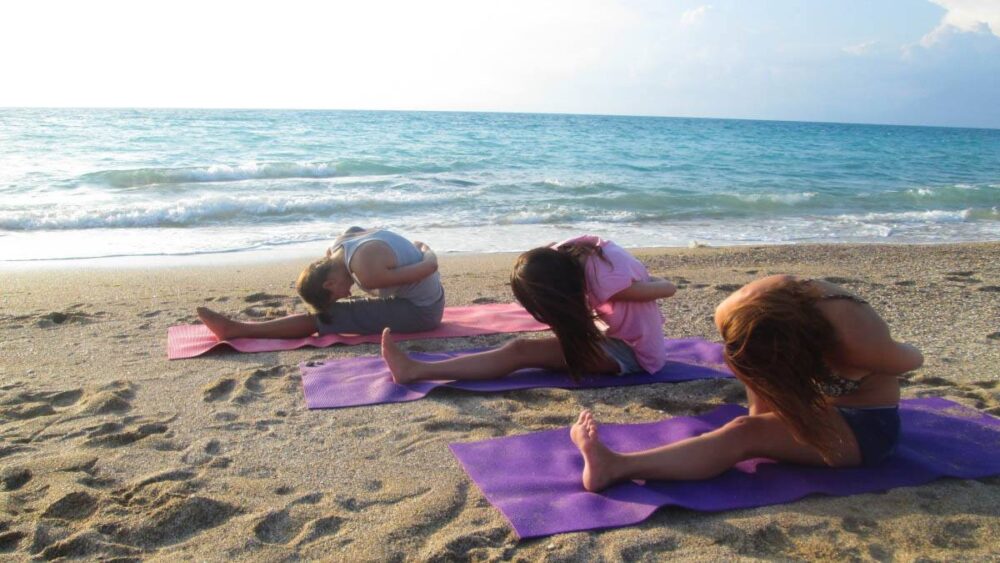 Join us for a 7 night summer beach yoga holiday in Corfu! Dominated by mountains, the island has a never ending expanse of rolling hills and blossoming trees, bursting with lush vegetation.
Offering a beautiful yet tranquil alternative to the bustling, cosmopolitan beach of Acharavi, Almyros is a peaceful paradise escape, perfect for those looking to take a relaxing break from the hustle and bustle of everyday life. We welcome couples; solo travellers and friends who'd like to combine their love of yoga with a sunshine holiday.
Located within the stunning Greek island of Corfu, our experienced and inspiring yoga teachers will challenge your mind and body, encouraging you to enhance your overall wellbeing through daily practice of yoga techniques.
The house is located right on the beach where you can spend your days chilling out in between the meals and yoga. The walk to the nearest town is about half an hour away, or an easy 10 minute cycle with the bikes we provide for free. Book this retreat!.
Retreat dates: Open 10 months of the year.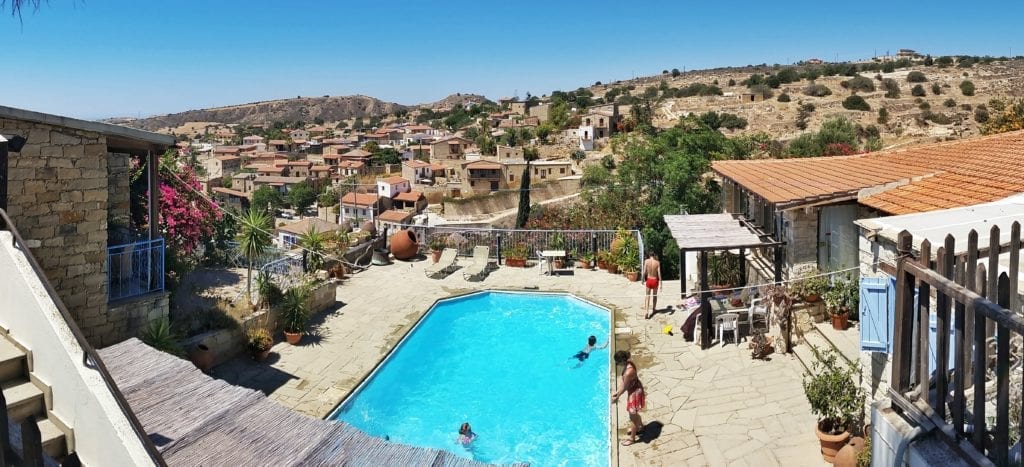 A fun-filled week with something to suit everyone, take the next step along your path of self-discovery through the practice of Hatha yoga, physical postures, breathing techniques, meditation and relaxation with our team of professional yoga teachers!
Relax and unwind in the comfort of one of Cyprus Villages tastefully restored traditional village houses far away from mass tourism. The houses and apartments are located in and around the village of Tochni.
Tochni is set in the country approx. 10 km from the beach and 30 km from Limassol. Spend your free time either reflecting quietly or take part in the varied activities on offer. Leave feeling renewed with a greatly enhanced sense of well-being and positivity.
Individual coaching sessions are available for anyone who would like to experience a deeper mind-body rebalancing and release of physical, emotional or energetic blockages. Book this retreat!
Retreat dates: Open April – October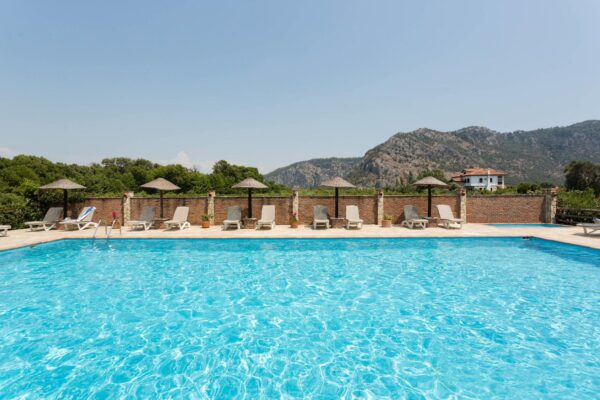 Come and join us for an exclusive Yoga & Pilates retreat in Dalyan, Turkey. Dalyan is an ideal destination for escaping from the stress of daily life. With the resorts natural surroundings, this retreat is the perfect place to re-energise yourself.
Discover the healing benefits of relaxation, meditation, and chanting in the tranquil part of Turkey. With the resorts natural surroundings, this retreat is the perfect place to reenergise yourself.
The town of Dalyan is located on the Turquoise coast in southern Turkey. Dalyan is well known thanks to its proximity to the famous Iztuzu Beach where the endangered Loggerhead Turtles (Caretta Caretta) lay their eggs, the beach and surrounding area is protected. The beach can be reached by minibus or by a relaxing boat ride on the Dalyan Canal. Book this retreat.
Retreat dates: 1st – 7th September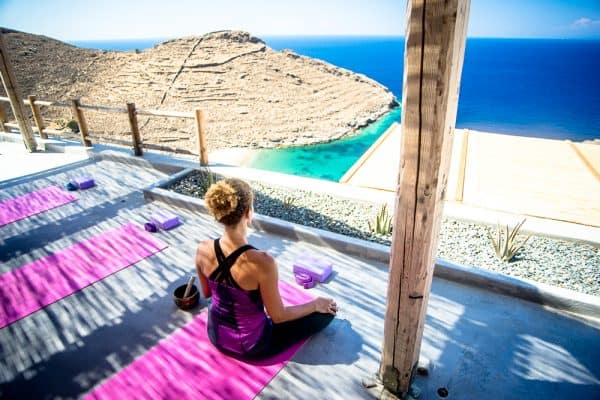 Join us for a transformative yoga retreat in Kynthos Island on the ancient and unspoiled seashores of Greece. Kythnos Island is a place where time passes a bit slower and you can barely distinguish between what is design and what is nature.
It is known for its magnificent 100 km coastline of sand and pebble bays. Just a short boat ride from Athens, it is surprising how this island has evaded mass tourism. Kythnos truly is Cyclades' hidden gem.
Practicing yoga in an open studio with a view over the Aegean Sea is one of the most beautiful experiences. Enjoy the benefits of Ashtanga and Vinyasa Flow Yoga in the mornings. Take pleasure in yin yoga, restorative yoga or workshop-style classes in the afternoon while watching the magical sunset. Feel energised, nourished and centred.
Spend your free time exactly as you like. Delight yourself with a massage, swim in the infinity pool, sunbathe on the near-by beach or visit the thermal waters with their therapeutic properties. Book this retreat.
♥ Book retreats in Greece, Cyprus and Turkey
Retreat dates: 14 – 21 September, 25 September – 2 October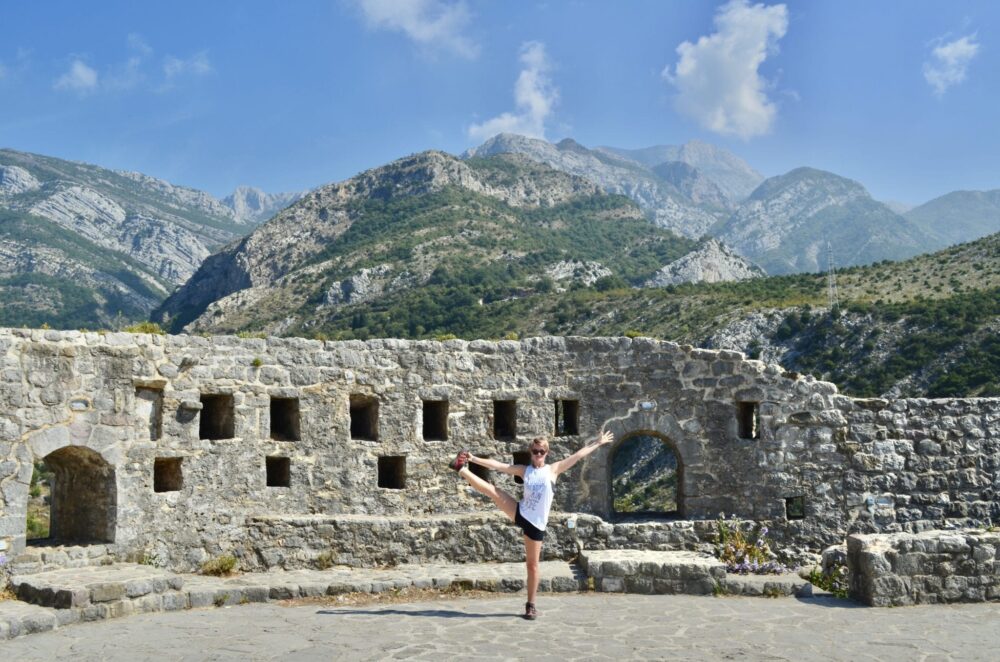 If you are a lover of the great outdoors then this hiking and yoga holiday in Montenegro is for you. We have planned a week to showcase all that this untouched area of the world has to offer!.
You can expect a relaxed yet exhilarating itinerary, with breathtaking hikes, water sports, boat excursions, beautiful day trips and more, with three hours of yoga per day.
We are based in a beautifully renovated olive mill 10 minutes from the spectacular coast, a short walk from the traditional old town and with its cosy restaurants and shops, so if you choose to have a day to relax by yourself, this is fine, too!
If you haven't visited Montenegro before, you are absolutely in for a treat. Unlike its neighbour Croatia, Montenegro is relatively untouched by tourism but shares the same stunning coastline, scenery and friendly people, we have planned a week for you exploring all that Montenegro has to offer!
Montenegro is half the size of Wales, but in a relatively small area you will be lucky to find an incredible coastline with unspoilt beaches, clear lakes in the national parks for wild swimming, rivers fit for kayaking, and mountains that are begging to be conquered. We can arrange day tours, hiking, cycling and more for you so that you can take in all there is of this incredible country. Book this retreat!.
♥ Book retreats in Croatia and Montenegro
Retreat dates: open all year round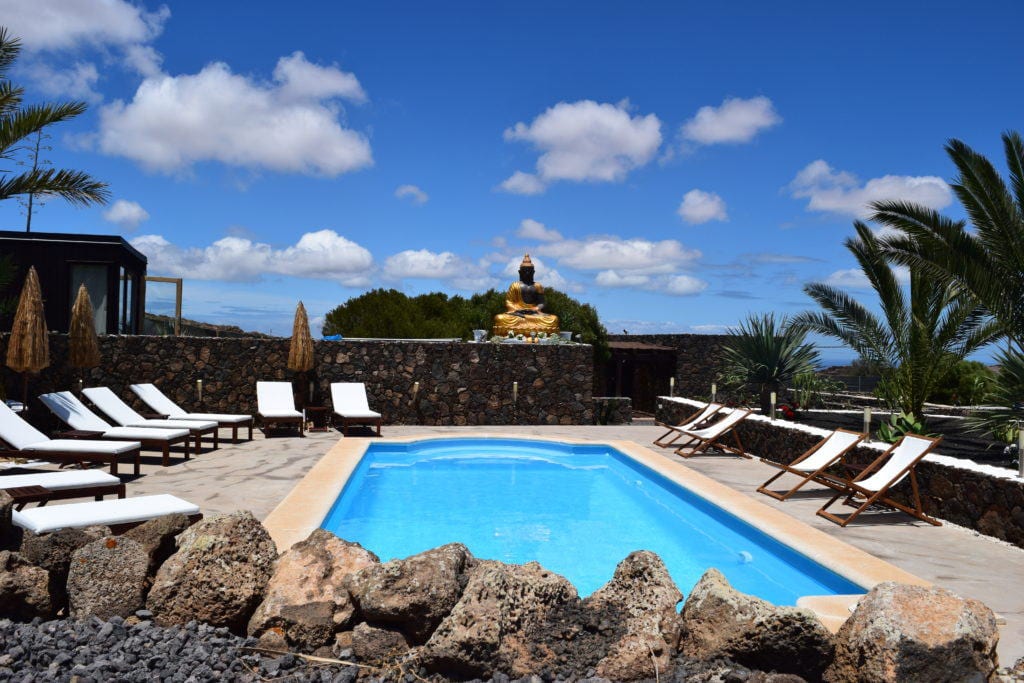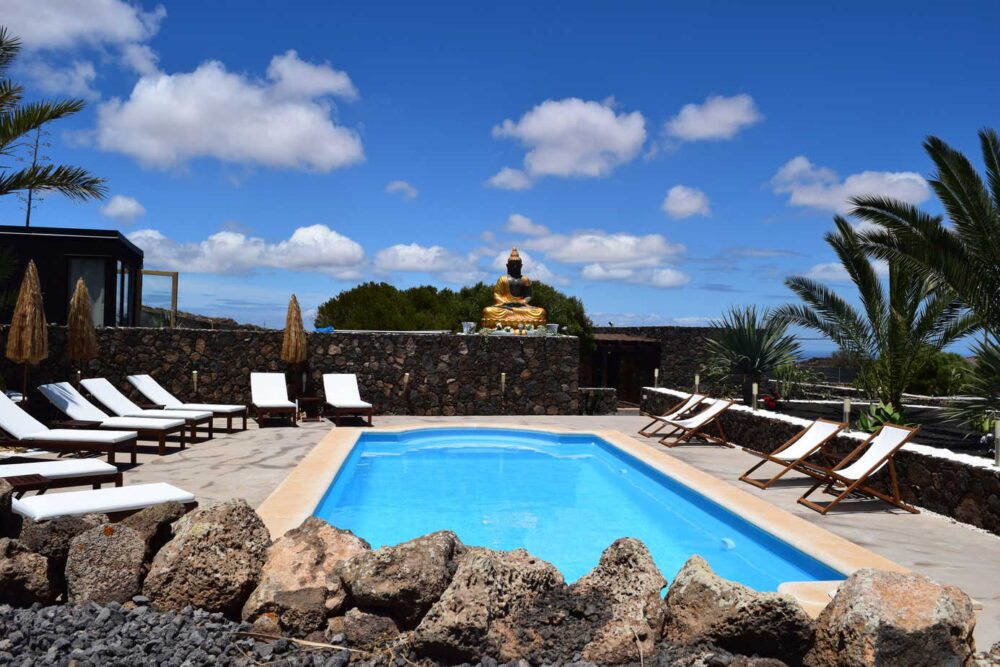 Join us year round at our Surya retreat, on the sun-blessed island of Fuerteventura, with epic sand dunes rolling down into the turquoise ocean, breathtaking white-sand beaches and dramatic volcanic sunsets. More than just a holiday, we are here to support you in your wellbeing journey, making you feel at ease from the moment you arrive.
Relax and revitalise at one of Europe's leading yoga and pilates retreats in the Canary Islands, Spain. Stretch and strengthen your body and mind and bring yourself back into balance with a unique blend of yoga, pilates and meditation. Enjoy mouthwatering vegetarian meals, holistic massages and stunning sunsets over the volcanoes.
Our seven night yoga and Pilates retreats running every week from Saturday to Saturday are designed to help reduce stress, improve fitness and vitality and most importantly take time for you. Perfect for all levels from beginner to advanced practitioners, we are here to support you and your goals every step of the way. Book this retreat!
Retreat dates: Open throughout the year
These specially designed Yoga and Cultural Retreats at Suryalila enable you to enjoy the best of this beautiful and culturally rich area of Spain, in a relaxed and warm environment.
Suryalila is a composite of two Sanskrit words. Surya refers to the ancient sun god and lila means cosmic play (of the gods).
Together the words mean "Cosmic Play of the Sun". Suryalila is a fabulous yoga retreat centre located on the site of an ancient olive oil factory in the heart of Andalusia, Spain. The renovated Spanish Pension and olive plantation overlook rolling hills covered in shimmering fields of wheat and golden sunflowers.
The week is designed in such a way that you will get plenty of Yoga and time to relax whilst experiencing authentic and culturally rich excursions to the fascinating cities of Seville, Ronda, Jerez and Arcos de la Frontera. Book this retreat!
Retreat dates: 19th – 24th September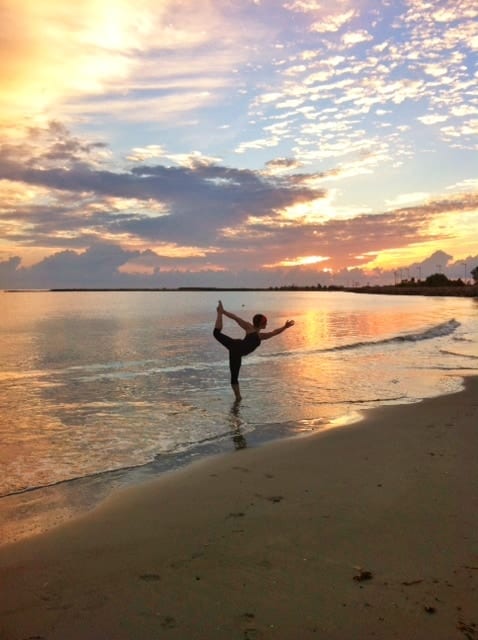 Join us for our five night Yoga and Pilates retreat by the sea and immerse yourself in gorgeous sunshine, big open blue skies, fresh sea air, beach time and feast on delicious healthy food.
Plus, super experienced yoga and pilates teachers will help you open, lengthen, quieten and strengthen your body with two classes a day with time in between to explore this stunningly beautiful area with the optional biking, hiking, horse trekking or simply relax by the pool with a great book and soak up the sun's rays.
Based at a 300 year old olive farm – now a 4* country house hotel – set in acres of orange and olive groves near the sea. This peaceful setting is the perfect base to get away from your normal routine and get a fresh perspective on life.
Whether you're a keen beginner or have a regular yoga or Pilates practice, this retreat will meet you where you are with small groups of 12 and classes for beginners and intermediates/advanced plus workshops to help progress and deepen your practice.
There'll be plenty of opportunity to get outside and be in nature too with a guided hike, bike ride, horse trek, visits to the beach, take part in a Spanish cookery workshop, rest by the pool or enjoy pampering therapies.
And don't worry, these retreats are super relaxed. So if there is a morning where you want to sleep in, please do. If there's an afternoon you would stay longer by the pool and skip class, that's ok! Whatever you feel you need, please do. Book this retreat!
Retreat dates: 9th – 16th June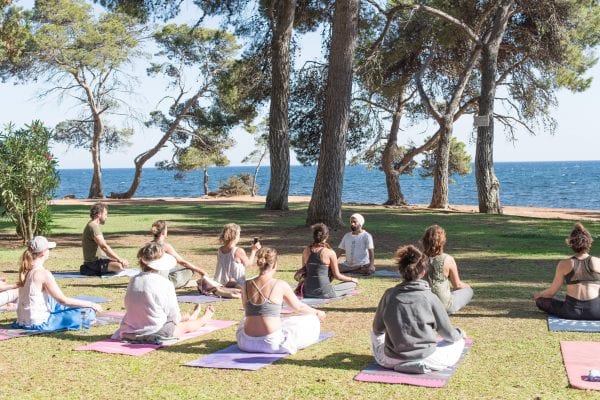 A transformational week in June that will take your yoga to new heights. This is beyond a teacher training. Delve deeper into your yogic journey with Swarmi Shiva Shankar who is back to Ibiza for a second year running after the success of his first retreat in Ibiza last year.
Taking residence at one of Ibiza's most beautiful finca's on the north of the island, The House of Om is proud to host the return of Swarmi Shiva Shankar to lead a week's yoga and meditation retreat that will offer you the opportunity to deepen your practice in the most peaceful surroundings; with twice-daily yoga and meditation classes led by Shivaji and House of Om founder, Vicky Godfrey.
Ibiza is one of the most magical places in the world and is simply enchanting and at its best in June. The beaches are phenomenal, the water is warm and the island is still peaceful as it builds to the busy summer months. Our sanctuary, is a beautiful 17th Century finca in the Ibizan country side near the beautiful villa of San Carlos Village
It is the perfect base for you to press pause, unwind and let go. We would also encourage a digital detox, while surrounded by the beautiful nature that surrounds Casa Shakti.
Nestled in country lanes on the north of the island, Casa Shakti has a yogi heart of its own. With its yoga deck, pool and terrace, vegetable gardens, dogs, cat and horses, wonderful energy and equally wonderful people abound. It's the perfect place for The House of Om to host this very special annual retreat.
We will spend an evening meditation at Es Vedra watching the sun go down. Es Vedra is one of the third most magnetic spots in the world (After the Bermuda triangle). Come and feels its energy as you we meditate being led by Shri Shiva Shankar. Book this retreat.
Dates: open all year round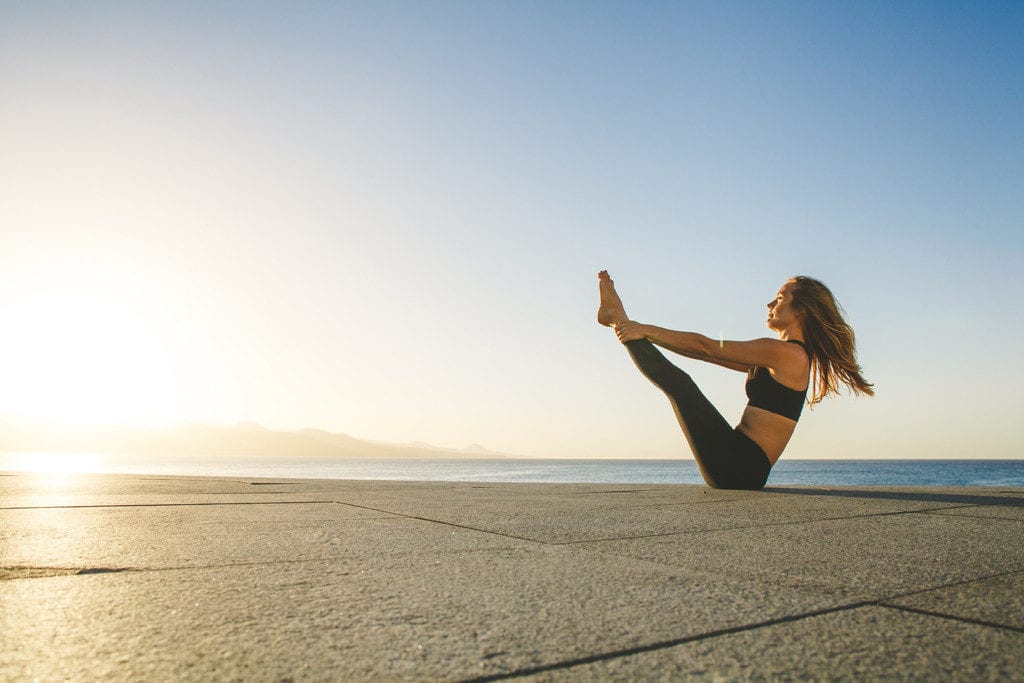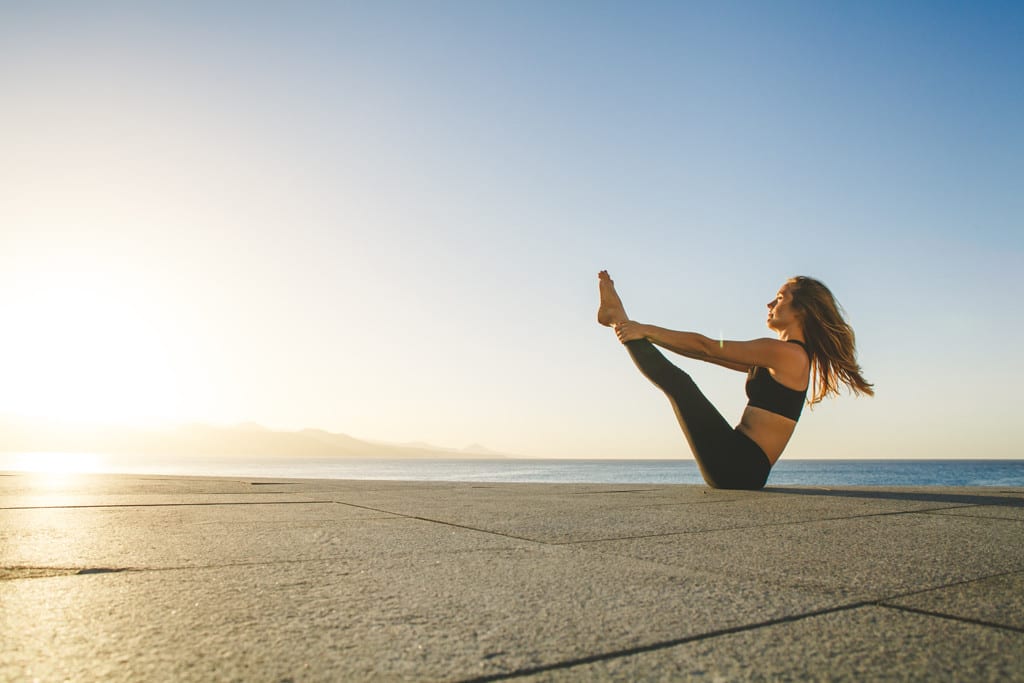 Our yoga holidays are located in Las Palmas de Gran Canaria (Spain), a place known for its all year long summer. We want to give you the opportunity to let yoga be your daily companion, merge into the Canarian lifestyle, meet new people, connect to nature and have a time for yourself. An invitation to leave your "musts" behind and just live your holidays as you please.
We want to give you what we love, so we offer you daily yoga classes and all sort of activities to discover Gran Canaria, experience something new or simply relax and chill. Your non yogi partner will also have its place and you will be able to enjoy both your yoga practice and the pleasure of sharing. Because we believe that above all, the best way to be healthy is to be happy.
During the classes, you will always be encouraged to listen to your body and let it be your guide. We will suggest you all sorts of modifications that will help you to build up your own practice and deepen into it.
Classes will naturally change from one yoga style to other (Vinyasa flow, Hatha, Yin, Kundalini) depending of the time of the day and the energy of the group. All our teachers are qualified by the Yoga Alliance and have wide experience in other fields (reiki, alternative therapies, art, dance, meditation). Indoor and outdoor yoga practices will be combined. Book this retreat!
♥ Book retreats in Spain, Canary and Balearic Islands
Give yourself a well deserved break and join us on our UK Summer Yoga wellness retreat in Oxfordshire where you can unwind, relax, and cleanse body and mind.
Stay in our gorgeous manor house and enjoy the peace that the meditation practices bring to you during the silent walk and in the yoga classes, and feel the body loosen and open up with the asana practices.
Situated alongside one of the Oxfordshire canal routes, Thrupp is a pretty and thriving village. If you are feeling adventurous take a canoe and paddle down the canal or hire a canal boat for the afternoon!
Explore the local surroundings and enjoy being in the countryside away from the frenetic pace of life in your day to day. Enjoy a massage from one of our expert in-house therapists or take time to rest and just be.
Revive in the morning with energising yoga in our beautiful yoga space and the day is yours to unwind in the grounds or explore and even take out a canoe! Evening yoga can be outside on the lawn to the dusk light. Book this retreat.
Retreat dates: 12 – 14 July, 16 – 18 August
♥ Book retreats in the UK
Dates: open April to October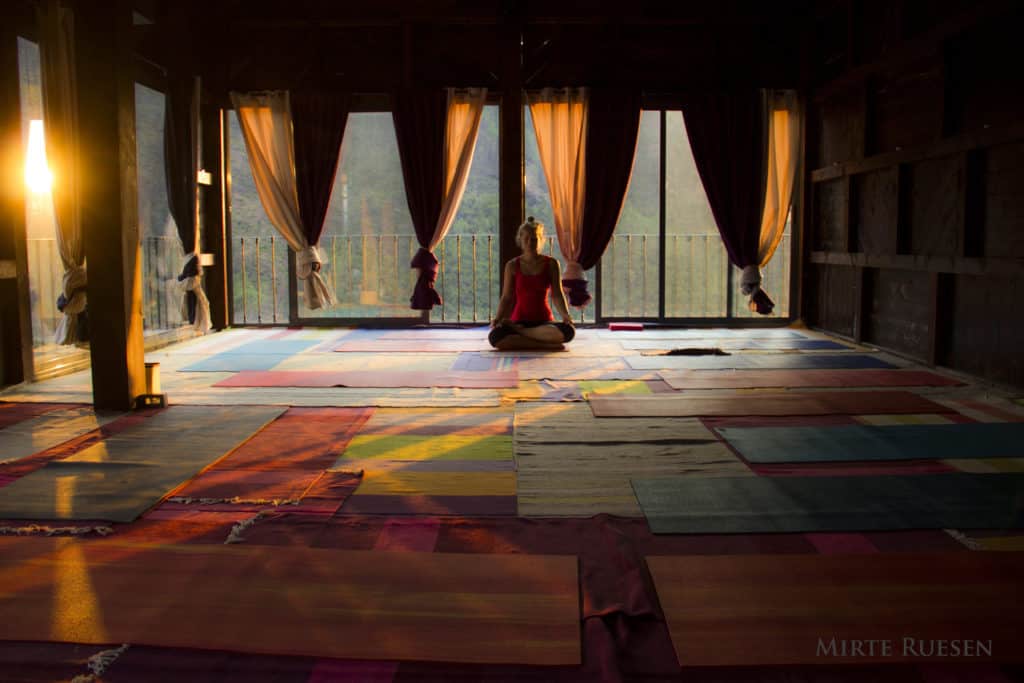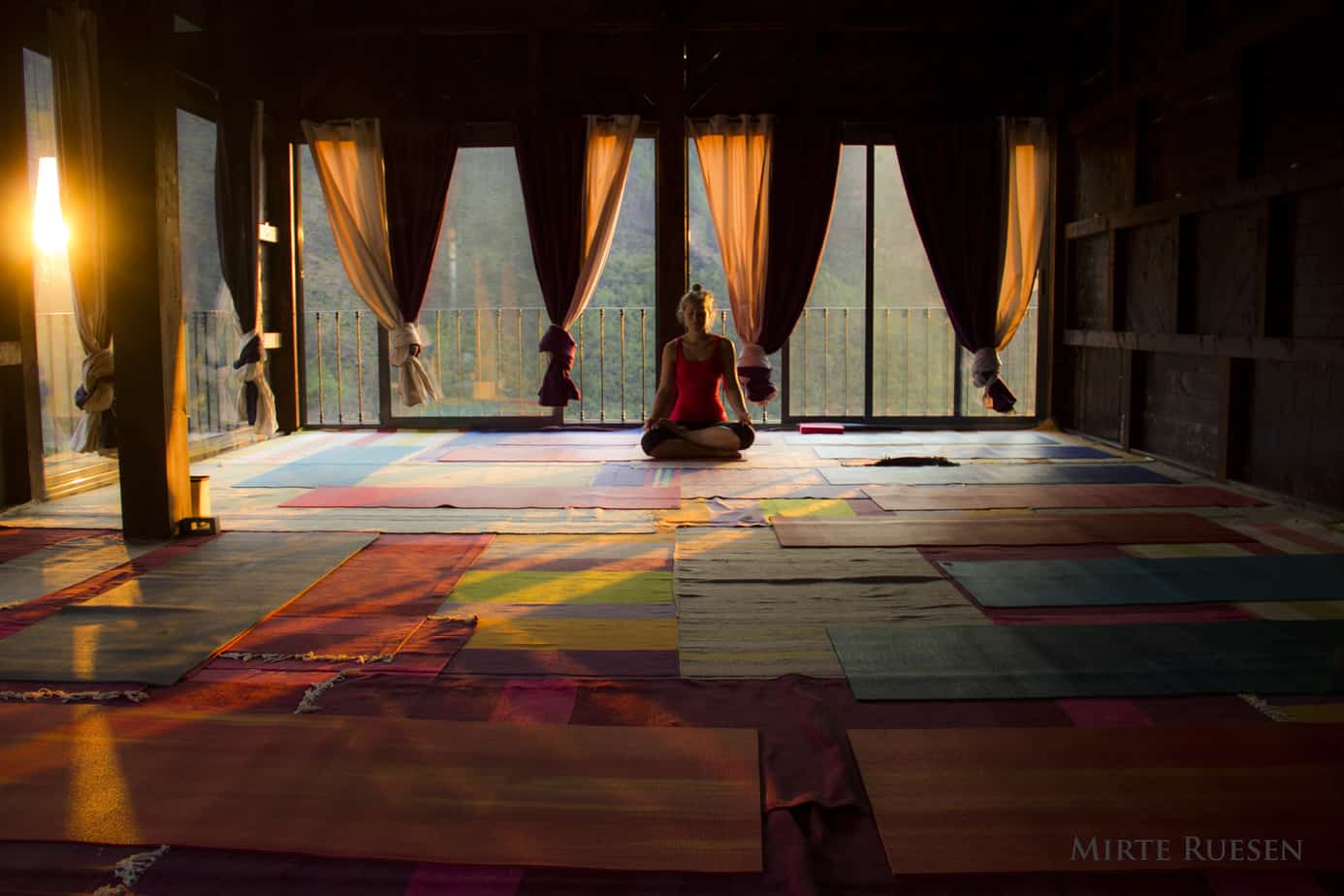 Vale de Moses is a family run yoga retreat in the heart of the Portuguese mountains. Spend a week or more practicing yoga, receiving massage and acupuncture treatments, walking in forests, swimming in natural river pools and eating delicious nutritious food. Stay in one of the beautifully restored stone cottages, Soulpads or in a Tipi.  Our retreat home is perfect for those in need of a break, rest and relaxation.
We are surrounded by nature and forests, peace and tranquility – the perfect ingredients to restore your body and mind. The combination of good food and sleep, clean mountain air and water, therapeutic massage and acupuncture, hill walking and river swimming, all create a highly restorative context in which to begin, or to deepen, your yoga practice.
Soulfully reconnect with our planet and with your own body. This warm invitation to deepen your love affair with yoga, is open for everyone, travelling alone or with friends, new to yoga or practicing for decades. Most of our retreats include morning and afternoon classes, a health consultation, massage/acupuncture treatment, 3 nourishing daily meals and a trip to the nearby Rio Zêzere. Book this retreat!
♥ Book retreats in Portugal
Having trouble choosing one of our budget friendly retreats? Email us at retreats@soulseedmedia.com and we will help you find and book your perfect retreat. Follow our travels on Instagram @soulseedtravel.