Spring and Easter are just around the corner and we will soon come out of hibernation from the cold and dark winter months. Let's look forward to the warmer weather, the changing bright colours of nature, the blooming flowers and longer days. Here's our round up of recommended Spring and Easter Retreats for the new season. Goodbye winter blues, hello spring happiness!
Easter Weekend Yoga and Wellness Retreat
Location: Norfolk, UK
Mood:  Revitalise with yoga, delicious food and invigorating walks
Dates:  19th – 22nd April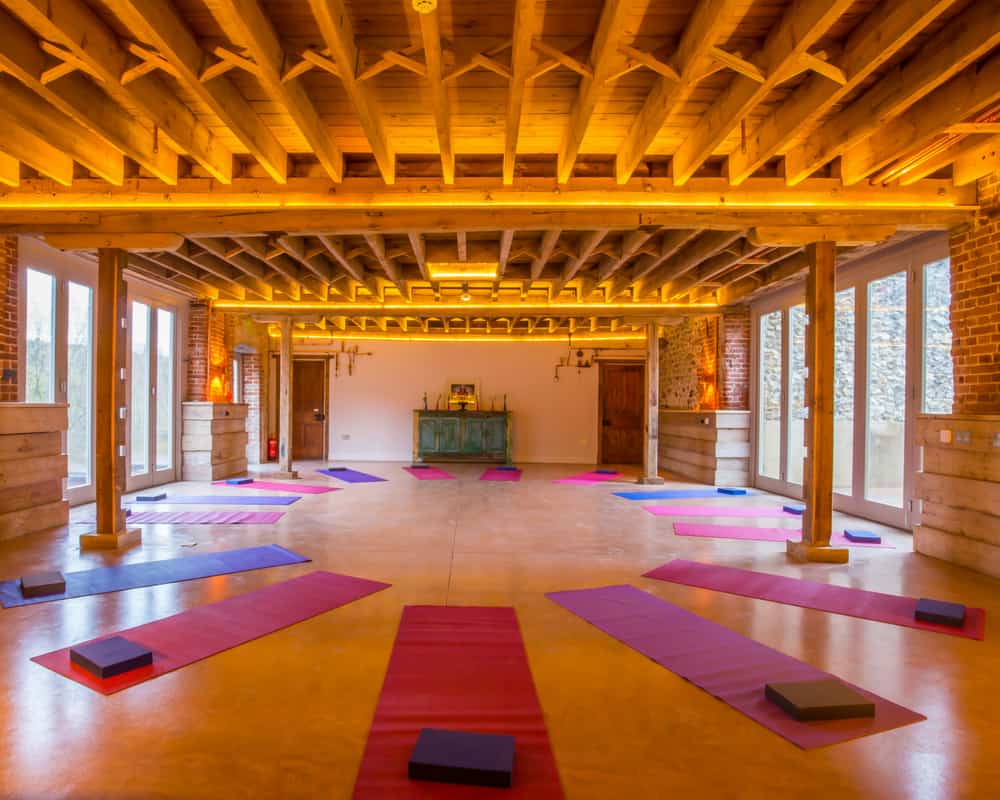 If you are not sure of your plans for Easter come and join us in Norfolk at our stunning venue and revitalise with yoga, delicious food and invigorating walks on our Easter weekend yoga retreat.
Our guests love joining us on our Easter yoga retreat in Norfolk. The spring equinox has been and the days are getting lighter which means that an optimism is in the air, new life is on the horizon and a new and abundant energy is blossoming.
Now is a great time to let go of the slower energy from winter that may have left you feeling stagnant and invigorate body and mind with playful yoga, a more dynamic practice to reflect the energy of spring and let go of the heaviness of winter to feel, after four days, lighter, brighter and a more energised you. Info and booking.
Bites Of Bliss – Yoga, Wellness & Plant-based Cooking Retreat
Location: Ibiza
Mood: An exclusive one-week culinary journey guided by vegan private chefs
Dates: 30th March – 5th April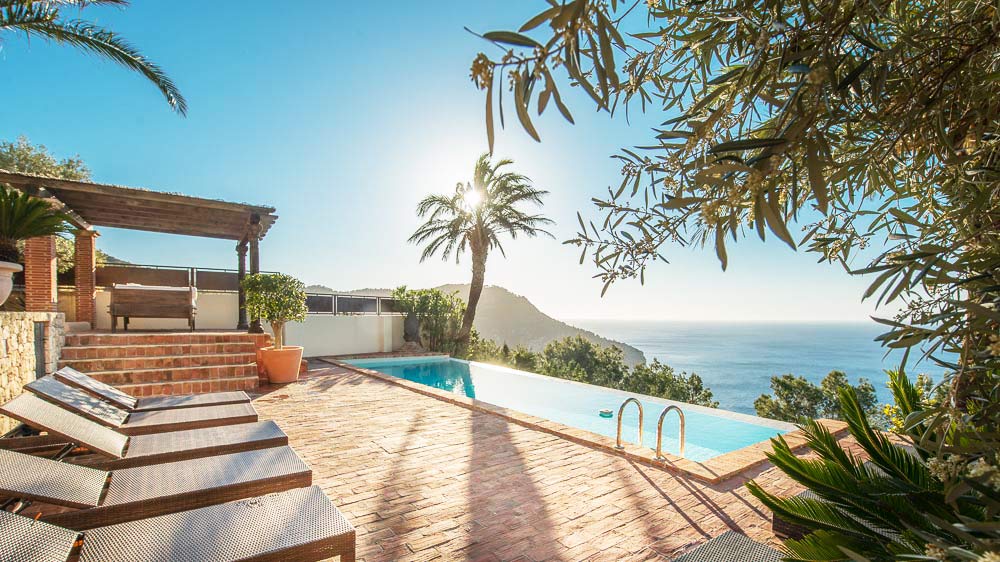 During a thoughtfully devised program filled with fun cooking classes and inspirational activities, you will learn how to practice mindfulness while preparing food, how to cultivate healthy eating habits, and merging joy with nourishment.
This experience will allow you to explore and enjoy a variety of recipes and flavours from around the world, while practicing and applying health supportive cooking techniques and learning the foundational basics of the plant-based cuisine.
Daily yoga and meditation practices included in the program, led by the amazing Veronica Prodis, ensure to leave you thriving, fresh and fully recharged.
Exclusive Face yoga classes held by teacher Diana Visan – official FYM teacher (certified by Fumiko Takatsu) and founder of Face Yoga Essentials – will teach you how to train your face muscles, keeping them young and toned. The benefits of FYM will also show on the skin and will impact your general appearance and overall wellbeing.
The week will also welcome you with countless moments to disconnect and relax. Let time and space be filled with abundance, joy and harmony. Sink deep into the spirit of the island. Experience nature and inner peace, while gaining strength to chase your goals and bright future. Info and booking.
Easter Yoga Surf & Walking Retreat
Location: Cornwall, UK
Mood: Stunning beaches, coastal walks and nourishing yoga
Dates: 19 – 22 April, 22 – 26 April, 19 – 26 April (3, 4 or 7 nights available)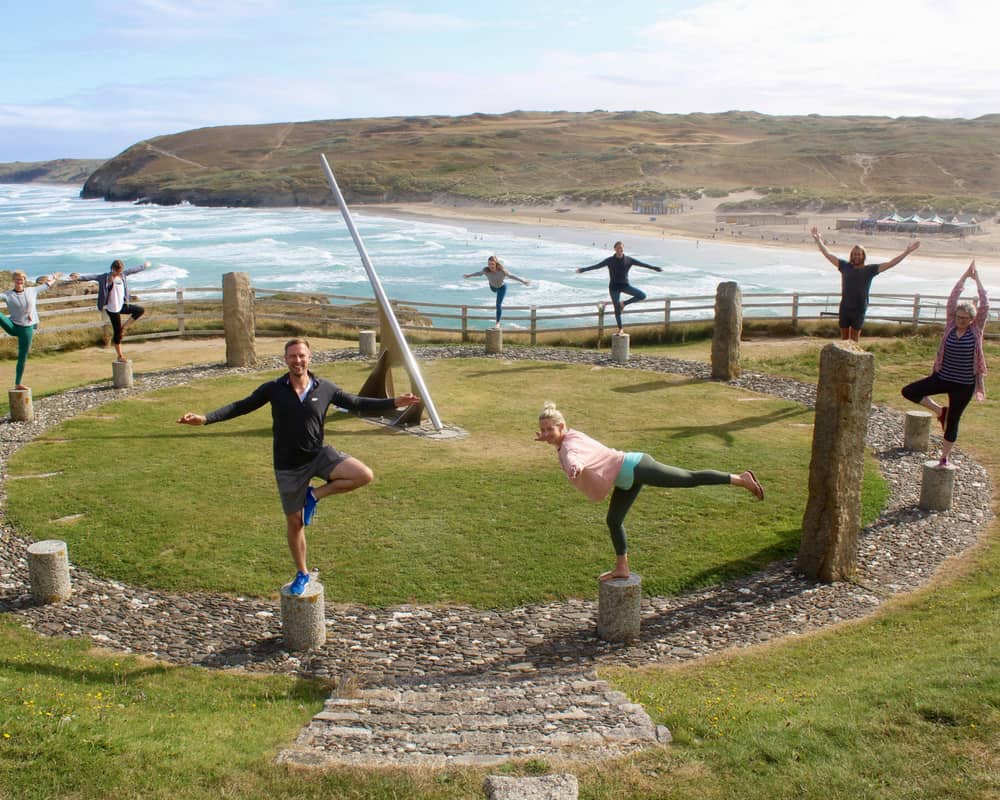 Join us for our yoga surf & walking retreat for 3, 4 or 7 nights this Easter. We have returned to Cornwall after a break, and we are so excited to share this adventure with you! We have relocated to the beautiful area of St Agnes. This area is known for its outstanding natural beauty and from the TV series Poldark, so imagine a dramatic coastline with crashing waves and stunning beaches.
Our Easter Cornwall yoga retreats are very popular. After a 30 minute silent meditation walk and a two hour morning practice you can enjoy relaxing at our gorgeous pad, soothe achy limbs in the outdoor hot tubs (yes we have two!), or venture out to the coastal walks or try something a little more adventurous; Surfing, coasteering, paddleboarding, kayaking to name a few of the activities we have on offer. Learn more about the walks from our doorstep or if surfing is your thing then see what yoga poses can help.
Stay for the weekend, the mid week or the whole week. Whether you are a surf pro, a yoga pro or a complete beginner at either, the combination of yoga with surfing will enhance your balance, concentration and flexibility to help you get up on the board and stay on!.
This yoga surf retreat Cornwall is suitable for anyone who is a complete novice or is an expert. If you prefer not to get in the water that is ok, this is also suited to people who prefer dry land and wish to enjoy the scenery. It's also suitable for all ages, shapes, and sizes. Info and booking.
Easter Yoga & Mediation Retreat
Location: Oxfordshire, UK
Mood: Be prepared to switch off, let go and give permission to yourself to totally relax
Dates: 30th March – 2nd April
On our Easter yoga and meditation retreat in Thrupp, Oxfordshire be prepared to switch off, let go and give permission to yourself to totally relax.
It is springtime and at this time of year, the canal comes alive with life after a dormant winter. Stay in our gorgeous manor house and enjoy the peace that the meditation practices bring to you during the silent walk and in the yoga classes, and feel the body loosen and open up with the asana practices, shedding the winter sluggishness in exchange for a more energised and lighter you.
Explore the local surroundings and enjoy being in the countryside away from the frenetic pace of life in your day today. Walk along the canals, into the surrounding countryside or hire a canoe and paddle instead! Enjoy a massage from one of our expert in-house therapists or take time to rest and just be.
This retreat is suitable for anyone who'd like a weekend away with meditation in each yoga class, wellness, and healthy food. You don't have to be practiced at meditation but be willing to sit for longer than 5 minutes. Beginners are welcome as well as all ages. Info & booking.
Yoga and Pilates Retreat by the Sea
Location: Altea, Spain
Mood: Immerse yourself in gorgeous sunshine, big open blue skies, fresh sea air, beach time and feast on delicious healthy food
Dates: 25 – 30 April & 19 – 24 September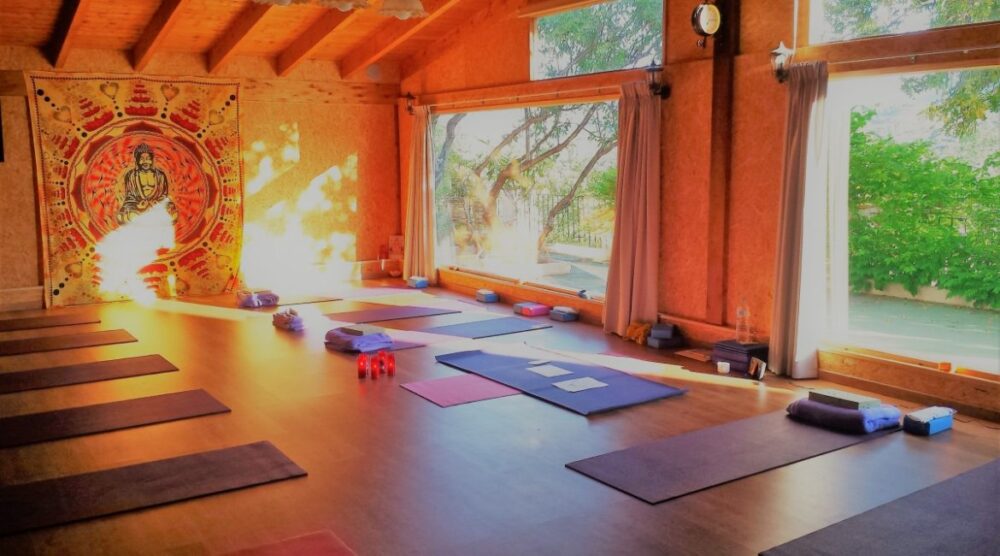 Join us for a 5 night Yoga and Pilates retreat by the sea and immerse yourself in gorgeous sunshine, big open blue skies, fresh sea air, beach time and feast on delicious healthy food. Plus, super experienced yoga and pilates teachers will help you open, lengthen, quieten and strengthen your body with two classes a day with time in between to explore this stunningly beautiful area with the optional biking, hiking, horse trekking or simply relax by the pool with a great book and soak up the sun's rays.
Based at a 300 year old olive farm – now a 4* country house hotel – set in acres of orange & olive groves near the sea. This peaceful setting is the perfect base to get away from your normal routine and get a fresh perspective on life.
Whether you're a keen beginner or have a regular yoga or Pilates practice, this retreat will meet you where you are with small groups of 12 and classes for beginners and intermediates/advanced plus workshops to help progress & deepen your practice. There'll be plenty of opportunity to get outside and be in nature too with a guided hike, bike ride, horse trek, visits to the beach, take part in a Spanish cookery workshop, rest by the pool or enjoy pampering therapies.
And don't worry, these retreats are super relaxed. So if there is a morning where you want to sleep in, please do. If there's an afternoon you would stay longer by the pool and skip class, that's ok! Whatever you feel you need, please do. Info & booking.
Surya Retreat – Rejuvenating Yoga and Pilates
Location: Fuerteventura, Canary Islands
Mood: Immerse yourself in gorgeous sunshine, big open blue skies, fresh sea air, beach time and feast on delicious healthy food
Dates: Open all year (Saturday to Saturday)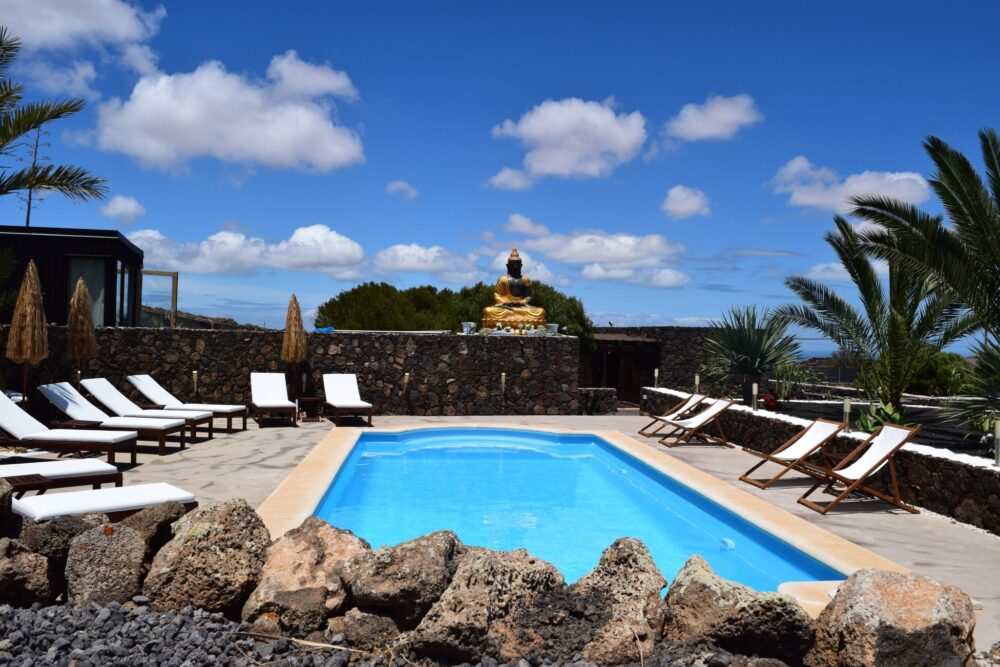 Join us year round at our Surya retreat, on the sun-blessed island of Fuerteventura, with epic sand dunes rolling down into the turquoise ocean, breathtaking white-sand beaches and dramatic volcanic sunsets.
More than just a holiday, we are here to support you in your wellbeing journey, making you feel at ease from the moment you arrive. Relax and revitalise at Surya, one of Europe's leading yoga and pilates retreats in the Canary Islands.
Stretch and strengthen your body and mind and bring yourself back into balance with a unique blend of yoga, pilates and meditation. Enjoy mouthwatering vegetarian meals, holistic massages and stunning sunsets over the volcanoes.
Our seven night Yoga and Pilates retreats run every week from Saturday to Saturday. They are designed to help reduce stress, improve fitness and vitality and most importantly take time for you. Perfect for all levels from beginner to advanced practitioners. Info & booking.
The Alchemist Meditation and Yoga Retreat
Location: Lefkada, Greece
Mood: This retreat is immerse and content rich, suitable for the student who is ready to form his her spiritual path.
Dates: 4th – 11th May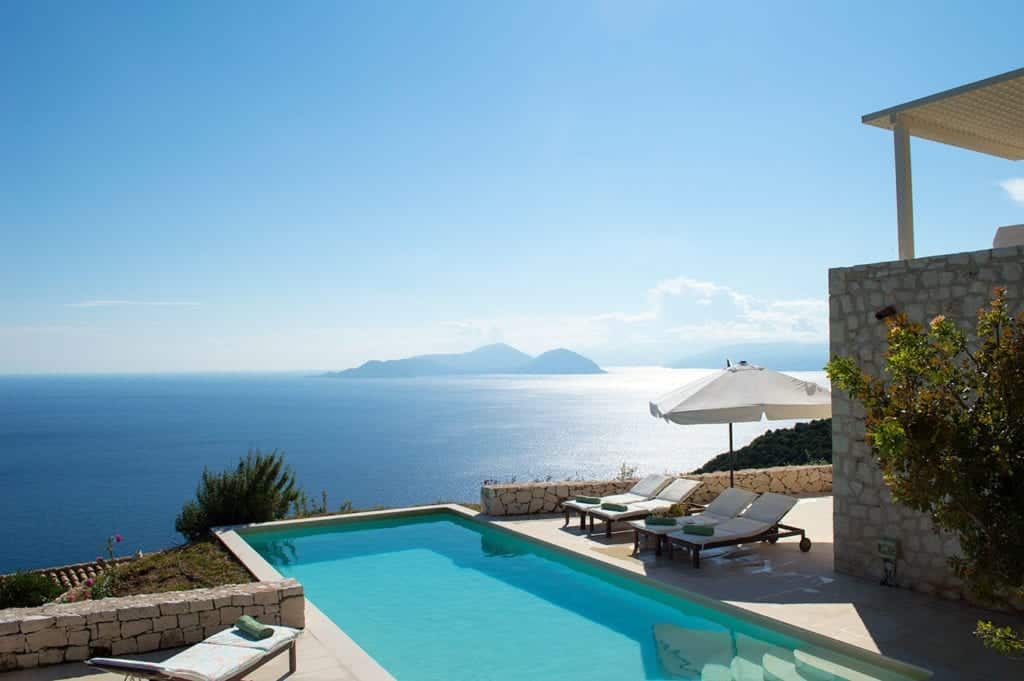 Join us for a beautiful and transformative Indian Yoga and Meditation experience in the scenic backdrop of Lefkada Islands, Greece. Learn to go inside through deep Buddhist meditation and classical yoga in order to release our blockages and undo the cycles of our past, while simultaneously applying this powerful knowledge in order to heal the body through tantra, ayurveda and reflexology practices.
Winner of the Luxury Travel Guide Awards 2017 for Asia and Australia region and Service Excellence by Tripadvisor this is an intensive spiritual experience, where with the back drop of pure nature you can learn to go inside, let go off the pain, the cycles of limitations and expand beyond your original self through simple direct work on and into the mind which the Yogis have practiced for thousands of years.
There are opportunities to work directly with the Zen master and seek Transcendental appointments and therapies from him during the retreat. Come, allow yourself the change you have always wanted, but did not know how to create.
Our luxurious back drop if the Urania Luxury Resorts, standing on top of a mountain overlooking the 7 Ionian Islands and the beautiful Ionian sea. Info & booking.
Relax & Revive 5 Day Retreat at a boutique hotel
Location: Algarve, Portugal
Mood: The perfect spa getaway experience just for you with your partner or a friend guaranteed to rejuvenate, relax and de-stress.
Dates: Open March – November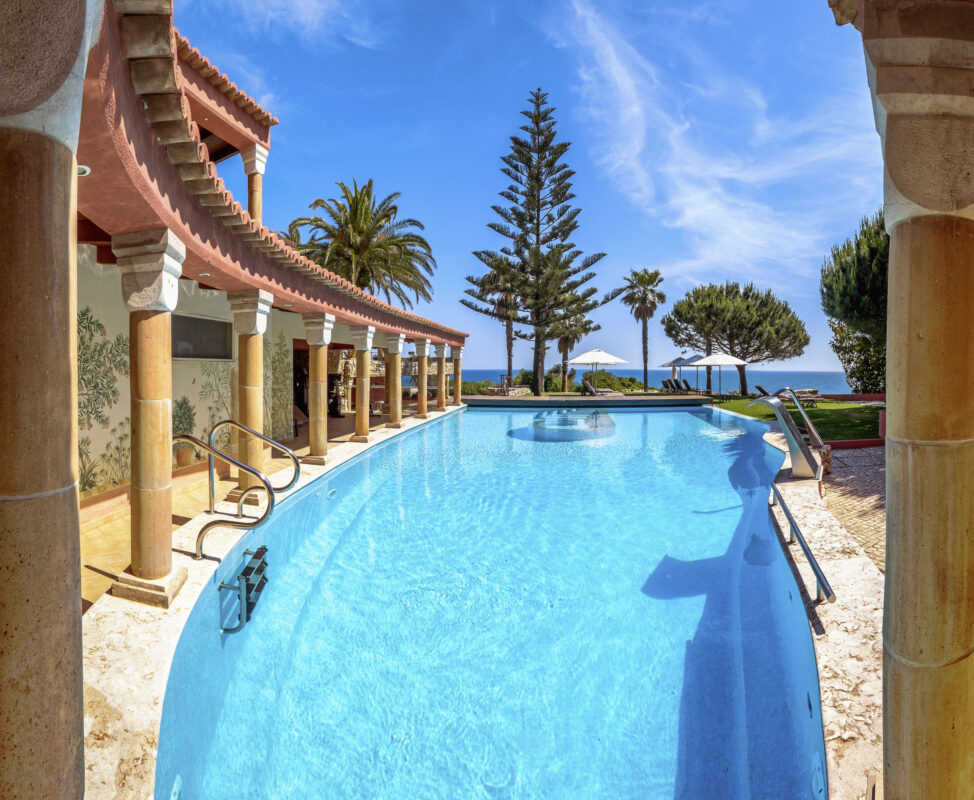 Escape everyday life and treat yourself to an indulgent retreat with maximum pampering and minimum stress. Boost your energy levels and establish new healthy habits with our selection of spa treatments and restaurant menu.
This Relax & Revive package includes five nights in a room with a beautiful sea or garden view, a welcome smoothie or juice on the hotel's panoramic terrace with stunning views of the sparkling ocean and endless sky, super-food breakfasts with dairy free alternatives, fresh fruit, vegetable juices and smoothies. A two course lunch is included on two days of this relaxing break, to be taken on days of your choice as well as one evening four course dinner with vegetarian, vegan and raw food options.
As part of the retreat you can enjoy four organic treatments in the hotel's Neal's Yard Remedies of Covent Garden London Spa the first overseas spa of its kind. This includes Indian Head Massage, Body Harmony Treatment, Relaxing Back Massage and a Facial. Morning yoga sessions are included every other day and you will also enjoy unlimited access to the wellness pool, sauna and steam room.
So relax and completely unwind with us, it will make a world of difference to your health and wellbeing and see you returning home completely renewed. Info & booking.
Luxury Spring Weekend Yoga Retreat
Location: Rome, Italy
Mood: Abandon yourself to the art of il dolce far niente – the sweet pursuit of doing nothing.
Dates: 11th – 14th May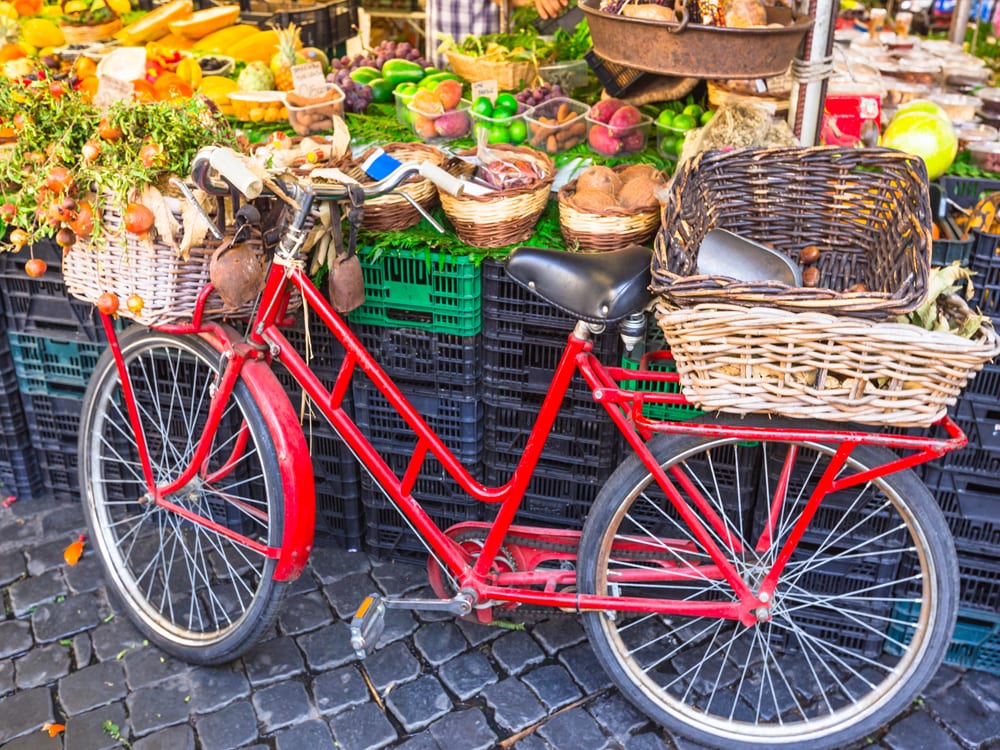 Join us in the 'Eternal City' for a luxurious weekend yoga retreat in Rome. Picture velvet nights and candy coloured vespas zipping down cobblestone streets. Imagine coins tossed in fountains and taste melting mint gelato under a glistening sun. Envision yourself leaning over the balustrade of ancient bridges and peering into tiny osterias tucked into fragrant alleyways.
Perhaps Rome is an eternity, and so we are drawn to the one place where we can abandon ourselves to the art of il dolce far niente – the sweet pursuit of doing nothing.
It evokes in us a desire, a dream and a smile. "Take the whole day!" Joe Bradley said, to which Princess Anne, Hepburn's character replied: "I could do all the things I've always wanted." Well we say, take a few days! In March prepare to be enamoured as we take you on the ultimate all-inclusive Roman Holiday!.
Across the Tiber river in the neighbourhood of Trastevere, we meet with vine covered palazzos and hidden vicolos transporting us to another time. Here, the storied past and lively present meet in a spirit that is distinctly Roman – uninhibited and bohemian. Originally, this 'rive gauche' quarter was home to artists and dreamers, making it the perfect backdrop for our Escape. Info & booking.
Yoga, Spa & Culture Retreat
Location: Provence, France
Mood: Immerse yourself in gorgeous sunshine, big open blue skies, fresh sea air, beach time and feast on delicious healthy food
Dates: 10th – 16th June

Get ready for our annual getaway in the south of France – this time with a new itinerary with daily yoga, walks, and food-focused activities throughout the week. From gourmet tastings, the famous Provencal rosé, and plenty of time to take in the gorgeous surroundings on our hikes past lavender, blue waters, and vineyards.
Bastide Avellanne is the ideal location to visit Provence. Situated only 30 minutes from the sea and from the Cote D'Azur between Cannes, St. Tropez and Hyeres. With its hundreds of kilometers of white beaches, rocky capes and wild bays, it is considered the most beautiful coastline of France – 300 kilometers of coast accompanying the Mediterranean Sea, white sandy beaches, a preserved landscape, protected islands and famous locations renowned worldwide.
It looks just as you see in postcards: fields of lavender, medieval villages, chateaux, markets full of colours where you can find local products and exotic spices, lively small towns with a slow way of life.
Day trips will allow guests to add arts, culture, adventure, and natural beauty to their retreat experience. Trips may include visits to small villages, large cities, outdoor activities, even a gorgeous spa day in a 5* countryside chateau where guests can swim, enjoy lunch, use the spa area and receive a relaxing treatment (included in the retreat).
You'll enjoy a true Provencal experience with the markets, food, culture, and sites. Our final day will be spent relaxing at a beautiful spa in the countryside with treatments, 5* service and lunch. Info & booking.
Yoga and Wellness Weekend Retreat
Location: Korcula, Croatia
Mood: Immerse yourself in gorgeous sunshine, big open blue skies, fresh sea air, beach time and feast on delicious healthy food
Dates:  April – September
Join the Joy of the Mediterranean for a relaxing, rejuvenating, and detoxing Yoga and wellness weekend retreat in Croatia. This is the perfect opportunity to refill and restore your energy under the Mediterranean sun surrounded by crystal blue seas, and bring your body and mind into balance with daily yoga classes, meditation and breathing exercises.
You will enjoy hikes through Korcula's lush and unspoiled wild fields, explore hidden bays of breathtaking beauty and experience an excursion to the magical natural park of island Mlijet, with its salt lakes, bicycle wine tour to the famous Croatian wine region on Peljesac and most of all to discover all the joys of Mediterranean and have a lot of fun in the process
The experienced team will provide you with personal services to ensure that your stay is comfortable, pleasurable, and ensuring that you will enjoy the most authentic sights, flavours and experiences of Croatia. Info & booking.
Should you prefer more than a weekend retreat in Croatia, they offer 7 day Seaside Yoga Holidays.
For the latest travel inspiration follow us on Instagram @soulseedtravel. Get in touch with our retreat advisors to help you find, discover and book your perfect retreat. Namaste!