Spring has arrived! Happy Spring Equinox. Let's welcome in the warmer weather, the blooming flowers and longer days. Here's our round up of recommended retreats for the new season. Goodbye winter blues!.
IBIZA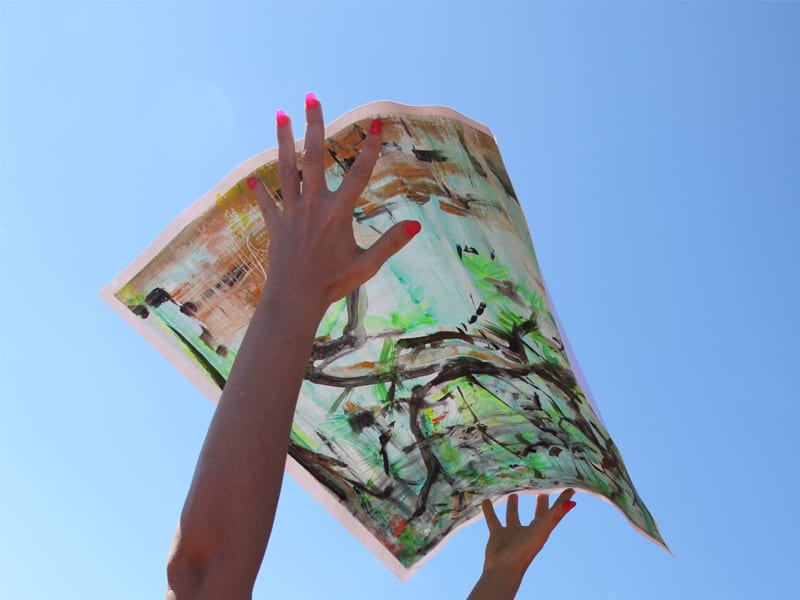 Roseline de Thelin is an interdisciplinary artist, creative coach and art therapist, long time resident in Ibiza where she runs her art studio since many years. Roseline's passion is to awaken people's artistic potentials, creativity, consciousness and connection to the environment. She facilitates Art retreats & Creative workshops that foster artistic investigation, self-discovery, self-awareness and personal innovation.
In this workshop Roseline combines mindfulness meditation and zen drawing with expressive painting on paper and on canvas, in the studio and outdoor in nature.
The program is aimed for adults interested in art, creativity & mindfulness. Creation times are designed to be inspiring for artists and non-artists alike, no special skills or experience are needed. This is an intimate group setting with a maximum of 5 participants.
Roseline's art studio is only 150m from Can Bueno It has been the cradle of many artistic projects and vibrates with creative energy. The studio is a 70 m2 luminous space with high ceilings and an outdoor country area, perfect for small group settings. Nature is the ultimate artist and the nature of Ibiza is raw, untamed and exquisitely beautiful. Guided by Roseline participants will explore hidden parts of this historic Mediterranean island and find inspiration in its pristine nature, clear waters, inspiring light and magical landscapes. Click through for full details and pricing.
Now is our time to wake up!! It is our time to reclaim the divine feminine, discover our power and decide to live a life on purpose. No more hiding away, no more listening to your own excuses, no more playing small – now is your time to be who you are born to be and step up and step out into the world being that amazing woman.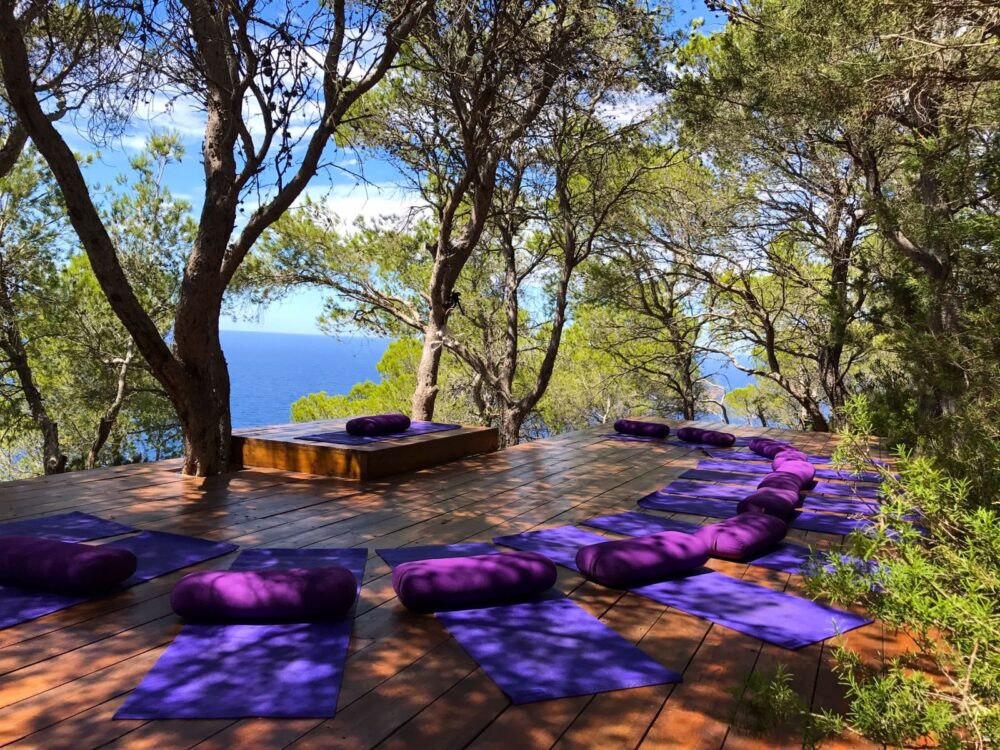 This is about diving deep into our spirituality, through our yoga and more…..and it is about showing up and being real. We are diving deep and we are grounded – no woo-woo, but intelligent and embodied feminine spirituality.
Maybe you read this and think…..yes this is me and you're ready to sign up. Maybe you are feeling disconnected and outwardly everything appears to be great but you have a sense that something is missing – or that there is something you need to release but don't know what it is. Then come along and join me, Allison, and just 12 other women as we combine boho luxury, with energising, playful, challenging and restorative yoga, depth coaching questions, relaxation, new connections, inspiring conversations and amazing food!.
This is the perfect retreat to connect to who you are and return feeling inspired, empowered and energised. Through our yoga practice, we will connect into various aspects of the shakti (divine feminine power) and integrate it in a way that is both unique to who we are and immediately useful and practical in every day life – whether you have a high powered career and need this to move to the next level, or if you are starting or growing your business, or nurturing your family and friends or most importantly, taking some precious time for self-care.
This retreat will run from Saturday to Friday and we will enjoy two delicious yoga practices most days with a beautiful energising practice in the morning before breakfast and a more restorative, nourishing practice in the evening as the sun goes down.
There will also be optional early morning meditation and evening yoga nidra to allow you to journey deeper into your soul, discover inner resources you didn't know you had and drift off into the most amazing deep sleep ever!. I am fortunate to have two very special yoga teachers in my life, Delamay Devi and Alessandra Pecorella, both Shiva Rea affiliate teachers and absolutely amazing human beings and teachers, as well as bringing the wisdom, practices and magic I have learned from these two, I will be bringing along my years of study and research into Depth Coaching and especially feminine archetypes. We will weave the magic together on this week. Expect transformation!. Click through for full details and pricing.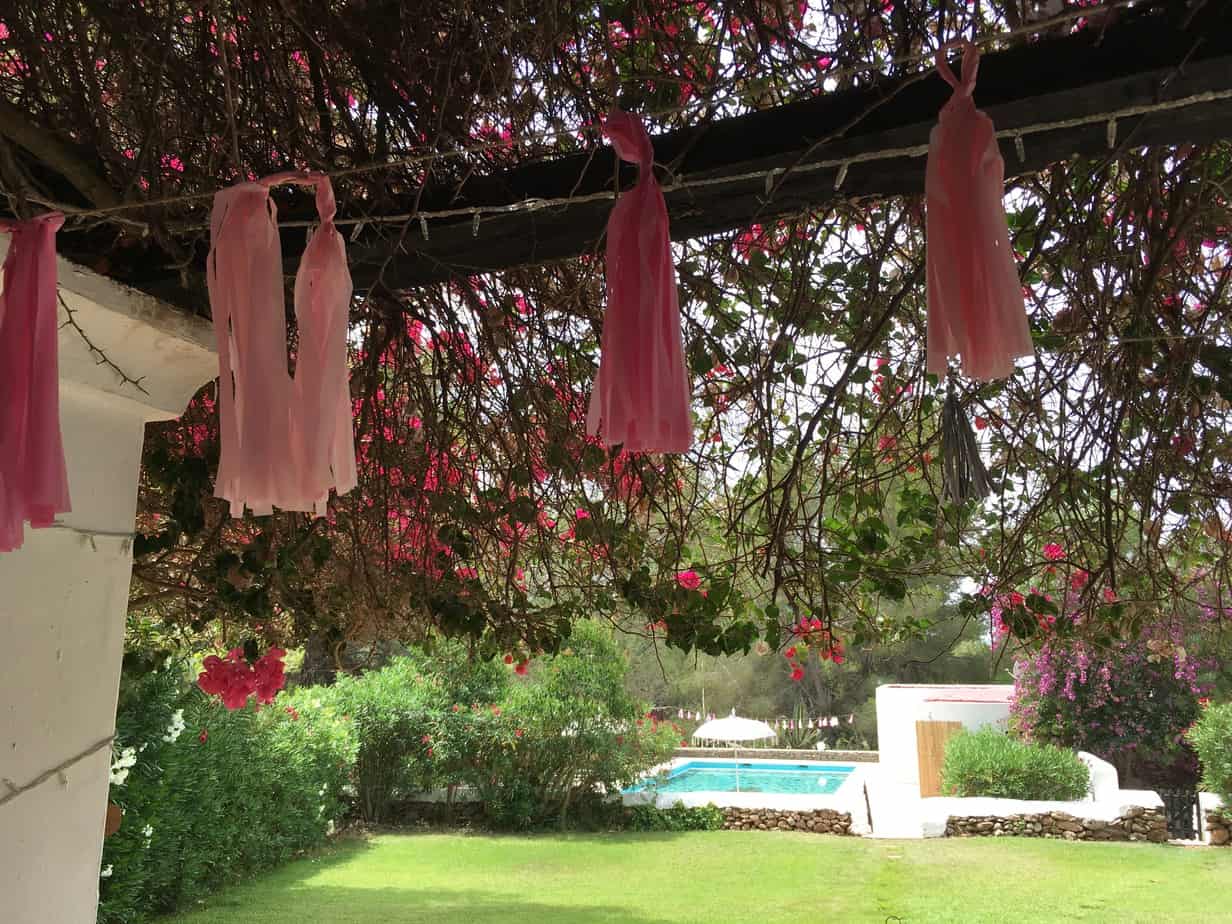 Join Yoga Trip Retreats for a wellness weekend during midsummer and the summer solstice, when the day is longest, magic happens and energies are strong.
Great yoga program, summer solstice celebration with sound bath and pampering. Plus lots of fun!. Some of our mornings start with (optional) brisk silent walk or jog to the seaside and back to get our energies flowing, followed by yoga practice.
Other mornings we flow straight into our pranayama, meditation and yoga practice after our supercharged power shot. Seasonal, delicious vegetarian brunch follows with time of to digest, lounge by our pool and relax. Afternoons we have workshops, endure for a hike in stunning Ibizan nature or soothe our bodies and minds with restorative or Yin yoga practice.
Dinners are long affairs here – often accompanied with laughter and lots of great stories. To celebrate the longest day of the year you will enjoy summer solstice rituals, and light hearted ceremony to enhance your wellbeing and positive powers. We will be taken for a sound healing journey at the retreat house's gardens, amazing natural spot to enjoy the therapeutic power of sound. To top the retreat off, you are going to be indulged in body or energy healing treatment of your choice. And our authentic Finnish sauna will be heated for a purifying sauna session. The retreat is accessible to all levels, including beginners.
All meals and full program is included. All you need to bring is a positive spirit and curious mind. Come and join us!. Click through for full details and pricing.
UK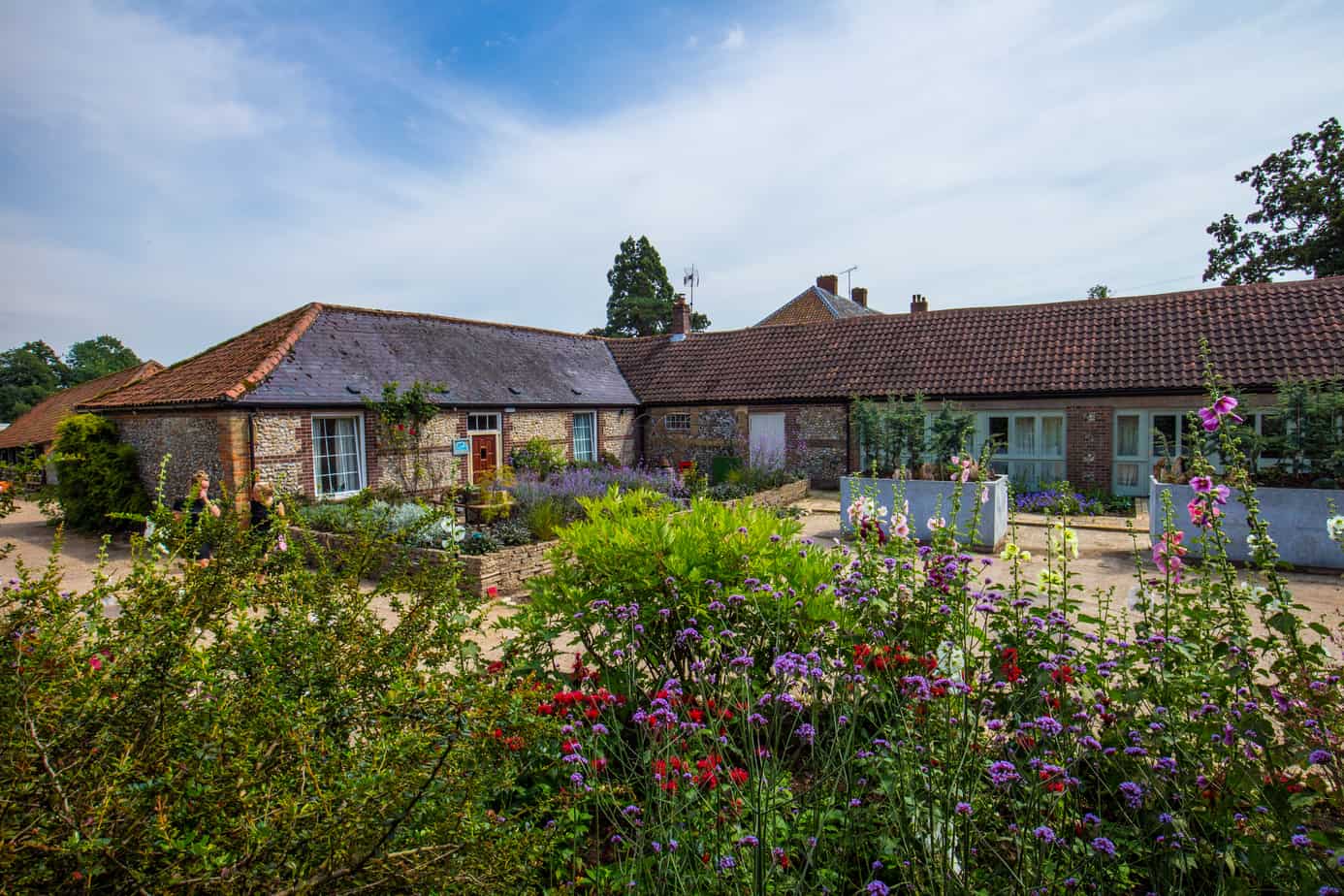 Join us for one of our Bank Holiday Yoga, Wellness and Meditation Retreats in Norfolk. Held at our stunning barn venue set in private grounds, with opportunities for wild lake swimming, exploring the Norfolk countryside, and experiencing all that Spring and Summer have to offer! Enjoy twice daily yoga, with a dynamic focus in the mornings and a restorative focus in the evenings, delicious home cooked vegetarian brunch, lunch and dinner, meditative practices, holistic treatments, guided walks and more. Holkham beach is nearby for those who would like a beach day in our free time! Leave feeling a lighter, brighter and a more energised you. This retreat is suitable for anyone who'd like a weekend away with wellness, healthy food and Yoga. Beginners are welcome as well as all ages.
Our Spring/Summer classes are really special, with natural light coming in to the purpose built, high ceiling yoga shala, you can really start to harness the energy and new beginnings.
After a bright and restful day walking in the abundant countryside or treating yourself to a holistic treatment, our restorative yoga sessions in the evening are the perfect opportunity to deeply relax and unwind. Bess will be teaching a slower class in the evenings, predominantly yin based, allowing you to find stillness and space, finishing off with an extended yoga nidra and savasana. Click through for full details and pricing.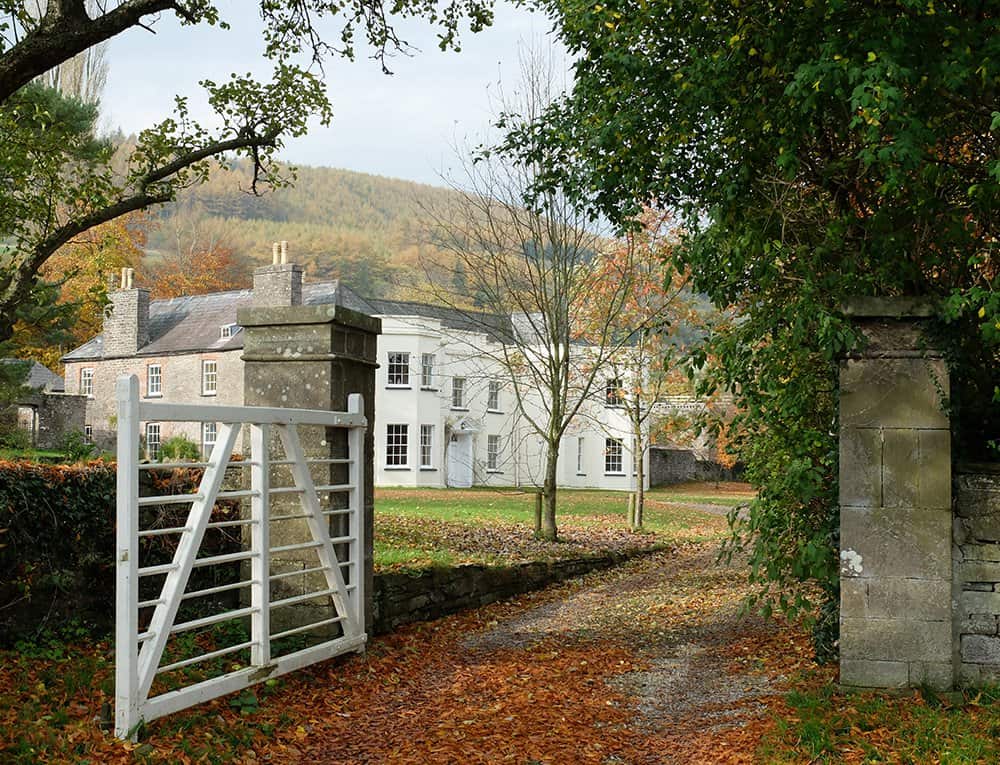 Join Adventureyogi for a special Easter hiking and yoga retreat weekend stay in a luxurious manor house. Experience our springtime adventure in Wales with our hiking and yoga retreat over Easter. A time for new beginnings after a winter of hibernation, feel yourself coming out of the darker days and feeling the infectious new energy of spring, by immersing yourself in a restorative and energising yoga practice and then immersing your self in breathtaking nature and scenery on the hike on Saturday afternoon, with experienced and qualified guides.
Explore some of the wonders of the Brecon Beacons National Park. On Sunday it's up to you to relax or be more active. Try canoeing, more hiking, biking or horse riding, or just relax with a soothing massage and enjoy the grounds and retreat.
Our Brecon accommodation is originally a Welsh long house dating back 600 hundred years. In the late 19th century the famousAdmiral Hamilton from the royal Navy used his substantial prize money to create a wonderful Georgian manor house. Since then the most recent family bought the house in the 1950's and it now has all the comforts of the 21st century but has kept its character from the past six hundred years. The venue sleeps 22 and is luxurious and spacious. Click through for full details and pricing.
On our Easter yoga and meditation retreat in Thrupp, Oxfordshire be prepared to switch off, let go and give permission to yourself to totally relax.
It is springtime and at this time of year, the canal comes alive with life after a dormant winter. Stay in our gorgeous manor house and enjoy the peace that the meditation practices bring to you during the silent walk and in the yoga classes, and feel the body loosen and open up with the asana practices, shedding the winter sluggishness in exchange for a more energised and lighter you.
Explore the local surroundings and enjoy being in the countryside away from the frenetic pace of life in your day today. Walk along the canals, into the surrounding countryside or hire a canoe and paddle instead! Enjoy a massage from one of our expert in-house therapists or take time to rest and just be.
This retreat is suitable for anyone who'd like a weekend away with meditation in each yoga class, wellness, and healthy food. You don't have to be practiced at meditation but be willing to sit for longer than 5 minutes. Beginners are welcome as well as all ages. Click through for full details and pricing.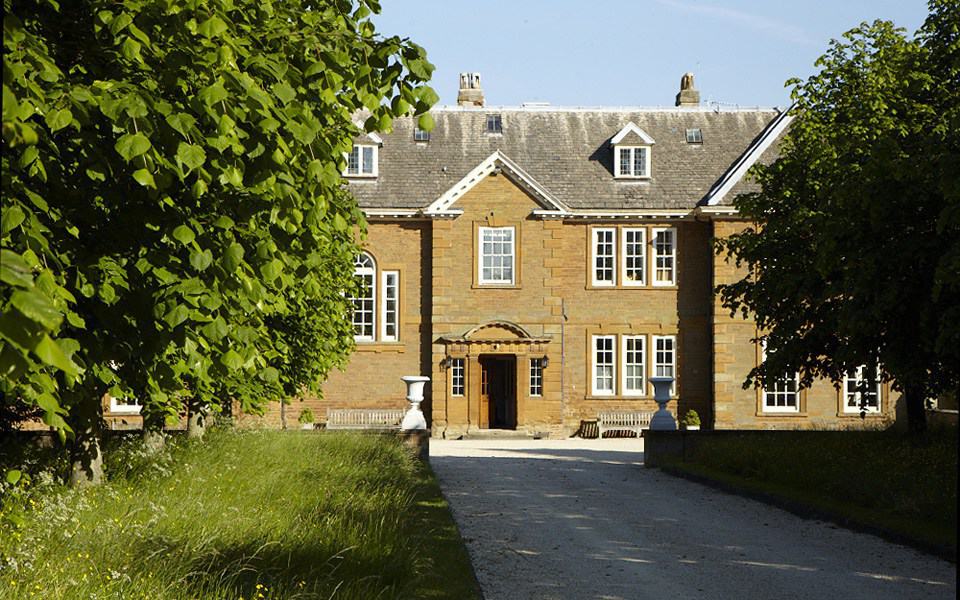 Join Adventureyogi for a weekend yoga retreat, designed for those with a foundational knowledge of yoga a chance who wish to progress and grow their yoga and spiritual practice.
We recognise that yoga is everywhere these days and so a lot of you have been practicing yoga for a while now. These retreats give you the chance to really go deep into your own practice if that is what you are looking for. Enjoy the same level classes so that you can progress together. Be challenged physically but also delve deeper into the yoga philosophy, be more playful and most importantly, give this time to yourself to nurture and re-energise.
You will receive support in challenging yourself to deepen into more advanced asanas, play with creative flow sequences, delve further into yoga philosophy and connect to yourself more fully with pranayama and meditation.
This retreat is suitable for anyone who has been practicing yoga for a while and has a knowledge of the asana and is competent in them. It is also for those who'd like a weekend away with wellness and healthy food. Click through for full details and pricing.
SPAIN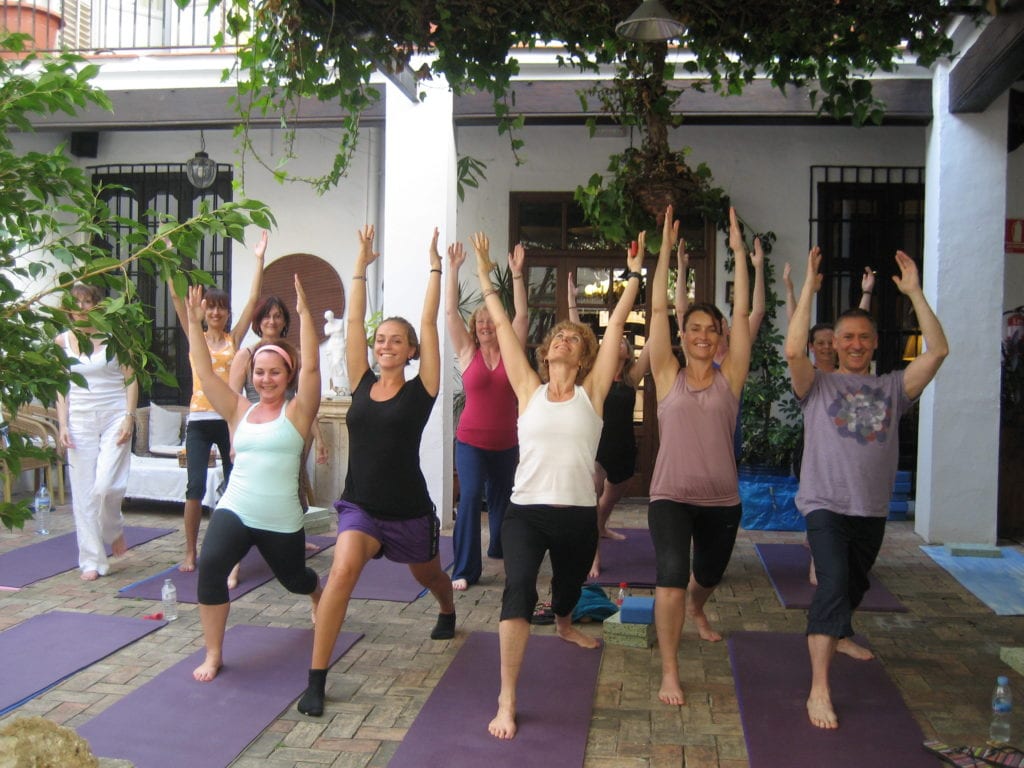 Join Yoga Breaks Spain for a 5 night Yoga and Pilates retreat by the sea and immerse yourself in gorgeous sunshine, big open blue skies, fresh sea air, beach time and feast on delicious healthy food. Plus, super experienced yoga and pilates teachers will help you open, lengthen, quieten and strengthen your body with two classes a day with time in between to explore this stunningly beautiful area with the optional biking, hiking, horse trekking or simply relax by the pool with a great book and soak up the sun's rays.
Based at a 300 year old olive farm – now a 4* country house hotel – set in acres of orange & olive groves near the sea. This peaceful setting is the perfect base to get away from your normal routine and get a fresh perspective on life.
Whether you're a keen beginner or have a regular yoga or Pilates practice, this retreat will meet you where you are with small groups of 12 and classes for beginners and intermediates/advanced plus workshops to help progress & deepen your practice. There'll be plenty of opportunity to get outside and be in nature too with a guided hike, bike ride, horse trek, visits to the beach, take part in a Spanish cookery workshop, rest by the pool or enjoy pampering therapies.
And don't worry, these retreats are super relaxed. So if there is a morning where you want to sleep in, please do. If there's an afternoon you would stay longer by the pool and skip class, that's ok! Whatever you feel you need, please do. Click through for full details and pricing.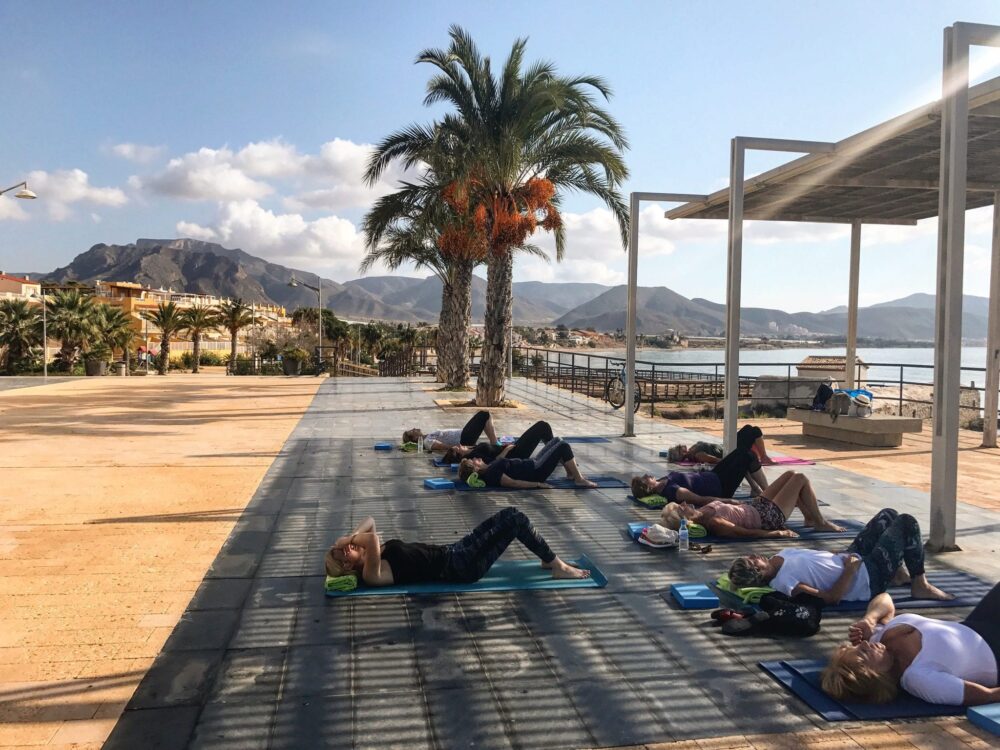 Costacalida Spanish invites you to this yoga retreat with Spanish learning and Pilates classes in Murcia, Spain. This holiday will be held in spring and autumn when the weather can be glorious. Your holiday will include yoga practices in a beautiful studio overlooking the sea, relaxed informal morning Spanish lessons, Pilates classes, historical visits, guided excursions so you can learn about the area, wine tasting, cycle rides, activities and much more. Of course all activities are optional. If you prefer to relax in the apartment or have time at the beach, the choice is yours. Join Costacalida Spanish for a holiday in the beautiful Bay of Mazarrón for a totally bespoke holiday and a chance to explore this undiscovered unspoiled corner of Spain.
We understand that you/your partner/a friend may not want to participate in the Spanish lessons, Pilates classes, Yoga and/or the cultural activities. We will make sure that you have a fabulous time too. The area is steeped in history from prehistoric times to Phoenician, Roman and with many places of interest and excavated sites. A visit to Cartagena is a must to see the roman amphitheatre and excavations and the town of Mazarron to see the stunning mining features and old mining industry.
Mazarron itself and the coastal areas are separated by Sierra de las Moreras, Sierra de las Herrerias and Sierra del Algorrabo being the ideal area for the practice of outdoor activities such as walking, hiking, cycling or climbing. If this is your thing, we can arrange this for you. Evenings will be spent eating in different local Spanish restaurants. Single travellers, solo travellers, couples and small groups are all welcome on our holidays. Click through for full details and pricing.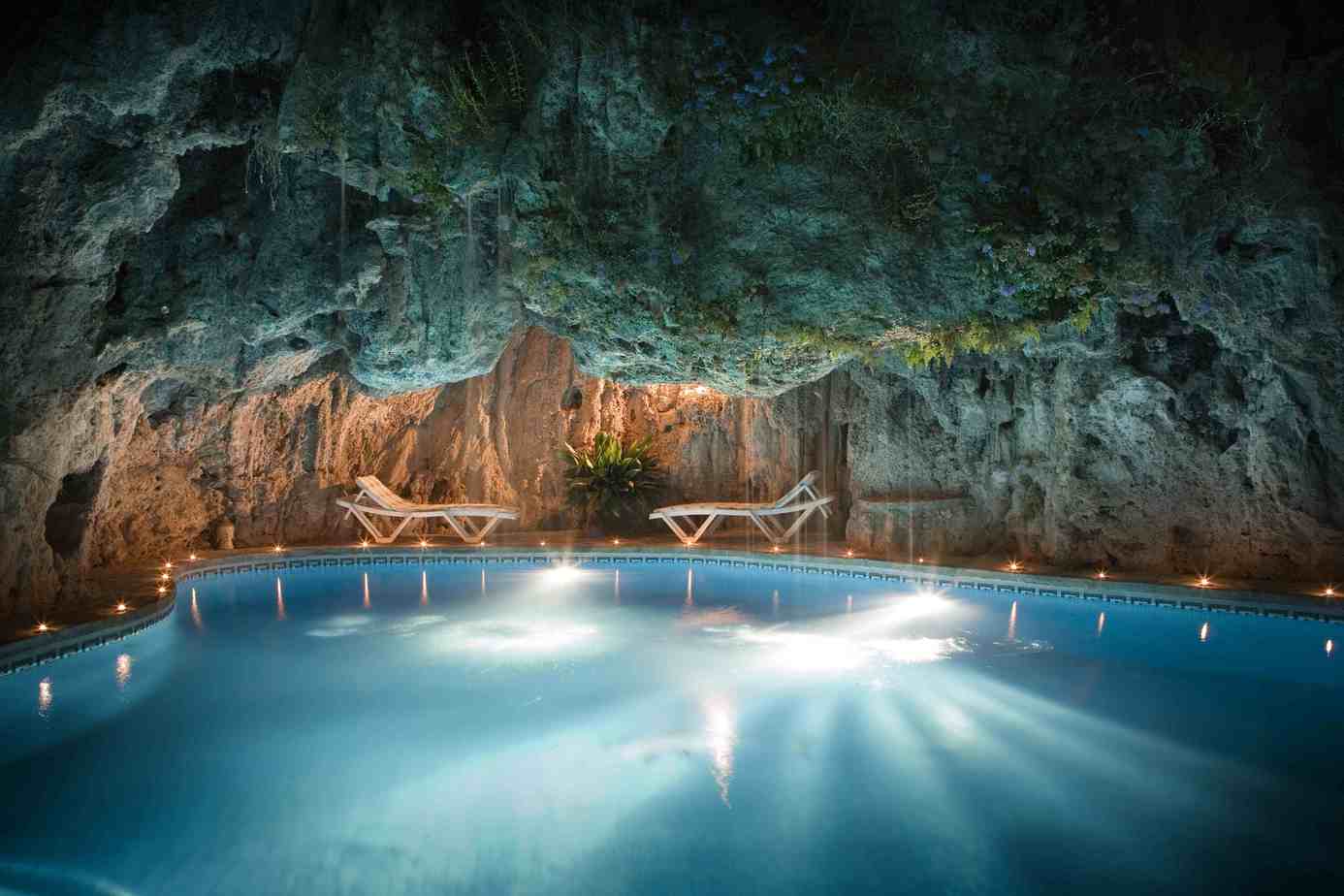 Join long term friends Emma & Peter for this delicious one week yoga retreat at one the world's finest retreat centers, Molino De Rey. Nestled in the mountains of Andalucía in the remote hamlet of Jorox on the doorstep of Sierra de las Nieves nature reserve, Molino Del Rey has well earned its reputation as the best retreat center in Spain and one of the best in the world. A beautiful, bright, fully equipped yoga shala for our two daily practices, partially encaved salt water swimming pool for daily dips, gorgeous comfortable accommodation in beautifully appointed rooms, international standard massage and spa treatments and bright open spaces.
We have plenty of nooks and crannies with hammocks, couches and lounges for complete surrender to quiet time, connection time, rest and relaxation in the sun or in the shade, gazing at the incredible natural surrounding whist breathing in the scent of the mountain flowers, hill walking, horse riding and nature exploration for when you feel more energised days.
There are a collection of incredible caves throughout the property for meditation, chanting together and kirtan singing. We will be served fantastic much acclaimed food and local wine. We have just about everything we could ask for on this rejuvenating, relaxing and connecting retreat. Click through for full details and pricing.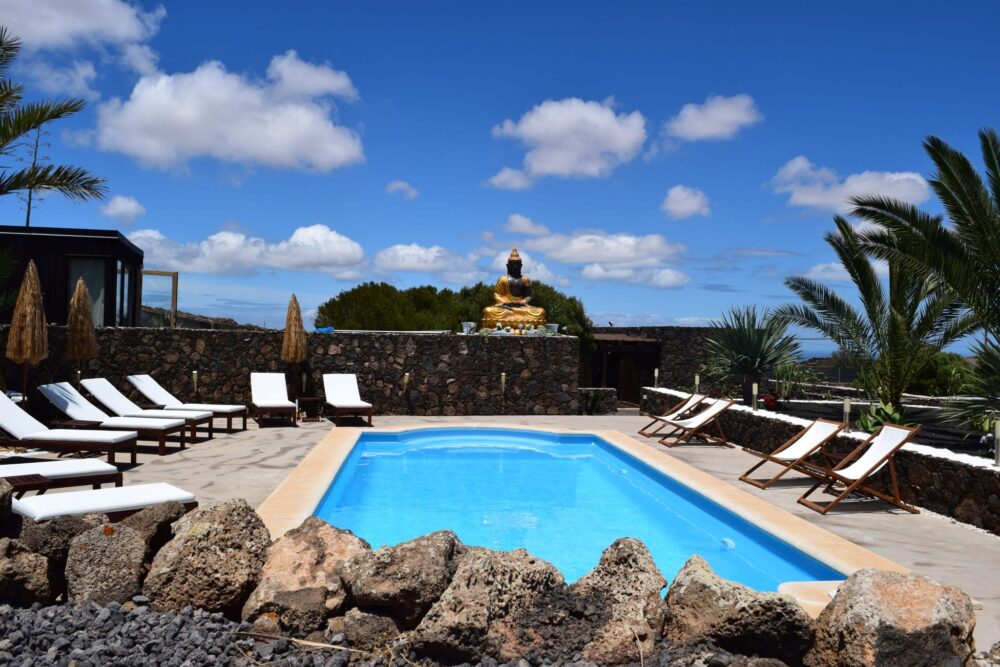 Join us year round at our Surya retreat, on the sun-blessed island of Fuerteventura, Canary Islands with epic sand dunes rolling down into the turquoise ocean, breathtaking white-sand beaches and dramatic volcanic sunsets. More than just a holiday, we are here to support you in your wellbeing journey, making you feel at ease from the moment you arrive.
Relax and revitalise at one of Europe's leading Yoga and Pilates Retreat, Canary Islands, Spain. Stretch and strengthen your body and mind and bring yourself back into balance with a unique blend of yoga, pilates and meditation. Enjoy mouthwatering vegetarian meals, holistic massage and stunning sunsets over the volcanoes.
Our seven night yoga and Pilates retreats running every week from Saturday to Saturday are designed to help reduce stress, improve fitness and vitality and most importantly take time for you. Perfect for all levels from beginner to advanced practitioners, we are here to support you and your goals every step of the way. The diverse and full weekly schedule (over 21 classroom hours) is delivered at a pace that allows you to do it all and still have ample time for additional therapies and exploration, or be more selective and just relax– we know it's your holiday, you decide. Click through for full details and pricing.
GREECE
Join us for a beautiful and transformative Indian Yoga and Meditation experience in the scenic backdrop of Lefkada Islands, Greece. Learn to go inside through deep Buddhist meditation and classical yoga in order to release our blockages and undo the cycles of our past, while simultaneously applying this powerful knowledge in order to heal the body through tantra, ayurveda and reflexology practices.
Winner of the Luxury Travel Guide Awards 2017 for Asia and Australia region and Service Excellence by Tripadvisor this is an intensive spiritual experience, where with the back drop of pure nature you can learn to go inside, let go off the pain, the cycles of limitations and expand beyond your original self through simple direct work on and into the mind which the Yogis have practiced for thousands of years.
There are opportunities to work directly with the Zen master and seek Transcendental appointments and therapies from him during the retreat. Come, allow yourself the change you have always wanted, but did not know how to create. This retreat is immerse and content rich, suitable for the student who is ready to form his her spiritual path.
Our luxurious back drop if the Urania Luxury Resorts, standing on top of a mountain overlooking the 7 Ionian Islands and the beautiful Ionian sea. Click through for full details and pricing.
PORTUGAL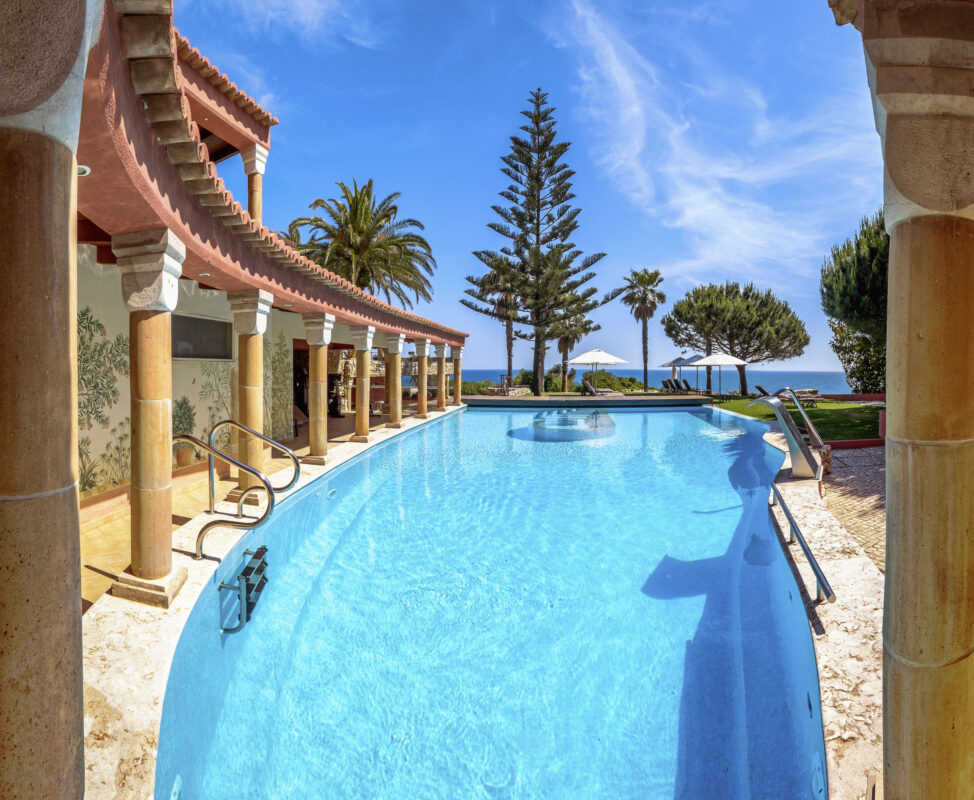 Escape everyday life and treat yourself to an indulgent 5 night stay at Boutique Hotel Vivenda Miranda with maximum pampering and minimum stress. This is the perfect spa getaway experience just for you with your partner or a friend guaranteed to rejuvenate, relax and de-stress.
Boost your energy levels and establish new healthy habits with our selection of spa treatments and restaurant menu. This Relax & Revive offering includes 5 nights in a room with a beautiful sea or garden view, a welcome smoothie or juice on the hotel's panoramic terrace with stunning views of the sparkling ocean and endless sky, super-food breakfasts with dairy free alternatives, fresh fruit, vegetable juices and smoothies. A two course lunch is included on two days of this relaxing break, to be taken on days of your choice as well as one evening four course dinner with vegetarian, vegan and raw food options.
As part of the retreat you can enjoy four organic treatments in the hotel's Neal's Yard Remedies of Covent Garden London Spa the first overseas spa of its kind. This includes Indian Head Massage, Body Harmony Treatment, Relaxing Back Massage and a Facial. Morning yoga sessions are included every other day and you will also enjoy unlimited access to the wellness pool, sauna and steam room.
So relax and completely unwind with us, it will make a world of difference to your health and wellbeing and see you returning home completely renewed. Click through for full details and pricing.
ITALY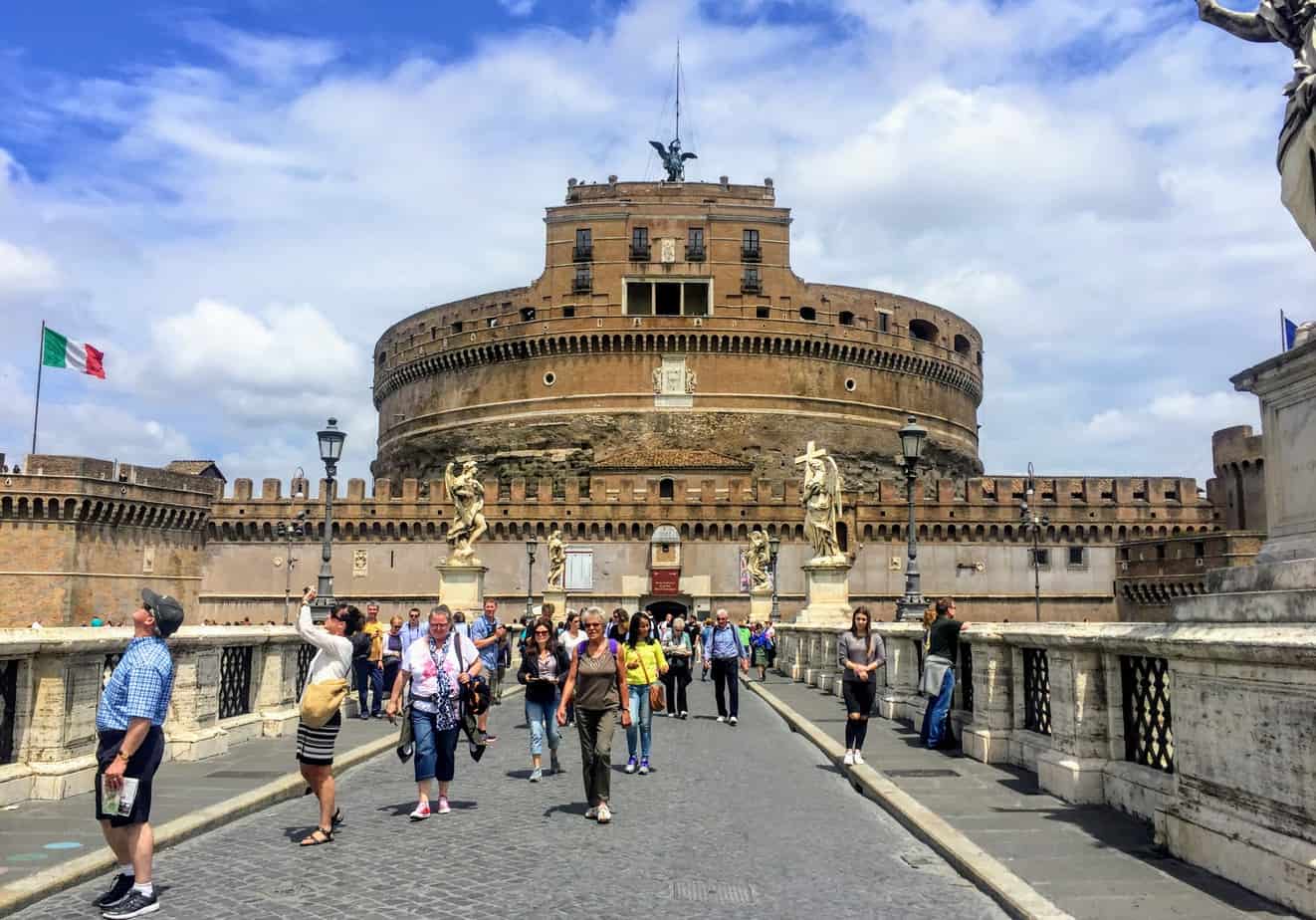 When we revel in thoughts of the 'Eternal City', we imagine velvet nights and candy coloured vespas zipping down cobblestone streets. We see coins tossed in fountains and taste melting mint gelato under a glistening sun. We envision ourselves leaning over the balustrade of ancient bridges and peering into tiny osterias tucked into fragrant alleyways.
Perhaps Rome is an eternity, and so we are drawn to the one place where we can abandon ourselves to the art of il dolce far niente – the sweet pursuit of doing nothing. It evokes in us a desire, a dream and a smile. "Take the whole day!" Joe Bradley said, to which Princess Anne, Hepburn's character replied: "I could do all the things I've always wanted." Well we say, take a few days! This May prepare to be enamoured as La Vita in Equilibrio takes you on the ultimate all-inclusive Roman Holiday!.
We will be staying at the luxurious Donna Camilla Savelli Hotel, a baroque jewel that sits on the lush Janiculum hill. Built in the 17th century by famed architect Francesco Borromini this treasured dwelling was once a convent commissioned by a noblewoman. History hides in every corner here – from Renaissance paintings to coffered ceilings, and antique wooden doors. Inviting us to take a break from the hurried life, is the stunning and secluded cloister, now a garden brimming with planted herbs and rose bushes.
While the terracotta rooftop terrace provides us with unparalleled views as we connect to the intimate expression of body and spirit during our morning meditation and yoga classes. Click through for full details and pricing.
FRANCE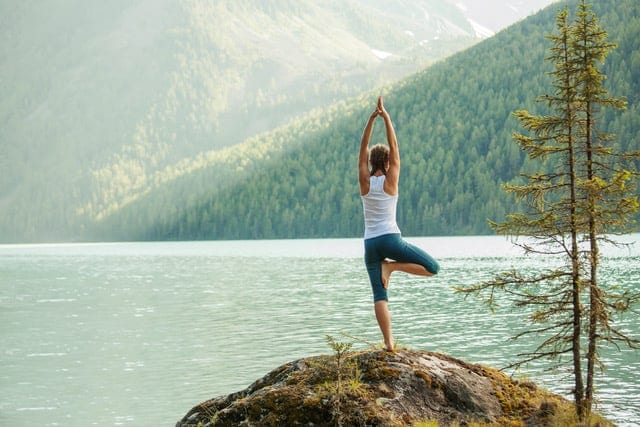 Whether you're in need of an energizing holiday to kick start your fitness goals, or a restorative break to slow down the pace and clear your mind, a break in the beautiful Aude Valley in southwest France, could be just the tonic you're looking for.
The Languedoc boasts over 300 days of sunshine a year helping you relax, unwind and focus on your health. Starting the day with a freshly prepared juice followed by a yoga or Pilates class, you can spend the day reading a book in the sun or enjoying an exhilarating kayak down the river. There is plenty of walking to be enjoyed here, from a leisurely stroll along the river to a 2-hour hike over Bugarach, taking in forests, lakes and rivers. In the evening, we encourage a more therapeutic approach to your body, a more restful practice, calmer breathing and deeper stretches.
This holiday uses locally sourced produce embracing the best French cuisine has to offer. From tasty salads to mouth-watering pastries, delicious Pyrenean cheeses and our local speciality wines, including the famous Blanquette de Limoux. There is also a trip around several local vineyards. Suitable for all levels of energy and ability!. Click through for full details and pricing.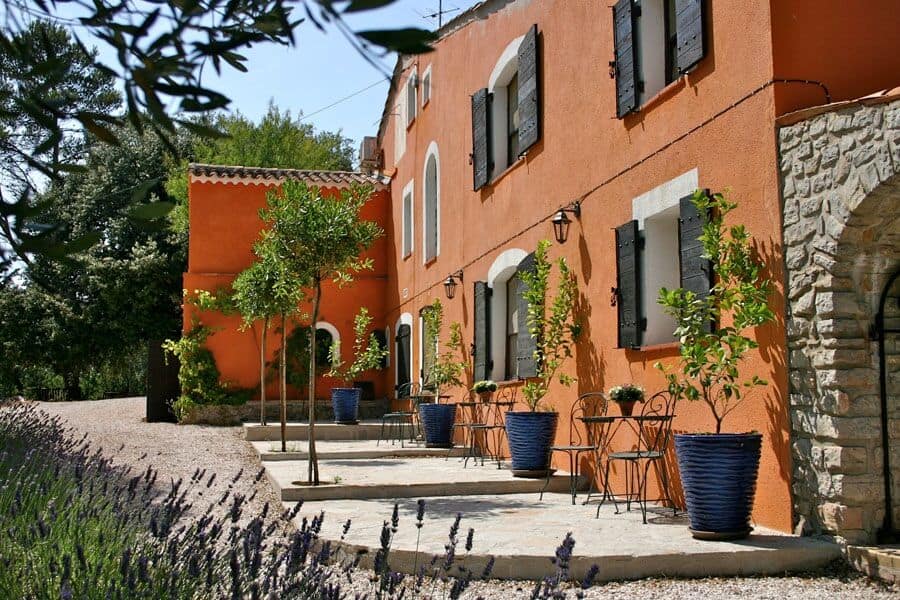 Join us in the chic south of France during lavender season for our Yoga PROVENCE Retrea! Enjoy daily yoga, day trips, amazing tastings, and scenes of the beautiful Cote d'Azur! Bastide Avellanne is the ideal location to visit Provence. Situated only 30 minutes from the sea and from the Cote D'Azur between Cannes, St Tropez and Hyeres, with its hundreds of kilometers of white beaches, rocky capes and wild bays is considered the most beautiful coastline of France – 300 kilometers of coast accompanying the Mediterranean Sea, white sandy beaches, a preserved landscape, protected islands and famous locations renowned worldwide. It looks just as you see in postcards, fields of lavender, medieval villages, chateaux, markets full of colours where you can find local products and exotic spices, lively small towns with a slow way of life.
Day trips will allow guests to add arts, culture, adventure, and natural beauty to their retreat experience. Trips may include visits to small villages, large cities, and outdoor activities, even a gorgeous spa day in near the Cote D'Azur where guests can swim, enjoy a healthy lunch, schedule spa treatments, or simply enjoy the sun. See smaller villages that few tourists go, and get a true education and taste of France with various tastings of regional wines, aperitifs and cheeses.
One full day will be spent on the French Riviera on the island of Porquerolles for free time to explore the beaches, hiking trails or town. We will take a tour through the countryside to see the Gorges du Verdon, lavender fields and quaint villages. Also, we will take a trip to the famous city of Aix-en-Provence. You'll enjoy a true Provencal experience with the markets, food, culture, and sites. Our final day will be spent relaxing at a beautiful spa in St. Tropez as well as a stroll through this famous harbor town. Click through for full details and pricing.
ITALY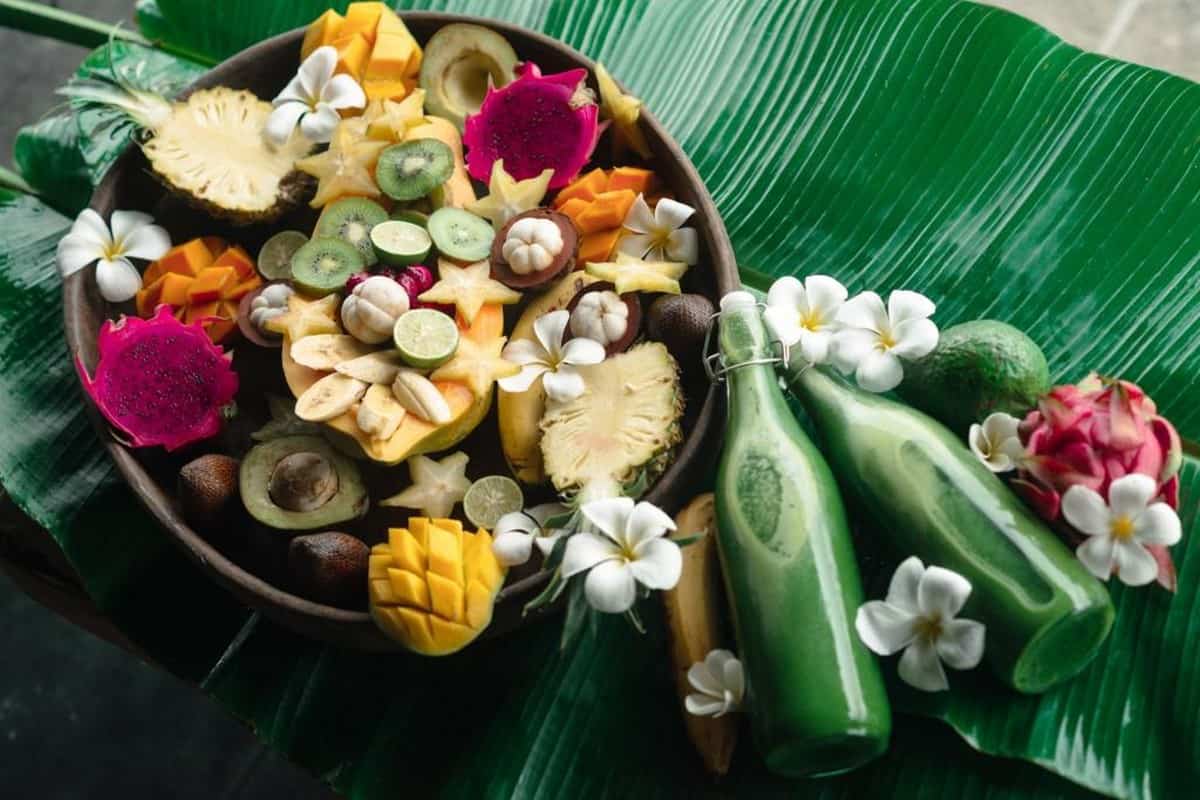 This special 7-day cleanse provides guests with an immersive experience of mindful nourishment in the heart of Sicily. Far from your average detox, the serenity and natural beauty of Danena offers a sacred space for guests to to journey inwards and cleanse in comfort. Delicious local, plant-based cuisine from the surrounding landscape will be served up alongside eye-opening mind-body workshops from health coach Jennifer Carr.
Guiding guests with practical techniques and tips towards eating for optimal digestion, energy and weight loss, Jennifer and the Danena team look forward to assisting you on your journey towards a more vibrant self. Daily hatha yoga (all levels) and meditation classes support the cleanse process with positive movement and conscious breathing.
The week's schedule is perfectly balanced to enable plenty of free time as well to swim in our infinity pool, explore the island's raw beauty on a beach walk or take an invigorating hike through local orange groves. Click through for full details and pricing.
CROATIA
Join the Joy of the Mediterranean for a relaxing, rejuvenating, and detoxing Yoga and wellness weekend retreat. This is the perfect opportunity to refill and restore your energy under the Mediterranean sun surrounded by crystal blue seas, and bring your body and mind into balance with daily yoga classes, meditation and breathing exercises. The extensive local knowledge of the retreat team ensures that you will enjoy the best authentic sights, flavors and experiences of Croatia. Located in the gorgeous and unspoiled location of the enchanting Korcula Island,  Dalmatia.
You will enjoy hikes through Korcula's lush and unspoiled wild fields, explore hidden bays of breathtaking beauty and experience an excursion to the magical naturural park of island Mlijet, with its salt lakes, bicycle wine tour to the famous Croatian wine region on Peljesac and most of all to discover all the joys of Mediterranean and have a lot of fun in the process
The experienced team will provide you with personal services to ensure that your stay is comfortable, pleasurable, and ensuring that you will enjoy the most authentic sights, flavors and experiences of Croatia.  Should you prefer a week long retreat they offer 7 day Seaside Yoga Holidays. Click through for full details and pricing.
ROMANIA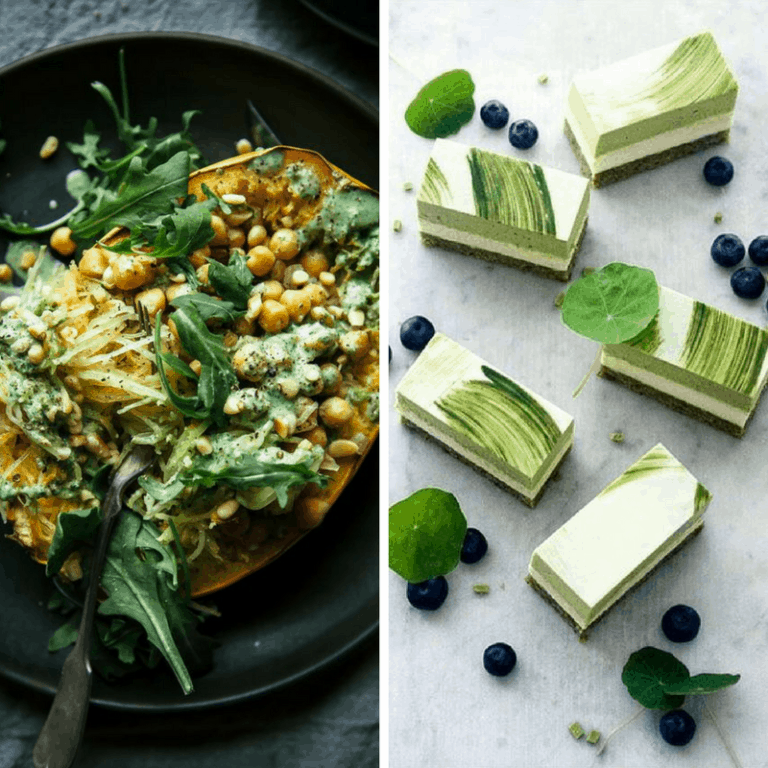 Join us for an event-filled week, and learn how to create variety in your kitchen through seasonal, wholesome, and healthy vegan cooking. We will create nourishing dishes that can be enjoyed by all, and learn how to combine ingredients to create a plant-based plate of goodness. No diets, no fads, nothing fancy, nothing fake. Simply home cooking that fresh, healthy and delicious.
We'll begin each day with a sunrise yoga session, followed by a healthy breakfast. After that we will continue with cooking demonstrations and presentations that will help you to form good habits and create a home menu for yourself and your family
Maria Galbeaza, founder and Chairman of the The Wine Tourism Association ("Asociația de Enoturism") will bring a selection of Romanian wines for us to discover, along with her knowledge and passion for the winemaking tradition of Romania. This will be a truly special and unique addition to our wellness experience right here in Transylvania. On two nights of the evening you will enjoy a three course vegan menu which is paired with specially selection wines from around the country. Your stay includes accommodation in our boutique rooms, nourishing vegan meals, access to the wood-fired hot tub and sauna. You will also have free time to take walks in nature, read or enjoy a massage from our resident massage therapist. Click through for full details and pricing.
MOROCCO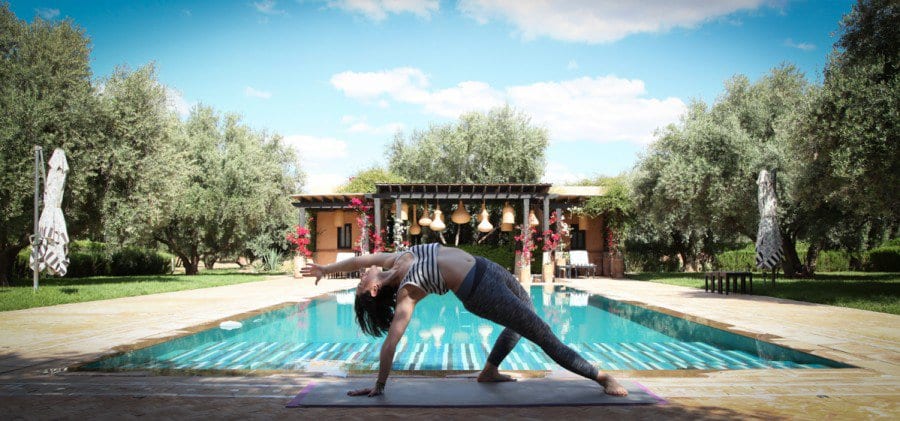 Join BASI Pilates Teacher Trainer Tash Barnard and Physiotherapist and Bodyworker Simone Barrett on this Pilates & Bodywork Retreat in Marrakech, who will guide you on your very personal journey to change old habits and to grow in knowledge and self-awareness. Move and let yourself be moved.
Surrounded by olive trees with stunning views of the snowcapped Atlas Mountains, you will lodge in a private retreat pavillion with a million stories to tell. This place is so breathtakingly beautiful that it deserves a unique retreat.
Besides visiting Marrakech there will be  plenty of time to chill and relax or go shopping.  A day-trip excursion to the Altas Mountains with a local village souk visit, lunch and stunning views will be another highlight we can't wait to share with you. Book your flight to Marrakesh Menara Airport from where we will pick you up and your adventure. Just a short drive from the fabled Medina of old-town Marrakech, our retreat venue – the much talked-about and internationally featured Peacock Pavillions will be our home away from home. We absolutely love and adore this place, seeped in in stories and filled with treasures gathered from all over the world  by its owners Chris and Maryam. We are sure you will love  this stylish boutique hotel with its  the 800-foot pool, the extensive gardens, the exotic dining tent, the outdoor yoga pavillion  and of course the exquisite rooms and airy salons to hang and chat and play. Stay in one of the six uniquely designed rooms, each one more lavish than the last. Sleep under painted ceilings, amongst original artifacts and artwork collected by the the owners, who made a dream come true by creating this place. The rooms are big enough to share and each has an en-suite bathroom and a private terrace. Click through for full details and pricing.
For the latest travel inspiration follow us on Instagram @soulseedtravel. Get in touch with our retreat advisors to help you find, discover and book your perfect retreat. Namaste!