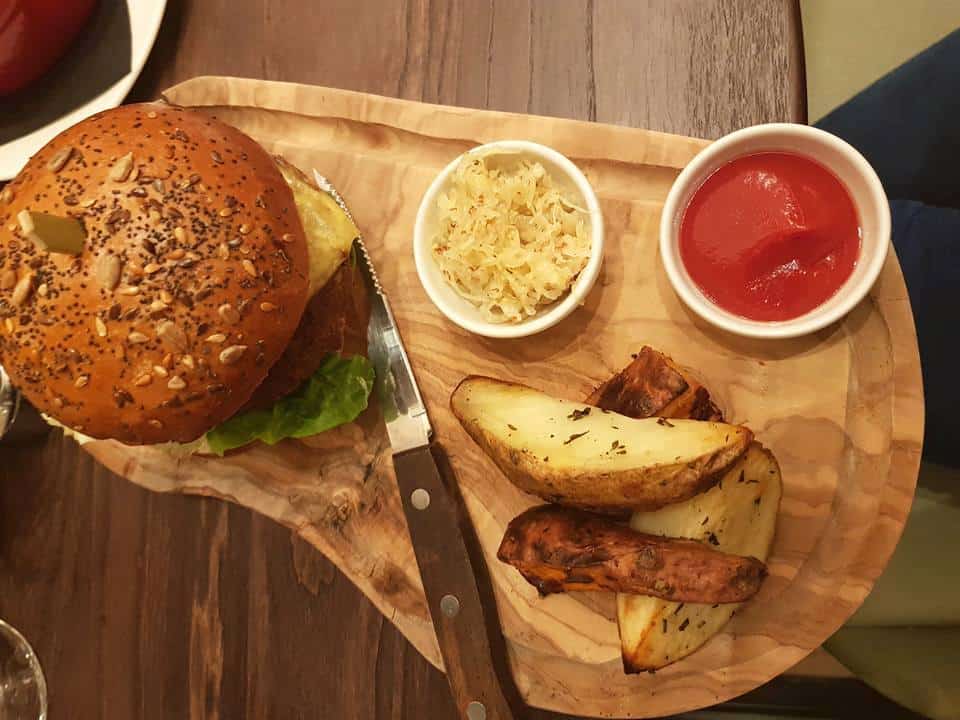 I love to discover new healthy and vegan restaurants in my city. I hadn't heard of Wulf & Lamb before and I was excited to go and experience it for myself, along with a friend and put their menu to the test for the Wellbeing in the City guide to London that I am curating.
You could miss it unless you know this area Chelsea well as it's hidden down the pedestrian only Pavilion Road, just off the Kings road and Sloane Square. Wulf & Lamb offers a 100% plant based comfort food and delicious mouth watering desserts.
The atmosphere is casual and relaxed with tables on two floors. We sat upstairs, you have to order your food at the counter downstairs although they do have table service for drinks. The staff were all really friendly and we didn't wait too long before our food arrived. Big thumbs up for being dog friendly too, our canine friend Lucky, the western terrier was most welcome!.
The concept
"Run with the wolves, eat with the lambs".
Why is it called Wulf & Lamb we ask? The lupine and the ovine…traditionally not the best of friends. Typecast as the enemy and the innocent. Predator and prey. Our story, and our aim, is about sweetly slaying misconceptions. And surprising harmony – amongst people, flavours and our place in the world.
And why is Wulf spelled with a U? It's an ancient – and softer-sounding – way to spell wolf. Softness out of savagery is something worth celebrating.
What we ate
Main course
Seitan burger, topped with tomato, baby gem, pickle, red onion and cashew aioli in a brioche bun with house sauerkraut, wedges; & plant-based cheese.
Green Coconut Curry – sweet potato mash and in-season vegetables, aromatic thai roots, spices and coconut cream with jasmine rice.
On the side
Mac 'N' Cheese
House Slaw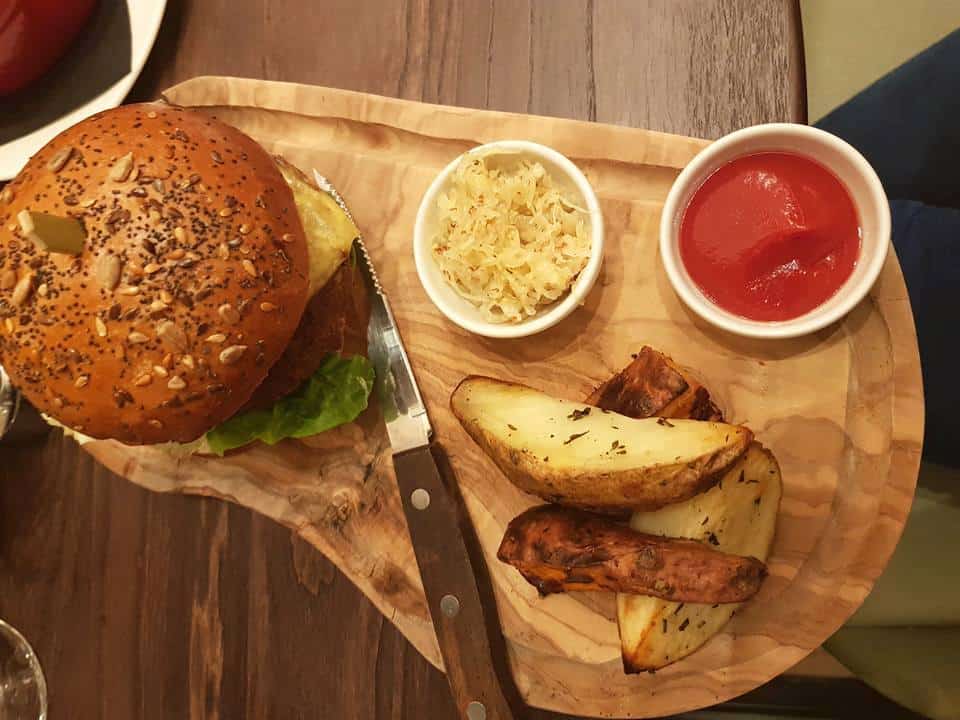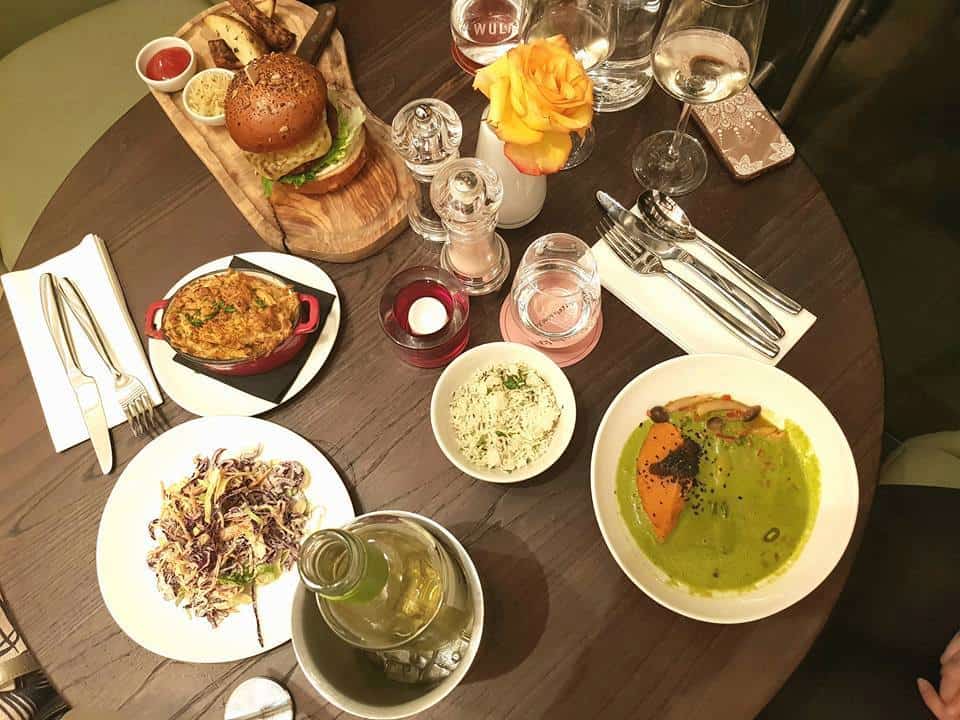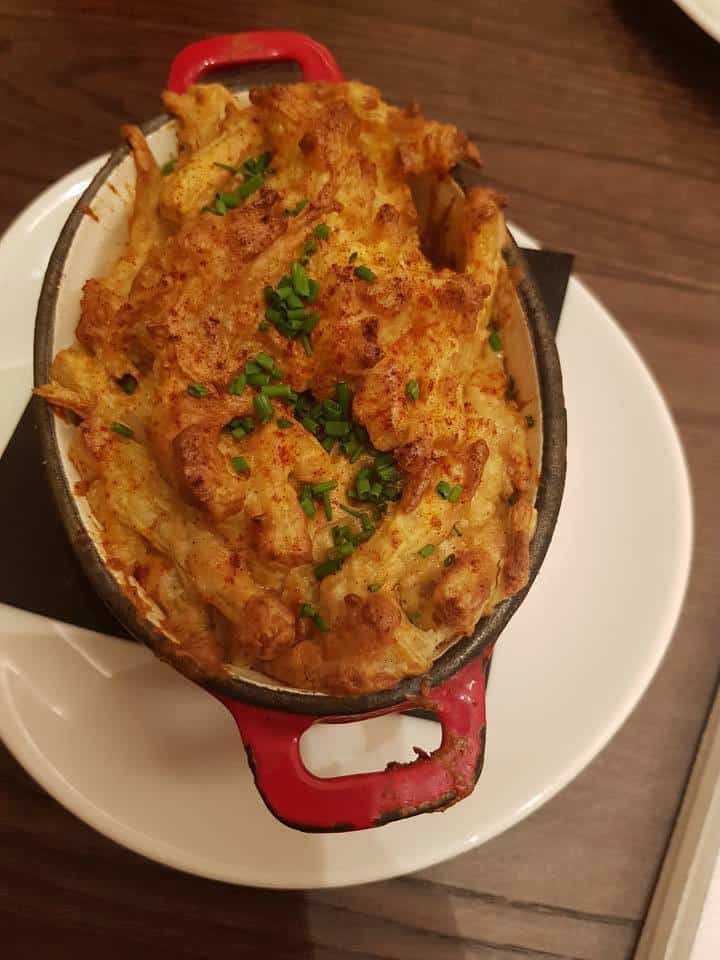 The Mac 'N' Cheese is to die for and I would go back just for that!. Even if you are not vegan you will be happily fooled, and the burger was also really good and flavoursome.
You can either go for the seitan version which has a more meatier texture with the optional vegan cheese as I did, or the spicy bean burger if you are not a big fan of the juicy faux meat.
My friend and I dipped into each others food and we both fell in love with the Thai coconut curry..the smell, the colour…the taste…all exceptionally yummy. The portion sizes here are big so make sure you come with a group of four or more as you will want to try everything on the menu!.
Dessert
Mango & Passionfruit Cheesecake – melt-in-the-mouth dairy-free cheesecake on a base of macadamia, pistachios and sesame seeds, topped with raspberry crumble and mint.
Tiramisu – raw almond cream on a chocolate and nut base, topped with coffee meringue and a decadent brandy and vanilla cashew cream.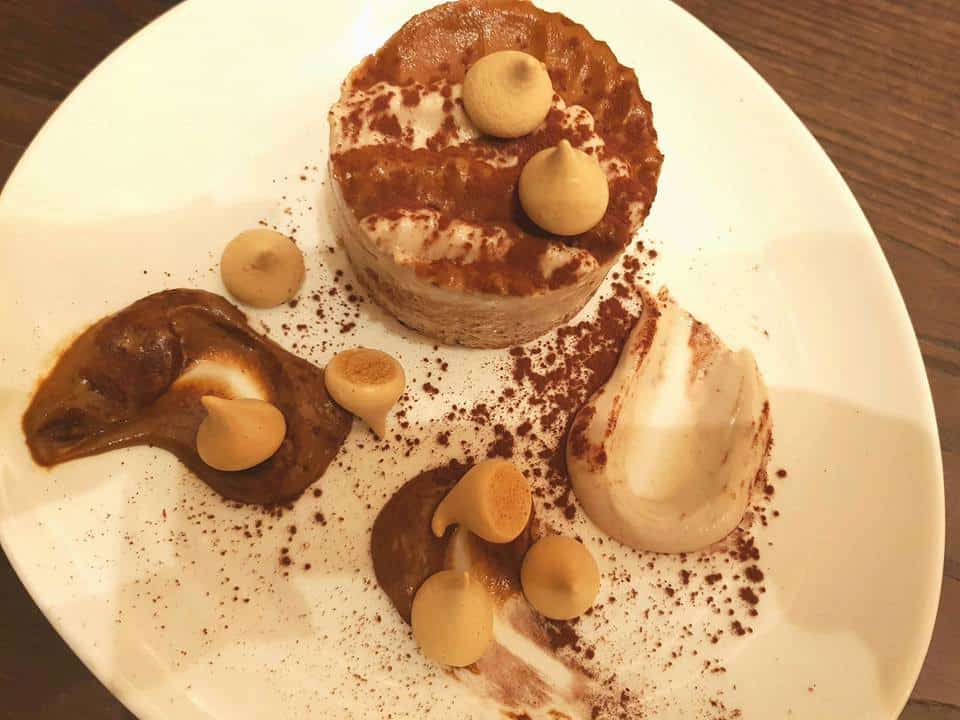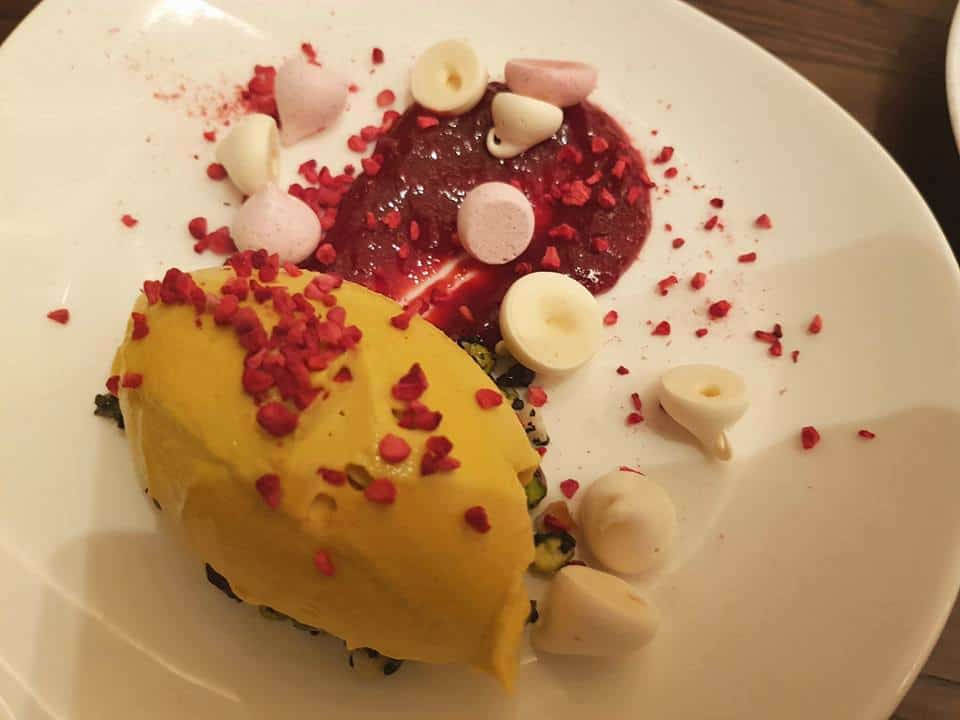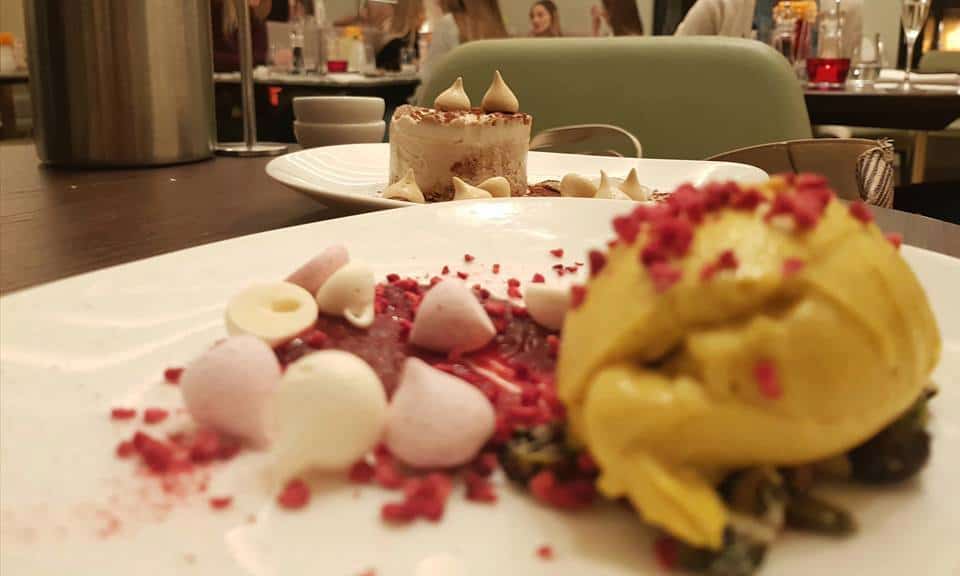 You must make sure you leave room for dessert. Tiramisu had always been my favourite dessert and something I had missed since becoming vegan. Well this tiramisu had my taste buds dancing and was better than any other I'd had before!.
I wasn't keen to share half of it with my friend, just a small spoon whilst I tried her beautifully presented, colourful and creamy cheesecake. The little meringues that are sprinkled on top melt in your mouth and explode with flavour.
The verdict
Wulf & Lamb certainly makes my list of the best vegan restaurants in London. I can't wait to go back and eat all the dishes I didn't get to try this time. This is the place to go for healthy and satisfying vegan comfort food and for those with a sweet tooth!.
Address & contact
WULF & LAMB
243 PAVILION ROAD
LONDON
SW1X 0BP
Tel: 020 3948 5999
Read our round up of The Best Restaurants for vegan food sharing in London,  and if you are looking for a vegan retreat check out our list of The Best Vegan Retreats to keep you going after Veganuary.