These 10 recommended healing retreats offer you more than just a retreat experience; they offer you deep healing on all levels of your being to help you transform your life from the inside out.
If you find yourself stuck in a rut, feeling drained, going through a big life transition, or wanting to turn your health around these retreats are for you.
TANZANIA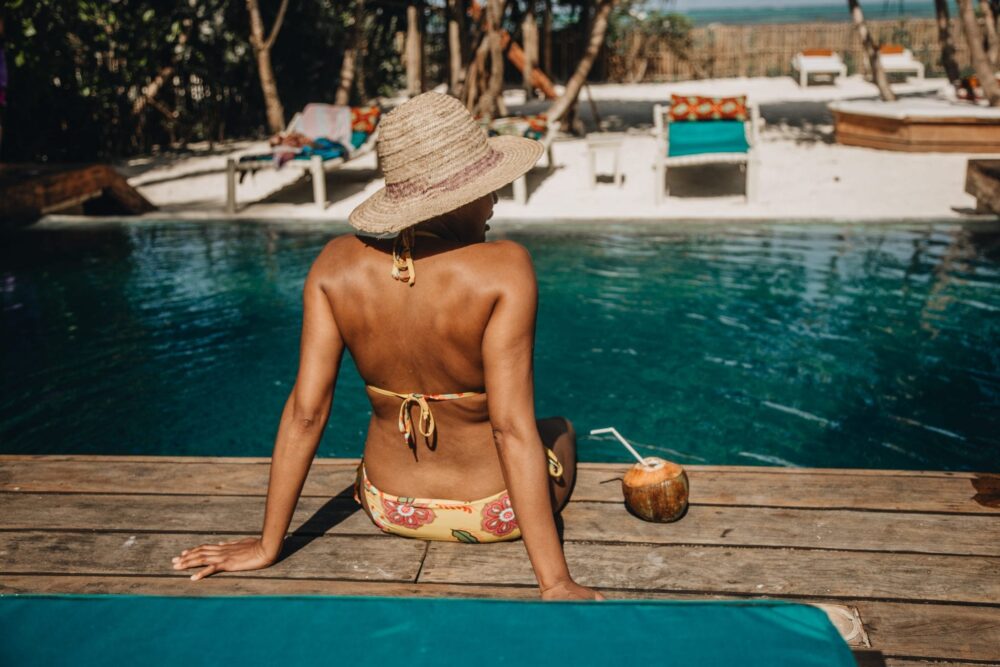 Our annual healthfulness retreat is the perfect place to recharge, reflect and refocus for 7 nights. Held in a beautiful beach front villa in Jambiani, a coastal village on the South East of the island, let the Indian Ocean's waves wake you up in the morning and put you to sleep at night.
Eat the freshest locally grown produce from the village and taste the catch of the day from the fisherman from the turquoise sea. Start you day with a revitalising yoga practice and build your day with inspiring workshops, classes and trips. Or opt for quiet time journaling, painting or relaxing around the pool. Make heartfelt connections with fellow kindred spirits looking for that experience of a lifetime.
The town is a close-knit vibrant village made up of artisans and fisherman. A friendly, welcoming community, where you'll here the say "Jambo" hello each time you pass a native. Along the beach you'll find a string of boutique accommodations, hotels and restaurants catering for the now growing tourists or expat visitors.
Due to the moon's rotation, during the day the tide will pull back as far as 200m from the beach and you'll see women using that time to plant and lay their seaweed traps. Around 4pm when the Indian ocean waves returns, the local fisherman emerges with the daily catch. This can all be seen from the backyard of the 7 bedroom private villa we will call home during our time in Zanzibar.
ICELAND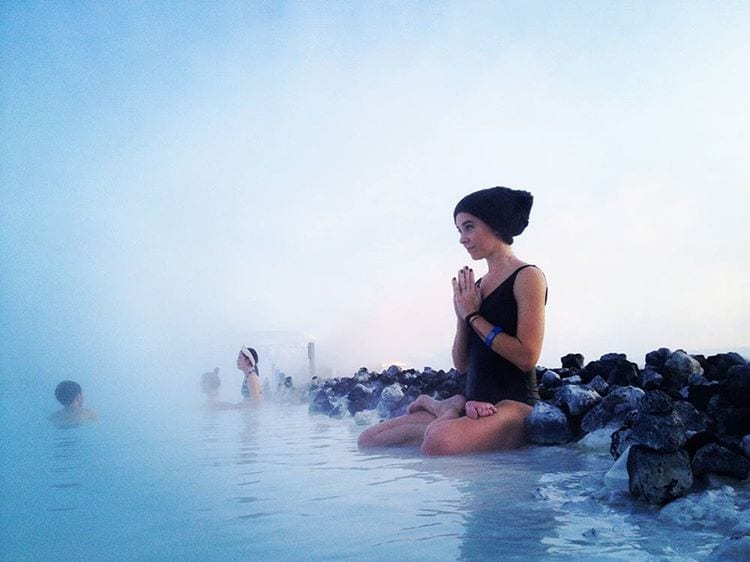 Enjoy the midnight sun in the land of FIRE & ICE on this magical Icelandic adventure with daily yoga, day trips, and stimulating life-coaching workshops. Our day trips will allow us to experience the many unique landscapes and activities that this area has to offer. We will take a tour through Iceland's famous Golden Circle which will include the main stops on the route, such as the waterfall Gullfoss (meaning "golden falls"), and the geothermally active valley of Haukadalur, which contains the geysers Geysir and Strokkur.
Our day trips will allow us to experience the many unique landscapes and activities that this area has to offer. We will take a tour through Iceland's famous Golden Circle, which will include the three primary stops on the route: the national park Þingvellir, the waterfall Gullfoss (meaning "golden falls"), and the geothermally active valley of Haukadalur, which contains the geysers Geysir and Strokkur, which continue to erupt at every 5-10 minutes interval.
We will also spend a day in the capital city of Reykjavik to explore some sites, take a walking tour, have some free-time to shop, see more of the Icelandic design, or relax before our dinner in town! A day in the village of Hveragerði will allow guests to see more of this thermal water capital and even visit various sites and thermal parks. And a trip to Iceland wouldn't be complete without a day at the Blue Lagoon with its healing waters, silica masks, unparalleled views, and overall spa experience!.
SPAIN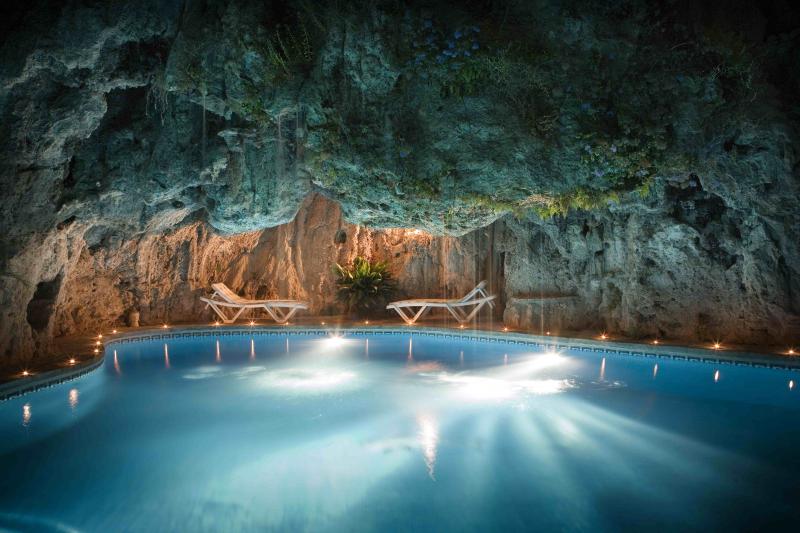 Join long term friends Emma & Peter for this delicious one week yoga retreat at one the world's finest retreat centers, Molino De Rey.
Nestled in the mountains of Andalucía in the remote hamlet of Jorox on the doorstep of Sierra de las Nieves nature reserve, Molino Del Rey has well earned its reputation as the best retreat center in Spain and one of the best in the world.
A beautiful, bright, fully equipped yoga shala for our two daily practices, partially encaved salt water swimming pool for daily dips, gorgeous comfortable accommodation in beautifully appointed rooms, international standard massage and spa treatments and bright open spaces. We have plenty of nooks and crannies with hammocks, couches and lounges for complete surrender to quiet time, connection time, rest and relaxation in the sun or in the shade, gazing at the incredible natural surrounding whist breathing in the scent of the mountain flowers, hill walking, horse riding and nature exploration for when you feel more energised days. There are a collection of incredible caves throughout the property for meditation, chanting together and kirtan singing. We will be served fantastic much acclaimed food and local wine. We have just about everything we could ask for on this rejeuvenating, relaxing and connecting retreat.
MARRAKECH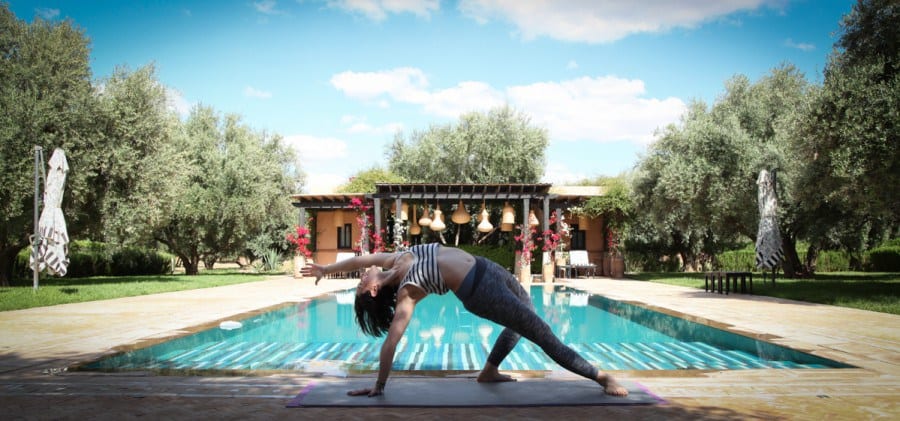 Join BASI Pilates Teacher Trainer Tash Barnard and Physiotherapist and Bodyworker Simone Barrett on this Pilates & Bodywork Retreat in Marrakech, who will guide you on your very personal journey to change old habits and to grow in knowledge and self-awareness. Move and let yourself be moved.
Surrounded by olive trees with stunning views of the snowcapped Atlas Mountains, you will lodge in a private retreat pavillion with a million stories to tell. This place is so breathtakingly beautiful that it deserves a unique retreat.
Besides visiting Marrakech there will be  plenty of time to chill and relax or go shopping.  A day-trip excursion to the Altas Mountains with a local village souk visit, lunch and stunning views will be another highlight we can't wait to share with you.
Book your flight to Marrakesh Menara Airport from where we will pick you up and your adventure will begin.
IBIZA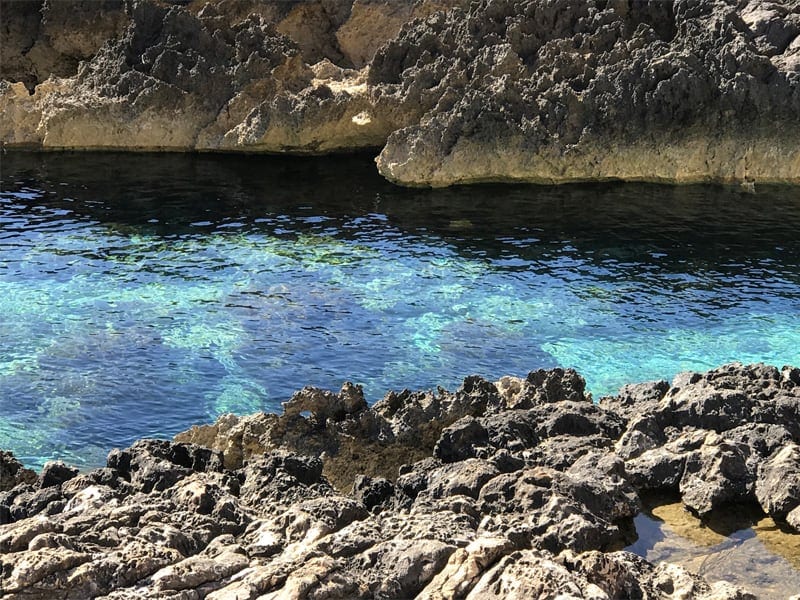 Nourish yourself at the source of all creation!. Nature is the primordial art form that awakens in us aesthetic inspiration and wonder. Nurturing our relationship with nature provides an endless source of balance and artistic inspiration.
Roseline de Thelin is an interdisciplinary artist, creative coach and art therapist, long time resident in Ibiza where she runs her art studio since many years. Roseline's passion is to awaken people's artistic potentials, creativity, consciousness and connection to the environment. She facilitates Art retreats & Creative workshops that foster artistic investigation, self-discovery, self-awareness and personal innovation.
This holistic Art Nature & Mindfulness retreat combines hikes in nature, meditation & creation: drawing, painting, clay, expressive movement, spontaneous art making in nature & in art studio, art rituals, creative writing, yoga and body awareness.
Nature is the ultimate artist and the nature of Ibiza is raw, untamed and exquisitely beautiful. Guided by Roseline participants will explore hidden parts of this historic Mediterranean island and find inspiration in its pristine nature, clear waters, inspiring light and magical landscapes.
Complete accommodation is provided in beautiful traditional farm house called Can Bueno hosted by Katja Niemela, certified Yoga teacher and Reiki master. Roseline's art studio is only 150m from Can Bueno It has been the cradle of many artistic projects and vibrates with creative energy. The studio is a 70 m2 luminous space with high ceilings and an outdoor country area, perfect for small group settings.
CAMBODIA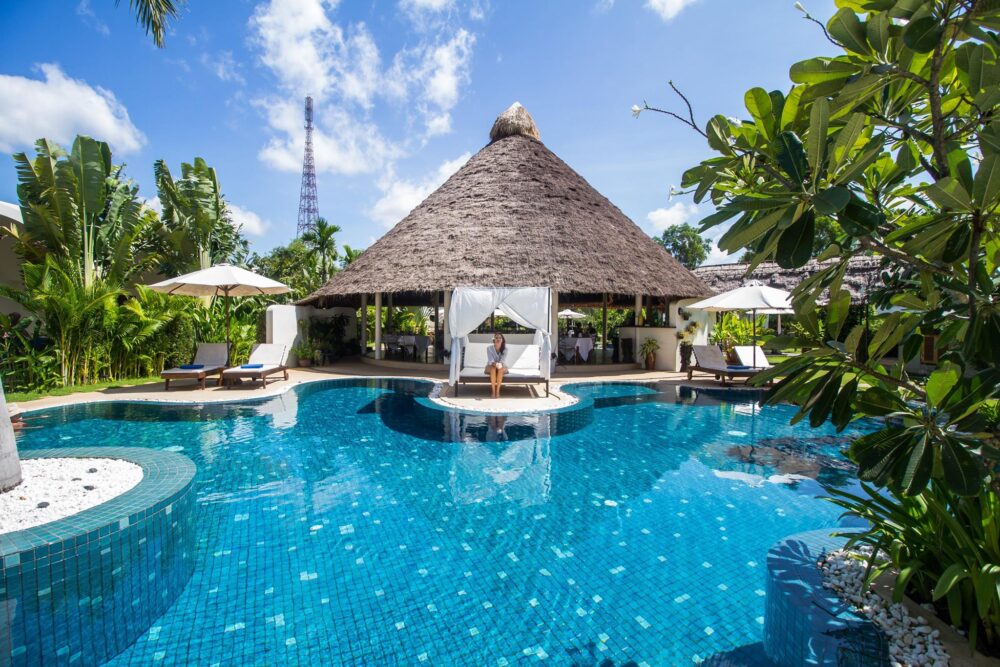 Do you feel like you are on an emotional roller coaster? Attracting unhealthy relationships? Are you feeling overwhelmed, exhausted, foggy, craving clarity and peace of mind? Many of the emotional patterns that we react from come out of conditioning from our childhood through our parents and ancestral lineage.
In these Yoga of the Mind Immersion program, we will be exploring through breathing techniques, meditations, yoga asanas, sound medicine, creative journaling and space for deep inner exploration.
Navigating our way through the emotional development and the stages of human evolution, we will be rewriting the patterns in our brains; that is, literally, rewiring our responses to life, so that we can quit reacting and begin living. Unlocking cellular memory held deep within our psyches and bodies. Explore your life through new eyes, returning to source. Leading you back to you, your innocence. Emotional mastery is the key to inner peace and happiness
Navutu Dreams Resort & Wellness Retreat is uniquely Cambodia's only resort and wellness retreat, recognized by internationally acclaimed spa and wellness authorities such as Conde Nast Johansens, Spa Finder Wellness and National Geographic Traveler UK Spa & Wellness.
If you are planning to give yourself the incredible life-altering gift of a yoga retreat, and considering taking it here in Siem Reap, sign up for one our Southeast Asia Wellness & Yoga Retreat programs to help reboot your mind, body and spirit.
PORTUGAL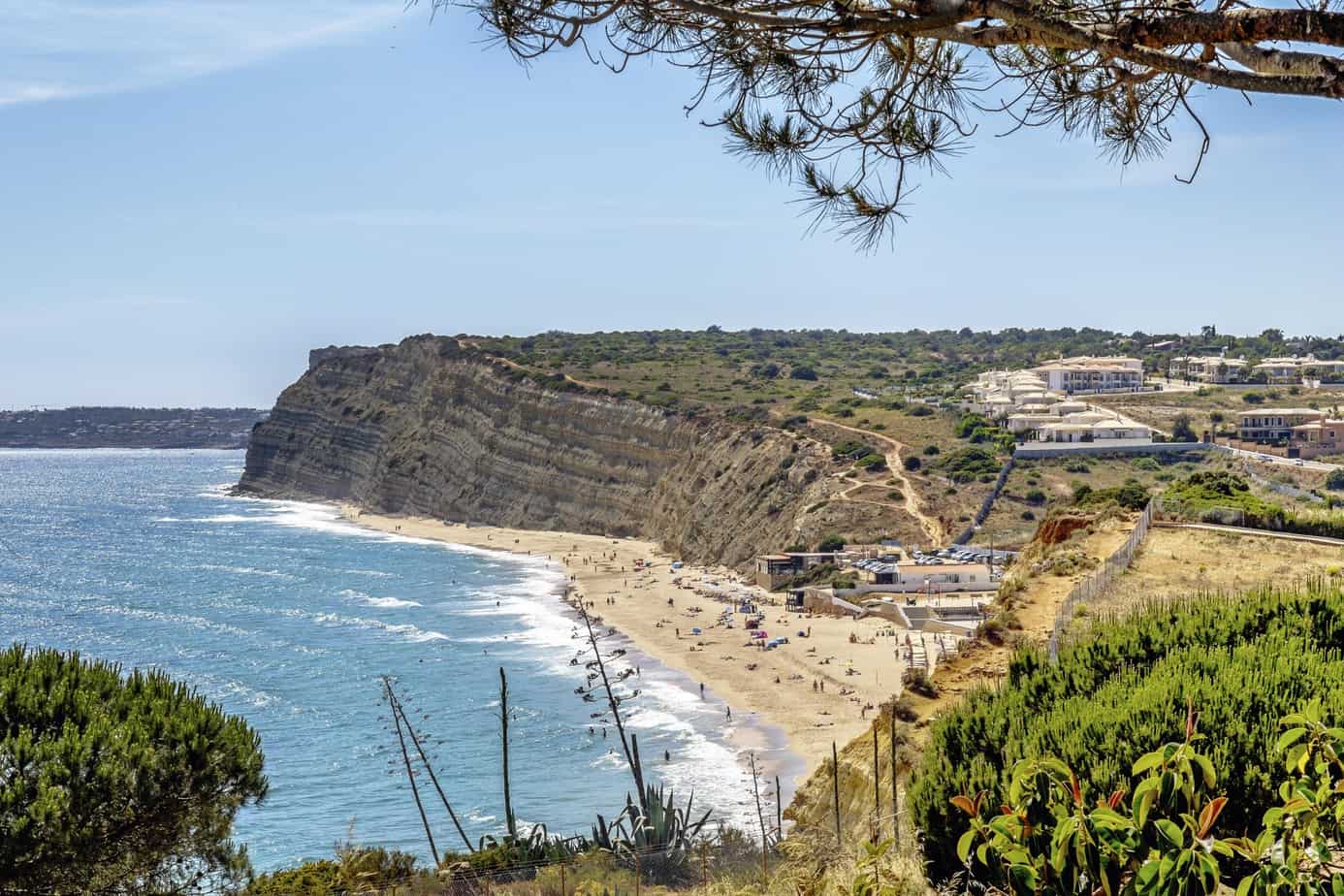 Escape everyday life and treat yourself to an indulgent 5 night stay at Boutique Hotel Vivenda Miranda with maximum pampering and minimum stress. This is the perfect spa getaway experience just for you with your partner or a friend guaranteed to rejuvenate, relax and de-stress.
Boost your energy levels and establish new healthy habits with our selection of spa treatments and restaurant menu. This Relax & Revive offering includes 5 nights in a room with a beautiful sea or garden view, a welcome smoothie or juice on the hotel's panoramic terrace with stunning views of the sparkling ocean and endless sky, super-food breakfasts with dairy free alternatives, fresh fruit, vegetable juices and smoothies. A two course lunch is included on two days of this relaxing break, to be taken on days of your choice as well as one evening four course dinner with vegetarian, vegan and raw food options.
As part of the retreat you can enjoy four organic treatments in the hotel's Neal's Yard Remedies of Covent Garden London Spa the first overseas spa of its kind. This includes Indian Head Massage, Body Harmony Treatment, Relaxing Back Massage and a Facial. Morning yoga sessions are included every other day and you will also enjoy unlimited access to the wellness pool, sauna and steam room.
So relax and completely unwind with us, it will make a world of difference to your health and wellbeing and see you returning home completely renewed.
ITALY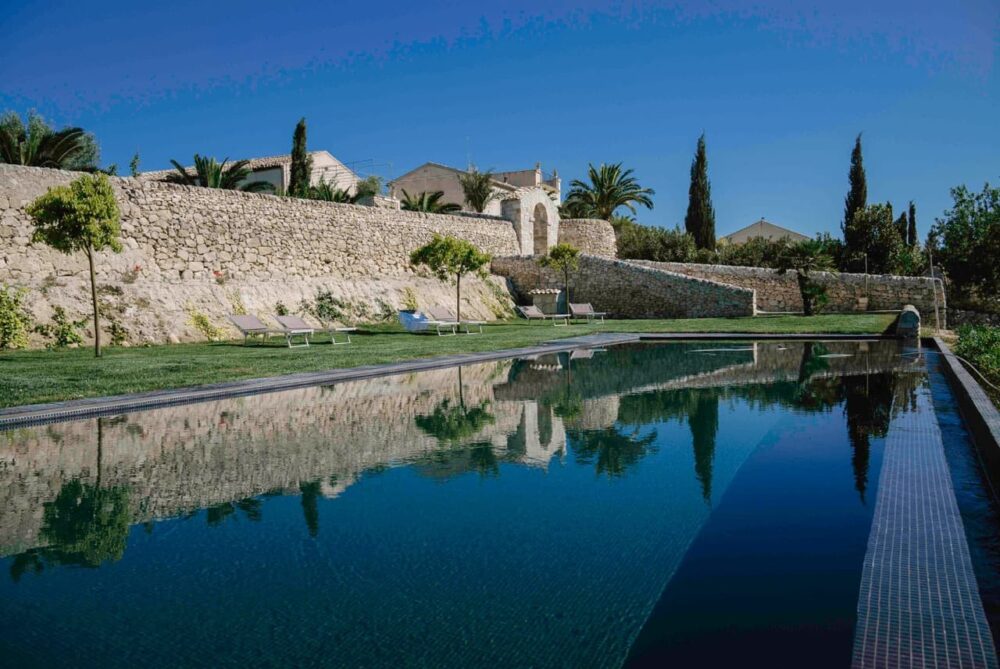 To be yourself in a world that is constantly trying to make you someone else is the greatest accomplishment." – Ralph Waldo Emerson.
One of the best quotes that summarize this amazing week long, detox your mind & rebalance your body yoga retreat with Francesca Paris. We will focus and experience "pranayama" physically and internally, appreciating every movement as it radiates outwards and inwards throughout the body, calming the mind, reducing stress and promoting concentration. Hatha Flow, Yin and Meditation will be our magical tools to make every movement purposeful, we will experience what yoga feels like, rather than what it looks like, you will be encouraged and given the opportunity to wake up your core and spine throughout the classes and build self-trust. Embrace the present and nourish each minute of your yoga vacation, recharge your energy, take advantage of this time dedicated to you, spread the Light and Be Love.
Our main location is a 19th century farmhouse – La Masseria – situated in the luscious natural landscape of southeastern Sicily surrounded by the breathtaking Mediterranean sea.
JAMAICA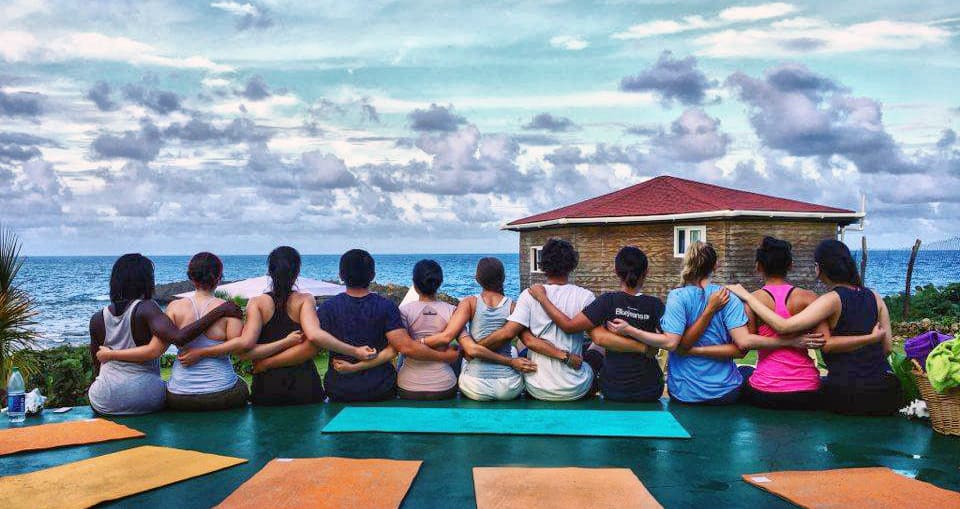 We are directly on the seaside; an Oasis for your Mind & Soul with fantastic ocean views and surrounded by gorgeous green nature; a quiet and safe area where the only sounds you will hear are singing birds and the ever flowing voice of the ocean.
Long Bay beach, one of the most beautiful virgin beaches, with kilometers of fine white sand, is just at 3 minutes walking distance, in the fishermen village Long Bay.
The parish of Portland, on Jamaica's East Coast is one of the most beautiful places on the island. With its stunning and warm blue waters, romantic coves, virgin beaches, breathtaking panoramic views and waterfalls, it is not a tourist area and you will be far away from the rush, stress, and hustle of the city. You will have a chance to meet locals, walk around and enjoy amazing wild nature and the pulsing culture of sweet Jamaica.
Jamaica is described as the most beautiful island in the Caribbean; the enchanting jewel with sugar-white beaches, majestic waterfalls, charming houses, breathtakingly beautiful mountain peaks and tropical flora; all of it accompanied by the sensual beat of reggae
It is time to slow down and get back into balance. Enjoy an oasis of tranquility and relaxation through yoga, mind and body awareness, healthy food, fresh spring water and herbal medicine. More than just a holiday, we are here for you to experience a transformational journey within yourself. Go Natural retreats are all about slowing down and getting back into balance.
For the latest travel inspiration follow us on Instagram @soulseedtravel. Get in touch with our retreat advisors to help you find, discover and book your perfect retreat. Namaste!