These 10 recommended healing retreats offer you more than just a retreat experience; they offer you deep healing on all levels of your being to help you transform your life from the inside out.
If you find yourself stuck in a rut, feeling drained, going through a big life transition, or wanting to turn your health around these retreats are for you.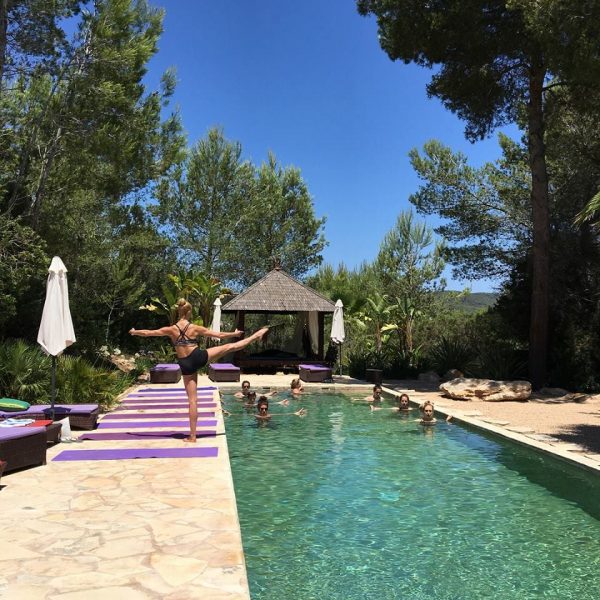 Life is a Journey; trust every step of the way. As we journey through life we all come across our own challenges along the way. We have so many decisions to make in life it can leave us feeling a little burnt out.
We can feel the pressure of society, as we try to fit in to a mould or a way of life where, deep down, we know we don't belong. We can question our own self worth and struggle to know our purpose, feeling lost in the vastness of life.
We can feel disconnected from who we are, trying to find happiness from something external (a relationship, a holiday, alcohol, a new car, the next new thing).
Some of us have felt such pain and despair (of body, mind and soul) that we doubt we will ever heal and feel ourselves again. Whatever your story our job remains the same;  to nurture, empower and support you on your path to reaching your full potential.
Our timetable on these healing retreats will be perfectly balanced between exciting activities and personal time to relax, dip in the pool and catch up on 'me time'. You are invited to try everything, however, extra personal time and long lies are also supported.
Your home for the week is a beautiful villa nestled amongst a fragrant pine forest in the beautiful North of Ibiza, a peaceful and tranquil sanctuary. This organic and nurturing home has gardens to explore, meditative spaces to switch off, Bali style huts to relax and a beautiful pool to dip in and refresh.
Together we will discover an island of turquoise waters, hidden coves, pine tree forests, the magical Es Vedra filled with magnetic power and explore Ibiza's best kept secrets. We will take you exploring on the beautiful island of Ibiza. Think magical picnic sunset on the beach, beautiful nature walks and a spectacular sunrise special yoga on the beach.
♥ Book healing retreats in Ibiza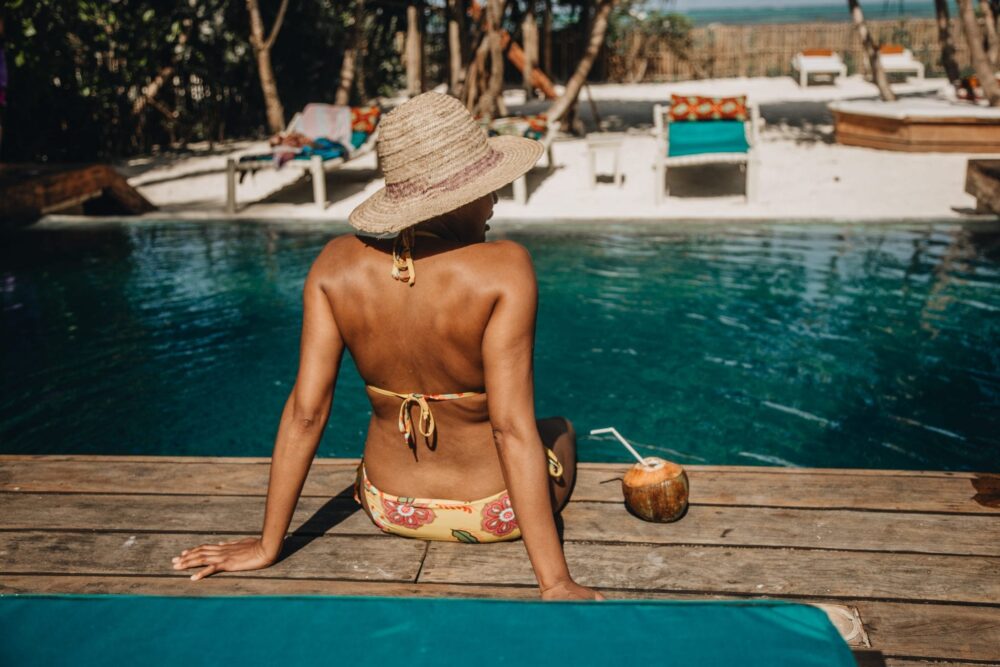 Our annual healthfulness retreat is the perfect place to recharge, reflect and refocus for 7 nights. Held in a beautiful beach front villa in Jambiani, a coastal village on the South East of the island, let the Indian Ocean's waves wake you up in the morning and put you to sleep at night.
Eat the freshest locally grown produce from the village and taste the catch of the day from the fisherman from the turquoise sea. Start you day with a revitalising yoga practice and build your day with inspiring workshops, classes and trips. Or opt for quiet time journaling, painting or relaxing around the pool. Make heartfelt connections with fellow kindred spirits looking for that experience of a lifetime.
The town is a close-knit vibrant village made up of artisans and fisherman. A friendly, welcoming community, where you'll here the say "Jambo" hello each time you pass a native. Along the beach you'll find a string of boutique accommodations, hotels and restaurants catering for the now growing tourists or expat visitors.
Due to the moon's rotation, during the day the tide will pull back as far as 200m from the beach and you'll see women using that time to plant and lay their seaweed traps. Around 4pm when the Indian ocean waves returns, the local fisherman emerges with the daily catch. This can all be seen from the backyard of the 7 bedroom private villa we will call home during our time in Zanzibar.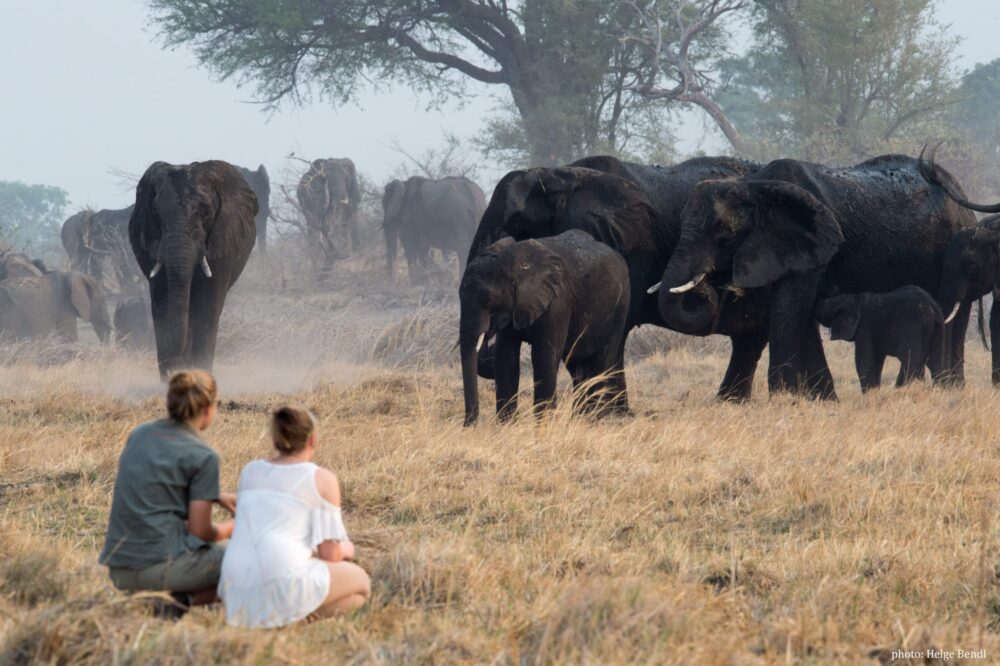 We invite you to come join us for our transformational 7 day yoga wildlife retreat offering you an incredible opportunity to connect deeply with the elements and energy of nature.
Working with the 5 elements of Earth, Water, Fire, Air and Ether we will explore the connection between the elements and our subtle energetic bodies. Gaining a deeper understanding of how our energetic centres work and creating a Holistic self practice that can heal, restore and balance our energy.
The venue is the only lodge in the Bwabwata National Park, an area renowned for its large herds of elephant. The lodge will be used exclusively for the retreat guests.
Most days are set to begin with a morning yoga practice out in nature. What better place to find yourself at sunrise? The picture-perfect settings will give you the feeling as though time is standing still and you will almost certainly be able to hear the surrounding nature and wildlife whispering rejuvenation into your soul as the world awakes.
The remainder of the day will be spent on excursions, shamanic sessions, relaxation or optional reiki or spa treatments. As the days draw to a close, you will find yourself back in nature for an afternoon yoga practice. An incredible way to end the day and quieten your mind before dinner under the starlit skies.
♥ Book healing retreats in Africa
A Healing Retreat for Regeneration, Replenishment & Alignment. At Fivelements, Puri Ahimsa, we embrace holistic Balinese-inspired therapies administered by traditional Balinese healers using ancient wisdoms passed down through direct lineage.
Following the Balinese principal of Sekala-Niskala, which holds that we all live equally in two worlds; the seen or conscious world Sekala, and the unseen or psychic world Niskala, the Balinese healers engage the help of the divine source during each healing session.
The Panca Mahabhuta (fiveelements) Retreat is our signature program that comprises a holistic integrative approach designed to tune in on the physical, emotional and spiritual levels, allowing an organic healing process to naturally unfold. This begins by attuning to your authenticity and honouring your highest potential.
Acknowledging and respecting your individuality, we collaborate with you through a personalised Guest Liaison programme, which guides and nurtures a healing path combining: Balinese-inspired healing rituals for purification, balancing and regeneration, Plant-based living foods cuisine for health, beauty and longevity, sacred arts practices for inner strength, alignment and dedication. Retreats are available in 3, 5, 7, 10, 14 & 21 nights' stays.
♥ Book healing retreats in Bali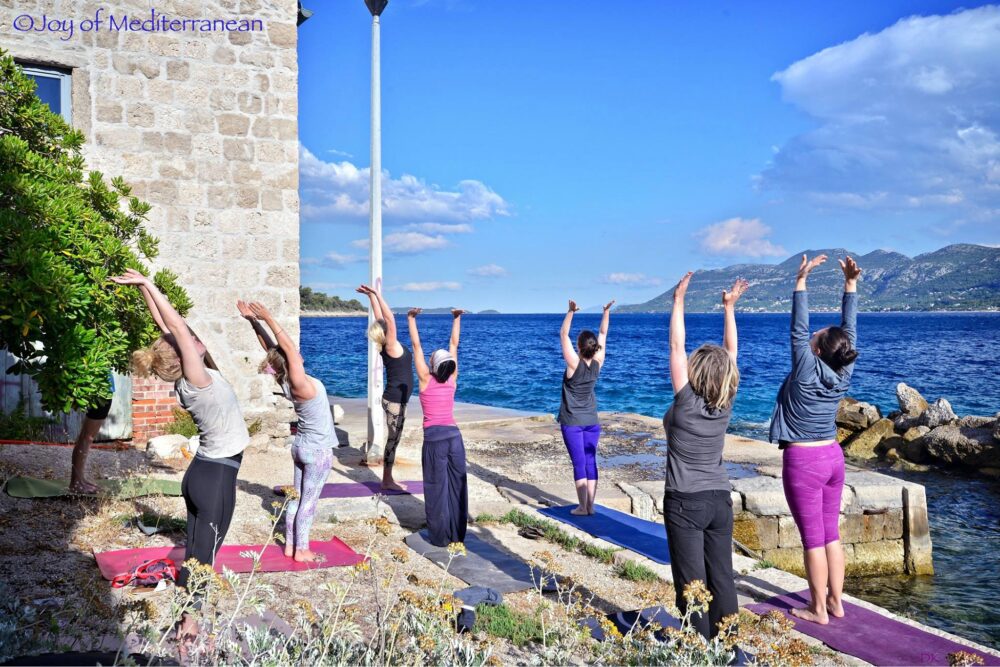 Are you looking for an inspiring and nourishing seaside yoga holiday in Croatia under the Mediterranean sun? Do you want to go somewhere where you can roll out your yoga mat by the sea in the morning, explore secluded beautiful beaches and unspoiled island's nature in the afternoon, and cleanse your body with organic food and detox juices? Then this week long retreat is Croatia is perfect for you!.
Experience the joys of a seaside yoga practice combined with meditation and breathing exercises. You will also experience excursions to the magical nature park of island Mljet with salt lakes, an olive grove farm with wild herb workshop where you will be able to learn about the culinary use and medical benefits of Mediterranean herbs, a boat ride to secluded beaches, and a tour to an organic Bee farm.
Most of all you will discover all the joys of the Mediterranean and have a lot of fun in the process! The extensive local knowledge of the retreat team ensures that you will enjoy the most authentic sights, flavors and experiences of Croatia.
♥ Book healing retreats in Croatia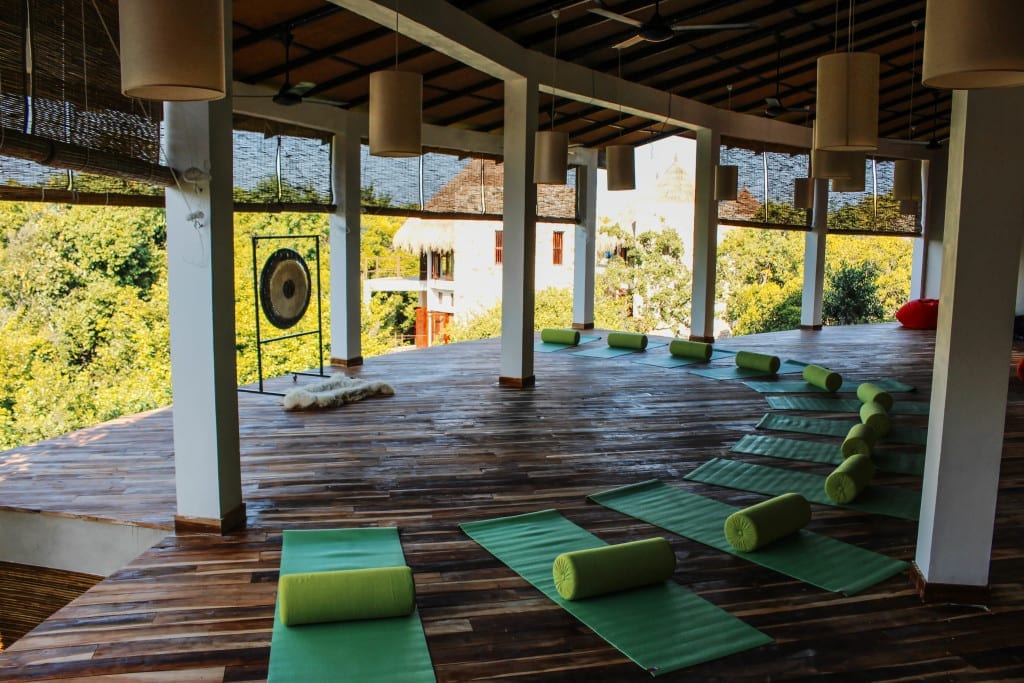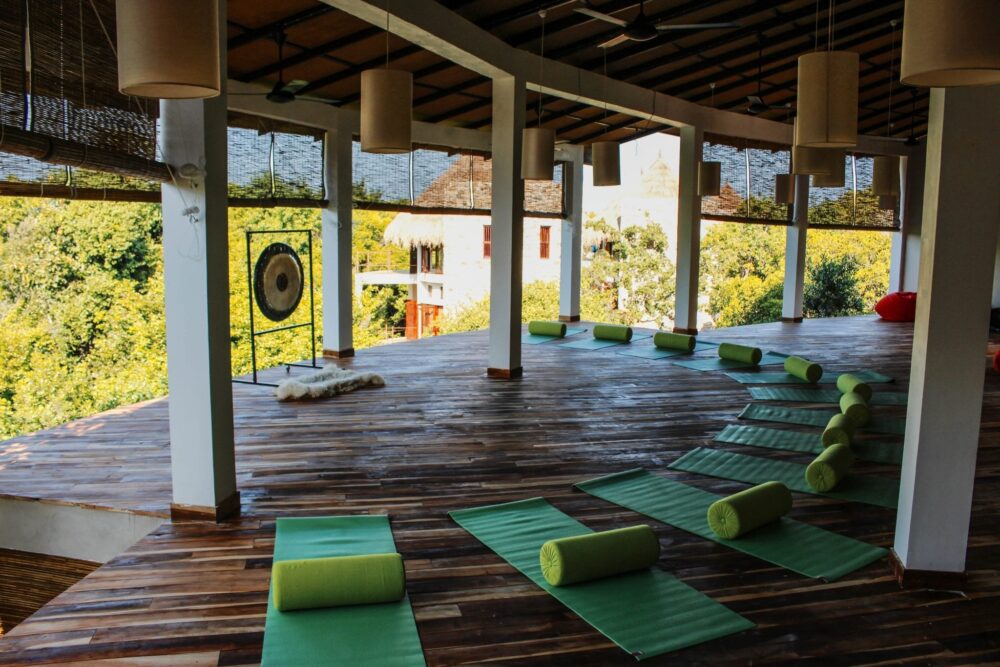 The Sen Wellness Sanctuary is a small, peaceful and modest retreat in a nature reserve set between a lagoon and the ocean in the south of Sri Lanka. It is the perfect place to immerse yourself in natural beauty and relax and rejuvenate your body and mind.
The Sanctuary offers Yoga and Ayurveda retreats all year round and hosts detox retreats and special signature retreats a few times a year. The gentle rhythm of the sanctuary and the pared back approach and architecture of the place allow for a genuine retreat.
The focus at Sen Wellness Retreat is on rest and connection with nature and oneself. The eclectic and fascinating selection of books available are perfect to fill your time between yoga, treatments and walks on the beach.
You'll be encouraged to put away your devices as much as possible and allow for a digital detox too. With our retreat sanctuary in the mangrove forest by the beach, we invite our guests to reconnect with nature and feel the vital energy of Sri Lanka.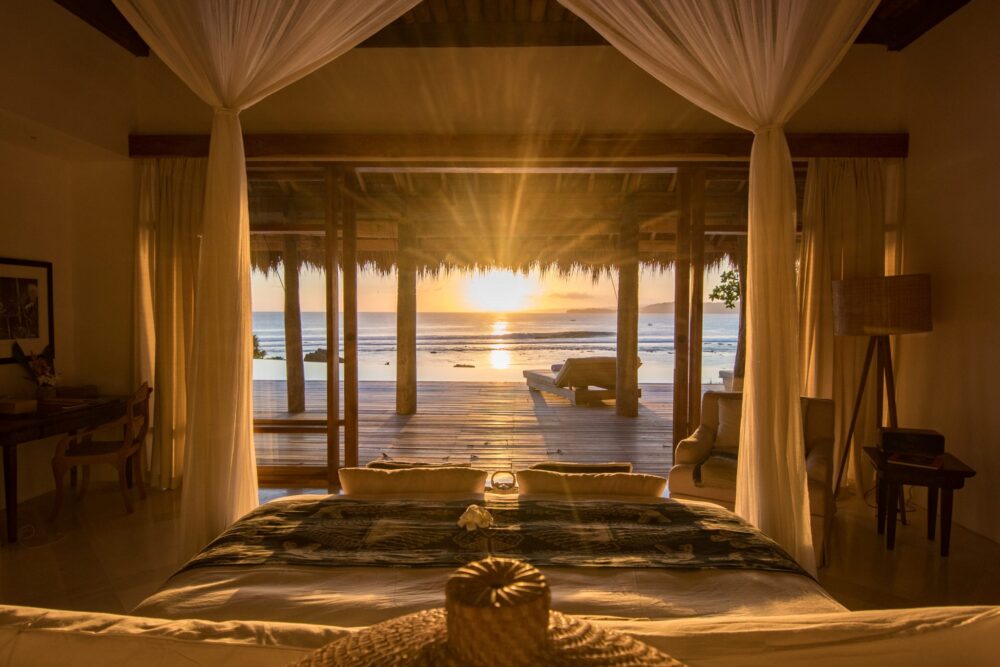 This is not an escape from everyday life. It is the return to a life well lived. Where rugged luxury meets unregulated freedom. A place to connect with something larger than oneself. A haven for the adventurer, for the wanderer. The endlessly passionate and curious. Arrive with an open heart and leave changed forever. This is vacation with a purpose. A destination with meaning. This is Nihi Sumba.
At Nihi Sumba Island we promote all facets of wellbeing. Our focus is to help you leave rejuvenated and rebalanced through a plethora of activities that have been designed to support our mission.
Let the highly trained, healing hands of our Sumbanese Spa staff take care of you as you unplug from your daily life and begin to reconnect to your inner self.
Yoga is an integral part of the Nihi Sumba Island experience and the design of our yoga pavilion reflects just that: a breathtaking platform set atop a cliff side ridge offers sweeping views of Nihiwatu Beach on the Indian Ocean. Choose your wellness package – Nourish, Warrior or Surf!
♥ Book healing retreats in Southeast Asia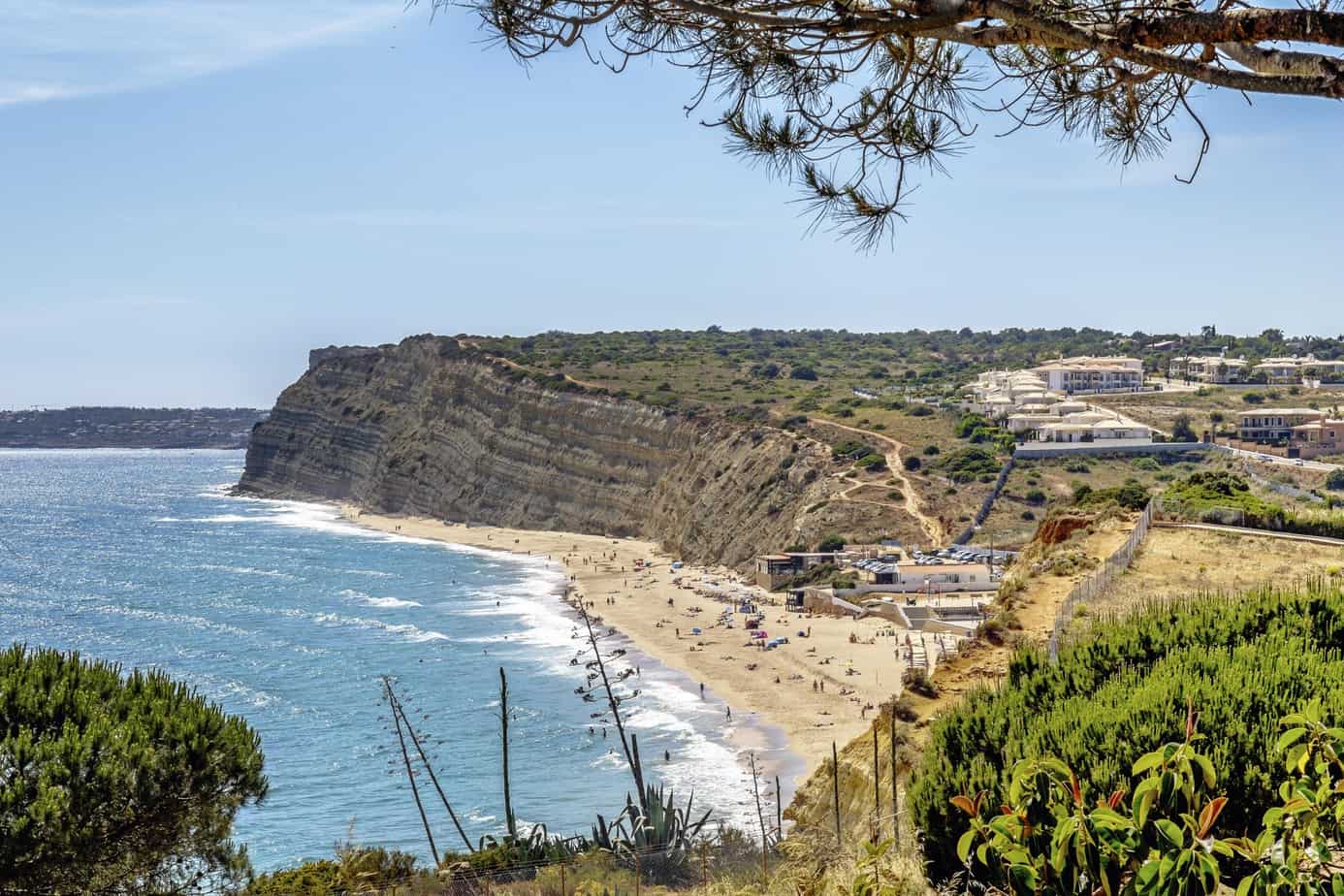 Escape everyday life and treat yourself to an indulgent 5 day retreat at a boutique hotel with maximum pampering and minimum stress. This is the perfect spa getaway experience just for you with your partner or a friend guaranteed to rejuvenate, relax and de-stress.
Boost your energy levels and establish new healthy habits with our selection of spa treatments and restaurant menu.
This Relax & Revive 5 day retreat includes 5 nights in a room with a beautiful sea or garden view, a welcome smoothie or juice on the hotel's panoramic terrace with stunning views of the sparkling ocean and endless sky, super-food breakfasts with dairy free alternatives, fresh fruit, vegetable juices and smoothies.
A two course lunch is included on two days of this relaxing break, to be taken on days of your choice as well as one evening four course dinner with vegetarian, vegan and raw food options.
As part of the retreat you can enjoy four organic treatments in the hotel's Neal's Yard Remedies of Covent Garden London Spa the first overseas spa of its kind.
This includes Indian Head Massage, Body Harmony Treatment, Relaxing Back Massage and a Facial. Morning yoga sessions are included every other day and you will also enjoy unlimited access to the wellness pool, sauna and steam room.
You can relax and completely unwind with us. It will make a world of difference to your health and wellbeing and see you returning home completely renewed.
♥ Book healing retreats in Portugal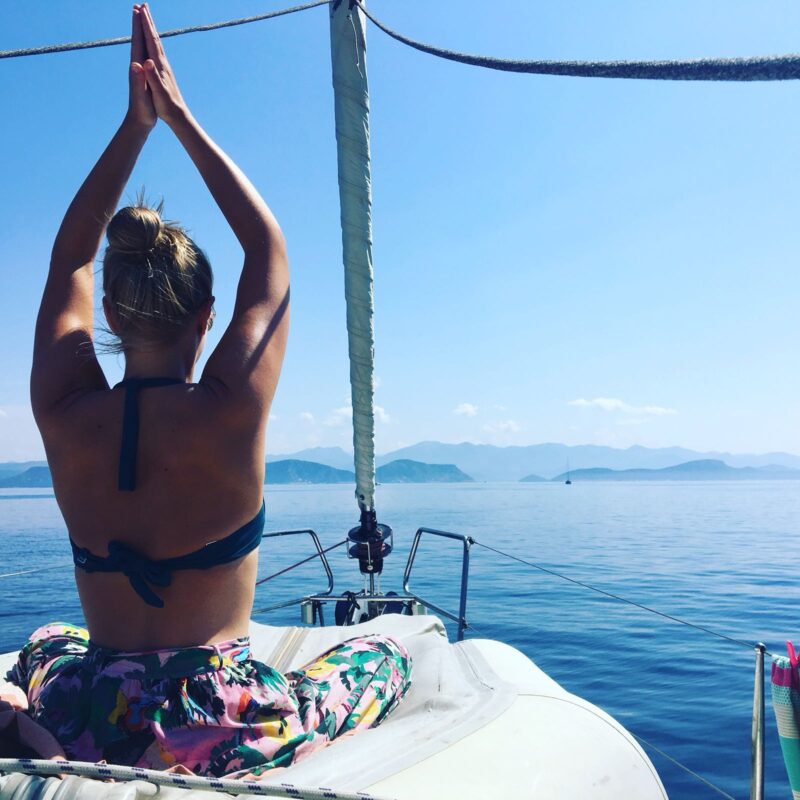 Sailing the Greek Islands is a lifetime bucket list item that is every part as rewarding as you'd imagine it is. Our Greek Islands yoga sailing is based out of the Ionian Islands, which is located on the west coast of Greece, which is the protected part, creating the perfect environment for flat seas, mild winds and the best leisure cruising areas.
Our Greek Islands yoga sailing holiday starts off with an hour long yoga class in a new secret location each day, whether it's overlooking the bay, the beach or the harbour, but rest assured you wont have done a yoga class in a location like this before.
We set sail for your daily beach stop, which includes some of the bluest, clearest water you've even seen with magical white cliffs towering over the beach. It truly is a bucket list trip.
♥ Book healing retreats in Greece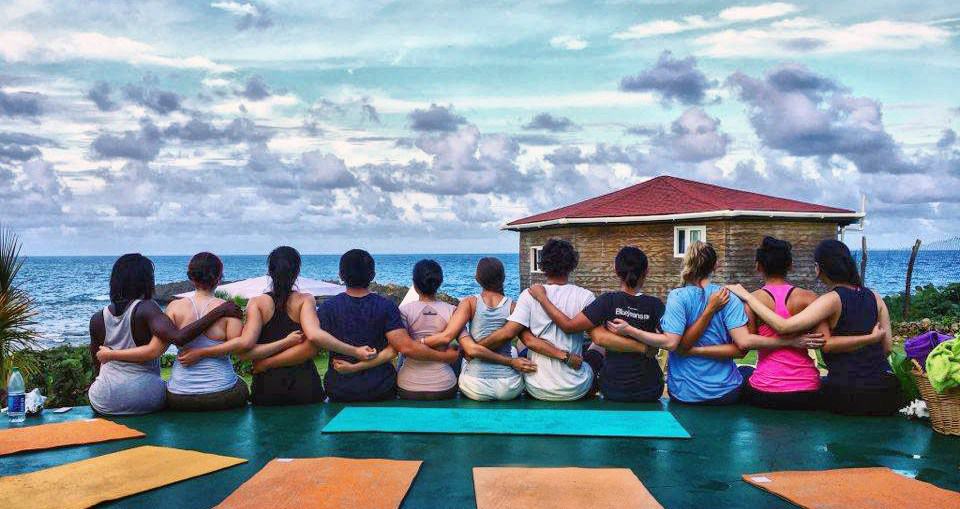 We are directly on the seaside; Long Bay beach, one of the most beautiful virgin beaches, with kilometers of fine white sand, is just a three minutes walk away. The parish of Portland, on Jamaica's East Coast is one of the most beautiful places on the island. With its stunning and warm blue waters, romantic coves, virgin beaches, breathtaking panoramic views and waterfalls, it is not a tourist area and you will be far away from the rush, stress, and hustle of the city.
You will have a chance to meet locals, walk around and enjoy amazing wild nature and the pulsing culture of sweet Jamaica. It is time to slow down and get back into balance.
Enjoy an oasis of tranquility and relaxation through yoga, mind and body awareness, healthy food, fresh spring water and herbal medicine. More than just a holiday, we are here for you to experience a transformational journey within yourself. Go Natural retreats are all about slowing down and getting back into balance.
We are here to support you in your wellbeing journey, making you feel at ease from the moment you arrive. Everyone has different needs, goals and passions, that's why we have many different programs to fit your needs.
Our aim is not only to teach you yoga while you are here with us, but also to show you how to bring more yoga and healthy living practices into your everyday life. We will provide you with a yoga plan for your own practice, yoga e-books, yoga music, and a lot of healthy tips for your daily routine.
♥ Book healing retreats in the Caribbean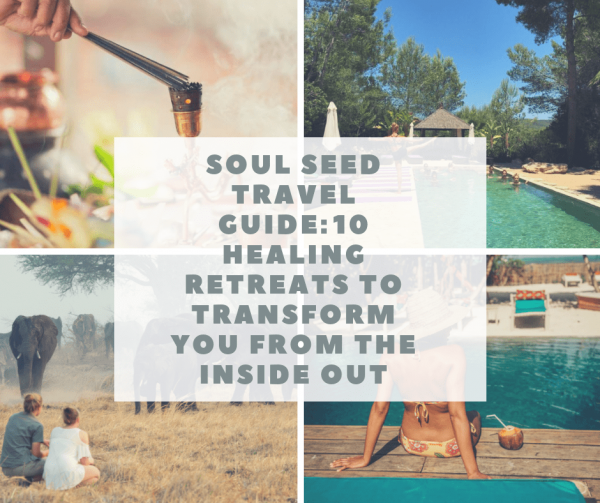 For the latest travel inspiration follow us on Instagram @soulseedtravel. Get in touch with our retreat advisors to help you find, discover and book your perfect retreat. Namaste!