These 10 recommended healing retreats offer you more than just a retreat experience; they offer you deep healing on all levels of your being to help you transform your life from the inside out.
If you find yourself stuck in a rut, feeling drained, going through a big life transition, or wanting to turn your health around these retreats are for you.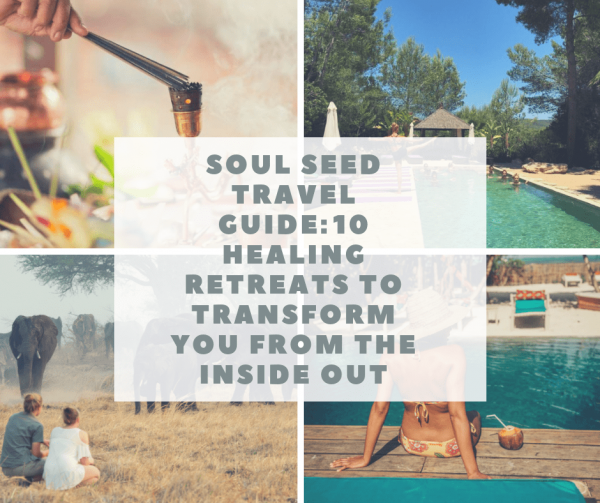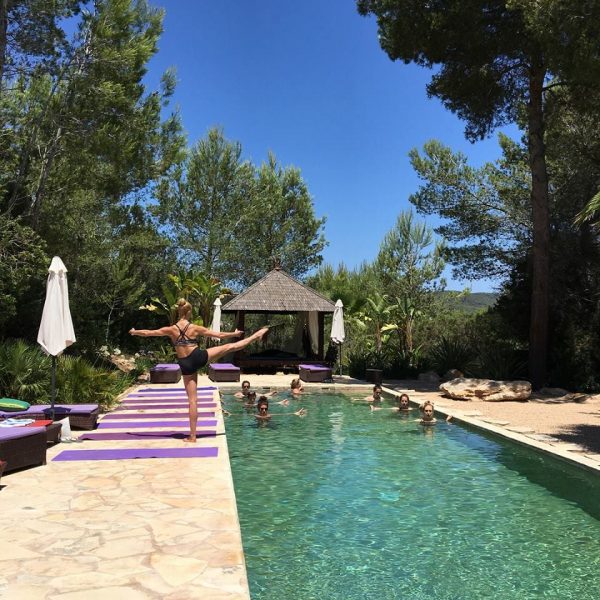 It's all inside you, every single thing you need. The body balance wellness retreat is an empowering and life changing experience all about you.
We create an organic and nurturing environment for you to relax, recharge, switch off from daily stress and strain of life.
Stepping in to your power to redirect your attention to what you truly want and move forwards towards your dreams.
Delve in to activities at your leisure, taking part in as much or as little as you like. From yoga to Pilates, nature hikes to pampering, cooking workshops to creative art workshops, there is something for everyone. Nurturing body and mind.
Our timetable will be perfectly balanced between exciting activities and personal time to relax, dip in the pool and catch up on 'me time'. You are invited to try everything, however, extra personal time and long lies are also supported.
Your villa is nestled amongst a fragrant pine forest in the beautiful North of Ibiza, a peaceful and tranquil sanctuary.
This organic and nurturing home has gardens to explore, meditative spaces to switch off, Bali style huts to relax and a beautiful pool to dip in and refresh.
Step away from the party scene and find the most beautiful and breath-taking Mediterranean paradise.
Together we will discover an island of turquoise waters, hidden coves, pine tree forests, the magical Es Vedra filled with magnetic power and explore Ibiza's best kept secrets.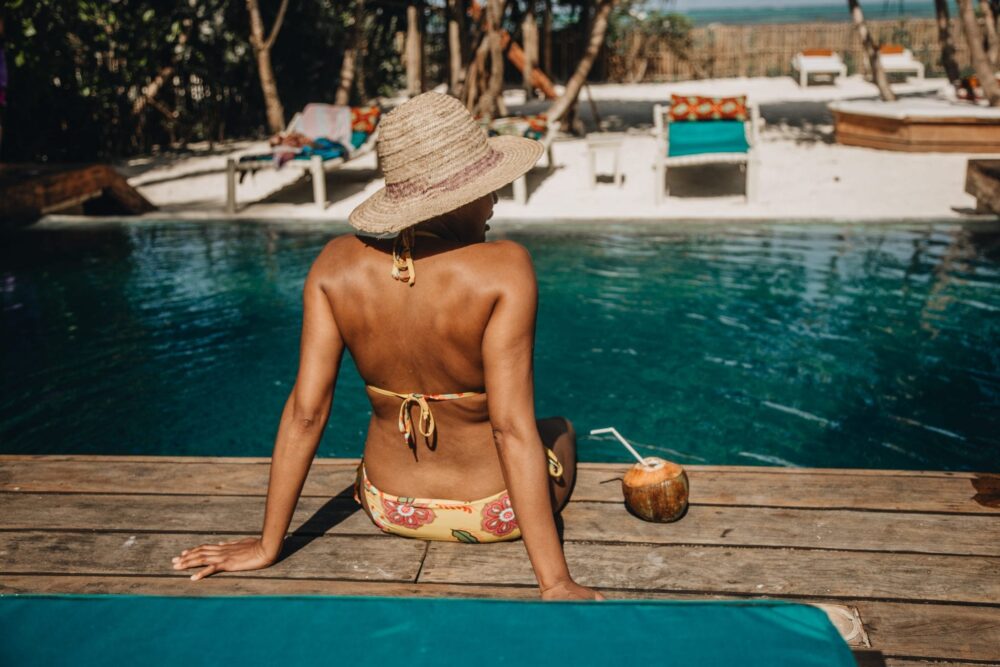 Our annual healthfulness retreat is the perfect place to recharge, reflect and refocus for 7 nights. Held in a beautiful beach front villa in Jambiani, a coastal village on the South East of the island, let the Indian Ocean's waves wake you up in the morning and put you to sleep at night.
Eat the freshest locally grown produce from the village and taste the catch of the day from the fisherman from the turquoise sea. Start you day with a revitalising yoga practice and build your day with inspiring workshops, classes and trips. Or opt for quiet time journaling, painting or relaxing around the pool. Make heartfelt connections with fellow kindred spirits looking for that experience of a lifetime.
The town is a close-knit vibrant village made up of artisans and fisherman. A friendly, welcoming community, where you'll here the say "Jambo" hello each time you pass a native. Along the beach you'll find a string of boutique accommodations, hotels and restaurants catering for the now growing tourists or expat visitors.
Due to the moon's rotation, during the day the tide will pull back as far as 200m from the beach and you'll see women using that time to plant and lay their seaweed traps. Around 4pm when the Indian ocean waves returns, the local fisherman emerges with the daily catch. This can all be seen from the backyard of the 7 bedroom private villa we will call home during our time in Zanzibar.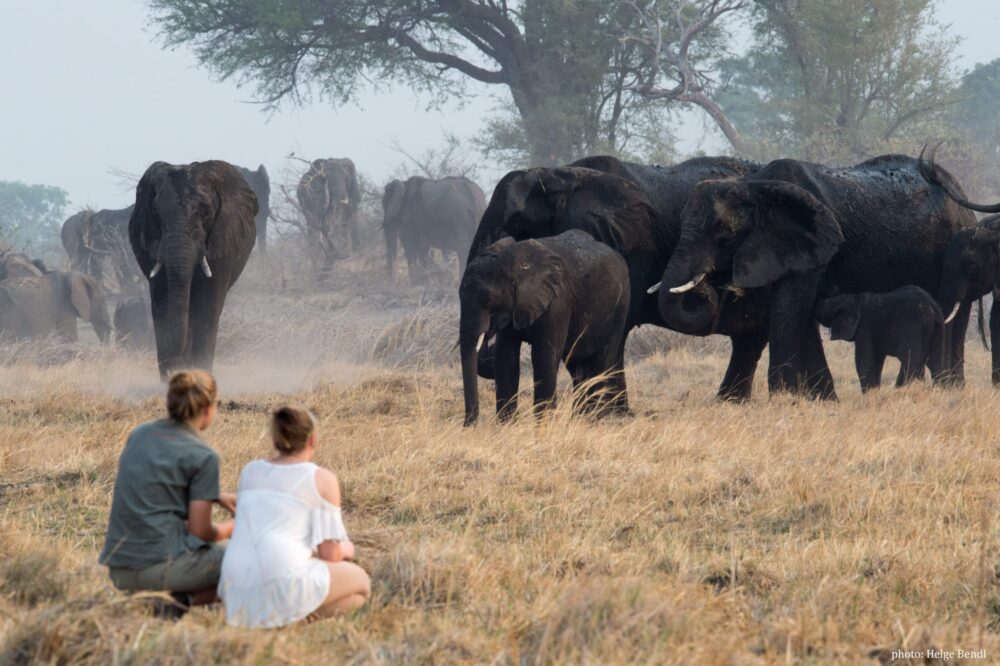 We invite you to come join us for our transformational 7 day yoga wildlife retreat offering you an incredible opportunity to connect deeply with the elements and energy of nature.
Working with the 5 elements of Earth, Water, Fire, Air and Ether we will explore the connection between the elements and our subtle energetic bodies. Gaining a deeper understanding of how our energetic centres work and creating a Holistic self practice that can heal, restore and balance our energy.
The venue is the only lodge in the Bwabwata National Park, an area renowned for its large herds of elephant. The lodge will be used exclusively for the retreat guests.
Most days are set to begin with a morning yoga practice out in nature. What better place to find yourself at sunrise? The picture-perfect settings will give you the feeling as though time is standing still and you will almost certainly be able to hear the surrounding nature and wildlife whispering rejuvenation into your soul as the world awakes.
The remainder of the day will be spent on excursions, shamanic sessions, relaxation or optional reiki or spa treatments. As the days draw to a close, you will find yourself back in nature for an afternoon yoga practice. An incredible way to end the day and quieten your mind before dinner under the starlit skies.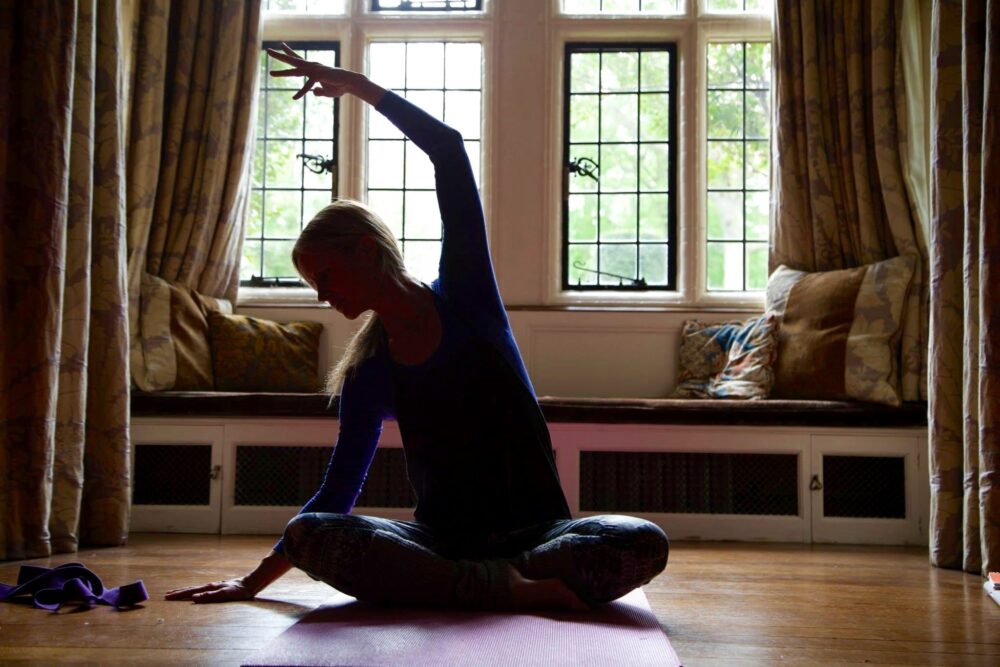 Join us for our renew and restore yoga weekend as we welcome the return of the light and embrace the early signs of spring. While winter is a time to conserve energy and reflect inwards, spring is a time of regeneration, new beginnings, and a renewal of spirit.
Through the time-honoured practices of meditation and yoga you will get to step back and immerse yourself in the natural surroundings of North Norfolk as it springs back into life. With space and time to relax in the beautiful walled garden and connect to Spring's wood element with silent walks through the Hall's grounds and beyond.
Staying 3 nights in the West wing, Wiveton Hall is a dreamy, flint-faced, Jacobean manor house. It dates back to the 17th century and is situated on the North Norfolk coast between Blakeney and Cley-next-the-Sea.
Apart from the beautiful setting on the north Norfolk coast, being a short country walk away from Blakeney and the cosy open fires of Wiveton Hall's West Wing we have the added bonus of our host being a National Treasure. Desmond, famed for his star role in the BBC's Normal for Norfolk, is a charming presence adding a little fun and spice to the proceedings!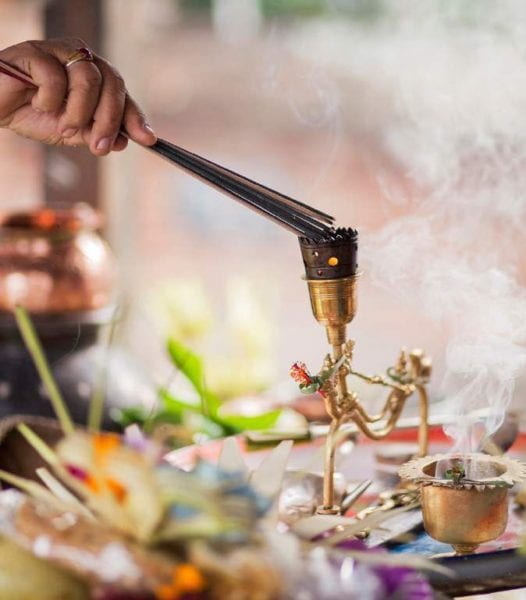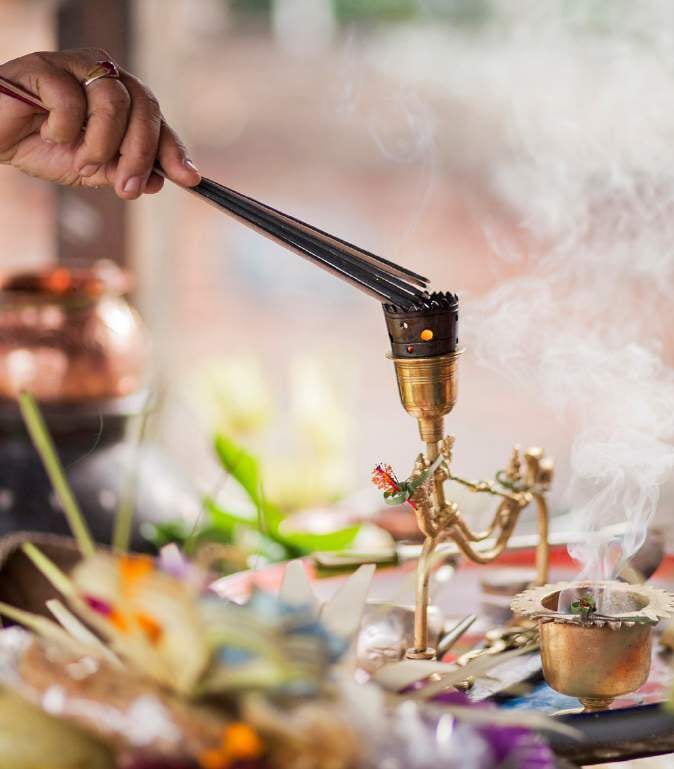 This luxury chakra retreat in Ubud will honor the deeply spiritual nature of Bali, or "Island of the Gods," by offering a series of workshops exploring the Chakra System, the seven spiritual centers in the human body.
A series of mindful workshops will guide you in the exploration of creative self-expression in your life. Every day, you will be guided into awareness and understanding of how these swirling wheels of energy assist you in staying balanced and healthy.
Complimenting the workshops, we will extend the chakra focus through corresponding daily yoga postures, sensory experiences, and cultural local activities.
We will begin the week with the 1st chakra and work our way up to the 7th by the last day, offering a complete immersion into the world of chakras using all the senses. You will surely end the week feeling balanced in mind, body, and spirit.
You will not only enjoy the grounds of the hotel, the outdoor areas, including a lovely pool, patio and lounges, but the retreat also includes some amazing day-trips to the surrounding sites.
A guided day in and around Ubud will lead you through an introduction to the area, the sites and temples. We'll enjoy participating in activities that mirror the elements for our chakra-themed days, such as visiting the rice paddies (earth), a water temple (water), a Balinese healing and fire ritual (fire), as well as experience the traditional Balinese dance (air).
The final full day entails a trip to a luxurious 5* hotel and spa where we'll indulge in personalised chakra ceremony spa treatments and plenty of time to relax in the lush surroundings – the perfect way to balance out a week of soul-work and mindfulness.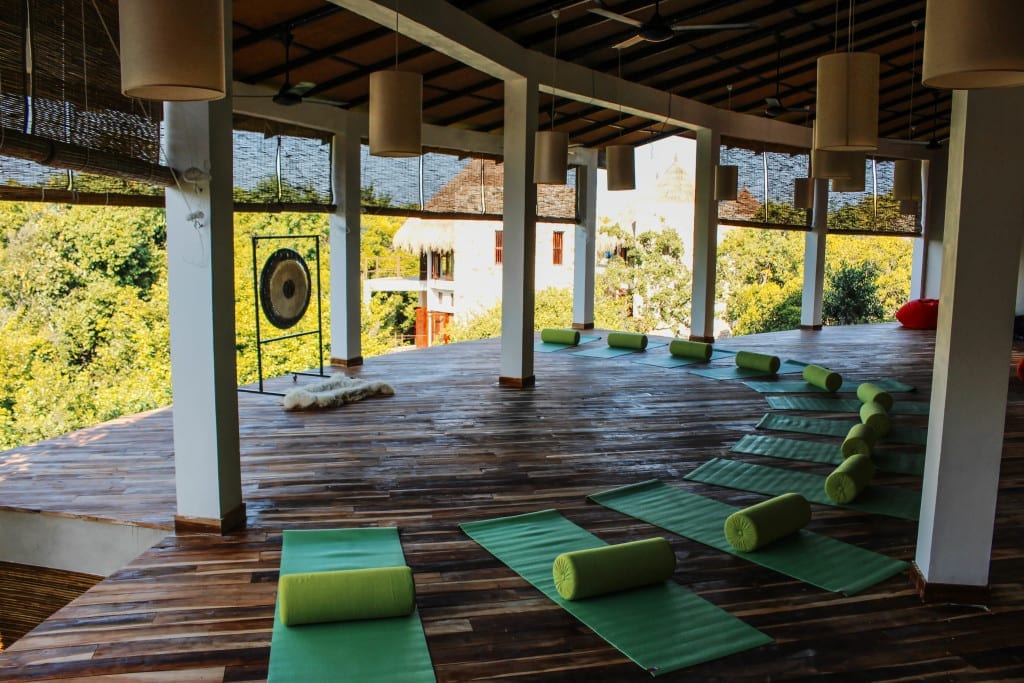 The Sen Wellness Sanctuary is a small, peaceful and modest retreat in a nature reserve set between a lagoon and the ocean in the south of Sri Lanka. It is the perfect place to immerse yourself in natural beauty and relax and rejuvenate your body and mind.
The Sanctuary offers Yoga and Ayurveda retreats all year round and hosts detox retreats and special signature retreats a few times a year. The gentle rhythm of the sanctuary and the pared back approach and architecture of the place allow for a genuine retreat.
The focus at Sen Wellness Retreat is on rest and connection with nature and oneself. The eclectic and fascinating selection of books available are perfect to fill your time between yoga, treatments and walks on the beach.
You'll be encouraged to put away your devices as much as possible and allow for a digital detox too. With our retreat sanctuary in the mangrove forest by the beach, we invite our guests to reconnect with nature and feel the vital energy of Sri Lanka.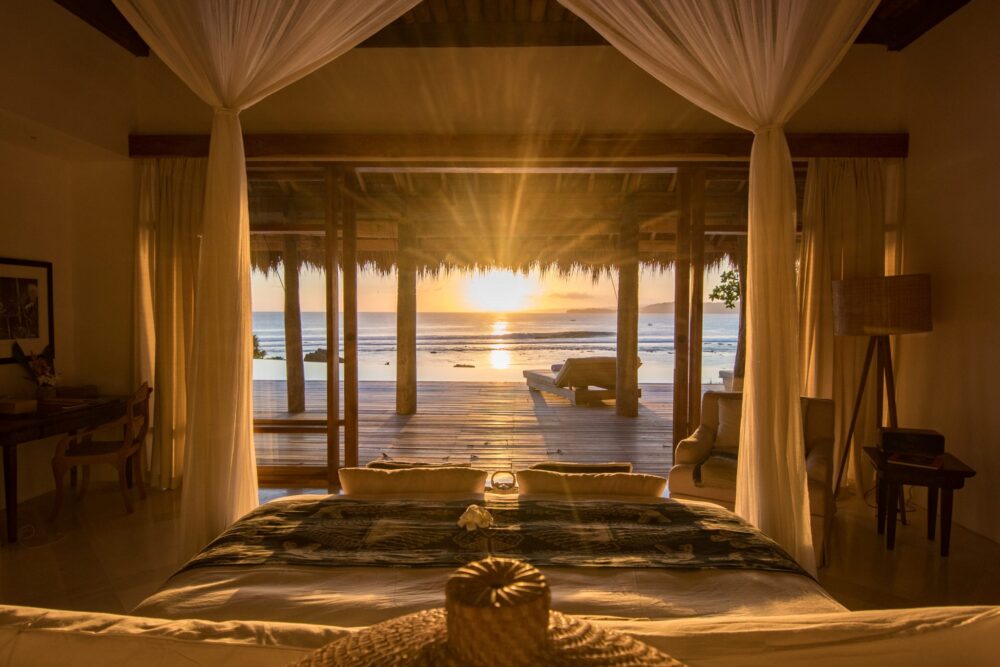 This is not an escape from everyday life. It is the return to a life well lived. Where rugged luxury meets unregulated freedom.
A place to connect with something larger than oneself. A haven for the adventurer, for the wanderer. The endlessly passionate and curious. Arrive with an open heart and leave changed forever. This is vacation with a purpose. A destination with meaning. This is Nihi Sumba.
At Nihi Sumba Island we promote all facets of wellbeing. Our focus is to help you leave rejuvenated and rebalanced through a plethora of activities that have been designed to support our mission.
Let the highly trained, healing hands of our Sumbanese Spa staff take care of you as you unplug from your daily life and begin to reconnect to your inner self.
Yoga is an integral part of the Nihi Sumba Island experience and the design of our yoga pavilion reflects just that: a breathtaking platform set atop a cliff side ridge offers sweeping views of Nihiwatu Beach on the Indian Ocean. Choose your wellness package – Nourish, Warrior or Surf!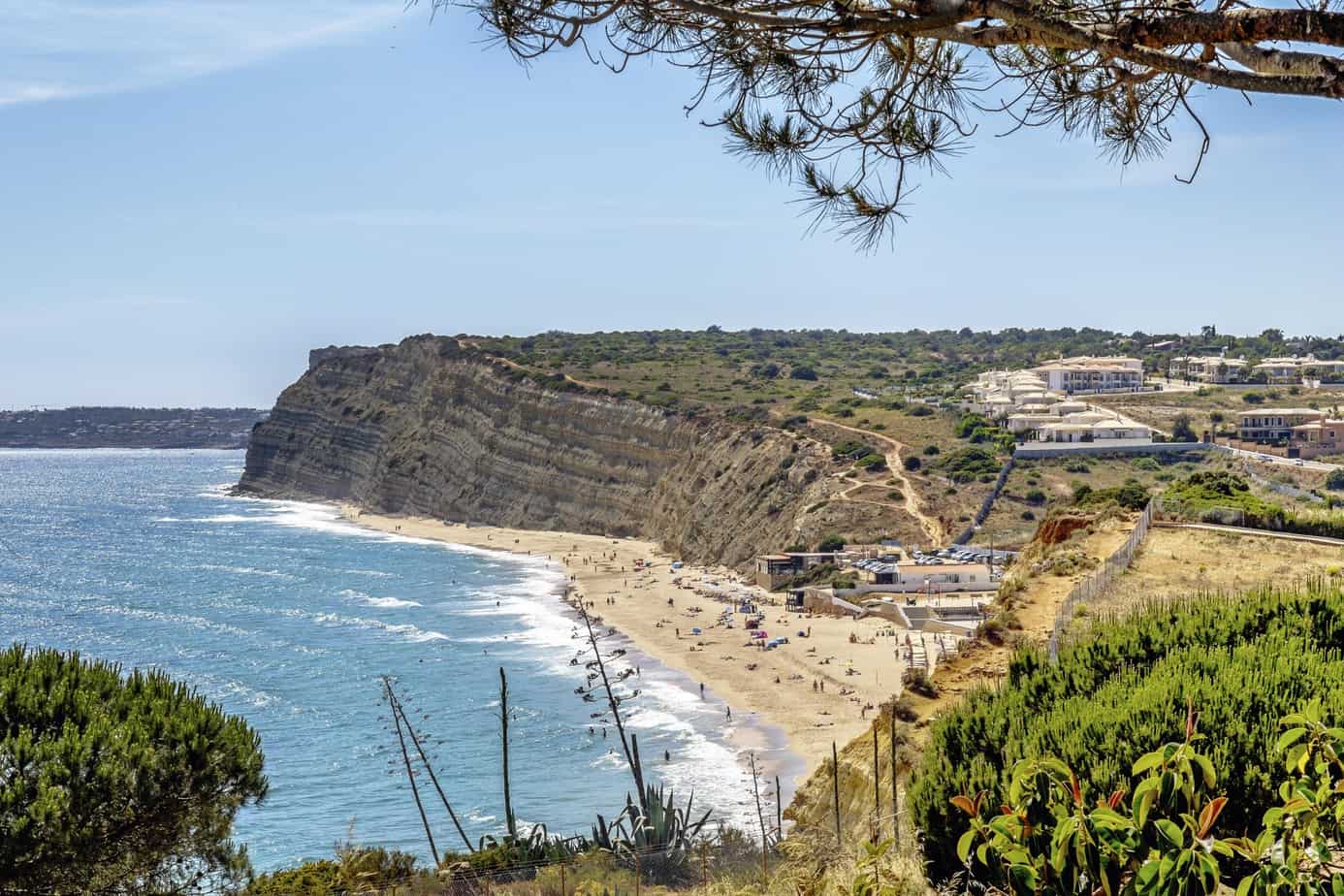 Escape everyday life and treat yourself to an indulgent 5 day retreat at a boutique hotel with maximum pampering and minimum stress. This is the perfect spa getaway experience just for you with your partner or a friend guaranteed to rejuvenate, relax and de-stress.
Boost your energy levels and establish new healthy habits with our selection of spa treatments and restaurant menu.
This Relax & Revive 5 day retreat includes 5 nights in a room with a beautiful sea or garden view, a welcome smoothie or juice on the hotel's panoramic terrace with stunning views of the sparkling ocean and endless sky, super-food breakfasts with dairy free alternatives, fresh fruit, vegetable juices and smoothies.
A two course lunch is included on two days of this relaxing break, to be taken on days of your choice as well as one evening four course dinner with vegetarian, vegan and raw food options.
As part of the retreat you can enjoy four organic treatments in the hotel's Neal's Yard Remedies of Covent Garden London Spa the first overseas spa of its kind.
This includes Indian Head Massage, Body Harmony Treatment, Relaxing Back Massage and a Facial. Morning yoga sessions are included every other day and you will also enjoy unlimited access to the wellness pool, sauna and steam room.
You can relax and completely unwind with us. It will make a world of difference to your health and wellbeing and see you returning home completely renewed.
Sailing the Greek Islands is a lifetime bucket list item that is every part as rewarding as you'd imagine it is. Our Greek Islands yoga sailing is based out of the Ionian Islands, which is located on the west coast of Greece, which is the protected part, creating the perfect environment for flat seas, mild winds and the best leisure cruising areas.
Our Greek Islands yoga sailing holiday starts off with an hour long yoga class in a new secret location each day, whether it's overlooking the bay, the beach or the harbour, but rest assured you wont have done a yoga class in a location like this before.
We set sail for your daily beach stop, which includes some of the bluest, clearest water you've even seen with magical white cliffs towering over the beach. It truly is a bucket list trip.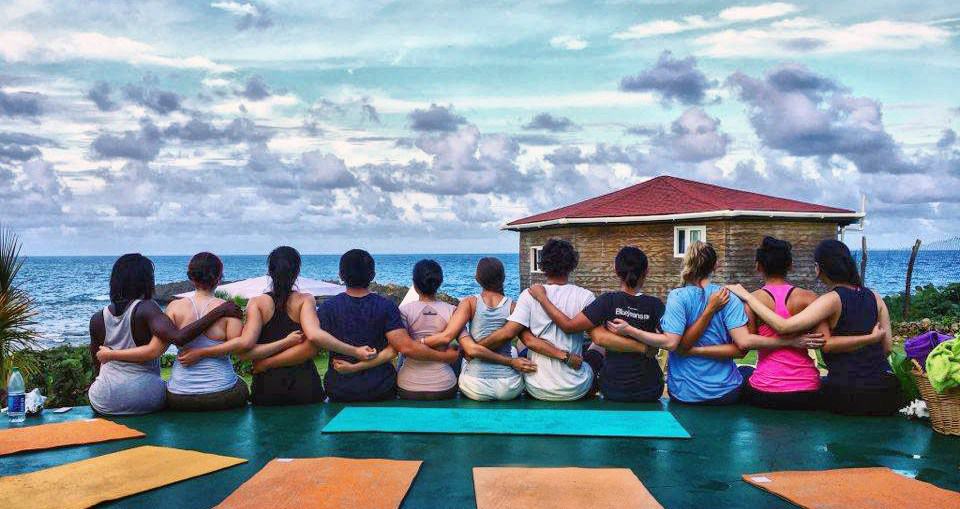 We are directly on the seaside; an Oasis for your Mind & Soul with fantastic ocean views and surrounded by gorgeous green nature; a quiet and safe area where the only sounds you will hear are singing birds and the ever flowing voice of the ocean.
Long Bay beach, one of the most beautiful virgin beaches, with kilometers of fine white sand, is just at 3 minutes walking distance, in the fishermen village Long Bay.
The parish of Portland, on Jamaica's East Coast is one of the most beautiful places on the island. With its stunning and warm blue waters, romantic coves, virgin beaches, breathtaking panoramic views and waterfalls, it is not a tourist area and you will be far away from the rush, stress, and hustle of the city. You will have a chance to meet locals, walk around and enjoy amazing wild nature and the pulsing culture of sweet Jamaica.
Jamaica is described as the most beautiful island in the Caribbean; the enchanting jewel with sugar-white beaches, majestic waterfalls, charming houses, breathtakingly beautiful mountain peaks and tropical flora; all of it accompanied by the sensual beat of reggae
It is time to slow down and get back into balance. Enjoy an oasis of tranquility and relaxation through yoga, mind and body awareness, healthy food, fresh spring water and herbal medicine.
More than just a holiday, we are here for you to experience a transformational journey within yourself. Go Natural retreats are all about slowing down and getting back into balance.
Get in touch with us below and let us help you find your perfect retreat!
For the latest travel inspiration follow us on Instagram @soulseedtravel. Get in touch with our retreat advisors to help you find, discover and book your perfect retreat. Namaste!