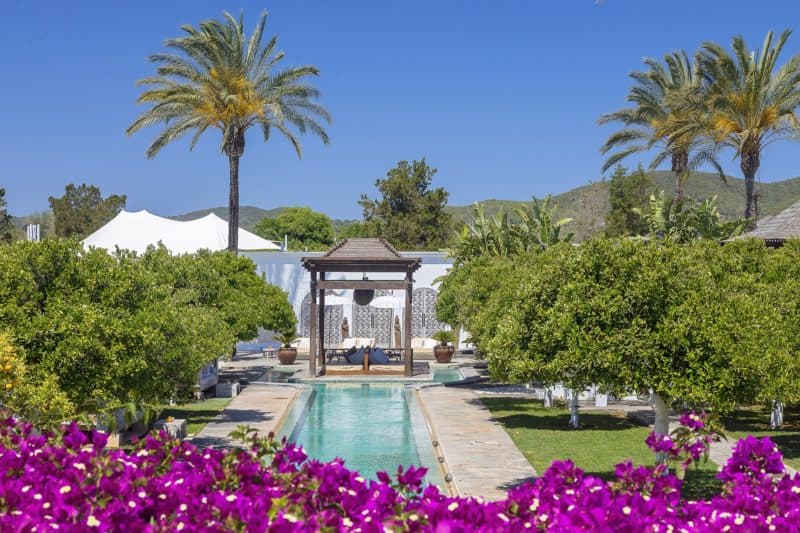 Our Soulful Ibiza Wellbeing Guide is written with the wellness traveller in mind who wants to stay fit and healthy whilst on the White Isle. Go on a retreat to nourish your soul and recharge your batteries, or stay in a hotel with a spa that offers daily yoga and meditation classes and serves nutritious healing foods. For a tailor made option with your family, rent your own private luxury villa for a bespoke experience with the support of our concierge.
Soulful Ibiza Wellbeing Guide
Retreats
Ibiza Retreats
Ran by two beautiful and soulful ladies, Larah and Susie, Ibiza retreats run throughout the year. Choose a retreat from a mix of yoga, meditation, mindfulness, fitness, life coaching and a menu of healing massages and treatments by the best therapists on the island.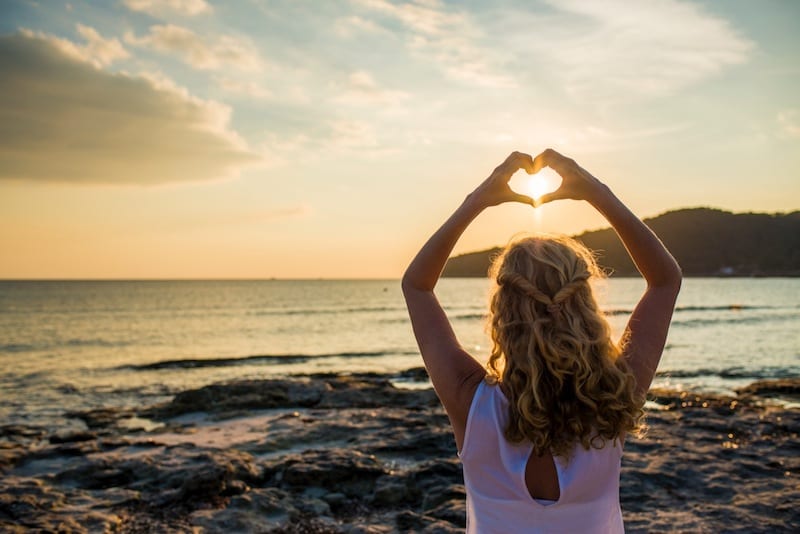 Ibiza Retreats began with a vision. Founder Larah Davis felt the "call" to create retreats in Ibiza where guests can feel completely accepted, gently and compassionately supported to soften, release external pressures and come back to themselves. They run group retreats throughout the year, combining and integrating over one hundred different treatment, therapy and workshop possibilities. Working with a world-class team of talented, passionate teachers and therapists.
Plus bespoke retreats in carefully hand-picked locations across the island. They have two of their own beautiful Ibiza Wellbeing retreat 'homes' where they host their group retreats, plus a portfolio of beautiful properties in stunning, peaceful locations, set in nature, for their private and bespoke retreats.
With a combined thirty years experience in exclusive Ibiza properties, they carefully match the right retreat concept to the right location, to enable different clients, from all over the world to find the rest and rejuvenation that they need. Upcoming retreats include: A Yoga, Mindfulness & Lifestyle Detox, from the 19th -24th of October; Yoga, Energy & Natural Wellbeing, from the 17th – 24th of August; and a Nourishing Retreat for Women, from the 21st – 26th of September.
Harmonic Escapes
Ibiza wellbeing retreats with a 'tasting' menu of feel good activities.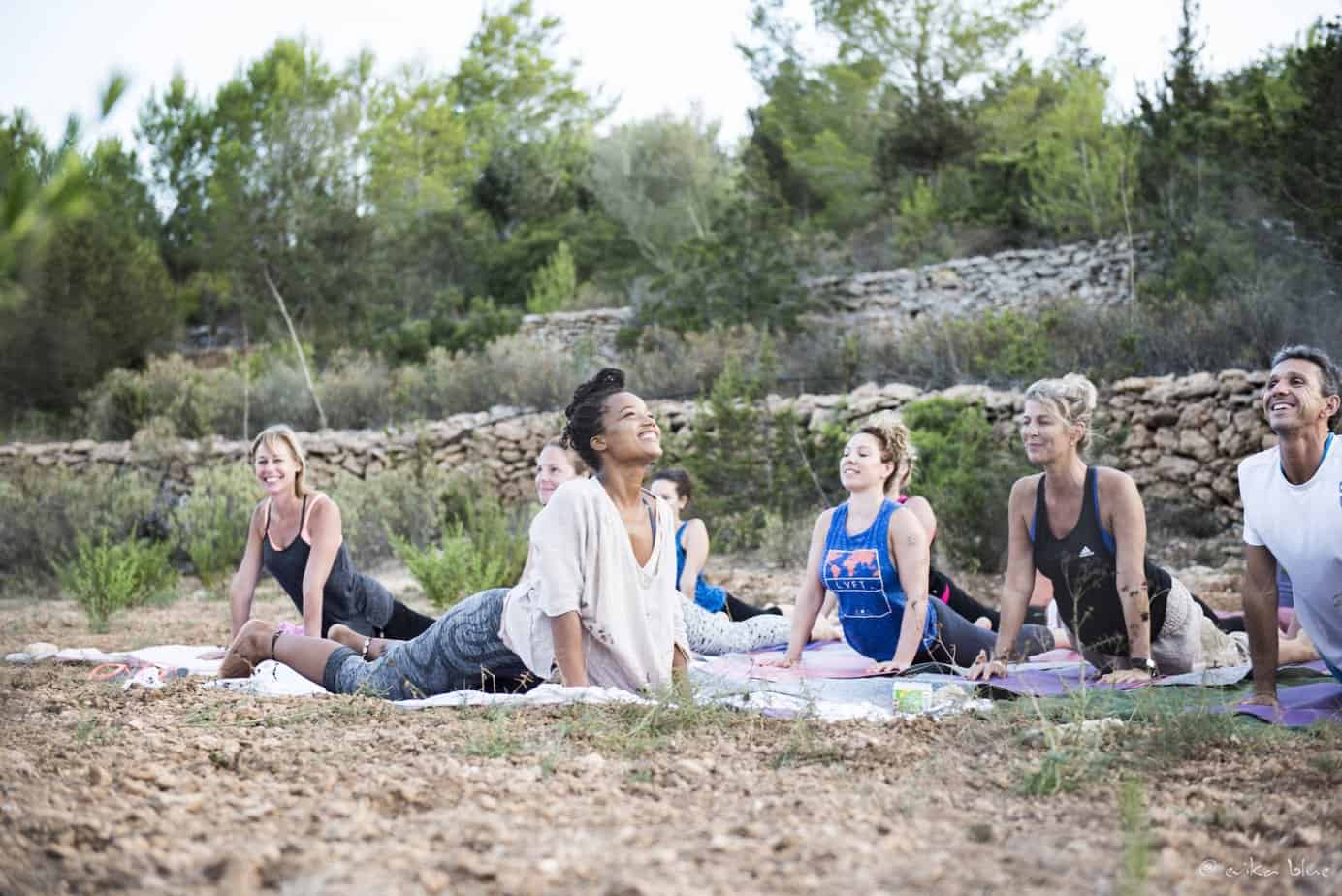 Experience a unique yoga and hiking retreat in Ibiza where you will re-discover your inner strength, leaving you feeling empowered and energised. We combine dynamic and restorative yoga sessions, meditation, stand-up paddle boarding, enjoyable hikes by the sea and adventures in the beautiful Ibiza countryside. Our walking and yoga retreat is the perfect balance between cultivating a deep yoga practice, discovering a more powerful you, unlocking your potential whilst exploring a less-explored part of Ibiza in a relaxed and fun way.
Accommodation is a charming Spanish finca (villa) set among extensive gardens and woodlands and a short walk from Santa Eulalia town beach. The villa features a beautiful swimming pool, an outdoor yoga platform and a traditional Finnish sauna, a perfect way to end the day after a long walk.
You will be guided throughout your six-night retreat experiencing uplifting yoga, inner work through breath-work and meditation and energising walks and time to reconnect with yourself.
You will be nourished with healthy and delicious Mediterranean food, fresh from local Ibiza farms. Groups are kept small with a maximum number of 12 guests. Their next retreat – Yoga and Hiking, takes place from the 17th – 23rd of October.
Yoga Trip Ibiza
Yoga Trip Retreats offer damn good yoga and wellbeing breaks with fun and little life learning thrown in.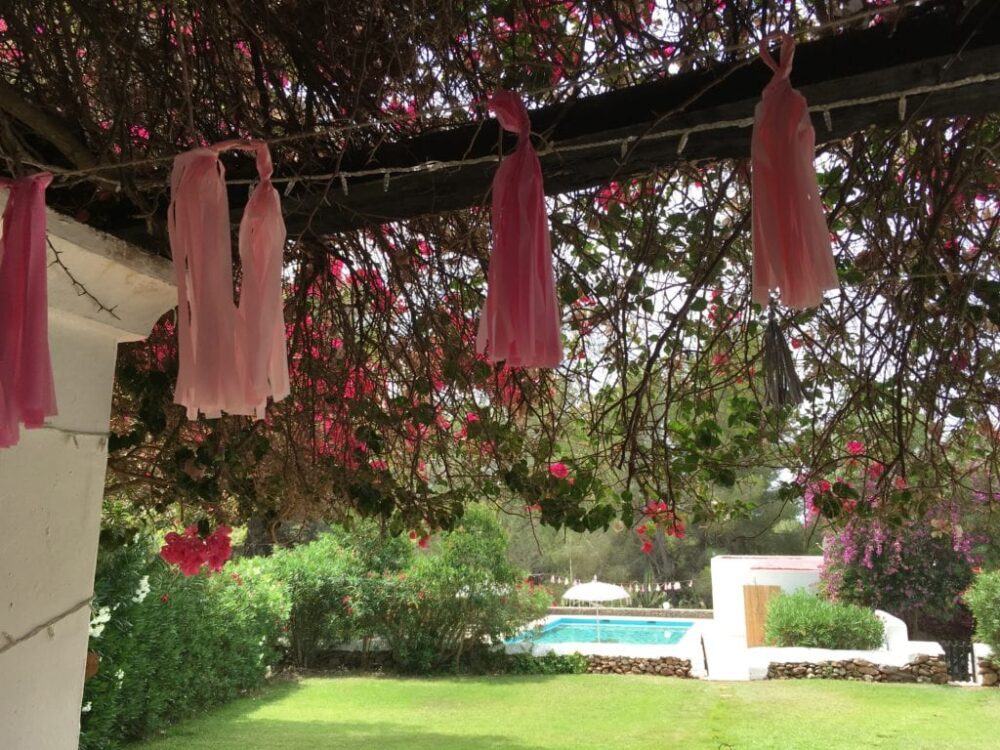 Are you seeking some damn good yoga, clean and nutritious nourishment and right environment to heal yourself little? Do you feel the need to break the daily grind? Are you happy to be given little nudge and encouragement towards more pure living? Think genuine yoga, mindfulness and delicious nutritional food in beautiful and magical Ibiza.
Add a relaxing massage in the beginning of your stay to help you sooth into your journey, workshops and other fun activities with like minded people..voila – you are on a Yoga Trip!. Join their next retreat, a four day Yoga and Fitness retreat from the 13th – 17th of October.
Art Retreats with Roseline de Thelin
For those of you looking for something to inspire your creativity, Roseline de Thelin runs art retreats combined with yoga and mindfulness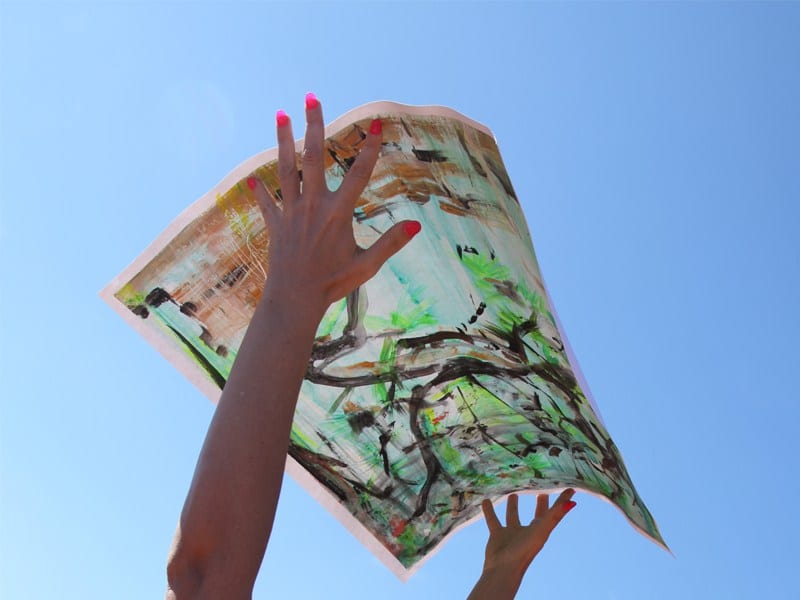 Roseline's passion is to awaken people's artistic potentials, creativity, consciousness and connection to the environment. She facilitates Art retreats and Creative workshops that foster artistic investigation, self-discovery, self-awareness and personal innovation. Nature is the ultimate artist and the nature of Ibiza is raw, untamed and exquisitely beautiful.
Guided by Roseline, participants will explore hidden parts of this historic Mediterranean island to discover its pristine nature, clear waters, inspiring light and magical landscapes. When we activate the genius of our innate creativity we can apply it to every area of our life! The Just Paint workshop, from the 9th – 12th of April (2020), will encourage you to work in innovative ways allowing your painting to emerge lead by your imagination and your creative process.
It's designed to help you unlock your creativity by learning how to balance simple techniques with the relinquishing of control and by harnessing chance encounters, trial, error and transformation. Or unleash your imagination from scrapbook to canvas on the Mixed Media and Story telling workshop from the 30th – 3rd of May (2020). This which is designed to encourage you to work in innovative ways allowing your process of creation to be lead by your imagination and the association of images.
Carte Blanche Body Balance Ibiza Wellbeing Retreats
It's all inside you, every single thing you need. The carte blanche body balance retreats is an empowering and life changing experience.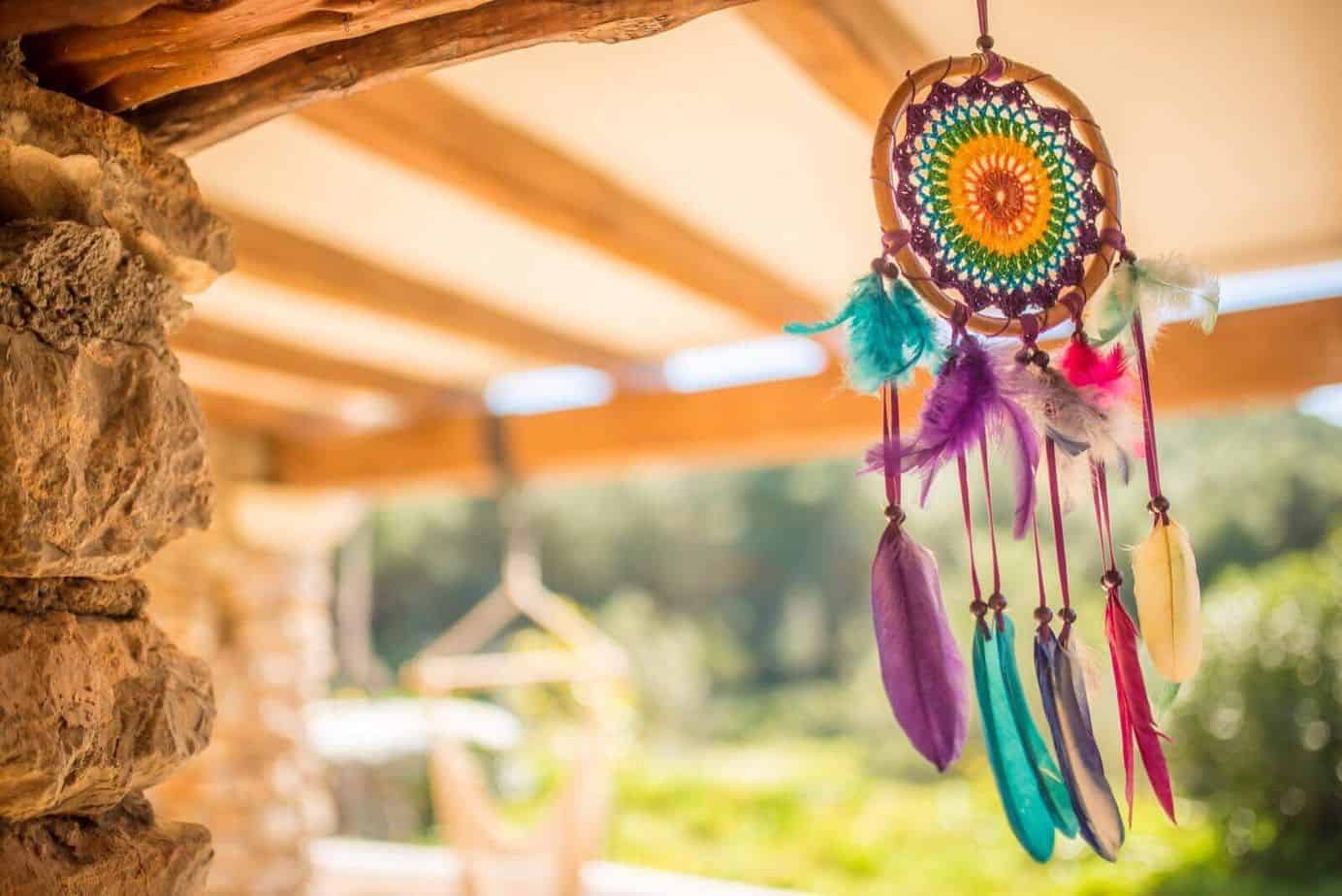 Creating an organic and nurturing environment for you to relax, recharge, switch off from daily stress and strain of life. Stepping in to your power to redirect your attention to what you truly want and moving forwards towards your dreams. This is the very essence of Louise's nurturing retreats.
The gorgeous finca is nestled amongst a fragrant pine forest in the beautiful North of Ibiza, a peaceful and tranquil sanctuary that has meditative spaces to switch off, Bali style huts to relax in and a beautiful pool to swim in and refresh. On this retreat you will truly discover the other side of Ibiza, its magical healing powers and best kept secrets. The next ibiza Wellbeing Body Balance retreat takes place from the 5th – 12th October.
Chaya Yoga Retreats
'Chaya' means 'beauty' in Sanskrit and 'lustre' and 'protection'. In Hebrew, Chaya means 'life', or to 'live'. This describes what Chaya hopes to create through their retreats. The possibility of seeing and feeling the beauty of life anew.
Each of their retreats is designed to inspire, delight, heal and support. By combining incredible locations, world-class yoga, gourmet plant-based menus, inspiring workshops and healing treatments.
Their Plant Based Yoga and Wellness retreat, taking place from the 18th – 24th of August is a glorious 7 day celebration of oneness and the deep joy of community! One of the most incredible aspects of retreat is the healing, joyful power of living in community. Sharing each day, each meal and each practice as one. You will come together to remember and re-connect to unity. Within ourselves and all of humanity. To honour the divinity in all things. And rejoice in togetherness.
Using all organic high-vibration ingredients, yogic asana and cleansing techniques, naturopathic healing practices, inspiring workshops, beautiful treatments with world-class therapists, rituals, coaching and many other tools; this plant based yoga and wellbeing retreat is a complete game-changer on every level.
Soulshine Ibiza Wellbeing Retreats
Soulshine Ibiza Wellbeing Retreats provide the perfect opportunity to explore, develop and deepen your Yoga and Meditation practice whilst gaining a greater understanding of holistic healing.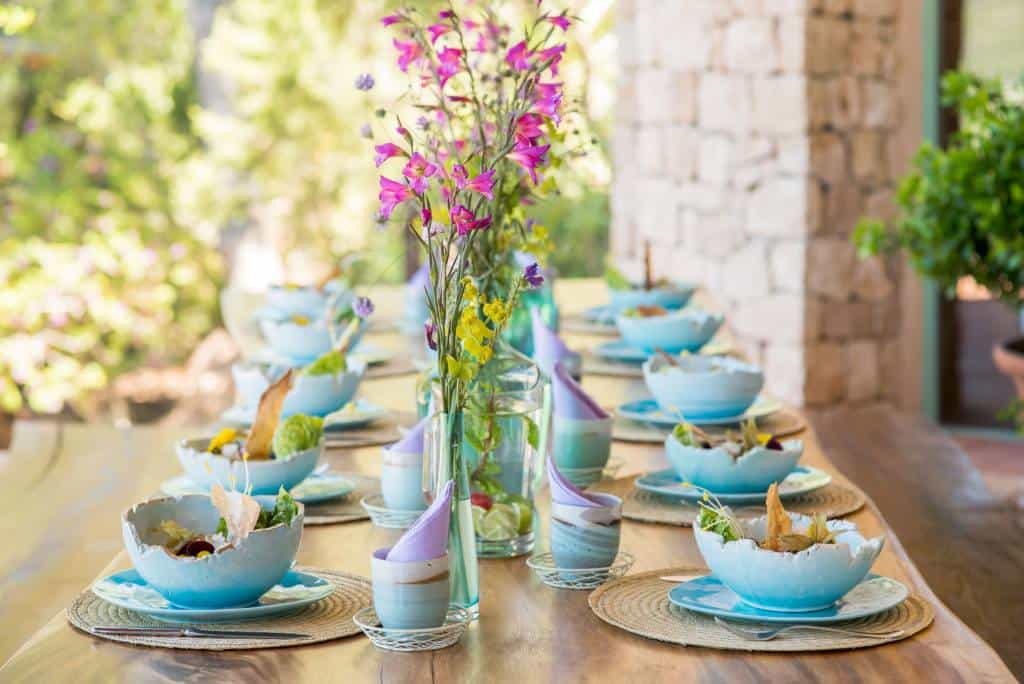 Soulshine Retreats was founded by Soulla Demetriou in 2013. Since discovering Yoga on a South American adventure, Soulla has been fascinated by the powerful physiological, psychological and spiritual effects a Yoga and Meditation practice can offer. It was the incredible impact that these practices had on her own life that lead her to give up a successful career in marketing and surrender fully to a beautiful journey of learning and self-discovery.
Much more than just a 'yoga holiday', an Ibiza Soulshine Yoga Retreat at Casa de la Luz provides the ultimate opportunity to pause from the crazy pace of modern day life. To rediscover and reconnect with your true nature and let your soul shine (not to mention laugh lots, make new friends with like-minded people, snooze, sunbathe, explore, indulge in ridiculously yummy food and have an all round jolly old time!).
Your Ibiza wellbeing retreat includes an extraordinary amount of delicious daily yoga, meditation, wellness talks and healing workshops plus pampertastic and deeply healing and remedial treatments from our talented Soulshine holistic wellness team (to ensure maximum relaxation and soul soothing!). It is a truly holistic wellness experience.
Soulful Summer Ibiza Wellbeing Guide
Agroturismo's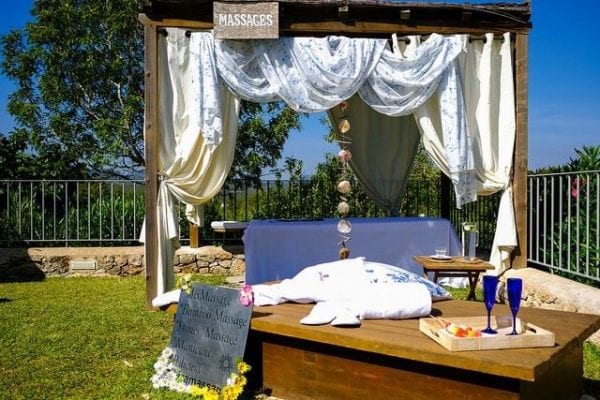 Can LLuc
Can Lluc is one of those special and breathtakingly beautiful places, abundant with greenery, that has you feeling relaxed and radiating peacefulness within 24 hours.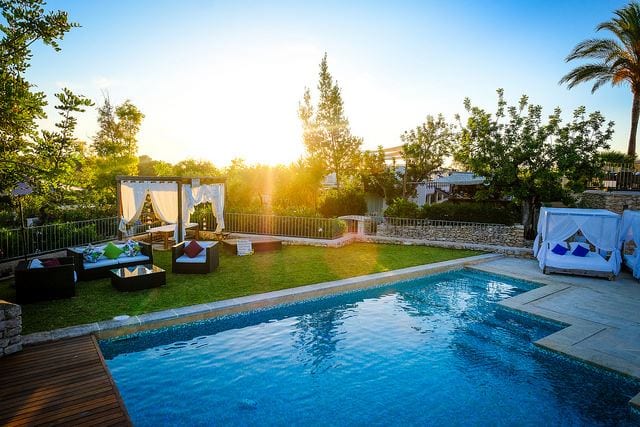 Stunning views at sunset, an amazing zen garden with Balinese beds and a Finnish sauna await you at this luxurious boutique agroturismo. The peaceful surroundings and tailor made spa treatments at Can Lluc will relax you on every level. Perfectly located for those seeking tranquility somewhere remote, private and with no disturbances, yet only a 15 minute drive away from Ibiza town and 20 minutes from the best beaches on the island.
Come to Can Lluc if you are seeking a retreat with five star service and facilities. The restaurant serves a fabulous breakfast with local and organic produce. All the staff are wonderful and the owners Tina and Lucas take very good care of their guests, ensuring that all of your wellbeing needs will be catered for.
Can Lluc offers three night Stay Healthy and Yoga Packages suitable for individuals, couples or small groups. Yoga teachers and group leaders can also arrange to host their retreats here. Read our review to discover more.
Atzaró
You can't help but get blown away and fall in love with this oasis of pure paradise.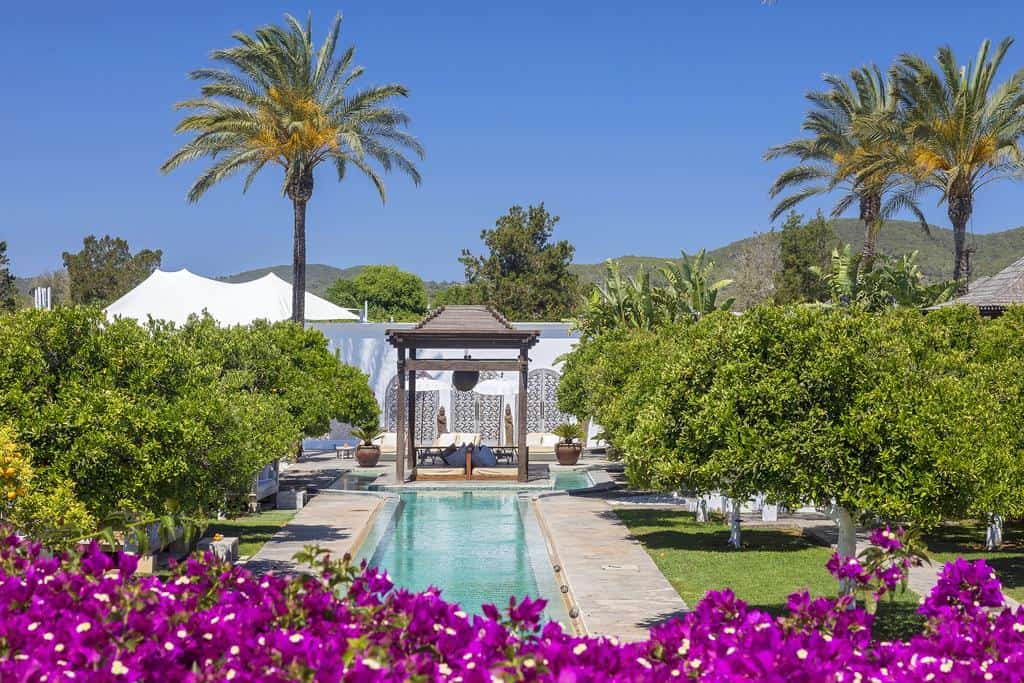 Atzaró holds a special place in our hearts after living on the Island and spending many days there either for meetings, lunch or events. Situated in the heart of the island and built on an orange farm, it's an oasis ripe with the scents of orange blossom, rosemary and lavender. It's the perfect place to find mental, physical and spiritual balance.
There's a wealth of wellness experiences on offer including a daily schedule of yoga, fitness and meditation classes. Retreats are also happening with guest teachers throughout the year. The Balinese temple-style spa is simply divine and a must visit for everyone, even if you are not staying there. Go for a spa day and have a wonderful massage using organic and natural products.
After your treatment you can use the sauna and steam room, go for a swim in the lap pool and then chill out on one of the ultra relaxing day beds. You won't want to leave, we promise!. We highly recommend their leisurely breakfast too, which goes on until 12pm and you can eat in the beautiful gardens. Read our review to discover more. Search for the best rates here.
Can Planells
Can Planells is a countryside agroturismo full of history and Ibizan soul. Stay here for a more rural Ibiza, a space of respect and love for the land, use of local products in your cuisine, typical architecture, calmness and tranquility for your stay.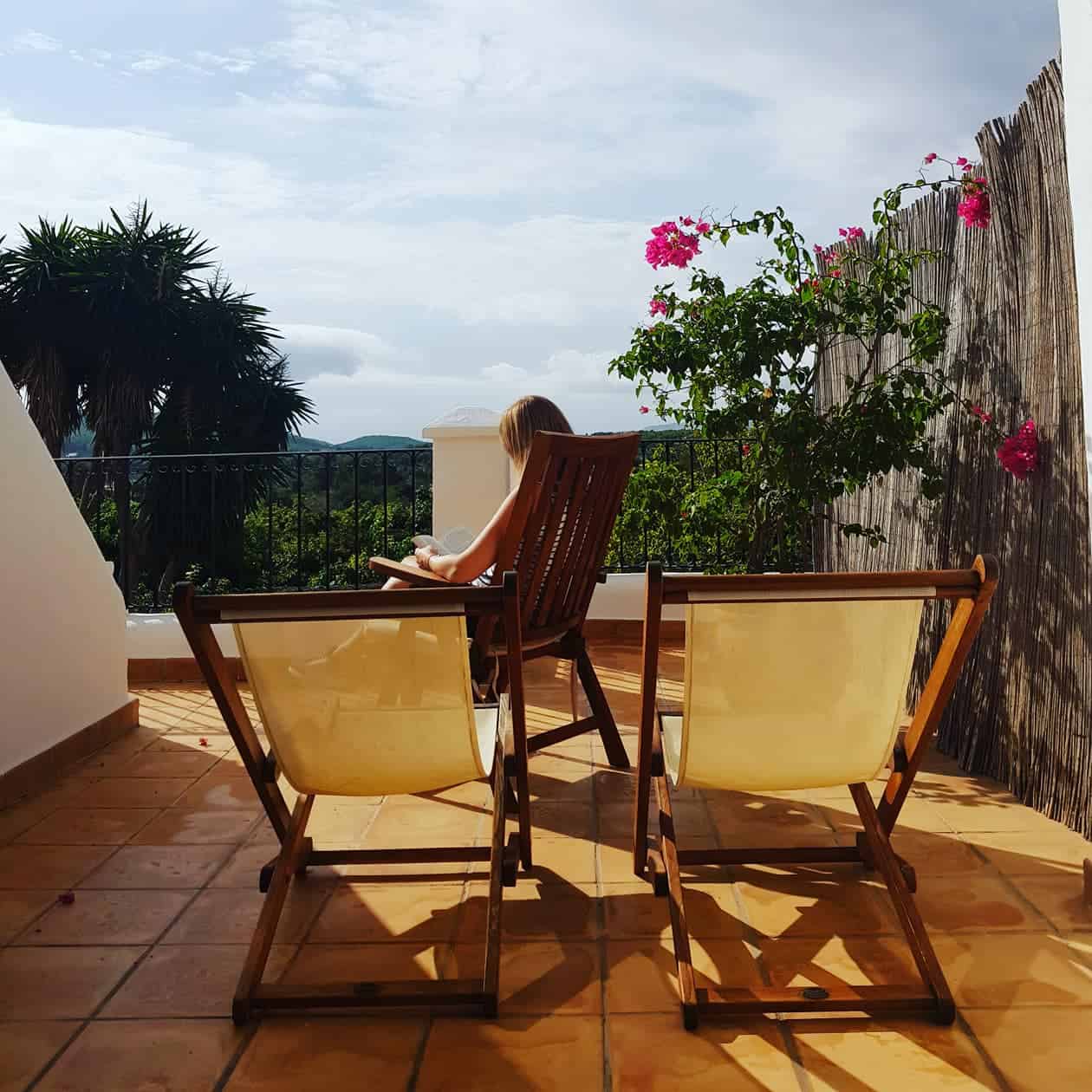 If you are looking for complete peace, stillness and tranquility then Can Planells is the place for you. Nestled amongst the orange, lemon, avocados and mango trees, this family ran rustic country house is a retreat away from any external distractions.
Located up in the hills of San Miguel, the views of the nature are spectacular, as is the colours of the sky and the shimmering stars at night. Joan, the owner and host is a true gentlemen who really takes care of his guests. With a warm and welcoming manner he is there to make you feel at home.
The breakfast, which is taken outside in the beautiful garden is delicious, all home made and from the garden, including the fresh lemonade, served to you by the pool. We stayed there in during our 2018 autumn press trip. Watch out for our review (to be published in Spring 2019) and in the meantime read the raving customer feedback on Tripadvisor. Search for the best rates and book here.
Cas Gasi
Gas Gasi is a charming and beautiful "hotel with a heart" set within a serene and secluded garden, surrounded by pine forests, olive groves, almond and carob trees.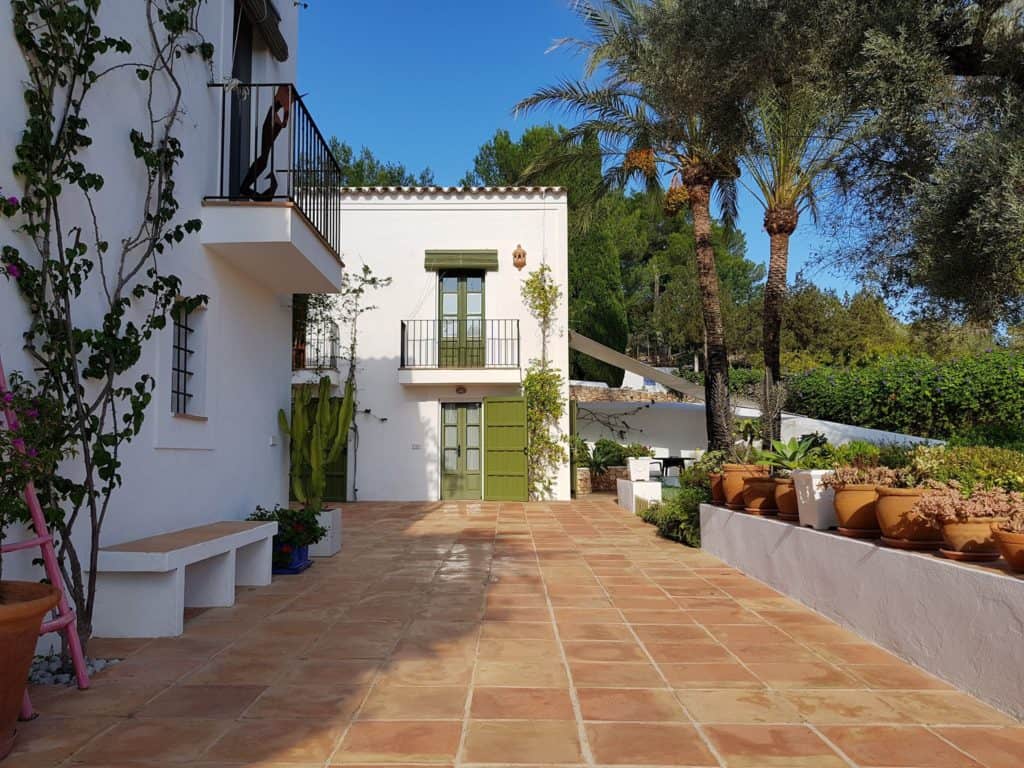 As no outside visitors are allowed at the hotel, the discretion and privacy of the guests is of the upmost importance, giving it an exclusive more members club feeling. There's no pretentiousness around this though, just no crowds and restrictiveness. The land is abundant and colourful and grows the vegetables and fruits that are served in the restaurant.
There are two pools, one of them exclusively for children so that the adults and other guests without children always have their own space to relax in. This is an Ibiza wellbeing hotel that will keep your health on track. There is a nice spa that offers massages, body and facial treatments and complimentary yoga classes offered in the morning.
With the help of a nutritionist, they have created the most deliciously healthy menu for vegans and vegetarians including organic acai bowl, scrambled tofu with tomato and superfood juices available at breakfast!. Read our review to discover more. Search for the best rates and book here.
Es Cucons
Experience total wellness bliss with your own private in house retreat. Try the Ayurvedic Ritual Getaway to completely recharge your energy in the unique and stunning setting of Santa Agnès.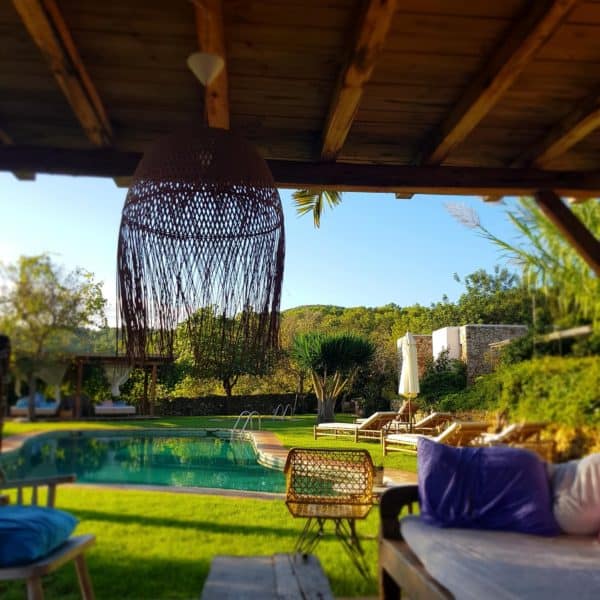 This gorgeous boutique hotel has been built and transformed by a family that bought it in 1652 as a farmhouse. The objective at Es Cucons was to create a special place, where couples, friends, and families, can be in a relaxing atmosphere, enjoy healthy food cuisine, spa therapies, art and designs in the magical valley of Santa Agnès.
The onsite yoga teacher and massage therapist Melanie Jane develops bespoke wellness programme for each guest. The nature and surrounding areas are simply stunning. Take a sauna with panoramic views, swim in the salt water pool, enjoy a massage or two and choose when you want a yoga class.
Your energy levels will be completely restored after a few relaxing days. Short break in-house retreats are offered for 3-4 nights or if you want a more holistic journey, go for the Ayurvedic Ritual Getaway which includes daily yoga and three different ayurvedic rituals. They also host yoga retreats throughout the year with international guest teachers. Read our personal review and the raving customer feedback on Tripadvisor. Book here.
Soulful Summer Ibiza Wellbeing Guide
Tried & Tested Spa & Boutique Hotels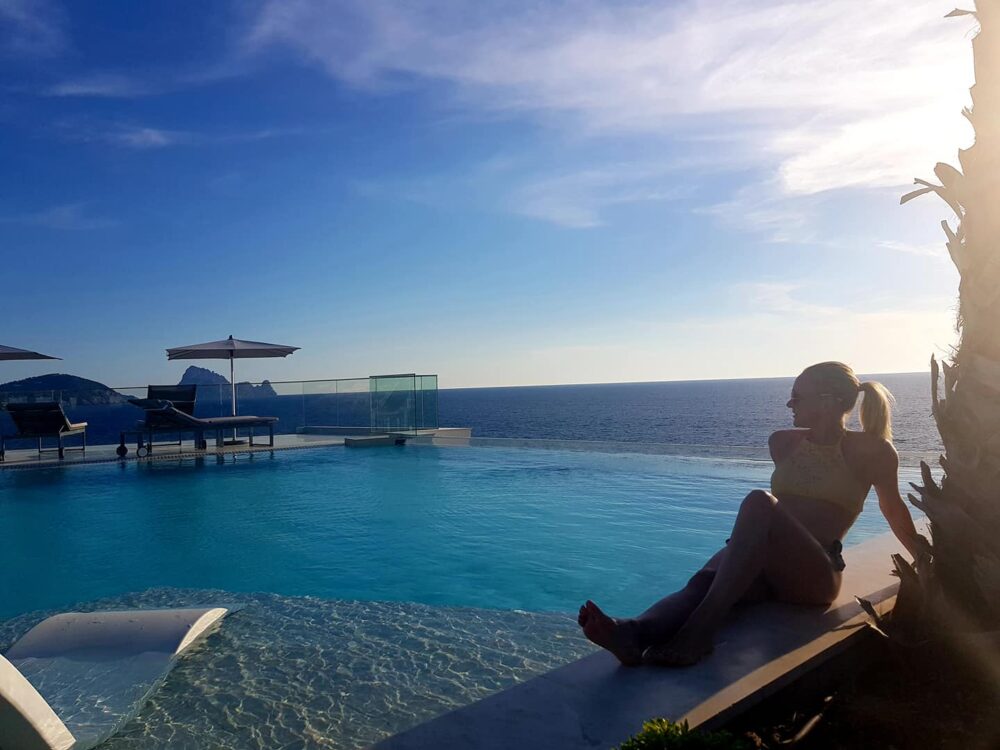 When it comes to yoga and wellbeing retreats in Ibiza, there are hundreds to choose from, but finding a hotel that offers more than just a spa can be challenging.
The luxury five star 7Pines resort is leading the wellness way on the Island with its in house detox and rebalance programs, fitness and weight loss retreats and a calendar of visiting practitioners specialising in Ayurvedic and Chinese medicine. You will find it nestled in a pine grove on the cliffs of the west coast between Cala Conta and the more secluded Cala Codolar.
There aren't many places you can get such a magnificent and unobstructed view of Es Vedrà from your sun lounger. The adults only infinity pool is the place to be to fully appreciate the cliff side setting. The Pure Seven Spa is focused on nature-inspired treatments. There's a whole range of massages, healing treatments, facials and rituals on the menu. All the products are 100% natural, vegan and paraben-free.
It's also a plastic-free spa where the water comes in a cardboard box, all the surfaces are made of wood or natural stones and even the underwear they offer and the special pyjamas for the Thai massage are made from 100% organic cotton. Read our review to discover more. Book here.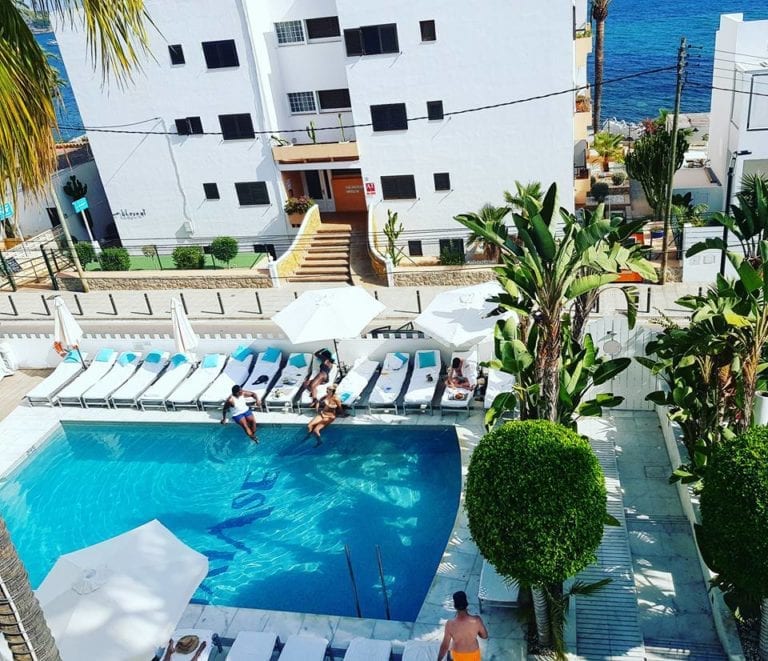 Upon stepping inside Hotel MiM Es Vive you will be met with tropical palms, brilliant white walls, an inviting pool and the chilled out ambient beats of a poolside DJ. As you are ushered into the cool Art Deco designed foyer and relieved of your bags by friendly, welcoming staff the stress of everyday life will fade to a distant memory and you will feel yourself relax into the unique Ibiza oasis that is, Hotel Es Vive.
From the inception of Hotel Es Vive in 2000, when owners and interior designer Sean Cochrane (winner of Design Et Al Design & Architecture award) put their heads together to create an Ibiza destination with a difference, Art Deco was the agreed design direction.
They took inspiration from the exciting 1940's period, mixing the bold lines and sweeping curves of the time to capture the essence of a bygone era full of elegance and fashion. In 2014 the hotel underwent refurbishment, the luxurious refinements adding a feel of distinguished opulence to every room.
Today, with its iconic design features, striking colours and wonderful attention to detail, Hotel Es Vive is the epitome of timeless style, sophistication and luxury. Read our review to discover more. Search for the best deals here.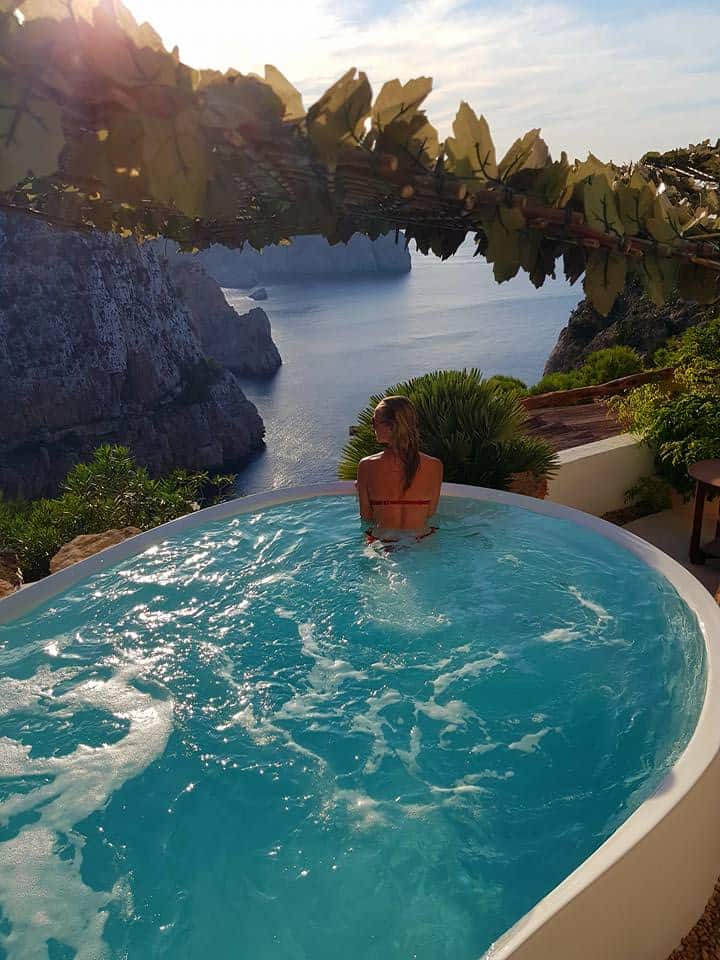 Set on a cliff top on Ibiza's northern shoreline, the stunning sea views are a must see. There are some places that have a special magic and the Hacienda Xamena is one of them.
It's ideal for a short wellbeing break or a romantic weekend away with your partner. Some of the rooms offer a private jacuzzi and more jaw dropping views. As is a visit to the spa, La Posidonia, (named after the important seaweed that grows around Ibiza) to experience the famous 'Cascadas Suspendidas', an outdoor thalassotherapy circuit and a series of heated infinity pools where you spend 45 minutes following the bubbles of varying temperatures and water jet strength to move from pool to pool. Read our review to discover more! Book here.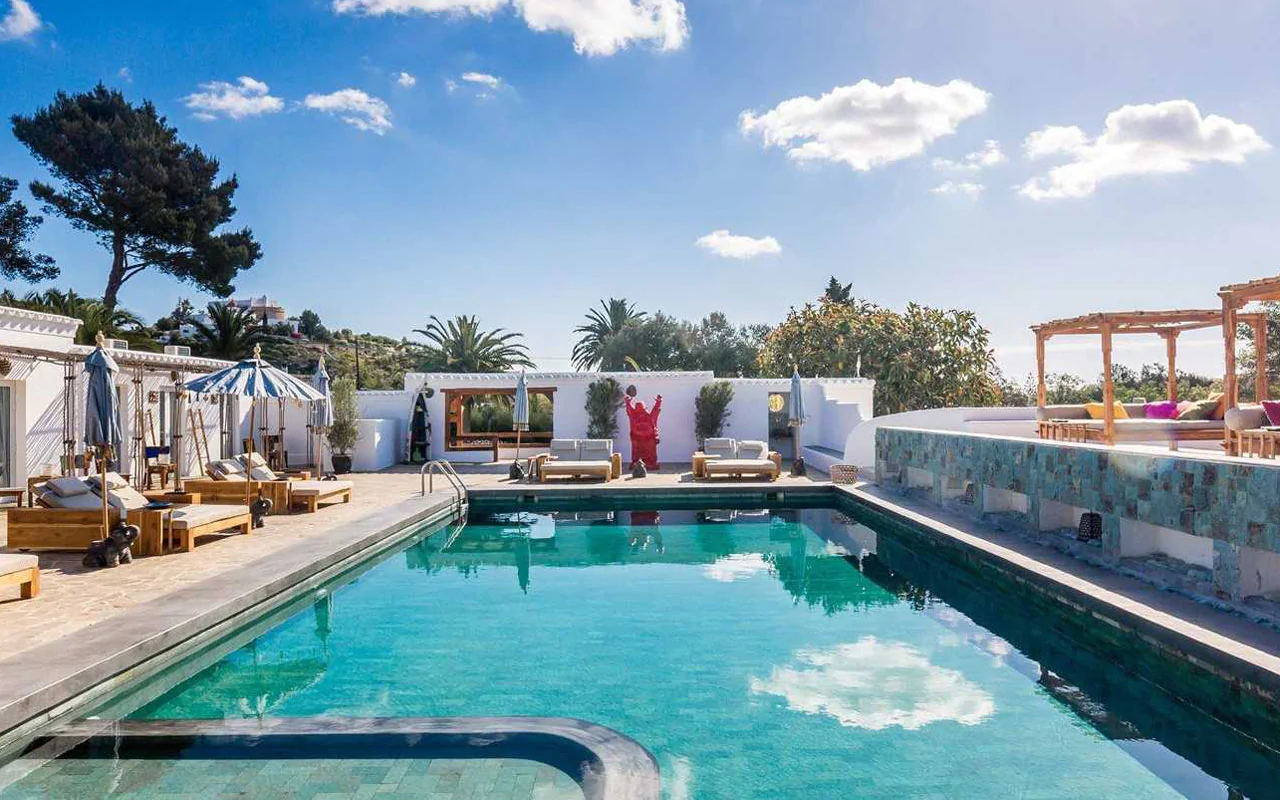 Located in Santa Eulalia, Ibizazen is an 18th century former small farm house which has been meticulously restored in and converted into a small private luxury boutique hotel, offering comfortable and modern accommodations with a warm bohemian touch.
The name 'Ibizazen' comes from 'Ibiza' on the one hand and 'Zazen' on the other hand. The aim of the 'Zazen' state of mind is 'just sitting'. Letting words, ideas, images and thoughts pass by without actually getting involved in them. A big red Buddha greets you at the door and there's an eclectic mix of modern art along with recycled artefacts and funky furniture.
This is the place to retreat in tranquil surroundings and spend your days lying on one of the colourful and comfy Balinese day beds. The Asian inspired rooms come with kimino robes to lounge around in which beats your average white dressing gown. Book here and read reviews.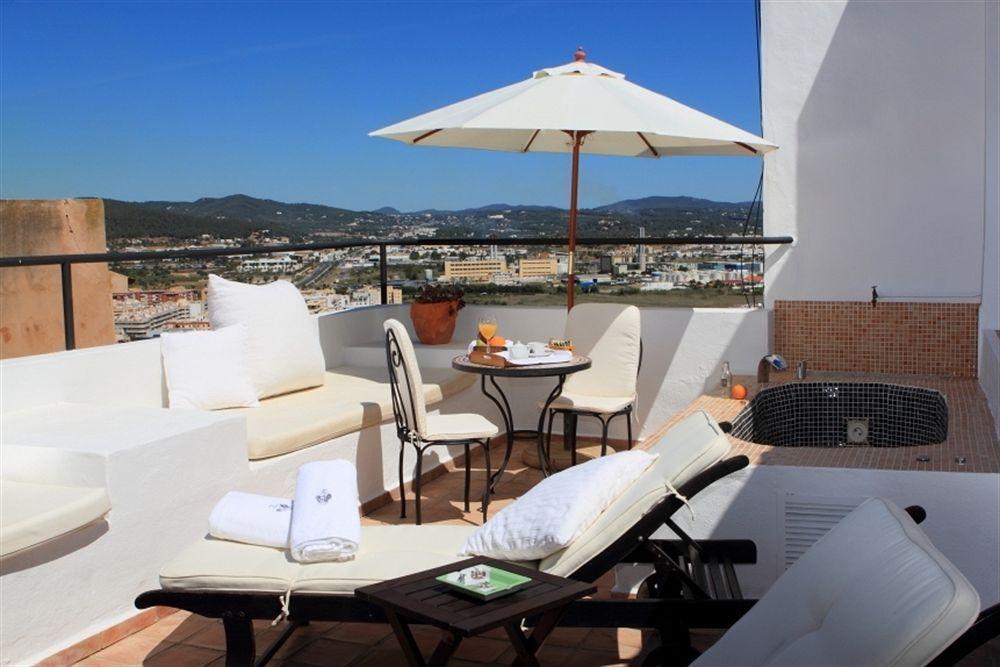 A hidden gem located right at the top of Dalt Villa, in the old town of Ibiza. It's worth a visit just for the 360 degree views of the Island. This quaint and charming four star boutique hotel retains its original features from the fourteenth century along with luxury comfort. Rooms are beautifully designed, breakfast is served view a birds eye view over the harbour and there's an outdoor pool to cool down in after all that up hill walking. Read customer reviews on Tripadvisor. Book here.
Hotels we love & on our wellness hot list for 2019!
Book now.
Book now.
Book now.
Book now.
Luxury Retreat Villas
Luxury Retreat Villa in Es-Cubells, Ibiza / Sleeps 12 / 6 Bedrooms / 6 Bathrooms & Pool
This sensational luxury villa in Ibiza, situated just minutes from the beach at Es Torrent. Nestled on a lush coastal hillside, the newly built home is imbued with rustic enchantment, with gorgeous alfresco living areas, elegant interiors, and spectacular views of the Mediterranean Sea and island of Formentera. Details.
Luxury Retreat Villa in San Lorenzo, Ibiza / Sleeps 8 / 4 Bedrooms / 4 Bathrooms & Pool
Steal away to a haven where the traditional and contemporary are perfectly paired, and a charming rural setting is nevertheless close to beaches, nightlife and the airport, at Finca Bonito. Though it's set amid a lush garden outside San Lorenzo, this lovingly restored heritage property is only 15 minutes from the sights, restaurants and nightlife of Ibiza Town. Details.
See photos from our Ibiza Press trip on Facebook here. Subscribe to the Soul Seed Travel newsletter for more Ibiza Wellbeing News and to be the first to hear about exclusive offers and promotions from our retreat partners.