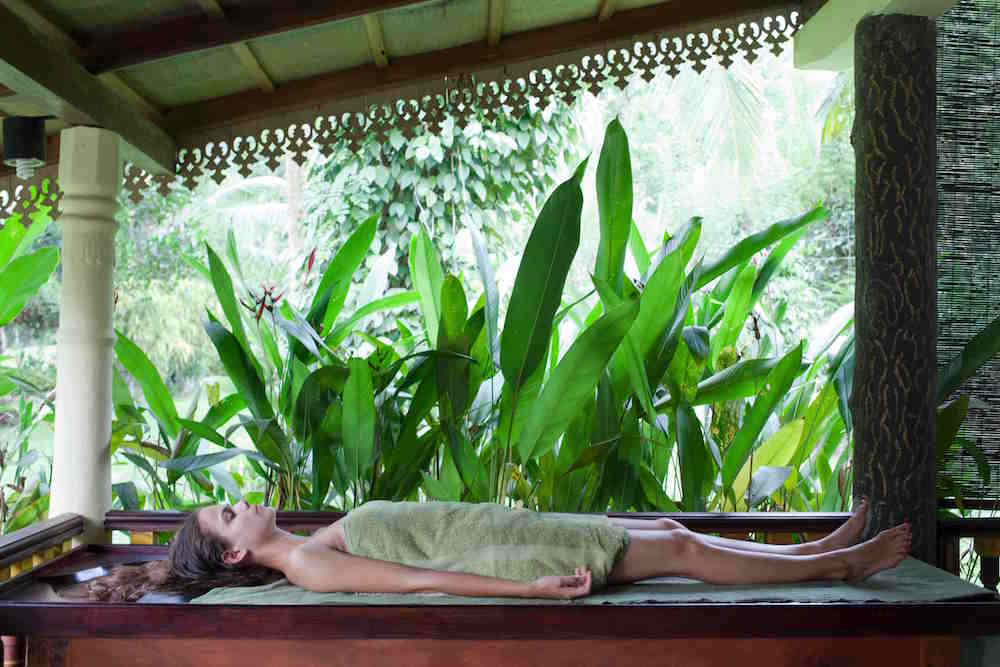 Feel in the best condition you've ever felt this summer, get your body in tip top shape, invest in your long term health, and increase your energy levels on these nourishing, detox and cleansing retreats.
For a gentle cleanse..think nourishing healthy food!
Yoga and Wellness Weekends in Croatia, 28 June – 1 July, 5 – 8 July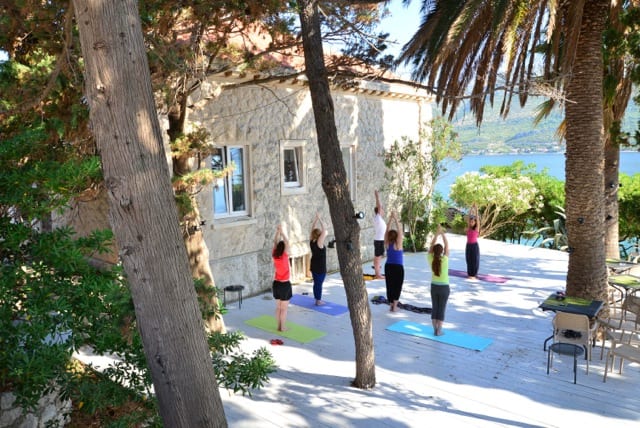 A relaxing, rejuvenating, and detoxing Yoga and wellness weekend retreat. This is the perfect opportunity to refill and restore your energy under the Mediterranean sun surrounded by crystal blue seas, and bring your body and mind into balance with daily yoga classes, meditation and breathing exercises. The extensive local knowledge of the retreat team ensures that you will enjoy the best authentic sights, flavors and experiences of Croatia. Located in the gorgeous and unspoiled location of the enchanting Korcula Island,  Dalmatia.
You will enjoy hikes through Korcula's lush and unspoiled wild fields, explore hidden bays of breathtaking beauty and experience an excursion to the magical naturural park of island Mlijet, with its salt lakes, bicycle wine tour to the famous Croatian wine region on Peljesac and most of all to discover all the joys of Mediterranean and have a lot of fun in the process
The experienced team will provide you with personal services to ensure that your stay is comfortable, pleasurable, and ensuring that you will enjoy the most authentic sights, flavors and experiences of Croatia.  Should you prefer a week long retreat they offer 7 day Seaside Yoga Holidays.
For a relaxing and reviving spa getaway
Relax & Revive 5 Day Retreat – Portugal open March – November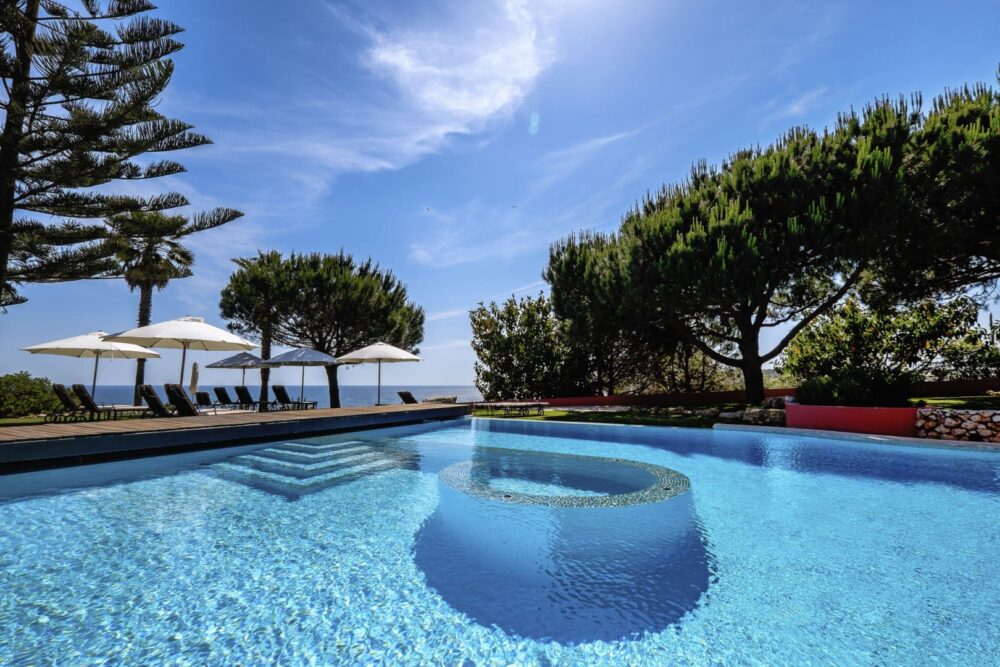 Escape everyday life and treat yourself to an indulgent 5 day retreat with maximum pampering and minimum stress. This is the perfect spa getaway experience just for you with your partner or a friend guaranteed to rejuvenate, relax and de-stress.
Boost your energy levels and establish new healthy habits with our selection of spa treatments and restaurant menu.
This Relax & Revive retreats offering includes 5 nights in a room with a beautiful sea or garden view, a welcome smoothie or juice on the hotel's panoramic terrace with stunning views of the sparkling ocean and endless sky, super-food breakfasts with dairy free alternatives, fresh fruit, vegetable juices and smoothies. A two course lunch is included on two days of this relaxing break, to be taken on days of your choice as well as one evening four course dinner with vegetarian, vegan and raw food options.
As part of the retreat you can enjoy four organic treatments in the hotel's Neal's Yard Remedies of Covent Garden London Spa the first overseas spa of its kind. This includes Indian Head Massage, Body Harmony Treatment, Relaxing Back Massage and a Facial. Morning yoga sessions are included every other day and you will also enjoy unlimited access to the wellness pool, sauna and steam room.
So relax and completely unwind with us, it will make a world of difference to your health and wellbeing and see you returning home completely renewed.
For a detox of the mind
Heal Your Heart 5 day Detox of the Mind Retreat in Angkor, Cambodia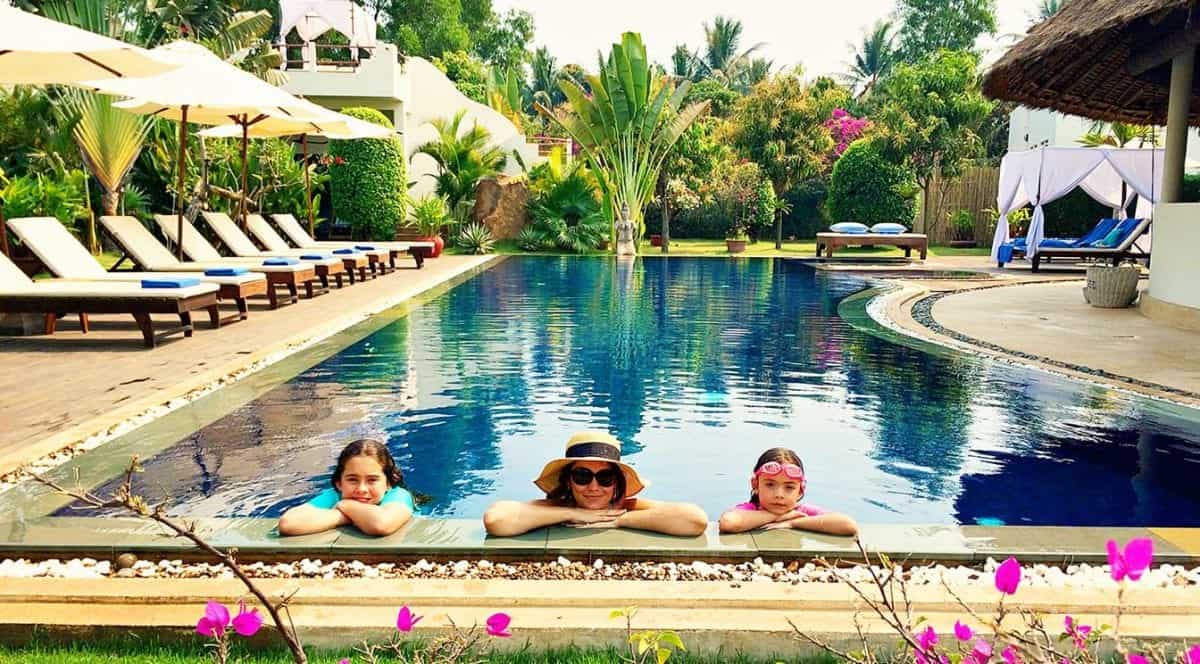 Searching for a way back into joyful living, Navutu Dreams, Cambodia's only 'upscale resort and wellness retreat' invites you for a unique getaway to de-stress and de-compress away from the anxieties of daily life with its Heal Your Heart – A Detox of the Mind retreat. Get pampered and rejuvenate from the inside out.
Wellness facilities include two yoga shala's, a large garden complex dotted with three swimming pools, a Traditional Chinese Medicine Clinic, a Healing Room for its senior practitioner of alternative healing and a destination Spa.
For a signature detox
Absolute Sanctuary, Koh Samui Thailand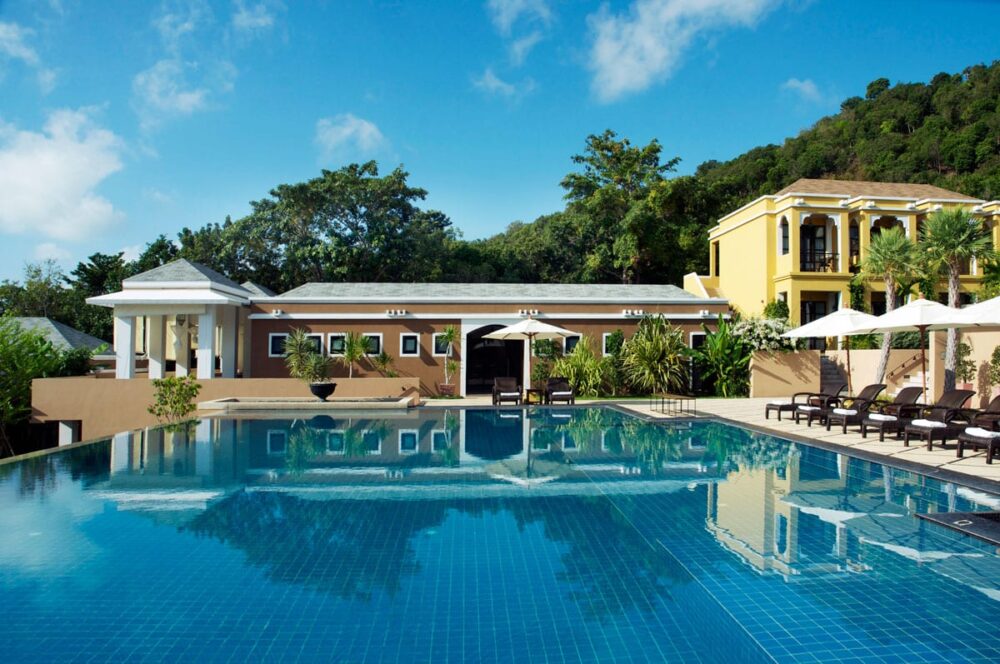 This is the clever option for those that want to get properly visible results, but in a holistic setting, with a blast of that life-nourishing Thailand heat. Go as deep as you like: full-on fasting, psyllium husk and bentonite clay drinks, colonics and abdominal massages – the alternative-health route to a squeaky-clean gut. Or dabble in a more nurturing yoga program (Absolute Sanctuary happens to train some of the world's most renowned yoga instructors). There is also top-class reformer-based Pilates, plus anti-stress programs. The detox food, if your regimen allows it, is Asian perfection, light, zingy, clean, vegetarian and all washed down with plenty of coconut water.
Our cleansing retreats can be tailored to suit you, it's not one-size-fixes-all at Absolute Sanctuary, and this goes for their menu and food selection too. Another speciality is their fasting programs, a chance for your digestive system to have a break.
Absolute Sanctuary is a world class detox center with proven protocols and expert therapists to ensure toxins are effectively removed in a safe and supportive environment. A mix of colon hydrotherapy sessions, manual lymphatic drainage massage, detox drinks and meals, herbal supplements and supportive therapies provide the foundations to enhance the body's ability to eliminate toxins and support you emotionally. They have created 4 different types of detox programs suited for those who want to cleanse and revitalise.
For a healthy holiday by the Ocean with healing foods
Healthfulness Yoga Retreat Zanzibar, 22nd – 29th October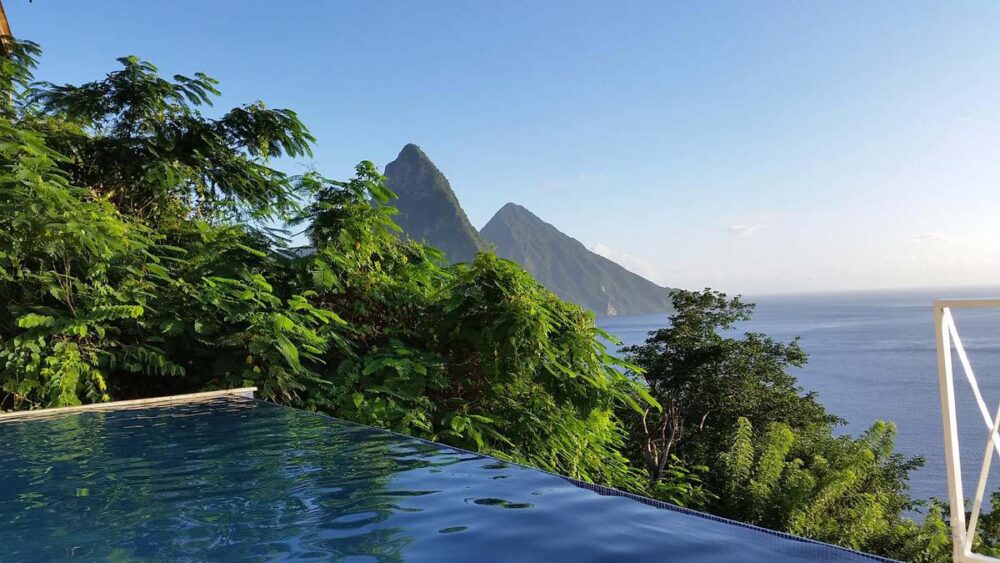 Our annual healthfulness retreat is the perfect place to recharge, reflect and refocus for 7 nights. Held in a beautiful beach front villa in Jambiani, a coastal village on the South East of the island, let the Indian Ocean's waves wake you up in the morning and put you to sleep at night.
Eat the freshest locally grown produce from the village and taste the catch of the day from the fisherman from the turquoise sea. Start you day with a revitalising yoga practice and build your day with inspiring workshops, classes and trips. Or opt for quiet time journaling, painting or relaxing around the pool. Make heartfelt connections with fellow kindred spirits looking for that experience of a lifetime.
The town is a close-knit vibrant village made up of artisans and fisherman. A friendly, welcoming community, where you'll here the say "Jambo" hello each time you pass a native. Along the beach you'll find a string of boutique accommodations, hotels and restaurants catering for the now growing tourists or expat visitors.
Due to the moon's rotation, during the day the tide will pull back as far as 200m from the beach and you'll see women using that time to plant and lay their seaweed traps. Around 4pm when the Indian ocean waves returns, the local fisherman emerges with the daily catch. This can all be seen from the backyard of the 7 bedroom private villa we will call home during our time in Zanzibar.
For Balinese healing
Fivelements Signature Rejuvenation Retreat, Puri Ahimsa Bali, open all year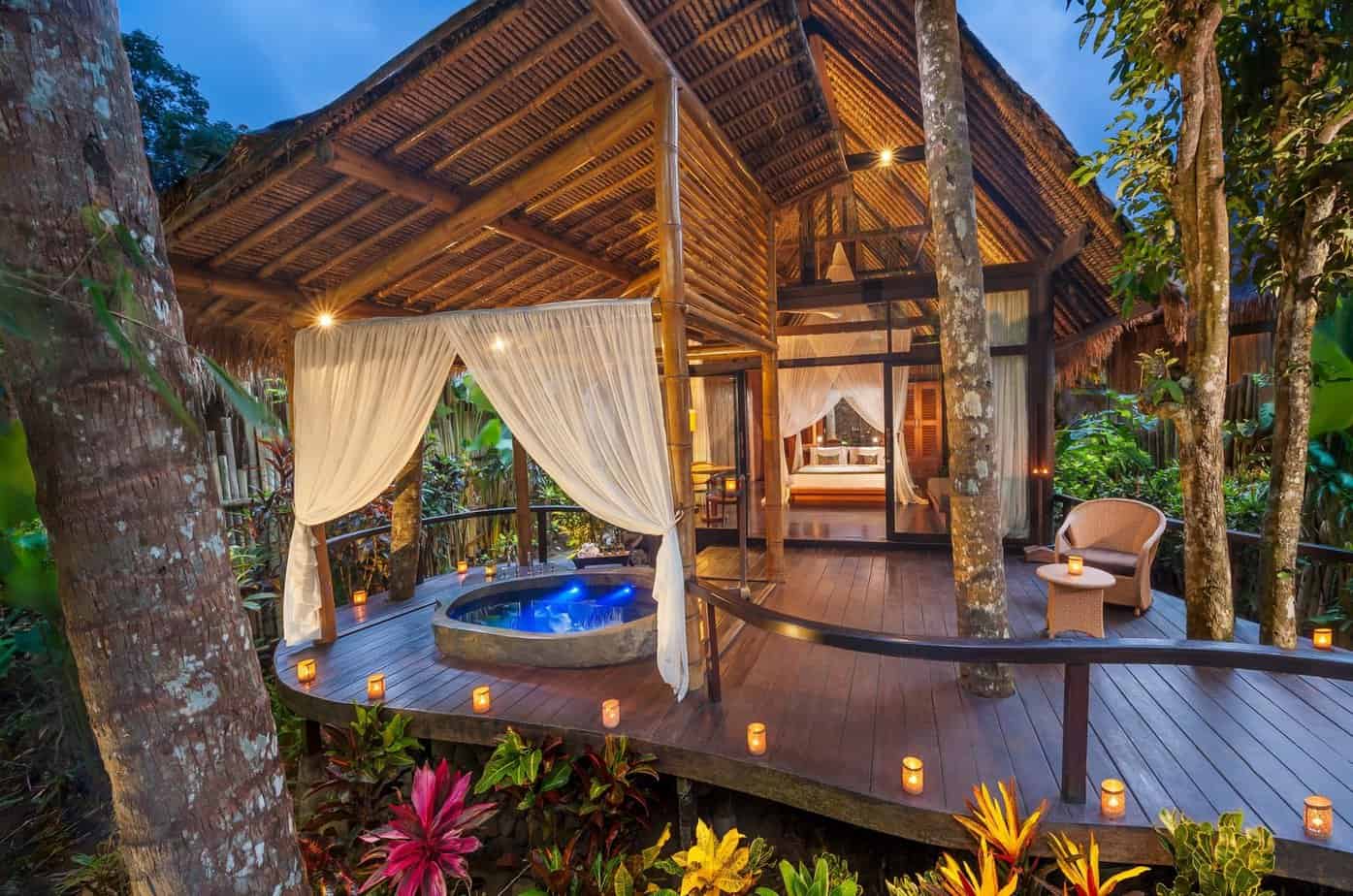 At Fivelements, Puri Ahimsa, we offer healing and cleansing retreats that embrace holistic Balinese-inspired therapies administered by traditional Balinese healers using ancient wisdoms passed down through direct lineage.
Following the Balinese principal of Sekala-Niskala, which holds that we all live equally in two worlds; the seen or conscious world Sekala, and the unseen or psychic world Niskala, the Balinese healers engage the help of the divine source during each healing session.
The Panca Mahabhuta (five elements) Retreat is our signature program that comprises a holistic integrative approach designed to tune in on the physical, emotional and spiritual levels, allowing an organic healing process to naturally unfold. This begins by attuning to your authenticity and honouring your highest potential.
Acknowledging and respecting your individuality, we collaborate with you through a personalised Guest Liaison programme, which guides and nurtures a healing path combining: Balinese-inspired healing rituals for purification, balancing and regeneration, Plant-based living foods cuisine for health, beauty and longevity, sacred arts practices for inner strength, alignment and dedication. Retreats are available in 3, 5, 7, 10, 14 & 21 nights' stays.
For a rebalance of the body and a detox of the mind
Detox your mind & rebalance your body yoga retreat, Sicily 20th – 27th October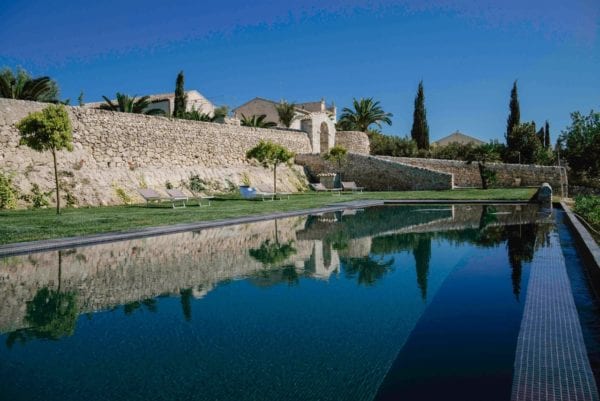 To be yourself in a world that is constantly trying to make you someone else is the greatest accomplishment." – Ralph Waldo Emerson.
One of the best quotes that summarize this amazing week long, detox your mind & rebalance your body yoga retreat.
We will focus and experience "pranayama" physically and internally, appreciating every movement as it radiates outwards and inwards throughout the body, calming the mind, reducing stress and promoting concentration. Hatha Flow, Yin and Meditation will be our magical tools to make every movement purposeful, we will experience what yoga feels like, rather than what it looks like, you will be encouraged and given the opportunity to wake up your core and spine throughout the classes and build self-trust. Embrace the present and nourish each minute of your yoga vacation, recharge your energy, take advantage of this time dedicated to you, spread the Light and Be Love
Our main location is a 19th century farmhouse situated in the luscious natural landscape of southeastern Sicily surrounded by the breathtaking Mediterranean Sea and 's just 10 minutes south from the unspoilt World Heritage town of Noto – one of Italy's most beautiful historic centres.
We would love to welcome you here for a regenerating week or for a long weekend with friends. A beautiful setting close to nature that helps you unwind and rejuvenate.
For an intensive detox and weight loss in a luxury setting
Intensive detox + Weight loss programme at Sha Wellness Clinic, El Albir, Spain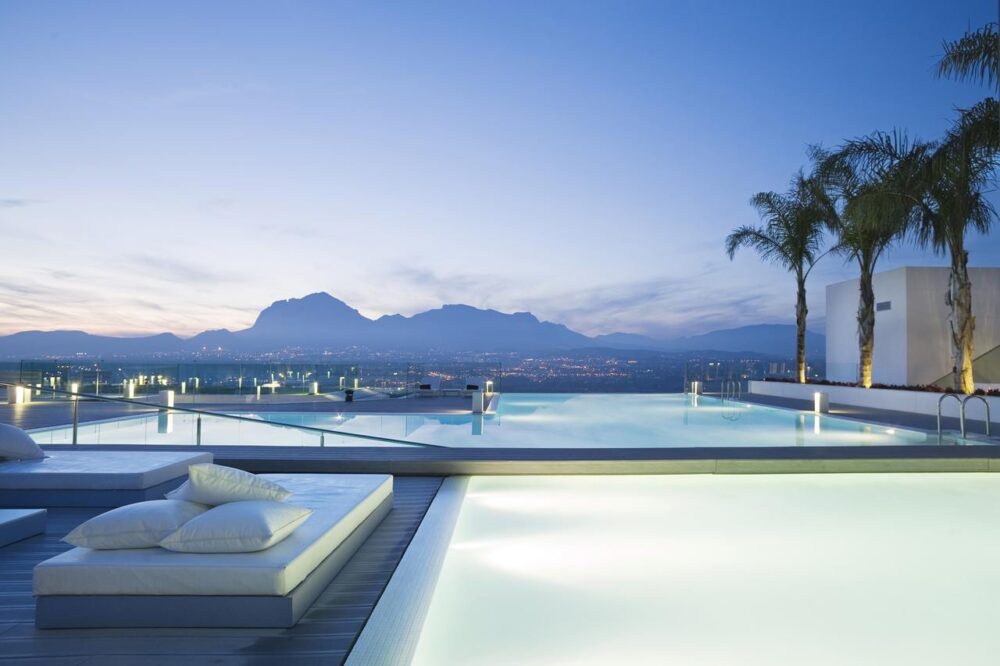 Cleansing retreats are offered between 7 – 14 days. This is an intensive weight loss program for anyone who wants results in a short period of time; it is ideal for anyone who is overweight, suffers from fatigue or depression, health problems and anxiety. Stress, a sedentary lifestyle, bad eating habits, too much coffee or alcohol or tobacco, medicine, chemicals that are used in the majority of convenience food and breathing contaminated air can all give rise to the build-up of toxins in our body.
Excess weight is the cause of many health problems such heart disease, diabetes and countless other diseases; it conditions our vitality and lifestyle. SHA has a method that focuses on recovering the ideal state of health, regaining and boosting our vitality by combining a healthy diet with other therapies that stabilise the metabolism and cut down on the blood sugar levels, cholesterol and cleanse our body at the same time.
This can all be achieved by focusing on how to eat properly to continue to slim down until the ideal weight is reached and then maintain this for the rest of our life, thus improving our health and our energy levels. One of the keys to success of the SHA Detox and intensive weight loss programs is what you learn during your stay, so that you don't put the excess weight back on again and you learn how to follow a healthy diet.
For gourmet vegan food
Yoga, Mindfulness and Meditation Retreat in a French Chateau, 25 – 29 July, 24 – 28 August
A 5 day retreat at award winning Yobaba Lounge to re-establish a rich, soulful connection to your yoga and meditation practice. Located in a picturesque medieval village in the southern French Pyrenees, the house feels like a temple, the rooms are large and stylish.
The gourmet vegan food has been described as sensational, outrageous, alchemical, the best ever, and more. It is often raw, always free from dairy, meats, gluten, and sugar. The food supports the practice and quickly rebalances digestion. Retreat facilitator Gertrud shares her practice of Embodied Meditation, which is the yoga of breath, mindfulness and movement. Without excessive effort, the practice strengthens your core, legs and hips, tones your parasympathetic nervous system and sets alight your inner space.
There will be periods of free time each day, which gives you opportunity to just relax in the walled garden, pamper yourself or explore wild swimming in nearby lakes and rivers. You will be held within a clear daily structure. The Yobaba Lounge team will look after all your practical needs whilst you let go and spend time with your self. Our retreats include periods of delicious silence (until mid-day each day) to help you reflect and integrate what arises during practice.
The retreat is intended for all those in need of rejuvenation, rest and relaxation, and those who are seeking a more mystical connection to their existing yoga and meditation practice. Nevertheless, it is suitable for beginners or those already proficient in either yoga or meditation.
For a full on detox
Zest for Life 14 Day Detox Transformation Retreat in Bali, open all year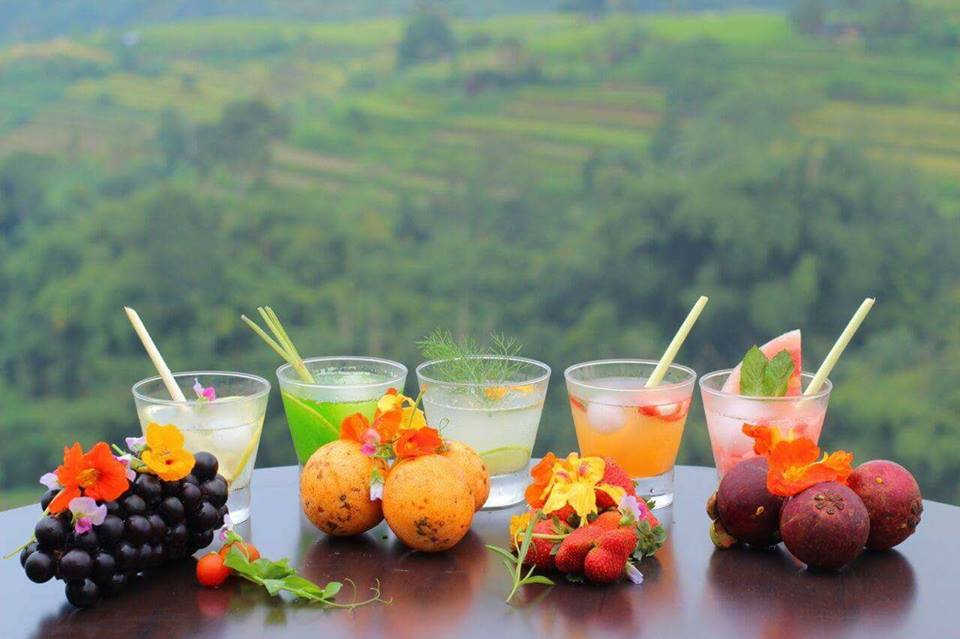 In our 14 day detox cleansing retreats you will experience a wonderful cleansing juice detox with our added elixers and alkalizing powders, as well as visit the "real bail" on our tailor made special trips including a unique visit to a rural Balinese Priest in East Bali. By attending for a longer time, your body will receive a more thorough cleanse, and those stubborn kilos will fall away as well!.
This is also suitable for those of you who don't want to lose weight, but want to detox and cleanse your body. You will also be pampered at our spa with hot stone massages, organic facial, and body scrubs!
For your mind and emotions, we include specialised meditation and breathing sessions, as well as our special "Change Your Mind, Change Your Life" hypnotherapy program, with our professional health practitioners. Bring back your Zest for Life and return home feeling renewed, full of enjoyment and enthusiasm for life. Accommodation options range from a 3 – 5 star hotel depending on your preference.
For an ayurvedic detox
Relaxing Mind Body Detox Retreat at Plantation Villa, Sri Lanka, open all year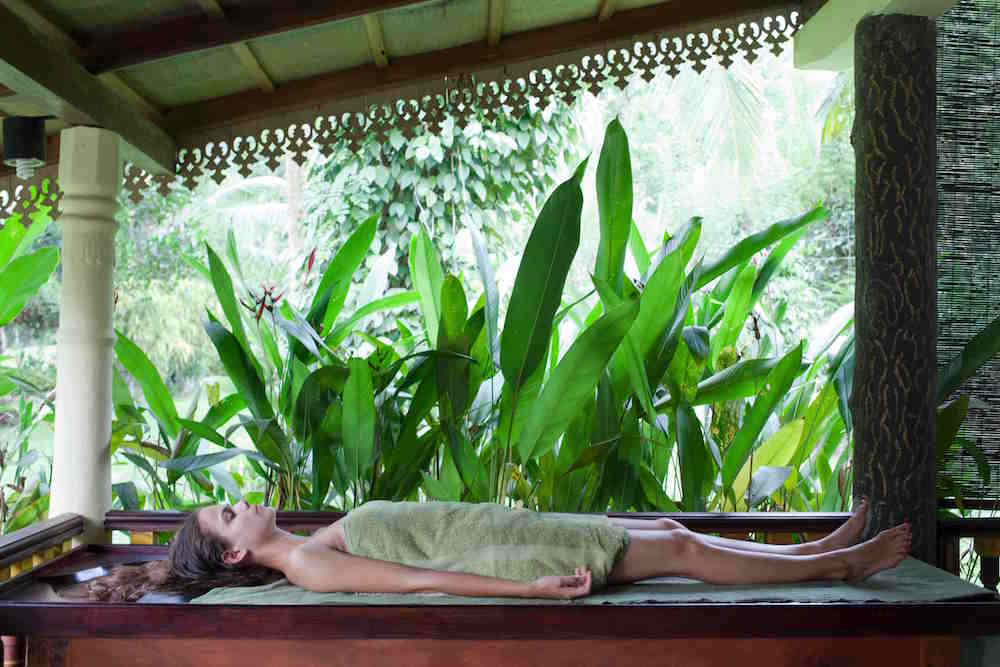 These cleansing retreats take place in the magical countryside of Sri Lanka and offer a chance to deepen and renew your yoga and meditation practice, whilst caring for your body and mind with loving care from our village team. We specialise in ayurveda which is an ancient art of healing the body and mind through nutrition, relaxation, and herbal treatments. Our Ayurvedic doctors and senior therapists have over 15 years of experience.
Set in a rural village, surrounded by lush green natural landscape, we are a community center where a village has come together to serve you and take you on an unimaginable journey. The retreat funds and maintains the Metta Trust charity to support development, wildlife conservation and forest preservation activities. We maintain the local temples, village schools and fund majority of the community activities in our village and surrounding villages.
If you come on our package rate, you will consult our Ayurvedic doctor who will develop your treatment plan to focus on your wellness goals and to address any existing ailments you may be suffering from. You can join the yoga classes to help with your mind/body connection and general mindfulness.
In addition to treating the body through Ayurveda treatments and nutrition, we aim to offer a personalised service where we understand and care for our customers. Being a small center allows us the luxury to look after each of our guests in a very personalized manner. You are invited to join in the paddy harvesting and fruit/vegetable and spice picking. Cooking demonstrations are offered and you can join if you are interested.
For revolutionary thalassotherapy
Detox and Wellness programme's at Forte Village, Sardinia. Open March – December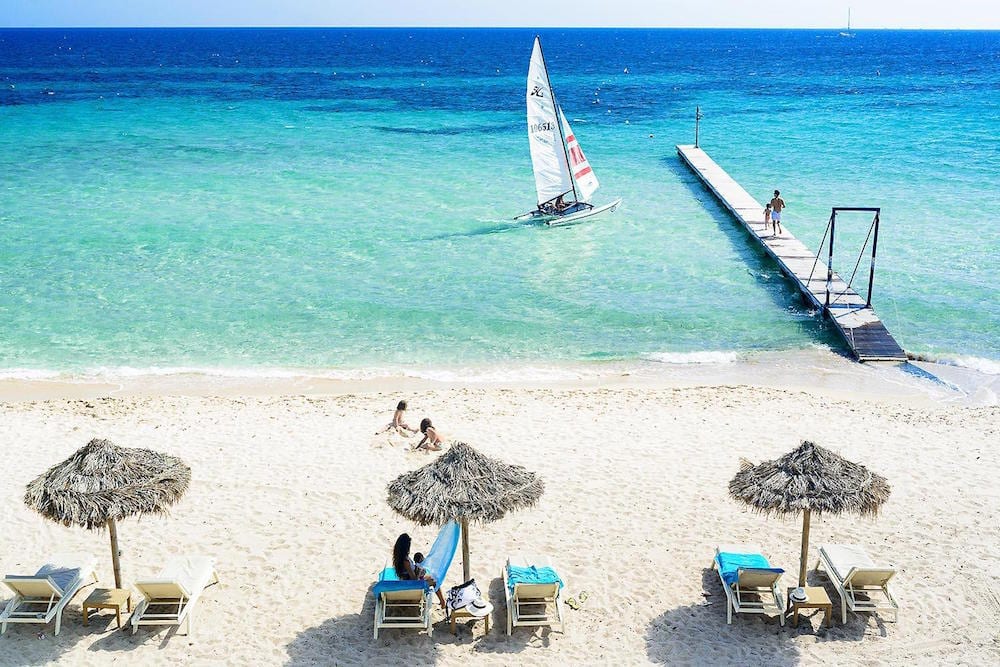 Aquaforte Spa's new approach to cleansing retreats and detoxification draws on the healing properties of seawater to restore and rebalance the body. Beyond the Thalasso SPA and pools, Forte Village Resort's all-encompassing approach to health and fitness includes a Sports Medicine Centre, Cosmetic Medicine Centre and extensive offering of sport, training, spa therapies, healing treatments and personal counseling services. Forte Village is known for having revolutionised the world of thalassotherapy, creating a totally original and extraordinarily effective method for detoxing, rejuvenating and improving the body.
The resort is set in 120 acres of beautiful gardens on the white sandy shores of the Mediterranean and sheltered by the mountains, Sardinia's sub-tropical climate enjoys 300 days of sunshine every year. The Acquaforte medical team offers tailor made wellness programmes plus a daily activity programme: Anti-Ageing, Thalasso Detox, Stay Healthy and Weight-loss.
For a beach setting all inclusive detox
All Inclusive Detox Retreat at Samahita Koh Samui Thailand, open all year round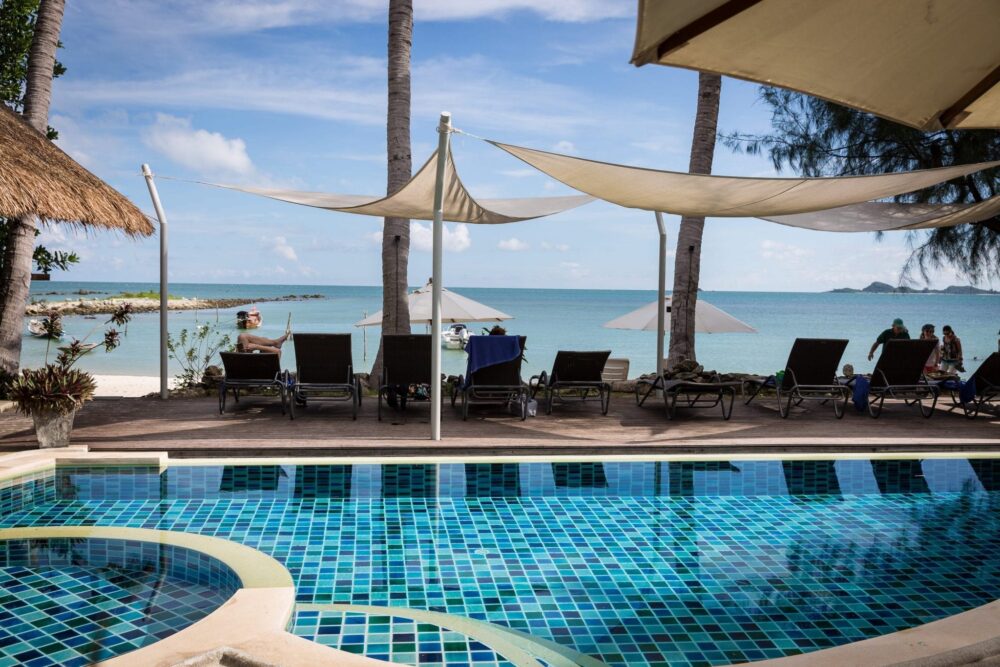 Add not just years to your life, but life to your years! Our all-inclusive detox programs help you to rediscover your vibrant health and well-being. Where necessary, these programs can also help target areas of imbalance in your life. From our range of detox and cleansing programs, to more focused weight loss and de-stress programs, our specially designed blend of treatments, nutrition and support ensure you meet your health goals.
At Samahita Koh Samui, the detox programs have been developed through years of personal experience and research. We do not use common off-the-shelf detox kits. Instead, we have carefully developed an Ayurvedic herbal detox formula, combined it with professional therapies, supplements, yoga practices and an optimal food and juice balance suited to your energy and toxicity level.
We do not claim to be medical experts or offer such advice. As a leading Thailand Detox resort offering healing and cleasning retreats, we are, however, deeply immersed in healthy, holistic living and carry with us our experience of detox and balanced living. As a result we offer you a positive, purpose-built, complete and supportive environment in which to enjoy your detox program.
For an authentic Finnish sauna experience (in Ibiza)
Ibiza Wellness Autumn Break with Yoga Trip Retreats, 4th – 10th October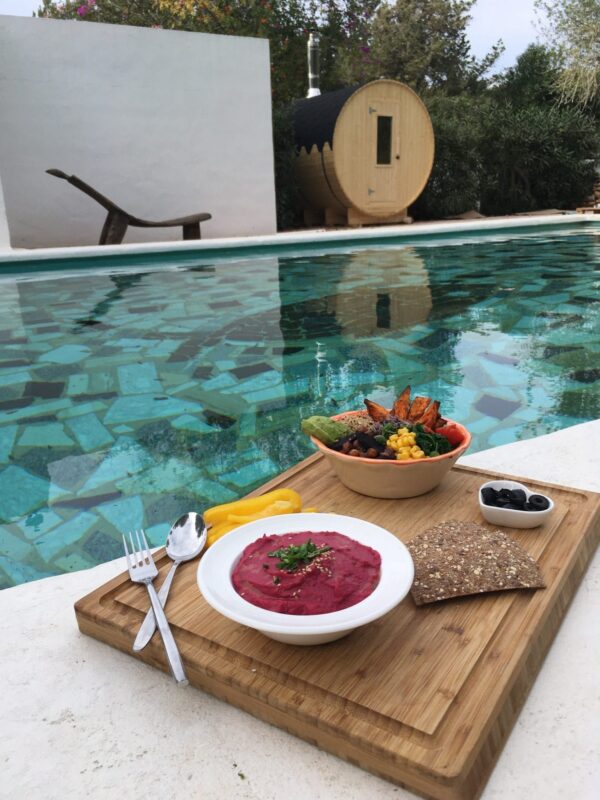 Join Yoga Trip Retreats for this fabulous four night wellness autumn break of yoga, pampering, tasty vegetarian food and fun experiences with the 'real' Ibiza!.
Some of our mornings start with (optional) brisk silent walk or jog to the seaside and back to get our energies flowing, followed by yoga practice. Other mornings we flow straight into our pranayama, meditation and yoga practice after our supercharged power shot.
Seasonal, delicious vegetarian brunch follows with time of to digest, lounge by our pool and relax. Afternoons we have workshops, endure for a hike in stunning Ibizan nature or soothe our bodies and minds with restorative or Yin yoga practice. One day we will spend at Ibiza Spirit Festival, filled with yoga, therapies, music, dance, workshops, seminars and lively festival spirit.
Dinners are long affairs here – often accompanied with laughter and lots of great stories. And to top the retreat off, you are going to be indulged in body or energy healing treatment of your choice. And our authentic Finnish sauna will be heated for a purifying sauna session. The retreat is accessible to all levels, including beginners.
Follow our wellness travel inspiration on instagram @soulseedtravel. Get in touch with one of our wellbeing travel advisors at retreats@soulseedmedia.com to enquire about any of our cleansing retreats.