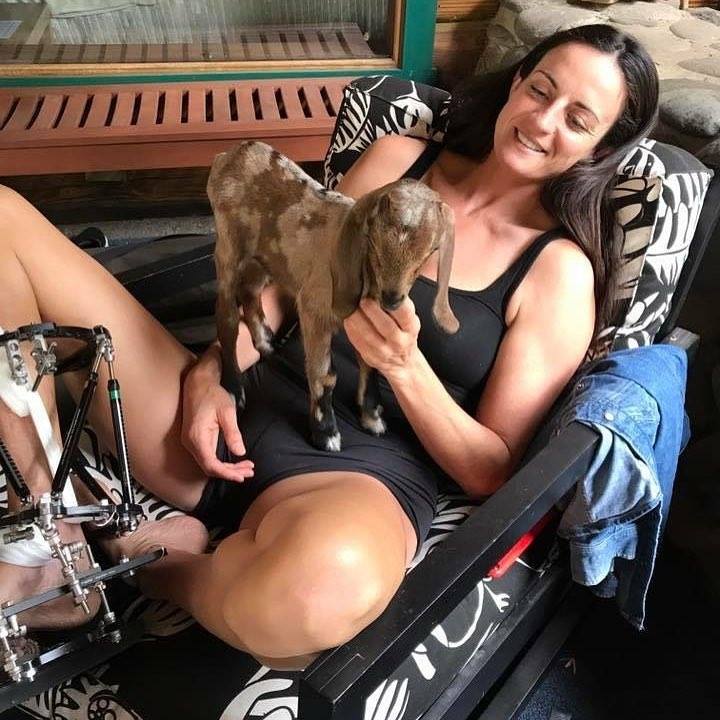 Although we have never met in person, I know in my heart this beautiful woman is a truly authentic, compassionate and special soul. Serving and teaching others through her yoga, Nianna Bray has found, and knows her purpose and path in life.
Nianna is a yoga teacher from Santa Monica who has been practicing yoga for 22 years and teachers internationally. She apprenticed Shiva Rea for 9 years among other brilliant masters in the US and India.
Wherever she is, she continues to make a positive impact in the world and a difference in the lives of others.
A year ago tragedy struck when she was rock jumping in Mallorca and broke her foot off her lower leg. Nianna Bray has shared her journey of healing very openly and watching her transformation has been one of the greatest gifts for many of us. Here's my interview on slowing down and learning to walk again.
"The journey into the heart of humanity begins when you answer the call and leap into the wild adventure that is your one precious life. With no map and your deep longing, you begin. Your inner light guides you. The path unfolds with each brave step forward. All that you encounter is your teacher. Self-discovery reveals the greatest mystery. That which you seek is within you." Nianna Bray
1. Take me back to the day that changed your life forever and what happened to you.
It was in Mallorca. I woke up that beautiful sunny May morning and went on my favourite hike to my favourite beach, Cala Deia. I was in top shape and able to run much of the track. I had been hiking that trail for 6 summers in a row and I was looking forward to bathing in the sun by the sea. After my sun bath I went to the common jumping rock and took the joyful leap. Only to hit the sea floor straight on with great force. I broke my foot right off my lower leg. Luckily it wasn't a compound fracture. But the damage was done. In an instant I knew that my life would never be the same. I ended up having complications with my first surgery in Spain and ended up having three more reconstructive surgeries in Oregon with a limb salvage ankle specialist. Luckily, I still have both my feet and I'm learning to walk again.
2. Can you share the greatest lessons that you have learn over the last year?
When tragedy strikes, we can either rise-up and let the experience make us, or we resist and it break us. There are infinite lessons waiting to be revealed and this experience has given me so many great lessons. One of the greatest is that life is precious and death is inevitable and this understanding softens our hearts and cultivates deep humility and compassion.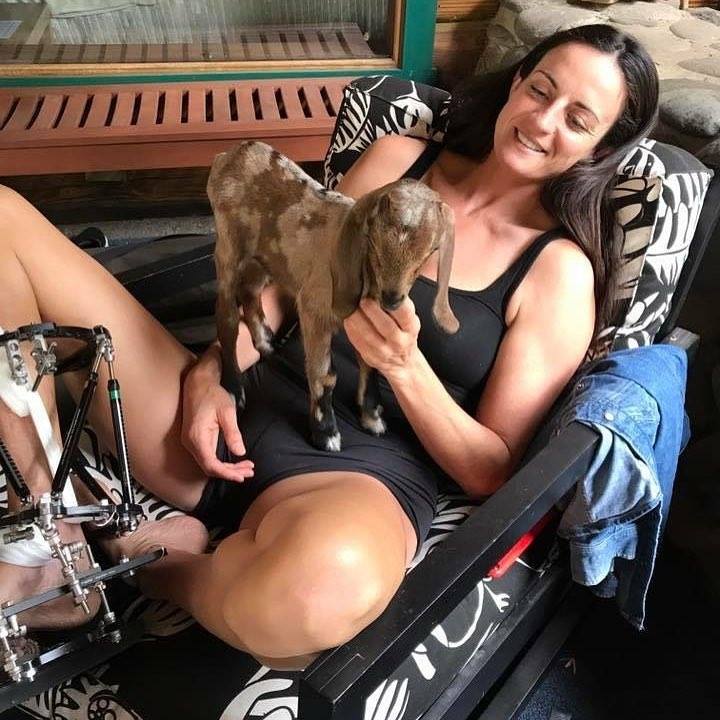 3. What have been some of the worst and the best moments you have experienced?
I will say that I have had the opportunity to spend more time with my family and friends, especially my three little nieces. I have strengthened my bond with the people I love most. The fact that I am completely supported, cared for and loved has been deeply nourishing. The worst moments were those earlier days when everything was so uncertain and I had to process the truth of what had happened. I had to confront the possibility of losing a foot and that was very scary. Learning about trauma first hand makes me a better teacher and healer. And I have a wider capacity to help others now. We humans are here to "walk each other home". I truly believe that.
4. How has your body healed itself, can you talk us through the anatomy?
The body knows how to heal. However, we need to give it the best possible conditions to heal properly. I won't be fully recovered for a couple more years. The break I endured and the complications that followed was complex and has prolonged my healing process. At this point I am doing my daily physical therapy exercises and getting back to yoga movements that I can do. In terms of the anatomy, my fibula was completely fractured and my tibia had a Pilon fracture meaning it shattered into many pieces at the distal end. The ankle joint consists of the Tibia, Fibula and Talus.
My talus was unharmed. All the ligaments of my foot and lower leg have been affected and after not walking for 9 months I have a lot of atrophy. I am working on building up my leg, hip and foot strength and range of motion in my ankle. To walk properly we need at least 10 degrees of dorsal flexion in the ankle. I am at 5 degrees. An injury like this works its way through the entire body and psyche and takes time to remodel and move through. My intention is to regain full range of motion and strength. Yet time will tell in the end.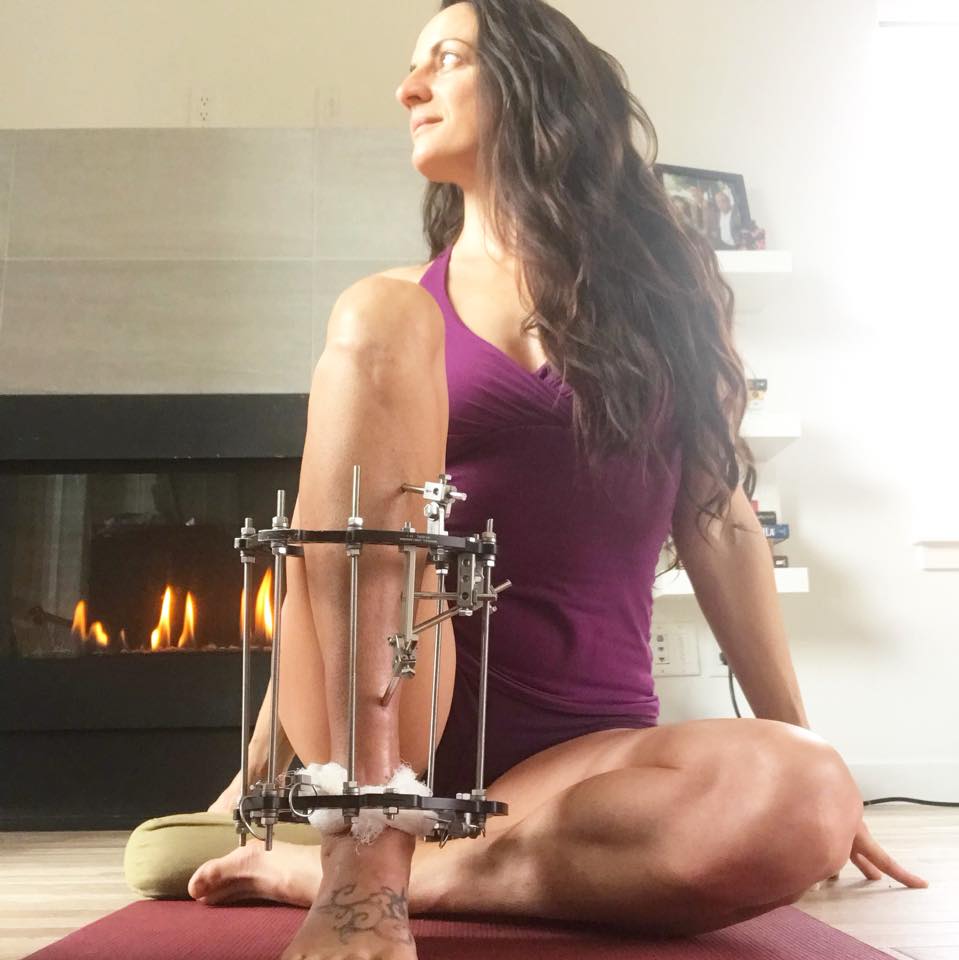 5. What tools – outer and her inner did you use to help you through the recovery
I truly believe that my 20 years of yoga and mindfulness practices create a foundation within me to approach this experience in the best light. The hardest moments where when I couldn't move very much and spent many hours lying in bed. Being unable to walk left me very helpless and dependent. I had to come to terms with that. That takes inner strength and humility. I had to access a deeper wisdom and sense of wellbeing that wasn't reliant on anything external or even anything that I could do. I had to work with my mind and sort through my own suffering, pain and fear.
6. How did your relationships change with friends snd family and with yourself?
I feel like I am completely changed. I am more patient, compassionate and understanding. I am softer, more forgiving and pliant. The past 7 years have been a whirlwind of amazing adventures all around the world as I taught retreats, trainings, festivals and workshops from New Zealand to Paris. It was exciting and full of exceptional moments that I will cherish forever. The bonds I have made with people I have meet and worked with during my travels will continue on even as I start to settle down a bit. Since breaking my ankle and spending months immobile I have had more time to sit and chill with friends and family here in Oregon. Just relax and chat. Slowing down, being still and staying has been very good for me. I have been given the gift of receiving the support of family and knowing without a doubt that they are here for me in the darkest of times.
7. What are your plans for the future and how has this experience helped shape it?
I have been able to put all that I have been teaching for the past 12 years into practice and I truly believe in the work I do. Movement is life and I teach people how to move in a loving, healing, empowering and functional way. The wisdom of self-realization and practices of yoga and mindfulness are powerful and gives us tools to face life's greatest challenges. My work and the way I teach will change. Exactly how will continue to reveal itself. I know that I will focus more on helping my students release trauma and reframe their terrible experience into one of their greatest life lessons. We are all here to learn about love. The hard things in our life teach us how to be more loving and compassionate or can make us hard and bitter. It's up to us. With the right tools we can keep going and rise above.
8. What advice would you give to someone who is going through or has been through a similar experience?
Transformation often comes from crisis. The crisis presents an opportunity for accelerated growth. Don't be afraid or too proud to ask for help. Learn to receive. Relax into your process. Look at yourself with loving eyes. Look at your shadow a with compassionate lens. Trust your own timing and bodies innate wisdom. Surrender more, you are not alone and this too shall pass. This is your life, it is not a detour. This experience is the very fabric from which your next life will be woven. Trust that you will get through this and however things end up you will be ok, you will move forward and life will never be the same and it's probably a good thing.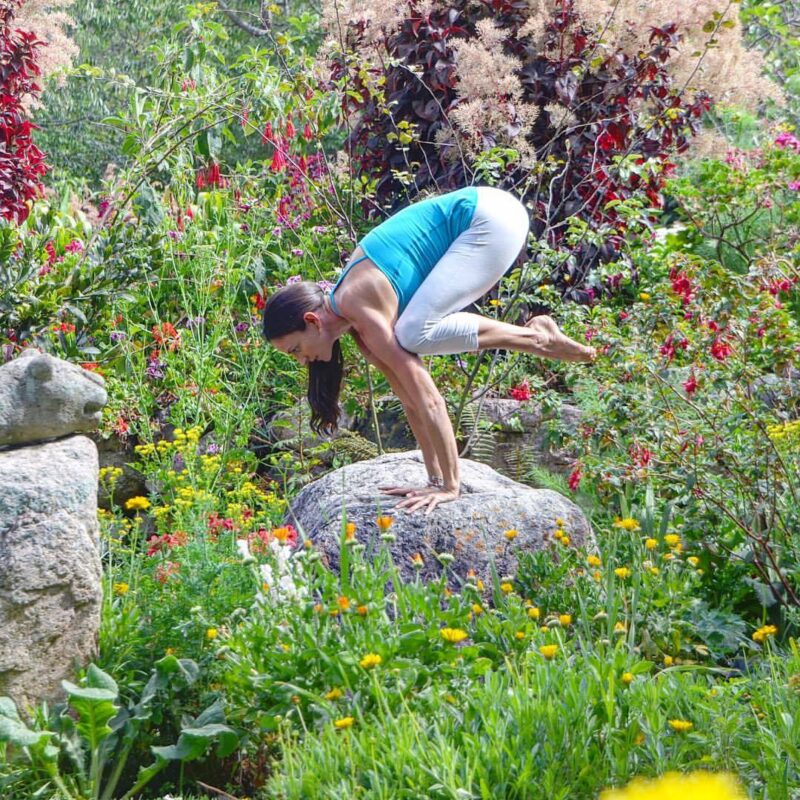 You can join Nianna Bray on one of her retreats or teacher trainings this year in the Netherlands and the Canary Islands. Visit her website for the full schedule and follow her inspiring instagram accounts @niannarosebray.