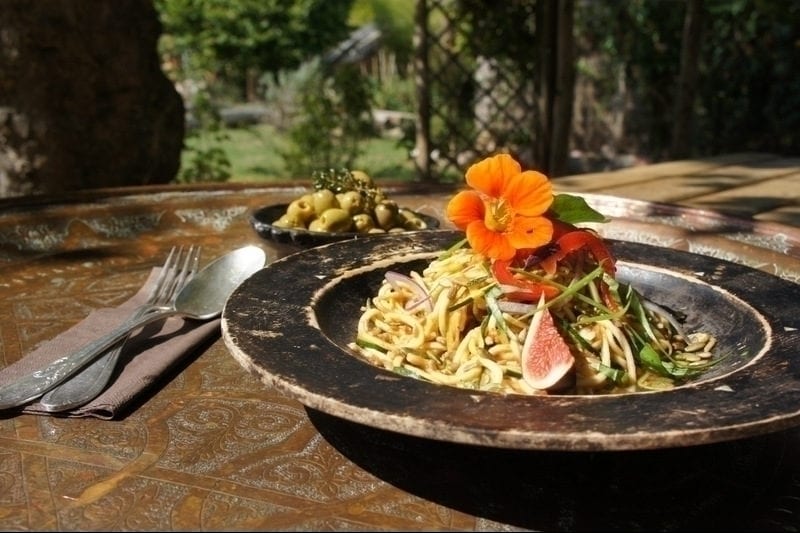 Transform your health on one of these deliciously healthy vegan and vegetarian retreats in Europe. Stimulate your smells and tastes with delicious food, nutrition and discover how to naturally boost your energy levels.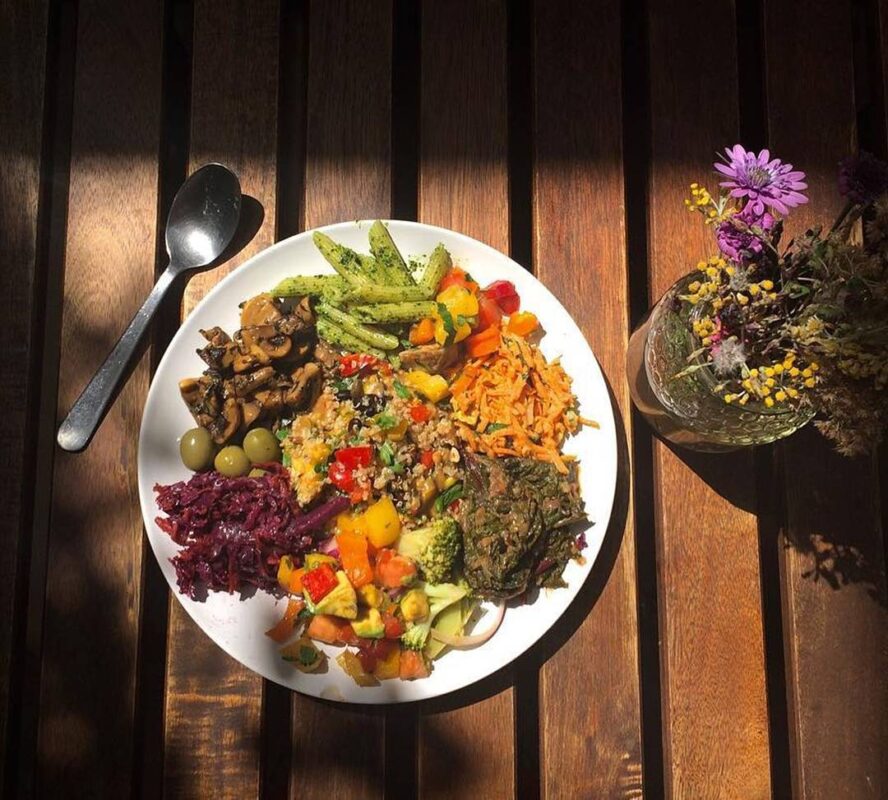 Vegan & Vegetarian Retreats in the UK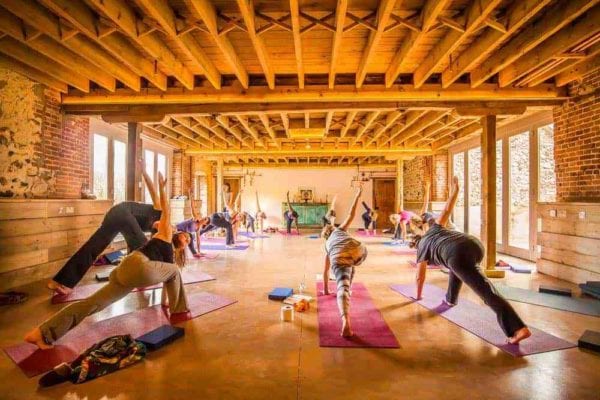 Join us for one of our Bank Holiday Yoga, Wellness and Meditation Retreats in Norfolk. Held at our stunning barn venue set in private grounds, with opportunities for wild lake swimming, exploring the Norfolk countryside, and experiencing all that Spring and Summer have to offer!
Enjoy twice daily yoga, with a dynamic focus in the mornings and a restorative focus in the evenings, delicious home cooked vegetarian brunch, lunch and dinner, meditative practices, holistic treatments, guided walks and more. Holkham beach is nearby for those who would like a beach day in our free time! Leave feeling a lighter, brighter and a more energised you. This retreat is suitable for anyone who'd like a weekend away with wellness, healthy food and Yoga. Beginners are welcome as well as all ages.
Vegan & Vegetarian Retreats in Croatia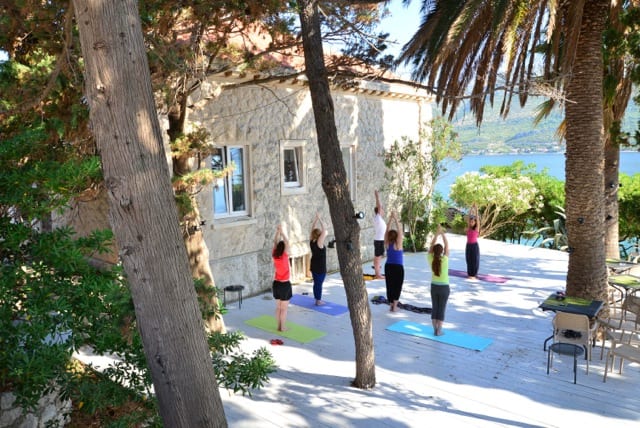 Are you looking for an inspiring seaside yoga and hiking holiday in Croatia under the Mediterranean sun? Do you want to go somewhere where you can roll out your yoga mat by the sea in the morning, explore secluded beautiful beaches and unspoiled island's nature in the afternoon, and cleanse your body with organic food and detox juices? Then this nourishing seaside yoga holiday in Croatia is perfect for you!.
Experience the joys of a seaside yoga practice combined with meditation and breathing exercises, hiking through the amazing unspoiled nature of the island and neighboring Peljesac peninsula, a culinary tour, wine tour, sightseeing, excursions, a visit to a organic olive grove farm and a wild herbs workshop – where you will be able to learn about the culinary use and medical benefits of Mediterranean herbs. The extensive local knowledge of the retreat team ensures that you will enjoy the best authentic sights, flavors and experiences of Croatia.
Vegan & Vegetarian Retreats in France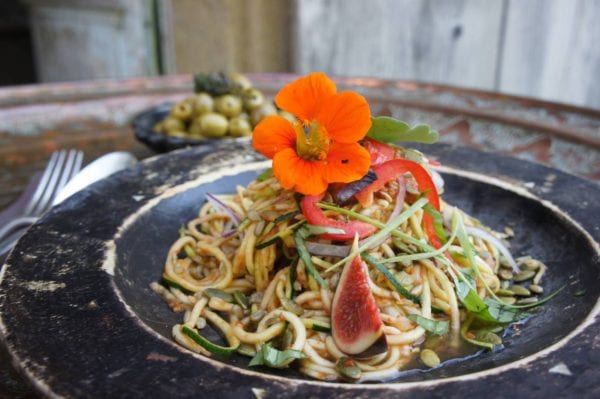 A 5 day retreat at award winning Yobaba Lounge to re-establish a rich, soulful connection to your yoga and meditation practice. Located in a picturesque medieval village in the southern French Pyrenees, the house feels like a temple, the rooms are large and stylish.
The gourmet vegan food has been described as sensational, outrageous, alchemical, the best ever, and more. It is often raw, always free from dairy, meats, gluten, and sugar. Facilitator Gertrud shares her practice of Embodied Meditation, which is the yoga of breath, mindfulness and movement. Without excessive effort, the practice strengthens your core, legs and hips, tones your parasympathetic nervous system and sets alight your inner space.
There will be periods of free time each day, which gives you opportunity to just relax in the walled garden, pamper yourself or explore wild swimming in nearby lakes and rivers. You will be held within a clear daily structure. The retreat is intended for all those in need of rejuvenation, rest and relaxation, and those who are seeking a more mystical connection to their existing yoga and meditation practice.
Join us in the beautiful French Alps for an alpine yoga and hiking holiday adventure. After touring around the French Alps, we love hiking in this area. With so many routes to choose from and breathtaking views, you won't want to go home!
Stay in our beautiful rustic Chalet style accommodation nestled on the mountainside surrounded by alpine pastures. Start and end the day with yoga to stretch out your hiking limbs, and soothe them with a sauna and hot tub, or treat yourself to a massage.
Step out of the chalet and the mountain trails are yours for the picking. If you've not visited the French Alps in the summer time, you're in for a treat. As the winter snow melts away in the spring, the mountains take on their summer mantle of bright green grass and colourful alpine flowers. The views are equally as spectacular in the summer as they are in the winter.
After a long walk reward yourself with a swim to cool off in a refreshing glacial lake. There are so many hikes to choose from, at blue, red or black levels. Enjoy views of Mont Blanc in the distance. If you feel like a day off from walking why not try paragliding or white water rafting, or enjoy the Olympic sized pool in Bourg St Maurice.
Vegan & Vegetarian Retreats in Italy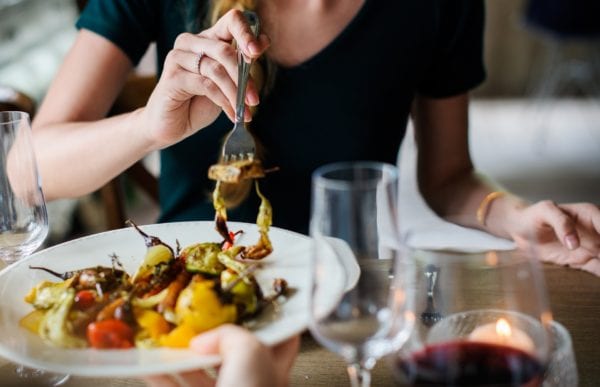 La Vita in Equilibrio takes us along the artisan's trail, uncovering the stories and secrets of this exuberant land for a week of yoga and self-discovery. Nestled in this lyrical landscape, and a short distance from the medieval city of Lucca, we find a true haven for relaxation, Villa Boccella — an immaculately restored 17th century Tuscan estate.
The path to creative awakening begins each morning in the Boccellina garden with our yoga and meditation class. Wake up to the sweet scent of jasmine with views of the Pizzorne mountains on the horizon. Follow the enchanting trails that lead you past the wild thyme or simply bask by the pool, in the golden light of the afternoon. The focus of this retreat, is manifesting the muse within you!.
Expect a week of fully immersive experiences such as pasta making and silk weaving, as well as a visit to gleaming white marble quarries, as we follow in the footsteps of Michelangelo. In true Tuscan spirit, we frolic in vineyards, and taste our way through the delectable flavors of the region. The area around Lucca, is referred to as the 'green island of Tuscany'.
Vegan & Vegetarian Retreats in Spain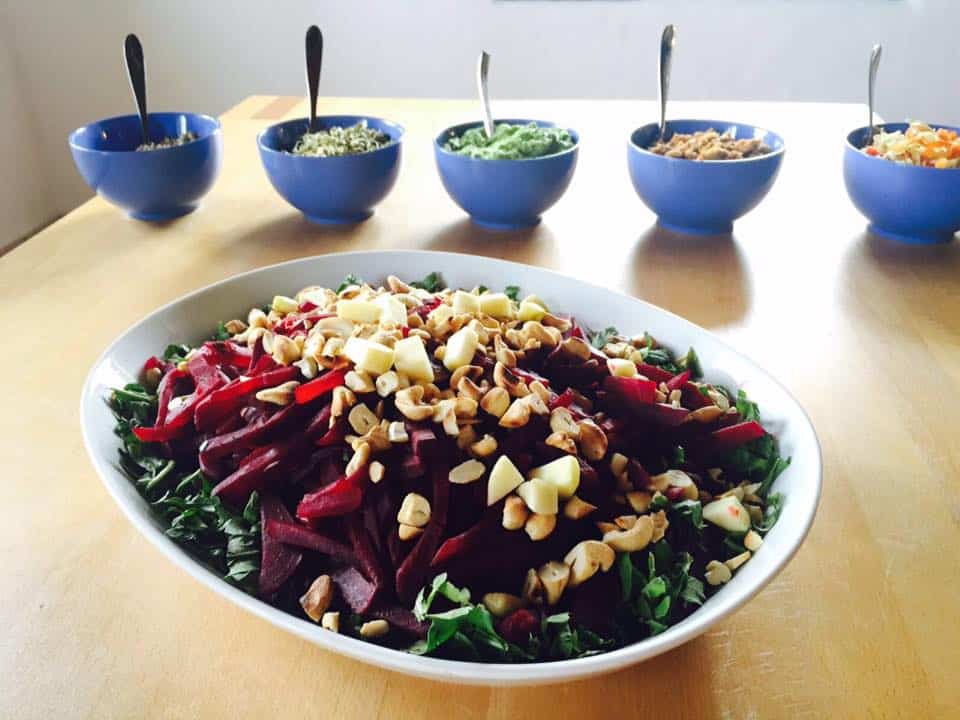 Join us year round at our Surya retreat, on the sun-blessed island of Fuerteventura, with epic sand dunes rolling down into the turquoise ocean, breathtaking white-sand beaches and dramatic volcanic sunsets. More than just a holiday, we are here to support you in your wellbeing journey, making you feel at ease from the moment you arrive.
Relax and revitalise at one of Europe's leading yoga and pilates retreats in the Canary Islands, Spain. Stretch and strengthen your body and mind and bring yourself back into balance with a unique blend of yoga, pilates and meditation. Enjoy mouthwatering vegetarian meals, holistic massages and stunning sunsets over the volcanoes.
Our seven night yoga and Pilates retreats running every week from Saturday to Saturday are designed to help reduce stress, improve fitness and vitality and most importantly take time for you. Perfect for all levels from beginner to advanced practitioners, we are here to support you and your goals every step of the way.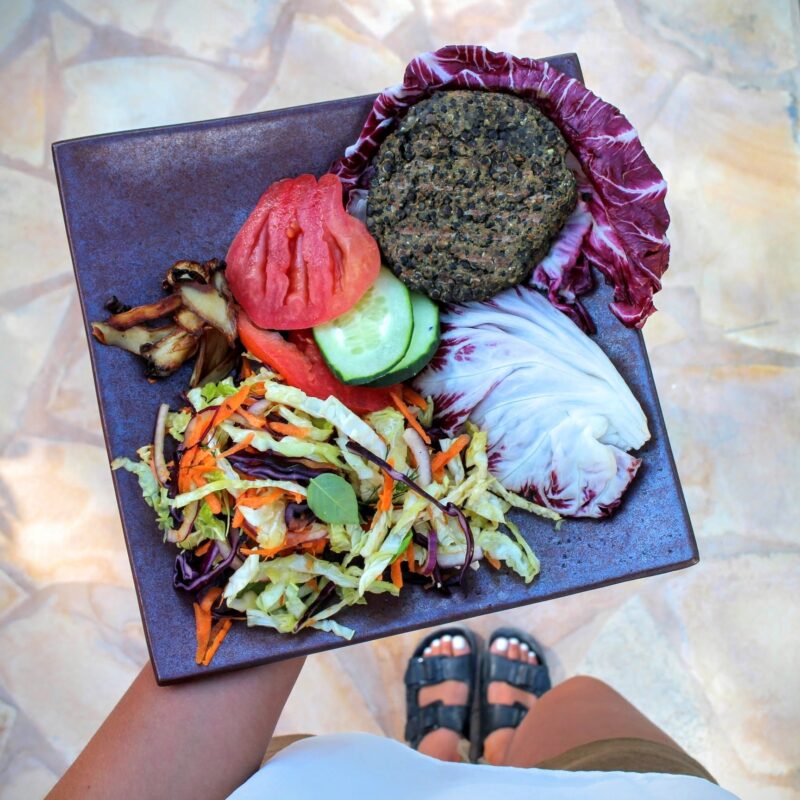 It's all inside you, every single thing you need. The carte blanche body balance retreat is an empowering and life changing experience all about you. We create an organic and nurturing environment for you to relax, recharge, switch off from daily stress and strain of life. Stepping in to your power to redirect your attention to what you truly want and move forwards towards your dreams.
Delve in to activities at your leisure, taking part in as much or as little as you like. From yoga to Pilates, nature hikes to pampering, cooking workshops to creative art workshops, there is something for everyone. Nurturing body and mind.
Our time table will be perfectly balanced between exciting activities and personal time to relax, dip in the pool and catch up on 'me time'. You are invited to try everything, however, extra personal time and long lies are also supported.
Your villa is nestled amongst a fragrant pine forest in the beautiful North of Ibiza, a peaceful and tranquil sanctuary.
This organic and nurturing home has gardens to explore, meditative spaces to switch off, Baili style huts to relax and a beautiful pool to dip in and refresh. Step away from the party scene and find the most beautiful and breath-taking Mediterranean paradise. Together we will discover an island of turquoise waters, hidden coves, pine tree forests, the magical Es Vedra filled with magnetic power and explore Ibiza's best kept secrets.
Vegan & Vegetarian Retreats in Portugal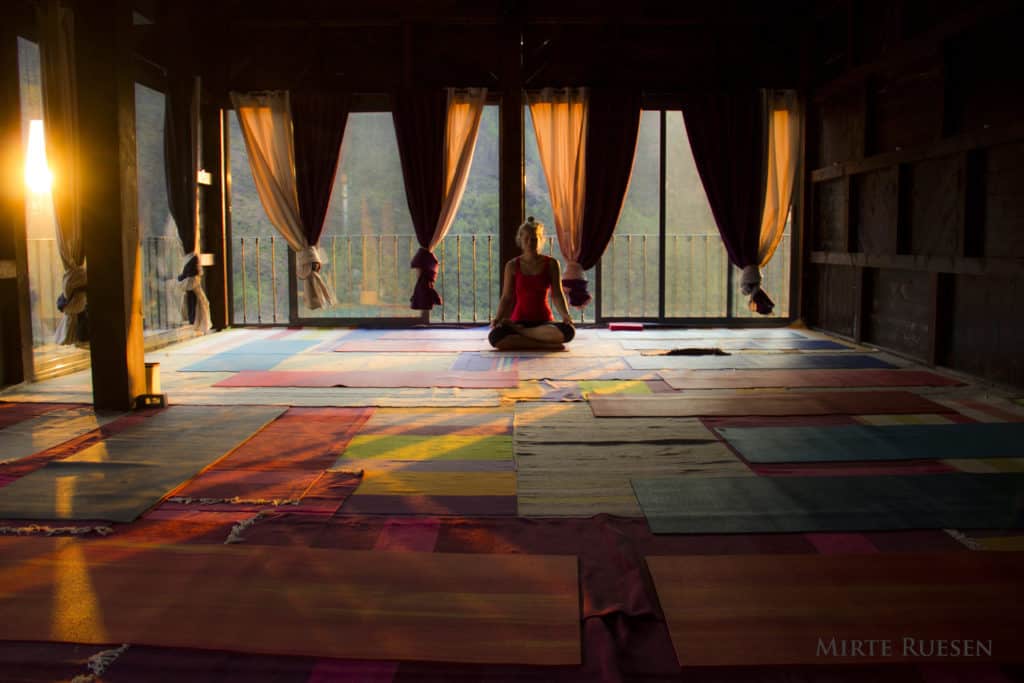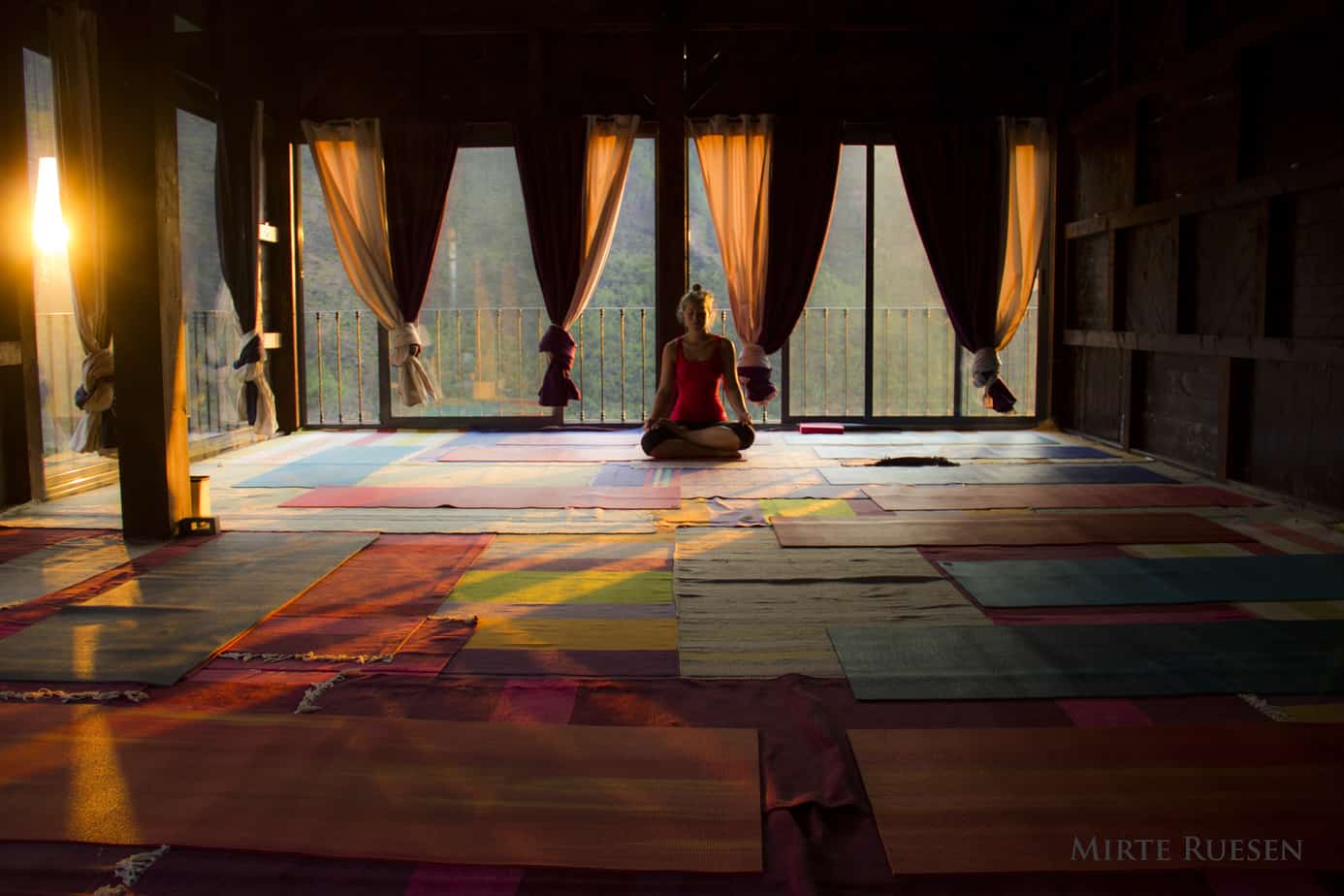 Vale de Moses is a family run yoga retreat in the heart of the Portuguese mountains. Spend a week or more practicing yoga, receiving massage and acupuncture treatments, walking in forests, swimming in natural river pools and eating delicious nutritious food. Stay in one of the beautifully restored stone cottages, Soulpads or in a Tipi. Our retreat home is perfect for those in need of a break, rest and relaxation. We are surrounded by nature and forests, peace and tranquility – the perfect ingredients to restore your body and mind.
The combination of good food and sleep, clean mountain air and water, therapeutic massage and acupuncture, hill walking and river swimming, all create a highly restorative context in which to begin, or to deepen, your yoga practice. Retreat week run from April to October. A variety of styles of yoga are taught at Vale de Moses through the year by some delightful and inspiring teachers who will take care of you on your mat.
Please do not worry about being "good" enough. Or flexible or thin enough. Or whatever enough. We prefer to think you are perfect just as you are. Whatever your capability or experience may be, you are truly welcome. It might be your first yoga retreat, perhaps your first yoga class, or maybe you've been practicing regularly for decades.
For the latest travel inspiration and vegetarian retreats in Europe follow us on Instagram @soulseedtravel. Get in touch with our retreat advisors to help you find, discover and book your perfect retreat. Namaste!