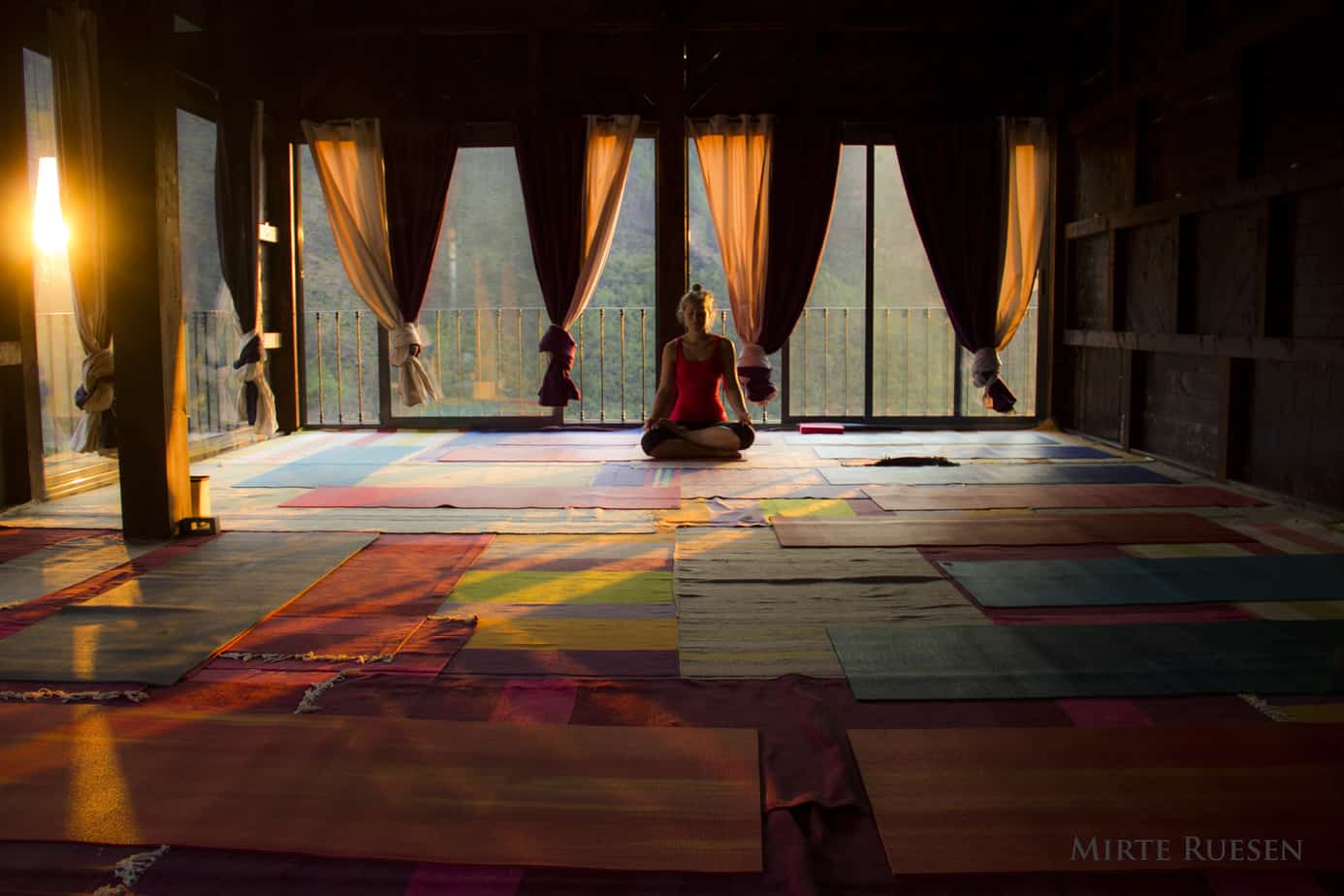 The 21st of June marks International Yoga Day! This day was officially recognized on December 11, 2014 by the United Nations General Assembly to celebrate and increase awareness to the benefits of yoga.
Narendra Modi, Prime Minister of India, said, "Yoga is an invaluable gift of our ancient tradition.
It is not about exercise, but to discover the sense of oneness with yourself, the world, and nature.
Yoga embodies unity of mind and body; thought and action; restraint and fulfillment; harmony between man and nature; a holistic approach to health and well being."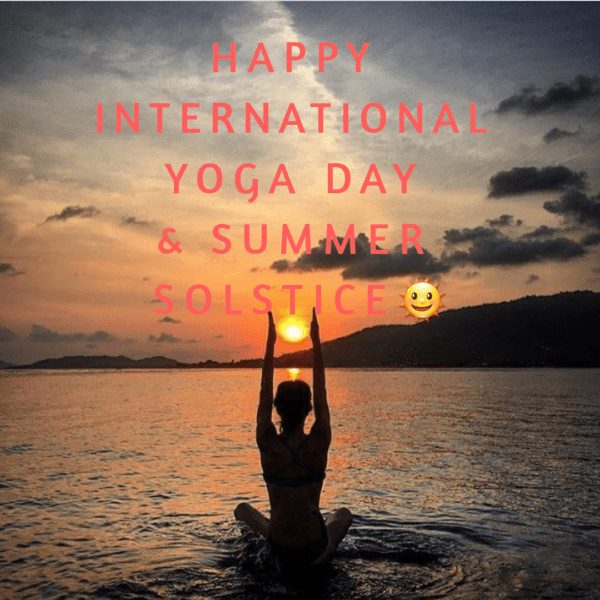 To celebrate International Yoga Day, here's our recommended retreats you can book to begin to deepen your practice in a beautiful setting!.
Classic Hatha Yoga
Our classic yoga retreat is where all the elements of the yoga practice will be explained and explored in a simple yet profound way. Hatha flow, alignment, yin yoga, pranayama, meditation and yoga psychology.
This retreat is an overview of all that yoga has to offer. It can be considered a crash course for the beginner or curious new comer or also an opportunity to develop depth for the seasoned practitioner.
We have two daily practices, morning and evening, where asana, meditation and breath are explained slowly and thoroughly, both in moving and still sessions, giving you the perfect chance to establish a solid foundation for your future practice.
We will also include assisted self practice sessions along the week to help you design your routine for when you are back home.
Yoga suitable for beginners

Join us for our annual yoga retreat Puglia, and discover this "it list" region of Italy's rural heel. This wonderful retreat will enable us to experience the landscapes and activities of this incredible rising star of Italy.
We will spend a week amongst fertile red earth, gnarled olives, turquoise seas, tour through Puglia's famous trulli; cone shaped houses in the town of Alberobello, a UNESCO world heritage site.
After walking around the town and enjoying a delicious tasting lunch, we will make our way back to the stunning Masseria Fumarola, an ancient farmstead that will be our home for the week.
There will also be a relaxed day at the beach where we will explore the incredible coastal part of the region, followed up with an amazing and unique dining experience in a cliffside grotto.
In this open cavern, we will eat while looking down upon the sea at Polignano al Mare, one of the most picturesque villages of Puglia.
Yoga and Meditation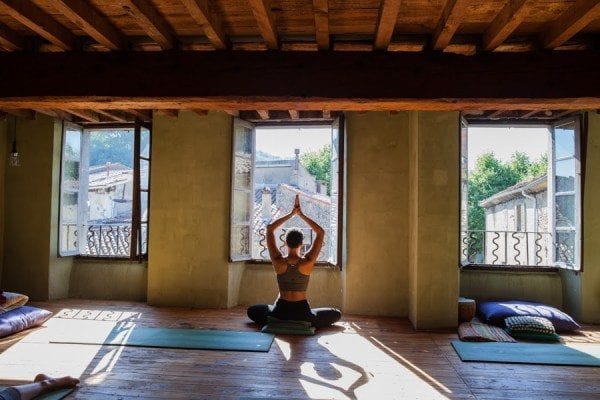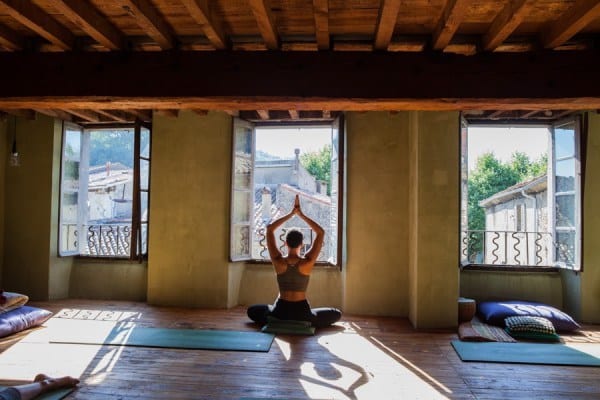 A 5 day Yoga, Mindfulness and Meditation Retreat at the award winning Yobaba Lounge to re-establish a rich, soulful connection to your yoga and meditation practice.
Located in a picturesque medieval village in the southern French Pyrenees, the house feels like a temple, the rooms are large and stylish.
The gourmet vegan food has been described as sensational, outrageous, alchemical, the best ever, and more. It is often raw, always free from dairy, meats, gluten, and sugar. The food supports the practice and quickly rebalances digestion.
Retreat facilitator Gertrud shares her practice of Embodied Meditation, which is the yoga of breath, mindfulness and movement.
Without excessive effort, the practice strengthens your core, legs and hips, tones your parasympathetic nervous system and sets alight your inner space.
There will be periods of free time each day, which gives you opportunity to just relax in the walled garden, pamper yourself or explore wild swimming in nearby lakes and rivers. You will be held within a clear daily structure.
This Yoga, Mindfulness and Meditation Retreat is intended for all those in need of rejuvenation, rest and relaxation. And those who are seeking a more mystical connection to their existing yoga and meditation practice.
Christmas and New Year Yoga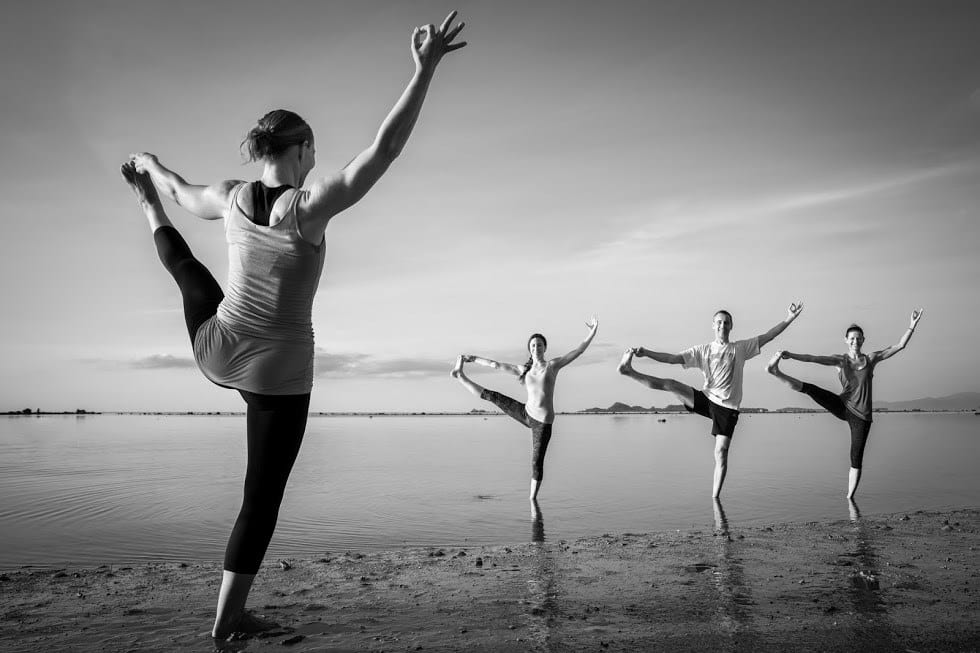 This Christmas and New Year retreat in Koh Samui integrates yoga and fitness to give you a great way to escape the commercial onslaught of the holiday season.
Paul and his team will share in the task of teaching and guiding all guests across the range of yoga practices, core strength work and cycle classes.
Yoga and its techniques cover a number of practices that include sitting meditation forms, focused breath work that develops into a pranayama practice, and the physical yoga practice of asana.
In addition we incorporate core strength sessions and cycle work outs. The aim is for you to experience and practice yoga across its spectrum, taking care of the mental and emotional side to the different aspects of the physical.
Every morning involves sitting and breath work practices. This serves as a platform for all other activities.
The physical yoga asana practice will be offered on a number of levels that includes experienced self-practice, guided vinyasa classes, explorative asana classes, and restorative afternoon sessions.
Ashtanga Yoga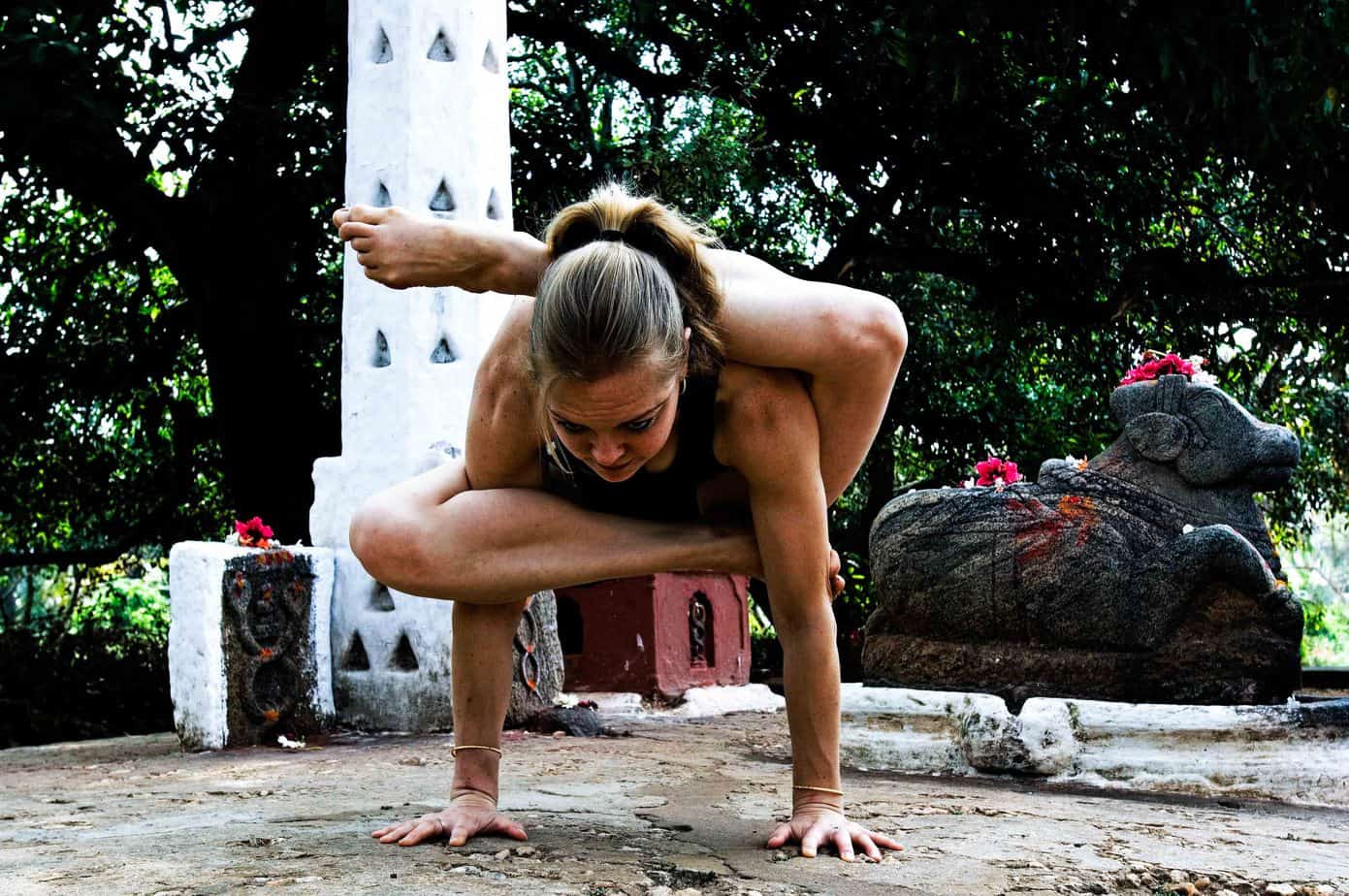 Join KPJAYI certified teacher Philippa Asher for a week long ashtanga yoga retreat where you will practice the traditional Mysore program durning the early mornings, and afternoon workshops taking up concepts of the Ashtanga method, technique and safe alignment, history, philosophy, pranayama, meditation.
An immersion into the world of Ashtanga for everyone willing to reap the benefits of an amazing system with an inspiring teacher in a magical setting.
Philippa teaches the Ashtanga Primary, Intermediate, Advanced A and Advanced B Series, as learned directly from Sri K Pattabhi Jois and Sharath Jois at KPJAYI in Mysore, India.
Her emphasis is on good technique, safe alignment, the synchronisation of tristhana (breath, gaze points and movement) and passing on the exact method, as taught by Guruji.
Philippa's dedicated passion for Ashtanga yoga, background as a trained dancer and experience as a qualified teacher (Post Graduate Certificate in the Education of Adults), gives her an intuitive and sound understanding of bodies, yoga asanas, people and how they learn.
Yoga for all levels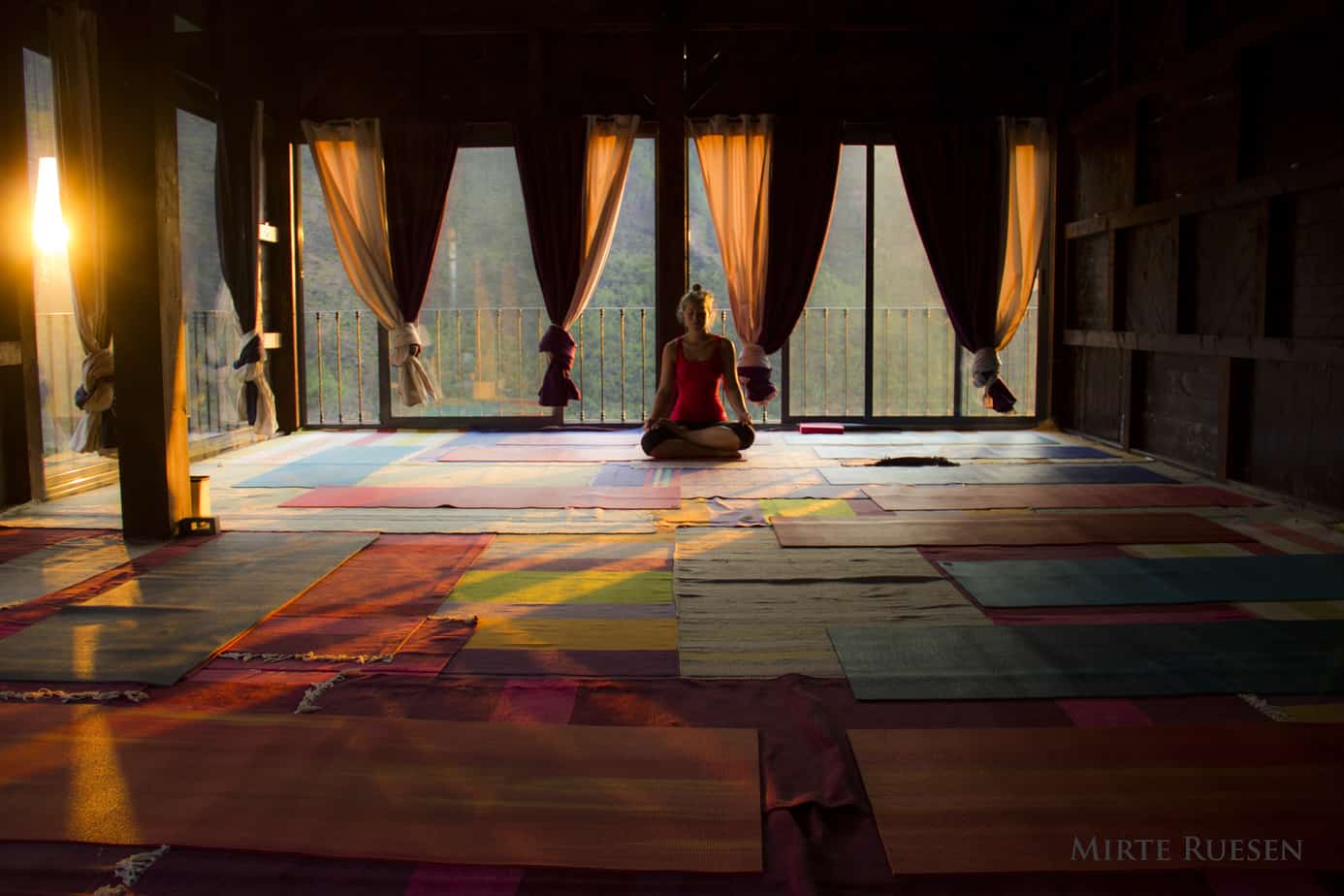 Vale de Moses is a family run yoga retreat in the heart of the Portuguese mountains. Spend a week or more practicing yoga, receiving massage and acupuncture treatments, walking in forests, swimming in natural river pools and eating delicious nutritious food. Stay in one of the beautifully restored stone cottages, Soulpads or in a Tipi.
Our retreat home is perfect for those in need of a break, rest and relaxation. We are surrounded by nature and forests, peace and tranquility – the perfect ingredients to restore your body and mind.
The combination of good food and sleep, clean mountain air and water, therapeutic massage and acupuncture, hill walking and river swimming, all create a highly restorative context in which to begin, or to deepen, your yoga practice.
Soulfully reconnect with our planet and with your own body. This warm invitation to deepen your love affair with yoga, is open for everyone, travelling alone or with friends, new to yoga or practicing for decades.
Most of our retreats at Vale de Moses include morning and afternoon classes, a health consultation, massage/acupuncture treatment, 3 nourishing daily meals and a trip to the nearby Rio Zêzere.
Beach Yoga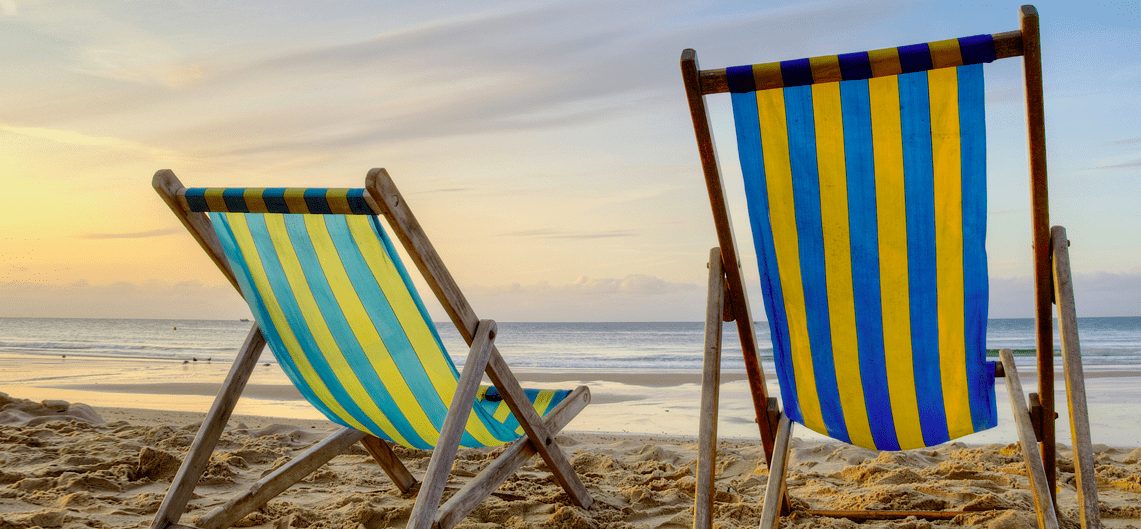 Join us for a 7 night summer yoga holiday in Corfu! Offering a beautiful yet tranquil alternative to the bustling, cosmopolitan beach of Acharavi.
Almyros is a peaceful paradise escape, perfect for those looking to take a relaxing break from the hustle and bustle of everyday life.
This yoga retreat allows guests to unwind in its tranquil environment. We welcome couples, solo travellers, and friends who'd like to combine their love of yoga with a sunshine holiday.
Located within the stunning Greek island of Corfu, our experienced and inspiring yoga teachers will challenge your mind and body, encouraging you to enhance your overall wellbeing through daily practice of yoga techniques. We offer different styles of yoga, depending on the teacher and we are for all levels.
Yoga and Pilates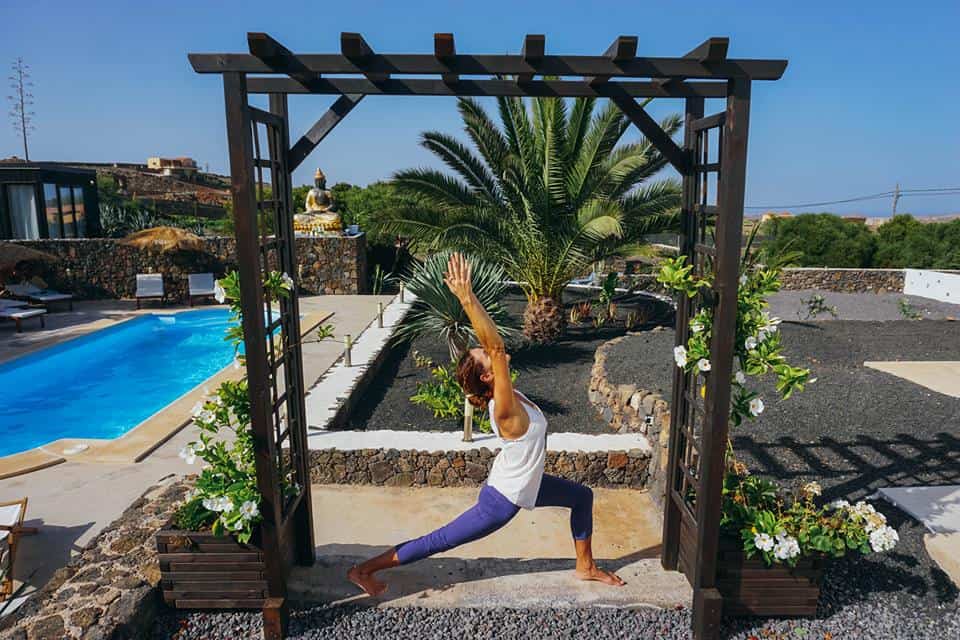 Join us year round at our Surya retreat, on the sun-blessed island of Fuerteventura. An Island with epic sand dunes rolling down into the turquoise ocean, breathtaking white-sand beaches and dramatic volcanic sunsets.
More than just a holiday, we are here to support you in your wellbeing journey, making you feel at ease from the moment you arrive.
Stretch and strengthen your body and mind and bring yourself back into balance with a unique blend of yoga, pilates and meditation. Enjoy mouthwatering vegetarian meals, holistic massages and stunning sunsets over the volcanoes.
Our seven night yoga and Pilates retreats run every week from Saturday to Saturday. They are designed to help reduce stress, improve fitness and most importantly take time for you.
Perfect for all levels from beginner to advanced practitioners, we are here to support you and your goals every step of the way.
Yoga and Wellness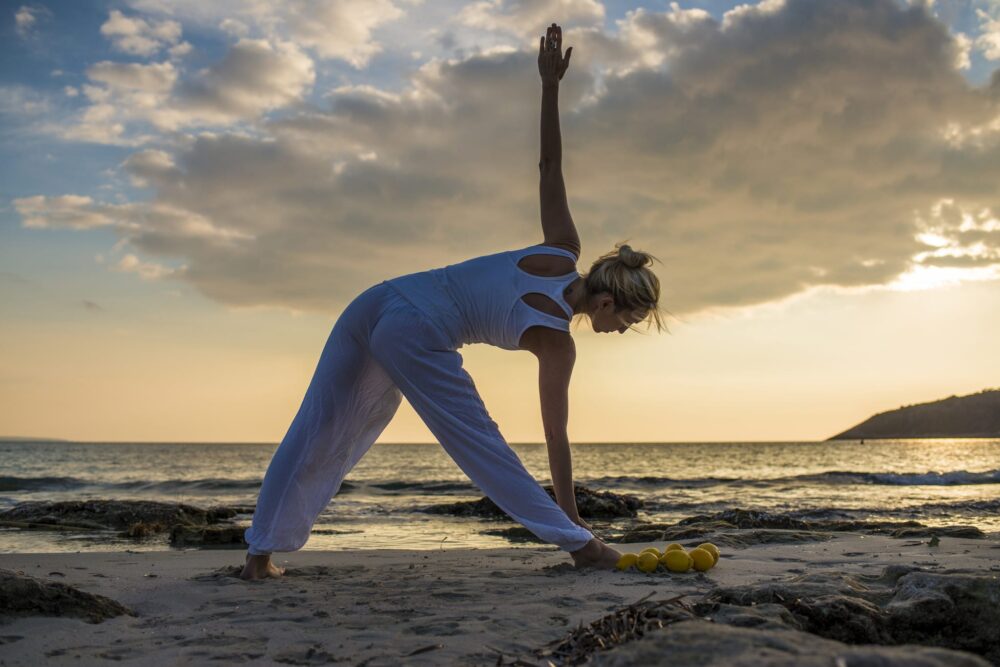 The focus of this Yoga, Energy and Natural Wellbeing retreat is to allow you to take time and space to hear the voice of your heart.
Feel the glow radiate from within to reveal a new you – inspired, energetic and shining, inside and out.
Get your glow back in body, mind and spirit. Experience daily vinyasa flow yoga, holistic life coaching, mindfulness practices and transformational meditation techniques.
Learn about and understand your own chakra energy system and discover how to optimise and manage your energy levels.
Revitalising drops of yogic philosophy will develop your spiritual awareness, inner-strength and clarity of mind. Our super-clean nutritious menus will work their magic on your metabolism. Helping you avoid the 'peaks and troughs' of energy that come with an un-balanced diet and stressful life.
Reconnect with your your heart and soul and rediscover your strength of body and mind on our retreat.
If you want to progress further and do a yoga teacher training, here's our guide to the best yoga teacher trainings.
Follow our wellness travel inspiration on instagram @soulseedtravel. Get in touch with one of our wellbeing travel advisors at retreats@soulseedmedia.com to enquire about any of our yoga retreats.