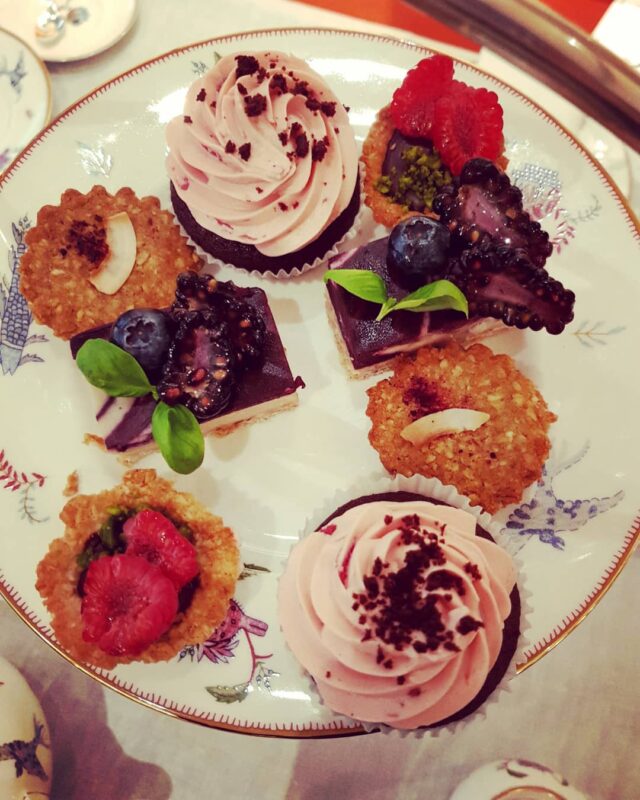 Ham Yard Hotel: Vegan Afternoon Tea & Soholistic Spa
As a resident of London and as part of the Wellbeing in the City Guide I am writing to the best places to stay, spa, yoga and eat delicious healthy food, it's my duty to you to work my way around the capital and share my experiences.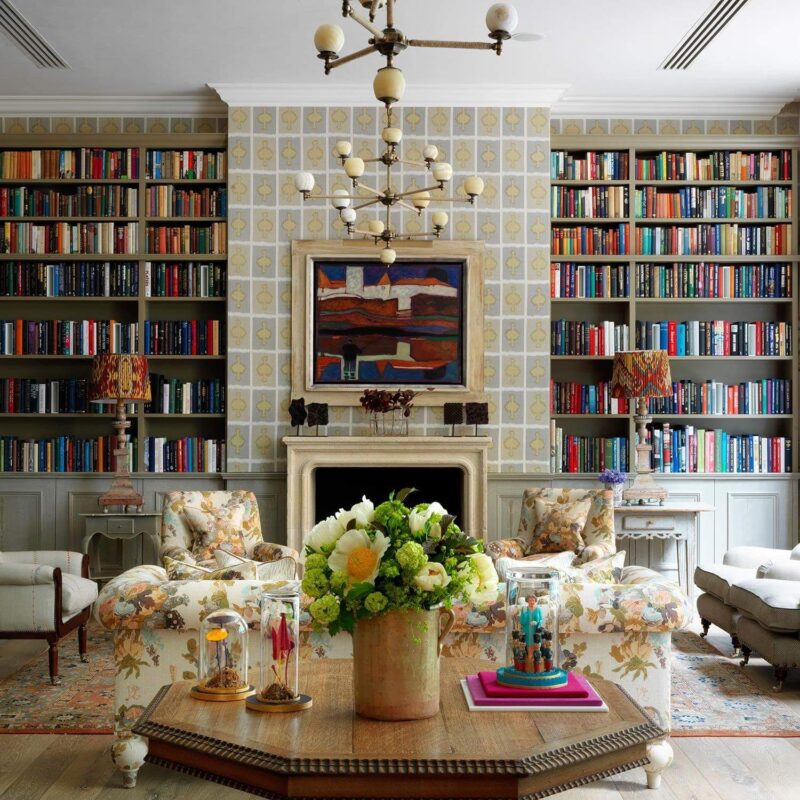 The Ham Yard hotel, part of the Firmdale Chain is one hotel that's really winning when it comes to health and wellbeing, in fact it's a dream hotel for the wellness traveller.
On one very rainy day I was invited to try out a treatment at their Soholistic Spa and vegan afternoon tea. As a first time visitor, I am immediately struck by the buzzy (Soho style) atmosphere and the busy social vibe.
The Ham Yard hotel revolves around a tree-filled garden with a bronze sculpture centrepiece. This is one of those feel good, popular places where everyone hangs out in one of the bars and drinks cocktails or in my case..has tea, vegan sandwiches and cake.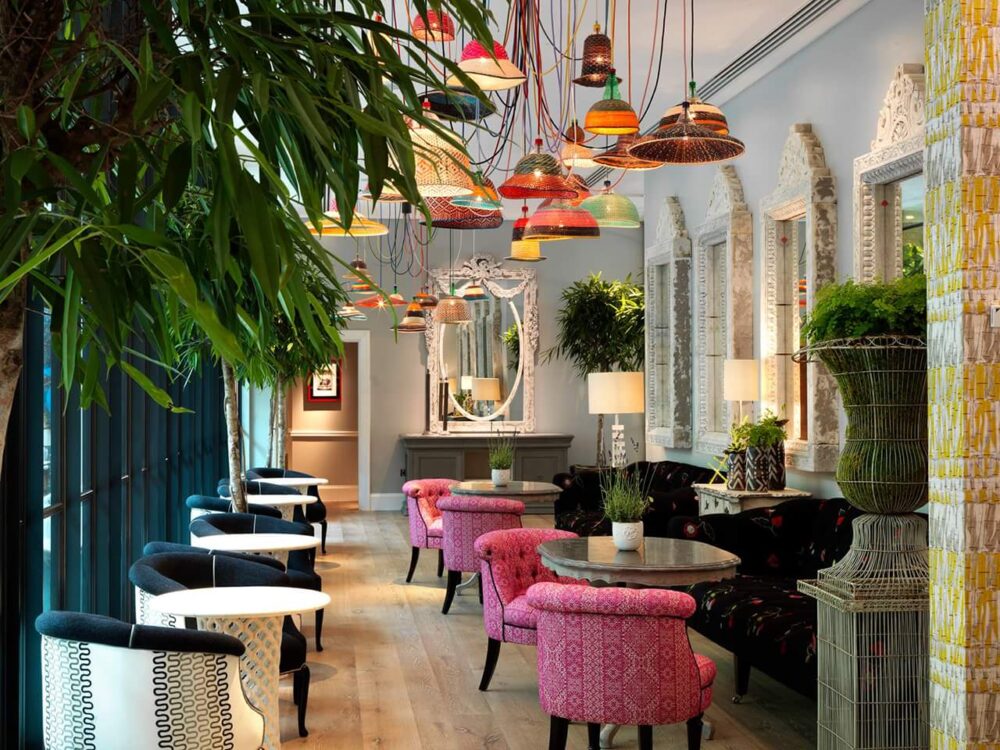 If you haven't heard of the Firmdale chain of hotels then you must stay at one of their hotels as I guarantee you will become a firm fan (as Taylor Swift is), and fall in love with the brand. All the hotels are designed by the owners, husband and wife team Tim and Kit Kemp. Expect bright, vibrant, bold and colourful textures, patterned furniture, unique light fixtures and unexpected detail.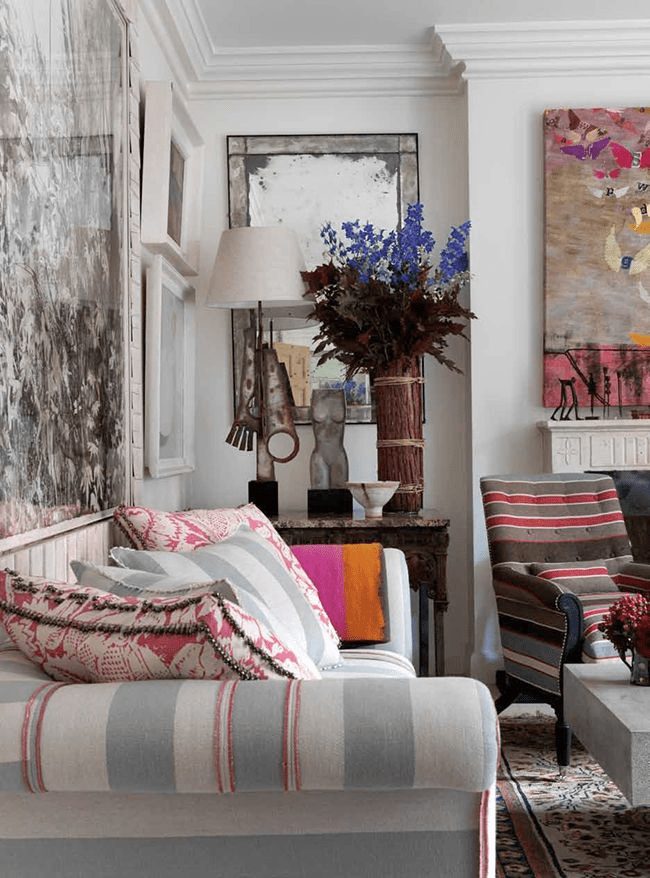 They say that wherever you go becomes a part of you somehow, and the gorgeous decor reminds me of a quirky little shop in Ibiza called La Galeria Elefante.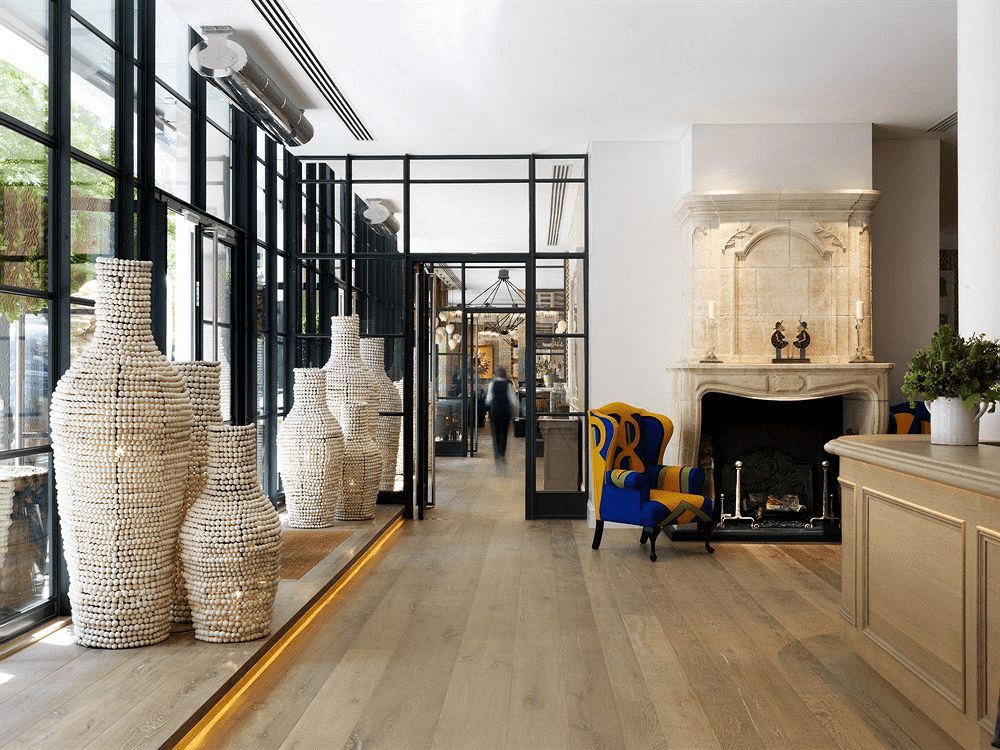 As a luxurious five star boutique hotel it's actually huge!. Described as an urban village, there's a roof terrace, outdoor terrace on the ground floor, bowling alley in the basement, cinema room, conservatory, gym and of course the spa!.
The Soholistic Spa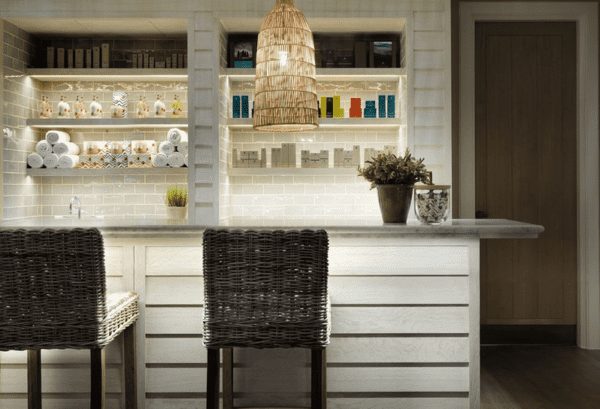 Located downstairs with shell mirrors and mesmeric floral art by Glaswegian Jack Milroy, the spa offers two individual rooms and a double treatment room, along with a relaxation area, steam room and showers.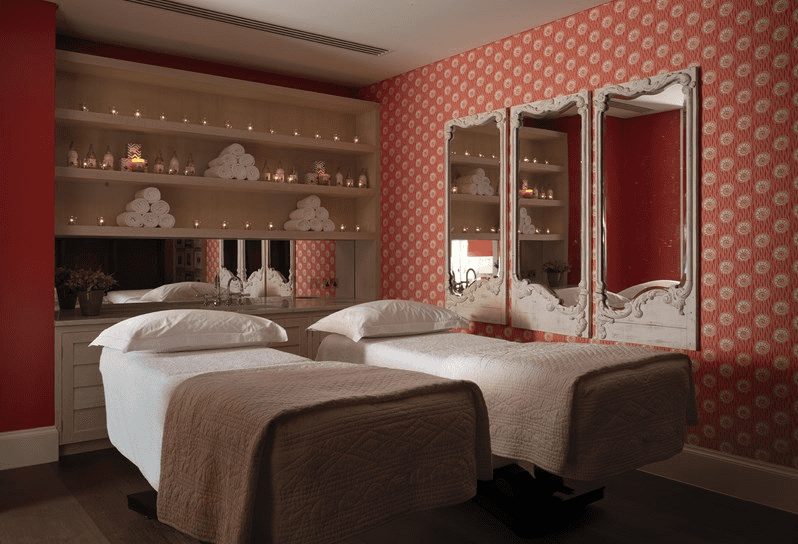 There is also a hypoxic gym (for altitude training) open 24 hours. This is where the oxygen in the room can be altered to mimic various altitude, improving physical performance by enhancing muscle function and increasing the transport and uptake of oxygen by the body.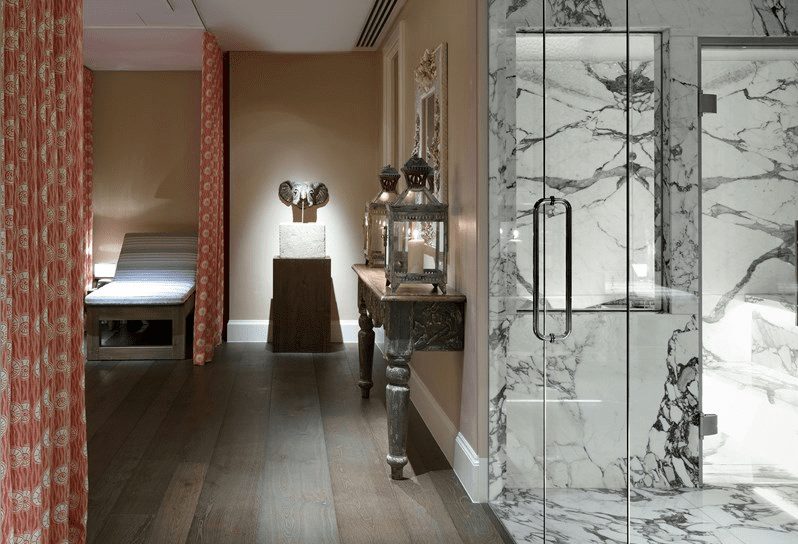 Firmdale Hotels have partnered up with Temple Spa to provide a range of highly advanced products and treatments created to combat the stresses and strains of everyday life. They offer the very best in anti-ageing skin care, aromatherapy and anti-oxidants.
The therapy to try
I absolutely swear by this painless facial which showed immediate results after just 30 minutes. Designed to visibly and instantly lift, firm, tighten and tone the skin, this specialist treatment is a nonsurgical solution which speeds up cellular activity and helps increase collagen production and re-educate the muscle fibres.
This is achieved using specific Temple Spa products in conjunction with the Skin Investment Cell Communication machine, a non-invasive, computerised device that conducts a 9 stage process to help build new tissue and give dramatic results on many skin concerns including deep wrinkles, pigmentation, dark circles, acne and sun damage.
The spa also offers massages and beauty treatments. You can find the menu here.
The vegan afternoon tea
The Ham Yard bar and restaurant has now joined the vegan revolution with the launch of their Vegan Afternoon Tea London, a healthier take on the quintessentially Brit spread. There's even a sugar free and gluten free option available on request.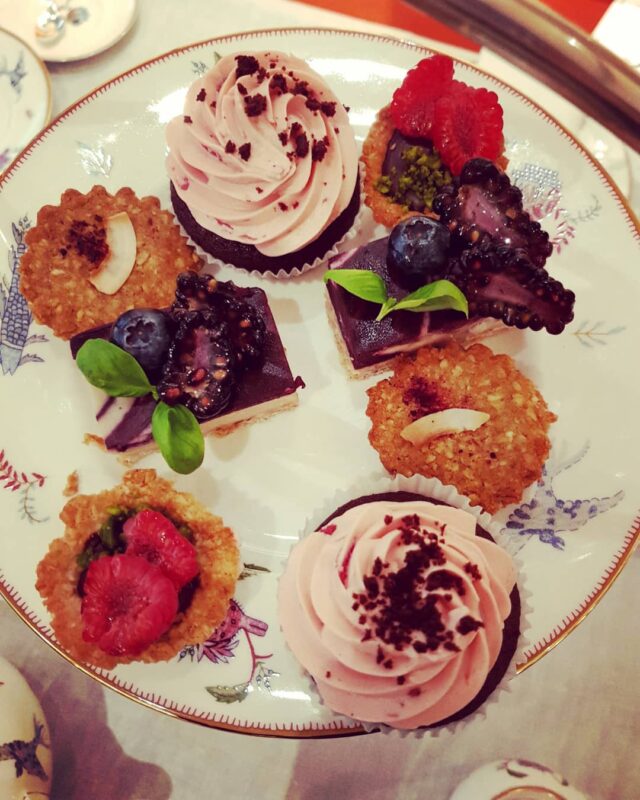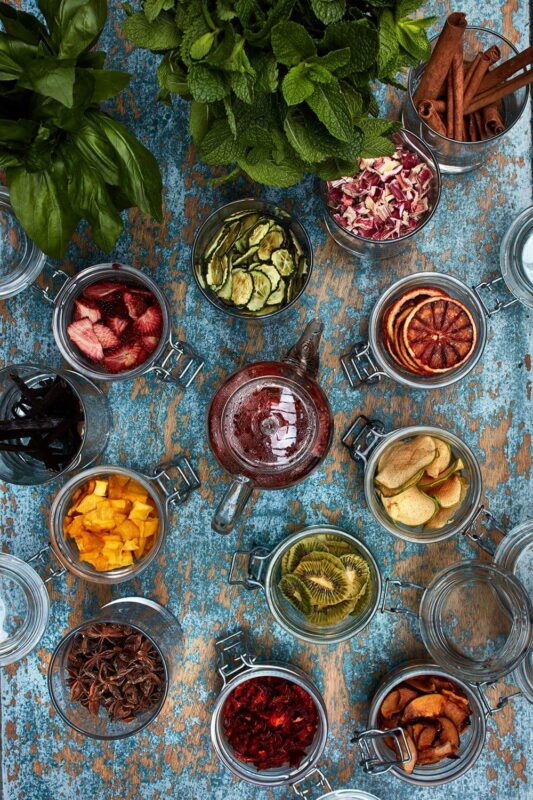 It looked so pretty presented in a three-tier cake stand piled high with savouries, homemade cupcakes, dairy free blueberry cheesecake, freshly baked warm scones and vegan clotted cream.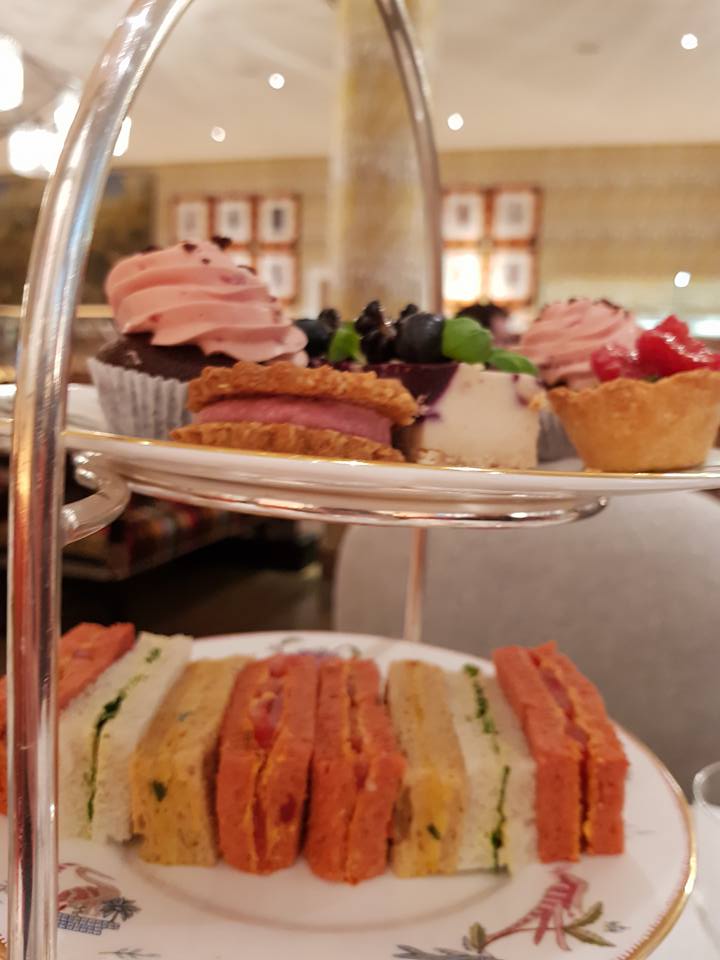 There was far too much food for the two of us but I am sure over a few hours the whole lot could of been demolished.
Live Wellness Series
What I love most about the Ham Yard hotel is their focus on wellness. Throughout the summer they run a Live Wellness Series from the 16th of July to 25th August.
In partnership with Sweaty Betty and Psycle London they have brought together experts across the health, fitness and wellbeing world for a series of inspiring sessions for busy Londoners looking to re-charge from their busy schedules.
Psycle London will be offering weekend yoga classes on Ham Yard Hotel's Roof Terrace followed by brunch, as well as evening Barre classes all summer long.
There's also a series of talks and sessions, ranging from guided meditation to empowering words from experts in the wellness industry including a talk by award-winning cookery author, Ella Mills, aka Deliciously Ella who will be debuting her new book and discussing the road from blogger to business woman.
Read reviews of the Ham Yard hotel.
Booking and contact
Ham Yard Hotel
1 Ham Yard
Soho
London
W1D 7DT
Tel: +44 (0)20 3642 2000.