Can't decide where to go in Europe for your next retreat?  Ask yourself, would you prefer a mountain retreat or a sea view to wake up to? Do you see yourself strolling the streets to explore the local culture between your practice or relaxing and having treatments at the spa?.
Here's some of the best retreats in Europe to consider in your next search. Book through Soul Seed Travel to receive a complimentary gift such as a massage or airport pick up from our retreat partners.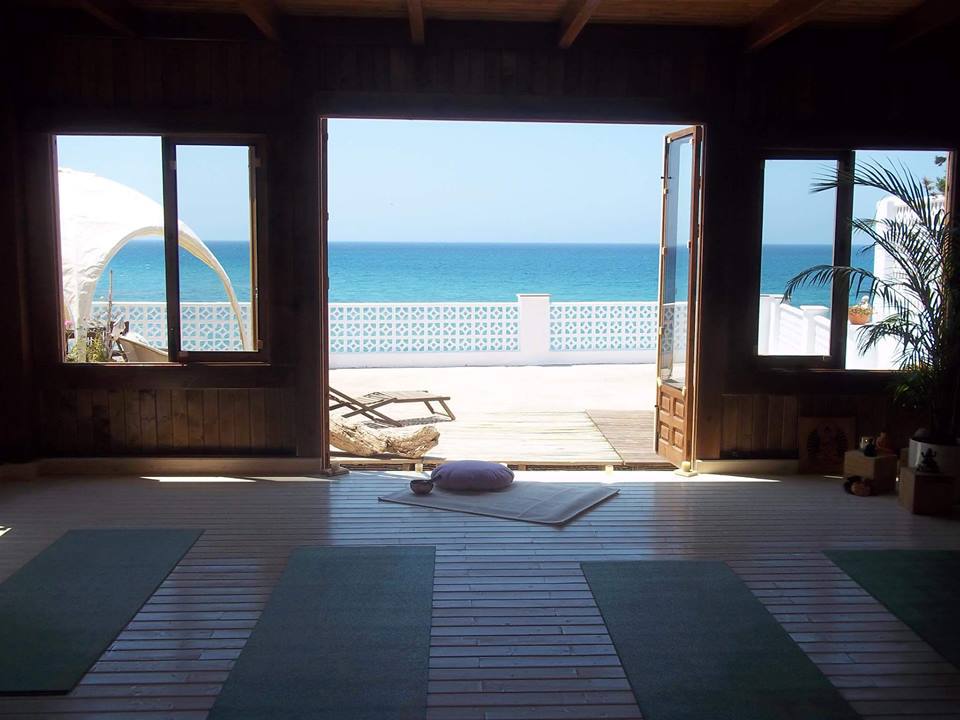 Join us for on our yoga and pilates holidays in the beautiful Bay of Mazarron, with its unspoilt blue flag beaches. Held in spring and autumn when the weather can be glorious.
Our yoga and pilates holidays include yoga practices in a beautiful studio overlooking the sea, a relaxed informal Spanish lesson over lunch, Pilates classes, historical visits, guided excursions so you can learn about the area, wine tasting, cycle rides, activities and much more. Of course all activities are optional. If you prefer to relax in the apartment or have time at the beach, the choice is yours.
The afternoons will be spent on various activities and fascinating trips learning about the local history, visiting local historic sites, optional walks, wine tasting, cycle rides depending on the weather and of course what everyone would like to do.
The area is steeped in history from prehistoric times to Phoenician, Roman and with many places of interest and excavated sites. A visit to Cartagena is a must to see the roman amphitheatre and excavations and the town of Mazarron to see the stunning mining features and old mining industry.
If you prefer to do your own thing on our yoga and pilates holidays and just relax the choice is yours. We can also organise fitness, walking, hiking, scuba diving, snorkelling, boat trips, dolphin boat trips (depending on weather) golf, tennis and much more.
Mazarron itself and the coastal areas are separated by Sierra de las Moreras, Sierra de las Herrerias and Sierra del Algorrabo being the ideal area for the practice of outdoor activities such as walking, hiking, cycling or climbing. If this is your thing, we can arrange this for you.
In the evenings we take you out to eat in different local Spanish restaurants or to a local bar for a drink.
Single travellers, solo travellers, couples and small groups are all welcomed on our Pilates Holidays. We will look after you all the time during your stay.
Travelling solo doesn't have to mean travelling alone. All activities, meals, Spanish lessons and classes on our yoga and pilates Holidays are in small groups with your holiday organiser on hand to help every step of the way.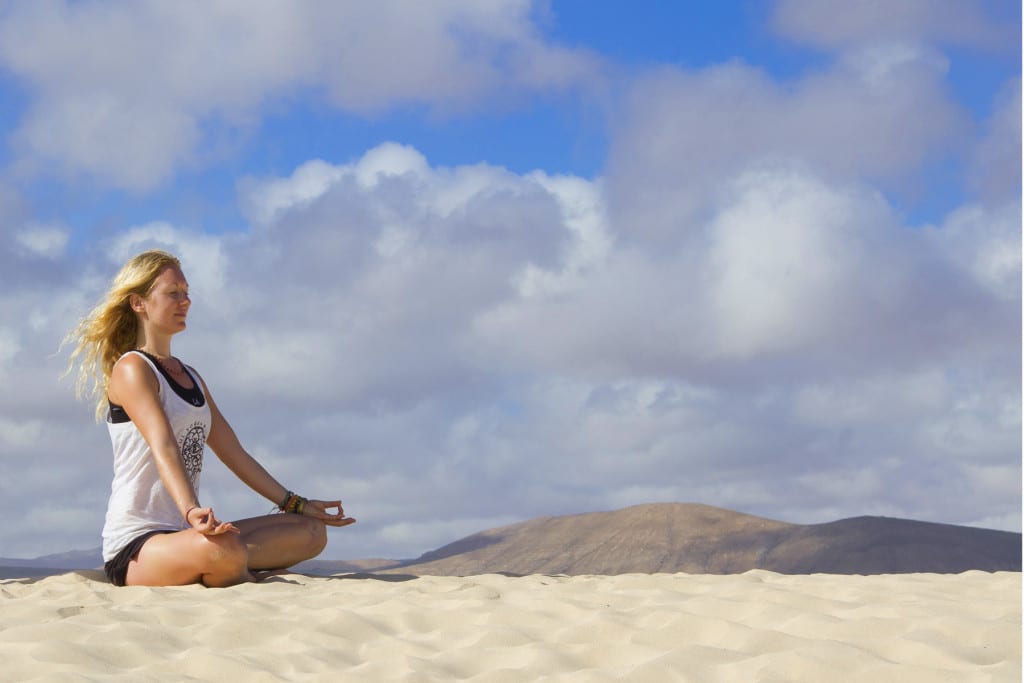 Salute to the sun as it rises over the ocean, explore the endless white sandy beaches or learn to surf in the beautiful turquoise ocean. Azulfit's Lotus Retreat in Corralejo, Fuerteventura, Canary Islands is a little oasis for you to experience an unforgettable beach yoga holiday. With world-class instruction from a team of international instructors, an inclusive full body massage and delicious, wholesome breakfasts, the retreat is made for holidays that enliven body, mind and spirit.
With small class sizes, world-class instruction and massage treatments all set in the stylish accommodation of a luxury villa, this is the perfect way to rejuvenate and reconnect whilst enjoying a beach holiday. For extra exhilaration surf courses are available.
This retreat offers beach yoga, Pilates, TaiChi and meditation sessions led by inspiring and highly qualified instructors who give personal attention to each and every student. As well as beach yoga and pilates, you will also have the chance to experience blissful yoga and meditation classes at the retreat. Drink in the sunset from the yoga terrace or enjoy our spacious indoor studio and drift away into savasana.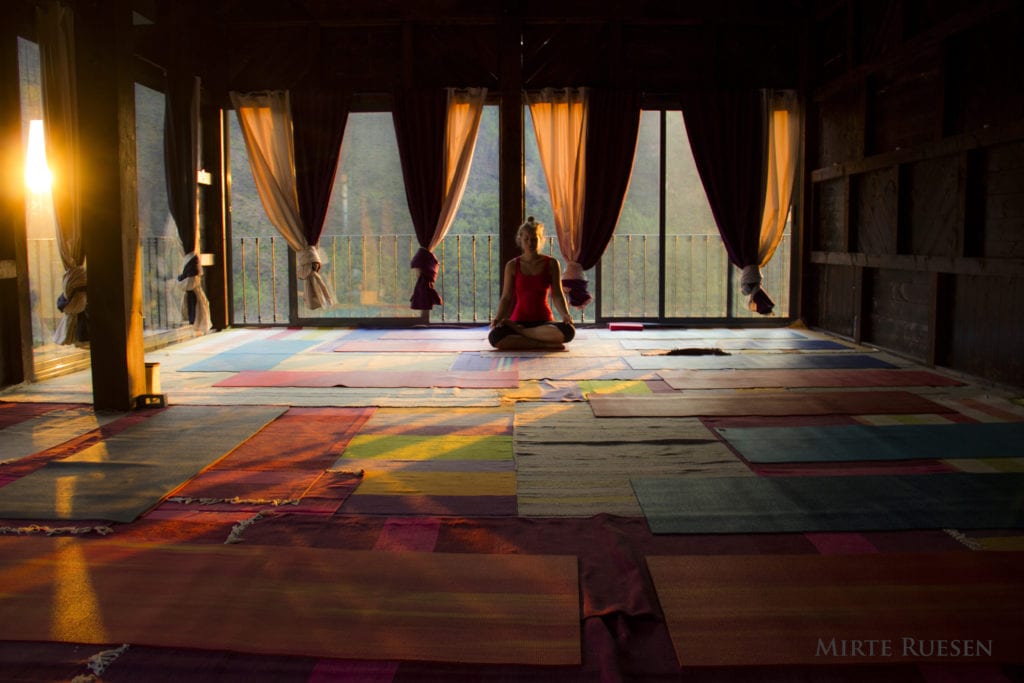 Vale de Moses is a family run yoga retreat in the heart of the Portuguese mountains. Spend a week or more practicing yoga, receiving massage and acupuncture treatments, walking in forests, swimming in natural river pools and eating delicious nutritious food. Stay in one of the beautifully restored stone cottages, Soulpads or in a Tipi.
Our retreat home is perfect for those in need of a break, rest and relaxation. We are surrounded by nature and forests, peace and tranquility – the perfect ingredients to restore your body and mind. The combination of good food and sleep, clean mountain air and water, therapeutic massage and acupuncture, hill walking and river swimming, all create a highly restorative context in which to begin, or to deepen, your yoga practice
A variety of styles of yoga are taught at Vale de Moses through the year by some delightful and inspiring teachers who will take care of you on your mat. You will be safely and physically challenged. Please do not worry about being "good" enough. Or flexible or thin enough. Or whatever enough. We prefer to think you are perfect just as you are. Whatever your capability or experience may be, you are truly welcome. It might be your first yoga retreat, perhaps your first yoga class, or maybe you've been practicing regularly for decades.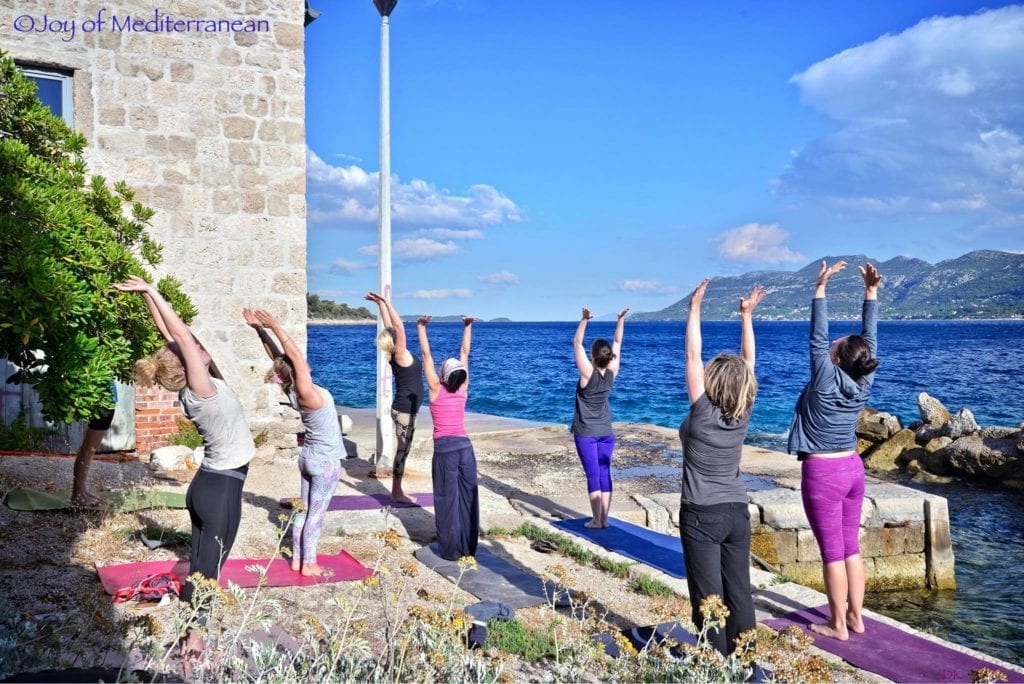 Are you looking for an inspiring yoga holiday under the Mediterranean sun? Do you want to go somewhere where you can roll out your yoga mat by the sea in the morning, explore secluded beautiful beaches and unspoiled island's nature in the afternoon, and cleanse your body with organic food and detox juices? Then this nourishing seaside yoga holiday in Croatia is perfect for you!
Experience the joys of yoga practice combined with meditation and breathing exercises, hiking through the amazing unspoiled nature of the island and neighboring Peljesac peninsula, a culinary tour, wine tour, sightseeing, excursions, a visit to a organic olive grove farm and a wild herbs workshop – where you will be able to learn about the culinary use and medical benefits of Mediterranean herbs. The extensive local knowledge of the retreat team ensures that you will enjoy the best authentic sights, flavors and experiences of Croatia.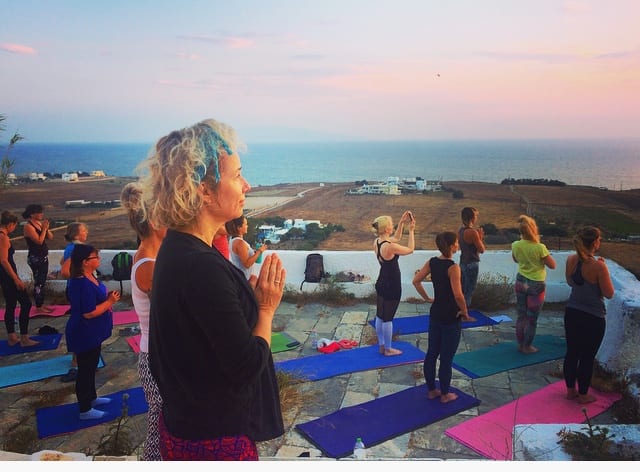 Be energised and inspired on this trip of a lifetime and join us on our 7 day Santorini yoga retreat. Enjoy flowing vinyasa practice, gentle restorative sessions and rejuvenating meditation.
This rejuvenating 7 day Santorini yoga retreat programme combines vinyasa yoga, restorative yoga and meditation to take you on an incredible journey of wellbeing and discovery in stunning Santorini.
From your arrival in Greece you can feel at ease and enjoy the wonders of this glistening jewel of an island, safe in the experienced hands of our team. We look forward to welcoming you, supporting you and guiding you through this incredible wellbeing experience.
As well as the expert teachings you will also find yourself rebalanced by the beautiful nature of Santorini, with inspiring walks and views all around.
You can take in the stillness, soak up the Greek sunshine and enjoy the energy of this special island, allowing yourself the time and space to invite relaxation and wellbeing in.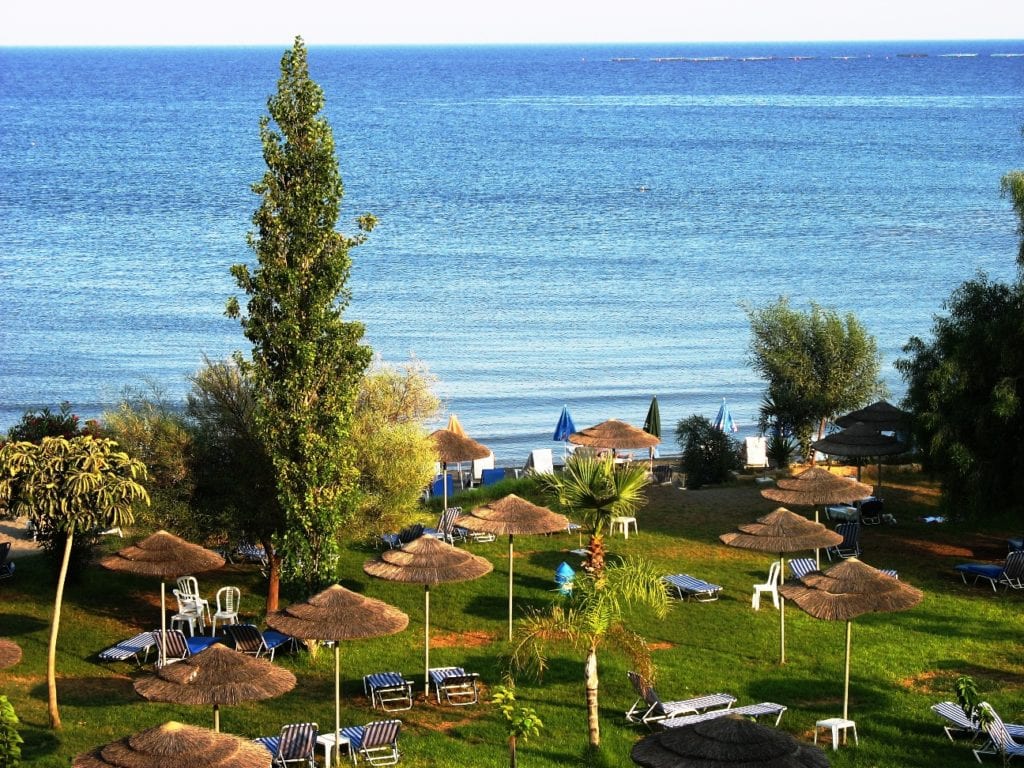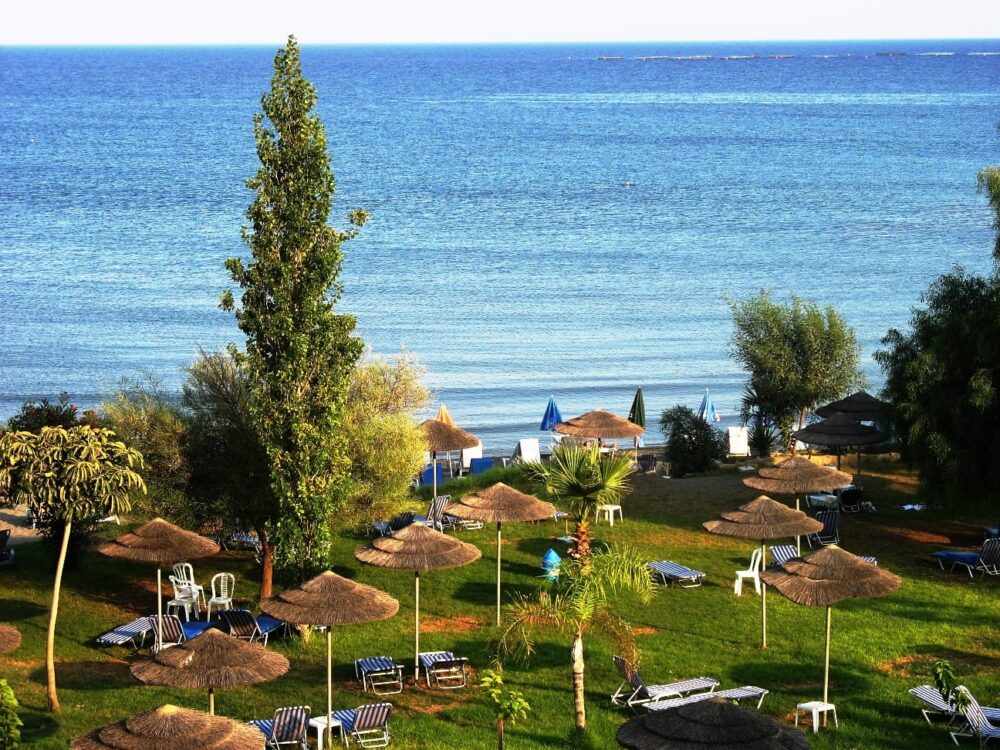 Want to prevent burnout, evade stress or master your fears? Would you like to regain your inner strength and balance? Then join us for our sun kissed yoga holidays in Cyprus. Immersed in nature, Cyprus Villages is the ideal environment to decelerate and get to know yourself.
Treat yourself to an uplifting holiday, experience tradition living in the countryside of a centuries old village, set far away from tourist areas amidst the vineyard and tempting orange and olive plantations. Step into the heart of Cyprus, for years now, the family run company offers yoga holidays in Tochni, be it for individuals or small groups.
Nothing compares to a holiday in traditional village atmosphere, tucked in the gentle hills of Cyprus. Cyprus Villages is the perfect opportunity to live in a traditional stone house, stroll along the narrow streets around the village square and enjoy a coffee in an authentic coffee shop. You will participate in the authentic village life with mediterranean flair. What's more, Cypriots are famous for their hospitality and the catchphrase "kopiaste", meaning: come, join us!
Ibiza: Four Night Wellness Break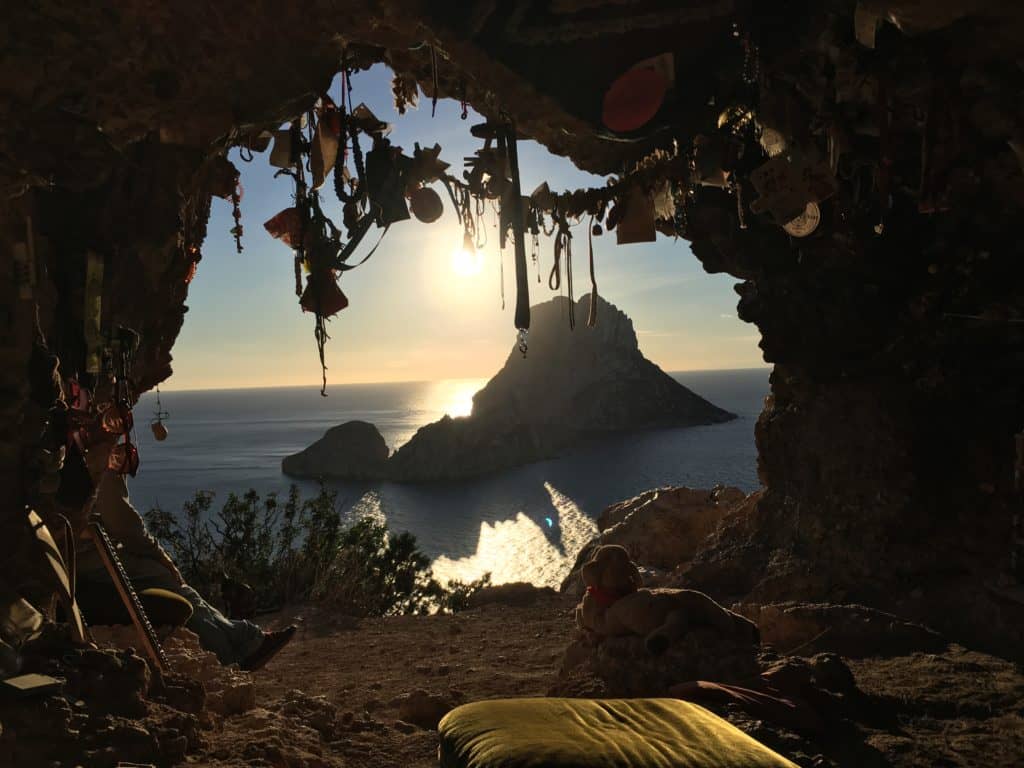 Join Yoga Trip Retreats this Autumn for this fabulous four night Ibiza wellness break of yoga, pampering, tasty vegetarian food and fun experiences with the 'real' Ibiza!.
Some of our mornings start with (optional) brisk silent walk or jog to the seaside and back to get our energies flowing, followed by yoga practice. Other mornings we flow straight into our pranayama, meditation and yoga practice after our supercharged power shot.
Seasonal, delicious vegetarian brunch follows with time of to digest, lounge by our pool and relax. Afternoons we have workshops, endure for a hike in stunning Ibizan nature or soothe our bodies and minds with restorative or Yin yoga practice. One day we will spend at Ibiza Spirit Festival, filled with yoga, therapies, music, dance, workshops, seminars and lively festival spirit.
Dinners are long affairs on our Ibiza wellness break – often accompanied with laughter and lots of great stories. And to top the retreat off, you are going to be indulged in body or energy healing treatment of your choice. And our authentic Finnish sauna will be heated for a purifying sauna session. The retreat is accessible to all levels, including beginners.
All meals (except dinner on your Ibizan Spirit Festival night) and full program is included. All you need to bring is a positive spirit and curious mind. Come and join us!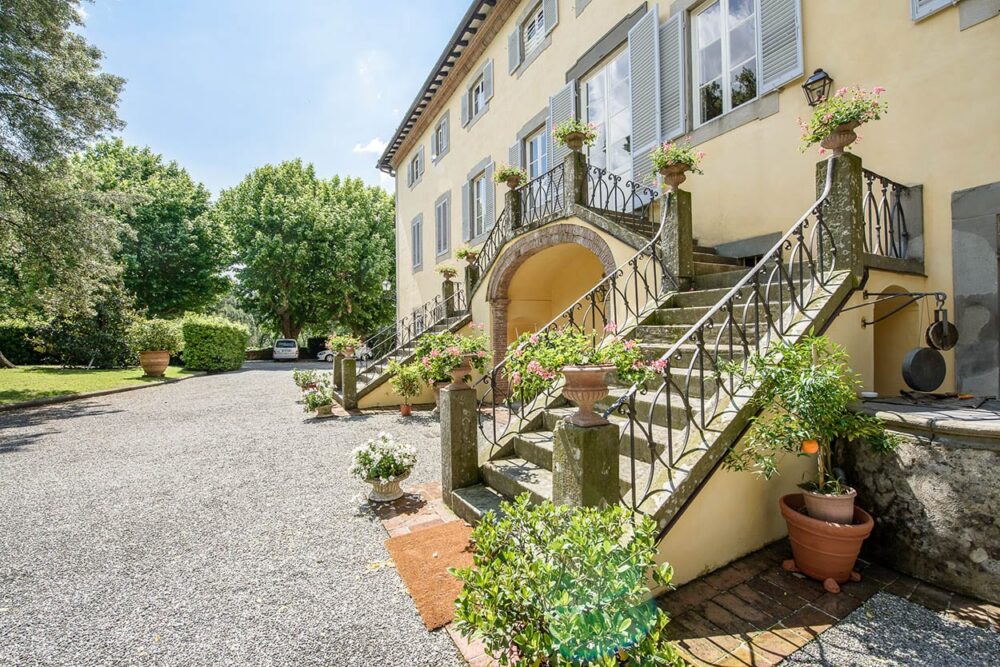 Join us for our Culture, Food and Yoga Retreat in the heart of Tuscany. Nestled in this lyrical landscape, and a short distance from the medieval city of Lucca, we find a true haven for relaxation, Villa Boccella — an immaculately restored 17th century Tuscan estate.
The path to creative awakening begins each morning in the Boccellina garden with our yoga and meditation class. Wake up to the sweet scent of jasmine with views of the Pizzorne mountains on the horizon.
Follow the enchanting trails that lead you past the wild thyme or simply bask by the pool, in the golden light of the afternoon. The focus of this retreat, is manifesting the muse within you!.
Expect a week of fully immersive experiences such as pasta making and silk weaving, as well as a visit to gleaming white marble quarries, as we follow in the footsteps of Michelangelo.
In true Tuscan spirit, we frolic in vineyards, and taste our way through the delectable flavors of the region. The area around Lucca, is referred to as the 'green island of Tuscany'.
Here, we encounter baroque villas, magnificent palaces and charming gardens. When we are not exploring the local countryside, a host of creative workshops await.
Tapping into personal archetypes, through mindful meditation, astrology, a series of arts and crafts activities, as well as blissful massage, we open ourselves to renewal and feel the energy flow.
The path to creative awakening begins each morning in the Boccellina garden with our yoga and meditation class. With the Pizzorne mountains on our horizon, we reach into our authentic selves and follow a series of chakra opening asanas.
Our food and yoga retreat culminates on a glorious Tuscan summer evening for a performance of Puccini at the church of San Giovanni. Your soul will rejoice in the emotion of the setting, the harmony of sounds and the memory created.
This escape is for all levels of yoga and from all walks of life that are interested in the mind-opening experiences that yoga, meditation and travel can inspire.
A love of Italy and its food and culture will make it all the more divine!. Come join us for a creative awakening!. See you in Toscana!.

Join us in the beautiful French Alps for an alpine yoga and hiking holiday adventure. After touring around the French Alps, we love hiking in this area. With so many routes to choose from and breathtaking views, you won't want to go home!
Stay in our beautiful rustic Chalet style accommodation nestled on the mountainside surrounded by alpine pastures. Start and end the day with yoga to stretch out your hiking limbs, and soothe them with a sauna and hot tub, or treat yourself to a massage. We have been running these alpine adventures since 2008 and have worked out the perfect formula for your active relaxation.
Step out of the chalet and the mountain trails are yours for the picking. If you've not visited the French Alps in the summer time, you're in for a treat. As the winter snow melts away in the spring, the mountains take on their summer mantle of bright green grass and colourful alpine flowers. The views are equally as spectacular in the summer as they are in the winter.
After a long walk reward yourself with a swim to cool off in a refreshing glacial lake. There are so many hikes to choose from, at blue, red or black levels. Enjoy views of Mont Blanc in the distance.
If you feel like a day off from walking why not try paragliding or white water rafting, or enjoy the Olympic sized pool in Bourg St Maurice. Or simply relax in the garden of the chalet and catch some sun whilst enjoying a good book.
Having trouble choosing? Email us at retreats@soulseedmedia.com and we will help you find and book your perfect retreat.
Pack your bags and book your flight! We recommended Skyscanner to search for the best airfare.