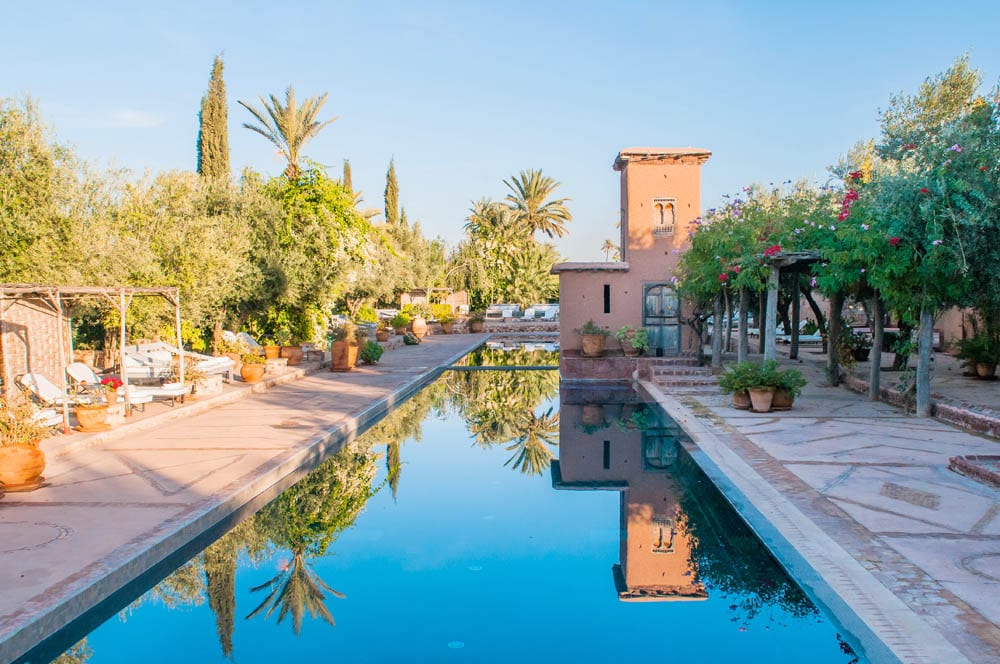 Stressed out, time poor and in need of a holiday that will kick start your health? Here's our Recommended Wellness Retreats for busy professionals.
Barefoot & Sunkissed Yoga Retreat in Koufunisia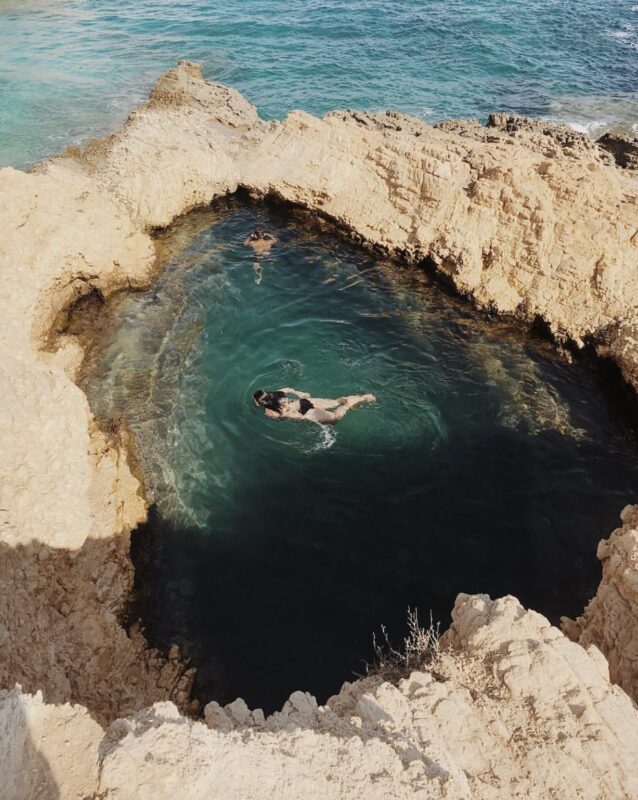 Best for: Helping your to get back your sparkle
Location: Greece
What to expect: By the time the boat arrives at the tiny Port of Koufunisia you can take your shoes off and never wear them again. That's the spirit of the island, carefree and easy.
Crystal clear turquoise blue water, sandy velvet white beaches, fresh Aegean air without any toxin exhaust fumes and the holistic fertile soil of this conscious island of Koufunisia is what charges everyone of us up and fill us with new energy.
Your body, mind and soul are not only going to recharge from your stressful daily business life, you will also will detox yourself from all bad habits clear your thoughts and becoming lighter whiles shining your biggest brightness.
During these five days, I'm sharing my passion for yoga, meditation, fire ceremonies and ecstatic dance movements along with simple ayurvedic tips for living a healthy life. There is no better place for all these to happen than the magical island of Koufunisia.
A place where the meaning of greek summer is condensed in 3km golden sand, mythical caves and the most glittery water in the Aegean. This island adventure is the best recipe to start living your life to the fullest. Walk everywhere you want, swim from one beach to another, and be on your swimsuit all day long.
This is the absolute hideaway for those who want to escape the ordinary and get a taste of what real island life means! By the time you leave, you'll be a local!
Dates: 21st – 25th September
Price: From €950 twin sharing
Yoga, Spa & Culture Retreat in the South of France
Best for: A Spa Day on the Cote D'Azur
Location: Provence
What to expect:  Join us for our Yoga, Spa & Culture Retreat in the South of France. Days on the Côte d'Azur, markets in Aix-en-Provence, lavender fields, and yoga overlooking the vineyards of the region of rosé – ending with a spa day of pure relaxation.
Bastide Avellanne is the ideal location to visit Provence. Situated only 30 minutes from the sea and from the Cote D'Azur between Cannes, St Tropez and Hyeres, with its hundreds of kilometers of white beaches, rocky capes and wild bays is considered the most beautiful coastline of France – 300 kilometers of coast accompanying the Mediterranean Sea, white sandy beaches, a preserved landscape, protected islands and famous locations renowned worldwide.
It looks just as you see in postcards, fields of lavender, medieval villages, chateaux, markets full of colours where you can find local products and exotic spices, lively small towns with a slow way of life.
Day trips will allow guests to add arts, culture, adventure, and natural beauty to their retreat experience. Trips may include visits to small villages, large cities, and outdoor activities, even a gorgeous spa day in near the Cote D'Azur where guests can swim, enjoy a healthy lunch, schedule spa treatments, or simply enjoy the sun.
Dates: 19th – 25th June 2019
Price: From $2995
Seaside Yoga, Meditation and Hiking Holiday in Korcula
Best for: Seaside yoga & hiking in unspolit nature
Location: Croatia
What to expect: Are you looking for an inspiring seaside yoga and hiking holiday in Croatia under the Mediterranean sun? Do you want to go somewhere where you can roll out your yoga mat by the sea in the morning, explore secluded beautiful beaches and unspoiled island's nature in the afternoon, and cleanse your body with organic food and detox juices? Then this nourishing seaside yoga holiday in Croatia is perfect for you!.
Experience the joys of a seaside yoga practice combined with meditation and breathing exercises, hiking through the amazing unspoiled nature of the island and neighboring Peljesac peninsula, a culinary tour, wine tour, sightseeing, excursions, a visit to a organic olive grove farm and a wild herbs workshop – where you will be able to learn about the culinary use and medical benefits of Mediterranean herbs.
The extensive local knowledge of the retreat team ensures that you will enjoy the best authentic sights, flavors and experiences of Croatia.
Dates: 12 – 19 May / 8 – 15 June / 23 – 30 June / 7 – 14 September
Price: from £1050
Yoga, Pilates, Meditation and Wellness Retreat
Best for: From yoga to Pilates, nature hikes to pampering, transformative workshops to creative art workshops, meditation to dancing cacao ceremonies, there is something for everyone
Location: Ibiza, Spain
What do expect: It's all inside, every single thing you need. Join us for a truly magical retreat and journey of laughter, adventure, amazing food, new friendships, transformation, rejuvenation, sunsets, yoga, meditation, Pilates, connecting to nature, releasing limiting blocks, opening up to possibilities, pine forests, turquoise waters, picnics, empowering workshops, new beginnings and magic memories of a lifetime.
Our team of kind and warm hearted professionals will look after you every step of the way. So relax, be inspired in paradise and let all your energy go to that very special person. You.
Our timetable reflects our ethos, balance. Enjoy the opportunity to explore our exciting activities and have important personal time to relax, dip in the pool or read that new book. Delve into activities at your leisure, taking part in as much or as little as you like.
Your peaceful and tranquil retreat home, Can Maestro, is nestled amidst the picturesque Mediterranean countryside, on the magical island of Ibiza. The house has amazing charm and character, being over 600 years old, it has a very special energy and charm.
Dates: 5th – 12th October
Price: From £830
4 or 7 Day Vino and Vinyasa Italian Yoga Tour Holiday
Best for: You may in fact realise that you are actually home: the home of your heart. And life will never be the same after that.
Location: Italy
What to expect: Join Silvia for her 7 Day Vino and Vinyasa Italian Yoga Tour Holiday. Silvia is a yoga teacher, healer, author and international guide who is passionate about Tuscany and has lived in Italy on and off her entire life, and is experienced in the culture!.
You will be guests at Antico Borgo di Tignano recognized by UNESCO as a World Heritage Site focusing on Tuscan traditions. Stay in your own 10th century restored villa all with private baths. Peacefully nestled into the hills with epic views of Casole d'Elsa and Volterra in the distance, this is the perfect entryway into the Tuscan countryside.
Some say you can fall in love with a place just as you can with a person. This is certainly true of Toscana! The tastes, sights and people of Tuscany will nourish your spirit and renew your sense of joy. Experiencing life under the Tuscan sun is something that stays with you forever.
This week is all about recharging. We will move at a relaxed pace; participation in any event is not mandatory and there will be plenty of time offered to explore on your own. You will certainly have time to re-learn the art of relaxation or as the Italians say "Il Bel Fai Niente," set mindful goals, and renew your entire sense of wellbeing.
Dates: 30th June – 6th July
Price: From US $799
Relax & Revive 5 Day Retreat in the Algarve
Best for: A health kick start
Location: Portugal
What to expect: Escape everyday life and treat yourself to an indulgent 5 day retreat at a boutique hotel with maximum pampering and minimum stress. This is the perfect spa getaway experience just for you with your partner or a friend guaranteed to rejuvenate, relax and de-stress.
Boost your energy levels and establish new healthy habits with our selection of spa treatments and restaurant menu.
This Relax & Revive 5 day retreat includes 5 nights in a room with a beautiful sea or garden view, a welcome smoothie or juice on the hotel's panoramic terrace with stunning views of the sparkling ocean and endless sky, super-food breakfasts with dairy free alternatives, fresh fruit, vegetable juices and smoothies.
A two course lunch is included on two days of this relaxing break, to be taken on days of your choice as well as one evening four course dinner with vegetarian, vegan and raw food options.
As part of the retreat you can enjoy four organic treatments in the hotel's Neal's Yard Remedies of Covent Garden London Spa the first overseas spa of its kind.
This includes Indian Head Massage, Body Harmony Treatment, Relaxing Back Massage and a Facial. Morning yoga sessions are included every other day and you will also enjoy unlimited access to the wellness pool, sauna and steam room.
So relax and completely unwind with us, it will make a world of difference to your health and wellbeing and see you returning home completely renewed.
Dates: Open March – November
Price: From €795
Healing Ayurvedic Retreats at Sen Wellness Sanctuary
Best for: Rest and connection with nature
Location: Sri Lanka
Dates: Open all year
What to expect: The Sen Wellness Sanctuary is a small, peaceful and modest retreat in a nature reserve set between a lagoon and the ocean in the south of Sri Lanka. It is the perfect place to immerse yourself in natural beauty and relax and rejuvenate your body and mind. The Sanctuary offers Yoga and Ayurveda retreats all year round and hosts detox retreats and special Signature retreats a few times a year. Founder Sam Kankanamge, is a world-renowned Osteopath who runs a clinic in London as well as hosting the signature retreats at the Sen Wellness Sanctuary himself.
We teach Kundalini Yoga and other yoga styles in twice daily classes that mark sunrise and sunset. The gentle rhythm of the sanctuary and the pared back approach and architecture of the place allow for a genuine retreat. The focus at Sen Wellness Retreat is on rest and connection with nature and oneself. The eclectic and fascinating selection of books available are perfect to fill your time between yoga, treatments and walks on the beach. You'll be encouraged to put away your devices as much as possible and allow for a digital detox too.
Our team of world-class osteopaths and yoga teachers as well as local therapists, skilful chefs and knowledgeable Ayurvedic doctor's wellness philosophy is to support all aspects of our guests, reminding the physical/mental/emotional/spiritual body to live in harmony as a whole. The Sanctuary programs are an integrative system of healing that blends advanced scientific principles of the west and ancient wisdom of the east. By treating each individual as a whole, the necessary changes can be made and long lasting results can be created.
Ibiza Holistic Wellbeing Retreats
Best for: A transformative holistic wellbeing experience
Location: Ibiza
What to expect: More than a yoga holiday, our meticulously curated retreats allow you to pause from the crazy pace of modern life.
Reconnect with your true nature and let your soul shine with a whole heap of love from the  team and a jam-packed schedule of holistic, healing and transformative loveliness.
The perfect opportunity to explore, develop and deepen your yoga and meditation practice whilst gaining a greater understanding of holistic healing.
Laugh a lot, make new friends, snooze, sunbathe, explore, relax, read, walk and indulge in yummy food. A transformative holistic wellbeing experience that nourishes your body, mind and soul.
During your six nights on our holistic wellbeing retreat you can expect to enjoy an extraordinary amount of delicious daily Yoga, Meditation, Wellness Talks and Healing Workshops from our wellness experts, plus pampertastic and deeply healing remedial treatments from our talented wellness team (to ensure maximum relaxation and soul soothing!).
Not to mention being cared for by our utterly loving and attentive hosts who are constantly on hand to ensure that you don't lift a finger (we're quite strict about that!). It is a truly holistic wellness experience.
Dates: Open May – October
Price: From €1730
The full list of retreats can be found on the Soul Seed Travel site. We have a partnership with the Flight Centre and can organise flights on your behalf.
Contact: retreats@soulseedmedia.com for further info on our Recommended Wellness Retreats.