Last Updated on August 8, 2018 by Editor
The luxurious 5-star, Sofitel London St James is a quintessentially British hotel with a French touch.  The Union Jack flag of the United Kingdom marks the entrance of the glistening neo-classical, Grade II listed building (that was once a 18th Century bank).
Doormen in fancy suits greet us with a smile and a 'bonjour', carry our bags and chaperone us to the reception area for check-in.
The location is as central as you can get, just off Pall Mall and Lower Regent Street in the City of Westminster, near St. James's Park and Buckingham Palace.
The staff deserve the first mention because they are all super efficient, professional and genuinely friendly. From the reception staff who remember your name and personally call you when you room is ready, and offer you a complimentary coffee on arrival, to the wonderful therapists in the spa, and the waiting staff at breakfast. They all deserve praise. The service is exceptional.
The whole vibe of the hotel is very 'Paris meets London' – filled with traditional elegant detail, influence and full of character. French interior designer Pierre-Yves Rochon is responsible for transforming and preserving the interiors to combine the best of traditional French and British interiors. Pierre-Yves' signature style is all about modern luxury without the royal opulence and over-the-top frills.
Bars and restaurants
The St James Bar
This is the place to go for a pre-dinner cocktail. It is modelled on the Parisian apartment of Coco Chanel, it's moody, warm and mysterious.
The Balcon
Leading on from the lobby, The Balcon is the hotel's stand alone fine dining French restaurant. Designed in hues of gold, green and with touches of purple, its interior sets itself apart from the remainder of the property. Stunning to the eye with its high ceilings, classical decoration and chandeliers. As you come in off the street you're greeted by its namesake – a beautiful balcony with swirling staircases where you can see the champagne is stored.
Before your eyes are drawn away from it you'll be welcomed by a stylishly dressed member of staff (I loved the waiters' braces!) who'll take you to your table and get you settled in with some water and a menu.
This is where we ate our breakfast which was another wonderful treat. They made me a special vegan cooked breakfast and had plenty of choices on the buffet including detox and green juices. There was plenty of fresh fruit, and not just your basic melons and grapes. They had fresh grapefruit, cut peaches, pomegranate seeds, kiwi and much more!.
The Rose Lounge
This is where afternoon tea is served. It's very pink (rosy pink!). Think pink chairs, flowers and rugs. The Rose Lounge is a beautiful space with a French twist – the walls are veiled with tapestries and there are rosy hued chandeliers on the ceiling.
Plus the real icing on the cake is a live harpist who subtly serenades guests into pure relaxation from the corner of the lounge. Note to self to come back exclusively for the afternoon tea.
The bedrooms & suites
Our room located on the 5th floor, overlooked Waterloo Place itself, over the memorial and Villandry across the street. The window was a great for a spot of people watching, the noise of which could be heard with them open, but when closed you could of heard a pin drop. And there's black out curtains too to aid for a peaceful nights sleep.
The sofa area made for a nice relaxing space, and the bed was huge! With feather pillows and night lights, every little thing has been taken care of.
The bathroom set up is consistent to the 1920's-30's vintage London feel and a shiny black and white checkered floor. Toiletries are courtesy of Hermes.
The SoSPA
Distributed over three floors, the SoSpa is where the former banks safe was housed and has rose coloured marble walls, high plaster ceilings with intricate detailed decorative mouldings, corinthian style marble columns and large Victorian windows.
As we entered the sun drenched room there's a huge table and inviting sofas to sit on. And where else would you find a treatment room that was once an office of a Lloyds bank executive in the 1920s?
On arrival, each guest is guided through a unique and personalised spa journey. With the "French touch" spa menu inspired by gastronomy, where you can choose from starters, mains or desserts and even specials with signature treatments including the "So Rejuvenating" facial.
SoSPA partners with highly prestigious brands from French cosmetology, Carita and Cinq Mondes, as well as Marisa Berenson, known for her natural and holistic approach to beauty.
Myself and my guest got to experience their private Hammam and jacuzzi before I headed for the facial I was booked in for.
The therapy to try
Cinq Mondes Youthfulness Ko Bi Do Facial Ritual
This complete and specific anti-wrinkle care treatment is focused on the most fragile areas of the face (eyes, forehead and lips). Perfect for my dry skin, it uses Japanese ancestral ritual technique, « Ko Bi Do » which is combined with reflexology. The treatment was extremely relaxing and the therapist deeply massaged my skin leaving it toned, smoothed and plumped.
You can download the SoSpa menu here.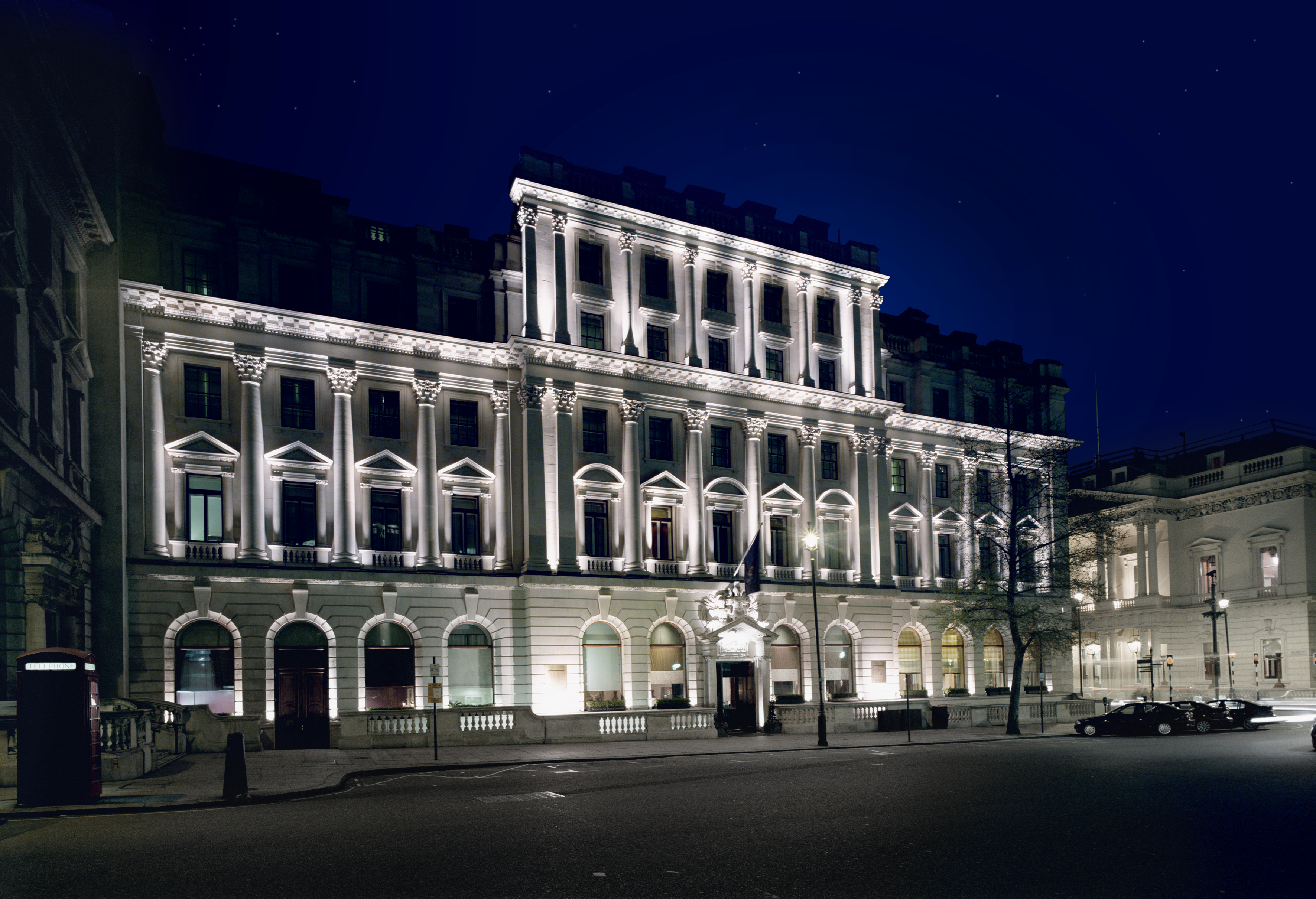 I would highly recommend the Sofitel St James to my friends, family, colleagues, clients, or anyone who enjoys a first class experience! Thank you for having us for a staycation and urban retreat in the heart of London.
Booking and contact
Address:
6 Waterloo Place
St. James's
London
SW1Y 4AN
Phone:
020 7747 2200
Website:
www.sofitelstjames.com