Have a happy, healthy and relaxing Christmas. Start the New Year feeling your best self. Escape the mayhem of the holidays and treat yourself to a life changing (and fun!) adventure.
Choose from a specially themed retreat to mark the celebrations, a wellness or detox program in a resort open all year round or your own private luxury villa to share with loved ones.
When you book with us we'll give you a gift ourselves of £20 off the retreat, and we'll also share  amazing discounts from some awesome yogi brands, and a bunch of organic & vegan skincare brands that we partner with so you'll be able to pack everything you need for your holiday.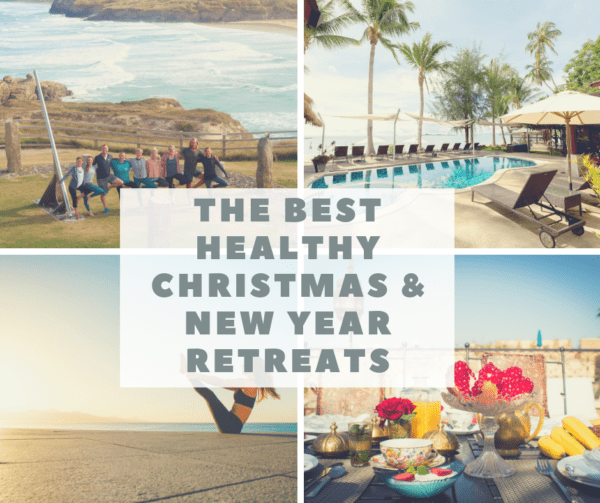 Here's our top picks of healthy Christmas and New Year Yoga retreats.
Celebrate the New Year in Venice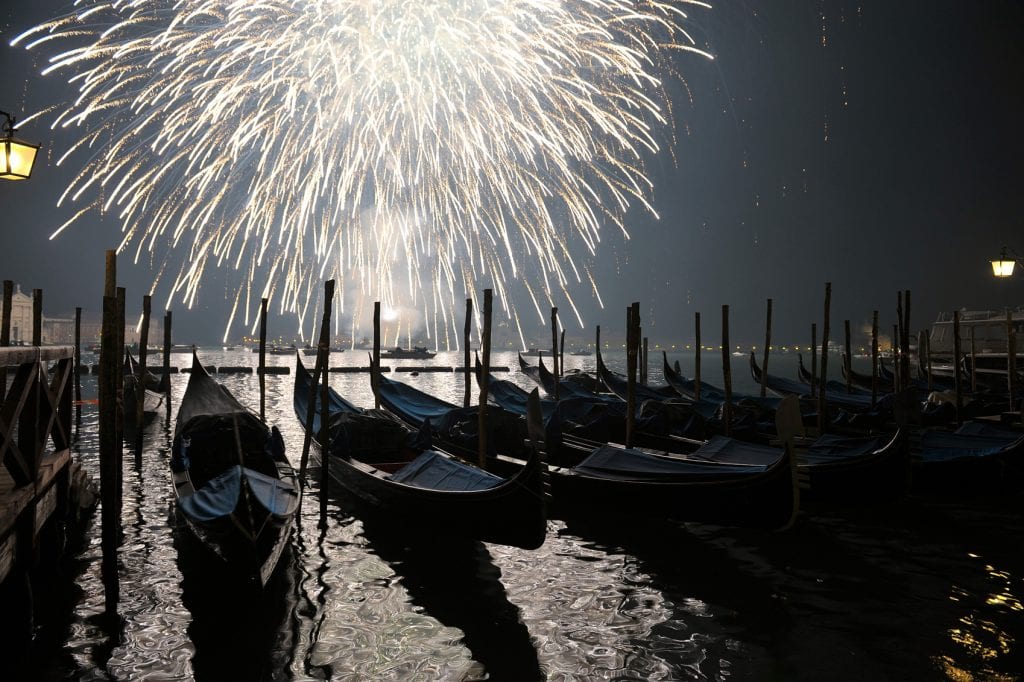 This enchanting city is the backdrop of a magical celebration – finding presence in each day and setting intentions for the year to come through daily yoga, creativity workshops, day trips, spas, and gourmet meals.
Come away with us for a week in the magical part of Italy known as Venezia! Venice is a place unlike any other in the world, and to see it is to transport yourself back to the days of Casanova, masked balls, and Carnevale.
Oh, but there is so much more to Venice than what the usual tourist visit can offer. Our yoga retreat will allow for a deeper knowledge of Venice, its canals, and neighboring islands.
We're so excited to offer this retreat during a unique time to visit this amazing city – as it's out of the main tourist season so you can get a deeper view into the local life, as well as a chance to ring in the New Year in such a magical and inspiring place.
Yoga and meditation classes will be held daily to prepare our bodies and minds to find the calm in the magic that is Venice – and then art projects will help us find news ways of seeing – both yoga and art working together to find focus in the many layers of history, water, and beauty of the Venetian landscape.
Detox in the mountains of Portugal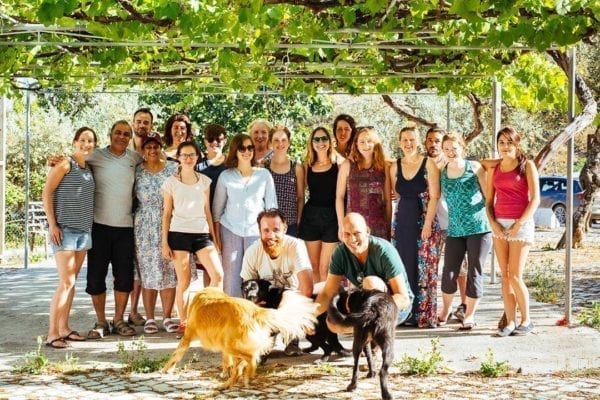 Start your new year on this yoga and detox retreat, carefully designed to introduce you to deep life changing effects of Cleansing and Detoxifying through Nutritional Metabolic Therapy based on Natural medicine, Gerson Therapy and therapeutic fasting.
We will guide to through mindful yoga sessions, gentle but profound detoxification practices that are sustainable. You can choose between a one week or 2 week program.
For this winter cleanse we bring elements to keep you warm and grounded detoxing body and mind as well as to offer you tools that you can apply back at home. Healing is achieved by detoxifying the cells, bringing toxicity out of the body, eliminating elements that devitalize and age the body, providing high doses of nutrients and enzymes to the body, increasing cellular energy, boosting back the immune system to its full capacity.
Practice yoga and meditation, reconnect with nature, enjoy peaceful rest, drink fresh juices and eat vibrant healthy organic and nutritious food together with a whole range of holistic practices to support your detoxification process. Offer a deep cleanse to your body and mind feeling vibrant and luminous again. Go to bed at night with the silence of the stars and wake up to the songs of the birds in the morning.
Have a cleansing, healthy New Year in Cornwall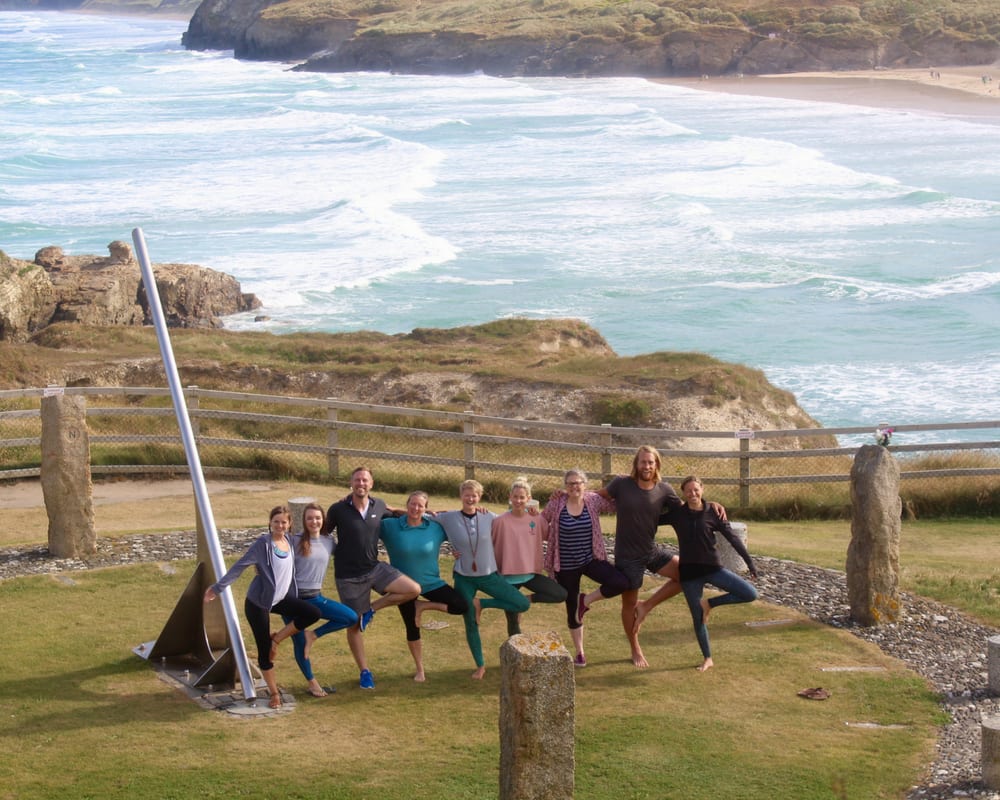 For a New Year's Eve retreat with a difference, join us in Cornwall for 3, 4 or 7 nights! This new year we have relocated to the beautiful area of St Agnes. The area is known for its outstanding natural beauty and from the TV series Poldark, so imagine a dramatic coastline with crashing waves and stunning beaches.
After the excess of Christmas, our New Year yoga retreat Cornwall is the perfect way to unwind, rest and recuperate and start 2019.
Gently cleanse and nourish body and mind this new year with 2 hours of energising yoga in the morning and after brunch, enjoy the many walks from the retreat.
Immerse yourself in the setting intentions workshop, journal, have a massage or soak in the hot tub.
Spend New Year at a country manor house in Oxfordshire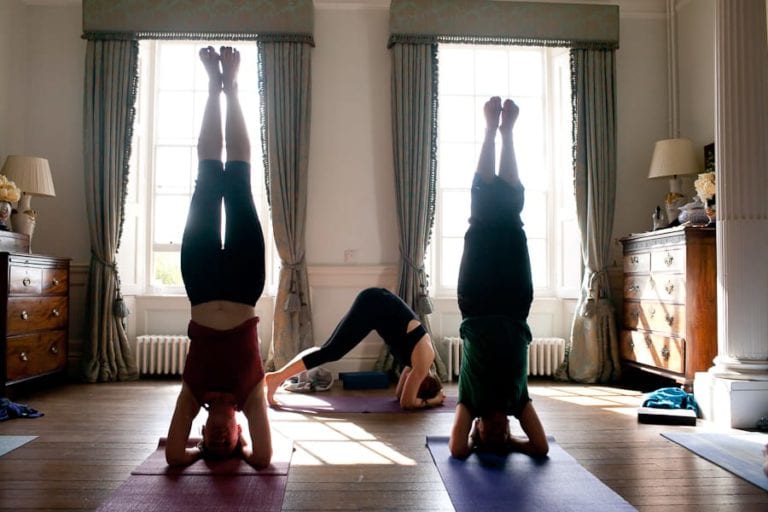 Retreat to the Oxfordshire countryside and escape the normal hectic New Year's celebrations. Our Bicester venue is well loved by our guests for its grand, yet incredibly homely feel.
Our New Years Eve retreat gives you the chance to pause, reset, be thankful for the year behind us and set intentions for the year ahead!
This year, alongside guided walks, twice daily yoga, and our intentions workshops, we have added a cookery workshop so you can take a little piece of the retreat home with you.
Start 2019 feeling like your true self: rested, rejuvenated and ready to take on the year with a renewed sense of purpose.
This retreat is suitable for anyone who'd like a New Year away with wellness, healthy food and Yoga. Beginners are welcome as well as all ages.
Celebrate Christmas in the sun in Fuerteventura
Celebrate Christmas in the sunshine this year on our Christmas yoga retreat. Enjoy a week of relaxation, rejuvenation and wholesome celebrations, taking time to bring 2018 to a positive close or maybe to get a head start on New Year's resolutions.
In addition to our comprehensive yoga and Pilates programme, we will have seasonally themed meditations and some fun activities to celebrate the holidays, as well as a wonderful menu of healthy, delicious and nourishing food.
We will be celebrating two of the finest Christmas Yoga retreat experiences for you on the sun-blessed island of Fuerteventura, with epic sand dunes rolling down into the turquoise ocean, breathtaking white-sand beaches and dramatic volcanic sunsets.
Choose the Lotus Retreat for beach town boutique, or Surya Retreat for a rejuvenating escape.
These special Christmas yoga retreats include all our amazing classes and activities plus some special seasonal extras. Including additional meditations to cultivate peace, compassion and gratitude during this special, but often stressful time of year, and some festive activities to celebrate and enjoy some festive fun.
Keep fit and Yoga in Koh Samui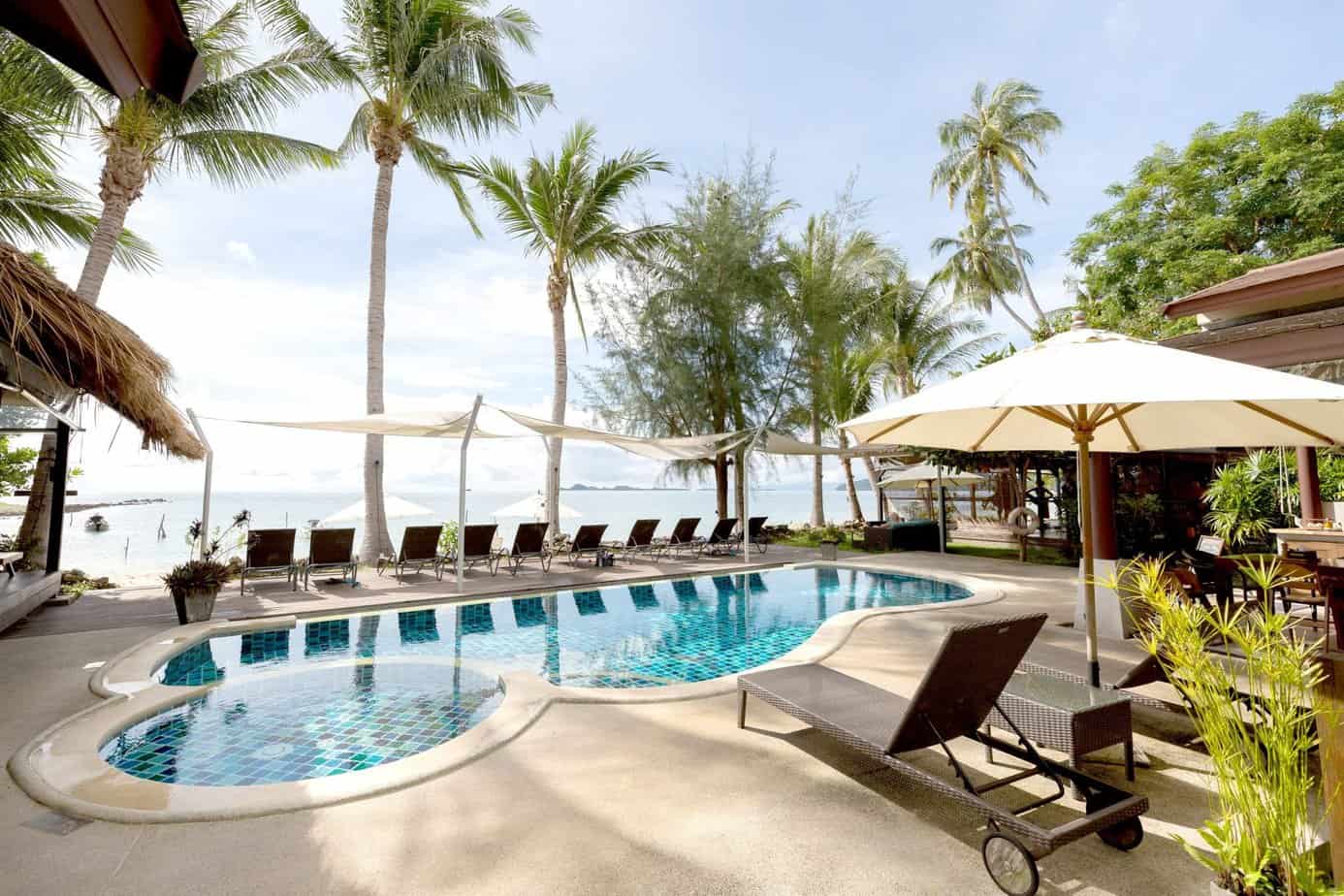 For the 15th year in a row, Samahita Retreat is hosting a Christmas and New Year's Retreat in Thailand. There are two back to back week-long programs, one from December 22 through December 29, and the other from December 29 through January 5.
Paul and the Samahita team will share in the task of teaching and guiding all guests across the range of yoga and meditation practices, core strength work and cycle classes.
The physical yoga asana practice will be offered on a number of levels that includes experienced self-practice, guided vinyasa classes, explorative asana classes, and restorative afternoon sessions.
Weaved into this schedule are different core classes in the morning and/or afternoon. We alternate the cycle classes between silent-sunrise classes to mid-afternoon fun-cycle classes.
The first week will place an emphasis on asana practice in the workshops, with more on the Philosophy by the second week.
There will be a Christmas Eve celebration with special gourmet feast and performances and fundraiser for our local charities.
On New Year's Eve there will be a special ceremony to acknowledge 2018 and welcome in 2019 as well as a feast and performances.
The special ceremony will help you close and heal the past year, setting the energy and intention for the year coming with an impetus to follow through on it.
The rest of your time will be a nice break from all the crazy holiday happenings and commercial onslaught. Come and really enjoy a genuine holiday break from the 'holidays'.
Join David Sye for a special New Year Yogabeats retreat in the Canary Islands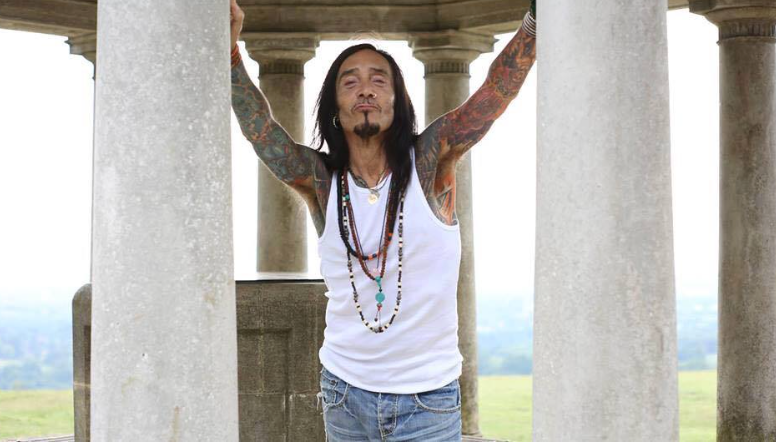 Join us for our New Year Yoga Retreat and rock in the New Year with David Sye and his own special brand of yoga, healing and wisdom.
David's Yogabeats slips you intentionally but subtly into the magical mystical side of yoga, opening up the mind and body, leaving you with a euphoric joy in your heart, and a deep smile within.
Guiding and celebrating with you into the New Year, will be David Sye. David is not only a well known and loved yoga elder, who has studied with many gurus and even met with the Dalai Lama, but he is also one of the most authentic yogis in the world.
An open, friendly and caring soul who will bring amazing vibrant energy to the mat and inspire the very best from your practice, whatever your level of experience.
Known for his life changing yoga sessions where flowing movements meet primal rhythms… A world where breath and meditation join fun, expression and personal growth.
You will feel inspired, supported, part of a community and ready to take on the New Year charged and rejuvenated, with an open heart and a strong mind.
Sessions with David are both invigorating and uplifting and will encourage you to join together in your practice with other yogis, and to open your heart and mind to be part of the yoga community.
David's goal for this retreat week is to make it a yoga holiday that will be remembered for your entire life.
This week will be real yoga, meaningful, yet playful and fun, guided and supported into the New Year, by the UK's finest and most authentic teacher.
Alongside a daily yoga & meditation program, we will have a menu of delicious healthful meals that will leave you feeling balanced and invigorated, alive and refreshed.
Of course there are the places that are open all year, where you can check-in and check-out when you like.
Experience pure bliss on a remote Island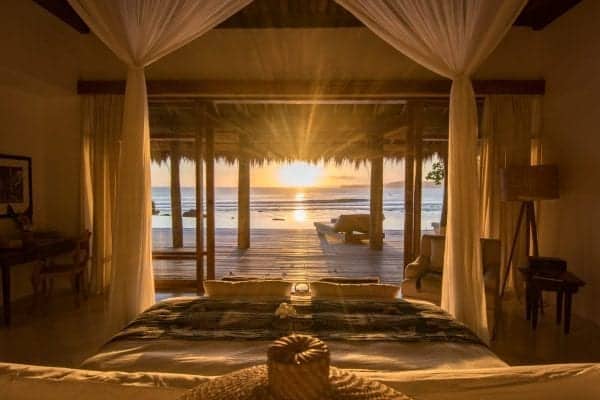 This is not an escape from everyday life. It is the return to a life well lived. Where rugged luxury meets unregulated freedom.
A place to connect with something larger than oneself. A haven for the adventurer, for the wanderer. The endlessly passionate and curious. Arrive with an open heart and leave changed forever. This is vacation with a purpose. A destination with meaning. This is Nihi Sumba.
At Nihi Sumba Island we promote all facets of wellbeing. Our focus is to help you leave rejuvenated and rebalanced through a plethora of activities that have been designed to support our mission.
Let the highly trained, healing hands of our Sumbanese Spa staff take care of you as you unplug from your daily life and begin to reconnect to your inner self.
Traditional Balinese Healing at Fivelements
On our Healing Detox Retreat, we embrace holistic Balinese-inspired therapies administered by traditional Balinese healers using ancient wisdoms passed down through direct lineage.
Following the Balinese principal of Sekala-Niskala, which holds that we all live equally in two worlds; the seen or conscious world Sekala, and the unseen or psychic world Niskala, the Balinese healers engage the help of the divine source during each healing session.
This is our signature cleansing programme inspired by the ancient Balinese philosophy that promotes living with purity of thought, speech, and action. It encourages us to align our heartfelt goodwill and thinking with consistent speech and action.
The retreat includes traditional Balinese healing therapies aimed to detoxify and purify the physical body, sekala, and the non-physical mind and soul, niskala, unifying body and mind towards a natural harmonious state of being, and allowing an organic healing process to unfold.
Where the sun shines all year round & you can practice yoga on the beach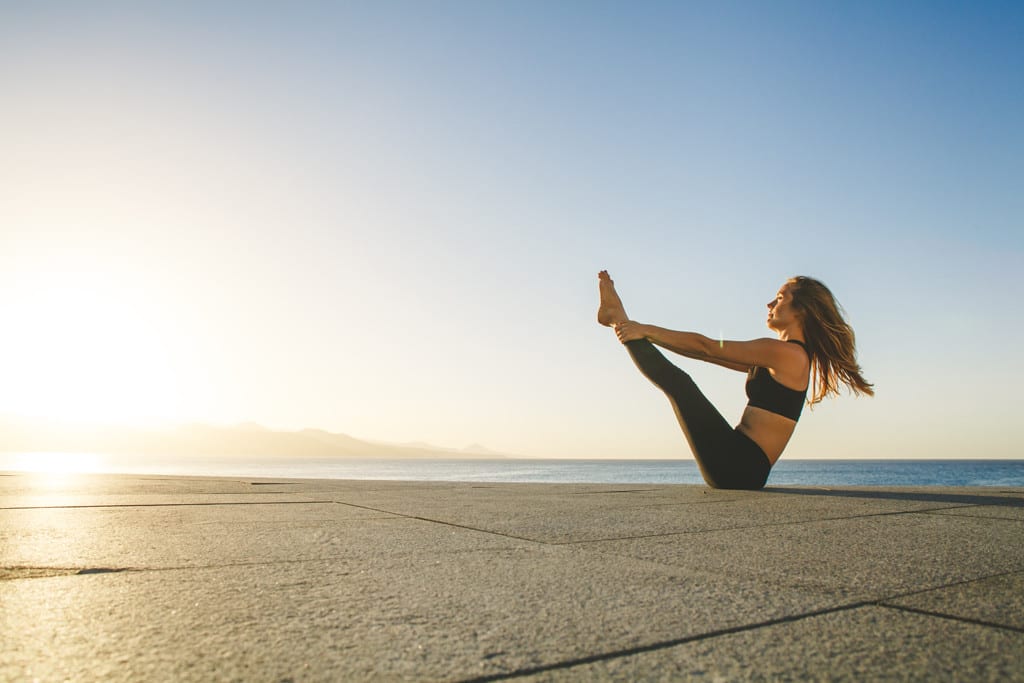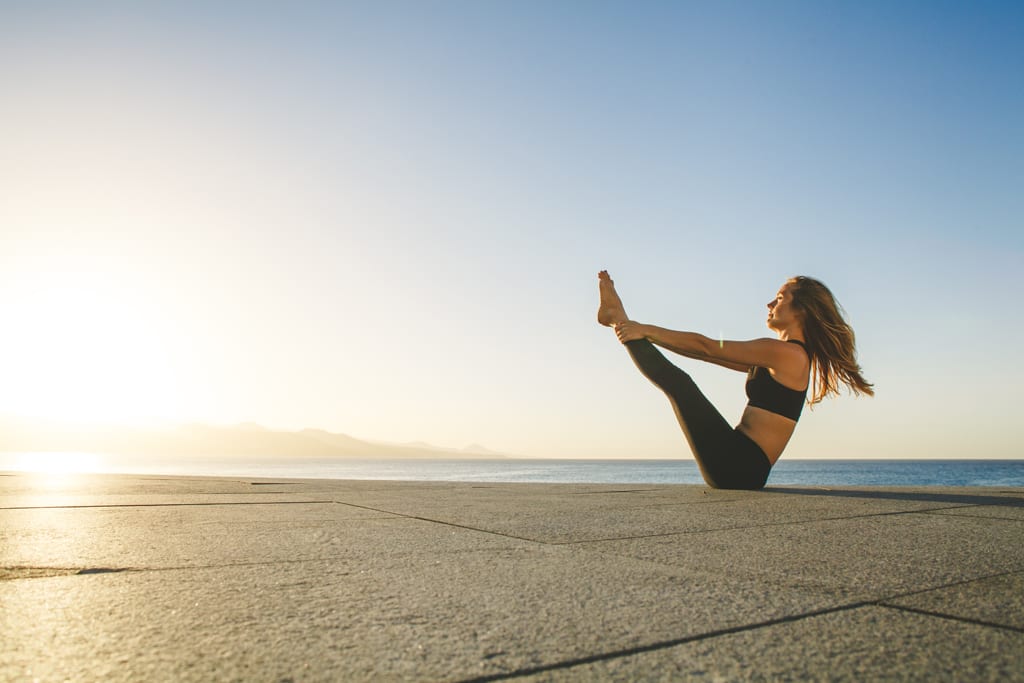 Join us for one of our yoga holidays in Las Palmas, a place known for its all year long summer, right in the beach promenade of la Playa de Las Canteras, a 12 kilometers beach which is considered one of the best urban beaches in Europe.
The Canary Islands are known for their eternal summer weather, so you can enjoy your holidays at the beach all year long.
We want to give you the opportunity to let yoga be your daily companion, merge into the Canarian lifestyle, meet new people, connect to nature and have a time for yourself.
An invitation to leave your "musts" behind and just live your holiday as you please. We want to give you what we love, so we offer you daily yoga classes and all sort of activities to discover Gran Canaria, experience something new or simply relax and chill.
Your non yogi partner will also have its place and you will be able to enjoy both your yoga practice and the pleasure of sharing. Because we believe that above all, the best way to be healthy is to be happy.
The neighborhood where we are located is very quiet, secure and warm, so you can have all the facilities of being in a city, but in a soft and calm atmosphere.
Las Palmas is a charming city which still keeps its Latin American colonial influences, making it colorful, joyful and kind.
It also has a lot of different kind of nice restaurants where you will be able to eat all sorts of food from all over the world.
Our cute yoga studio is from 5 to 10 minutes walk from all our accommodations as it is the rooftop where we teach some of our lessons.
Immerse yourself in a mix of culture, wellness and adventure in Marrakech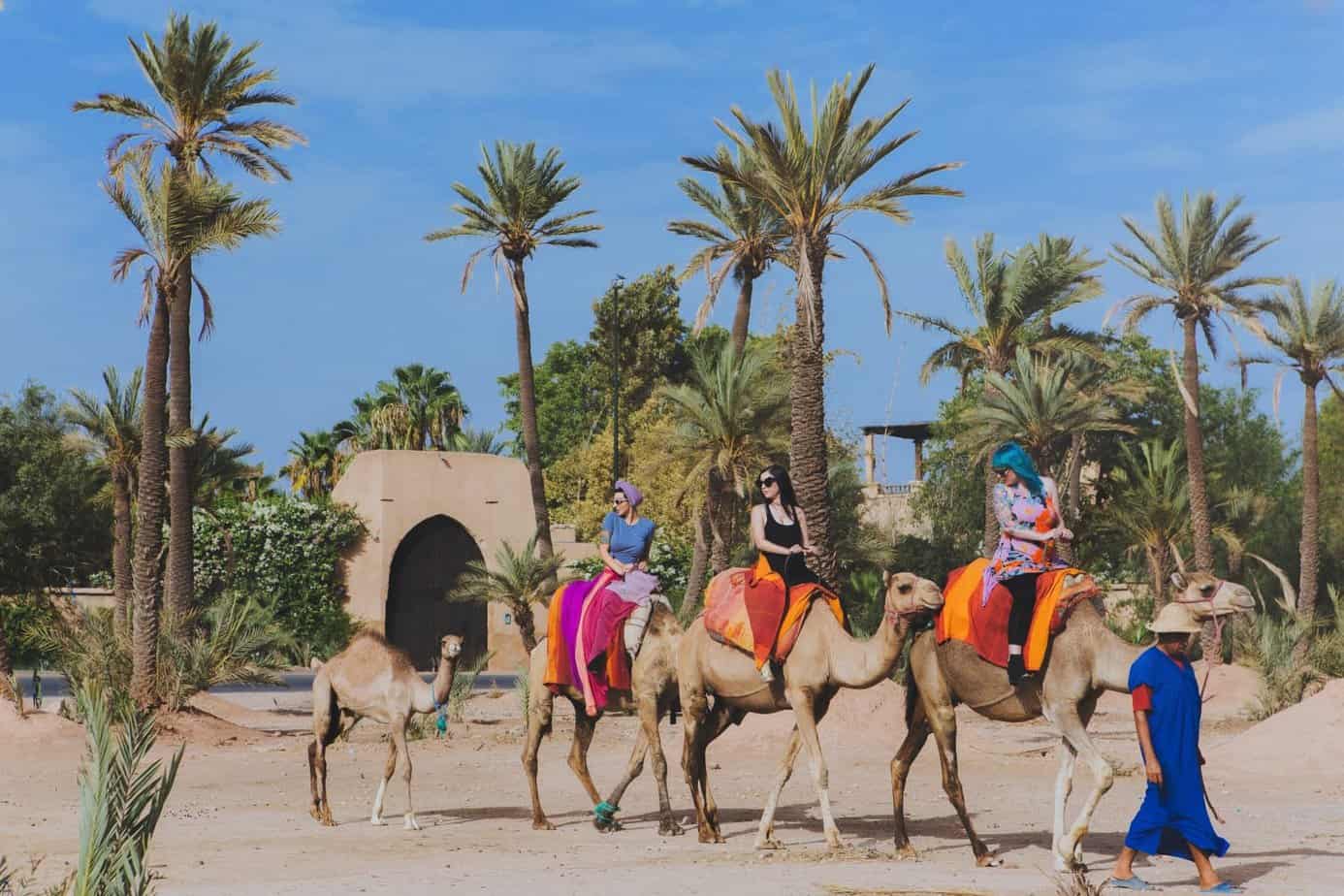 Dar Jaguar is perfectly located in the best part of the medina in central Marrakech. It offers the opportunity to go away at any time you wish and to create your very own bespoke "Escape" whether that be alone, with a friend or with a group of ten or more taking the entire riad exclusively.
The UK based owner, Lucia Silver, will work with you to design a programme of wellbeing and cultural activities that will nurture your body and romance your soul.
In Lucia's words, this is a "Gorgeous marriage of the radical self love we owe to our hard working-selves and the style, fun and cultural sophistication of Sex and the City".
All you need to do is tell us what you need and want and leave us to do the rest. All you need to do is get on a plane here and enjoy it.
All mainstream styles of yoga, pilates and meditation practice are available and there is a wonderful house chef, so food can be prepared to your specification.
Subject to availability we can fly in our expert and award winning nutritional and gourmet chef(s) to cater for you for your specific dates.
Connect with nature on a healing ayurvedic retreat in Sri Lanka

The Sen Wellness Sanctuary is a small, peaceful and modest retreat in a nature reserve set between a lagoon and the ocean in the south of Sri Lanka.
It is the perfect place to immerse yourself in natural beauty and relax and rejuvenate your body and mind.
The Sanctuary offers Yoga and Ayurveda retreats all year round and hosts detox retreats and special Signature retreats a few times a year.
The gentle rhythm of the sanctuary and the pared back approach and architecture of the place allow for a genuine retreat.
The focus at Sen Wellness Retreat is on rest and connection with nature and oneself. The eclectic and fascinating selection of books available are perfect to fill your time between yoga, treatments and walks on the beach.
You'll be encouraged to put away your devices as much as possible and allow for a digital detox too.
With our retreat sanctuary in the mangrove forest by the beach, we invite our guests to reconnect with nature and feel the vital energy of Sri Lanka.
The signature Christmas retreat is now full. We are taking bookings again from the 1st of January.
Deepen and renew your yoga practice at Plantation Villa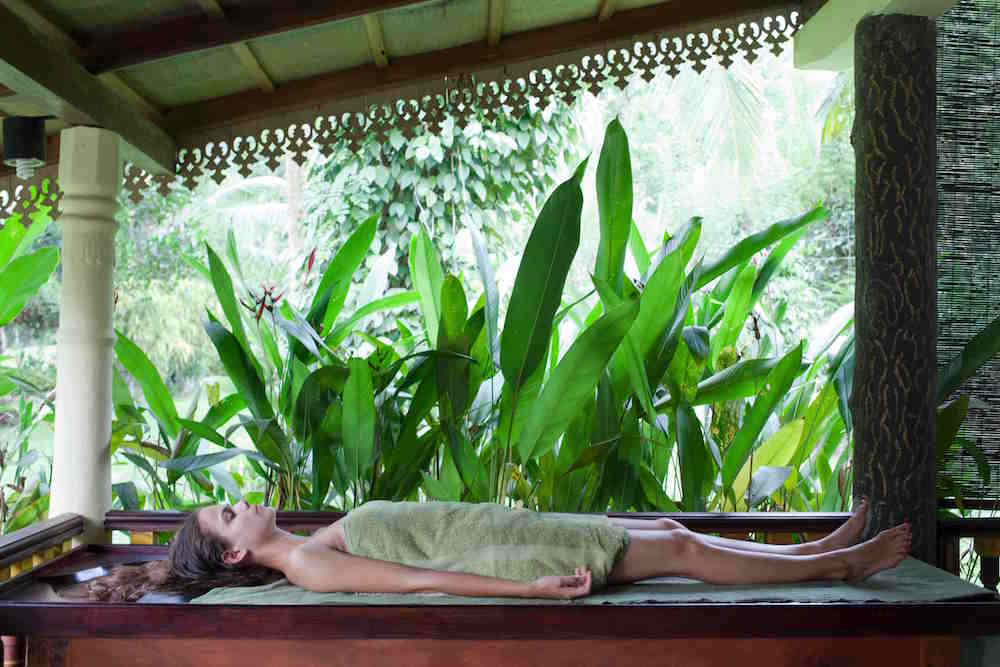 Our retreat at Plantation Villa provides a chance to deepen and renew your yoga and meditation practice, whilst caring for your body and mind with loving care from our village team.
Set in a rural village, surrounded by lush green natural landscape, we are a community center where a village has come together to serve you and take you on an unimaginable journey.
The retreat funds and maintains the Metta Trust charity to do community development, wildlife conservation and forest preservation activities.
We maintain the local temples, village schools and fund majority of the community activities in our village and surrounding villages.
We specialize in Ayurveda which is an ancient art of healing the body and mind through nutrition, relaxation, and herbal treatments.  Our Ayurvedic doctors and senior therapists have over 15 year of experience.
During the Christmas period you can attend our special ayurvedic retreat program. A completely personalised, comprehensive and holistic experience.
Our doctors and therapists will work with you from day one to gather a holistic understanding of your physical ailments, areas for stress of the mind, lifestyle, and wellness objectives
Take a wellness retreat in Siem Reap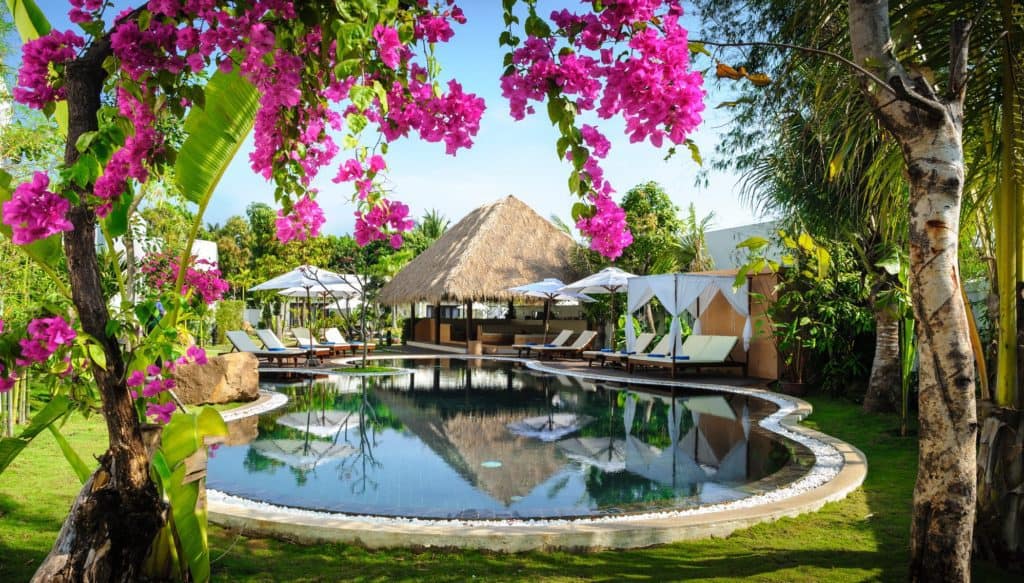 With 28 rooms and suites housed in low slung chalet on a hectare and half of gardens speckled with 3 swimming pools, it is the only upscale resort and wellness retreat in Angkor.
This is where detoxing or a mini-break can easily be a part of a relaxing holiday highlighted with a visit to Angkor Wat which is a mere 30 minutes driving distance from the resort.
Navutu Dreams has a core team of seasoned wellness practitioners who have crafted programs designed to detox the body, the mind or both.
Yoga classes are available three time a day, each day of the week. Private bodyworks, breath-work, yoga, meditation or even partner yoga sessions can easily be arranged.
Traditional Chinese medicine is also available at the resort. Within its menu are services for acupuncture, shiatsu, cupping and auriculotherapy.
Alternative healing is also readily on-hand. Reiki, Crystal Healing, Tibetan Bowl Sound Bath and the resort's signature BreathLightBliss which is a combination of these plus breath-work.
Destination-inspired activities also include forest bathing or the practice of ''Shinrin-yoku'' in a selected path at the Angkor Archaeological Park and sunrise meditation within the grounds of 9th century temple on a hill over-looking the Tonle Sap Lake.
Detox in luxury surroundings at Chiva-Som in Thailand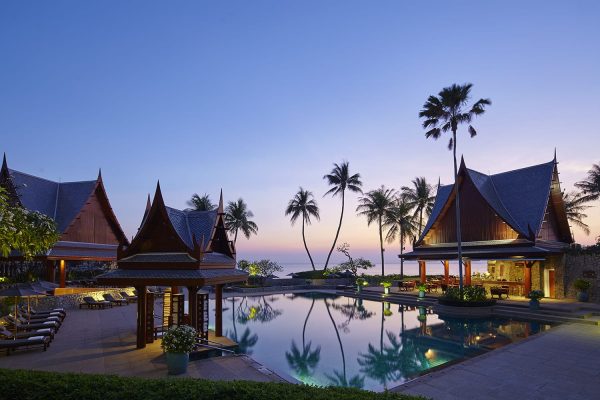 The Art of Detox retreat at Chiva-Som is a fully personalised dietary focused programme. Start a beneficial dietary transformation or a more subtle change to achieve the goals you wish to fulfil. Retreats are available for 5, 7, 10 or 14 nights.
For 23 years, Chiva-Som has provided a Haven of Life for guests seeking health and wellness. Our programmes are founded upon our six wellness modalities: Spa, Fitness, Physiotherapy, Holistic Health, Nutrition and Aesthetic Beauty.
Your personal advisor will aid you in discovering the ideal diet, balancing macro and micronutrients while herbal and nutritional supplements ensure your detoxification processes are working optimally to cleanse your body of toxins.
Through our retreat you will discover a new path towards more nourishing foods that will bring your digestive and metabolic systems back to their optimal function for sustaining health.
Or why not hire your own private villa for a bespoke experience?
Luxury Private Villa in Marrakech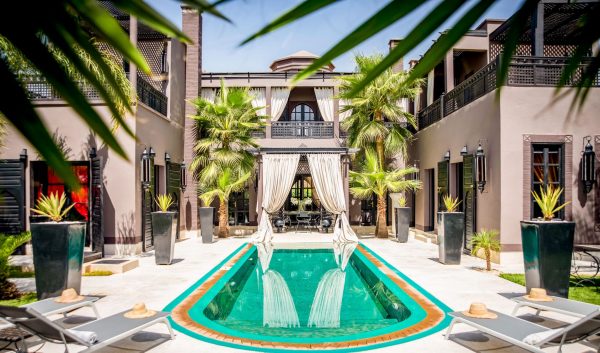 Luxury Private Villa in Nosara, Costa Rica