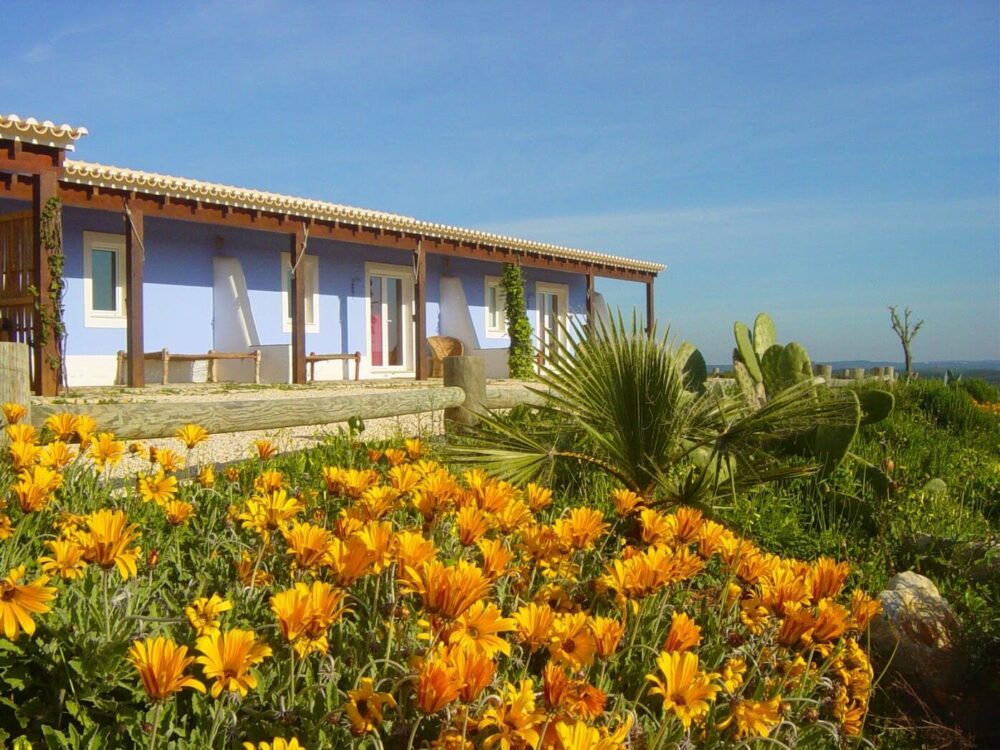 Portugal is packed with striking landscapes, exceptional beaches and surfing, vibrant culture and some wonderful yoga retreats and wellness resorts.
The great thing about going on a retreat in Portugal is that you can first spend a few days in one of the cities. Take some time to immerse yourself in the local culture, explore the historical sights, meander the cobbled streets and enjoy the mediterranean cuisine. Then get ready to head off to a popular yoga & surf retreat on the coast or meditation escape in the mountains?
In this guide we will cover a selection of retreats that are easily accessible from the cities of Lisbon, Porto and Faro.
Retreats
Retreat: Vale De Moses – weekly retreats run from April to October
Location: Vale de Moses is located in the heart of the Portuguese mountains. You can arrive via Lisbon or Porto in time to take the Sunday afternoon coach from Lisbon (1.30pm) or Porto (4.30pm), to the local town of Oleiros, where you will be picked up.
Mood: A tranquil, serene, family run yoga retreat perfect for those in need of a break, rest and relaxation.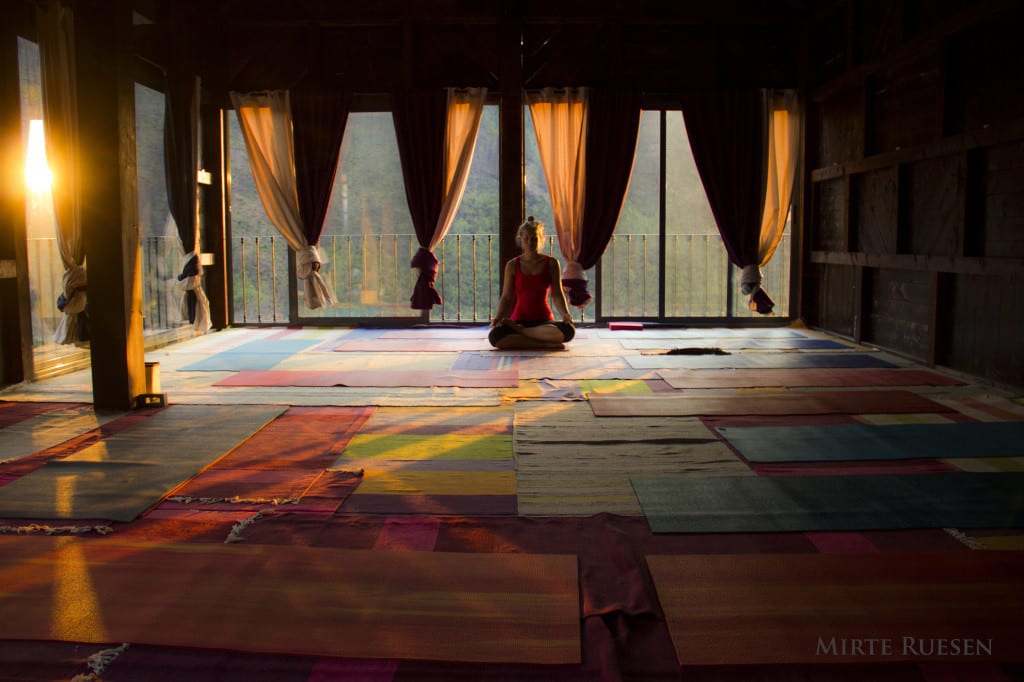 Spend a week or more practicing yoga, receiving massage and acupuncture treatments, walking in forests, swimming in natural river pools and eating delicious nutritious food. The combination of good food and sleep, clean mountain air and water, therapeutic massage and acupuncture, hill walking and river swimming, all create a highly restorative context in which to begin, or to deepen, your yoga practice. Read more.
Retreat: Yoga Surf Holidays – next dates June 9-15, & September 8-14
Location: Quinta do Vale da Lama is an Eco retreat centre where nature and her needs have taken main stage. It's located a 20 minute drive away from Lagos.
Mood: For those who want to express this joy through their relationship to nature, open spaces, wind and yes, a surfboard!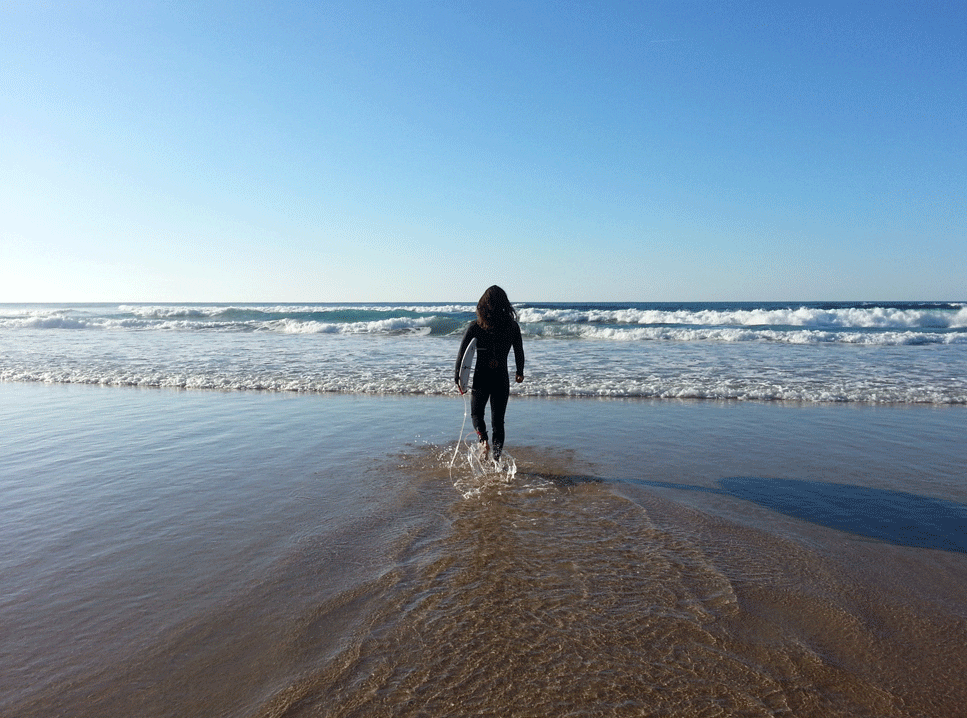 This retreat will offer you the opportunity to combine the wonderful surf of the Portuguese South West coast with a healing and insightful yoga practice.
Surfing is awesome, everyone will tell you that, whether you are a beginner or a seasoned surfer, the ocean doesn't care; it will play with you and remind you of the child inside.
The famous surfer Clay Marzo says it very beautifully: 'Waves are toys from God'. What not so many people will tell you is that it is also a hard art. The ocean is extremely powerful and we are small creatures, so we do take a bit of a beating every time we get out there. A small price to pay, but a price non-the less.
Yoga will give you the opportunity to enjoy this week without breaking your body. We'll stretch and warm you up for the ride in the mornings and take care of your happily exhausted bodies at the end of the day with a wonderful restorative and relaxing session. You'll come back home with a giant smile, a tan and a new understanding of how amazing this yoga stuff really can be. Read more.
Retreat: Classic Yoga Retreat – next dates 7th – 13th October
Location: Quinta do Vale da Lama is an Eco retreat centre where nature and her needs have taken main stage. It's located a 20 minute drive away from Lagos.
Mood: This retreat is an overview of all that yoga has to offer. It can be considered a crash course for the beginner or curious new comer or also an opportunity to develop depth for the seasoned practitioner.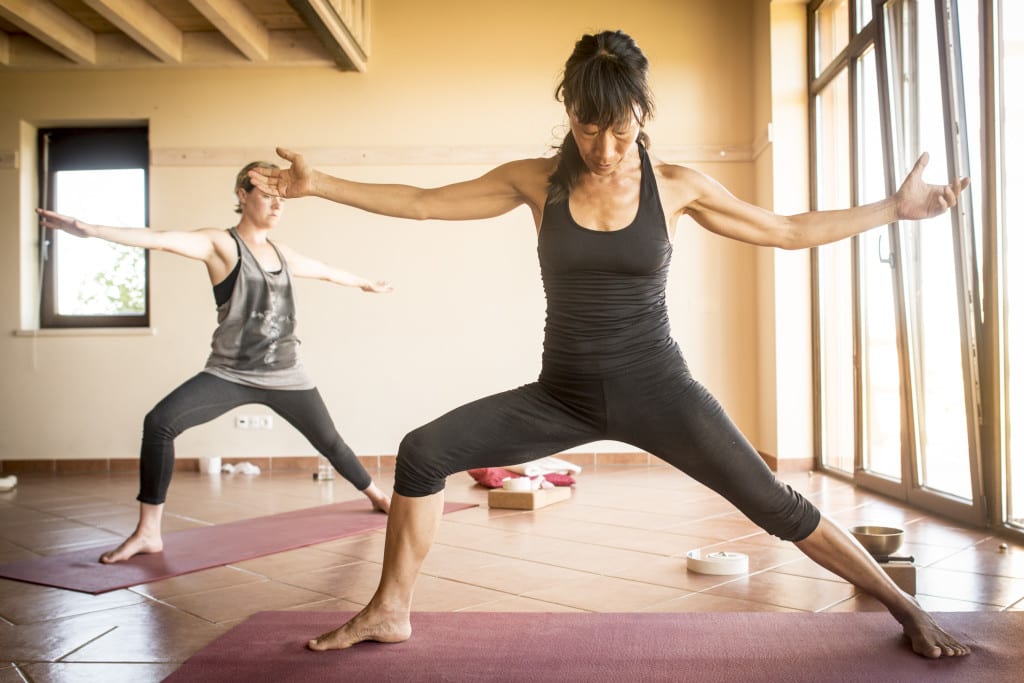 Hatha flow, alignment, yin yoga, pranayama, meditation and yoga psychology. A classic yoga retreat for those of you with a regular practice or with the intention of starting one. A week's course that will give you the base to build your spiritual practice on or, if you already have one, the perfect opportunity to go deeper.
Our classic yoga retreat is where all the elements of the yoga practice will be explained and explored in a simple yet profound way. This retreat is an overview of all that yoga has to offer. It can be considered a crash course for the beginner or curious new comer or also an opportunity to develop depth for the seasoned practitioner.
We have two daily practices, morning and evening, where asana, meditation and breath are explained slowly and thoroughly, both in moving and still sessions, giving you the perfect chance to establish a solid foundation for your future practice. We will also include assisted self practice sessions along the week to help you design your routine for when you are back home and inspiration to carry on with a meaningful yoga practice for the months to come. Read more.
Retreat: Mindfulness and Yin Yoga Retreats –  next dates 6 – 12 October & 20 – 26 October
Location: Quinta do Vale da Lama is an Eco retreat centre where nature and her needs have taken main stage. It's located a 20 minute drive away from Lagos.
Mood: For those going through a stressful life period or work situations who need to rest, heal and recharge their batteries.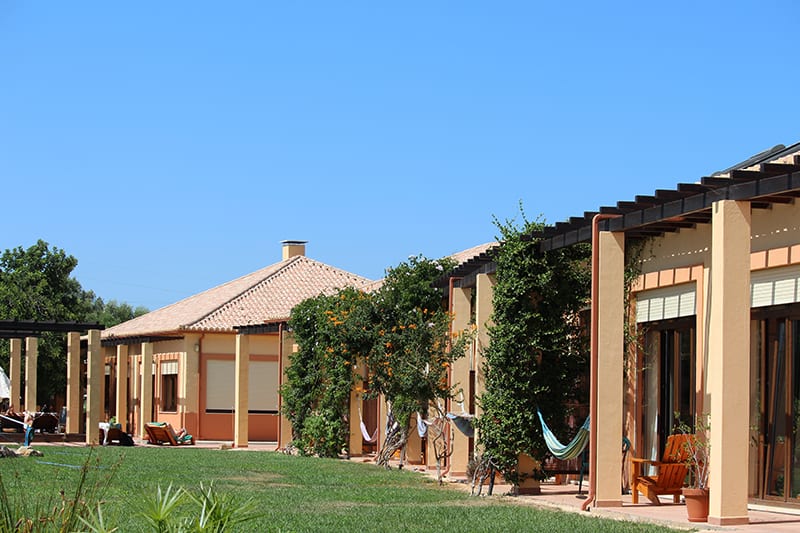 Living in the world, balancing love, work, family, finances and health is not an easy feat. There are always incredible moments to be enjoyed but they are usually sustained and financed by long days of hard work. To maintain our health in such busy rhythm is often challenging and there are moments when one needs to take a break, a wholesome break, both for the body and the mind.
This retreat offers exactly that, quality yoga and mindfulness teachings, therapeutically holistic treatments, healthy food and lots of time and space for you to disconnect and reconnect.
A way that includes words like forgiveness, compassion, acceptance or empathy and at the same time the capacity to decline other people's abusive behaviour.
Welcome to this unique opportunity to heal and open your heart, supported by the softest side of yoga and the loving guidance of Jenny and Igor. Read more.
Retreat: A vacation in Azorean nature with Yoga, Meditation and Relaxation, next dates – 5th – 12th August & 14 – 21 December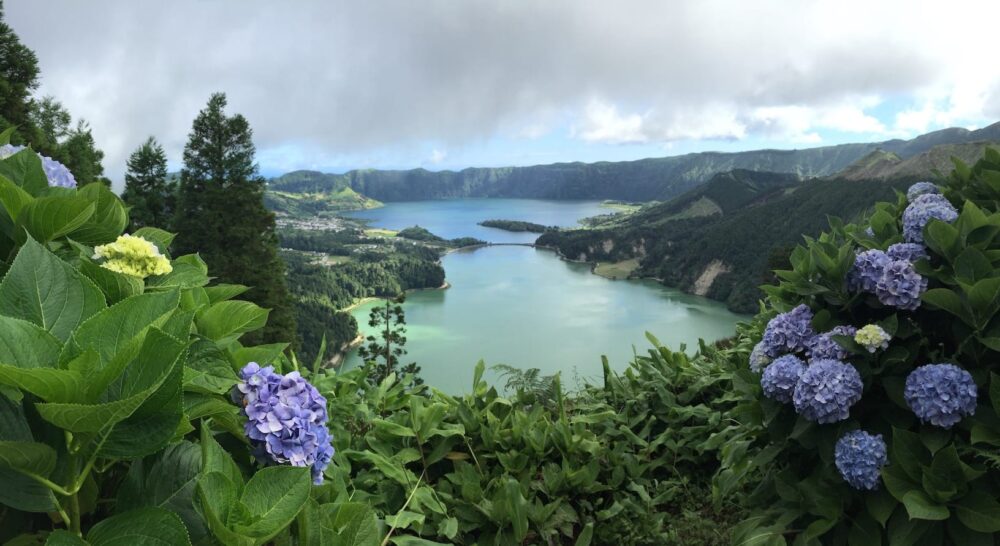 Location: The Azores … an archipelago in the middle of the Atlantic, consisting of 9 volcanic islands.
Mood: Spend time healing the body, mind and soul with meditation, nature and yoga
Join us on this special retreat in Azorean nature. This all-inclusive vacation at São Miguel Island in the middle of the Atlantic Ocean will bring your body, mind and soul into peace and harmony. With daily yoga, different kinds of meditation, energetic treatments, coaching, awareness, personal growth and delicious meals.
The retreat are led in small groups of a maximum of  7 people. During the week you will stay in a private house with ocean views and a large garden where the yoga and meditation classes take place and delicious meals. Our private driver will bring you to the most beautiful nature spots of the island where meditations will be offered along with several walks and trails in silence.
During the week there will be enough time for yourself: to go for whale and dolphin spotting, to visit the capital Ponta Delgada, to take a swim in the ocean, to go to the beautiful beach or to do whatever you like to do. Read more.
Retreat: Relax & Revive at a four star boutique hotel, open March – November
Location: Boutique Hotel Vivenda Miranda is a beautiful small hotel perched atop the scenic coastline of Lagos in the West Algarve. The nearest airport is Faro which is approximately 50 minutes drive.
Mood: This is the perfect spa getaway experience just for you with your partner or a friend guaranteed to rejuvenate, relax and de-stress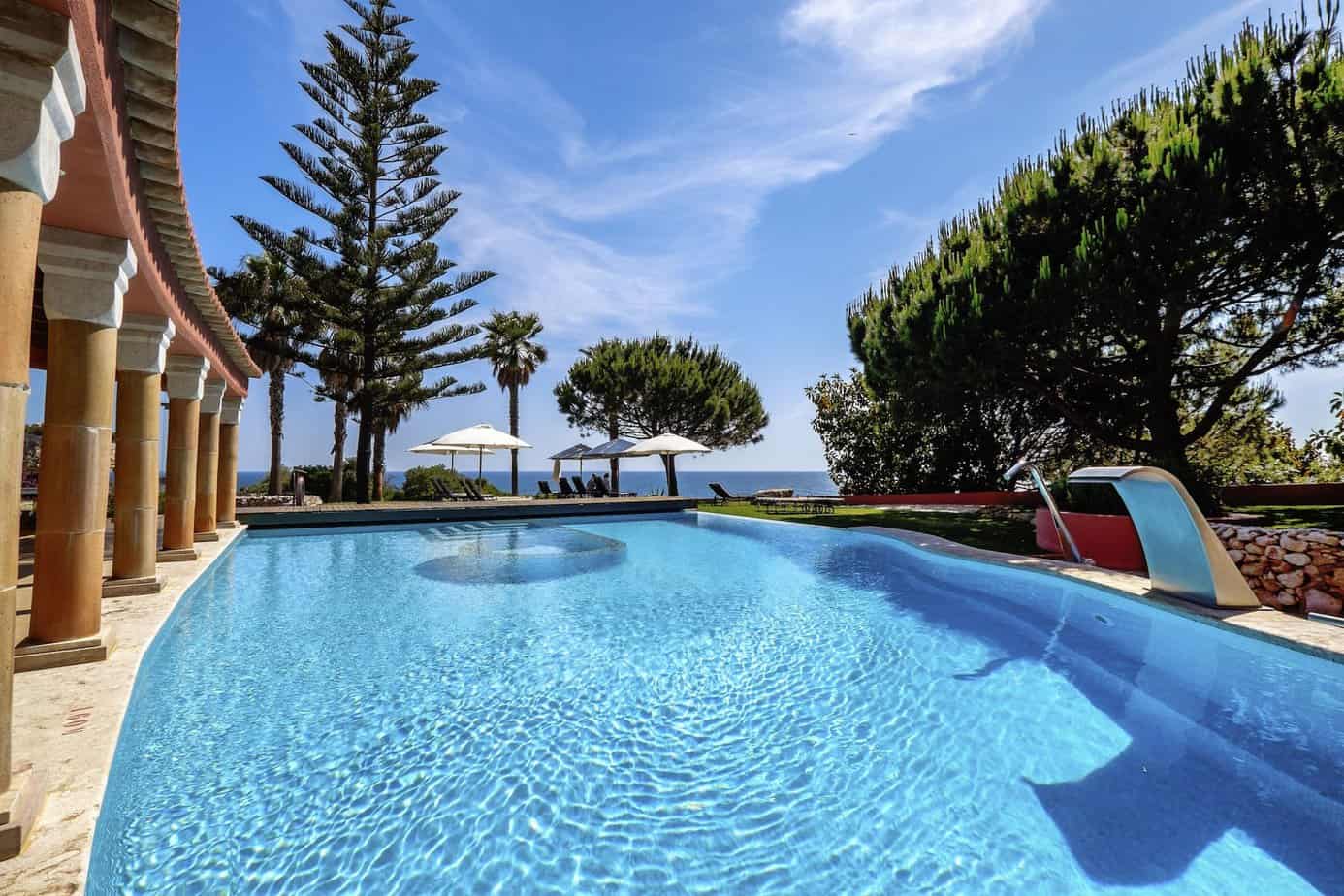 Escape everyday life and treat yourself to an indulgent 5 night stay with maximum pampering and minimum stress. Boost your energy levels and establish new healthy habits with our selection of spa treatments and restaurant menu.
This retreat includes 5 nights in a room with a beautiful sea or garden view, a welcome smoothie or juice on the hotel's panoramic terrace with stunning views of the sparkling ocean and endless sky.
As part of the retreat you can enjoy four organic treatments in the hotel's Neal's Yard Remedies of Covent Garden London Spa, the first overseas spa of its kind. This includes Indian Head Massage, Body Harmony Treatment, Relaxing Back Massage and a facial. Morning yoga sessions are included every other day and you will also enjoy unlimited access to the wellness pool, sauna and steam room. Read more.
Spa Hotels and Resorts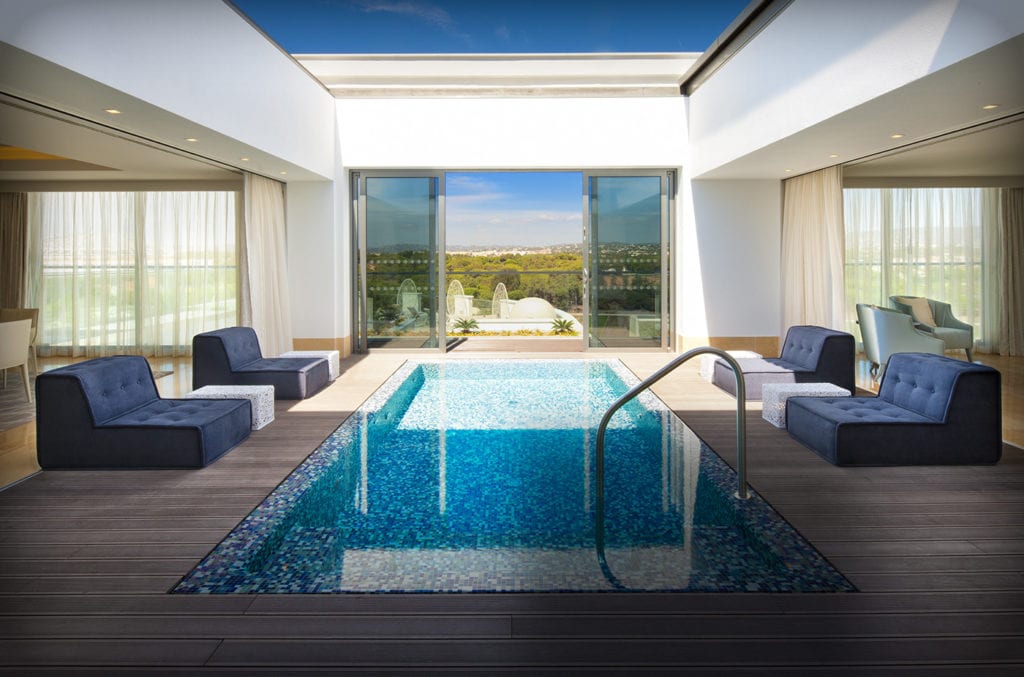 Located in the stylish Quinta do Lago, set within two thousand acres of the Ria Formosa National Park and just five minutes from the unspoilt beaches of the Algarve coastline, the Conrad Algarve Spa & Health Club is one of the most luxurious and desirable spas in Portugal, if not Europe.
A haven providing holistic therapies, combining meditation and relaxation, as well as special body treatments. This oasis of calm adopts a contemporary approach to rekindling your energy and rediscovering your spirit.
Forward-thinking and seductively opulent, the Conrad Spa is all about you, embracing and blending a holistic approach to your wellbeing using cutting-edge treatments and personalised treatment programs, delivered by intuitive therapists with expert hands.
Treating each individual as a whole; the treatment menu uniquely combines high touch and high tech disciplines that specifically target each guest's individual needs and goals. Their Australian Intraceuticals brand is fantastic, try out on their oxygen-infused facials or uplifting Aromatherapy Associate oil massages.Outside the treatment rooms lie cabanas, ice fountains, experience showers, infinity pools and a world of natural sunshine.

Located on cliffs overlooking Praia das Gaivotas and the Atlantic Ocean, with direct access to a golden sand Algarvian beach, Vilalara Thalassa Resort features a luxurious spa, 6 outdoor pools and 2 restaurants. Spacious suites are surrounded by extensive landscaped gardens and 4 tennis courts.
Vilalara Longevity Thalassa & Medical Spa is a unique fusion of Thalassa, Spa and state of the art wellness and anti-ageing solutions. An integrated experience to help you relax, revitalise, reenergise and rejuvenate.
The resort has one of the best thalassotherapy centres in the world and offers a roster of fitness, detox, stress-management and weight-loss programmes. There are group-friendly boot camps and a hardcore 15-day Fast Slimming and Detox plan.  A fleet of doctors, nutritionists and fitness trainers is at your disposal.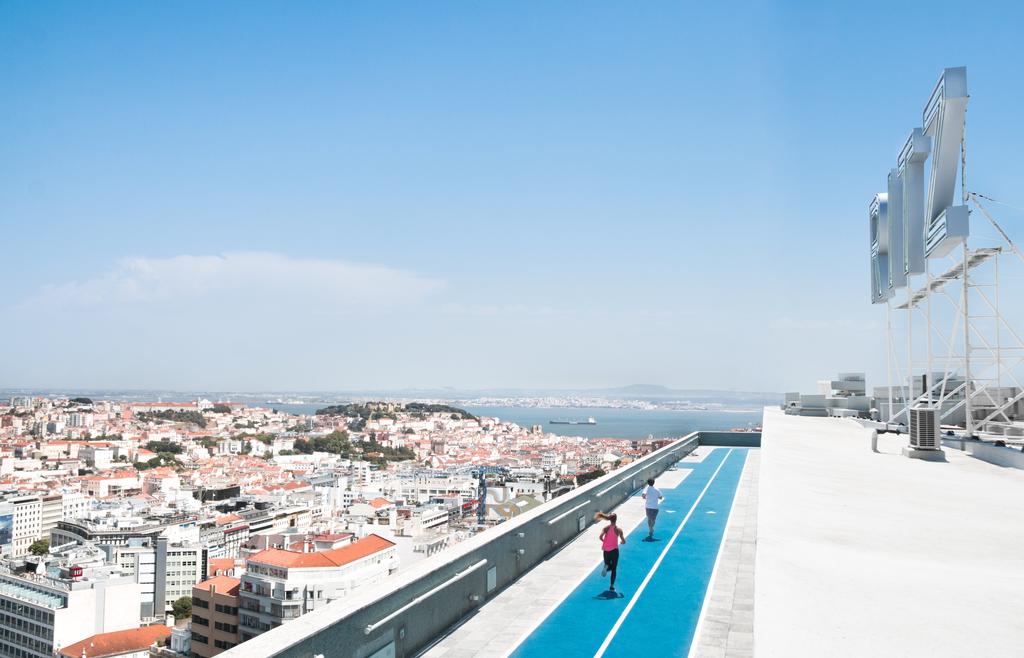 The Four Seasons Hotel Ritz Lisbon is one of the most regal hotels in the city with private terraces, elegant restaurants and a giant gym on the roof with a wraparound view. It was built in 1959 by the dictator Salazar to prove that Lisbon could do luxury as well as any other European capital. More than half a century later it is still setting the bar.
The spa is undoubtedly the best in Lisbon, with an 18-metre lap pool as its centre piece. Products are from Sodashi, Swiss Perfection and ESPA; manicures use Spa Ritual's vegan nail care products. Four treatments rooms offer treatments such as honey and almond scrub, the four handed "Symphony massage" and facials from Swiss Perfection, which deliver effective anti-ageing treatments.
The 11th floor fitness area features an outdoor running track overlooking Lisbon and the indoor swimming pool overlooks the hotel gardens and Lisbon's Eduardo VII Park. Not a bad place to work out from and be inspired and motivated by the views! Highly qualified trainers are available to help guests explore the latest trends in exercise.
Featuring three floor-to-ceiling glass walls, the exercise room has a total area of 157 square metres (1,690 square feet), and offers up-to-the-minute equipment including treadmills, bicycles and elliptical machines. With an area of 52 square meters (560 square feet) each, one of the studios is a fully-equipped Pilates room, and the other provides stands for resistance training.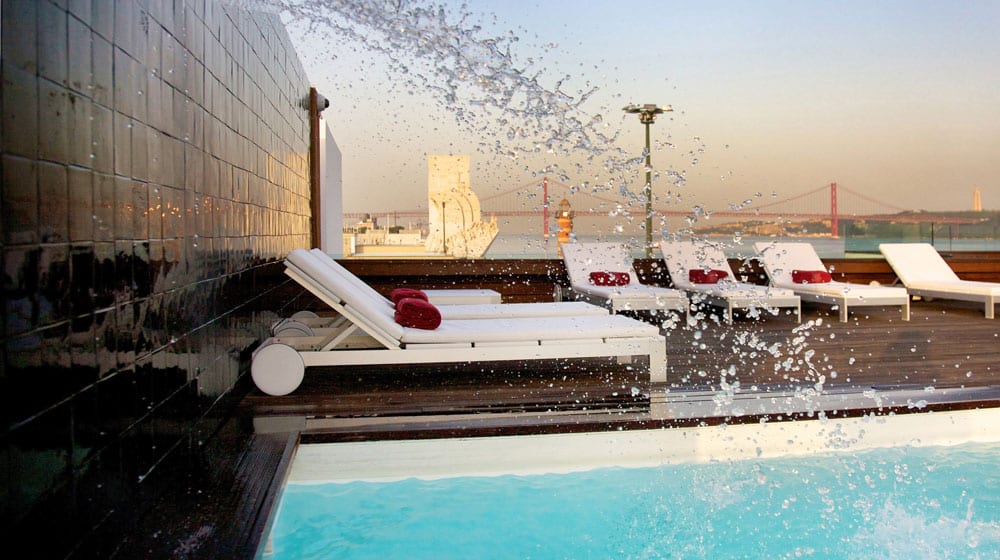 Altis Belém Hotel & Spa is a 5 star design hotel in Lisbon, located in Belém overlooking the Tagus River, representing a contemporary view of the Golden Ages of Portugal during the discoveries in the 15th and 16th centuries. The hotel wows you with its striking architecture
The theme of the discoveries is intricately threaded throughout all of the hotel's 50 luxury rooms (including 5 suites) absorbing and tempting you to embark on an exotic journey displayed in a series of illustrated wall panels, giving each room a bespoke atmosphere. A design hotel in Lisbon that allows you to go on a journey from Mauritania on the West coast of Africa, through Arabia, India, Siam, Osaka and across to the tropics via Brazil.
Here you can also find the BSpa by Karin Herzog, an awarded signature spa that is unique in Portugal and where oxygen therapy and ancient oriental traditions of relaxation ensure the ultimate wellness for body and mind. As you dive into the rooftop pool with amazing views of the white city, feel the chilled out Iberian vibe drive out every last trace of worry.
Private Villas
For ultimate privacy, stay is a luxury villa and we can assist you in creating your own bespoke experience.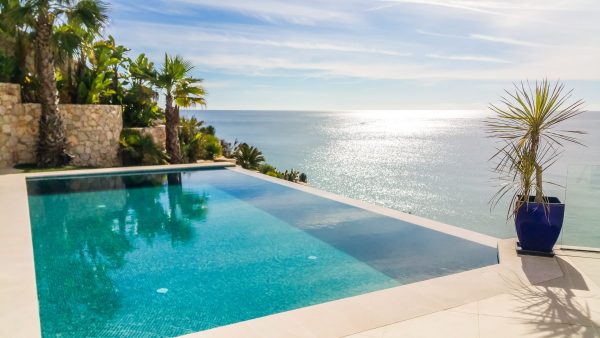 Wellness Travel Tips
Happy Cow have an extensive list of vegan and vegetarian restaurants in Portugal.
Read Timeout's article on the healthy restaurants in Lisbon and for those visiting Porto, the best Vegetarian and Vegan restaurants from the Culture Trip.
Get yourself a Lonely Planet Guide!.
Subscribe to the Soul Seed Travel newsletter to be the first to hear about exclusive offers and promotions from our retreat partners and follow our wellness travel inspiration on instagram @soulseedtravel.