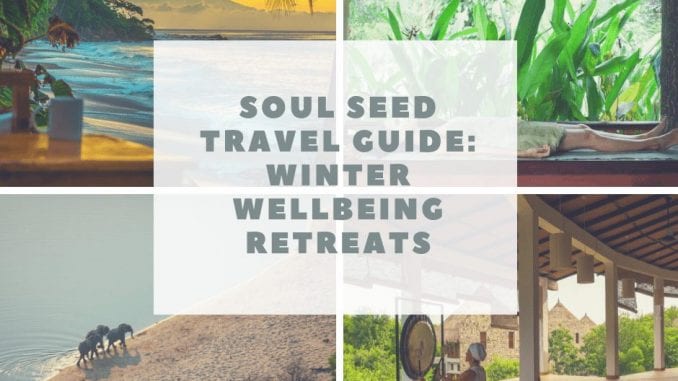 Whether your concept of wellness involves a beachfront spa or a private chalet in the Alps, or you prefer the sunshine or the snow, cozy accommodation or a luxury resort with ocean views, we've chosen these incredible retreats to help you decide where you would like to head next.
Here's our guide to Incredible Winter Wellbeing Retreats to escape to.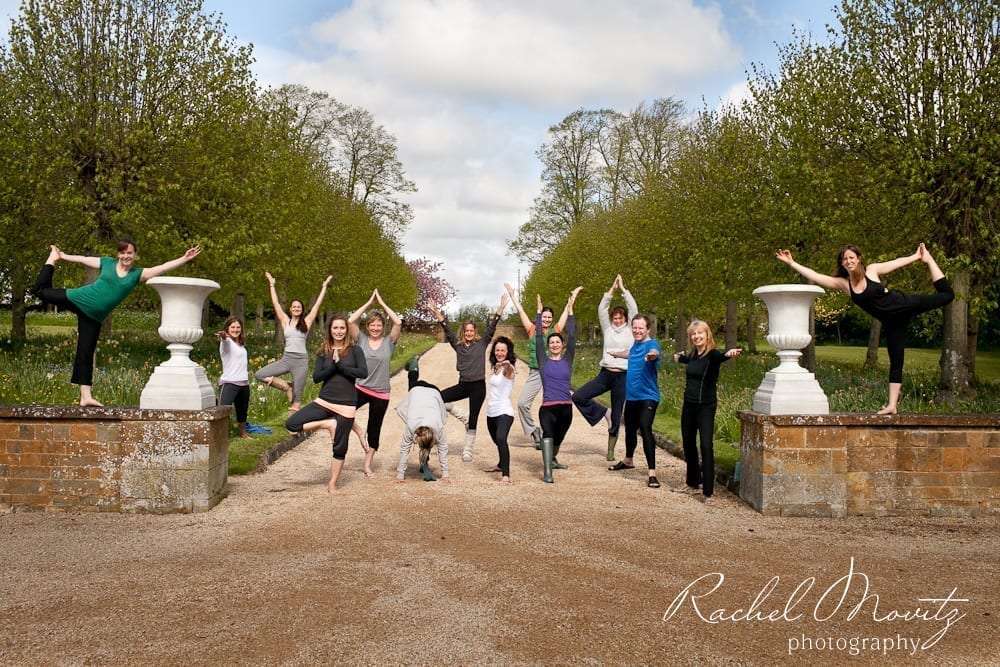 On our yoga wellness retreat Oxfordshire be prepared to switch off relax and revive in the dark winter months
Nourish your body and mind this February with a restorative yoga wellness retreat in the Oxfordshire countryside. The ideal time of year to gift yourself a weekend away to gently cleanse through yoga, breathwork, delicious healthy vegan / vegetarian food, treatments, fresh air and some much needed R&R. It is remarkable the transformation we see in guests with just 2 nights, 3 days of this tonic we call yoga retreats.
Let our team of experts weave their holistic magic on you so that you return home energised, revitalised and grateful for taking yourself for some time away.
Our Bicester venue is well loved by our guests for its grand, yet incredibly homely feel. It is a home from home for us and we look forward to welcoming you.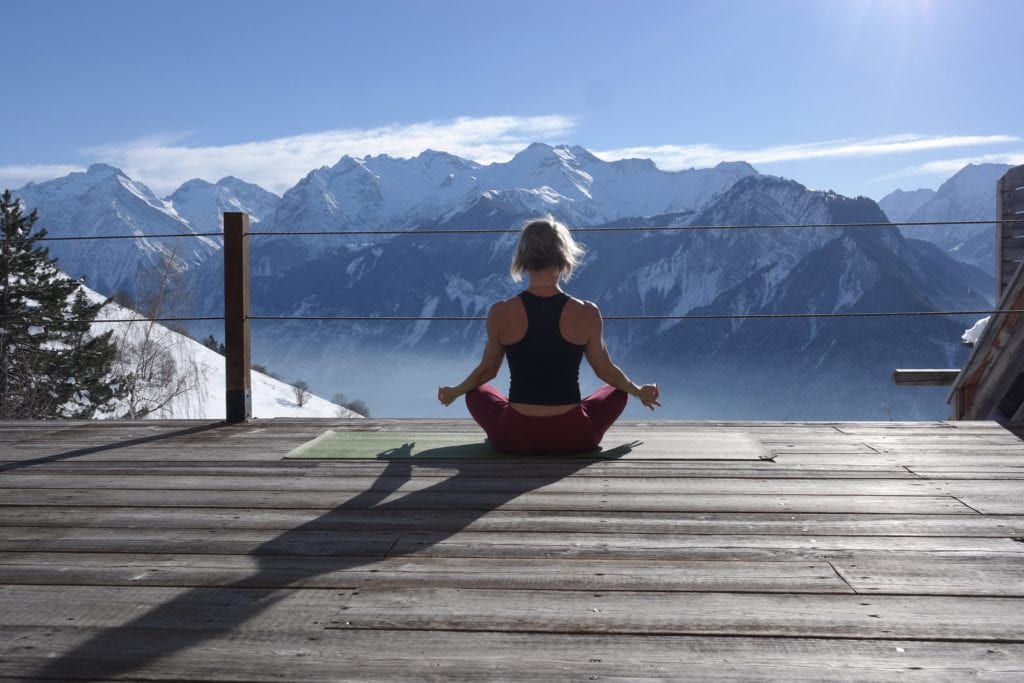 Do you dream of combining the passion of skiing and snowboarding with the restorative balm of yoga and meditation? Rockin' the slopes and carving some inspirational yoga into your holiday?
Outside there is ice, snow, powder and breathtaking mountains. Inside the beautiful stone and wooden chalet there are log fires, bespoke rooms and congenial communal spaces lit by candles, warm smiles and tall tales of mountain adventures.
Delicious vegetarian meals, home made breads, juices and house wines are served daily as the sun rises and sets over the mountains of the Oisans ranges.
Pumping pistes and the life affirming backdrop of the alpine scenery make this a retreat that offers both peace and passion for the ultimate ski-yoga getaway.
The yoga space looks over the mountains, with eyes drawn towards the rising sun or moon, high above the valley floor. This environment is perfect to breathe deeply of life, to restore and revitalise as the practice soothes tired muscles, calms the mind and prepares the body lovingly for the skiing in your day ahead.
The company is warm, like minded and welcoming, with participants returning annually to experience the dream fusion of a holiday that facilitates skiing in one of the world's top resorts and the yoga instruction of a senior inspirational teacher.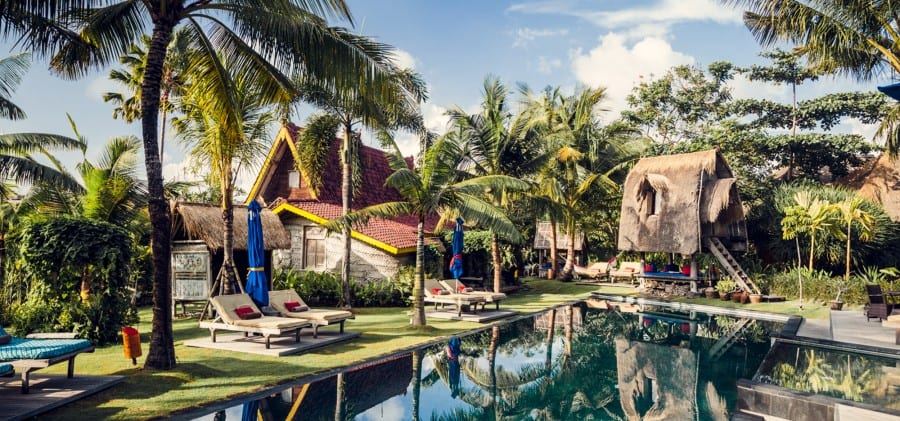 This pilates and yoga retreat at Desa Seni is one of our most popular, even amongst our teachers! Every two years we return to the island of gods for our Bali fix.
For the fourth time, our beautiful teacher of teachers, Tash Barnard, will be leading us through her innovative and knowledgable Pilates classes and inspire you to do more than you thought you were capable of.
Tracy Sue de Plassis, classical Pilates and Iyengar Yoga teacher will join us and add that second layer of teaching with her patience, knowledge and wisdom.
Exercise besides, of course there will be plenty of time to explore the natural and cultural wonders of Bali itself, be it the beaches, the temples, an evening walk through the rice fields or the creative bustle of Ubud's shop-lined alleys.
Surrounded by paddy fields and an organic garden, our home for the week will be the much sought after Desa Seni Village Resort in Changgu. Created by two Australian friends, the eco-resort is a labour of love and a hand-picked collection of beautiful antique wooden homes and traditional furnishings, representing different cultures and traditions of Indonesian lifestyle.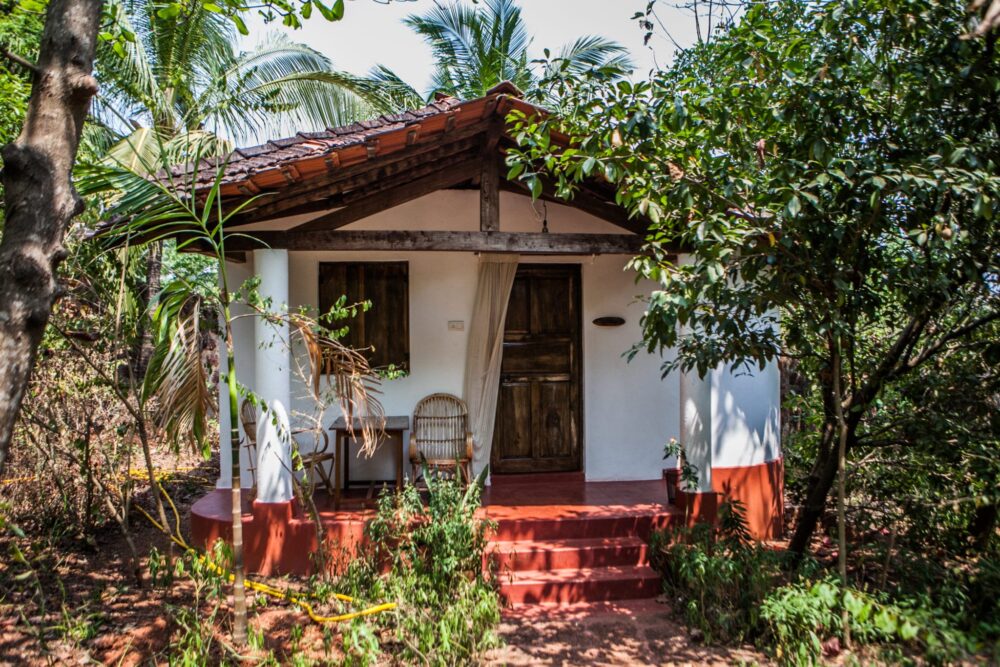 Have you ever wondered how it would be to experience freedom from the limiting beliefs holding you back in life? Find, trust and follow your inner wisdom? Choose a path of joy instead of pain? Nurture and support yourself in a holistic way? Create and live a life you love?
In this Women's Wellbeing Retreat in Goa you will be guided through an inspiring series of workshops and practices, morning and evening rituals to open and close the day, gentle and nurturing yoga classes, mindfulness meditations, relaxing breathing techniques, healing therapies and coaching sessions to give you the tools and step by step guidance you need to Create the Life you Love.
If you're ready to step beyond your everyday experience and take action to make your dreams a reality then this Goa retreat is for you.
These retreats are specifically for women, the reason being that women support one another in a really beautiful way when they are amongst other women. Naturally feeling more understood, they are able to be open and feel connected in one another's presence.
They inspire a journey back to one's authentic self, an opportunity to peel back the layers of everything we're not and to be comfortable with ourselves as we really are. They give us a chance to rebuild, redirect and refocus our lives and shape them as we want them, all from a place of authenticity.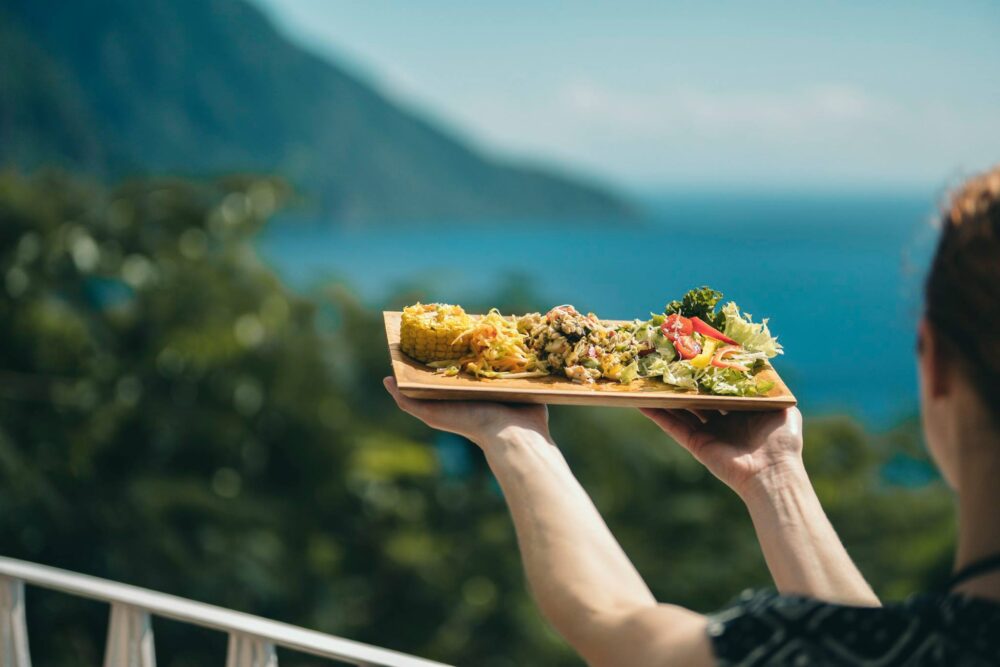 Let the Caribbean sea's waves wake you up in the morning and put you to sleep at night. Eat the freshest locally grown produce from the town and taste the catch of the day from the fisherman from the bay. Start you day with a revitalizing yoga practice and build your day with inspiring workshops, classes and trips. Or opt for quiet time journaling, painting or skinny dipping in the pool in the private villa.
Our healthfulness retreat on the beach in St Lucia takes place in a private sea view villa in Soufriere. Soufriere town is rich in history and was once the first capital during French colonial rule and it shows. All the famous sights and treasures are situated here (The Pitons, Diamond Falls, Botanical gardens etc). You'll also see original colourful creole style wooden houses in some of the streets and old estate houses that have mainly been renovated to boutique hotels.
The French influence is still very dominant on the island considering it was under British rule until independence in 1979. English is the official language, however French Creole is spoken by most people in St Lucia. All the towns and districts are French in name and the local cuisines all have a French influences.
Hike through the forest paths to find the secret hot mineral spa pools. Eat the freshest picked fruits and scrumptious healthy cuisine on the island. Sink into your mat holding the final yoga pose. Or just relax by the pool overlooking the Caribbean sea's sunset with a book.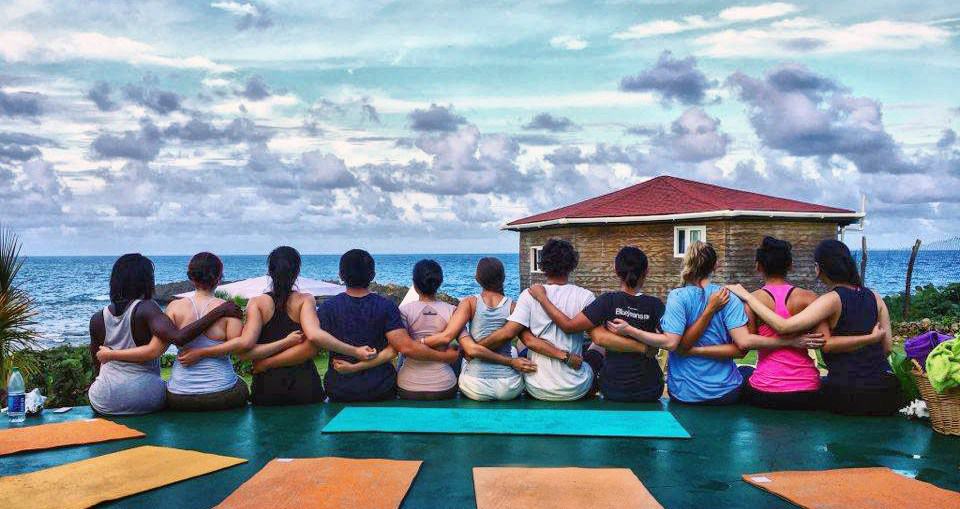 We are directly on the seaside; Long Bay beach, one of the most beautiful virgin beaches, with kilometers of fine white sand, is just a three minutes walk away. The parish of Portland, on Jamaica's East Coast is one of the most beautiful places on the island. With its stunning and warm blue waters, romantic coves, virgin beaches, breathtaking panoramic views and waterfalls, it is not a tourist area and you will be far away from the rush, stress, and hustle of the city.
You will have a chance to meet locals, walk around and enjoy amazing wild nature and the pulsing culture of sweet Jamaica. It is time to slow down and get back into balance.
Enjoy an oasis of tranquility and relaxation through yoga, mind and body awareness, healthy food, fresh spring water and herbal medicine. More than just a holiday, we are here for you to experience a transformational journey within yourself. Go Natural retreats are all about slowing down and getting back into balance.
We are here to support you in your wellbeing journey, making you feel at ease from the moment you arrive. Everyone has different needs, goals and passions, that's why we have many different programs to fit your needs.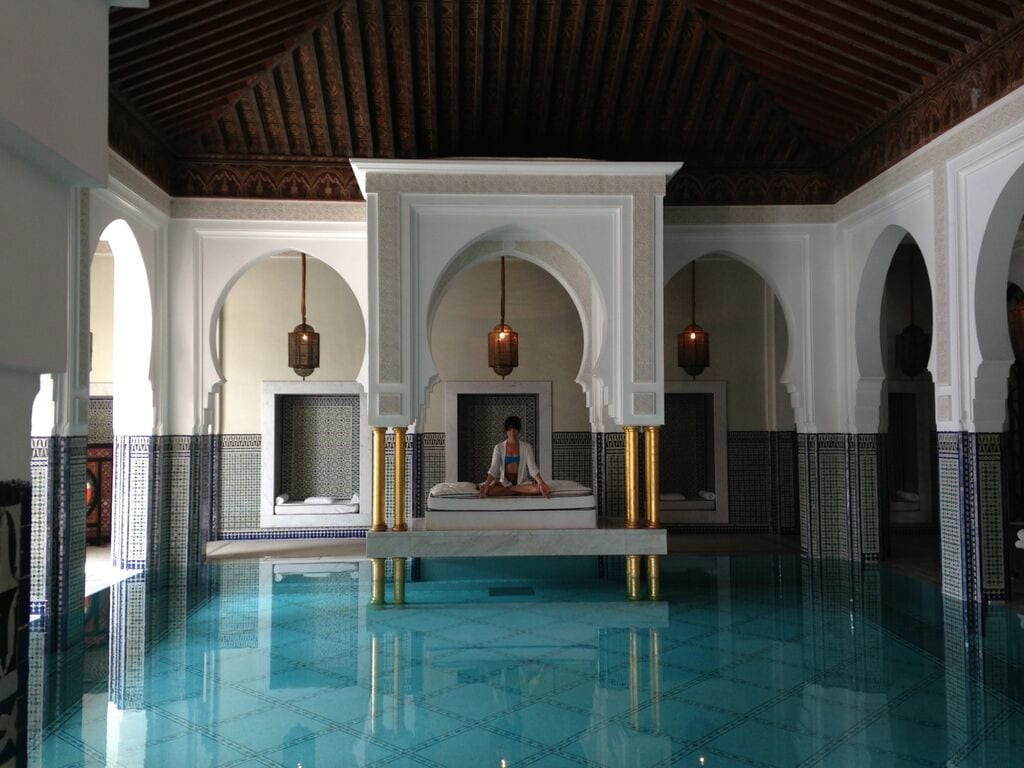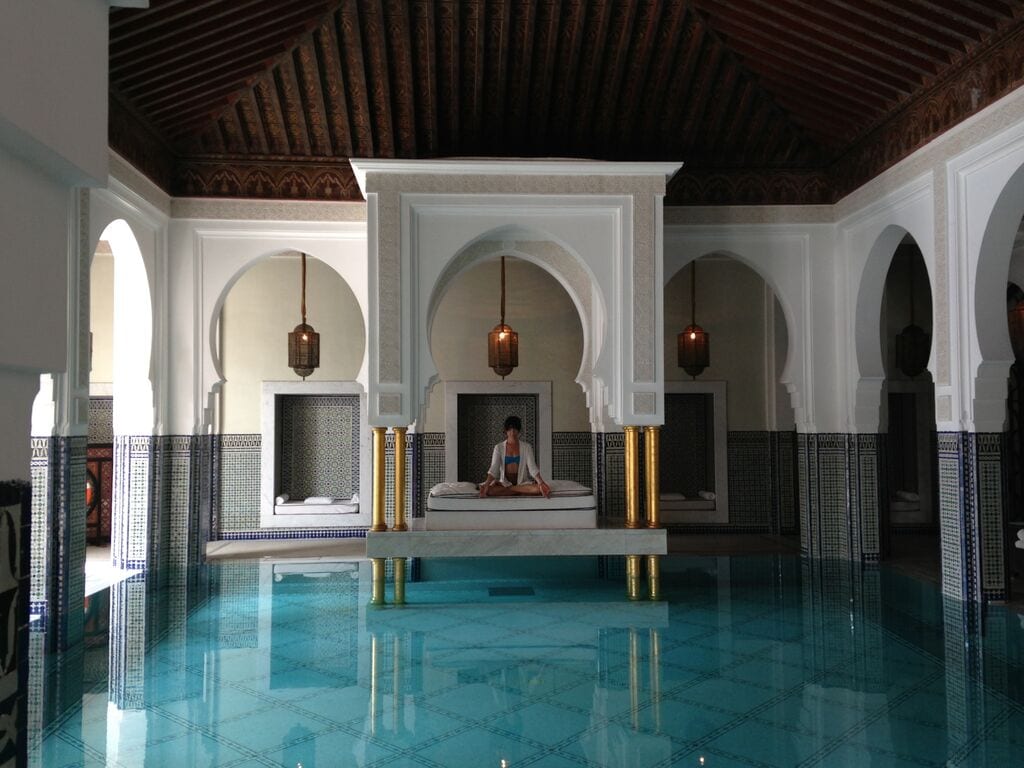 This fantastic luxury yoga retreat take place at the fabulous Peacock Pavilions boutique hotel in Marrakech, this stylish and eco-friendly abode has been featured in worldwide publications, including National Geographic Traveler.
Yoga and meditation classes will be held daily to prepare your body and mind to find the 'calm in the chaos' of the sensory-overload that is Morocco – and then these art projects will help you to find new ways of seeing – both yoga and art working together to find focus in the many layers of smells, sites, and sounds that abound in exotic Marrakech.
Day trips will include a guided shopping tour of the souks of Marrakesh, the historical sites in the Medina,  a visit to the Atlas Mountains, a mule trek, chef's tasting menu + wine pairing and a spa day at Bains de Marrakesh.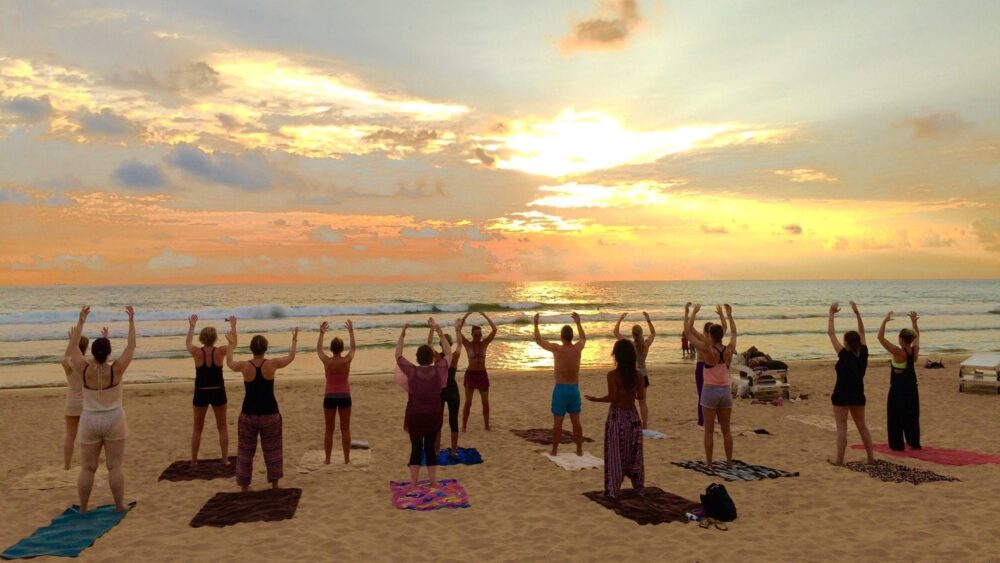 Escape the cold and damp days of winter by joining us on our sunshine, surf, beach yoga holiday in Sri Lanka. We have been going to Sri Lanka in search of the best sunshine, surf, beach and yoga holiday package for you since 2013.
We have explored the whole island and the surrounding area of our yoga holiday location, to make sure we offer you the best balance of yoga, relaxation, adventure, culture and time out just for you.
In Northern hemisphere winters, all you want and need is a beach, an ocean, delicious food, yoga to unwind and great company. We have moved location for 2019 to provide you with just that.
Heading down south, we are right on the beach in our new luxurious accommodation, with beautifully simple and chic rooms Sri Lankan boutique with a private pool and the beach right next door.
After morning yoga and a wholesome and healthy breakfast you can surf, dive or relax with the friendly locals on the beach; explore the markets and Buddhist temples. The surf beach is just around the bay, all you need is right where you are.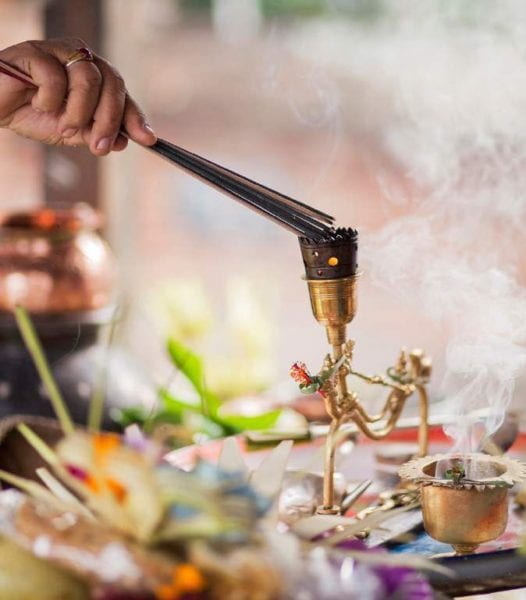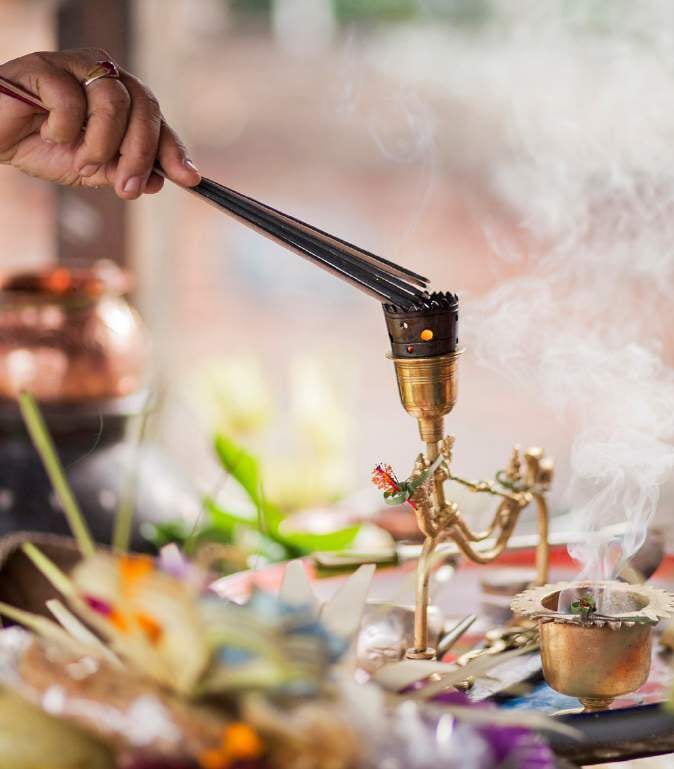 This luxury chakra retreat in Ubud will honor the deeply spiritual nature of Bali, or "Island of the Gods," by offering a series of workshops exploring the Chakra System, the seven spiritual centers in the human body.
A series of mindful workshops will guide you in the exploration of creative self-expression in your life. Every day, you will be guided into awareness and understanding of how these swirling wheels of energy assist you in staying balanced and healthy.
Complimenting the workshops, we will extend the chakra focus through corresponding daily yoga postures, sensory experiences, and cultural local activities.
We will begin the week with the 1st chakra and work our way up to the 7th by the last day, offering a complete immersion into the world of chakras using all the senses. You will surely end the week feeling balanced in mind, body, and spirit.
A guided day in and around Ubud will lead you through an introduction to the area, the sites and temples. We'll enjoy participating in activities that mirror the elements for our chakra-themed days, such as visiting the rice paddies (earth), a water temple (water), a Balinese healing and fire ritual (fire), as well as experience the traditional Balinese dance (air).
The final full day entails a trip to a luxurious 5* hotel and spa where we'll indulge in personalized chakra ceremony spa treatments and plenty of time to relax in the lush surroundings – the perfect way to balance out a week of soul-work and mindfulness.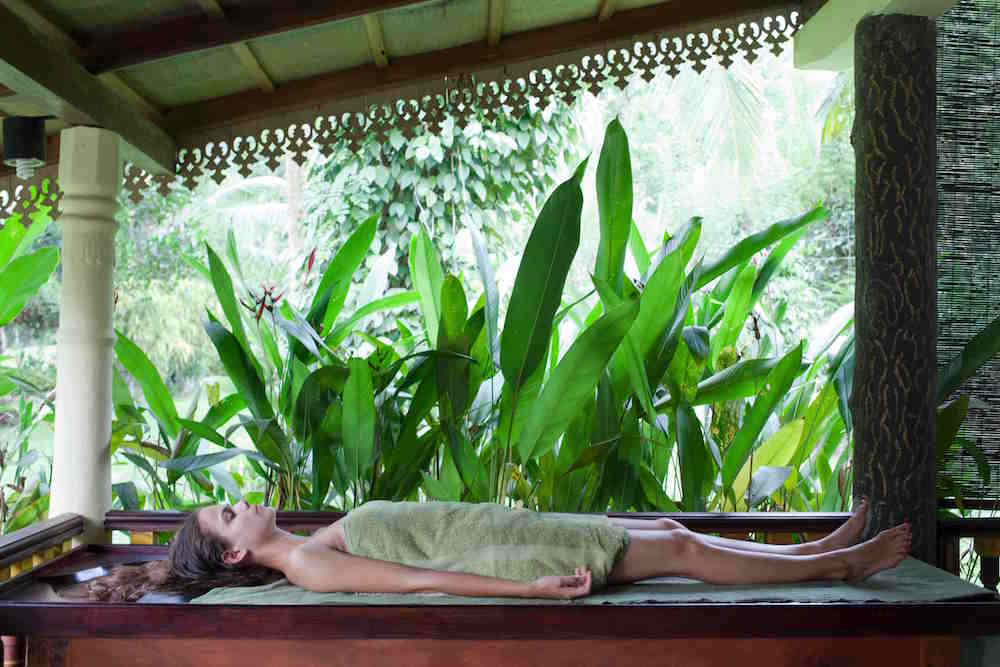 Spend a few days in a magical countryside of Sri Lanka, surrounded by lush green natural landscape. Relax amongst nature. Explore your inner self whilst detoxing your body and mind. Deepen and renew your yoga and meditation.
Discover the benefits of Ayurveda which is an ancient art of healing through nutrition, relaxation, and herbal treatments. Their Ayurvedic doctors and senior therapists have over 15 years of experience.
During the retreat the Ayurvedic doctor will develop your treatment plan to focus on your wellness goals and to address any existing ailments you may be suffering from.
Plantation Villa has won many international awards including Best Spa Hotel, Sri Lanka 2015, 2016 & 2017 by World Luxury Hotel Awards; Best Holistic Wellness Retreat, 2017 by World Luxury Hotel Awards; and Best Wellness Retreat in Sri Lanka by World Spa Awards – based on the hotel facilities, service, their social service concept.
The retreat funds and maintains the Metta Trust charity to do community development, wildlife conservation and forest preservation activities in the village and surrounding villages.
Over 90% of the staff team are local villagers from underprivileged backgrounds who have been trained and offered employment along with mentoring to improve their lives and the lives of their children.
Following the Balinese principal of Sekala-Niskala, which holds that we all live equally in two worlds; the seen or conscious world Sekala, and the unseen or psychic world Niskala, the Balinese healers engage the help of the divine source during each healing session.
This signature retreat at Fivelements is a healing journey for detoxification and transformation. At Fivelements, they recognise that optimal wellness comes from learning to love and respect the body, mind, and spirit, where health and well-being are a reflection of inner harmony.
The retreats are inspired by the ancient Balinese philosophy that promotes living with purity of thought, speech, and action. It encourages us to align our heartfelt goodwill and thinking with consistent speech and action.
They embrace holistic Balinese-inspired therapies administered by traditional Balinese healers using ancient wisdoms passed down through direct lineage. The healing therapies are aimed to detoxify and purify the physical body, sekala, and the non-physical mind and soul, niskala, unifying the body and mind towards a natural harmonious state of being, and allowing an organic healing process to unfold.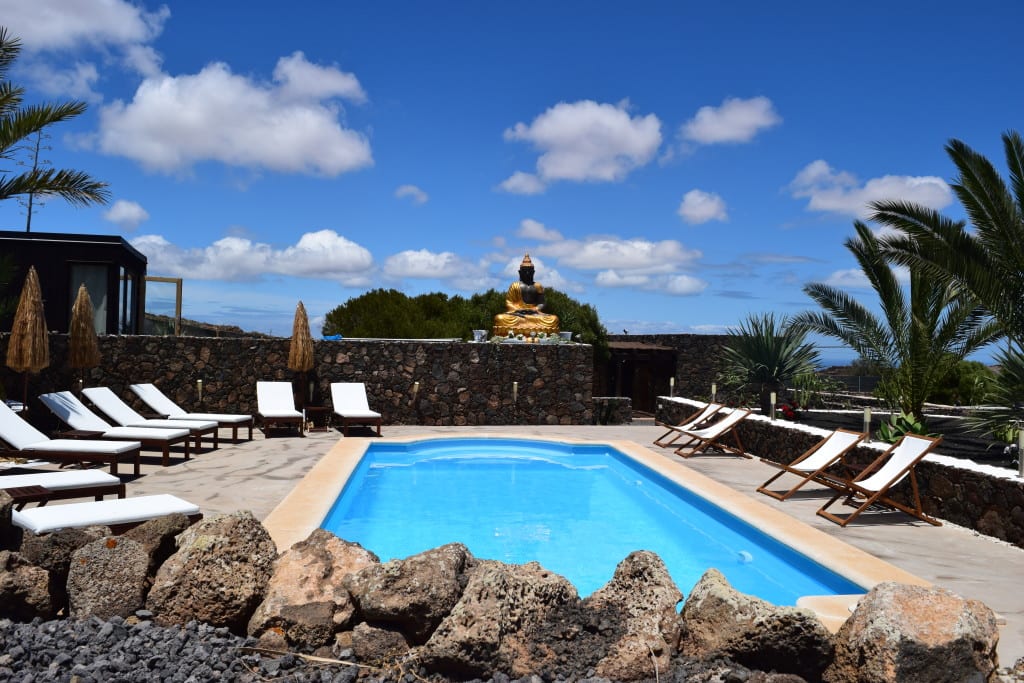 Join this retreat anytime, all year round on the sun-blessed island of Fuerteventura, with epic sand dunes rolling down into the turquoise ocean, breathtaking white-sand beaches and dramatic volcanic sunsets.
Relax and revitalise at one of Europe's leading yoga and pilates retreats in the Canary Islands. Stretch and strengthen your body and mind and bring yourself back into balance with a unique blend of yoga, pilates and meditation. Enjoy mouthwatering vegetarian meals, holistic massages and stunning sunsets over the volcanoes.
These seven night yoga and Pilates retreats run every week from Saturday to Saturday and are designed to help reduce stress, improve fitness and vitality and most importantly take time for you.
Perfect for all levels from beginner to advanced practitioners, at the heart of the retreat programme is exceptional yoga and Pilates instruction by a team of international instructors who have a heartfelt and down-to-earth approach to wellbeing.
The diverse and full weekly schedule (over 21 classroom hours) is delivered at a pace that allows you to do it all and still have ample time for additional therapies and exploration, or be more selective and just relax, you decide.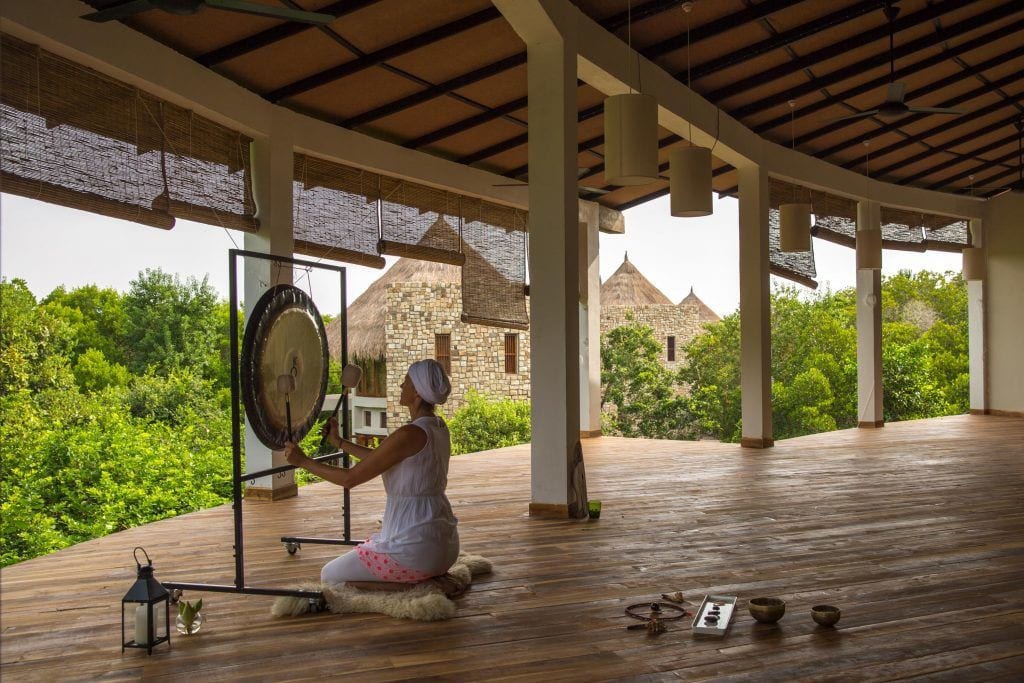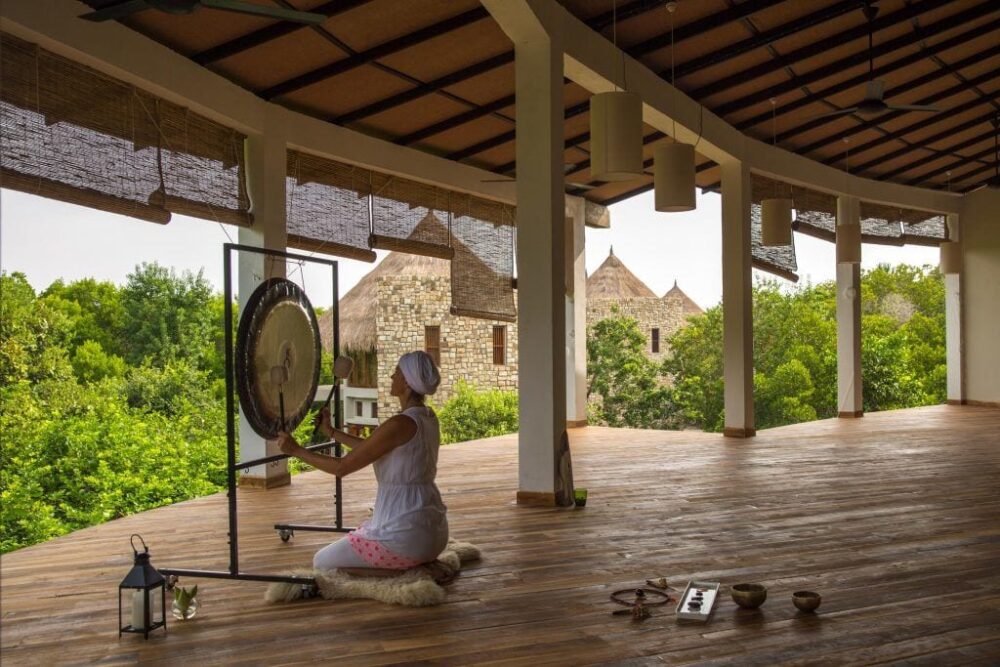 The Sen Wellness Sanctuary is a small, peaceful and modest retreat in a nature reserve set between a lagoon and the ocean in the south of Sri Lanka.
It is the perfect place to immerse yourself in natural beauty and relax and rejuvenate your body and mind. The Sanctuary offers Yoga and Ayurveda retreats all year round and hosts detox retreats and special Signature retreats a few times a year.
They teach Kundalini Yoga and other yoga styles in twice daily classes that mark sunrise and sunset. The gentle rhythm of the sanctuary and the pared back approach and architecture of the place allow for a genuine retreat.
The focus at Sen Wellness Retreat is on rest and connection with nature and oneself. The eclectic and fascinating selection of books available are perfect to fill your time between yoga, treatments and walks on the beach. You'll be encouraged to put away your devices as much as possible and allow for a digital detox too.
The team of world-class osteopaths and yoga teachers as well as local therapists, skilful chefs and knowledgeable Ayurvedic doctor's wellness philosophy is to support all aspects of our guests, reminding the physical/mental/emotional/spiritual body to live in harmony as a whole.
The Sanctuary programs are an integrative system of healing that blends advanced scientific principles of the west and ancient wisdom of the east. By treating each individual as a whole, the necessary changes can be made and long lasting results can be created.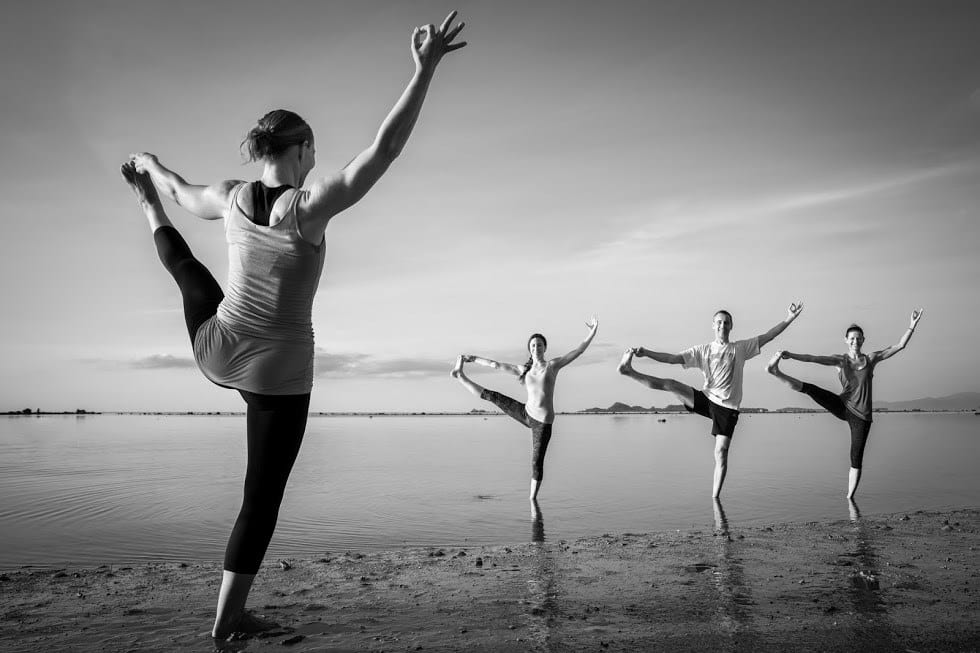 Add not just years to your life, but life to your years! This all-inclusive detox retreat program will help you to rediscover your vibrant health and well-being.
Where necessary, these programs can also help target areas of imbalance in your life. From their range of detox and cleansing programs, to more focused weight loss and de-stress programs, the specially designed blend of treatments, nutrition and support ensure you meet your health goals.
With years of experience in taking care of the body and mind and working with detox approaches, Samahita retreat offers both the environment and holistic program to give you the best value in a holistic detox experience.
From supplements, to targeted bodywork, to leading-edge infrared sauna technology, to colon hydrotherapy and regular meetings with our health coach, you will come to know a new dimension of wellness possible within.
You will also receive information and guidance about how to keep newfound habits alive and work the wisdom from this experience into your lifestyle.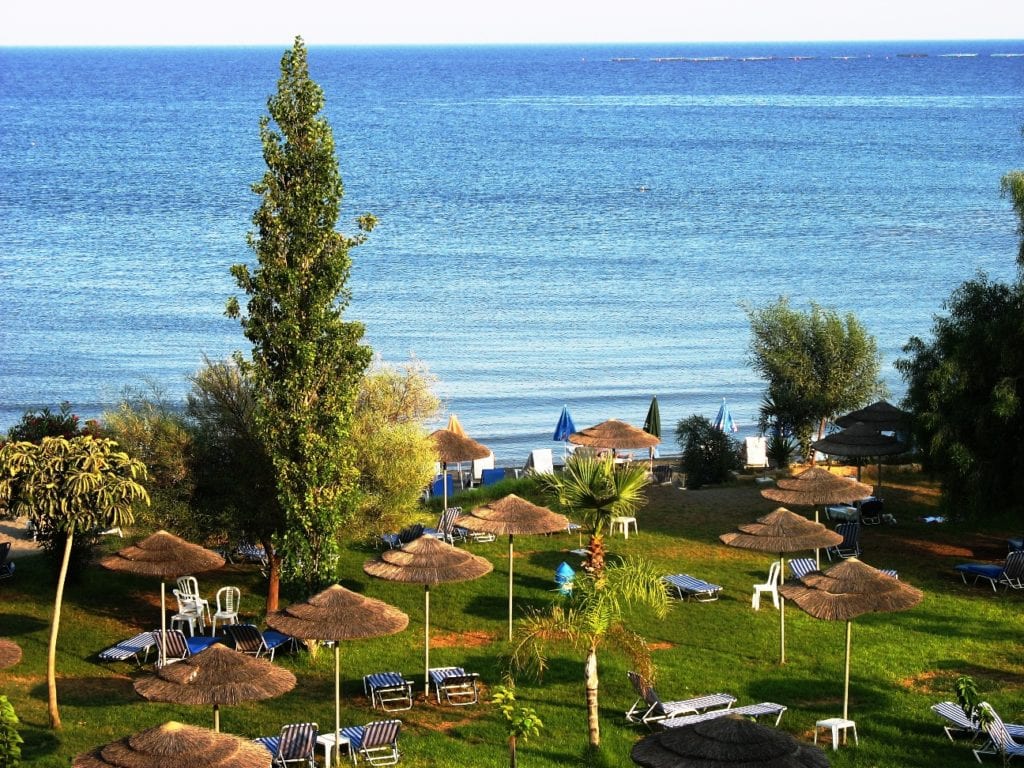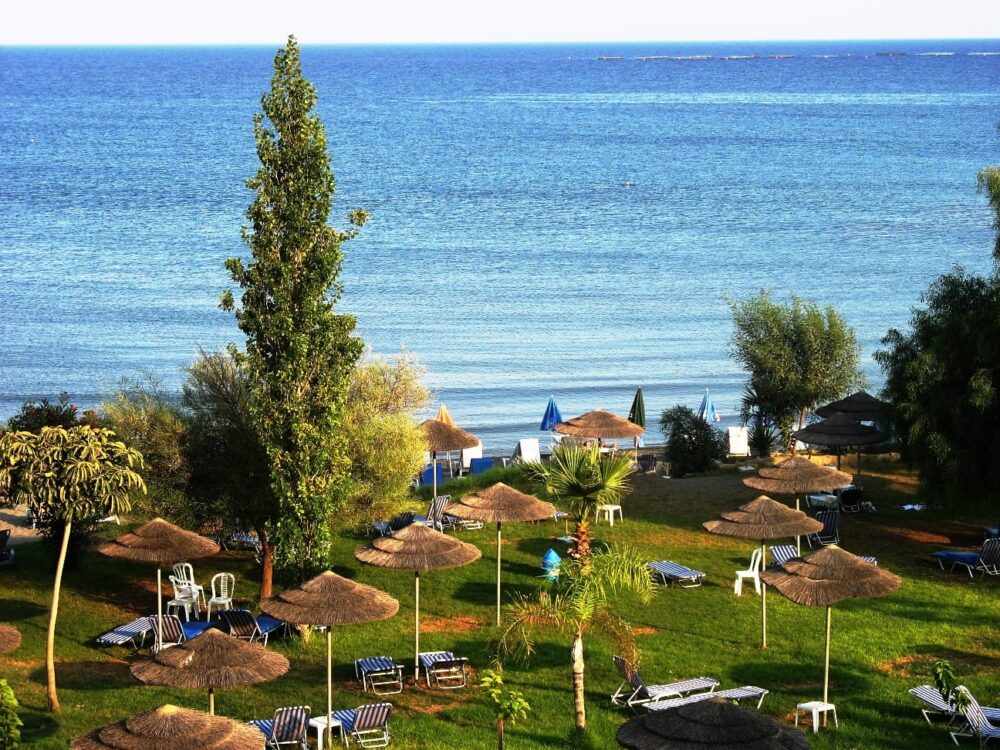 Want to prevent burnout, evade stress or master your fears? Would you like to regain your inner strength and balance? Then head to Cyprus for a winter wellbeing retreat.
Treat yourself to an uplifting holiday, experience traditional living in the countryside of a centuries old village, set far away from tourist areas amidst the vineyard and tempting orange and olive plantations.
Start your day with the sun salutations, slow down to strengthen your body and quieten your mind. Apart from the yoga sessions you can relax at the pool, venture on your own, take a walk through the village, a trip to the sea, hike or rent a bike. In addition you have the chance to let yourself be pampered at the spa or take pilates and relaxation classes.
Relax and unwind in the comfort of one of the tastefully restored traditional village houses far away from mass tourism. The houses and apartments are located in and around the village of Tochni.
You will participate in the authentic village life with mediterranean flair. What's more, Cypriots are famous for their hospitality and the catchphrase "kopiaste", meaning: come, join us! Leave feeling renewed with a greatly enhanced sense of wellbeing and positivity.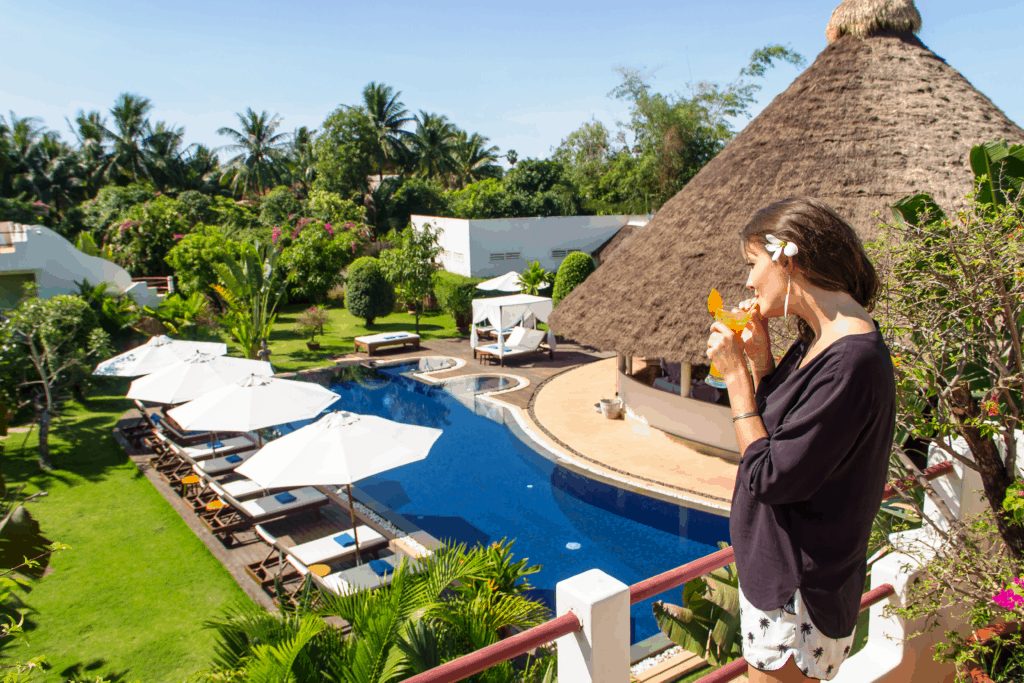 Navutu Dreams has a core team of seasoned wellness practitioners who have crafted programs designed to detox the body, the mind or both. Yoga classes are available three time a day, every day of the week.
Private bodywork, breath-work, yoga, meditation and Traditional Chinese medicine can also be arranged. Traditional Chinese Plus a menu of holistic treatments and alternative therapies is available including acupuncture, shiatsu, cupping and auriculotherapy, reiki, crystal healing, Tibetan Bowl Sound Bath and the resort's signature BreathLightBliss which is a combination of these.
Destination-inspired activities are offered such as forest bathing or the practice of ''Shinrin-yoku'' in a selected path at the Angkor Archaeological Park, and a sunrise meditation within the grounds of 9th century temple over looking the Tonle Sap Lake.
Pin this guide & share!

Having trouble choosing one of these wonderful winter wellbeing retreats? Contact us at retreats@soulseedmedia.com and we will help you decide!