Whether your concept of wellness involves a beachfront spa or a private chalet in the Alps, or you prefer the sunshine or the snow, cozy accommodation or a luxury resort with ocean views, Soul Seed Travel has chosen these incredible winter wellbeing retreats for you to escape to.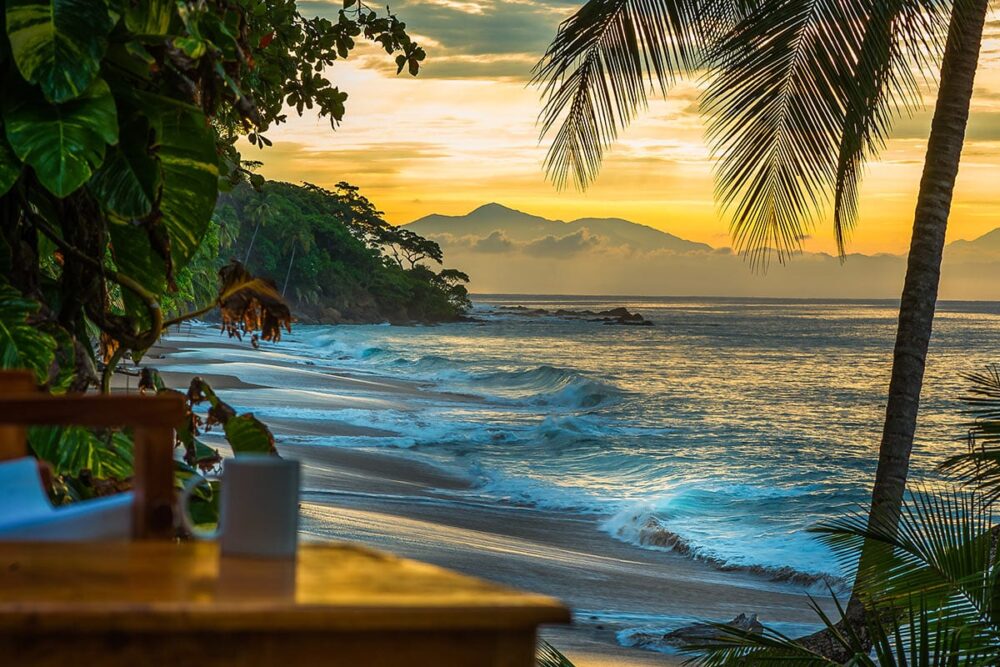 Here's our guide to Winter Wellbeing Escapes from November 2018 – March 2019.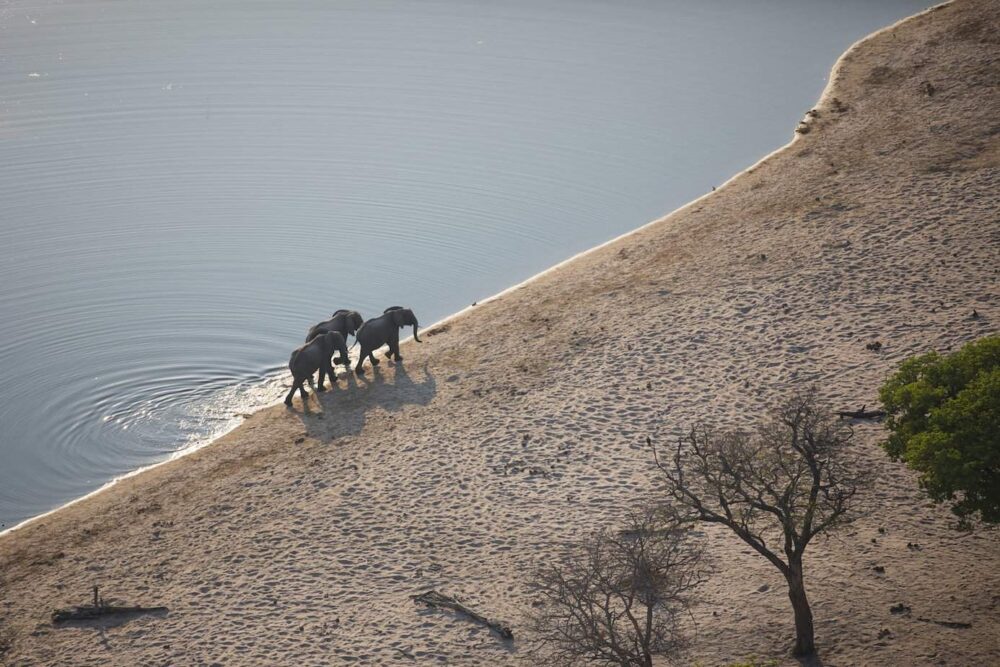 We invite you to come join us this December for our transformational yoga wildlife retreat offering you an incredible opportunity to connect deeply with the elements and energy of nature.
Working with the 5 elements of Earth, Water, Fire, Air and Ether we will explore the connection between the elements and our subtle energetic bodies. Gaining a deeper undestanding of how our energetic centres work and creating a Holistic self practice that can heal, restore and balance our energy.
The venue is the only lodge in the Bwabwata National Park, an area renowned for its large herds of elephant. The lodge will be used exclusively for the retreat guests.
On arrival at Kasane Airport you will be met by your yoga teacher/host and make your way to Nambwa Tented Lodge.
The drive to the lodge is somewhat of a game drive where you will see various animals and local villages. At the lodge you will be welcomed and briefed on your Yoga Safari Adventure.
Settle into your luxurious accommodation and relax before your first yoga session as the sun sets, in the floodplains in front of the lodge. DETAILS.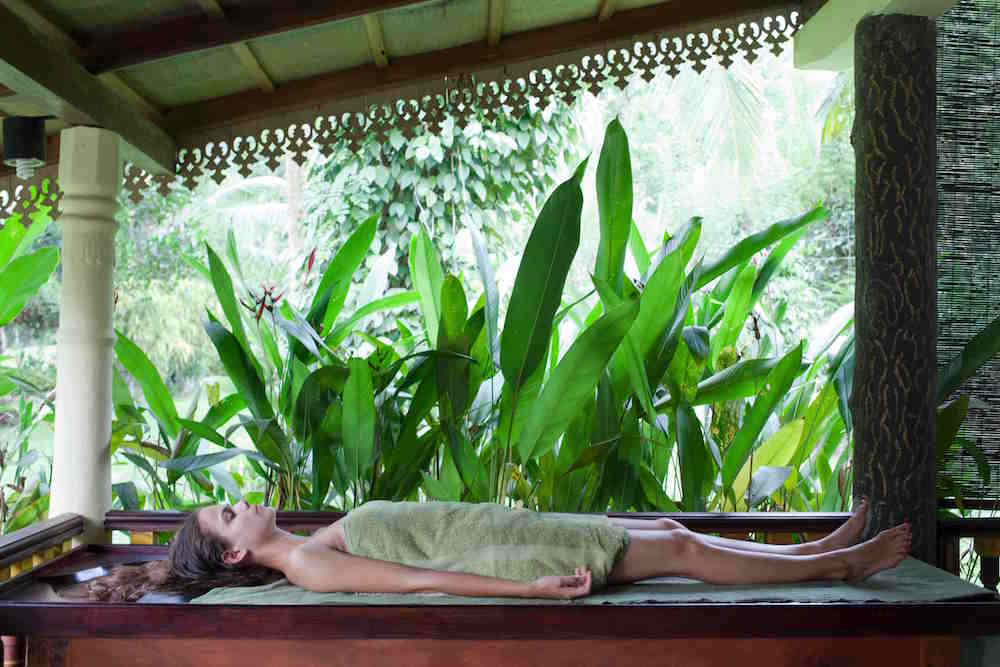 A Relaxing Mind Body Detox Retreat with Yoga, Meditation and Ayurveda. A few days in a magical countryside of Sri Lanka relaxing amongst nature and exploring your inner self whilst detoxing your body and mind. A chance to deepen and renew your yoga and meditation practice, whilst caring for your body and mind with loving care from our village team.
Set in a rural village, surrounded by lush green natural landscape, we are a community center where a village has come together to serve you and take you on an unimaginable journey. We have won many international awards including Best Spa Hotel, Sri Lanka 2015, 2016, 2017 by World Luxury Hotel Awards, Best Holistic Wellness Retreat 2017 by World Luxury Hotel Awards and Best Wellness Retreat in Sri Lanka by World Spa Awards – based on our hotel facilities, service, our social service concept.
Plantation Villa is a specialist Wellness Nature Retreat situated in a rural village in Sri Lanka, specializing in Ayurveda and Yoga. We are a community center established and run by this village community. The retreat funds and maintains the Metta Trust charity to do community development, wildlife conservation and forest preservation activities. We maintain the local temples, village schools and fund majority of the community activities in our village and surrounding villages.
Over 90% of our staff team are local villagers from underprivileged backgrounds who we have trained and offered employment along with mentoring to improve their lives and the lives of their children.We specialize in Ayurveda which is an ancient art of healing the body and mind through nutrition, relaxation, and herbal treatments. Our Ayurvedic doctors and senior therapists have over 15yrs of experience.
If you come on our package rate, you will consult our Ayurvedic doctor who will develop your treatment plan to focus on your wellness goals and to address any existing ailments you may be suffering from. You can join the yoga classes to help with your mind/body connection and general mindfulness. We aim to provide a mind/body wellness experience through Ayurveda, nutrition, and mindfulness in a relaxing environment. DETAILS.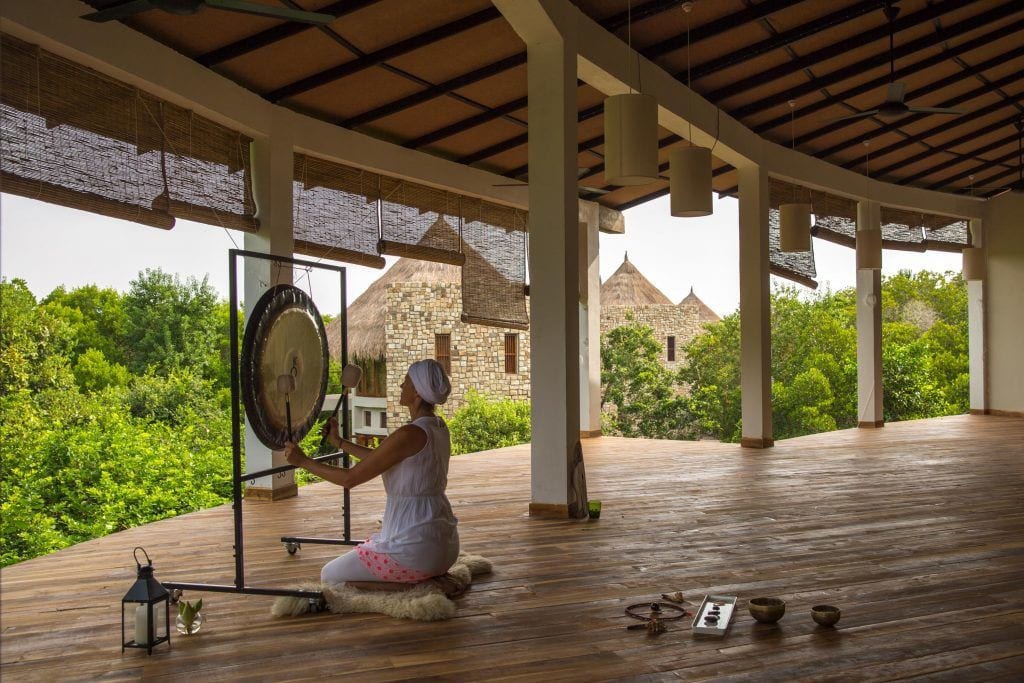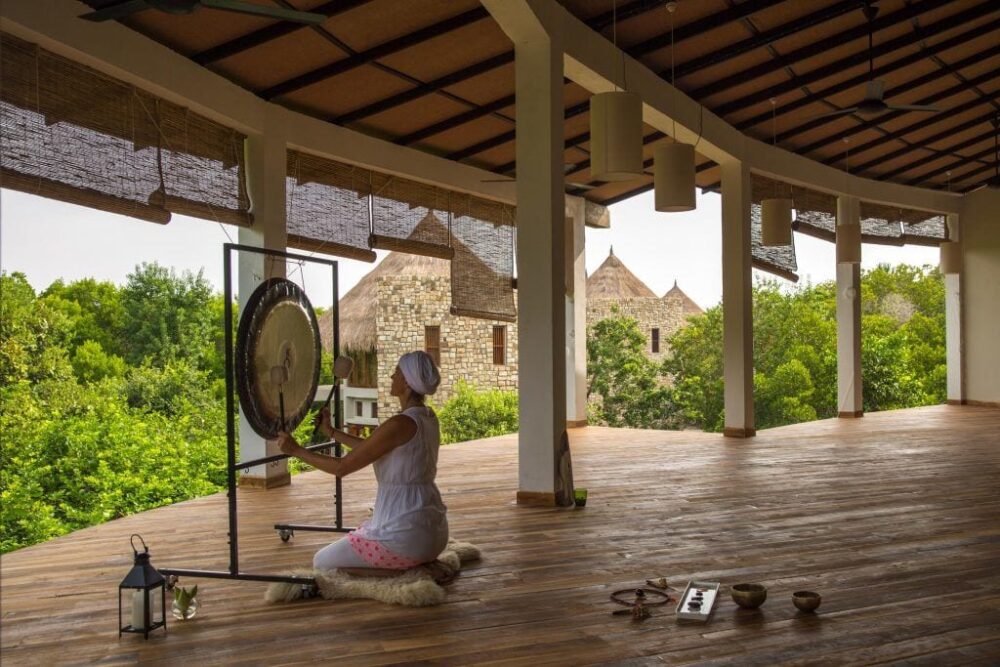 The Sen Wellness Sanctuary is a small, peaceful and modest retreat in a nature reserve set between a lagoon and the ocean in the south of Sri Lanka. It is the perfect place to immerse yourself in natural beauty and relax and rejuvenate your body and mind. The Sanctuary offers Yoga and Ayurveda retreats all year round and hosts detox retreats and special Signature retreats a few times a year. Founder Sam Kankanamge, is a world-renowned Osteopath who runs a clinic in London as well as hosting the signature retreats at the Sen Wellness Sanctuary himself.
We teach Kundalini Yoga and other yoga styles in twice daily classes that mark sunrise and sunset. The gentle rhythm of the sanctuary and the pared back approach and architecture of the place allow for a genuine retreat. The focus at Sen Wellness Retreat is on rest and connection with nature and oneself. The eclectic and fascinating selection of books available are perfect to fill your time between yoga, treatments and walks on the beach. You'll be encouraged to put away your devices as much as possible and allow for a digital detox too.
Our team of world-class osteopaths and yoga teachers as well as local therapists, skilful chefs and knowledgeable Ayurvedic doctor's wellness philosophy is to support all aspects of our guests, reminding the physical/mental/emotional/spiritual body to live in harmony as a whole.
The Sanctuary programs are an integrative system of healing that blends advanced scientific principles of the west and ancient wisdom of the east. By treating each individual as a whole, the necessary changes can be made and long lasting results can be created. DETAILS.
On our Healing Detox Retreat, we embrace holistic Balinese-inspired therapies administered by traditional Balinese healers using ancient wisdoms passed down through direct lineage.
Following the Balinese principal of Sekala-Niskala, which holds that we all live equally in two worlds; the seen or conscious world Sekala, and the unseen or psychic world Niskala, the Balinese healers engage the help of the divine source during each healing session.
A healing journey for detoxification and transformation. At Fivelements, Bali we recognise that optimal wellness comes from learning to love and respect the body, mind, and spirit, where health and well-being are a reflection of inner harmony.
This is our signature cleansing programme inspired by the ancient Balinese philosophy that promotes living with purity of thought, speech, and action. It encourages us to align our heartfelt goodwill and thinking with consistent speech and action.
The retreat includes traditional Balinese healing therapies aimed to detoxify and purify the physical body, sekala, and the non-physical mind and soul, niskala, unifying body and mind towards a natural harmonious state of being, and allowing an organic healing process to unfold. DETAILS.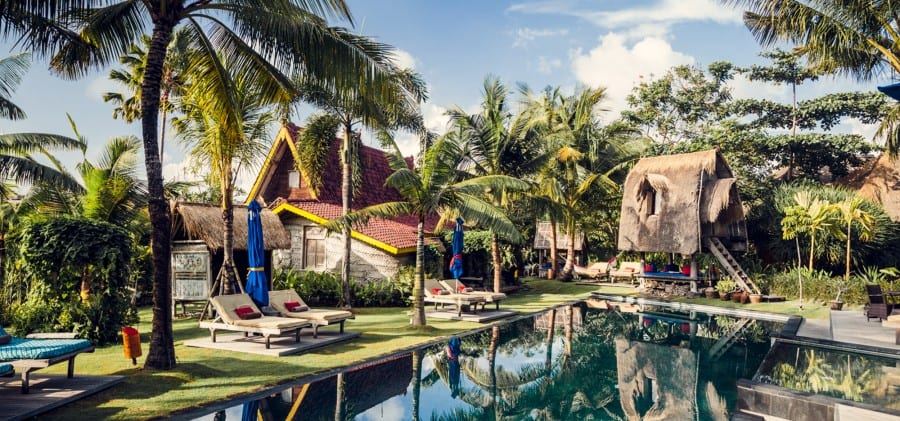 This pilates and yoga retreat at Desa Seni is one of our most popular, even amongst our teachers! Every two years we return to the island of gods for our Bali fix. For the fourth time, our beautiful teacher of teachers, Tash Barnard, will be leading us through her innovative and knowledgable Pilates classes and inspire you to do more than you thought you were capable of.
Tracy Sue de Plassis, classical Pilates and Iyengar Yoga teacher will join us and add that second layer of teaching with her patience, knowlegde and wisdom.
Exercise besides, of course there will be plenty of time to explore the natural and cultural wonders of Bali itself, be it the beaches, the temples, an evening walk through the rice fields or the creative bustle of Ubud's shop-lined alleys.
Surrounded by paddy fields and an organic garden, our home for the week will be the much sought after Desa Seni Village Resort in Changgu. Created by two Australian friends, the eco-resort is a labour of love and a hand-picked collection of beautiful antique wooden homes and traditional furnishings, representing different cultures and traditions of Indonesian lifestyle. DETAILS.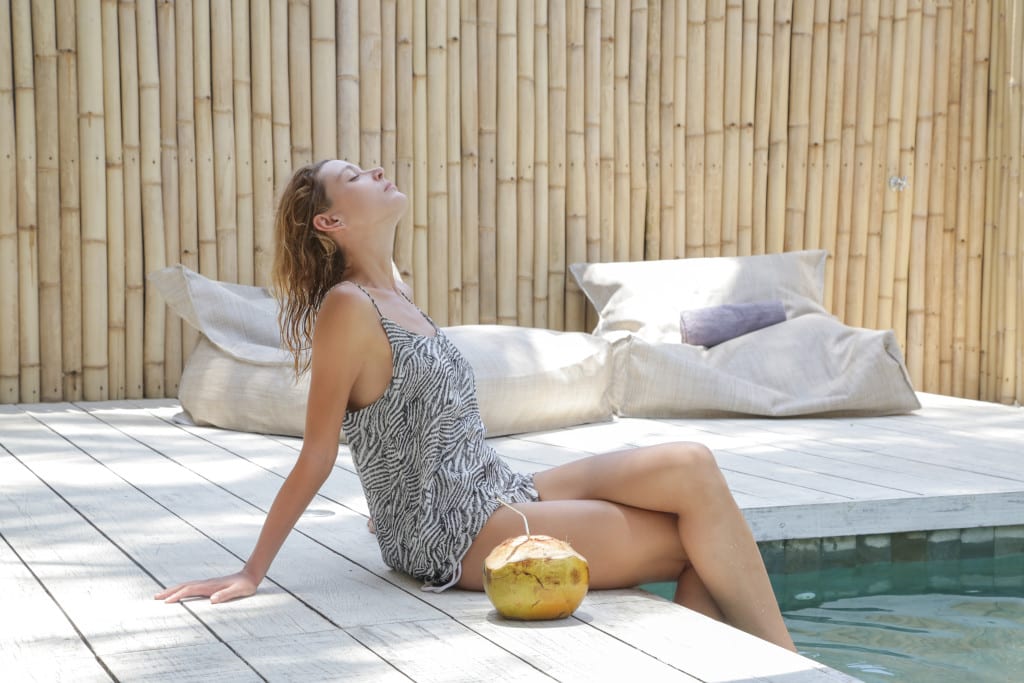 Zest for Life – a feeling of enjoyment and enthusiasm for life. This 14 day detox transformational retreat includes our specialised detox program, cultural and spiritual excursions, specialised private meditation instruction and infra red saunas. We are located near Ubud Bali Indonesia, a tropical paradise island steeped in Balinese Hindu traditions full of majestic pleasures.
You will experience a wonderful cleansing juice detox with our added elixirs and alkalizing powders, as well as visit the "real bali" on our tailor made special trips including a unique visit to a rural Balinese Priest in East Bali. By attending for a longer time, your body will receive a more thorough cleanse, and those stubborn kilograms will fall away. If you are already your ideal weight, but want to detox and cleanse you body, our program is suitable for you too.
Your body will be pampered with spa sessions, hot stone massages, an organic facial and body scrubs! For your mind and emotions we include specialized meditation and breathing sessions, as well as our special Change Your Mind, Change Your Life program, with our professional health practitioner and clinical hypnotherapist – a mix of life coaching, hypnotherapy and creative visualisation which you record to take away with you. DETAILS.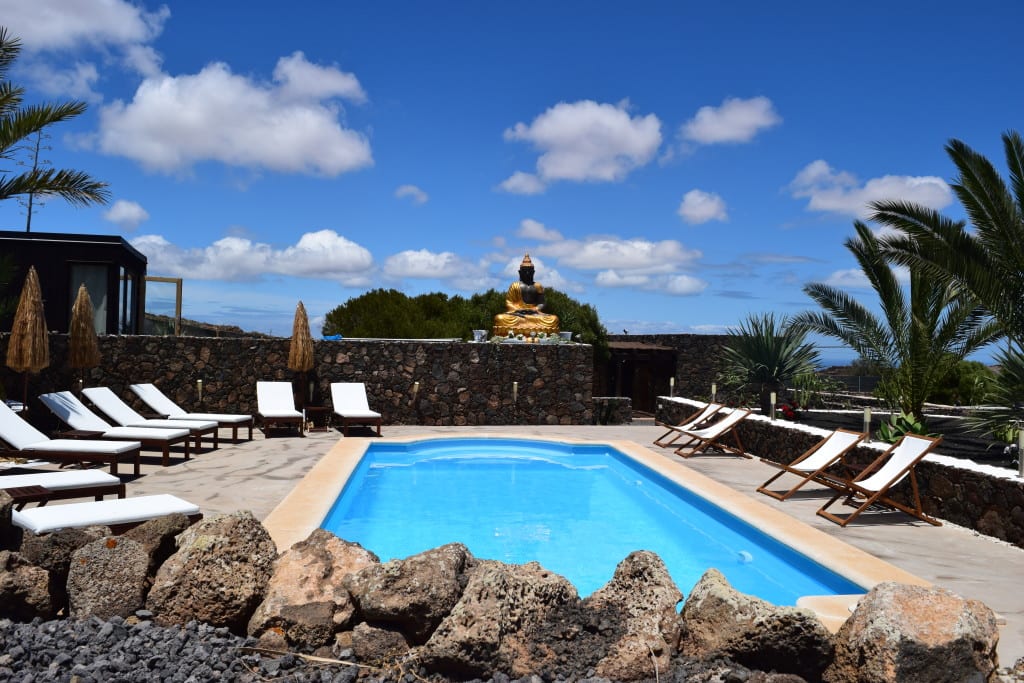 Join us year round at our Surya retreat, on the sun-blessed island of Fuerteventura, with epic sand dunes rolling down into the turquoise ocean, breathtaking white-sand beaches and dramatic volcanic sunsets. More than just a holiday, we are here to support you in your wellbeing journey, making you feel at ease from the moment you arrive.
Relax and revitalise at Surya, one of Europe's leading yoga and pilates retreats in the Canary Islands, Spain. Stretch and strengthen your body and mind and bring yourself back into balance with a unique blend of yoga, pilates and meditation. Enjoy mouthwatering vegetarian meals, holistic massages and stunning sunsets over the volcanoes.
Our seven night yoga and Pilates retreats running every week from Saturday to Saturday at Surya are designed to help reduce stress, improve fitness and vitality and most importantly take time for you. Perfect for all levels from beginner to advanced practitioners, we are here to support you and your goals every step of the way. DETAILS.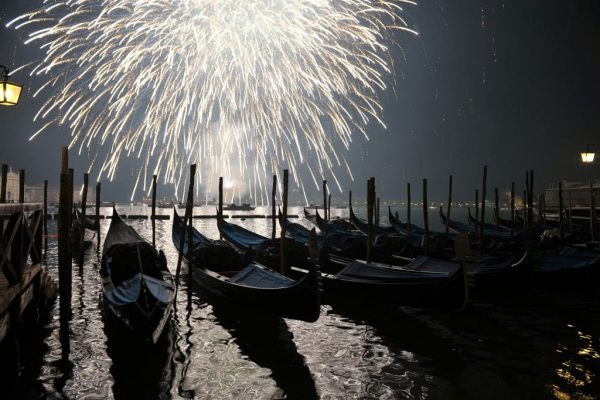 We're returning to our annual retreat in Venice, Italy – but this time to ring in the New Year! This enchanting city is the backdrop of a magical celebration – finding presence in each day and setting intentions for the year to come through daily yoga, creativity workshops, day trips, spas, and gourmet meals.
Come away with us for a week in the magical part of Italy known as Venezia! Venice is a place unlike any other in the world, and to see it is to transport yourself back to the days of Casanova, masked balls, and Carnevale. Oh, but there is so much more to Venice than what the usual tourist visit can offer. Our yoga retreat will allow for a deeper knowledge of Venice, its canals, and neighboring islands.
We're so excited to offer this retreat during a unique time to visit this amazing city – as it's out of the main tourist season so you can get a deeper view into the local life, as well as a chance to ring in the NEW YEAR in such a magical and inspiring place.
This is one of our continued collaborations with Julian Hyzler from EASEL&LENS to combine a look at creative focus with art projects in sketching and "ifonography" (smartphone photography) throughout the week.
Yoga and meditation classes will be held daily to prepare our bodies and minds to find the calm in the magic that is Venice – and then these art projects will help us find news ways of seeing – both yoga and art working together to find FOCUS in the many layers of history, water, and beauty of the Venetian landscape.
All levels are welcome, and participation is voluntary. Projects and classes will be offered as a completely exploratory, non-intimidating and personal experience. DETAILS.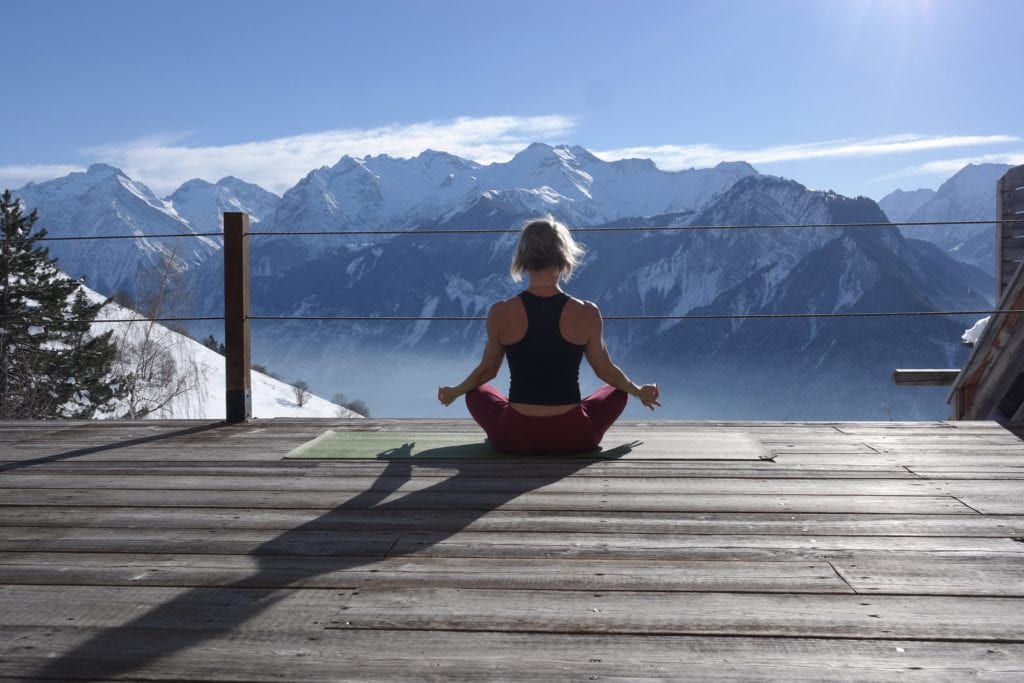 Do you dream of combining the passion of skiing and snowboarding with the restorative balm of yoga and meditation? Rockin' the slopes and carving some inspirational yoga into your holiday? Outside there is ice, snow, powder and breathtaking mountains. Inside the beautiful stone and wooden chalet there are log fires, bespoke rooms and congenial communal spaces lit by candles, warm smiles and tall tales of mountain adventures. Delicious vegetarian meals, home made breads, juices and house wines are served daily as the sun rises and sets over the mountains of the Oisans ranges.
This is an ancient village where time has been preserved in the twists of the timbers that support the tumbling tiles and wood piles high beside the cow shed door and yet, we can potter up the road and with one ski-lift are deposited into the heart of one of Europe's favourite ski areas, Alpe d'Huez.
Pumping pistes and the life affirming backdrop of the alpine scenery make this a retreat that offers both peace and passion for the ultimate ski-yoga getaway.
Our yoga space looks over the mountains, with eyes drawn towards the rising sun or moon, high above the valley floor. This environment is perfect to breathe deeply of life, to restore and revitalise as the practice soothes tired muscles, calms the mind and prepares the body lovingly for the skiing in your day ahead.
The company is warm, like minded and welcoming, with participants returning annually to experience the dream fusion of a holiday that facilitates skiing in one of the world's top resorts and the yoga instruction of a senior inspirational teacher. DETAILS.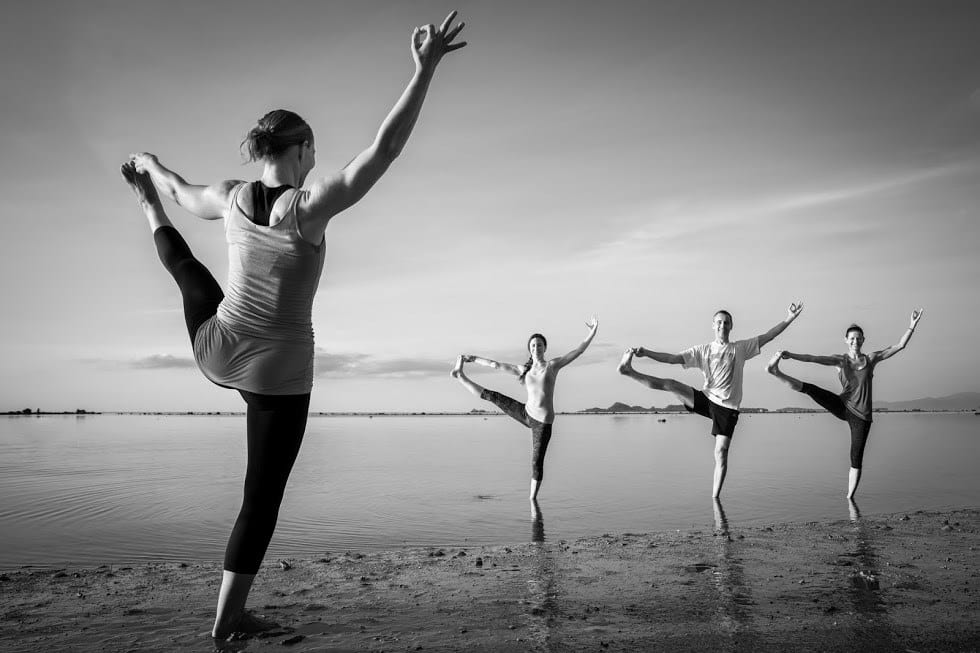 For the 15th year in a row, Samahita Retreat is hosting a Christmas and New Year's Retreat in Thailand. There are two back to back week-long programs, one from December 22 through December 29, and the other from December 29 through January 5.
Paul and the Samahita team will share in the task of teaching and guiding all guests across the range of yoga and meditation practices, core strength work and cycle classes.
Yoga and its techniques cover a number of practices that include sitting meditation forms, focused breath work that develops into a pranayama practice, and the physical yoga practice of asana. In addition, as in our YogaCoreCycle program, we incorporate core strength sessions and cycle work outs.
The aim is for you to experience and practice yoga across its spectrum, taking care of the mental and emotional side to the different aspects of the physical. Every morning involves sitting and breath work practices. This serves as a platform for all other activities.
The physical yoga asana practice will be offered on a number of levels that includes experienced self-practice, guided vinyasa classes, explorative asana classes, and restorative afternoon sessions.
Weaved into this schedule are different core classes in the morning and/or afternoon. We alternate the cycle classes between silent-sunrise classes to mid-afternoon fun-cycle classes.
As is the case at Samahita, you are free to attend all sessions or choose those that are working for you on a particular day. Our intention is for you to feel uplifted and clear in what to practice by the time you end the retreat.
The first week will place an emphasis on asana practice in the workshops, with more on the Philosophy by the second week, apt for an understanding to contemplate closing the old year and opening the new, with both weeks focused on the breath. Keeping things fluid Paul will still entertain questions on all subjects over the different weeks.
There will be a Christmas Eve celebration with special gourmet feast and performances and fundraiser for our local charities.
On New Year's Eve there will be a special ceremony to acknowledge 2018 and welcome in 2019 as well as a feast and performances.
The special ceremony will help you close and heal the past year, setting the energy and intention for the year coming with an impetus to follow through on it.
The rest of your time will be a nice break from all the crazy holiday happenings and commercial onslaught. Come and really enjoy a genuine holiday break from the 'holidays'. DETAILS.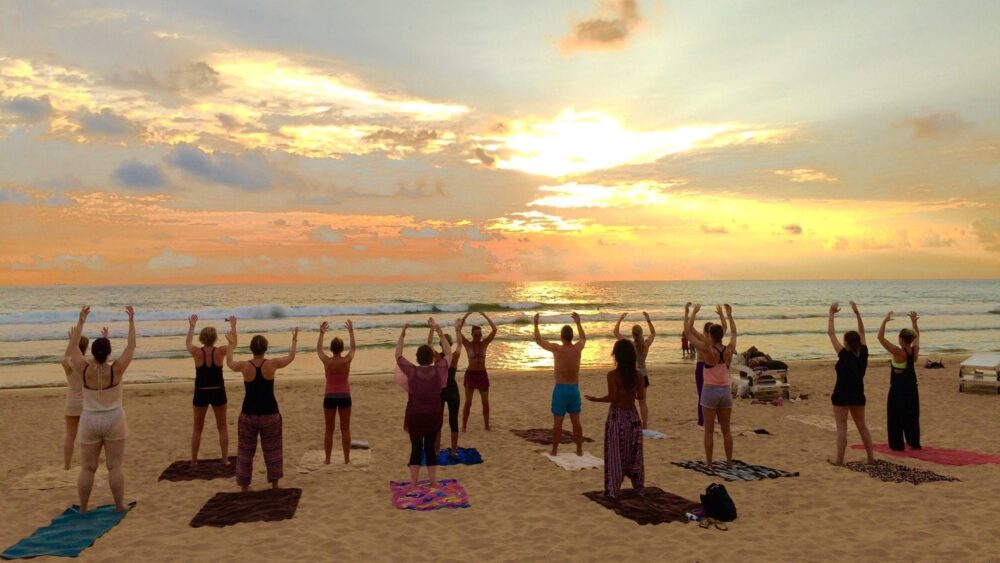 Escape the cold and damp days of winter by joining us on our sunshine, surf, beach yoga holiday in Sri Lanka.
We have been going to Sri Lanka in search of the best sunshine, surf, beach and yoga holiday package for you since 2013. We have explored the whole island and the surrounding area of our yoga holiday location, to make sure we offer you the best balance of yoga, relaxation, adventure, culture and time out just for you.
In Northern hemisphere winters, all you want and need is a beach, an ocean, delicious food, yoga to unwind and great company. We have moved location for 2019 to provide you with just that.
Heading down south, we are right on the beach in our new luxurious accommodation, with beautifully simple and chic rooms Sri Lankan boutique with a private pool and the beach right next door. After morning yoga and a wholesome and healthy breakfast you can surf, dive or relax with the friendly locals on the beach; explore the markets and Buddhist temples. The surf beach is just around the bay, all you need is right where you are. DETAILS.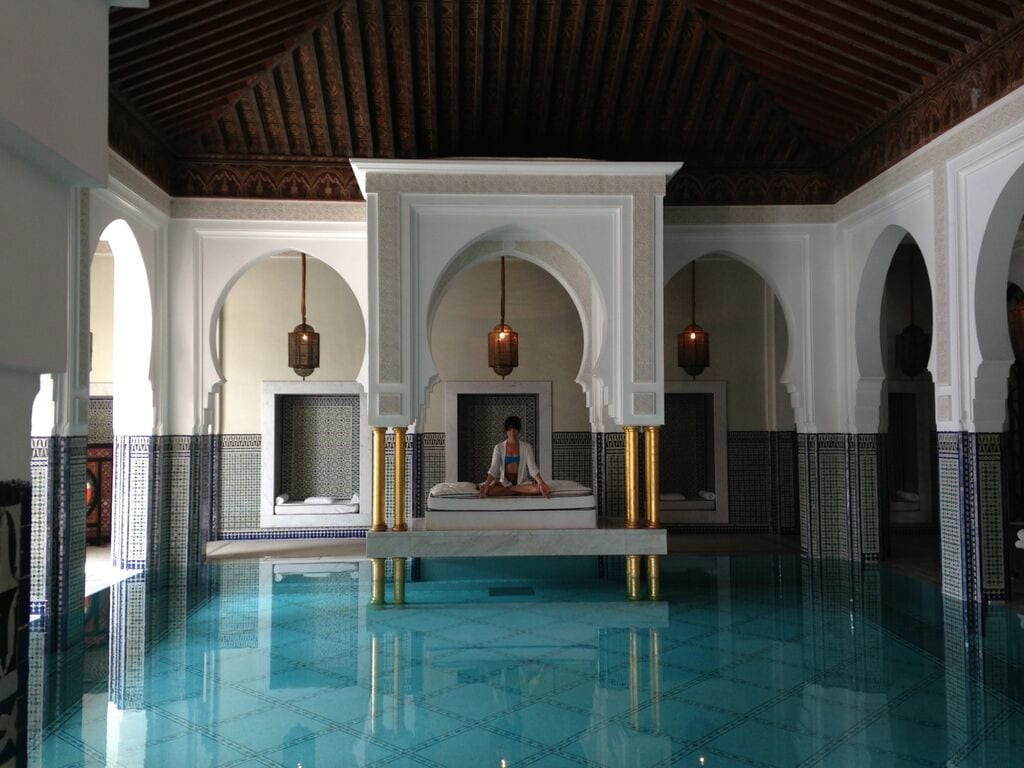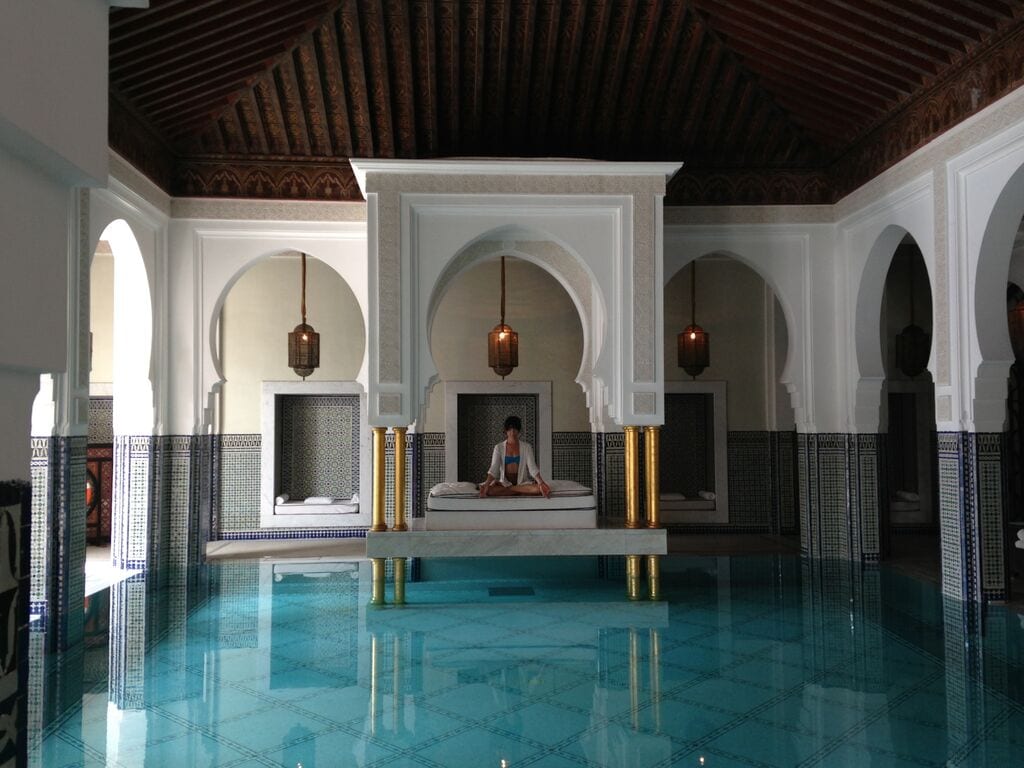 We are so excited about this special collaboration and enhancement to our Marrakech retreat. Featuring Julian Hyzler from EASEL&LENS to combine a look at creative focus with travel-journal creation classes throughout the week.
This fantastic yoga retreat will take place at the fabulous Peacock Pavilions boutique hotel, this stylish and eco-friendly abode has been featured in worldwide publications, including National Geographic Traveler.
Yoga and meditation classes will be held daily to prepare our bodies and minds to find the 'calm in the chaos' of the sensory-overload that is Morocco – and then these art projects will help us find news ways of seeing – both yoga and art working together to find FOCUS in the many layers of smells, sites, and sounds that abound in exotic Marrakech.
All levels are welcome, and participation is voluntary. Projects and classes will be offered as a completely exploratory, unintimidating and personal experience. DETAILS.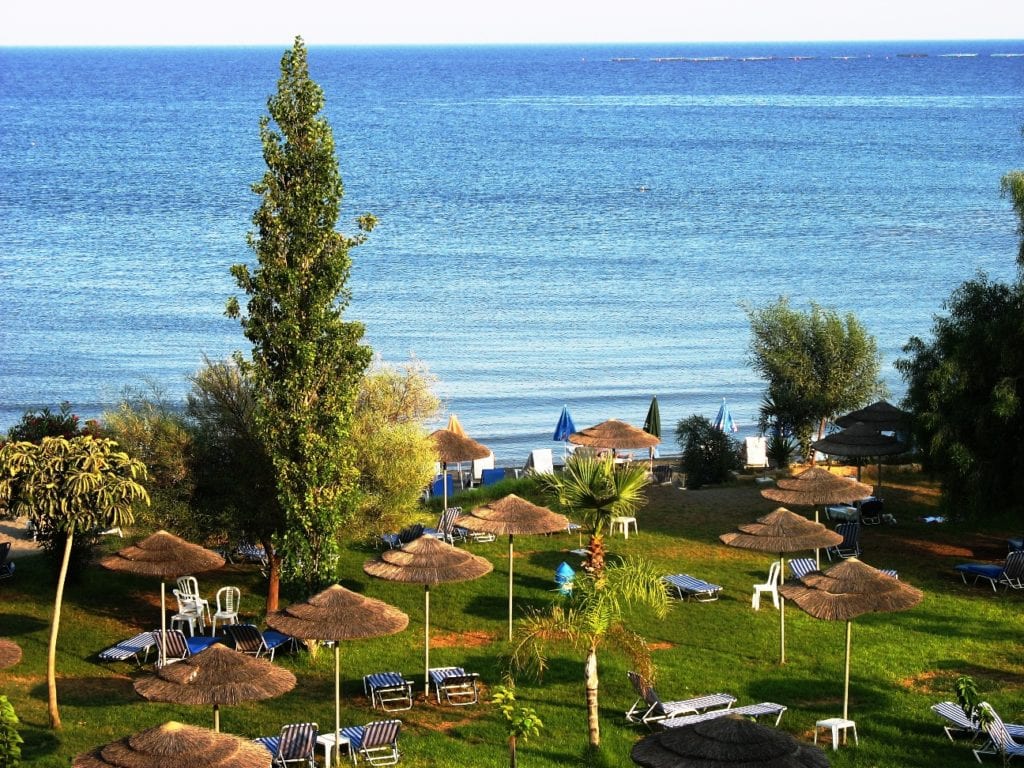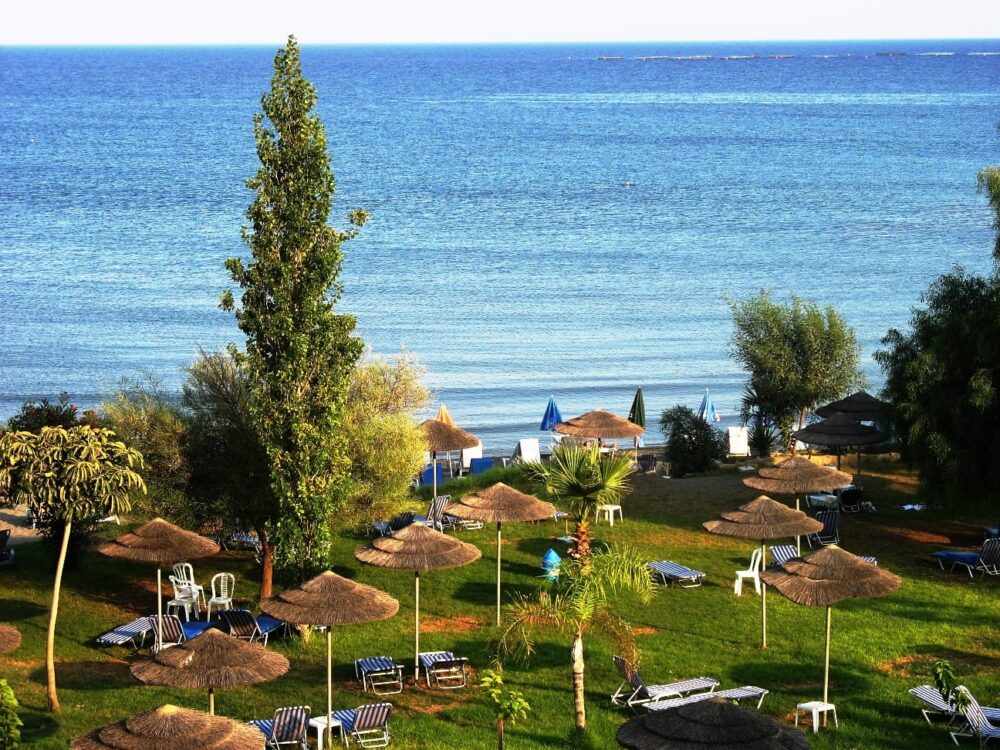 Want to prevent burnout, evade stress or master your fears? Would you like to regain your inner strength and balance? Then join us for our sun kissed yoga holidays in Cyprus. Immersed in nature, Cyprus Villages is the ideal environment to decelerate and get to know yourself.
Treat yourself to an uplifting holiday, experience traditional living in the countryside of a centuries old village, set far away from tourist areas amidst the vineyard and tempting orange and olive plantations. Step into the heart of Cyprus, for years now, the family run company offers yoga holidays in Tochni, be it for individuals or small groups.
Start your day with the sun salutations, slow down to strengthen your body and quieten your mind. Our yoga teacher will guide you into gently executed body postures, followed by an awareness phase to further a better body knowledge, more strength and flexibility. The deep relaxation at the end of each class has a calming, balancing effect that counters the consequences of stress. The content and the teaching methods are adapted to each persons current condition, needs and interests. So the retreat are both accessible and challenging to all levels. The teaching style is undogmatic and free from constraints.
Apart from the yoga sessions you can relax at the pool, venture on your own, take a walk through the village, a trip to the sea, hike or rent a bike. In addition you have the chance to let yourself be pampered at our spa or take pilates and relaxation classes.
Nothing compares to a holiday in traditional village atmosphere, tucked in the gentle hills of Cyprus. Cyprus Villages is the perfect opportunity to live in a traditional stone house, stroll along the narrow streets around the village square and enjoy a coffee in an authentic coffee shop.
You will participate in the authentic village life with mediterranean flair. What's more, Cypriots are famous for their hospitality and the catchphrase "kopiaste", meaning: come, join us! DETAILS.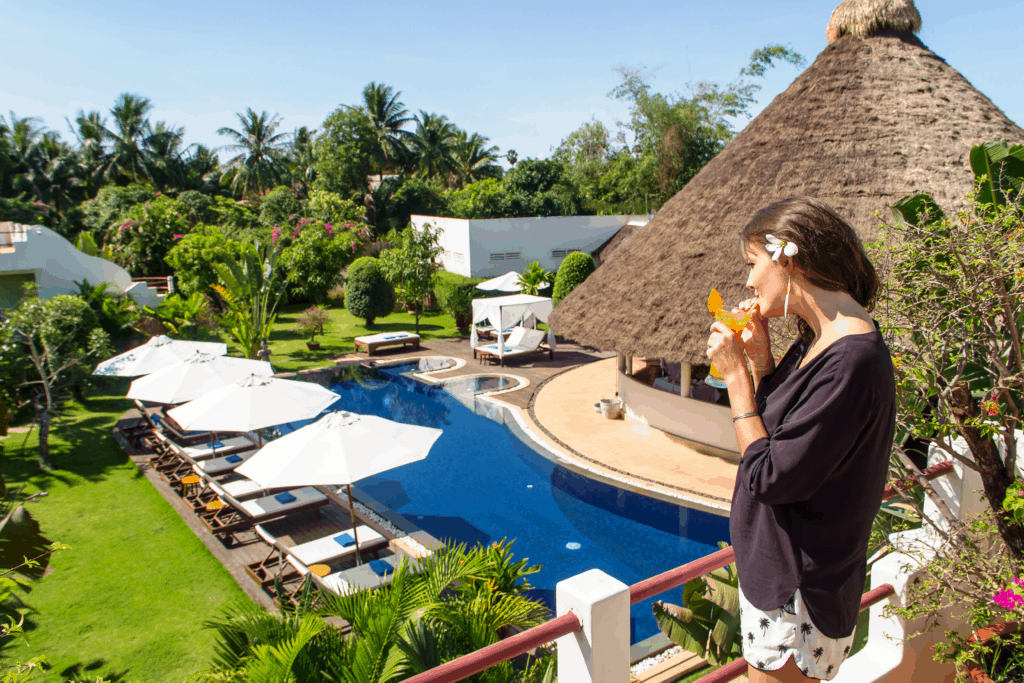 With 28 rooms and suites housed in low slung chalet on a hectare and half of gardens speckled with 3 swimming pools, it is the only upscale resort and wellness retreat in Angkor. This is where detoxing or a mini-break can easily be a part of a relaxing holiday highlighted with a visit to Angkor Wat which is a mere 30 minutes driving distance from the resort.
Navutu Dreams has a core team of seasoned wellness practitioners who have crafted programs designed to detox the body, the mind or both. Yoga classes are available three time a day, each day of the week.
Private bodyworks, breath-work, yoga, meditation or even partner yoga sessions can easily be arranged. Traditional Chinese medicine is also available at the resort. Within its menu are services for acupuncture, shiatsu, cupping and auriculotherapy. Alternative healing is also readily on-hand.
Reiki, Crystal Healing, Tibetan Bowl Sound Bath and the resort's signature BreathLightBliss which is a combination of these plus breath-work.
Destination-inspired activities also include forest bathing or the practice of ''Shinrin-yoku'' in a selected path at the Angkor Archaeological Park and sunrise meditation within the grounds of 9th century temple on a hill over-looking the Tonle Sap Lake. DETAILS.
Want to escape the mayhem at Christmas and New Year? Book a healthy holiday and keep calm. Or start the New Year your best self with a January yoga retreat.
Having trouble choosing one of these wonderful yoga and wellness retreats? Contact us at retreats@soulseedmedia.com and we will help you decide!