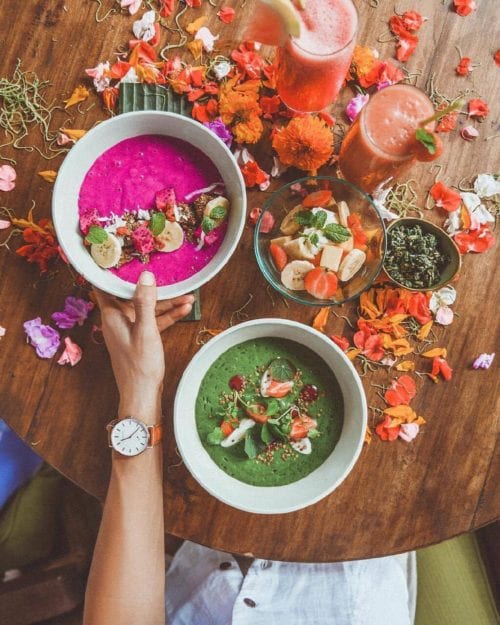 Combat the end of the summer and boost your energy levels with a detox retreat. These cleansing retreats are full of healthy, clean and nourishing foods that will reboot your digestion and natural detoxification processes, reducing inflammation, and shedding a few pounds without going hungry!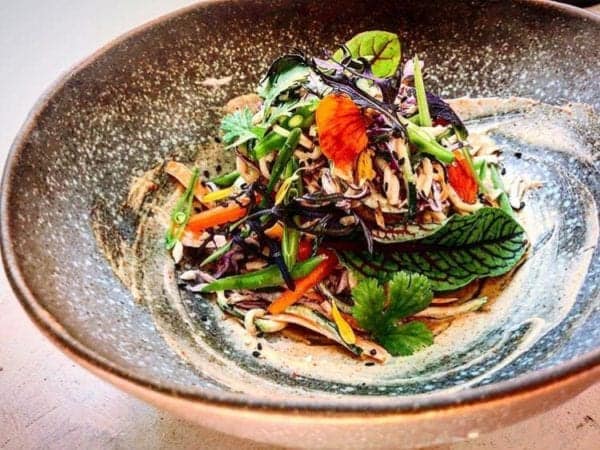 Join a well-known raw food chef on this Algarve raw food detox and fitness retreat in Portugal.
This is an incredible beach-side experience that will quite literally take your breath away. Set in the beachy hills of Portugal's gorgeous Vale do Lobo with its green and lush landscapes.
With an experienced team of experts and therapists, you will be guided through a full raw food detox.
This is the perfect chance for you to relax into nature, unplug from the world, restore and reset.
Feeling fit and bendy is no entry qualification here. In fact we encourage those with a range of fitness levels.
We encourage inclusivity and our training style means that we ALL finish the program together.
Run on the beach. Rest by the pool. Dine in style. Discover clean eating and learn how to prepare some of the finest raw foods dishes available.
Picture yourself training with the best and returning home full of raw vitality, glowing, lighter, brighter and fitter than you have felt and looked in years.
Picture yourself exploring raw foods while staying in a wonderful villa in the sunshine of Portugal, safe in the knowledge that your fitness is in the hands of experts as they challenge you to move towards your own personal goals. Details.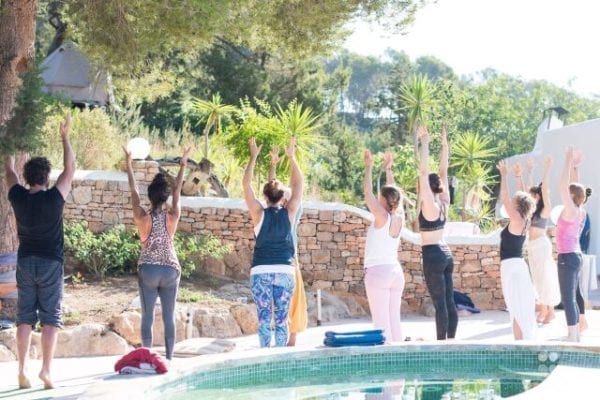 The House of Om's Yoga and Detox retreat offers you a holistic package that will benefit your mental, physical, and emotional health with immediate effect.
This experience includes a host of beneficial activities including yoga, fresh juicing and detoxifying light meals, put together by a registered Harley street nutritional therapist.
This retreat accommodates all levels and abilities, and you will be given tools to assist you on your journey to make lifestyle changes that can be applied, once you get home.
The meals and juices are designed by a Harley Street Naturopathic nutritional therapist, and the hatha yoga will stay very true to India roots. Details.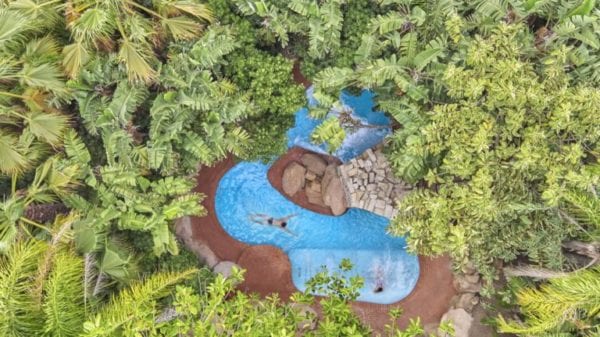 Choose between 3 – 6 night wellness, detox and spa packages at this resort set in 120 acres of beautiful gardens on the white sandy shores of the Mediterranean and sheltered by the mountains.
Offering tailor made wellness programmes plus a daily activity programme: Anti-Ageing, Thalasso Detox, Stay Healthy and Weight-loss.
Especially for people who want to detox their body to rebalance the body and mind in the best way possible.
A daily dip in the six thalassotherapy pools purifies and lightens the body, freeing it from toxins, water retention and stress that makes muscles – and thoughts – less flexible.
Complementing the effectiveness of the thalassotherapy course is a series of detox treatments and massages, also performed in water with a high saline density.
The yoga sessions and the advice of a nutritionist instill the peace of mind and awareness necessary to keep up the results achieved.
Each guest on a wellness package gets a personalised wellness nutritional programme. A food programme will be created after a visit to Dr Cerina and post health analysis.
Nutritionist Elisabetta Orsi specialises in Nutraceutics – food that makes one feel good, keeps one healthy and improve performance.
The hotel has its own gardens growing figs, lemons, aubergines, tomatoes and much more. Details.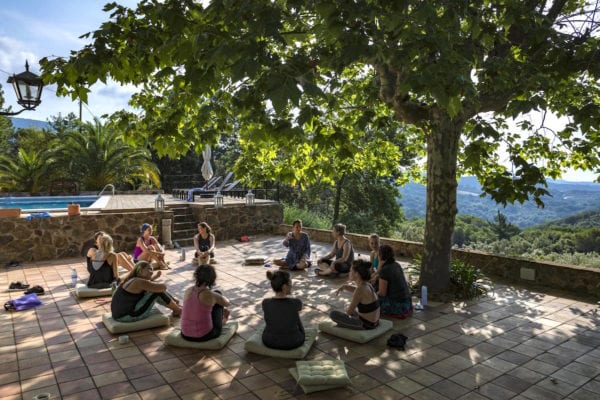 Escape away for a few days of relaxation, detox and the ultimate of serenity at a boutique-style retreat in a beautiful Natural Park on the Costa Brava, Spain.
Enjoy stunning views of the ocean and mountains in a beautiful 15th century Catalan 'Masia', once an old vineyard, just inland from Sant Pol de Mar, less than an hour north of Barcelona.
After a long hot summer of indulgence, holidays and boozy BBQ's, it's time to get back on track with healthy habits.
Escaping the dirtiness and craziness of the city, and feeling totally at peace in your beautiful natural surroundings.
Relax by the pool, explore the local nature hikes or chill out reading a book, soaking up the warm Autumn Spanish sun.
Enjoy a stress-free time, being totally taken care of, with no worries, nowhere to be and nothing to plan.
Revitalise your body with daily vinyasa flow and restorative yoga, Pranayama, meditation and mindfulness practices.
Healthy, nourishing and gourmet vegan meals will be prepared with love by Lucy Cheyney of The Wild Beets. Details.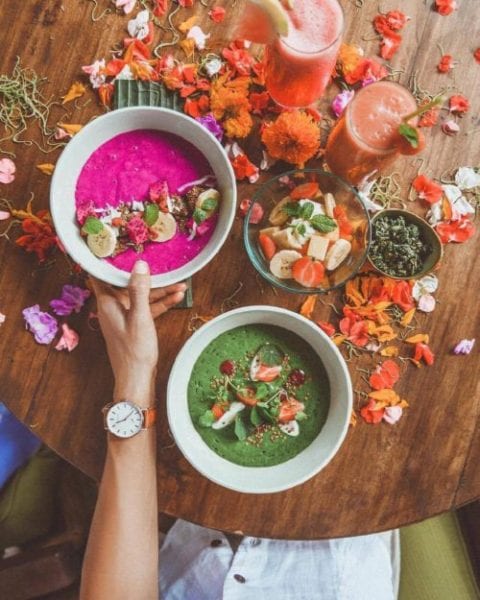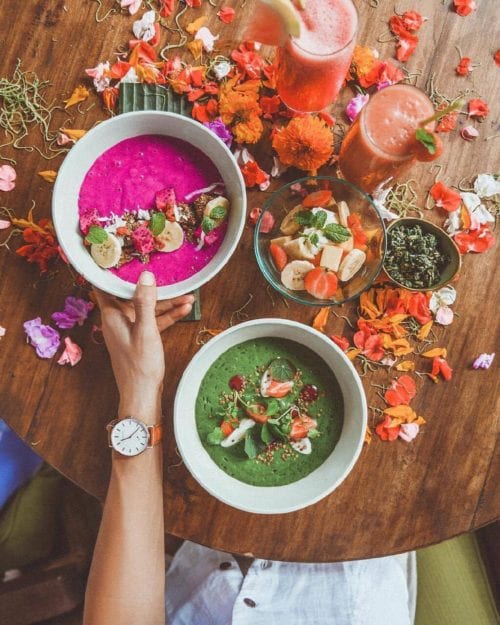 On our Healing Detox Retreat, we embrace holistic Balinese-inspired therapies administered by traditional Balinese healers using ancient wisdoms passed down through direct lineage.
Following the Balinese principal of Sekala-Niskala, which holds that we all live equally in two worlds; the seen or conscious world Sekala, and the unseen or psychic world Niskala, the Balinese healers engage the help of the divine source during each healing session.
A healing journey for detoxification and transformation.
Optimal wellness comes from learning to love and respect the body, mind, and spirit, where health and wellbeing are a reflection of inner harmony.
This is our signature cleansing programme inspired by the ancient Balinese philosophy that promotes living with purity of thought, speech, and action.
It encourages us to align our heartfelt goodwill and thinking with consistent speech and action.
With your needs in mind, we collaborate with you to nurture a new healing path, combining: Balinese Healing Rituals for purification, balance and regeneration.
Living Foods for detoxification, nutrition and vitality and Sacred Arts for inner strength, integrity and dedication. Details.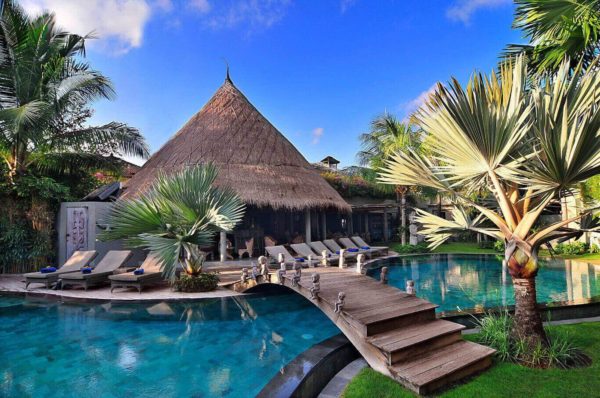 This 7 day detox and cleanse retreat will take place at Blue Karma Seminyak resort on the beautiful island of Bali.
Indulge yourself a week in the magical island of the Gods, Bali with comprehensive wellness treatment and care from the best.
This retreat can help you lose weight, reduce stress, clear up the skin and digestive problems, and significantly boost energy levels.
Let go of years of accumulated stress and negative mental patterns and give your body and soul a new energy and vitality.
Blue Karma Seminyak is a beach resort area in the heart of Seminyak, within walking distance to shops, restaurants, and to the beach. Details.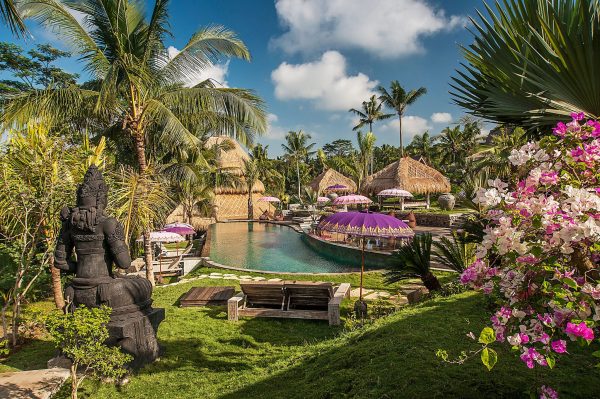 Escape to the magical island of the Gods, Bali for a 7 day detox retreat at Blue Karma Ubud.
This detox retreat can help you lose weight, reduce stress, experience glowing skin, eliminate digestive issues, and boost energy levels.
Release stress and negative mental patterns, and give your body and soul a new energy and vitality.
Between heaven and earth, 3.5 km from Ubud, in the middle of rice paddies, you'll discover Blue Karma.
Traditional Balinese massage and a range of other treatments are available and offer the perfect opportunity to enhance your stay in Bali. Details.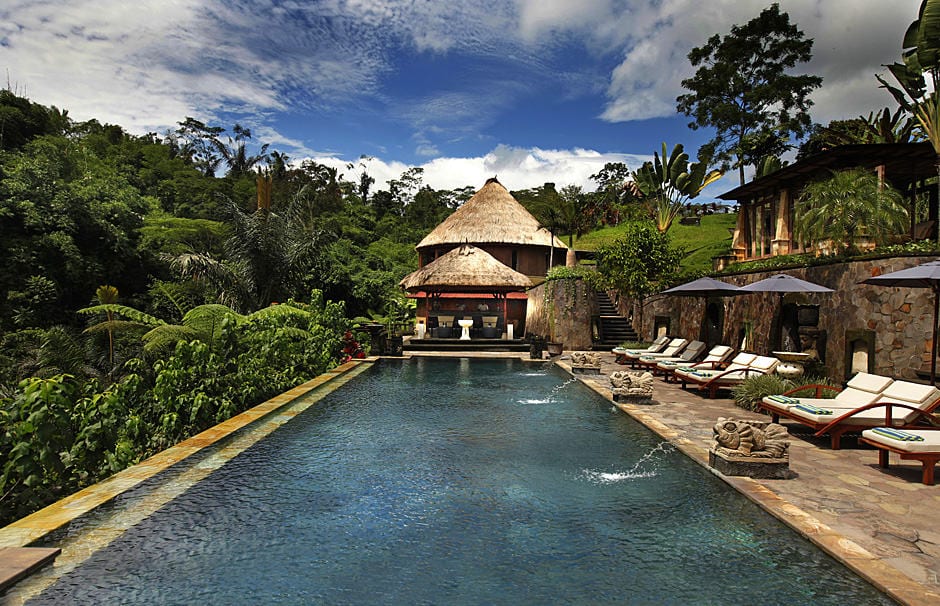 Bagus Jati retreat is set in 5 hectares of hillside gardens among lush tropical forests in the mountains of Ubud.
It offers stunning views of one of Bali's most breathtaking valleys. It is an architecturally unique retreat dedicated to one thing – your wellbeing.
The natural health and wellbeing programs are tailored to focus on replenishing your body, mind and spirit.
Escape the daily stress of life and learn to live well.  Detox retreats are available for 5, 7 or 10 days. Details.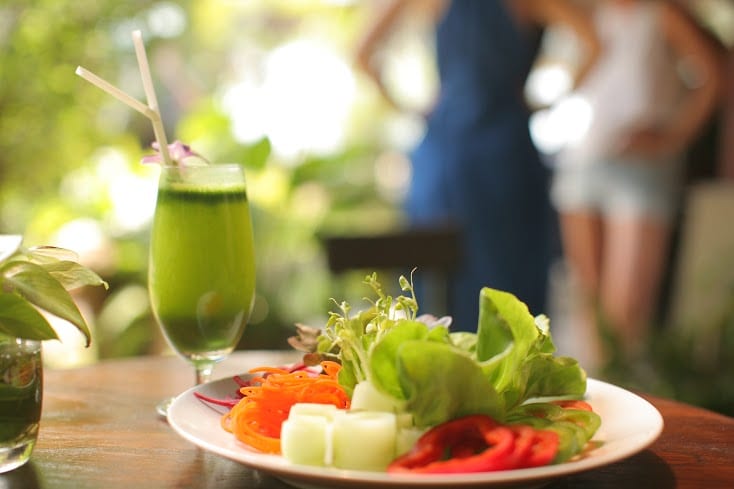 Add not just years to your life, but life to your years! Our all-inclusive detox retreat programs help you to rediscover your vibrant health and wellbeing.
Where necessary, these programs can also help target areas of imbalance in your life.
Our specially designed blend of treatments, nutrition and support ensure you meet your health goals.
Samahita offers both the environment and holistic program to give you the best value in a holistic detox experience.
From supplements, to targeted bodywork and regular meetings with our health coach, you will come to know a new dimension of wellness possible within.
We personalize your detox retreat program taking your needs, goals and preferences into account and balancing them with our professional expertise. Details.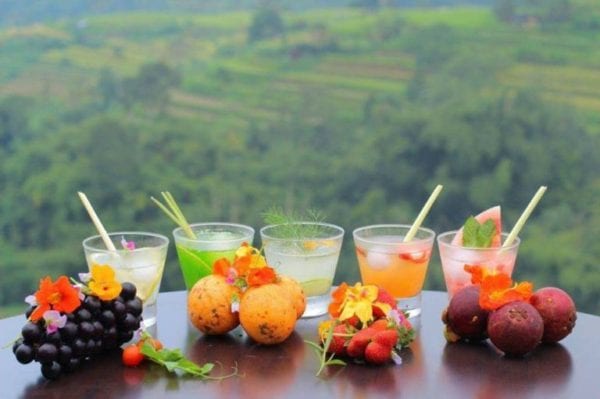 In this 14 day detox you will experience a wonderful cleansing juice detox with our added elixers and alkalizing powders.
Experience the "real bail" on our tailor made trips including a unique visit to a Balinese Priest in East Bali.
By attending for a longer time, your body will receive a more thorough cleanse, and lose stubborn kilos.
This is also suitable for those who don't want to lose weight, but want to detox and cleanse the body.
Get pampered at our spa with hot stone massages, organic facial, and body scrubs!
For your mind and emotions, we include specialised meditation and breathing sessions, as well as a hypnotherapy program.
Bring back your Zest for Life and return home feeling renewed, full of enjoyment and enthusiasm for life. Details.
Having trouble choosing? Email us at retreats@soulseedmedia.com and we will help you find and book your perfect yoga travel retreat.