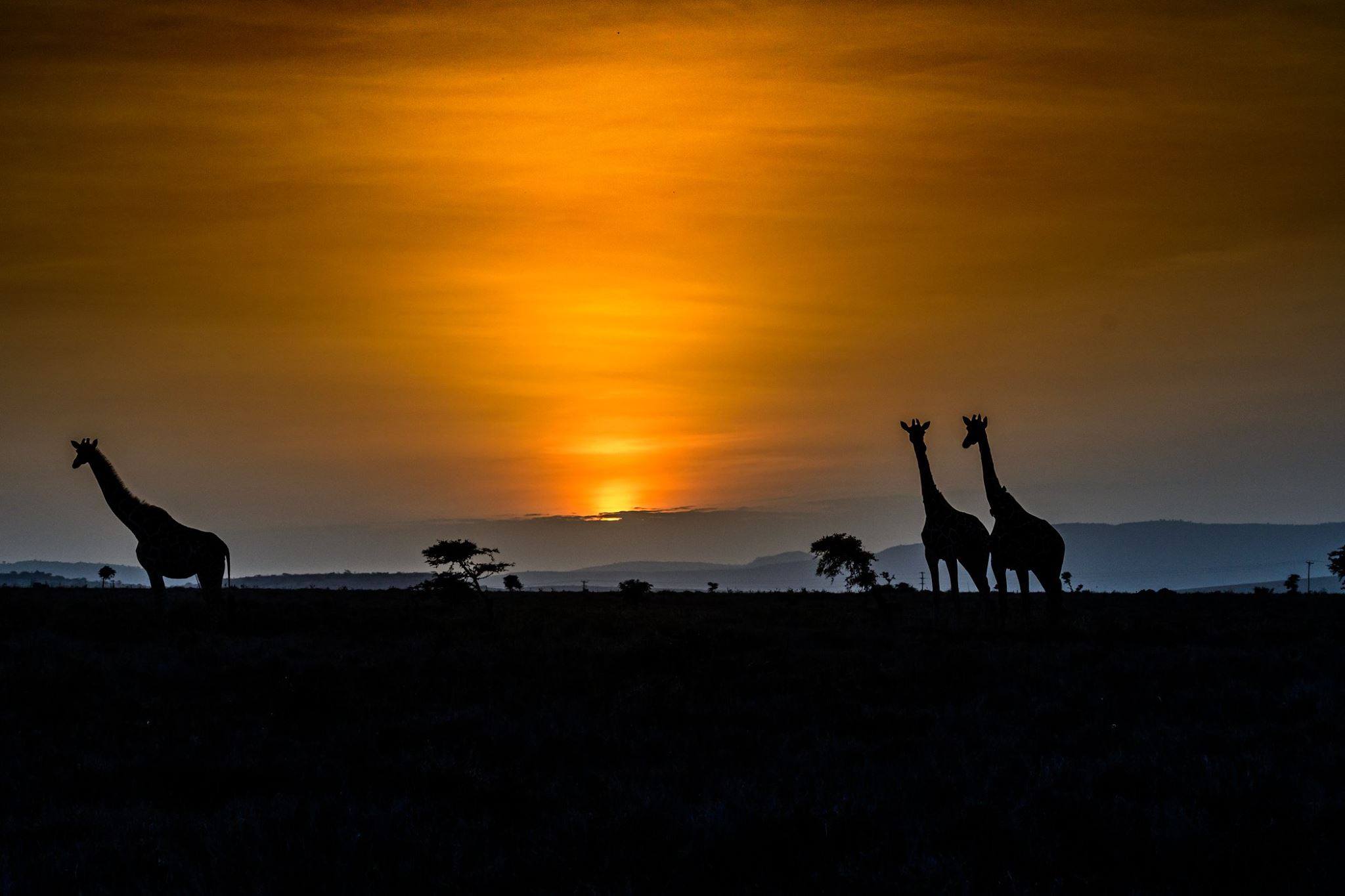 Life isn't meant to be lived in one place. Explore the wonders of the world with a yoga travel retreat. Along with yoga you can expect to immerse yourself in local cultures, history, art and beauty.
We've chosen these retreats that have expertly combined a daily yoga and meditation practice with day trips, tours and experiences that will create unforgettable memories.
Travelling solo? These retreats are perfect for meeting new and like minded people. If not now, when? Get ready for the adventure of a lifetime and explore the wonders of a yoga travel retreat.
Dates: 26th May – 1st June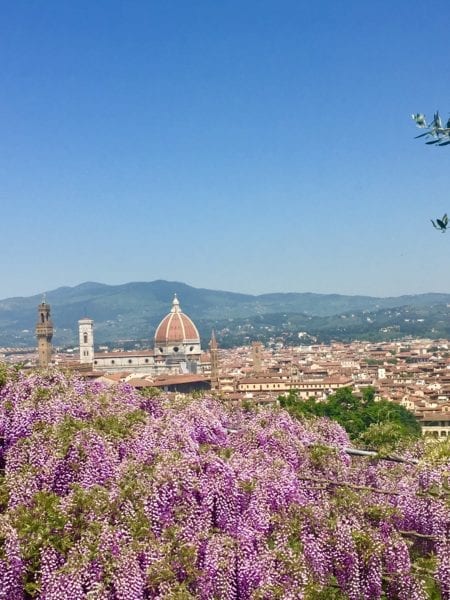 This luxury Italian Renaissance yoga travel retreat takes place in Florence. Picture yourself being transported to the Italian Renaissance through exceptional cultural and historical experiences, inspiring and igniting your own personal renaissance within.
It's a retreat for people who want to see and do all the best of what Florence has to offer but also feel centered and good in their bodies. Each day there will be a different excursion planned that encompasses a different aspect of Florence and Italy as a whole.
Two days you will have two different tours of the arts including a city tour that will enlighten you to the prominence and important history of Florence, and another that takes you into one of the most important museums of all of Italy, where you can witness the genius of Michelangelo's The David.
There will be two days that you leave the city and venture out into the incredible beauty of the Tuscan Countryside. One of those days you will go to the beautiful city of Siena for a tour and lunch, and on the way back you will stop at a 5 star luxury hotel where you will indulge in a two hour spa treatment.
Another day you we will go into Chianti to a sheep farm where you will have a tour of how they make the famous pecorino cheese and have lunch outside on a terrace in the vineyards. You will visit the charming town of Greve and do some wine-tasting at the famous Antinori winery where you can a purchase wine and special local products.
You will also be going to a classical music concert in a beautiful church in the center of Florence one evening and every night you will enjoy some of the best food Italy has to offer!. Take me to Florence!
Dates: 9th – 15th June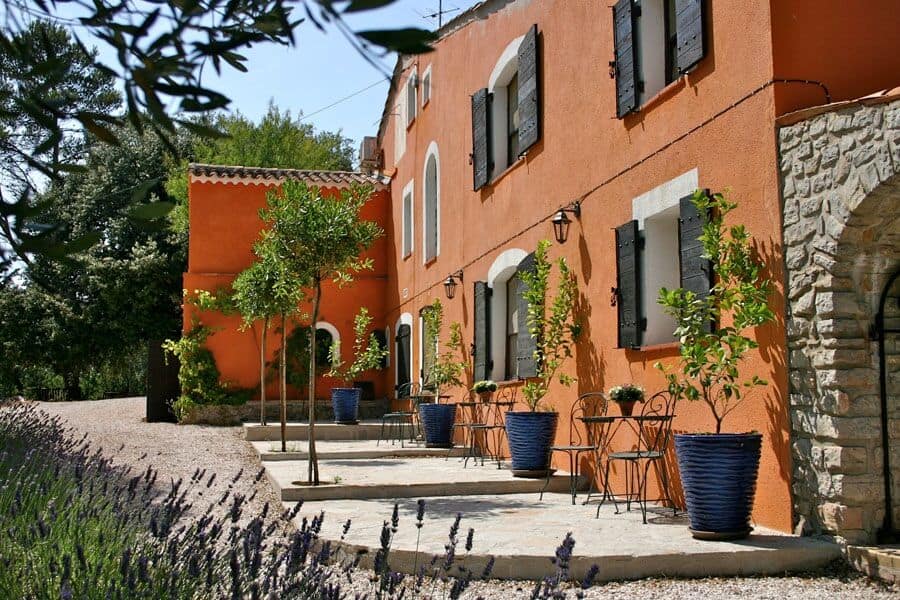 Get ready for a yoga travel retreat in the south of France – with daily yoga, walks, and food-focused activities throughout the week. From gourmet tastings, the famous Provencal rosé, and plenty of time to take in the gorgeous surroundings on hikes past lavender, blue waters, and vineyards.
Bastide Avellanne is the ideal location to visit Provence. Situated only 30 minutes from the sea and from the Cote D'Azur between Cannes, St. Tropez and Hyeres. With its hundreds of kilometers of white beaches, rocky capes and wild bays, it is considered the most beautiful coastline of France.
It looks just as you see in postcards: fields of lavender, medieval villages, chateaux, markets full of colours where you can find local products and exotic spices, lively small towns with a slow way of life.
Day trips will add arts, culture, adventure, and natural beauty to your retreat experience. Trips may include visits to small villages, large cities, outdoor activities, even a gorgeous spa day in a 5* countryside chateau!
See smaller villages that few tourists visit, and get a true education and taste of France with various tastings of regional wines, aperitifs and cheeses.
One day will be spent on the French Riviera on the island of Porquerolles for freetime to explore the beaches, hiking trails or town. You will take a tour through the countryside to see quaint villages, French markets, and hopefully get a peek at the early-blooming lavender fields. Take me to Provence!
Dates: 8 – 19 April & 17 – 28 September
On this Discover Nepal yoga travel retreat, you will venture through the mountains and jungles of the Land of the Himalayas, complete with temples, trekking, yoga, and art in Kathmandu, Lumbini, Pokhara and the Annapurna circuit.
The itinerary has a heavy focus on development through sustainable travel. Nepal is an incredible country with a number of infrastructural challenges especially in regards to the environment.
Your tour guide has keep knowledge of the achievements and challenges, history and culture of Nepal and provides in-depth perspective and context as you will learn about the unique place you're visiting. The retreat starts in Kathmandu with a visit of the main squares and temples, learning about their Hindu cultural base along with Buddhist influence.
Nepal is incredible on the senses, with incense and oms at every turn. You will then take a domestic flight to Lumbini, the birthplace of Buddha, and bike around the temple complex before an afternoon tea time with local monks to learn more about Buddhist philosophy. From there you will head to the Annapurna mountain range, basing out of the beautiful city of Pokhara.
You'll have time to explore its many sites before you go on a 3-day trek in the mountains. The hikes will be for around 6 hours per day on moderate terrain enjoying the local villages, vistas and cool mountain air.
You'll stay in teahouses run by Tibetans and enjoy masala chai under the skies. After you descend, you will recover in Pokhara with its many spa options and traditional massages before the final leg of the trip, a two-night yoga retreat in the hills above Kathmandu.
Activities include an Ayurvedic workshop, spa day and many opportunities for yoga. The trip will end back in Kathmandu. Take me to Nepal
Dates: 3rd – 6th May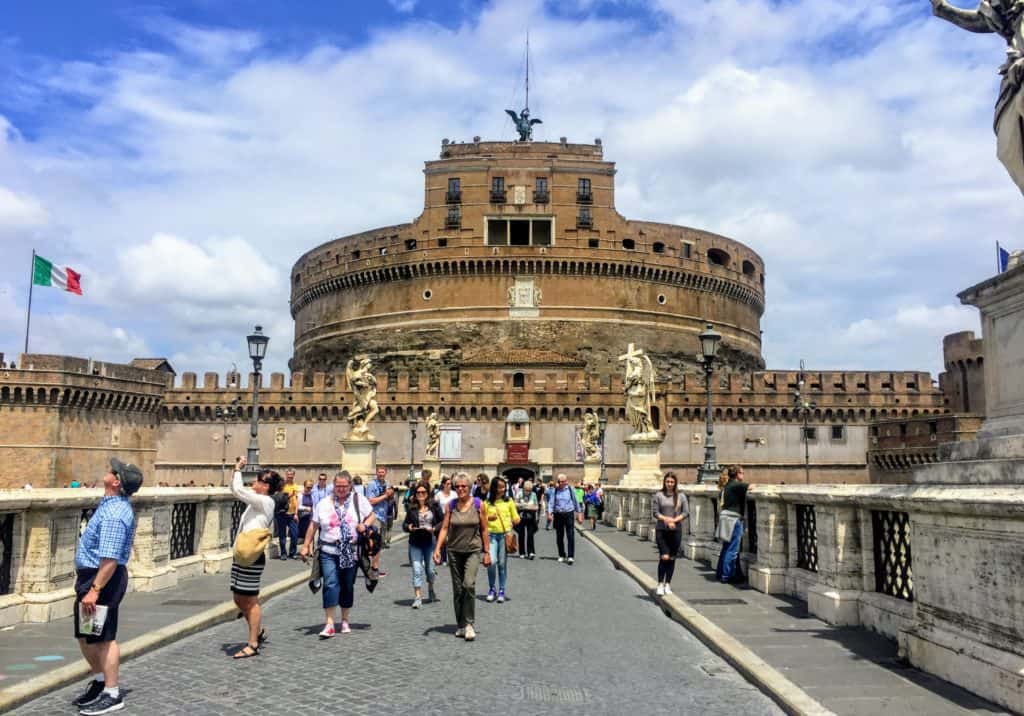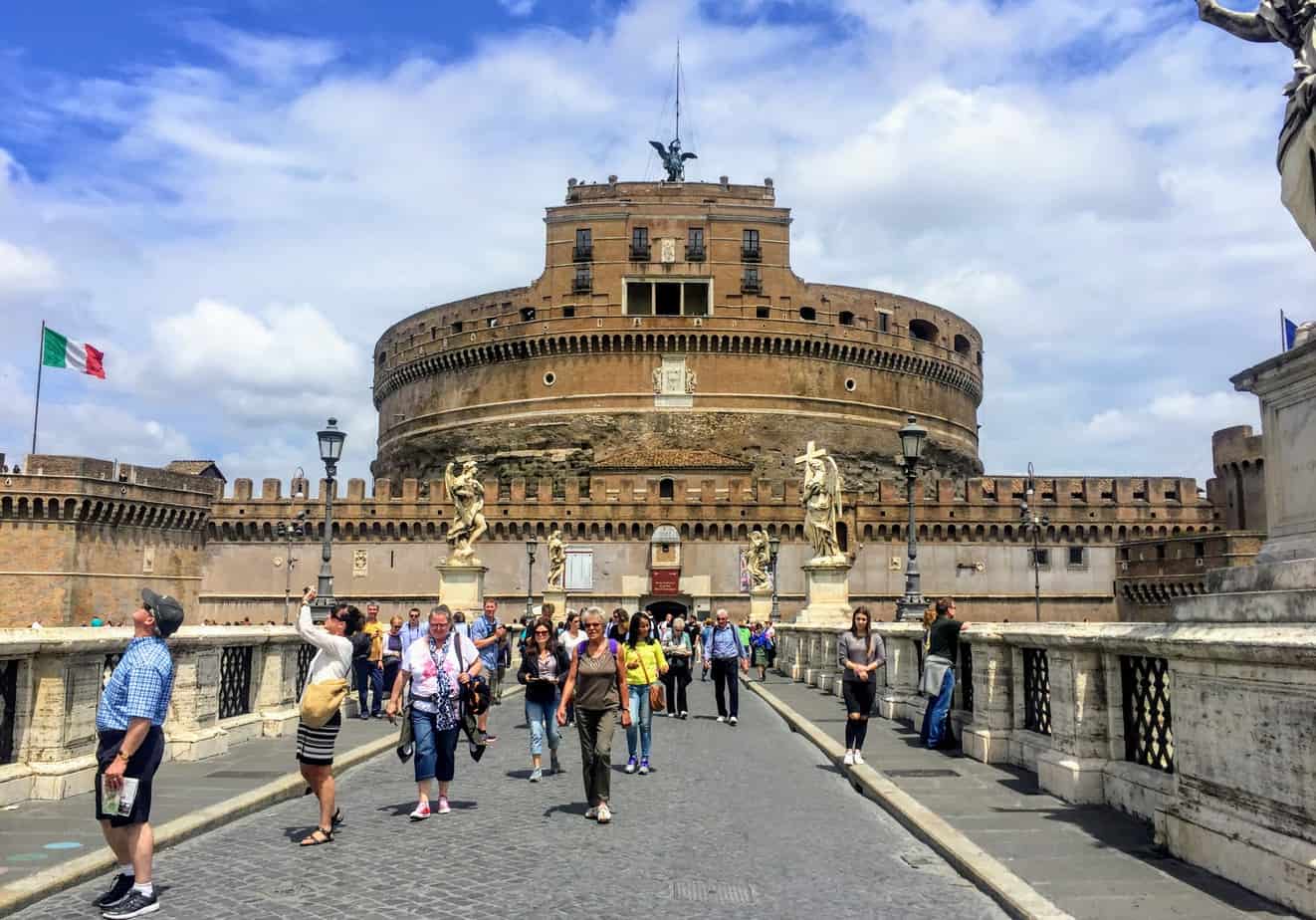 Join this yoga travel retreat in the 'Eternal City' for a luxurious weekend of yoga and adventure. Picture velvet nights and candy coloured vespas zipping down cobblestone streets. Imagine coins tossed in fountains and taste melting mint gelato under a glistening sun.
Envision yourself leaning over the balustrade of ancient bridges and peering into tiny osterias tucked into fragrant alleyways. Perhaps Rome is an eternity, and so we are drawn to the one place where we can abandon ourselves to the art of il dolce far niente – the sweet pursuit of doing nothing.
Your retreat home will be the luxurious Donna Camilla Savelli Hotel, a baroque jewel that sits on the lush Janiculum hill. Built in the 17th century by famed architect Francesco Borromini this treasured dwelling was once a convent commissioned by a noblewoman.
History hides in every corner here – from Renaissance paintings to coffered ceilings, and antique wooden doors. Inviting you to take a break from the hurried life, is the stunning and secluded cloister, now a garden brimming with planted herbs and rose bushes.
While the terracotta rooftop terrace provides spectacular views as you connect to the intimate expression of body and spirit during the morning meditation and yoga classes. Take me to Rome!
Dates: 5th – 11th December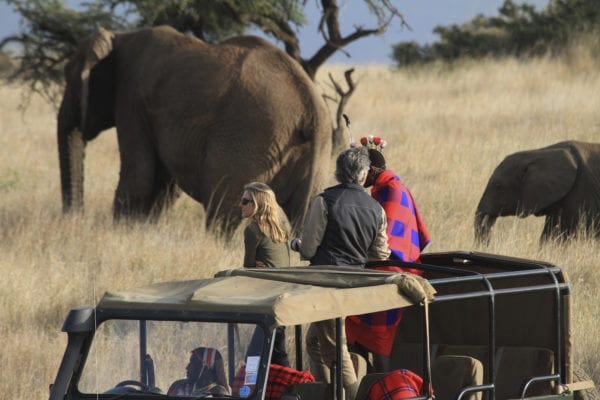 We invite you to come join us for our transformational 7 day yoga wildlife retreat offering you an incredible opportunity to connect deeply with the elements and energy of nature.
Working with the 5 elements of Earth, Water, Fire, Air and Ether we will explore the connection between the elements and our subtle energetic bodies. Gaining a deeper understanding of how our energetic centres work and creating a Holistic self practice that can heal, restore and balance our energy.
The venue is the only lodge in the Bwabwata National Park, an area renowned for its large herds of elephant. The lodge will be used exclusively for the retreat guests.
Most days are set to begin with a morning yoga practice out in nature. What better place to find yourself at sunrise? The picture-perfect settings will give you the feeling as though time is standing still and you will almost certainly be able to hear the surrounding nature and wildlife whispering rejuvenation into your soul as the world awakes.
The remainder of the day will be spent on excursions, shamanic sessions, relaxation or optional reiki or spa treatments. As the days draw to a close, you will find yourself back in nature for an afternoon yoga practice. An incredible way to end the day and quieten your mind before dinner under the starlit skies. Take me to Namibia!.
Dates: 21st – 28th April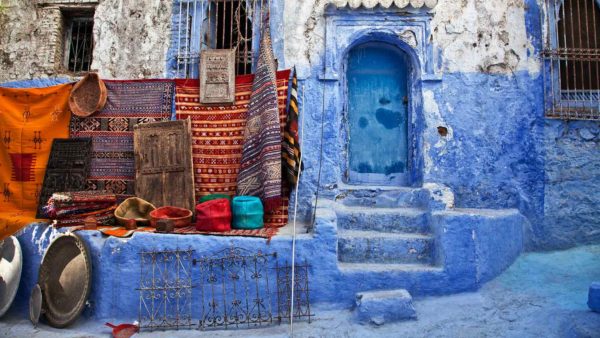 On this 8 day Marrakech + Sahara Desert Yoga and Art retreat, you'll first enjoy the bustling city, discovering its souks and artisan crafts throughout the medina and then you'll head out to the Sahara desert for a few nights under the stars.
You will stop at the striking Kasbah of Ait Ben Haddou, a UNESCO World Heritage listed city that once had a prominent position in the trans-Saharan trade route.
You will visit and ancient Kasbah, or a fortress village as well as engage with a Berber women's textile co-op community partner to learn about artisan textile traditions. Local experiences include a traditional sand-oven cooking class in the desert, as well as cultural education about traditions, artisanship and the Moroccan way of life.
After yoga and breakfast on day three you will head across to your next destination across the Atlas Mountains. You'll arrive at the dunes mid-day with plenty of stops for photos and food and will ride camels the rest of the way in to your Berber camp.
Stretch out with yoga before an incredible desert meal and campfire against a backdrop of stars and traditional Moroccan music. Take me to Morocco!
Dates: 8 – 15 May, 15 – 22 May, 14 – 21 September & 25 September – 2 October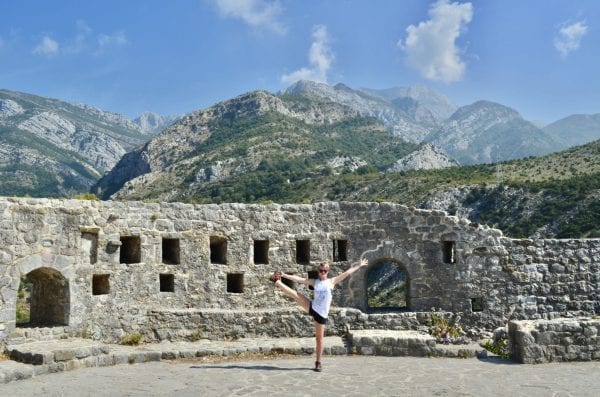 If you are a lover of the great outdoors then this spring hiking and yoga holiday in Montenegro is for you. We have planned a week to showcase all that this untouched area of the world has to offer!.
You can expect a relaxed yet exhilarating itinerary, with breathtaking hikes, water sports, boat excursions, beautiful day trips and more, with 3 hours of yoga per day. We are based in a beautifully renovated olive mill 10 minutes from the spectacular coast, a short walk from the traditional old town and with its cosy restaurants and shops, so if you choose to have a day to relax by yourself, this is fine, too!
If you haven't visited Montenegro before, you are absolutely in for a treat. Unlike its neighbour Croatia, Montenegro is relatively untouched by tourism but shares the same stunning coastline, scenery and friendly people, we have planned a week for you exploring all that Montenegro has to offer!
Montenegro is half the size of Wales, but in a relatively small area you will be lucky to find an incredible coastline with unspoilt beaches, clear lakes in the national parks for wild swimming, rivers fit for kayaking, and mountains that are begging to be conquered. We can arrange day tours, hiking, cycling and more for you so that you can take in all there is of this incredible country. Take me to Montenegro!
Dates: 2nd – 7th July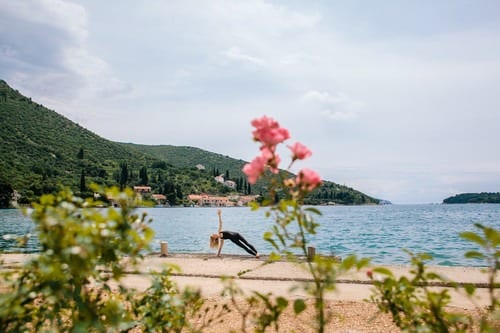 Combine yoga and manifestation, and coaching workshops to consciously create the life you dream on this luxury retreat. Think wine tastings, spa, and blue waters!
Besides daily yoga classes, our retreat in Dubrovnik offers a series of mindful workshops that will guide you in the exploration of creative self-expression in your life. We will have meaningful discussions and fun activities intended to help you tap into your own inner wisdom and heartfelt desires. And between the beauty of Croatia and the serenity of the sea and landscape, the atmosphere will surely ignite your being with an energy perfect for the creative process.
Day trips include visits to towns and small villages in the region, as well as outdoor activities. See smaller villages where few tourists go, and get a true education and taste of Croatia with various tastings of regional wines, aperitifs and cheeses on a visit to the Peljesac Peninsula where some of the region's best wines are produced.
One day is spent on a short boat ride to one of the beautiful islands not far out from the mainland of Dubrovnik. Here we will take a leisurely walk around the nature preserve, enjoy the pebble beach, and get a lovely view back towards the Old Town.
At the end of the week, a gorgeous spa day with treatment is included where guests can swim, lounge at the spa facilities overlooking the ocean and mountains, and simply enjoy the sun. Take me to Dubrovnik!
Dates: 30 March – 6 April & 21 September – 28 September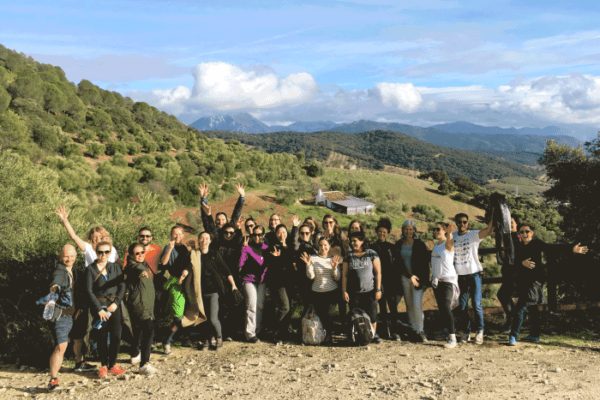 These specially designed Yoga and Cultural Retreats at Suryalila enable you to enjoy the best of this beautiful and culturally rich area of Spain, in a relaxed and warm environment.
The Om Dome has been dubbed the most magnificent Yoga Hall in Europe. The sacred geometry creates a cathedral-like space, which is awe-inspiring. It Dome overlooks rolling hills, olive groves and a ruined convent. Inside it boasts underfloor heating and cooling and two long walls for practicing inversions. The walls have been beautiful decorated with colourful murals of Indian gods and Tibetan imagery. There is a state of the art sound system as well as atmospheric lighting.
The week is designed in such a way that you will get plenty of Yoga and time to relax whilst experiencing authentic and culturally rich excursions to the fascinating cities of Seville, Ronda, Jerez and Arcos de la Frontera. Take me to Cádiz!
Having trouble choosing? Email us at retreats@soulseedmedia.com and we will help you find and book your perfect yoga travel retreat.