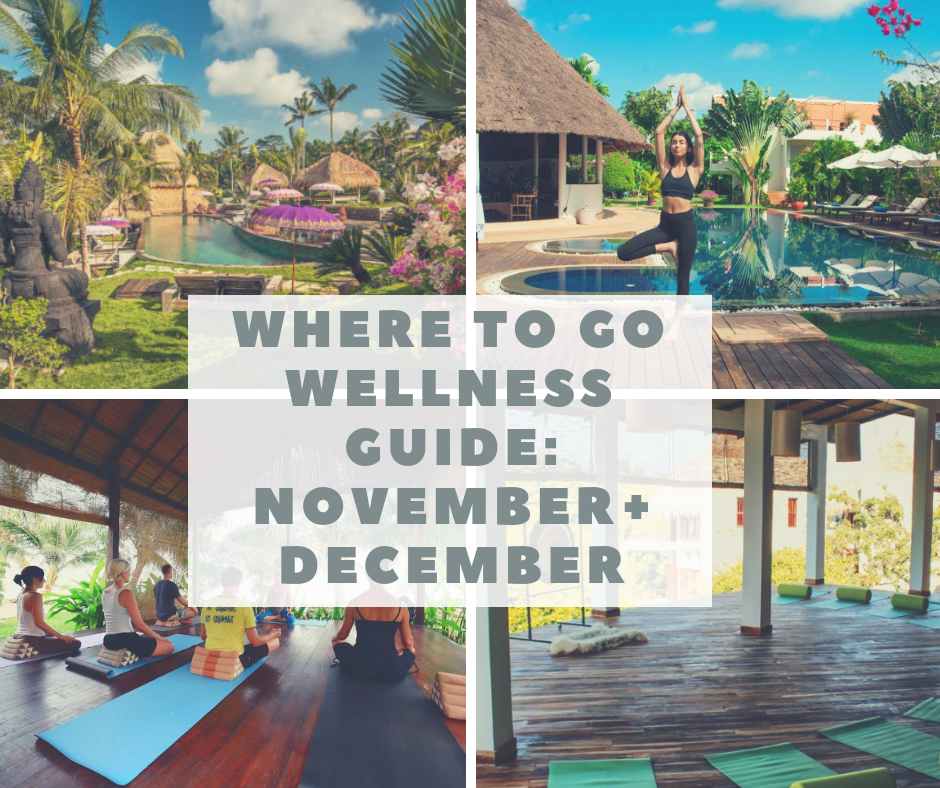 An autumn/winter yoga retreat is a great gift to give yourself before the end of the year, to feel the gratitude for all the experiences life has given you. Fly away to destinations where the temperature is still pleasant enough to enjoy the sun.
Here's our where to go wellness guide: November & December yoga retreats.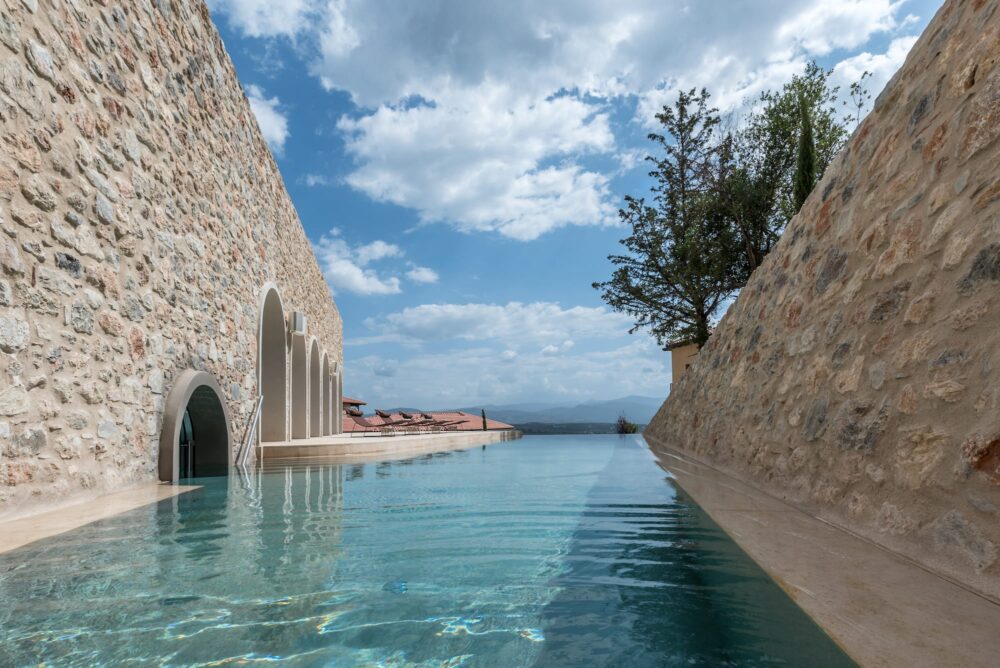 This retreat offers you an immersive experience of our core philosophy for joyful transformation, the concept on which Euphoria Retreat was founded. You will experience the 5 Elements system as a theory for understanding our life path – both through dialogue and experiential practices. You will also enjoy beautiful therapies, all of which will deepen your connection to your authentic self.
The Euphoria Emotional and Physical Transformation Retreat is very special, devised by the Euphoria Retreat founder, Marina Efraimoglou, as a journey of emotional, physical and spiritual renewal. Your experience, in group sessions of dialogue and embodied practice, as well as with exquisite solo treatments, conceived to open you at a soul level, is is built around her heartfelt belief in the 5 Elements. This is an ancient Chinese code or understanding the natural world and how we, as humans, relate to it in terms of our physical health and psychological behaviors.
Your mornings are devoted to discovering the characteristics of each element – water, wood, fire, earth and metal /ether – and how you, as an individual, are affected by their characteristics, emotionally and spiritually. During the afternoon, you will enjoy therapies to balance these characteristics in you so you can overcome emotional blockages and work on physical issues with the aim of achieving your own higher potential –with joy and understanding.
You will be guided through experiential practices, therapies and dialogues to better understand how energy flows through the 5 Elements in the universe and how your personal energy is affected by this universal energy. This will help you restore a more harmonious flow in your emotional and physical wellbeing.
This is an unforgettable holiday: 7 days that blend ancient wisdom, contemporary approaches, natural healing practices, professional excellence, personal passion and beautiful nature.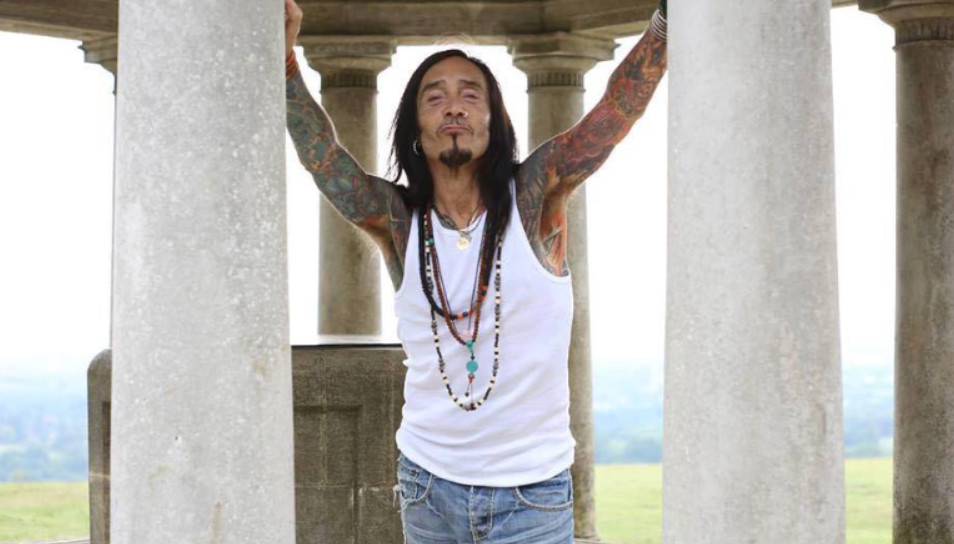 David Sye brings his own special brand of yoga, healing and wisdom to this life changing retreat week. Join us in stunning Fuerteventura for a profoundly fun, healing, rejuvenating retreat.
David's Yogabeats slips you intentionally but subtly into the magical mystical side of yoga, opening up the mind and body, leaving you with a euphoric joy in your heart, and a deep smile within.
His method is not just a collection of stretches, but a magical doorway beyond personal boundaries and inhibitions. Practice powerful meditations, guided breath-work and joyful yoga practices full of music, laughter and lightness.
David is not only a well known and loved yoga elder, who has studied with many gurus and even met with the Dalai Lama, but he is also one of the most authentic yogis in the world. An open, friendly and caring soul who will bring amazing vibrant energy to the mat and inspire the very best from your practice, whatever your level of experience.
Known for his life changing yoga sessions where flowing movements meet primal rhythms, a world where breath and meditation join fun, expression and personal growth. Using ancient Tibetan yoga practices David takes you through asana pranayama and meditation practices in a way you will have never experienced before.
You will feel inspired, supported, part of a community and ready to take on the winter charged and rejuvenated, with an open heart and a strong mind.
David's classes are refreshing. Everyone feels liberated and inspired to follow their intuition, regardless of their ability or yoga experience.
David's goal for this retreat week is to make it a yoga holiday that will be remembered for your entire life. The week will be a combination of daily yoga sessions, meditations and group discussions where you will have the chance to have fun, meet likeminded souls.
Alongside a daily yoga and meditation program, we will have a menu of delicious healthful meals that will leave you feeling balanced and invigorated, alive and refreshed.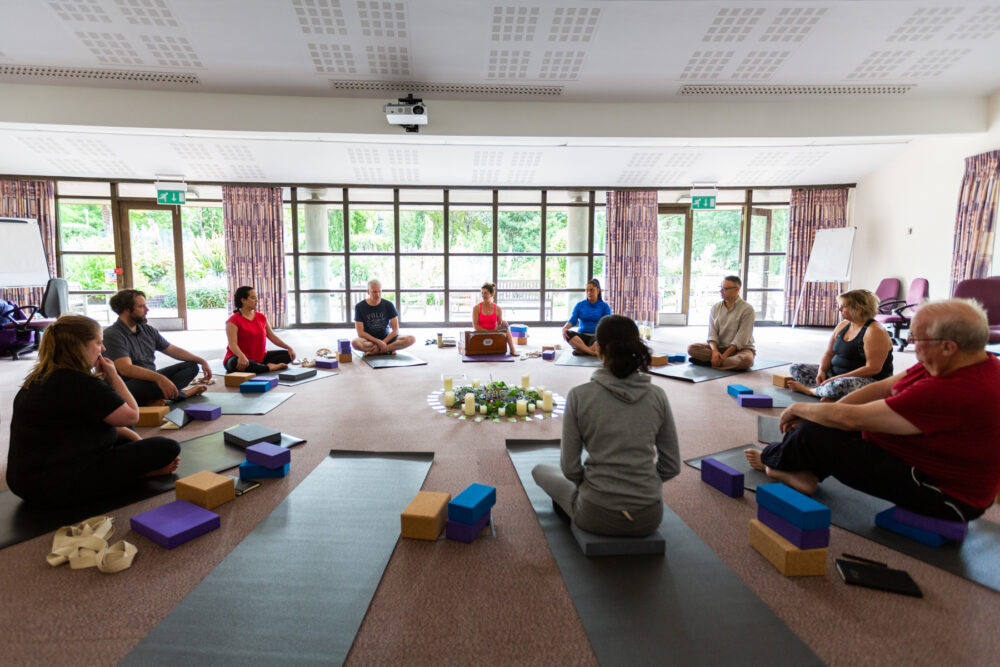 This three day mindfulness, meditation and yoga retreat takes place at Ashridge House in Hertfordshire. Maintaining an optimal level of wellness is absolutely crucial to live a higher quality life. At Ashridge House you will experience a unique retreat, combining mindfulness, meditation, walking and revitalising yoga, surrounded by beautiful landscaped gardens.
Whilst enjoying the surroundings, you will invigorate yourself with activities to rest your mind, restore your body and nourish your soul, leaving you feeling rejuvenated and equipped to make important wellbeing changes to your lifestyle.
Our resilience is enhanced by learning to proactively balance our active, restful and reflective practices, and to develop a state of inner calm and mindfulness as an important basis for our effectiveness. When we are resilient, we stick at things, sleep better, performed better and we enjoy life more.
Majestically located in 190 acres of private gardens, Ashridge House is a hidden gem in leafy Hertfordshire just 30 miles outside of London. The tranquil setting is just minutes from Berkhamsted train station and close to the main road networks. All London airports are conveniently located for those visiting from afar whilst there is extensive onsite complimentary car parking.
The historic gardens are breathtaking whatever the season, making them ideal for reflecting and re-energising throughout the retreat. Ashridge House is perfectly located in every way.
Our activities focus on re-energising your body and resting your mind. During this retreat you will learn practices that will help you bring a better balance to your life.
The weekend will include short experiential workshops on topics including re-framing behaviours and patterns, how to improve the quality of your sleep, the practice of mindfulness, whilst ensuring time for you to rest and rejuvenate.
The weekend will be facilitated by experienced and specialist members of faculty in personal resilience and mindfulness.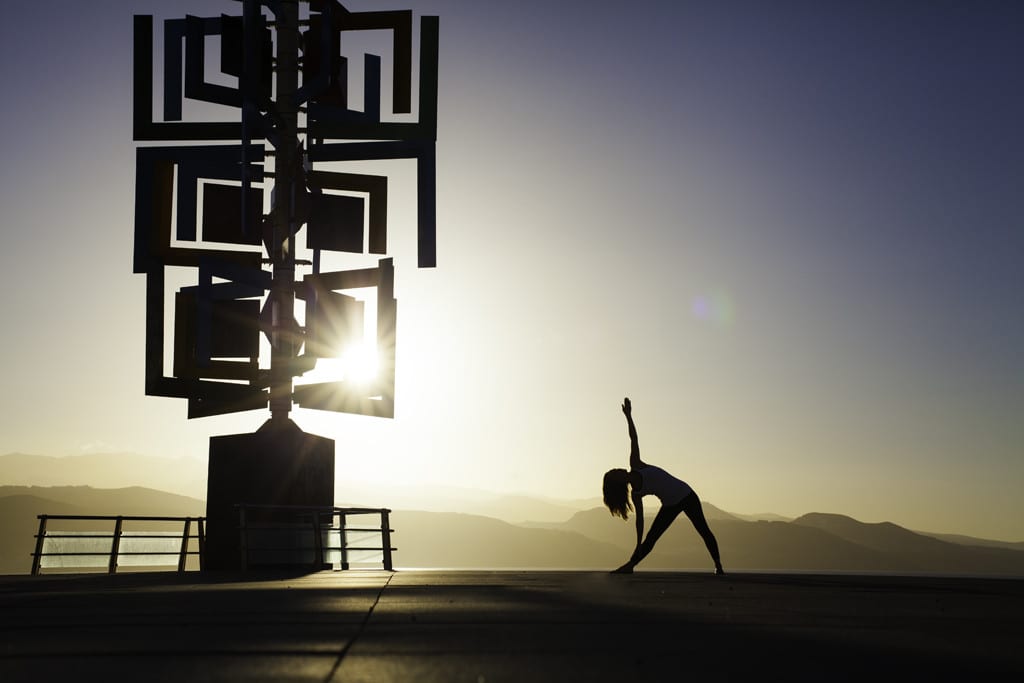 Join us for one of our yoga holidays in Las Palmas, a place known for its all year long summer, right in the beach promenade of la Playa de Las Canteras, a 12 kilometres beach which is considered one of the best urban beaches in Europe.
The Canary Islands are known for their eternal summer weather, so you can enjoy your holidays at the beach all year long. We want to give you the opportunity to let yoga be your daily companion, merge into the Canarian lifestyle, meet new people, connect to nature and have a time for yourself.
An invitation to leave your "musts" behind and just live your holiday as you please. We want to give you what we love, so we offer you daily yoga classes and all sort of activities to discover Gran Canaria, experience something new or simply relax and chill.
Your non yogi partner will also have its place and you will be able to enjoy both your yoga practice and the pleasure of sharing. Because we believe that above all, the best way to be healthy is to be happy.
The neighbourhood where we are located is very quiet, secure and warm, so you can have all the facilities of being in a city, but in a soft and calm atmosphere. Las Palmas is a charming city which still keeps its Latin American colonial influences, making it colourful, joyful and kind.
It also has a lot of different kind of nice restaurants where you will be able to eat all sorts of food from all over the world. Our cute yoga studio is from 5 to 10 minutes walk from all our accommodations as it is the rooftop where we teach some of our lessons.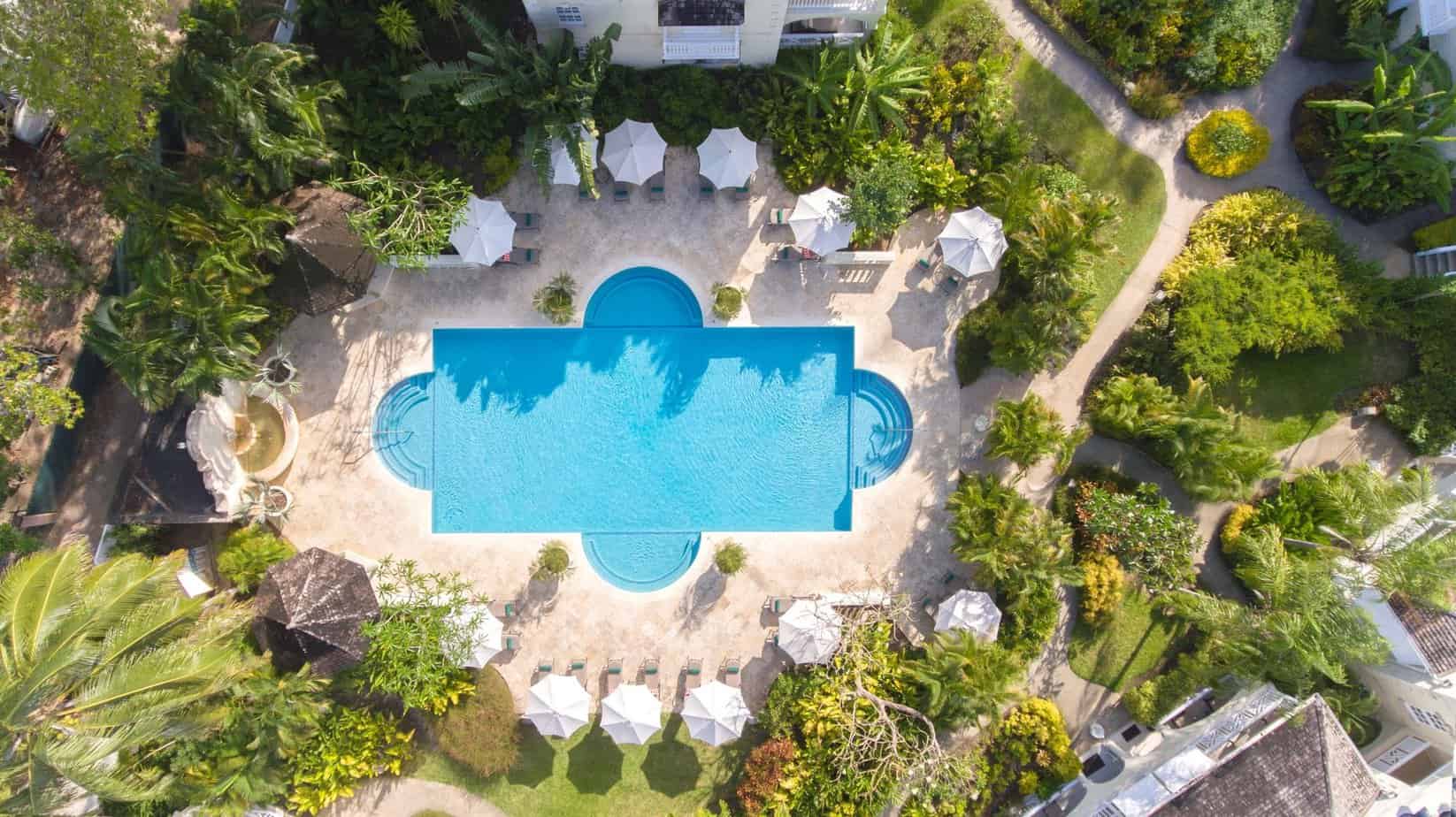 The luxurious and charming Coral Reef Club or The Sandpiper with its intimate, boutique feel, can be your haven for a week of wellness activities centred at The Spa.
The Sandpiper is discreetly one of the most awarded luxury hotels in Barbados, surrounded by lush gardens filled with tropical flora, creating an atmosphere of ultimate privacy. The hotel is situated on a beautiful sandy beach on the West Coast, gently lapped by turquoise waters and bordered by a tree shaded wooden deck.
Much of the Sandpiper's charm and style are attributed to Wayne and Karen Capaldi who run it with meticulous attention to detail without sacrificing the relaxed manner of the Caribbean. Combined with their staff's enthusiasm for pampering their guests, this results in many guests returning year after year.
Set amidst twelve acres of beautifully landscaped gardens on the calm West Coast of Barbados in historic Holetown, Coral Reef Club is the epitome of West Indian elegance.
A family owned-and-run luxury resort renowned for its special ambiance and classic island style, Coral Reef Club is an award-winning five-star luxury boutique hotel recognized as one of the best hotels in Barbados.
Each invigorating week will incorporate exercise packages as well as an all-purpose Spa Wellness Package to achieve profound restoration for the body and senses. The package features activities personalised to your level of fitness, healthy culinary options and information to help you maintain a program into the future.
The activities will take place in various locations within the grounds of Coral Reef Club and around the island offering atmospheric views, tropical breezes and sublime sun ray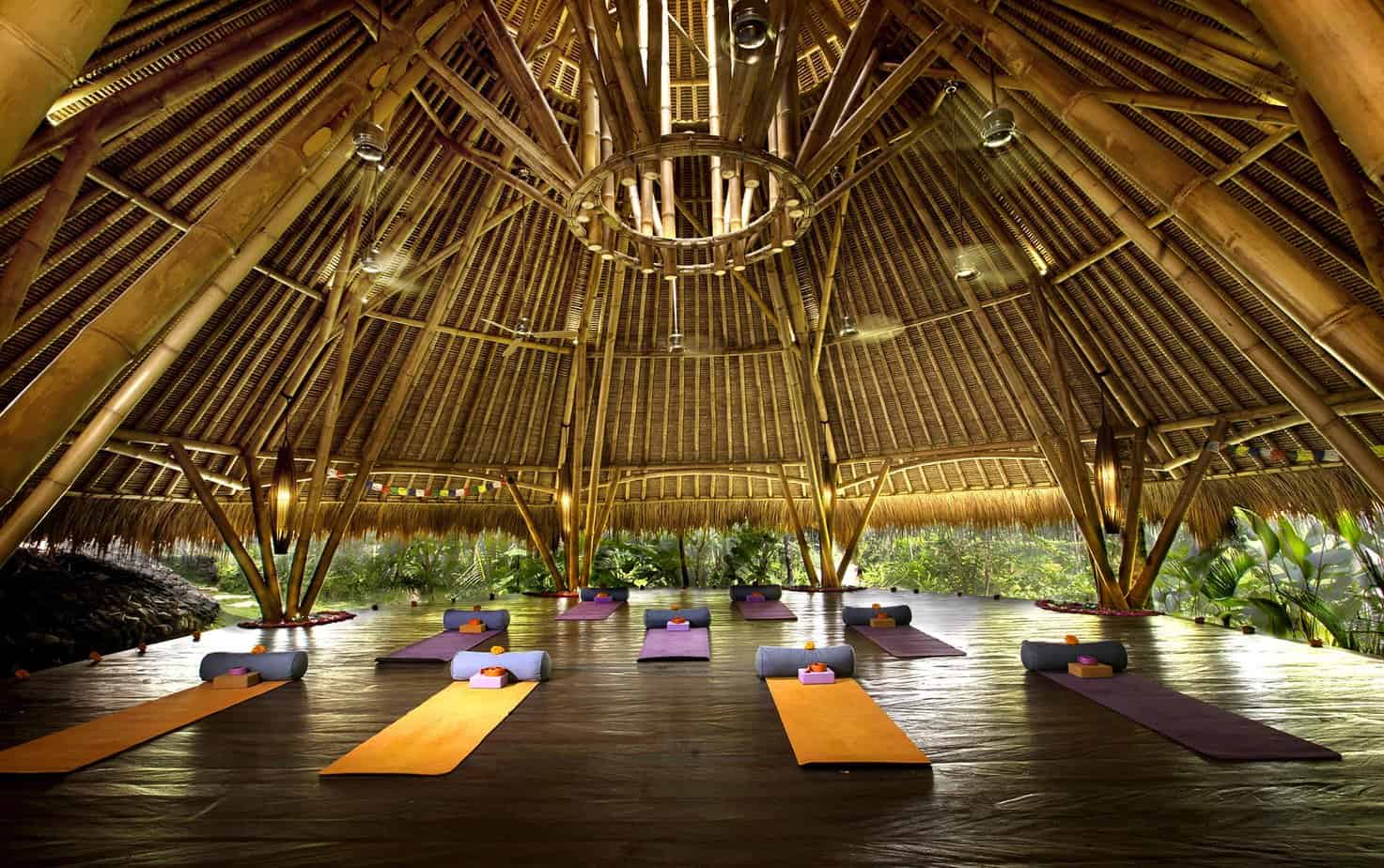 Nestled on the hillside, between sky and earth, in the middle of rice paddies, this 7 Day Inner Yogis retreat will surely awaken the divinity within you. During your stay, you will enjoy daily yoga classes to calm the mind, connect with your spirit, and bring your body, mind, and soul back into harmony.
The journey to wellbeing is a personal one; unique to every individual. At Flying Bamboo Spa we wish to guide your intuition and provide you with holistic yet professional health advice and indulgent treatments. Immerse yourself in our peaceful surroundings, savour our natural beauty practices and invigorate the body and mind.
Our ethically crafted yoga shala has pride of place in the centre of our Ubud Nestling Escape. Disappear beneath the tall thatched roof surrounded by lush jungle and get lost in the gentle sound of natural running streams.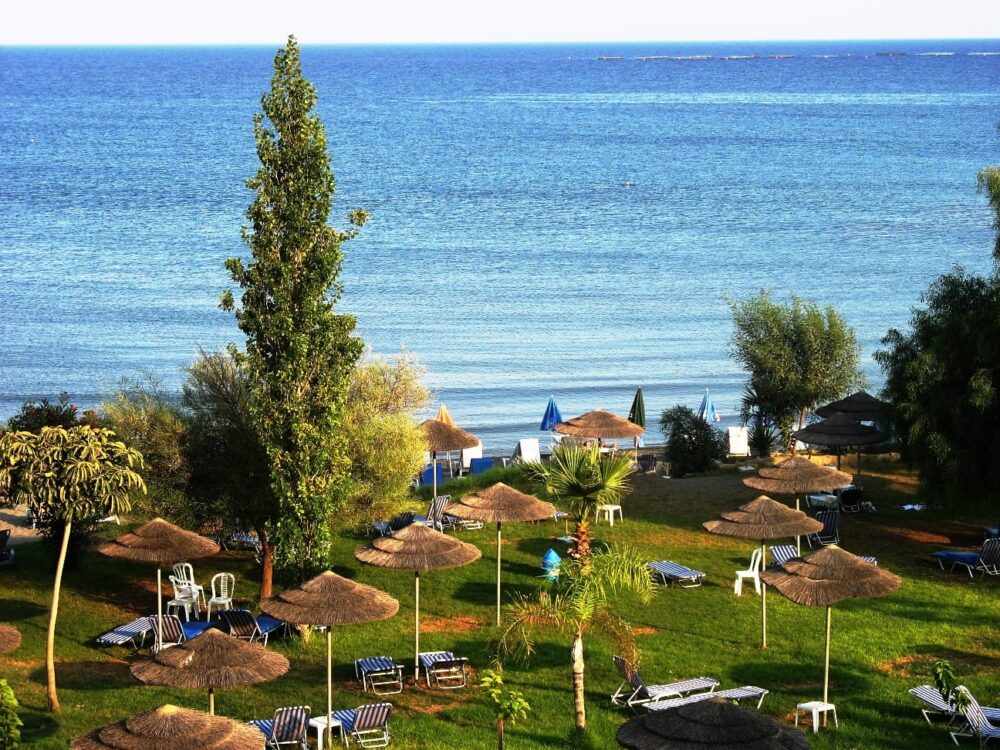 A fun-filled week with something to suit everyone, take the next step along your path of self-discovery through the practice of Hatha yoga, physical postures, breathing techniques, meditation and relaxation with our team of professional yoga teachers!
Relax and unwind in the comfort of one of Cyprus Villages tastefully restored traditional village houses far away from mass tourism.
The houses and apartments are located in and around the village of Tochni, approx. 10 km from the beach and 30 km from Limassol.
Spend your free time either reflecting quietly or take part in the varied activities on offer. Leave feeling renewed with a greatly enhanced sense of wellbeing and positivity.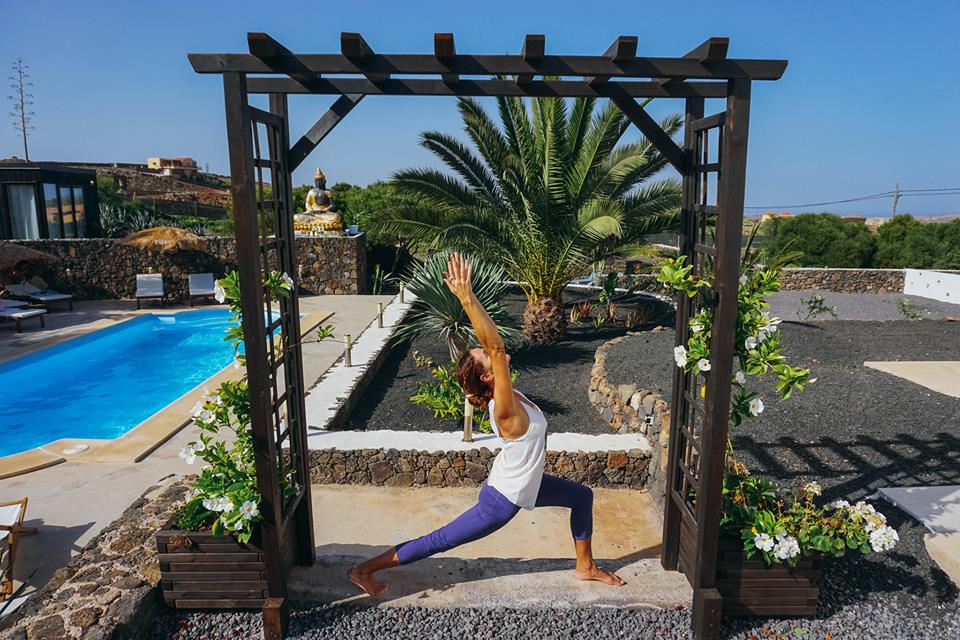 Join us year round at our Surya retreat, on the sun-blessed island of Fuerteventura, with epic sand dunes rolling down into the turquoise ocean, breathtaking white-sand beaches and dramatic volcanic sunsets.
More than just a holiday, we are here to support you in your wellbeing journey, making you feel at ease from the moment you arrive. Relax and revitalise at Surya, one of Europe's leading yoga and pilates retreats in the Canary Islands.
Stretch and strengthen your body and mind and bring yourself back into balance with a unique blend of yoga, pilates and meditation. Enjoy mouthwatering vegetarian meals, holistic massages and stunning sunsets over the volcanoes.
Our seven night Yoga and Pilates retreats run every week from Saturday to Saturday. They are designed to help reduce stress, improve fitness and vitality and most importantly take time for you. Perfect for all levels from beginner to advanced practitioners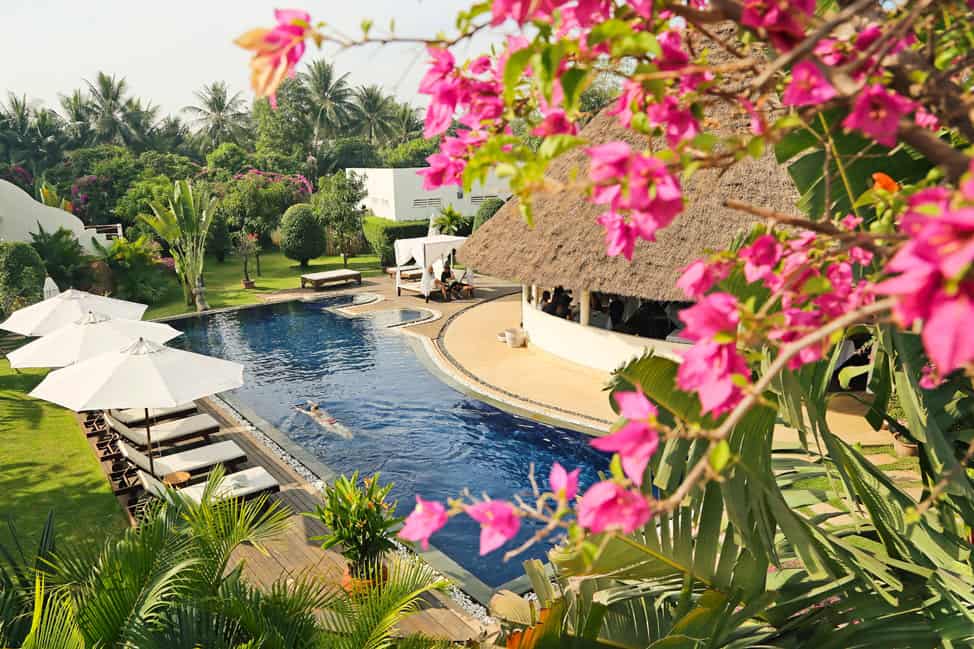 Located just minutes from Angkor Wat Archaeological Park, a UNESCO World Heritage Site, Navutu Dreams proudly maintains the largest green space among all the hotels and resorts in Siem Reap.
You will find this oasis tucked-away in a village within 5 minutes from the Old Market in the colonial French Quarters.
There is no better setting to re-balance and rejuvenate yourself than in this serene Cambodian landscape.
Unique to this region, Navutu Dreams specialise in a variety of daily yoga classes as well as health consultations, personalised detox programs, acupuncture, rejuvenating massages and Traditional Chinese Medicine.
Destination-inspired activities include forest bathing or the practice of ''Shinrin-yoku'' in a selected path at the Angkor Archaeological Park, and a sunrise meditation within the grounds of 9th century temple.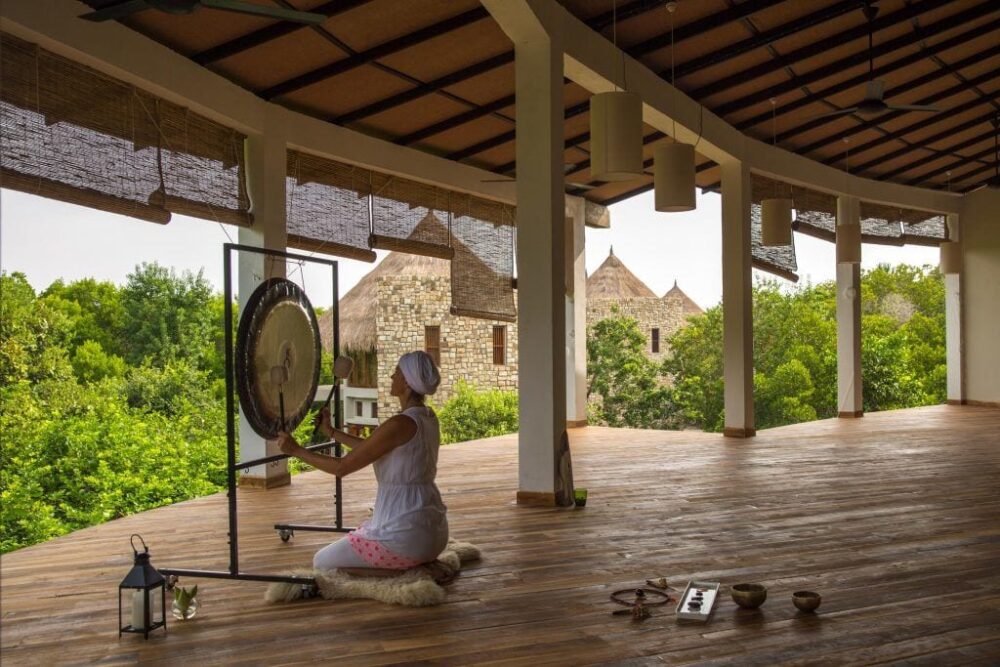 The Sen Wellness Sanctuary is a small, peaceful and modest retreat in a nature reserve set between a lagoon and the ocean in the south of Sri Lanka. It is the perfect place to immerse yourself in natural beauty and relax and rejuvenate your body and mind.
The Sanctuary offers Yoga and Ayurveda retreats all year round and hosts detox retreats and special Signature retreats a few times a year. The gentle rhythm of the sanctuary and the pared back approach and architecture of the place allow for a genuine retreat.
The focus at Sen Wellness Retreat is on rest and connection with nature and oneself. The eclectic and fascinating selection of books available are perfect to fill your time between yoga, treatments and walks on the beach.
You'll be encouraged to put away your devices as much as possible and allow for a digital detox too. With our retreat sanctuary in the mangrove forest by the beach, we invite our guests to reconnect with nature and feel the vital energy of Sri Lanka.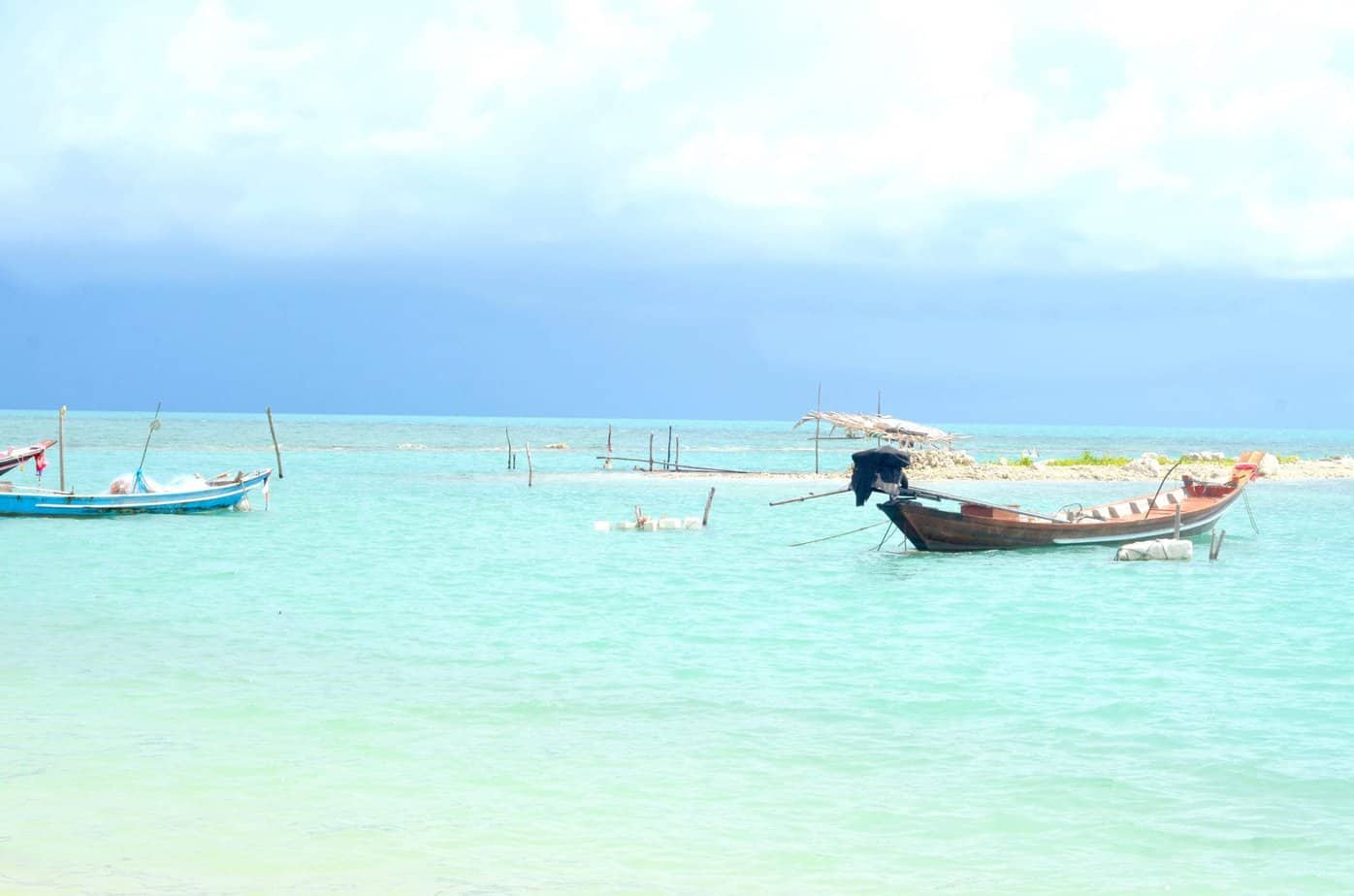 Samahita Retreat is purposely set up to help you unlock your potential, increase your energy level, recover and enhance your vitality – to breathe into a new life.
Health, fitness, and spirituality, through yoga practice, meditation, breath, core and cardio workouts, charged delicious food, interesting people, detox and vitality enhancing wellness programs, in a relaxed yet supportive environment, directly on the beach.
Samahita's Total Self-Care Program has been developed to help you make the most of your stay and relieve stress.
Arrive with a whole plan of therapies and treatments pre-booked and at a bundled value package price.
You get the stress-free benefit of the whole selection of yoga, breath, meditation, and fitness classes every day, all the great food, and a selection of massages, facials, scrubs and skin treatments. This Samahita wellness program is available for 3, 5 or 7 days.
At Fivelements, Puri Ahimsa, we embrace holistic Balinese-inspired therapies administered by traditional Balinese healers using ancient wisdoms passed down through direct lineage.
Following the Balinese principal of Sekala-Niskala, which holds that we all live equally in two worlds; the seen or conscious world Sekala, and the unseen or psychic world Niskala, the Balinese healers engage the help of the divine source during each healing session.
The Panca Mahabhuta (fiveelements) Retreat is our signature program that comprises a holistic integrative approach designed to tune in on the physical, emotional and spiritual levels, allowing an organic healing process to naturally unfold.
This begins by attuning to your authenticity and honouring your highest potential. Acknowledging and respecting your individuality, we collaborate with you through a personalised Guest Liaison programme, which guides and nurtures a healing path.
This integrates Balinese-inspired healing rituals for purification, balancing and regeneration, Plant-based living foods cuisine for health, beauty and longevity, sacred arts practices for inner strength, alignment and dedication.
Retreats are available in 3, 5, 7, 10, 14 & 21 nights' stays.
For a Christmas or New Year Yoga Retreat celebration you can read our recommendations here. Having trouble choosing? Email us at retreats@soulseedmedia.com and we will help you find and book your perfect retreat.
Check out our new Wellness Travel Shop for all your what to pack for a retreat needs.