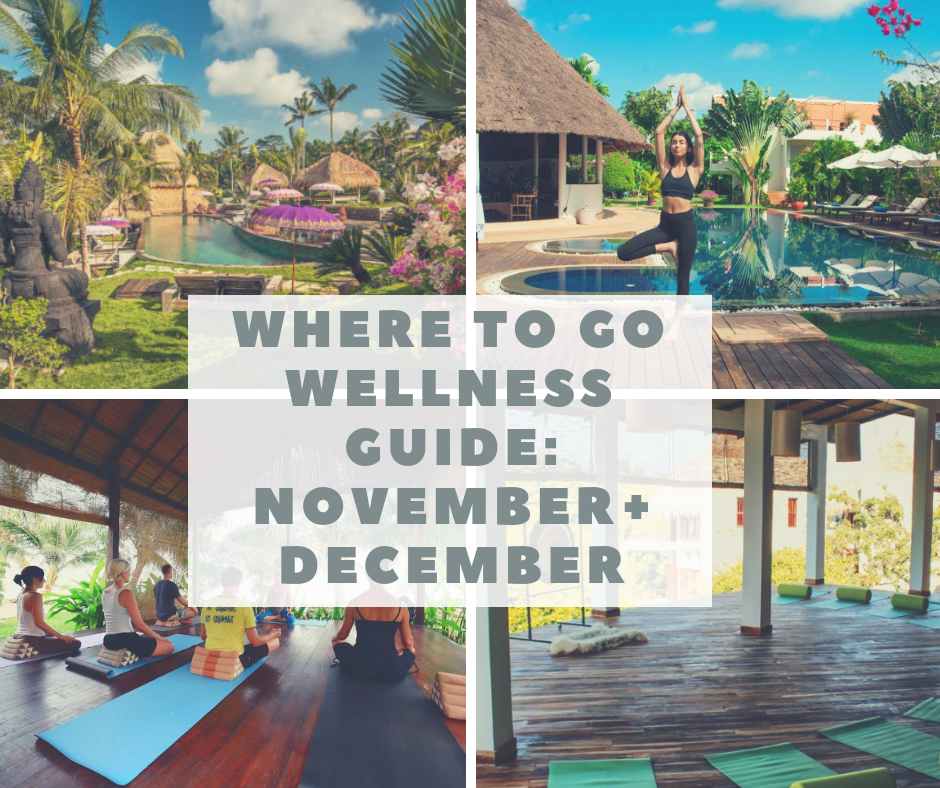 An autumn/winter yoga retreat is a great gift to give yourself before the end of the year, to feel the gratitude for all the experiences life has given you.
Fly away to destinations where the temperature is still pleasant enough to enjoy the sun. Here's our where to go wellness guide: November & December yoga retreats.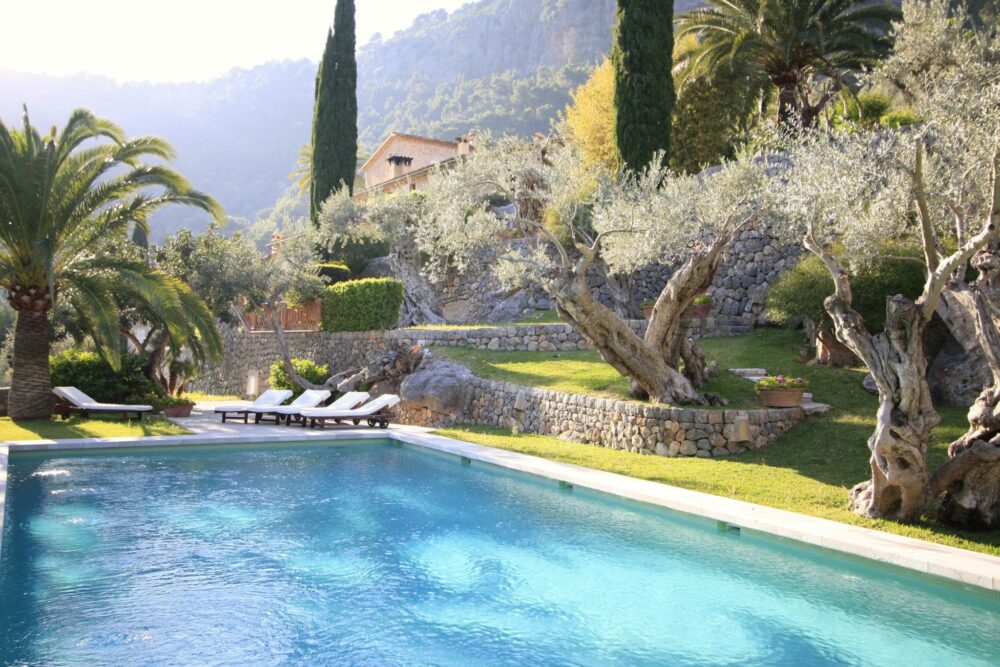 Join us for a 4 day wellness retreat in Mallorca that will guide you towards becoming the healthiest version of yourself. The retreat combines a twice daily yoga practice, beautiful hike and massage for each guest.
The nutrition workshop offered by Suzanne will focus on the way nutrition can assist the body's natural healing ability. Suzanne will share tips and recipes one can easily replicate at home using seasonal and easily available ingredients.
Having culinary qualifications from Leith's of London, the Culinary Institute of America in New York State, and Matthew Kenney's PlantLab, Suzanne brings not only a wealth of information, but high quality, beautiful and above all delicious foods to the table.
Come, disconnect, and relax in total peace and beautiful nature as you deepen your practice.
The location of our retreats is idyllic, healing and peaceful. Nestled in the UNESCO protected Soller Valley of Mallorca, on 50 acres of beautiful, wild unspoilt nature. You are surrounded by ancient olive trees, lush gardens, almond and orange groves.
Dating from the 17th century, the luxurious estate which was once an olive oil producing farm has been restored to the highest level, while preserving original fittings, including the once donkey-operated olive press.
We happen to be located on some of Mallorca's most beautiful hiking trails that take you along the breathtaking and dramatic Mediterranean coast. It is also a 30 minutes walk from the sea.
We keep our retreats small and intimate – to a maximum of 12 people, which means each guest receives personalised attention and adjustments.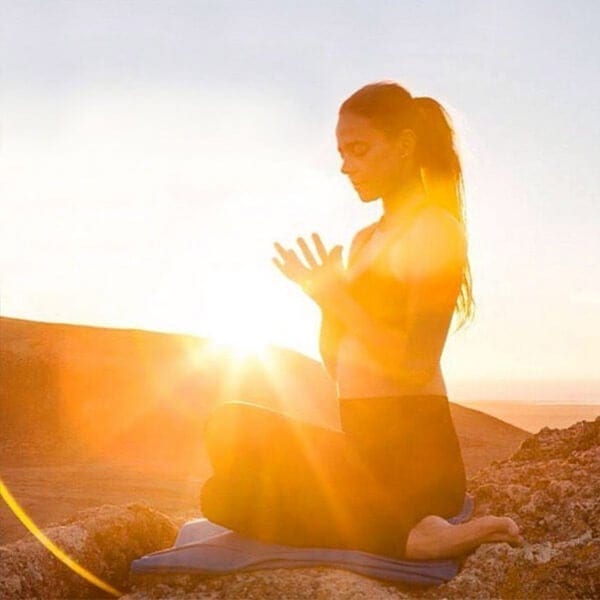 Learn to flow, find space within and reconnect with yourself, as you practice with an amazing teacher in an inspiring location. This retreat will leave you restored, strengthened and uplifted.
Join Valentina Parmigiani on this week long ashtanga yoga immersion. Valentina is passionate about yoga and her warm and inclusive classes are perfect for all levels of yoga practitioner.
In this week we will learn and practice the primary series of Ashtanga Vinyasa yoga, through guided class and the "self practice system", in order to bring home a concrete practical knowledge of the sequence.
Valentina will also teach the "Moon Sequence" of Matthew Sweeney as a complementary instrument to learn with the Primary series.
We will explore how to adapt our body with variations to improve the asana (pose), investigate breath techniques to better feel the power and the benefits of the Vinyasa.
To attend the week we require a minimum of 6 months of yoga practice. Injuries or special needs with their modified versions of the pose, will be explained also during the afternoon workshops. You will learn the Primary series through Navasana.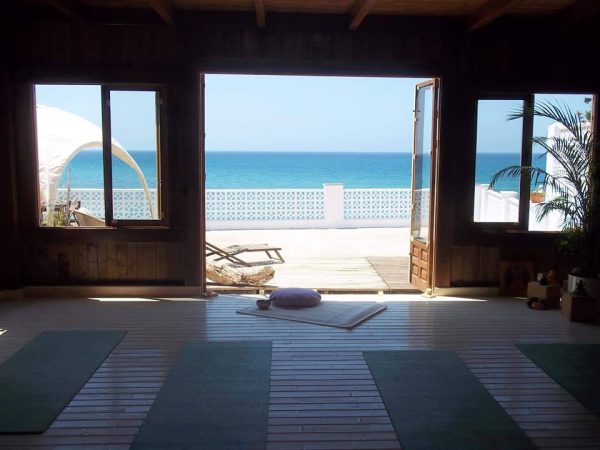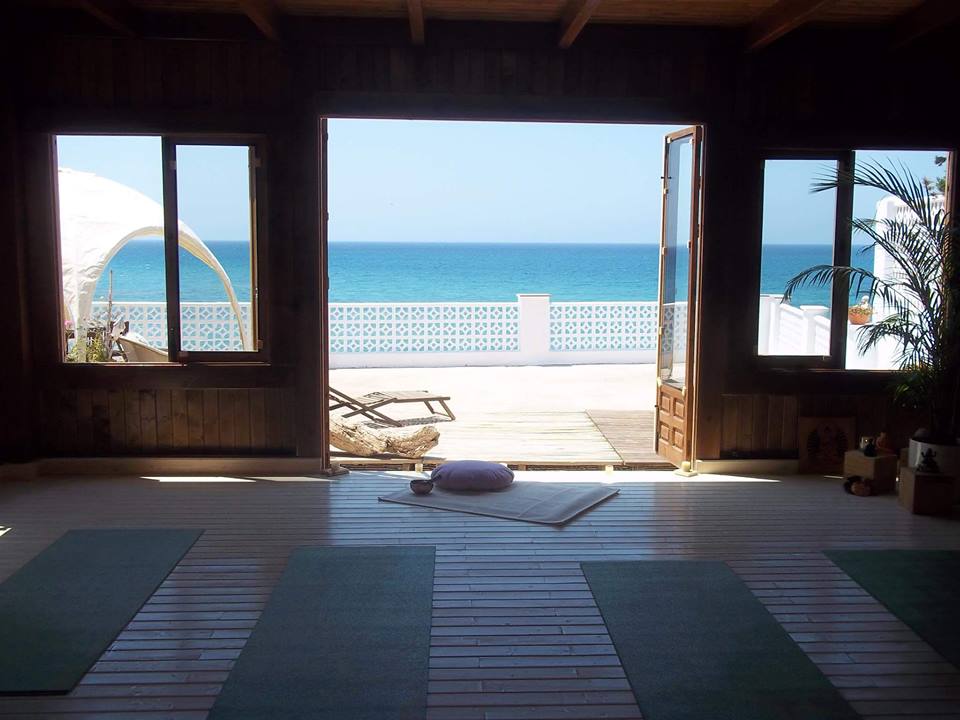 Join us for on our yoga and pilates holidays in the beautiful Bay of Mazarron, with its unspoilt blue flag beaches. Held in spring and autumn when the weather can be glorious.
Our yoga and pilates holidays include yoga practices in a beautiful studio overlooking the sea, a relaxed informal Spanish lesson over lunch, Pilates classes, historical visits, guided excursions so you can learn about the area, wine tasting, cycle rides, activities and much more. Of course all activities are optional. If you prefer to relax in the apartment or have time at the beach, the choice is yours.
The afternoons will be spent on various activities and fascinating trips learning about the local history, visiting local historic sites, optional walks, wine tasting, cycle rides depending on the weather and of course what everyone would like to do.
The area is steeped in history from prehistoric times to Phoenician, Roman and with many places of interest and excavated sites. A visit to Cartagena is a must to see the roman amphitheatre and excavations and the town of Mazarron to see the stunning mining features and old mining industry.
If you prefer to do your own thing on our yoga and pilates holidays and just relax the choice is yours. We can also organise fitness, walking, hiking, scuba diving, snorkelling, boat trips, dolphin boat trips (depending on weather) golf, tennis and much more.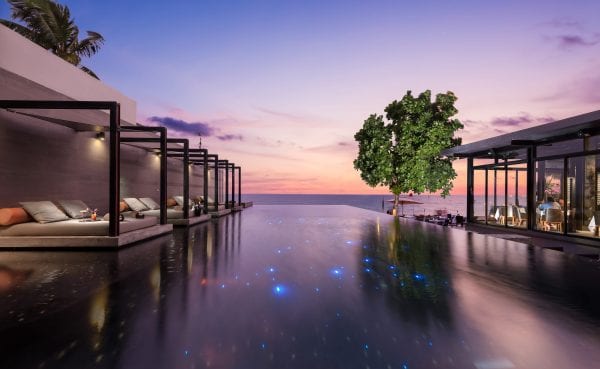 This luxury breathe vitality retreat at Aleenta in Phuket is designed for those who wish to go into a much deeper restorative and healing process by dealing with the root causes of stress and burnout.
Nature and the elements are important components of this retreat, as they help you in the healing and balancing process.
Combining knowledge of Thai holistic medicine, soul coaching and traditional Hatha yoga practices with an analysis of the 4 life elements.
Situated on a pristine 10km beach a short dash from Phuket, the resort lies on a peaceful and refreshingly undeveloped stretch of coastline, and is designed with the signature 'Outside Living In' philosophy.
Sunlight and soft breezes stream through glass-fronted rooms and private pool-decks, with sea views to help you unwind.
Pampering is de rigueur – expect sumptuous Thai and fusion cuisine, highly personalised service, great attention to detail and extensive spa treatments based on the 4 elements of moon, sun, earth and sea.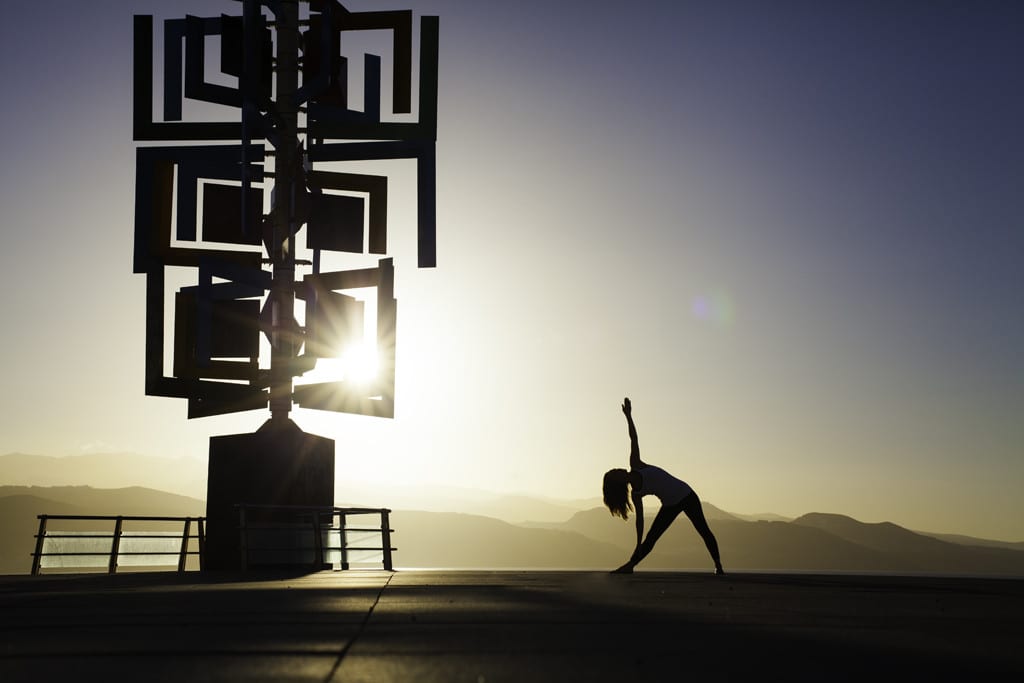 Join us for one of our yoga holidays in Las Palmas, a place known for its all year long summer, right in the beach promenade of la Playa de Las Canteras, a 12 kilometers beach which is considered one of the best urban beaches in Europe.
The Canary Islands are known for their eternal summer weather, so you can enjoy your holidays at the beach all year long. We want to give you the opportunity to let yoga be your daily companion, merge into the Canarian lifestyle, meet new people, connect to nature and have a time for yourself.
An invitation to leave your "musts" behind and just live your holiday as you please. We want to give you what we love, so we offer you daily yoga classes and all sort of activities to discover Gran Canaria, experience something new or simply relax and chill.
Your non yogi partner will also have its place and you will be able to enjoy both your yoga practice and the pleasure of sharing. Because we believe that above all, the best way to be healthy is to be happy.
The neighborhood where we are located is very quiet, secure and warm, so you can have all the facilities of being in a city, but in a soft and calm atmosphere. Las Palmas is a charming city which still keeps its Latin American colonial influences, making it colorful, joyful and kind.
It also has a lot of different kind of nice restaurants where you will be able to eat all sorts of food from all over the world. Our cute yoga studio is from 5 to 10 minutes walk from all our accommodations as it is the rooftop where we teach some of our lessons.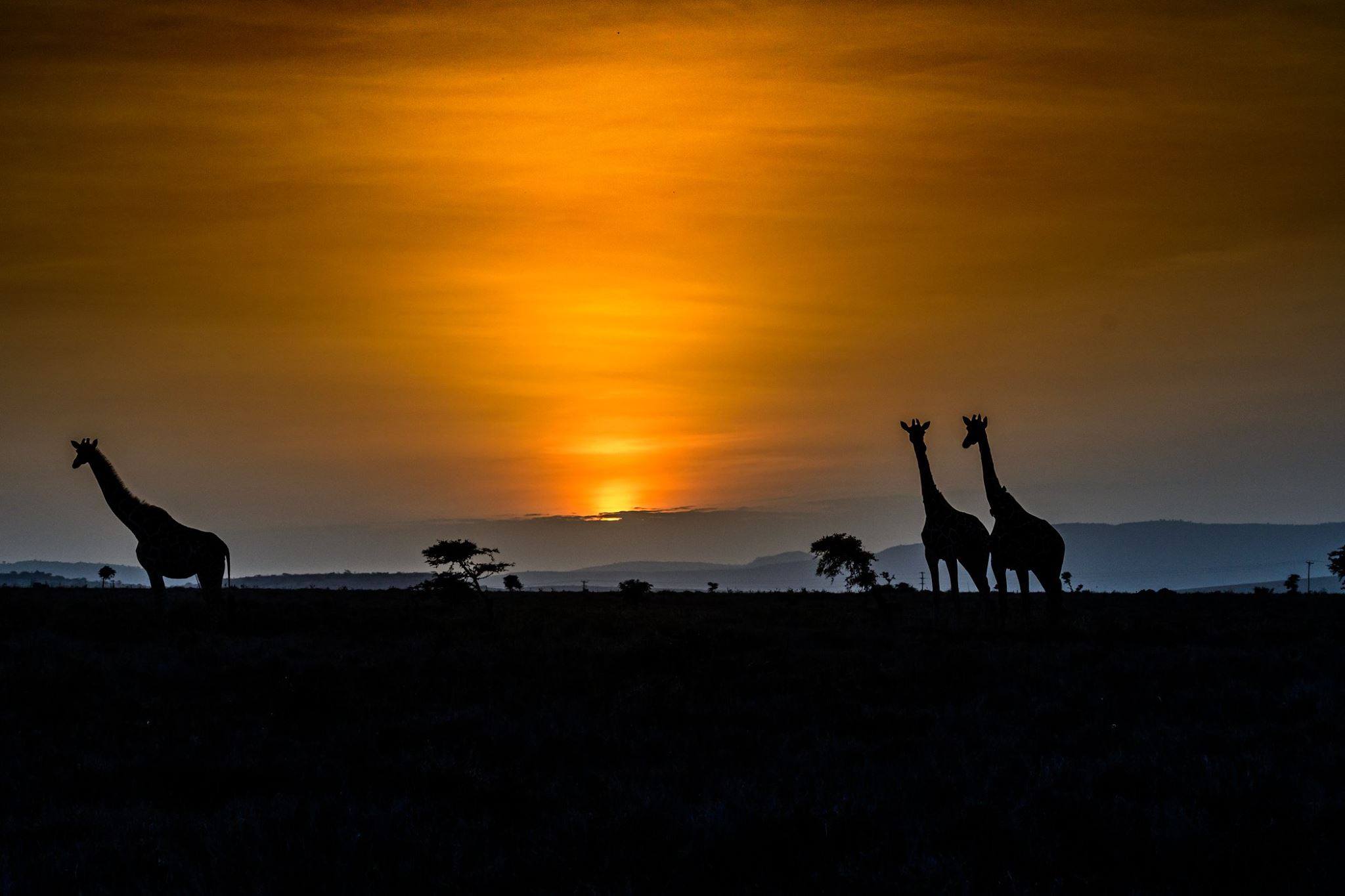 Join us for a restorative and exclusive all inclusive yoga and safari experience at Sirikoi – an award-winning eco-lodge and Africa's Leading Luxury Lodge 2018.
A rejuvenating experience offering incredible wildlife encounters, an exceptional farm-to-table organic dining experience and a beautiful, serene setting.
We will have our own guides and vehicles as a retreat group, so we have scheduled in some exciting nature and wildlife excursions.
We'll enjoy our daily yoga sessions with breath-taking nature views and we'll let the ancient wisdom of the African wilderness inspire us as we stop for daily mindfulness meditation sessions.
We will also have daily guided game drives and walks, as well as excursions in the surrounding environment, the UNESCO World Heritage Site, Lewa Wildlife Conservancy in the foothills of Mount Kenya.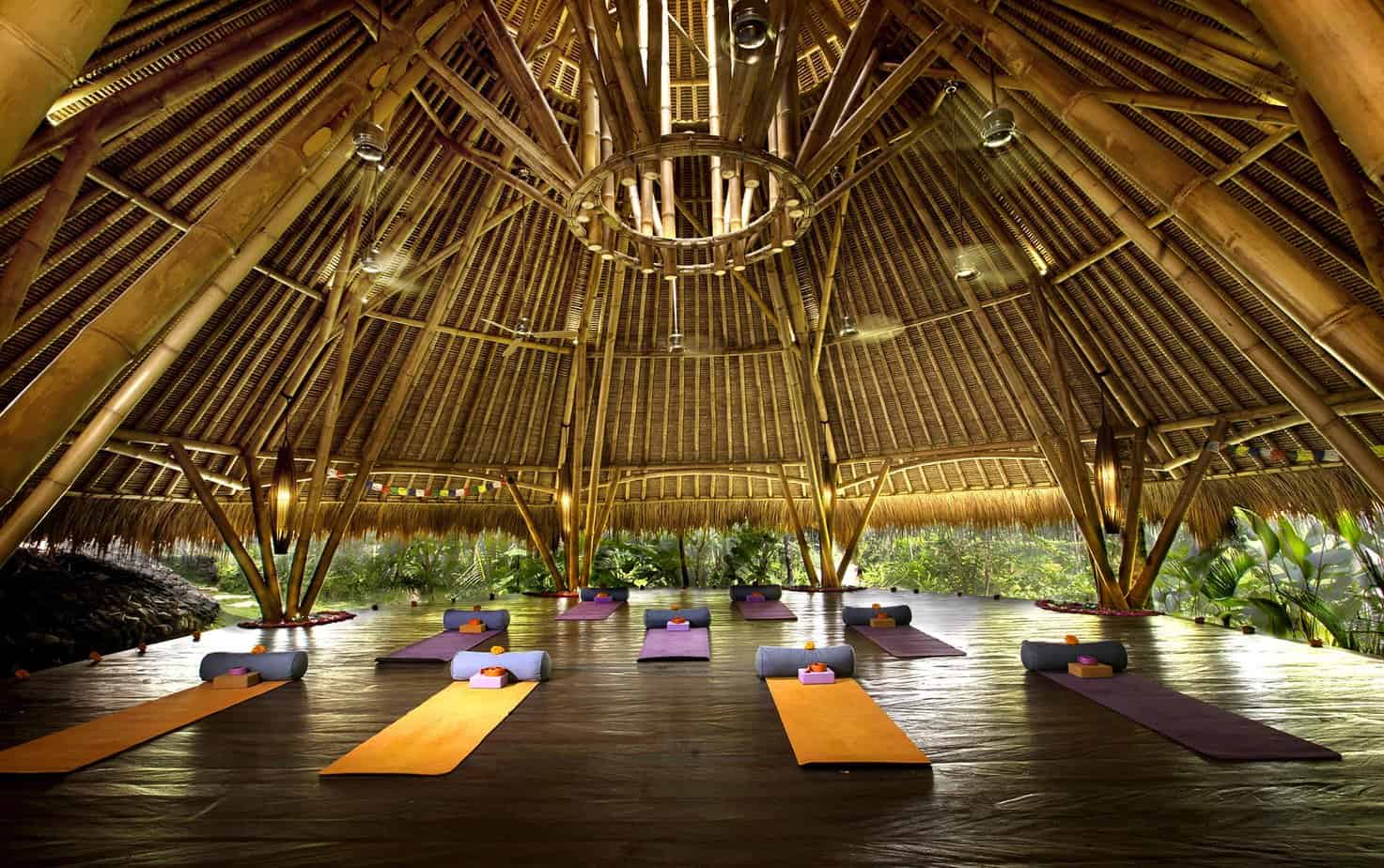 Nestled on the hillside, between sky and earth, in the middle of rice paddies, this retreat will surely awaken the divinity within you with daily yoga classes and spa treatments.
You will be immersed in a safe and peaceful heaven where butterflies, ethnic statues, and greenery mingle around traditional Javanese huts immersed in a more modern fashion to ensure you a memorable holiday.
During your stay, you will enjoy daily yoga classes to calm the mind, connect with your spirit and bring your body, mind, and soul back into harmony.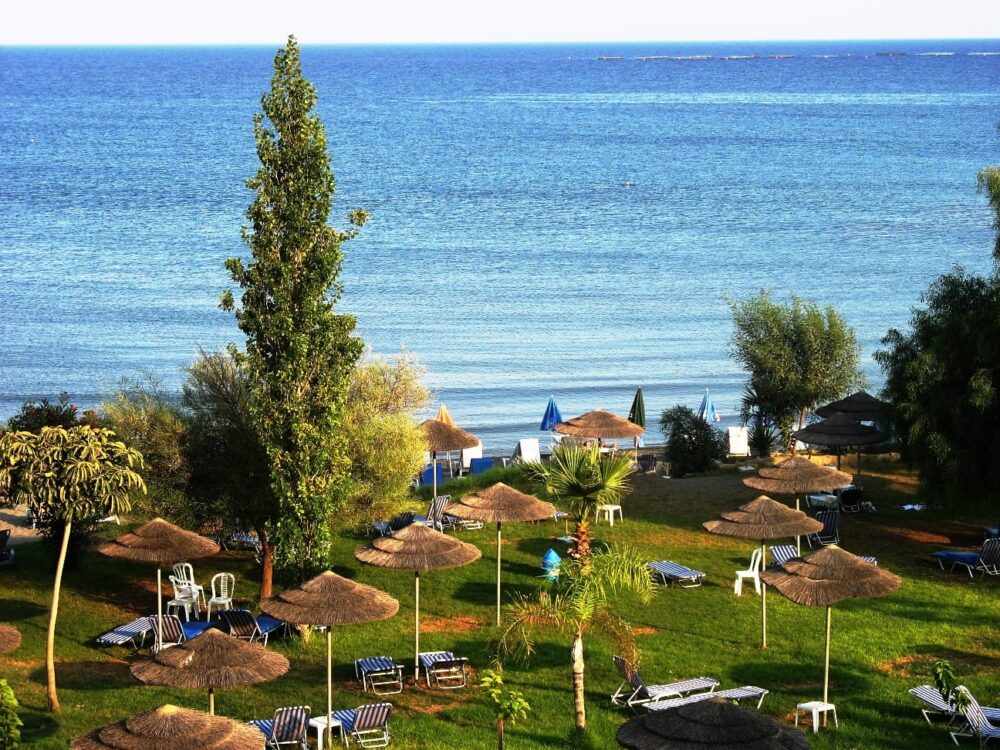 A fun-filled week with something to suit everyone, take the next step along your path of self-discovery through the practice of Hatha yoga, physical postures, breathing techniques, meditation and relaxation with our team of professional yoga teachers!
Relax and unwind in the comfort of one of Cyprus Villages tastefully restored traditional village houses far away from mass tourism.
The houses and apartments are located in and around the village of Tochni, approx. 10 km from the beach and 30 km from Limassol.
Spend your free time either reflecting quietly or take part in the varied activities on offer. Leave feeling renewed with a greatly enhanced sense of wellbeing and positivity.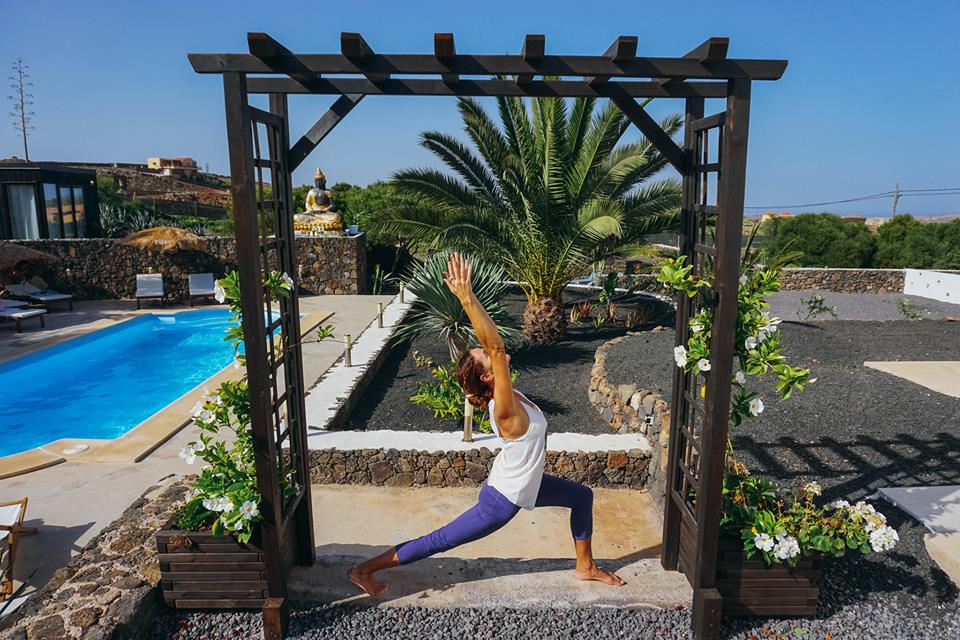 Join this all year round retreat on the sun-blessed island of Fuerteventura, with epic sand dunes rolling down into the turquoise ocean, breathtaking white-sand beaches and dramatic volcanic sunsets.
Relax and revitalise at one of Europe's leading yoga and pilates retreats in the Canary Islands. Stretch and strengthen your body and mind, and bring yourself back into balance with a unique blend of yoga, pilates and meditation.
Enjoy mouthwatering vegetarian meals, holistic massages and stunning sunsets over the volcanoes.
These seven night yoga and Pilates retreats running every week from Saturday to Saturday are designed to help reduce stress, improve fitness and vitality.
Best of all, they are perfect for all levels from beginner to advanced practitioners.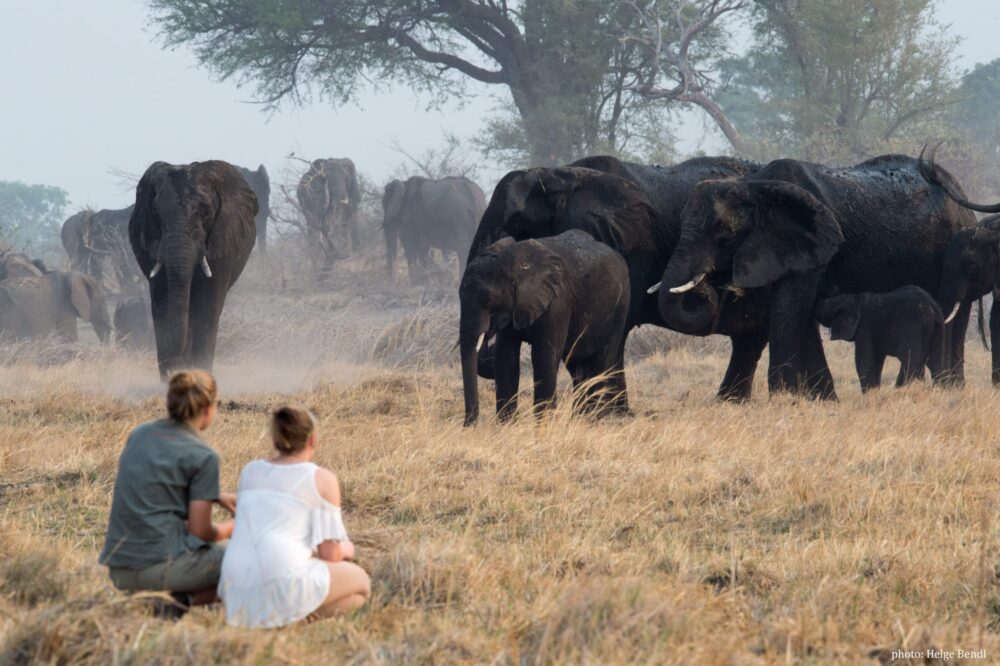 We invite you to come join us this December for our transformational yoga wildlife retreat offering you an incredible opportunity to connect deeply with the elements and energy of nature.
Working with the 5 elements of Earth, Water, Fire, Air and Ether we will explore the connection between the elements and our subtle energetic bodies. Gaining a deeper undestanding of how our energetic centres work and creating a Holistic self practice that can heal, restore and balance our energy.
The venue is the only lodge in the Bwabwata National Park, an area renowned for its large herds of elephant. The lodge will be used exclusively for the retreat guests.
On arrival at Kasane Airport you will be met by your yoga teacher/host and make your way to Nambwa Tented Lodge.
The drive to the lodge is somewhat of a game drive where you will see various animals and local villages. At the lodge you will be welcomed and briefed on your Yoga Safari Adventure.
Settle into your luxurious accommodation and relax before your first yoga session as the sun sets, in the floodplains in front of the lodge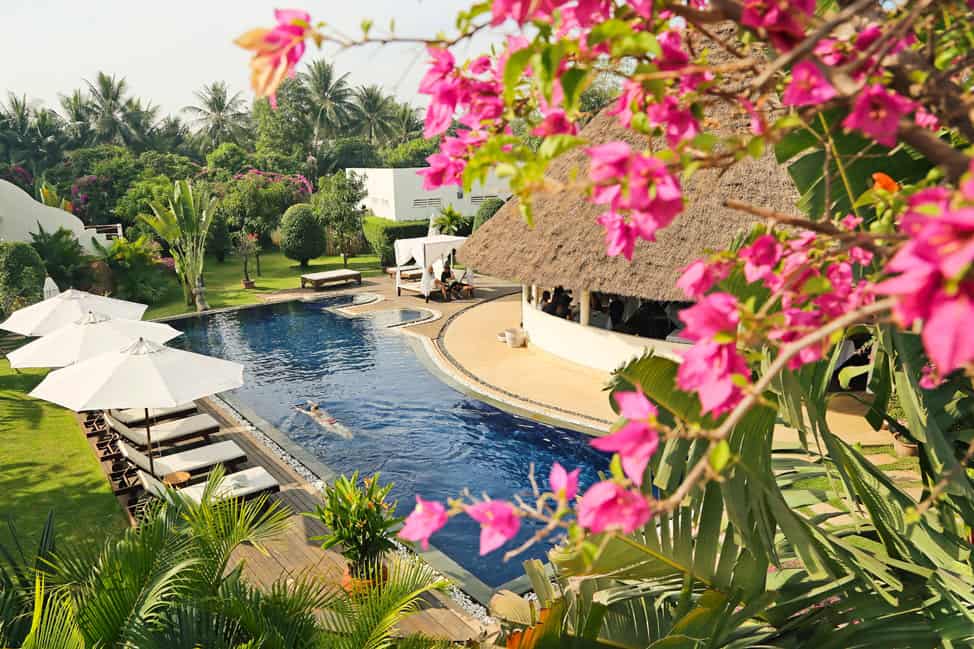 Located just minutes from Angkor Wat Archaeological Park, a UNESCO World Heritage Site, Navutu Dreams proudly maintains the largest green space among all the hotels and resorts in Siem Reap.
You will find this oasis tucked-away in a village within 5 minutes from the Old Market in the colonial French Quarters.
There is no better setting to re-balance and rejuvenate yourself than in this serene Cambodian landscape.
Unique to this region, Navutu Dreams specialise in a variety of daily yoga classes as well as health consultations, personalised detox programs, acupuncture, rejuvenating massages and Traditional Chinese Medicine.
Destination-inspired activities include forest bathing or the practice of ''Shinrin-yoku'' in a selected path at the Angkor Archaeological Park, and a sunrise meditation within the grounds of 9th century temple.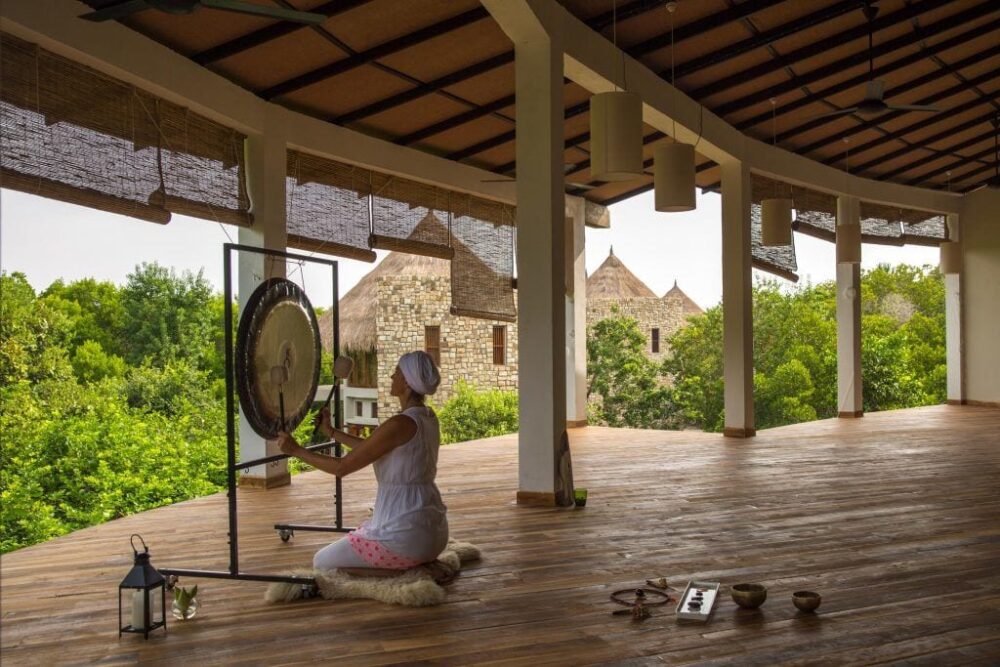 The Sen Wellness Sanctuary is a small, peaceful and modest retreat in a nature reserve set between a lagoon and the ocean in the south of Sri Lanka.
It is the perfect place to immerse yourself in natural beauty and relax and rejuvenate your body and mind.
You'll be encouraged to put away your devices as much as possible and allow for a digital detox too.
The Sanctuary programs are an integrative system of healing that blends advanced scientific principles of the west and ancient wisdom of the east.
By treating each individual as a whole, the necessary changes can be made and long lasting results can be created.
With our retreat sanctuary in the mangrove forest by the beach, we invite our guests to reconnect with nature and feel the vital energy of Sri Lanka.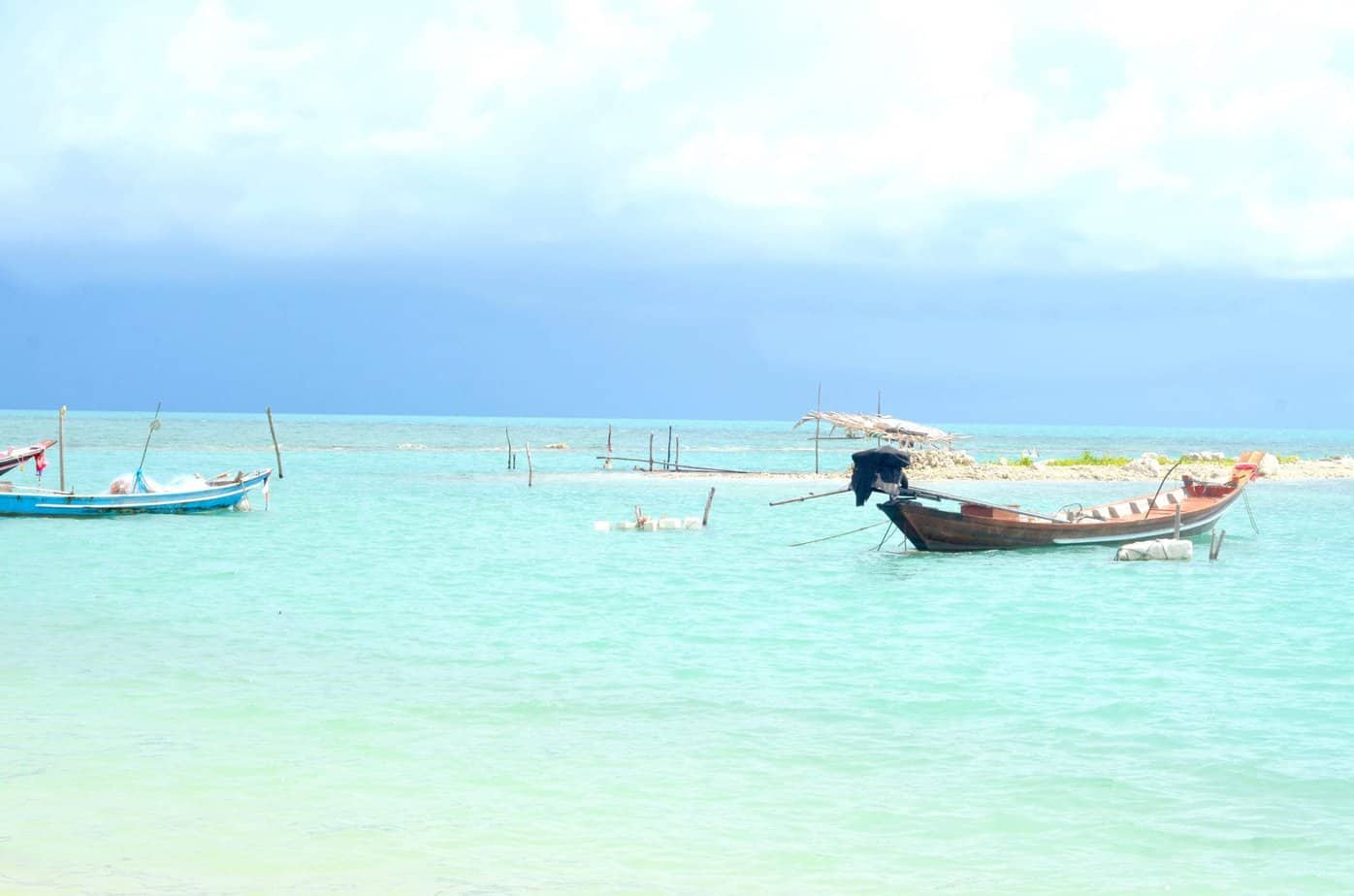 Samahita Retreat is purposely set up to help you unlock your potential, increase your energy level, recover and enhance your vitality – to breathe into a new life.
Health, fitness, and spirituality, through yoga practice, meditation, breath, core and cardio workouts, charged delicious food, interesting people, detox and vitality enhancing wellness programs, in a relaxed yet supportive environment, directly on the beach.
Samahita's Total Self-Care Program has been developed to help you make the most of your stay and relieve stress.
Arrive with a whole plan of therapies and treatments pre-booked and at a bundled value package price.
You get the stress-free benefit of the whole selection of yoga, breath, meditation, and fitness classes every day, all the great food, and a selection of massages, facials, scrubs and skin treatments.
At Fivelements, Puri Ahimsa, we embrace holistic Balinese-inspired therapies administered by traditional Balinese healers using ancient wisdoms passed down through direct lineage.
Following the Balinese principal of Sekala-Niskala, which holds that we all live equally in two worlds; the seen or conscious world Sekala, and the unseen or psychic world Niskala, the Balinese healers engage the help of the divine source during each healing session.
The Panca Mahabhuta (fiveelements) Retreat is our signature program that comprises a holistic integrative approach designed to tune in on the physical, emotional and spiritual levels, allowing an organic healing process to naturally unfold.
This begins by attuning to your authenticity and honouring your highest potential.
Acknowledging and respecting your individuality, we collaborate with you through a personalised Guest Liaison programme, which guides and nurtures a healing path.
This integrates Balinese-inspired healing rituals for purification, balancing and regeneration, Plant-based living foods cuisine for health, beauty and longevity, sacred arts practices for inner strength, alignment and dedication.
Retreats are available in 3, 5, 7, 10, 14 & 21 nights' stays.
For a Christmas or New Year Yoga Retreat celebration you can read our recommendations here. Having trouble choosing? Email us at retreats@soulseedmedia.com and we will help you find and book your perfect retreat.