Can't decide where to go in Europe for your next retreat?  Ask yourself, would you prefer a mountain retreat or a sea view to wake up to?
Do you see yourself strolling the streets to explore the local culture between your practice or relaxing and having treatments at the spa?.
Here's some of the best retreats in Europe to consider in your next search. Book through Soul Seed Travel to receive a complimentary gift such as a massage or airport pick up from our retreat partners.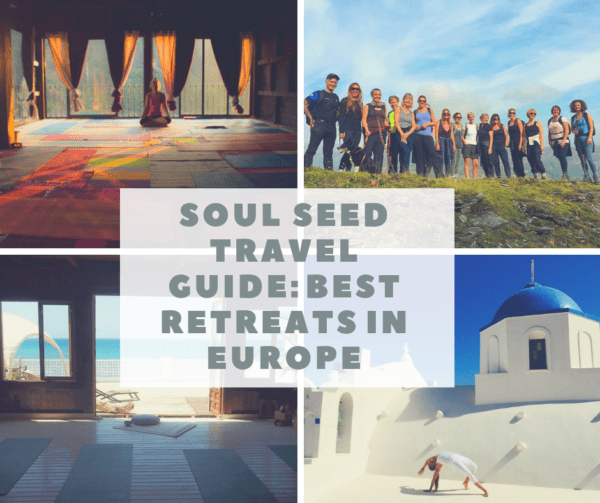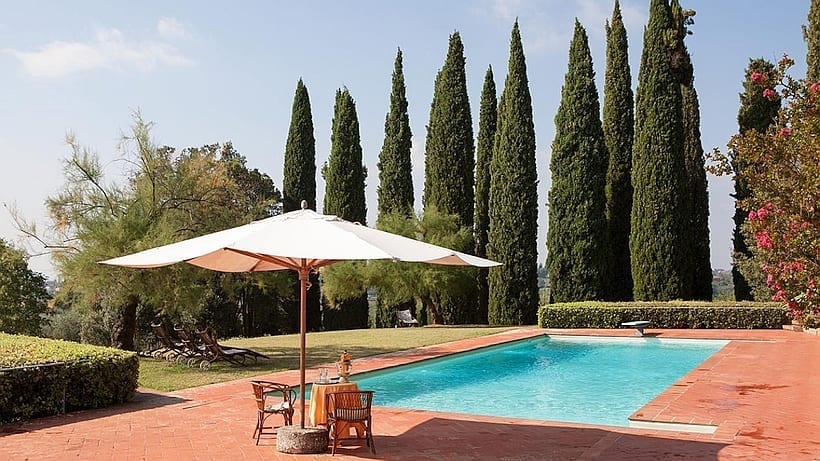 Our VINO+VINYASA retreats offer another way to fully experience your time on the retreat – by engaging your senses with wine tasting classes! For individuals new to wine study, these classes provide a hands-on introduction to the world of wine.
You'll explore the main types and styles of wine through sight, smell, and taste, while also gaining the basic skills to describe wines accurately, and make food and wine pairings.
Wine tasting classes will be led by award-winning wine writer and expert Emily O'Hare. A certified sommelier, she considers herself first a wine-lover, someone passionate about sharing the history, cultural aspects, and genuine enjoyment of this ancient drink with others.
Guests will not only enjoy the villa and encompassing estate, but the richness of the Italian cities in nearby regions. Day trips will allow students to add arts, culture, adventure, and natural beauty to their retreat experience.
Day trips include visits to the nearby cities of Siena, as well as private wine tours of the on-site winery, and other vineyards in the neighboring "wine-famous" areas of Montalcino and Chianti.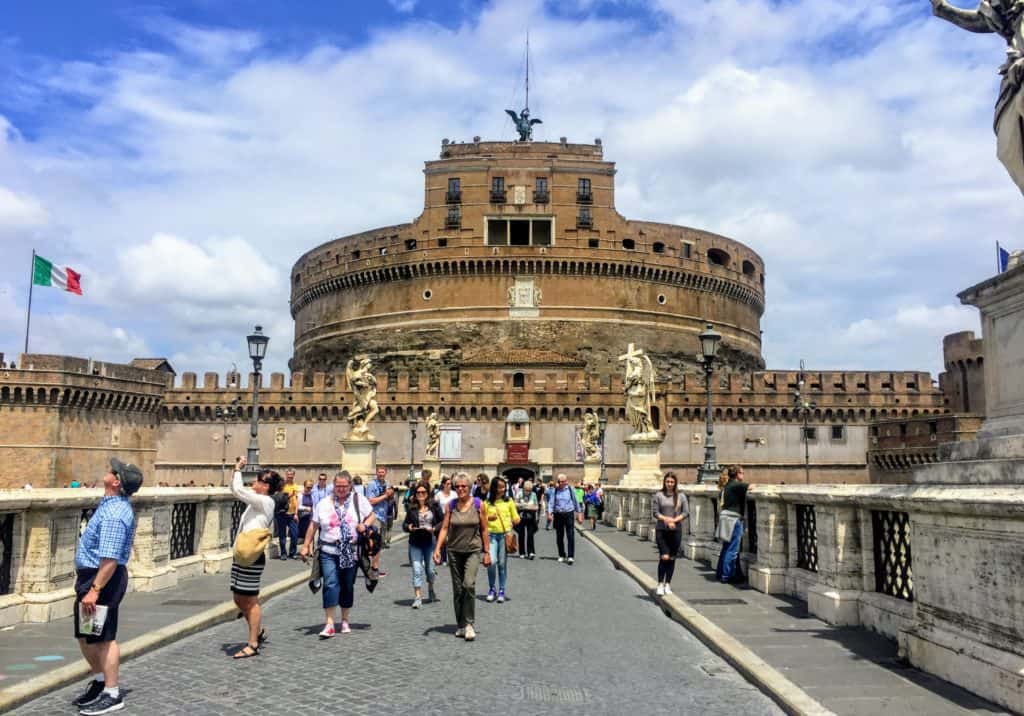 Join us in the 'Eternal City' for a luxurious weekend yoga retreat in Rome. Picture velvet nights and candy coloured vespas zipping down cobblestone streets.
Imagine coins tossed in fountains and taste melting mint gelato under a glistening sun. Envision yourself leaning over the balustrade of ancient bridges and peering into tiny osterias tucked into fragrant alleyways.
Perhaps Rome is an eternity, and so we are drawn to the one place where we can abandon ourselves to the art of il dolce far niente – the sweet pursuit of doing nothing.
Our home for our luxury yoga retreat in Rome will be the luxurious Donna Camilla Savelli Hotel, a baroque jewel that sits on the lush Janiculum hill. Built in the 17th century by famed architect Francesco Borromini this treasured dwelling was once a convent commissioned by a noblewoman.
While the terracotta rooftop terrace provides us with unparallelled views as we connect to the intimate expression of body and spirit during our morning meditation and yoga classes.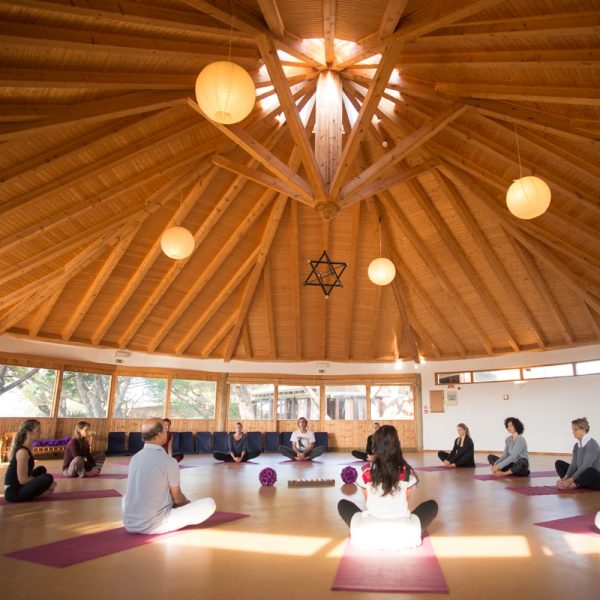 Anula Maiberg and James Crader are coming to Portugal for a week of Pilates NS exploration of movement. If you know them, you know that this will be an incredible week and if you don't know them…get ready for bouts of inspiration, sparks of brilliance and a smile from the universe! And don't forget — you don't have to be special to attend. This retreat is for very real people, just like you and me!
This retreat will fill up quickly and spaces are limited, but do know that anyone can join. We want to make this incredible experience of learning and getting up close and personal with some of the industries best teachers. Get ready for a high energy and unforgettable week.
Our home for this retreat week will be Monte Velho, a breath-taking yoga retreat venue with a stunning round yoga hall, sitting on top of the hills of the Algarve's west coast.
The spaciousness of the retreat and its surroundings invite to get lost and fully immersed in nature. Adjacent to a holistic riding center and not far from the Atlantic sea, Mote Velho feels like a world apart.
Enjoy an adventurous and refreshing activity-packed weekend yoga retreat in the Lake District. Grab your walking boots and join us for a spectacular 3 night retreat at our luxurious accommodation.
Awaken yourself with a course of energising and restorative Yoga practices with our Senior Yoga teacher.
Enjoy a hearty and healthy breakfast and then bundle up for a guided hike on the Friday to discover breath-taking and panoramic views of the Lakes with our qualified mountain guides.
On the Saturday, it is up to you. You can enjoy one of the many activities available in the area: hiking, kayaking, canoeing, mountain biking, horse riding, climbing, or perhaps visit Lake Windermere for the day?
We also recommend getting cosy and enjoying the magnificent grounds, before treating yourself to an indulgent massage. This retreat is suitable for those who love more dramatic countryside experience, love hiking or being active.
If you have never been hiking before that's ok, but just bring suitable clothing and be prepared to be active! Men and women are welcome as well as solo travellers, couples, and friends.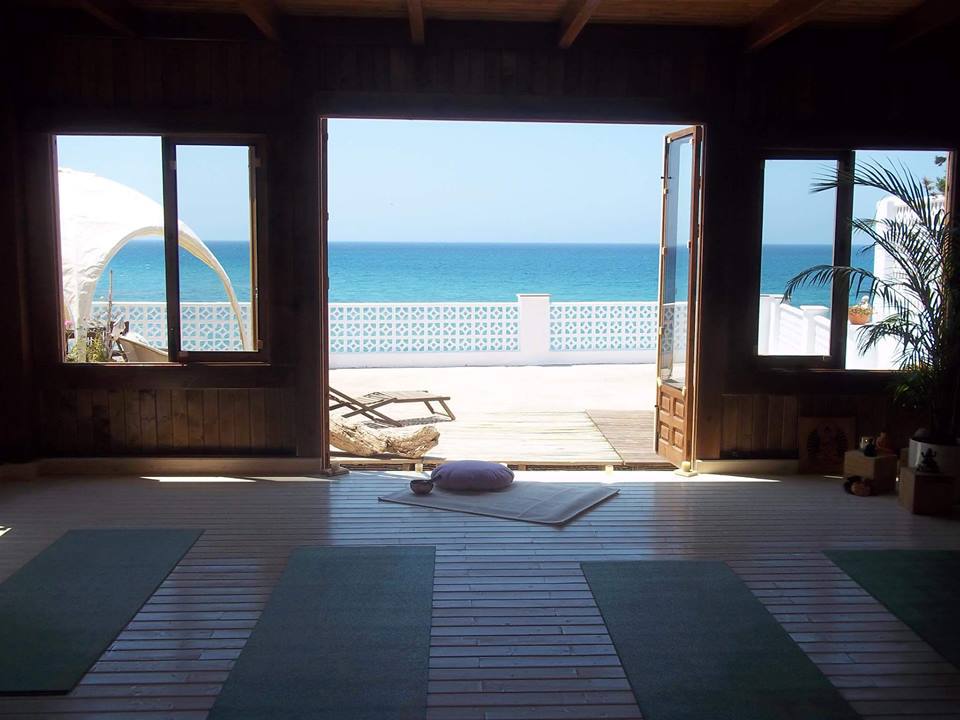 Join us for on our yoga and pilates holidays in the beautiful Bay of Mazarron, with its unspoilt blue flag beaches. Held in spring and autumn when the weather can be glorious.
Our yoga and pilates holidays include yoga practices in a beautiful studio overlooking the sea, a relaxed informal Spanish lesson over lunch, Pilates classes, historical visits, guided excursions so you can learn about the area, wine tasting, cycle rides, activities and much more.
Of course all activities are optional. If you prefer to relax in the apartment or have time at the beach, the choice is yours.
The afternoons will be spent on various activities and fascinating trips learning about the local history, visiting local historic sites, optional walks, wine tasting and optional cycle rides
The area is steeped in history from prehistoric times to Phoenician, Roman and with many places of interest and excavated sites.
A visit to Cartagena is a must to see the roman amphitheatre and excavations and the town of Mazarron to see the stunning mining features and old mining industry.
If you prefer to do your own thing on our yoga and pilates holidays and just relax the choice is yours.
Single travellers, solo travellers, couples and small groups are all welcomed on our Pilates Holidays.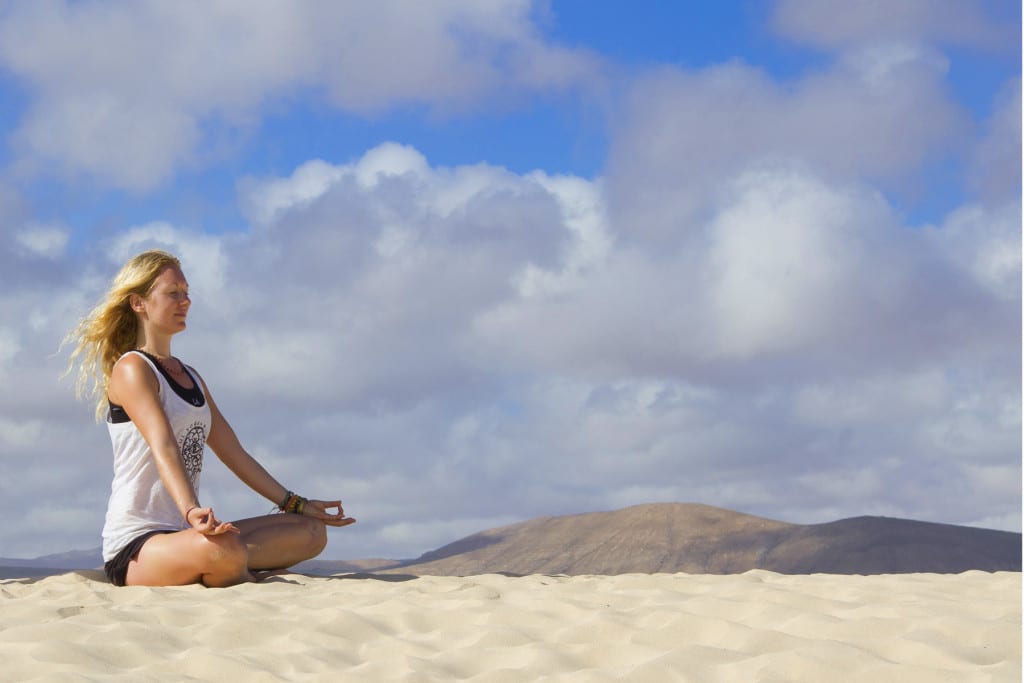 Join us year round at our Surya retreat, on the sun-blessed island of Fuerteventura, with epic sand dunes rolling down into the turquoise ocean, breathtaking white-sand beaches and dramatic volcanic sunsets.
More than just a holiday, we are here to support you in your wellbeing journey, making you feel at ease from the moment you arrive.
Stretch and strengthen your body and mind and bring yourself back into balance with a unique blend of yoga, pilates and meditation.
Enjoy mouthwatering vegetarian meals, holistic massages and stunning sunsets over the volcanoes.
Our seven night yoga and Pilates retreats run every week from Saturday to Saturday. They are designed to help reduce stress, improve fitness and vitality and most importantly take time for you.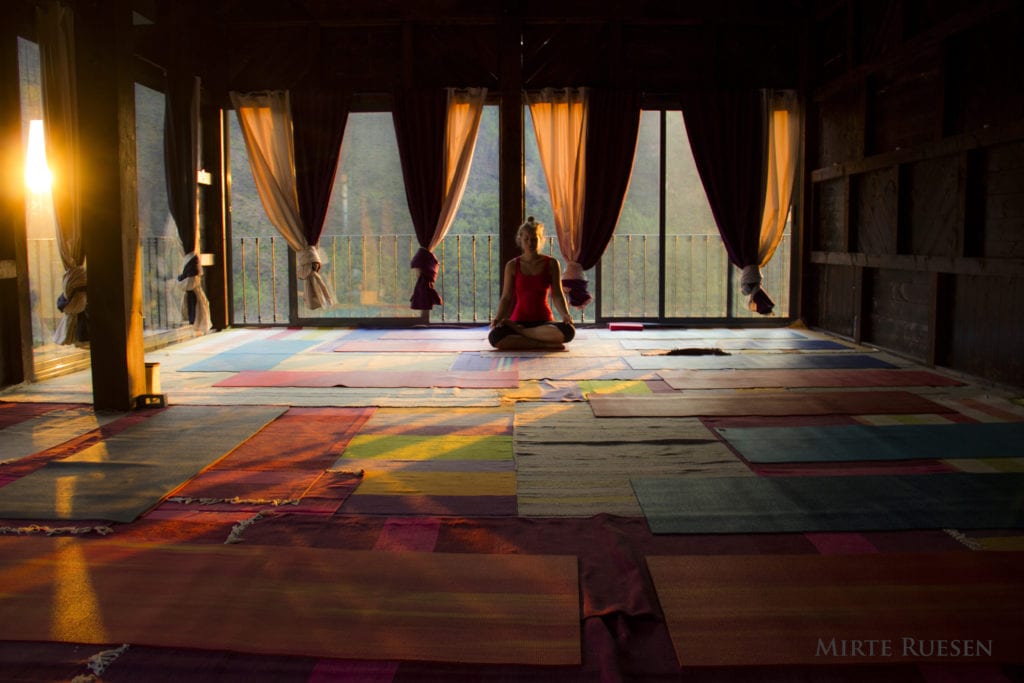 Vale de Moses is a family run yoga retreat in the heart of the Portuguese mountains. Spend a week or more practicing yoga, receiving massage and acupuncture treatments, walking in forests, swimming in natural river pools and eating delicious nutritious food.
Stay in one of the beautifully restored stone cottages, Soulpads or in a Tipi. Our retreat home is perfect for those in need of a break, rest and relaxation.
We are surrounded by nature and forests, peace and tranquility – the perfect ingredients to restore your body and mind.
The combination of good food and sleep, clean mountain air and water, therapeutic massage and acupuncture, hill walking and river swimming, all create a highly restorative context in which to begin, or to deepen, your yoga practice
A variety of styles of yoga are taught at Vale de Moses through the year by some delightful and inspiring teachers who will take care of you on your mat.
Please do not worry about being "good" enough. Or flexible or thin enough. Or whatever enough. We prefer to think you are perfect just as you are.
Whatever your capability or experience may be, you are truly welcome. It might be your first yoga retreat, perhaps your first yoga class, or maybe you've been practicing regularly for decades.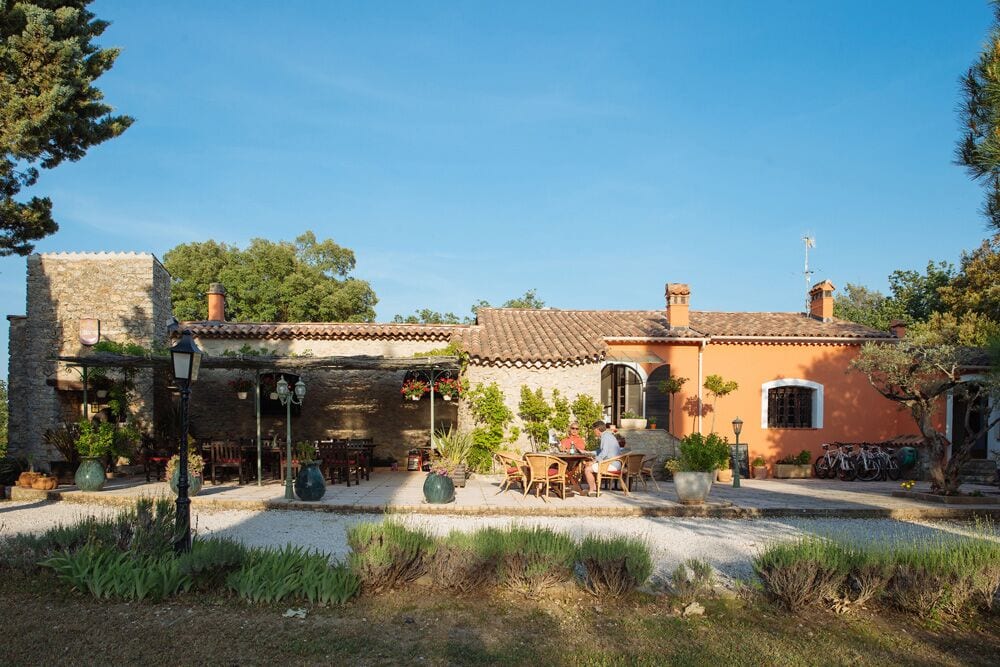 Get ready for our annual getaway in the south of France – this time with a new itinerary with daily yoga, walks, and food-focused activities throughout the week.
From gourmet tastings, the famous Provencal rosé, and plenty of time to take in the gorgeous surroundings on our hikes past lavender, blue waters, and vineyards.
Bastide Avellanne is the ideal location to visit Provence. Situated only 30 minutes from the sea and from the Cote D'Azur between Cannes, St. Tropez and Hyeres.
With its hundreds of kilometers of white beaches, rocky capes and wild bays, it is considered the most beautiful coastline of France.
It looks just as you see in postcards: fields of lavender, medieval villages, chateaux, markets full of colours where you can find local products and exotic spices, lively small towns with a slow way of life.
Day trips may include visits to small villages, large cities, outdoor activities, even a gorgeous spa day in a 5* countryside chateau where you can swim, enjoy lunch, use the spa area and receive a relaxing treatment (included in the retreat).
One day will be spent on the French Riviera on the island of Porquerolles for free time to explore the beaches, hiking trails or town.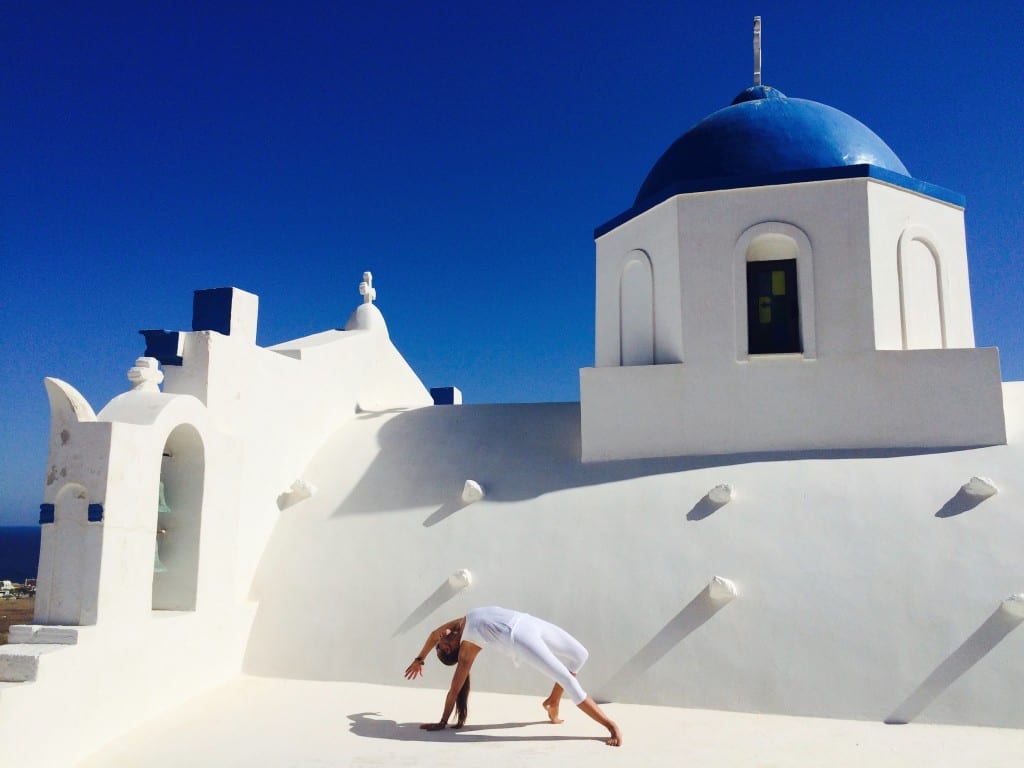 For a breathtaking and unforgettable sunshine Santorini yoga holiday, come and join us on the magical island known for its beautiful blue and white churches and surrounded by majestic views of volcanoes in the backdrop, the crystal clear Aegean sea and stunning sunsets.
Get all the Vitamin D you could possibly need and more soaking-in the warm Greek summer sun.
The wonderful heart-warming people of Greece, the food, and stunning scenery make it a very special location to retreat to. There really is nothing else quite like Santorini so it is a must-do holiday destination.
Your Santorini yoga holiday will include accommodation at a stunning boutique hotel, a wholesome organic breakfast of fruit, granola, meats, cheeses, yoghurt and more all freshly prepared, 3 hours of yoga per day, a 2 hour walking tour of the Santorini Coastline, and more.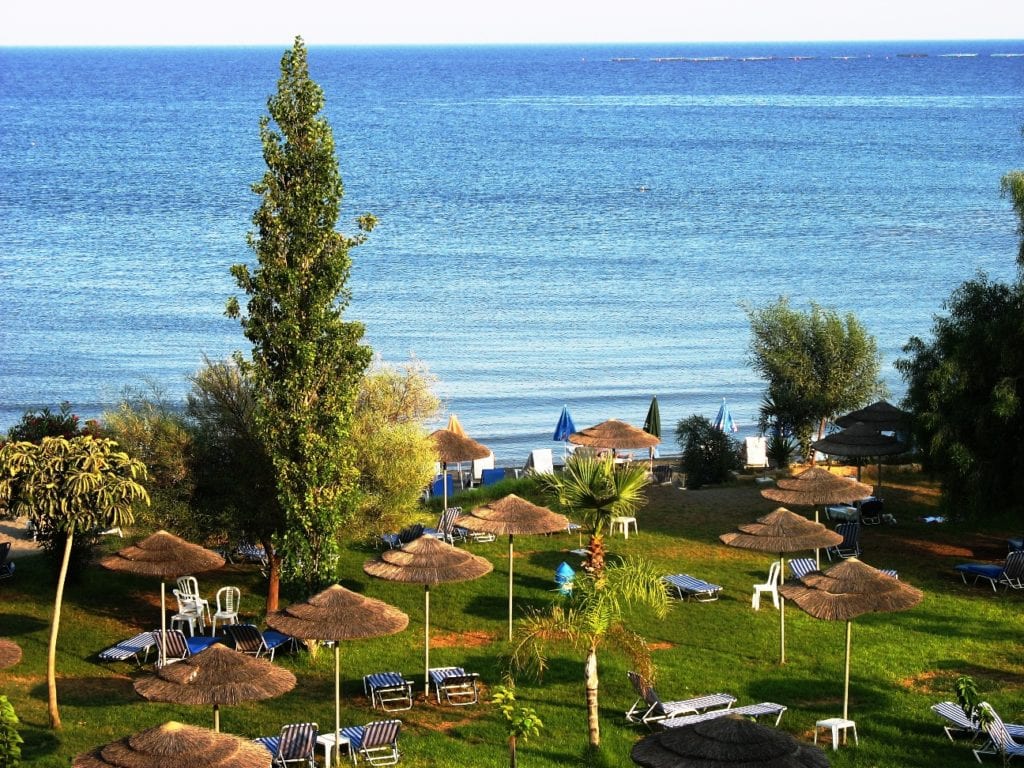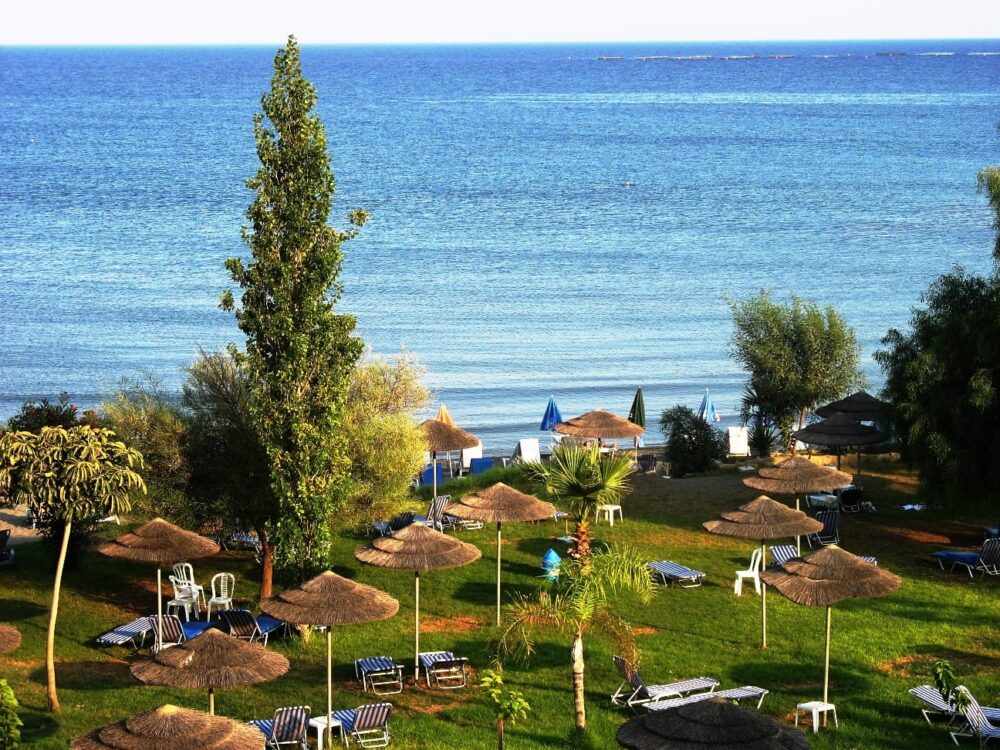 A fun-filled week with something to suit everyone, take the next step along your path of self-discovery through the practice of Hatha yoga, physical postures, breathing techniques, meditation and relaxation with our team of professional yoga teachers!
Relax and unwind in the comfort of one of Cyprus Villages tastefully restored traditional village houses far away from mass tourism. The houses and apartments are located in and around the village of Tochni.
Tochni is set in the country approx. 10 km from the beach and 30 km from Limassol. Spend your free time either reflecting quietly or take part in the varied activities on offer. Leave feeling renewed with a greatly enhanced sense of well-being and positivity.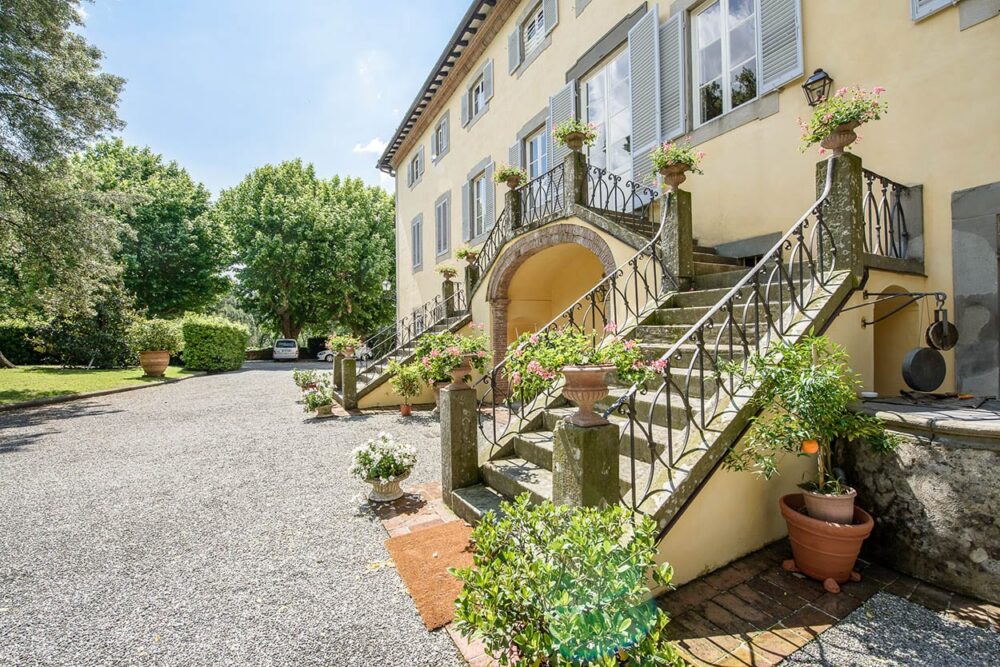 Join us for our Culture, Food and Yoga Retreat in the heart of Tuscany. Nestled in this lyrical landscape, and a short distance from the medieval city of Lucca, we find a true haven for relaxation, Villa Boccella — an immaculately restored 17th century Tuscan estate.
The path to creative awakening begins each morning in the Boccellina garden with our yoga and meditation class. Wake up to the sweet scent of jasmine with views of the Pizzorne mountains on the horizon.
Follow the enchanting trails that lead you past the wild thyme or simply bask by the pool, in the golden light of the afternoon. The focus of this retreat, is manifesting the muse within you!.
Expect a week of fully immersive experiences such as pasta making and silk weaving, as well as a visit to gleaming white marble quarries, as we follow in the footsteps of Michelangelo.
In true Tuscan spirit, we frolic in vineyards, and taste our way through the delectable flavors of the region. The area around Lucca, is referred to as the 'green island of Tuscany'.
Here, we encounter baroque villas, magnificent palaces and charming gardens. When we are not exploring the local countryside, a host of creative workshops await.
Tapping into personal archetypes, through mindful meditation, astrology, a series of arts and crafts activities, as well as blissful massage, we open ourselves to renewal and feel the energy flow.
The path to creative awakening begins each morning in the Boccellina garden with our yoga and meditation class. With the Pizzorne mountains on our horizon, we reach into our authentic selves and follow a series of chakra opening asanas.
Our food and yoga retreat culminates on a glorious Tuscan summer evening for a performance of Puccini at the church of San Giovanni. Your soul will rejoice in the emotion of the setting, the harmony of sounds and the memory created.
This escape is for all levels of yoga and from all walks of life that are interested in the mind-opening experiences that yoga, meditation and travel can inspire.
A love of Italy and its food and culture will make it all the more divine!. Come join us for a creative awakening!. See you in Toscana!.

Join us in the beautiful French Alps for an alpine yoga and hiking holiday adventure. After touring around the French Alps, we love hiking in this area. With so many routes to choose from and breathtaking views, you won't want to go home!
Stay in our beautiful rustic Chalet style accommodation nestled on the mountainside surrounded by alpine pastures. Start and end the day with yoga to stretch out your hiking limbs, and soothe them with a sauna and hot tub, or treat yourself to a massage.
Step out of the chalet and the mountain trails are yours for the picking. If you've not visited the French Alps in the summer time, you're in for a treat. As the winter snow melts away in the spring, the mountains take on their summer mantle of bright green grass and colourful alpine flowers.
Having trouble choosing? Email us at retreats@soulseedmedia.com and we will help you find and book your perfect retreat.
Pack your bags and book your flight! We recommended Skyscanner to search for the best airfare.