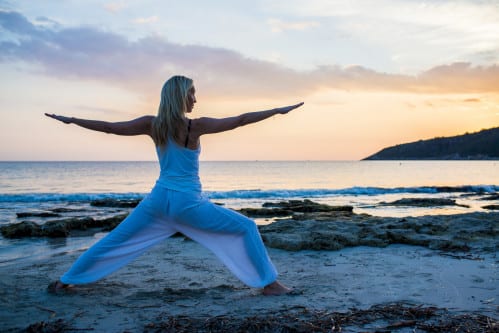 Can't decide where to go in Europe for your next retreat?  Ask yourself, would you prefer a mountain retreat or a sea view to wake up to?
Do you see yourself strolling the streets to explore the local culture between your practice or relaxing and having treatments at the spa?.
Here's some of the best retreats in Europe to consider in your next search. Book through Soul Seed Travel to receive a complimentary gift such as a massage or airport pick up from our retreat partners.
Dates: 28th September – 5th October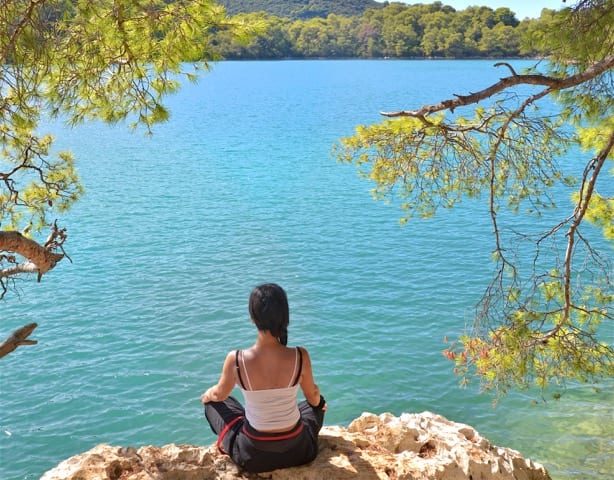 This 8 Day Detox, Yoga, Cooking classes, and Hiking Retreat in Mljet Island, Croatia will nourish, nurture and inspire your body, mind and spirit in 2019. It will create a platform on which you will be able to build on once when your return home, so that you can continue implementing positive changes and healthy life style in your daily life.
During this retreat you will experience the joy of yoga practice combined with meditation and breathing exercises. The healthy cooking classes are led by our macrobiotic chef whose love and knowledge of nutritional, healthy, organic food is truly exceptional. You will also join hiking trips with stunning views of the island, lakes and sea and to Odysseus' cave.
You will be spoiled and nurtured by our chef who will cater for your needs with love and care. Our holistic wellbeing yoga retreat is a short training that will help you start a balanced, healthy lifestyle and it is also a great way to relax, meet new people and just have a joyful, restorative and rejuvenating holiday.
During this retreat we will accommodate a small number of participants, in order for us to be able to serve you in the best possible way and to care of each of participants needs as well as to give everyone the personal attention that is needed during yoga classes as well as cooking classes.
The schedule is designed in a way that every day is a new experience. At the evening tea time, you can discuss and reflect on the experience that you had throughout the day.
♥ Book retreats in Croatia
Dates: 22nd -25th March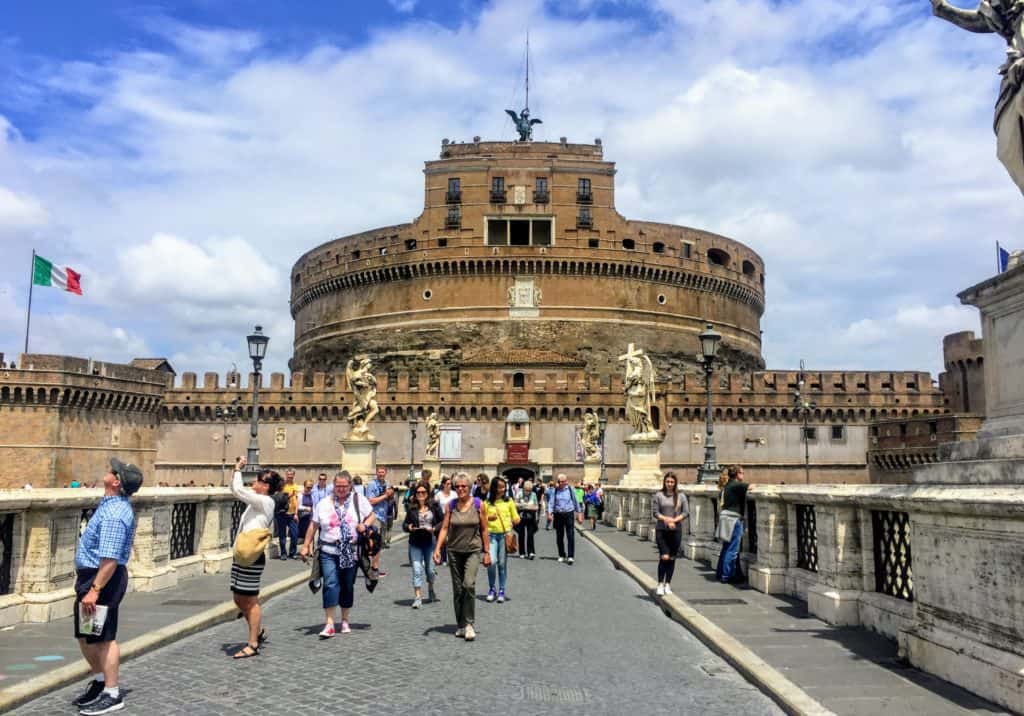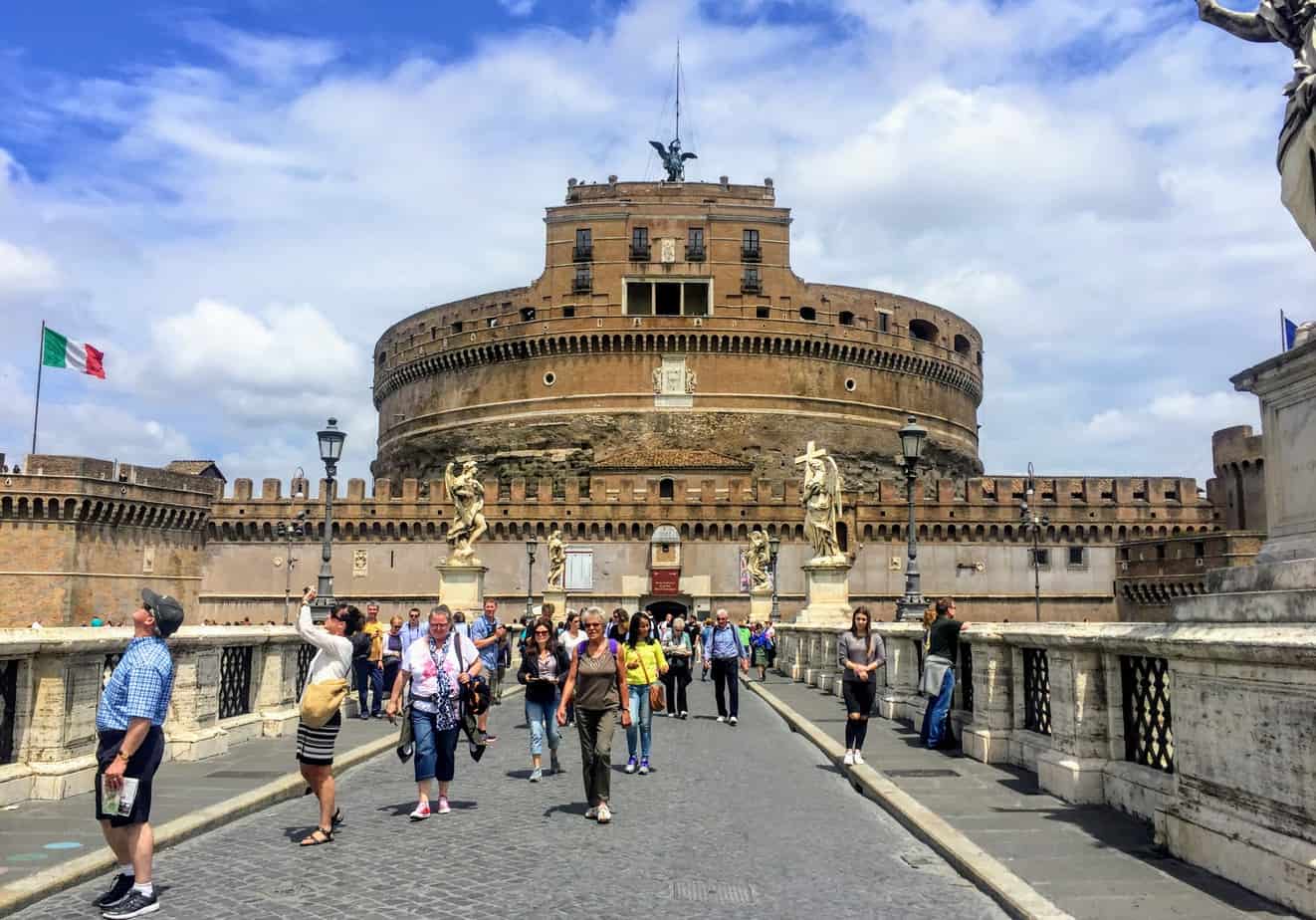 Join us in the 'Eternal City' for a luxurious weekend yoga retreat in Rome. Picture velvet nights and candy coloured vespas zipping down cobblestone streets. Imagine coins tossed in fountains and taste melting mint gelato under a glistening sun. Envision yourself leaning over the balustrade of ancient bridges and peering into tiny osterias tucked into fragrant alleyways.
Perhaps Rome is an eternity, and so we are drawn to the one place where we can abandon ourselves to the art of il dolce far niente – the sweet pursuit of doing nothing.
It evokes in us a desire, a dream and a smile. "Take the whole day!" Joe Bradley said, to which Princess Anne, Hepburn's character replied: "I could do all the things I've always wanted." Well we say, take a few days! In March prepare to be enamoured as we take you on the ultimate all-inclusive Roman Holiday!.
Across the Tiber river in the neighborhood of Trastevere, we meet with vine covered palazzos and hidden vicolos transporting us to another time. Here, the storied past and lively present meet in a spirit that is distinctly Roman – uninhibited and bohemian. Originally, this 'rive gauche' quarter was home to artists and dreamers, making it the perfect backdrop for our Escape
Dates: 18th – 25th May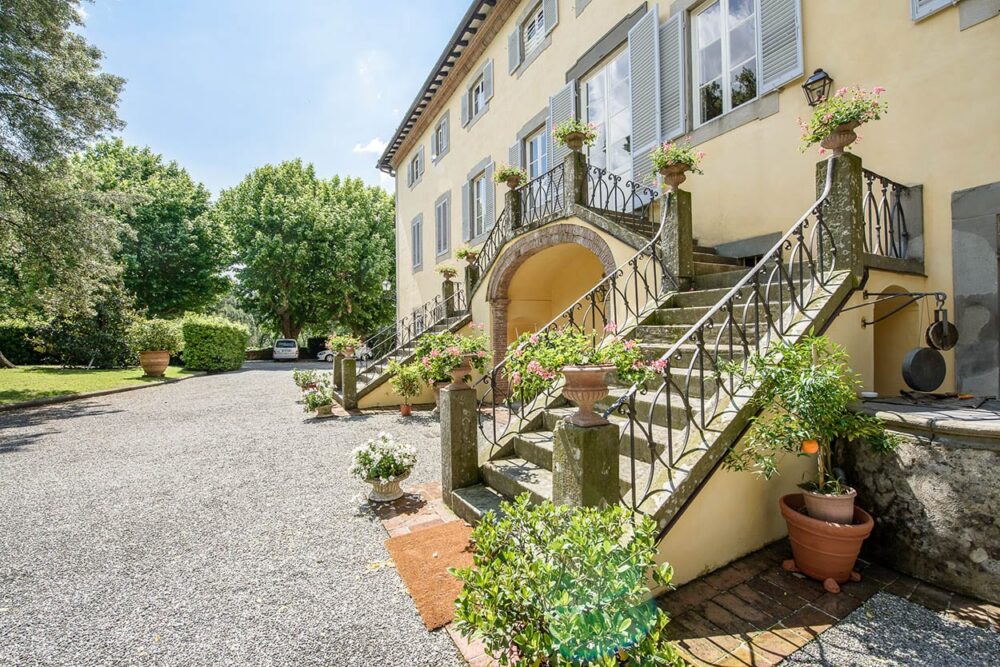 Join us for our Culture, Food and Yoga Retreat in the heart of Tuscany. Nestled in this lyrical landscape, and a short distance from the medieval city of Lucca, we find a true haven for relaxation, Villa Boccella — an immaculately restored 17th century Tuscan estate.
The path to creative awakening begins each morning in the Boccellina garden with our yoga and meditation class. Wake up to the sweet scent of jasmine with views of the Pizzorne mountains on the horizon.
Follow the enchanting trails that lead you past the wild thyme or simply bask by the pool, in the golden light of the afternoon. The focus of this retreat, is manifesting the muse within you!.
Expect a week of fully immersive experiences such as pasta making and silk weaving, as well as a visit to gleaming white marble quarries, as we follow in the footsteps of Michelangelo.
In true Tuscan spirit, we frolic in vineyards, and taste our way through the delectable flavors of the region. The area around Lucca, is referred to as the 'green island of Tuscany'.
Here, we encounter baroque villas, magnificent palaces and charming gardens. When we are not exploring the local countryside, a host of creative workshops await.
Tapping into personal archetypes, through mindful meditation, astrology, a series of arts and crafts activities, as well as blissful massage, we open ourselves to renewal and feel the energy flow.
The path to creative awakening begins each morning in the Boccellina garden with our yoga and meditation class. With the Pizzorne mountains on our horizon, we reach into our authentic selves and follow a series of chakra opening asanas.
Our food and yoga retreat culminates on a glorious Tuscan summer evening for a performance of Puccini at the church of San Giovanni. Your soul will rejoice in the emotion of the setting, the harmony of sounds and the memory created.
This escape is for all levels of yoga and from all walks of life that are interested in the mind-opening experiences that yoga, meditation and travel can inspire.
A love of Italy and its food and culture will make it all the more divine!. Come join us for a creative awakening!. See you in Toscana!.
♥ Book retreats in Italy
Dates: Open April – October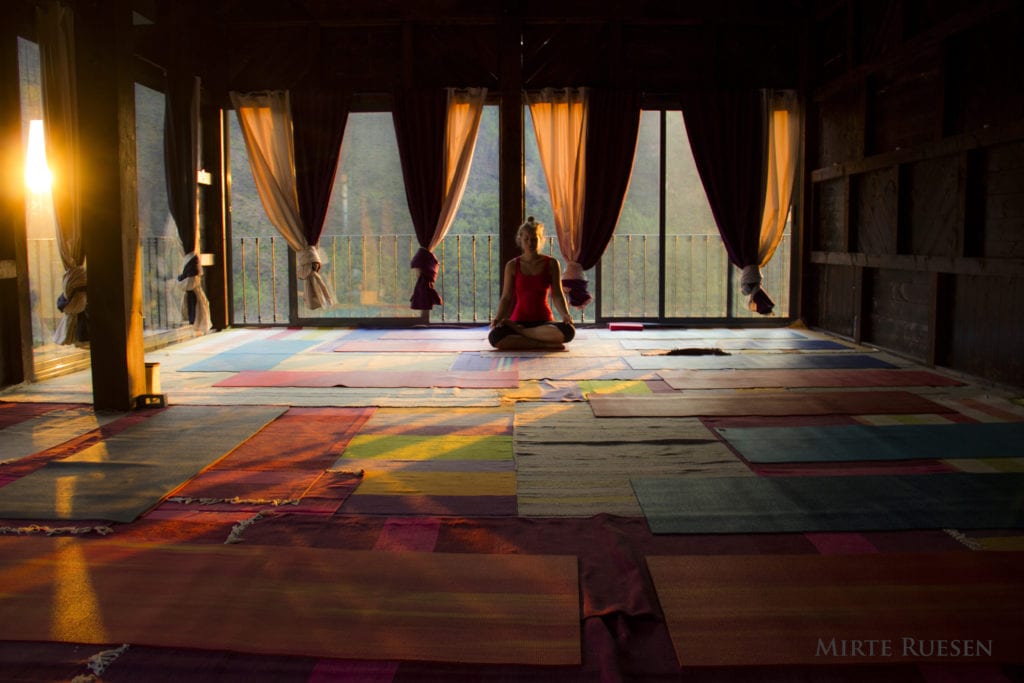 Vale de Moses is a family run yoga retreat in the heart of the Portuguese mountains. Spend a week or more practicing yoga, receiving massage and acupuncture treatments, walking in forests, swimming in natural river pools and eating delicious nutritious food.
Stay in one of the beautifully restored stone cottages, Soulpads or in a Tipi. Our retreat home is perfect for those in need of a break, rest and relaxation.
We are surrounded by nature and forests, peace and tranquility – the perfect ingredients to restore your body and mind.
The combination of good food and sleep, clean mountain air and water, therapeutic massage and acupuncture, hill walking and river swimming, all create a highly restorative context in which to begin, or to deepen, your yoga practice
A variety of styles of yoga are taught at Vale de Moses through the year by some delightful and inspiring teachers who will take care of you on your mat.
Please do not worry about being "good" enough. Or flexible or thin enough. Or whatever enough. We prefer to think you are perfect just as you are.
Whatever your capability or experience may be, you are truly welcome. It might be your first yoga retreat, perhaps your first yoga class, or maybe you've been practicing regularly for decades.
♥ Book retreats in Portugal
Dates: 9th – 15th June

Get ready for our annual getaway in the south of France – this time with a new itinerary with daily yoga, walks, and food-focused activities throughout the week.
From gourmet tastings, the famous Provencal rosé, and plenty of time to take in the gorgeous surroundings on our hikes past lavender, blue waters, and vineyards.
Bastide Avellanne is the ideal location to visit Provence. Situated only 30 minutes from the sea and from the Cote D'Azur between Cannes, St. Tropez and Hyeres.
With its hundreds of kilometers of white beaches, rocky capes and wild bays, it is considered the most beautiful coastline of France. It looks just as you see in postcards: fields of lavender, medieval villages, chateaux, markets full of colours where you can find local products and exotic spices, lively small towns with a slow way of life.
Day trips may include visits to small villages, large cities, outdoor activities, even a gorgeous spa day in a 5* countryside chateau where you can swim, enjoy lunch, use the spa area and receive a relaxing treatment (included in the retreat). One day will be spent on the French Riviera on the island of Porquerolles for free time to explore the beaches, hiking trails or town.
Dates: 31 July – 7 August, 7 – 14 August

Join us in the beautiful French Alps for an alpine yoga and hiking holiday adventure. After touring around the French Alps, we love hiking in this area. With so many routes to choose from and breathtaking views, you won't want to go home!
Stay in our beautiful rustic Chalet style accommodation nestled on the mountainside surrounded by alpine pastures. Start and end the day with yoga to stretch out your hiking limbs, and soothe them with a sauna and hot tub, or treat yourself to a massage.
Step out of the chalet and the mountain trails are yours for the picking. If you've not visited the French Alps in the summer time, you're in for a treat. As the winter snow melts away in the spring, the mountains take on their summer mantle of bright green grass and colourful alpine flowers.
♥ Book retreats in France
Dates: 29th June – 6th July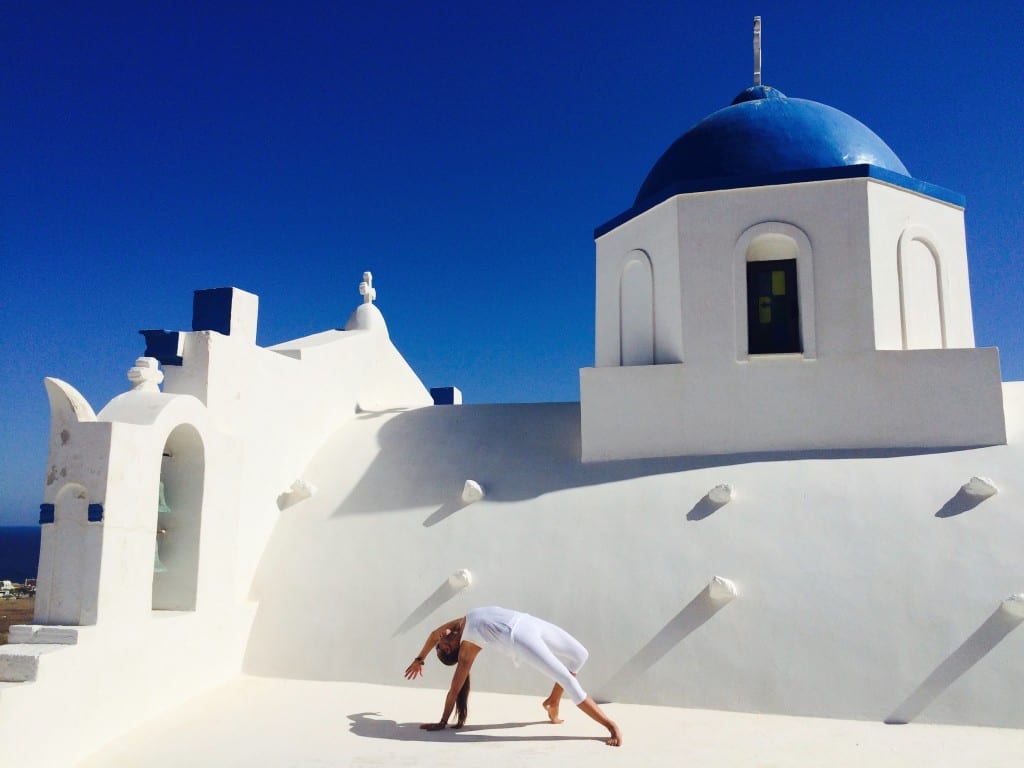 For a breathtaking and unforgettable sunshine Santorini yoga holiday, come and join us on the magical island known for its beautiful blue and white churches and surrounded by majestic views of volcanoes in the backdrop, the crystal clear Aegean sea and stunning sunsets.
Get all the Vitamin D you could possibly need and more soaking-in the warm Greek summer sun.
The wonderful heart-warming people of Greece, the food, and stunning scenery make it a very special location to retreat to. There really is nothing else quite like Santorini so it is a must-do holiday destination.
Your Santorini yoga holiday will include accommodation at a stunning boutique hotel, a wholesome organic breakfast of fruit, granola, meats, cheeses, yoghurt and more all freshly prepared, 3 hours of yoga per day, a 2 hour walking tour of the Santorini Coastline, and more.
Dates: open all year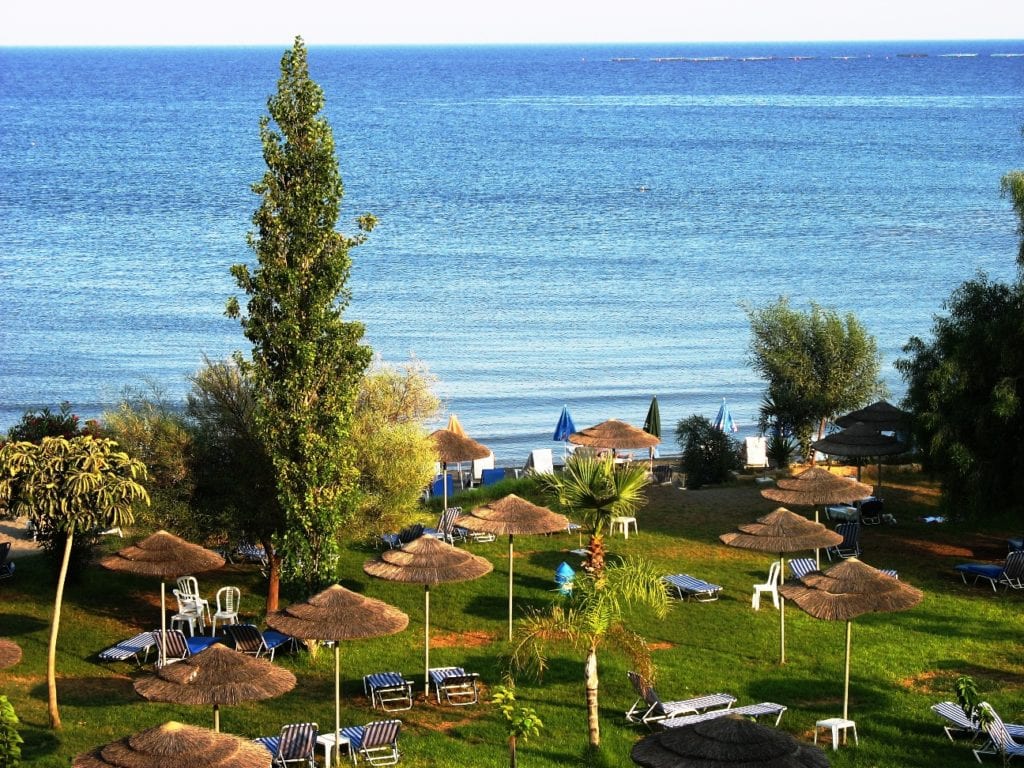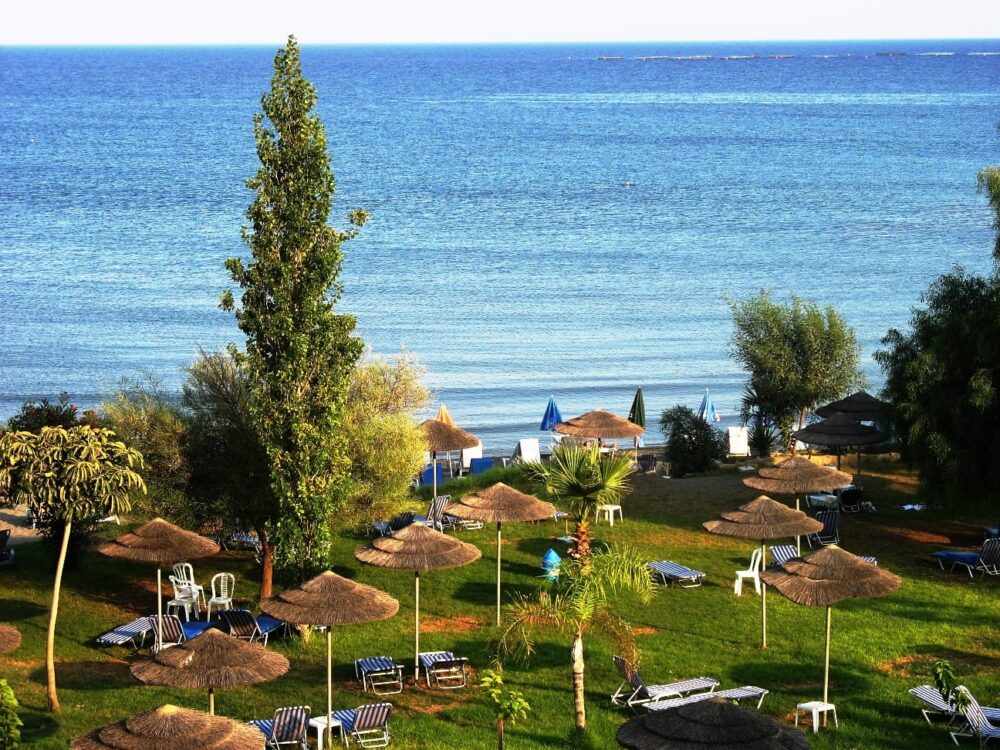 A fun-filled week with something to suit everyone, take the next step along your path of self-discovery through the practice of Hatha yoga, physical postures, breathing techniques, meditation and relaxation with our team of professional yoga teachers!
Relax and unwind in the comfort of one of Cyprus Villages tastefully restored traditional village houses far away from mass tourism. The houses and apartments are located in and around the village of Tochni.
Tochni is set in the country approx. 10 km from the beach and 30 km from Limassol. Spend your free time either reflecting quietly or take part in the varied activities on offer. Leave feeling renewed with a greatly enhanced sense of well-being and positivity.
♥ Book retreats in Greece and Cyprus
Having trouble choosing? Email us at retreats@soulseedmedia.com and we will help you find and book your perfect retreat.
Pack your bags and book your flight! We recommended Skyscanner to search for the best airfare.
Pin this & share our best retreats in Europe guide!