We all know January can be a gloomy time of year for some of us. It's also the best time to get away and fly into the sunshine or keep warm by the cosy fire, go for beach, mountain or forest walks, and energise yourself with invigorating yoga classes to get rid of that Christmas excess.
Soul nourishing food, healing spa and massages and a warm welcoming are all on the new year menu too.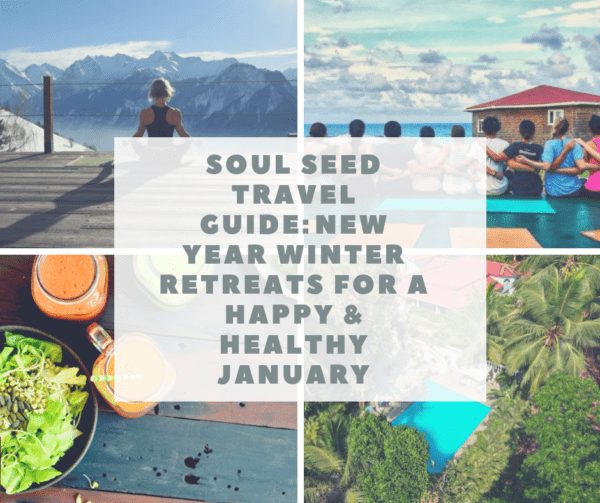 Avoid the January blues and take time for you after the Christmas craziness. Here's our guide to New Year Winter Retreats for a Happy & Healthy January!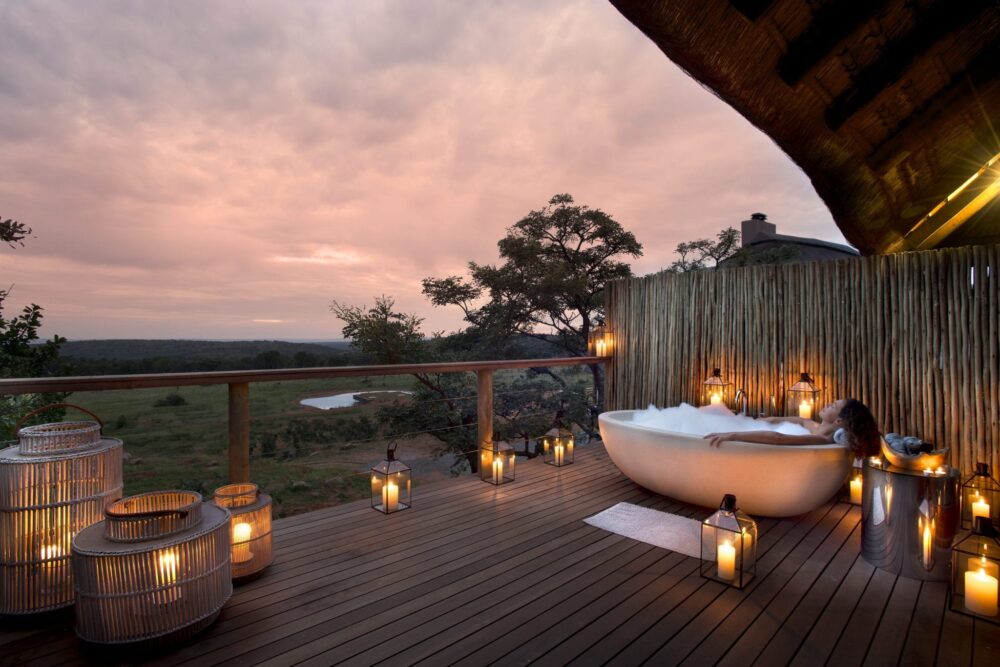 New Year Winter Retreats in Yorkshire: Yoga, Detox & Coaching for women (dates throughout January)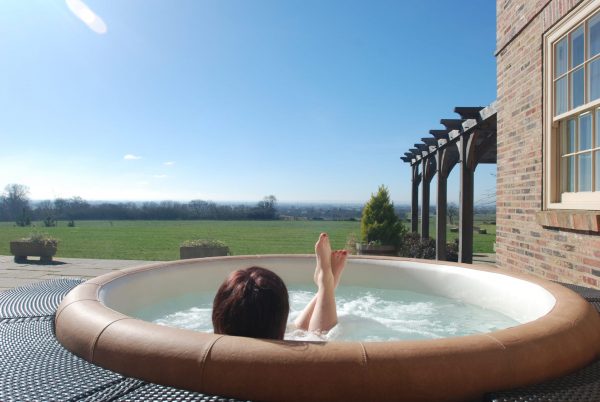 Reframe your mind and transform your life for a healthier, happier you. Raw Horizons is the UK's leading destination for wellbeing retreats for women.
Offering wellness coaching, yoga and detox programmes, our life-changing retreats will take you on a unique mind and body journey to be healthily happy. Here you will find sanctuary, a safe haven to find peace, clarity and inspiration.
Come to us to slow down and discover how to find your balance, access your inner confidence, discover your life passions, nourish your body or just relax.
Our delicious cuisine is based on the clean raw food diet, helping you detox in a gentle satisfying way.
Join us to start your new year with one of our four signature retreat programs for 2, 3 or 5 nights.
Relax with Kundalini yoga, unwind with meditation and rejuvenate with a delicious, gentle detox.
Located in beautiful North Yorkshire countryside with amazing views and lovely country walks, our tranquil retreat venue, Split Farthing Hall is luxurious yet cosy.
Arrive tired, stressed, perhaps a little lost… Leave feeling calm, energised and ready to take on the world.
A Healing Retreat for Regeneration, Replenishment & Alignment. At Fivelements, Puri Ahimsa, we embrace holistic Balinese-inspired therapies administered by traditional Balinese healers using ancient wisdoms passed down through direct lineage.
Following the Balinese principal of Sekala-Niskala, which holds that we all live equally in two worlds; the seen or conscious world Sekala, and the unseen or psychic world Niskala, the Balinese healers engage the help of the divine source during each healing session.
The Panca Mahabhuta Retreat is our signature program that comprises a holistic integrative approach designed to tune in on the physical, emotional and spiritual levels, allowing an organic healing process to naturally unfold. This begins by attuning to your authenticity and honouring your highest potential.
Acknowledging and respecting your individuality, we collaborate with you through a personalised Guest Liaison programme, which guides and nurtures a healing path combining: Balinese-inspired healing rituals for purification, balancing and regeneration, Plant-based living foods cuisine for health, beauty and longevity, sacred arts practices for inner strength, alignment and dedication. Retreats are available in 3, 5, 7, 10, 14 & 21 nights' stays.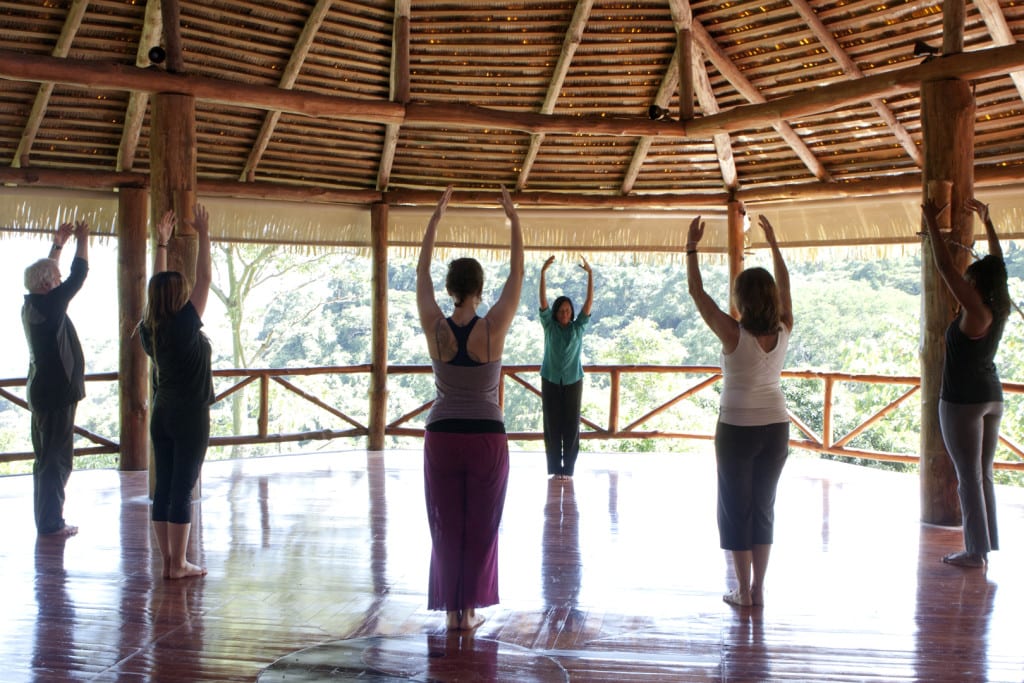 Join other like-minded people in this pristine jungle setting to reinforce the purification experience.  AmaTierra's Costa Rican mountain setting is tranquil and full of tropical life. Here you can really immerse in nature and get away from the stresses of your life. Our herbalist/nutritionist has many years of experience in leading detoxes and taking care of peoples' health needs. Our gardens provide the freshest organic foods possible, every day.
Before you arrive in the beautiful Costa Rican mountains, our registered herbalist and nutritionist, Jill Ruttenberg will send you a simple questionnaire to determine what kind of cleansing program is best for you.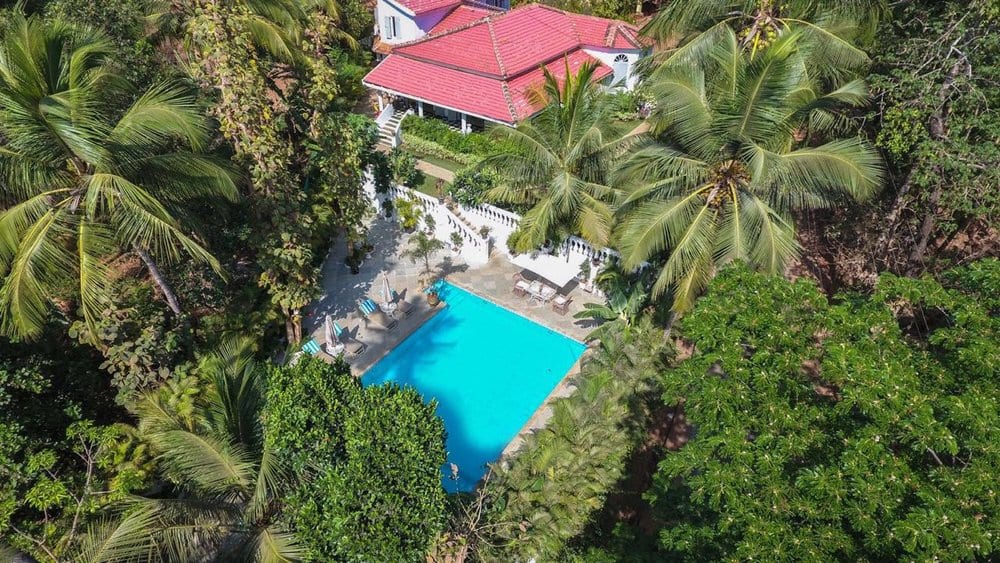 The retreat is designed to achieve balance in a light hearted way with plenty of time for sunbathing on the beach, sightseeing, activities & experiences. Classes are suitable for beginners or intermediates.
A range of holistic therapies are provided in-house from deep tissue massages, reflexology, organic facials & Reiki. Opportunities for Ayurvedic treatments will also be available.
Enjoy boutique luxury accommodation in a private home, not a hotel, not a retreat centre, an intimate home, just like Akasha.
Our Goa home has air conditioning throughout, a gorgeous pool, lovely shaded terraces, lush gardens and outdoor spaces to relax and unwind surrounded by coconut trees and frangipani flowers. This is a true home away from home, Goa style.
Our retreat is located in an oasis of tropical tranquility. The stunning property is nestled away in a remote fishing village in the foothills of the Western Ghats.
It just minutes from Goa's most scenic and pristine beaches: the golden sands of Galgibag, Talpona and Patnem are all just a short stroll away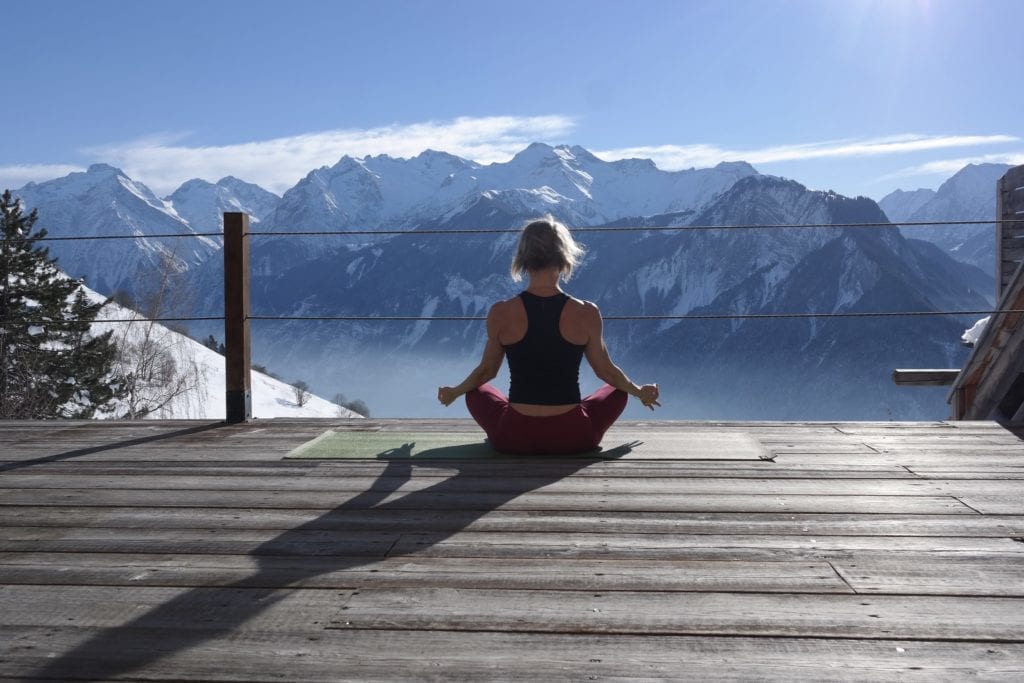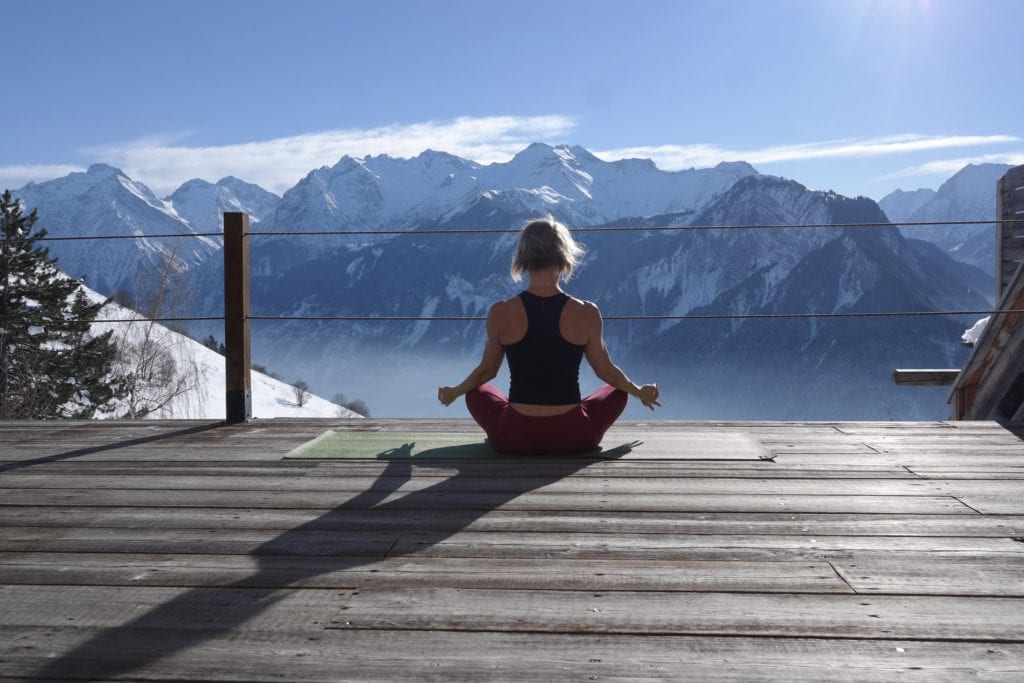 Do you dream of combining the passion of skiing and snowboarding with the restorative balm of yoga and meditation? Rockin' the slopes and carving some inspirational yoga into your holiday? Outside there is ice, snow, powder and breathtaking mountains.
Inside the beautiful stone and wooden chalet there are log fires, bespoke rooms and congenial communal spaces lit by candles, warm smiles and tall tales of mountain adventures. Delicious vegetarian meals, home made breads, juices and house wines are served daily as the sun rises and sets over the mountains of the Oisans ranges.
This is an ancient village where time has been preserved in the twists of the timbers that support the tumbling tiles and wood piles high beside the cow shed door and yet, we can potter up the road and with one ski-lift are deposited into the heart of one of Europe's favourite ski areas, Alpe d'Huez.
Pumping pistes and the life affirming backdrop of the alpine scenery make this a retreat that offers both peace and passion for the ultimate ski-yoga getaway. Our yoga space looks over the mountains, with eyes drawn towards the rising sun or moon, high above the valley floor.
This environment is perfect to breathe deeply of life, to restore and revitalise as the practice soothes tired muscles, calms the mind and prepares the body lovingly for the skiing in your day ahead.
The company is warm, like minded and welcoming, with participants returning annually to experience the dream fusion of a holiday that facilitates skiing in one of the world's top resorts and the yoga instruction of a senior inspirational teacher.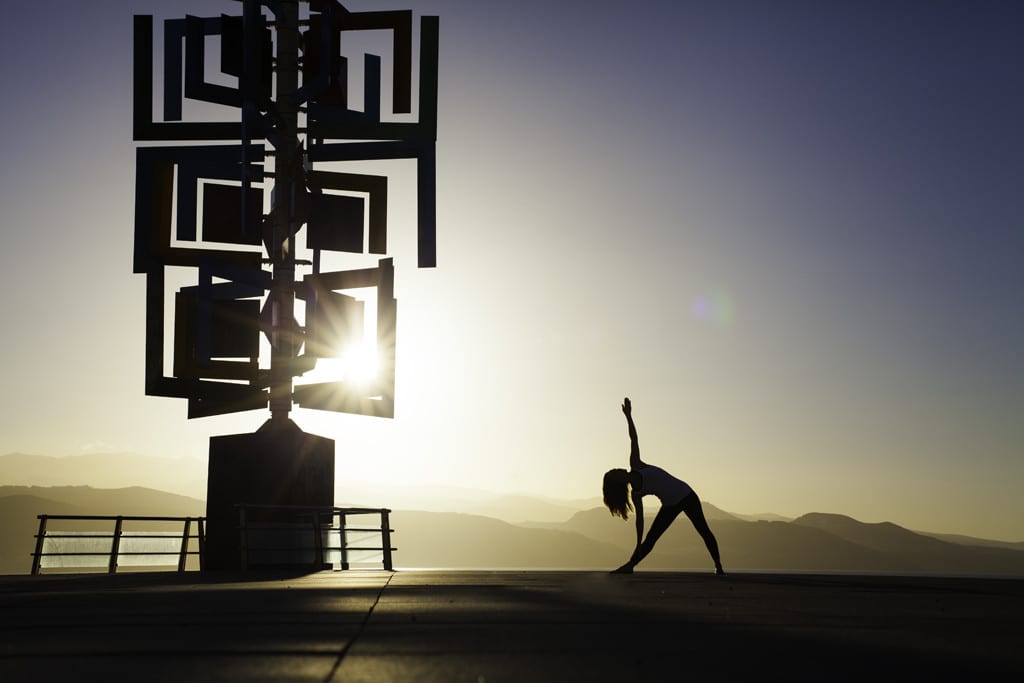 Join us for one of our yoga holidays in Las Palmas, a place known for its all year long summer, right in the beach promenade of la Playa de Las Canteras, a 12 kilometers beach which is considered one of the best urban beaches in Europe.
The Canary Islands are known for their eternal summer weather, so you can enjoy your holidays at the beach all year long. We want to give you the opportunity to let yoga be your daily companion, merge into the Canarian lifestyle, meet new people, connect to nature and have a time for yourself.
An invitation to leave your "musts" behind and just live your holiday as you please. We want to give you what we love, so we offer you daily yoga classes and all sort of activities to discover Gran Canaria, experience something new or simply relax and chill.
Your non yogi partner will also have its place and you will be able to enjoy both your yoga practice and the pleasure of sharing. Because we believe that above all, the best way to be healthy is to be happy.
The neighborhood where we are located is very quiet, secure and warm, so you can have all the facilities of being in a city, but in a soft and calm atmosphere. Las Palmas is a charming city which still keeps its Latin American colonial influences, making it colorful, joyful and kind.
It also has a lot of different kind of nice restaurants where you will be able to eat all sorts of food from all over the world. Our cute yoga studio is from 5 to 10 minutes walk from all our accommodations as it is the rooftop where we teach some of our lessons.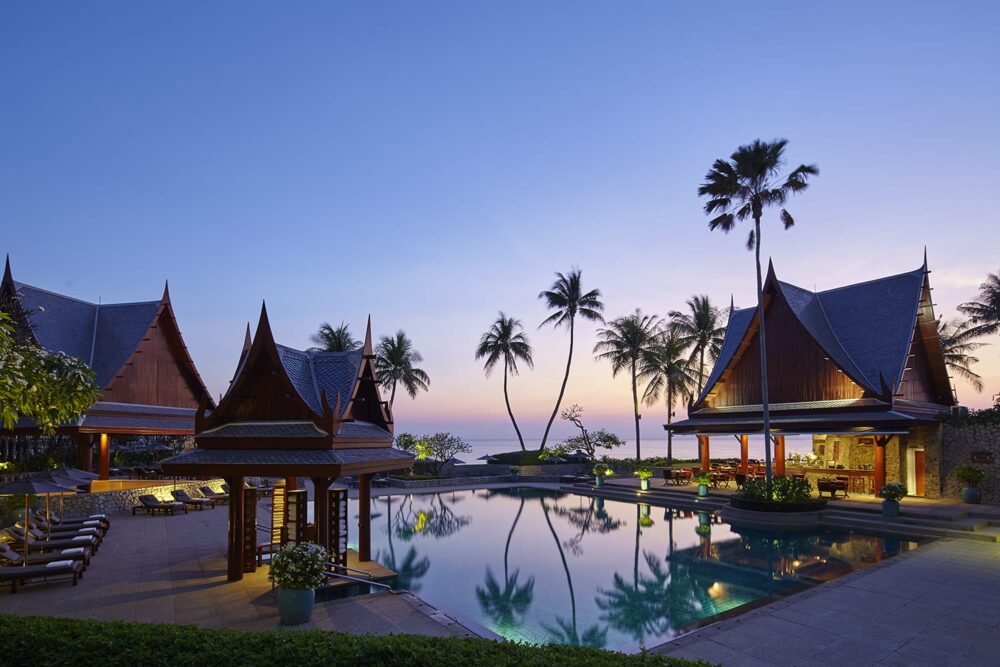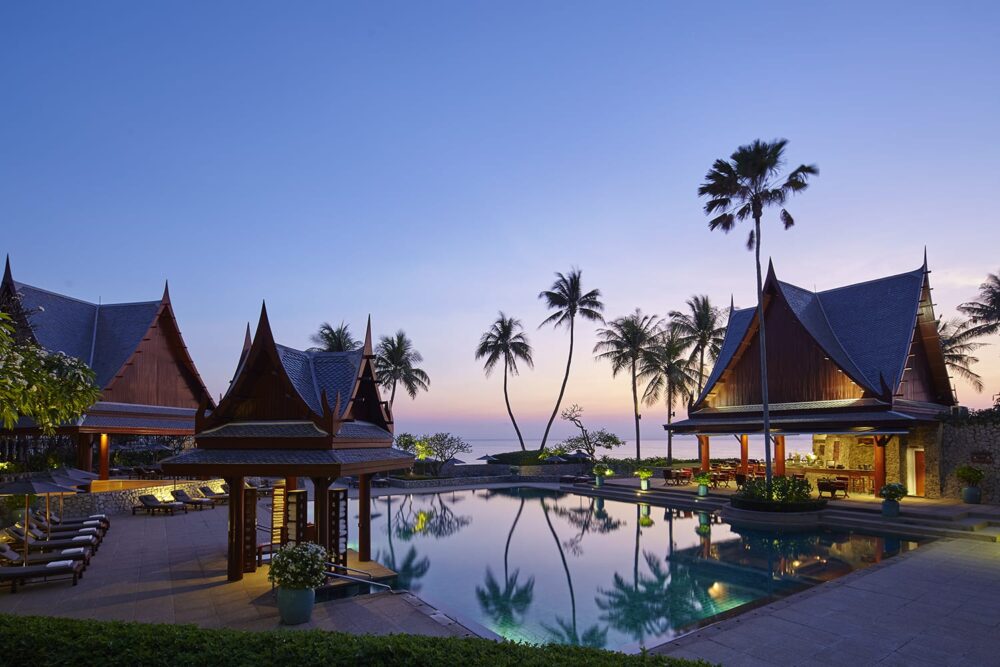 The Art of Detox retreat at Chiva-Som is a fully personalised dietary focused programme. Start a beneficial dietary transformation or a more subtle change to achieve the goals you wish to fulfil. Retreats are available for 5, 7, 10 or 14 nights.
For 23 years, Chiva-Som has provided a Haven of Life for guests seeking health and wellness. Our programmes are founded upon our six wellness modalities: Spa, Fitness, Physiotherapy, Holistic Health, Nutrition and Aesthetic Beauty.
Your personal advisor will aid you in discovering the ideal diet, balancing macro and micronutrients while herbal and nutritional supplements ensure your detoxification processes are working optimally to cleanse your body of toxins.
Through our retreat you will discover a new path towards more nourishing foods that will bring your digestive and metabolic systems back to their optimal function for sustaining health.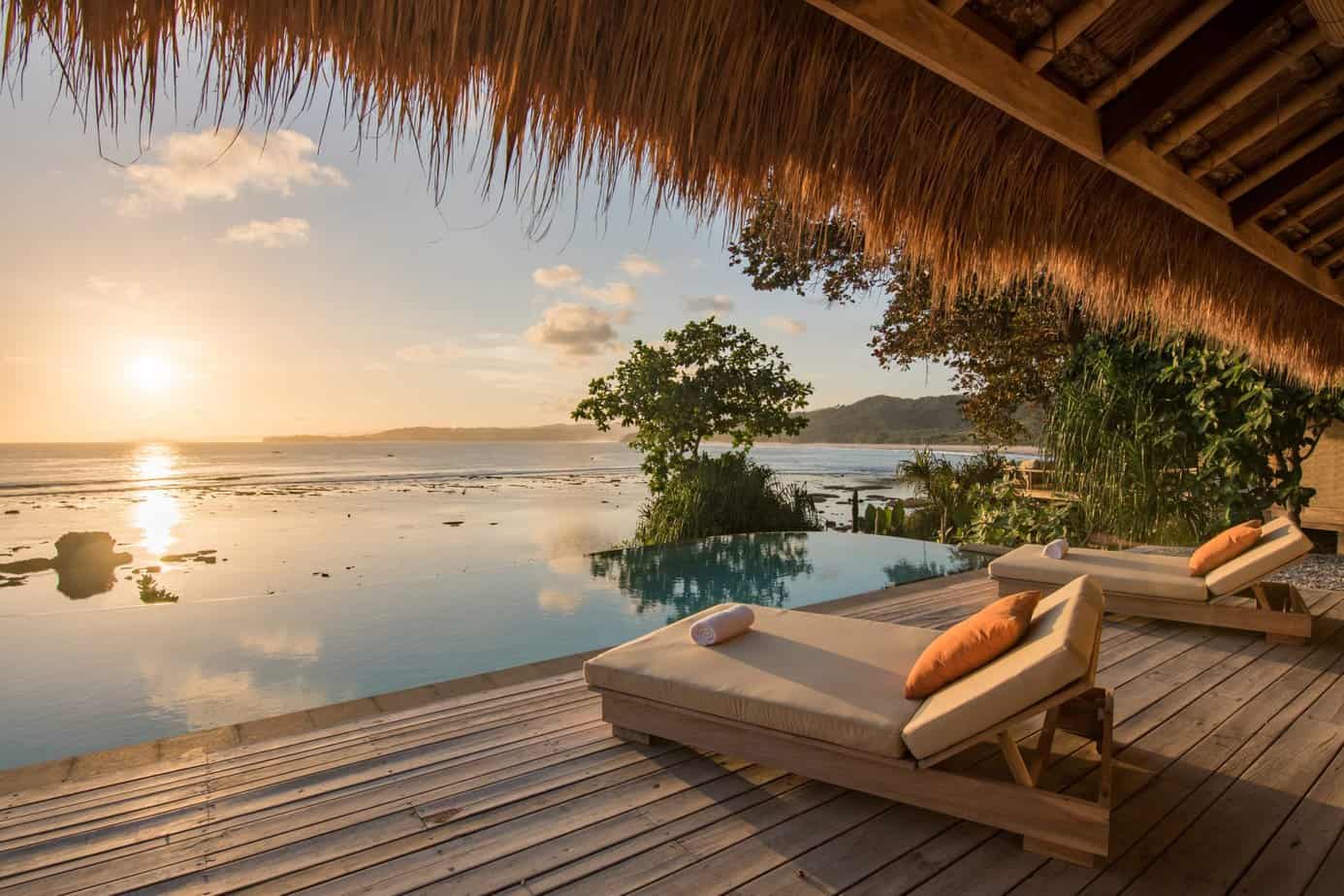 This is not an escape from everyday life. It is the return to a life well lived. Where rugged luxury meets unregulated freedom.
A place to connect with something larger than oneself. A haven for the adventurer, for the wanderer. The endlessly passionate and curious. Arrive with an open heart and leave changed forever. This is vacation with a purpose. A destination with meaning. This is Nihi Sumba.
At Nihi Sumba Island we promote all facets of wellbeing. Our focus is to help you leave rejuvenated and rebalanced through a plethora of activities that have been designed to support our mission.
Let the highly trained, healing hands of our Sumbanese Spa staff take care of you as you unplug from your daily life and begin to reconnect to your inner self.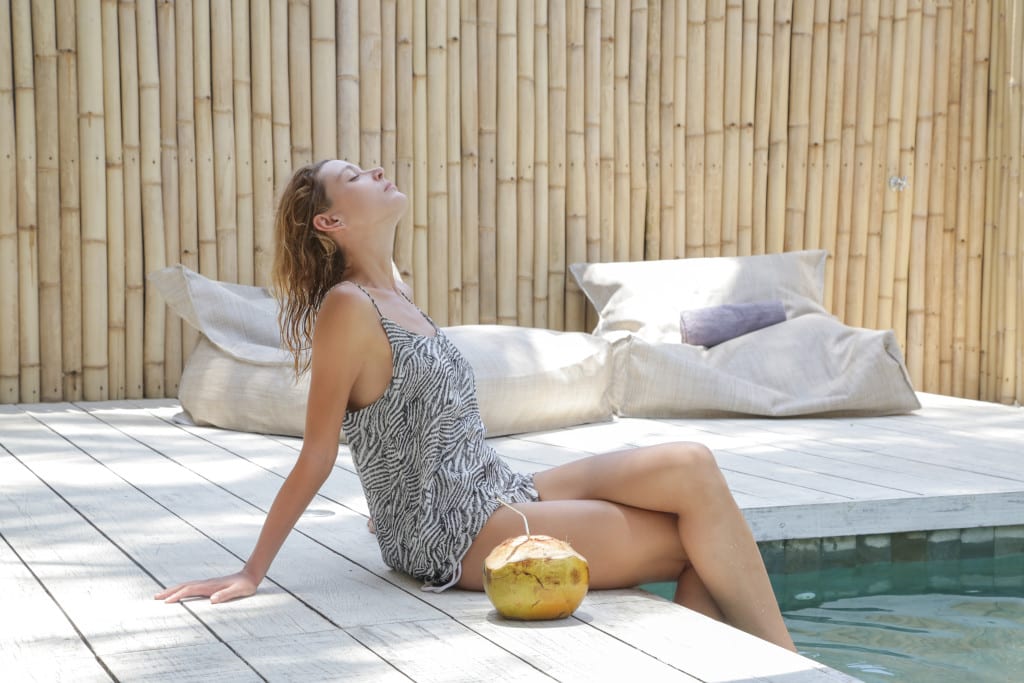 In this 14 day detox you will experience a wonderful cleansing juice detox with our added elixers and alkalizing powders, as well as visit the "real bail" on our tailor made special trips including a unique visit to a rural Balinese Priest in East Bali.
By attending for a longer time, your body will receive a more thorough cleanse, and those stubborn kilos will fall away as well! This is also suitable for those of you who don't want to lose weight, but want to detox and cleanse your body. You will also be pampered at our spa with hot stone massages, organic facial, and body scrubs!
The retreat is located a 10-minute drive from Ubud in the charming Balinese village of Pejeng. We are a boutique style retreat with currently a max capacity of 7, ensuring your comfort at all times.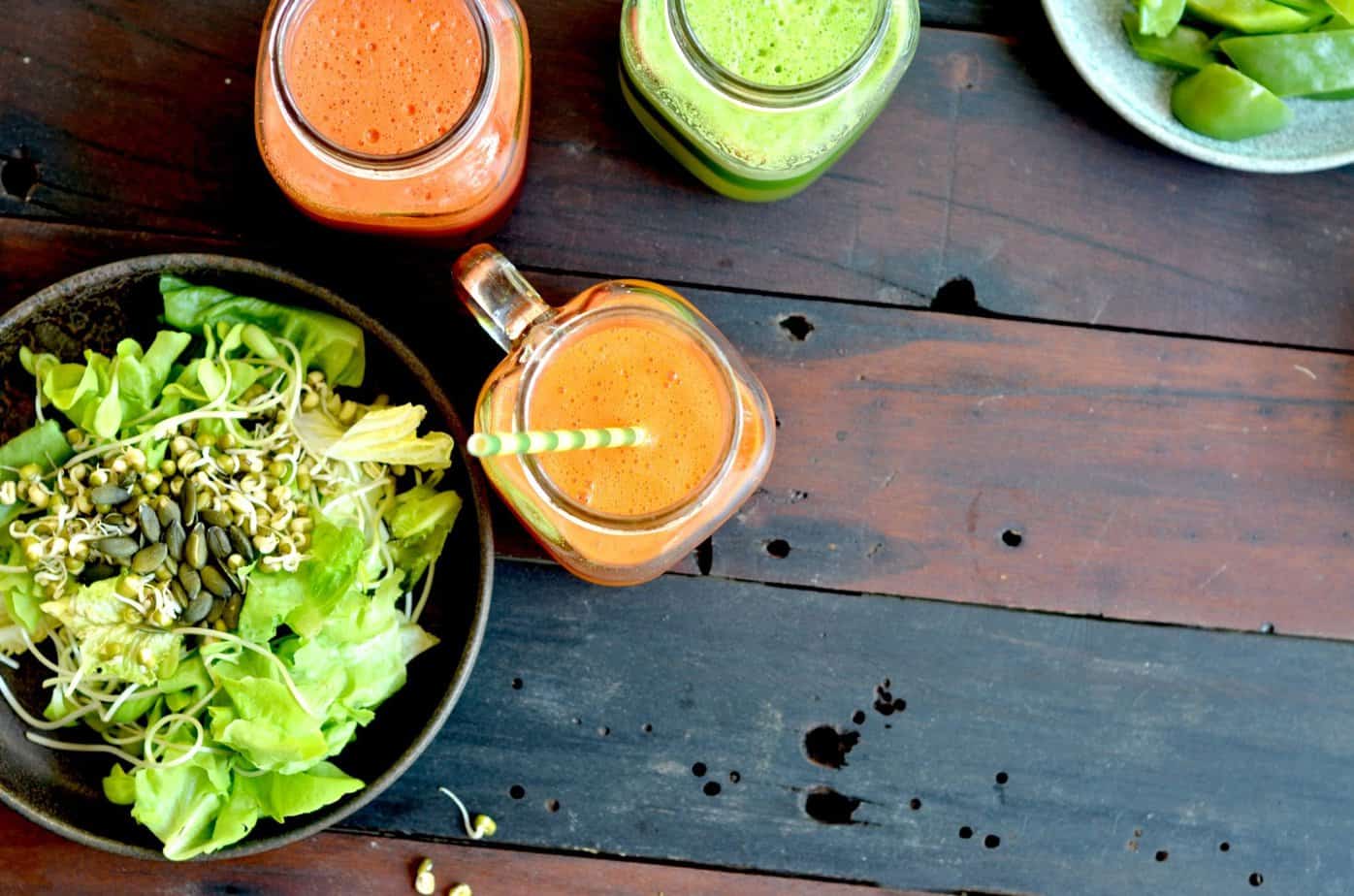 Samahita Wellness Retreat in Koh Samui is purposely set up to help you unlock your potential, increase your energy level, recover and enhance your vitality – to breathe into a new life.
Health, fitness, and spirituality, through yoga practice, meditation, breath, core and cardio workouts, charged delicious food, interesting people, detox and vitality enhancing wellness programs, in a relaxed yet supportive environment, directly on the beach.
Samahita's Total Self-Care Program has been developed to help you make the most of your stay and relieve stress.
You get the stress-free benefit of the whole selection of yoga, breath, meditation, and fitness classes every day, all the great food, and a selection of massages, facials, scrubs and skin treatments. This Samahita wellness program is available for 3, 5 or 7 days.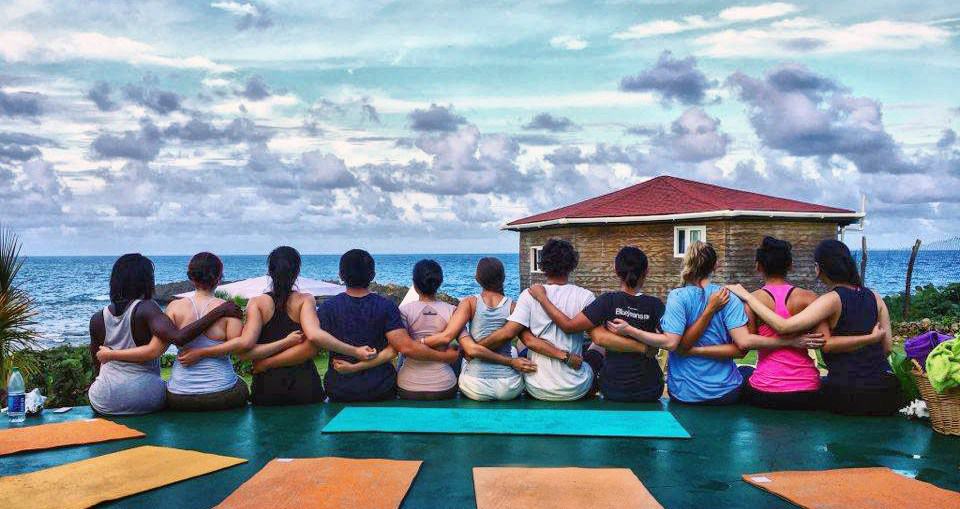 We are directly on the seaside; an Oasis for your Mind & Soul with fantastic ocean views and surrounded by gorgeous green nature; a quiet and safe area where the only sounds you will hear are singing birds and the ever flowing voice of the ocean.
Long Bay beach, one of the most beautiful virgin beaches, with kilometers of fine white sand, is just at 3 minutes walking distance, in the fishermen village Long Bay.
The parish of Portland, on Jamaica's East Coast is one of the most beautiful places on the island. With its stunning and warm blue waters, romantic coves, virgin beaches, breathtaking panoramic views and waterfalls, it is not a tourist area and you will be far away from the rush, stress, and hustle of the city. You will have a chance to meet locals, walk around and enjoy amazing wild nature and the pulsing culture of sweet Jamaica.
It is time to slow down and get back into balance. Enjoy an oasis of tranquility and relaxation through yoga, mind and body awareness, healthy food, fresh spring water and herbal medicine. More than just a holiday, we are here for you to experience a transformational journey within yourself. Go Natural retreats are all about slowing down and getting back into balance.
We cater to the needs of each individual as a whole being, and provide an oasis of tranquility and rejuvenation through yoga, mind and body awareness, healthy food and herbal teas, in a priceless natural environment.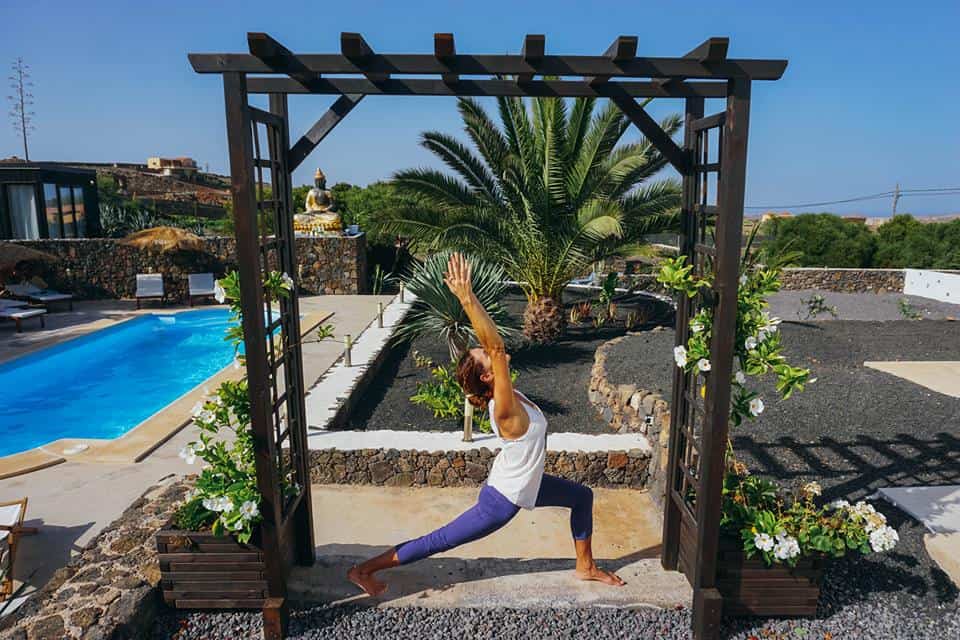 Join us year round at our Surya retreat, on the sun-blessed island of Fuerteventura, Canary Islands with epic sand dunes rolling down into the turquoise ocean, breathtaking white-sand beaches and dramatic volcanic sunsets.
More than just a holiday, we are here to support you in your wellbeing journey, making you feel at ease from the moment you arrive.
Stretch and strengthen your body and mind and bring yourself back into balance with a unique blend of yoga, pilates and meditation. Enjoy mouthwatering vegetarian meals, holistic massage and stunning sunsets over the volcanoes.
Our seven night yoga and Pilates retreats running every week from Saturday to Saturday are designed to help reduce stress, improve fitness and vitality and most importantly take time for you. Perfect for all levels from beginner to advanced practitioners, we are here to support you and your goals every step of the way.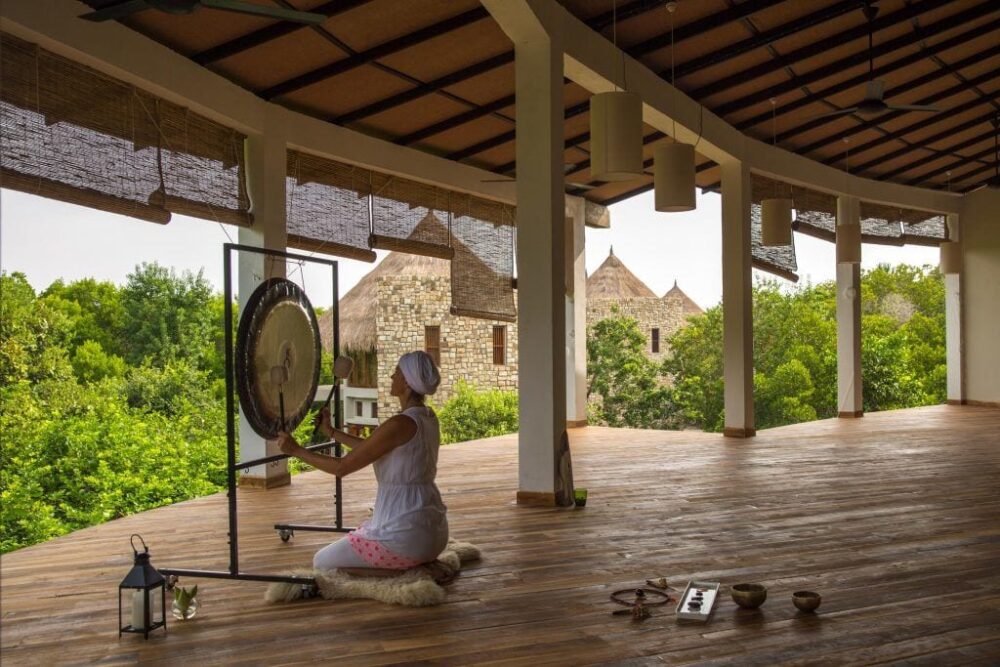 The Sen Wellness Sanctuary is a small, peaceful and modest retreat in a nature reserve set between a lagoon and the ocean in the south of Sri Lanka.
It is the perfect place to immerse yourself in natural beauty and relax and rejuvenate your body and mind.
The Sanctuary offers Yoga and Ayurveda retreats all year round and hosts detox retreats and special Signature retreats a few times a year.
The gentle rhythm of the sanctuary and the pared back approach and architecture of the place allow for a genuine retreat.
The focus at Sen Wellness Retreat is on rest and connection with nature and oneself. The eclectic and fascinating selection of books available are perfect to fill your time between yoga, treatments and walks on the beach.
You'll be encouraged to put away your devices as much as possible and allow for a digital detox too.
With our retreat sanctuary in the mangrove forest by the beach, we invite our guests to reconnect with nature and feel the vital energy of Sri Lanka.
Our retreats allow you to relax, rebalance and rejuvenate in a peaceful, healing environment in our natural sanctuary.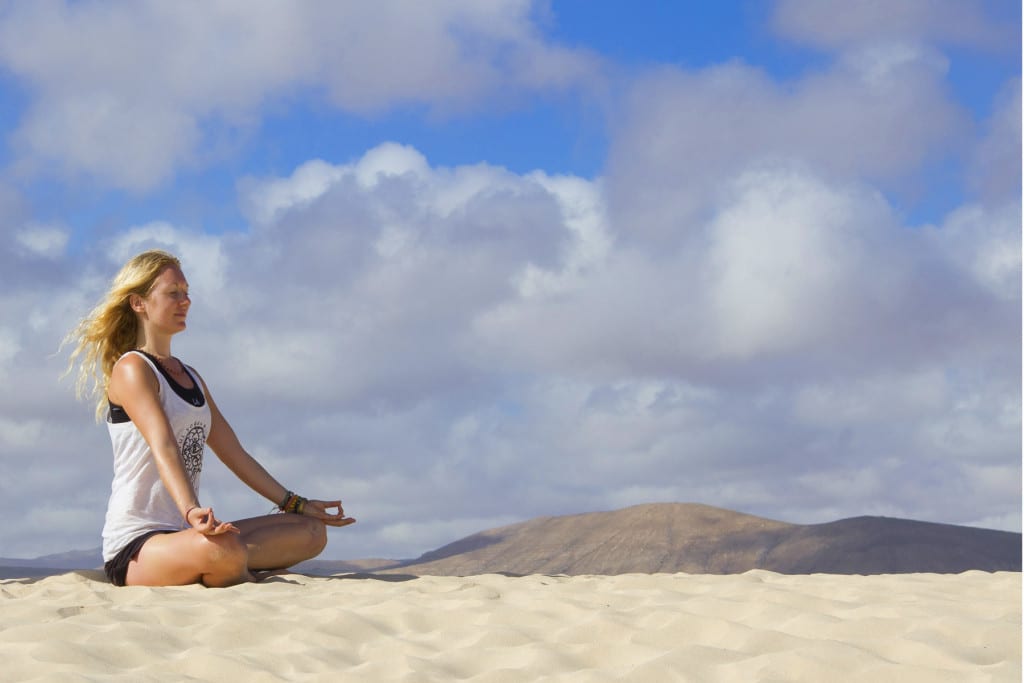 Azulfit's Lotus Retreat in Corralejo, Fuerteventura, Canary Islands is a little oasis for you to experience an unforgettable beach yoga holiday.
Salute to the sun as it rises over the ocean, explore the endless white sandy beaches or learn to surf in the beautiful turquoise ocean.
With world-class instruction from a team of international instructors, an inclusive full body massage and delicious, wholesome breakfasts, the Azulfit retreat is made for holidays that enliven the body, mind and spirit.
The Azulfit Lotus Retreat is perfectly placed for relaxation and respite, located just a short walk from Waikiki beach.
Designed with solo travellers, friends, couples and groups in mind. It's ideal for those looking to combine the relaxation and chilled vibe of a beach holiday with the benefits of a wellbeing retreat. All retreats run Saturday – Saturday.
Check flights using our Skyscanner widget below, they search hundreds of airlines to get you the best deal.
Soul Seed Travel also specialise in tailor made Weekend Wellness breaks at boutique and spa hotels in Europe. If that's more your style please get in touch with us at retreats@soulseedmedia.com with your requirements.