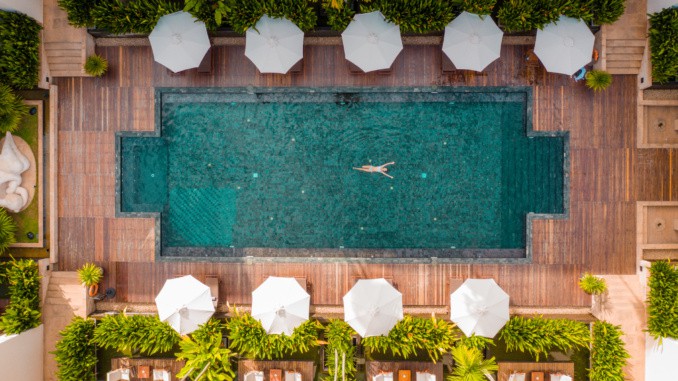 With the Christmas craze already upon us, with that comes over indulgence, less exercise and often those unhealthy eating habits sneaking back up on us.
To help you survive this we've put together a round up of health, fitness and active retreats to kick off 2020. Book before midnight 31st December and we'll give you £25 off your booking.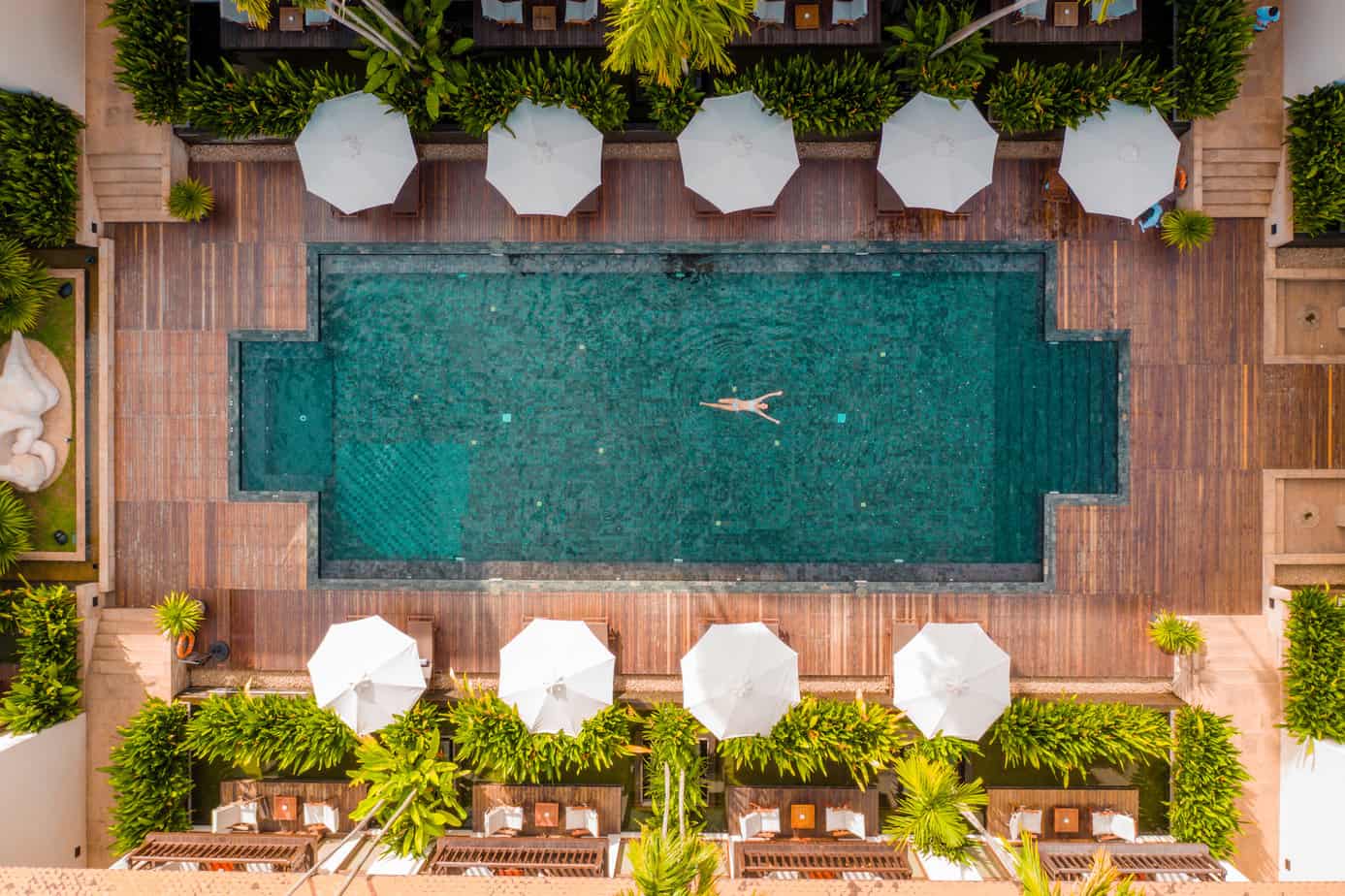 Anantara Spa at Anantara Angkor pays homage to Cambodia's rich cultural heritage, blended with our own holistic wellness beliefs, and brought to life through a diverse collection of spa offers and wellness journeys. We believe wellness is personal. Thus, we have created these array of wellbeing sensations, governed by a Thematic Concept covering hand-picked spa experiences to wellness packages, to suit every mood, preference and fitness lifestyle.
Get on your way to optimum wellbeing with one of our 6-day wellness journeys by Balance Wellness. Immerse yourself in the calm and elegant surroundings of a luxury suite at Anantara Angkor and select from a Reshape or Refresh programme to get you to your wellness goals. Have your programme tailored to your needs by our health and wellness professionals, then enjoy a schedule of exercise sessions, spa treatments and Khmer-inspired cultural activities.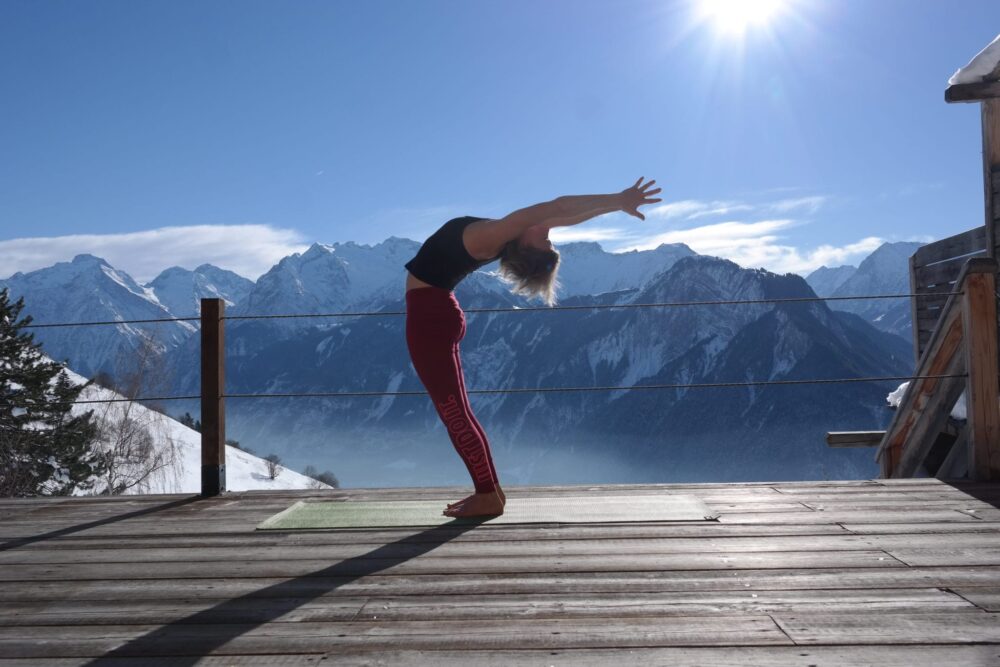 Do you dream of combining the passion of skiing and snowboarding with the restorative balm of yoga and meditation? Rockin' the slopes and carving some inspirational yoga into your holiday? Outside there is ice, snow, powder and breathtaking mountains.
Inside the beautiful stone and wooden chalet there are log fires, bespoke rooms and congenial communal spaces lit by candles, warm smiles and tall tales of mountain adventures. Delicious vegetarian meals, home made breads, juices and house wines are served daily as the sun rises and sets over the mountains of the Oisans ranges.
This is an ancient village where time has been preserved in the twists of the timbers that support the tumbling tiles and wood piles high beside the cow shed door and yet, we can potter up the road and with one ski-lift are deposited into the heart of one of Europe's favourite ski areas, Alpe d'Huez.
Pumping pistes and the life affirming backdrop of the alpine scenery make this a retreat that offers both peace and passion for the ultimate ski-yoga getaway. Our yoga space looks over the mountains, with eyes drawn towards the rising sun or moon, high above the valley floor.
This environment is perfect to breathe deeply of life, to restore and revitalise as the practice soothes tired muscles, calms the mind and prepares the body lovingly for the skiing in your day ahead.
The company is warm, like minded and welcoming, with participants returning annually to experience the dream fusion of a holiday that facilitates skiing in one of the world's top resorts and the yoga instruction of a senior inspirational teacher.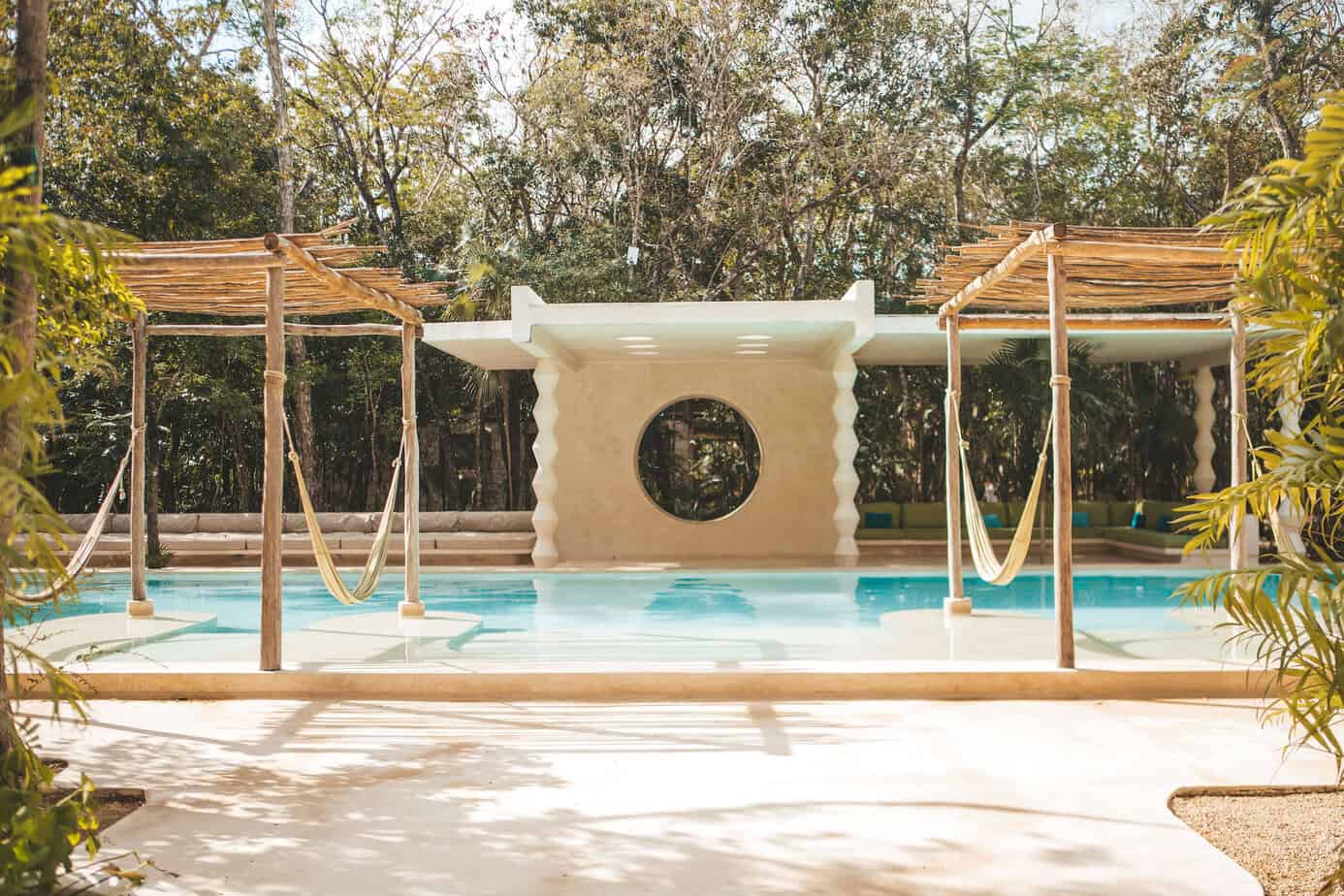 Are you looking to turn chaos into clarity, build structure, and uplevel your life? Join Laurana and Camila on a 5 night/6 day transformative retreat experience in the jungles of Tulum, Mexico. Connect with the mystic powers of the Mayan totem jaguar and integrate the energies of the Full Moon during the Jaguar Alchemy yoga and self exploration retreat.
If you are you feeling detached from Source? Drained? Ungrounded? Stagnant? Or feeling like you need to shift energy but don't know how? This retreat is for you. We will explore aura repair, self-expansion techniques, energy-field balancing, and tools to heal the healer in us all. We will create a safe space and stable foundation for everyone to come together as we ground down and explore our gifts as we help you fully understand and reach your capacity.
This retreat will give you time away from your busy schedule and overwhelming life duties and allow you to deepen your yoga practice, give you free time to journal and express yourself, meditate, experience native spiritual rituals, and gain tools to uplevel your life and create alchemy.
The Jaguar Alchemy transformative and yoga retreat will leave you feeling clear, grounded, connected, and ready to actualise all the new tools you have gathered into your reality.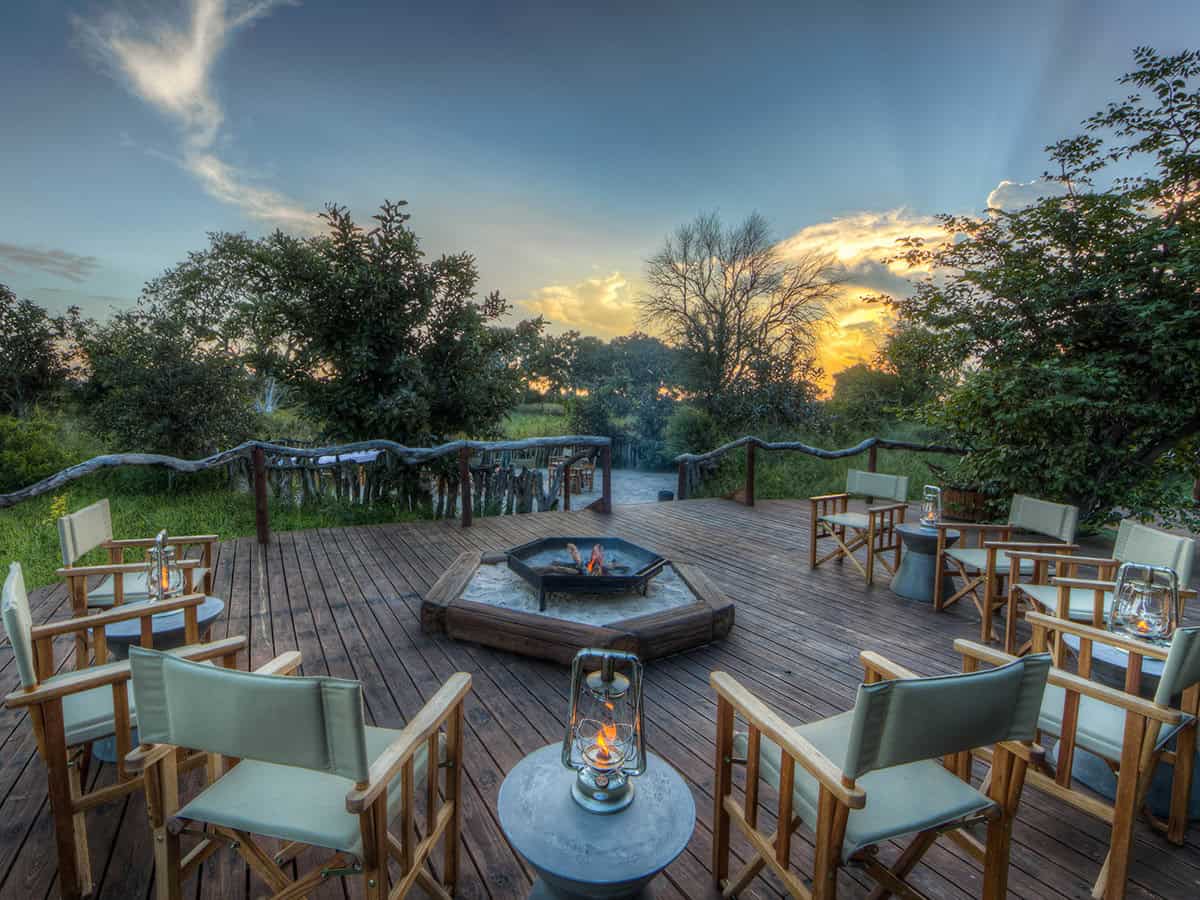 Journey with us on our first class mindful retreat in Botswana along the untouched Okavango Delta. The Retreat takes place at two luxurious lodges, Mopiri and Nokanyana offering you the best of both worlds in the Delta – an incredible opportunity to connect deeply with the elements and energy of nature as we move from the wetland to the drylands. Not only will you experience the remoteness from land, but also from above with 3 scenic flights.
Morning yoga flows at sunrise will be whispering rejuvenation into your soul as the world awakes along the Delta and Khai. The picture-perfect settings will give you the feeling as though time is standing still and you will certainly be renewed after each session.
The remainder of the day will be spent on unique activities specific to the area, relaxation and self-reflection. The teams at Mopiri and Nokanyana will discuss all the activities on offer and you can do as little or as much as you would like to.
As the days draw to a close, you will find yourself back in nature for an afternoon yoga practice before sunset. An incredible way to end the day and quiet your mind before dinner under the starlit skies.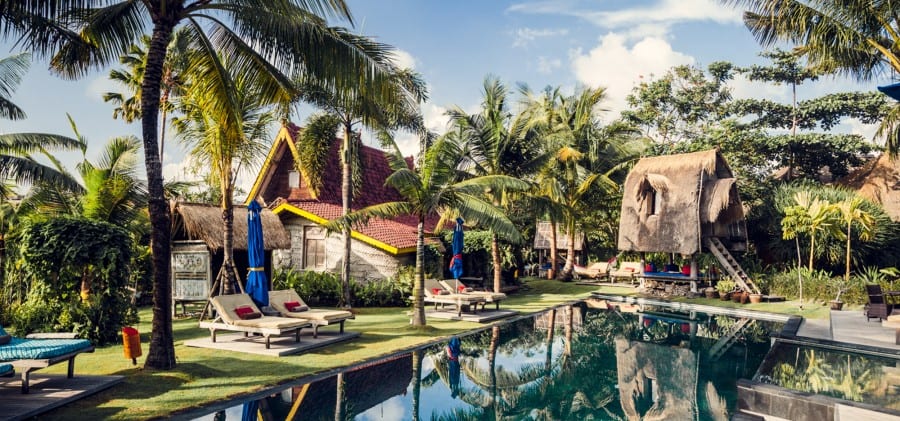 This pilates and yoga retreat at Desa Seni is one of our most popular, even amongst our teachers! Every two years we return to the island of gods for our Bali fix. For the fourth time, our beautiful teacher of teachers, Tash Barnard, will be leading us through her innovative and knowledgable Pilates classes and inspire you to do more than you thought you were capable of.
Tracy Sue de Plassis, classical Pilates and Iyengar Yoga teacher will join us and add that second layer of teaching with her patience, knowlegde and wisdom.
Exercise besides, of course there will be plenty of time to explore the natural and cultural wonders of Bali itself, be it the beaches, the temples, an evening walk through the rice fields or the creative bustle of Ubud's shop-lined alleys.
Surrounded by paddy fields and an organic garden, our home for the week will be the much sought after Desa Seni Village Resort in Changgu. Created by two Australian friends, the eco-resort is a labour of love and a hand-picked collection of beautiful antique wooden homes and traditional furnishings, representing different cultures and traditions of Indonesian lifestyle.
Each villa has its own style and character and the attention to detail is remarkable. It might take you the week to discover all the little details and treasures your cosy home has to offer. There is a saltwater pool with a sundeck, an organic restaurant supplied from the on-site garden, and a spa offering holistic treatments.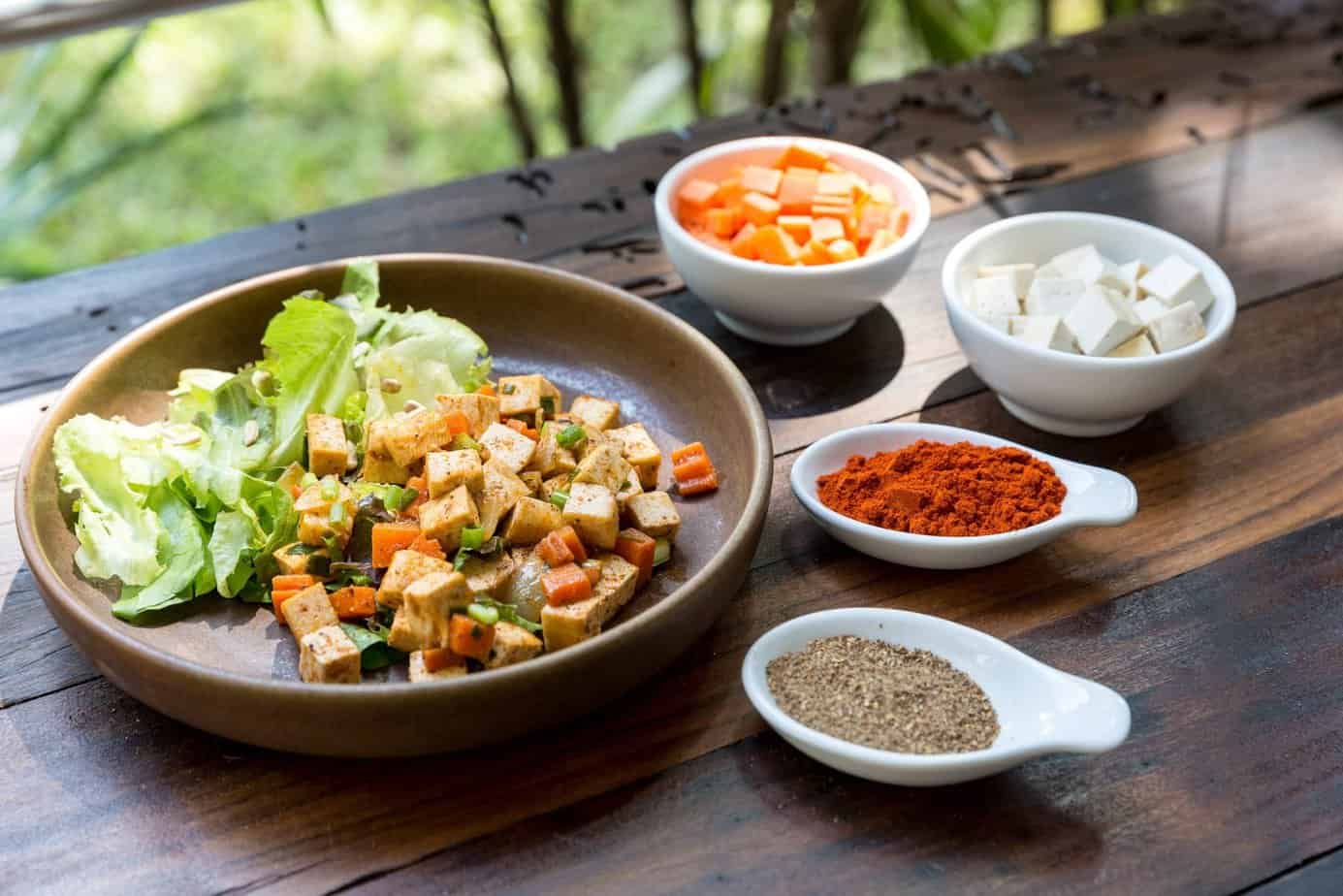 Samahita Wellness Retreat in Koh Samui is purposely set up to help you unlock your potential, increase your energy level, recover and enhance your vitality – to breathe into a new life.
Health, fitness, and spirituality, through yoga practice, meditation, breath, core and cardio workouts, charged delicious food, interesting people, detox and vitality enhancing wellness programs, in a relaxed yet supportive environment, directly on the beach.
Samahita's Total Self-Care Program has been developed to help you make the most of your stay and relieve stress.
You get the stress-free benefit of the whole selection of yoga, breath, meditation, and fitness classes every day, all the great food, and a selection of massages, facials, scrubs and skin treatments. This Samahita wellness program is available for 3, 5 or 7 days.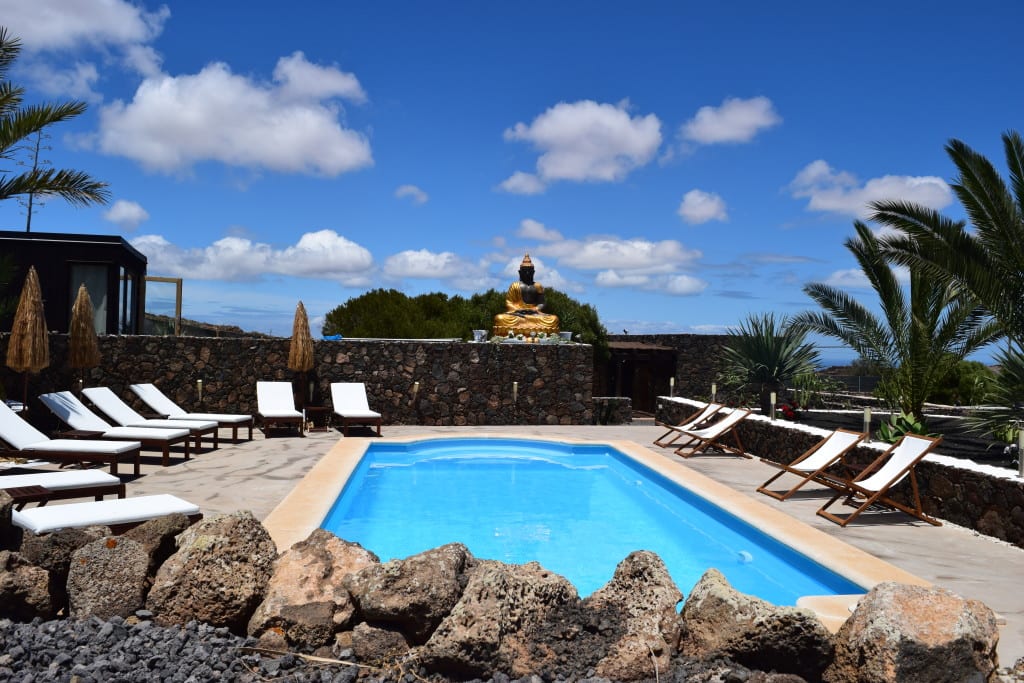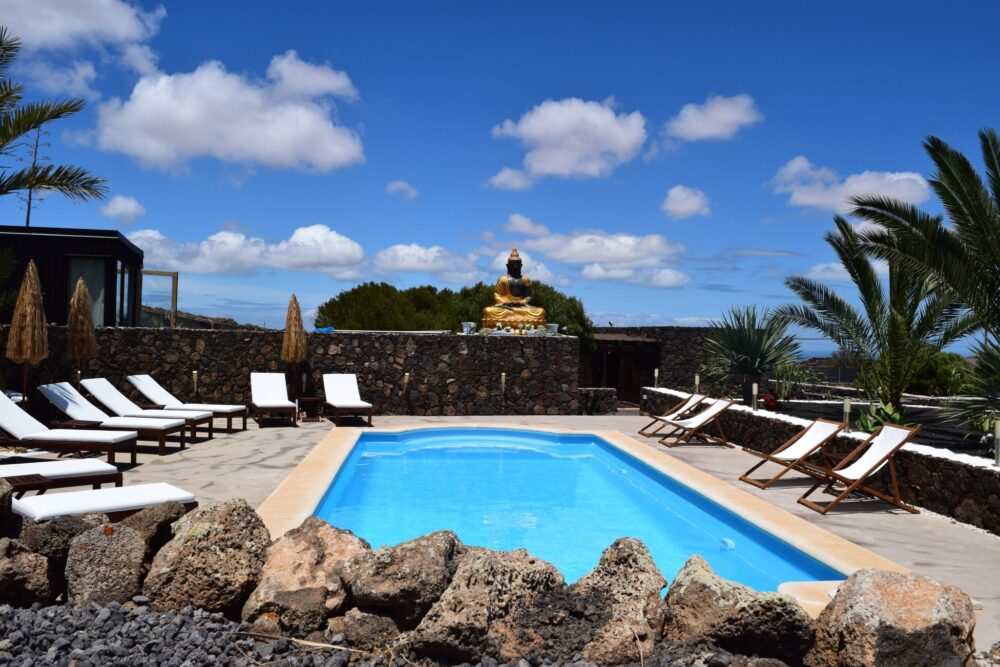 Join us year round at our Surya retreat, on the sun-blessed island of Fuerteventura, Canary Islands with epic sand dunes rolling down into the turquoise ocean, breathtaking white-sand beaches and dramatic volcanic sunsets.
More than just a holiday, we are here to support you in your wellbeing journey, making you feel at ease from the moment you arrive.
Stretch and strengthen your body and mind and bring yourself back into balance with a unique blend of yoga, pilates and meditation. Enjoy mouthwatering vegetarian meals, holistic massage and stunning sunsets over the volcanoes.
Our seven night yoga and Pilates retreats running every week from Saturday to Saturday are designed to help reduce stress, improve fitness and vitality and most importantly take time for you. Perfect for all levels from beginner to advanced practitioners, we are here to support you and your goals every step of the way.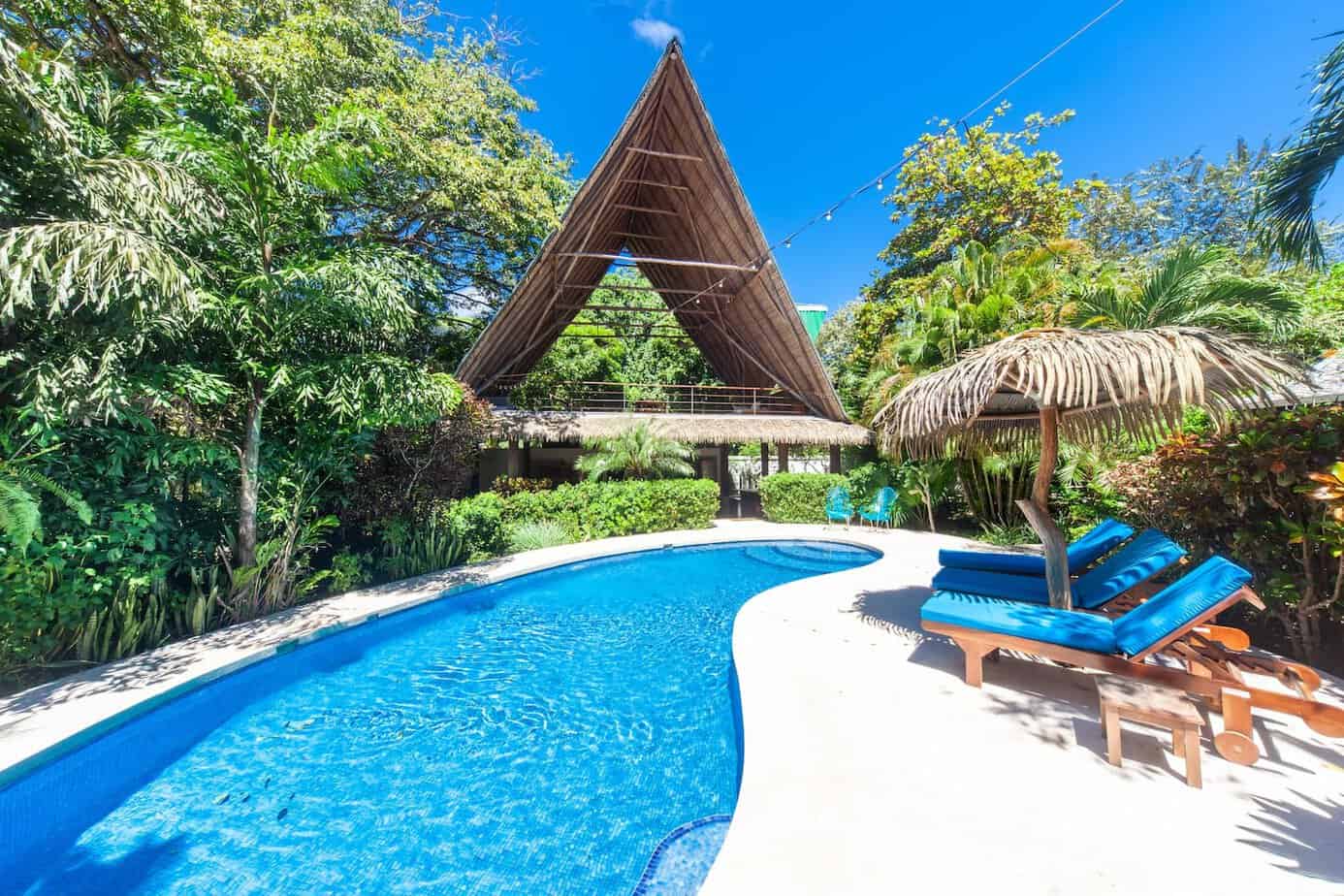 We are so excited about our new yoga holiday Costa Rica for 2020. We have searched high and low to offer you a relaxing and adventurous 9 night, 10 day winter sun yoga holiday. We have chosen to stay in the the heart of the wellness and surf mecca, Nosara.
Based on the Pacific coast, you will be staying in a brand new boutique yoga hotel with roof top yoga shala with views of the Pacfic Ocean and only 8 minutes walk from the beach, but far enough away to escape the many bugs associated with beachside living. Hire a golf buggy or catch a tuk tuk into Nosara and experience the vibes of the Pura Vida (Vital Life) and see how the wellness world has flourished in Costa Rica.
We have chosen this area as you will be in the thick of the wellness zone and free to make the holiday what you choose it to be so it could be; a pure surf holiday, or you might opt for adventure activities or you might want to simply relax on the beach and read a great book. It's up to you as it's your yoga holiday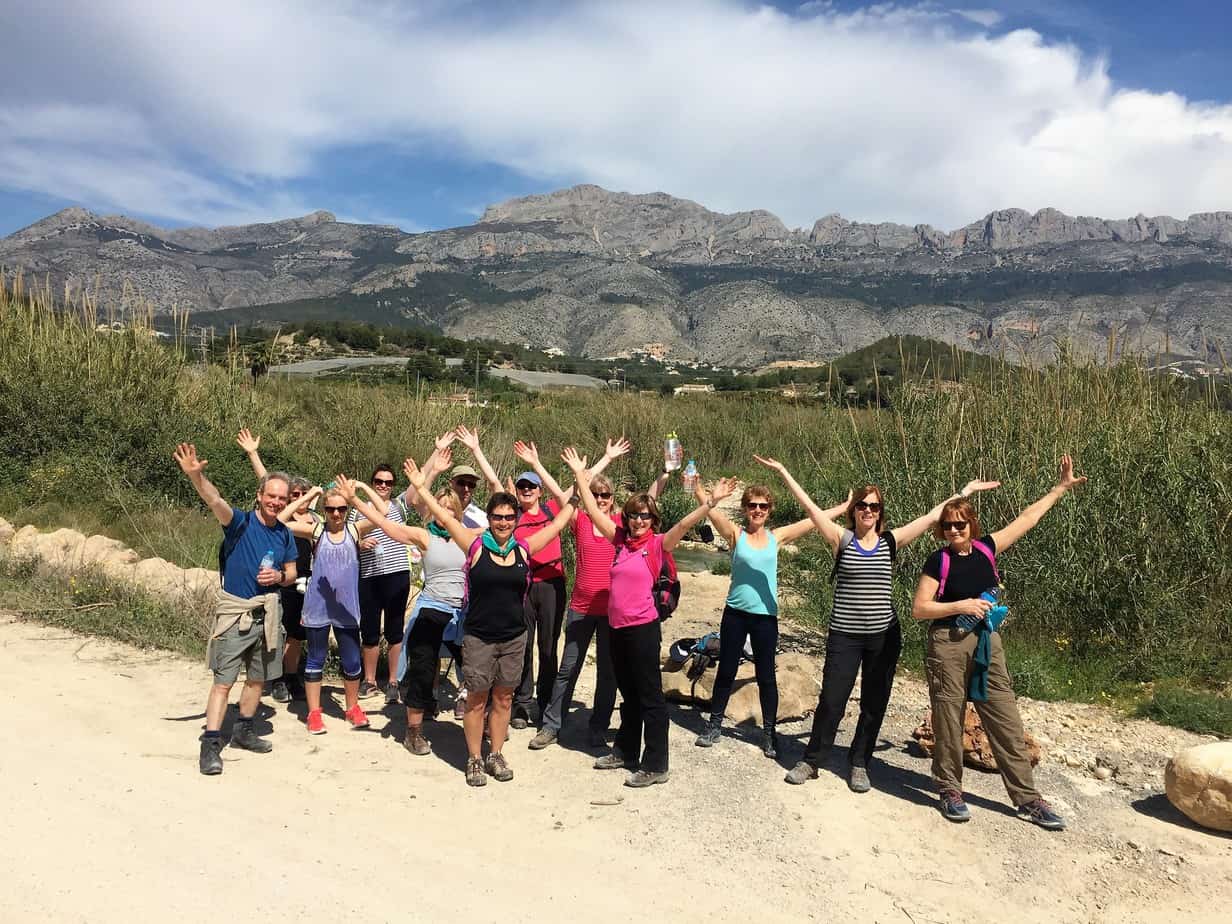 Escape to Spain for a five night yoga and hiking retreat, and immerse yourself in warm sunshine, 'drink' fresh clean sea air, feast on delicious tasty food, open your body in twice daily amazing yoga and hike in stunning natural scenery.
And, if you fancy exploring further, you can go biking and horse trekking, cook up a delicious paella lunch or simply chill in the sun. Our yoga and hiking retreats in Spain are the perfect blend of two complementing exercises.
Whilst hiking is great for the heart and lungs it can create tight leg muscles and an aching back but, with the addition of delicious yoga to lengthen, open and strengthen your posture, you'll loosen your hamstrings, build strength, mobilise joints and deepen your breathing.  The simple fusion of yoga and hiking on one retreat means you receive a complete boost to your health and fitness.
Our yoga and hiking retreat takes place in the coastal town of Altea, an hour north of Alicante. Altea is surrounded by coast hugging mountains that tumble to the sea and is considered to be one of the prettiest towns in this area with little white washed houses lining narrow cobbled streets, interesting artisan shops a stunning blue domed church and a gorgeous coastline.
Having trouble choosing? Email us at retreats@soulseedmedia.com and we will help you find and book your perfect retreat.