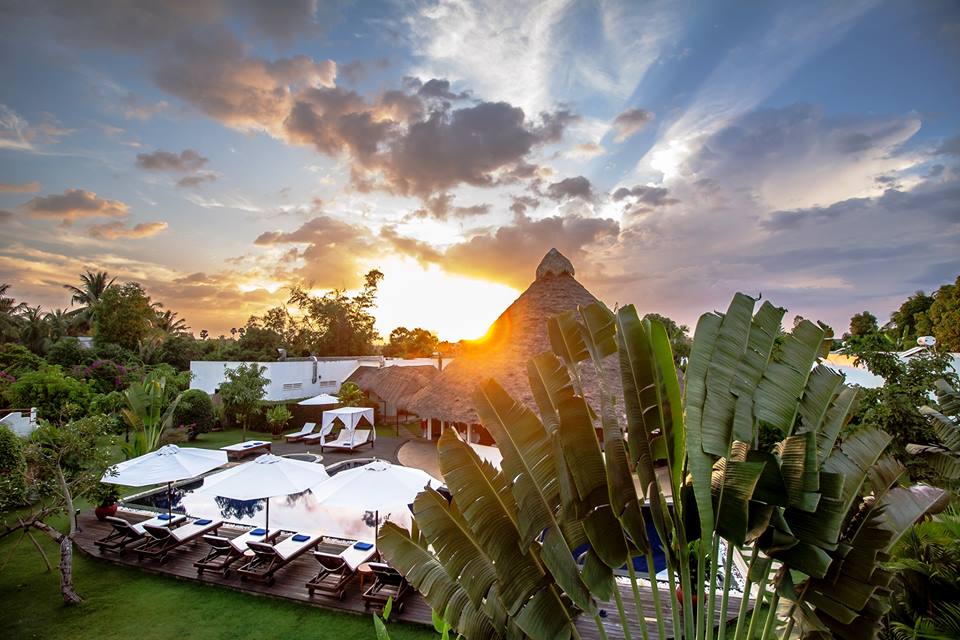 Escape the cold weather with a winter sun wellness holiday. We have chosen these retreat destinations to keep you warm whilst you practice your asana's.
Don't forget when you book through Soul Seed Travel you'll get an exclusive offer, complimentary gift or discount from our retreat partners.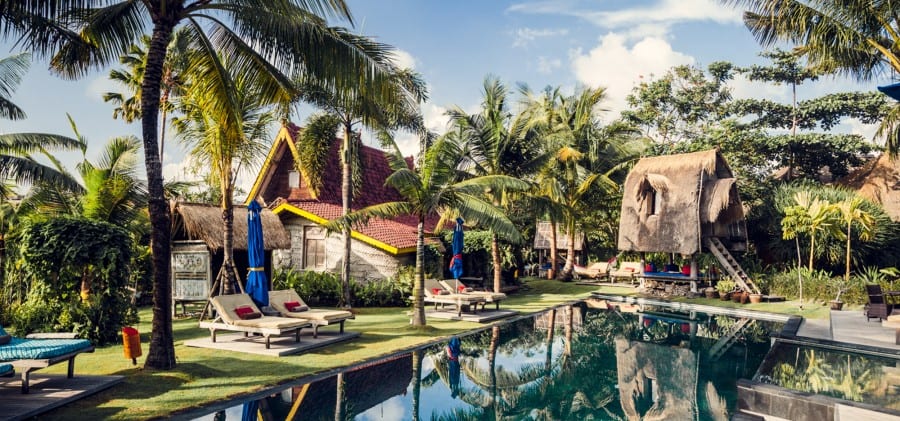 This pilates and yoga retreat at Desa Seni is one of our most popular, even amongst our teachers! Every two years we return to the island of gods for our Bali fix. For the fourth time, our beautiful teacher of teachers, Tash Barnard, will be leading us through her innovative and knowledgable Pilates classes and inspire you to do more than you thought you were capable of.
Tracy Sue de Plassis, classical Pilates and Iyengar Yoga teacher will join us and add that second layer of teaching with her patience, knowlegde and wisdom.
Exercise besides, of course there will be plenty of time to explore the natural and cultural wonders of Bali itself, be it the beaches, the temples, an evening walk through the rice fields or the creative bustle of Ubud's shop-lined alleys.
Surrounded by paddy fields and an organic garden, our home for the week will be the much sought after Desa Seni Village Resort in Changgu. Created by two Australian friends, the eco-resort is a labour of love and a hand-picked collection of beautiful antique wooden homes and traditional furnishings, representing different cultures and traditions of Indonesian lifestyle. We cannot imagine a better place for a retreat. Did I mention the food is delicious?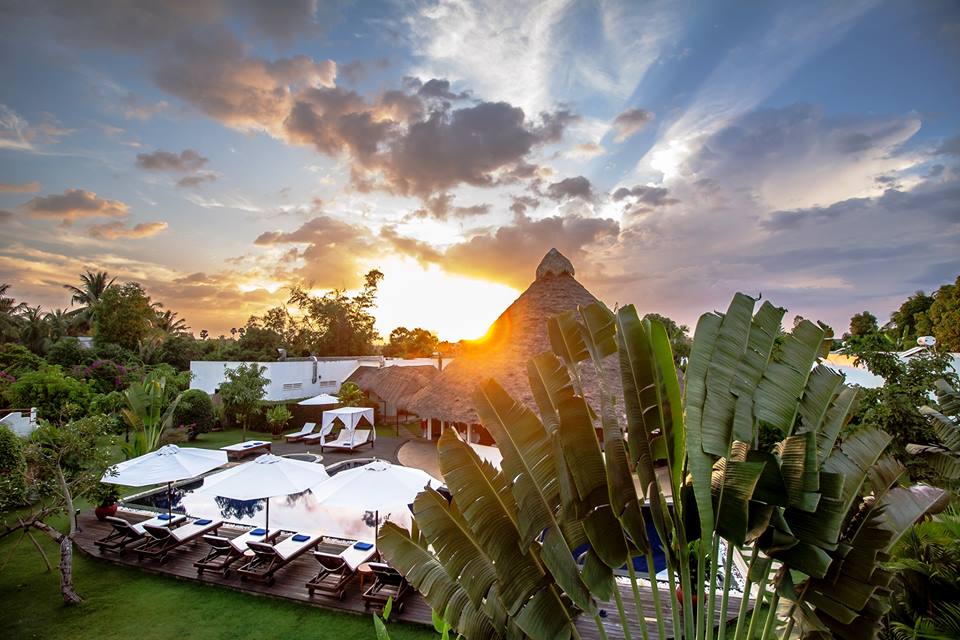 Located just minutes from Angkor Wat Archaeological Park, a UNESCO World Heritage Site, Navutu Dreams proudly maintains the largest green space among all the hotels and resorts in Siem Reap.
You will find this oasis tucked-away in a village within 5 minutes from the Old Market in the colonial French Quarters. There is no better setting to rejuvenate yourself than in this serene Cambodian landscape.
Unique to this region, Navutu Dreams specialise in a variety of daily yoga classes as well as health consultations, personalised detox programs, acupuncture, rejuvenating massages and Traditional Chinese Medicine.
Destination-inspired activities include forest bathing or the practice of ''Shinrin-yoku'' in a selected path at the Angkor Archaeological Park, and a sunrise meditation within the grounds of a 9th century temple.
Navutu Dreams has a core team of seasoned wellness practitioners who have crafted programs designed to detox the body, the mind or both. Yoga classes are available three time a day, each day of the week. Private bodyworks, breath-work, yoga, meditation or even partner yoga sessions can easily be arranged.
Whether you are a beginner or a pro, this yoga break will re-balance your energies and recharge your batteries.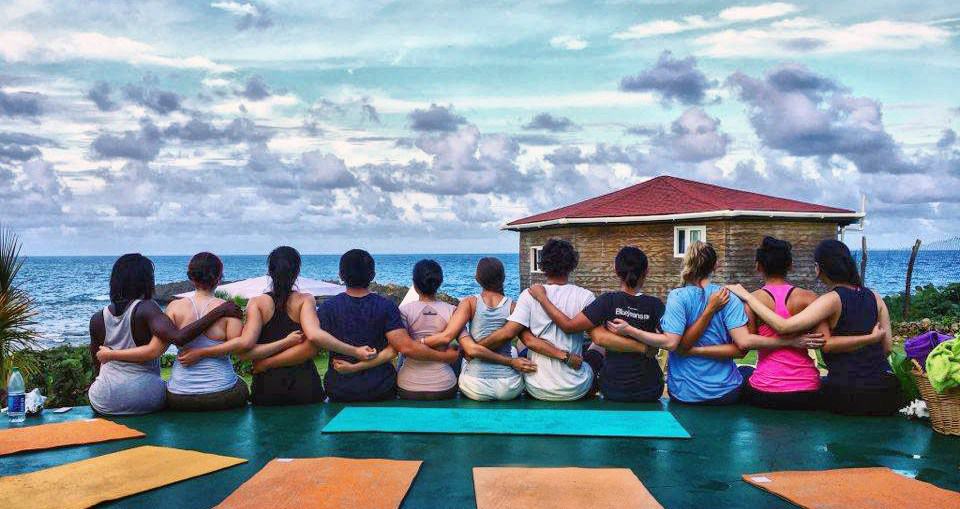 It is time to slow down and get back into balance. Enjoy an oasis of tranquility and relaxation through yoga, mind and body awareness, healthy food, fresh spring water and herbal medicine. More than just a holiday, we are here for you to experience a transformational journey within yourself. Go Natural retreats are all about slowing down and getting back into balance.
This retreat is located directly on the seaside; an oasis for your mind, body and soul with fantastic ocean views and surrounded by gorgeous green nature; a quiet and safe area where the only sounds you will hear are singing birds and the ever flowing voice of the ocean.
Long Bay beach, one of the most beautiful virgin beaches, with kilometers of fine white sand, is just at 3 minutes walking distance, in the fishermen village of Long Bay.
We are here to support you in your wellbeing journey, making you feel at ease from the moment you arrive. Everyone has different needs, goals and passions, that's why we have many different programs to fit your needs.
Whether you are interested in a yoga, meditation, a relaxing holiday, or a combination of enriching experiences, we will meet you with a smile and a dedication to helping you enjoy the ultimate wellbeing holiday.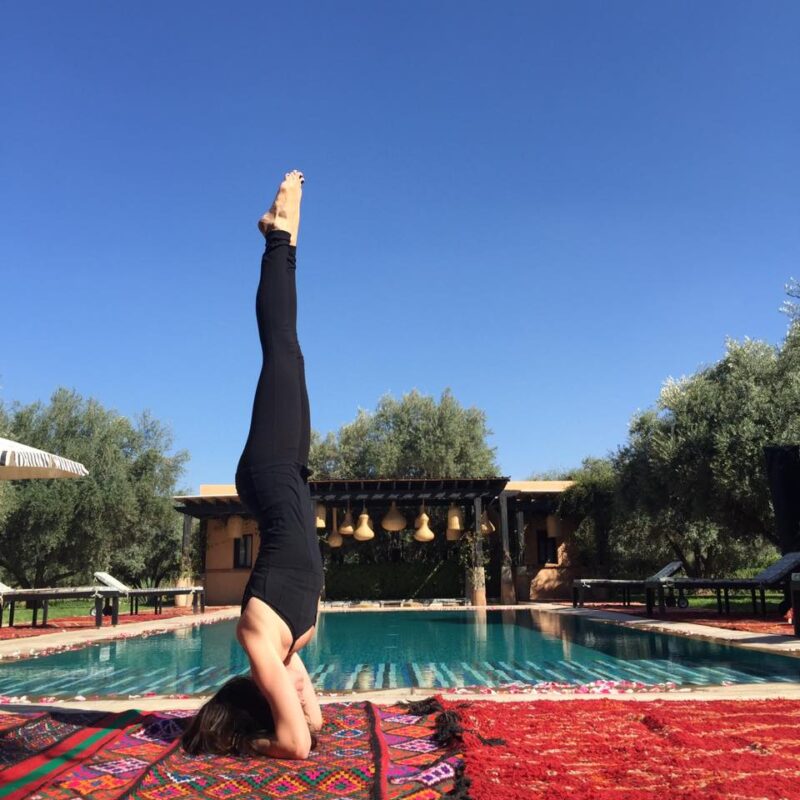 We are so excited about this special collaboration and enhancement to our Marrakech retreat featuring Julian Hyzler from EASEL&LENS to combine a look at creative focus with travel-journal creation classes throughout the week.
This fantastic yoga retreat will take place at the fabulous Peacock Pavilions boutique hotel. Located in Marrakesh on 8.5 acres of land, including 5 acres of olive grove, this stylish and eco-friendly abode has been featured in worldwide publications, including National Geographic Traveler.
Breathtakingly beautiful and luxuriously designed, the living quarters where guests will stay during the retreat features gorgeous fireplaces and a glamorous bathrooms in each room. Not only is this place gorgeous, but it's also eco-friendly.
Yoga and meditation classes will be held daily to prepare our bodies and minds to find the 'calm in the chaos' of the sensory-overload that is Morocco – and then these art projects will help us find news ways of seeing – both yoga and art working together to find FOCUS in the many layers of smells, sites, and sounds that abound in exotic Marrakech.
All levels are welcome, and participation is voluntary. Projects and classes will be offered as a completely exploratory, unintimidating and personal experience.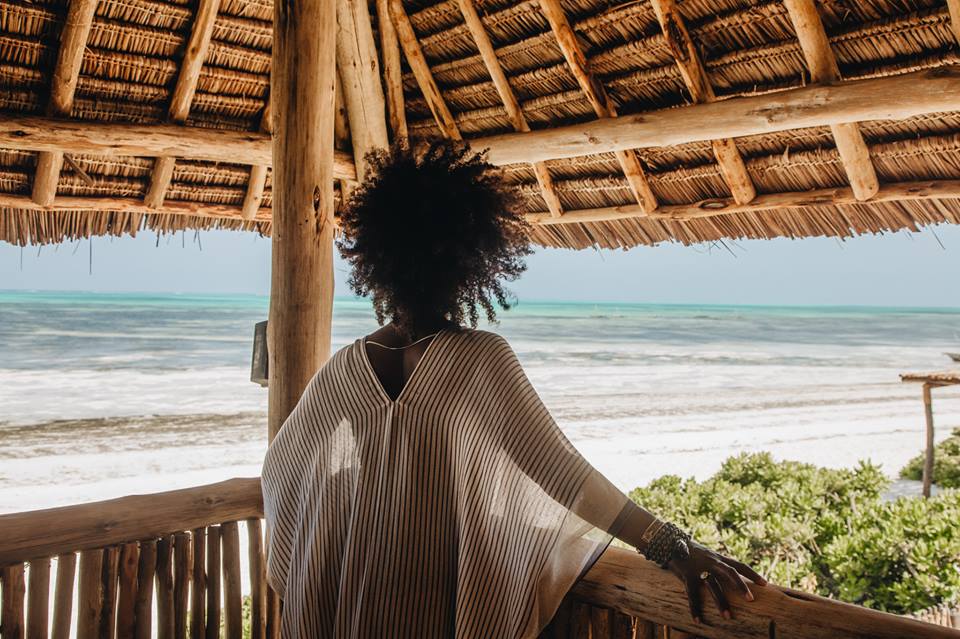 Let the Caribbean sea's waves wake you up in the morning and put you to sleep at night. Eat the freshest locally grown produce from the town and taste the catch of the day from the fisherman from the bay. Start you day with a revitalizing yoga practice and build your day with inspiring workshops, classes and trips. Or opt for quiet time journaling, painting or skinny dipping in the pool in the private villa.
Our healthfulness retreat on the beach in St Lucia takes place in a private sea view villa in Soufriere. Soufriere town is rich in history and was once the first capital during French colonial rule and it shows. All the famous sights and treasures are situated here (The Pitons, Diamond Falls, Botanical gardens etc). You'll also see original colourful creole style wooden houses in some of the streets and old estate houses that have mainly been renovated to boutique hotels.
The French influence is still very dominant on the island considering it was under British rule until independence in 1979. English is the official language, however French Creole is spoken by most people in St Lucia. All the towns and districts are French in name and the local cuisines all have a French influences.
Hike through the forest paths to find the secret hot mineral spa pools. Eat the freshest picked fruits and scrumptious healthy cuisine on the island. Sink into your mat holding the final yoga pose. Or just relax by the pool overlooking the Caribbean sea's sunset with a book.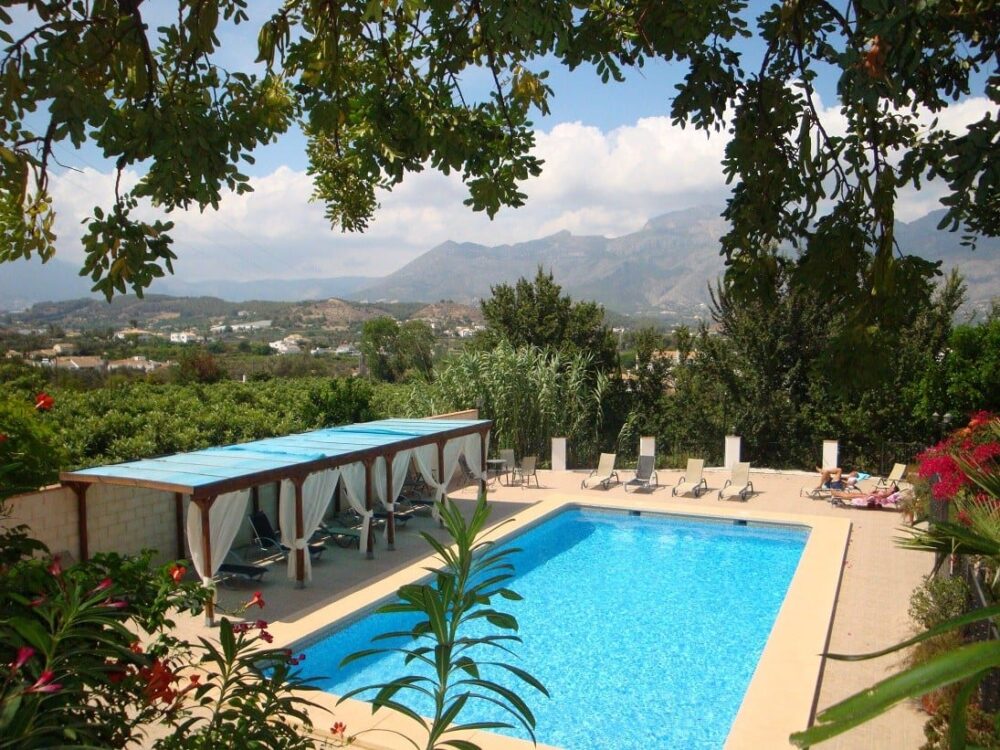 Escape to Spain for 5 nights and immerse yourself in warm sunshine, 'drink' fresh clean sea air, feast on delicious tasty food, open your body in twice daily amazing yoga and hike in stunning natural scenery. And, if you fancy exploring further, you can go biking and horse trekking, cook up a delicious paella lunch or simply chill in the sun.
Our yoga and hiking retreats in Spain are the perfect blend of two complementing exercises. Whilst hiking is great for the heart and lungs it can create tight leg muscles and an aching back but, with the addition of delicious yoga to lengthen, open and strengthen your posture, you'll loosen your hamstrings, build strength, mobilise joints and deepen your breathing. The simple fusion of yoga and hiking on one retreat means you receive a complete boost to your health and fitness.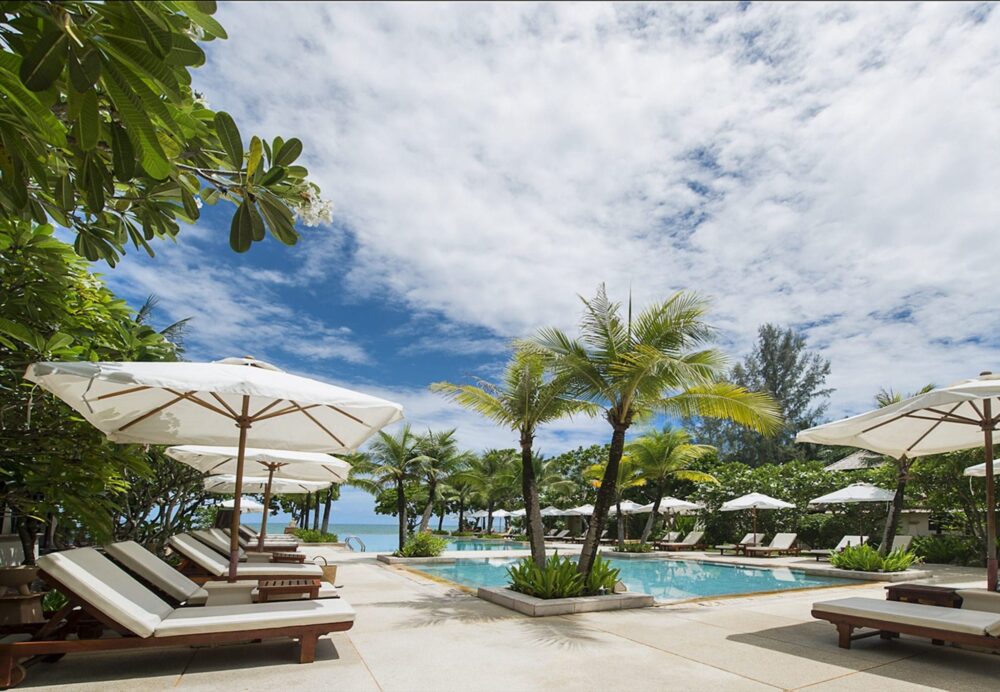 Layana Resort & Spa is a luxurious adults-only hideaway set amidst the azure blue waters of the Andaman Sea, Koh Lanta Yai, an idyllic tropical island located in the South of Thailand with pristine beaches backed by lush tropical greenery and forested hills.
Located on 3 kilometers of the white sandy Phra-Ae-Beach and harmonising with its secluded surroundings in a way that is distinctly Asian, Layana Resort & Spa blends pampered luxury with a fresh, open and natural ambience. Translated from the Sanskrit language "Layana" means "a pause in time"; in keeping with this ethos, Layana Resort & Spa is committed to creating an exclusive haven of luxury where the world revolves around you.
To extend our commitment to the luxury of time and rejuvenation power of an island holiday, we have just completed an ambitious upgrade and expansion of our wellness facilities. Guests can enjoy a completely new experience at our "Wellness Zone." After an invigorating workout in our new and ultra-modern gym facilities or pre/post a soothing massage, refresh or take laps at the new wellness pool.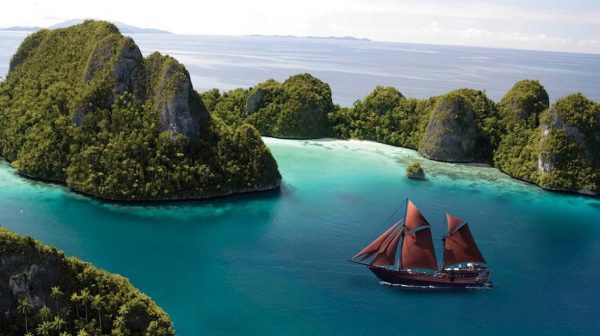 Immerse yourself in a supportive space surrounded by the ocean and the ion-rich sea breeze. Relish moments of deep knowledge and inner awareness as you reclaim your connection with inner wisdom.
Reconnect to nature and your true essence, while basking in the beauty of Indonesia's eastern archipelago, one of the most extraordinary marine environment on the planet. Mantamae Charter invite you to join acclaimed international yoga teacher Francesco de Nigris aboard Mantamae.
Come onboard and join a magical yoga and wellbeing retreat on Mantamae a traditional Indonesian Phinisi. Enjoy a simple yet intense program that encompasses morning awakenings of the body, breathing exercises, free body workouts, meditations, sequences of postures and moments of deep knowledge.
Bringing yoga in contact with the sea is like giving wings to a dream. At sea, with the intimacy of space and the expanse of the ocean, we open ourselves, experiment, find strength. Here, we can stop , see an feel; we can let profound feelings rise, discover fragments of ourselves and return them into alignment In intimate dialogue within this rediscovered space, the dream blossoms.
Our team team will take care of you, creating a beautiful and natural daily flow. The teacher will draw on eastern wisdom (both Indian and Chinese) from 20 years of study and practice, to create a tailor-made path of you. Though intense, the retreat will have moments of sharing and lightness, of personal or group relaxation, of exploration above and below water. Moments shared at dinner, in the creative kitchen of Karen or after dinner in conversation with the stars or in ecstatic dance.
This retreat will be lead on board Mantamae, you will sail around Raja Ampat National Park or Komodo National Park Indonesia.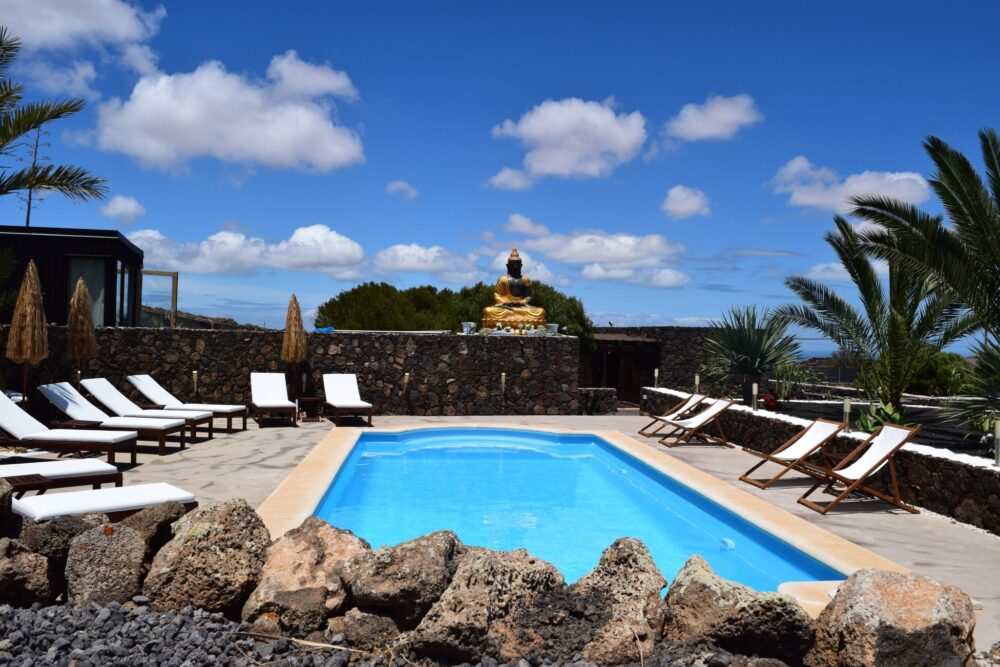 Join us year round at our Surya retreat, on the sun-blessed island of Fuerteventura, Canary Islands with epic sand dunes rolling down into the turquoise ocean, breathtaking white-sand beaches and dramatic volcanic sunsets. More than just a holiday, we are here to support you in your wellbeing journey, making you feel at ease from the moment you arrive.
Relax and revitalise at one of Europe's leading Yoga and Pilates Retreat, Canary Islands, Spain. Stretch and strengthen your body and mind and bring yourself back into balance with a unique blend of yoga, pilates and meditation. Enjoy mouthwatering vegetarian meals, holistic massage and stunning sunsets over the volcanoes.
Our seven night yoga and Pilates retreats running every week from Saturday to Saturday are designed to help reduce stress, improve fitness and vitality and most importantly take time for you. Perfect for all levels from beginner to advanced practitioners, we are here to support you and your goals every step of the way.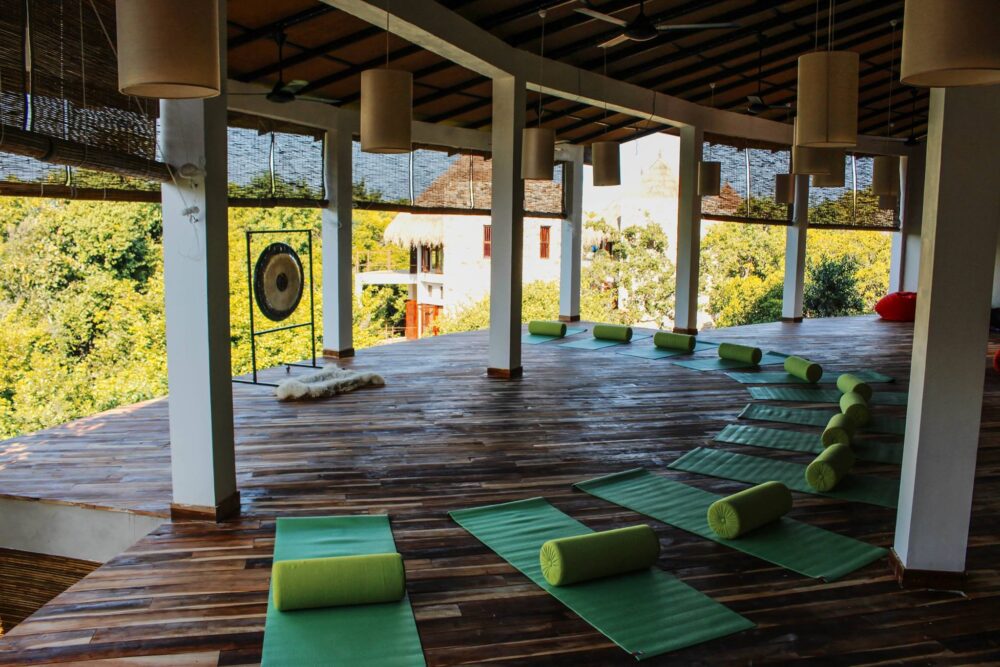 The Sen Wellness Sanctuary is a small, peaceful and modest retreat in a nature reserve set between a lagoon and the ocean in the south of Sri Lanka. It is the perfect place to immerse yourself in natural beauty and relax and rejuvenate your body and mind.
The Sanctuary offers Yoga and Ayurveda retreats all year round and hosts detox retreats and special Signature retreats a few times a year. Founder Sam Kankanamge, is a world-renowned Osteopath who runs a clinic in London as well as hosting the signature retreats at the Sanctuary himself.
We teach Kundalini Yoga and other yoga styles in twice daily classes that mark sunrise and sunset. The gentle rhythm of the sanctuary and the pared back approach and architecture of the place allow for a genuine retreat.
The focus here is on rest and connection with nature and oneself. The eclectic and fascinating selection of books available are perfect to fill your time between yoga, treatments and walks on the beach. You'll be encouraged to put away your devices as much as possible and allow for a digital detox too.
We tailor our retreats to your needs, allowing you to have more control over how you enjoy your time. We offer twice daily yoga, meditation, Ayurvedic consultations and treatments, as well as osteopathy. Our retreats allow you to relax, rebalance and rejuvenate in a peaceful, healing environment in our natural sanctuary. With our retreat sanctuary in the mangrove forest by the beach, we invite our guests to reconnect with nature and feel the vital energy of Sri Lanka.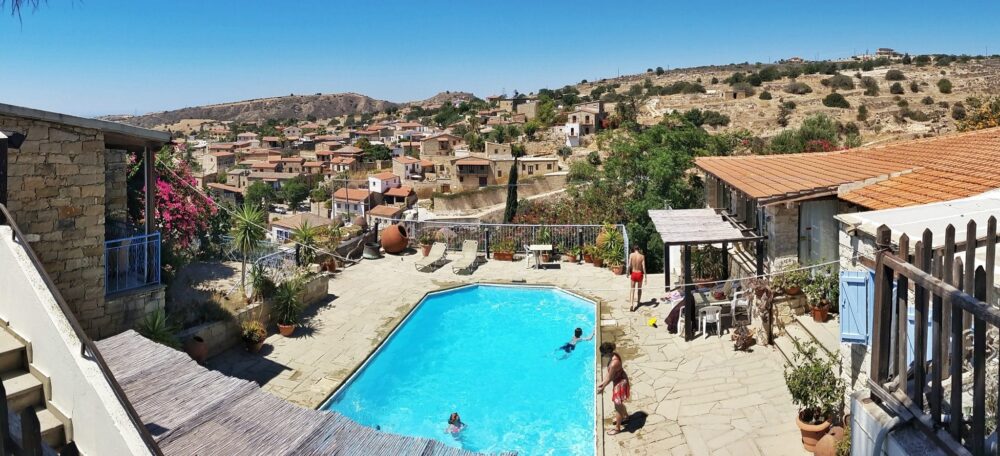 A fun-filled week with something to suit everyone, take the next step along your path of self-discovery through the practice of Hatha yoga, physical postures, breathing techniques, meditation and relaxation with our team of professional yoga teachers!
Relax and unwind in the comfort of one of Cyprus Villages tastefully restored traditional village houses far away from mass tourism. The houses and apartments are located in and around the village of Tochni. This traditional yet modern environment is perfect for your yoga holidays in Cyprus, in order to relax and explore the beautiful landscape
Tochni is set in the country approx. 10 km from the beach and 30 km from Limassol. Spend your free time either reflecting quietly or take part in the varied activities on offer. Leave feeling renewed with a greatly enhanced sense of well-being and positivity.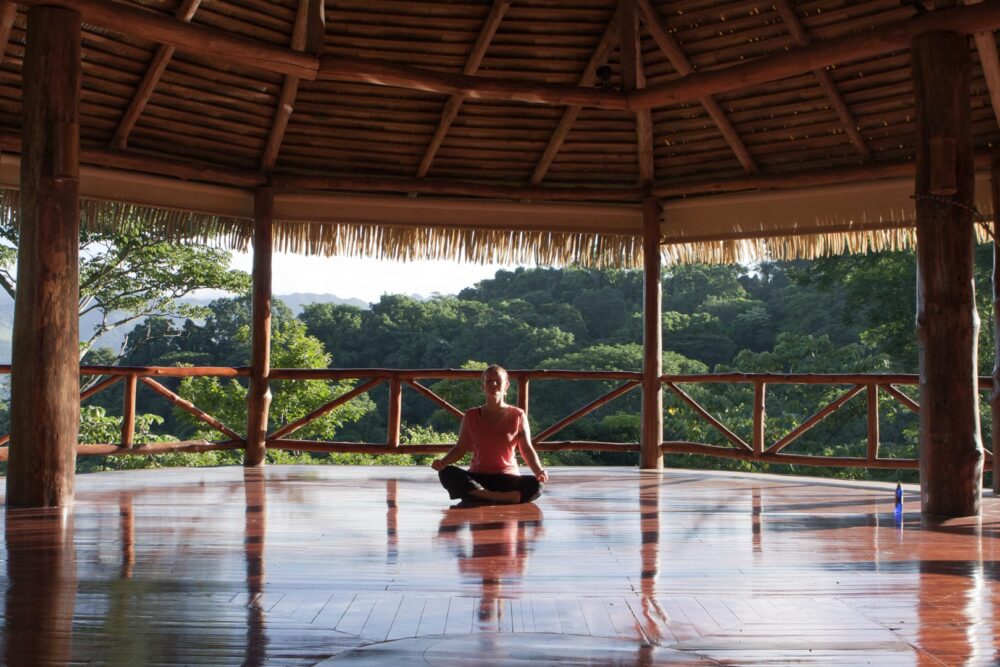 Come to the mountains of Costa Rica for an all inclusive rejuvenating retreat at our beautiful eco-lodge immersed in nature.
Practice yoga and meditation in an open-air pavilion with breathtaking views, read by the pool, hike in the jungle and renew your health with our professional wellness services directed by AHG registered herbalist and nutritionist Jill Ruttenberg.
At AmaTierra you can nurture yourself with delicious organic foods and professional wellness services. Take a tasting tour of our organic greenhouse or find serenity on a hike to the stream.
In our rural mountain eco-lodge, surrounded by friendly Costa Rican people, you can glimpse the local culture in a safe and natural way. Choose a package to match your holistic lifestyle.
AmaTierra has one of the best yoga retreats in Costa Rica. Attend Special Yoga retreats and other self-improvement workshops offered at AmaTierra that will enrich your vacation experience and inspire profound transformation in your whole Being. Soul Seed Travel have personally been here, read our review.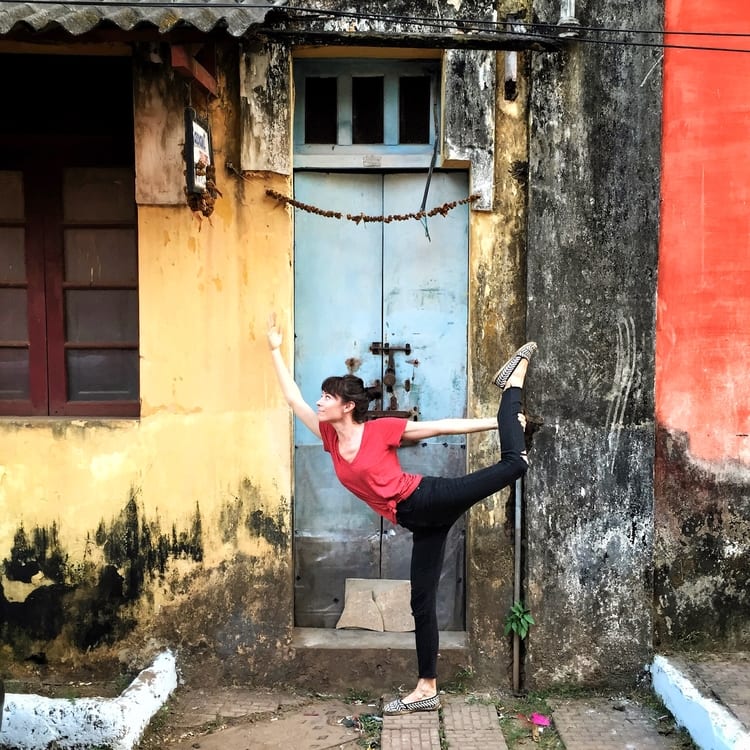 Join us for our Luxury Goa Yoga, MOVE+MANIFEST Retreat. Besides daily yoga classes, our MOVE+MANIFEST retreats offer a series of mindful workshops that will guide you in the exploration of creative self-expression in your life.
The retreat will honor the deeply spiritual nature of India, the birthplace of spirituality, by offering daily workshops that will help deepen your connection with your soul and your divine purpose.
We will have meaningful discussions and exercises on the topic of authentic self-expression and how to create a life aligned with this authenticity. We will have a week emphasizing self-care and slowing down, along with finding creative inspiration from the travel excursions and the beauty of the land.
The intention is to give you the supported space to recognize your inner guidance and develop a more honest, intimate relationship with yourself, thereby activating your creative potential.
Explore in and around South Goa, a land of swaying palms, white sands, sparkling waters, emerald green paddy fields and eternally clement weather.
Goa's lanes still hark back to its colonial past, evident in the exquisite architecture, in the East-meets-West cuisine, which combines coconut milk and chilies with the flavours of Portugal, and in the soulful strains of Portugese fado that are occasionally still carried on the sea breeze.
Goa is the perfect place to dip your toe into the fascinating culture of India…it's "India 'lite,'" as we say, and it's a wonderful experience.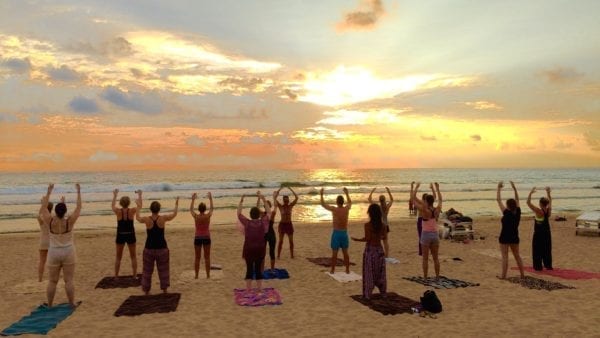 Escape the cold and damp days of winter by joining us on our sunshine, surf, beach yoga holiday in Sri Lanka.
We have been going to Sri Lanka in search of the best sunshine, surf, beach and yoga holiday package for you since 2013. We have explored the whole island and the surrounding area of our yoga holiday location, to make sure we offer you the best balance of yoga, relaxation, adventure, culture and time out just for you.
In Northern hemisphere winters, all you want and need is a beach, an ocean, delicious food, yoga to unwind and great company. We have moved location for 2019 to provide you with just that.
Heading down south, we are right on the beach in our new luxurious accommodation, with beautifully simple and chic rooms Sri Lankan boutique with a private pool and the beach right next door. After morning yoga and a wholesome and healthy breakfast you can surf, dive or relax with the friendly locals on the beach; explore the markets and Buddhist temples. The surf beach is just around the bay, all you need is right where you are.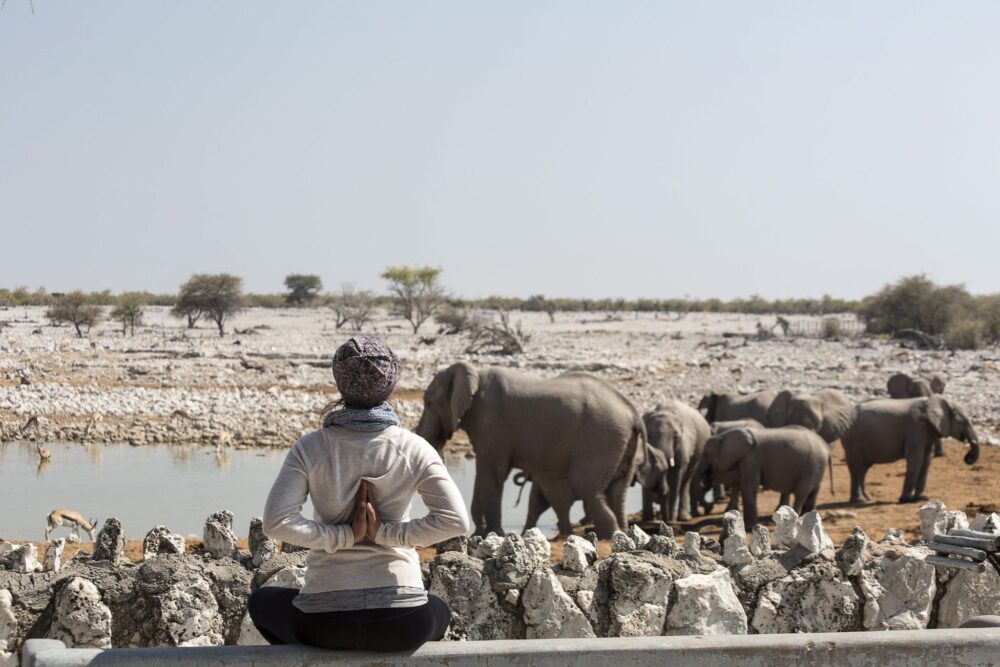 Namaste Yoga Safari is the first and so far the only yoga retreat in Namibia that offers Yoga while on Safari. Some people describe Namibia as a country that gets into your Soul. Namibia awakens your emotions and senses –with its stunning landscapes, endless space and fresh air.
You will experience moments that wont be possible anywhere else, feeling re-connected with your soul! Its not just a holiday, yoga or a safari, it is an adventure of a lifetime. An unforgettable journey making your feel more peaceful and balanced. The Retreat will offer you the chance to enjoy nature in its purest form and deeply relax in unique surroundings.
We accommodatie a maximum of 8 people and a minimum of 4 to keep it intimate and special. Yoga, nature and animal lovers looking to get in touch with their inner self will appreciate these Soulful Yoga Safari's. This is a truly unique experience combining Yoga on Safari.
To make a booking or request information on more of our retreats please fill in the booking form with your requirements.