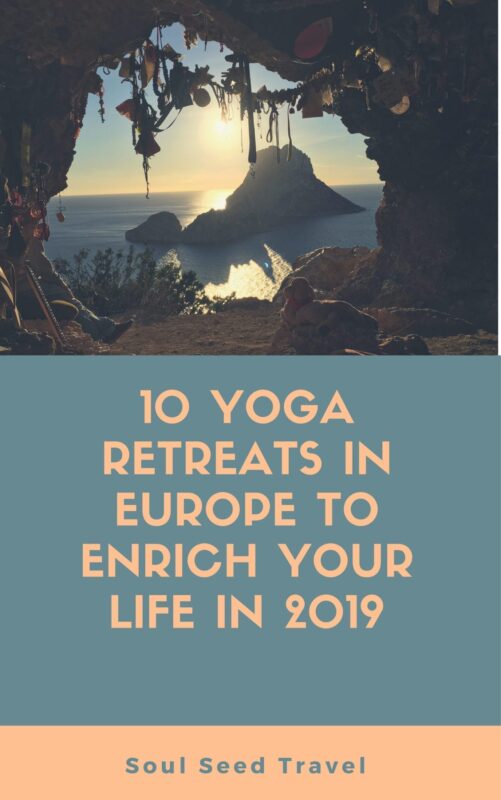 We've chosen these 10 yoga retreats in Europe to enrich your life in 2019. Where you can immerse yourself in the warmth of the sunshine and the calm of the healing ocean.
Take the opportunity to deepen your practice, restore and refocus your energy through meditation and reenergise with breathtaking walks in nature, nourishing food and beautiful surroundings.
1. Best Yoga Retreats in Europe: ITALY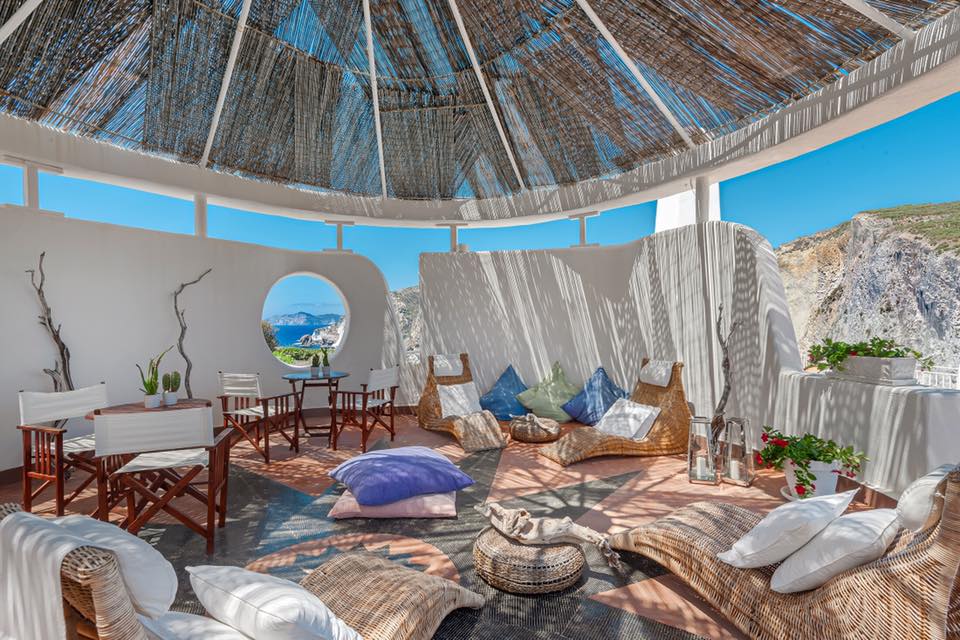 Have you ever wondered if there is a still a pocket of Italy as yet undiscovered by travellers? A pocket, moreover, that encloses dramatic mountain scenery and golden beaches?
A protected place that has kept the coast pristine and the hills a reserve for rare plants and birds? And all an easy two hour train and boat ride from Rome? Well wonder no more – we will take you to a place where legends are made on this yoga and photography retreat.
Mythology meets nature on the mythical island of Ponza. Famed for its role in Homer's Greek epic – The Odyssey, this jagged gem is where Ulysses and his men, returning from Troy, are lured by the enchanting sorceress Circe to her palace for a year-long stay of luxury and leisure. Circe continues to cast her intoxicating spell drawing us to her opulent shores for an indulgent week of yoga and personal discovery.
In the verdant heart of the Ponte Islands is the pretty pastel coloured waterfront town of Ponza. Up a winding road we find our picturesque Boutique Hotel – Chiaia di Luna – where we nestle in for our relaxing week. Here we breath in the fresh sea air and soak up the sunshine while gazing over the volcanic sister islands. Nestled in a mountainous embrace, few hotels can better this magical setting —- the meditative sound of the sea lapping up the rocks below.
♥ Book Yoga Retreats in Italy
2. Best Yoga Retreats in Europe: IBIZA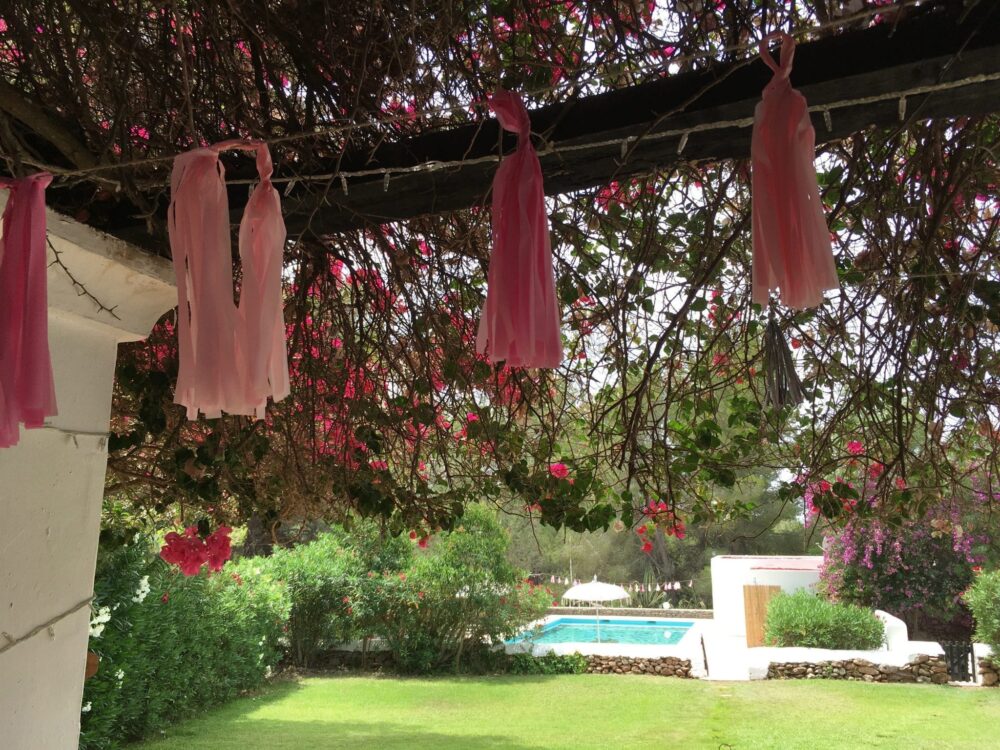 This is a four night mind & body reset weekend – filled with yoga, mindfulness, fitness sessions, great vegetarian food, healing massage, an energising hike and even a afternoon / night out in one of Ibizan beach clubs (optional) to complete full Ibizan yin/yang circle!
Join us for this true re-set Ibizan style. Offering 2.5 hours of yoga and mindfulness practice each day, two one hour fitness sessions with a personal trainer to get your heart rate up, a healing one hour massage treatment for your body, mind balancing journaling & intension setting,  a session in our authentic wood-burning sauna and a deeply relaxing Yoga Nidra session.
Your retreat home is an authentic Ibizan country house with lovely green gardens, large swimming pool, sauna and plenty of chill-out areas. We do our practices on a serene yoga platform that is surrounded by ancient trees, eat clean, locally grown vegetarian food and enjoy great company!
Leave feeling totally rejuvenated and find your inner fire and that sparkle again. All meals and a full program is included. All you need to bring is a positive spirit and curious mind. Come and join us!
♥ Book Yoga Retreats in Ibiza
3. Best Yoga Retreats in Europe: CROATIA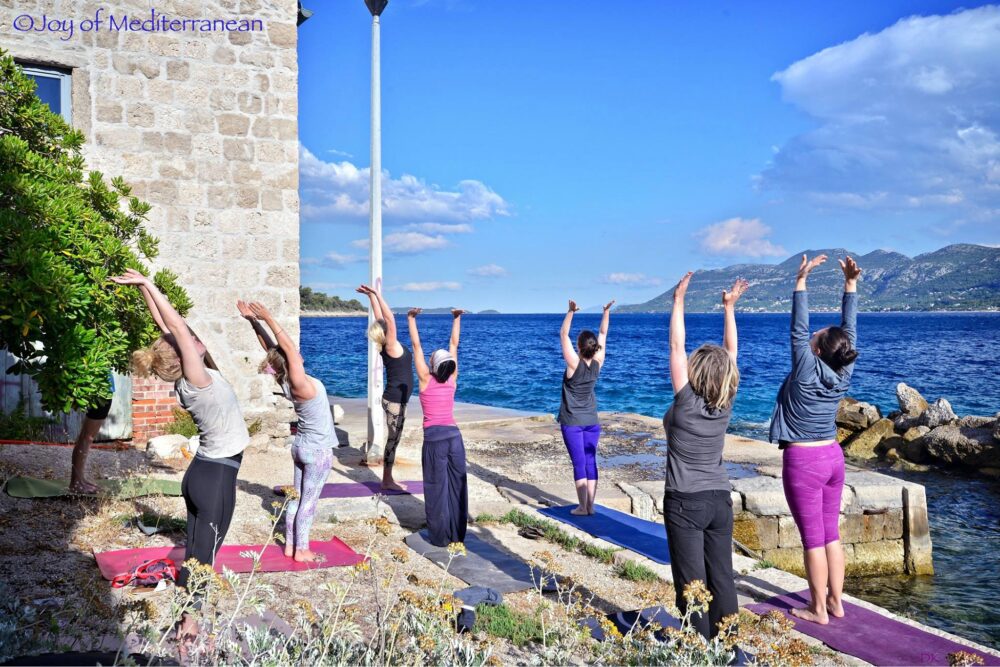 Are you looking for an inspiring seaside yoga and hiking holiday in Croatia under the Mediterranean sun? Do you want to go somewhere where you can roll out your yoga mat by the sea in the morning, explore secluded beautiful beaches and unspoiled island's nature in the afternoon, and cleanse your body with organic food and detox juices? Then this nourishing seaside yoga holiday in Croatia is perfect for you!.
Experience the joys of a seaside yoga practice combined with meditation and breathing exercises, hiking through the amazing unspoiled nature of the island and neighbouring Peljesac peninsula, a culinary tour, wine tour, sightseeing, excursions, a visit to a organic olive grove farm and a wild herbs workshop – where you will be able to learn about the culinary use and medical benefits of Mediterranean herbs.
The extensive local knowledge of the retreat team ensures that you will enjoy the best authentic sights, flavours and experiences of Croatia.
♥ Book Yoga Retreats in Croatia
4. Best Yoga Retreats in Europe: FRANCE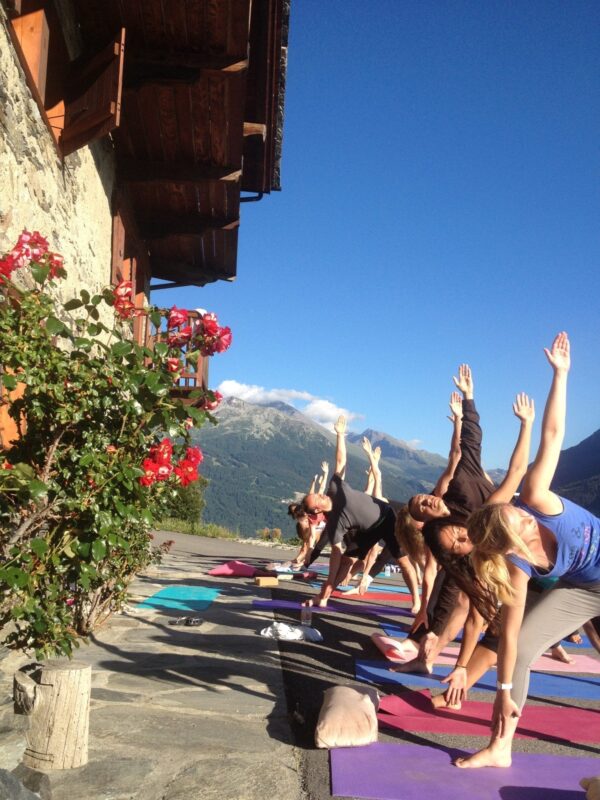 Join us in the beautiful French Alps for an alpine yoga and hiking holiday adventure. After touring around the French Alps, we love hiking in this area. With so many routes to choose from and breathtaking views, you won't want to go home!
If you are a lover of the mountains and enjoy being in the great outdoors this is the hiking yoga holiday for you. An exciting week of adventure activities during the day beginning with yoga and then a choice of hiking, white water rafting, paragliding or wild swimming.
Stay in our beautiful rustic Chalet style accommodation nestled on the mountainside surrounded by alpine pastures. Start and end the day with yoga to stretch out your hiking limbs, and soothe them with a sauna and hot tub, or treat yourself to a massage.
Step out of the chalet and the mountain trails are yours for the picking. If you've not visited the French Alps in the summer time, you're in for a treat. As the winter snow melts away in the spring, the mountains take on their summer mantle of bright green grass and colourful alpine flowers. The views are equally as spectacular in the summer as they are in the winter.
There's nothing like a hiking yoga holiday to exhilarate and enliven the body and mind. The hiking yoga experience is unrivalled here. After touring around the French Alps, we love hiking in this area. With so many routes to choose from and breathtaking views, you won't want to go home!
♥ Book Yoga Retreats in France
5. Best Yoga Retreats in Europe: GREECE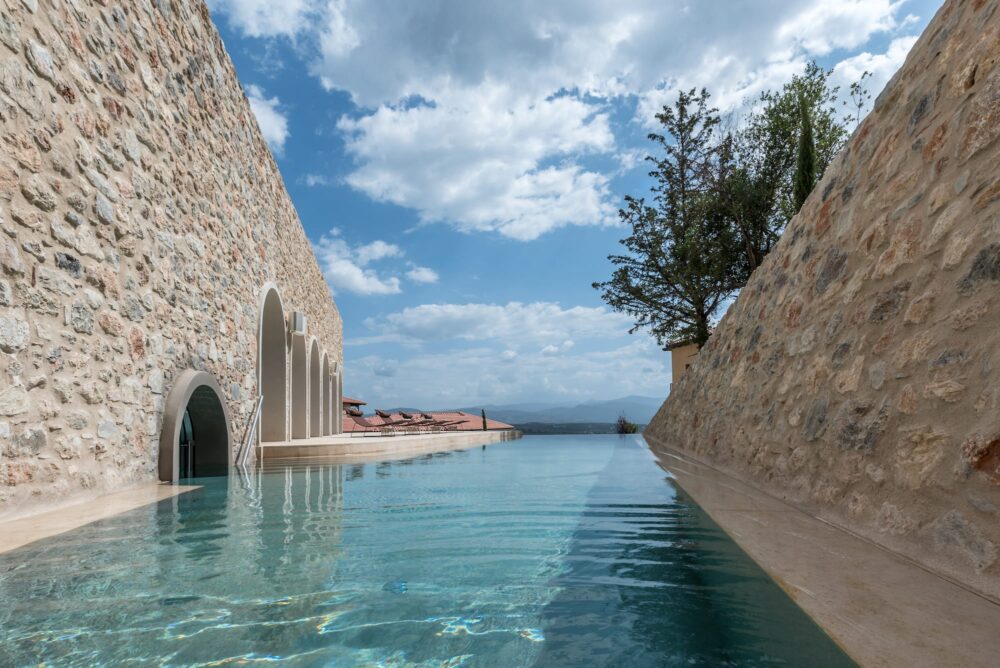 The Euphoria Emotional and Physical Transformation Retreat is our signature intensive retreat and aims to improve your overall state of emotional wellbeing and bring harmony to your life.
By addressing all levels – physical, emotional and spiritual – it assists your self-reflection and contemplation and enhances your evolutionary journey towards self-awareness and illumination.
The Ancient Hellenic and Chinese civilisations observed the cosmos and human organisms and developed philosophies that in detail describe both. Most of the principles of these philosophies have been confirmed by today's science.
Euphoria Retreat's concept stands on these two pillars of ancient wisdom, which describe how energy flows in our body and how the body is influenced by the cosmos, giving guidance that derives from thousands of years of experiences on how to live a euphoric and healthy life.
Modern evidence-based science provides clear answers on whether something is valuable or not, and gives information on a biochemical level regarding what is needed to support wellbeing – vitamins, minerals etc – and uses medicine to cure and set a safe basis for complementary and alternative medicine.
In this way, Euphoria Retreat has developed wellbeing programmes that centre around the five elements of earth, fire, water, wood and metal and their related energies and emotions, with treatments designed to bring balance by addressing the three levels of existence (emotional, physical and spiritual).
A variety of individually designed programmes includes signature retreats, mini retreats, wellness consultations and mental coaching, as well as a wide range of massage therapies, signature bodywork experiences, holistic healing practices, pampering face and body treatments, wellness coaching, and body and movement fitness activities that focus on bringing enduring harmony.
On a daily basis, you will explore your relationship to each element (water, wood, fire, earth, metal), with physical/energy treatments as well as in intimate group sessions. The program also includes nutritional assessment through innovative technologies.
6. Best Yoga Retreats in Europe: TURKEY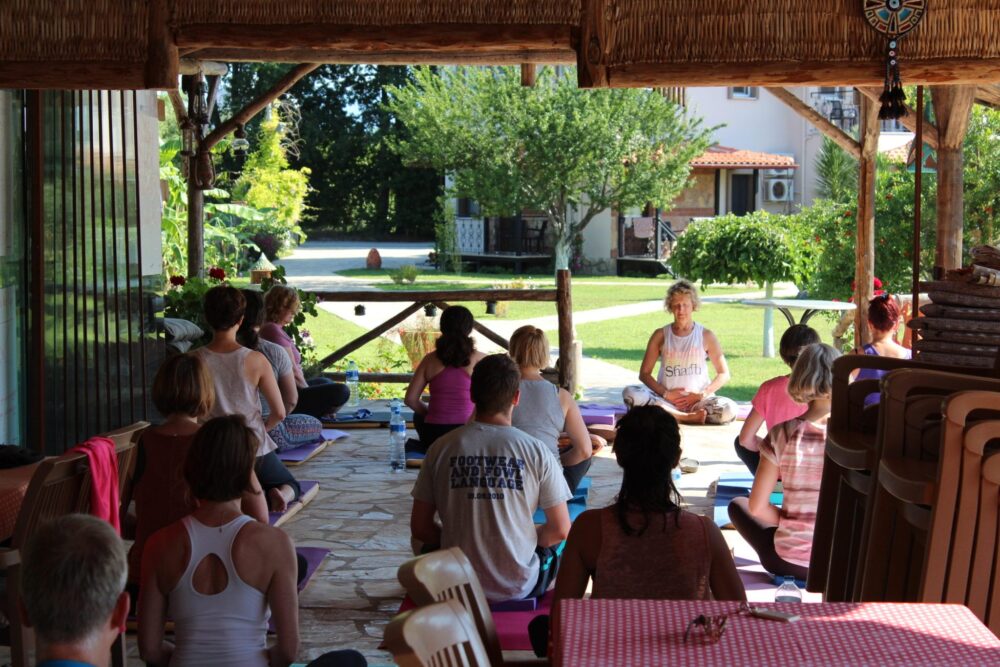 Come and join us for an exclusive Yoga & Pilates retreat in Dalyan, Turkey. Dalyan is an ideal destination for escaping from the stress of daily life. With the resorts natural surroundings, this retreat is the perfect place to re-energise yourself.
Discover the healing benefits of relaxation, meditation, and chanting in the tranquil part of Turkey. With the resorts natural surroundings, this retreat is the perfect place to reenergise yourself.
The town of Dalyan is located on the Turquoise coast in southern Turkey. Dalyan is well known thanks to its proximity to the famous Iztuzu Beach where the endangered Loggerhead Turtles (Caretta Caretta) lay their eggs, the beach and surrounding area is protected. The beach can be reached by minibus or by a relaxing boat ride on the Dalyan Canal.
Surrounded by orange and pomegranate farms, this family-run hotel and bungalow​s are ​located in the coolest part of Dalyan. All the ​rooms, suites and bungalows ​have a panoramic view of the surrounding hills, forest, mountains and swimming pool​.
♥ Book Yoga Retreats in Greece & Turkey
♥ Book Yoga Retreats in Spain
7. Best Yoga Retreats in Europe: PORTUGAL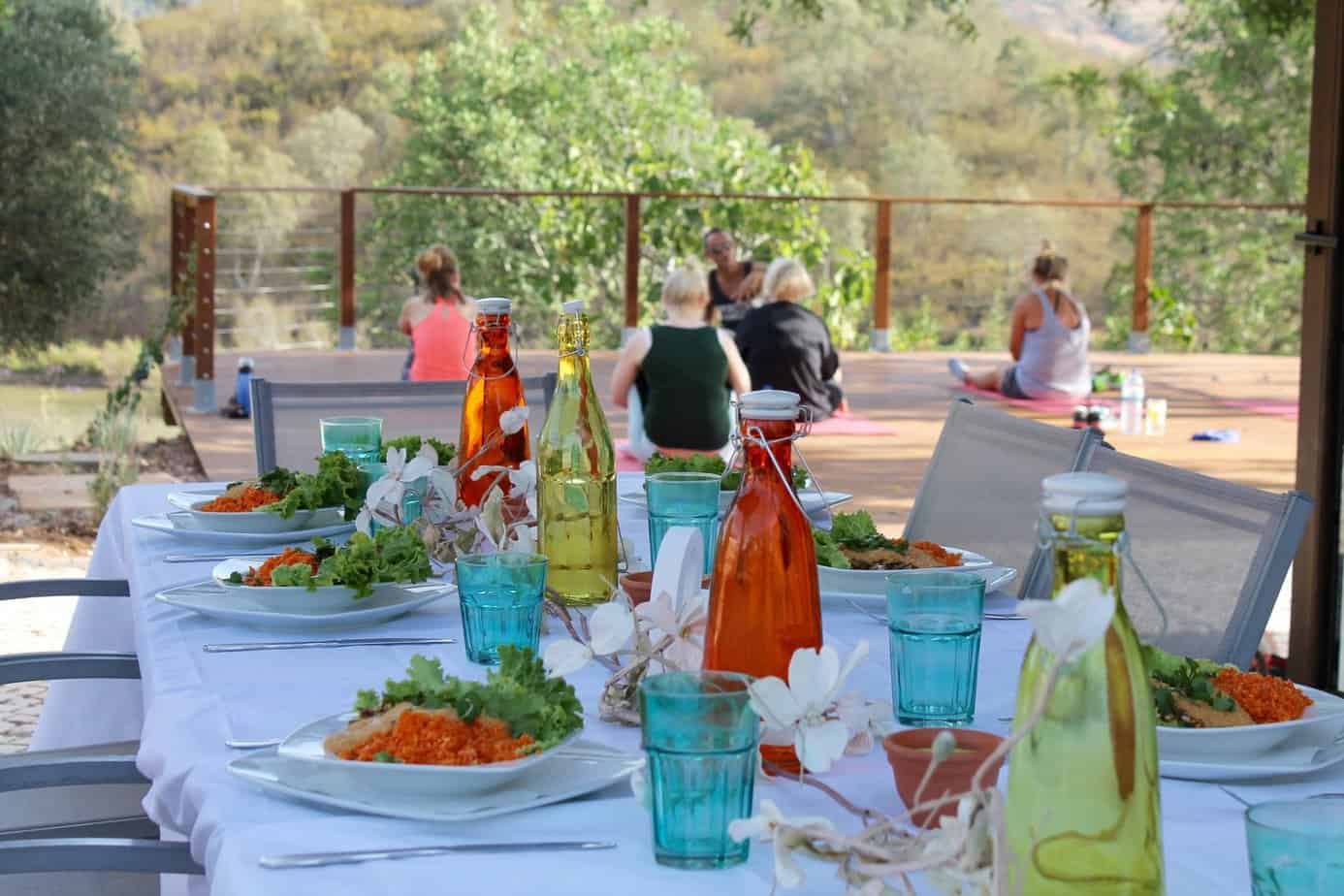 Are you ready to retreat to a place where you can completely rest, reset and let go and enjoy chef prepared plant based cuisine at its finest with a splash of yoga, and more? These raw food summer yoga retreats in Portugal are located on the edge of the Sao Bartolomeu de Messines/Silves nature reserve in the Algarve.
Expect a nourishing, exclusive, intimate and unique week of restful bliss. With my experienced team of yogis and therapists, I will guide you through a beautiful week. This is the perfect chance for you to relax into nature, unplug from the world, restore and reset.
We'll create some wonderful dishes together and indulge in the preparation of incredible foods. Being an experienced yogi is not a prerequisite, all you will need for this stunning week of yoga is the will to explore and embrace a high vibrational flow.
There will be daily kitchen classes on raw food, yoga and holistic sessions. They are completely at your leisure, so if you just want to relax by the plunge pool and wait to be fed, that's ok too. It's your holiday!
Dine al fresco by the river each night and be ready for spectacular sunsets, evening workshops, meditation sessions, incredible food, cacao ceremonies and much more. Leave feeling rested, rebooted and filled with a new zest for life!
We like to consider that while on 'retreat' we are withdrawing from the everyday world. We like to consider our retreat as a world in itself – where we provide the space and opportunity for you to take all the time you need to reflect on your world, your wellbeing and your self.
We embrace those from all walks of life to our space and welcome everyone, as we are passionate about the spirit of inclusivity. We ask that you be mindful of the space we have created, work with that vibration, be yourself and be in joy with what resonates, and be tolerant of that (and those) that does not.
We ask you to trust us to do our work well and provide our expertise for you. You will get to spend one to one time (and retreat space) with me where I will share with you my healing journey with raw foods (I am still journeying!) and enjoy daily food preparation classes together.
♥ Book Yoga Retreats in Portugal
8. Best Yoga Retreats in Europe: SPAIN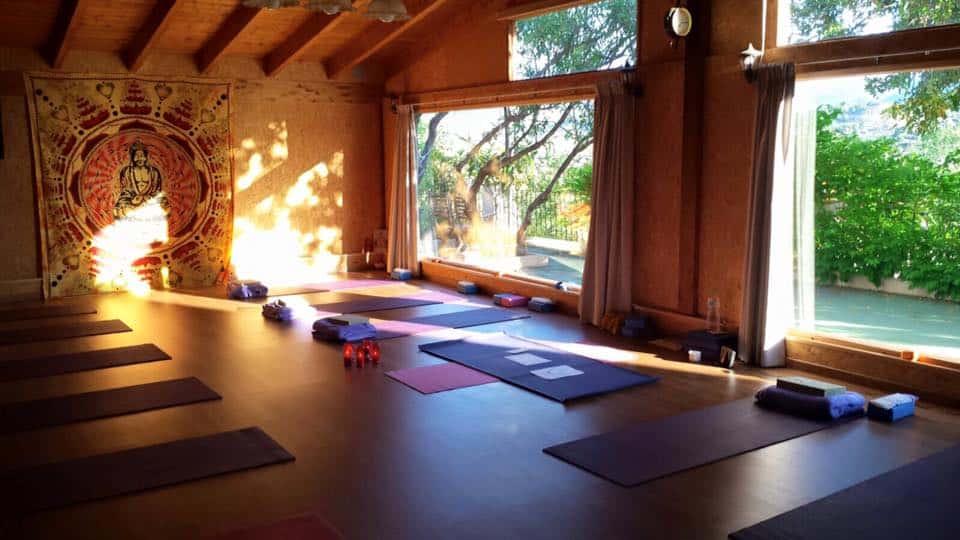 If you're keen to re-kindle or develop your existing yoga practice, going on a yoga retreat is the perfect way to deepen your understanding with experienced teachers. You'll feel the difference in just a few days which is all you need to ignite your yoga flame and kick start a regular practice back home.
Our Pure Yoga Retreat Holidays are held near the sea in the vibrant coastal town of Denia, an hour north of Alicante. The programme includes carefully planned twice daily yoga sessions with plenty of alignment cues to keep you on track, different pranayama techniques and daily meditations all of which will help your body relax, open and strengthen.
We'll also delve into other aspects of this ancient healing system and help you create your own home yoga practice too.
And, when you're not on your yoga mat, there will be plenty of time to relax at the beach, paddle in the sea, join a coastal hike, head off on a guided bike ride, go horse trekking, book super beauty and holistic therapies, snooze, enjoy delicious tapas or explore the lovely vibrant town of Denia.
You'll feel so much stronger and calmer by the end of your stay and notice a huge difference in yourself and your yoga practice in just a week.
Join us for an authentic and complete yoga experience which touches on yogic details and practices your regular teachers may not have time to teach you. It is ideal if you want to deepen your practice with senior teachers who will help progress and develop in just a few days.
♥ Book Yoga Retreats in Spain
9. Best Yoga Retreats in Europe: ENGLAND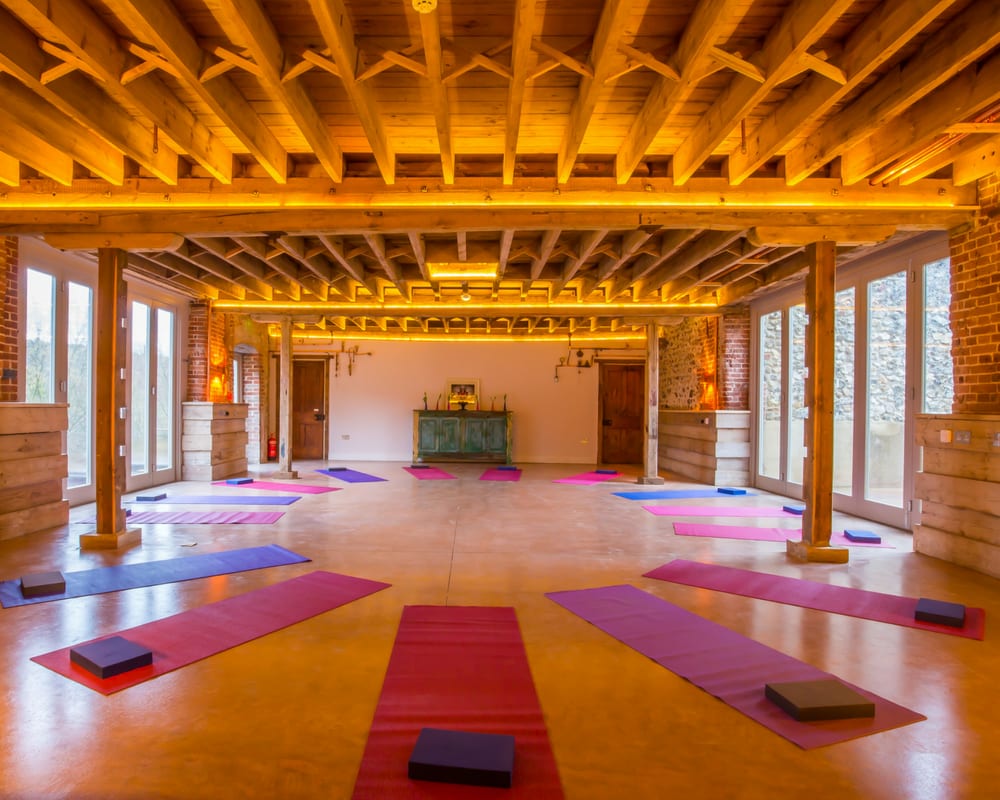 Join us for one of our Bank Holiday Yoga, Wellness and Meditation Retreats in Norfolk. Held at our stunning barn venue set in private grounds, with opportunities for wild lake swimming, exploring the Norfolk countryside, and experiencing all that Spring and Summer have to offer.
Enjoy twice daily yoga, with a dynamic focus in the mornings and a restorative focus in the evenings. Feast on delicious home cooked vegetarian brunch, lunch and dinner. Relax and energise with meditative practices, holistic treatments, guided walks and more.
Holkham beach is nearby for those who would like a beach day in our free time. This retreat is suitable for anyone who'd like a weekend away with wellness, healthy food and Yoga. Beginners are welcome as well as all ages.
♥ Book Yoga Retreats in the UK
10. Best Yoga Retreats in Europe: SANTORINI, GREECE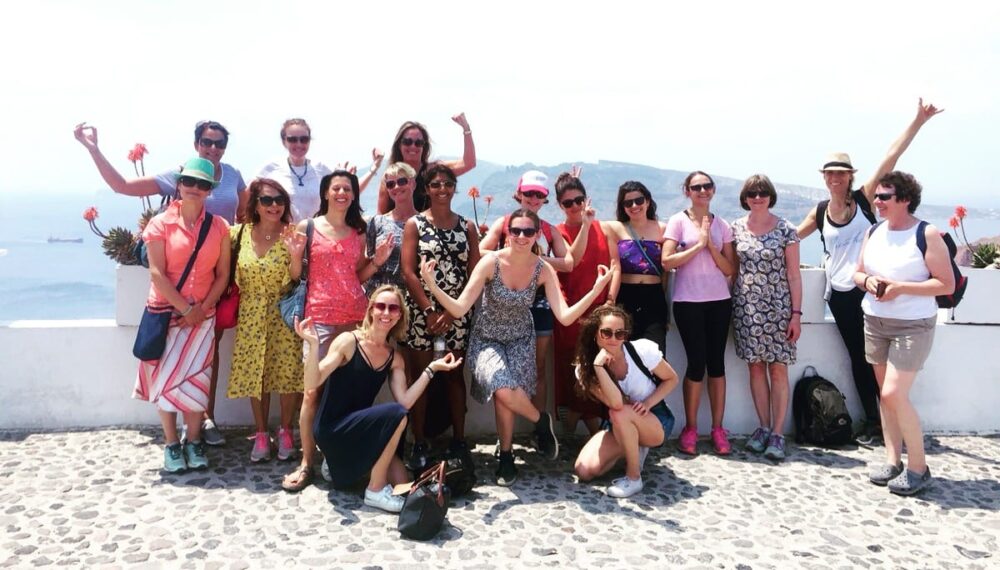 Be energised and inspired on this trip of a lifetime and join us on our 7 day Santorini yoga retreat. Enjoy flowing vinyasa practice, gentle restorative sessions and rejuvenating meditation.
This rejuvenating 7 day Santorini yoga retreat programme combines vinyasa yoga, restorative yoga and meditation to take you on an incredible journey of wellbeing and discovery in stunning Santorini.
From your arrival in Greece you can feel at ease and enjoy the wonders of this glistening jewel of an island, safe in the experienced hands of our team. We look forward to welcoming you, supporting you and guiding you through this incredible wellbeing experience.
As well as the expert teachings you will also find yourself rebalanced by the beautiful nature of Santorini, with inspiring walks and views all around.
You can take in the stillness, soak up the Greek sunshine and enjoy the energy of this special island, allowing yourself the time and space to invite relaxation and wellbeing in.
♥ Book Yoga Retreats in Greece
Pin this image & share!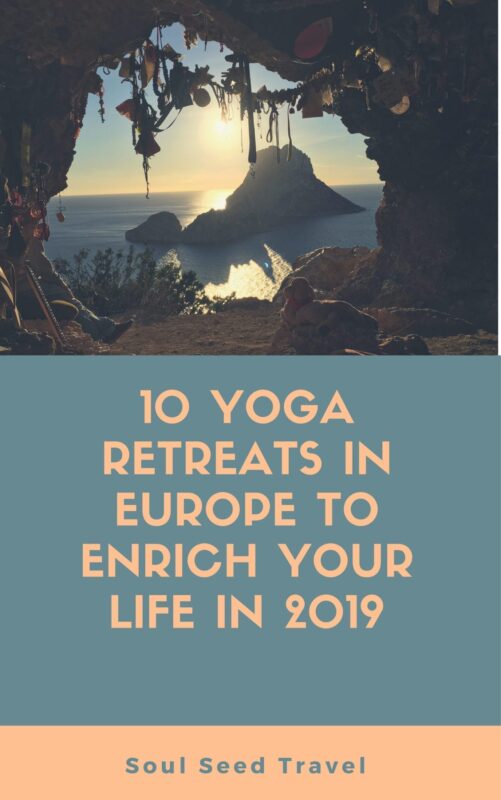 Having trouble choosing? Follow our travel inspiration on instagram @soulseedtravel to stay updated with our latest recommendations retreats open all year.
Fill in the form below to speak with one of our wellness travel advisors. Pack your bags and book your flight!