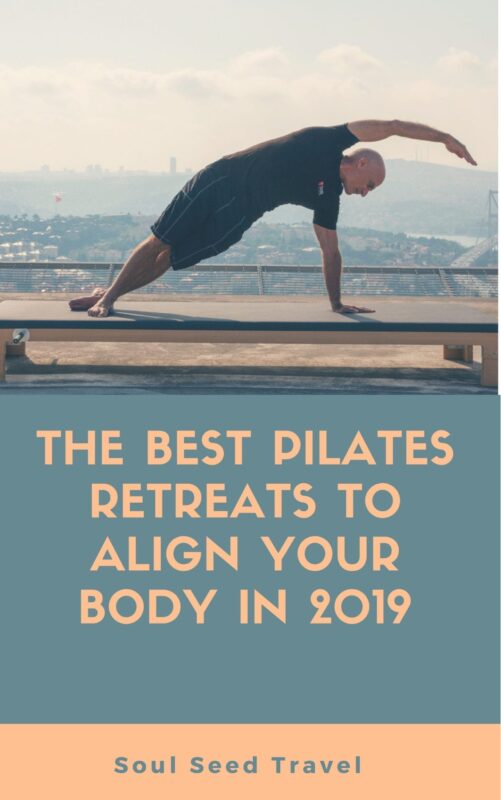 As Joseph Pilates said, we are only as young as our spine. That makes a lot of sense when you think about it. Joe Pilates created a complete system of exercises that, along with your Pilates trainer's eyes and years of experience, can transform your body into an efficient well oiled machine – just as it was intended to be.
Each well-crafted exercise in Pilates works to restore balance of strength to your muscles (especially if you have a muscular imbalance) and ultimately, to your posture.
Clinically or otherwise, ideal postural alignment occurs at the joints with the two bones meeting at their centre's. Ideal postural alignment causes the least amount of musculoskeletal pain and strain.
Your body works best when it is well organised and aligned, which comes from a deep level of core strength. With that in mind, we've rounded up the best pilates retreats to get your body into alignment.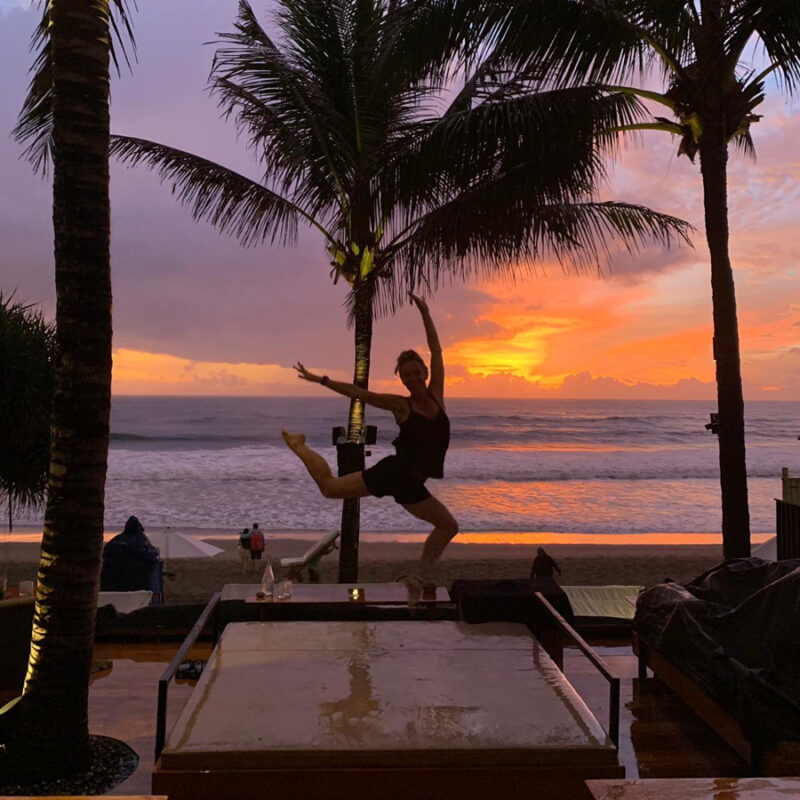 This is where it all started! In Bali back in 2010. Come and celebrate our 10-year retreat anniversary with us. Join us for a delicious week of Pilates and Yoga, for a reunion of friends and family, for an opportunity to unleash your 'Life in Movement'.
Mareile Paley, Tash Barnard and a few more of our favourite teachers will lead a retreat to remember. Spots are limited, so sign up early for your spot in your authentic Balinese Villa. This retreat is one of our most popular, even amongst our teachers! Every two years we return to the island of gods for our Bali fix.
Exercise besides, of course there will be plenty of time to explore the natural and cultural wonders of Bali itself, be it the beaches, the temples, an evening walk through the rice fields or the creative bustle of Ubud's shop-lined alleys.
We will stay at the dream that is Desa Seni, surrounded by paddy fields and an organic garden, our home for the week will be the much sought after Desa Seni Village Resort in Changgu. Created by two Australian friends, the eco-resort is a labour of love and a hand-picked collection of beautiful antique wooden homes and traditional furnishings, representing different cultures and traditions of Indonesian lifestyle.
Each villa has its own style and character and the attention to detail is remarkable. It might take you the week to discover all the little details and treasures your cosy home has to offer.
There is a saltwater pool with a sundeck, an organic restaurant supplied from the on-site garden, and a spa offering holistic treatments.
There are grassy pathways and hidden gazebos and lots of space to live and breathe and laugh and be. And of course, there is our beautiful outdoor Yoga studio that we will be using for the classes and workshops.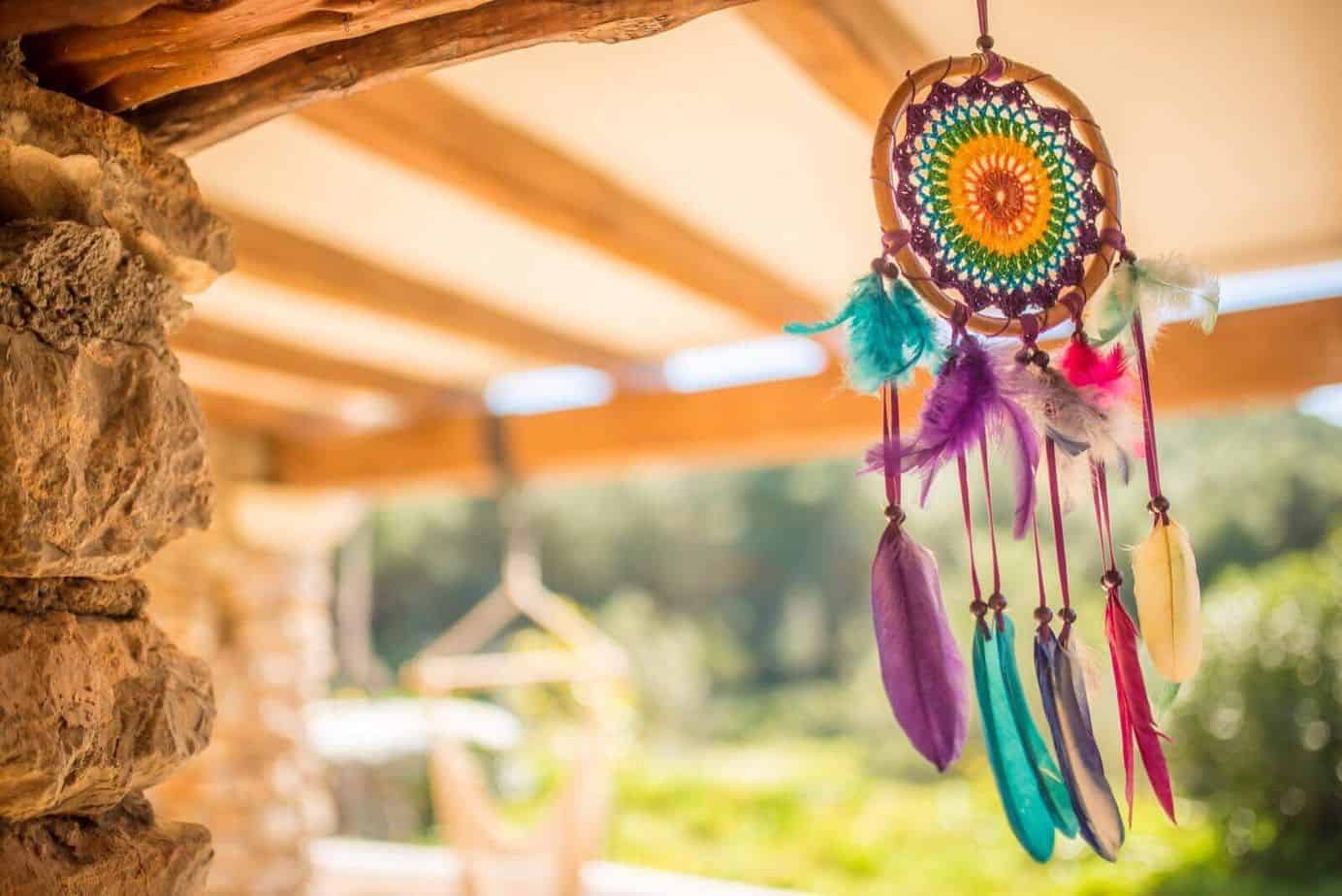 It's all inside, every single thing you need. Join us for a truly magical retreat and journey of laughter, adventure, amazing food, new friendships, transformation, rejuvenation, sunsets, yoga, meditation, Pilates, connecting to nature, releasing limiting blocks, opening up to possibilities, pine forests, turquoise waters, picnics, empowering workshops, new beginnings and magic memories of a lifetime.
Our team of kind and warm hearted professionals will look after you every step of the way. So relax, be inspired in paradise and let all your energy go to that very special person. You.
Our timetable reflects our ethos, balance. Enjoy the opportunity to explore our exciting activities and have important personal time to relax, dip in the pool or read that new book. Delve in to activities at your leisure, taking part in as much or as little as you like.
From yoga to Pilates, nature hikes to pampering, transformative workshops to creative art workshops, meditation to dancing cacao ceremonies, there is something for everyone.
Your peaceful and tranquil retreat home, Can Maestro, is nestled amidst the picturesque Mediterranean countryside, on the magical island of Ibiza. The house has amazing charm and character, being over 600 years old, it has a very special energy and charm.
Surrounding the house is pure unspoiled nature, organic garden space to explore, meditative spaces to switch off and reconnect and a pool refreshes the senses. Take in the peaceful and calming nature that surrounds you, breath in the fresh air and feel full of life.

Pilates Retreats year round, your way. Are you a Pilates lover? Are you looking for a Pilates retreat, but you are struggling to find a Pilates retreat that fits in with your schedule?
Are you interested in practicing on Pilates reformers and Pilates machines or wish to get a deeper understanding of the mat exercises and takeaway some ideas to use at home?
Do you appreciate amazing, inspirational Pilates teachers, and intuitive classes that improve your Pilates practice? Then this Pilates retreat experience is for you. And by, for you what we mean it's exactly for you!
We understand that Pilates is an amazing method and many of our guests love to join us, just for the wonderful Pilates classes. This is why we have created a special year round Pilates retreat experience that can be modified to suit your needs.
In addition to the amazing Pilates immersion weeks below you can join us anytime for your perfect Pilates retreat. Simply add extra mat or Pilates reformer sessions to your package and immerse yourself in Pilates magic!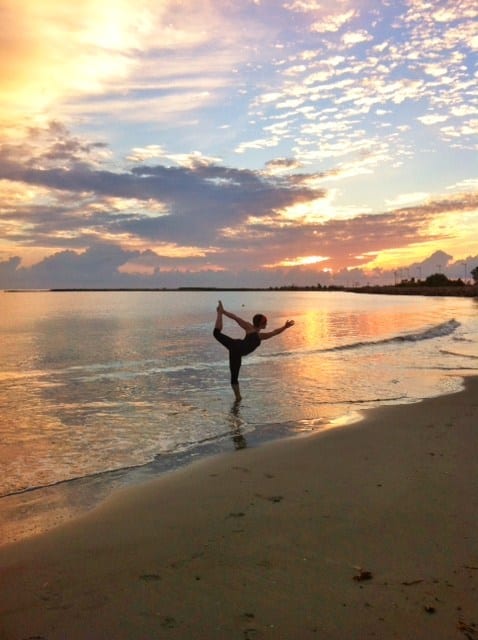 Join us for a 5 night Yoga and Pilates retreat by the sea and immerse yourself in gorgeous sunshine, big open blue skies, fresh sea air, beach time and feast on delicious healthy food.
Plus, super experienced yoga and pilates teachers will help you open, lengthen, quieten and strengthen your body with two classes a day with time in between to explore this stunningly beautiful area with the optional biking, hiking, horse trekking or simply relax by the pool with a great book and soak up the sun's rays.
Based at a 300 year old olive farm – now a 4* country house hotel – set in acres of orange & olive groves near the sea. This peaceful setting is the perfect base to get away from your normal routine and get a fresh perspective on life.
Whether you're a keen beginner or have a regular yoga or Pilates practice, this retreat will meet you where you are with small groups of 12 and classes for beginners and intermediates/advanced, plus workshops to help progress & deepen your practice.
There'll be plenty of opportunities to get outside and be in nature too with a guided hike, bike ride, horse trek, visits to the beach, take part in a Spanish cookery workshop, rest by the pool or enjoy pampering therapies.
And don't worry, these retreats are super relaxed. So if there is a morning where you want to sleep in, please do. If there's an afternoon you would stay longer by the pool and skip class, that's ok! Whatever you feel you need, please do.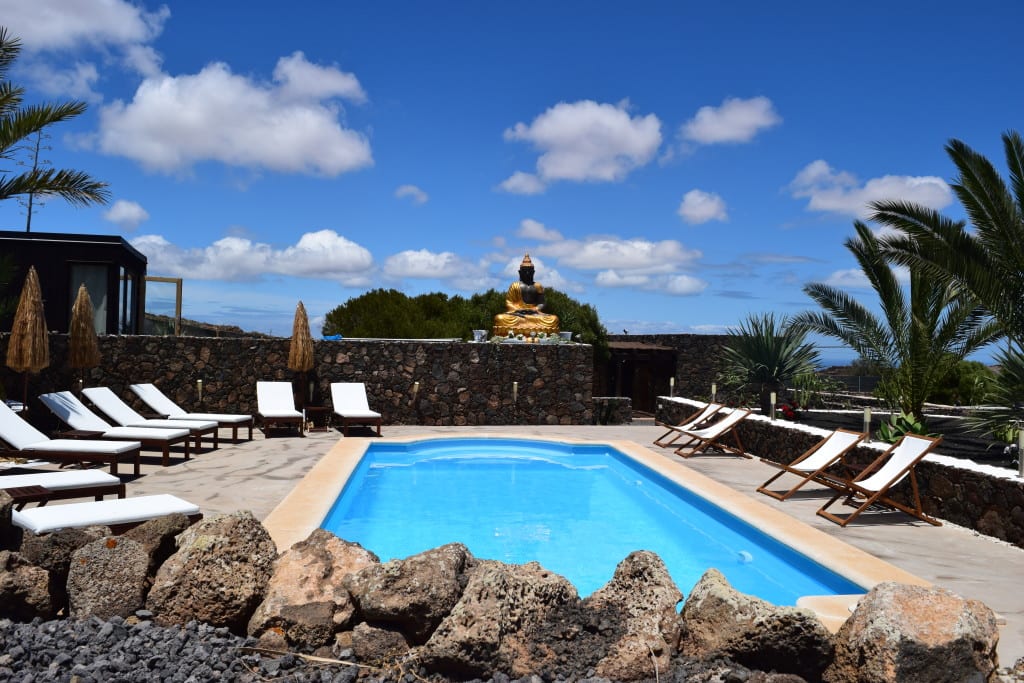 Join us year round at our Surya retreat, on the sun-blessed island of Fuerteventura, with epic sand dunes rolling down into the turquoise ocean, breathtaking white-sand beaches and dramatic volcanic sunsets.
More than just a holiday, we are here to support you in your wellbeing journey, making you feel at ease from the moment you arrive. Relax and revitalise at Surya, one of Europe's leading yoga and pilates retreats in the Canary Islands.
Stretch and strengthen your body and mind and bring yourself back into balance with a unique blend of yoga, pilates and meditation. Enjoy mouthwatering vegetarian meals, holistic massages and stunning sunsets over the volcanoes.
Our seven night Yoga and Pilates retreats run every week from Saturday to Saturday. They are designed to help reduce stress, improve fitness and vitality and most importantly take time for you. Perfect for all levels from beginner to advanced practitioners.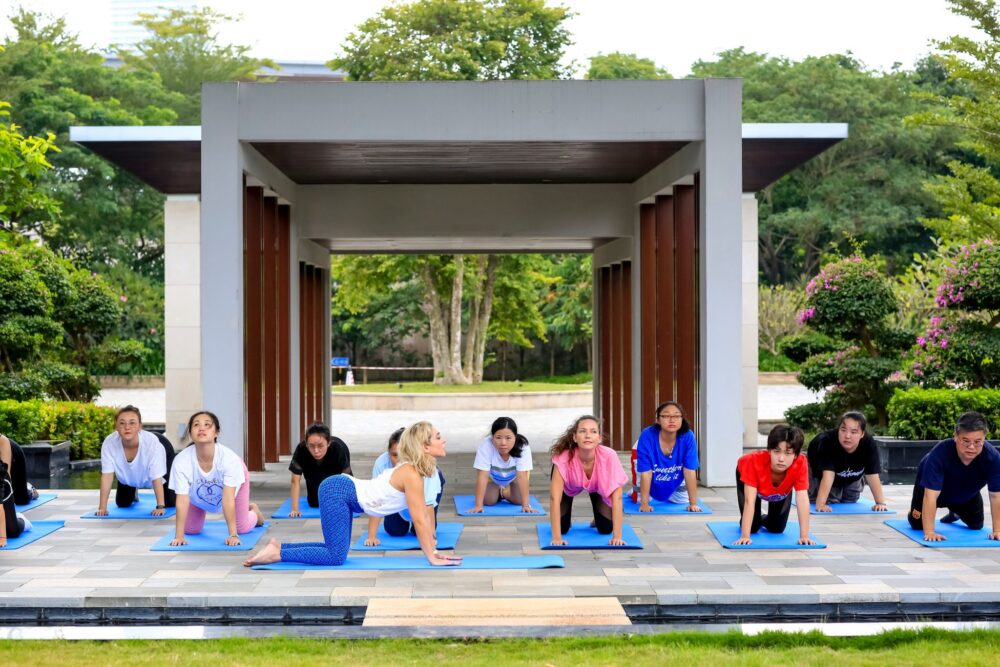 The Pilates retreat offers two daily classes of Pilates leading to intense progression wherever you are in your practice (all level accepted) with rejuvenation, relax and plenty of time for enjoying Koh Samui magical beauty.
There will be many extra workout classes for those keen to keep fit during your stay, including Pilates, Stretches and Meditative Time. Organic local Thai food and clean-living meals will be prepared daily by our organic community private chef.
In the retreat you'll be immersed in a magical environment: where nature and comfort have been match to be perfectly balanced and bring you calm, and wellbeing. There will be two Pilates classes per day – one energetic practice in the morning to start the day full of energy and one stretching class in the evening to get rid of the tensions, gain in functional flexibility, relax and enjoy the scenery.
Both classes are given by the pool, in the tropical garden. We also offer one private tailor made class for each student to help define your needs and get your instructors anatomy analysis just for you.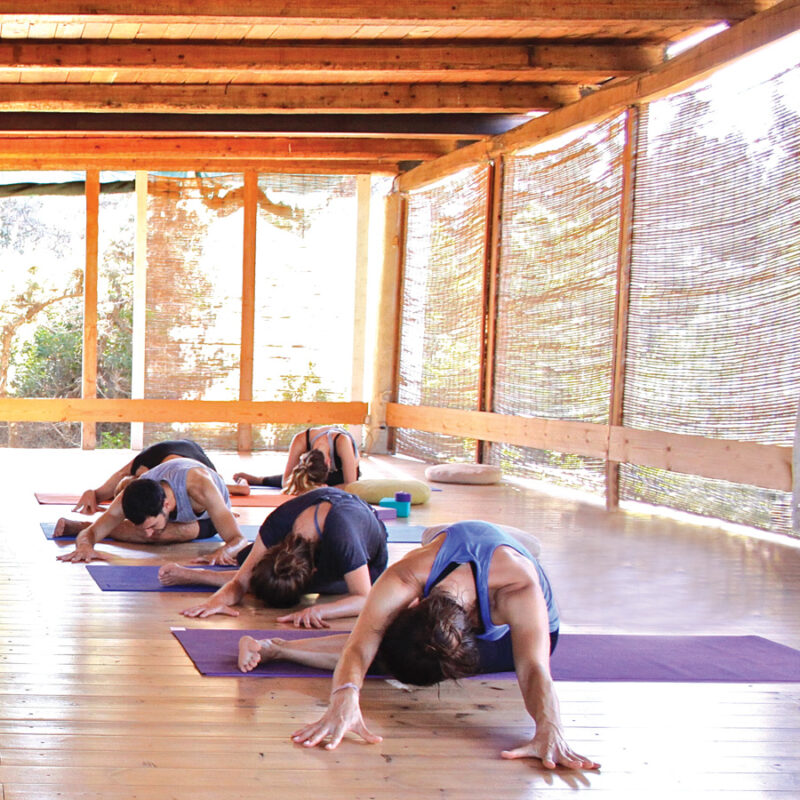 We created this retreat just for you. Lots of delicious body movement brought to you by our senior teachers Anja Kursaweand Miriam Friedrich-Honorio. Our days will consist of several movement classes – Pilates, Yoga and Gyrokinesis, mixed with private one-on-one sessions and enough time to enjoy the wind, the sea and for you to just be you!
Fall in love with Paros, just like we did, on our first visit. Being nature and outdoor lovers, we found the perfect retreat location that gives you that sense of complete freedom right by the beach. We secretly call this retreat our 'feel good' retreat, as we invite you on this exploration of your body and mind.
You will be in the hands of three wonderful teachers who have found their calling in working on a deep level. Anja will lead us through her unique and very special Pilates and Yoga classes, while Miriam will introduce us to the three-dimensional movements of Gyrokinesis®. Mareile, your host, will ensure your well-being and offer private sessions.
Paros is one of the Cyclades most traditional islands. Situated in the Aegean Sea and small enough to be explored in a day, it is best known for its beaches and traditional villages. Think with whitewashed sugar houses, paved streets and blue-domed churches, the perfect place for a quintessential Greek retreat.
Pin & share this post!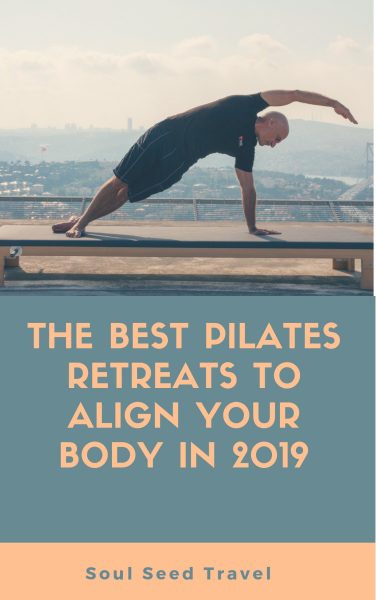 Having trouble choosing? Follow our travel inspiration on instagram @soulseedtravel to stay updated with our latest recommendations retreats open all year. Contact the team on retreats@soulseedmedia.com and let us help you find your perfect retreat.