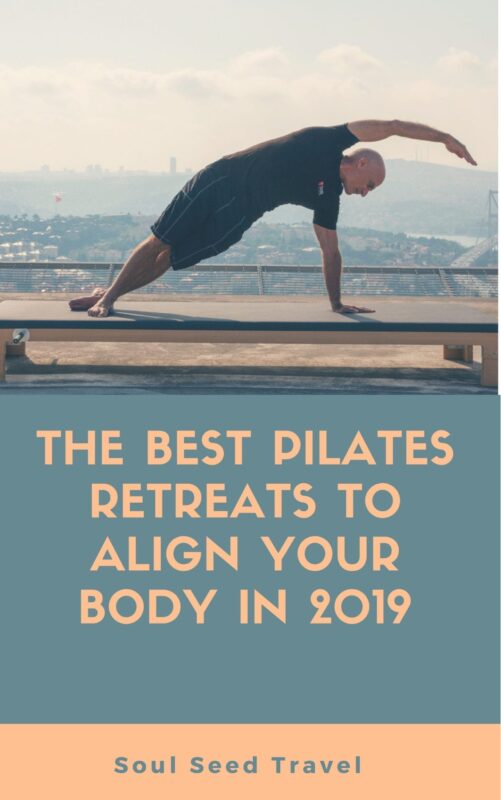 As Joseph Pilates said, we are only as young as our spine. That makes a lot of sense when you think about it. Joe Pilates created a complete system of exercises that, along with your Pilates trainer's eyes and years of experience, can transform your body into an efficient well oiled machine – just as it was intended to be.
Each well-crafted exercise in Pilates works to restore balance of strength to your muscles (especially if you have a muscular imbalance) and ultimately, to your posture.
Clinically or otherwise, ideal postural alignment occurs at the joints with the two bones meeting at their centre's. Ideal postural alignment causes the least amount of musculoskeletal pain and strain.
Your body works best when it is well organised and aligned, which comes from a deep level of core strength. With that in mind, we've rounded up the best pilates retreats to get your body into alignment in 2019.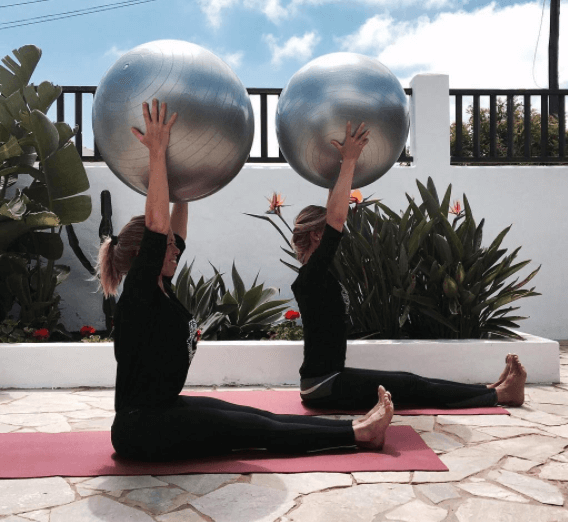 The complete Pilates getaway…reconnect and center with Jo and Laerke in paradise. A week of focused, fun classes and rejuvenating meals and treatments will leave you feeling renewed and connected.
Don't miss this opportunity to enjoy nutritious food, gain a deep understanding of Pilates complimented by fun Barre classes to add a fun fitness flair to the week. Renew your body with Pilates and Barre and restore with our amazing inclusive therapeutic massage. Benefit from a week of mindful movement with our incredible teachers. Experience rejuvenating Pilates in Paradise. You will gain an understanding of Pilates on a new level through Jo's comprehensive sessions. Laerke's fun Barre and Pilates equipment classes will leave you with a feel-good glow.
Our beautiful retreat is set away from the hustle of every day life allowing you to eat nutritious foods, decompress and immerse in Pilates in an idyllic location, filled with blue skies, white sand beaches and stunning volcanic vistas.
Led by Jo and Laerke and our caring and warm team you will benefit from their experience, knowledge and support in this very special week. Awaken the spark present within, guided by the teachings of these exceptionally talented and caring teachers, whilst soaking up the elements of our beautiful island paradise.
At the end of the retreat you will feel longer, leaner, more toned; feel relaxed and connected to your body and breath; you'll be glowing from within from a week spent eating nutritious foods and island living and you'll be more knowledgeable about how to move safely and move well.
Why add Barre to this amazing Pilates retreat? Fun of course! Barre compliments Pilates as a series of strengthening exercises targeting glutes, core, arms, legs. Barre also targets the muscles that run close to your bones and connect into your core and spine, which we neglect when we spend a lot of time sitting.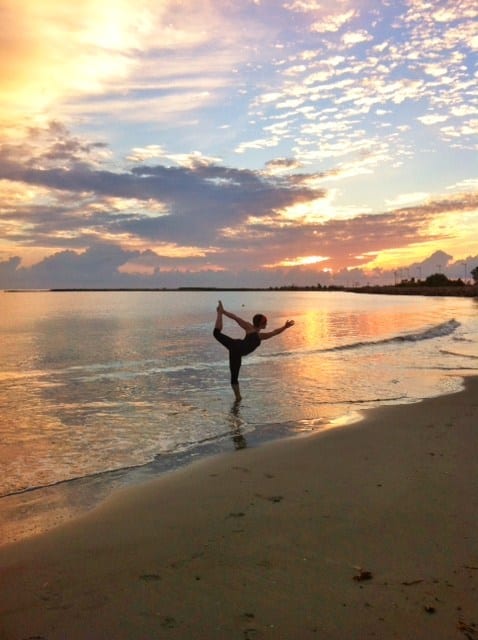 Join us for a 5 night Yoga and Pilates retreat by the sea and immerse yourself in gorgeous sunshine, big open blue skies, fresh sea air, beach time and feast on delicious healthy food.
Plus, super experienced yoga and pilates teachers will help you open, lengthen, quieten and strengthen your body with two classes a day with time in between to explore this stunningly beautiful area with the optional biking, hiking, horse trekking or simply relax by the pool with a great book and soak up the sun's rays.
Based at a 300 year old olive farm – now a 4* country house hotel – set in acres of orange & olive groves near the sea. This peaceful setting is the perfect base to get away from your normal routine and get a fresh perspective on life.
Whether you're a keen beginner or have a regular yoga or Pilates practice, this retreat will meet you where you are with small groups of 12 and classes for beginners and intermediates/advanced, plus workshops to help progress & deepen your practice.
There'll be plenty of opportunities to get outside and be in nature too with a guided hike, bike ride, horse trek, visits to the beach, take part in a Spanish cookery workshop, rest by the pool or enjoy pampering therapies.
And don't worry, these retreats are super relaxed. So if there is a morning where you want to sleep in, please do. If there's an afternoon you would stay longer by the pool and skip class, that's ok! Whatever you feel you need, please do.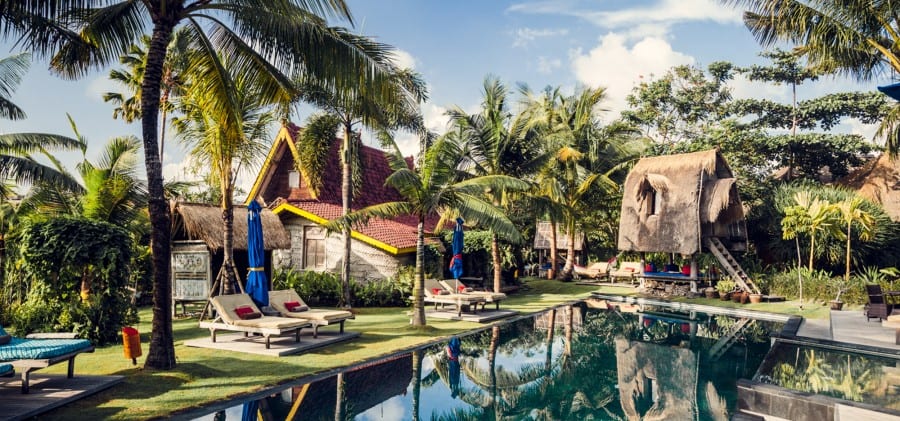 This pilates and yoga retreat at Desa Seni is one of our most popular, even amongst our teachers! Every two years we return to the island of gods for our Bali fix. For the fourth time, our beautiful teacher of teachers, Tash Barnard, will be leading us through her innovative and knowledgable Pilates classes and inspire you to do more than you thought you were capable of.
Surrounded by paddy fields and an organic garden, our home for the week will be the much sought after Desa Seni Village Resort in Changgu. Created by two Australian friends, the eco-resort is a labour of love and a hand-picked collection of beautiful antique wooden homes and traditional furnishings, representing different cultures and traditions of Indonesian lifestyle.
Each villa has its own style and character and the attention to detail is remarkable. It might take you the week to discover all the little details and treasures your cosy home has to offer. There is a saltwater pool with a sundeck, an organic restaurant supplied from the on-site garden, and a spa offering holistic treatments. We cannot imagine a better place for a retreat. Did we mention the food is delicious?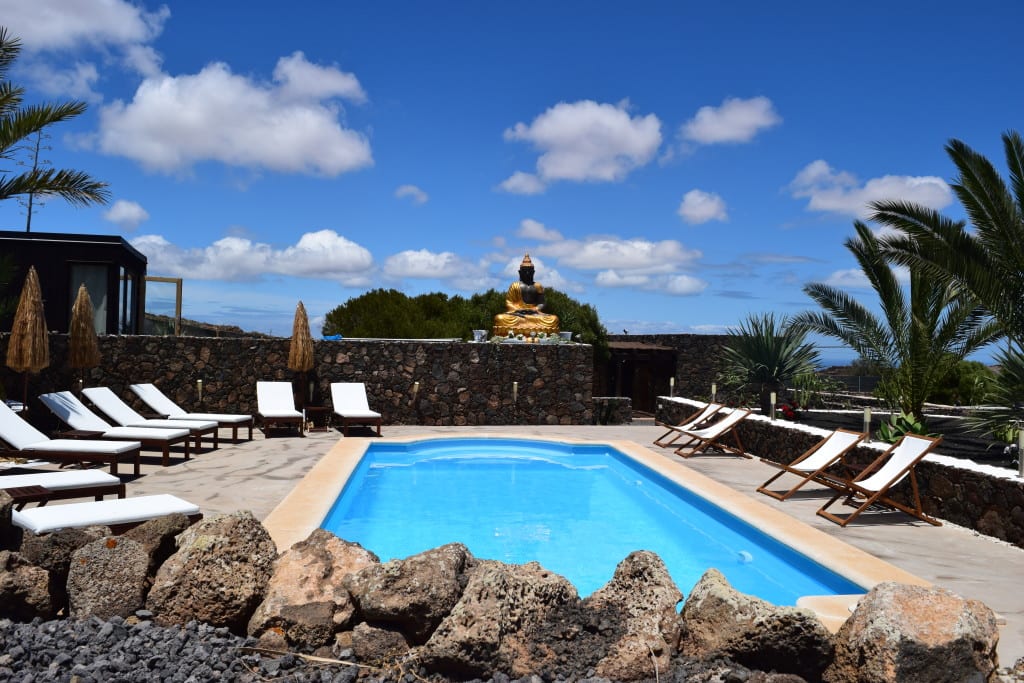 Join us year round at our Surya retreat, on the sun-blessed island of Fuerteventura, with epic sand dunes rolling down into the turquoise ocean, breathtaking white-sand beaches and dramatic volcanic sunsets.
More than just a holiday, we are here to support you in your wellbeing journey, making you feel at ease from the moment you arrive. Relax and revitalise at Surya, one of Europe's leading yoga and pilates retreats in the Canary Islands.
Stretch and strengthen your body and mind and bring yourself back into balance with a unique blend of yoga, pilates and meditation. Enjoy mouthwatering vegetarian meals, holistic massages and stunning sunsets over the volcanoes.
Our seven night Yoga and Pilates retreats run every week from Saturday to Saturday. They are designed to help reduce stress, improve fitness and vitality and most importantly take time for you. Perfect for all levels from beginner to advanced practitioners. We also have a second retreat venue located by the beach.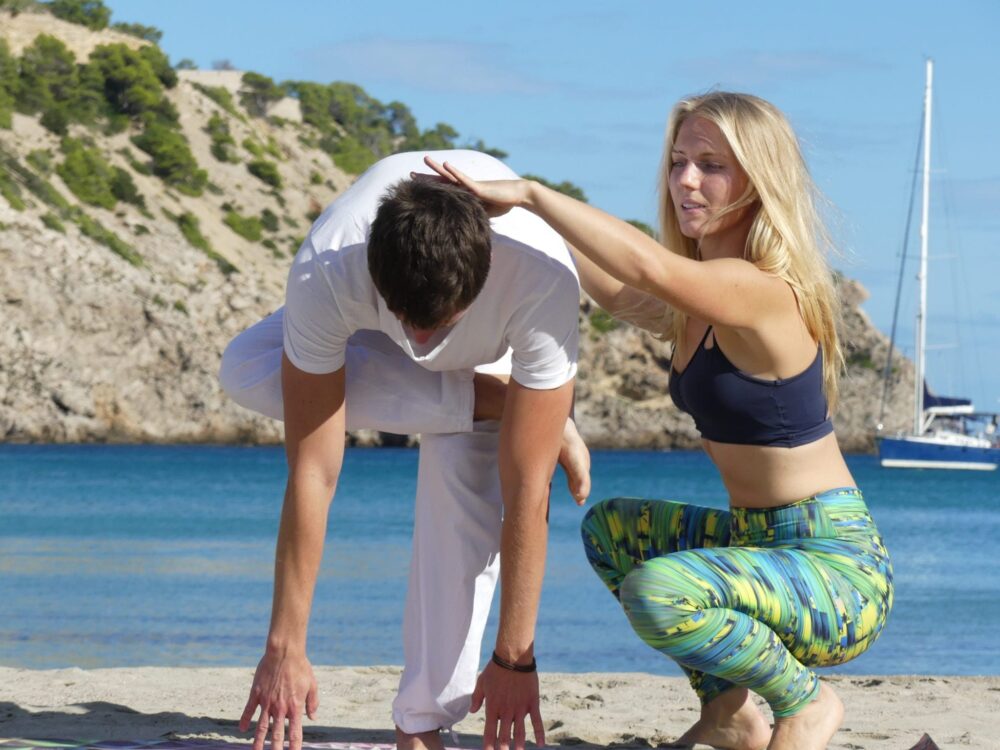 Life is a Journey; trust every step of the way. As we journey through life we all come across our own challenges along the way. With so many decisions to make in life it can leave us feeling a little burnt out.
We can feel the pressure of society, as we try to fit in to a mould or a way of life where, deep down, we know we don't belong. We can question our own self worth and struggle to know our purpose, feeling lost in the vastness of life.
And we can feel disconnected from who we are, trying to find happiness from something external (a relationship, a holiday, alcohol, a new car, the next new thing).
Some of us have felt such pain and despair (of body, mind and soul) that we doubt we will ever heal and feel ourselves again. Whatever your story our job remains the same;  to nurture, empower and support you on your path to reaching your full potential.
Our timetable will be perfectly balanced between exciting activities and personal time to relax, dip in the pool and catch up on 'me time'. You are invited to try everything, however, extra personal time and long lies are also supported.
Your home for the week is a beautiful villa nestled amongst a fragrant pine forest in the beautiful North of Ibiza, a peaceful and tranquil sanctuary.
This organic and nurturing home has gardens to explore, meditative spaces to switch off, Bali style huts to relax and a beautiful pool to dip in and refresh.
Together we will discover an island of turquoise waters, hidden coves, pine tree forests, the magical Es Vedra filled with magnetic power and explore Ibiza's best kept secrets. We will take you exploring on the beautiful island of Ibiza. Think magical picnic sunset on the beach, beautiful nature walks and a spectacular sunrise special yoga on the beach.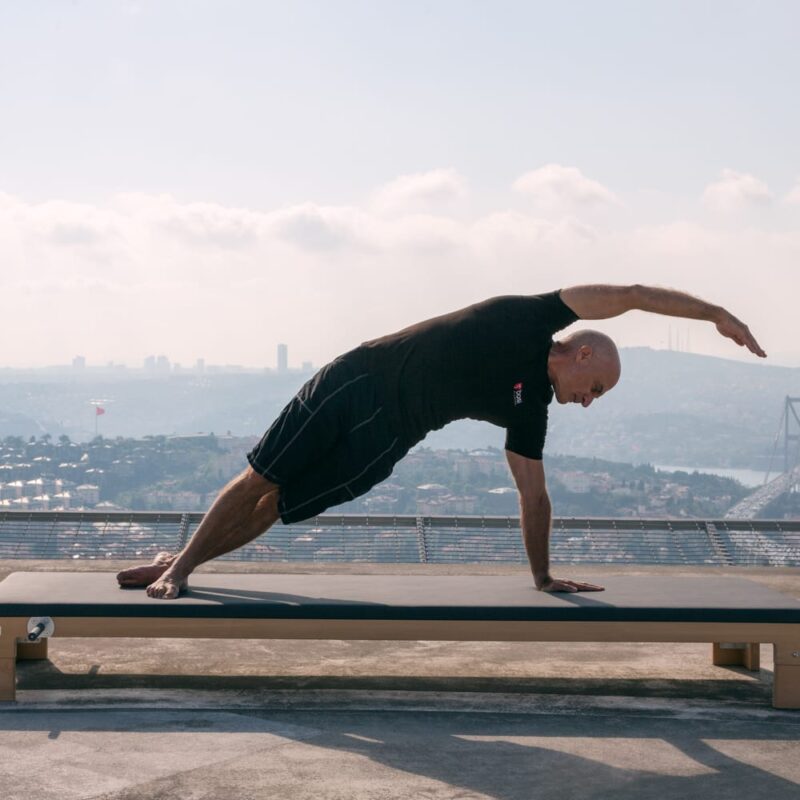 Anula Maiberg and James Crader are coming to Portugal for a week of Pilates and exploration of movement. If you know them, you know that this will be an incredible week and if you don't know them…get ready for bouts of inspiration, sparks of brilliance and a smile from the universe! And don't forget — you don't have to be special to attend. This retreat is for very real people, just like you and me!
This retreat will fill up quickly and spaces are limited, but do know that anyone can join. We want to make this incredible experience of learning and getting up close and personal with some of the industries best teachers. Get ready for a high energy and unforgettable week.
Our home for this retreat week will be Monte Velho, a breathtaking yoga retreat venue with a stunning round yoga hall, sitting on top of the hills of Algarve's west coast. The spaciousness of the retreat and its surroundings invite to get lost and fully immersed in nature. Adjacent to a holistic riding centre and not far from the Atlantic sea, Monte Velho feels like a world apart.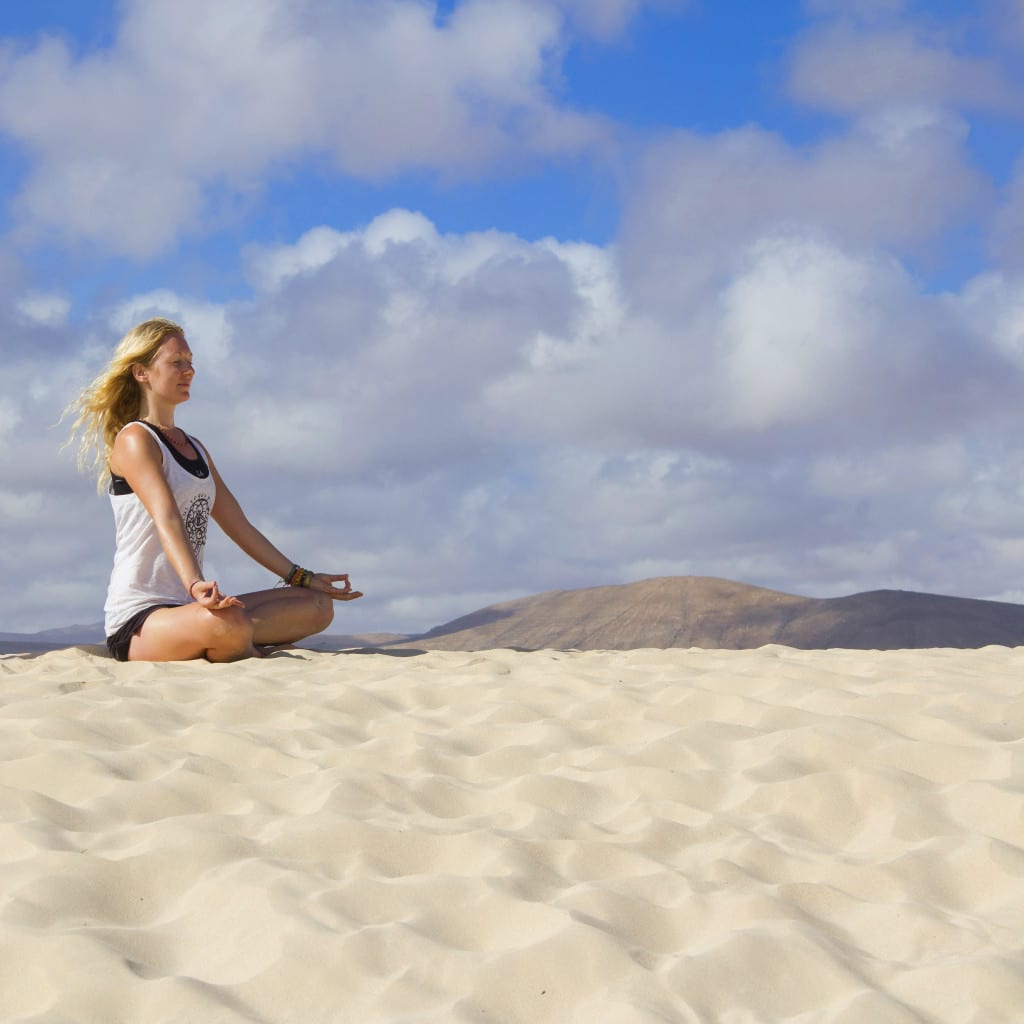 Our boutique yoga & pilates holiday takes place in Corralejo, Fuerteventura, in the Canary Islands. The location is a little oasis for you to experience an unforgettable beach wellness holiday.
Salute to the sun as it rises over the ocean, explore the endless white sandy beaches or learn to surf in the beautiful turquoise ocean. With world-class instruction from a team of international instructors, an inclusive full body massage and delicious, wholesome breakfasts, the retreat enlivens the body, mind and spirit.
It's perfectly placed for relaxation and respite, located just a short walk from Waikiki beach. Designed with solo travellers, friends, couples and groups in mind. Ideal for those looking to combine the relaxation and chilled vibe of a beach holiday with the benefits of a wellbeing retreat. All retreats run Saturday – Saturday.
Pin & share this post!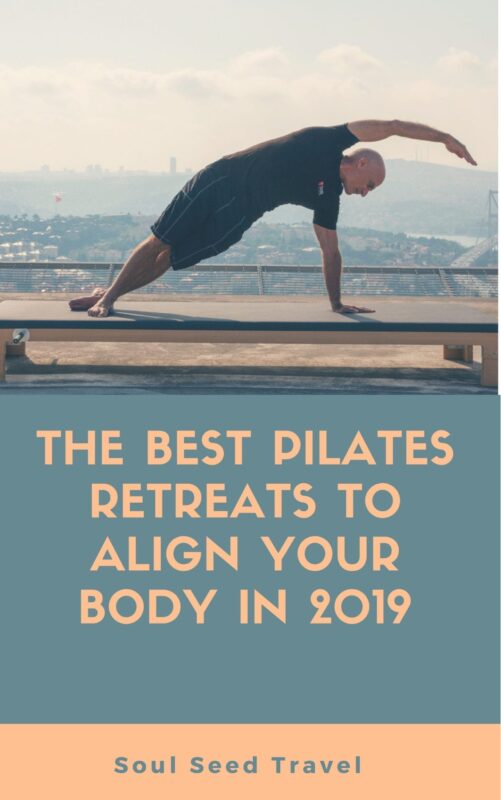 Having trouble choosing? Follow our travel inspiration on instagram @soulseedtravel to stay updated with our latest recommendations retreats open all year.
Fill in the form below to speak with one of our wellness travel advisors. Pack your bags and book your flight!