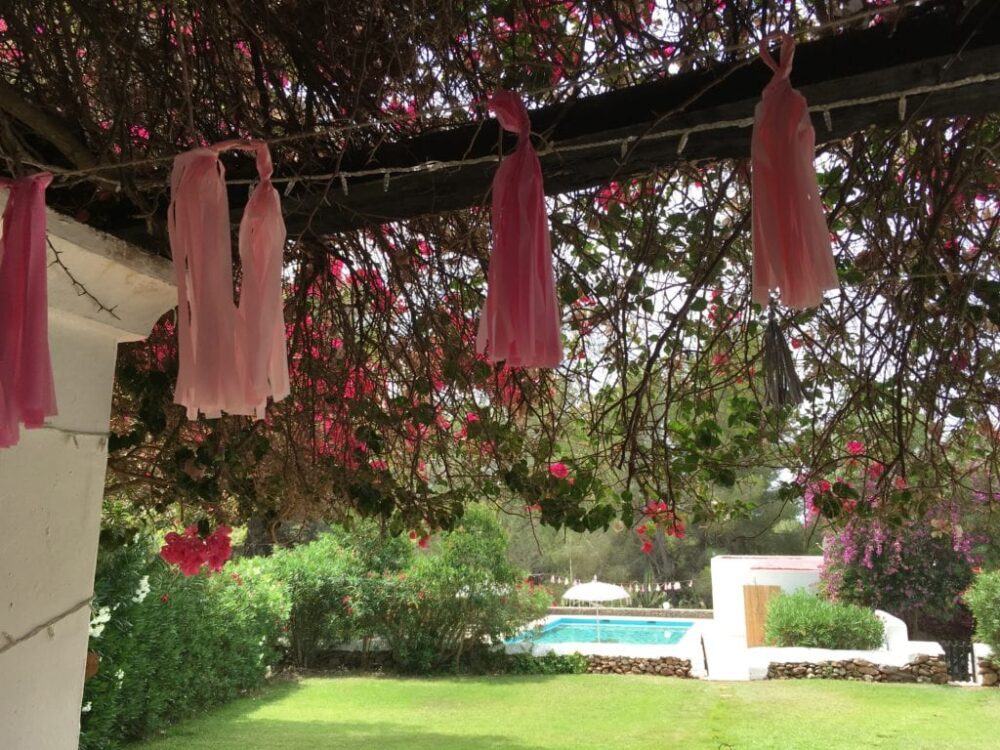 Join us from the 13th – 17th of October for a four night long weekend yoga and fitness retreat in Ibiza. Filled with yoga, mindfulness, fitness sessions, great vegetarian food, healing massage, energising hike and even an afternoon / night out in one of Ibizan beach clubs (optional) to complete full Ibizan yin/yang circle!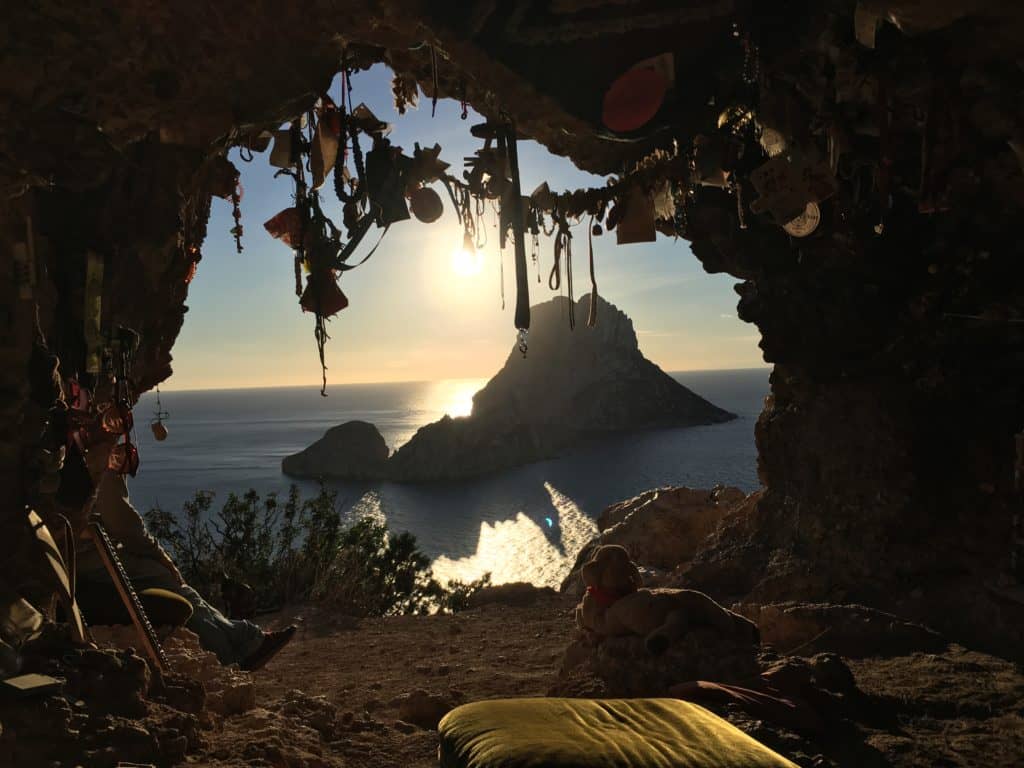 During this true re-set Ibizan style you can expect – daily 2.5 hour yoga and mindfulness practices, two one hour fitness sessions with a personal trainer to get your heart rate up, a healing one hour massage treatment for your body, mind balancing journaling and intension setting, a session in our authentic wood-burning sauna, deeply relaxing Yoga Nidra, and if you feel like it – letting your hair down with music and bit of dance one afternoon / evening in a well-known Ibizan beach club.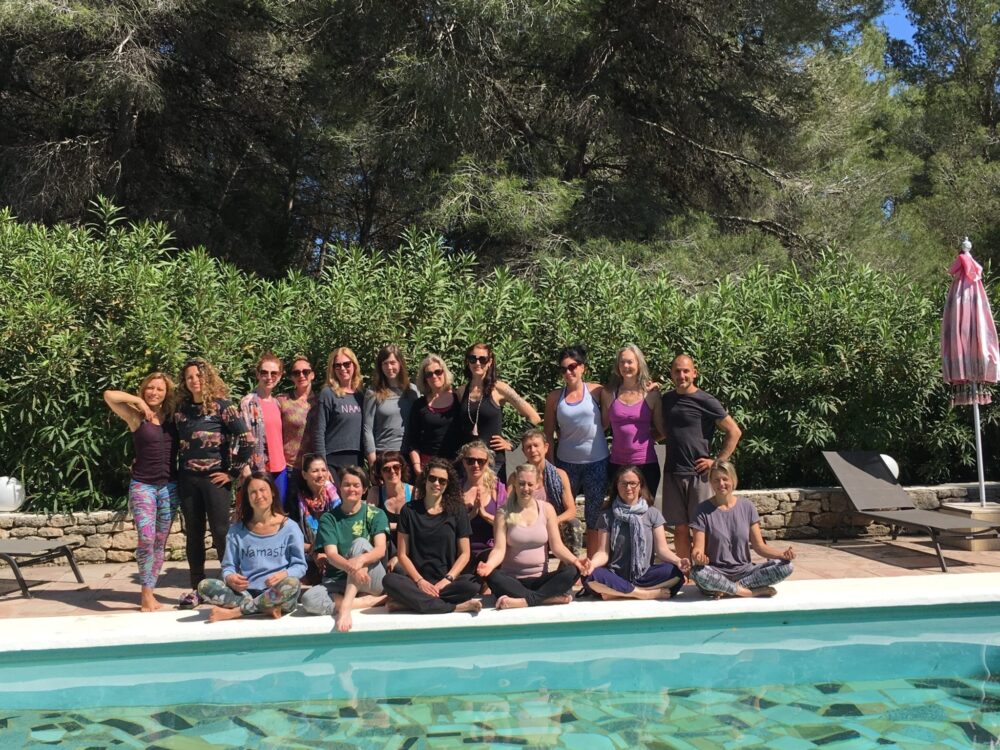 We stay in an authentic Ibizan country house with lovely green gardens and a large swimming pool, sauna and plenty of chill-out areas. We do our practices on a serene yoga platform that is surrounded by ancient trees, eat clean and locally grown vegetarian food, and enjoy great company!
You will leave feeling totally rejuvenated having found your inner fire and that sparkle again. All you need to bring is a positive spirit and curious mind.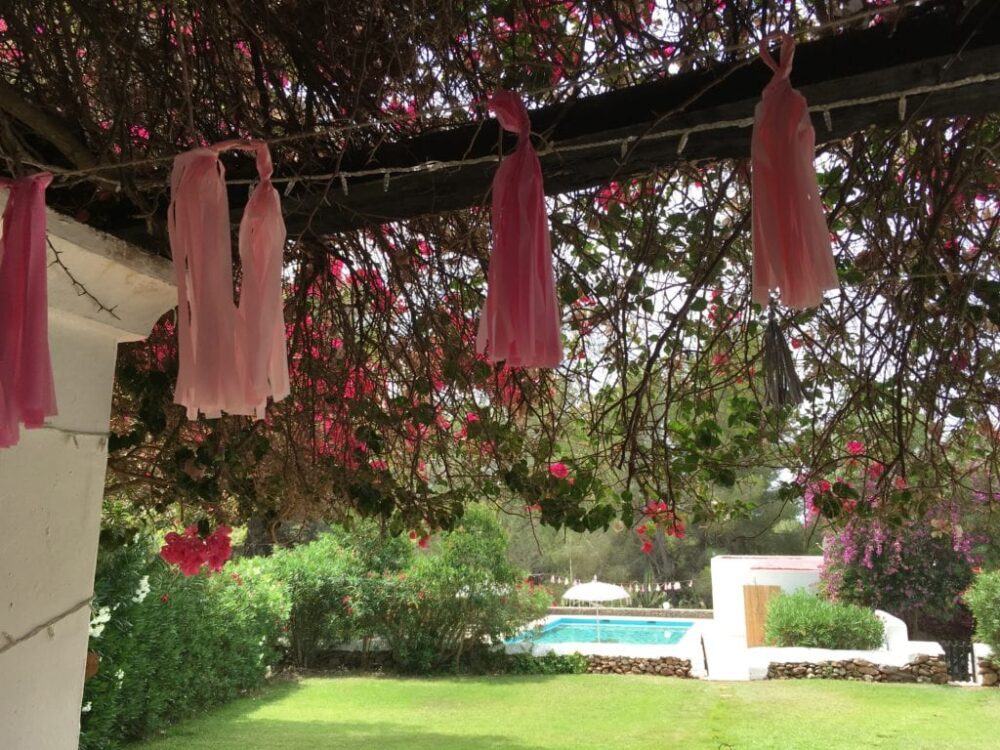 Further info & booking
For further info, bookings & pricing please refer to our web listing.