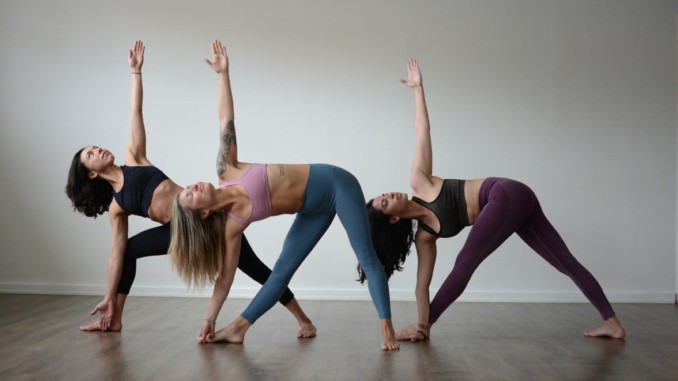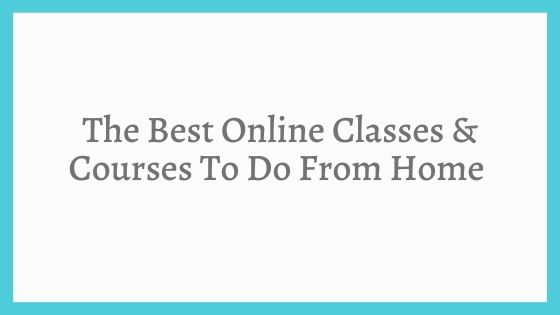 On hearing the sad news that so many yoga and pilates studios, gyms and fitness centres have had to temporarily close down this week, we've curated a list of recommendations of classes, courses and workshops you can do from home.
It's a time of self care, self love and self practice whilst staying connected to your community and supporting one another.
This too shall pass and travel bans will be lifted and we can look forward to taking a retreat in the summer or planning further ahead for autumn and winter.
In the meantime, it's important to stay focused on your health and wellbeing and we are here to help. There's an abundance of online resources to keep us all going and we'll be adding to this article frequently and sharing more on our Instagram account @soulseedtravel, including a 'class of the day' and inspiring wellness tips.
Yoga Classes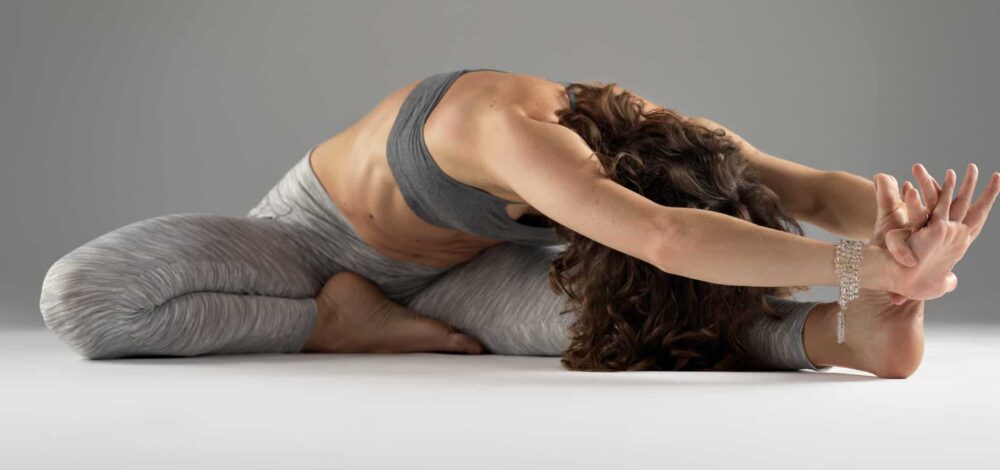 What you get: Four free online yoga classes with renowned yoga teacher Anna Ashby to help you deal with the stress and anxiety of self-isolation
Start with a short morning yoga practice, use your lunch break to release tension at your desk, take a short calming desk meditation at teatime and end the day with a grounding restorative yoga practice.
After ordering, you will get an email confirming your order and a follow up email with links to all the yoga classes in this series. Click the class links and you've got all the yoga and meditation you need for a peaceful, calm day.
Cost: Free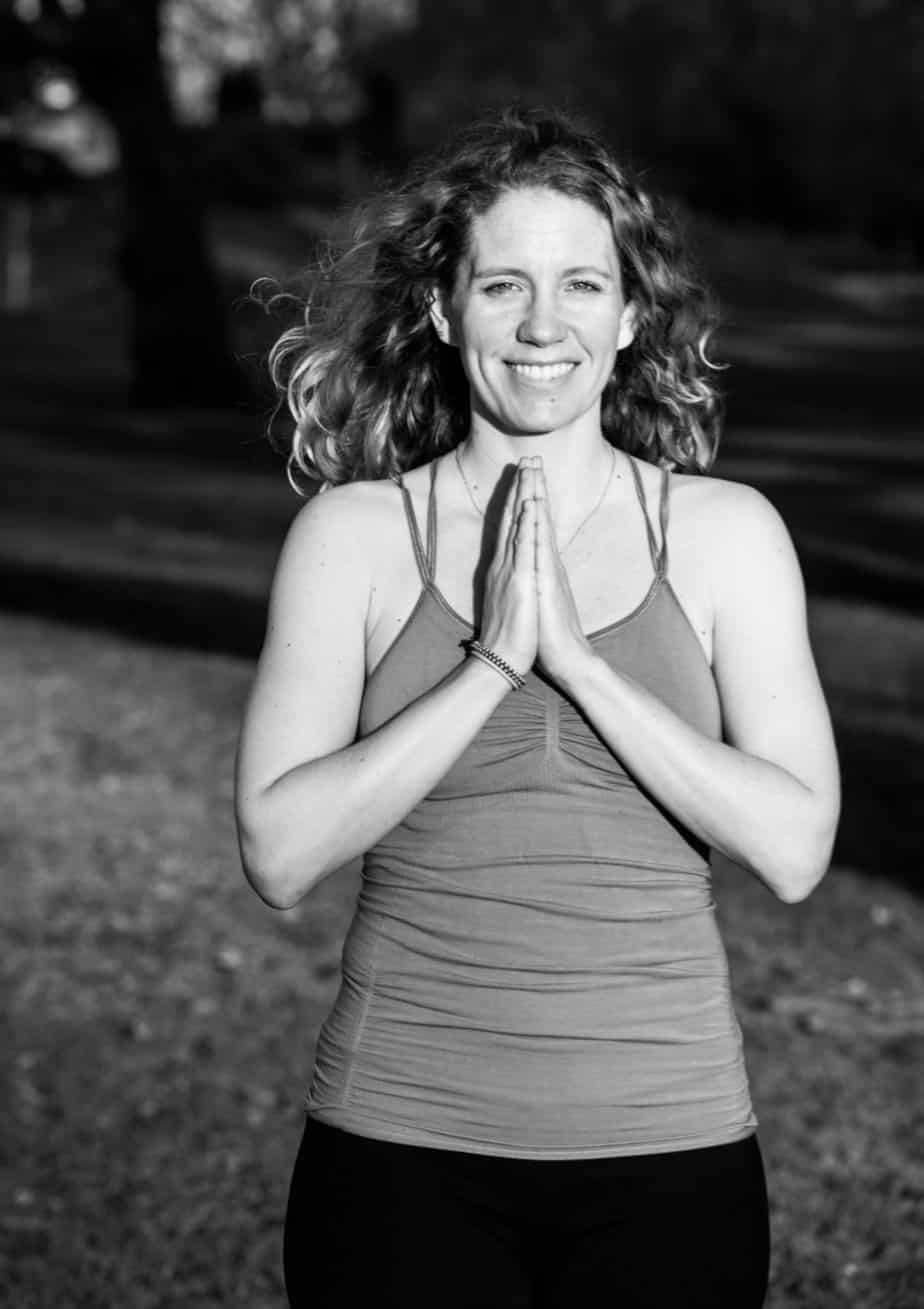 What you get: Lucy teaches Integrated Vinyasa, which combines yoga poses with other types of movement, based on nervous system benefits and functional anatomy. She also teach yin & restorative classes, plus mindfulness & meditation.
Classes are suitable for everyone who has a history of moving, even if not yoga. Complete beginners and those with injuries should contact me first to discuss.
Lucy's classes are focused on embodiment, connection to self, regulating the nervous system, and improved mobility and strength.
Cost: £13 one class / intro offer for new students
£10 one class
£40 for 5
Discounts for self employed / low income – please contact me
When booked, you are sent a link to join the class live via phone or computer.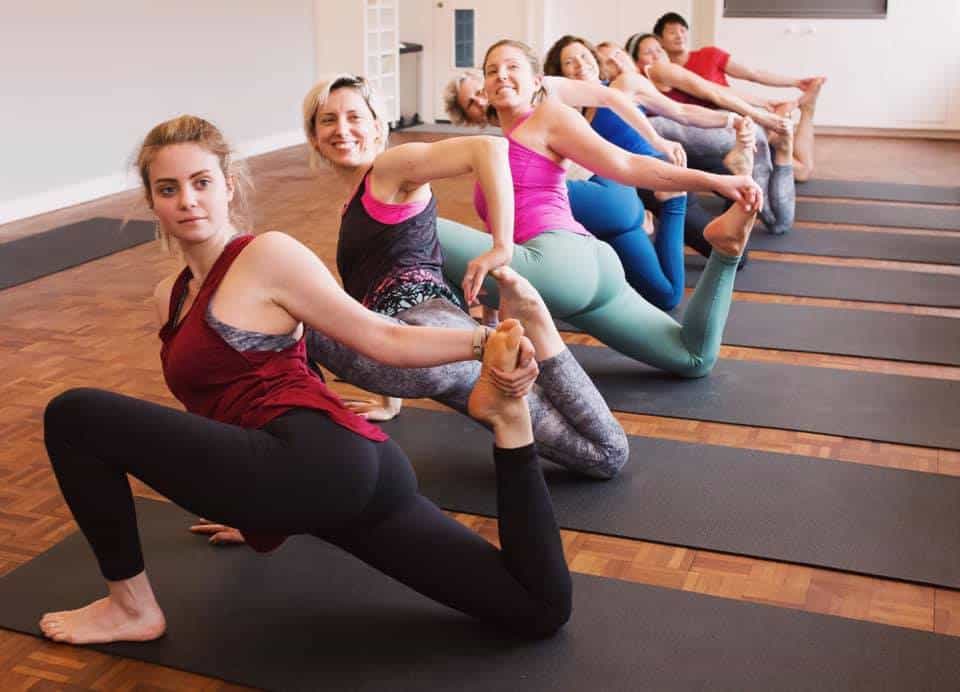 What you get: Powerful, flowing yoga class that combines breath and movement into a dynamic sequence of poses. This Baptiste Yoga inspired class will tone your body and clear your mind. It is an experience that strengthens, stretches and revitalises your whole being and leaves you with a sense of accomplishment.
Expect to move, breathe, sweat and be energised!
Also – Our Gift to You. Here's a free Package of Audio Classes. Looking after yourself in these testing times is so important, starting with your physical and mental health. As you know, yoga and meditation are incredibly powerful tools to keep your immune system strong and your mind balanced. We wanted to share with you a collection of audio classes and meditations to support your home practice. Click this link to access a playlist of meditations and classes.
Cost:
Livestream 5 Class Bundle: £37.50 (£7.50 per class)
Livestream 10 Class Bundle: £65 (£6.50 per class)
Livestream 2 week package: £30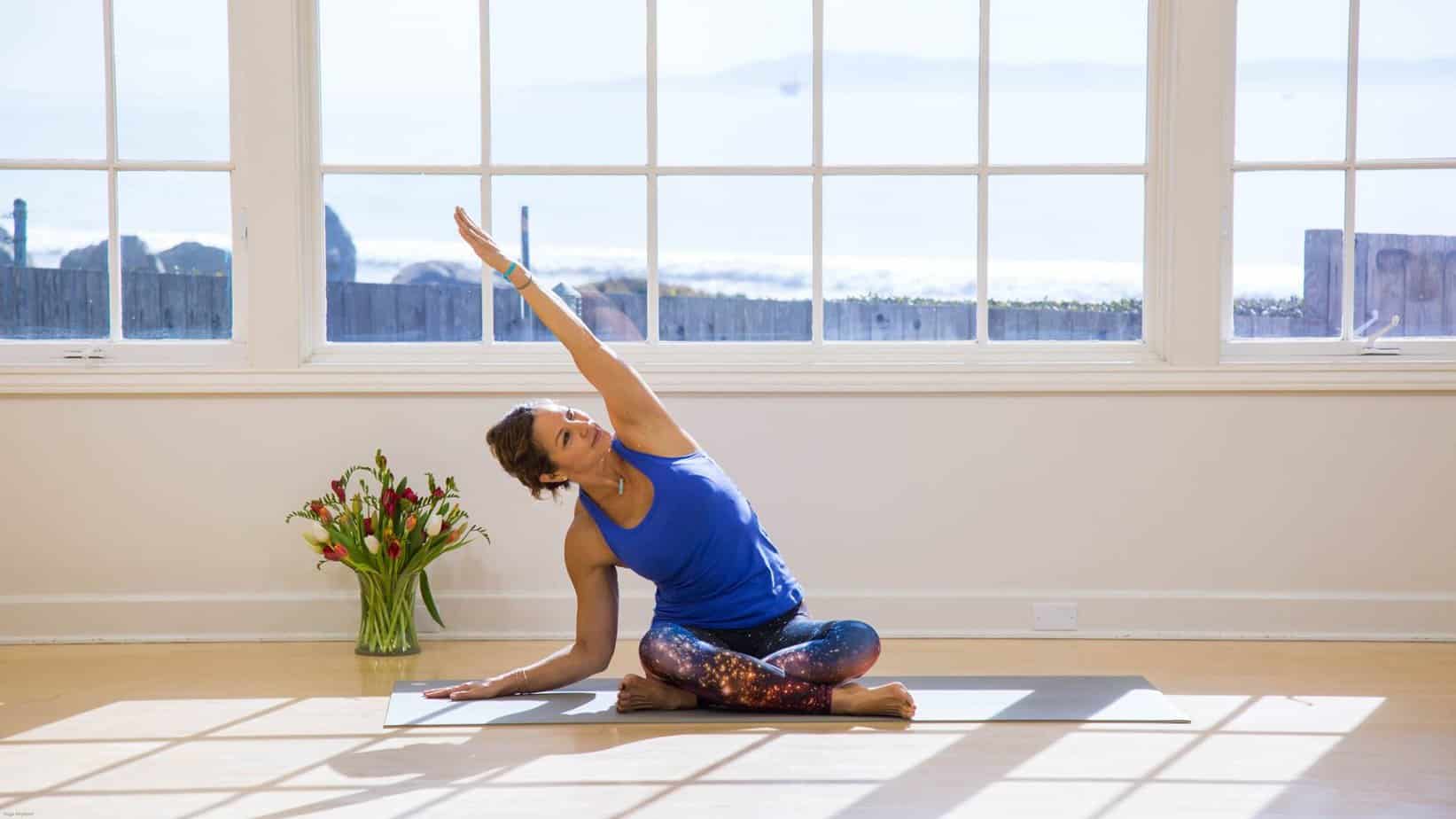 Please join Yoga Anytime for 30 days of free, unlimited access to 125+ online yoga shows and thousands of streaming yoga and meditation classes for all levels to move, connect, heal, and teach yoga. Take class with 100+ yoga experts who lead practices and meditations for all styles, levels, and duration while integrating the body, mind, and heart.
With unlimited access to thousands of videos, you can fully customise your yoga journey with filters for any duration, level, or special need. We add new class every week, so you will always have fresh new videos to try.
Whether you seek to play into the subtlest realms of being or fine-tune your handstands, we welcome you to our community. Let's begin! Create your own personal yoga journey.
Cost: $18 per month after free trial. Cancel easily online anytime.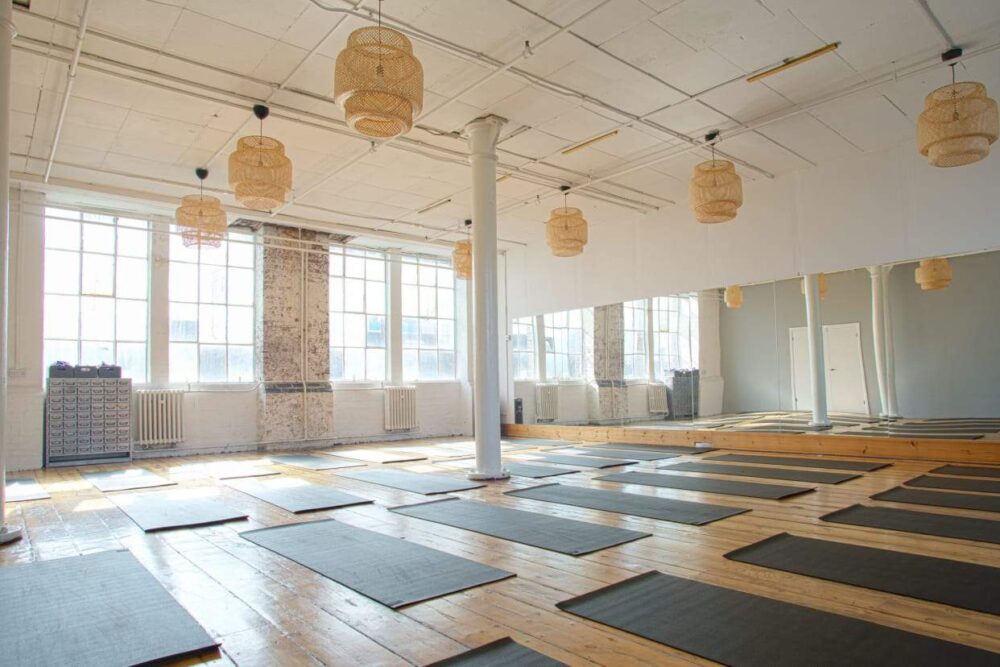 We may be physically separated but that doesn't mean we can't stay connected to one another! We want to know what you're up to, so whether it's a snap of your home yoga set up, a book you're reading or that new recipe you're finally trying, tag us in your pics @yogariselondon on Instagram so we can share and keep our community vibes high.
We've set up brand new pricing options to make our online classes accessible to as many people as possible while continuing to support our teachers and staff.
These prices are per household – so you can get the whole family involved, or find a private space for some much needed peace and quiet!
Yoga makes you feel good (officially) and we want to share that with as many people as poss. So, whether you're a complete beginner, master yogi, prana lover or fitness-phobe, grab a mat and come and join us. We are your local, urban yoga studio.
Breathe. Stretch. Yogarise.
Cost: £7 per class. 5 class pack £32.50. 10 class pack £60.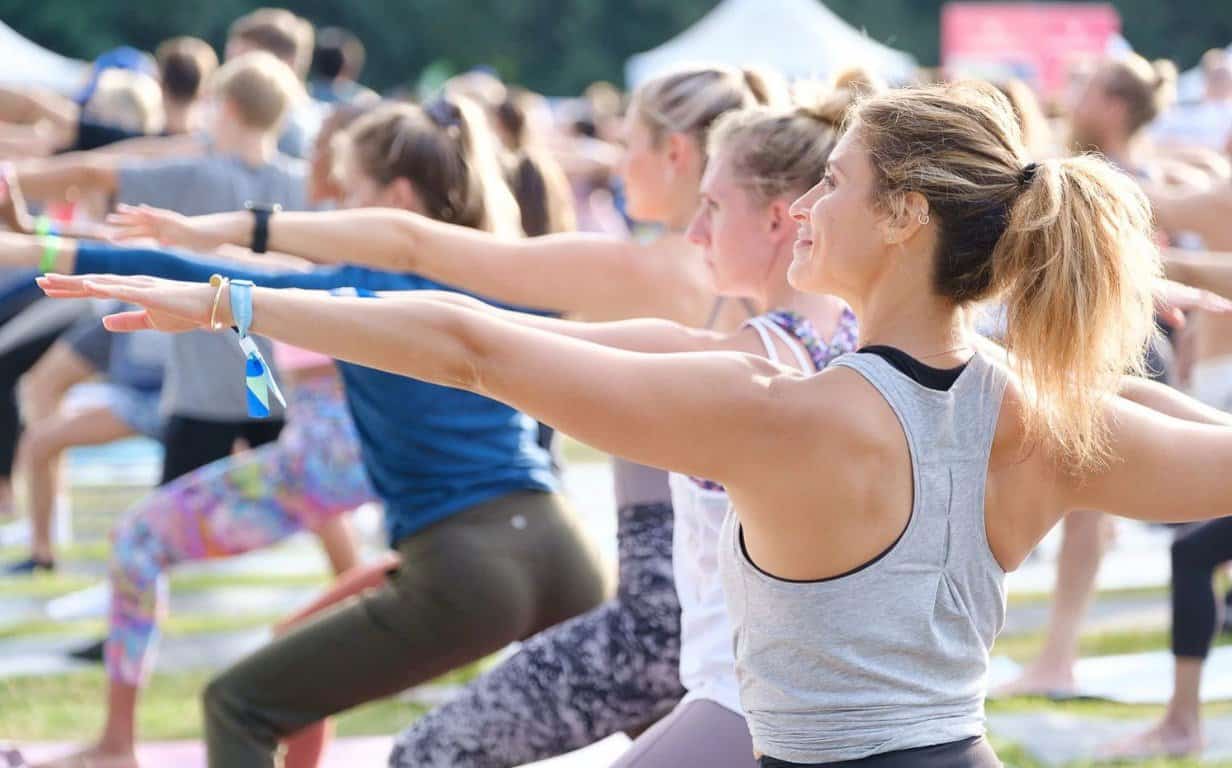 What you get: Online yoga classes with the best teachers in yoga, meditation and mindfulness.
Start your journey with our free trial and move to beautifully curated videos from beginner to advanced level featuring the best teachers in the UK and beyond.
Videos from just 2 minutes to full 90 min classes, searchable by the benefit you're looking for. Want to chill? Or energise? Our search will find the right class for you.
Unlimited views of over a thousand online yoga, movement and mindfulness videos by a handpicked selection of the best teachers for less than the price of one class with these teachers! The top teachers count you in! Classes from 5 mins to 90 mins, there's something for everyone.
Cost: FREE 14-day trial, from just £10.99/month unlimited access to over 1,000 videos – 3 brand new videos a week and unlimited access to our daily challenges.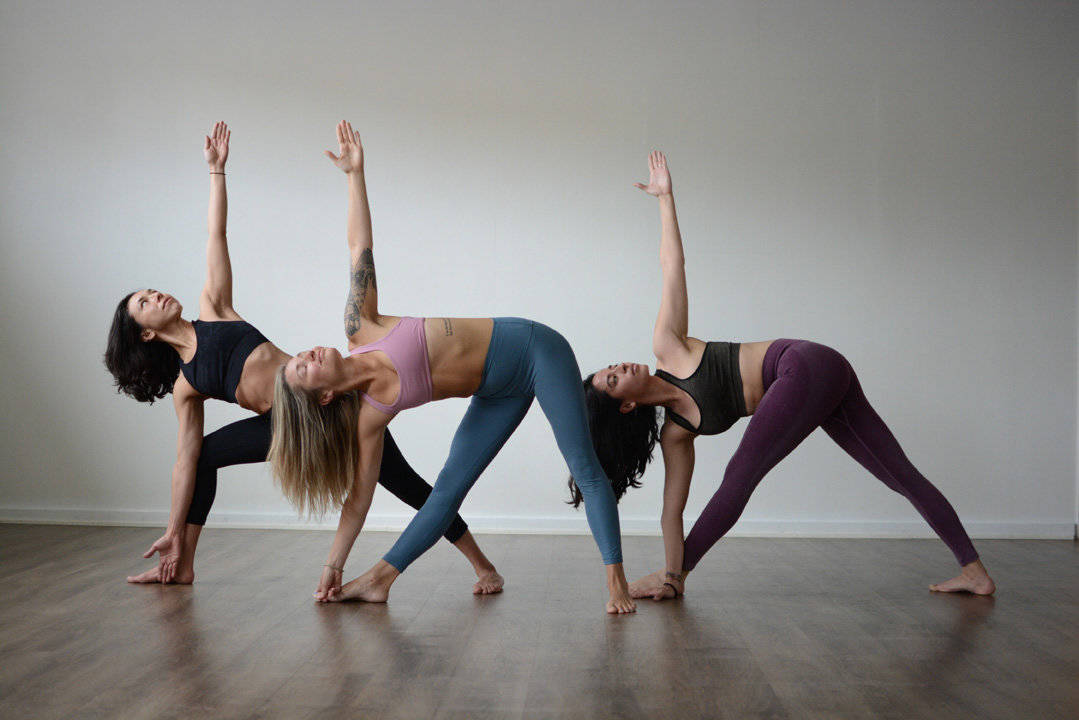 What you get: Yogateket are a health and wellness site that focuses on modern yoga practices, physical, mental and spiritual. In our online yoga library, there is something for every mood and need for the moment. Is it building a strong core with power yoga, clear the mind with guided meditation or get the detox benefits from the pranayama practice it is just a couple clicks away!
In your personalised dashboard, you find your history of taken yoga classes, your started yoga challenges, and programs are there as well your saved favourite yoga teachers. Now you can write and save a yoga journal to put your reflections and practice down on paper.
We invite you to sign up for a two-week free trial and try one of our yoga challenges or more in-depth learning programs, no strings attached cancel anytime.
Cost: 14 day free trial then a monthly subscription US $18.00.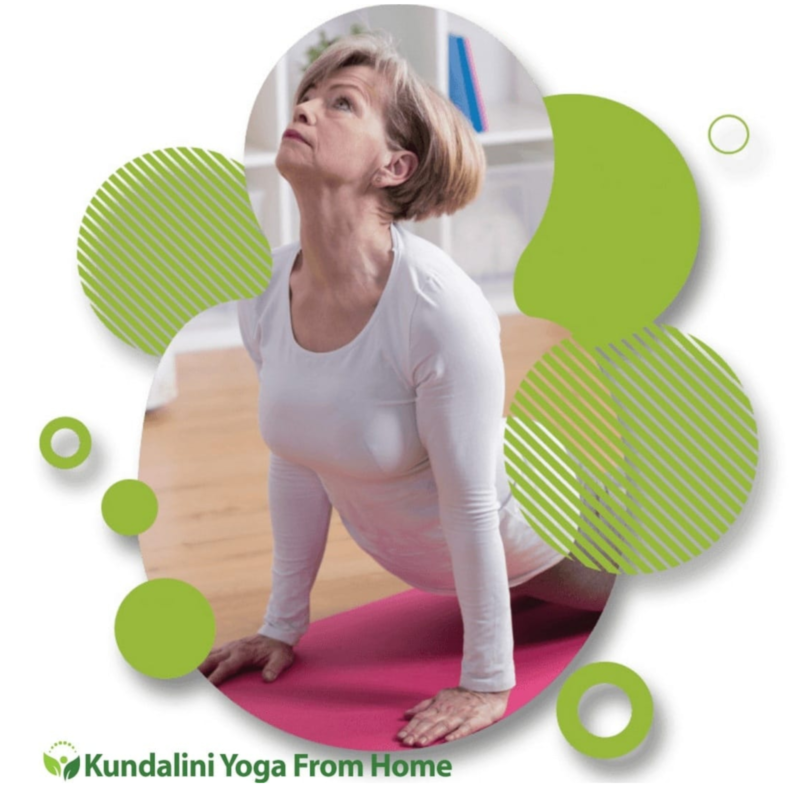 What you get: Our highly-trained, passionate teachers make Kundalini Yoga accessible to everyone. They also offer a practice that can be applied online and offline. No matter your age, location or fitness level, we offer classes that will work for you.
Access Kundalini yoga classes anytime and anywhere with minimal cost. Access to a variety of instructors to match your personal needs. Receive personalised coaching from certified teachers. Be in the comfort of your homes to enjoy a spiritual and physical experience. Enjoy real-time healing for health, emotional and lifestyle challenges
Connect with your spiritual family, with purposefully selected teachers, classes, workshops, events and more. Meet other like-minded individuals in a safe, well contained, intimate environment from around the world. Start taking time off for yourself to renew and recharge. Enjoy inner peace and self care, directly from your home.
Cost: Single Class Kundalini Yoga and Meditation from US $15. 5 Class pack from $55. 10 class pack from $99.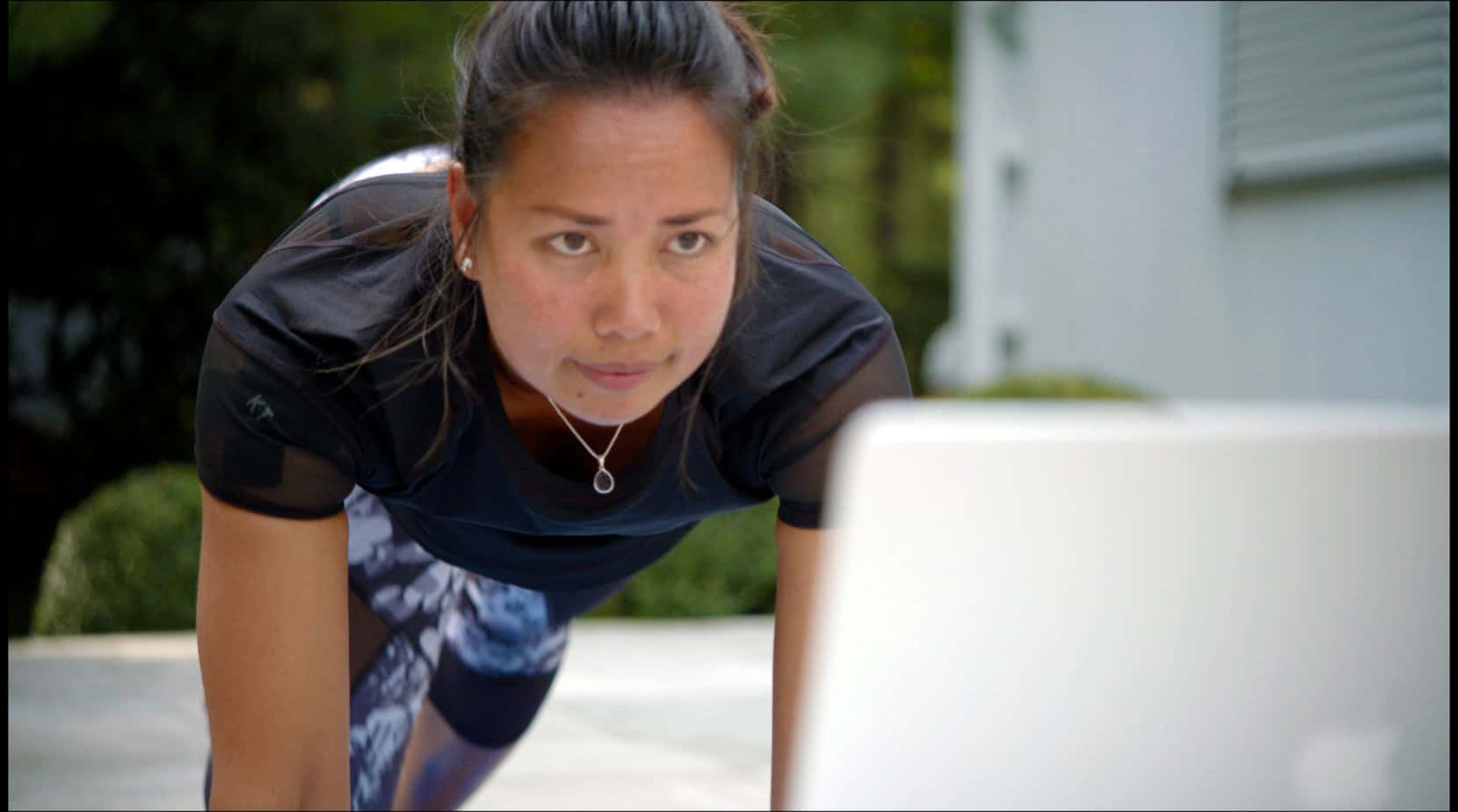 What you get: Welcome to VIVAYA, the world's first online interactive live-streaming yoga and wellness centre. Practice online with exceptional guides across yoga, meditation, nutrition, reiki and other healing arts – anytime and anywhere.
In a time where all yoga and wellness studios had to close their doors indefinitely, VIVAYA is the only live-streaming interactive online Yoga and Wellness Centre worldwide to share a full range of holistic practices like yoga, meditation, nutrition, healing arts and coaching.
By taking Yoga and Wellness classes out of the studio and into the safe comfort of the student's living room, VIVAYA has created a groundbreaking new concept to offer easy access to exceptional yoga teachers and wellness experts across the United States without any constraints of time and mobility.
"It is our highest calling as yogis and healers to offer a safe and sacred place for nurturing, healing and spiritual development. This principle defines my mission as a yoga and meditation teacher but also as an entrepreneur and founder of VIVAYA, the world's first all live-streaming and interactive online yoga and wellness platform." Florian Hartmann, CEO & Founder of VIVAYA
VIVAYA offers live-streamed content only, which makes it unique in its aim to recreate the group spirit of a yoga class in an online environment, where teachers and students see each other, practice together and talk with each other like in a regular studio class.
This special interactive connection enables the VIVAYA teachers to focus her class on the needs of their students, offer cues and modifications and adjust the pace of the class accordingly.
Cost: Meditation classes, guided meditations and pranayama classes are all $12 but with a two-week free trial.
In addition we have workshops and 1-1 for healing, nutrition and life coaching – teachers set their prices for workshops and and 1-1 themselves and they range anywhere from $25 to $40 for workshops, and $60 – $200 for 1-1 sessions.
Yoga Teacher Trainings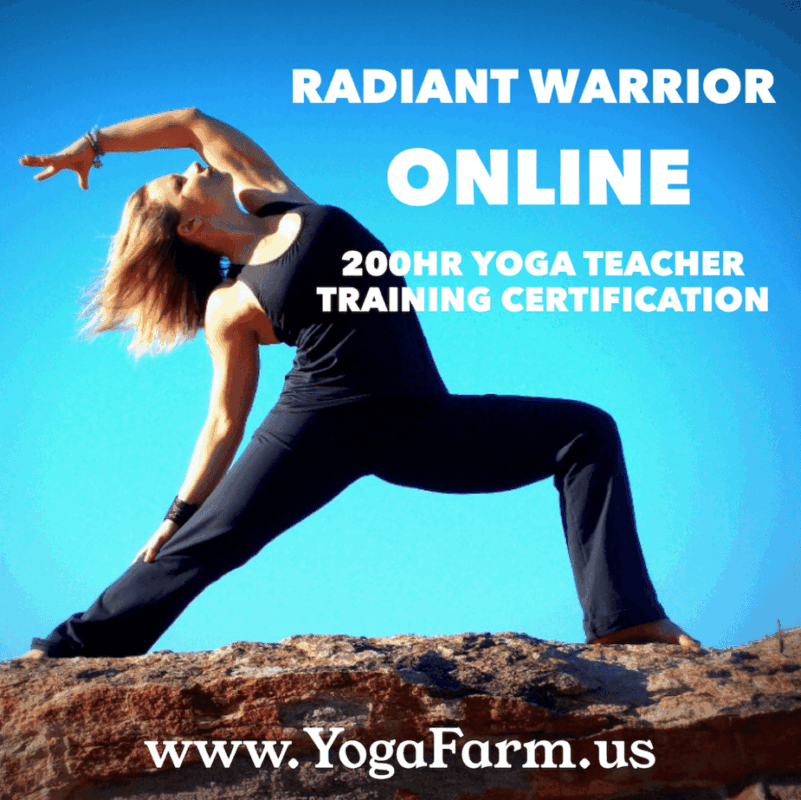 What you get: Learn to teach Yoga Online, so you can teach Yoga to others both online and in person. Yoga teachers, who can teach Yoga, Mindfulness and Meditation in both the online setting and in person are even more important now than ever before.
We are a Yoga Alliance RYS (Registered Yoga School), and our Online 200hr Yoga Teacher Training certification enables you to receive Yoga Alliance registration after completing the program.
This training is an ideal match for you, if you are a K-12 educator, parent, working professional at home, or someone who is seeking a new direction and career change.
You will learn to teach with skill and confidence, individuals or groups, in-person, as well as be trained to teach yoga to individuals or groups utilising a variety of virtual and online technology.
This is not a 'work by yourself' training. Instead this is a highly interactive, self-paced training with multiple points of live contact with your trainers and classmates each week. Our training includes live zoom classrooms, over 40 recorded videos, daily live online yoga and meditation classes, a year of our online subscription, and training materials.
We are with you, step-by-step, until you complete this certification training.
Duration: Self-paced + Interactive = as few as 8 weeks or up to one year
Cost: $1,499 (payment plan available)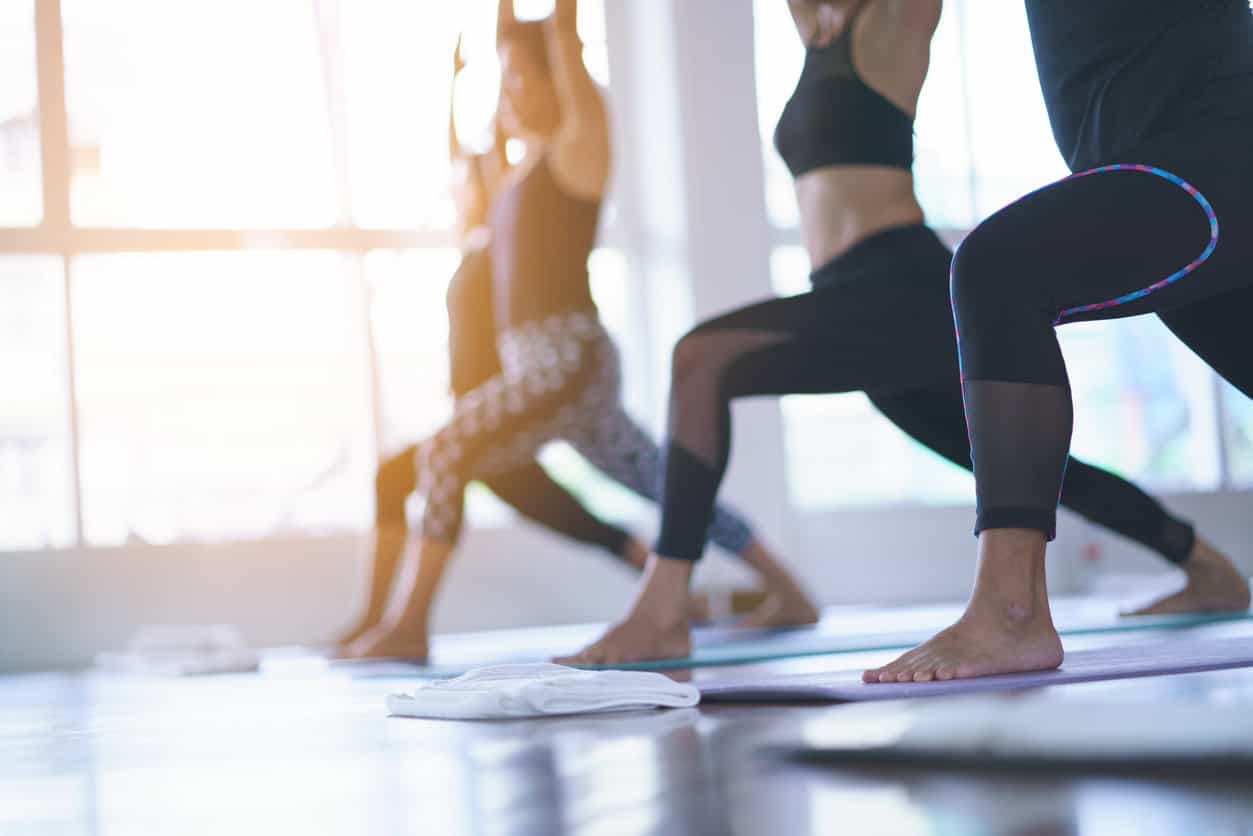 The YogaRenew Online 200-hour yoga teacher certification offers you the opportunity to deeply enrich your practice and understanding of yoga. This comprehensive YTT will give you a strong foundation for yoga philosophy and practice through detailed videos, readings, workbooks, handouts, and lectures.
As a student, you'll learn all the aspects of yoga teacher training and learn all the skills needed to become a knowledgeable Yoga Teacher.
You'll Learn
Yoga History & Philosophy: Understand the history of yoga including key ancient yoga texts; The Vedas, The Upanishads, and The Bhagavad Gita.
The Yoga Sutras of Patanjali: Learn the 8 limbs of yoga including the Niyamas and Yamas and how they relate to yoga ethics today.
Yoga Anatomy: Explore anatomy and physiology as well as their practical applications in yoga practice including the spine, muscles and nerves, skeletal and connective tissue, foot, knee, hips, breath and bandhas, shoulders and arms, and the psoas.
Understanding Different Styles Of Yoga: Explore the history and foundations of 8 different yoga styles including Ashtanga Yoga, Hatha Yoga, Hot Yoga, Kundalini Yoga, Iyengar Yoga, Restorative Yoga, Vinyasa Yoga, and Yin Yoga.
6 Principles of Yoga Alignment: Learn foundations for the feet, hands, spine, knees, shoulders, and core in yoga poses
Learn 5 Categories of Asanas: Learn sequencing and alignment foundations for standing asanas, forward bends, twists, backbends, and inversions.
5 Bandhas of Yoga: Explore the 5 Bandhas of Yoga and how they relate to alignment foundations in yoga.
Yoga Asanas: Understanding principles of yoga alignment, advanced study of over 50 yoga poses; including adjustments/modifications for each, things to look out for with students, and how to with videos displaying how to get in and out of each pose.
Teaching Cues: Learn how to say different concise and clear teaching cues for over 50 different poses.
Injuries & Modifications: Learn injury considerations for each pose and how to offer different modifications for your students.
Sanskrit: Understanding basic Sanskrit terms, Sanskrit pose names, and pronunciation for each asana.
Yoga Sequencing: Learn how to prepare for your own classes; including creating inspiring class plans, structuring your yoga class safely, and sequencing foundations.
Inspiring Class Themes: Discover how to create inspiring class themes and how to weave them into your class sequences.
Hands On Adjustments: Understand the relationship between teacher and student in adjustments and explore how to safely offer yoga adjustments and their relationship to body mechanics.
Meditation: Explore how to teach 6 meditation techniques, meditation's history in yoga, the anatomy of meditation, and the benefits of meditation.
Pranayama: Learn ancient pranayama techniques. Explore how to guide others in different breathing exercises including; 3 Part Breath, Alternate Nostril Breathing, and Ujjayi Breath.
Chakra Yoga Therapy: Understand how Chakras work, their energetic associations, how they relate to yoga practice, and how to heal chakras through yoga practice.
Class Experience: Explore how to develop your yoga teacher voice for your classes, class room set up, and how and when to demo poses.
Explore Creative Imagery In Teaching Cues: Learn to create inspiring class sequences by using empowering yoga verbs and teaching cues.
Classroom Props: Learn different types of yoga props and how to use them to modify poses for your students.
Living A Yoga Lifestyle: Explore ways to take your yoga practice off the mat and bring it into your personal life.
Discovering Your Unique Teaching Style: Learn how to develop your own mission statement and discover your own unique teaching style.
Developing Confidence As A Teacher: Learn ways that you can overcome the fear of teaching
Learn Qualities Of A Great Yoga Teacher: Learn 11 key qualities of a great yoga teacher and continue to grow in your yoga teacher journey.
Yoga Business & Marketing: Learn all the foundations for business and marketing for your yoga business, including finding teaching opportunities, outreach, social media, branding, and marketing.
Find Teaching Opportunities: Learn how to market yourself and find teaching opportunities including, your ideal target market, private clients, corporate yoga, workshops, gyms, and studios.
Pilates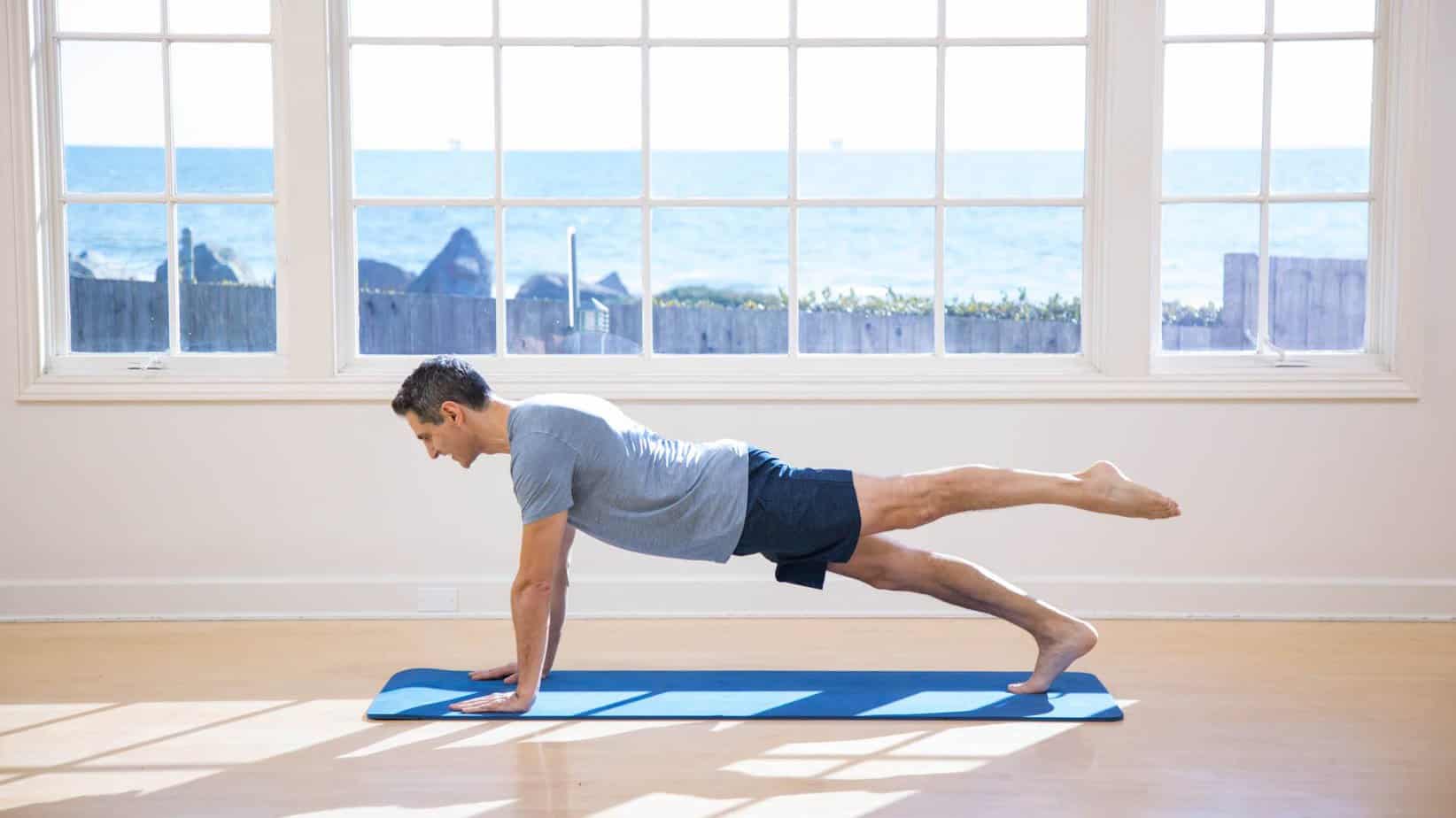 What you get: Unlimited access to 3,400+ streaming Pilates videos in your home and on the go.
World-class Pilates instruction in your home and on the go for any experience level, you can fully customise your Pilates journey with filters for any duration, level, equipment, prop, or special need. We add new classes every week, so you will always have fresh new videos to try.
10 years ago, we created Pilates Anytime so you can have access to world-class Pilates instruction anywhere, anytime. Our purpose is to help you experience the joy of movement through Pilates, and, as a result, to bring more joy and ease into your life.
We care deeply about how Pilates can improve your quality of life. Join our community and move with us!
Pilates Anytime® was born out of our desire to share high quality Pilates with everyone. Pilates has helped so many people and the founders believe that everyone in the world should have access to quality Pilates classes that they can take whenever and wherever they want.
Pilates Anytime® is an online Pilates studio, delivering world-class instruction anywhere, anytime, at an affordable price. Many people are unable to attend Pilates classes due to the lack of easy access to studios, schedule conflicts, and cost. Pilates Anytime® was born out of our desire to offer the highest quality Pilates classes to everyone.
On Pilates Anytime®, students have access to over 3,400 Mat and equipment classes for any experience level, all of which are available for streaming on computers, tablets, smartphones, and televisions in high definition video. Over one hundred highly skilled instructors film about eight new videos each week. Students can fit classes into their schedule anytime, either at home or wherever life takes them.
Unlike typical Pilates videos, Pilates Anytime® films real classes with real students. People taking our classes online have the feeling that they are right there in the back of the studio, getting the benefits of being able to hear student questions and see instructors suggest adjustments to the other students in the class.
Pilates Anytime® does not focus on just one type of Pilates – our instructors represent over forty different schools of the practice. Pilates Anytime offers the chance for students to dive deep into Pilates related subjects with historical Pilates documentaries, discussions, tutorials, and over fifty workshops online, many of which will allow students to earn CECs from the Pilates Method Alliance.
Unlimited access to our videos costs $18 per month – about the price of one Pilates Mat class in the studio. New members receive a free 15-day trial period during which they can fully evaluate the site and the classes.
PilatesAnytime.com was launched on January 1, 2010. Our studio is located in Santa Barbara, California and we welcome anyone who wants to visit and take live classes with our instructors at our studio.
We hope that you enjoy Pilates Anytime® and we always welcome feedback on how we can improve our service.
Cost: Free trial offered for 15 days then $18 per month after trial. Cancel anytime.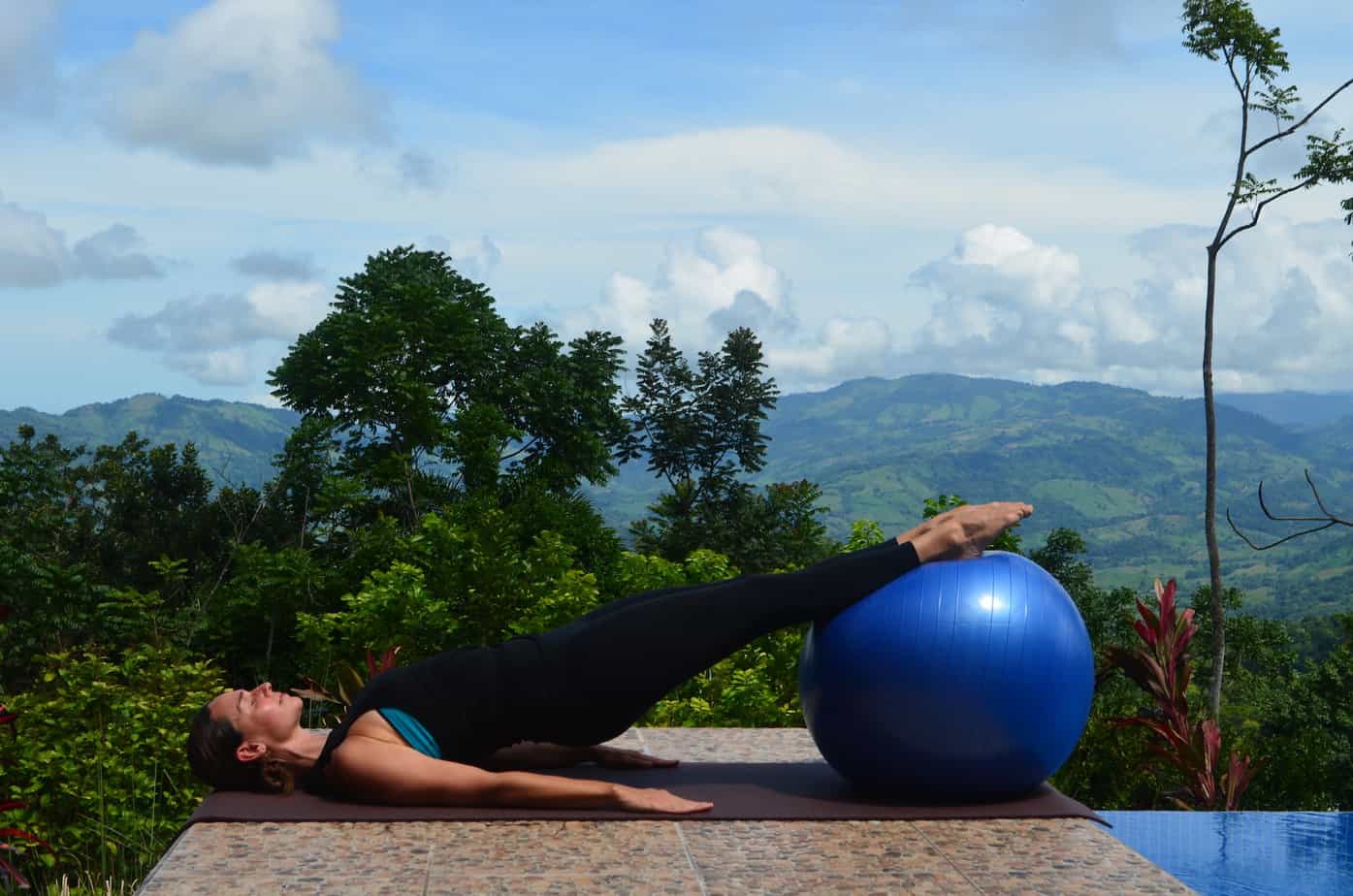 What you get: Private 1:1 Pilates Sessions and online group mat classes. All Live. Workshops and Courses also available. Memberships to pre-recorded classes and content coming soon!
Nourished Body Online is for people looking for a longer term commitment to functional movement and exercise. Whether a program for athletic conditioning or a more rehabilitative/therapeutic approach toward recovering from an injury, The Nourished Body has the training, experience and skills to safely challenge and motivate one to move better and more efficiency.
Specialties include:
Injury Recovery (pre-post surgery)
Pelvic Floor Conditions
Pre-Post Natal Conditioning
Dance Conditioning
Spinal and Back Health
A detailed, hand-crafted session specifically geared toward your needs and goals. There is nothing generic about these experiences. Each session is specific to each individual client. Sessions include a range of modalities with a Pilates-based approach.
You will receive a recordings of each session. This is a way to build your own personal online library. Made just for you to revisit whenever you wish
You can always count on your session. No closures, no time away when on vacation. The Nourished Body travels with you no matter what is going on in your life.
Professional and expertly trained Pilates and movement instructor. Over 25+ years experience teaching and training while holding degrees and certifications in movement, dance and movement science
Cost: Private 1:1 Sessions = $85 per session, $410 for 5, $800 for 10
Classes – $15 per class, $48 for 4 (to be used within 6 weeks) or 10 for 10 (10 classes, each $10 for 10 consecutive weeks) If you cannot make class then a link will be sent to you so you can do the class when it fits in your schedule.
Fitness and Strength Training
What you get: Free in home workouts every day via Facebook live at 7pm ET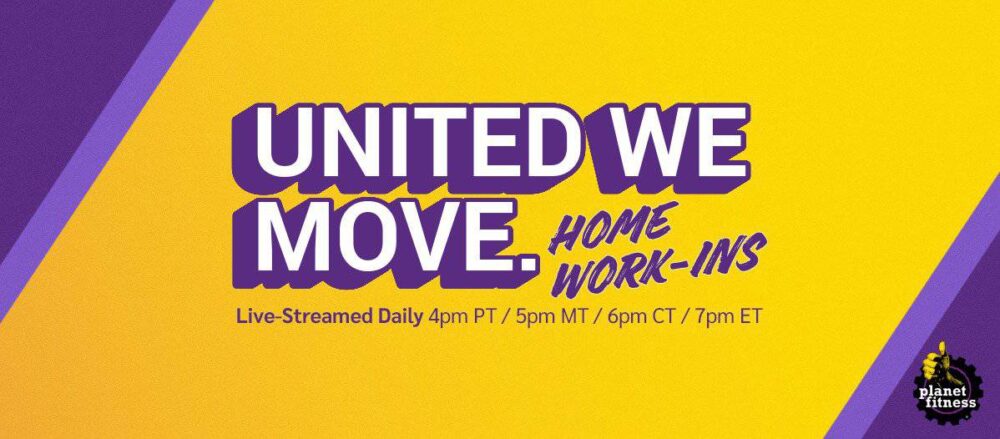 Planet Fitness is encouraging its gymgoers to download the Planet Fitness app which includes access to fitness content and more than 500 exercises that can be done at home.
The gym is offering customers to join them on the Planet Fitness Facebook Page we they are hosting "Home Work-Ins" – a series of free fitness classes for everyone that will be streamed live daily Monday – Friday at 7 p.m. ET and led by certified trainers, as well as special guests. There is no equipment needed and all classes will be 20 minutes or less, according to a statement on Planet Fitness's website.
Cost: Free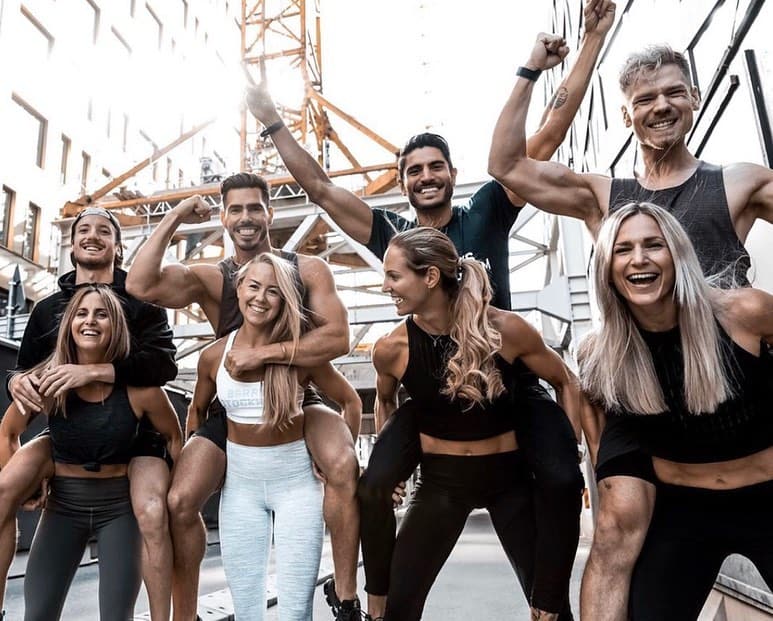 What you get: Barry's is rolling out complimentary, twice-daily IGTV Barry's at-home workouts. There are two options: one focuses on body weight and the other utilises Barry's exclusive "Band Together Fit Kit," a package of resistance, mini, and booty bands.
Dubbed as 'The Best Workout In The World', the celeb-approved workout, which has been endorsed by the likes of Adriana Lima, Victoria Beckham and Kim Kardashian, has started streaming daily workouts, free-of-charge on Instagram with each workout being carefully curated by local Barry's trainers to cater to each community in which they operate.
From Barry's London and US to Barry's Dubai, each franchise has worked to create a one-of-a-kind workout that requires no equipment and keeps in mind the fitness preferences of its clientele. The workouts, which range between 20 to 30 minutes each, condense the "Barry's Method" into a succinct 20 to 30 minute, heart-pumping workout that is both effective and easy-to-follow at home.
Barry's Bootcamp UAE is streaming their workout live at 9am daily via Instagram and is keeping the workout on their stories for 24 hours to allow people to access it at a time that suits them best during the day.
Cost: Free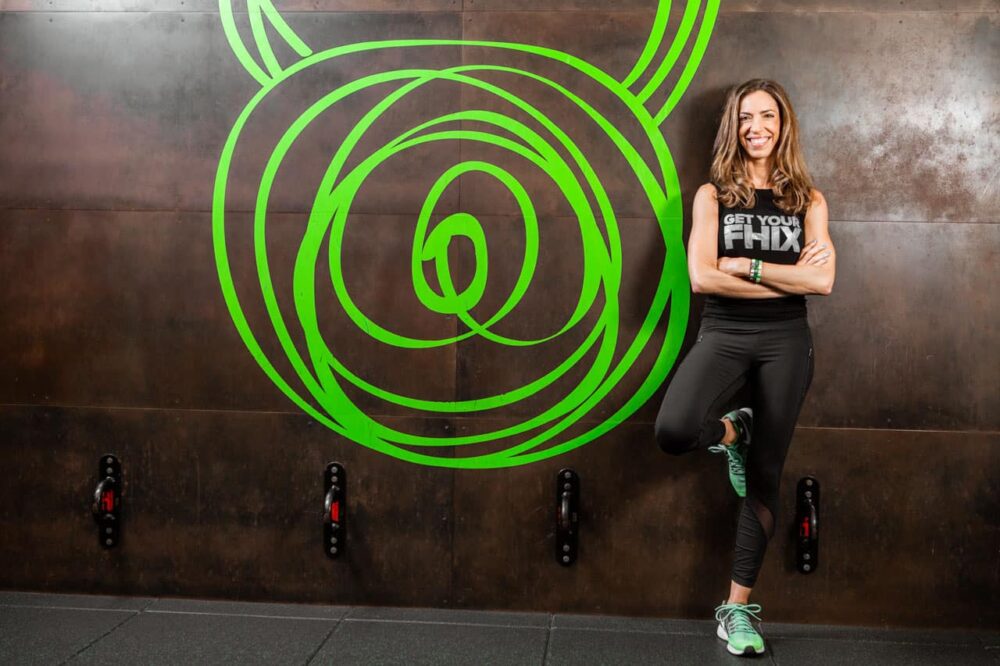 What you get: NYC's leading HIIT studio is offering 30 days complimentary to their digital subscription service Fhitting Room On Demand. Everyone can access the free HIIT workouts at.
Stay strong, connected and moving with our weekly schedule of LIVE workouts. See, speak and sweat with our FHITpros and your fellow FHIXers.
Our workouts will increase your endurance and make you stronger at the same time. Studies indicate as little as 27 minutes of HIIT three times per week produces the same anaerobic and aerobic improvement as 60 minutes of steady state cardio five times per week, so you can have more time for everything else in your life!
Cost: Free & they also offer Fhitting Room LIVE classes which cost $20 and are as close to an actual class as possible since you have a trainer who is interacting with you. Private/Private Group LIVE classes are also available for families, friends, or colleagues who would like to do a class together from their homes.
Breathwork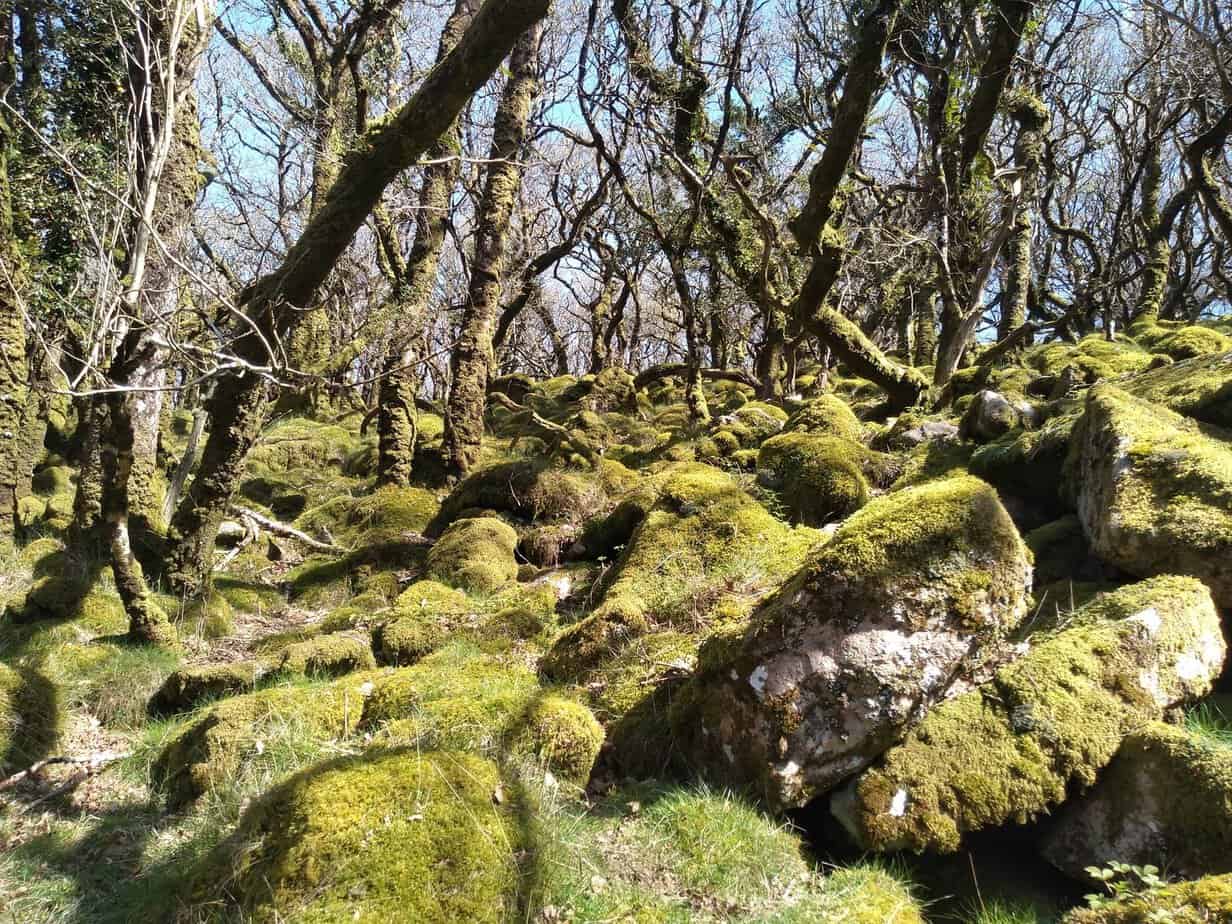 What you get: Choose from one of the free breathwork courses or the Breathwork Foundation course.
1. Take a Breath – A free introduction to Breathwork
Take a Breath is a free and easy way for you to start your journey into Breathwork and get a chance to practice some of our favourite techniques here at Breathing Space.
Whatever our age, health, or fitness, lung health is something that we need to take care of. Breathwork is a free, easy, and accessible way of doing just that. In this free short course we explore some different exercises that are designed to improve your lung health.
This course explores our most powerful breathwork techniques, prepares you to go on your own personal journey of healing and transformation and connects you with a community to support you as you go.
The content is delivered by our Ruzuku platform using video recordings, audio and downloadable resources. Seminars are held every week via zoom and streamed into our exclusive facebook group. The course is 'on-demand' so you can start at any time and go at your own pace.
It is a four week commitment, but you will have lifetime access to all the resources and a standing invitation to our weekly seminars and masterclasses.
Cost: Free besides the Breathwork Foundation course. This is usually $100 – but if you put this link down or use the code Soulseed20 you will get a 20% discount.
Meditation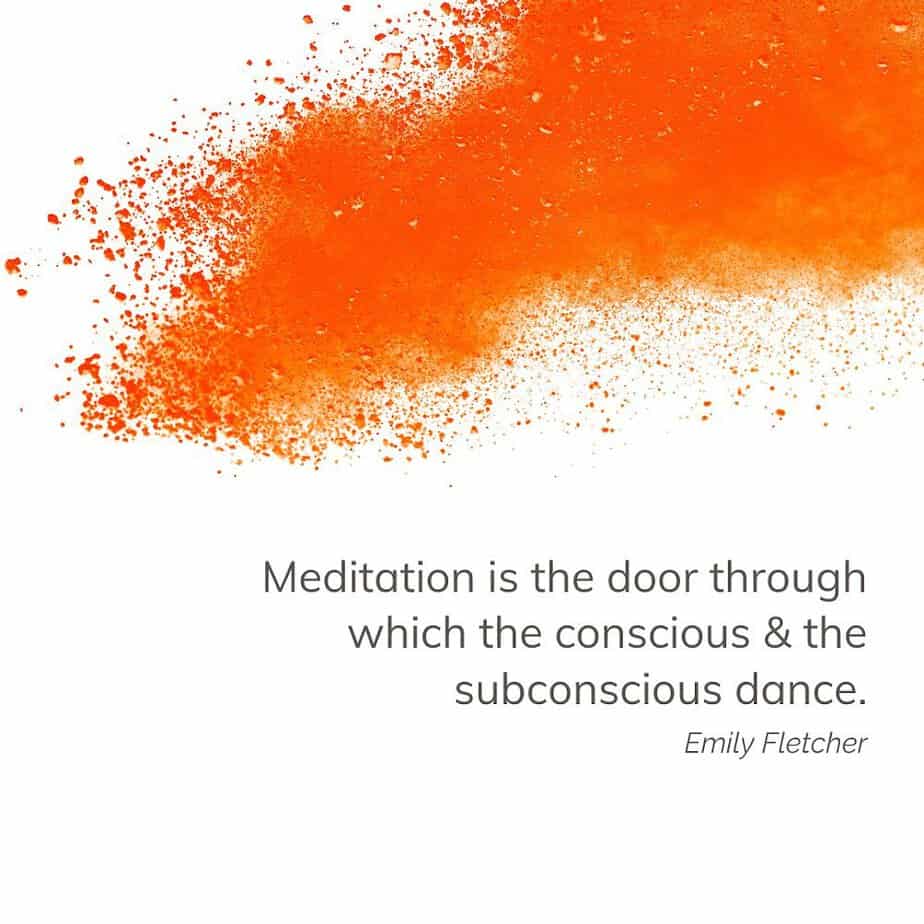 What you get: Ziva's mission is to give you the tools to perform at the top of your game. The Ziva Technique, a powerful trifecta of mindfulness, meditation and manifesting (aka making your dreams your reality), that not only has the power to uplevel your health, sleep and sex life, but help you kick a$$ at work and thrive at home.
The Ziva Technique isn't an app, it doesn't require you to sit in lotus pose or burn incense. It is a trifecta of mental tools used by the world's top performers. You learn the technique once by enrolling in our zivaLIVE or zivaONLINE courses, and then you've got a practice you can do on your own for life.
Our amazing team of veteran meditators will help guide you on your journey, answer your questions, and help you weave this powerful practice into the busy-ness of your every day.
In addition to the physical and mental benefits of The Ziva Technique, this will fundamentally change the way you approach challenges in your daily life.
Over 20,000 students have learned to meditate with us in person (zivaLIVE) or online (zivaONLINE), including Oscar, Grammy, Emmy and Tony award winners, NBA players, Fortune 500 CEOs, busy parents and entrepreneurs. When you graduate from Ziva, you'll have an incredible, supportive community, a super-powerful daily practice and the ability to step into your full potential. You deserve the most amazing version of you. This is your chance to claim it.
Cost: 6 months access to ZivaONLINE US $199. Free for medical professionals.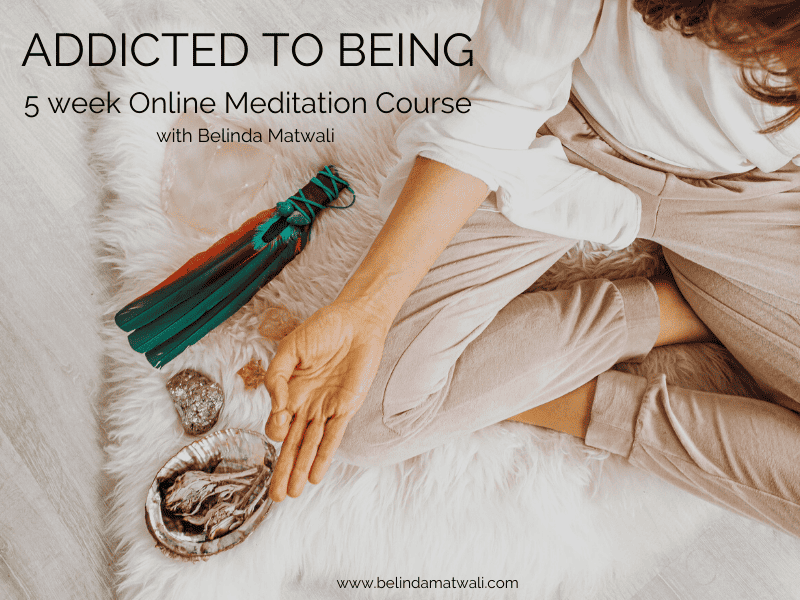 What you get: This meditation course from Belinda Matwali will help to set you up with a practice you love.
Weekly live calls with me x 5
Meditations created by me
Beautiful handouts with all the good bits
Private Whatsapp Group for questions, accountability, support
Monday evenings 7-8pm UK Time from the 16th March – 13th April (no need to join live – recordings are sent out so suitable for all time zones).
Meditation like all things in life needs to be learned and practiced. I've found that teaching meditation in a group environment to be really valuable and meaningful as there is accountability, support and acknowledgement – all of which are crucial when learning new skills and creating new habits.
Addicted To Being is a way that I describe the first layers of meditation – once you've connected wanting to stay in that space as much as you can, realising that nothing else feels as good and bringing that out into your day.
I teach how to meditate step by step, providing tangible and effective tools for you to incorporate each week. Just like going to the gym you need to build certain muscles before you get into a full flow and so we start building a solid foundation.
By the end of the course you'll have a solid experience in being able to connect with yourself and know how to meditate on your own (SO good for when you want to stay far away from your smart phone in the mornings!!).
Cost: £150 (early bird price £125)
Yoga and mindfulness can help you cope with coronavirus anxiety
Barre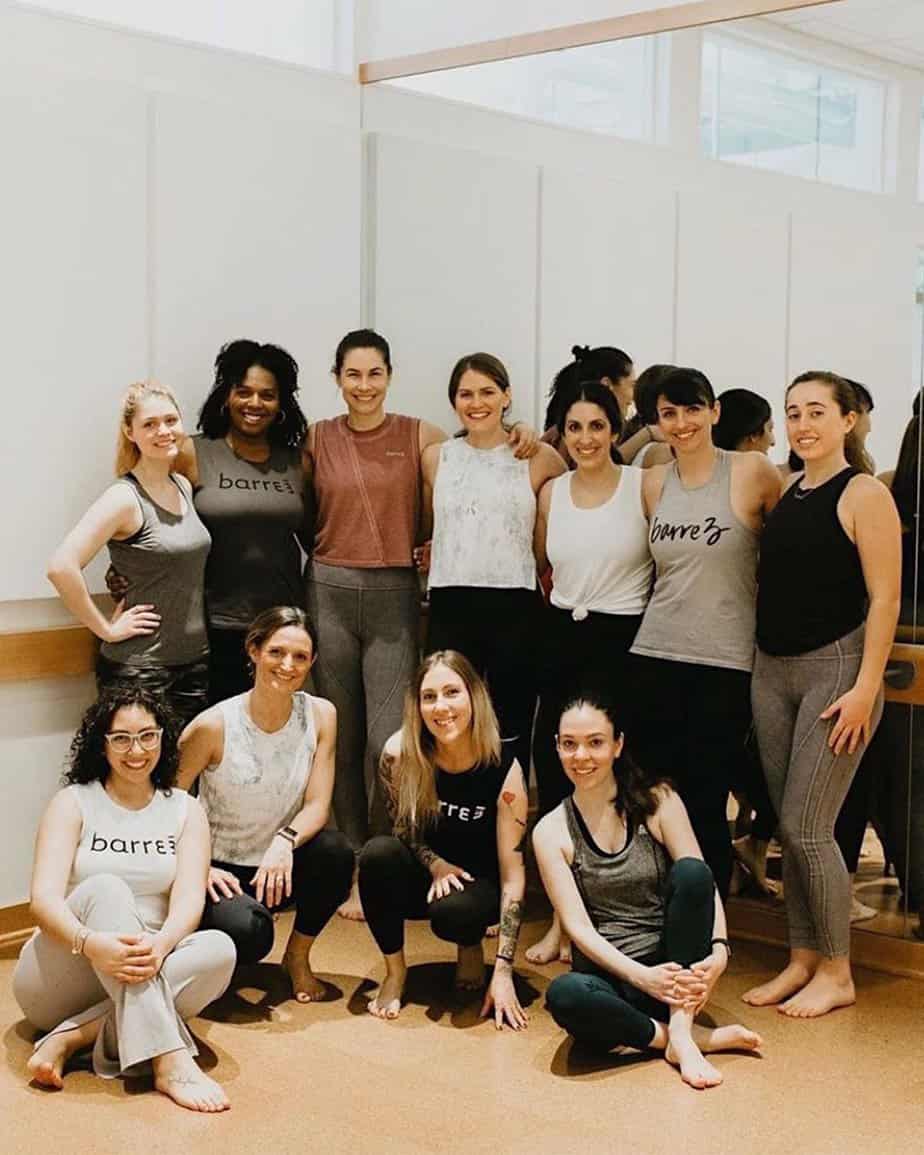 What you get: Build strength, restore balance, and get remarkable results with unlimited barre3 workouts. Experience the brand-new barre3, streamable from any device, anytime. You'll get unlimited access to hundreds of workouts, plus new features to help deepen your practice—all to balance your body and empower you from within.
The transformative power of our workout is more than just physical. Barre3 isn't just about the hour you spend strengthening and balancing your body; it's about the empowerment you carry with you the other 23 hours of the day. Hundreds of Online Workouts – Unlimited access to our digital library of 10- to 60-minute streaming workout
Cost: 15 days for free! And just US $29 per month afterwards.
A Little Bit of Everything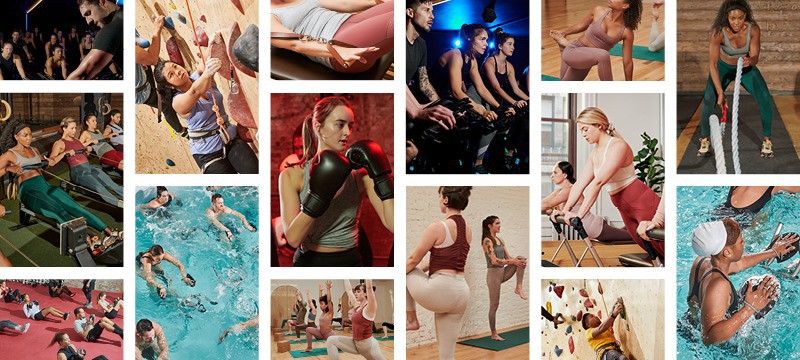 What you get: Live and on-demand workouts you can do anywhere. Stream thousands of live or on-demand workouts from top studios around the world. Try everything from yoga to strength training to HIIT and more.
Thousands of workouts brought straight to you. Choose an audio or video workout in nearly every activity. Search for audio and video options based on activity, instructor or duration. Our expert trainers will walk you through every move, no matter where you are.
Unlimited access anytime, anywhere. Play workouts straight from the app or use your laptop for the ultimate flexibility.
Wha's included:
Unlimited free access to 2,000 on-demand workouts
Book livestreaming classes and pay as you go
100% of livestream class proceeds go to studios until June 1
Cost: There is no monthly fee or subscription charge for our digital classes. You can take advantage of our free library of on-demand classes, or you can pay as you go for any livestream classes you'd like to reserve.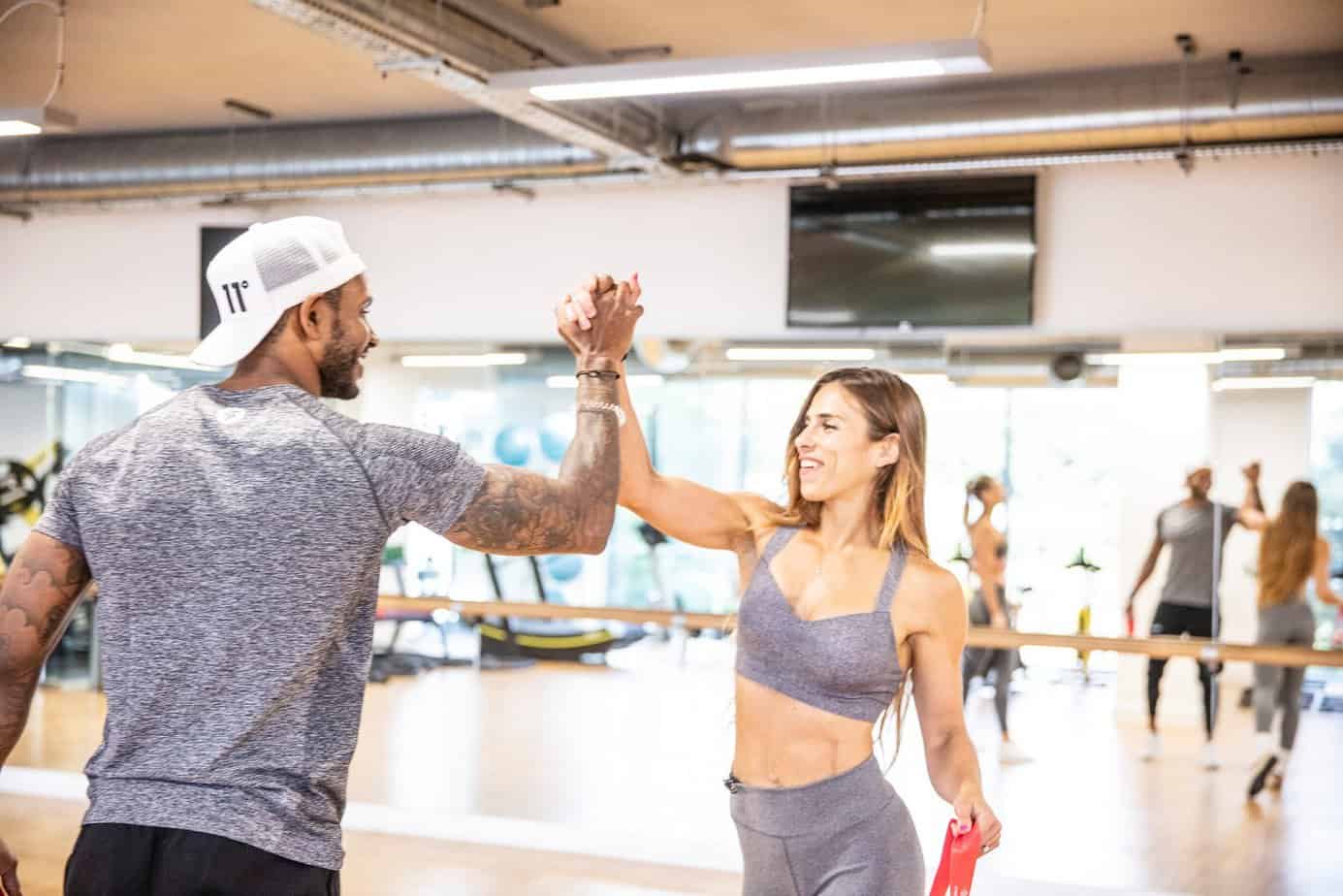 We are moving the ONE LDN Community online during this period and it has been truly incredible to see the amount of people that have joined us in LiveStream classes and home workouts.
Now, more than ever, we understand the importance of routine and the importance of staying fit and healthy. Thus, we are aiming to provide you with just that. We are offering all members the ability to continue with their fitness programmes and try some new ones. We believe that staying active and engaged as a community is one of the most important things one can do and are doing everything we can to help all our members achieve their fitness goals and add value for the money you continue to pay.
My Wellness App – We have launched our member portal with mywellness and we are offering workouts that will be split according to difficulty – Easy, Medium and Hard. This means if you're a total beginner or at an intermediate level, you will still be able to smash your goals with our online service at home with no equipment needed. You'll be able to find all your personalised workouts, our set programming guides and online classes.
Workouts of the day/week – Three varied workouts to choose from each day, suitable for all levels. Beginner, intermediate and pro
All of the workouts have been specifically designed to be done from home. Our Personal Trainers will design 'workouts of the week', these will be their favourite home workouts for you to complete during isolation. There are live demonstrations of each exercise to help you perfect your form.
These will change weekly, however there will also be a library of goods for you to choose from!
Tailored Programming – If you are interested in achieving a more personal goal, we have provided our members with a tailored programming system that will be matched to your specific measurements, abilities and needs. Mywellness will find out information about you to match you up with the best suited programme to help you achieve your fitness aspirations.
If you have a certain workout or programme that you love, you can also create your own custom workout on the app. The app will then workout the length of the workout and how many calories you burn during the workout. If you need help trying to set one up, our specialist team is here to help online@oneldn.com.
Yoga Mats & Equipment
Set up your home space with the right equipment for you to practice safely.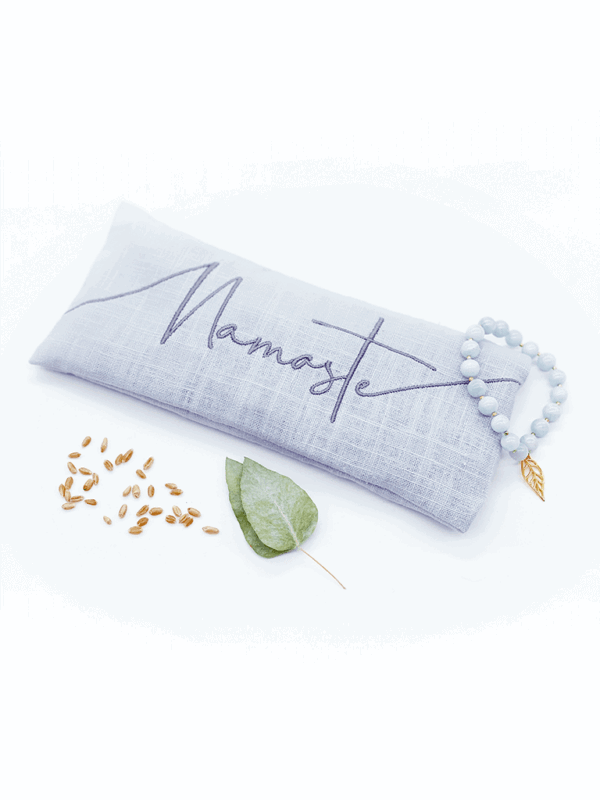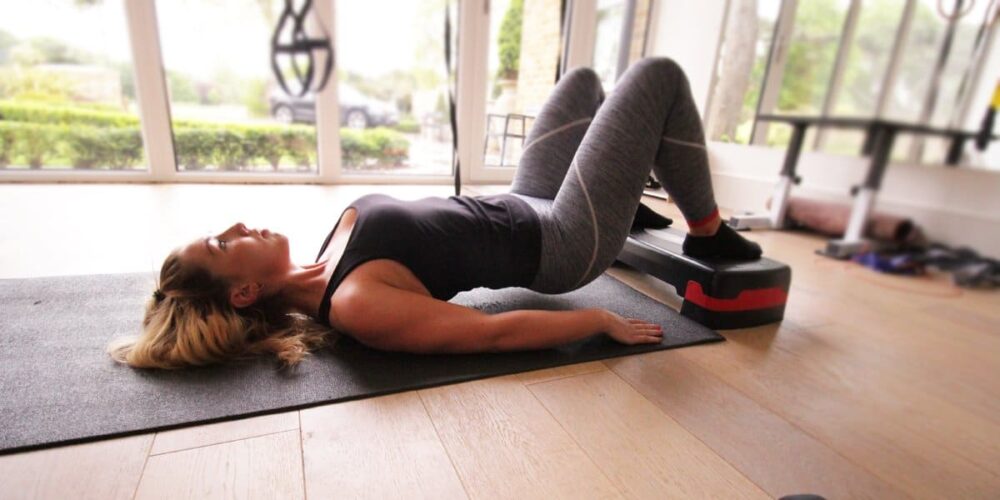 Get in touch with us retreats@soulseedmedia.com to share your community news. Add your wellbeing business to our new directory (launched today!) for FREE here for the first 50 people to sign up.